With the Gotham Awards (that will take place on November 26th), the Awards Season will officially begin, and the race to watch all the movies that might be Oscar contenders and that we might have missed heats up, just like the Oscar Buzz.
There are movies that people have been talking about for months like "First Man" and "The Favourite" and then there are films that might be flying a bit under the radar but that can be a most welcomed and less mainstream surprise, like "Wildlife" and "Leave No Trace."
So for now, it's basically all about "speculation," yet let's have a look at some possible scenarios.
______
The Cycle Might Start Again – Mexican Directors Rule
______
We have talked about the three Mexican directors ruling at the Oscars, winning 4 of the last 5 editions. And it all started with Alfonso Cuarón's "Gravity," moving to Alejandro G. Iñàrritu ("Birdman" and "The Revenant") and then Guillermo del Toro "The Shape of Water." Now with Cuarón's masterpiece "Roma," (winner of the Golden Lion at the 75th Venice Film Festival), the cycle could start again. There have been rumors whether "Roma" should be considered an Oscar contender since it's a Netflix film and all the matters linked to that, yet nominations for Best Director, Best Foreign Film (if not Best Picture) and maybe Best Actress (Yalitza Aparicio) have been predicted.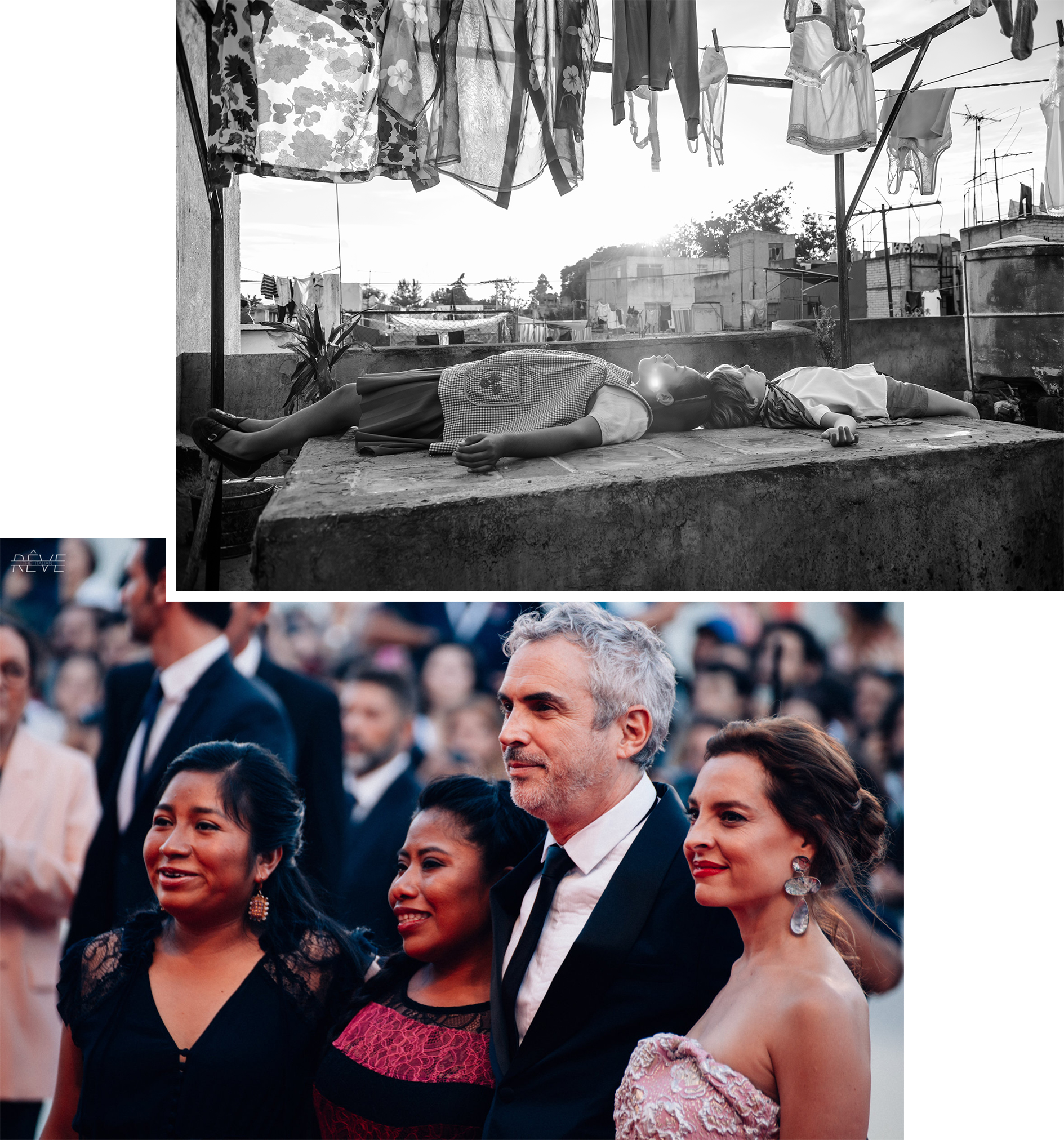 ______
Long Time Coming
______
"First Reformed" directed by Paul Schrader premiered last year at the Venice Film Festival, and then we had to wait for a long time to be able to see it again, but thanks to the always on point A24 distribution company which acquired the distribution right, the film was released this spring, and it catapulted Ethan Hawke on the race for Best Actor with critics saying that it might just be Hawke's best work, and we couldn't agree more.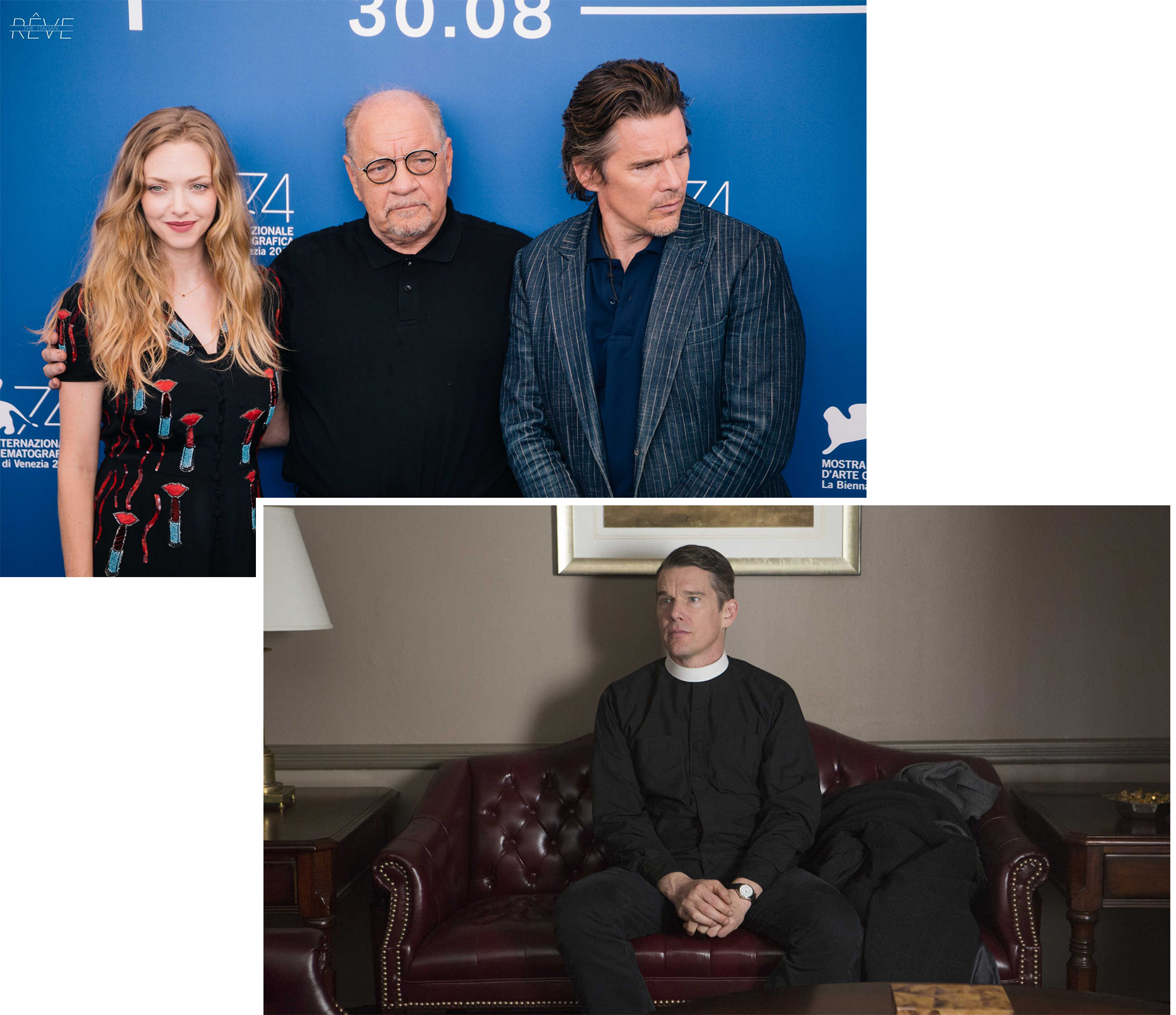 ______
New Festival as pools for the Oscars
______ 
We have spoken before about the timing and the right film Festival (Venice, Sundance and Toronto, for instance) to enter in order to get the right vibe for the Awards Seasons, yet things are changing a bit, and other, especially indie, festivals are joining the roster of the right ones whether others are facing a bit of a struggle. Tribeca, South by Southwest and especially Telluride Festival have been growing quite a lot, with film choosing to have their world premiere there.
Now, where does it get complicated? Well, basically Telluride, Venice and Toronto all take place around the same two weeks in September so let's get ready for a (hopefully fair) competition among Festivals.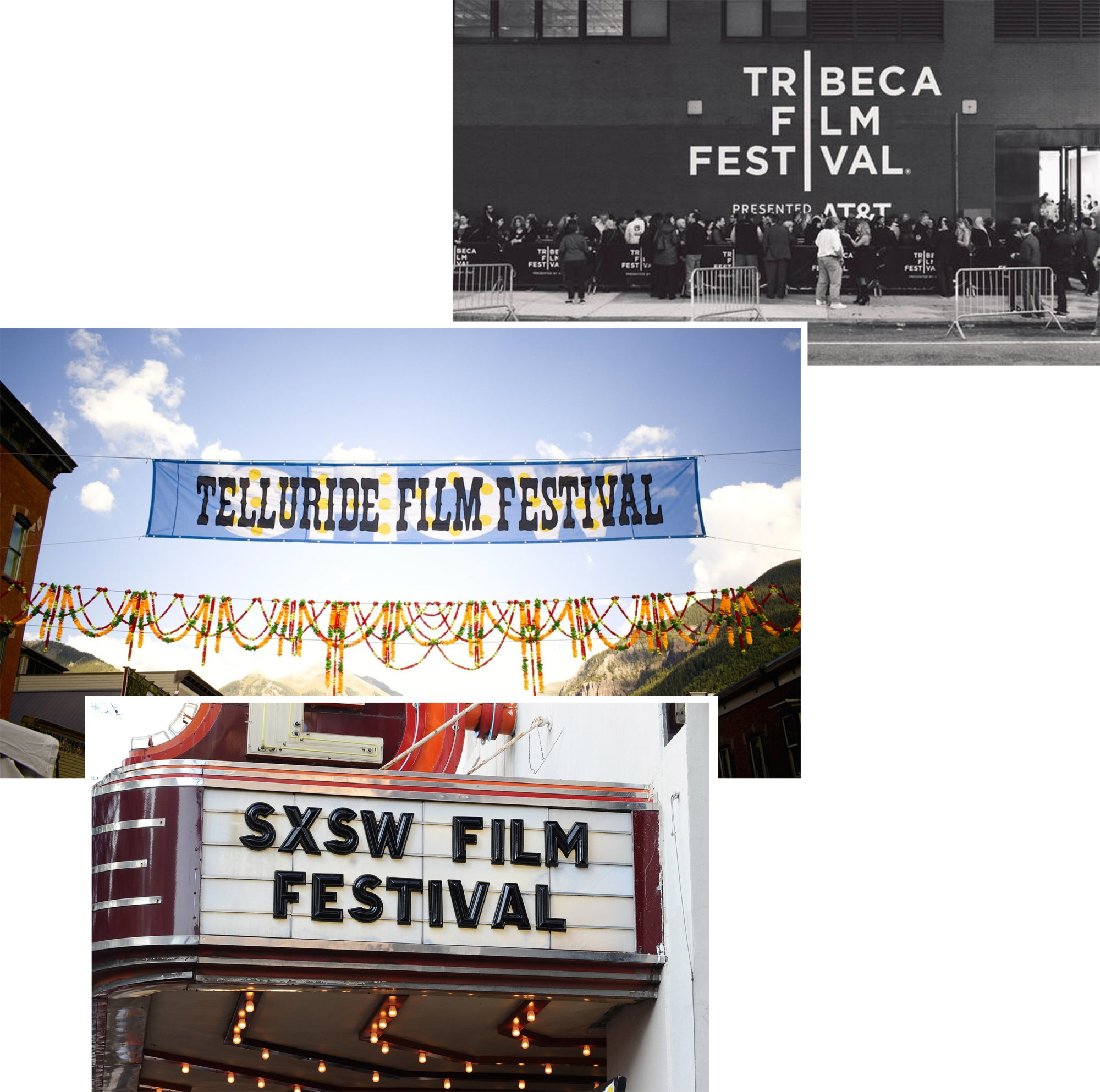 ______
The Young Ones 
______ 
If you are in the mood to nerd-out about Oscars Trivia, here a (useless) notion, yet you might get asked about it if you decide to participate in a quiz show 🙂 If Timothée Chalamet ("Beautiful Boy") and Lucas Hedges ("Boy Erased") get nominated in an acting category (which is likely) they will become the second (Hedges) and third (Chalamet) youngest actors to receive a second Academy Award nomination, after Sal Mineo who received his second nomination at 22 yo and 17 days in 1961.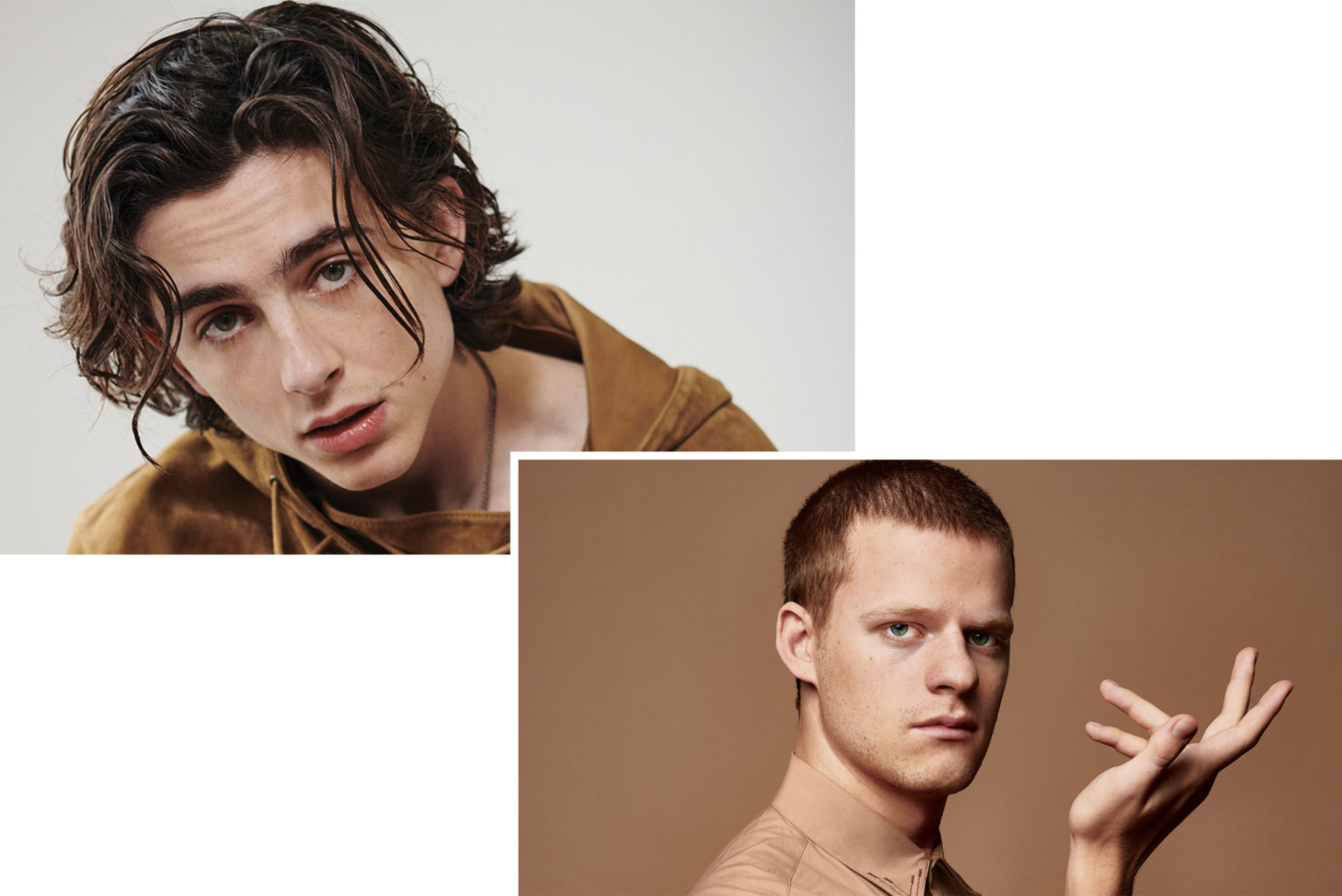 ______
A Praised Remake With Multiple Nomination Options
 ______
"A Star is Born" signed the debut behind the camera of Bradley Cooper and the acting in a feature film of Lady Gaga; whether we are sick of remakes or not, the film has been receiving a lot of Awards buzz, and it is indeed a more than enjoyable film…worth of many Oscar nominations? It's not up to us to say, but surely on the Best Original Song, it will have quite a few shots to get nominated not once, but maybe two or three times: "Shallow" and "I'll Never Love Again" are definitely the top contenders. If the Oscar Buzz is right both Cooper and Gaga might receive three to four nominations each.
______
Best Actress
______
Where to start? Almost every year it's very difficult to narrow down just 5 names, so let's see what the options might be: Olivia Colman is a given, she has already won the Best Actress award at the Venice Film Festival, on the radar also Melissa McCarthy for "Can You Ever Forgive Me?" plus two debutantes on the big screen, Yalitza Aparicio ("Roma") and, as said, Lady Gaga ("A Star is Born"). To watch out also for Glenn Close in "The Wife," which could be her 7th nom, sensing a "Leonardo DiCaprio Curse" here.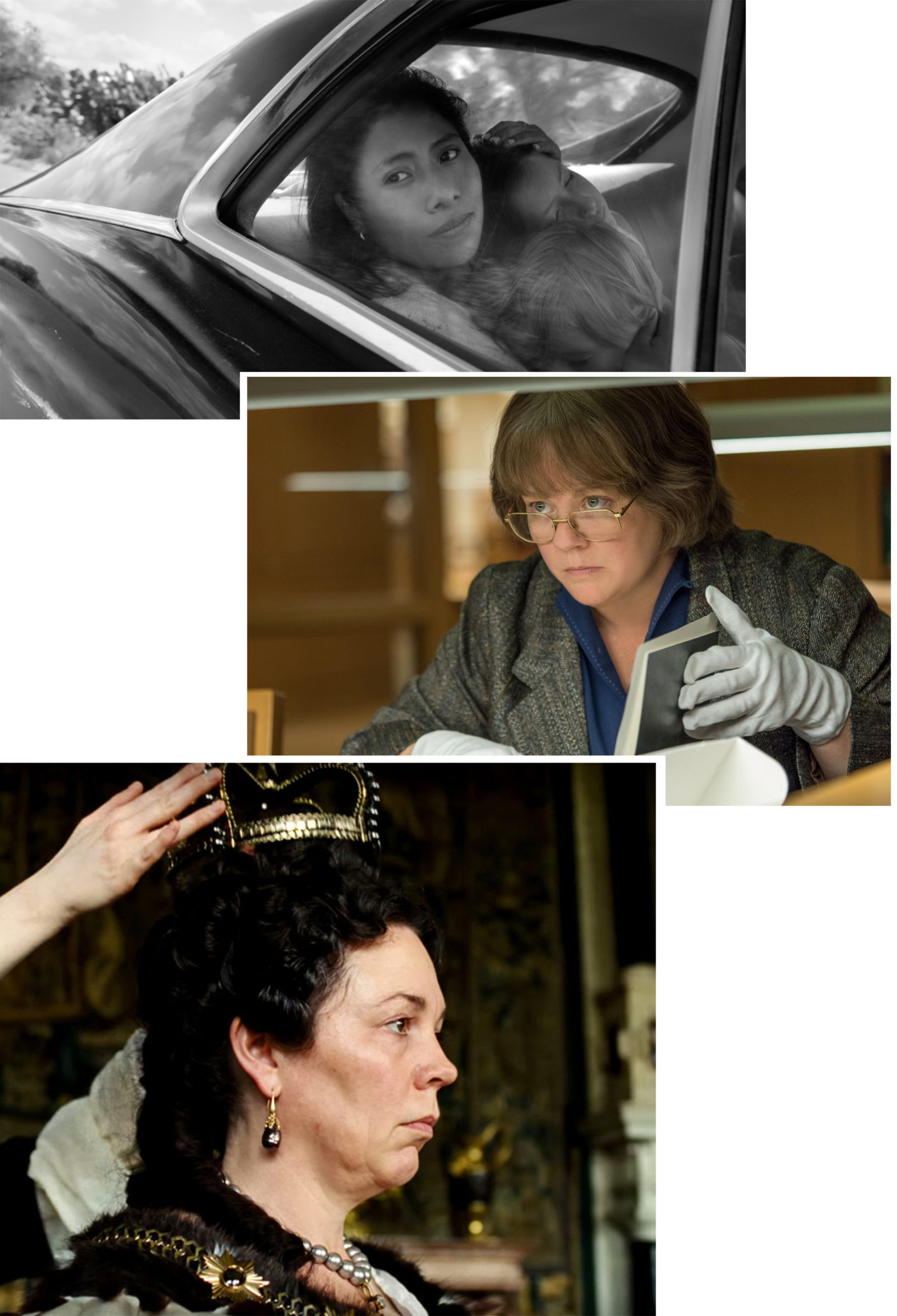 ______
Best Actor
______
As mentioned before, we are betting on Ethan Hawke and his marvelous performance in "First Reformed," and also Willem Dafoe as Vincent Willem (yes, it might be destiny) van Gogh in "At Eternity's Gate" might have given us the best work of his career. Bradley Cooper ("A Star is Born") and Ryan Gosling ("First Man") are bit mainstream but they can definitely receive yet another nomination. Also, Viggo Mortensen for "Green Book" is gaining recognition. Of course, let's not forget about Awards Season regulars Christian Bale (the Academy sure does like transformation and he did transform once again in "Vice") and Clint Eastwood for "The Mule."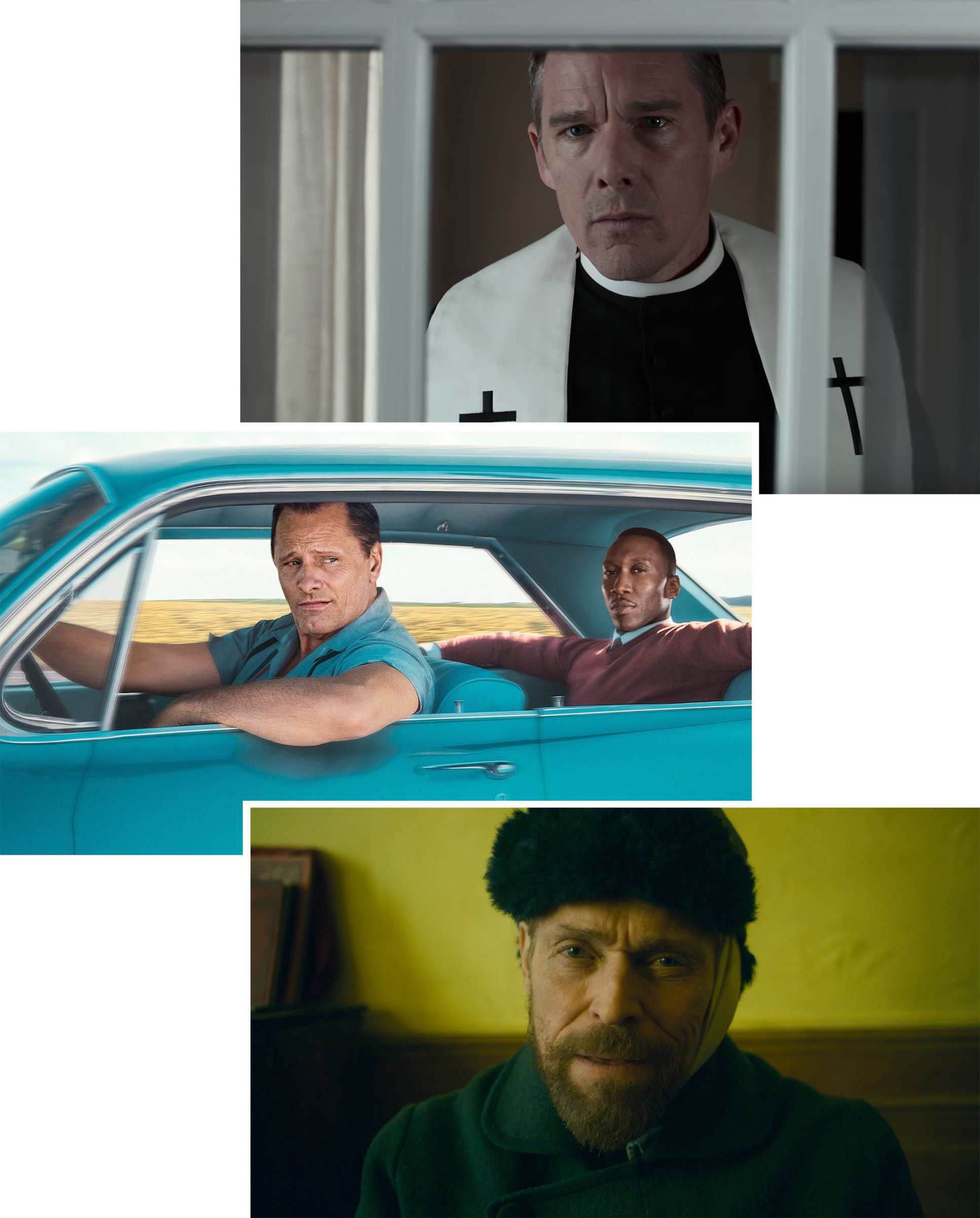 ______
Best Supporting Actress
______
"The Favourite" is in for a hat-trick, Emma Stone and Rachel Weisz (alongside Olivia Colman in the Best Actress category) could get nominated. Regina King after her third Emmy win this year could lend her first Academy Award nomination for "If Beale Street Could Talk." Another Emmy Award-winning actress might receive her first Oscar nom: we are talking about Claire Foy for playing Neil Armstrong's wife in "First Man." Then it is a bit of a blood-battle since the contenders are way too much, to name a few, Amy Adams ("Vice"), Nicole Kidman ("Boy Erased") and Natalie Portman ("Vox Lux").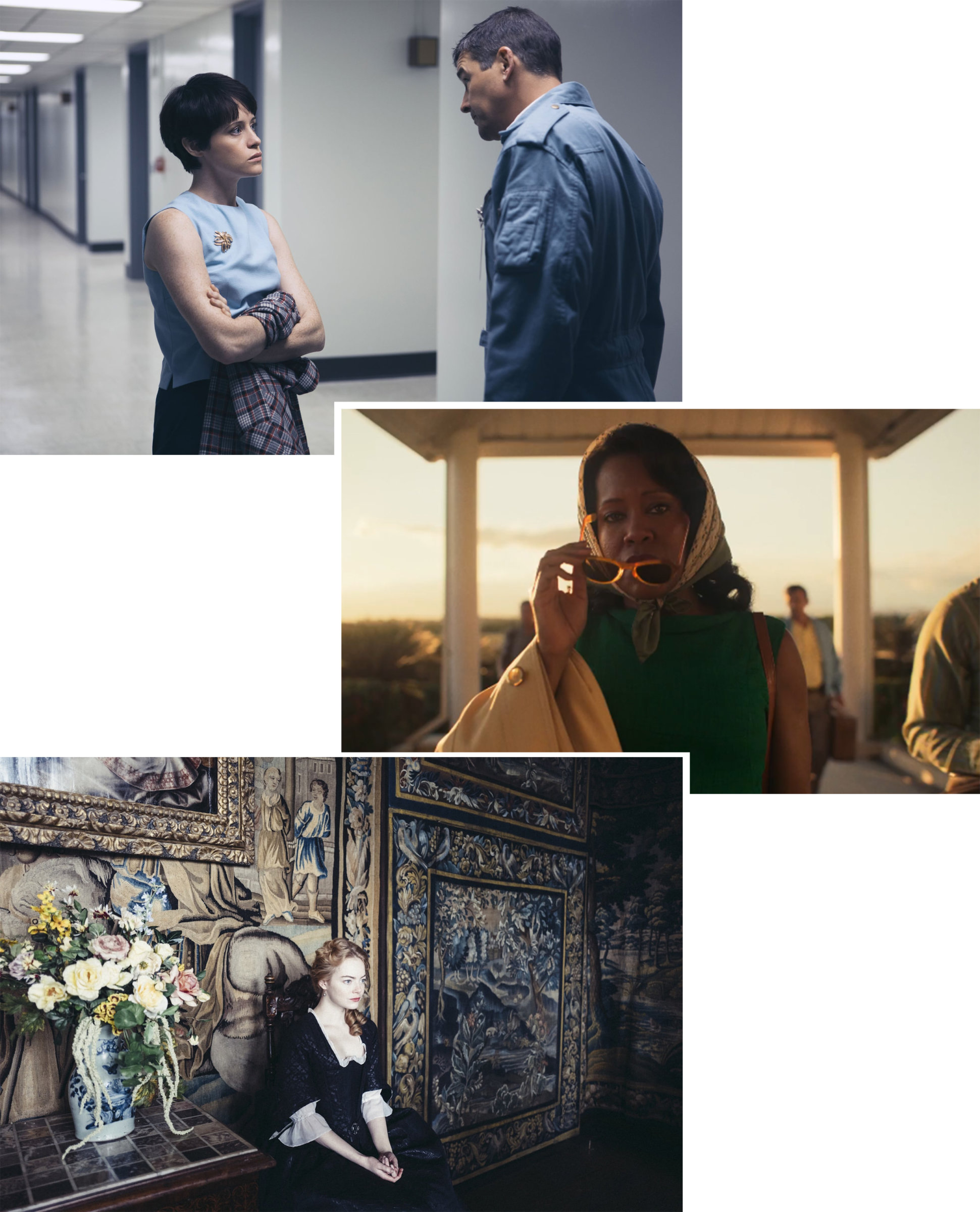 ______
Best Supporting Actor
______
It's pretty tight here too. We are expecting a back-to-back nomination for Timothée Chalamet ("Beautiful Boy"), Mortensen's co-star Mahershala Ali is also in for the ride. Sam Elliott if not for the last look he gives to Cooper's character in "A Star is Born," it just gets you choked up, and Russell Hornsby for his intense performance in "The Hate U Give" and a long-awaited nom for Adam Driver for "BlacKkKlansman." To keep an eye on Steve Carell who has not one, not two but three possible films to get a nomination for: "Beautiful Boy," "Vice" and "Welcome to Marwen."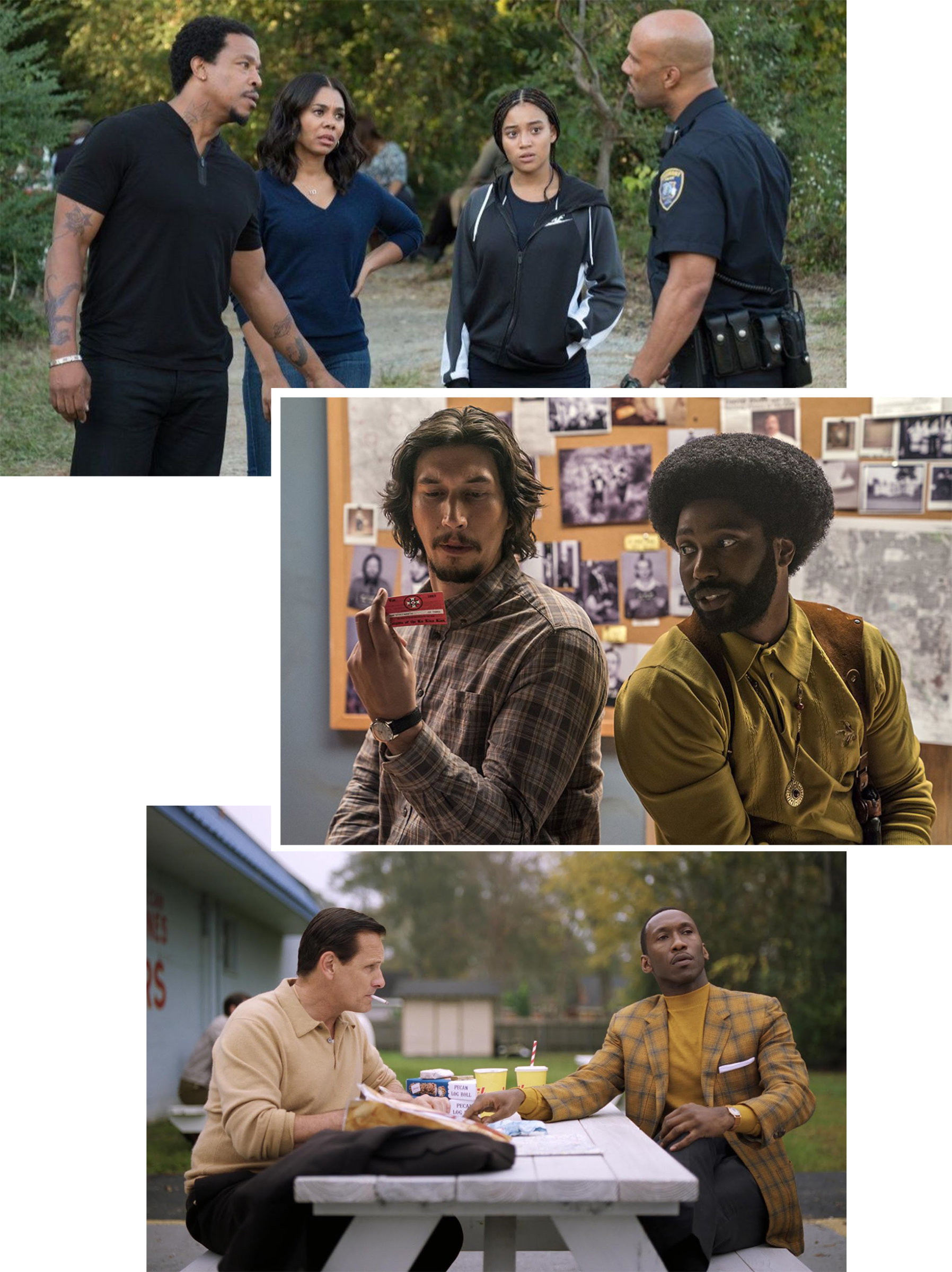 ______
Best Director
______
We have already mentioned Cuarón for "Roma," but the race is open also for the youngest Academy Award winner for Best Director, Damien Chazelle for his "First Man," Spike Lee who for "BlacKkKlansman" would get his third nomination after 2o years from his last one. Among the others, Berry Jenkins for "If Beale Street Could Talk," Yorgos Lanthimos following his leading actresses for "The Favourite" and Debra Granik who after 7 years (she had previously received two Oscar nominations for "Winter's Bone" which earned also the first nom for actress Jennifer Lawrence) is back behind the camera with "Leave No Trace."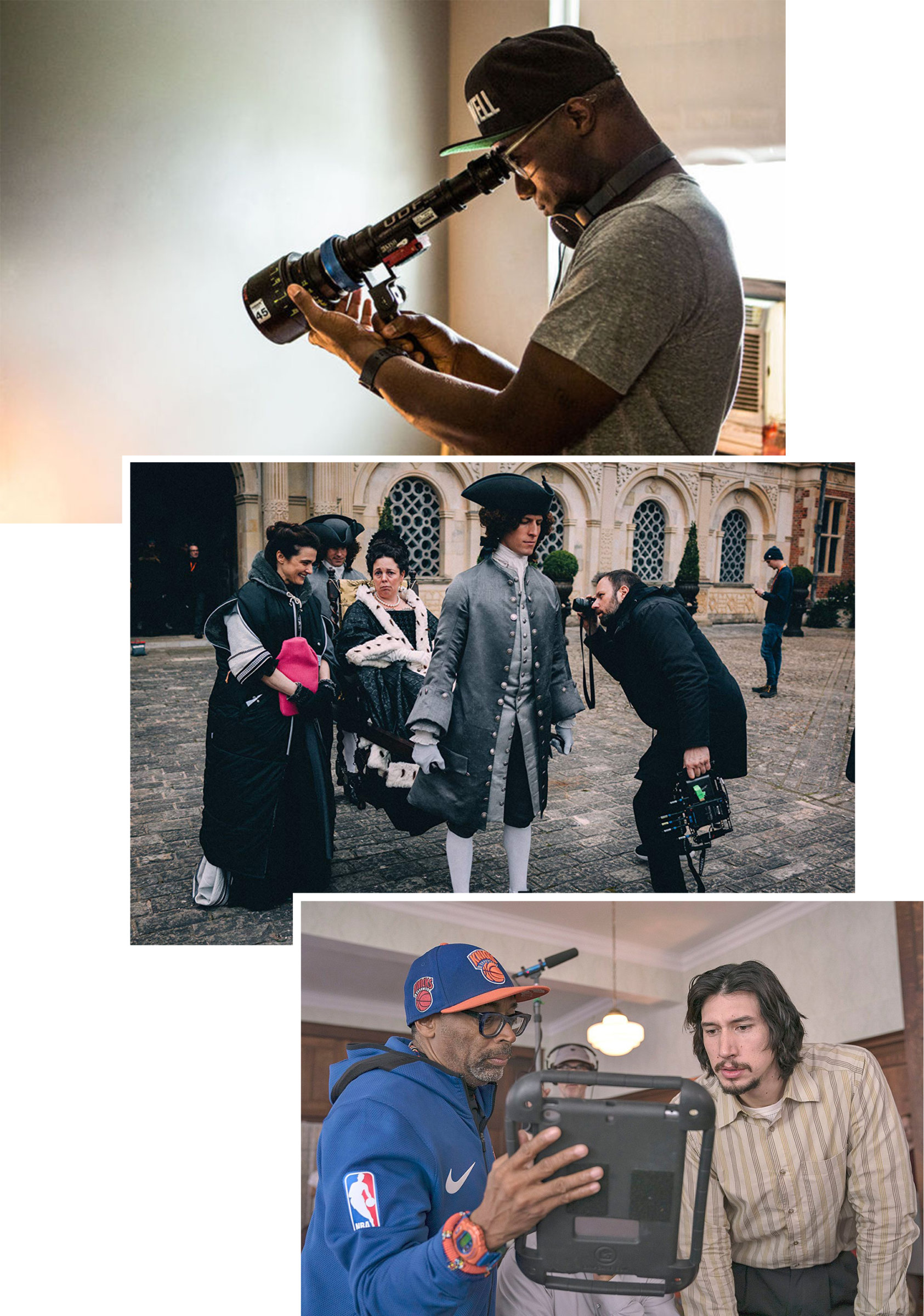 ______
Best Picture
______
If it was messy before, now it gets even more complicated: "The Favourite" feels like one of the most obvious one, then "BlacKkKlansman" which has been holding the hype for months now, and then is a bet session among "Can You Ever Forgive Me?", "First Man," "If Beale Street Could Talk," "A Star is Born" and "Green Book" to name a few.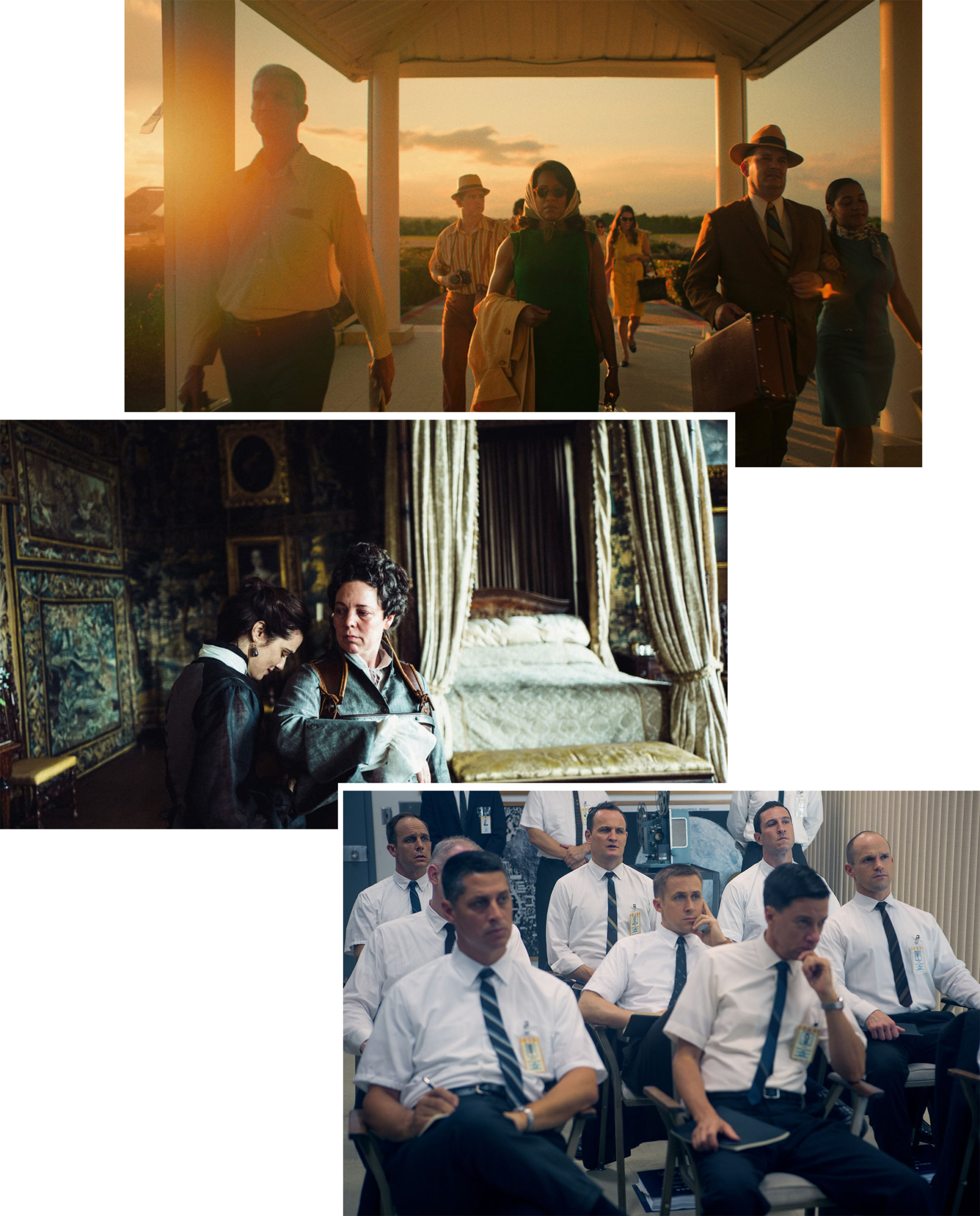 ______
Best Foreign Film
______
Ok, so we might a bit biased, but we are cheering for the Italian submission "Dogman" by Matteo Garrone that won the Best Actor for Marcello Fonte at the Cannes Film Festival and that has received multiple nominations at the European Film Awards. From Colombia we have a strong contender in "Birds of Passage" and from Germany "Never Look Away."