There are directors who pop out a movie almost every year, then there are directors who in twelve years create only three movies, but high-quality ones.
We're talking about Florian Henckel von Donnersmarck, director of "The Lives of Others" ("Das Leben der Anderen") and "The Tourist," who has presented at the 75th Venice Film Festival his last work, "Never Look Away" ("Werk ohne Autor").
The long film of the German director presents a young painter (Tom Schilling), whose childhood has been marked by the Nazi regime, who falls in love with a girl (Paula Beer) and makes it through his own childhood suffering thanks to the love and to his art. With the personal story of the painter, we can go through contemporary German History and its art, in a long aesthetic conversation about beauty and truth.
We've met Florian Henckel von Donnersmarck during the Festival to know where this idea came from, to learn his poetry and to find out how he works.
________________
Where did the idea originate? Watching the movie, it seems that you want to tell that art is a way to remove trauma, is that so?
________________
I completely agree with this analysis. There is this kind of alchemy in a great artist to bring up the wounds from his own life to make something big and beautiful. I've always been fascinated by this, and I had the idea of telling it so through the plot of a family in which victims of Nazism and people who committed crimes live together. I wanted to tell this personal story and the German contemporary art history at the same time.
________________
During this Festival we watched several movies that analyze the difficult relationship between art and truth, like "The Mountain" or "At Eternity's Gate." In your movie, it's one of the main points, prevailing the concept "beauty=real." In this sense, since a movie is clearly a fictional story, what is the "recipe" for a beautiful movie?
________________
This movie is inspired by Gerhard Richter, the great German painter who shares similarities with the character played by Tom Schilling, and he has a philosophy that says, "there's nothing that you can't express throughout beauty."
We see that also in music. Romantic music, for example, is always wonderful, but it can cause in us any emotion, it could make us sad or happy, and all this through beauty.
And this is what we have tried to do as well, looking at how we can find out the truth trough beauty because the two things that artists, or most of them, seek are beauty and truth. So must be some connection. Maybe not a connection in which one's the same as the other, like the character of the aunt says, but she also has schizophrenia so, who knows [laughs].
There's a relation between these two aspects, but we don't know what it is or if it exists. I think that truth is so fleeting that, for an artist, when he finds it, it seems immediately beautiful.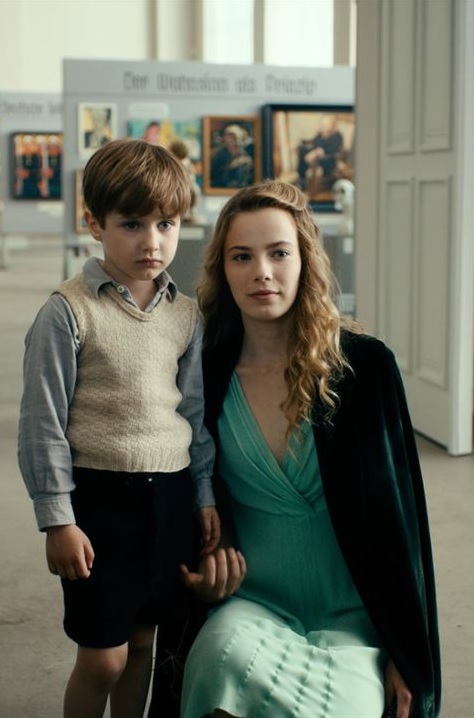 ________________
In the movie, we see a long slideshow of the art forms developed at that time, of research and not visual. Why were you interested in explaining so well that part of the German art history?
________________
Crafting was very important in art before of this contemporary period; Nazi art was an art in which, even though there wasn't much of what we call art now, crafting was present: that gave us some comfort and, at least, we can see that is a thing designed and manufactured well.
After the end of the War in Germany making something visual was almost impossible, the same thing happened in Italy watching the Arte Povera. There was some kind of redemption that nevertheless has wiped out also the crafting besides the dogma of the authoritarian systems.
And this means that now it's easier to hide unimportant and meaningless things, stupid and ridiculous ones too, inside contemporary art. I also think that the greatest danger is that it's easier to miss, among all this stuff, the real gems which continue to exist, and this is your and our duty: finding out gems among ridiculous works.
We need to find the soul of art.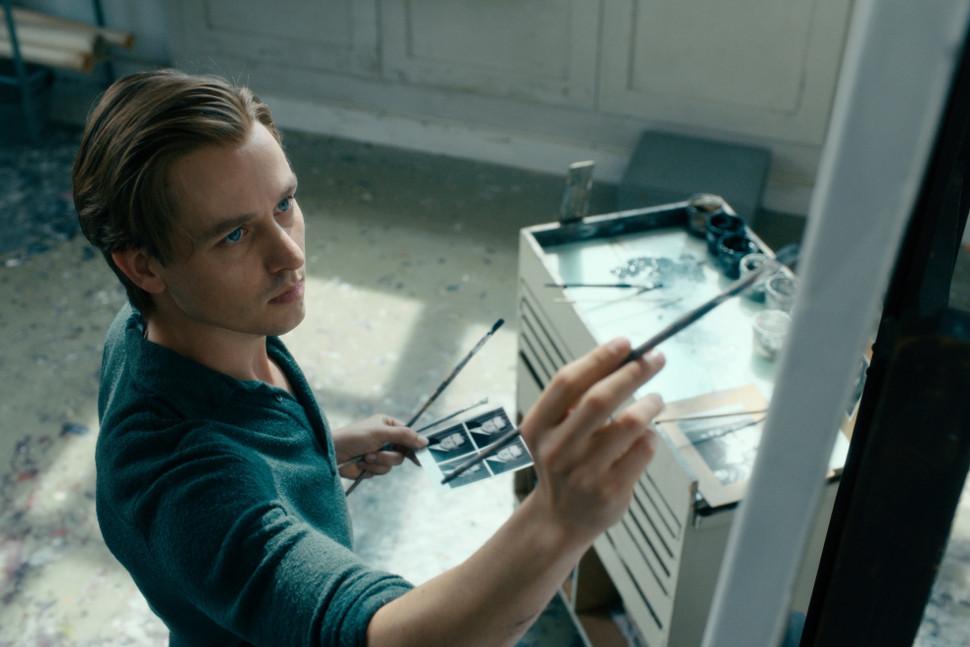 Truth is so fleeting
that,
for an artist,
when he finds it,
it seems immediately beautiful.
________________
What were the difficulties in making this movie? Many years have passed since your last film, "The Tourist." Why?
________________
Yes [laughs]. We were highly ambitious about this movie; we wanted to make a great movie where you can't see fiction and unnaturalness, every effect had to be perfect, every piece of art made by great artists had to represent what originally represented.
It was a huge challenge, but when you have such a group of actresses and actors, terminated with Oliver Masucci, you know that the movie is done.
It takes a certain time to find something I really want. The worst thing is starting a movie and abandoning it after a year. That's why I'm very wary of choosing a subject, and here it seemed like I had something that was interesting enough to fill some years. I had no idea there'd be so many, though.
"The Tourist" took the two of us 11 months, while this wanted more time. I wish it'd always take such a short time, but unfortunately, that isn't always the case.