In the historical moment we find ourselves in, we cannot avoid thinking about how much the world is changing and how much more and more we find ourselves having to fight for what we believe in.
We want to continue talking about what we always talk about; we want to continue to recommend to our beauty community (and not only) products and people to follow, which can be of inspiration. If representing diversity has always been natural for us, now we want to emphasize it. We have always been of the idea that to normalize diversity, we should stop talking about it, it must not be or become a trend. Still, at this moment, we want to do our part, even more, to be a voice that, unfortunately, still today, it must be heard in all possible ways.
And what does The Italian Rêve believe in? The Italian Rêve believes that all people should be represented and that in the past, representation didn't reflect reality. We want to talk more and more about people who are not measured by a meter, by their color or by their number of followers. We want to create a place where there are no compromises or constant comparisons; and we want to talk to people who have a voice – who are wonderfully different from each other, from us, from you – with the ability to self-expression and a desire to change the world with their ideas.
We like to think we can give voice to all those who believe in real beauty, a beauty that is continuously evolving.
So, we couldn't but launch this new Beauty project with an agency that embodies diversity, an agency like JAG Models. And they are the only ones in the world to do so, truthfully, in their New York offices. Their philosophy is called the "No Assholes Policy" and their mission is rooted in the principles of kindness, compassion, hard work and accepting every individual in the world for who s/he is: "As long as they are healthy we will never ask them to gain or lose weight. We celebrate them for what they bring to the table."
So, let's try together to expand and reconsider the idea of ​​beauty, an ever-evolving word.
And, as JAG Models say, "Be you."
We chatted with

Lainey

,

Jordan

,

Lotte

and

Nya

, and now it's the turn of Evonique, who told us about how she's focusing on doing what makes her feel good during quarantine between music, painting, masks and playing with eyes looks). Plus, she reminded us of the importance of living a balanced life which is essential, even for your skin!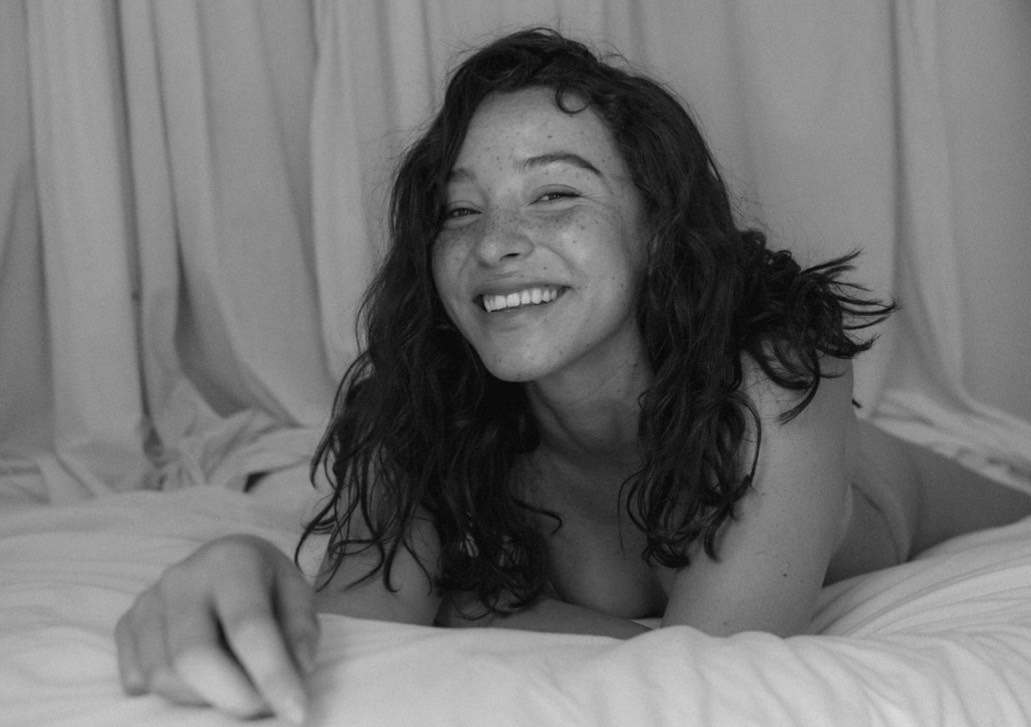 How has the quarantine been treating you?
Quarantine has been such a wild experience for me. I left my apartment in Los Angeles and drove to Colorado to quarantine with my family. A lot of change in a very short amount of time. My day-to-day schedule has been changed drastically, I've enjoyed having a couple months to spend with my family and I really appreciate seeing my life through new perspective with the space and time that quarantine has given.
What's your first thought when you wake up in the morning these days and realize you cannot go by as usual?
The first thoughts that anyone has in the morning are very important to set the theme of how the rest of your day could go. With that said I do make time for myself in the mornings to gather my thoughts and get into a good headspace for the day. This includes not been on my phone for the first hour after being awake, stretching, writing, reading and drinking water. Giving myself the time to do what feels good each morning has made a huge difference for me in quarantine.
What keeps you in bed?
A late night awake talking and laughing with my siblings.
What makes you wake up?
The sun shining right onto my face, I love to sleep in but the way my house is set up it just doesn't happen – my room gets SO hot as soon as the sun comes up.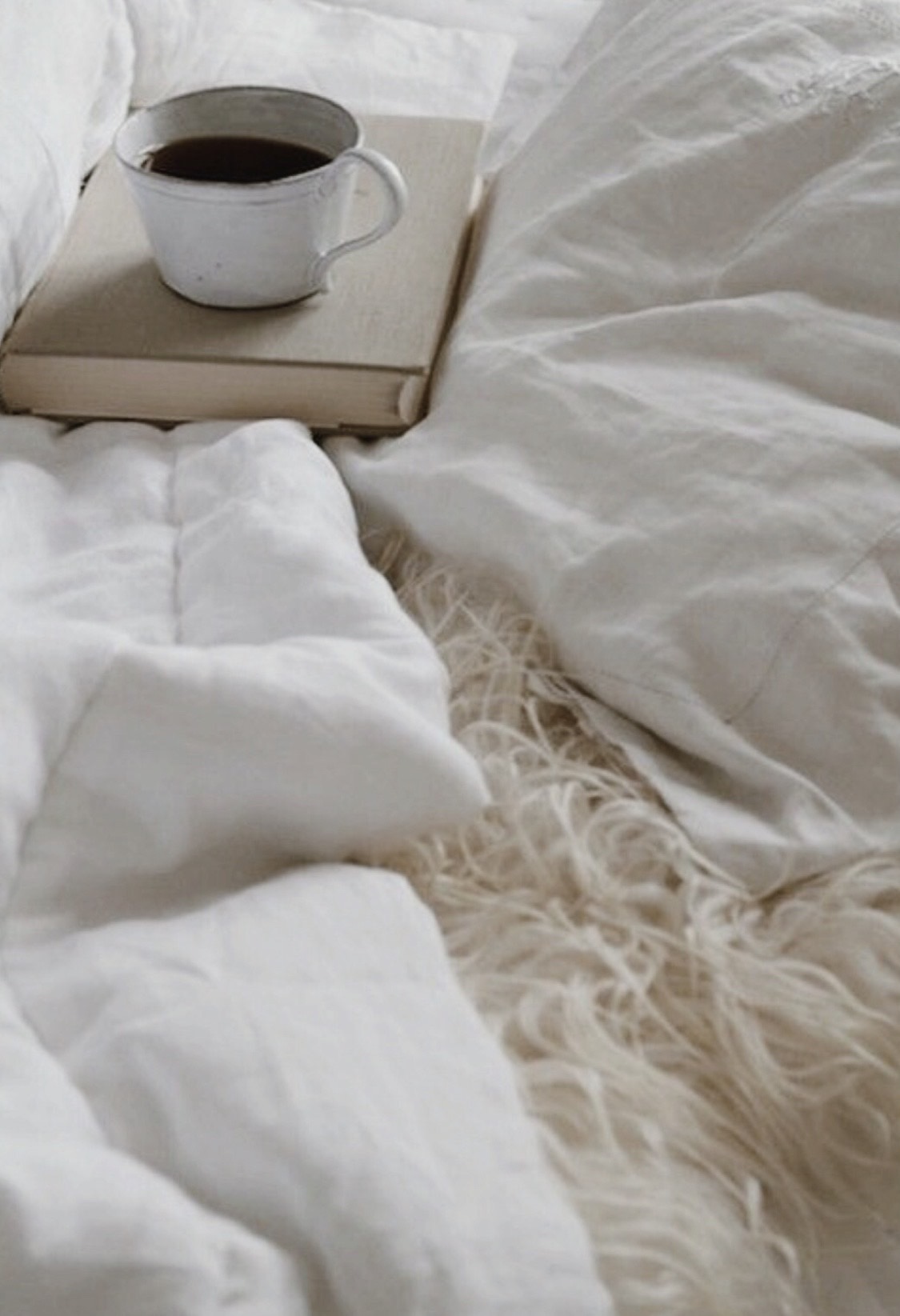 "Giving myself the time to do what feels good each morning has made a huge difference for me in quarantine."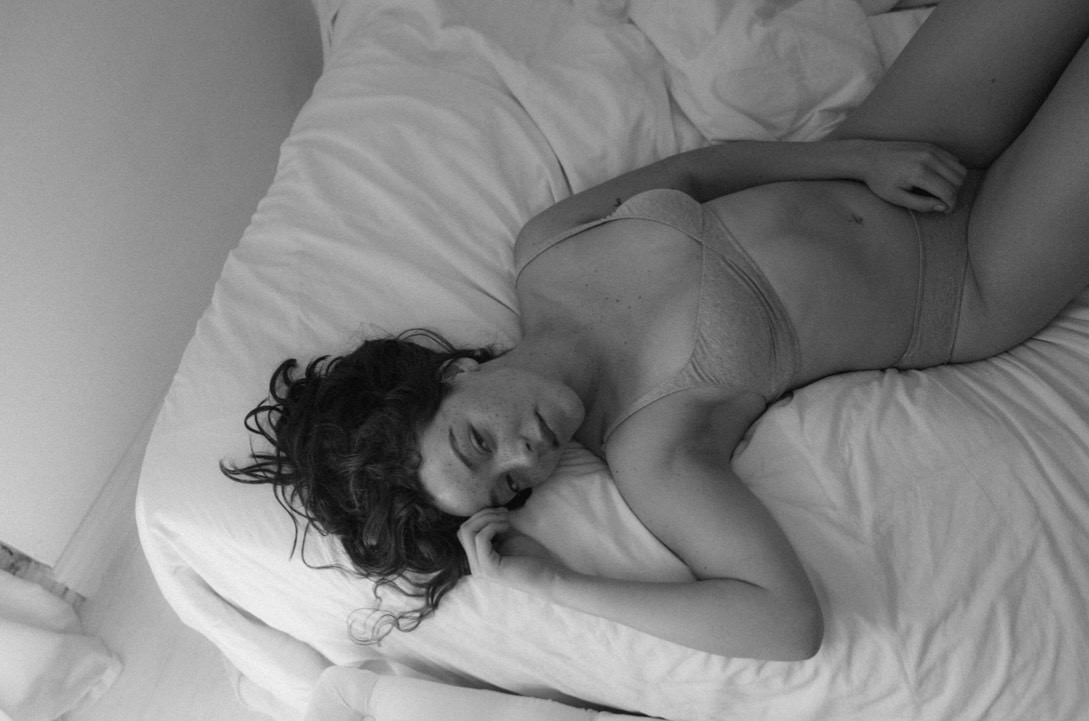 What's the first product that touches your skin in the morning?
Frankincense & Helichrysum essential oils. I use these oils to get my into a peaceful space while I stretch each morning and they are naturally good for your skin. Win win.
What's your favorite meal nowadays? Do you have a favorite food for your skin?
My favorite meal these days would hands down be different variations of tacos. Sweet potato, chicken, veggie, breakfast tacos. & I've also been on my smoothie game. I've incorporated a lot of my daily supplements into my smoothies, its like a healthy dessert everyday.
How do you practice beauty from the inside out?
I practice beauty from the inside out by taking the time to get to know myself. I believe when someone is in alignment with themselves they emit a nice energy that results in others being inspired to do the same.
There is beauty in individuality and honestly being a good person, that's beautiful.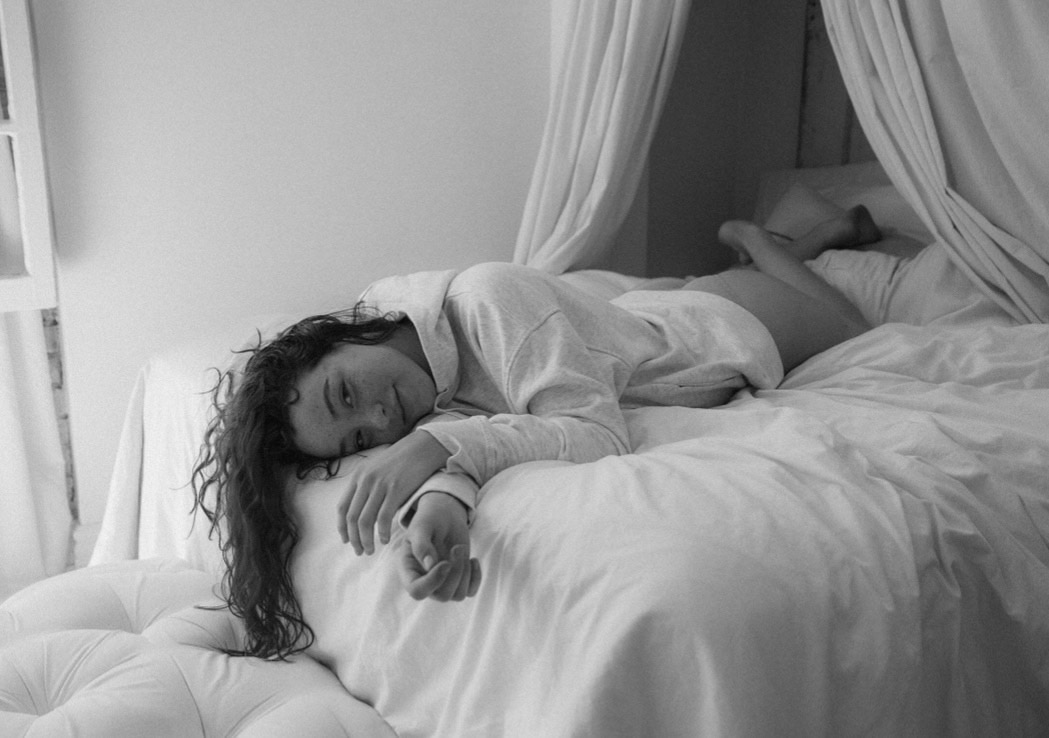 Hair mask: are you a fan? If yes, what are you sinking your hair in?
Yeaaaaa I love hair masks. I use Ouai hair oil, Biosilk Therapy oil, and random hair masks that I find at Sally's.
How are you practicing self-care? What are you doing to combat anxiety during this time?
Selfcare is a crucial practice during this time. I have been working hard to be very aware of the information that I am allowing into my mind and habits I keep. I stay off social media and don't watch television when I notice I'm feeling anxious. Staying active and conscious about all around wellness is crucial. I workout throughout the week, play the piano and guitar. Paint. I'm always sure to spend a couple hours outside each day. I listen to podcasts, meditations, and watch documentaries about interests that I have. I'm finally learning how to cook new meals. I'm also in quarantine with my huge family so there is always someone to hang with. The main rule I stick to is doing what feels good, and not allowing myself to do something because I don't feel good. Discipline.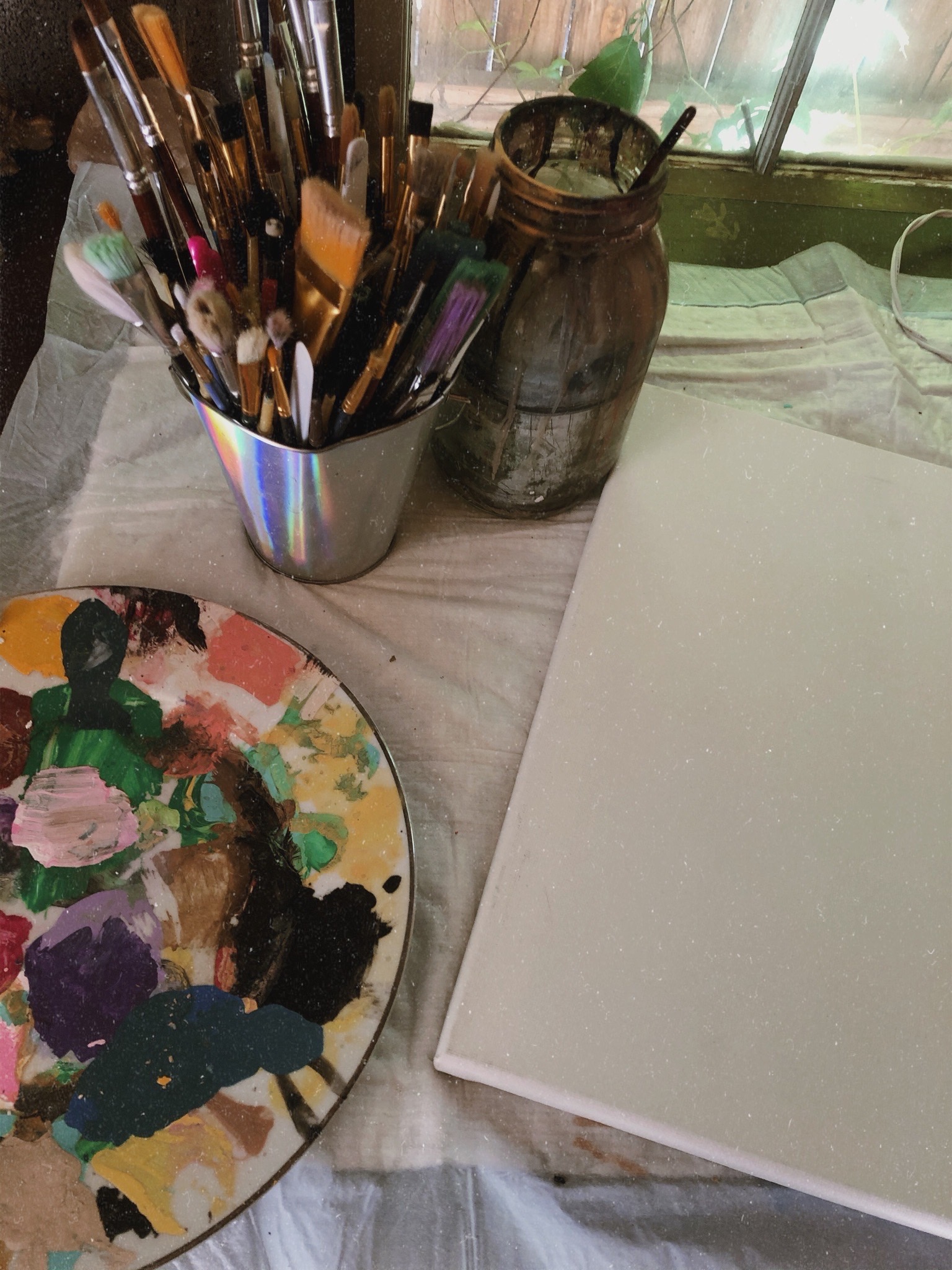 "The main rule I stick to is doing what feels good, and not allowing myself to do something because I don't feel good."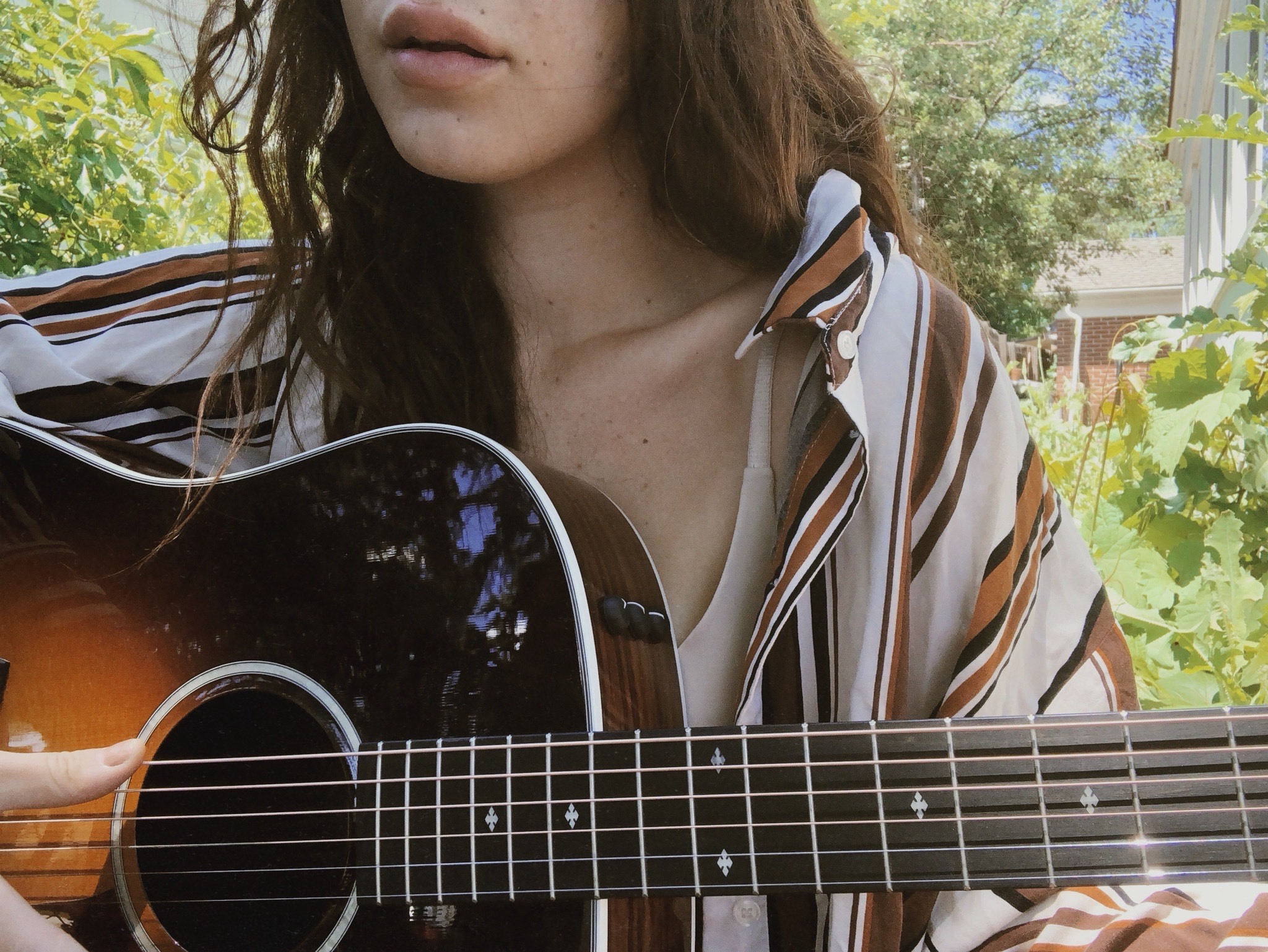 What's the skincare tool you are using the most these days and why?
Wellll I have discovered Gua Shas! It's essentially a skin roller but a different shape more tailored to the shape of our faces! So Ive been using my jade Gua Sha, I massage my face every morning and night to get circulation going and it feels really good.
Are you playing around with makeup?
Yes, I love makeup. I've been going all out with the wings and different eyeshadow looks.
Current top favorite makeup brands?
Benefit, Tarte, Buxom, Fenty, Glossier, Anastasia brows & really any mascara.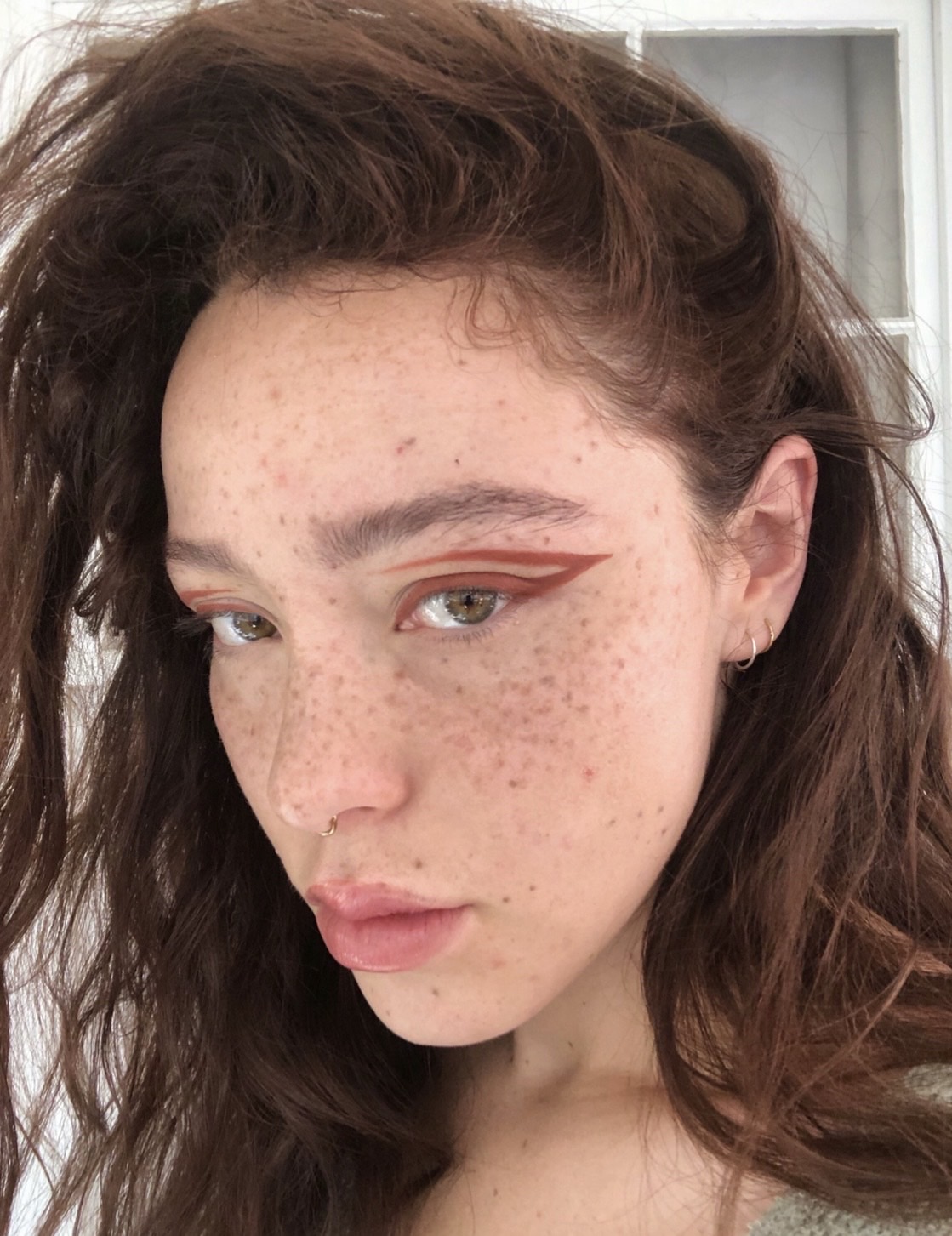 The last product to which you said "no"?
Blackhead skin peel.
The last product to which you said "yes"?
Murad Hydration Serem.
Your SPF of choice for staying in?
My go to, Glossier Invisible Shield SPF 30.
Are you a fan of night masks? If yes, what are your favorite ones?
Cup'o'Coffee face mask from Lush. I love.
What do you do for your skin that is not strictly linked with skincare products?
I truly believe when Im working out consistently my skin clears up. I wash my bed sheets often so that my face isn't being met with oils from nights prior. Mental health plays a role in my skin health, I do breakout when I get overwhelmed or stressed. I do my best to live a balanced life and my skin will remind me if I'm not doing so hot. Whole foods, lots of veggies, fruits, water and sunshine.
What's something new we can expect from you after quarantine is over?
Maybe I'll show off my new piano skills… I'm very excited to put all of my creative ideas out into the world and work directly with likeminded individuals to make the vision a reality. So much has shifted for everyone during this time and I'm excited to take advantage of all the new opportunities that will be present.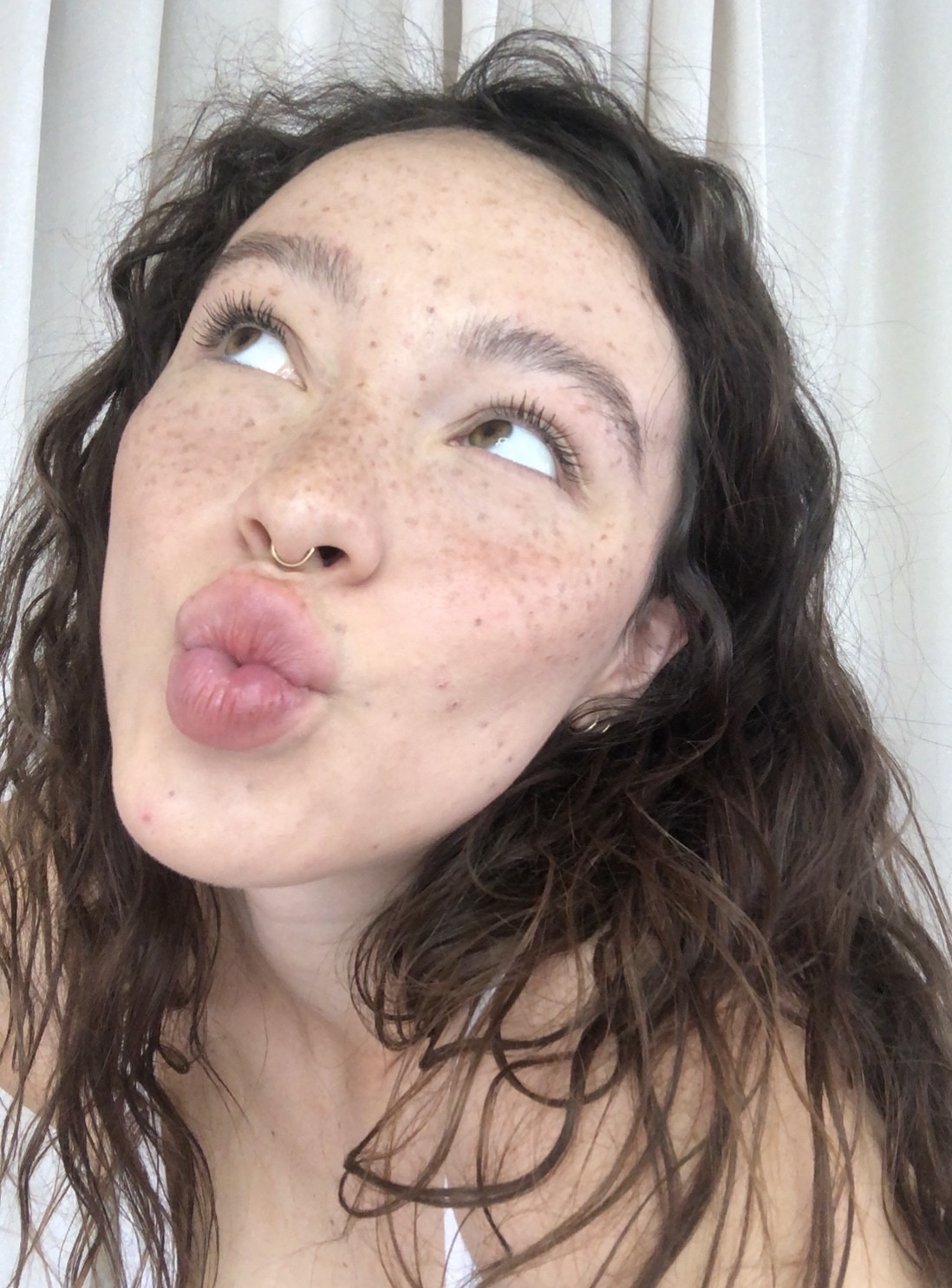 Is there a book you are currently reading?
"Becoming Supernatural" by Dr. Joe Dispenza. ITS SOO GOOD. Its essentially about breaking through barriers you may have subconsciously made in your mind that keep you from getting to where you want to go in life. He's a modern day genius. I recommend his books and teachings to everyone I know.
What is the last thing that made you smile?
My girlfriend sent me an early birthday present and it warmed my heart.
 What is your hope for the future?
My hope for the future is to mix intensity with peace after isolation and quarantine is over. I hope to see more people going after their dreams and being less hesitant about facing uncertainty and more excited to emerge themselves into uncertainty.