To have a clear mind is no small thing. To accept your natural unbalance and live its flow is even more surprising. Not to mention the ability of living fragility as a strength.
Lea Gavino is a discovery, and in our interview she explains how she experiences her character in "Skam", the world of beauty and its therapeutic effect and acting as a tool for growth.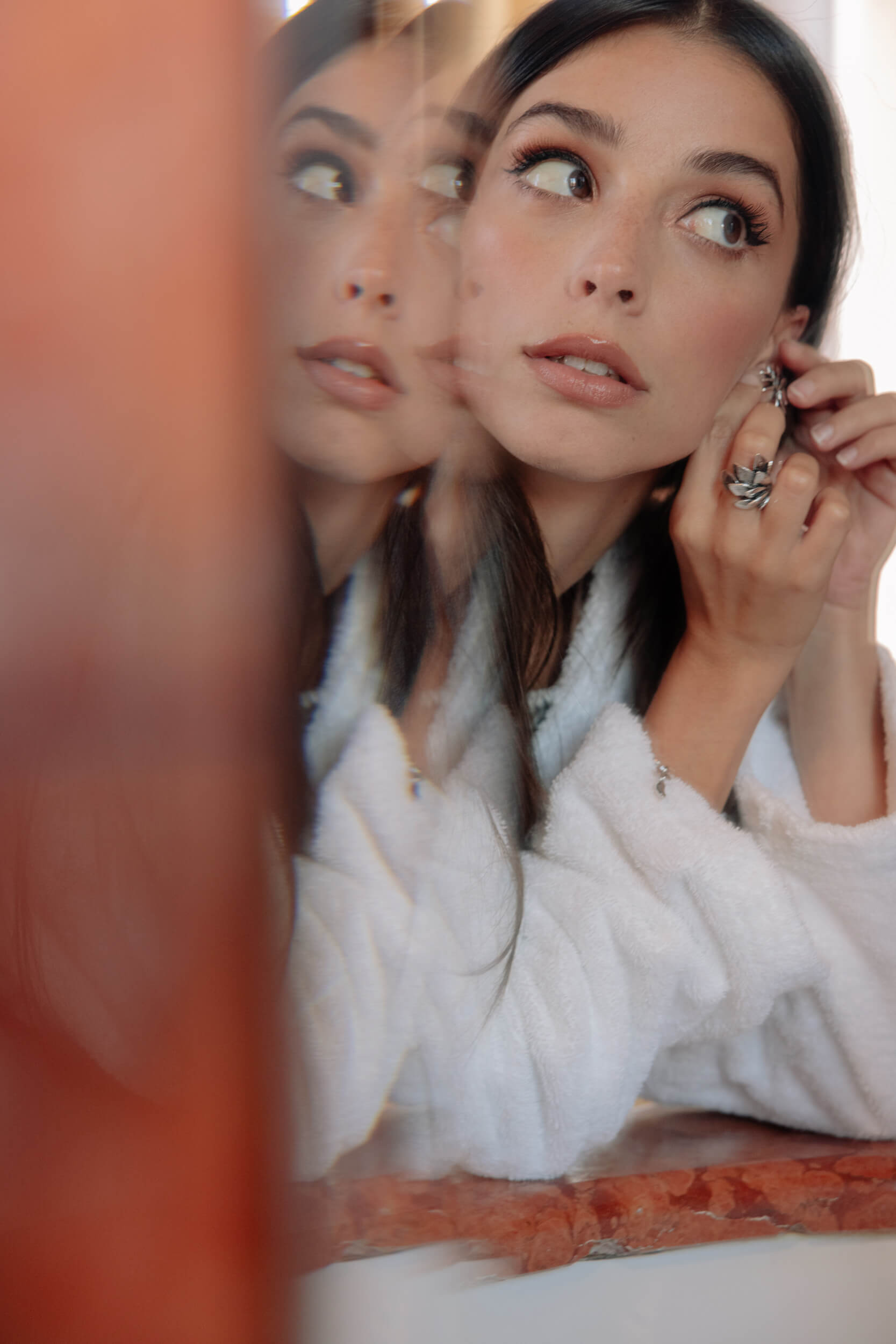 How and when did you first fall in love with the world of cinema?
My love for cinema began with a tradition at my home called "Friday cinema". Every Friday, my father would come home with a different DVD to watch a new movie together.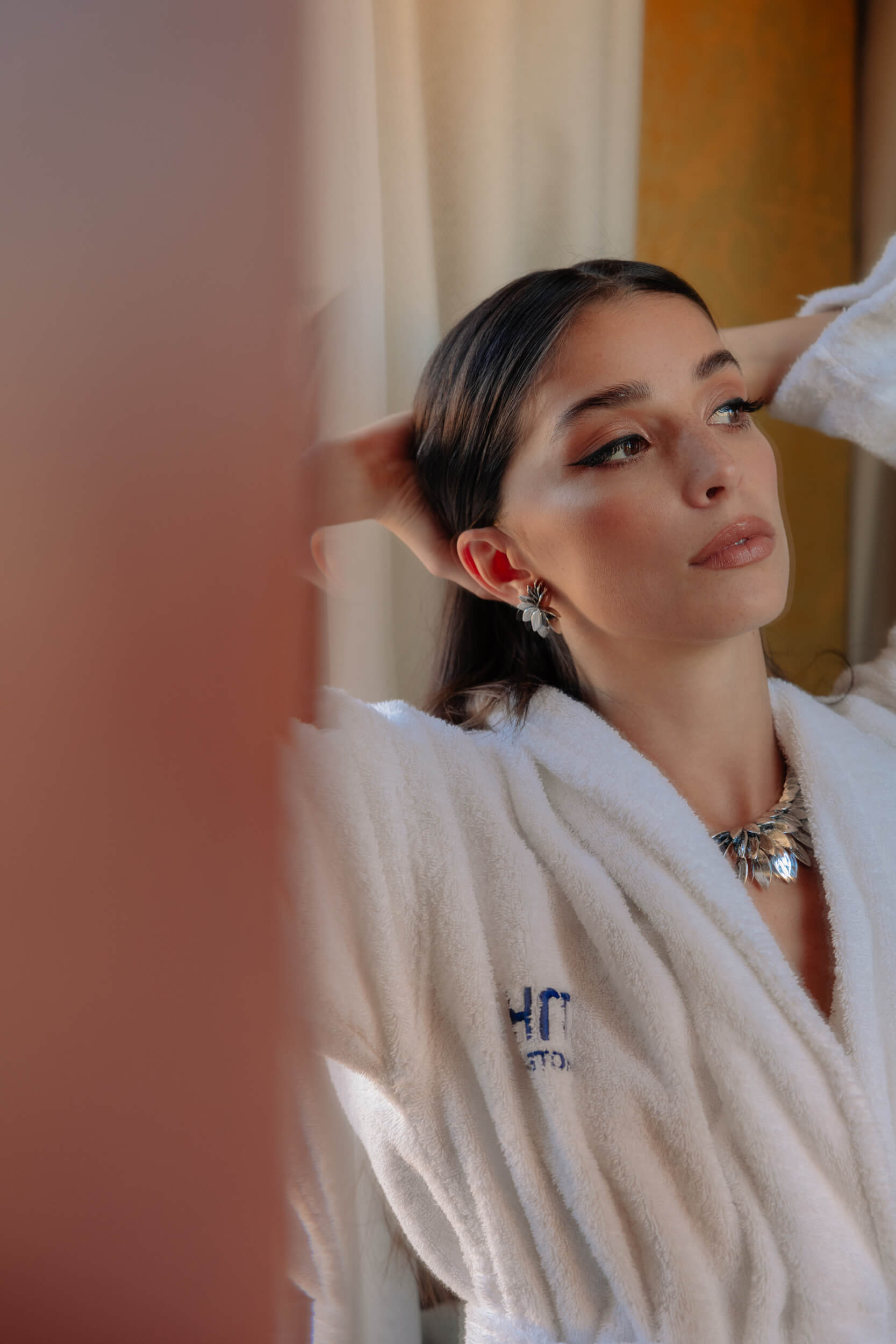 "Skam" is a series that, over its various seasons and European adaptations, has sparked various conversations on important themes, especially for younger generations. What conversation would you like to open with your generation? Or in general in the world?
I would like to start a conversation on what scares us about the future and how to be revolutionary with so much history.
Compared to Viola, your character in "Skam," how did you experience your school years? Are there any similarities with her that allowed you to get into character? And what were the aspects you had to work on the most?
Certainly, there were some things we shared, but I preferred to focus on the differences between us to prepare for her because it seemed like the right choice. Finding the carefree atmosphere of high school but also the melancholy that characterizes those years came naturally since we were filming in a real high school with actual students present.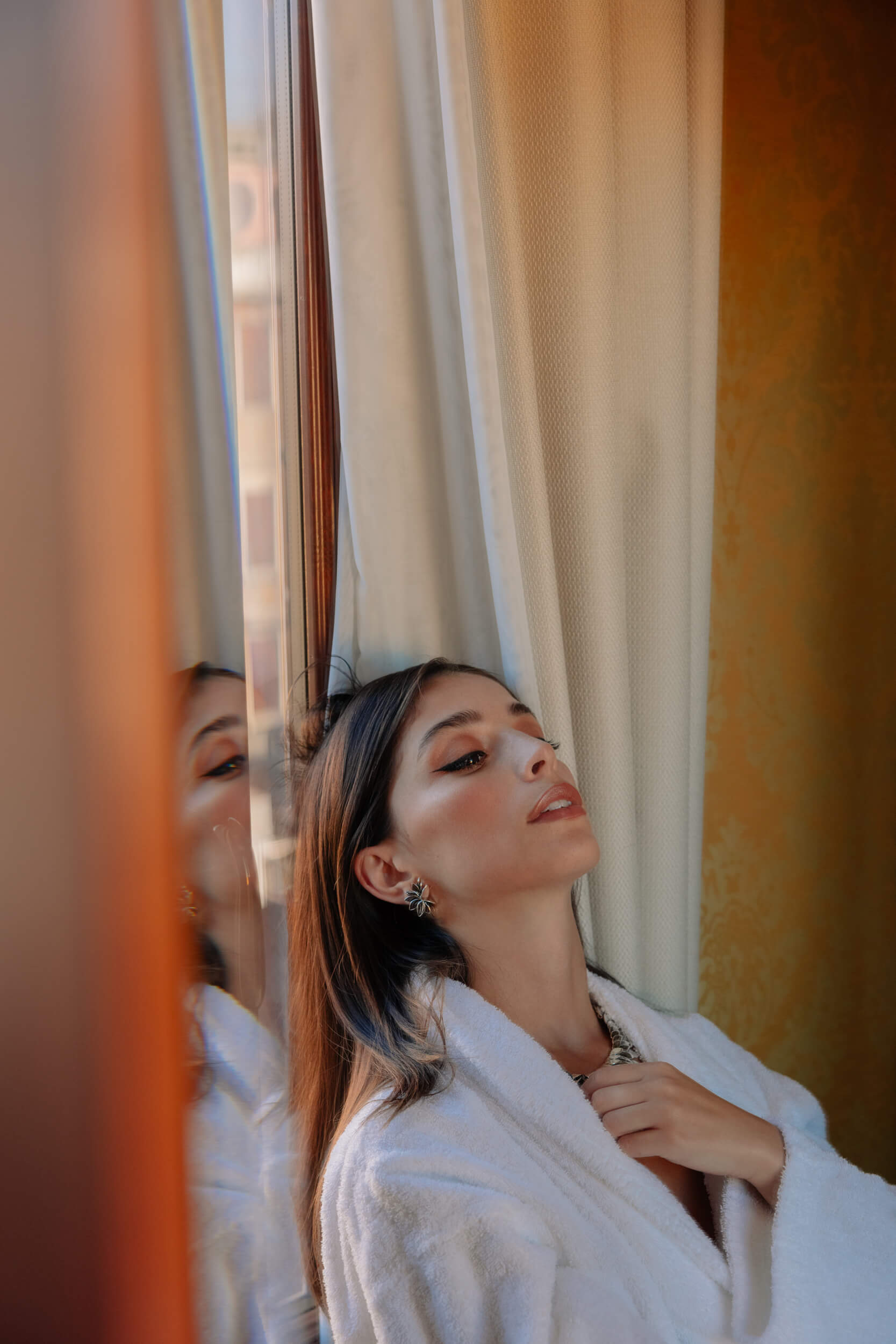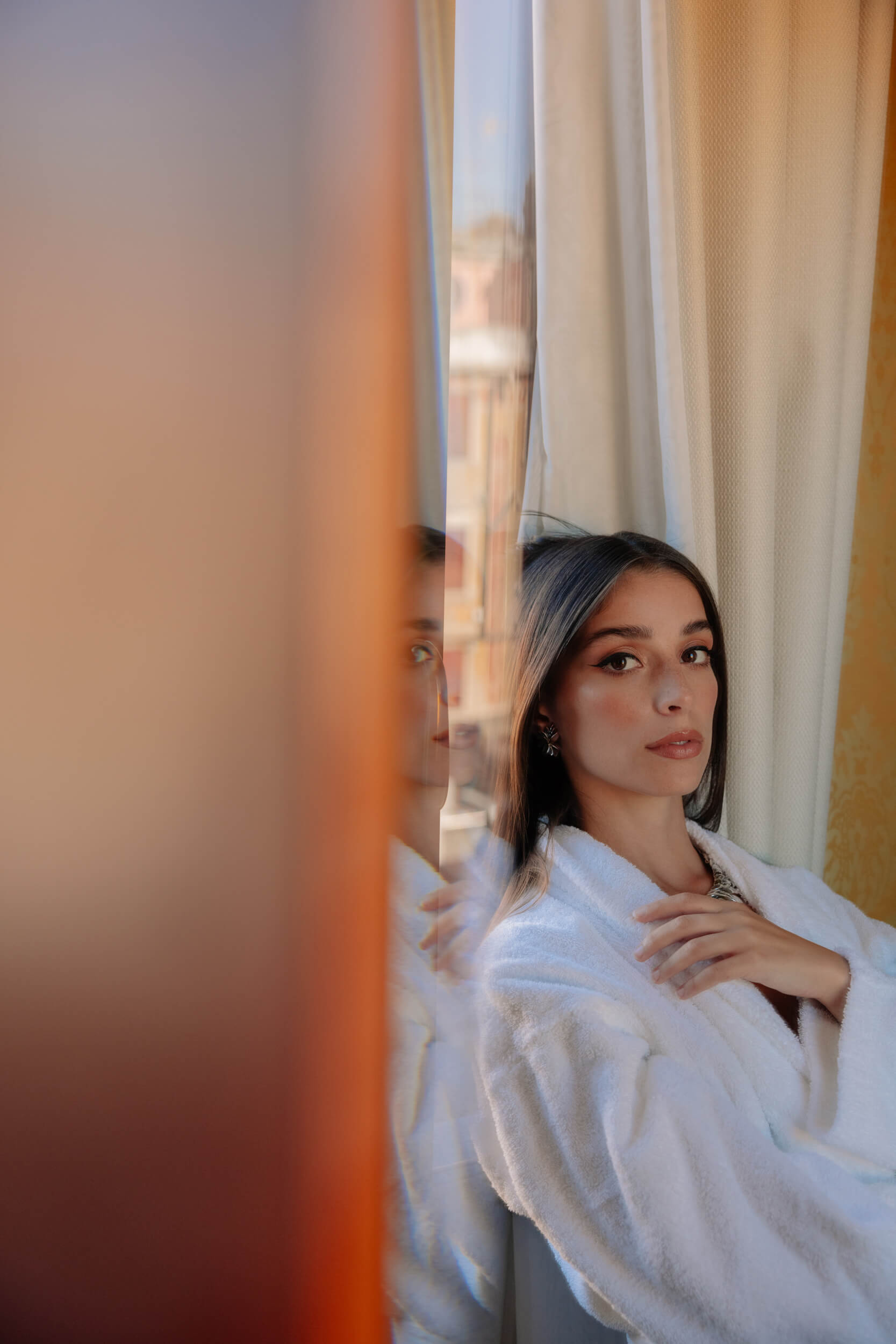 "…start a conversation on what scares us about the future…"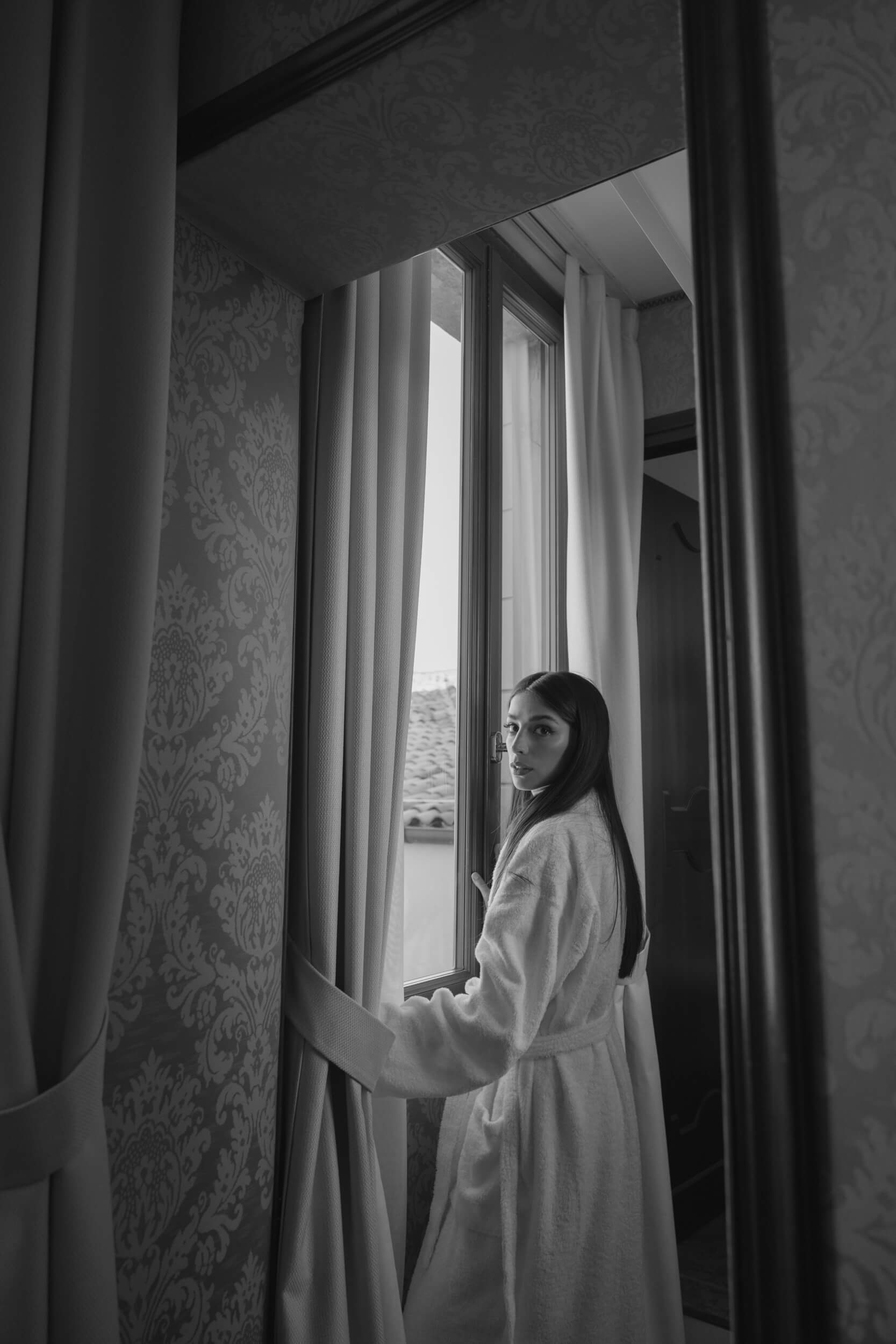 Viola represents a turning point for Elia, motivating him to reveal his "shame" in order to exorcise it and open a discussion to normalize what we see as insecurities. What is fragility for you? And how do you manage to turn it into a strength?
During my teen years, I discovered that fragility does not mean weakness, and for me, it was a great revelation. Fragility becomes strength when you have the courage to be vulnerable.
Growing up, what was the most challenging thing to accept about yourself?
The most challenging thing to accept about myself was probably my natural imbalance. I learned to respect it without seeking consistency but rather by staying in the flow.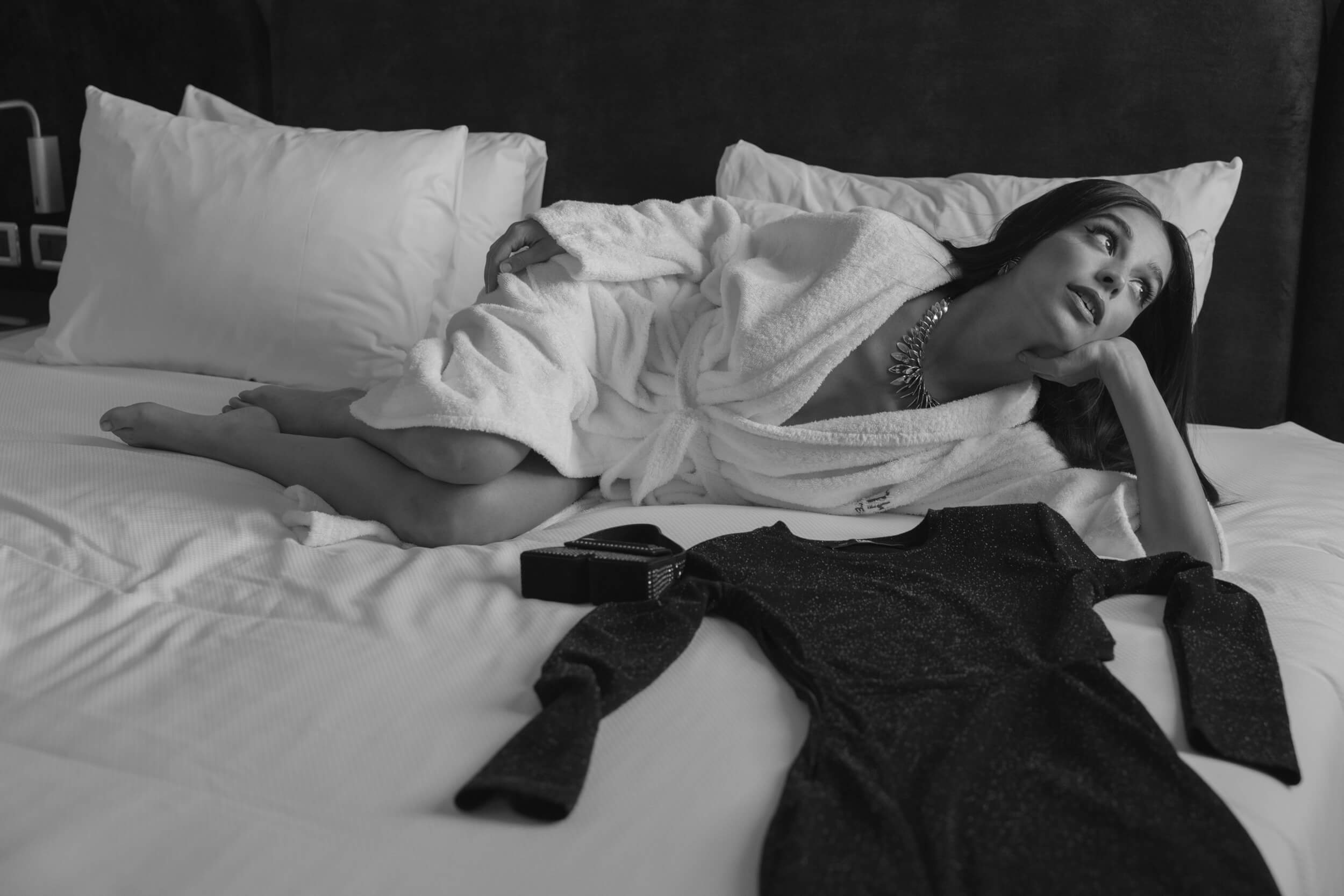 "Fragility becomes strength when you have the courage to be vulnerable"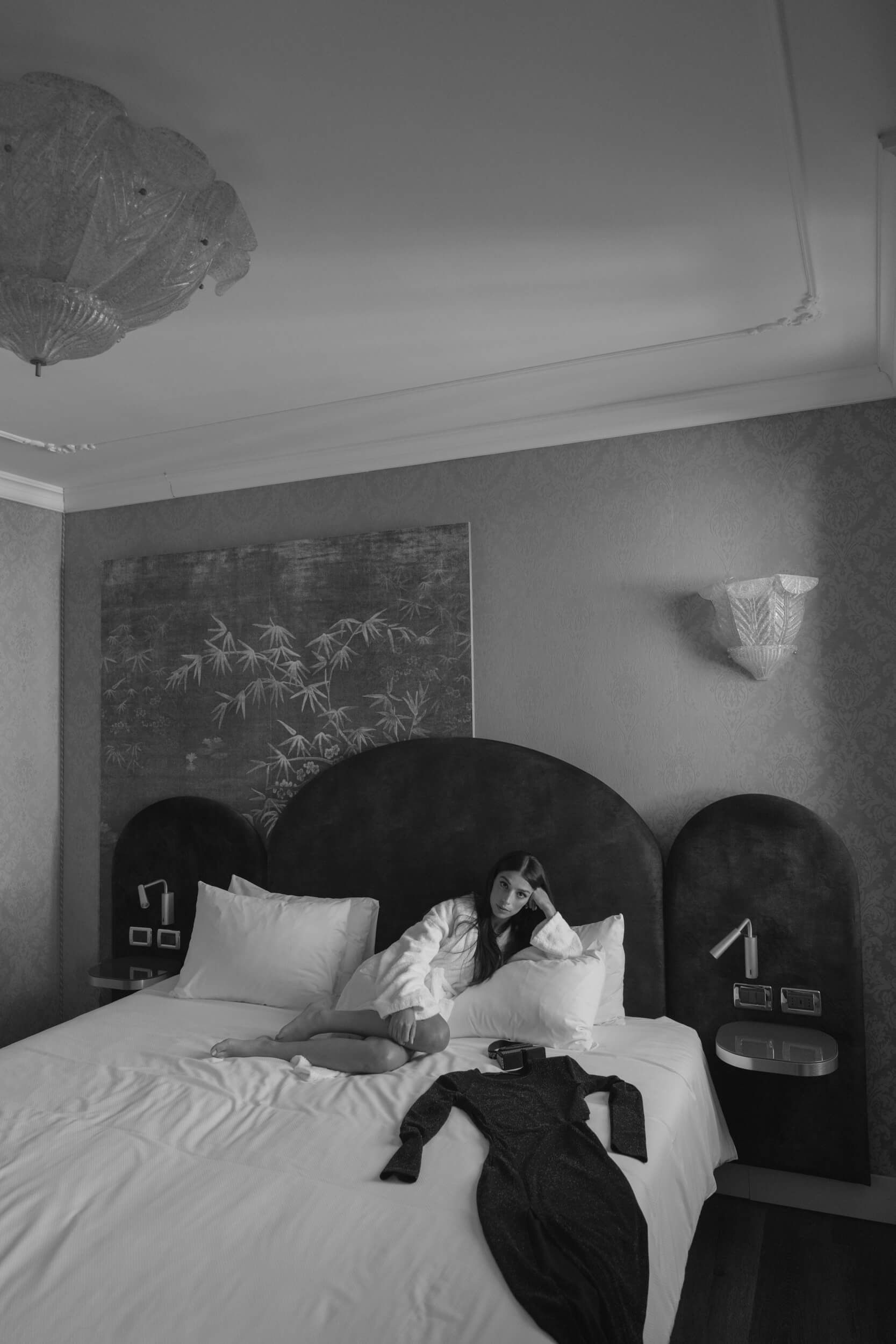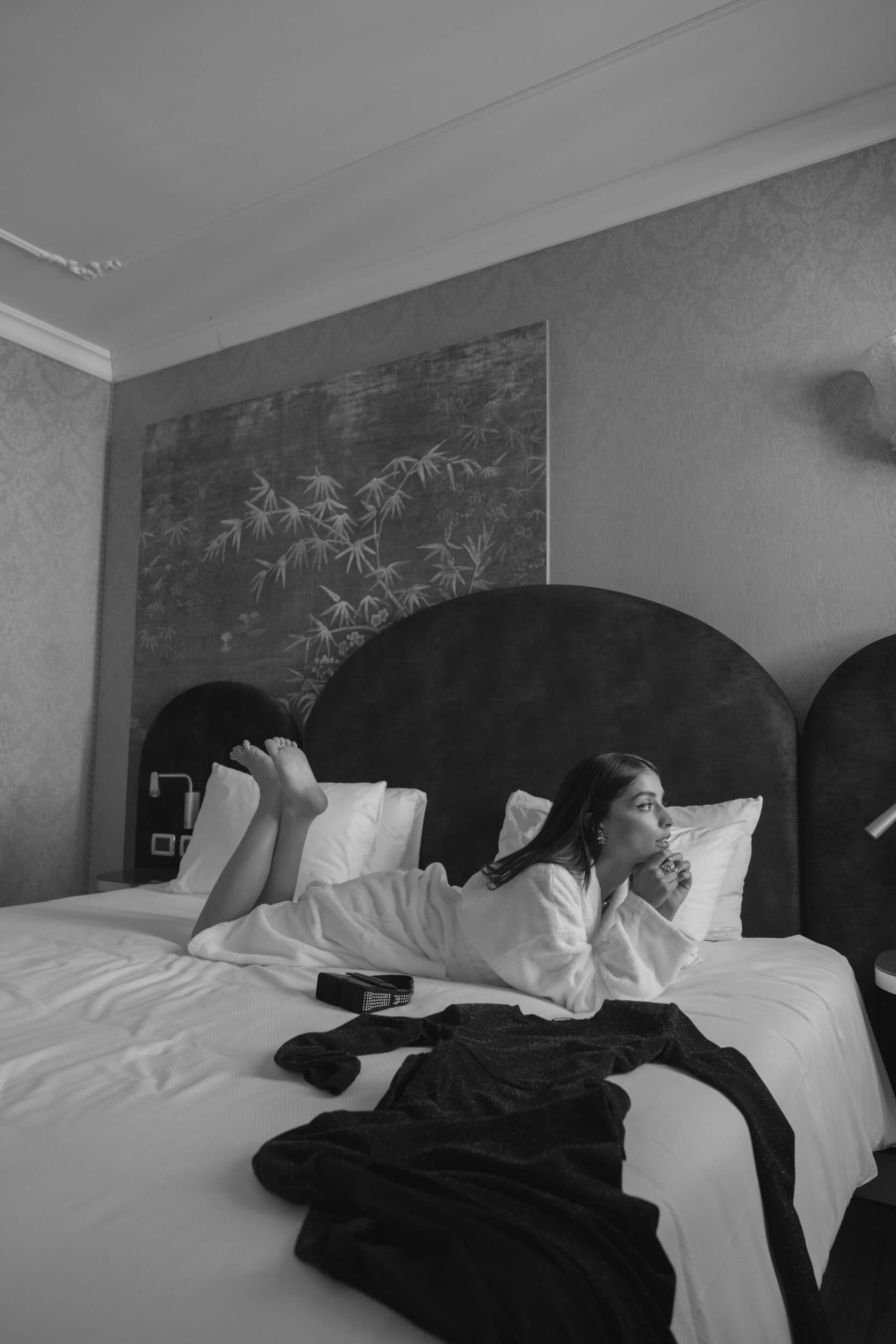 When you act, the work you do on yourself and the character can be quite significant, maybe even bringing you into contact with parts of yourself you didn't think you had. What is the last thing you discovered about yourself through acting?
Acting forces us to evolve day by day. Something that teaches you to put yourself in someone else's shoes is inevitably a growth tool. I can't remember the last thing I learned because they are rather difficult to rationalize, but change is evolution.
What makes you angry?
Injustice.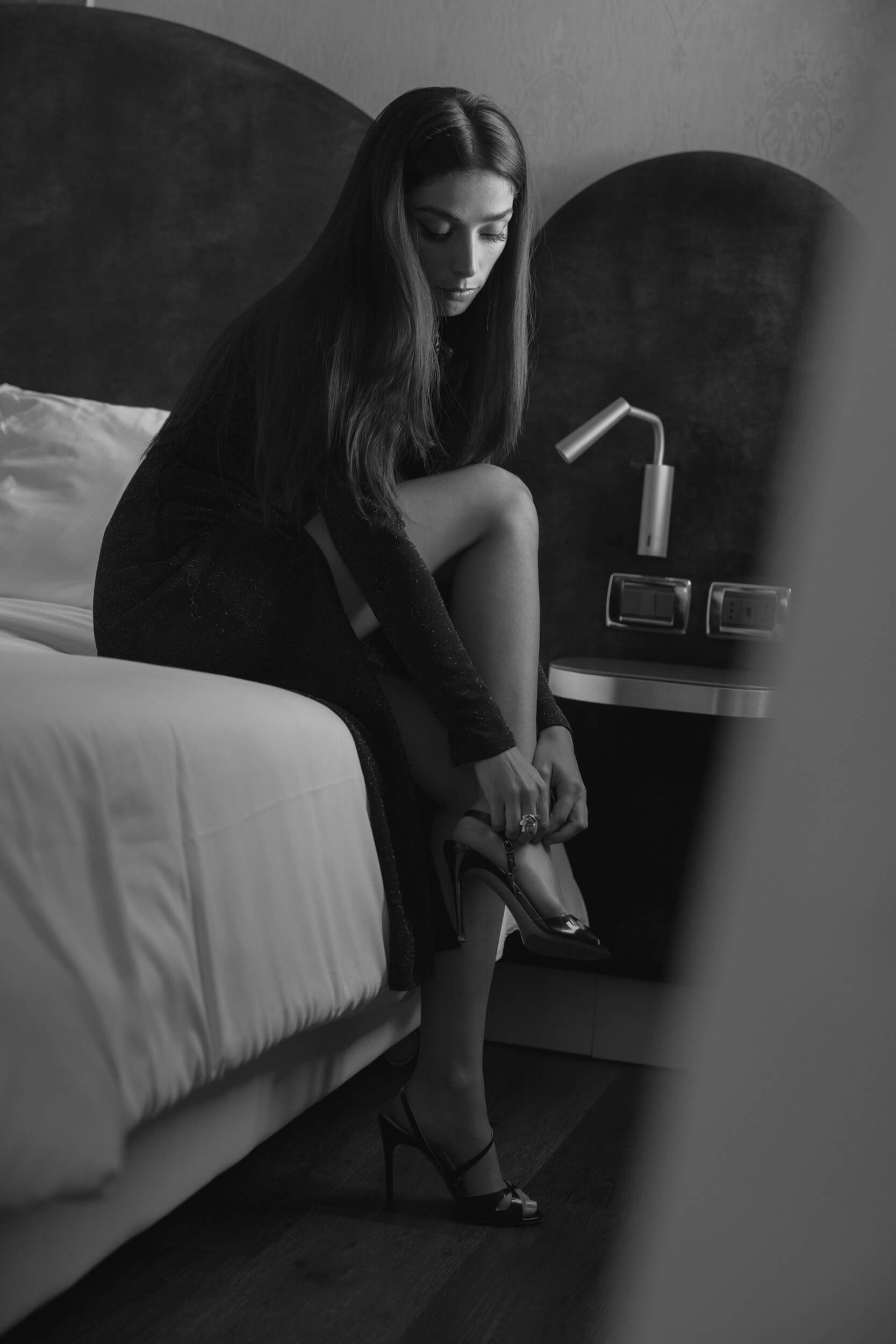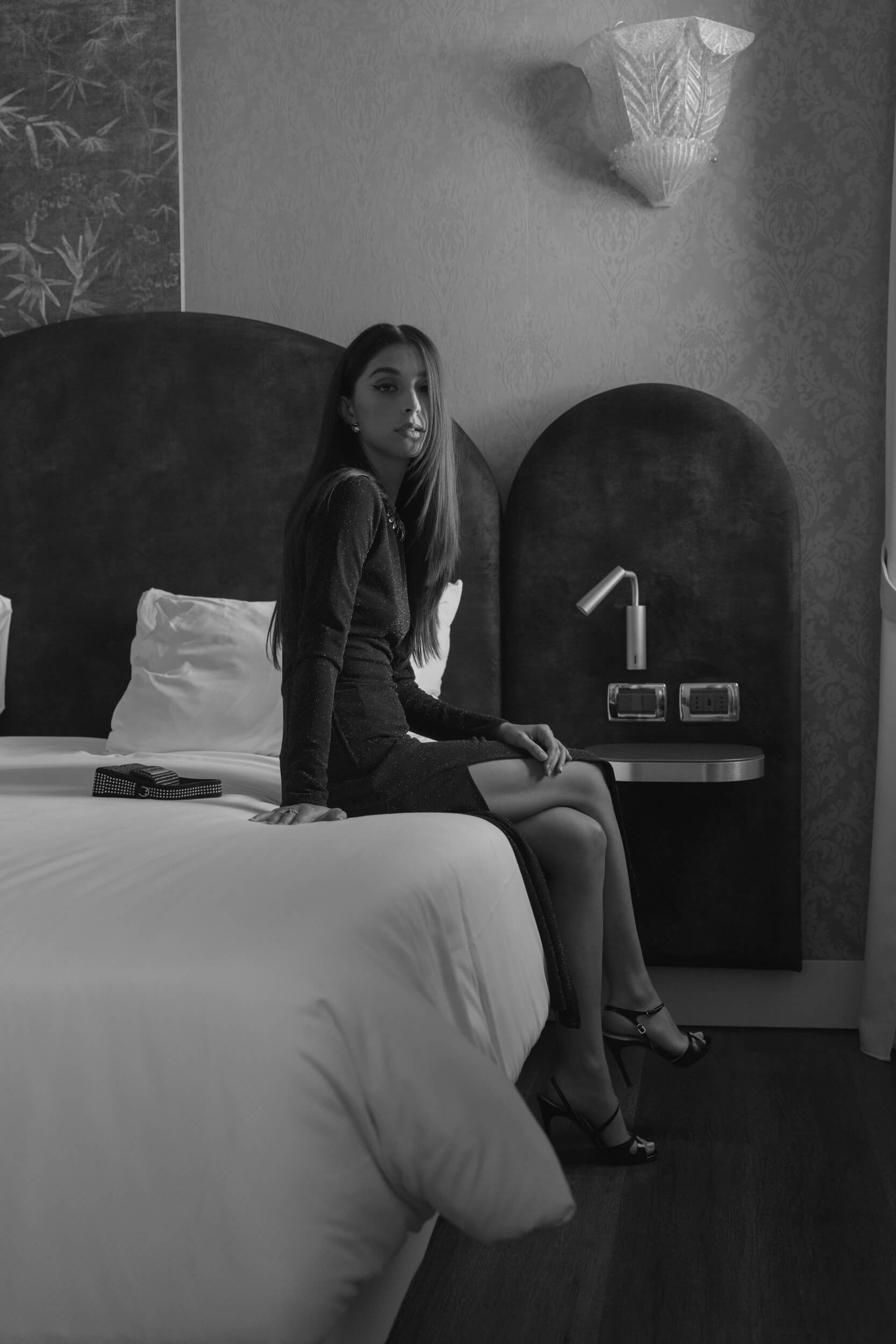 What does "feeling comfortable with yourself "mean to you?
Feeling comfortable means the freedom to express myself without fear of judgment.
How did you first approach the world of beauty?
When I was a teenager for sure, when my mother allowed me for the first time to put on makeup with my friends, we were so thrilled. I used black eyeliner, making a mess, but the priority was to wear makeup, not to apply it perfectly.
What is the power of makeup for you?
The power of makeup, for me, is to accompany me in a process of self-confidence. On days when I'm feeling sad, I like to put on makeup to feel better. It's also a personal self-care process that I really enjoy; it makes me feel like I'm doing something just for myself. So, in my life, the choice to wear makeup or not has power. I like the idea of being able to choose and deciding based on what my needs are for the day.
What are your must-have makeup products?
Cream blush, concealer, and powder for under the eyes. Another incredible must-have is eyebrow gel.
The world of beauty is also a way to take care of oneself on a deeper level: to live a bit more in the present through a daily or special routine. What is your special routine?
I completely agree. My routine definitely involves a complete skincare routine with cleansing, toner, serums, and cream, followed by concealer, eyebrows, setting everything in place, and my day has already taken a more positive turn.
The beauty product we can find on your nightstand?
Lip balm.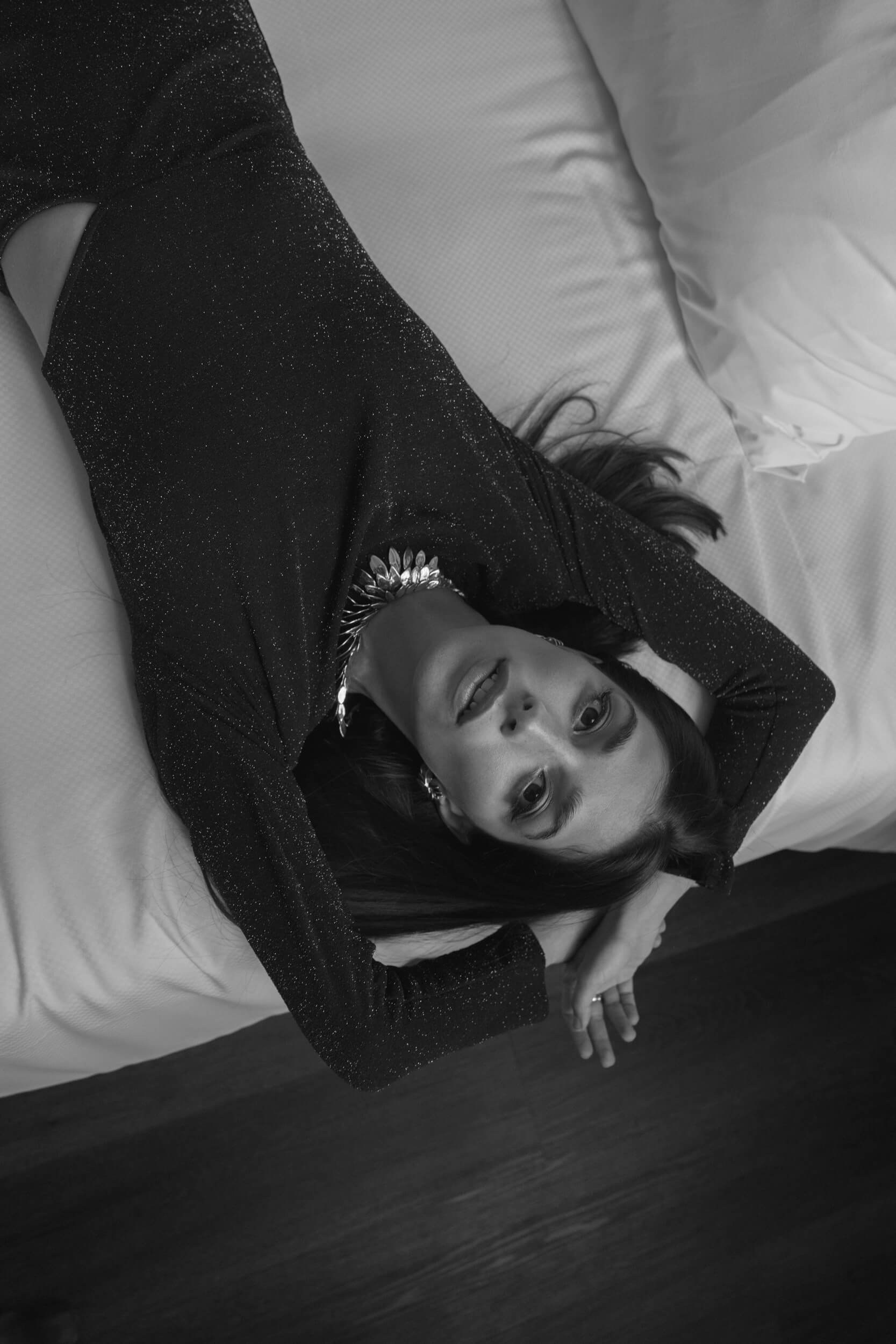 "…I like to put on makeup to feel better. It's also a personal self-care process that I really enjoy…"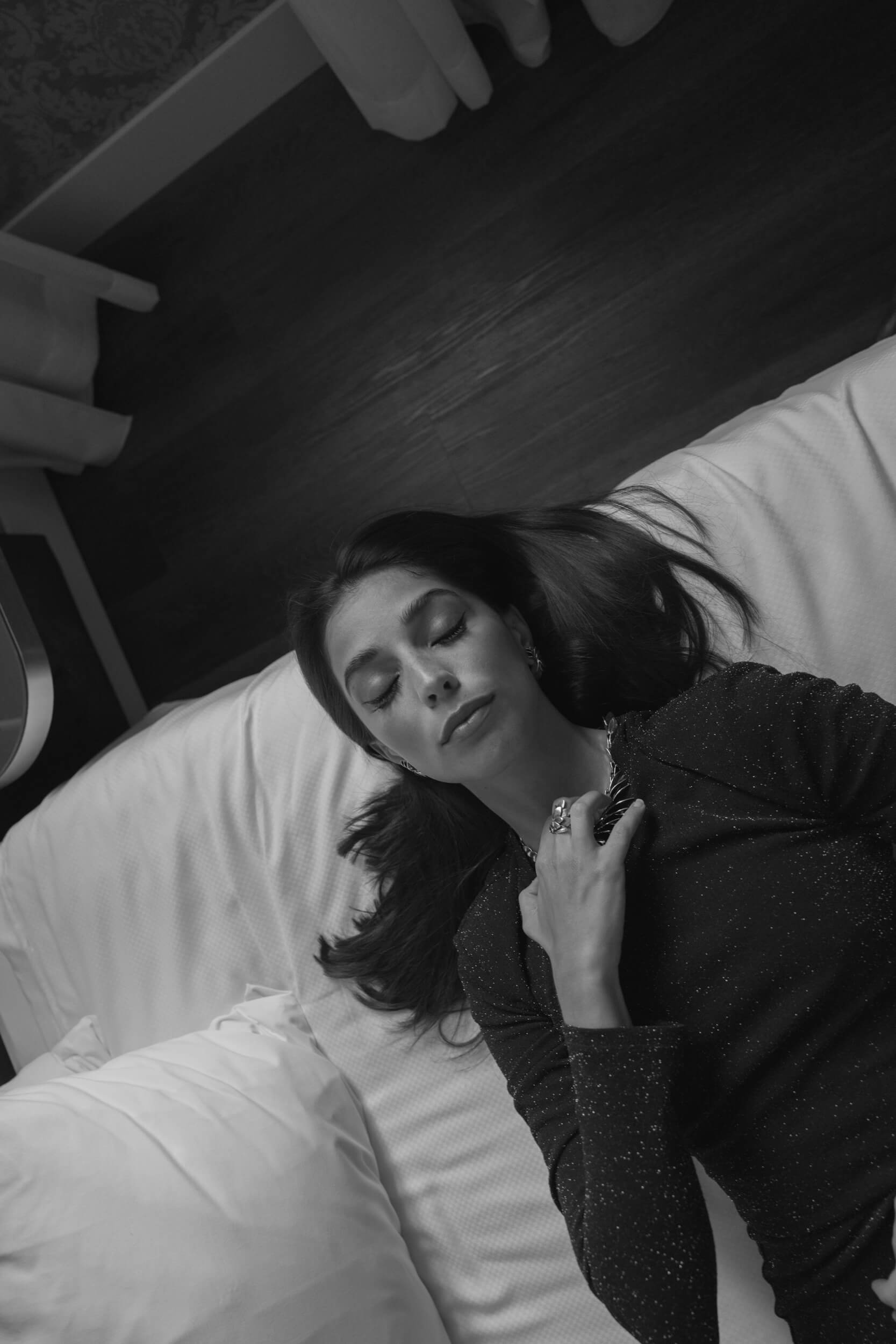 What scares you the most?
I'm afraid of experiencing injustice.
What has been your greatest act of rebellion so far?
It probably has yet to come.
The last thing that made you smile?
Walking barefoot in Venice with sore feet and having a fit of laughter.
What is the book on your nightstand?
Murakami's "Kafka on the Shore".
What is your happy place?
The mountains, my brother, and a beer.