In the historical moment we find ourselves in, we cannot avoid thinking about how much the world is changing and how much more and more we find ourselves having to fight for what we believe in.
We want to continue talking about what we always talk about; we want to continue to recommend to our beauty community (and not only) products and people to follow, which can be of inspiration. If representing diversity has always been natural for us, now we want to emphasize it. We have always been of the idea that to normalize diversity, we should stop talking about it, it must not be or become a trend. Still, at this moment, we want to do our part, even more, to be a voice that, unfortunately, still today, it must be heard in all possible ways.
And what does The Italian Rêve believe in? The Italian Rêve believes that all people should be represented and that in the past, representation didn't reflect reality. We want to talk more and more about people who are not measured by a meter, by their color or by their number of followers. We want to create a place where there are no compromises or constant comparisons; and we want to talk to people who have a voice – who are wonderfully different from each other, from us, from you – with the ability to self-expression and a desire to change the world with their ideas.
We like to think we can give voice to all those who believe in real beauty, a beauty that is continuously evolving.
So, we couldn't but launch this new Beauty project with an agency that embodies diversity, an agency like JAG Models. And they are the only ones in the world to do so, truthfully, in their New York offices. Their philosophy is called the "No Assholes Policy" and their mission is rooted in the principles of kindness, compassion, hard work and accepting every individual in the world for who s/he is: "As long as they are healthy we will never ask them to gain or lose weight. We celebrate them for what they bring to the table."
So, let's try together to expand and reconsider the idea of ​​beauty, an ever-evolving word.
And, as JAG Models say, "Be you."
Let's start this new project with Lainey, a model living in Los Angeles, who told us about her relationship with beauty in quarantine: many habits have changed, yet there is more time to take care of yourself, meditate and, as she told us, to eat avocado.
From her project that she will pick up as soon as the quarantine is over to her favorite makeup products and a minimal skincare (without ever forgetting the SPF).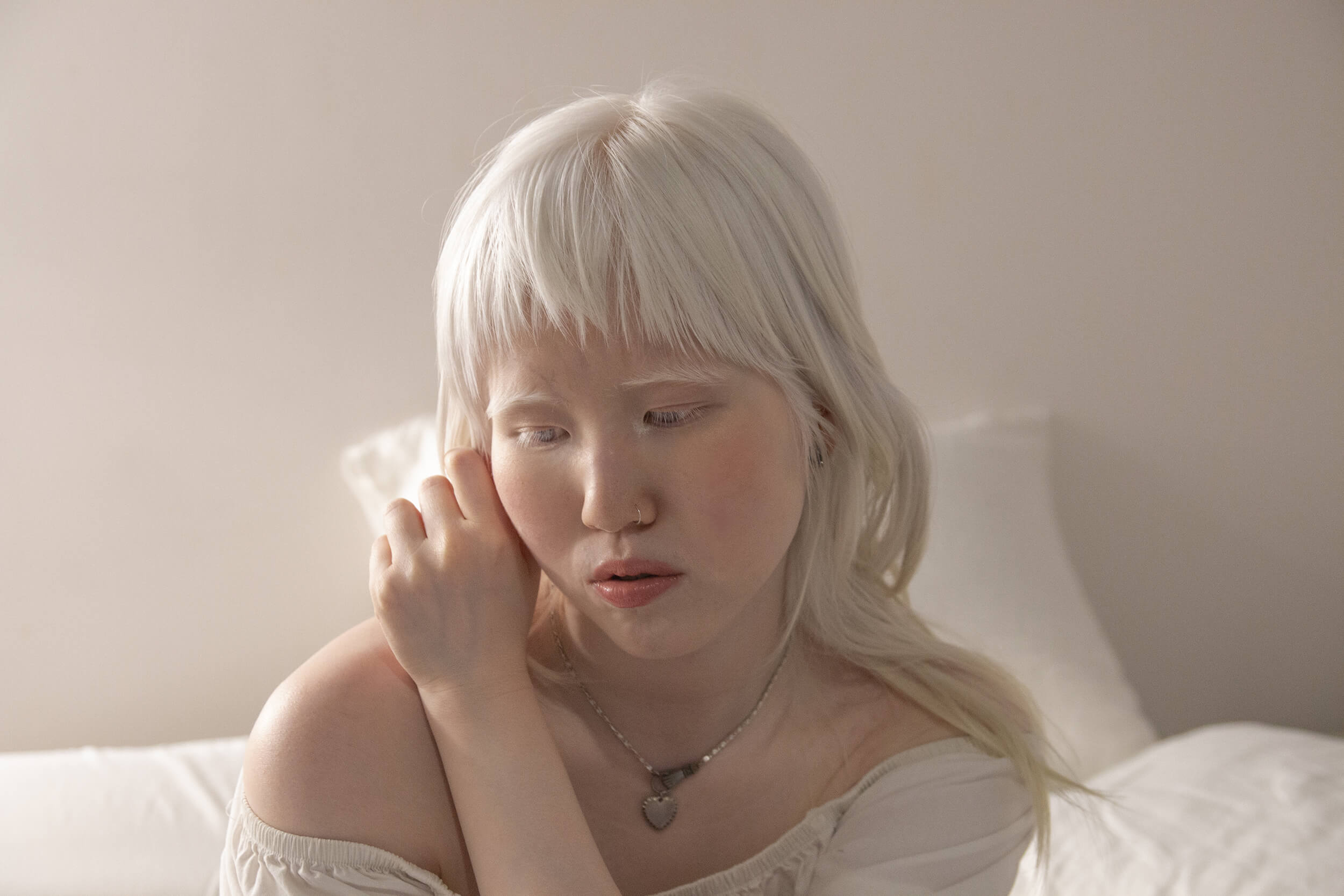 How has the quarantine been treating you?
Given the circumstances, I have been getting by much better than anticipated. I think most of that can be attributed to remaining present in each moment and making room for gratitude wherever possible.
What's your first thought when you wake up in the morning these days and realize you cannot go by as usual?
At this point, with the major shift that's occurring within our collective consciousness, quarantine seems to have faded a bit from the foreground of everybody's concerns. I'm still doing the best that I can to stay home and maintain social distance, but now my days begin with thoughts regarding what action steps I can take—whether from home or if there are notable protests being organized that I'd like to attend. I've been very plugged into what's been going on in our country and trying to educate myself further on how to best be an ally and do my part within my own communities.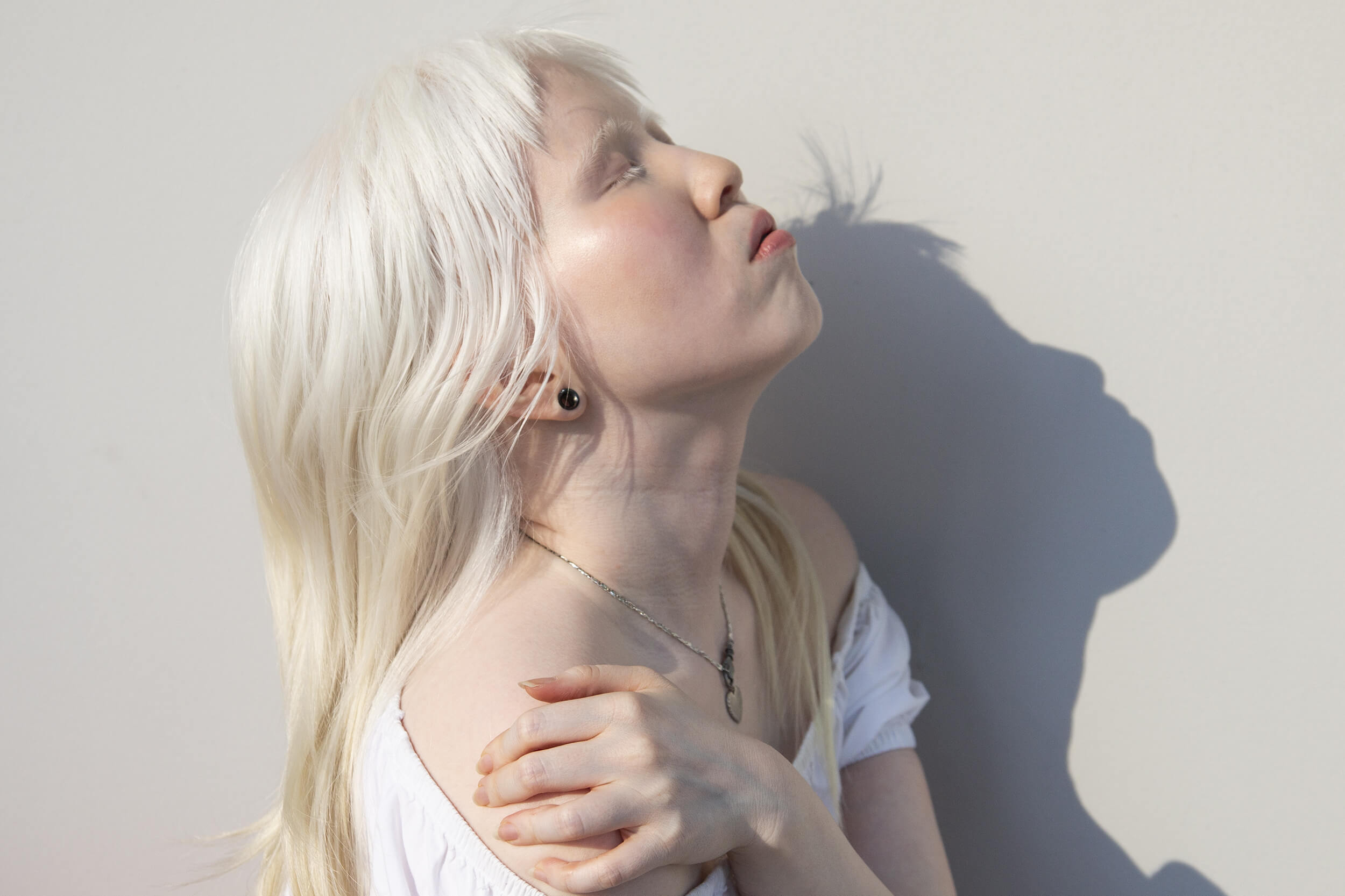 "…trying to educate myself further on how to best be an ally and do my part within my own communities."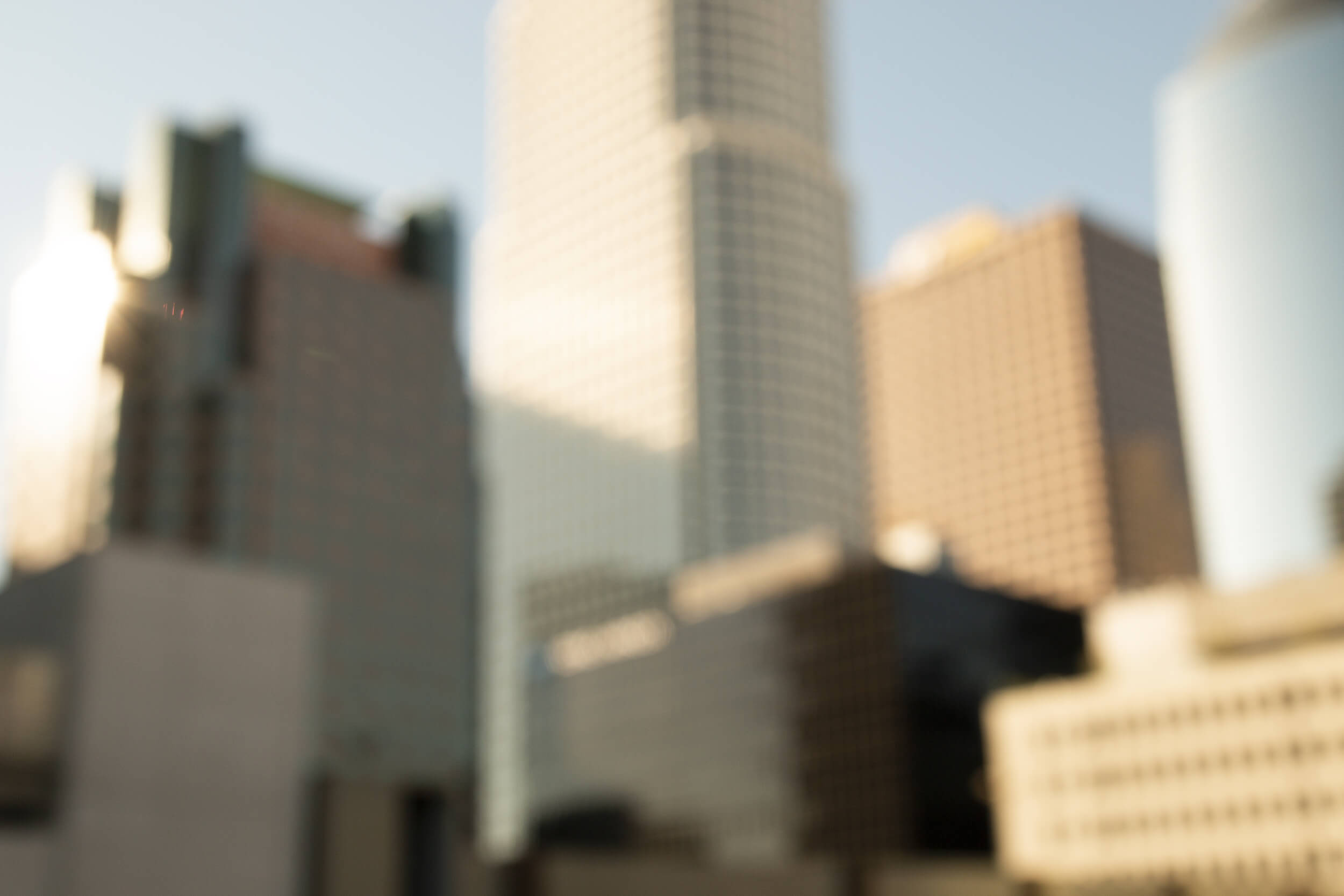 What keeps you in bed?
Cuddles.
What makes you wake up?
Loved ones. Human connection. Knowing that there is always still more work to be done in order to change the world for the better.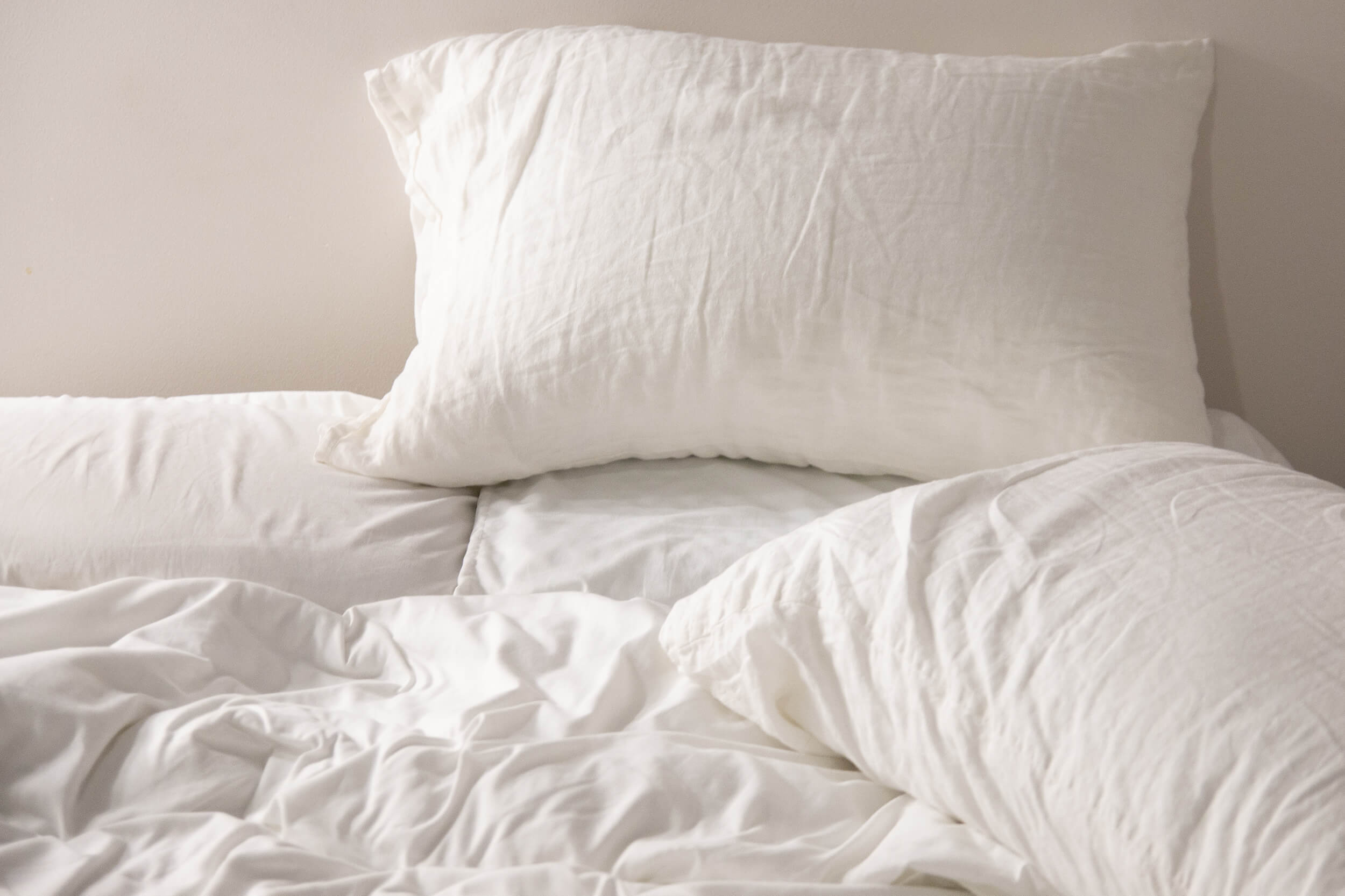 What's the first product that touches your skin in the morning?
I rinse my face and use the Korres Greek Yoghurt Foaming Cream Cleanser.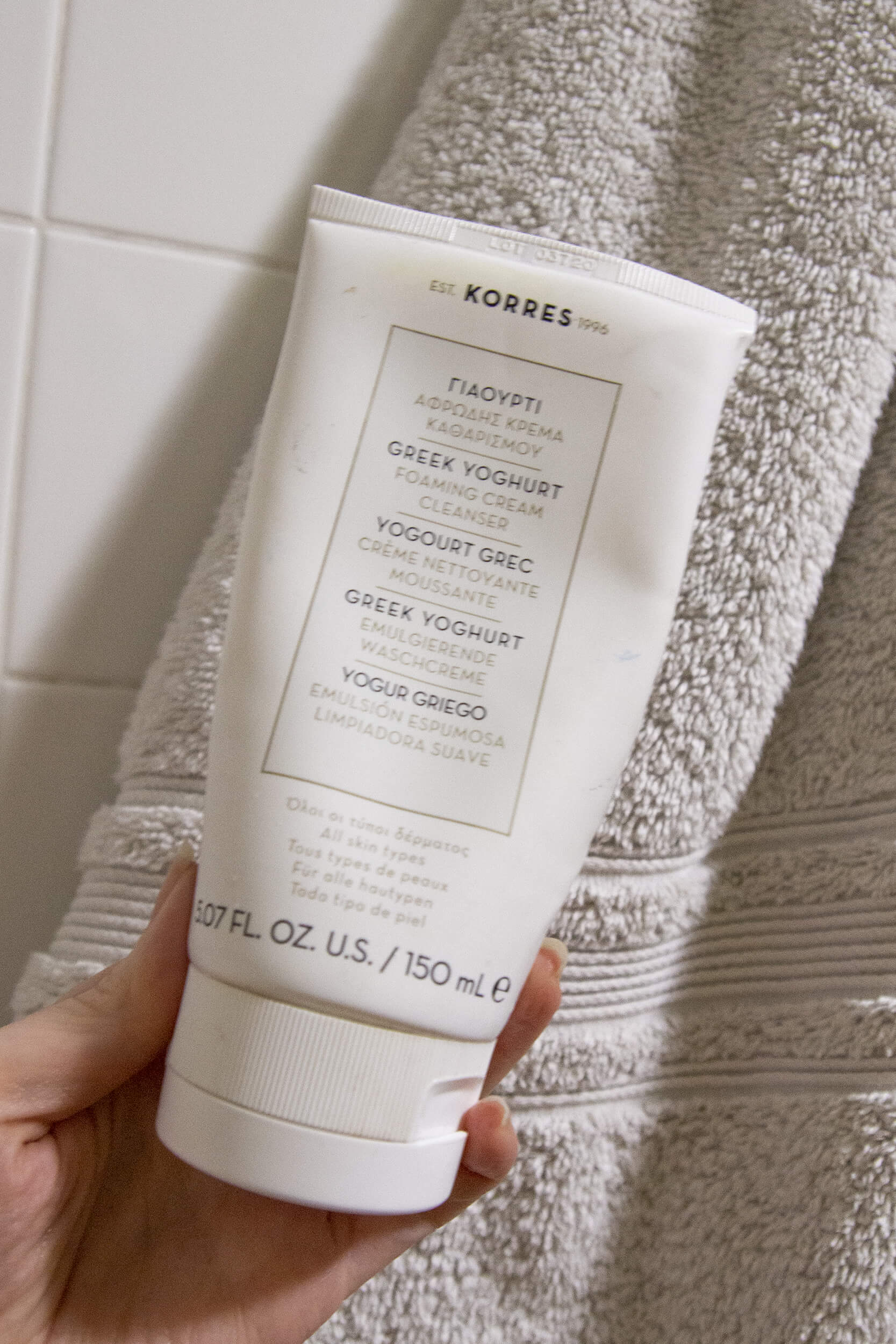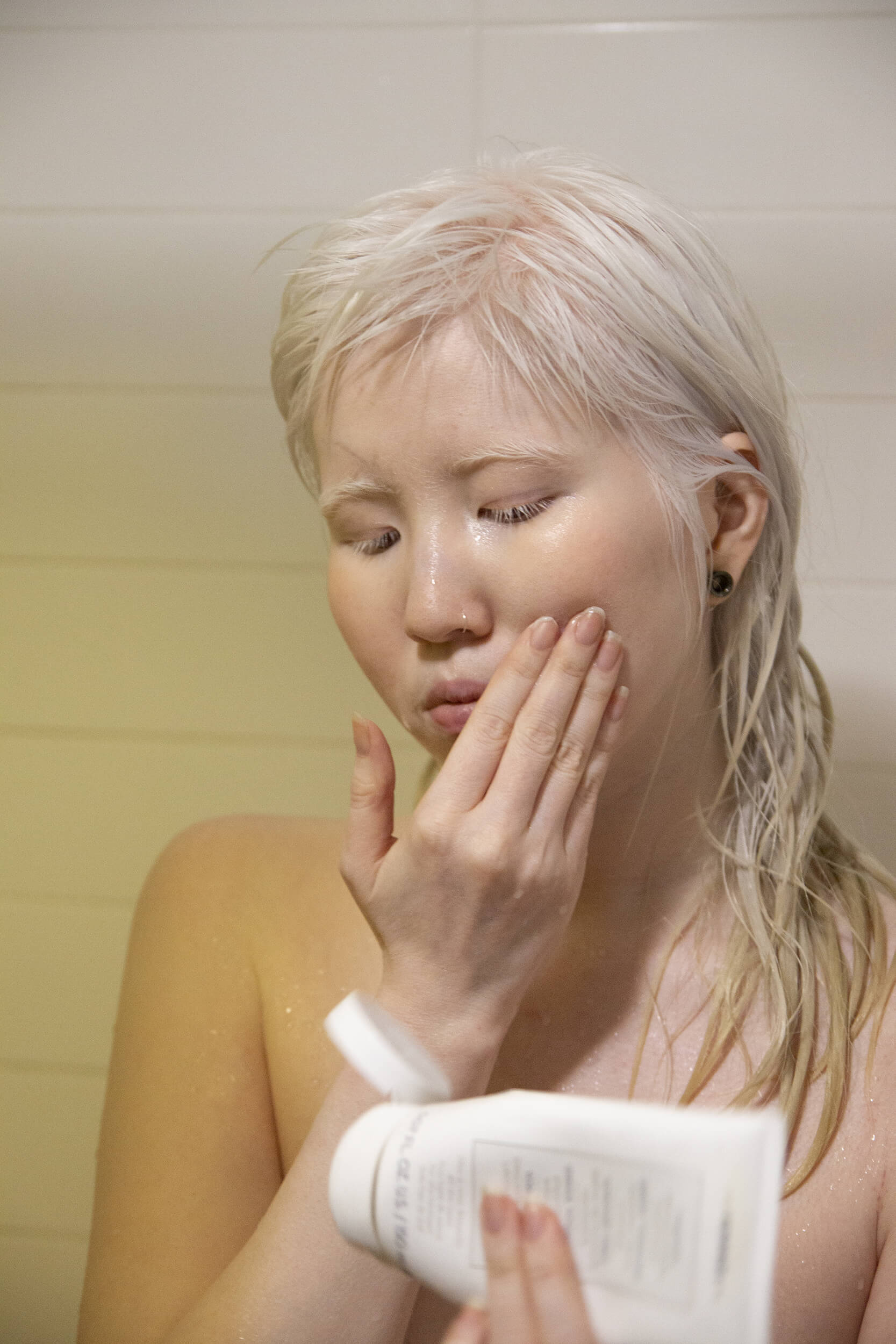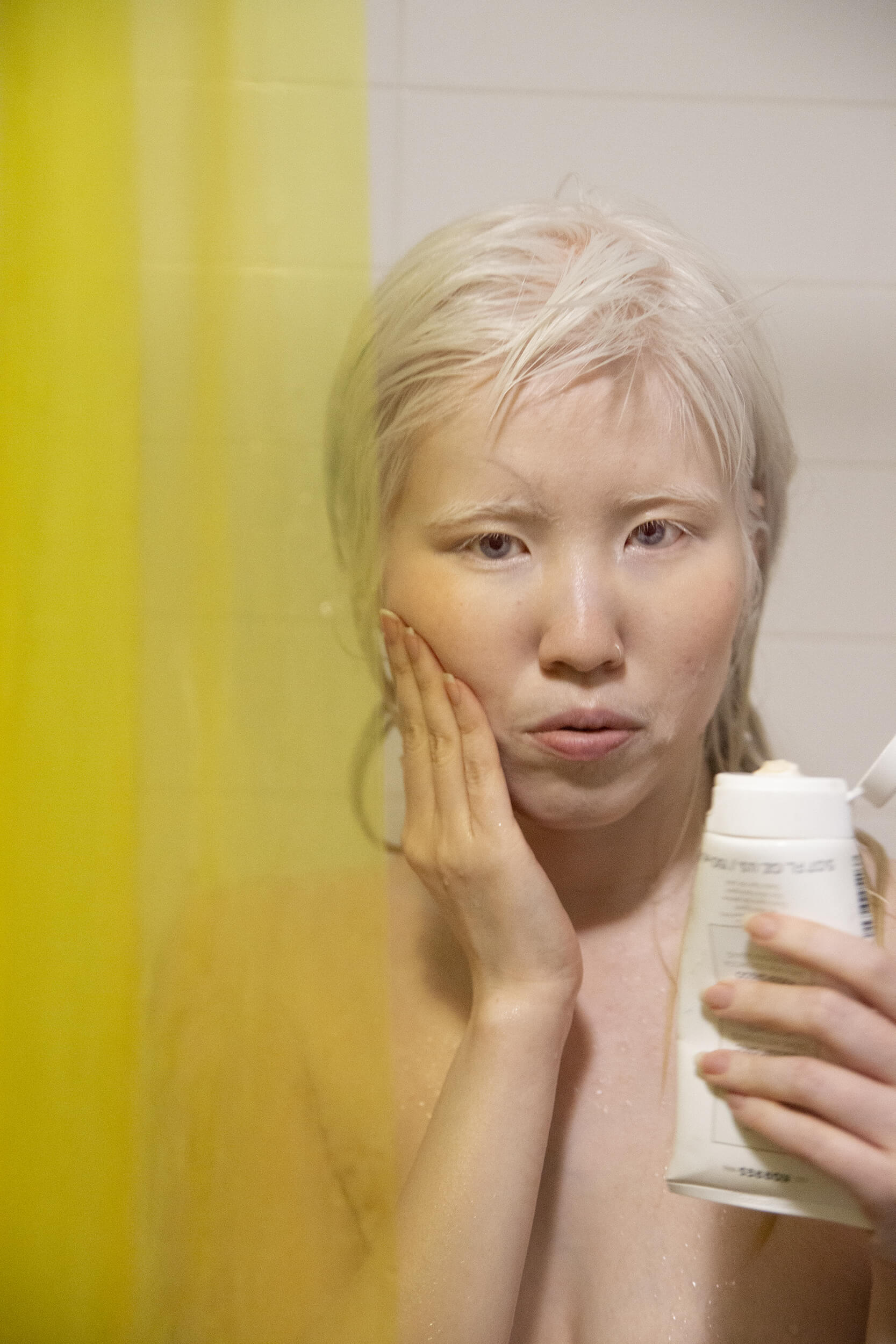 What's your favorite meal nowadays? Do you have a favorite food for your skin?
I've been keeping my diet quite simplistic, but also cooking at home more often thanks to the quarantine. Of course, avocados are a staple here. Fruits such as peaches, mangos, mandarins, and berries. I've been drinking less coffee since staying home and turning to tea and La Croix instead. Lots of water in general!
We definitely have more time to dedicate to ourselves: tell us step by step what are the products and techniques you are using for that extra pamper time?
Products that I use when I have extra time are the Fresh Umbrian Clay Pore Purifying Face Mask or the Peter Thomas Roth Exfoliating Peel Gel. Truthfully, I'm quite minimal when it comes to extra skincare and pampering.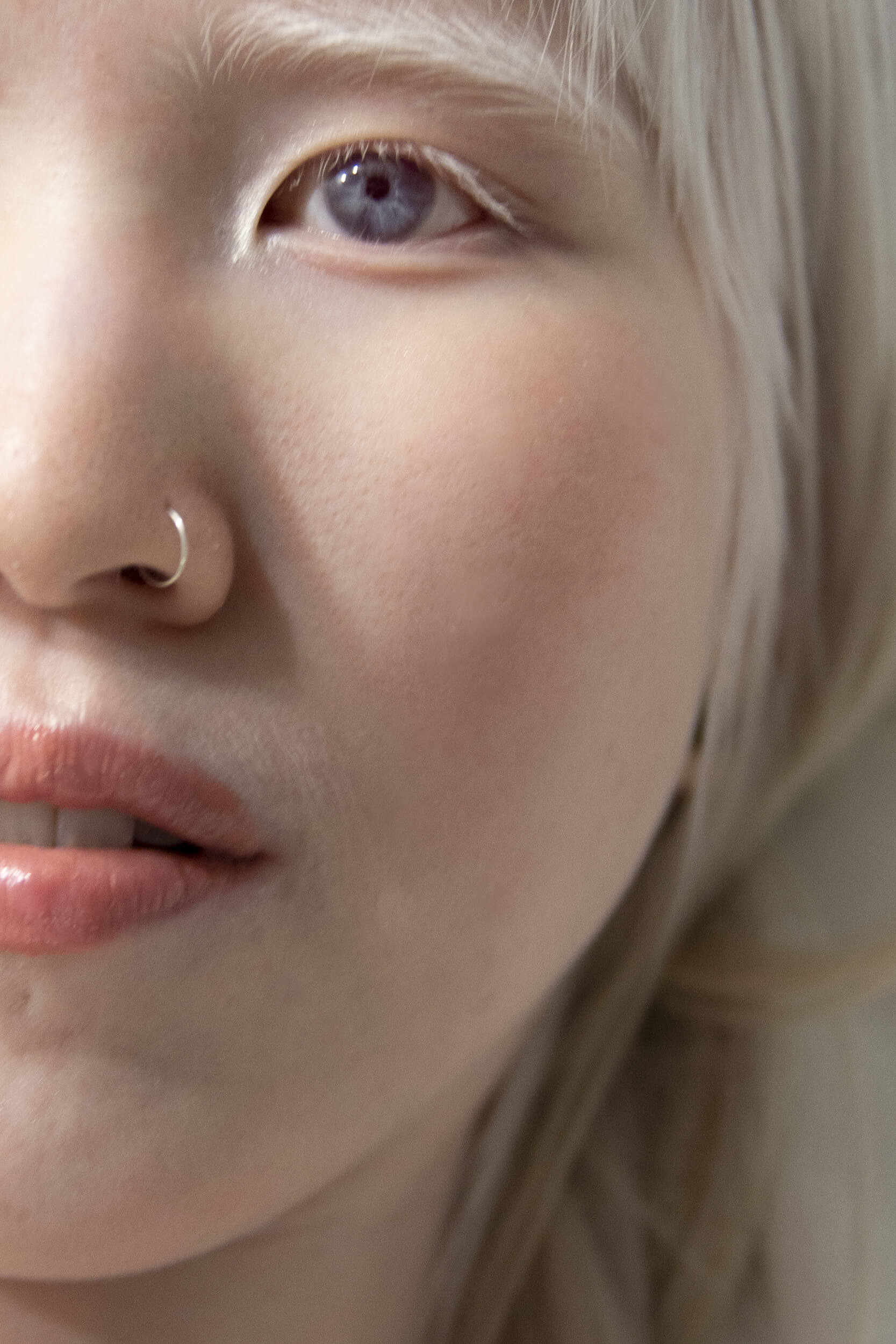 "I'm quite minimal when it comes to extra skincare."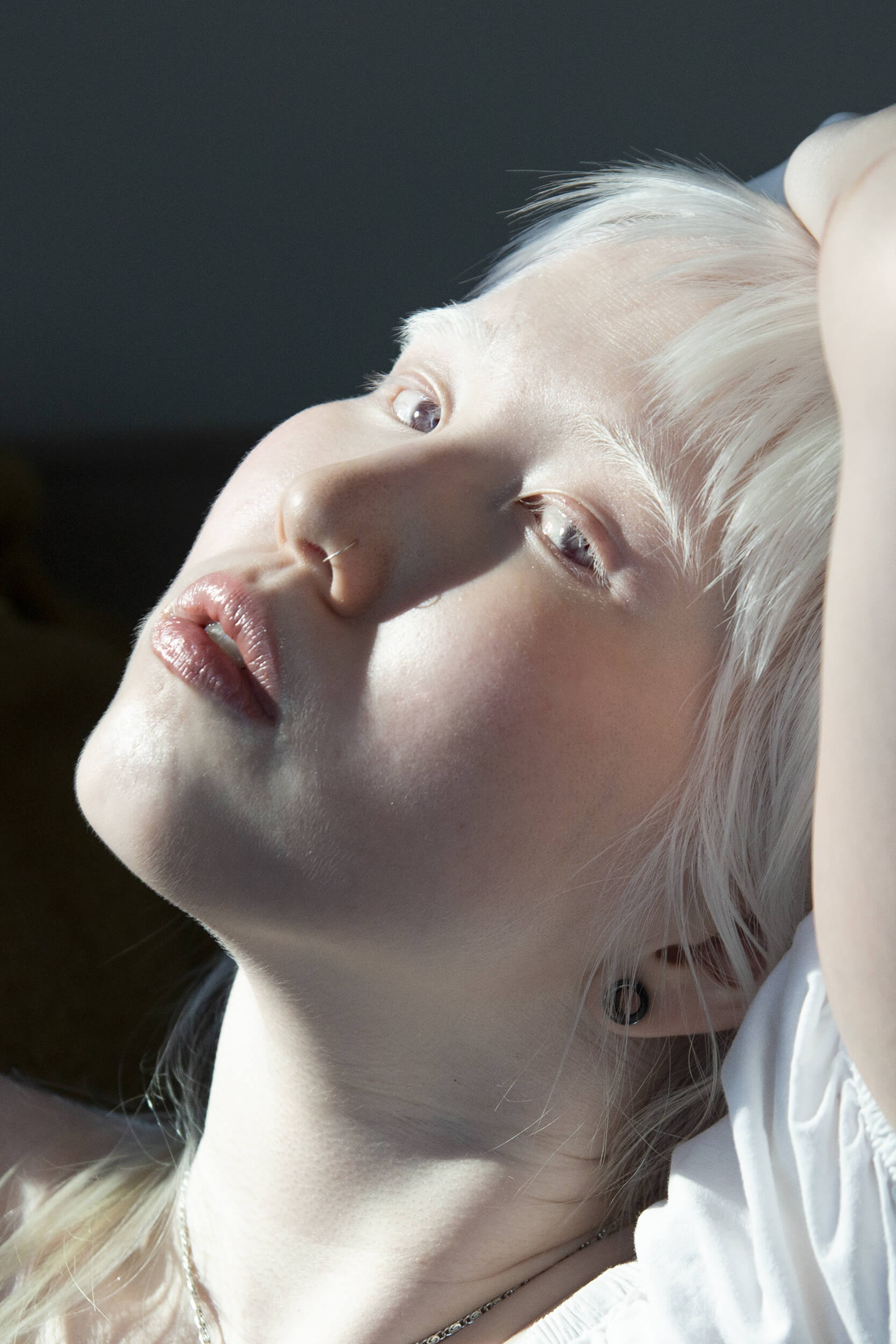 How do you practice beauty from the inside out?
I try my best to have a regular meditation and yoga practice. It's always great to take time aside each day to experience stillness and moments to yourself, especially amidst all the chaos in life. I have found it to be so crucial to develop a spiritual relationship with myself and the world around me. These practices have truly guided me to discovery purpose and meaning within my life, time, and time again.
Hair mask: are you a fan? If yes, what are you sinking your hair in?
No hair masks for me! Just a good ol' purple shampoo and deep conditioning.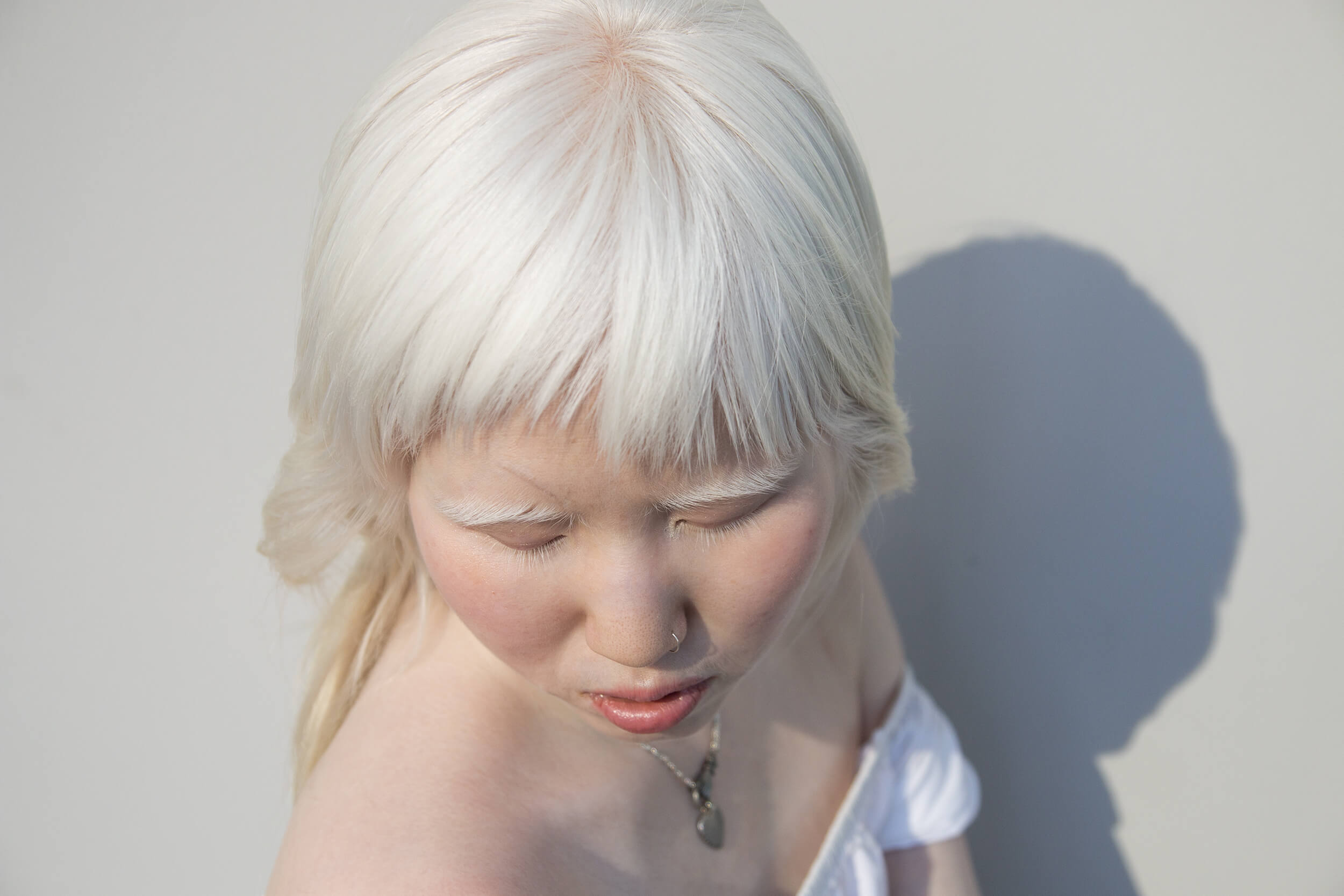 "I try my best to have a regular meditation and yoga practice."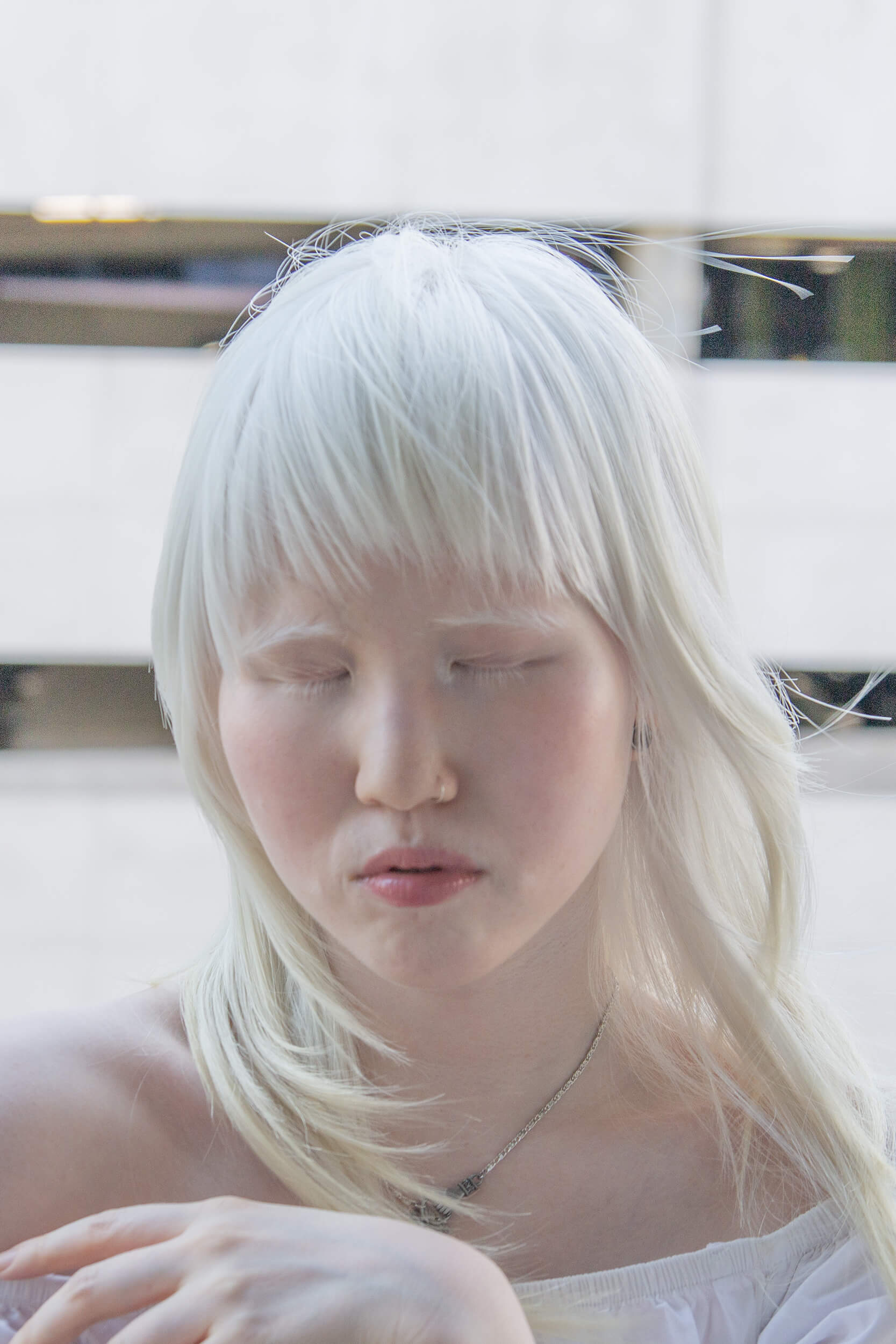 How are you practicing self-care? What are you doing to combat anxiety during this time?
A healthy(ish) diet, adequate sleep, yoga/exercise, meditation, and therapy are all components in maintaining my anxiety and mental health levels during this time. I've dedicated much of my adult life to mental health care and healing, so in some ways, I felt a bit more prepared to deal with the pandemic and staying home. I also really enjoy the use of candles and essential oils for relaxation.
The beauty stuff on your nightstand?
Aquaphor Healing Ointment and First Aid Beauty Ultra Repair Cream. It's all about staying moisturized in the LA desert.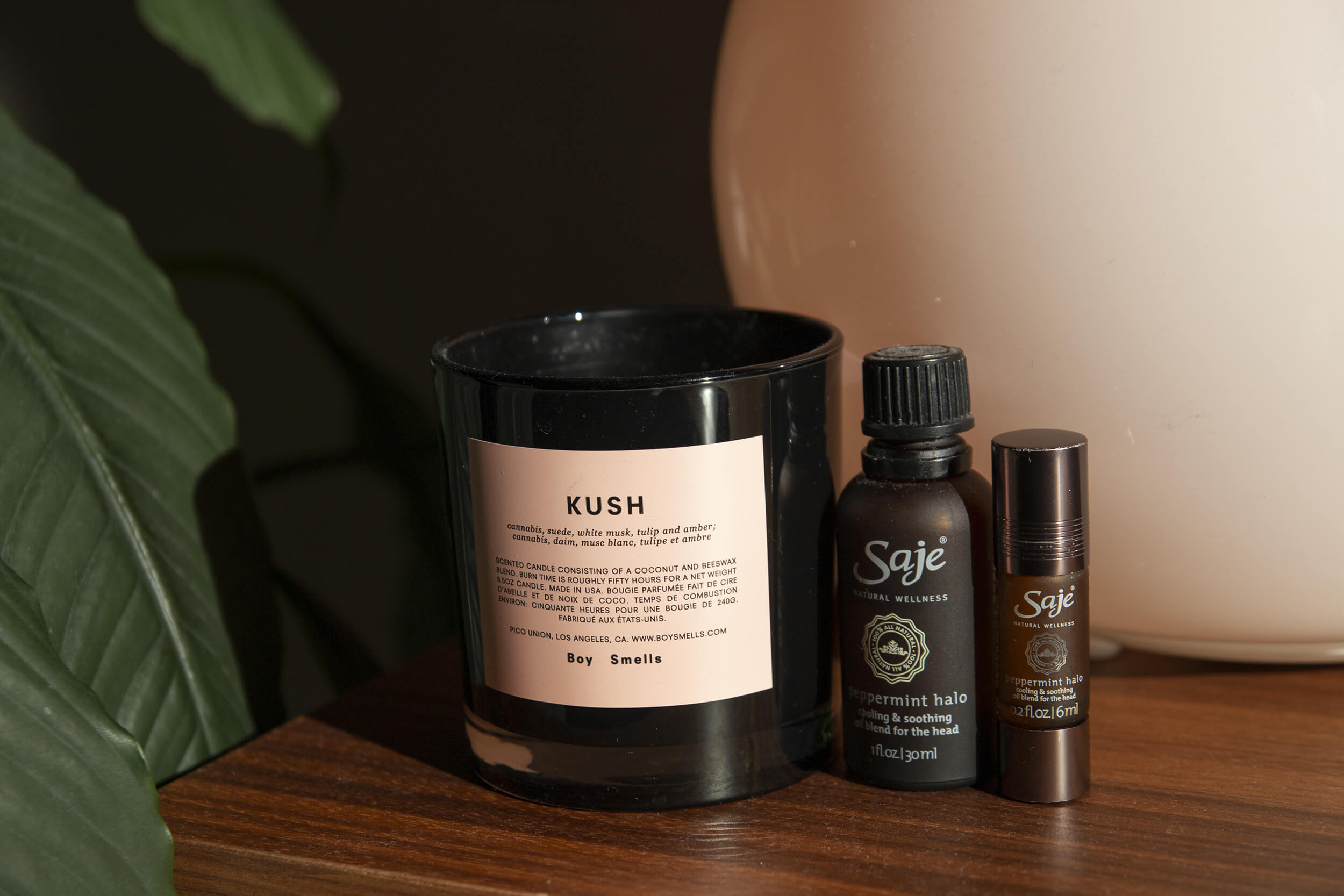 "I've dedicated much of my adult life to mental health care and healing, so in some ways, I felt a bit more prepared…"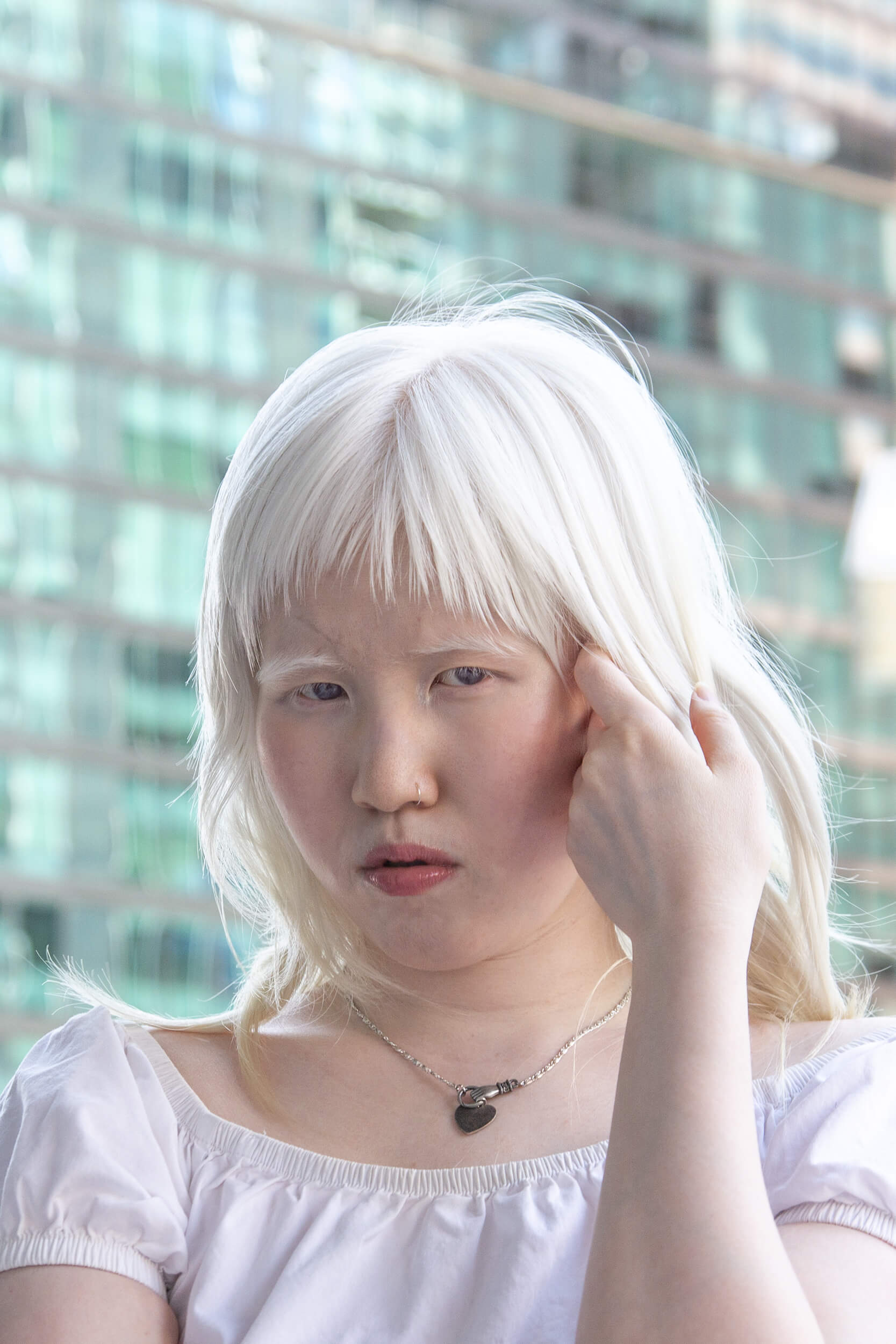 What's the skincare tool you are using the most these days and why?
I love my jade roller! My face, particularly my jaw, is often tense. Jade rolling feels really good and seems to help my face relax and ease the tension quite a bit. It's also great for maintaining skin firmness.
Are you playing around with makeup?
I am from time to time, but mostly enjoying and taking advantage of the makeup-free days. When I do wear makeup, I tend to play around with a bit of highlight, eyeshadow, colored mascara, and cheek/lip color.
Current top favorite makeup brands?
I don't stay very up-to-date with my makeup brands and tend to go with my tried and true ones. I like the Marc Jacobs Beauty Glow Stick and Lip Creme lipsticks quite a bit. RMS Beauty and Glossier are great for natural makeup that feels good on my skin.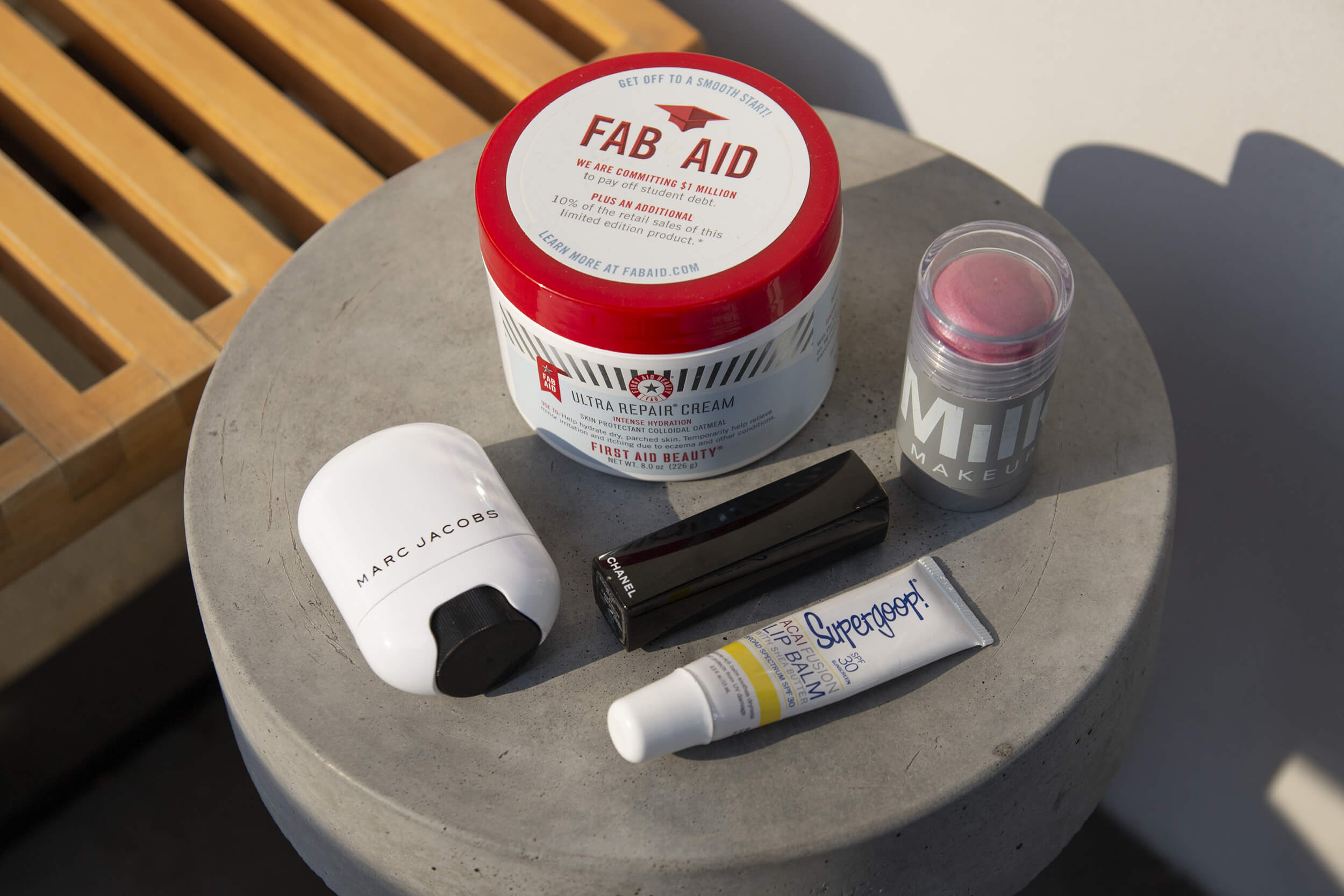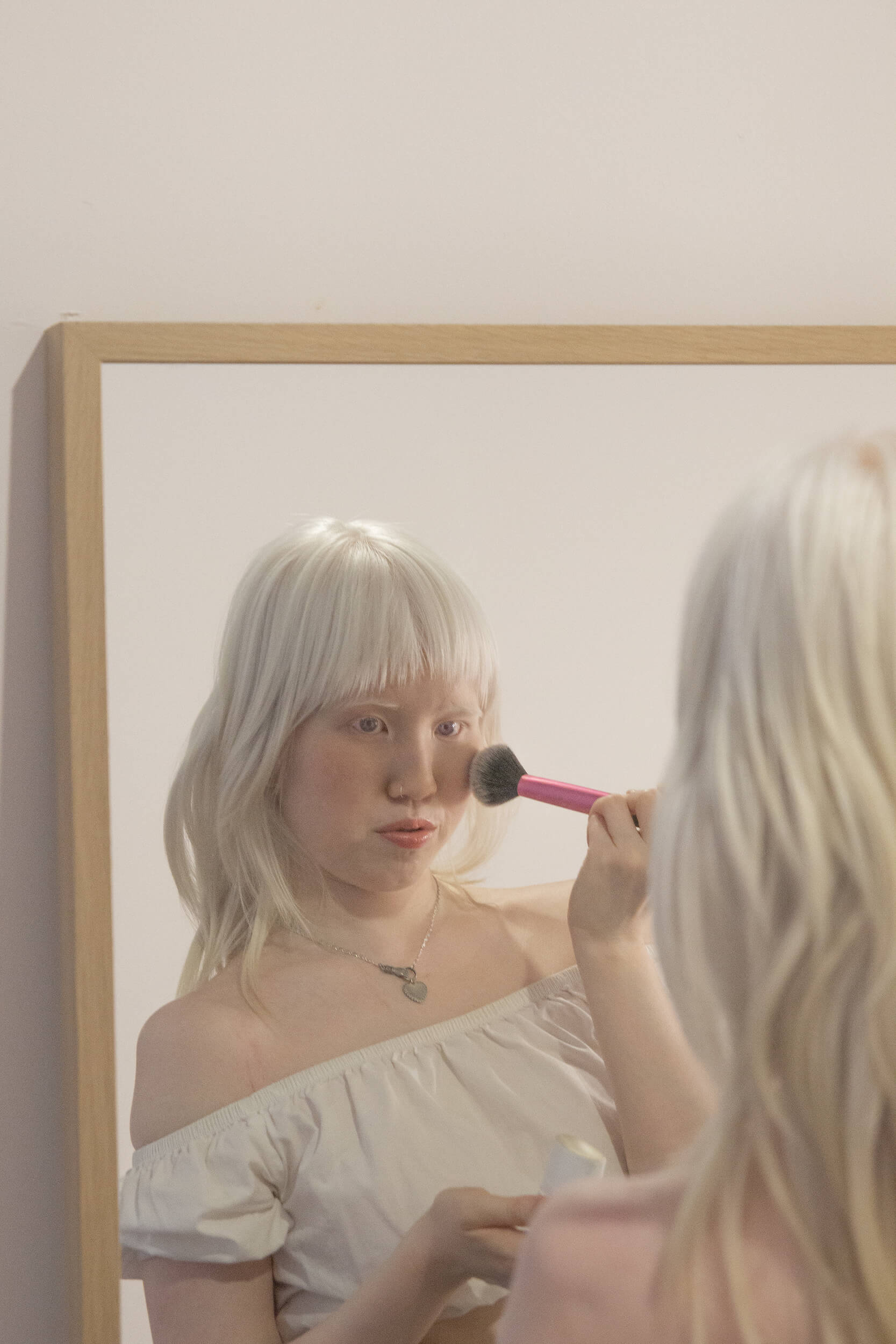 "…a bit of highlight, eyeshadow, colored mascara, and cheek/lip color."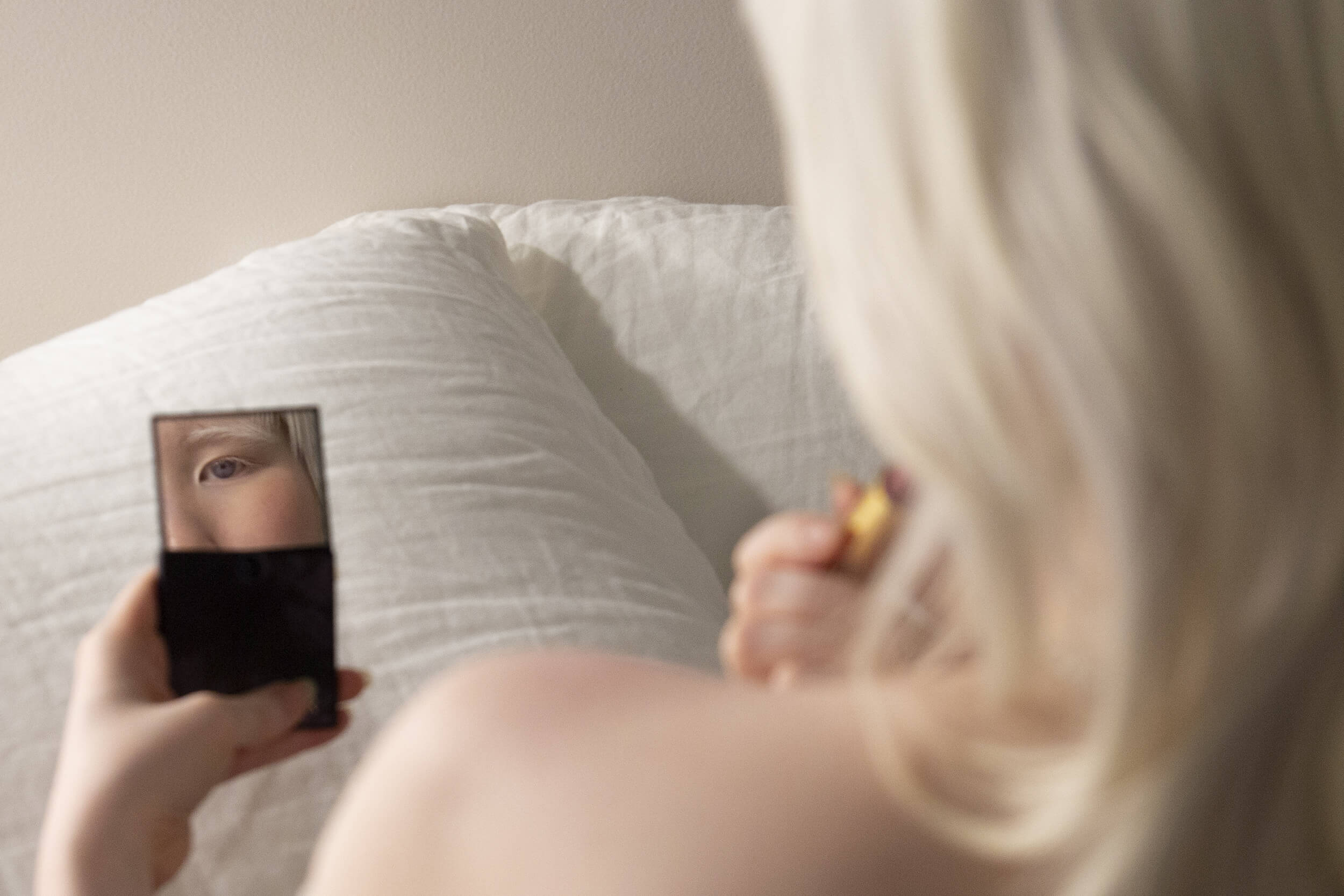 The last product to which you said "no"?
Foundation! Really loving allowing my skin to breathe as much as possible.
The last product to which you said "yes"?
Probably the First Aid Beauty Ultra Repair Cream. I'm always rotating different moisturizers in and out of my routine.
Your SPF of choice for staying in?
I'm currently using the Clinique Broad Spectrum SPF 50 Sunscreen Face Cream and Broad Spectrum SPF 30 Mineral Sunscreen Lotion for Body. I also like Supergoop and the Farmacy Green Defense Daily Mineral Sunscreen.
SPF is so important, especially given my albinism.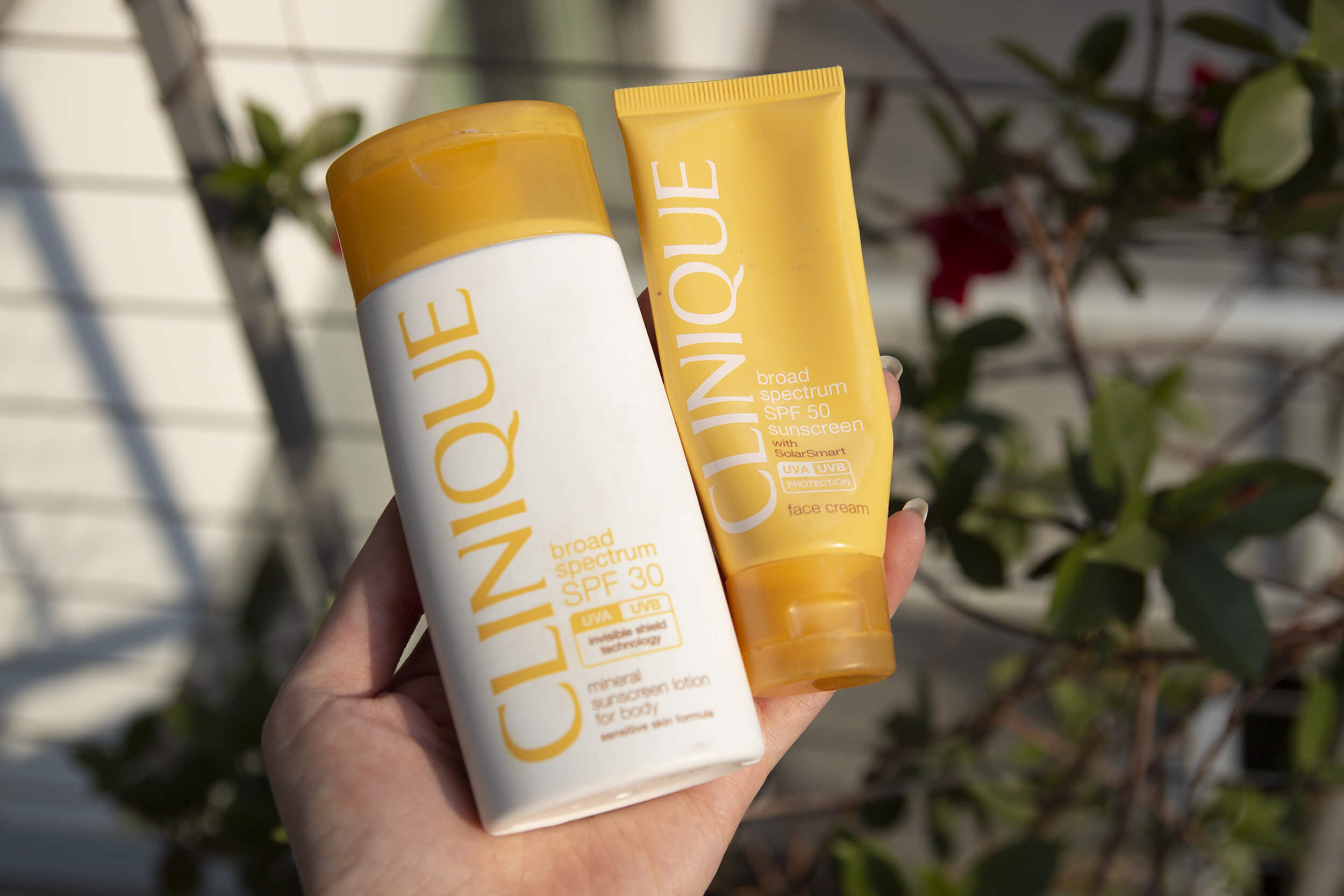 Are you a fan of night masks? If yes, what are your favorite ones?
I haven't used any in quite some time!
These days, there is a lot of time to think: If you could invent a skincare product that isn't' on the market yet, what would it be?
Setting spray with SPF in it would be cool. Does that exist? It's hard to reapply sunscreen on set over makeup without ruining it.
What do you do for your skin that is not strictly linked with skincare products?
I run a humidifier next to my bed every night. I often feel as though my skin can never retain moisture, so this makes a huge difference.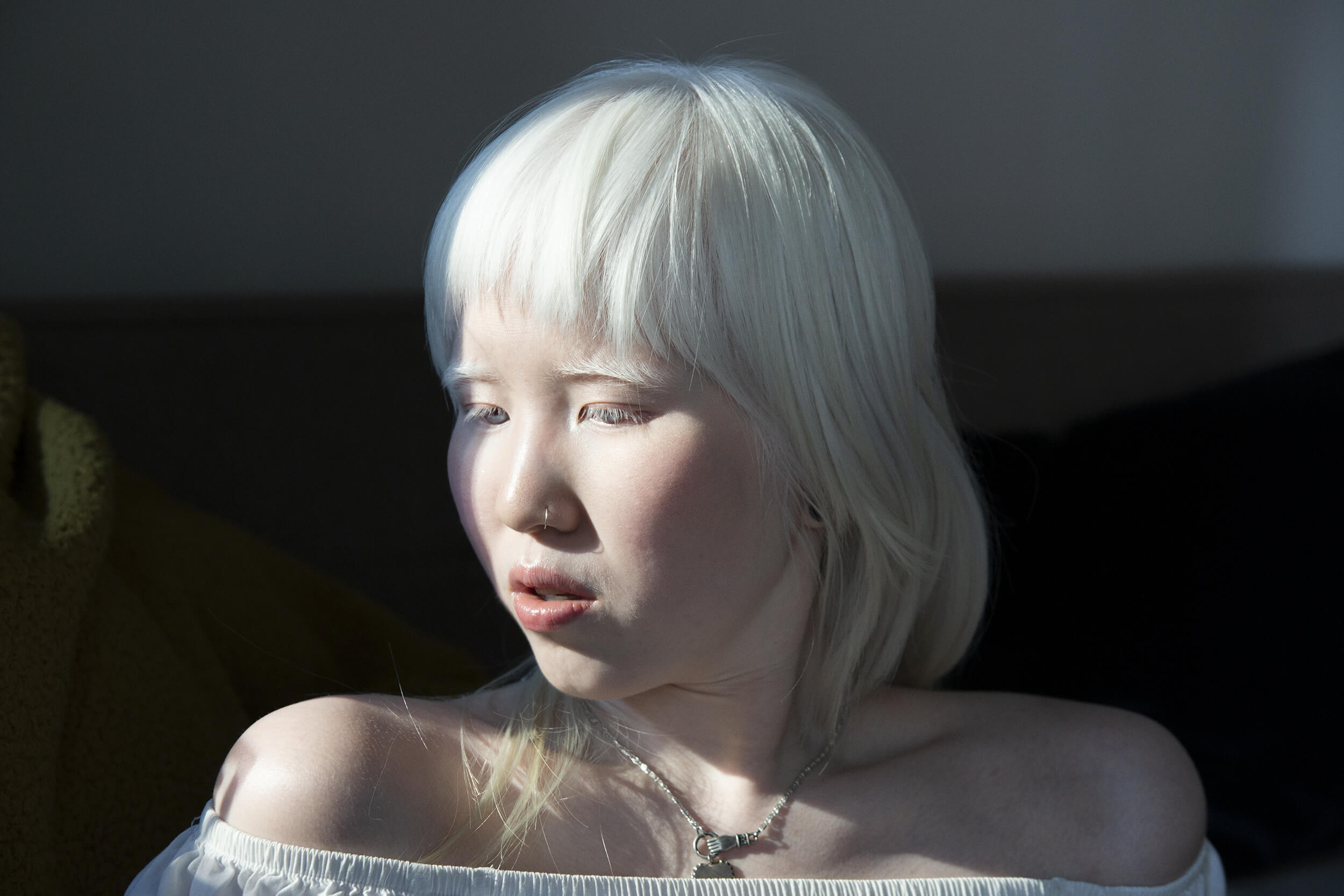 What's something new we can expect from you after quarantine is over?
My partner and I are going to tour our music project, Dock Hellis, non-stop until we drop. We were bummed to have our west coast tour canceled this past spring due to COVID-19.
Is there a book you are currently reading?
I've just started reading "In the Dream House", which is a beautifully written memoir by Carmen Maria Machado detailing the complexities of an abusive queer relationship. At the same time, I've been revisiting "Zen Mind, Beginner's Mind: Informal Talks on Zen Meditation and Practice" by Shunryu Suzuki, which I highly recommend to anyone who's interested in getting into mindfulness, meditation or Zen practice.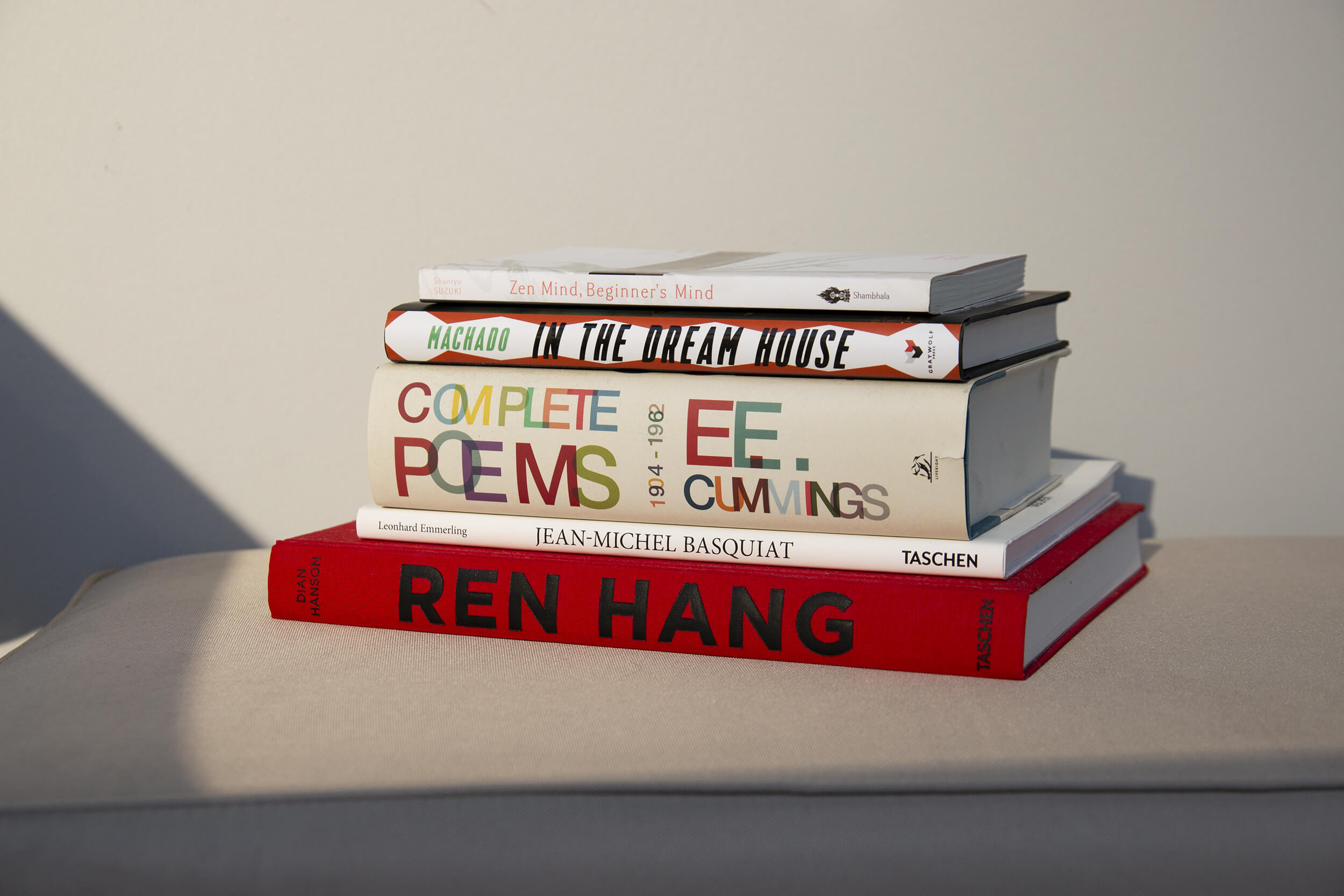 What is the last thing that made you smile?
Actively witnessing and partaking in acts of unity and love amidst constant and ongoing political and systemic divisiveness.