If you have ever tried the experience of the Face Glow Bar at Sephora you know why we wanted to know more about Seasonly and its products, especially from the words of Jimena Saavedra, Seasonly Country Manager for Southern Europe, with whom we had a chat about the brand's philosophy and how much it is important to have a simple and effective skincare routine. And especially how important it is to embrace skin imperfections.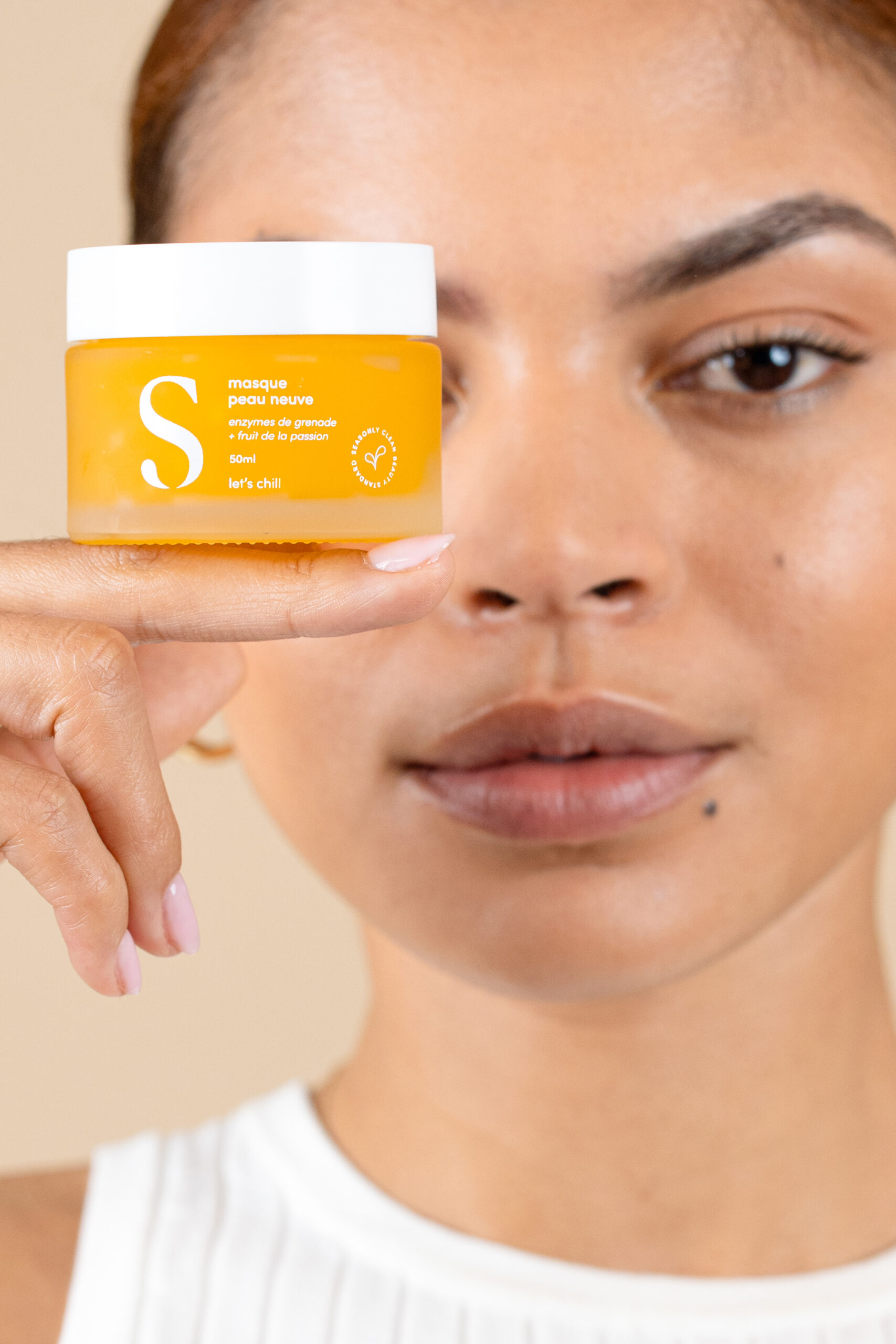 Science, nature and pleasure. How important is it for the brand to communicate this balance? And for you, to which extent is your skincare routine a matter of balance?
I always thought that beauty is about taking care of our skin and that it should be easy and essential to protect it from the toxins we receive during the day. The balance of our life must be to give ourselves time, and skincare routines are a method to rest and relieve; where you can enjoy your 5 senses. That's Seasonly, it brings out our natural glow from the inside-out and we believe that a clean product is efficient and natural.
What is your favorite skincare routine with Seasonly? Do you have any tricks for us?
I'm a #1 fan of the routine that I can remember and carry with me everywhere and the best way to boost the effect of the products, is double cleansing. Every night I remove my makeup with the Oil Makeup Remover and after that I wash my face with the Gelée Nettoyante Visage, it takes away all the pollution and the residues that the cosmetics products leave.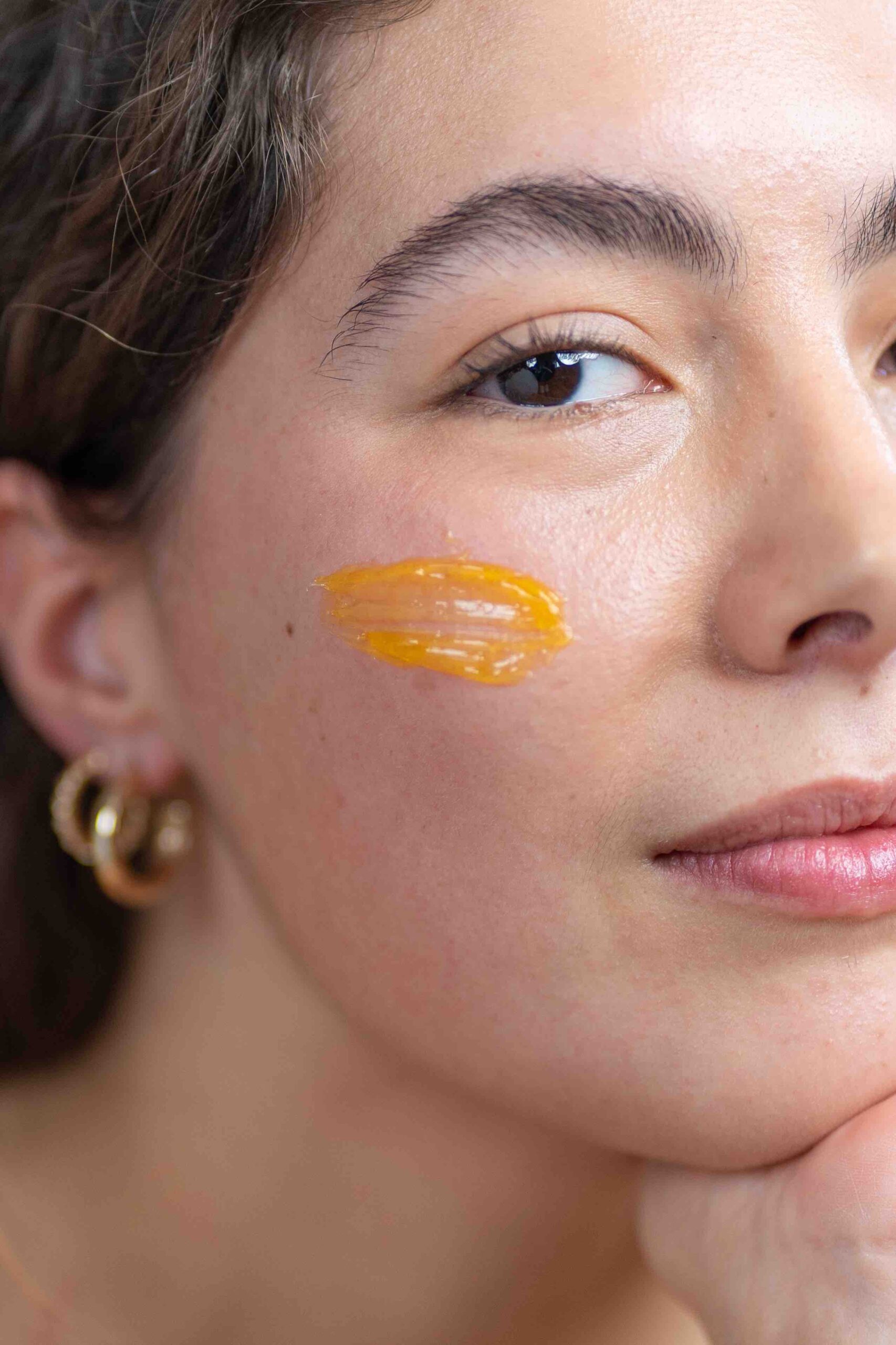 My perfect mix is Sérum Anti-Grisaille + Le Crème Riche + SPF, that gives me glow and hydration.
My tricks are:
1) I always clean my skin with the Gelée Nettoyante Visage before applying the products.
2) I apply the Masque Peau Neuve once a week, it allows a deep cleanse to the skin and at the same time gives a hydration boost. Top Tip: hands never lie, put some product on the top of your hands which will help to reduce signs of aging.
3) Every night, I apply the Huile de Nuit to my face (3 drops that I warm in my hands) and then I use the Gua Sha to drain, outline and detoxify my face.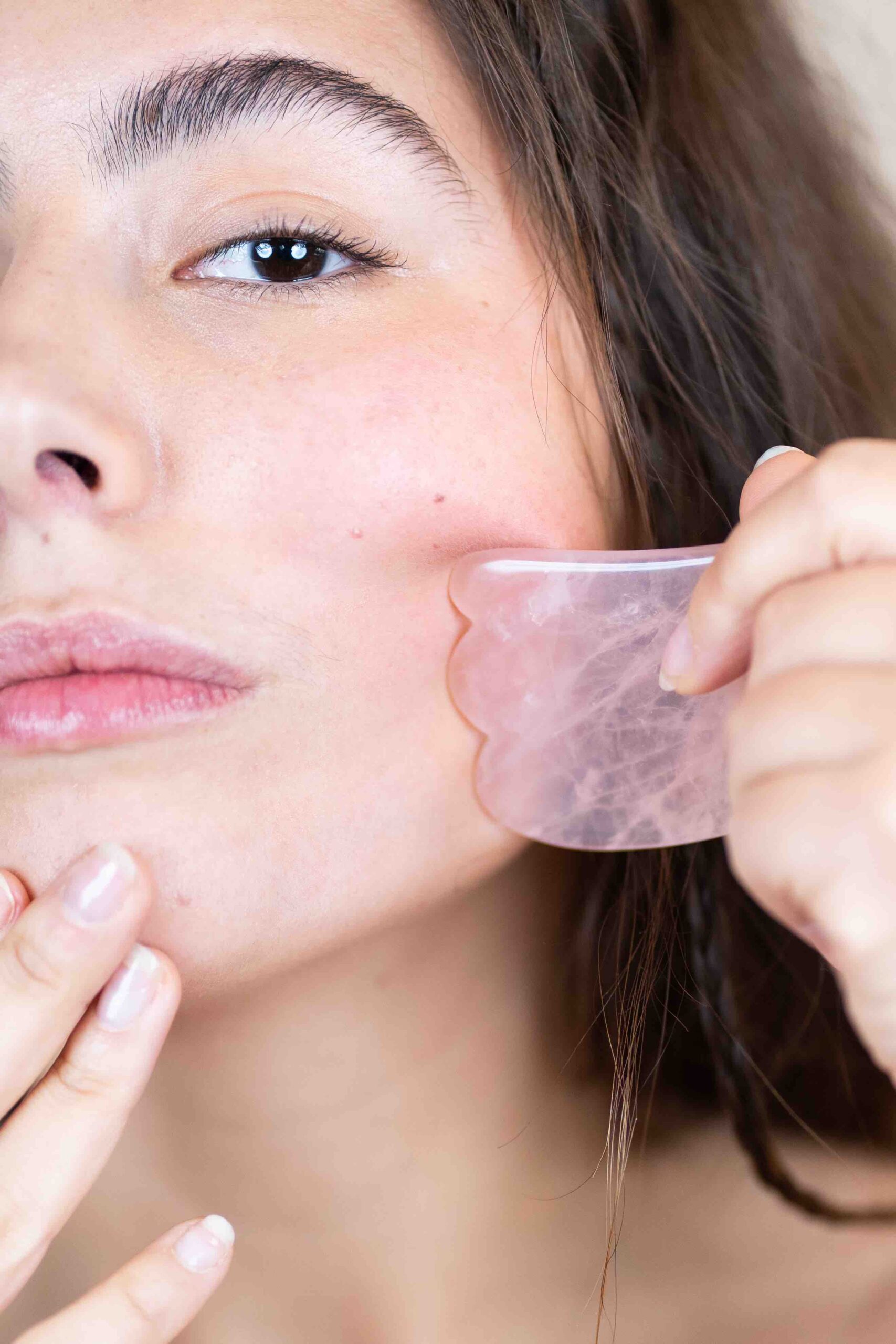 Regarding the face massage, I personally tried the lifting one at the Face Glow Bar. I think it's such a brilliant service in general and it really changed my face after I did it: my skin was so lifted and glowy! How did the brand come up with the idea of the Bar and how would you like to see it grow in the future?
Seasonly was born in France in 2018, with the idea of offering people personalized products, based on the needs of their skin. After developing multiple formulas, we discovered that there was a list of products that helped solve the most common skin problems; and that is how the final products of the brand were defined. However, for Fany Péchiodat (Founder) it was very important to offer a complete experience without being invasive on the skin. After much research, it was possible to establish a French massage protocol that helps stimulate the different layers of the skin, improve elasticity and give it glow.
We want to be the #1 clean beauty brand and the reference in establishing facial massage habits to drain, detoxify and lift the skin; In addition, we want to continue developing the business in Europe and be the trainer of your skin.
What's the power of Seasonly for you? How has the brand reinvented the skincare routine?
We want to be your skin's trainer, the one that helps you train your skin by using clean and vegan products; and we'd like to teach you how to stimulate it through facial massages. It is not enough to just apply products, we must know how to boost those components and how to activate lymphatic circulation and awaken fibroblasts, which are the skin cells that produce collagen and elasticity, to get long term results.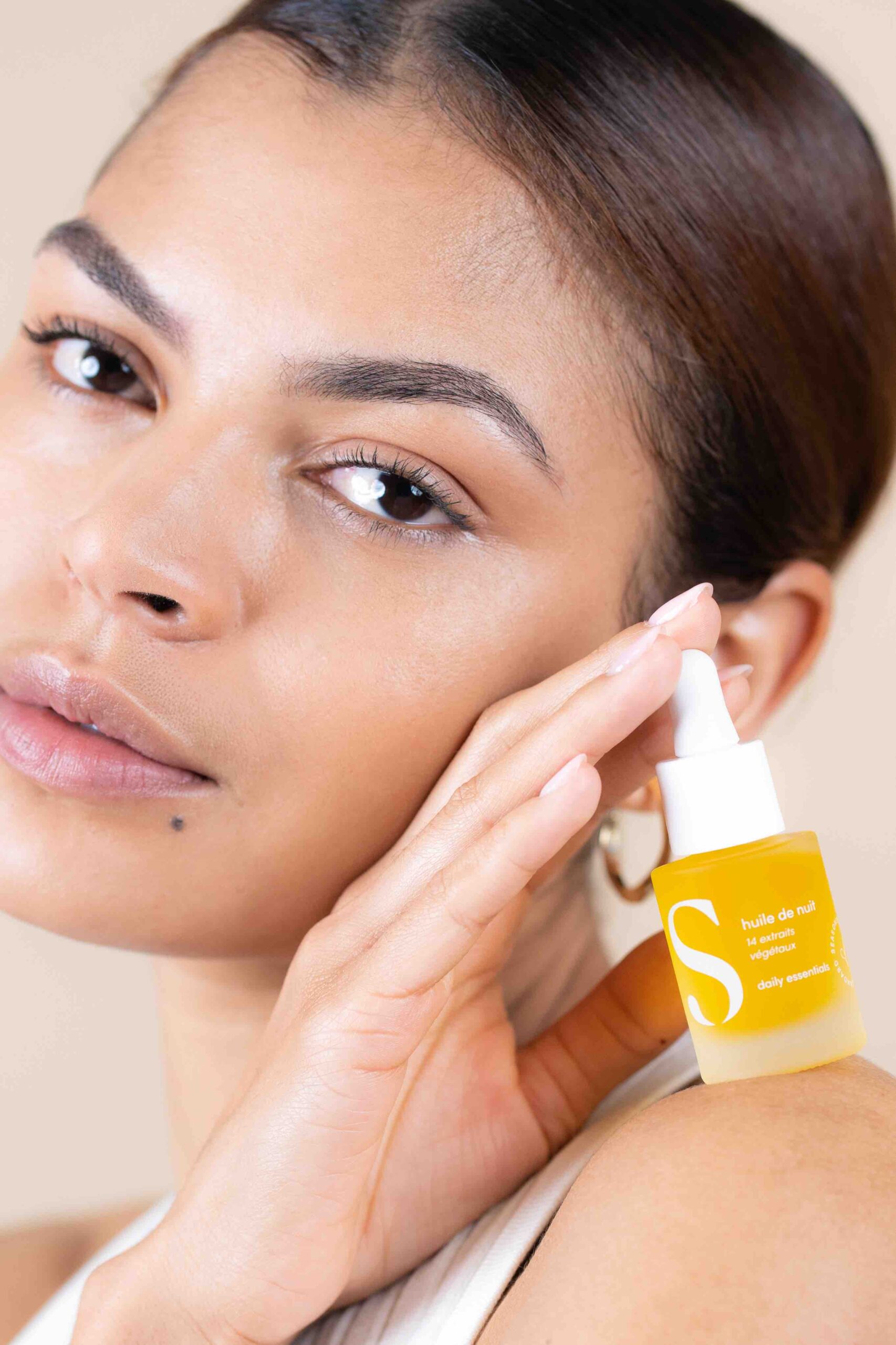 The models and campaigns are also different from the others. The brand doesn't want to seek perfection but rather to display the real beauty of everyone, which is so different from person to person. How important is it for you that Seasonly takes care of this important aspect, as well?
It's not an aesthetic issue, it's a wellness issue.
When we accept our skin with its spots or marks, it's when we can give it the best care. We all have different skin types and care needs, so we try to give each customer what they really need and that's what we want to show them through our campaigns so they can embrace their own beauty.
What does it mean for you to feel comfortable in your own skin?
Glow, Hydration and natural beauty, take my imperfection as perfection.
What are the best tools to have at home to depuff and have a glowing skin in the morning?
The Mushroom –as it is quartz– helps detoxify, smooths and reduces inflammation of the skin, leaving a glow effect, for best effects, use it with an oily product. If you are looking for an easy way to massage your skin and make it glow, the Boulado is also a great option, it is made of wood, in through pinch movements it drains and reduce the puffiness of the skin.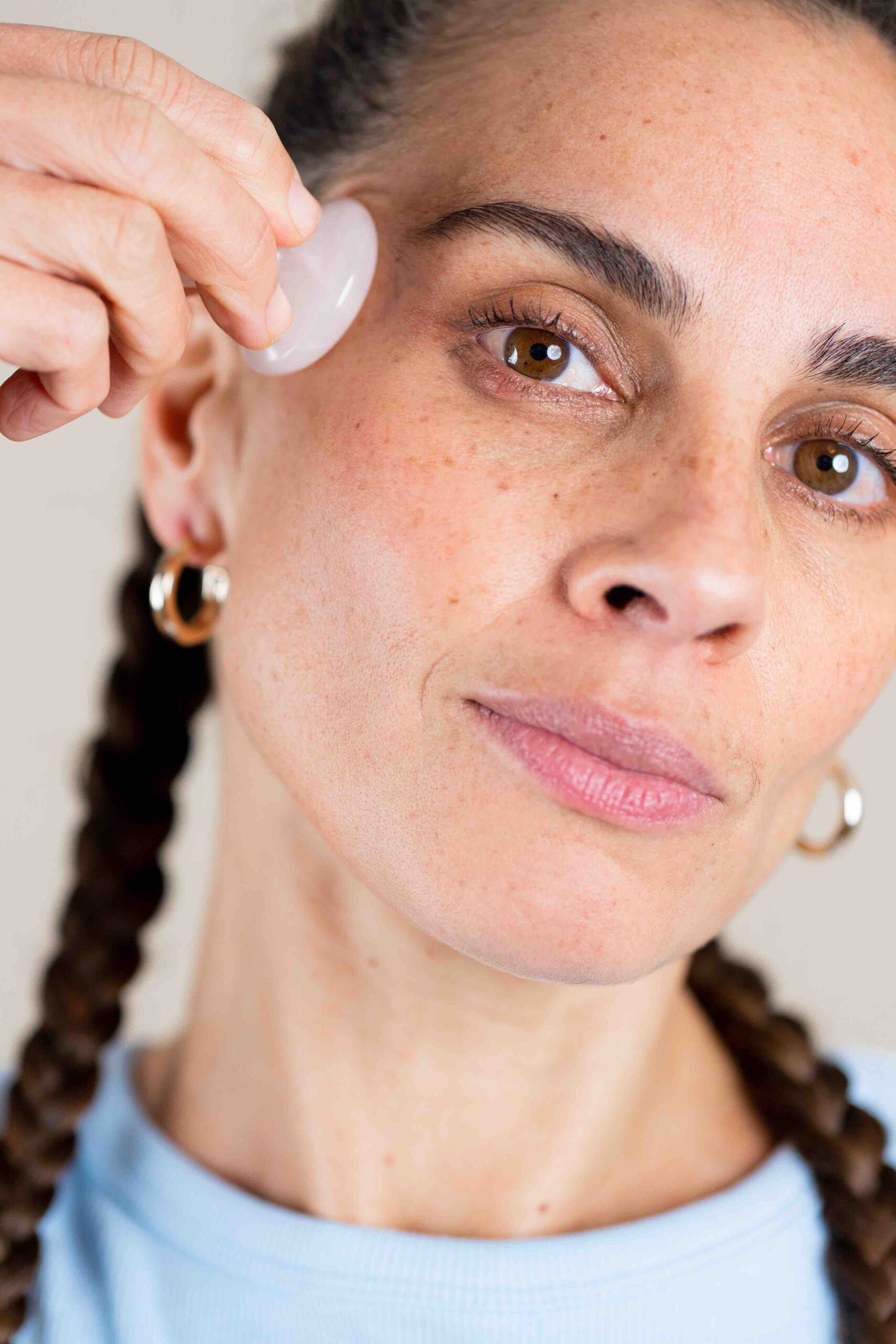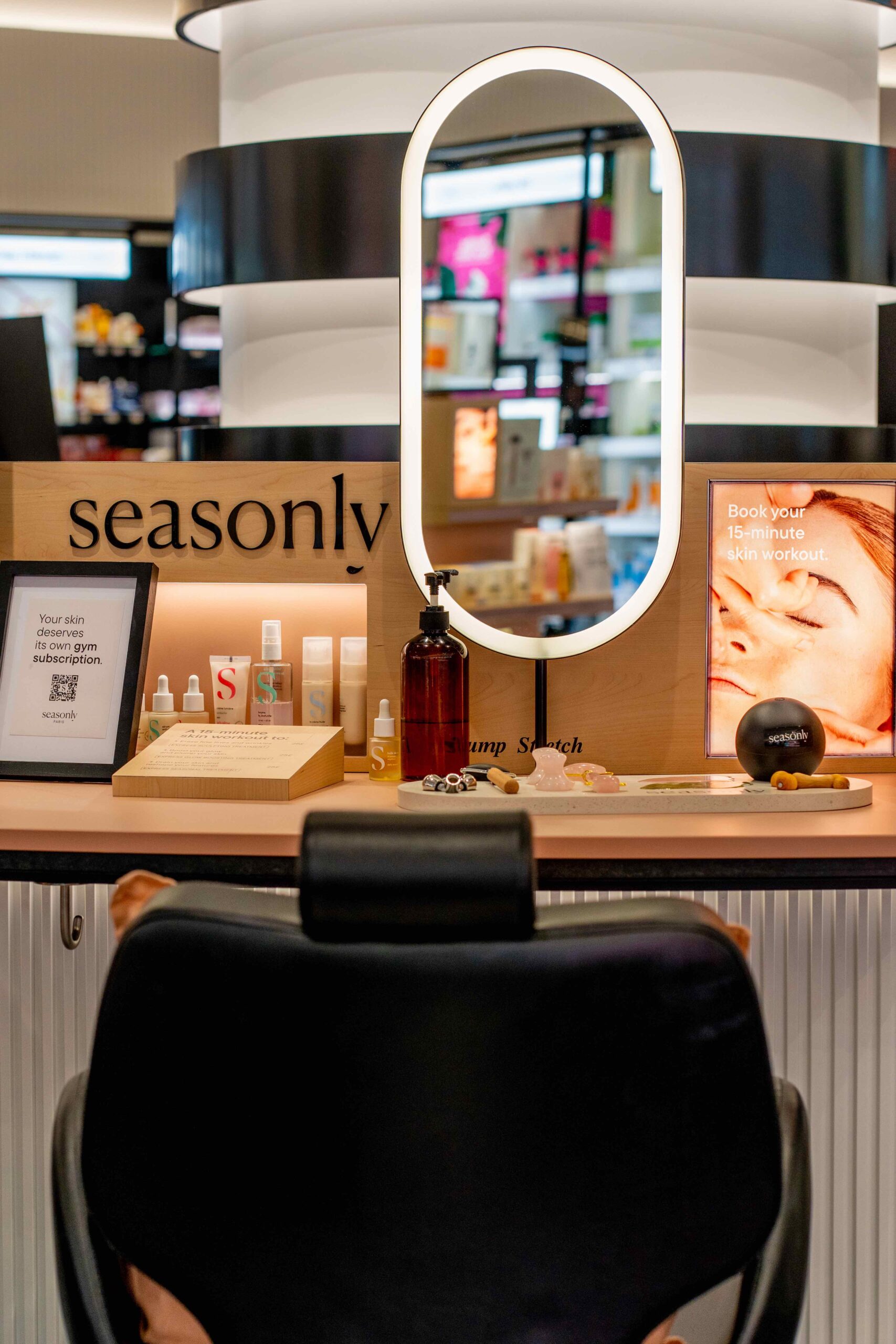 I personally love the Night Repair Oil which makes my skin smoother and glowy. What's the product that everyone should have in their skincare routine?
Yes, everyone has to have it! It is a 100% natural concentrated botanical oil, composed of 14 super ingredients that activate the vital functions of our resting skin and reveals luminosity. It is highly restorative and combats dryness, pigmentation spots, lack of radiance and the appearance of fine lines. After cleansing your skin, apply 3 drops of Huile de Nuit and massage your face with your favorite tool, you don't need to apply any more products after that.
What are your top 3 must-haves?
1) Masque Peau Neuve
2) Huile de Nuit
3) Huile Demaquillante
What's your favorite texture from the Seasonly products?
The Peau Neuve Masque is an adventure throughout the process, when you take the product to apply it you feel like you are touching a marmalade, then when you apply the product to your face and hands, it turns into oil and when you clean the skin it becomes an effect milky.