In the historical moment, we find ourselves in, we cannot avoid thinking about how much the world is changing and how much more and more we find ourselves having to fight for what we believe in.
We want to continue talking about what we always talk about; we want to continue to recommend to our beauty community (and not only) products and people to follow, which can be of inspiration. If representing diversity has always been natural for us, now we want to emphasize it. We have always been of the idea that to normalize diversity, we should stop talking about it, it must not be or become a trend. Still, at this moment, we want to do our part, even more, to be a voice that, unfortunately, still today, it must be heard in all possible ways.
And what does The Italian Rêve believe in? The Italian Rêve believes that all people should be represented and that in the past, representation didn't reflect reality. We want to talk more and more about people who are not measured by a meter, by their color or by their number of followers. We want to create a place where there are no compromises or constant comparisons; and we want to talk to people who have a voice – who are wonderfully different from each other, from us, from you – with the ability to self-expression and a desire to change the world with their ideas.
We like to think we can give voice to all those who believe in real beauty, a beauty that is continuously evolving.
So, we couldn't but launch this new Beauty project with an agency that embodies diversity, an agency like JAG Models. And they are the only ones in the world to do so, truthfully, in their New York offices. Their philosophy is called the "No Assholes Policy" and their mission is rooted in the principles of kindness, compassion, hard work and accepting every individual in the world for who s/he is: "As long as they are healthy we will never ask them to gain or lose weight. We celebrate them for what they bring to the table."
So, let's try together to expand and reconsider the idea of ​​beauty, an ever-evolving word.
And, as JAG Models say, "Be you."
After our first chat with

Lainey

, it's now time to discover how Jordan [model] is spending her quarantine in Rhode Island: between an avocado toast and changing pillowcase every night, Jordan has rediscovered the love for sheet masks and the calming power of journaling.
Here's what she's been doing during the lockdown beauty-wise and how she's practicing self-care.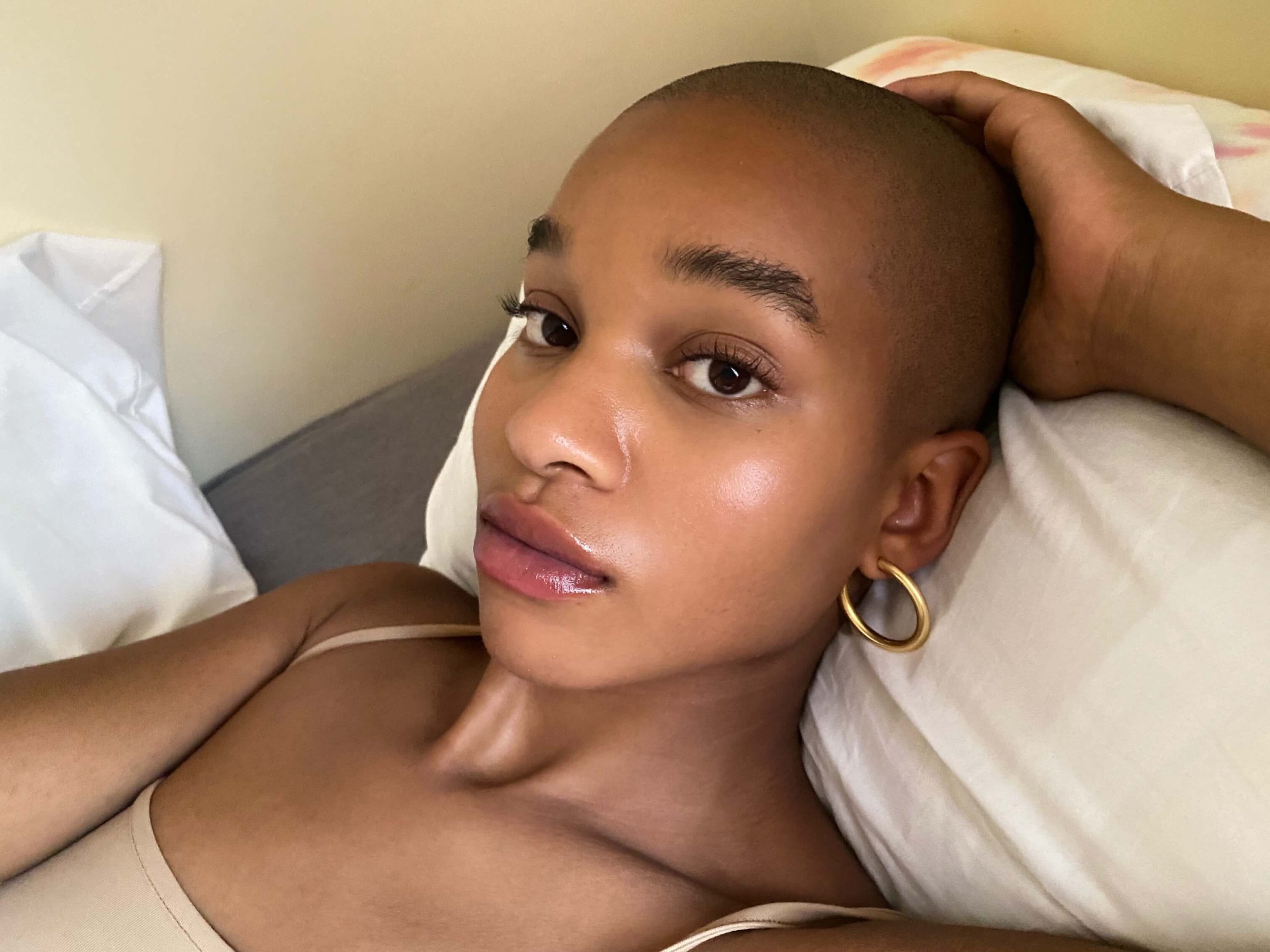 How has the quarantine been treating you?
Quarantine has been good overall for me! I was isolated in Brooklyn for two weeks before quarantining with my parents in Rhode Island. Like most people, some days are good and some are rough, but being with my family and dogs helps.
What's your first thought when you wake up in the morning these days and realize you cannot go by as usual?
​I usually pray first thing when I wake up. It makes me less anxious and brings me a lot of peace during this time of uncertainty.
What keeps you in bed?
​The layers and layers of blankets I'm under…and maybe Twitter.
What makes you wake up?
When I'm in New York, it's ALWAYS the pigeons right outside my window. They're a really rowdy bunch. In RI where I'm currently at, it's the sun shining through my curtains, and knowing I have to take my dogs out.
What's the first product that touches your skin in the morning?
​I love Kate Somerville's ExfoliKate Cleanser. It really purifies and softens my skin, without being too stripping of my natural oils.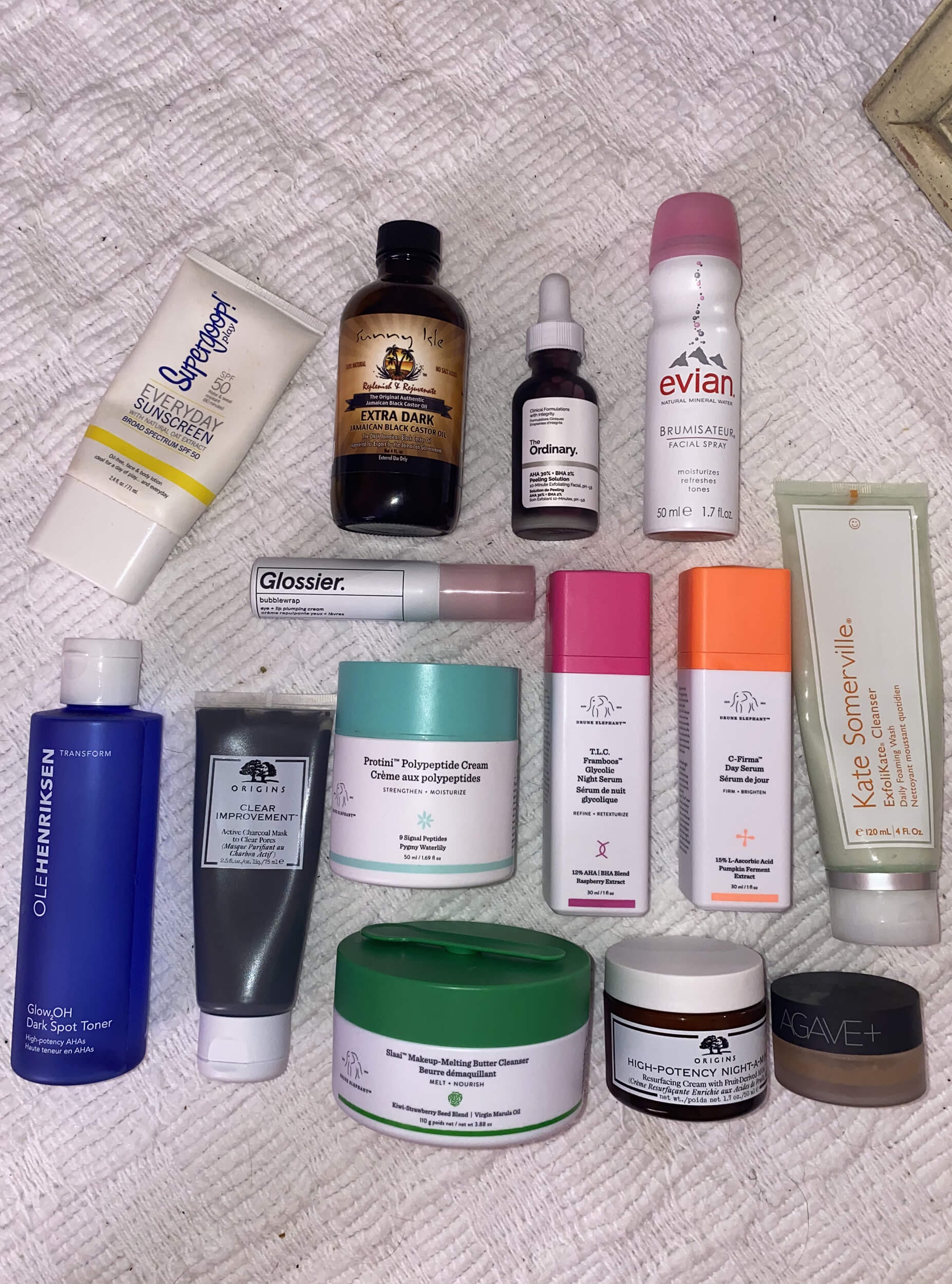 We definitely have more time to dedicate to ourselves: tell us step by step what are the products and techniques you are using for that extra pamper time?
I've been using more sheet masks with the extra time I have. My go-to is by Tatcha and is called Luminous Dewy Skin Mask. I use a cool jade roller to really press the product into my skin evenly and also depuff my face at the same time.
For my lips, I use Bite Beauty agave lip scrub.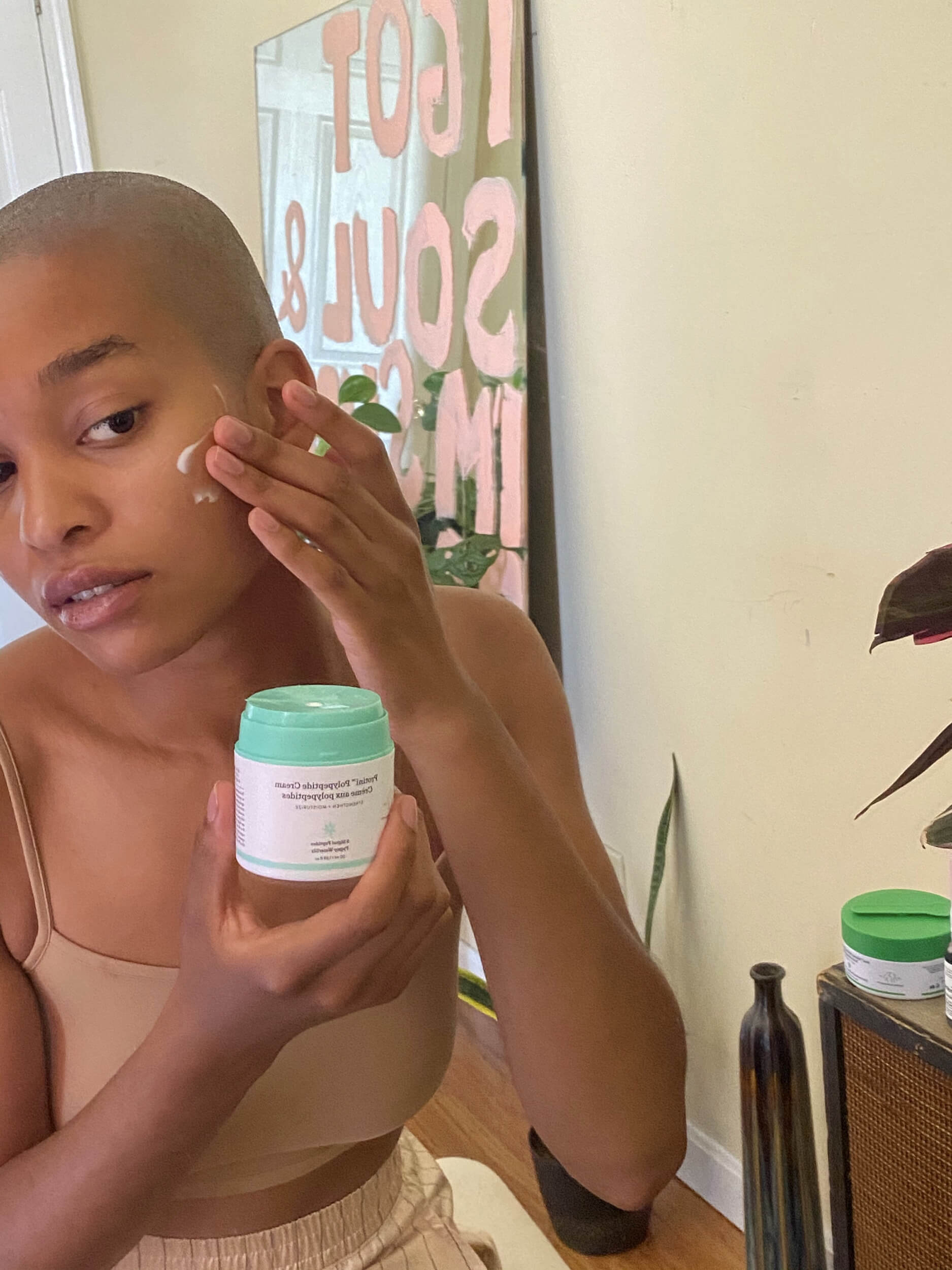 What's your favorite meal nowadays? Do you have a favorite food for your skin?
​I love avocado toast with my whole heart. I usually put a mashed avocado on a slice of homemade sourdough, place some blistered tomatoes on top and drizzle truffle oil over everything. I've learned that fatty foods are the best for my skin and body. Along with avocados, I love nuts and seeds. Don't be afraid of fats!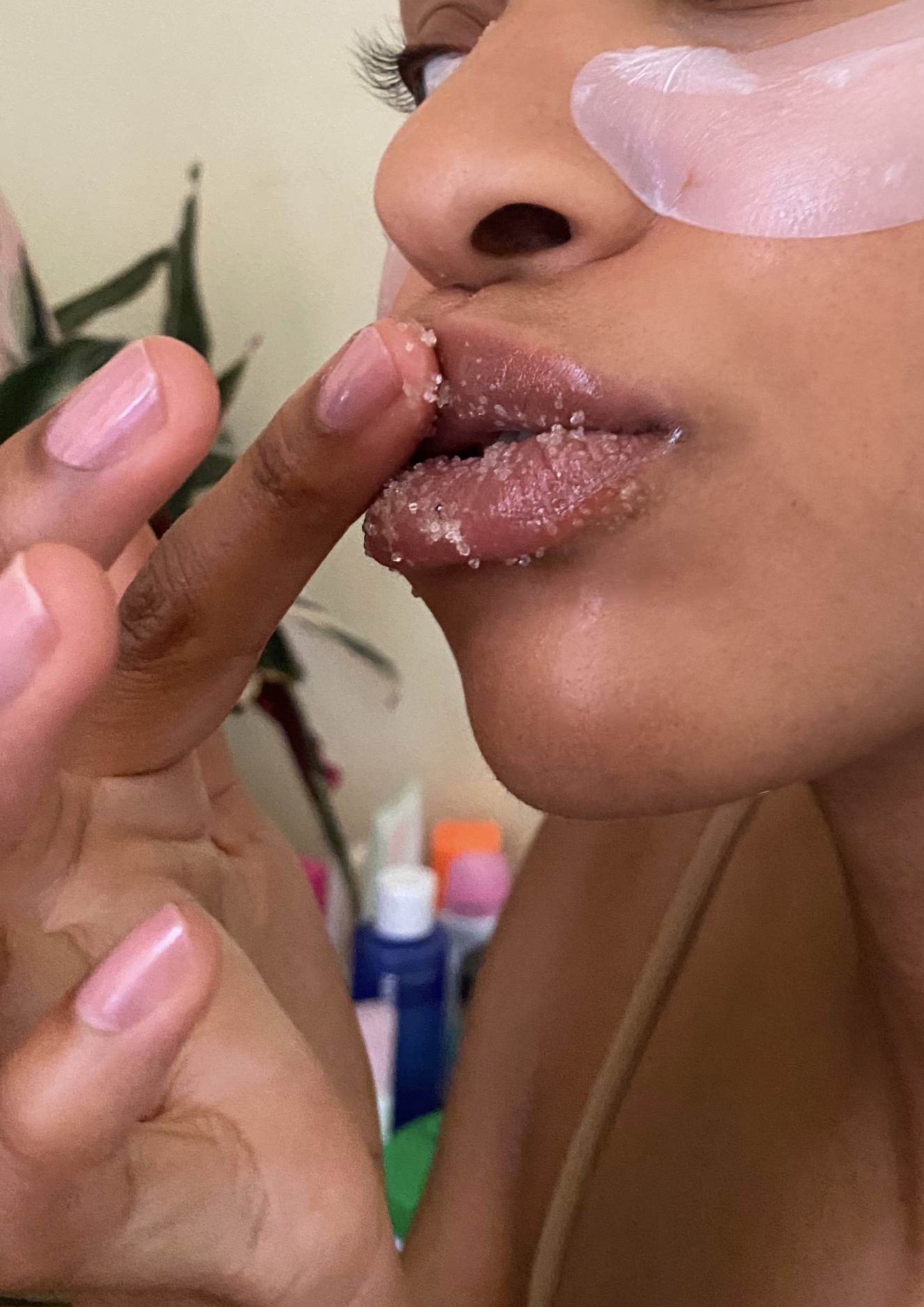 How do you practice beauty from the inside out?
Practicing beauty from the inside out really starts with loving yourself. I've learned to embrace my flaws and the things I once disliked about myself because that's what makes me who I am. I try to treat everyone I cross paths with in life with kindness and love and respect regardless of how they treat me. At the end of the day, the beauty in your heart is far more important than physical beauty.
How do you take care of your hair and scalp?
Even though I have a buzzcut, I use vitamin E oil to moisturize my scalp and give a little shine.
How are you practicing self-care? What are you doing to combat anxiety during this time?
​I'm a firm believer in journaling. Getting all my thoughts and feelings on paper really calms me down. I've also significantly cut back on my screen time and barely watch the news. I've replaced that time with praying, reading, and spending time with my family. Moving my body (lately by hiking) helps clear my mind and keeps me present.
The beauty stuff on your nightstand?
Evian Brumisateur facial spray to stay dewy at all times! I use Aquaphor ointment for my lips. And I literally can't sleep if my hands are dry, so I use Weleda's Skin Food.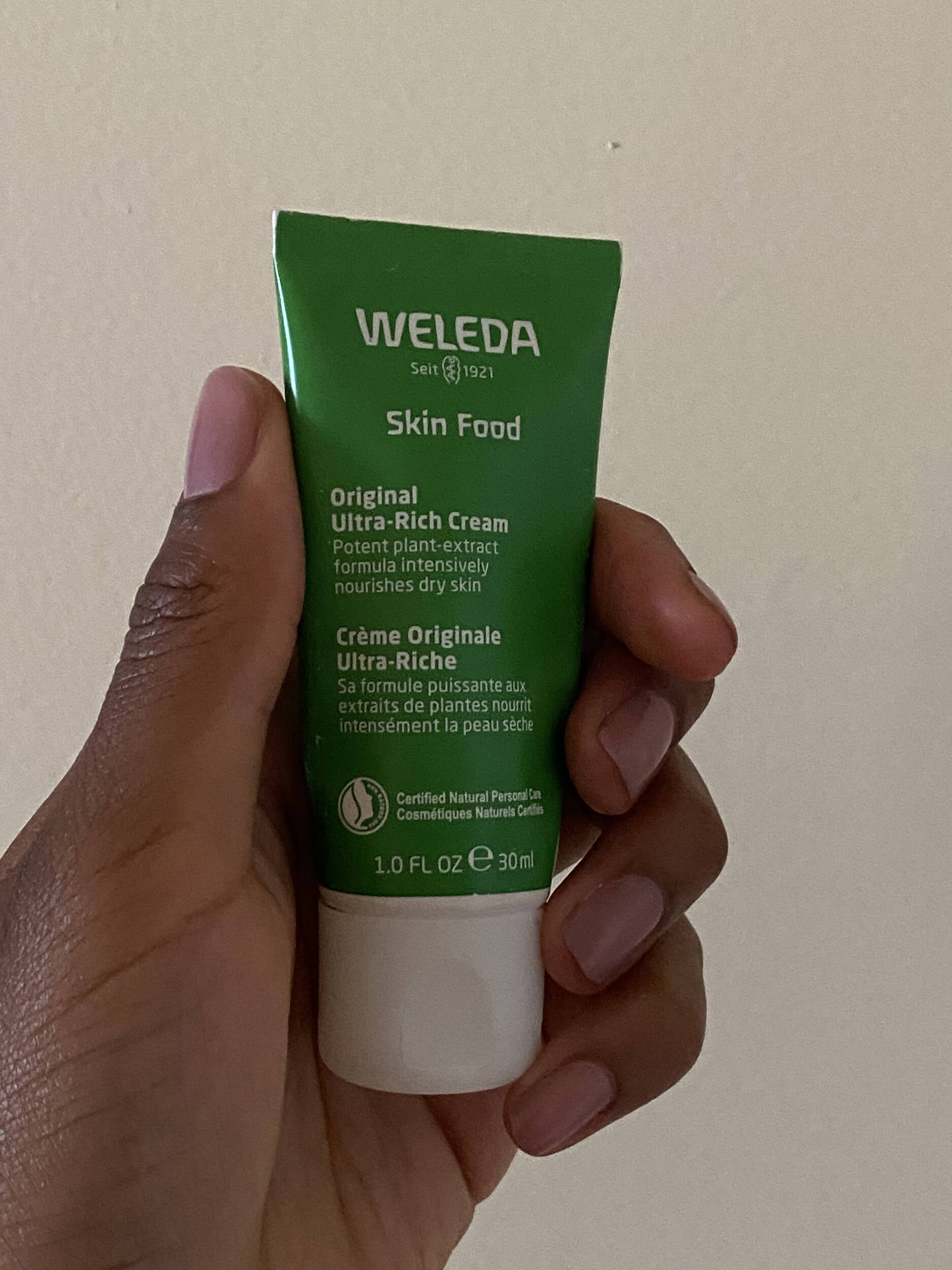 "At the end of the day, the beauty in your heart is far more important than physical beauty."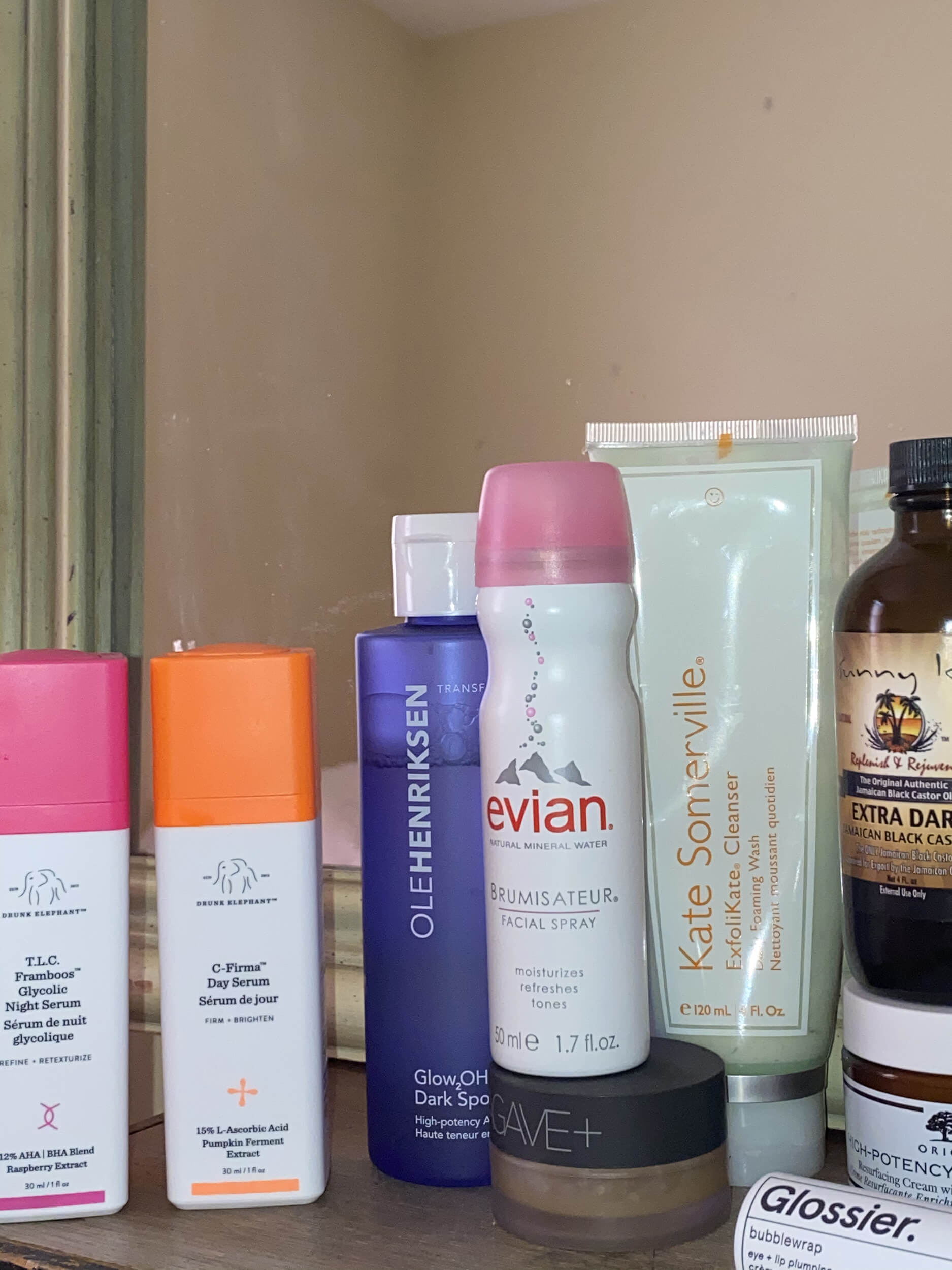 What's the skincare tool you are using the most these days and why?
​I love my jade roller. It's good at pressing the product into my skin and depuffing. Also since it's starting to get warmer, I like to leave it in the fridge and it cools me down on hot days. It's so soothing.
Are you playing around with makeup?
I'm usually bare-faced. But if I want to kick things up a notch I'll throw on some concealer, clear brow gel, mascara, and blush and call it a day.
Current top favorite makeup brands?
Glossier and Milk Makeup. Easy to use brands are perfect for me.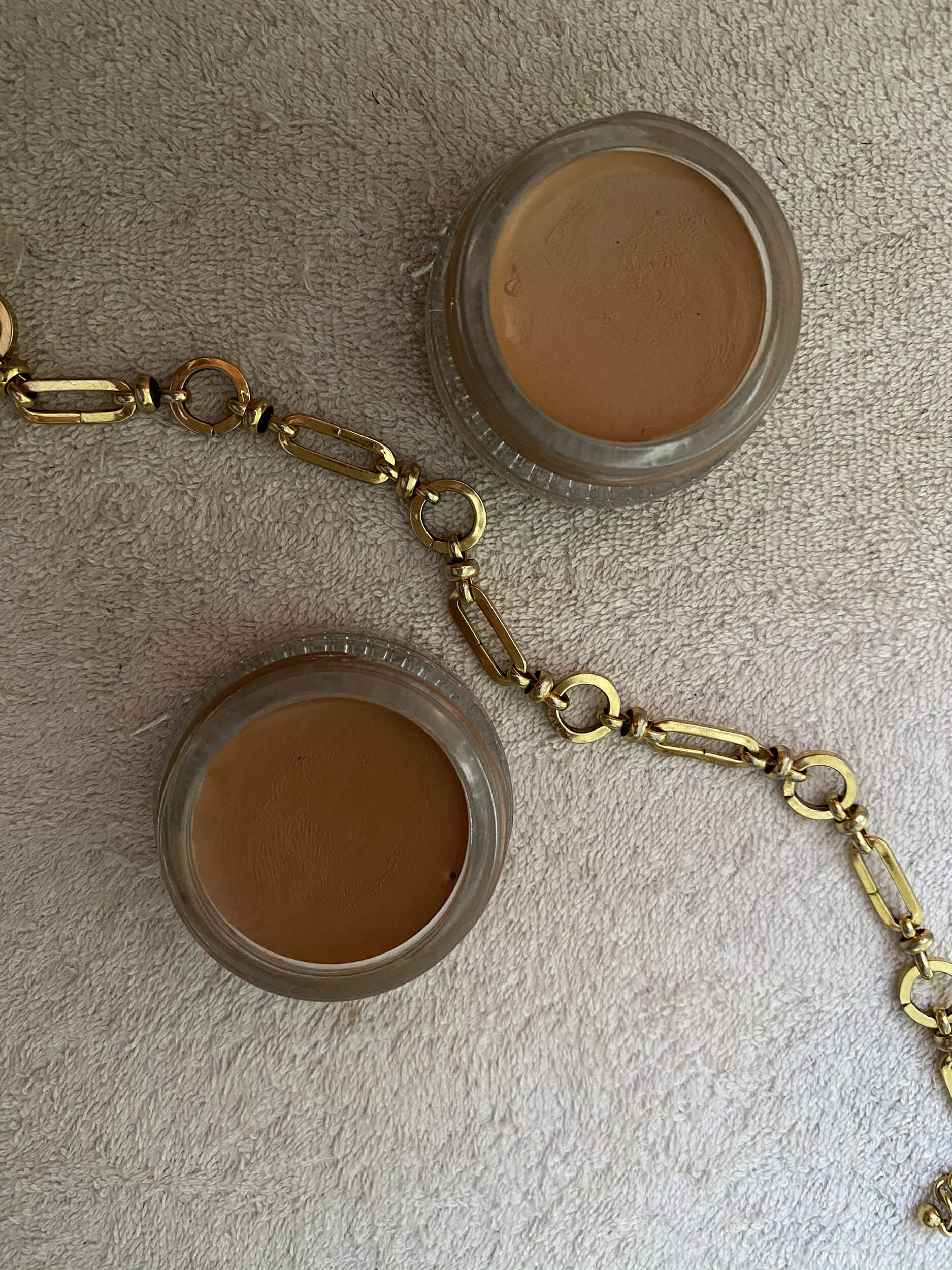 "If I want to kick things up a notch I'll throw on some concealer, clear brow gel, mascara, and blush and call it a day."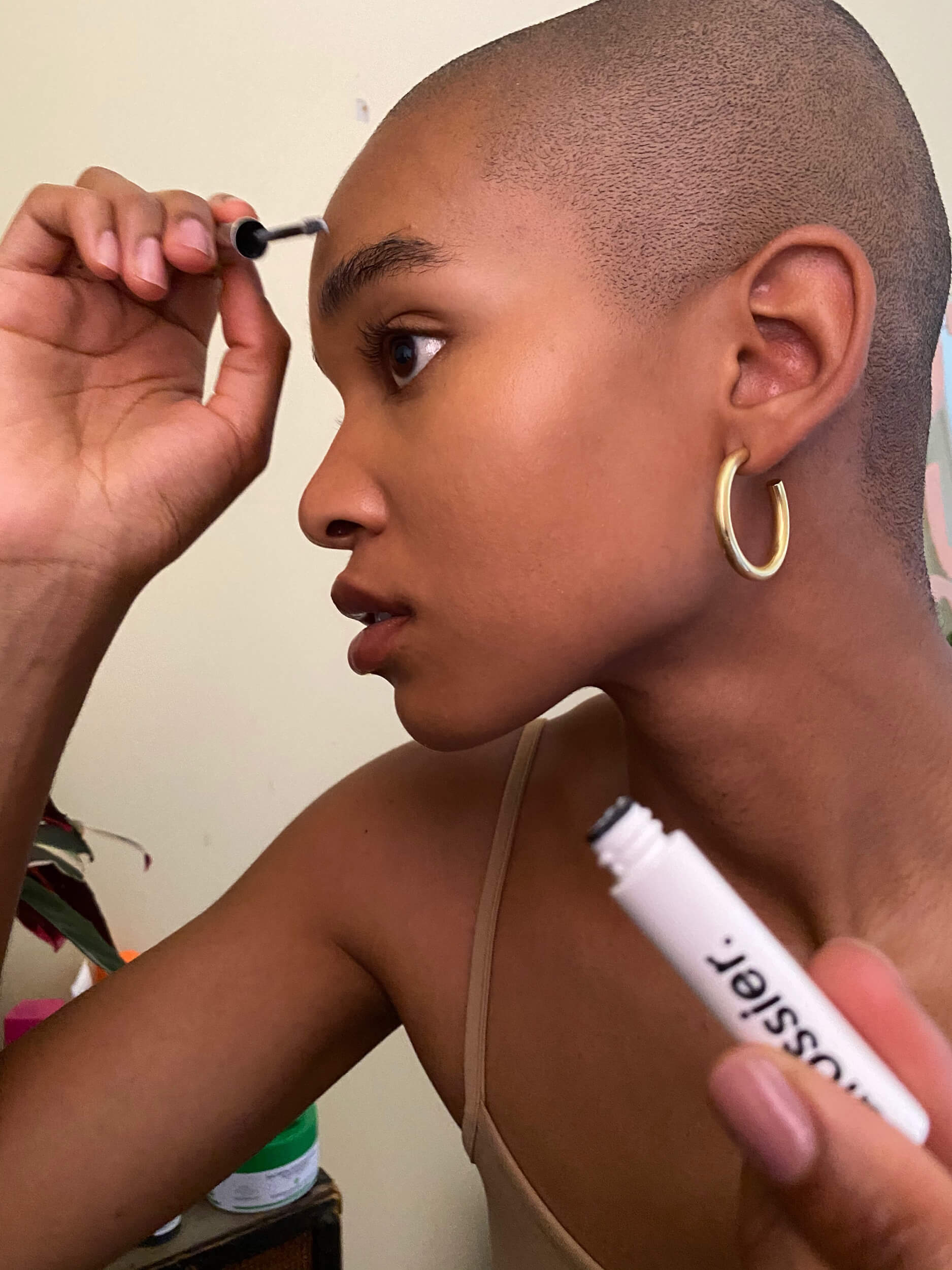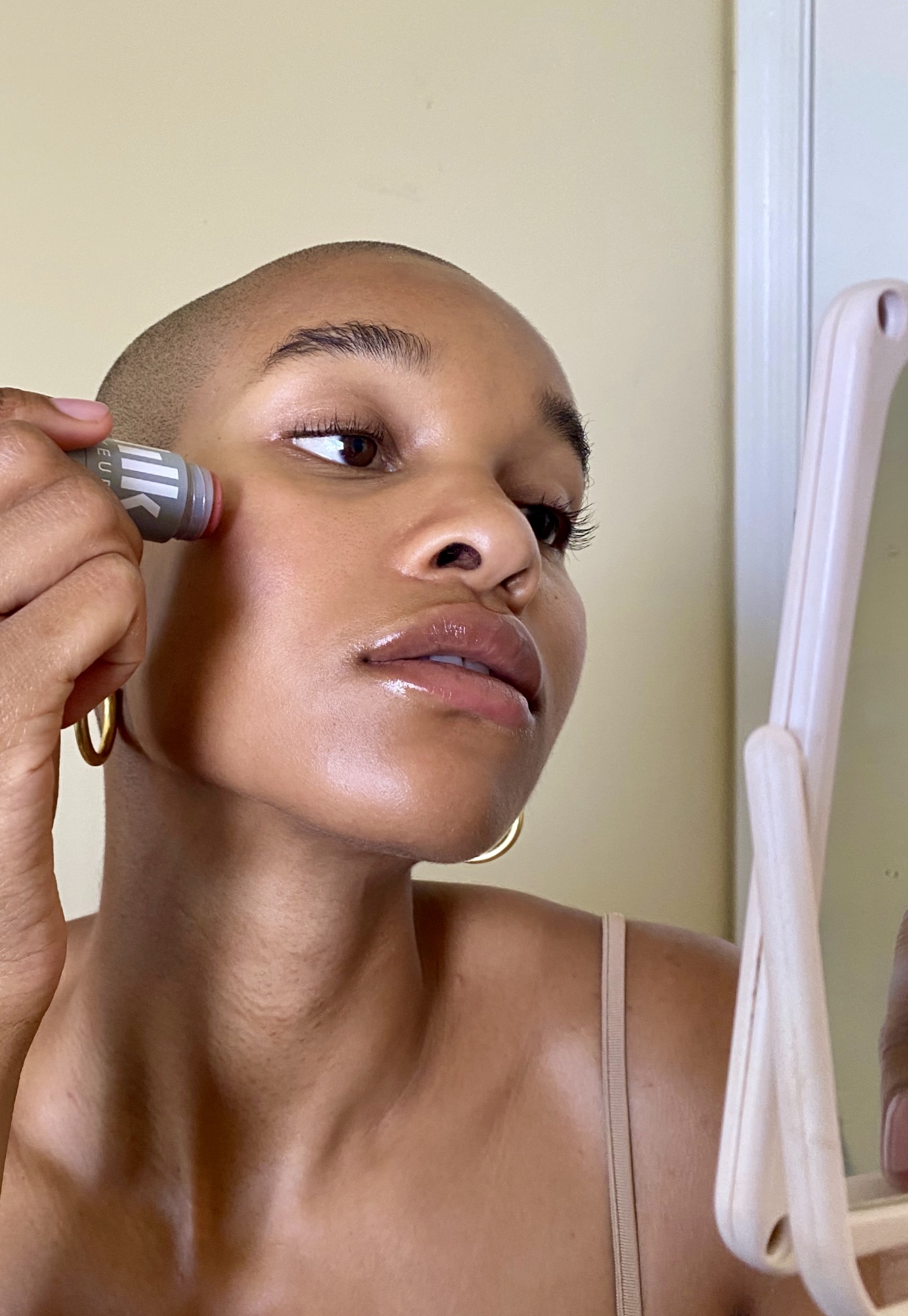 The last product to which you said "no"?
​Ole Henriksen's Banana Bright Eye Cream. It did nothing but give me little red pimples under my eyes!
The last product to which you said "yes"?
​I was able to get my hands on The Ordinary's AHA BHA Peeling Solution. It looks frightening but is so major! Gives you soft and radiant skin.
Your SPF of choice for staying in?
​Supergoop Unseen Sunscreen SPF 40.
Are you a fan of night masks? If yes, what are your favorite ones?
​I enjoy Origins' Clear Improvement Active Charcoal Mask. It's gentle, easy to apply and take off, and it has a clean ingredient list. Drunk Elephant's TLC Babyfacial Mask is also great for those nights when you want to treat yourself.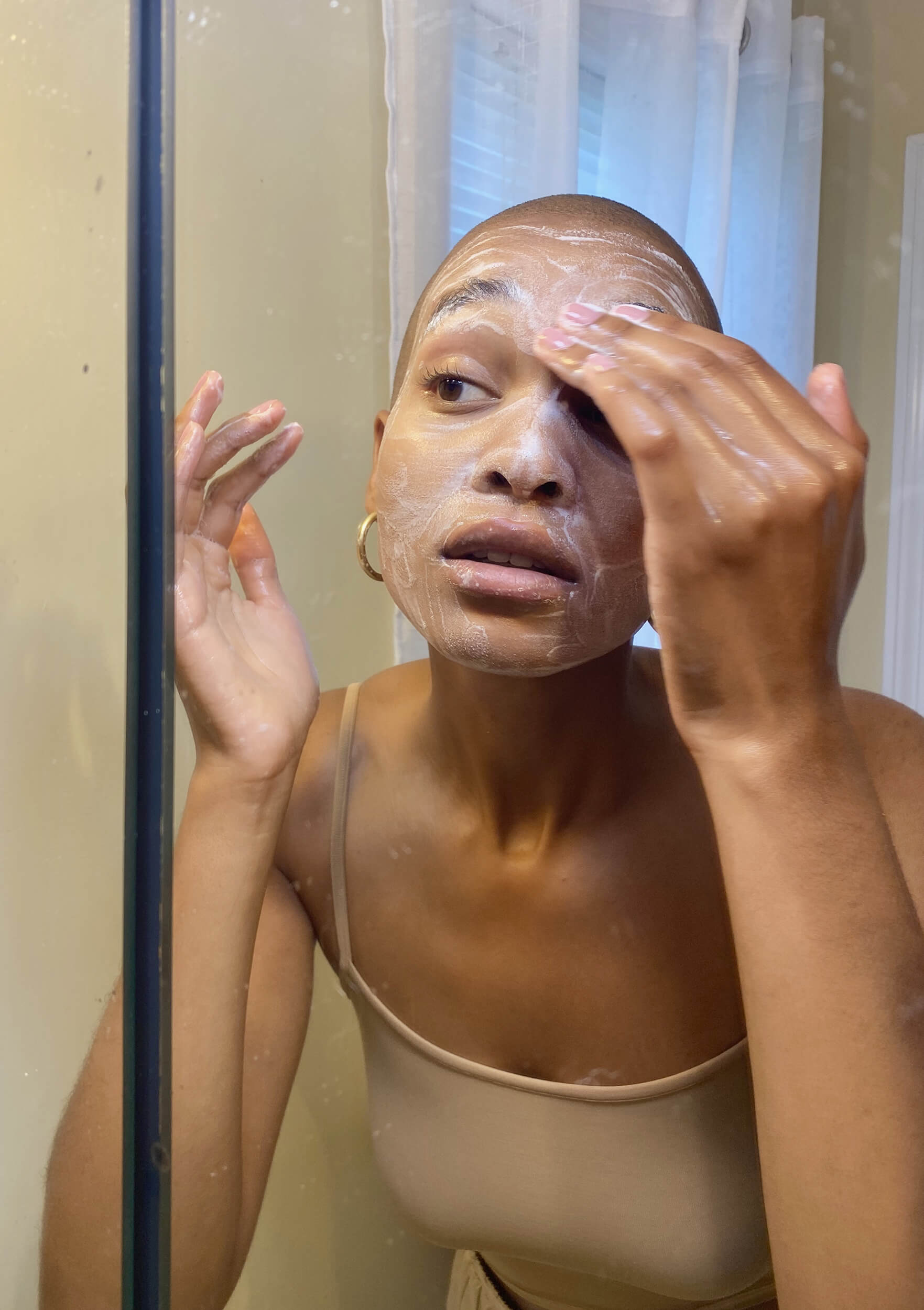 These days, there is a lot of time to think: If you could invent a skincare product that isn't' on the market yet, what would it be?
I'm not sure if this exists, but I would love a sunscreen that I could put on my face, but also scalp!
What do you do for your skin that is not strictly linked with skincare products?
I change my pillowcase every night. I know that oils and products can build up on the fabric, and being a side sleeper I have to be super aware of that. I have a massive collection of pillowcases!
Everyone stresses the importance of drinking water and reducing your sugar intake when it comes to having healthier skin but it's so true. I aim to drink a gallon of water a day and it really helps improve the texture of your skin.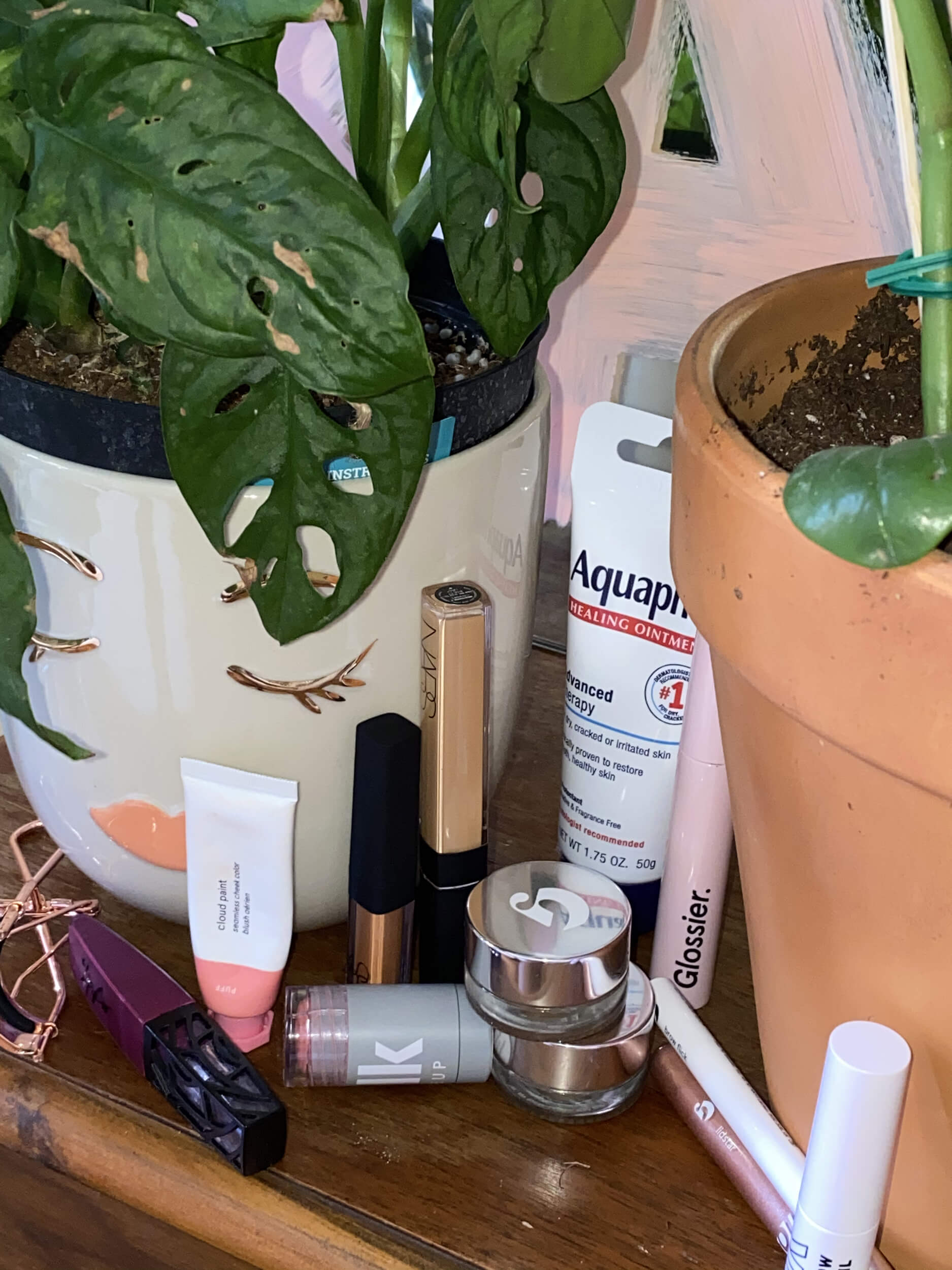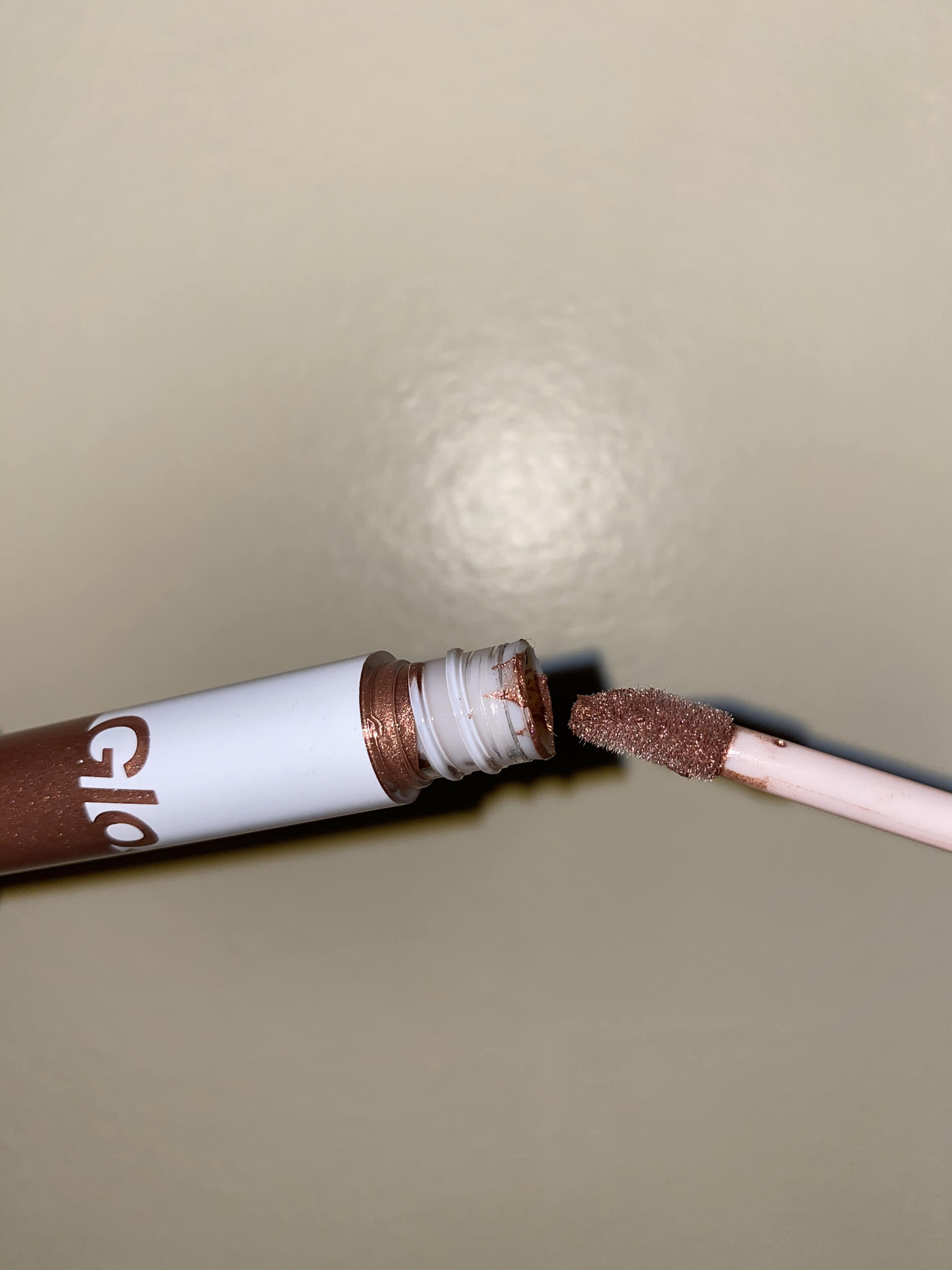 What's something new we can expect from you after quarantine is over?
​A freshly recharged and motivated version of myself!
Is there a book you are currently reading?
I'm reading Miles Davis' autobiography right now. Jazz is one of my favorite music genres.
What is the last thing that made you smile?
Seeing images of Black Lives Matter Plaza in DC!