In the historical moment we find ourselves in, we cannot avoid thinking about how much the world is changing and how much more and more we find ourselves having to fight for what we believe in.
We want to continue talking about what we always talk about; we want to continue to recommend to our beauty community (and not only) products and people to follow, which can be of inspiration. If representing diversity has always been natural for us, now we want to emphasize it. We have always been of the idea that to normalize diversity, we should stop talking about it, it must not be or become a trend. Still, at this moment, we want to do our part, even more, to be a voice that, unfortunately, still today, it must be heard in all possible ways.
And what does The Italian Rêve believe in? The Italian Rêve believes that all people should be represented and that in the past, representation didn't reflect reality. We want to talk more and more about people who are not measured by a meter, by their color or by their number of followers. We want to create a place where there are no compromises or constant comparisons; and we want to talk to people who have a voice – who are wonderfully different from each other, from us, from you – with the ability to self-expression and a desire to change the world with their ideas.
We like to think we can give voice to all those who believe in real beauty, a beauty that is continuously evolving.
So, we couldn't but launch this new Beauty project with an agency that embodies diversity, an agency like JAG Models. And they are the only ones in the world to do so, truthfully, in their New York offices. Their philosophy is called the "No Assholes Policy" and their mission is rooted in the principles of kindness, compassion, hard work and accepting every individual in the world for who s/he is: "As long as they are healthy we will never ask them to gain or lose weight. We celebrate them for what they bring to the table."
So, let's try together to expand and reconsider the idea of ​​beauty, an ever-evolving word.
And, as JAG Models say, "Be you."
After

Lainey

,

Jordan

, and

Lotte

, it's now the turn of Nya. The young model has spent a lot of time meditating and making her own hair masks during quarantine.
Plus, she has messed around with eyeliner and found her new favorite cleansing product. Without forgetting the most important piece of advice when it comes to skincare: drink water, a lot of water!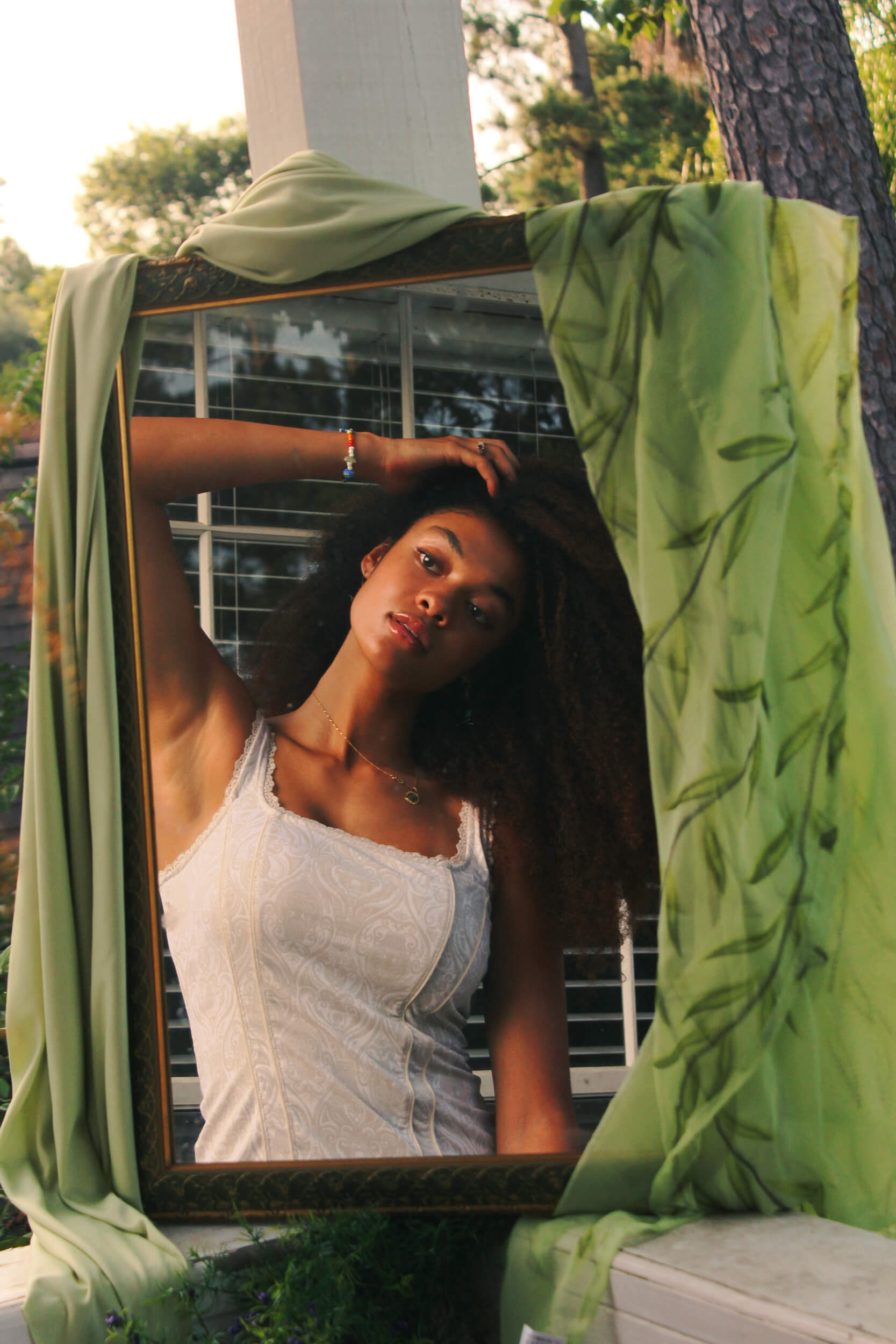 How has the quarantine been treating you?
Quarantine has been treating me pretty well, it's given me the opportunity to be comfortable on my own and explore more hobbies. It's given me time to reflect on life and to observe what is truly important and what is irrelevant.
What's your first thought when you wake up in the morning these days and realize you cannot go by as usual?
The first thought of the morning is "what can I do to keep myself busy?". When everything was normal I always had a full day ahead of me. So being in quarantine has made me feel lost at times.
What keeps you in bed?
The sound of the vacuum.
What makes you wake up?
The sun.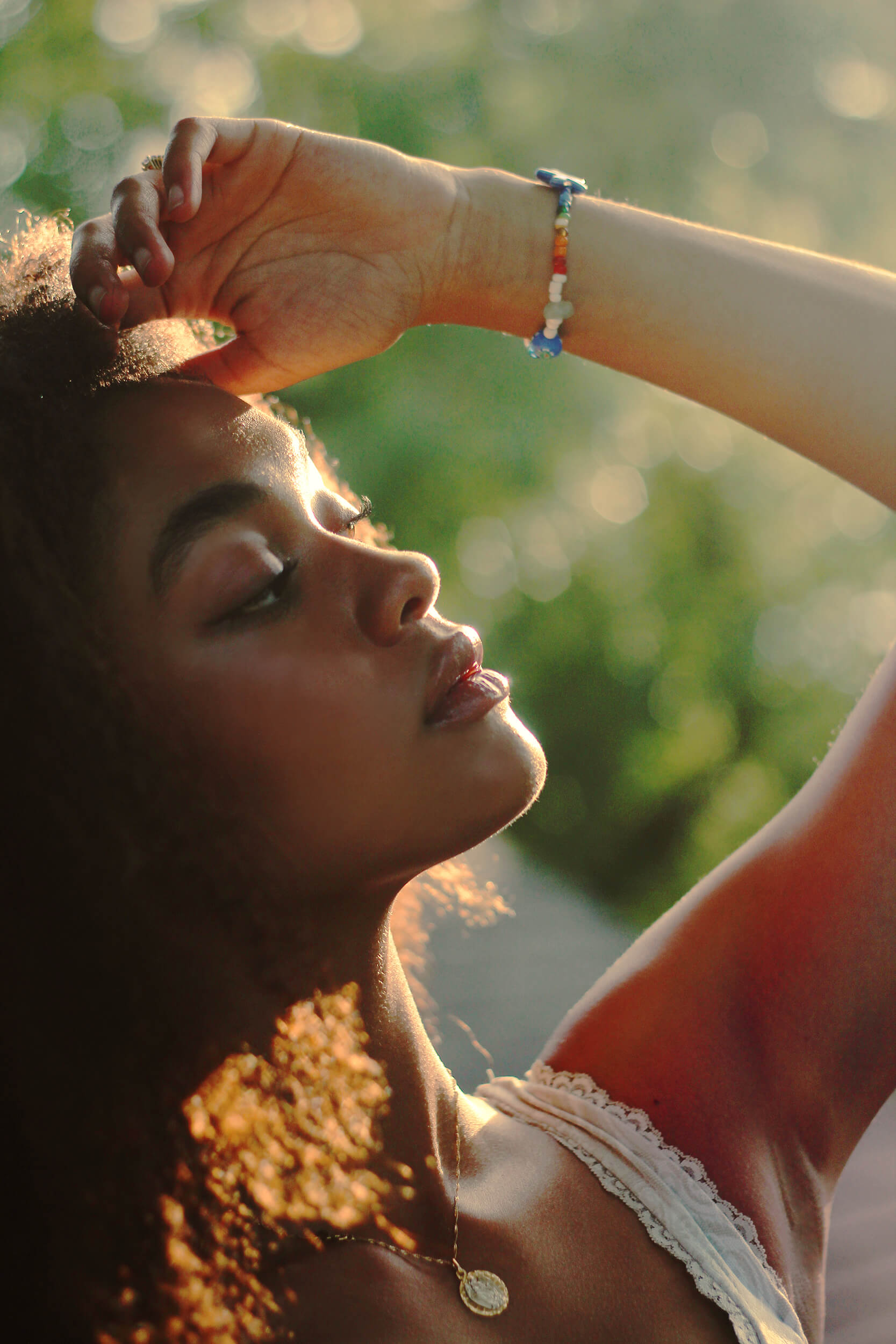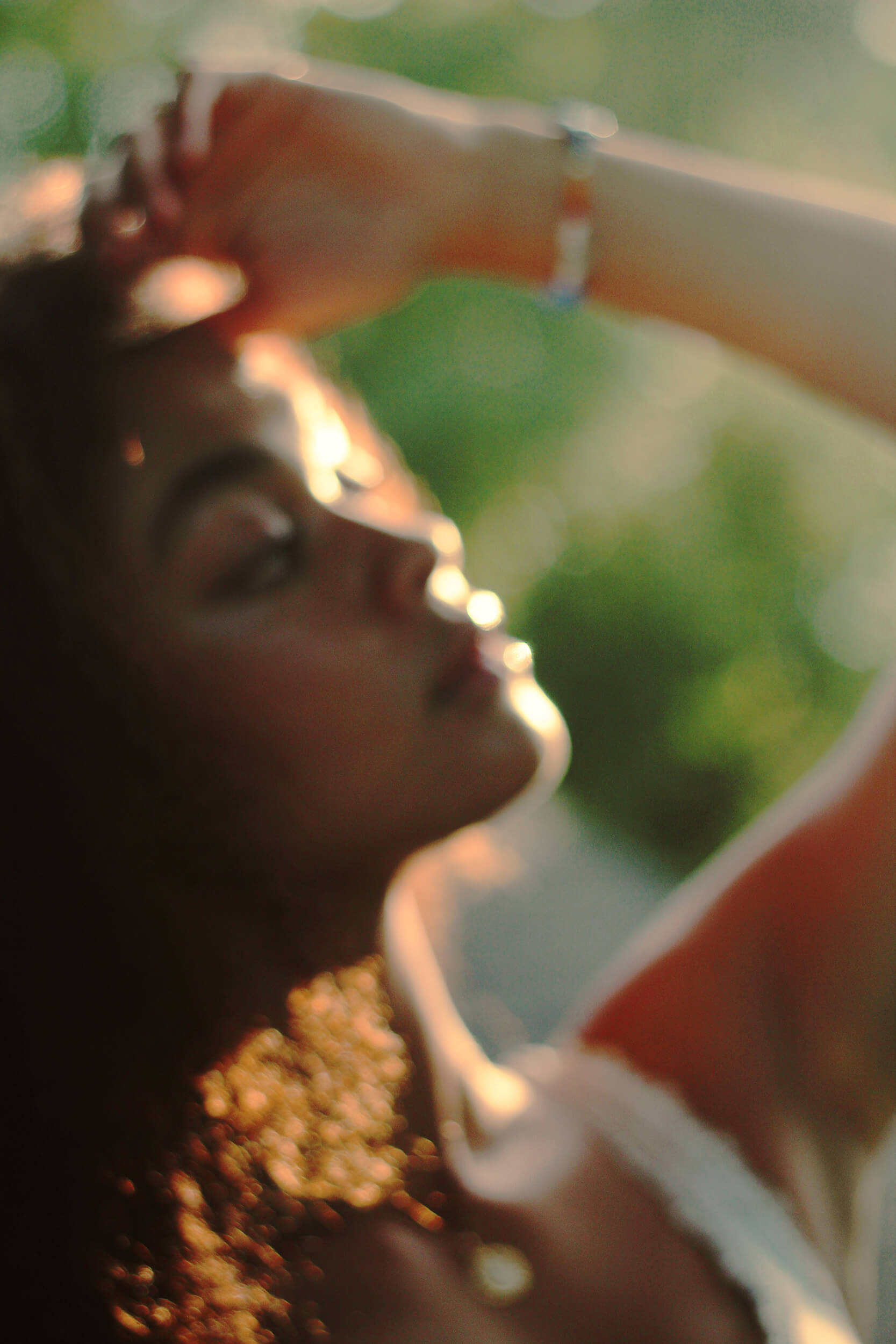 What's the first product that touches your skin in the morning?
My morning cleanser, I switch it up sometimes, either it's LifeLine's Brightening Cleanser or CeraVe's Salicylic Acid Cleanser.
What's your favorite meal nowadays? Do you have a favorite food for your skin?
Honestly my go-to meal is whatever I can find around the house, though if I had the choice I would definitely have sashimi.  My favorite skin food would either have to be mangos or avocados, I could never pick between the two, I love them both so much.
We definitely have more time to dedicate to ourselves: tell us step by step what are the products and techniques you are using for that extra pamper time?
I've added AHA and BCA acid peels to my pamper time, I love how plump and soft it makes my skin look.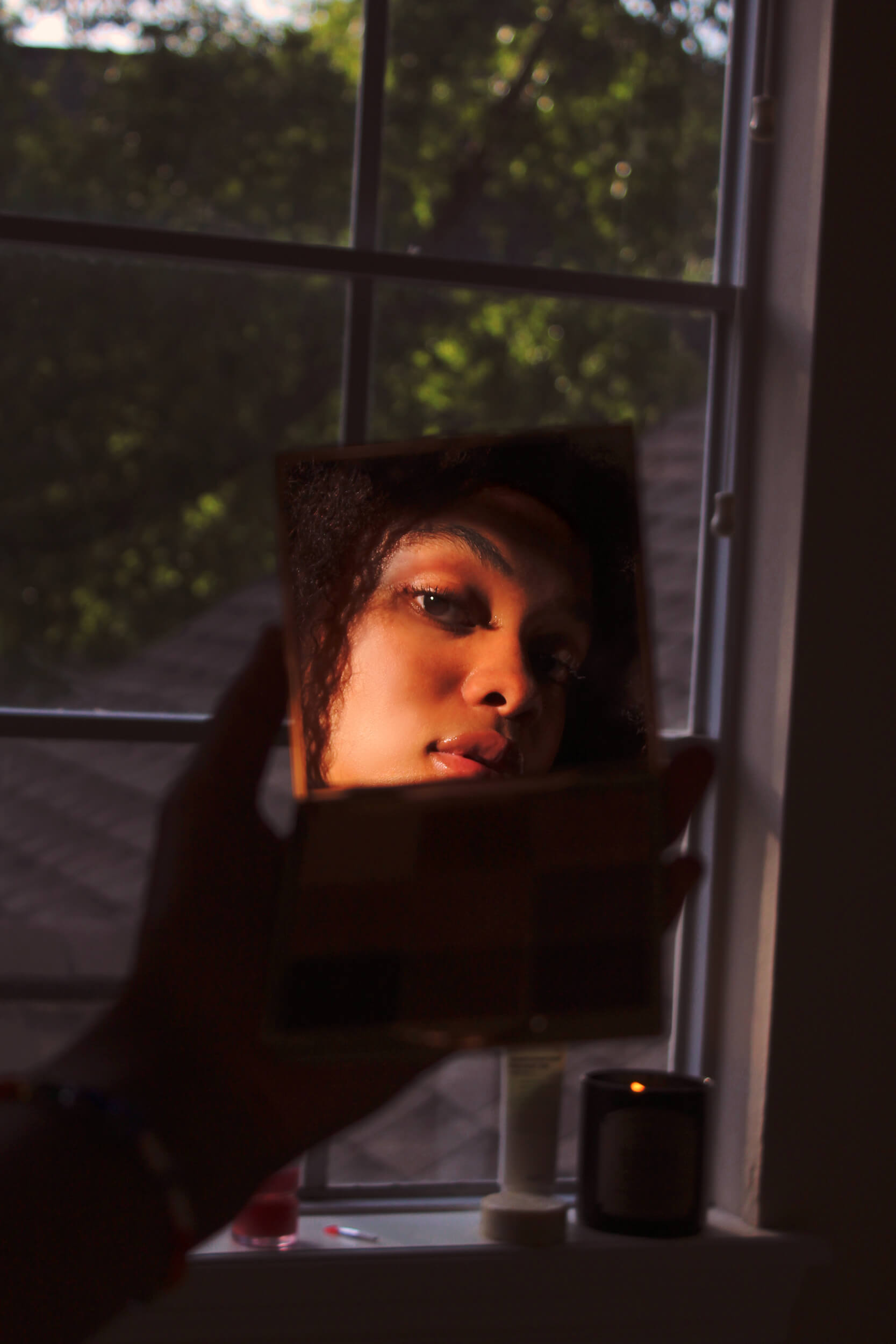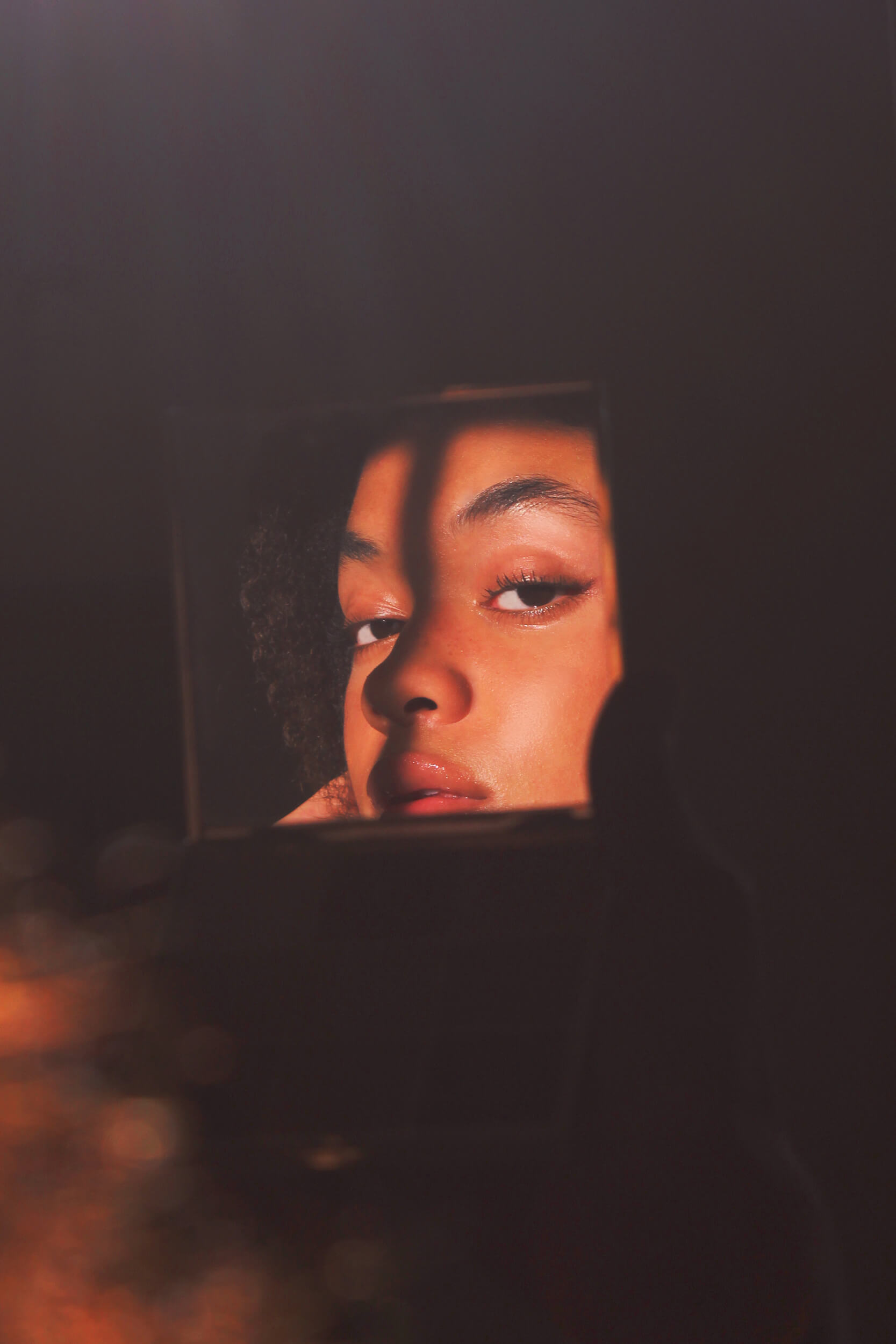 How do you practice beauty from the inside out?
I spend a lot of time practicing self-love and I've just recently picked up meditation. I try to meditate for 15 minutes each morning, which I feel brings me inner peace.
Hair mask: are you a fan? If yes, what are you sinking your hair in?
I swear by hair masks, I feel like they bring back the life to my curls. I make my own homemade mask with avocado, mayonnaise, and an abundance of natural oils.
How are you practicing self-care? What are you doing to combat anxiety during this time?
As mentioned before, meditation is an important step of my day which helps me feel at ease, but I'm also constantly working on artwork which keeps me calm.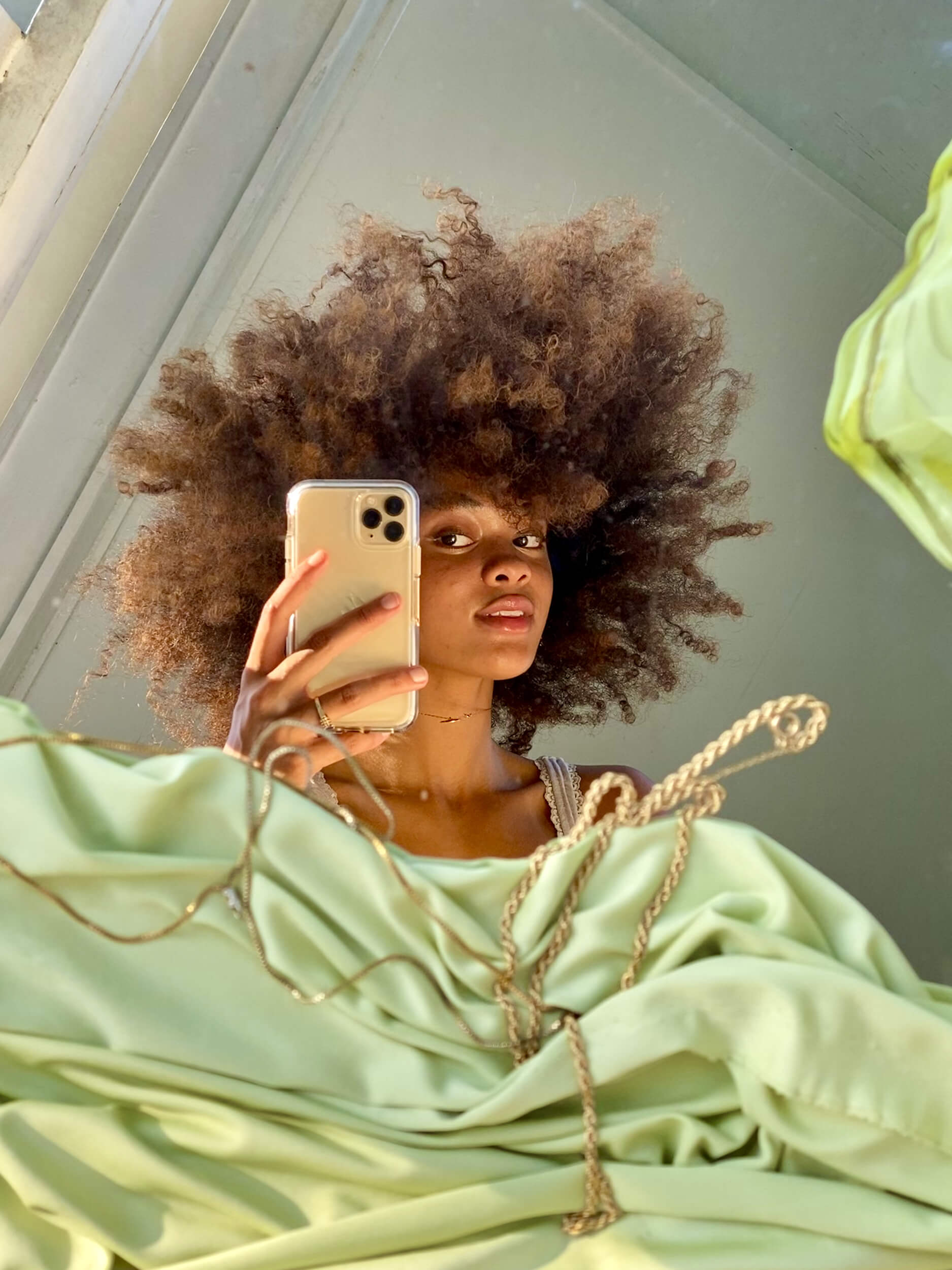 "I swear by hair masks, I feel like they bring back the life to my curls."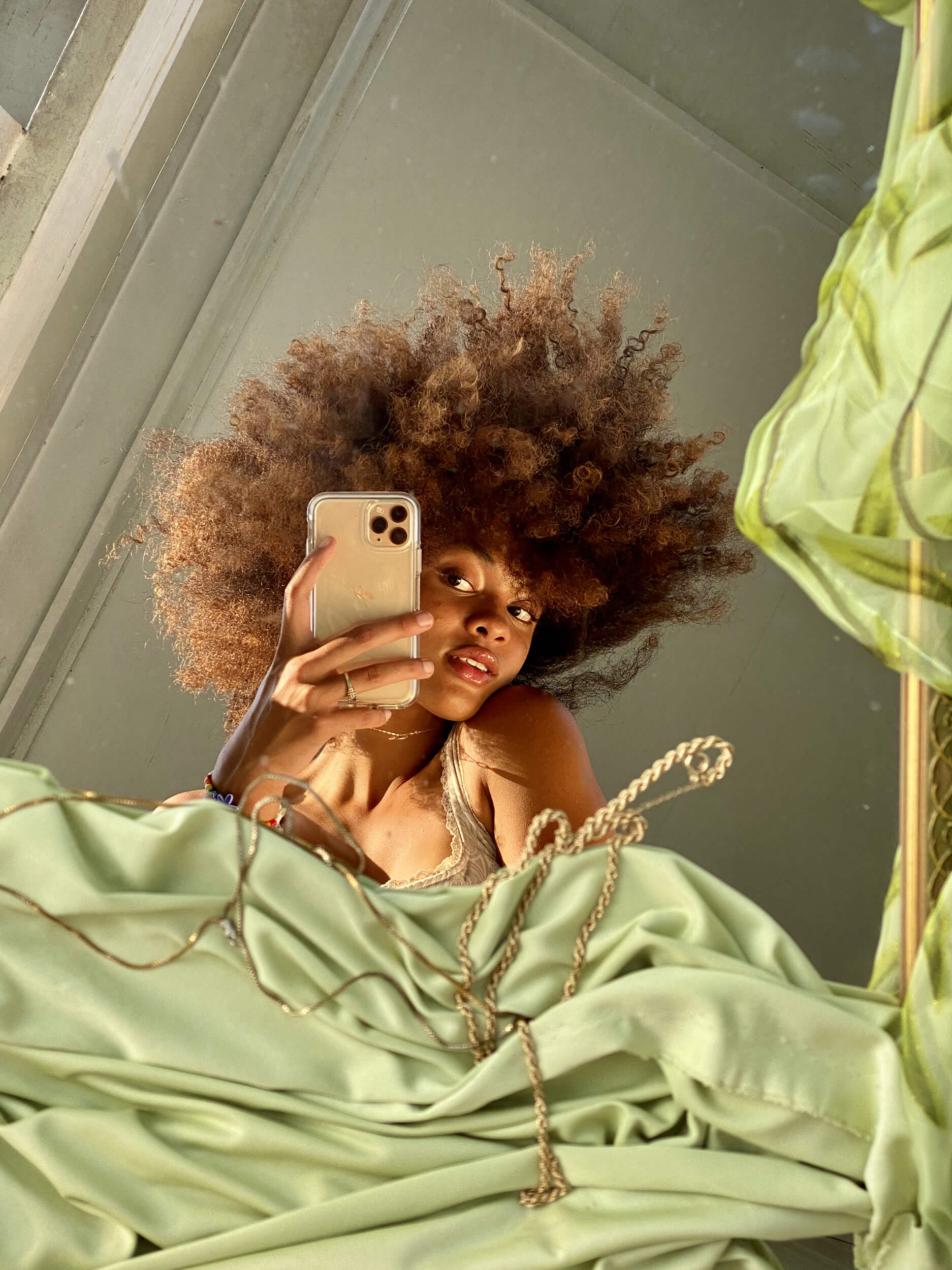 The beauty stuff on your nightstand?
The Laneige sleeping lip mask for sure.
What's the skincare tool you are using the most these days and why?
Honestly my hands, I don't use too many special beauty tools. I've been following "TheMoments"  facial messages on youtube these past couple of weeks and I love it.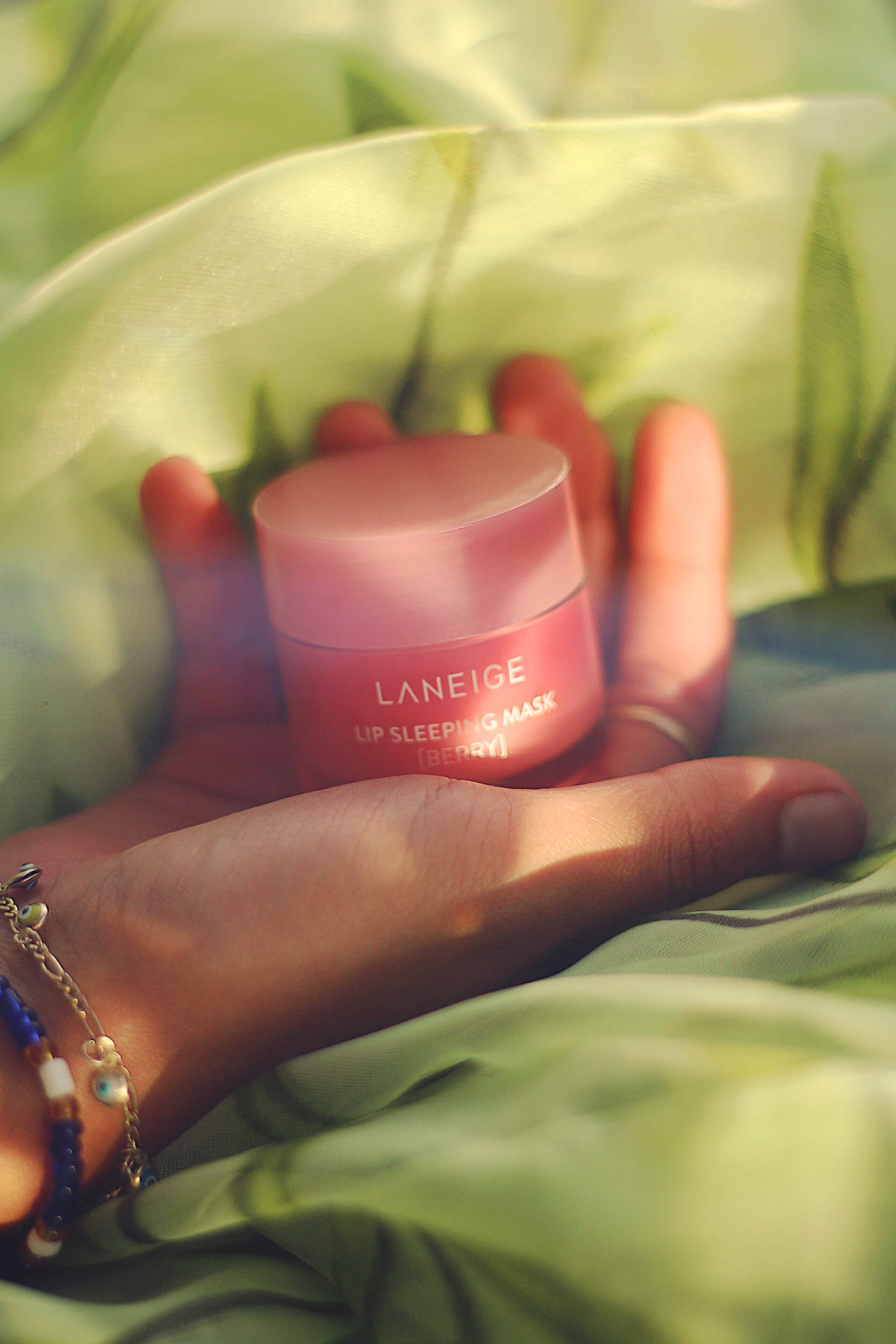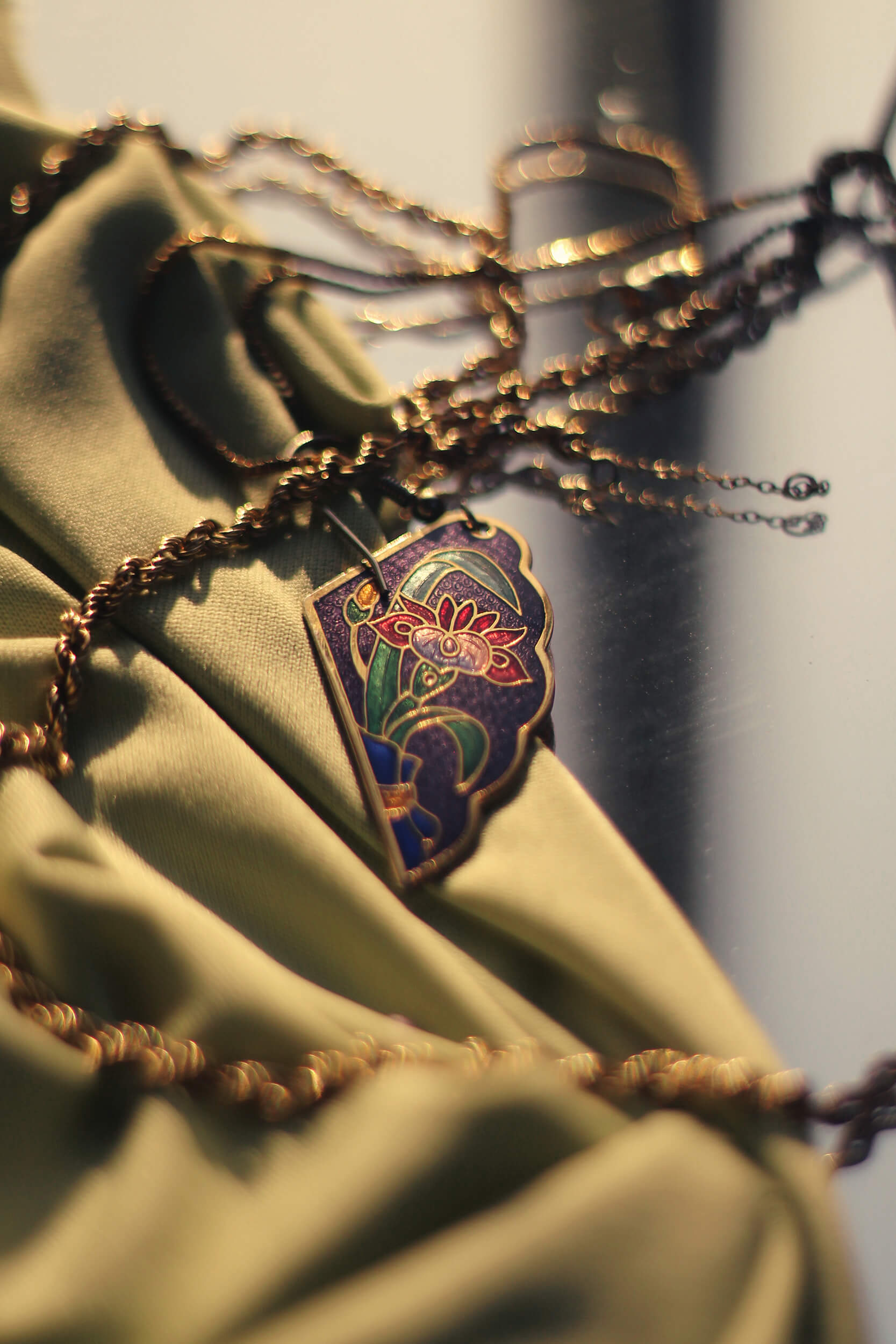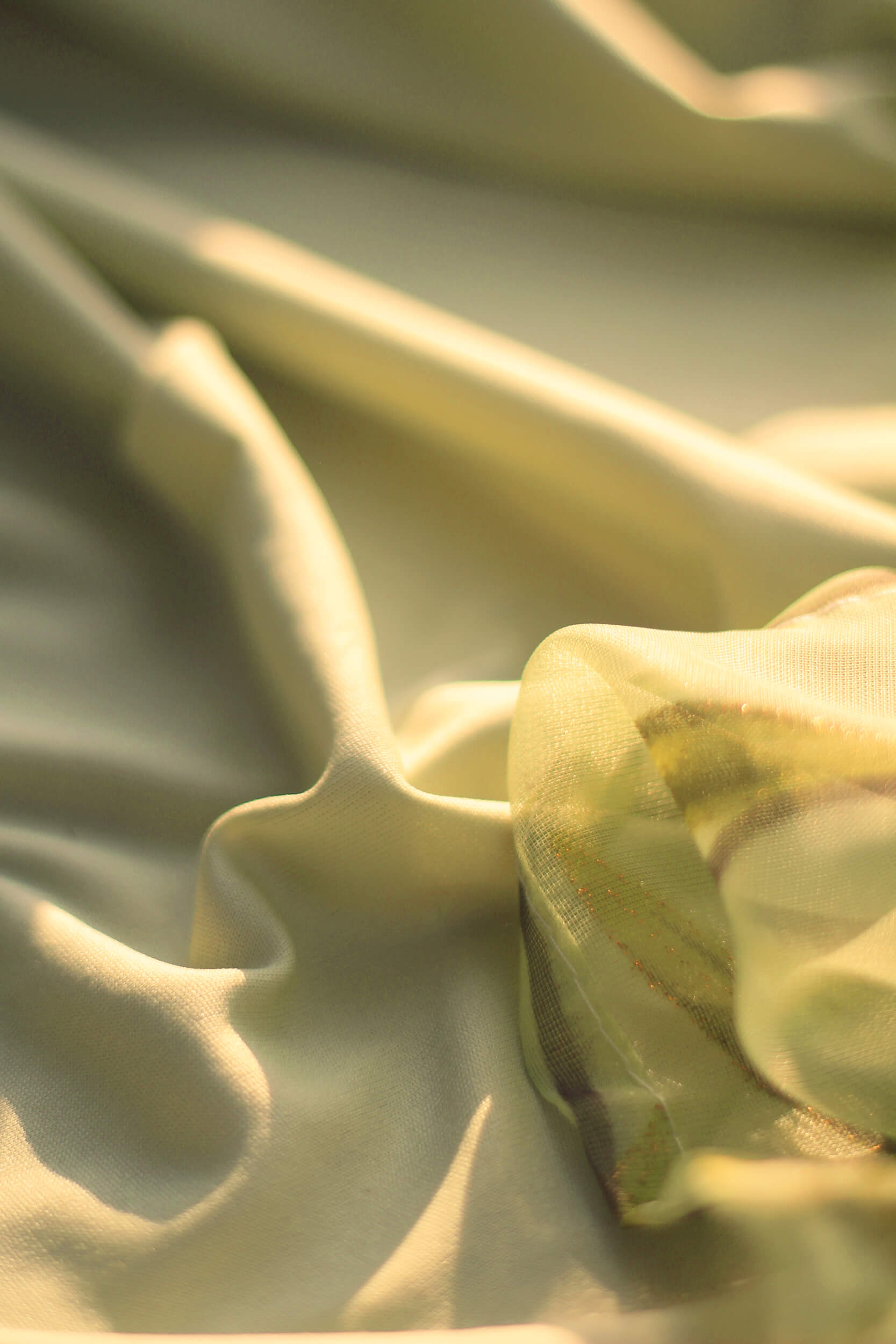 Are you playing around with makeup?
Oh for sure, I'm not too confident with the looks I've done so far, but I love messing around with eyeliner.
Current top favorite makeup brands?
Kaja, Milk Makeup, and Benefit.
The last product to which you said "no"?
The Mario Badescu cucumber & aloe facial spray, yikes.
The last product to which you said "yes"?
LifeLine's Stem Cell brightening cleanser is a new favorite for me! I'm so glad I discovered powder cleansers, they're unmatched.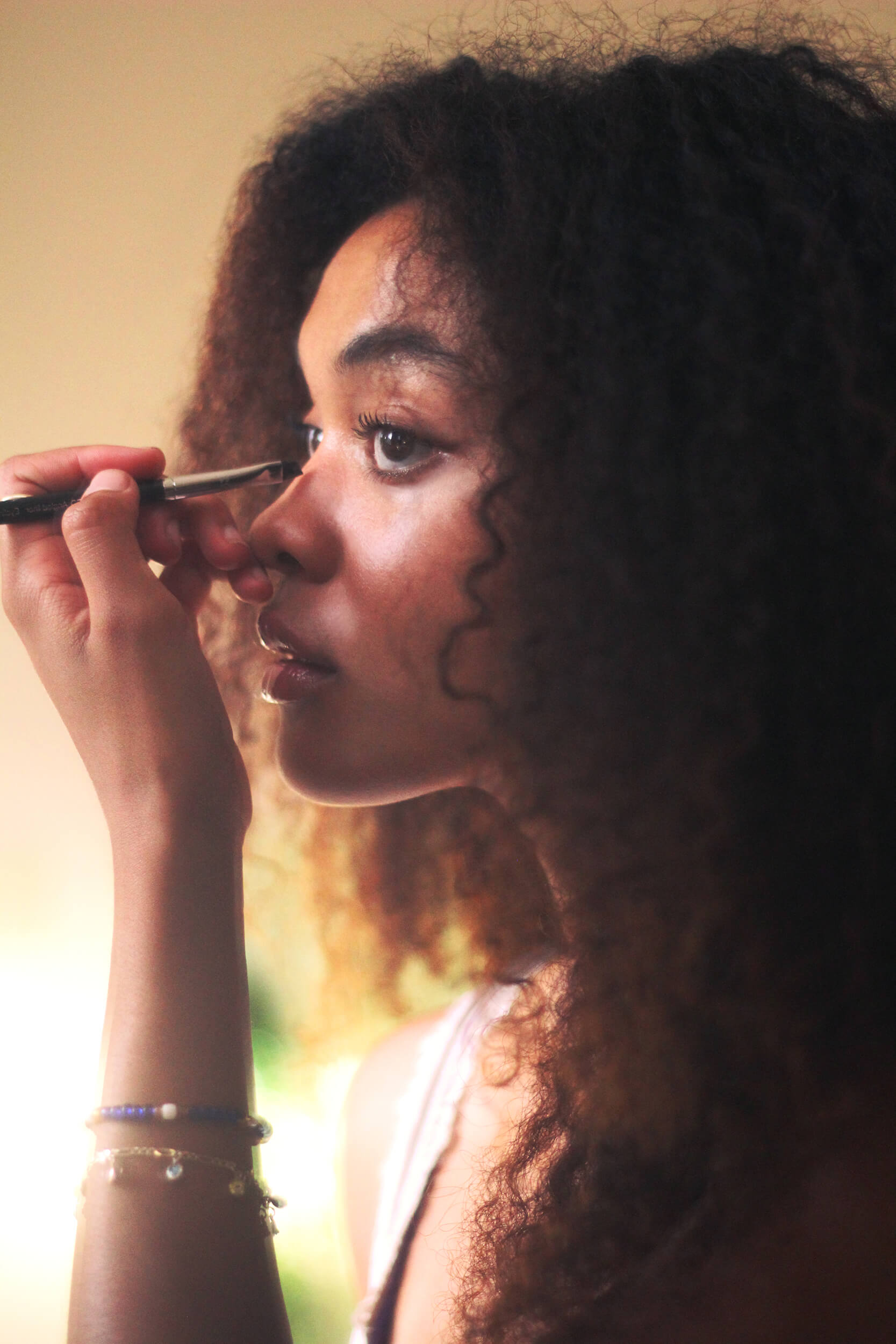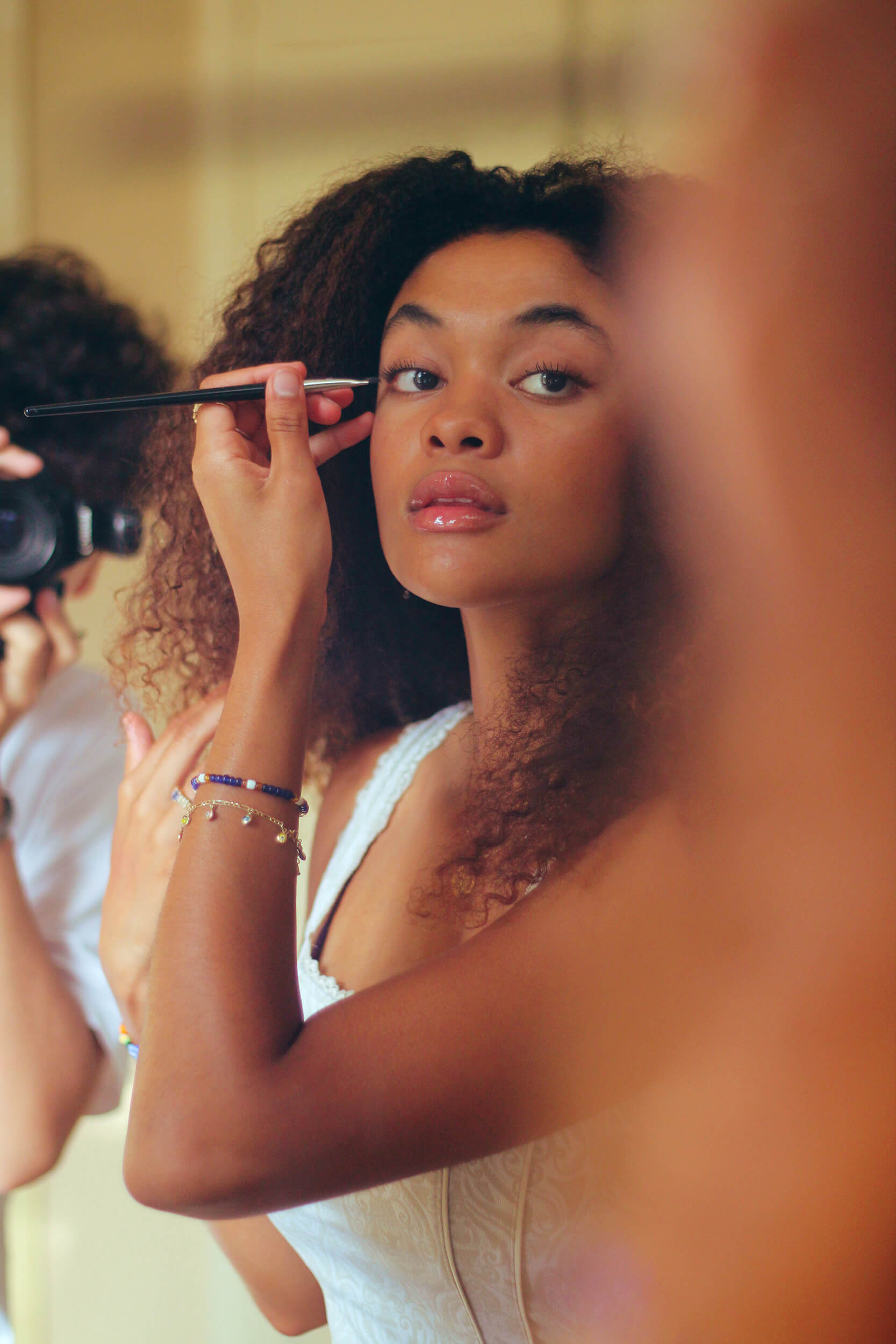 "I love messing around with eyeliner."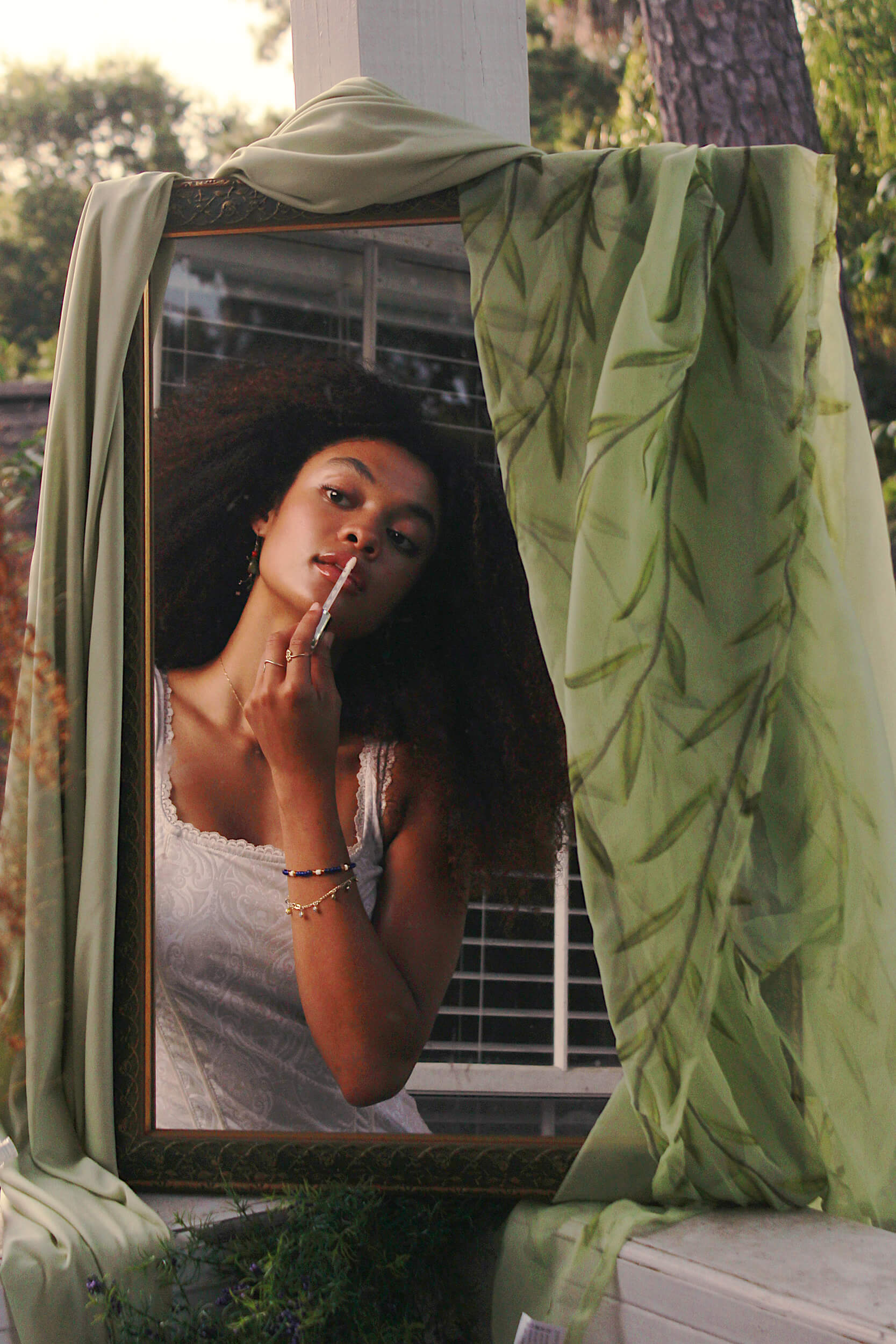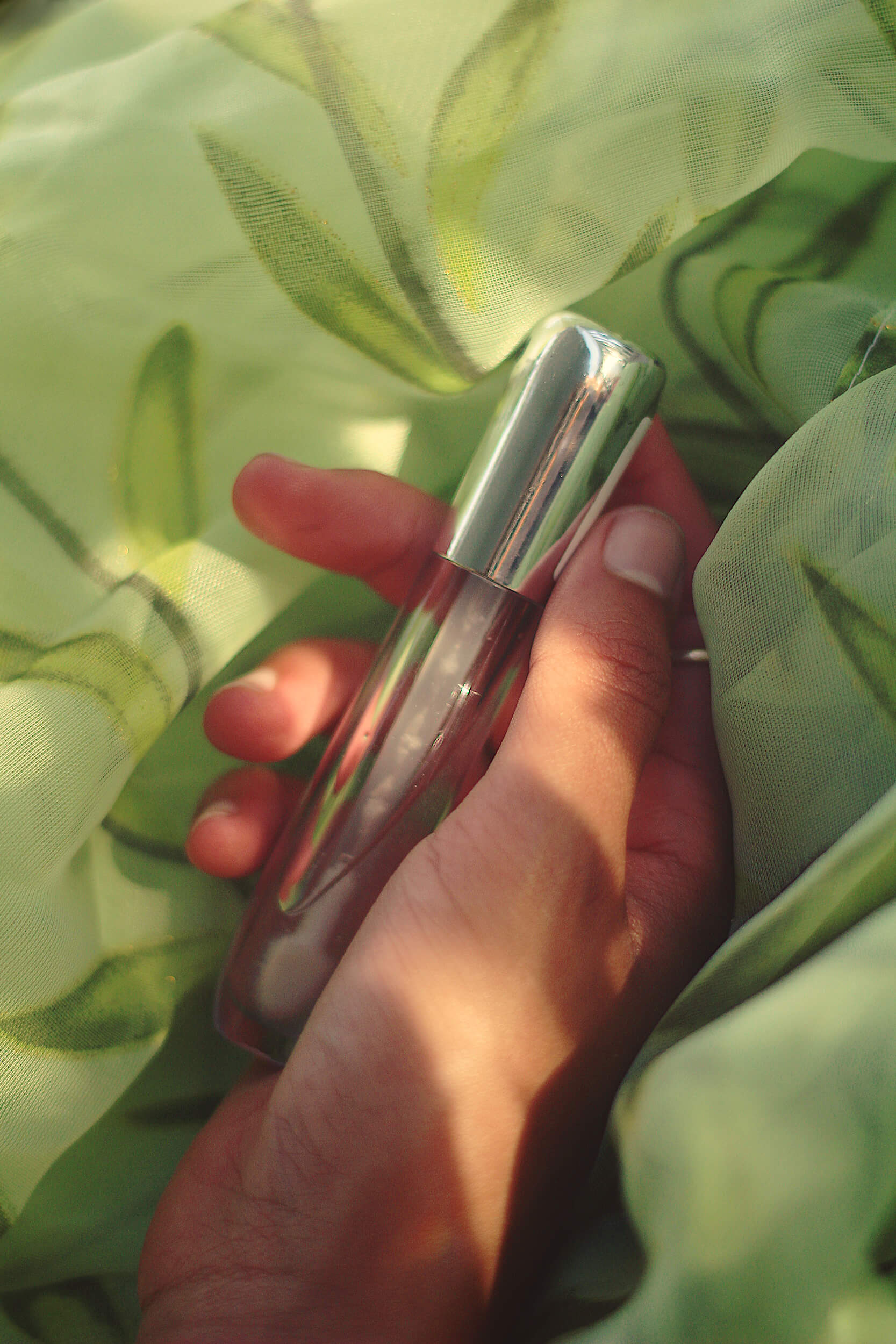 Your SPF of choice for staying in?
I absolutely love Centella's green level unscented sunscreen.
Are you a fan of night masks? If yes, what are your favorite ones?
I haven't gotten the chance to try one yet.
These days, there is a lot of time to think: If you could invent a skincare product that isn't' on the market yet, what would it be?
An instant blemish zapper, 100%.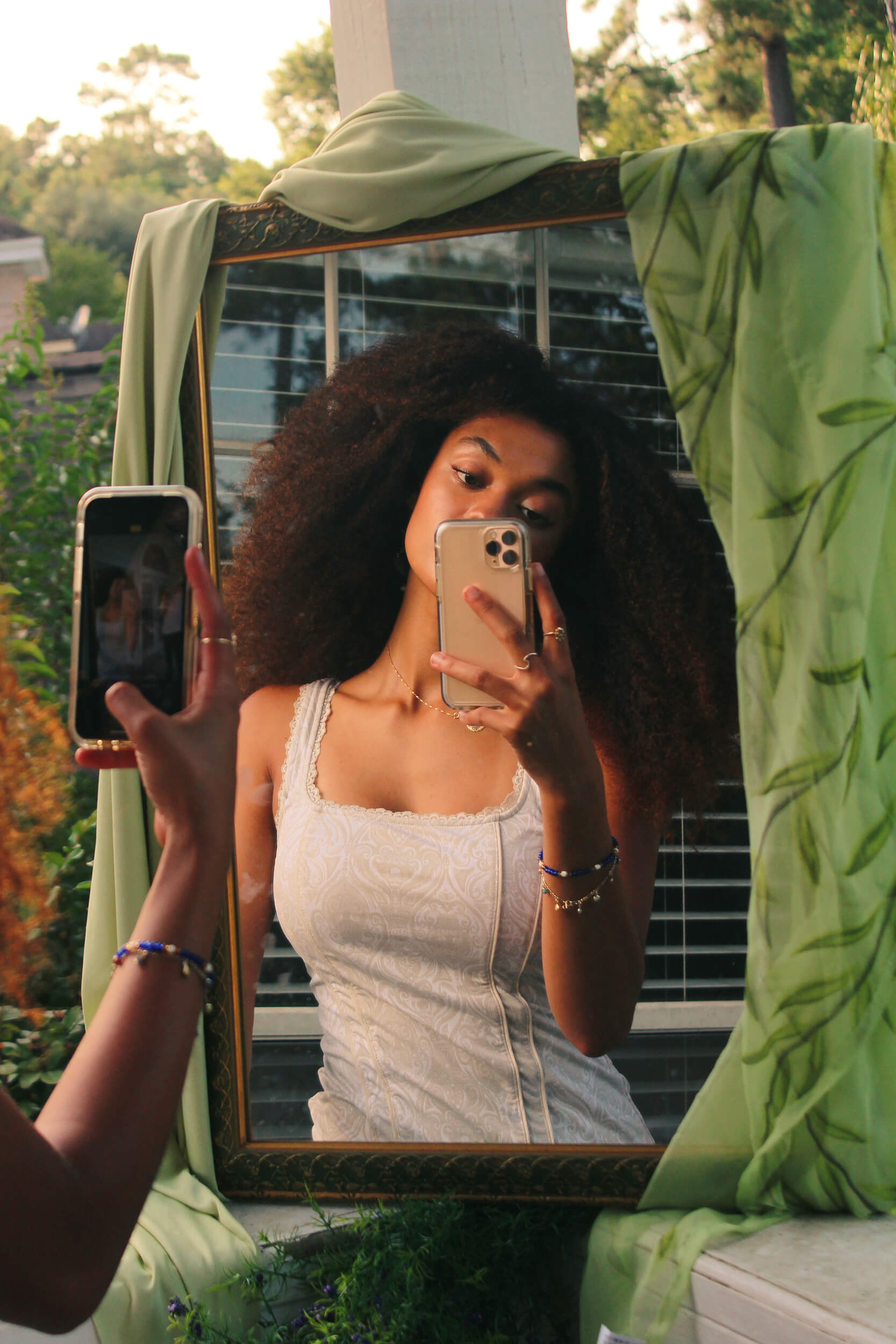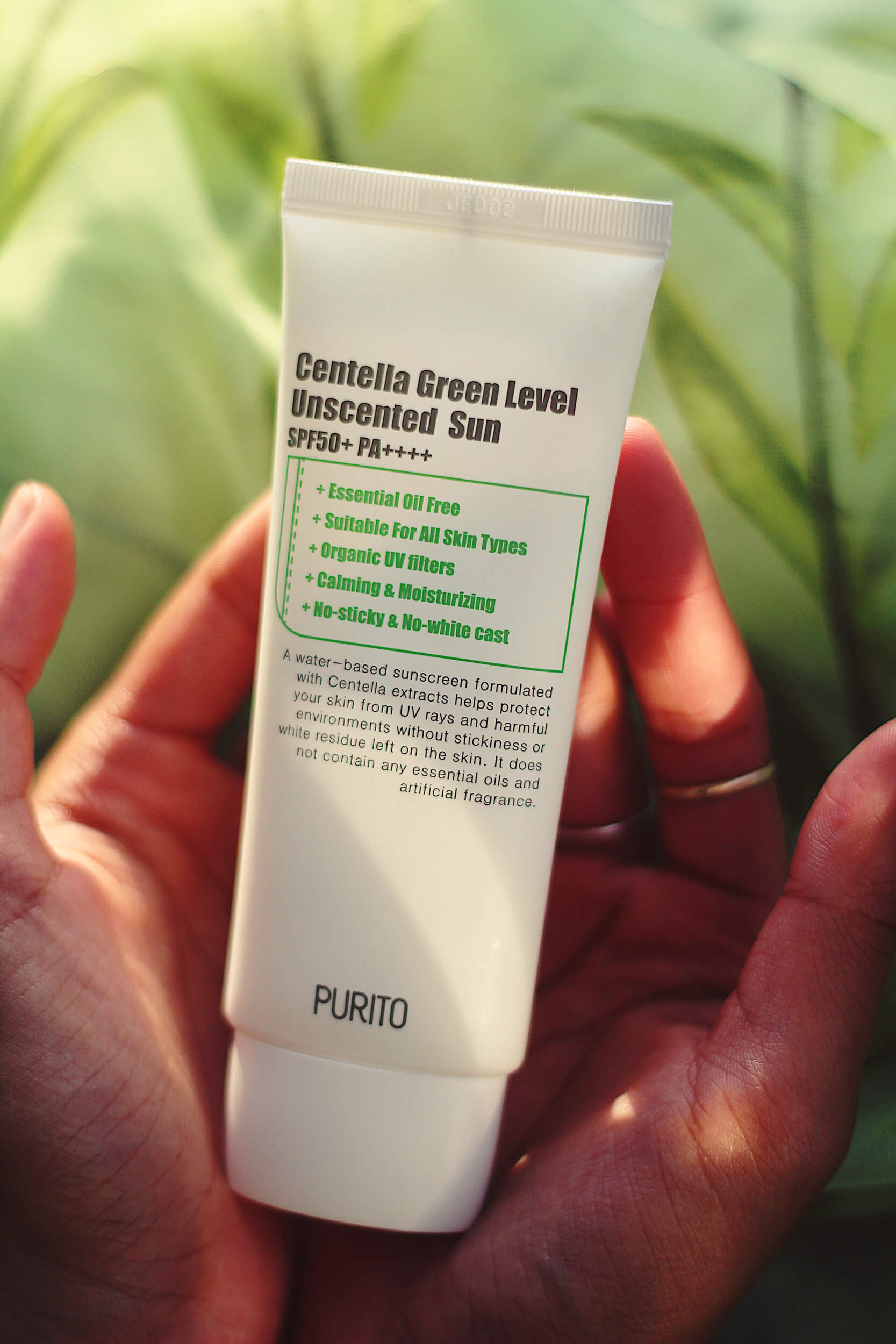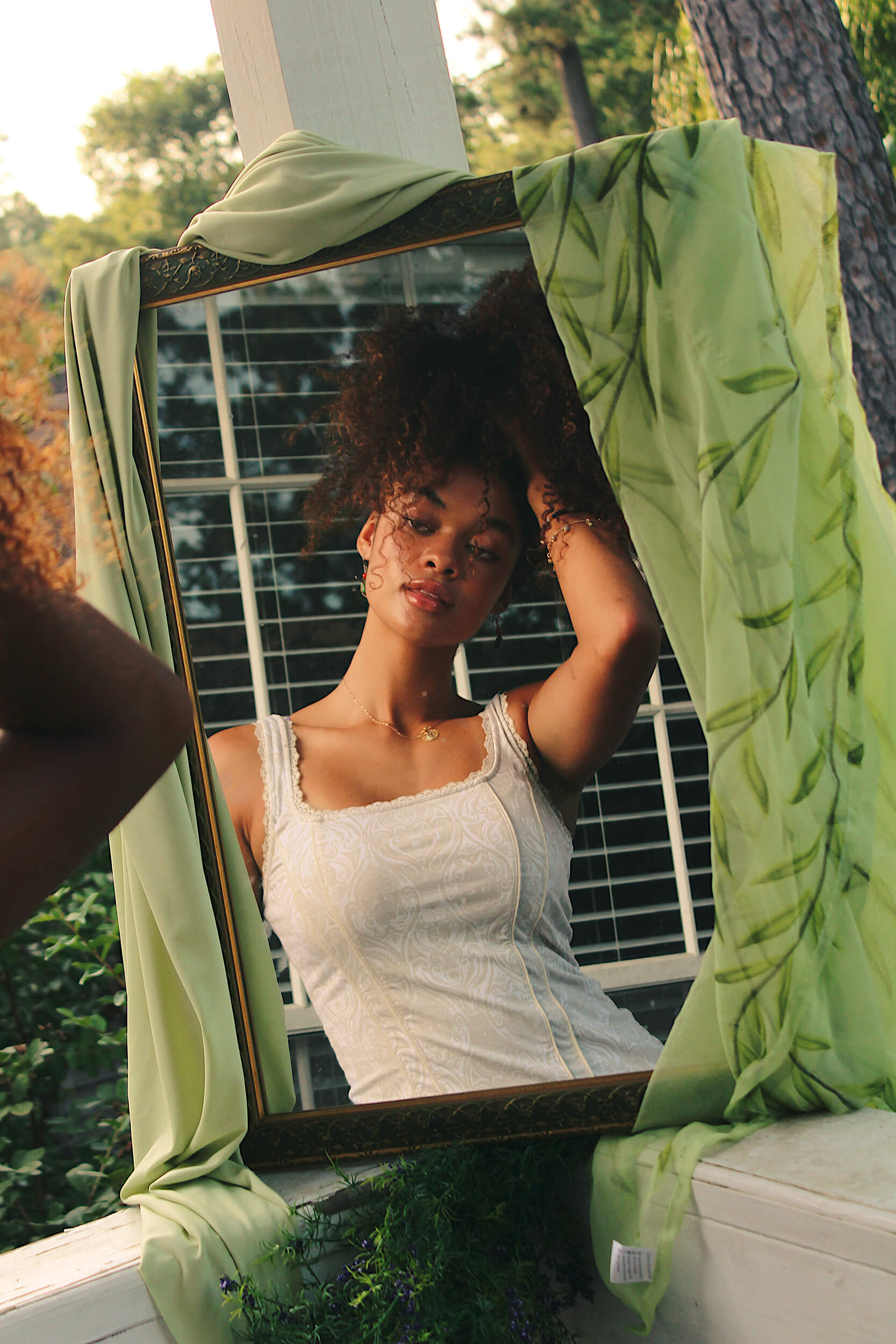 What do you do for your skin that is not strictly linked with skincare products?
I drink a ridiculous amount of water. I carry around a big 2-liter water jug with me everywhere I go so I can remember to stay hydrated.
What's something new we can expect from you after quarantine is over?
I will be starting my senior year of high school this upcoming fall, so I'm currently just focusing on what I'm going to do after school.
Is there a book you are currently reading?
I'm in the middle of the dystopian novel "1984" by George Orwell, so far I'm really enjoying it.
What is the last thing that made you smile?
Driving and listening to "The look" by Metronomy.