In the historical moment we find ourselves in, we cannot avoid thinking about how much the world is changing and how much more and more we find ourselves having to fight for what we believe in.
We want to continue talking about what we always talk about; we want to continue to recommend to our beauty community (and not only) products and people to follow, which can be of inspiration. If representing diversity has always been natural for us, now we want to emphasize it. We have always been of the idea that to normalize diversity, we should stop talking about it, it must not be or become a trend. Still, at this moment, we want to do our part, even more, to be a voice that, unfortunately, still today, it must be heard in all possible ways.
And what does The Italian Rêve believe in? The Italian Rêve believes that all people should be represented and that in the past, representation didn't reflect reality. We want to talk more and more about people who are not measured by a meter, by their color or by their number of followers. We want to create a place where there are no compromises or constant comparisons; and we want to talk to people who have a voice – who are wonderfully different from each other, from us, from you – with the ability to self-expression and a desire to change the world with their ideas.
We like to think we can give voice to all those who believe in real beauty, a beauty that is continuously evolving.
So, we couldn't but launch this new Beauty project with an agency that embodies diversity, an agency like JAG Models. And they are the only ones in the world to do so, truthfully, in their New York offices. Their philosophy is called the "No Assholes Policy" and their mission is rooted in the principles of kindness, compassion, hard work and accepting every individual in the world for who s/he is: "As long as they are healthy we will never ask them to gain or lose weight. We celebrate them for what they bring to the table."
So, let's try together to expand and reconsider the idea of ​​beauty, an ever-evolving word.
And, as JAG Models say, "Be you."
The new protagonist of our project is Lotte Van Gent, a model who's keeping herself busy between a vegan snack and having regular facials. She also told us about the importance of hair masks, surrounding yourself with beautiful people, and embracing the natural freckle look.
Spoiler: the skincare product she would love to invent is simply amazing!
Don't miss the

first

and

second

interview of our "Equals in Diversity" series.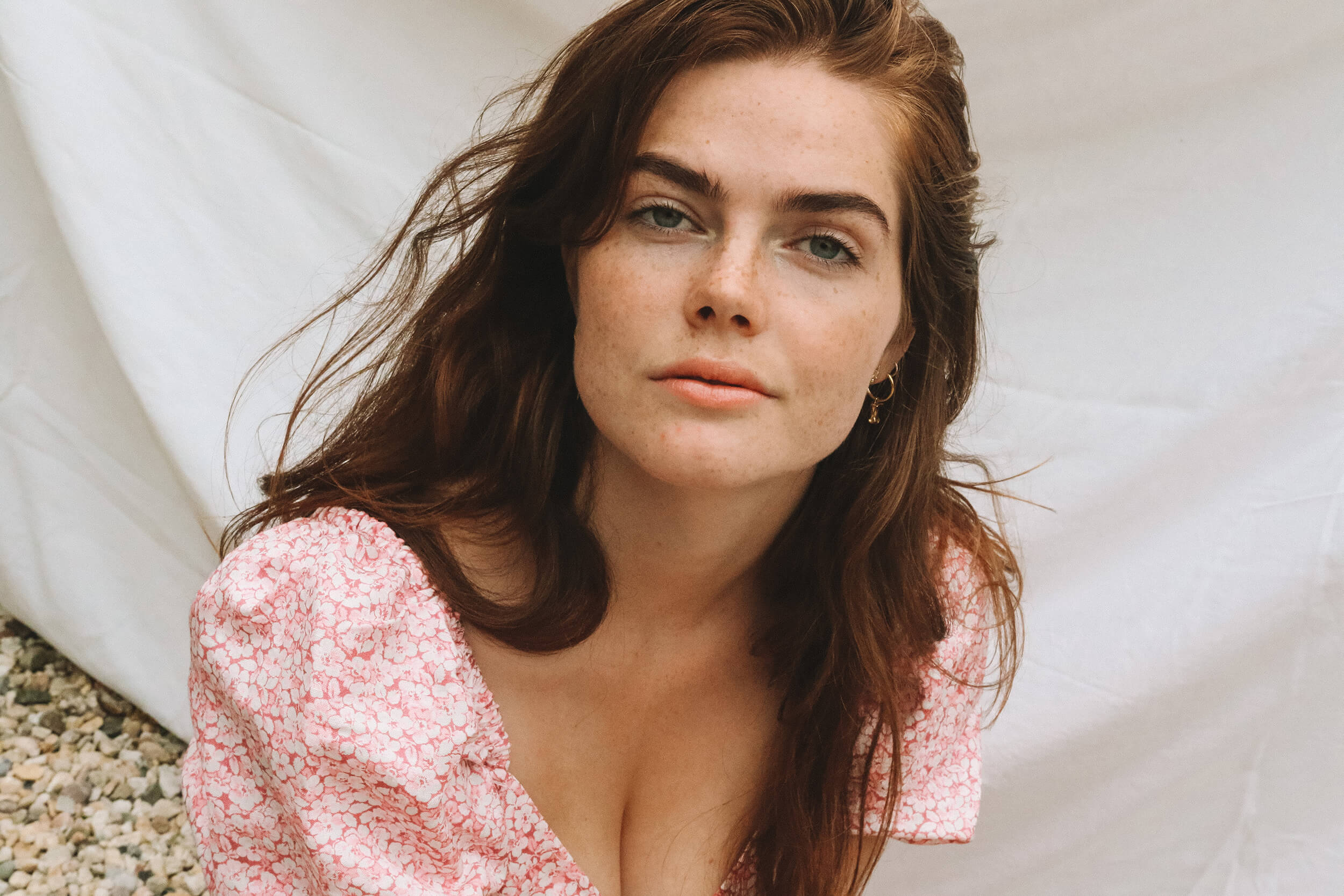 How has the quarantine been treating you?
Quarantine has had its impact like it canceled my trip to NY and I haven't been able to work for months. Despite all of this, I have felt very calm in this situation and have really taken the time to do things that make me happy and give me new energy.
What's your first thought these days when you wake up and realize that you cannot go on as normal?
I have to say that most of my thoughts go by as I sleep. I've been able to keep pretty positive about everything. I wake up pretty empty-minded, mostly just checking what the weather is like for the day hoping for some sun.
What keeps you in bed?
Rain and cold.
What makes you wake up?
I always keep the curtains halfway open because I love to wake up to the sunlight.
What's the first product that touches your skin in the morning?
Fresh water on my face to make me feel fresh and awake. After that, it would be my favorite Vitamin B serum.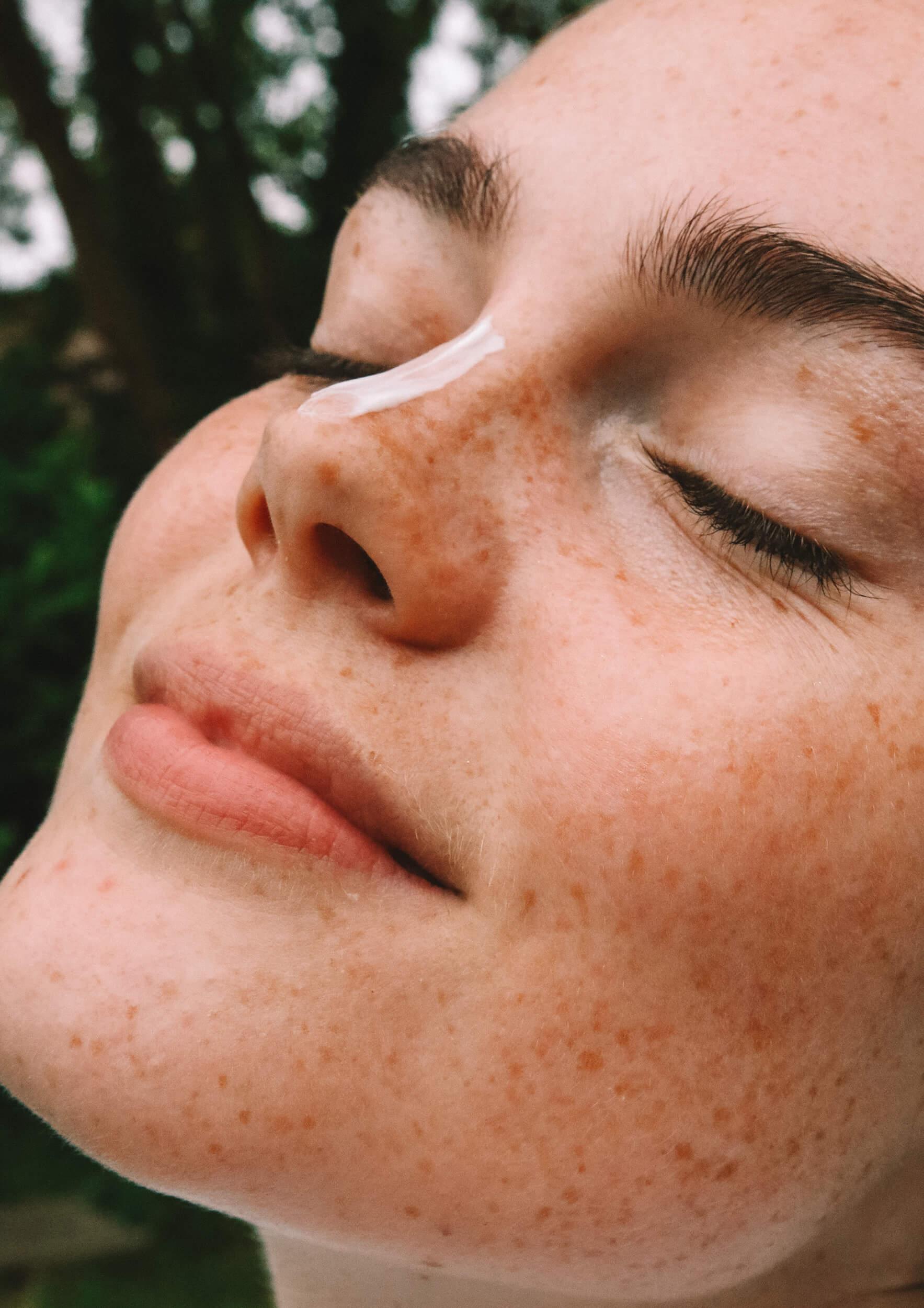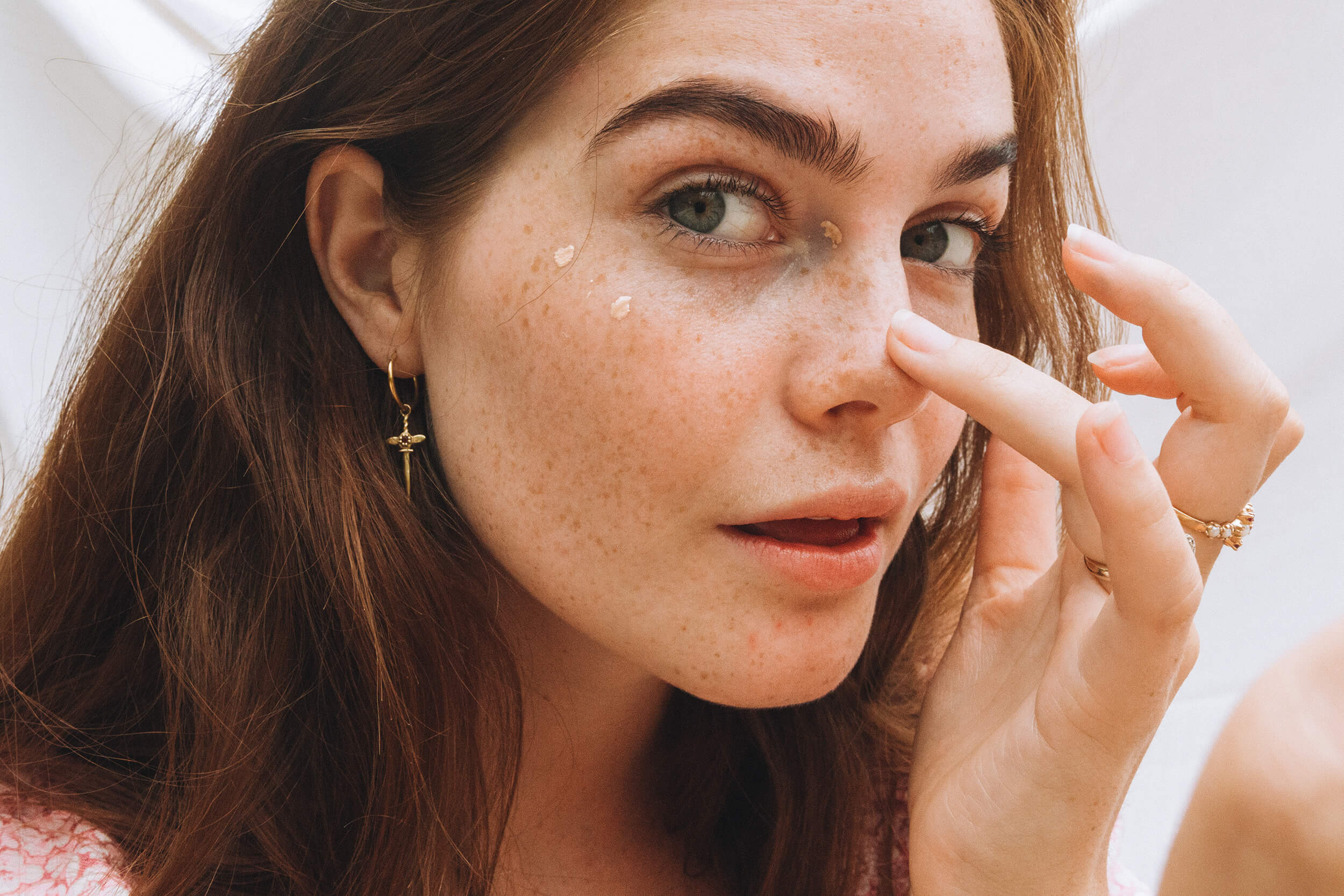 What's your favorite meal nowadays? Do you have a favorite food for your skin?
I eat vegan, which in turn helps a lot with my skin. That being said, my favorite snacks are green olives and pistachios.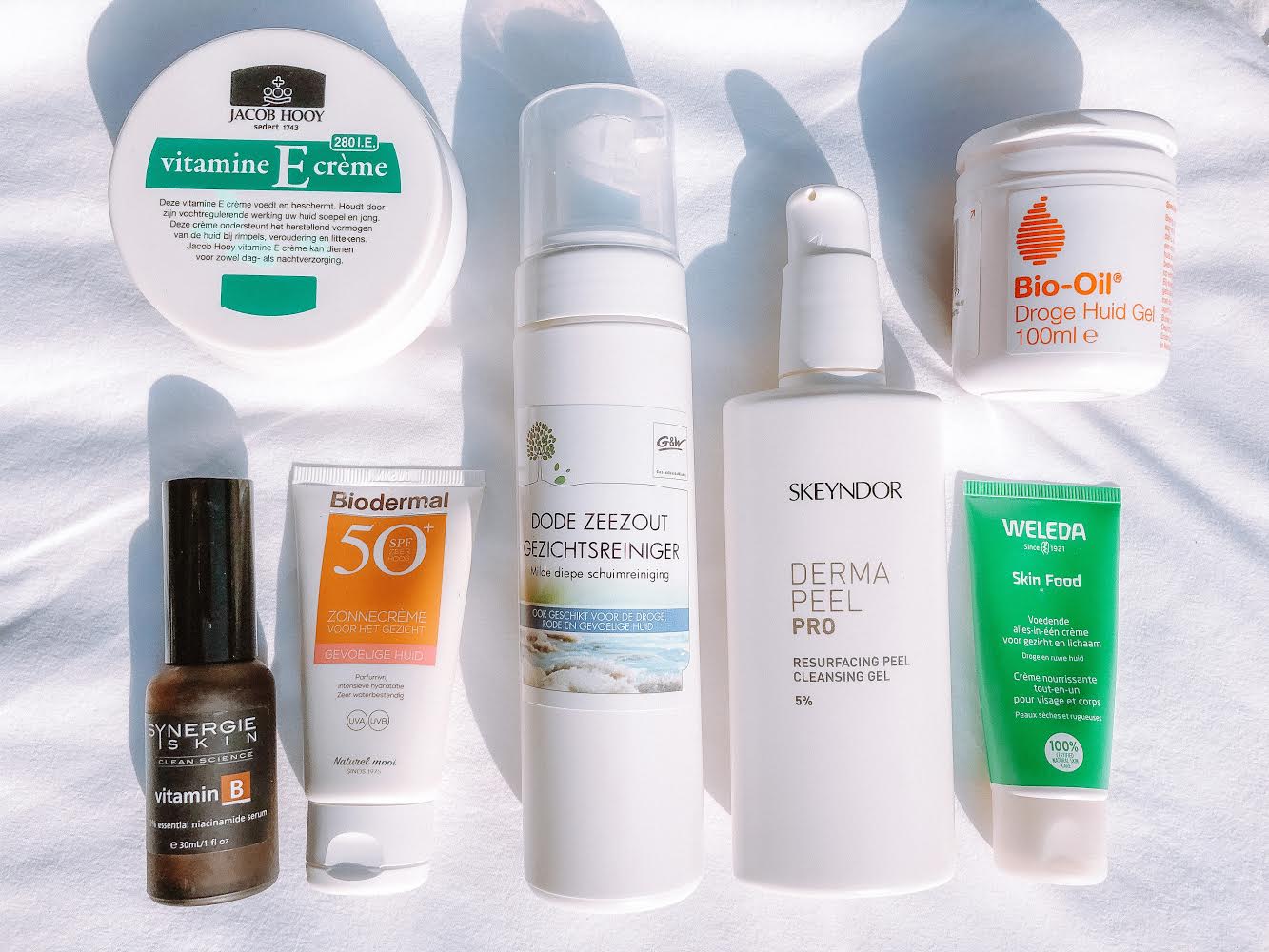 We definitely have more time to dedicate to ourselves: tell us step by step what are the products and techniques you are using for that extra pamper time?
I try to exfoliate a lot and have regular facials since the beauty salon in my area has opened up again. I use an at-home chemical peel by Skeyndor 2-3 times a week. I rub it over my face for 4 minutes, wash it off with water, and after that is when I put my Vitamine E cream on.
How do you practice beauty from the inside out?
I surround myself with beautiful people who give positive energy so that I feel totally recharged after speaking with them.
Hair mask: are you a fan? If yes, what are you sinking your hair in?
My hair can be really dry on the ends so I love a good hair mask. Every other week I use a hair mask from Weleda.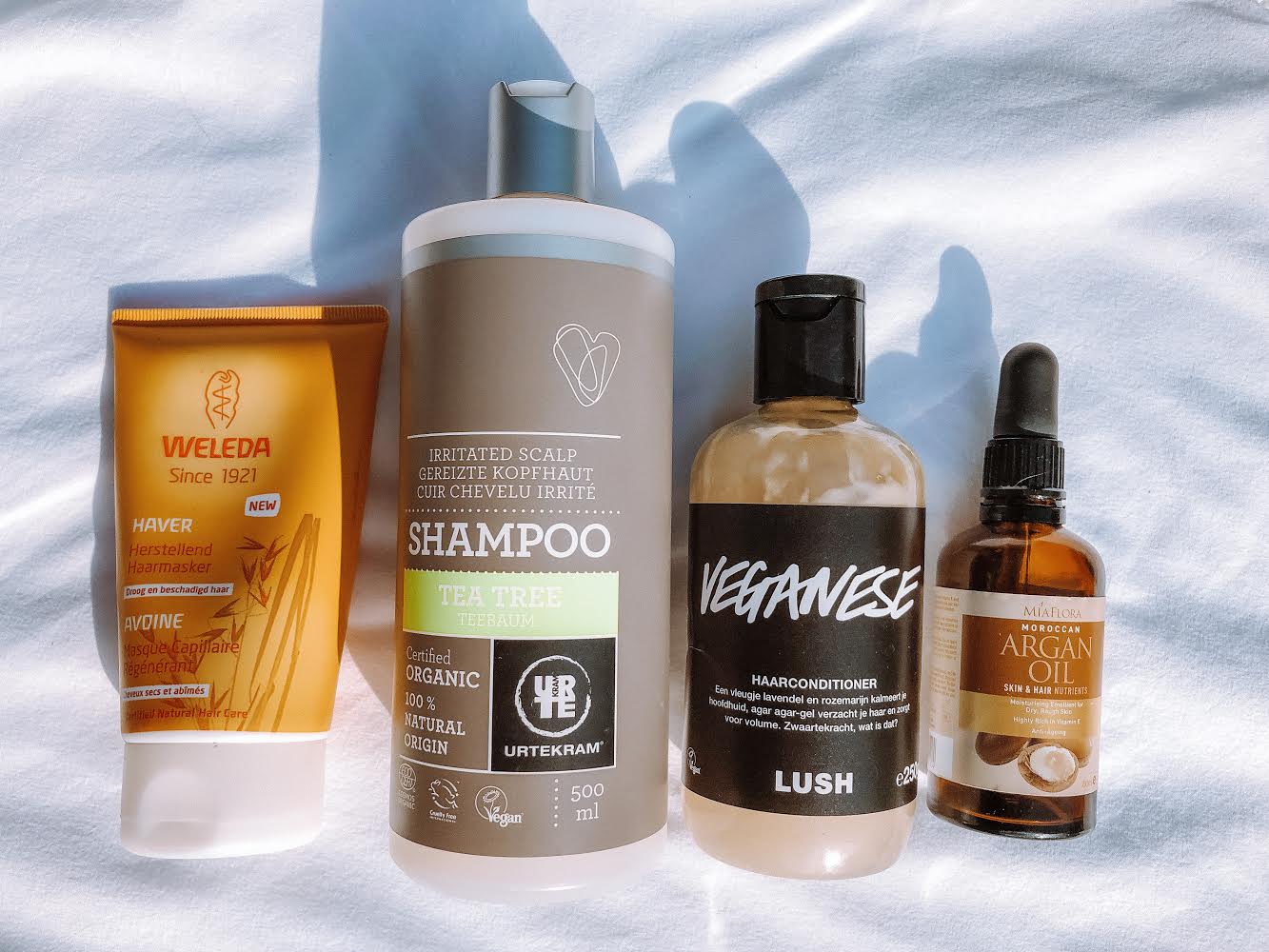 "I surround myself with beautiful people who give positive energy so that I feel totally recharged after speaking with them."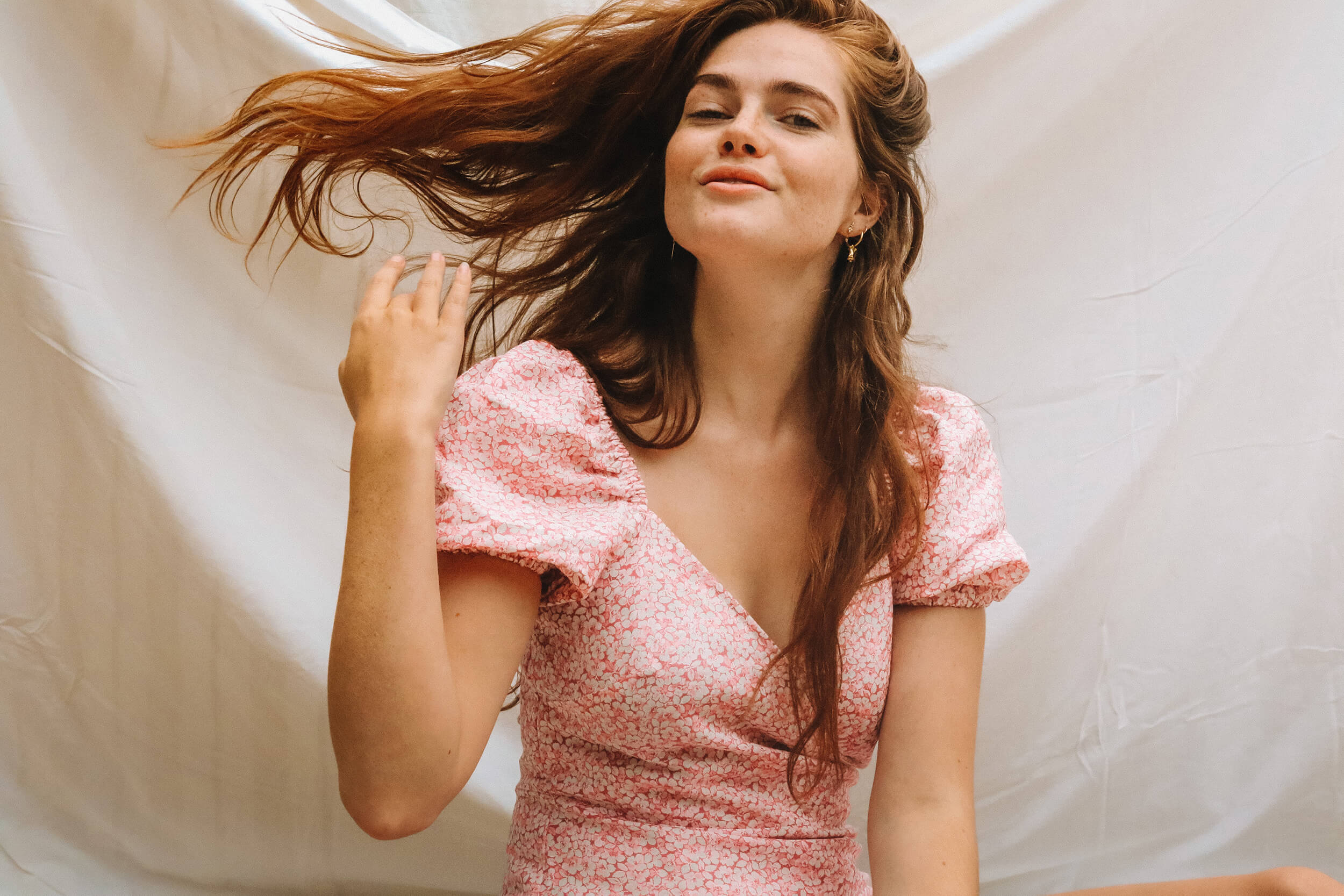 How are you practicing self-care? What are you doing to combat anxiety during this time?
I try to invest in myself and do what makes me happy. For example; buy me a vintage sparkly ring, get a massage, or start a vegetable garden. Whenever I invest in myself like that I believe it will come full circle.
The beauty stuff on your nightstand?
I have nothing other than my salt lamp on my nightstand.
What's the skincare tool you are using the most these days and why?
I am broke I don't have a tool, I buy vintage rings.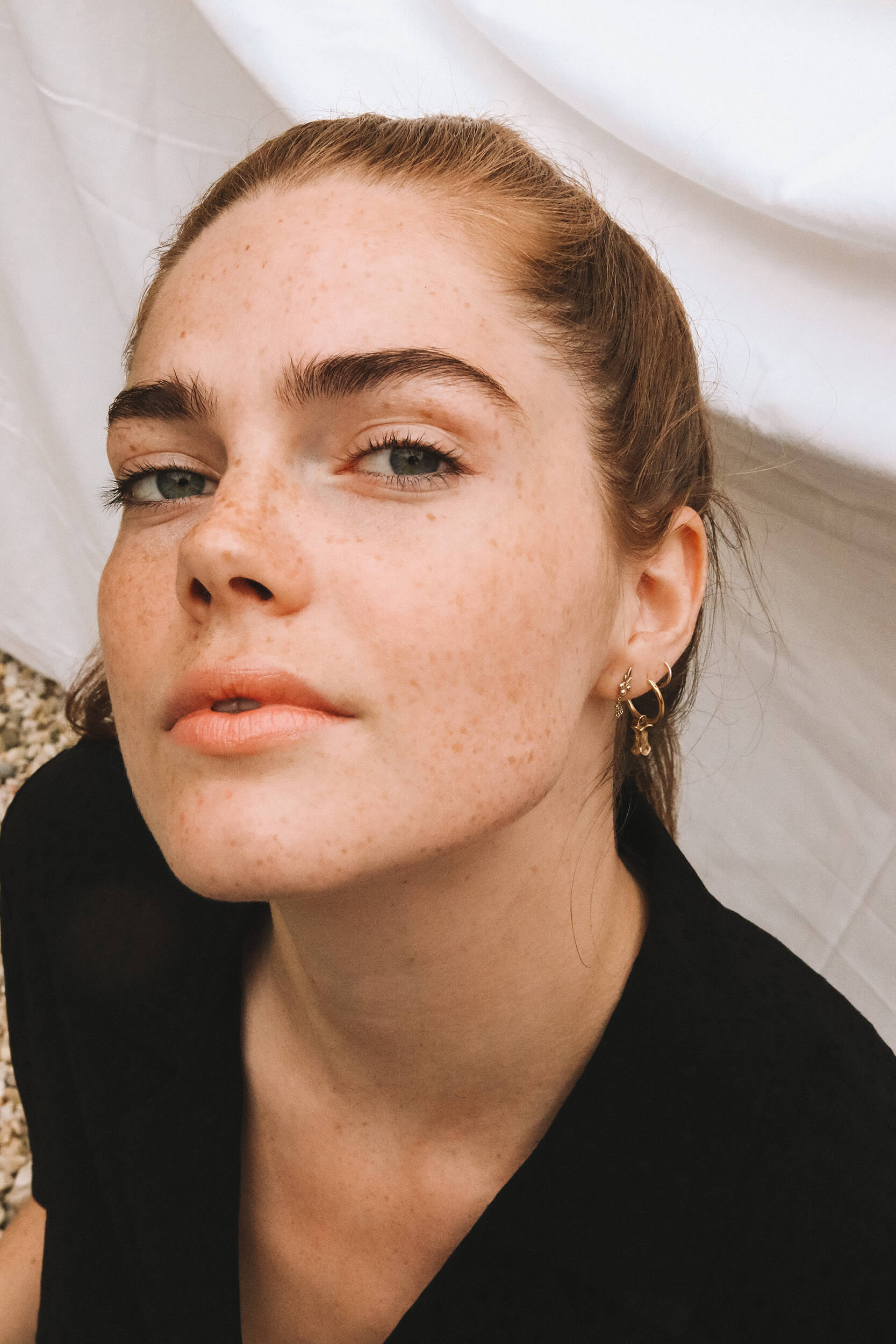 Are you playing around with makeup?
Not really, just been embracing the natural look and giving my skin more love. I do love a fun eyeliner, wish I could get it down. It ends up looking like a very awful smoky eye.
Current top favorite makeup brands?
My current favorites are Charlotte Tilbury and the Body Shop makeup.
The last product to which you said "no"?
Waterproof mascara. It was an accidental purchase but I couldn't get it off of my eyes. Obviously it was doing its job very well but its a "no" for me.
The last product to which you said "yes"?
I said "yes" to a tinted lip balm from Dior. It made me look very cute and kissable. Big fan.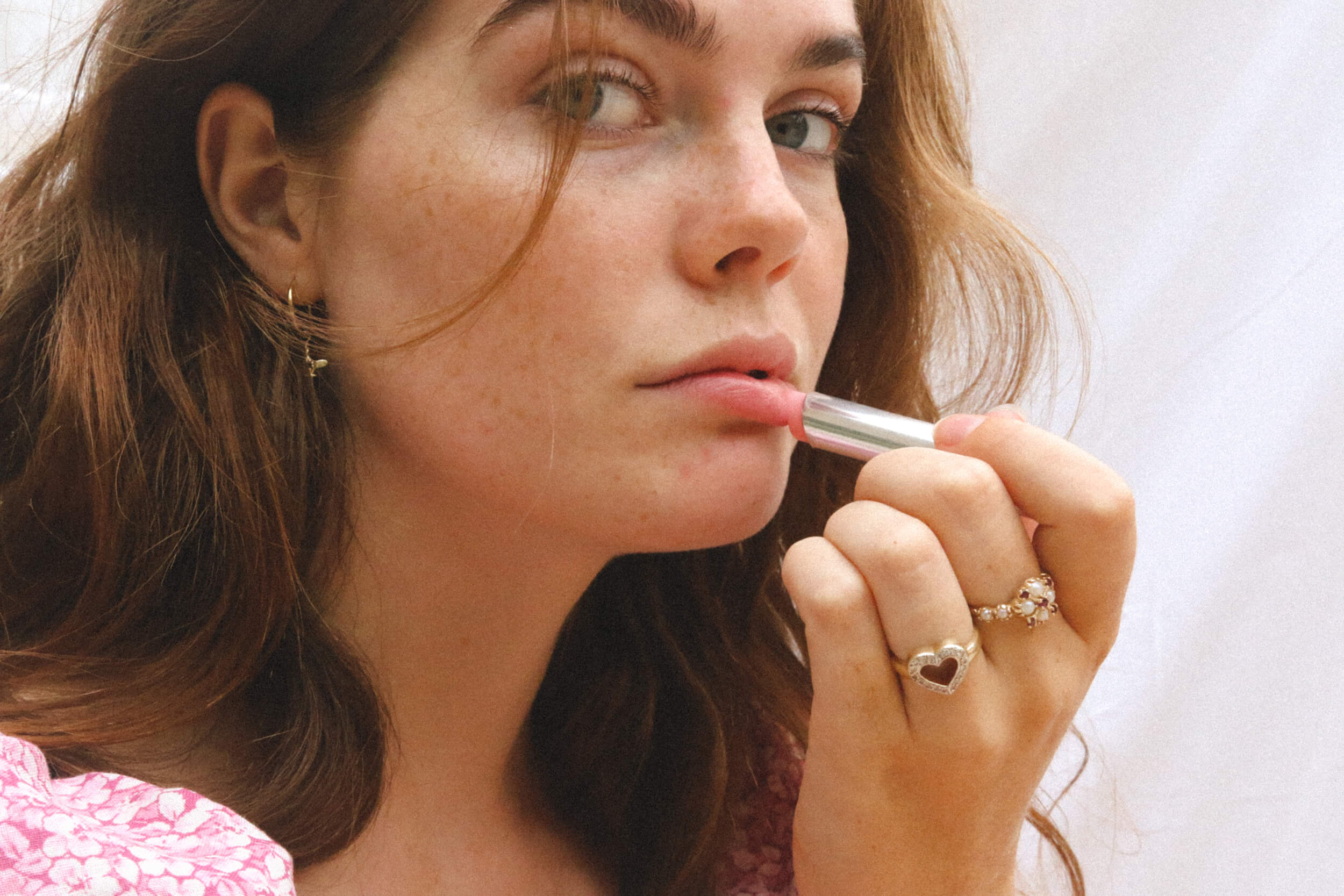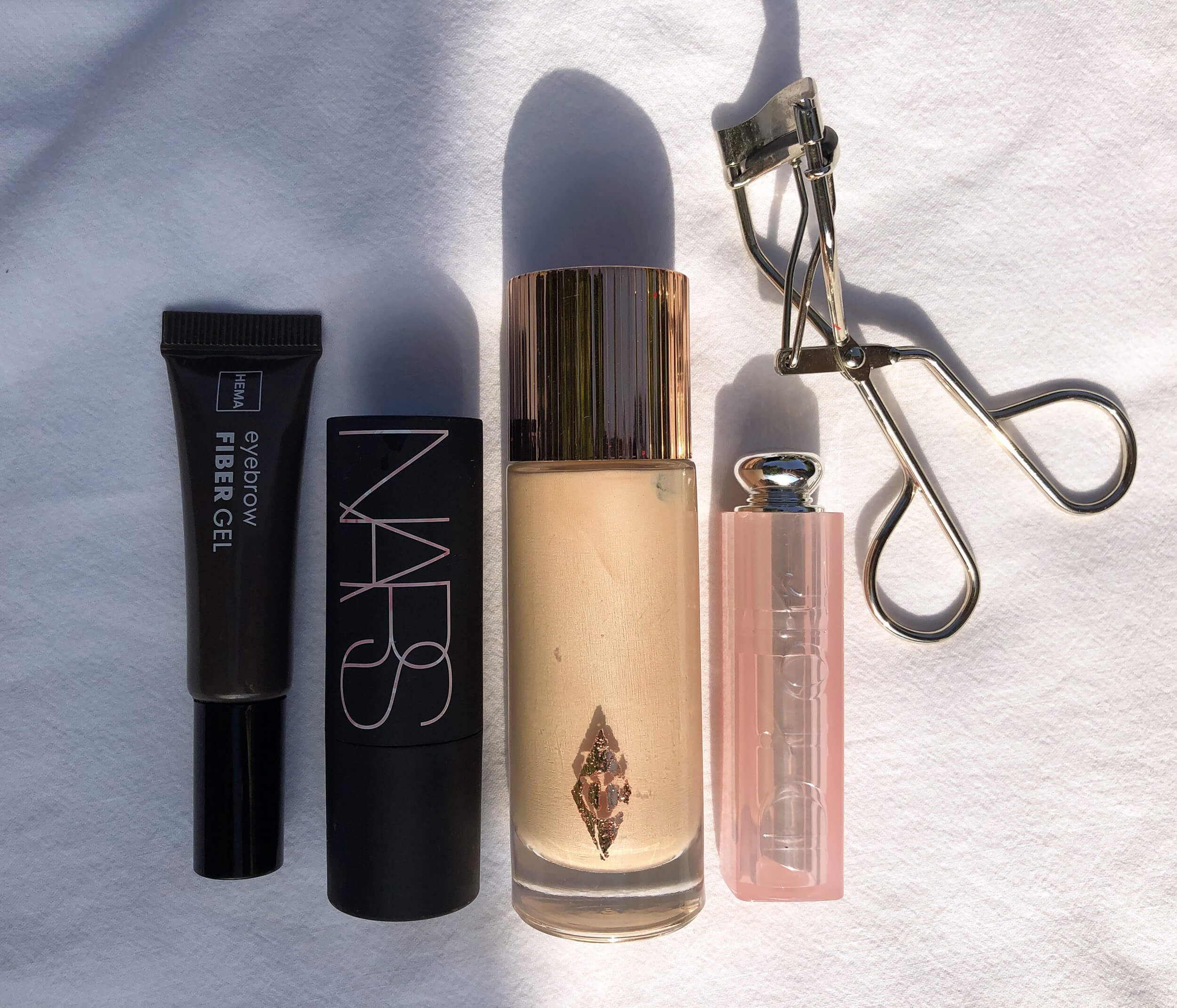 Your SPF of choice for staying in?
I don't use SPF when I stay in because it stains my white blankets.
Are you a fan of night masks? If yes, what are your favorite ones?
I'm not a fan of night masks, I'm not a very still sleeper so I feel that it gets everywhere.
These days, there is a lot of time to think: If you could invent a skincare product that isn't on the market yet, what would it be?
An anti-racist facial cream for all the Karens out there.
What do you do for your skin that is not strictly linked to skincare products?
I wash my pillowcases twice a week to help my skin stay clean.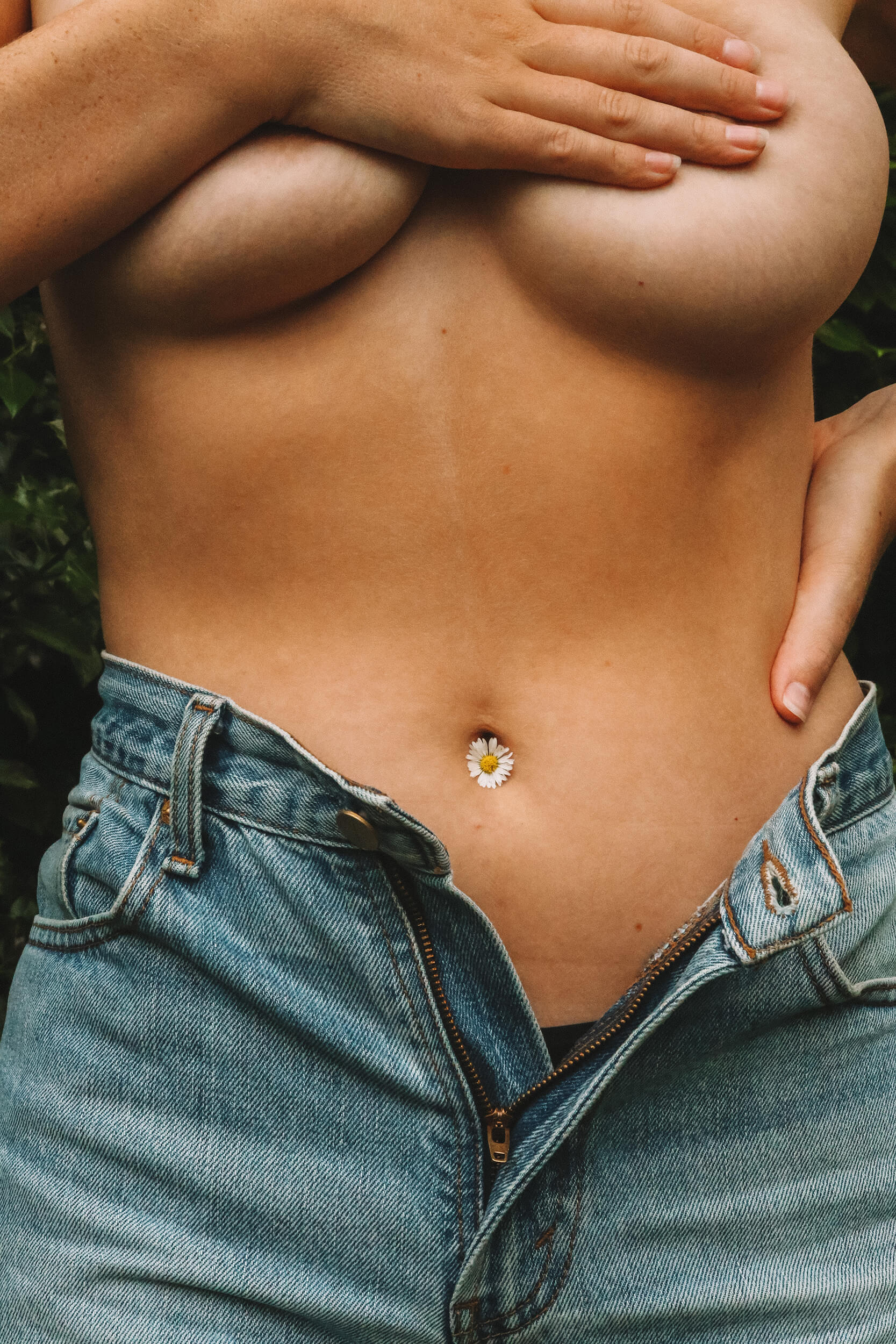 "An anti-racist facial cream for all the Karens out there."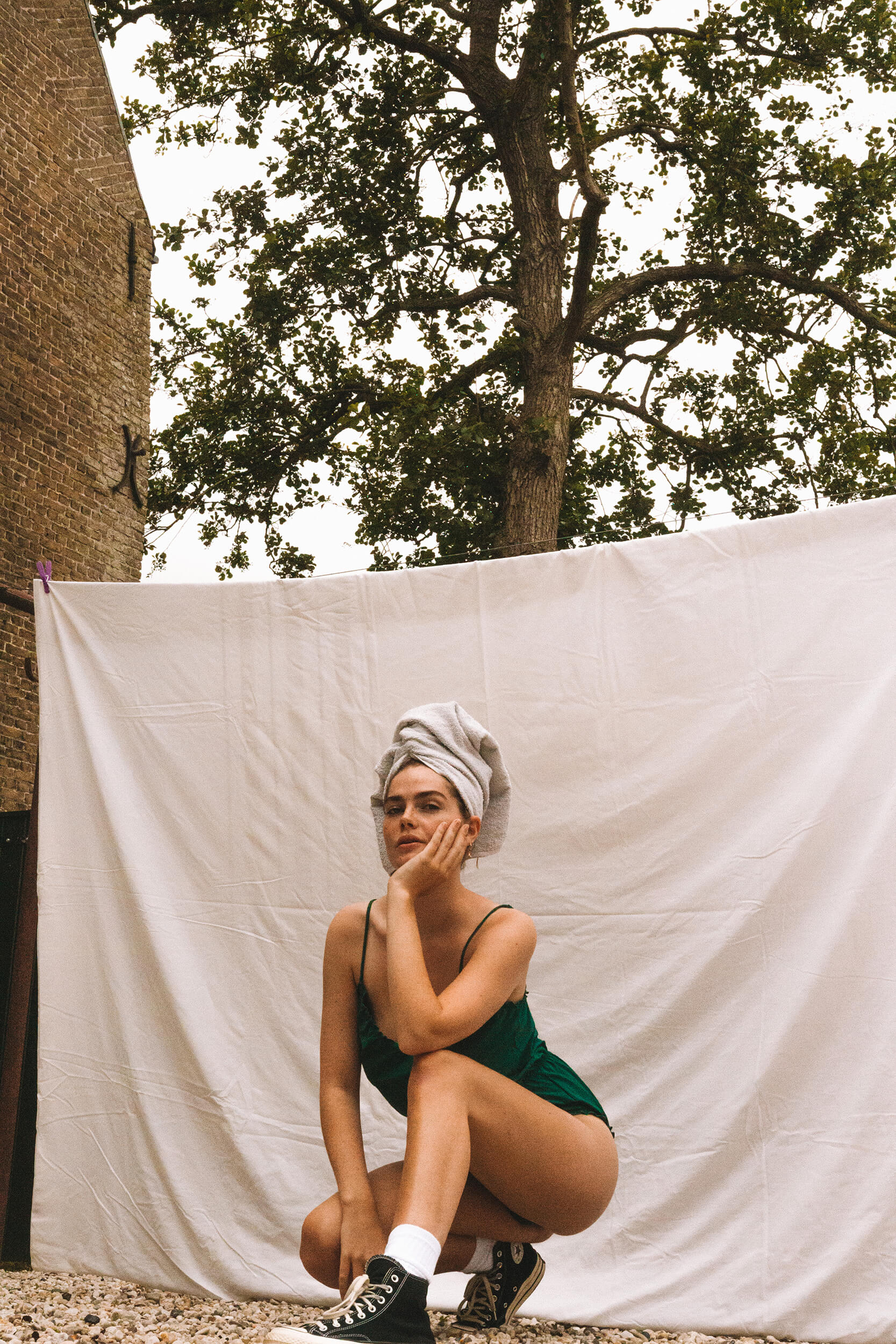 What's something new we can expect from you after quarantine is over?
Nothing. Just me. Same old shit.
Is there a book you are currently reading?
Yes! It's a Dutch book called "Seks" by Rik Van Lunsen and Ellen Laan.
What is the last thing that made you smile?
Probably my boyfriend Joris or my dog.