Here in the office, we needed a change from the usual classic, polished, minimalistic beauty brand. We wanted something colorful, fun, with eye-catching names like "Toc Toc Toning" and "I'm Very Useful" (which is quite the reassuring name, for a primer). Luckily enough, nobody does fun like K-Beauty, the beauty made in South Korea that's quickly stealing the hearts of beauty addicts around the world. Touch in Sol is an answer to the prayers of all the people that find themselves bored with their makeup routine.
Finding the perfect balance between the bubbly and colorful soul of South Korea's beauty capital and the most advanced technologies, Touch in Sol is not a brand that takes itself too seriously: if people want fun, bubbly and catchy products, this brand has the right things to offer.
________

Touch in Sol – Pills of History
________


Founded in Seoul, South Korea, by Sean K Lim: a creative, inventive mind who's described as "obsessed with music, movies, fashion, food and technology." If you look for lengthy interviews released by him, though, you're to be disappointed: Sean K Lim, although briefly presented on Touch in Sol's website, is quite the man of few words. But he's a perfectionist, and (although having opened and raised other 4 brands, which he follows closely) Kim still insists on testing and trying himself each and every Touch in Sol product. Thanks to its leader's never-ending commitment, advanced formulas and an amazing packaging, Touch in Sol has bloomed in just 3 years from modest South Korean brand to tycoon of K-Beauty, enchanting the West, including Sephora US, Australia and Cult Beauty are head over heels for the cheeky, pop Korean brand!

________

Touch in Sol – The Idea Behind the Brand
________
Touch in Sol has two keywords: Fun, hence the packaging and the pretty names, and Quality.
One other important feature of the brand, which says all we need to know about it, is speed: Touch in Sol and its founder Sean K Lim know all too well how fast beauty changes. In South Korea, beauty is just a very serious business: with an average of 9 to 15 steps per Beauty Routine and a love for porcelain skin (which is an ever-lasting aesthetic command in Asian culture), Seoul is a bubbly pot of technology, innovation and cash devolved to beauty-oriented research. If you're looking for the El Dorado of makeup 2.0, everyone would probably agree on Seoul.
Touch in Sol works as a bridge between the traditional spirit of Korean Beauty and the pop-and-fun, USA-inspired packaging. In 3 years, it has been the link between the amazing and fascinating spirit of K-Beauty, which is still slowly but steady conquering the hearts of beauty addicted all over the world, and the western market, which seems to find itself perfectly happy with the sassy names (No Pore Problem, for example) and the bright colors sported by each member of the Touch in Sol family.

________

Our Favorite Touch in Sol Products: The Shining Stars!

________


Toc Toc Toning Capsule Base
With brightening and defining pearls and crystals, this toning primer promises to help a flawless makeup, with lavender and rose extracts.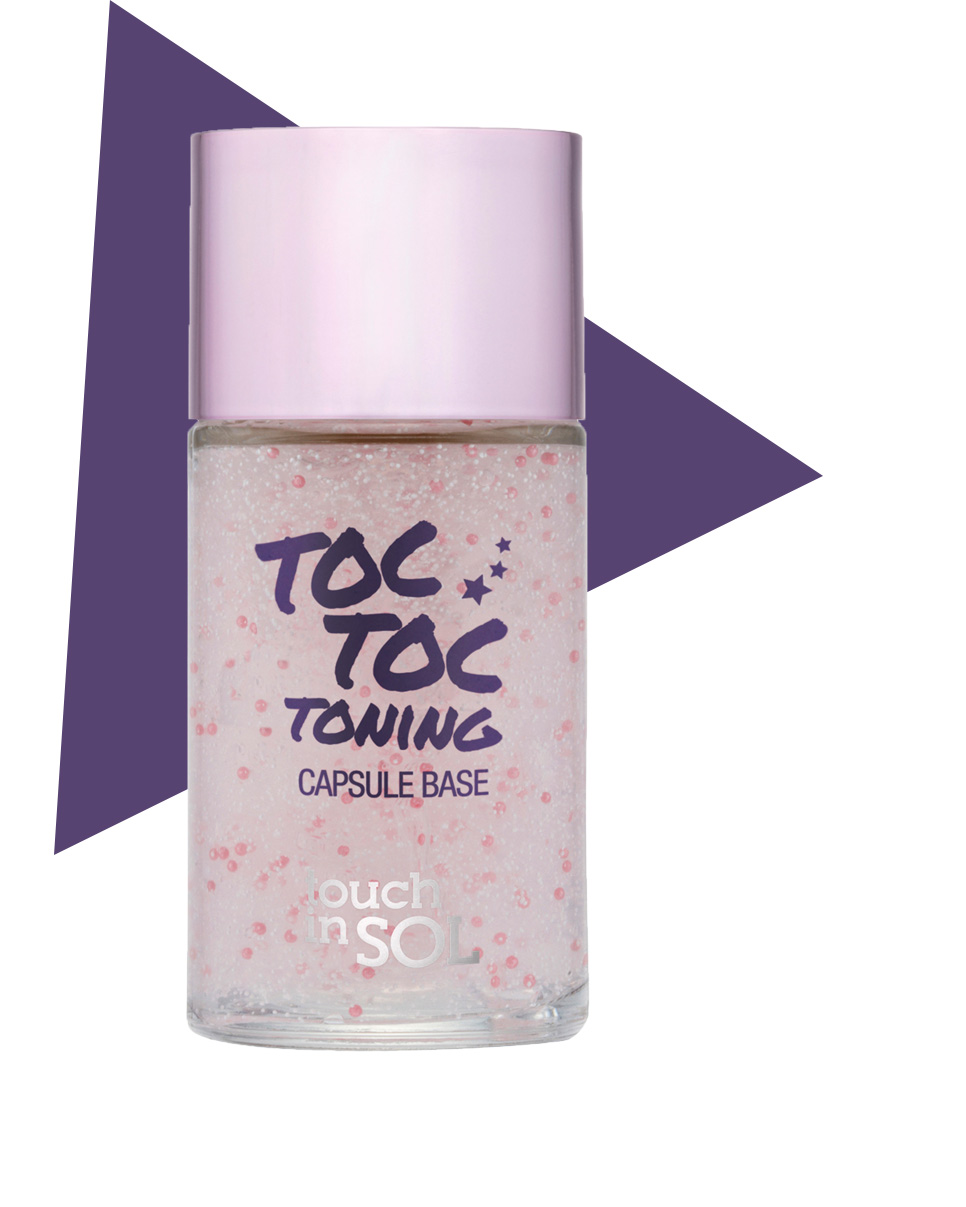 I'm Very Useful Make-Up Boomer
Photosensitive particles, Argan oil and lotus (among others) create your future skincare must-have: it works great as a primer for a flawless finish and as Makeup fixer to add a touch of light!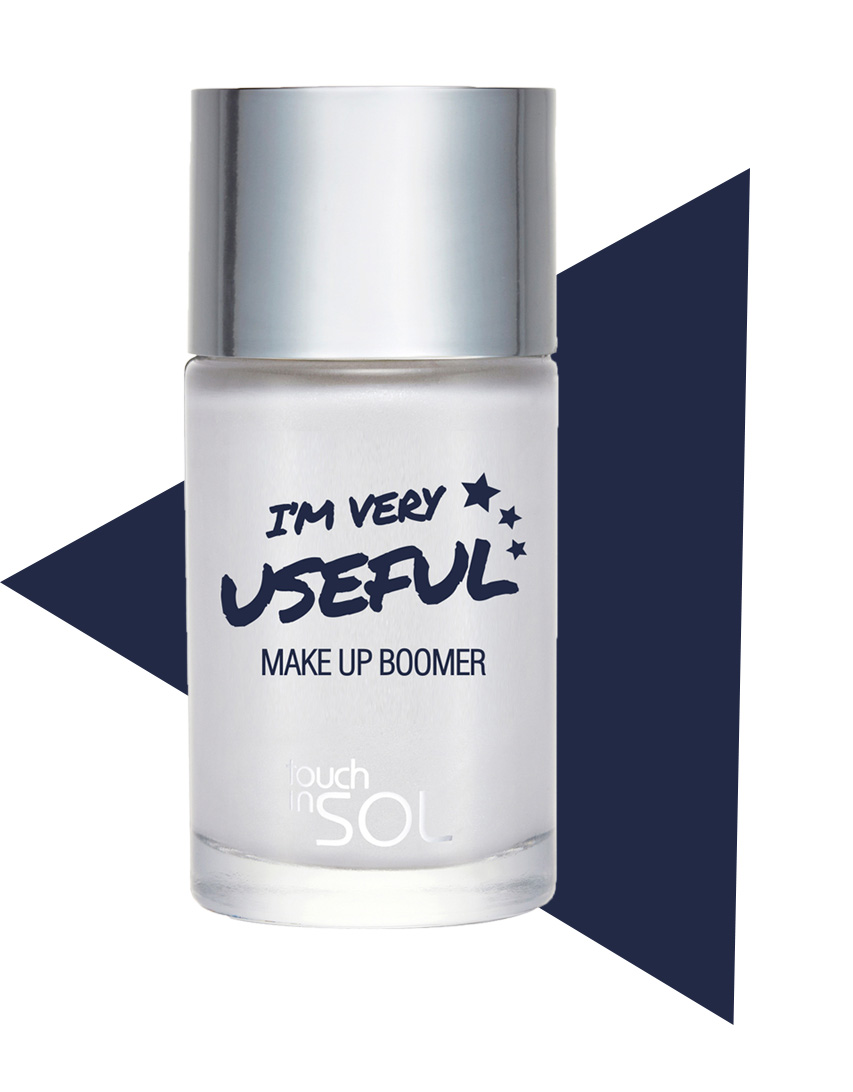 No Poreblem Primer
That's the sensible-skin friendly primer you'll need for a soft and silky finish. It's pink, has an amazing name and a light formula, perfect for every skin type.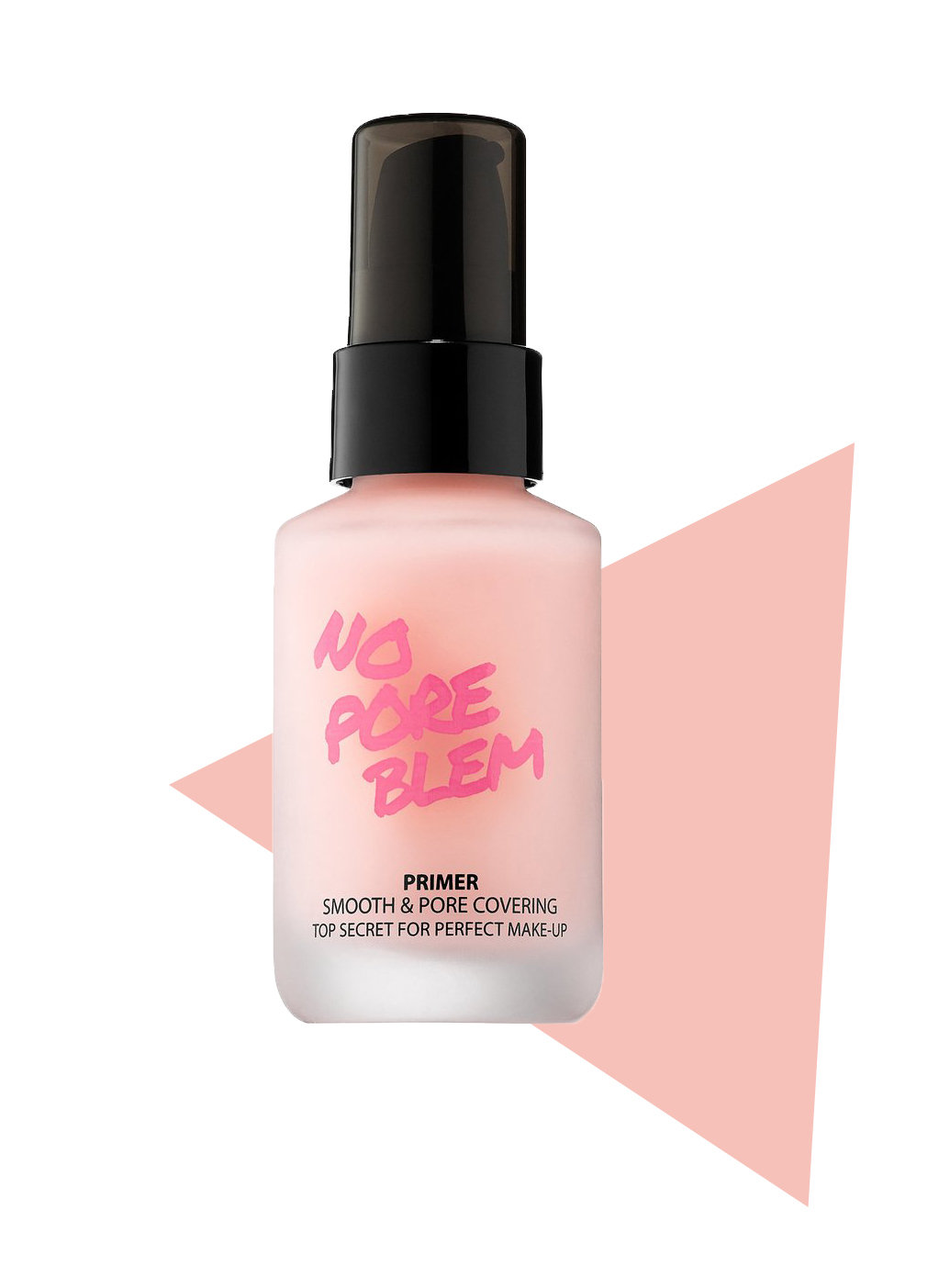 Feel Like Honey Moon Skin Base

Oh, the texture of this product! Its smell, its golden shade! Honey, gold flakes and rose extracts are the perfect beginning for a luxurious skincare routine. Trust us!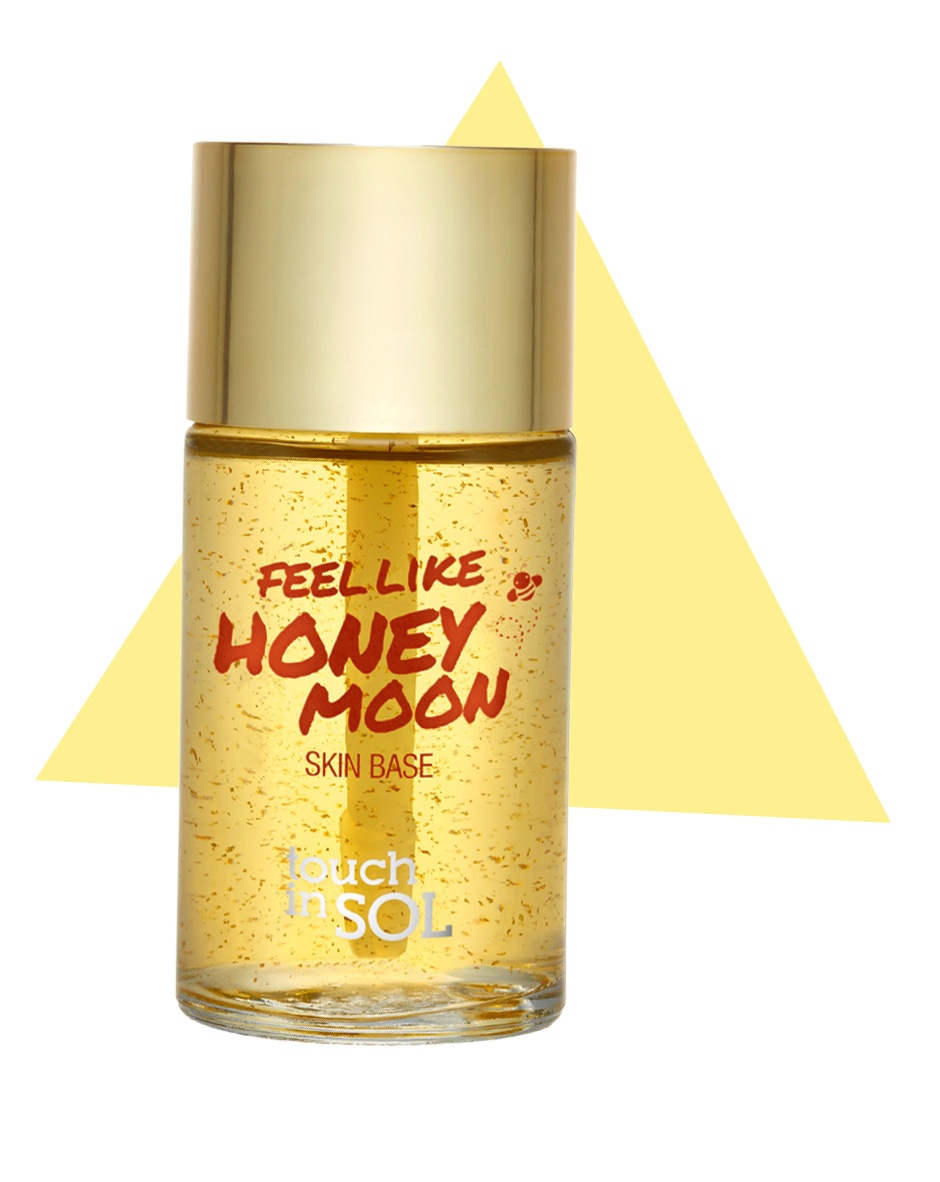 Metallist Liquid Foil & Glitter Eye Shadow Duo
Yes: this is a duo of eyeshadow, coming in 11 shades and oh so glowing. The metallic colors have a great staying power, while the glitter adds a touch of sparkle to the lid.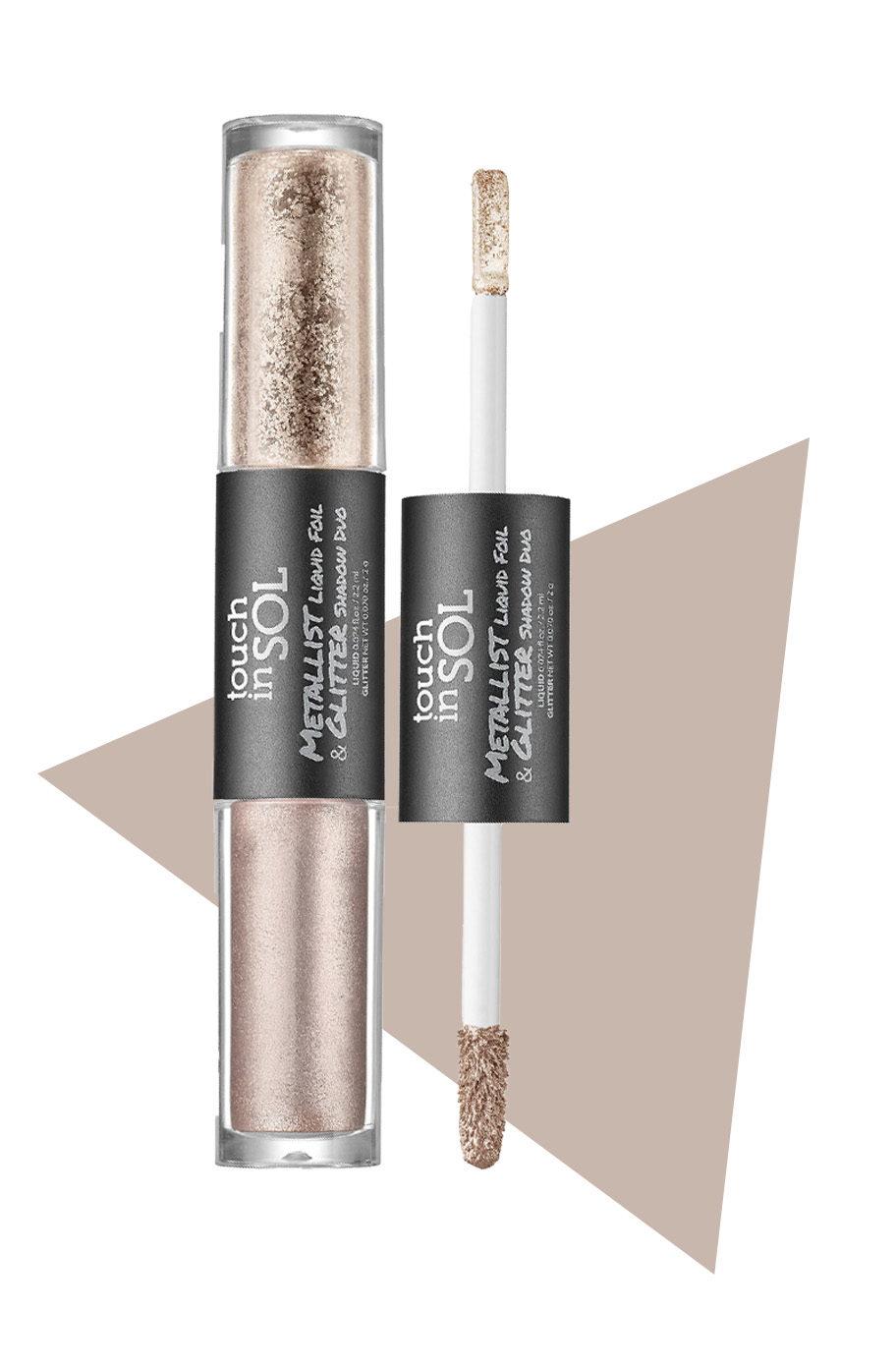 Paper Pusher Stretch Fiber Lengthening Mascara
Yes, you read well: from paper fiber and a never-ending research. The Korean paper fibers adhere to the lashes, creating visible coverage and increasing the volume. Magic!