The truth is at the very base of Paula's Choice. For over three decades, Paula Begoun (founder) has made quality and transparency the cornerstones of her brand.
Let's discover her world, her idea of skincare, and our favorite products from this result-driven brand!
Pills of History
For a long time, Paula had looked for products that would help her skin since she was struggling with acne & eczema, facing problems such as unhelpful products or unkind formulas that didn't help at all or that even worsened her condition.
That's why Paula started her campaign to research potent and effective formulas to create a line of life-changing products that could help not only her own skincare issues but the ones of many, many other people all around the world that are struggling with their appearances.
In 1985, Paula self-published her first best-selling book, "Blue Eyeshadow Should Be Illegal" and subsequently appeared on "The Oprah Winfrey Show" where she was given her nickname, The Cosmetics Cop, because of the attention she always gives to the formulations and the ingredients in everything she uses (attention which is not always shared by the other brands that can often cause problems to the most sensitive skin types).
Ten years later, in 1995, Paula launched Paula's Choice: a brand that always follows the truth, not what's popular (as the brand's mission states). Not only Paula's Choice was (and still is) a conscious and ground-breaking platform that offers effective and potent products, but it was also one of the world's first online beauty brands.
The combination of innovative e-commerce and effective products prompted a steady growth and expansion, with Paula's Choice opening up through the years to Europe and Asian markets and nurturing an ever-growing range of products for each and every need of the skin.
The Mission of the Brand
Research, always telling the truth and a detail-oriented mind-frame, paired with a transparent ingredient list: this is what Paula's Choice believes in. Not miracles, but science-driven results that are gained with cutting-edge research, as well as active ingredients in appropriate concentrations and stable pH levels.
"We use everything skin needs, nothing it doesn't and nothing that could irritate or bother the skin," is written in the description of the brand. The brand's website goes on to explain that every product is formulated with antioxidants, skin-replenishing ingredients & skin-restoring ingredients to improve the overall health of our faces and complexion. All the ingredients that the brand uses promise to give constant aid to our skin, helping it through every possible issue with a vast range of products that are calibrated for each specific need.
As for the packaging, the colorful design (made of bright shades and soft, round lines) indeed contributes to making the products appealing. However, the choice to use non-transparent materials is not only an aesthetic decision: some ingredients lose or weaken their effects when bottled in transparent packaging and jars (due to the effect of the light on said ingredients), therefore Paula's Choice always protects the efficiency of its products with packagings and materials that are perfectly calibrated to preserve the product inside.
With a clear and long list of non-safe ingredients to avoid (such as alcohol, essential oils, talc, or abrasive particles, and many others) since they might be potentially irritating or drying, at Paula's Choice the formulas only use the best natural and synthetic ingredients.
Moreover, Paula's Choice is strictly cruelty-free. Every product is tested on people by an independent laboratory for irritancy and safety, and this ever-growing research is paired with sustainable ingredients and recyclable packaging.
Our Favorite Paula's Choice Products: The Shining Stars
Clinical 1% Retinol Treatment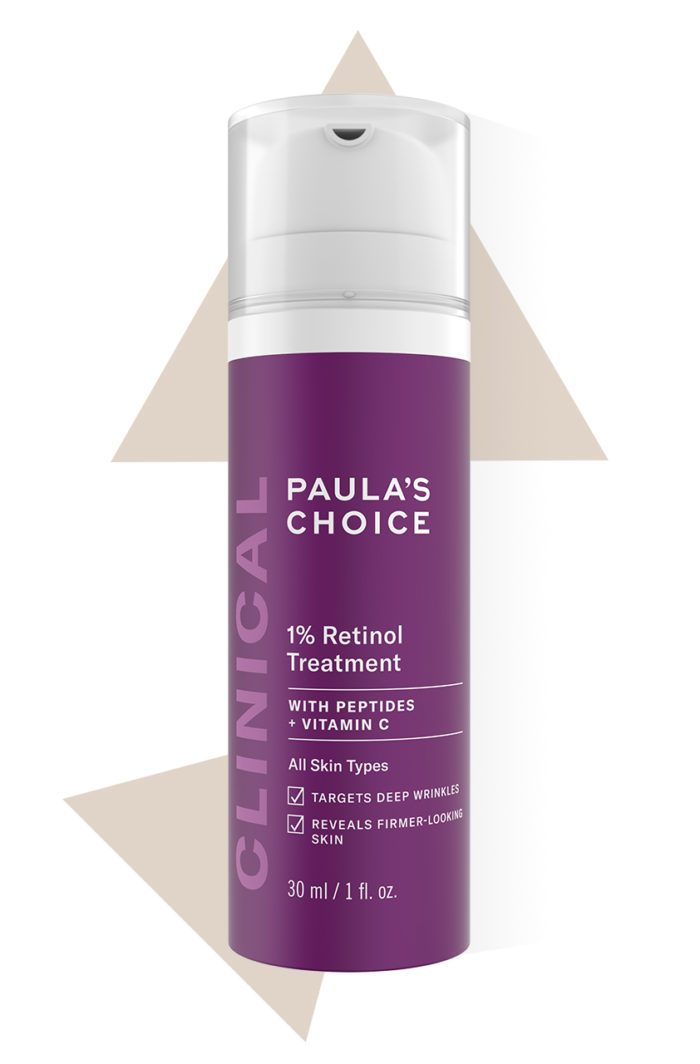 A lotion that improves skin tone and texture, lightweight and potent, for skin that is always thoroughly hydrated. The formula combines pure retinol with antioxidants, enhanced with licorice and oat extract to help brown spots fade and to moisturize the skin in-depth, diminishing the appearance of fine lines and wrinkles. It also promotes a more even-toned complexion.
We love it because our skin looks smoother, healthier: a real cuddle for the skin, made of soothing ingredients to help calm redness.
Resist Anti-Aging Skin Restoring Moisturiser SPF 50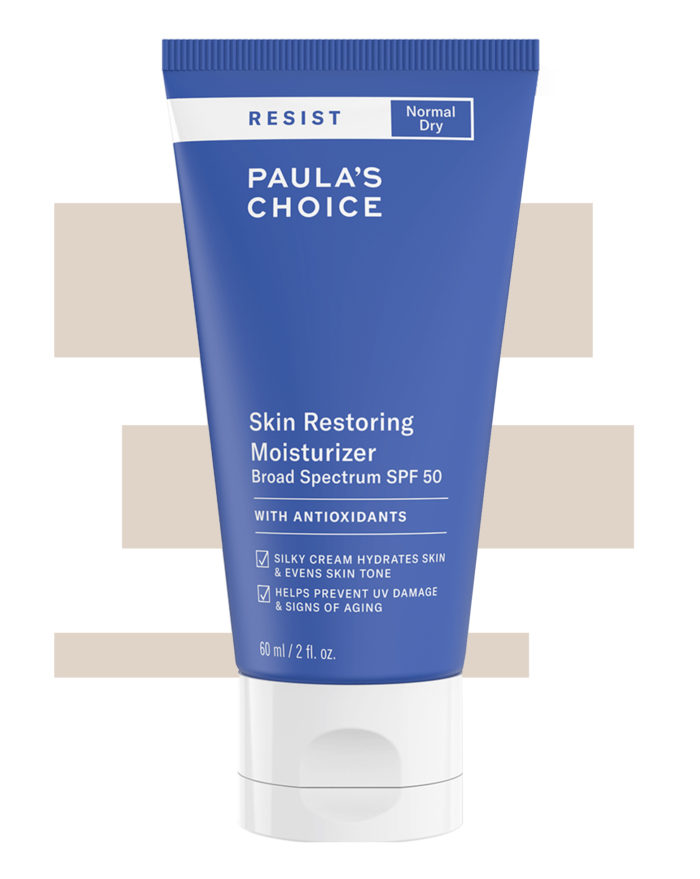 We love a product that can make us feel radiant and beautiful, but also protected from sun damage!
This multi-tasking moisturizer contains SPF 50 to shield and (thanks to the shea butter in the formula) moisturize even the most desert-dry skin. The product is enriched with an anti-aging formula and contains tone-improving ingredients like niacinamide and licorice for younger-looking, plump (and protected from the sun) skin.
10% Niacinamide Booster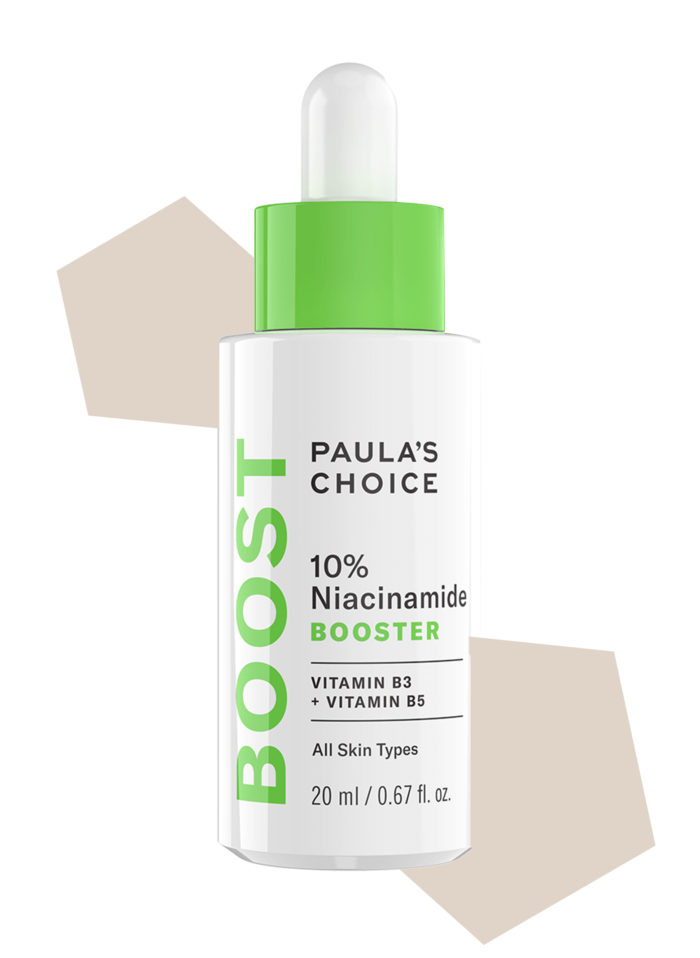 If you want to boost your skin's texture, this is the product you were looking for.
With a lovely colorful packaging, the multitasking Concentrated 10% niacinamide feels weightless while visibly minimizes pore size and improves the skin's texture. It's ideal for all skin types and enriched with vitamins; it fights the signs of aging while reducing post-breakout marks.
Radiance-inducing but also soothing and gentle, it's a real SOS and a cornerstone for a routine that aims to preserve our skin's appearance and health.
Clinical 0.3% Retinol + 2% Bakuchiol Treatment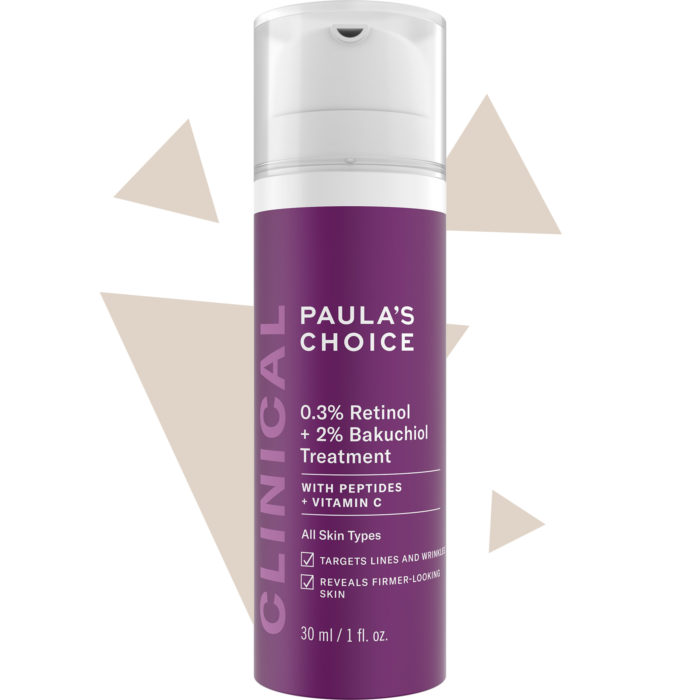 What's Bakuchiol? This plant-agent (widely used in Indian and Chinese medicine) has anti-inflammatory properties, it helps the skin to better tolerate retinol and is a hero ingredient in this lightweight lotion. In this treatment, it's paired with active peptides and Vitamin C for breath-taking results.
The Clinical 0.3% Retinol + 2% Bakuchiol Treatment is suitable for all skin types, ready to fight sun damages thanks to an advanced formula, specially developed to reduce the visibility of fine lines and wrinkles. All the while, it maintains a plump, healthy skin because of its capability to restore firmness and even out skin tone (granted by the triple-action anti-aging complex).
Resist Anti-Aging Clear Skin Hydrator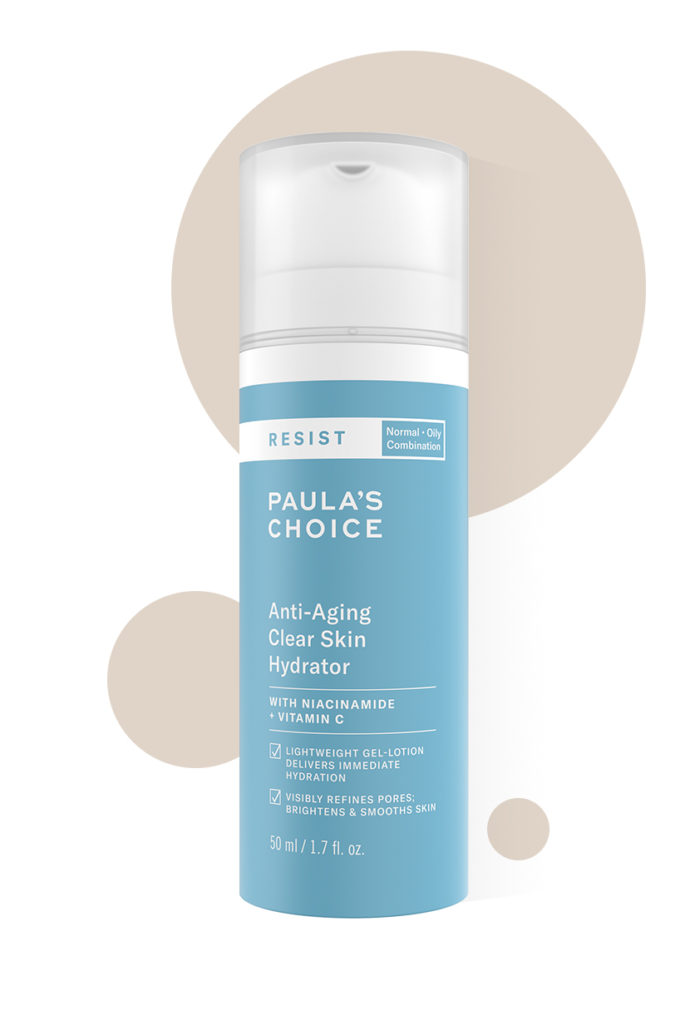 We always like a light, gentle but effective lotion that really helps the skin, and we're sure that it may be love at first try if you have sensitive skin.
A product that is unique: a moisturizer tailored for breakout-prone skin that helps to reduce discoloration from breakouts. It also has an anti-aging effect due to the antioxidants and cell-communicating ingredients that help fade post-breakout marks, but also extremely nourishing and comfortable on the skin thanks to the lightweight, non-greasy texture.
Water-Infusing Electrolyte Moisturiser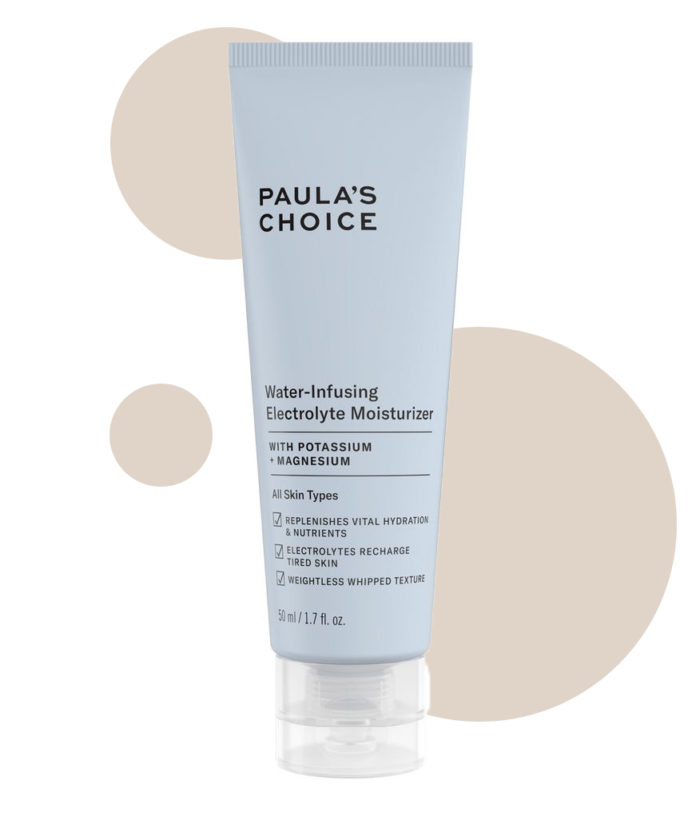 Dry, stressed and unhappy skin? Do you need a boost to pamper your complexion and "reset" it, while offering deep hydration and enhancing the skin power to retain moisture?
Then the Water-Infusing Electrolyte Night Cream is the perfect solution. The minerals (electrolytes) in this night cream maintain the natural moisture balance without clogging the pores, working on both the skin's surface and deeper layers while antioxidants help protect against external influences.
Skin Perfecting 2% BHA Gel Exfoliant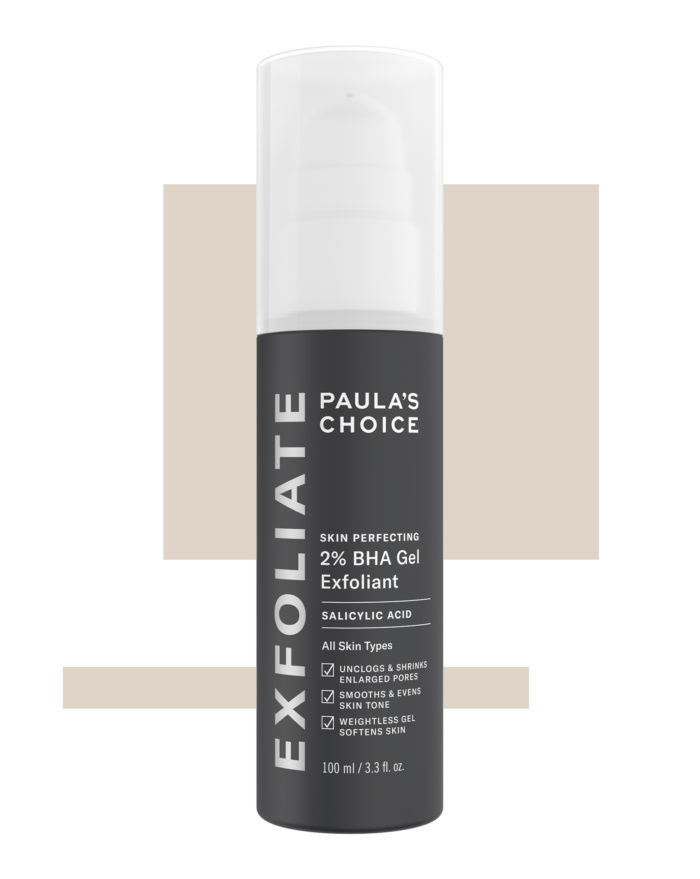 A light leave-on gel is a gentle, non-abrasive way to target blackheads and enlarged pores (for example in the T-zone).
This particular exfoliant product never feels sticky but still removes built-up dead skin cells and prevents breakouts and blackheads, for a flawless complexion: the 2% BHA (salicylic acid) removes dead cells both on the skin's surface and inside the pores, helping to reduce breakouts and redness.
A must-try product that improves our complexion and gently but deeply exfoliates and purifies the skin, strictly formulated with active and helpful ingredients: nothing is left to chance!
Clear Extra Strength Anti-Redness Exfoliating Solution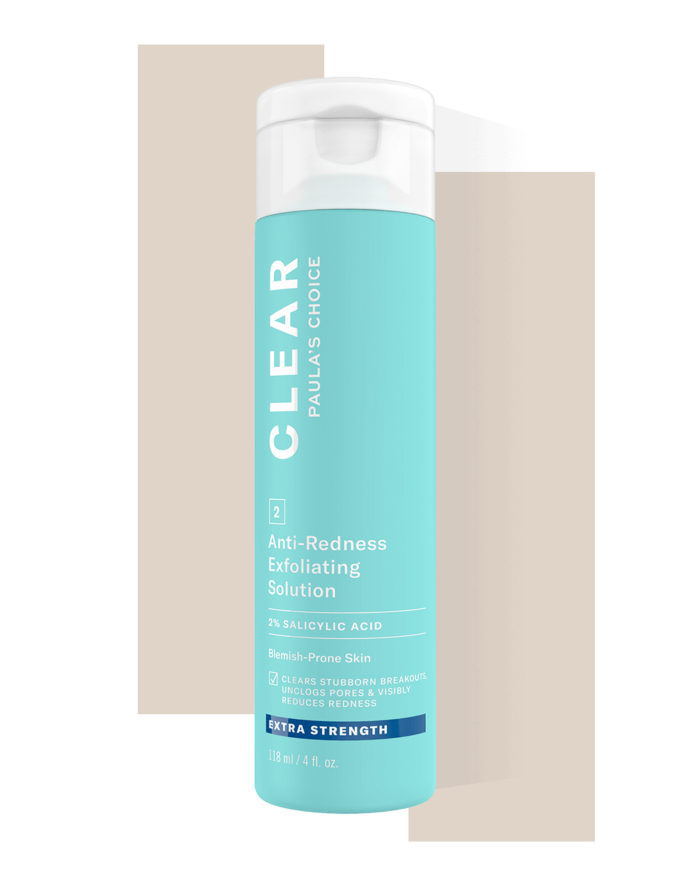 We all want soft and flawless skin, but we don't always have the time for a full-on skincare routine and slow-acting products, especially during hectic times.
Therefore, whenever you need to fight stubborn breakouts and blackheads but also don't have a lot of time, this 2% salicylic acid (BHA) exfoliant is your knight in shining armor. This leave-on but fast-absorbing formula leaves a deliciously silky texture, penetrating deep inside the pores to clear breakouts and reducing inflammation.
C15 Super Booster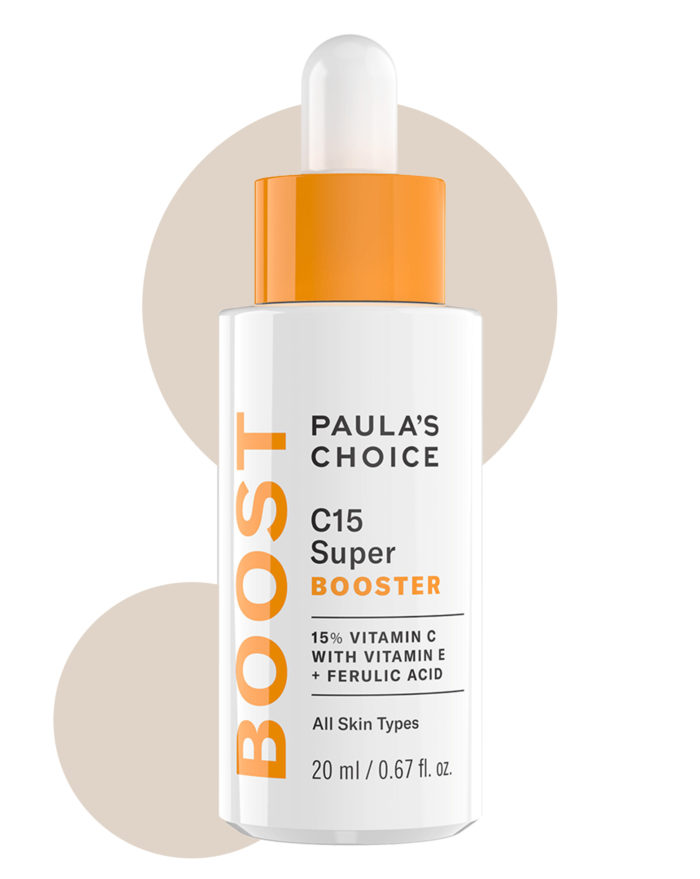 Sometimes, our skin needs to be pampered and protected to be radiant and beautiful.
To do so, we don't need a thousand products and a great number of ingredients because, in skincare, less is more! The C15 Super Booster contains a blend of 15% stabilized vitamin C at a pH of 3.0, potent antioxidants including vitamin E and ferulic acid, as well as skin-smoothing peptides.
A little goes a very long way and it protects the skin from everyday damages, acting also actively to prevent aging.