The brand we are going to discover today is a bit different from the usual skincare or makeup brands we are used to talking about: it is in fact a line focused on sustainable and Made in Italy hair removal, extremely recognizable and cool. We are talking about Fler, a brand born to break down the taboos on hair removal and promote the acceptance of your body – whether you like hairs or not.
Some Questions for Fler's Founder Allegra Violante
How did the idea of focusing on a hair removal brand come about?

 
The idea stems from the awareness that the make-up and skincare landscape is very dynamic, with the continuous birth of many new, fresh and digital-oriented brands. In the field of hair removal, however, we have lagged behind both in terms of product and, above all, communication and public perception. The brands are few, always the same ones that we are used to finding on supermarket shelves. Shavers and hair removal products are seen as a commodity: something we need but are not excited to have.  Fler was born with the idea to create a product that, in addition to serving an intent, can be traced back to an imaginary world and to a set of values that make it desirable and a source of pride. As we say… "let's make shaving cool again"!
The minimal brand is at the same time very recognizable and cool. Where did the inspiration come from?

 
The idea of the Fler project was born during my 3 year-experience in the United States. There, I had the opportunity to observe and test many effective, disruptive, and super cool American brands, both in the world of hair removal and in many other areas still considered "taboo", such as sexual wellness and period care. Looking at Europe, and especially Italy, I found nothing like it, and I said to myself "what are we waiting for?". I then returned to Italy to work on the project, make it real and launch it in October 2021.
With Fler you are already doing a great sustainability job: what will the next steps/ideas in this area be? 

 
Until now, we have been able to completely eliminate plastic from all our packaging. We only use FSC-certified paper and compensate for the CO2 of all our shipments by taking part in reforestation projects, directly involving our community without any additional economic commitment. For us, it is very important to build a value that is not only economic but transversal to the idea of sustainability in all its aspects, with particular regard to human value. We want to support causes close to our values: we were partners of the Milano Pride and we supported the Sirene Milano project, the first female football team in Italy, and Suns – End Rape Culture an association that provides free psychological and legal assistance for survivors. The next steps certainly include a more in-depth study of the product in order to minimize our impact as a company, increased involvement with nonprofit associations to support the LGBTQ+ community we work with, and an increasing commitment to fostering the quality of relationships with and within the Fler team itself.
Hair removal and body positivity: how important is it to talk about everything without taboos for you?

 
Very important. Fler, in an industry that contributes to feeding a cultural and information gap, aims at breaking down the taboos related to "real bodies": bodies not perfectly smooth nor perfect, but unique. This clearly triggers gossip and is not always easily accepted by the wider audience, but we are really happy and motivated to promote unconditional love for your body.
"Living your body and taking care of yourself should be the most natural and simple thing in the world. For this reason, all Fler products have been created to be a source of pride. There is only one right way to do it: yours".
This is Fler's motto, which promotes hair removal as an intimate and personal decision, without pressure from outside, or from inside. It is important for Fler to pass the message that it is essential to feel free to choose what to do with your hair, be it hair, body hair – groin, armpits, legs – mustache, or beard. In addition to that, to build a fairer and more inclusive world, the brand donates 1% of its proceeds to support the LGBTQI+ community and to fight against gender violence and rape culture.
Our favorite Fler products: the Shining Stars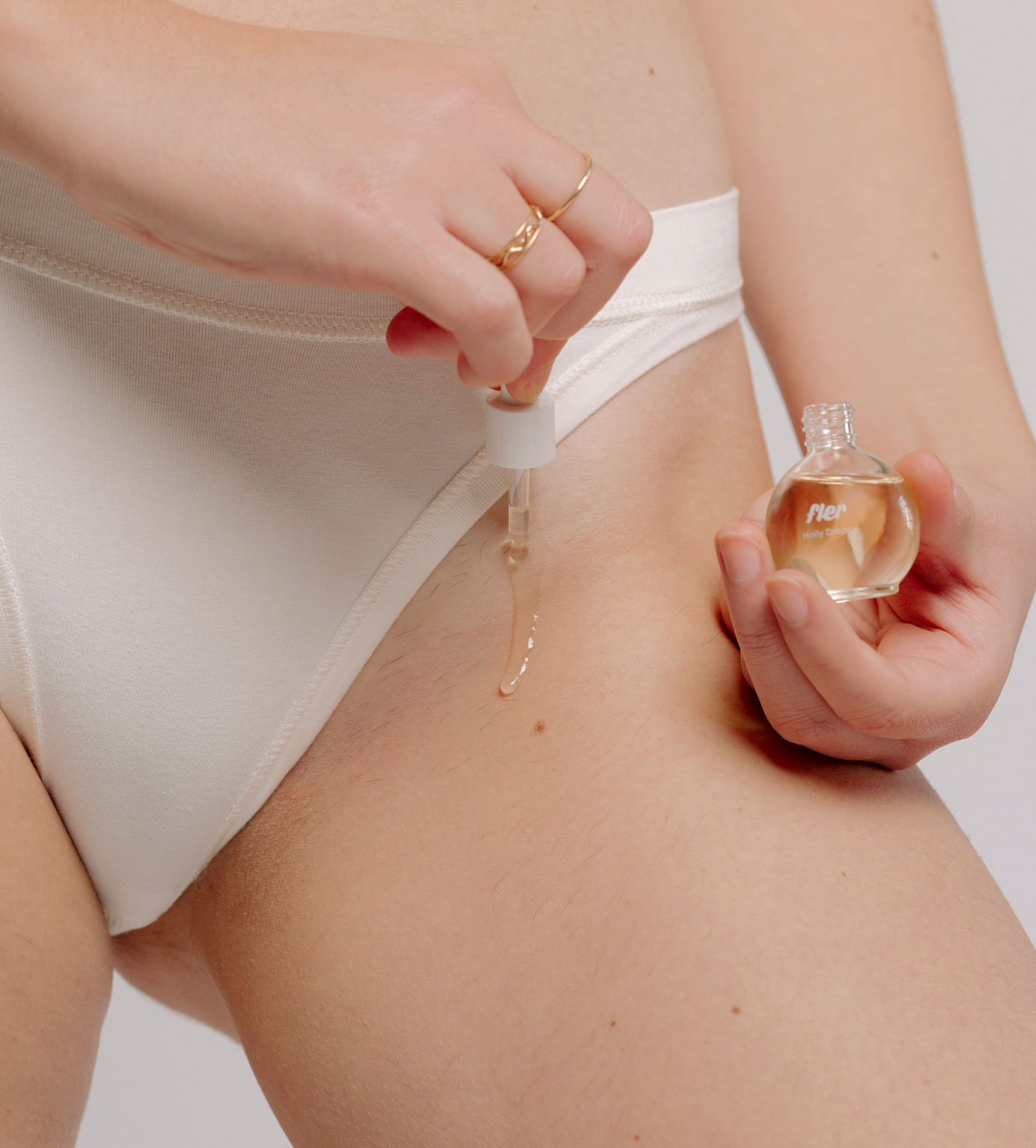 The latest arrival in the Fler house: an oil for ingrown hairs, post-hair removal pimples, and folliculitis, which acts between one hair removal session and the other. Enriched with Tea Tree oil, Tamanu oil, and Bisabolol to accelerate the process of healing the skin, and Coconut oil, rich in fatty acids, which thanks to its antimicrobial properties nourishes and protects the skin, this treatment is a real godsend! Before applying it, use the exfoliating muffle supplied with the product in the shower to remove dead skin and open the pores, and then, on dry skin, apply a few drops of Hoily Drops on the areas to be treated and you're done. P.s.: it is also perfect for delicate areas such as the groin, legs, and armpits, but also for beard and mustache.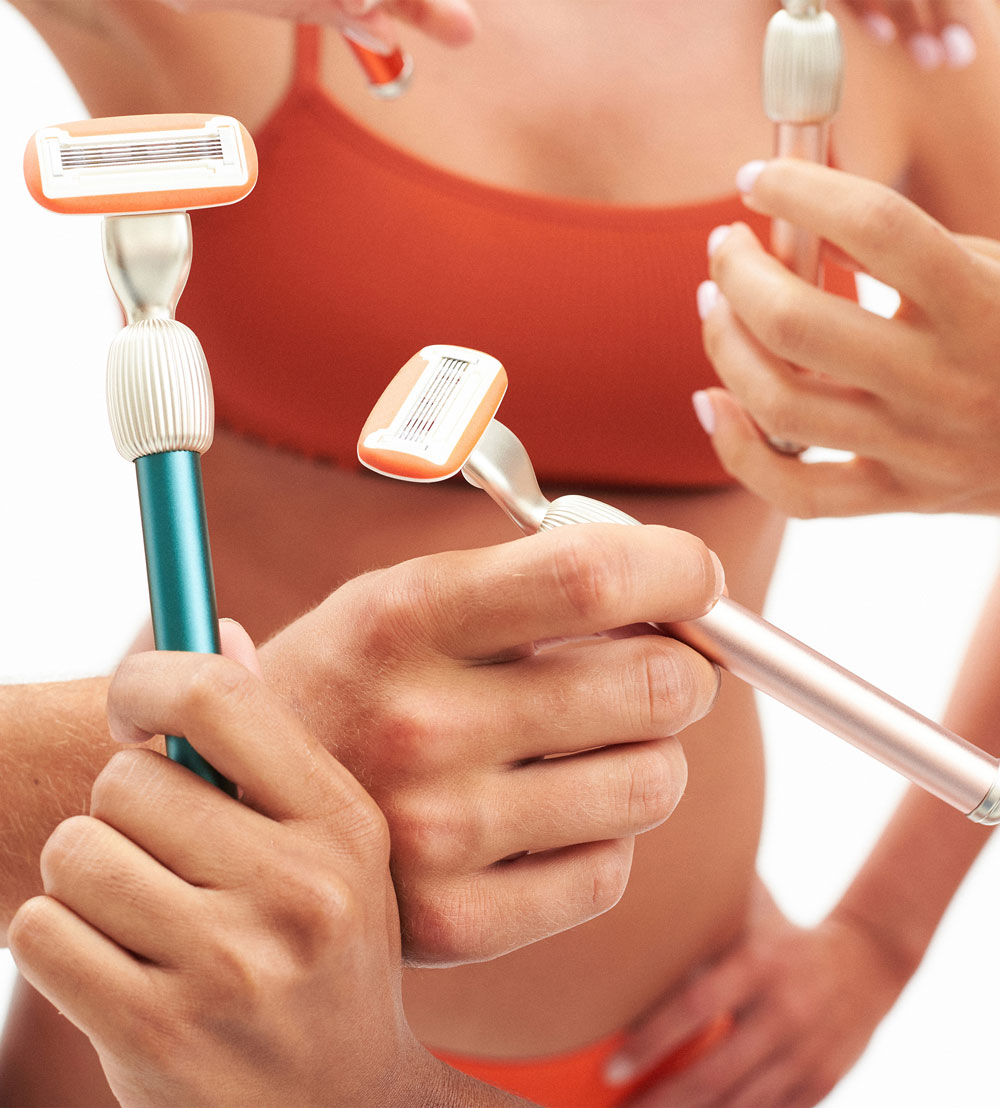 The Fler Razor Starter Set is designed to revolutionize the disposable, taking care of our Earth and our skin in a single time: contains an anodized aluminum razor and is endlessly reusable, available in 3 different colors – Sicily, a warm orange, Blush, a soft pink and Pine, a dark green -, coordinated support and 2 heads included. Each head is wrapped in a lubricating ring enriched with Aloe Vera, Vitamin E, and Jojoba oil, designed to slide on the skin without ever irritating it, combined with the patented technology RolaTek (a patented system that guides the blades and reduces friction), turn hair removal into a stress-free moment. Say goodbye to the cuts, the small wounds, and the razor-induced irritations! Furthermore, made of Swedish stainless steel, Fler blades are perfect for every part of your body and the colored aluminum handle was created to last forever.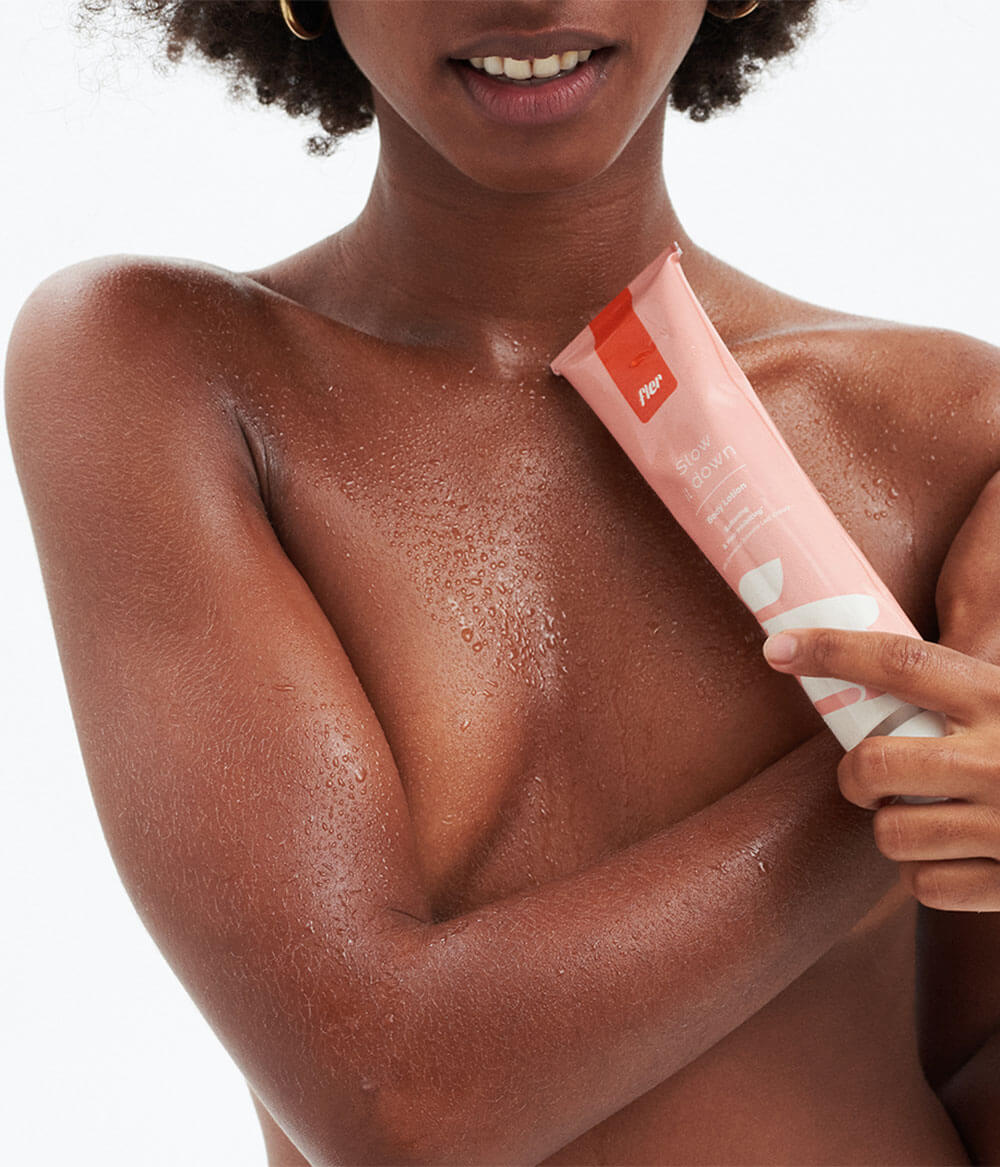 Have you ever hoped that your hair would grow more slowly somehow? With Slow it down from now on that can happen! We are talking about a moisturizing body cream enriched with Gymnema Sylvestre that slows hair growth + Vitamin A & E, a perfect mix of antioxidant nutrients and fatty acids; Centella Asiatica that calms irritated skin; sweet almond oil rich in vitamins and Calendula extract to reduce inflammation. How does it work? Rub it over your body until it is completely absorbed before or after hair removal (or as an extra cuddle) and apply every day for 4-6 weeks to see the first results.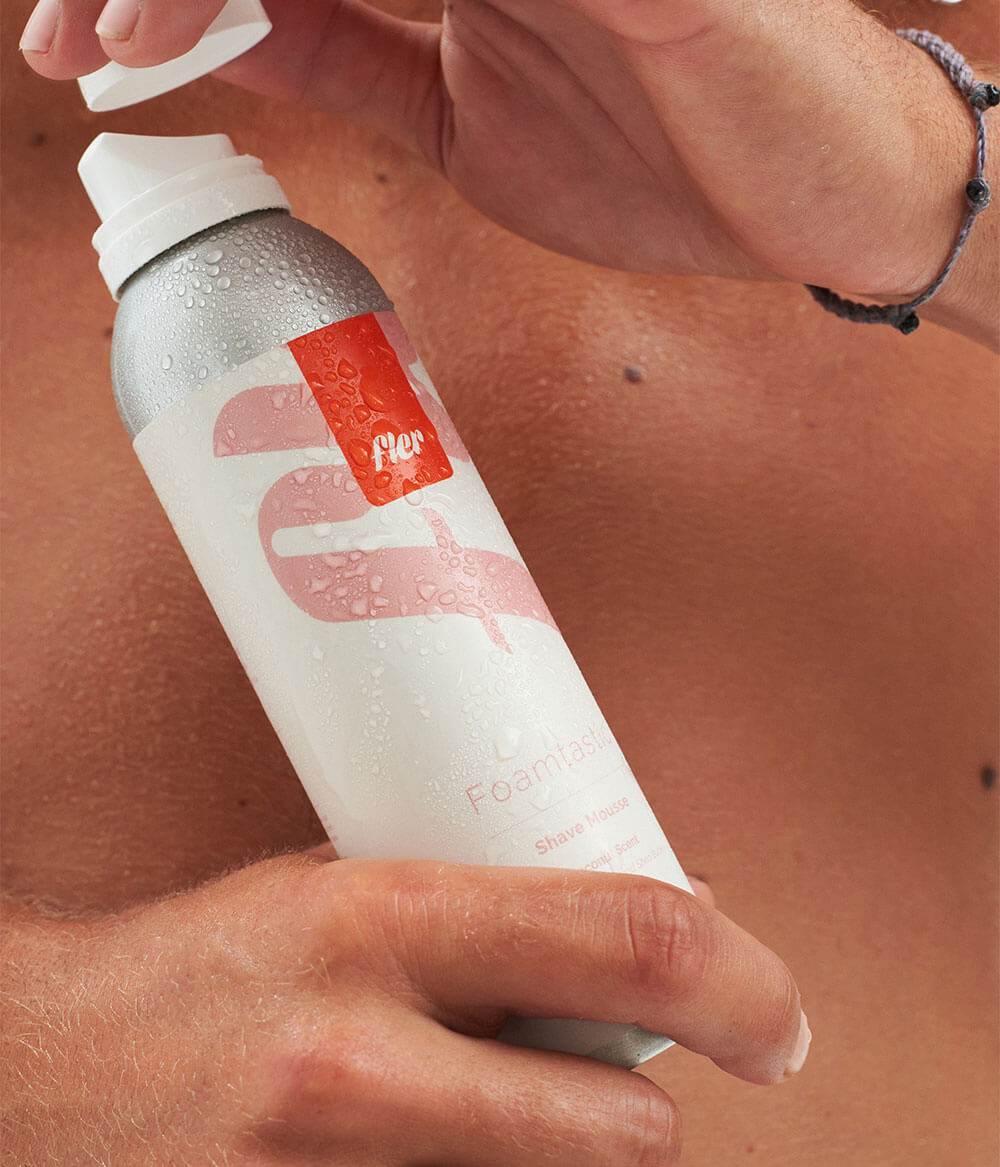 A scented mousse thanks to which the razor will flow effortlessly – even in the shower – and that takes care of delicate skin, through 4 nourishing oils: coconut oil rich in fatty acids and antimicrobial properties; jojoba oil that deeply moisturizes without clogging the pores; sweet almond oil that reduces irritation with an anti-inflammatory action and shea butter, rich in antioxidants that soften the skin. A journey towards the softness and scent of the sea, between freesia, coconut, and orange blossom.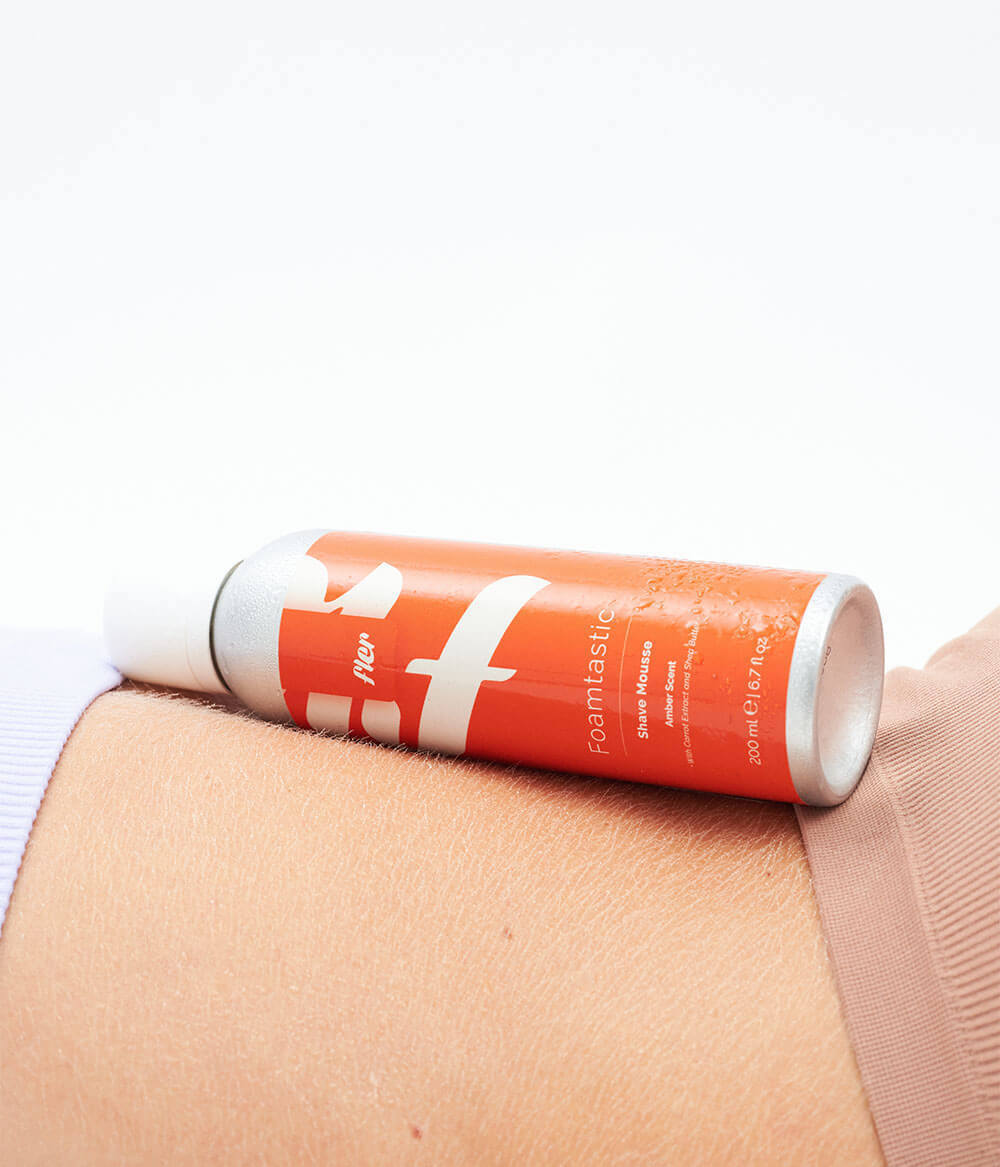 Not one, but two different choices: if you loved the Foamtastic Coconut you will be disappointed by the Foamtastic Amber. This mousse, unlike the marine scent of the first, smells of amber, patchouli, cloves, and neroli and contains carrot extract, which speeds up cell regeneration for healthy and bright skin, jojoba oil, sweet almond oil, and shea butter.