London based Skinny Dip is famous for many things: eye-catching IPhone covers, sparkling accessories and beautiful clutches and bags.
But creativity, just as quality, knows no boundaries!
_________
Skinny Dip: Pills of History
_________
Let's go back to year 2011, when a super young James Gold, along with his brother Richard and best friend Lewis, realized that there was a huge gap in the market: fashionable, funny, smart iPhone covers.
Since then, the brand has grown hugely, and that included being incorporated into the famous TopShop chain. Now Skinny Dip is sold worldwide also on Asos and has recently opened its first concept store in Carnaby Street, London, where everything had begun.
But that's not only the retail network that has expanded: the brand kept experimenting, going from only accessories to any kind of product…beauty included!
In 2016, Skinny Dip brought "a capital R" revolution in the (until then) depressingly boring world of Makeup Brushes.
_________
Skinny Dip – The Idea of a Metropolitan Brand
_________

Let's keep it real: this brand is just so Instagram worthy.
We're talking about marble-pattern on highlighter brushes, holographic makeup bags, body lotion in packages that look like milk bricks and West-coast inspired shades.
Skinny Dip has made a point in doing everything with a perfectly recognizable, up-to-date, youthful aesthetic. The promise here, along with a sweet scent and a good delivery of the makeup, is that every single one of their brushes, lotions and palettes will never, ever look nothing less than amazing on an Insta post or a Pinterest board.
Although their beautiful brushes are undoubtedly a legged, Skinny Dip may not be your first thought when it comes to skincare just yet, but one thing is positive: no one can go past one of those cool packaging or cool, summer infused palettes and not look twice.
_________
Our Favorite Skinny Dip products: the Shining Stars!
_________
Skinny Dip x Carmex Lolly Lip Balm
Tastes like candy but protects and hydrates the lips around the clock. With a SPF 15 for those days in the sun.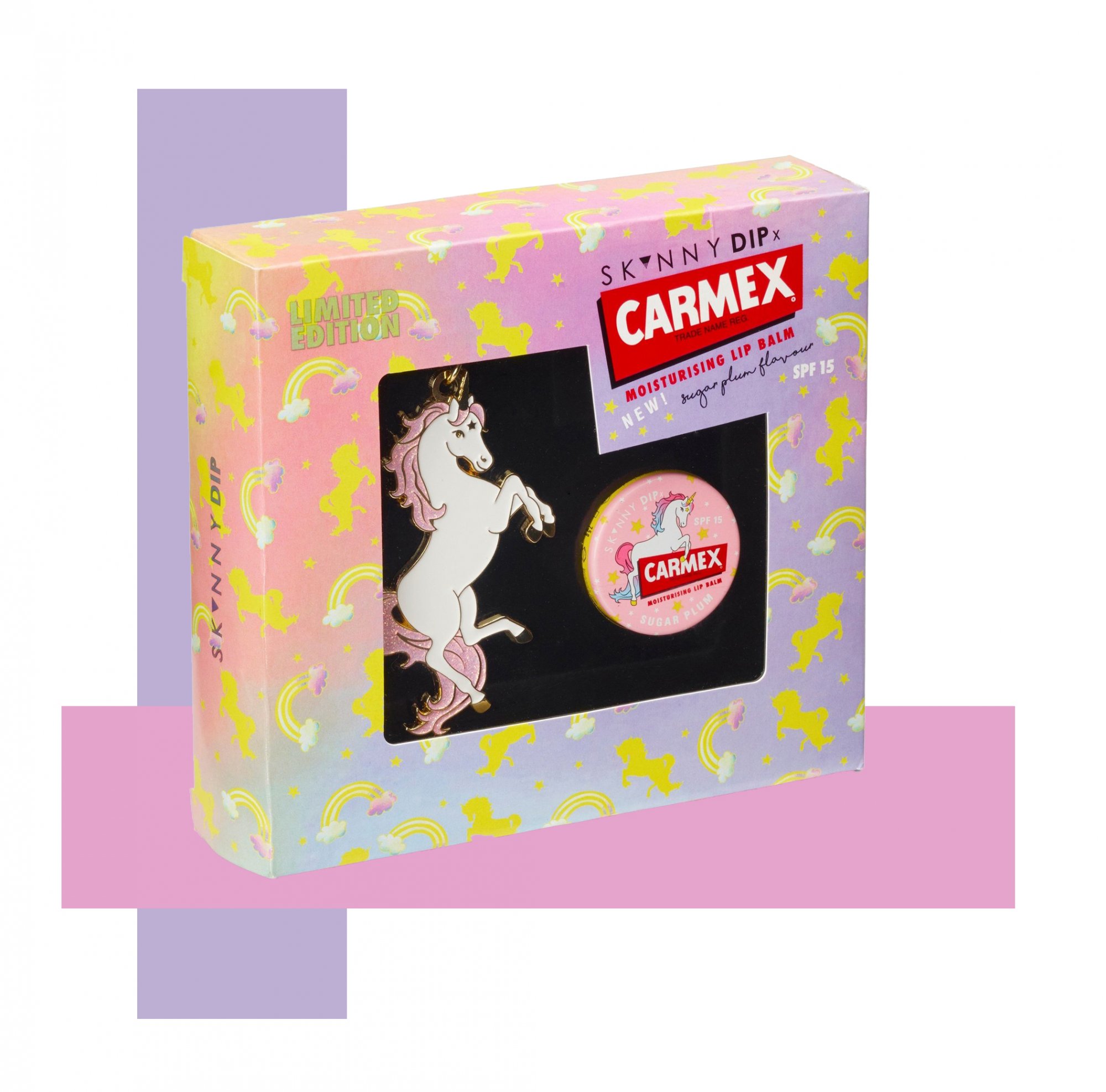 There She Glows Eye Palette
12 shades, both matte and metallic, going from nude and peach to mauve and copper-is red. Do you feel more like a freakin' princess (a deep matte peach) or a California (matte brick red) girl?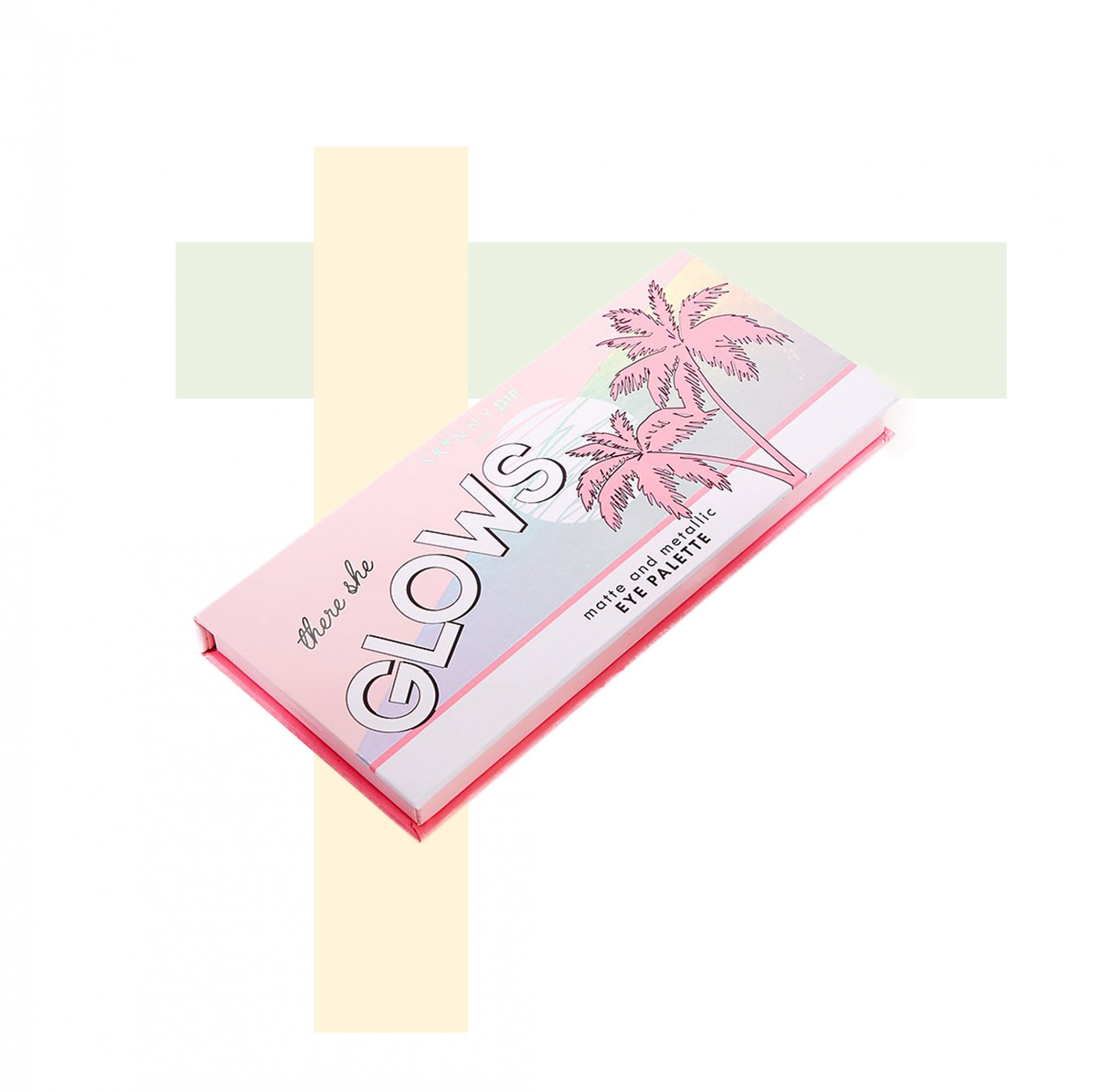 Glowing Out Illuminator Tube

A liquid illuminator with a holographic packaging, perfect for a to-go makeup.
You Not Brush Set
A set of 5 brushes, vegan-friendly in an amazing black and pink: use Feeling Fine for eyeliners and gel products and Crease Police for the perfect smoky eye.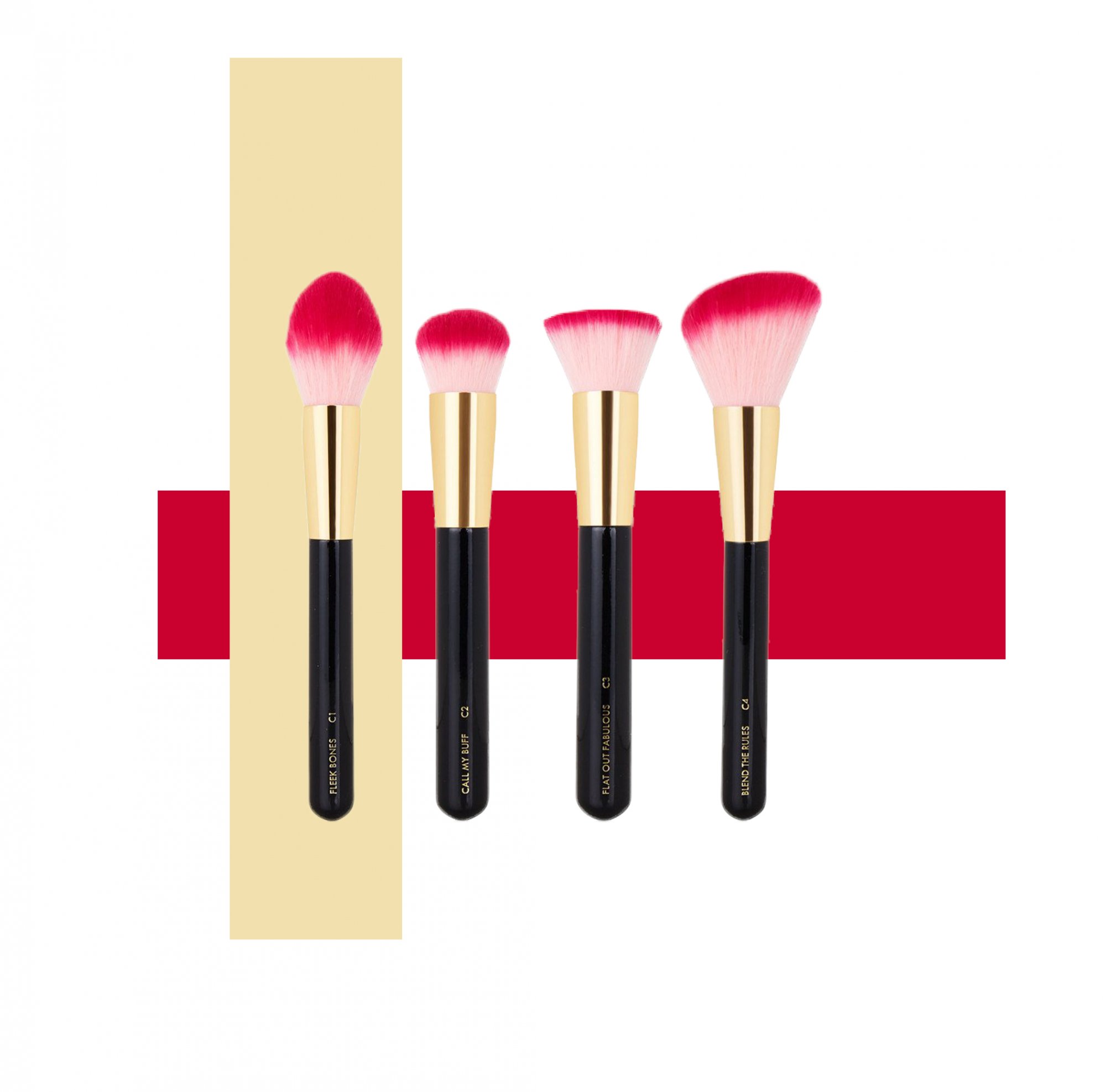 The Ultimate Beauty Set
A 5 pieces luxury body-care Body Exfoliator, Body Wash, Body Mist, Bath Soak & Body Cream. All the products are cruelty-free and smell amazing!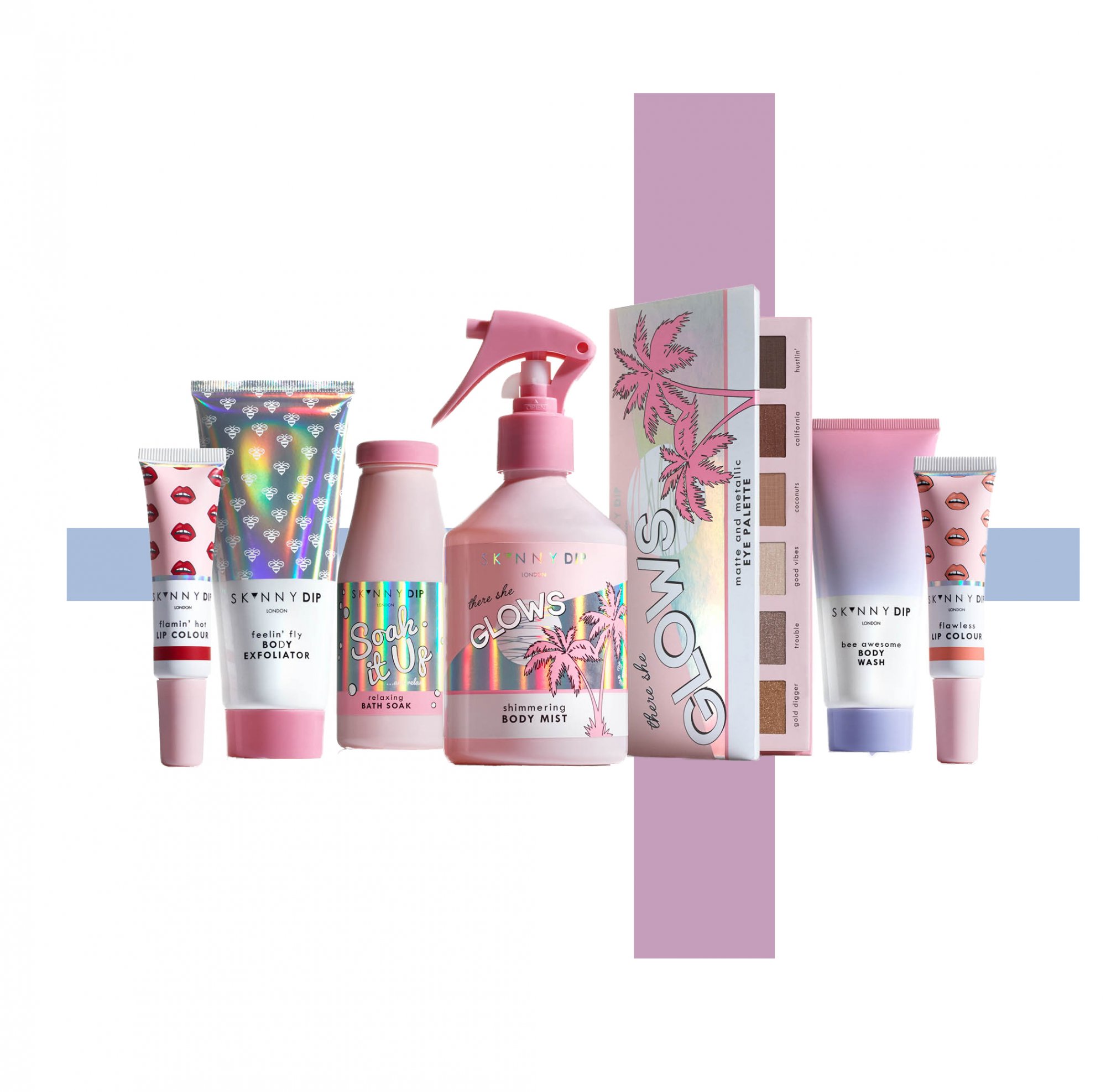 Dazzle Makeup Bag

A holographic, eye-catching makeup bag. We like it because it's enough to fit brushes, makeup essentials and even something for "just in case"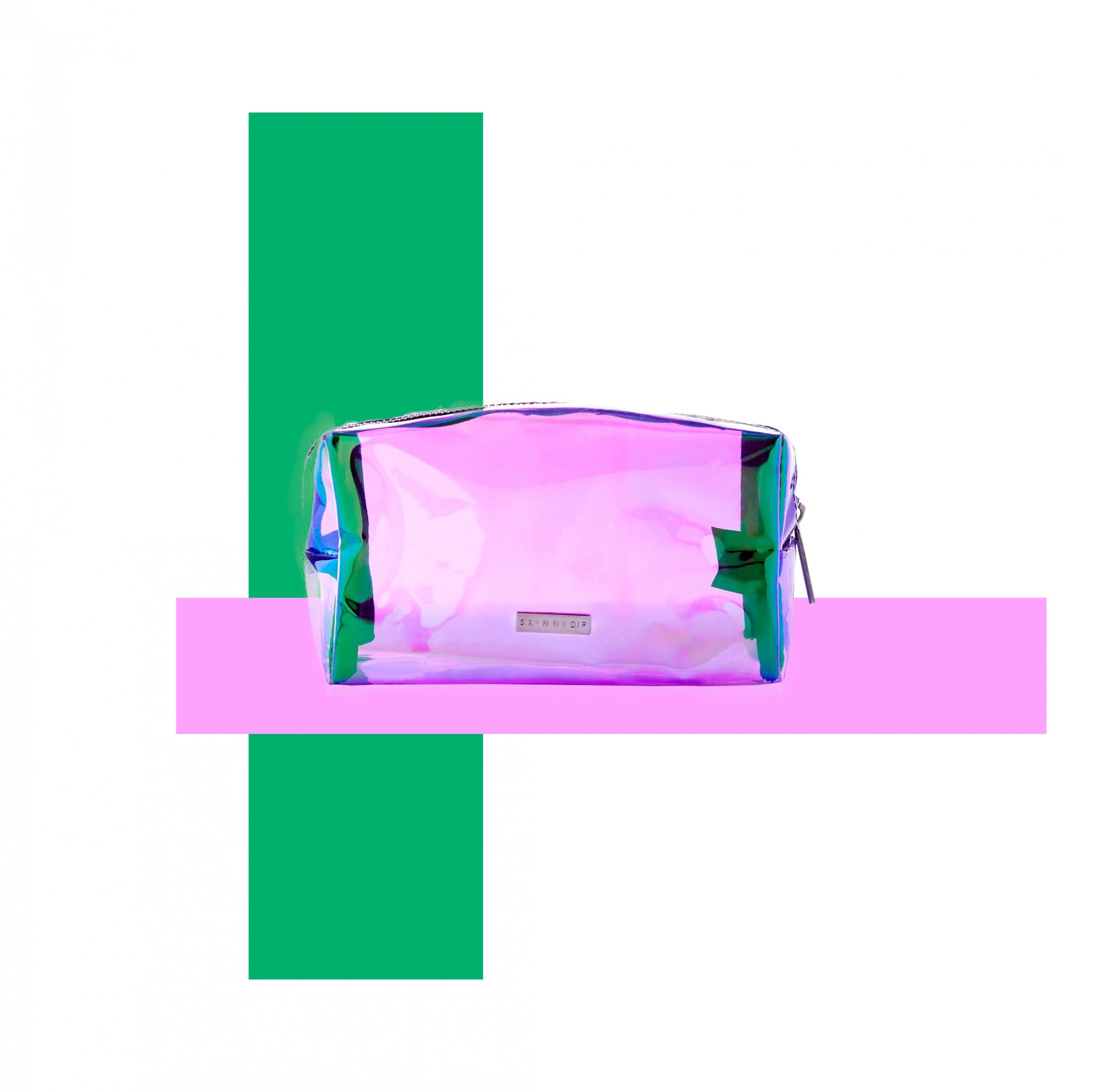 Marble Shut the Contour and Eye Kit You Not Brush
Two must-have set of brushes, for contouring and eye makeup respectively, perfect to be "dropped" in an Insta picture or in a Live Video. All the brushes are soft on the skin and vegan-friendly, for a flawless finish with style.