We had time to meditate.
We had time to think.
We had time to give the right importance.
We had time to feed our minds.
We took the time to take care of ourselves.
We had the time to let our skin breathe and to leave room for our natural colors and texture. Maybe we also had fun discovering new ways to take care of our skin: tools, massages, and masks. Maybe we practiced with different makeup every day, even if for staying in, even just for ourselves.
Our new beauty series was created for those who, like us, took their brushes and colors in their hands just once a week, in a "therapeutic way," and let their skin breathe. But it's also for those who are beauty addicted and, in the midst of all the new products, are afraid to have missed some pieces.
We, therefore, designed this series of editorials to do a recap to see the new releases that have impressed us the most (from skincare to makeup) and to pick up those brushes, with some more inspiration.
Our first episode was "My Natural," we used a few products with a luminous and natural finish on the skin; the second was entirely dedicated to the lips, "My Lips," with the new Shiseido lip collection and a luminous base, no mascara; the third was dedicated to the base, and above all to products to obtain colored and luminous cheeks; the fourth was all about the power of skincare and hydrated skin, combined with full, natural eyebrows and a lip oil that immediately became a summer must-have; the fifth episode, we focused on colors and the desire to play and have fun with new shapes and lines.
In this new episode, we are talking about a classic, perfect if we think about this season, but not only. The smokey eyes is an immortal makeup, which can be adapted to every day and taken to the extreme with richer and more intense colors. For us, today's smokey is one you can wear anytime, day or night, for an aperitif or dinner at home (perhaps the most popular event), with a golden twist.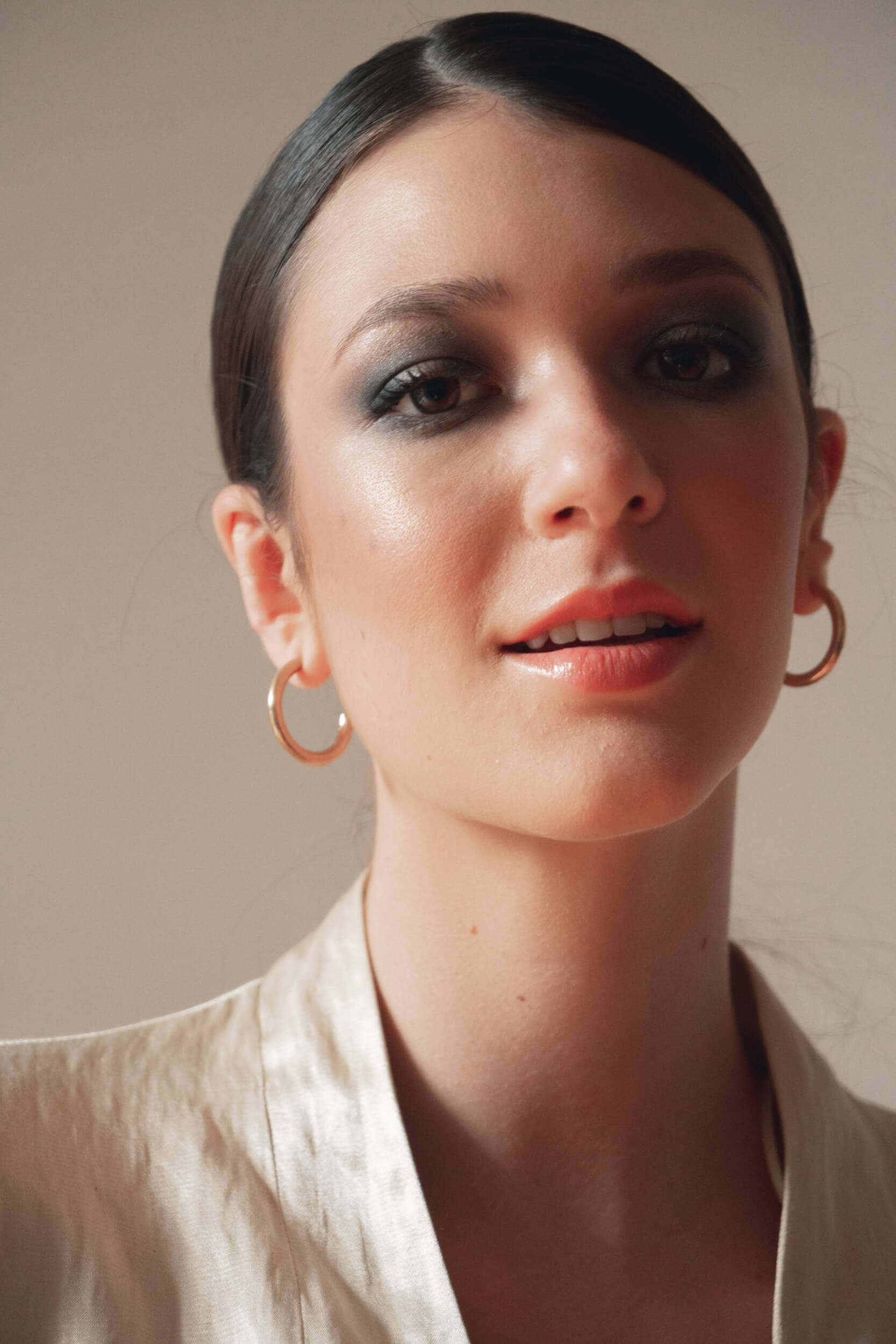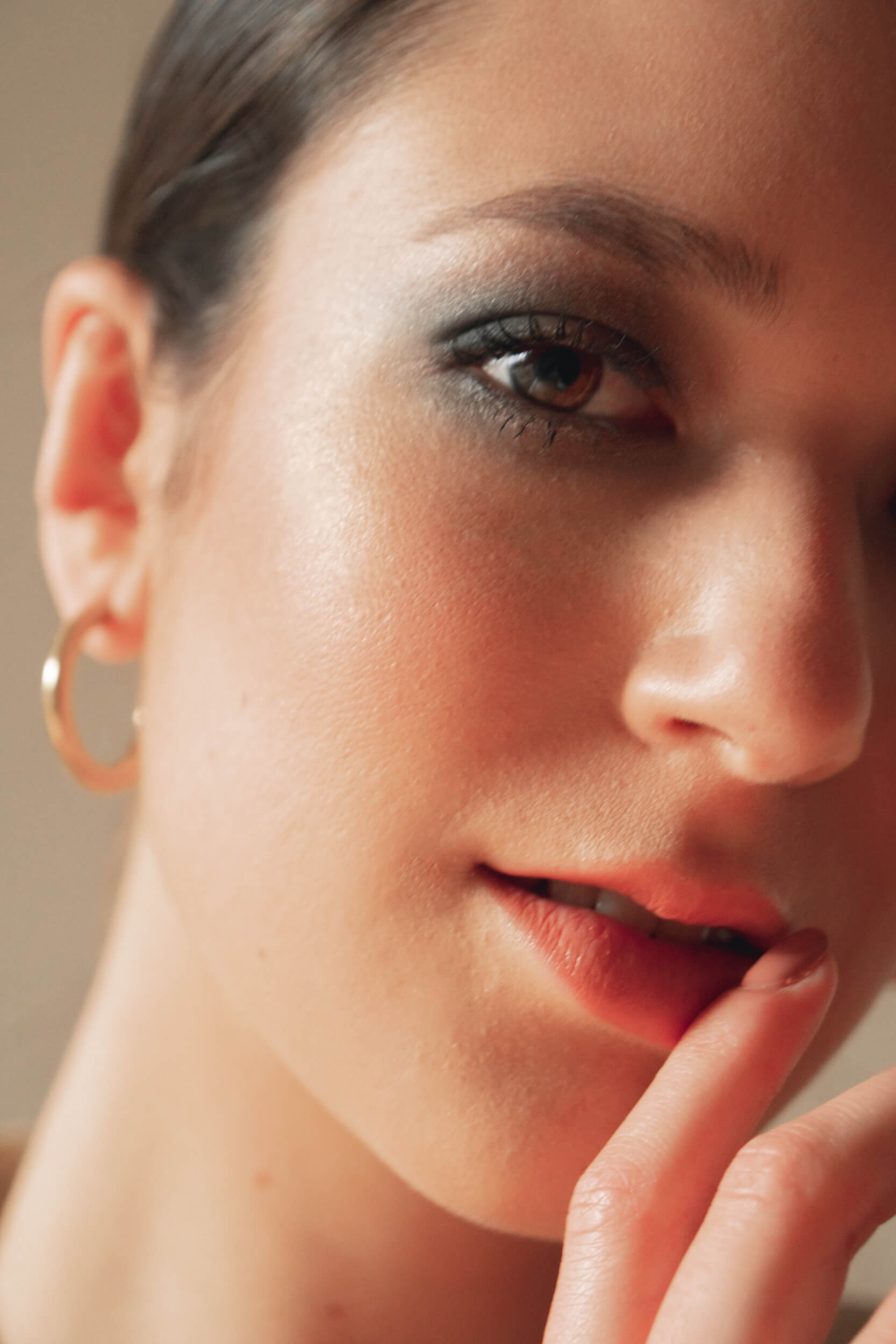 MY SMOKEY PRODUCTS:
– Dior Backstage Face & Body Glow
– Dior Backstage Face & Body Foundation
– Dior Backstage Coral Glow Blush
– Dior Backstage Custom Eye Palette in Universal Neutral 
– Dior Backstage Lip Palette in Universal Neutral
– Gimme Brow by Benefit Cosmetics  
– Dior Backstage Glow Face Palette in Glitz 
– Mascara Volume Effect Faux Cils by Yves Saint Laurent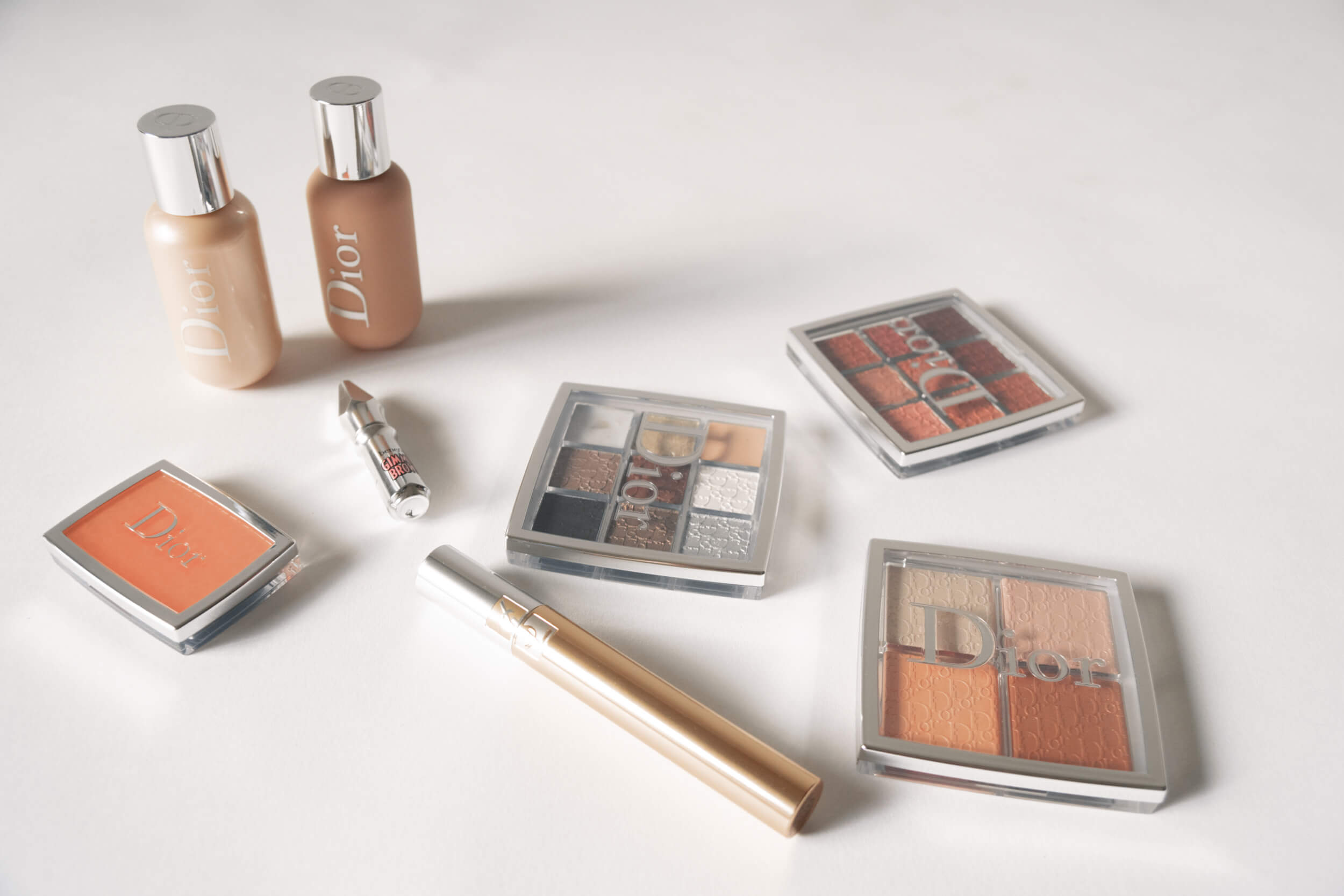 #MixFirst
This look has one keyword: glow. Not so much because it's a makeup look with a super glowy base and highlighted cheekbones, but because every detail wants to highlight the glow of the skin and the eyes, with some small tips.
We then mix the Dior Backstage Face & Body foundation with the Face & Body Glow. The foundation is very liquid. It has good coverage. Its finish is semi-opaque, but, mixing the foundation with the highlighter (also super liquid and light), we will obtain a radiant skin effect, always without shimmer.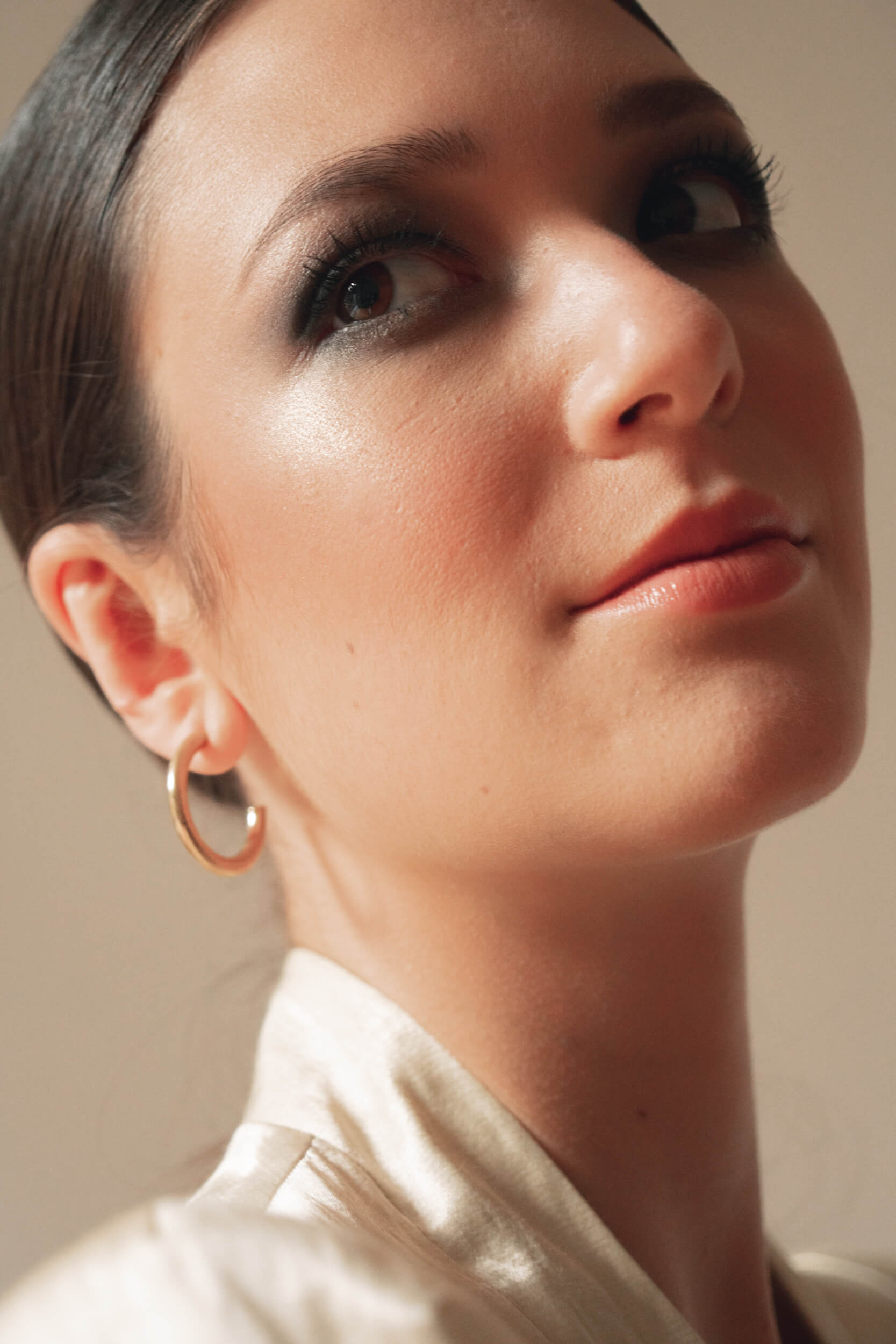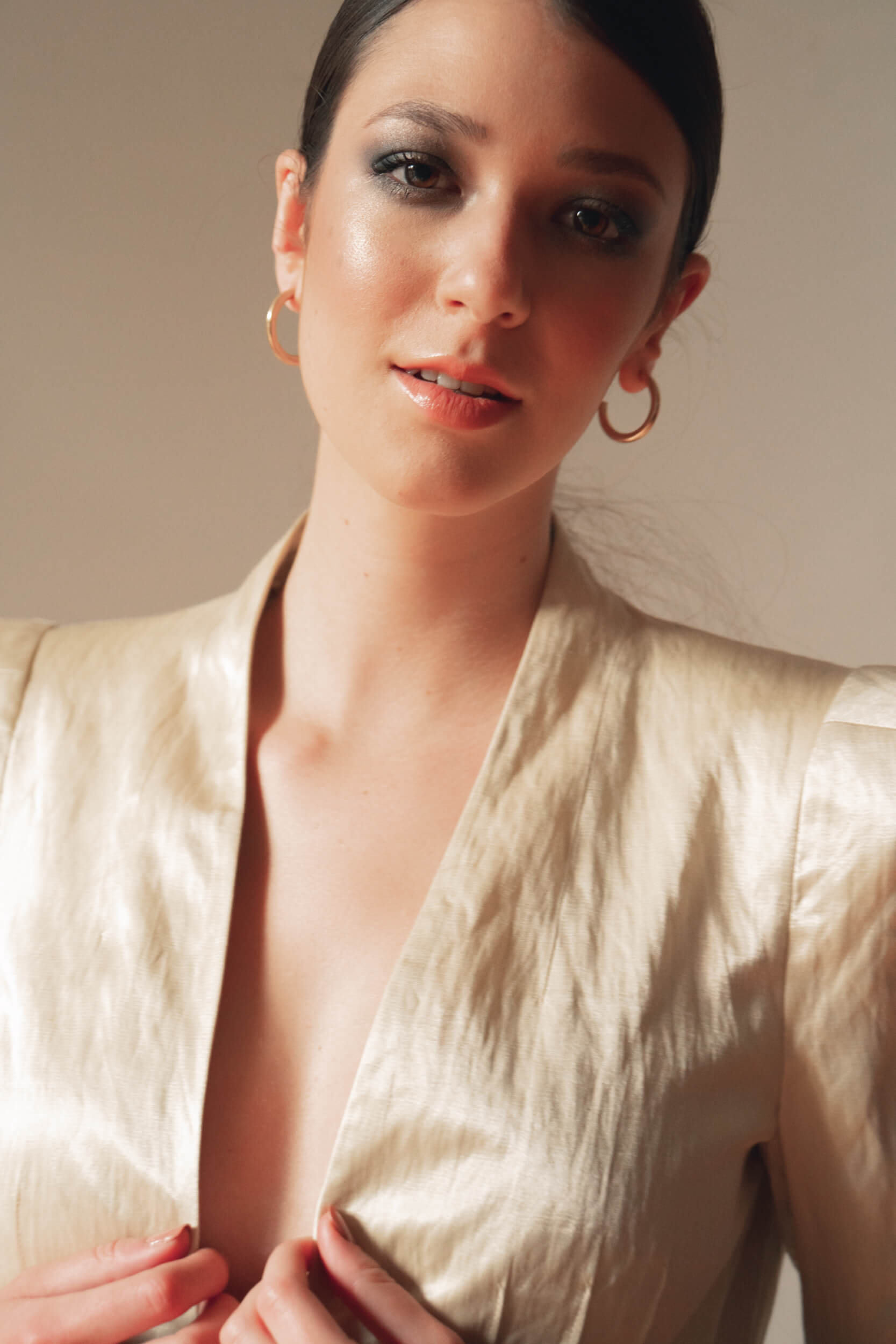 #CombThem
Perhaps in recent months, you have had to give up the esthetician more than once and have decided to grow your brows wild. The perfect product for this situation (or more or less for all)? Gimme Brow by Benefit Cosmetics, which, applied to the eyebrows, gives them volume, a little color, combs, and fixes them.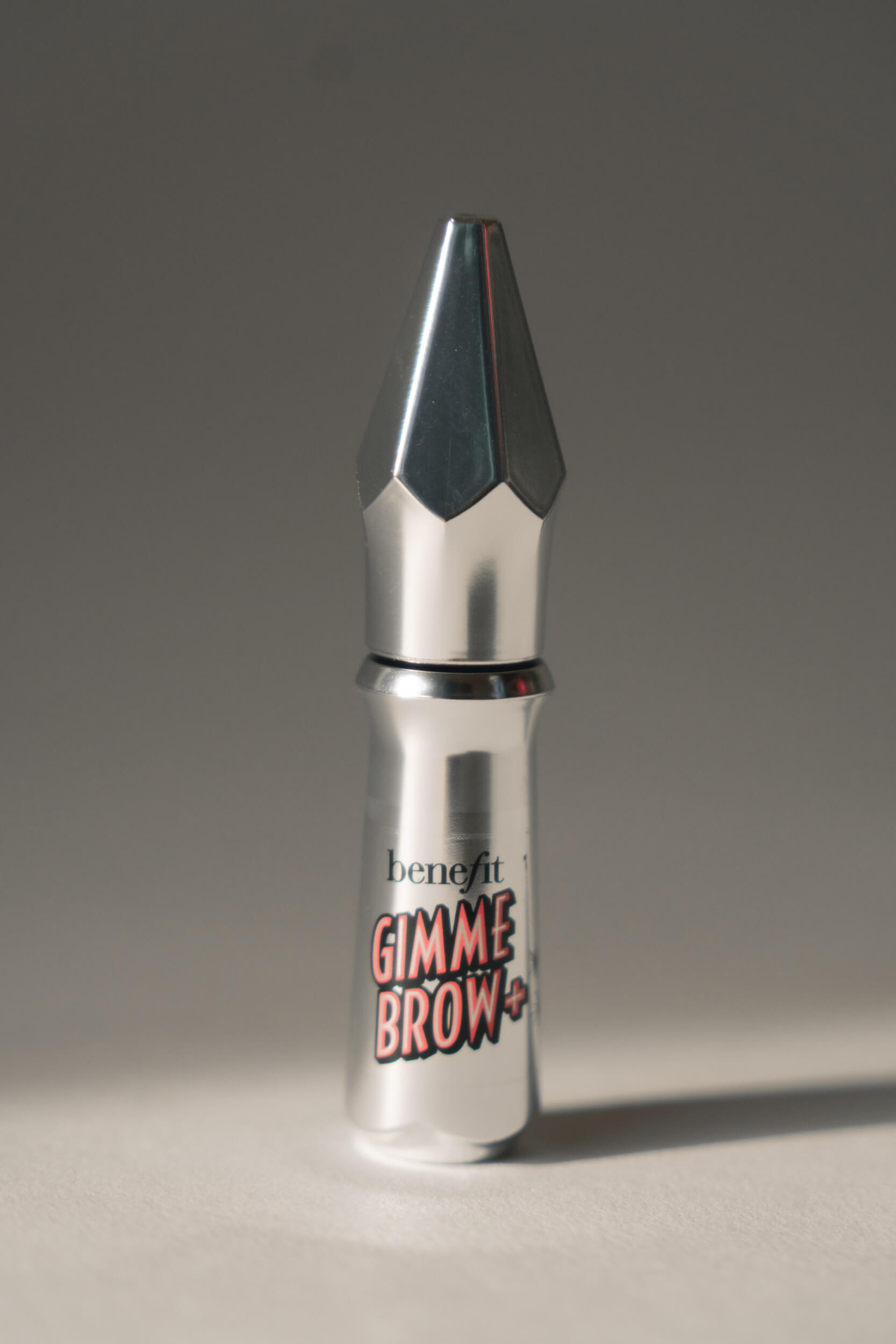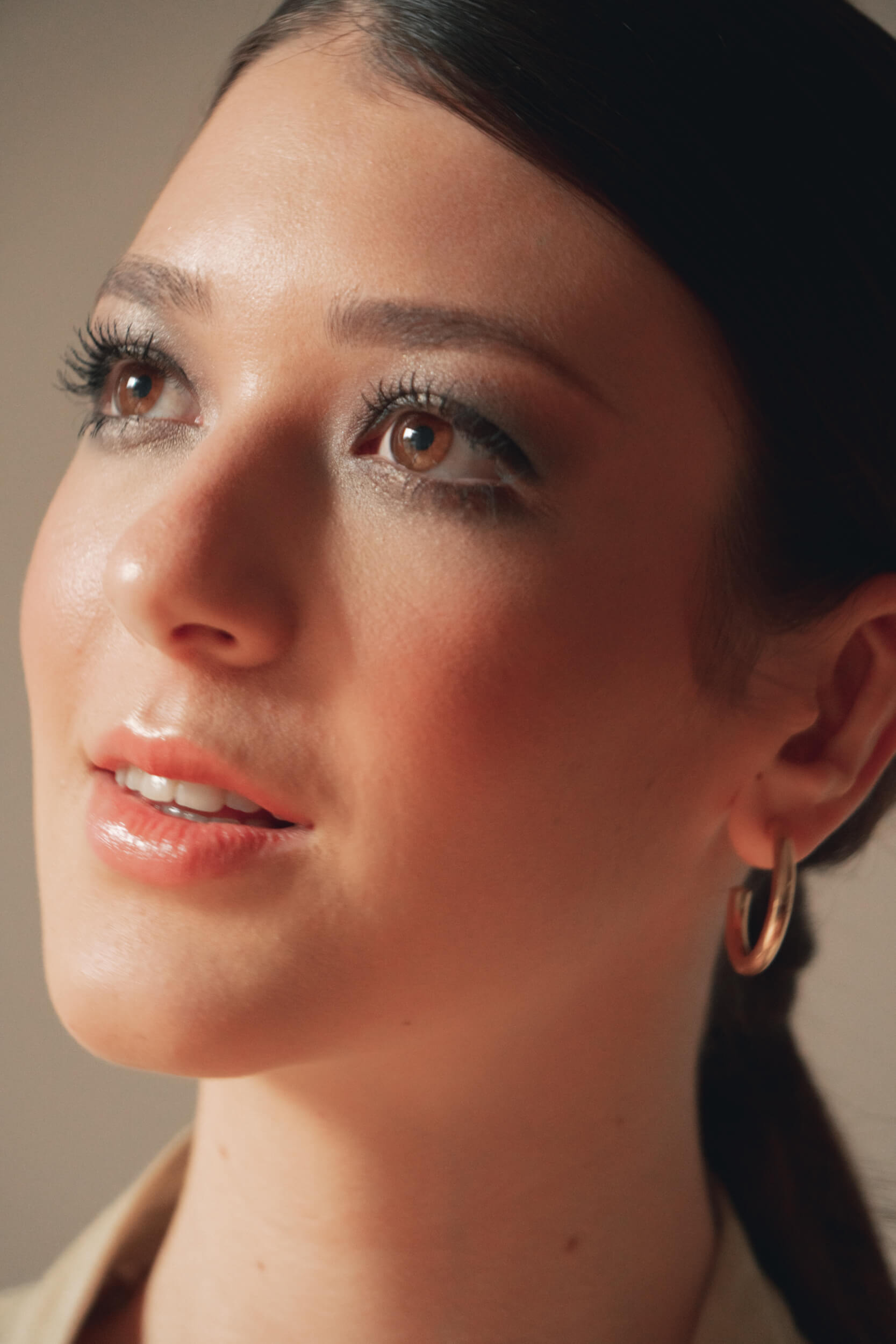 #ThePalette
We are calling it THE palette because, with this palette, you can do a thousand looks. It is the nude palette par excellence. But not one of those boring ones: here, we also have lovely golden glitter and a brown with some unique coppery nuances. Not to mention that silver. What's more, it is a multipurpose palette: inside, we also find a wax to transform each eyeshadow into eyeliner and an eye primer. Let's start with this and apply it all over the mobile eyelid.
Then set your imagination free.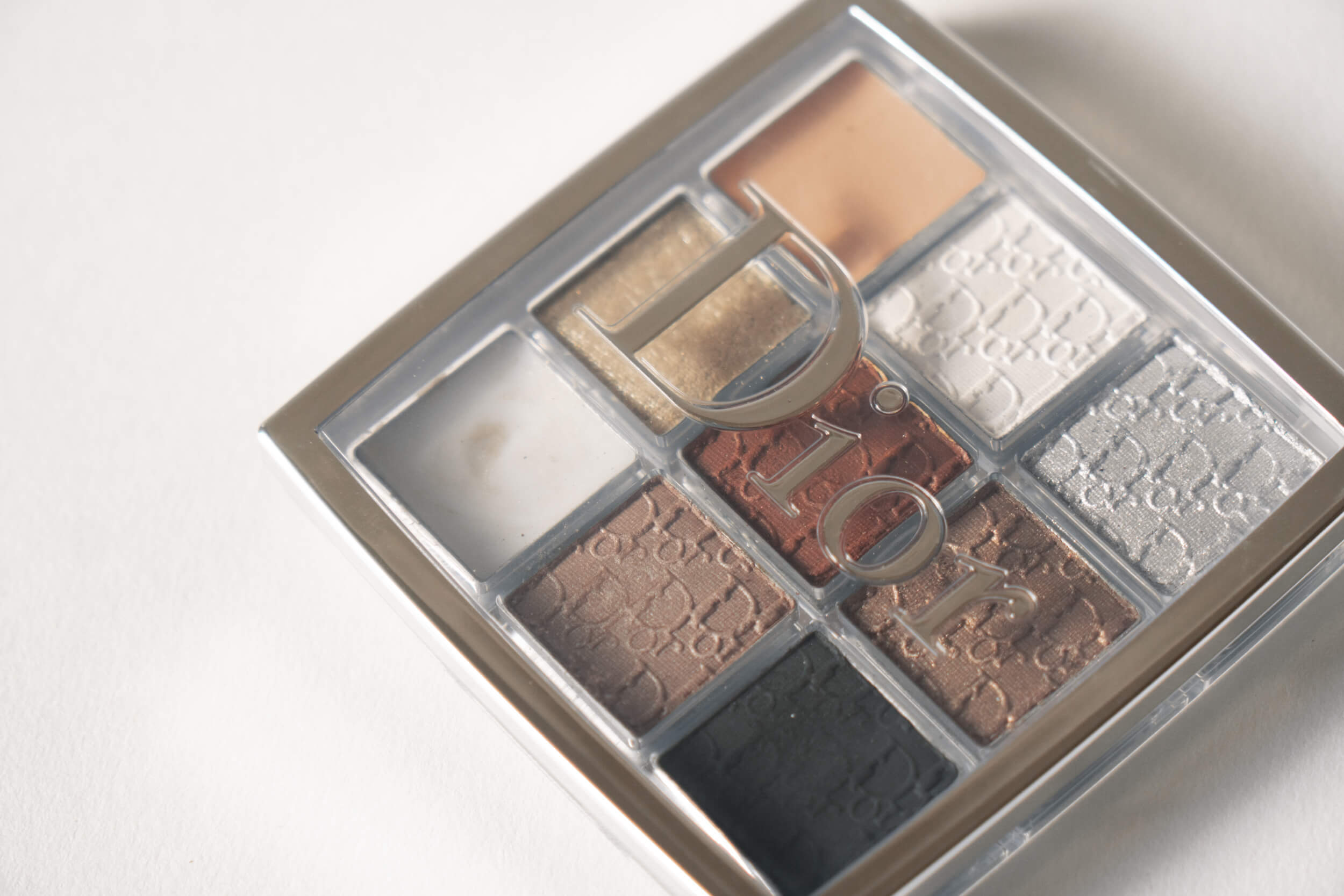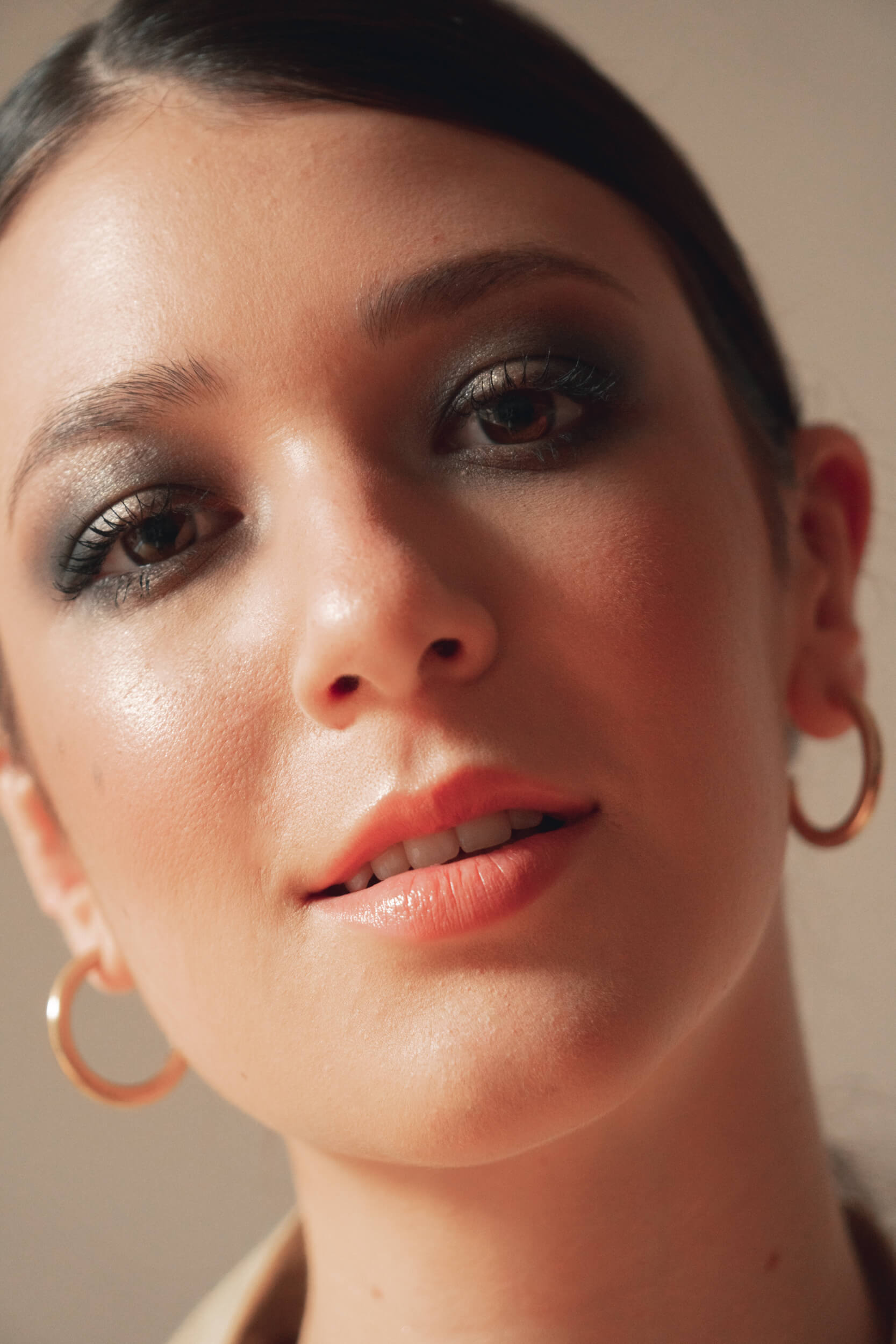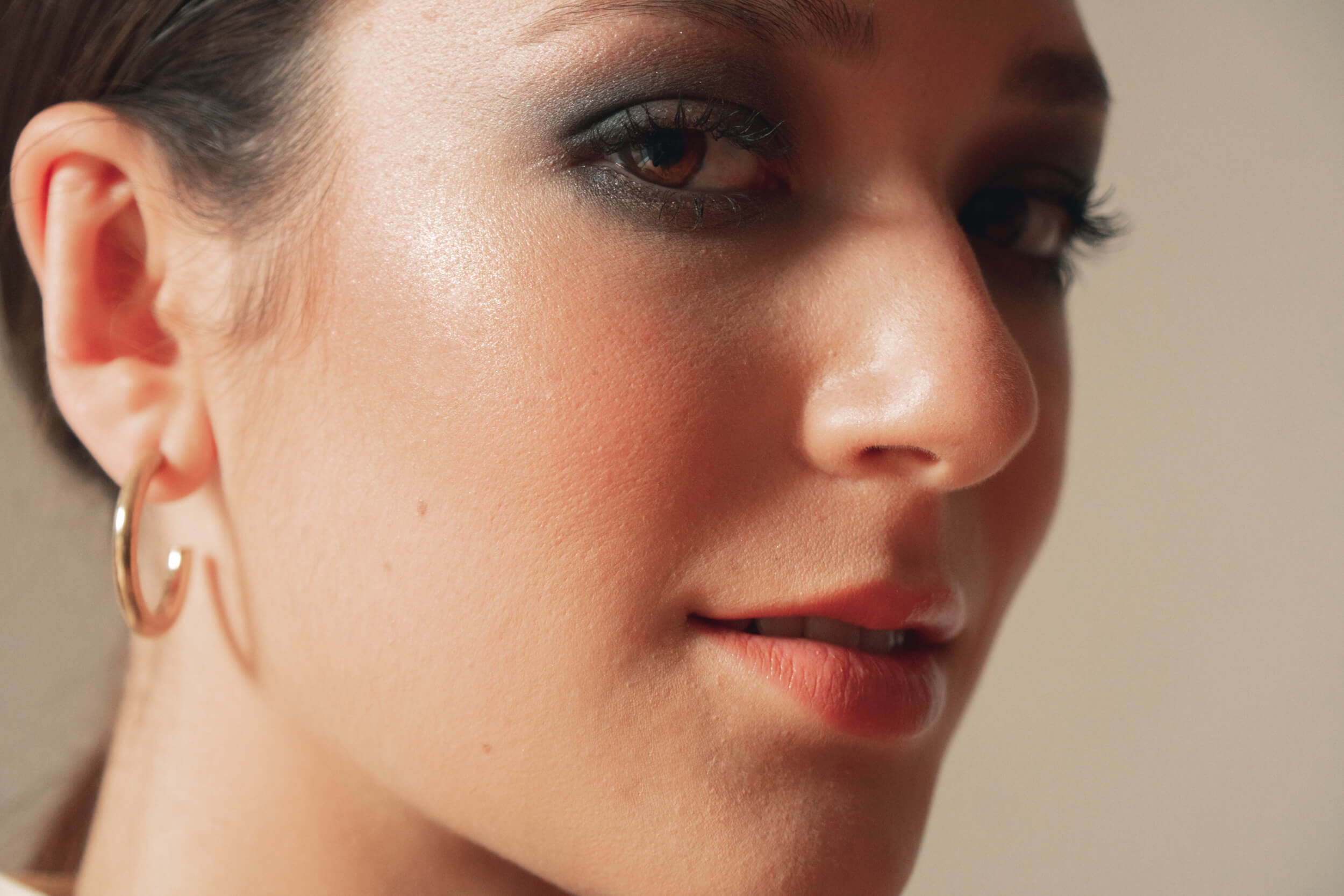 We decided to apply a taupe color on the eye's crease as a base for all the shades we will use next. Then we applied that chocolate brown with reddish reflections. We applied it on the inner part of the eyelid and in the outer one and then went to stratify the black eyeshadow on the same areas to give a more intense effect but from which you can still see the brown reflections. We applied the same also on the lower eyelid. Sometimes layering more colors is the most beautiful and easiest way to obtain unique shades that can be glimpsed one below (or above) the other!
Then on to the protagonist who lights up the eye: the gold. Take it with your fingers and apply it directly to the center of the eyelid, both upper and lower as if the brightness would never stop, and in the center of it, there are only your eyes, which light up.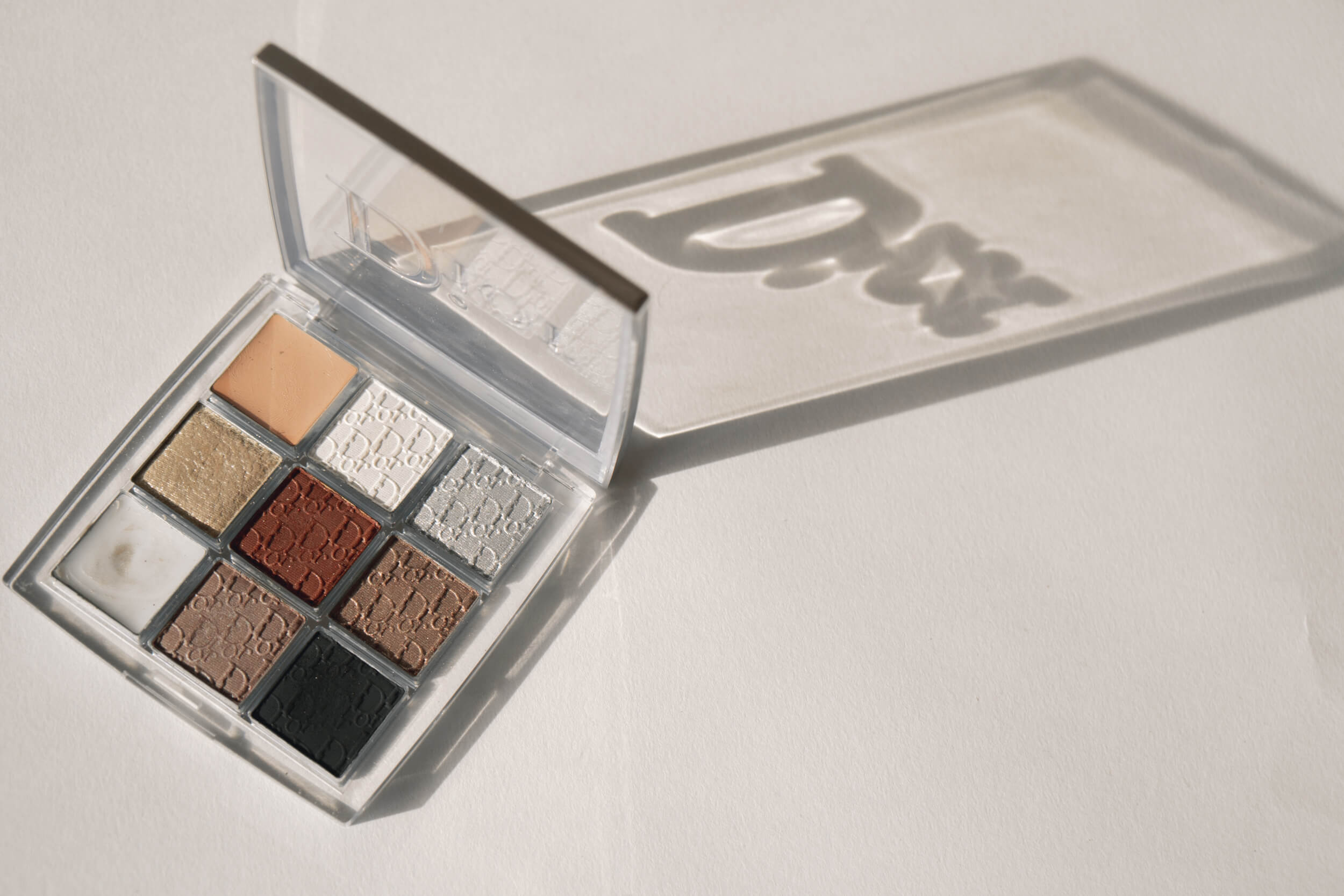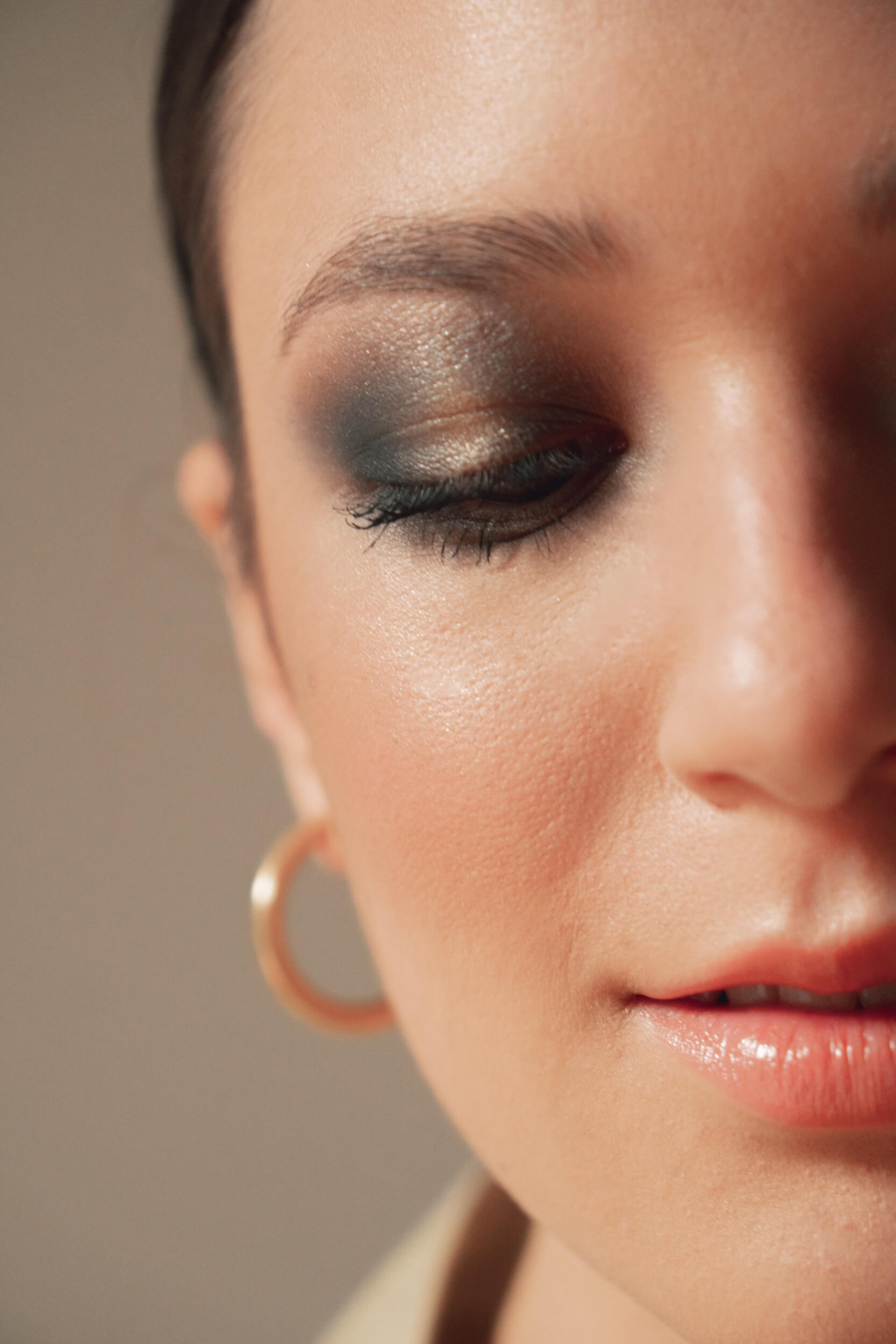 #PlentyOfMascara
Mascara must never be missing to give a final definition. We did not initially use pencils to define the eye, we only relied on eye shadows, and therefore we wanted to intensify the look a little more with a couple of layers of mascara. In this case, we choose the Volume Effect Faux Cils by Yves Saint Laurent, perfect if you are looking for an excellent volume but at the same time a defined, lengthening effect. We loved it.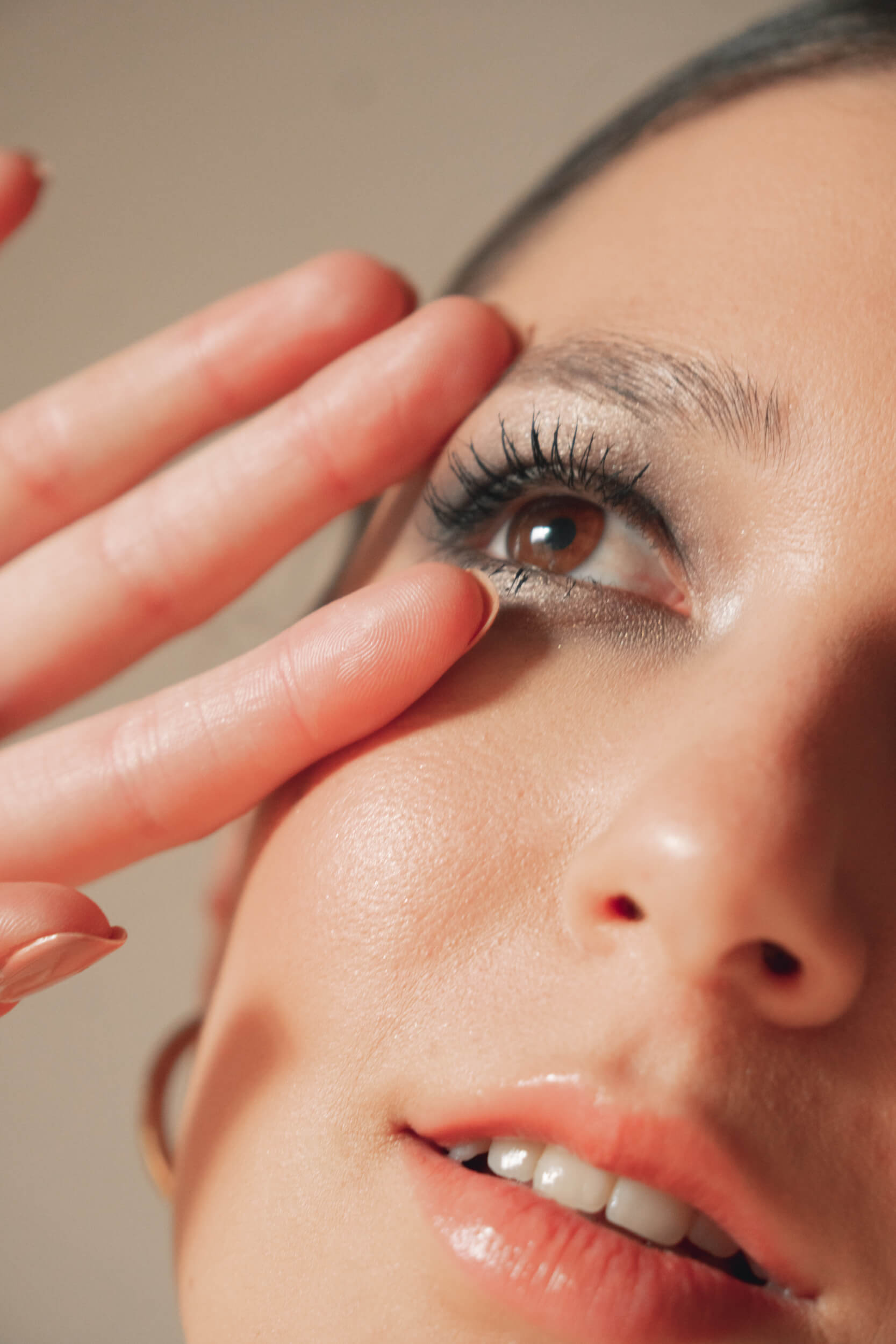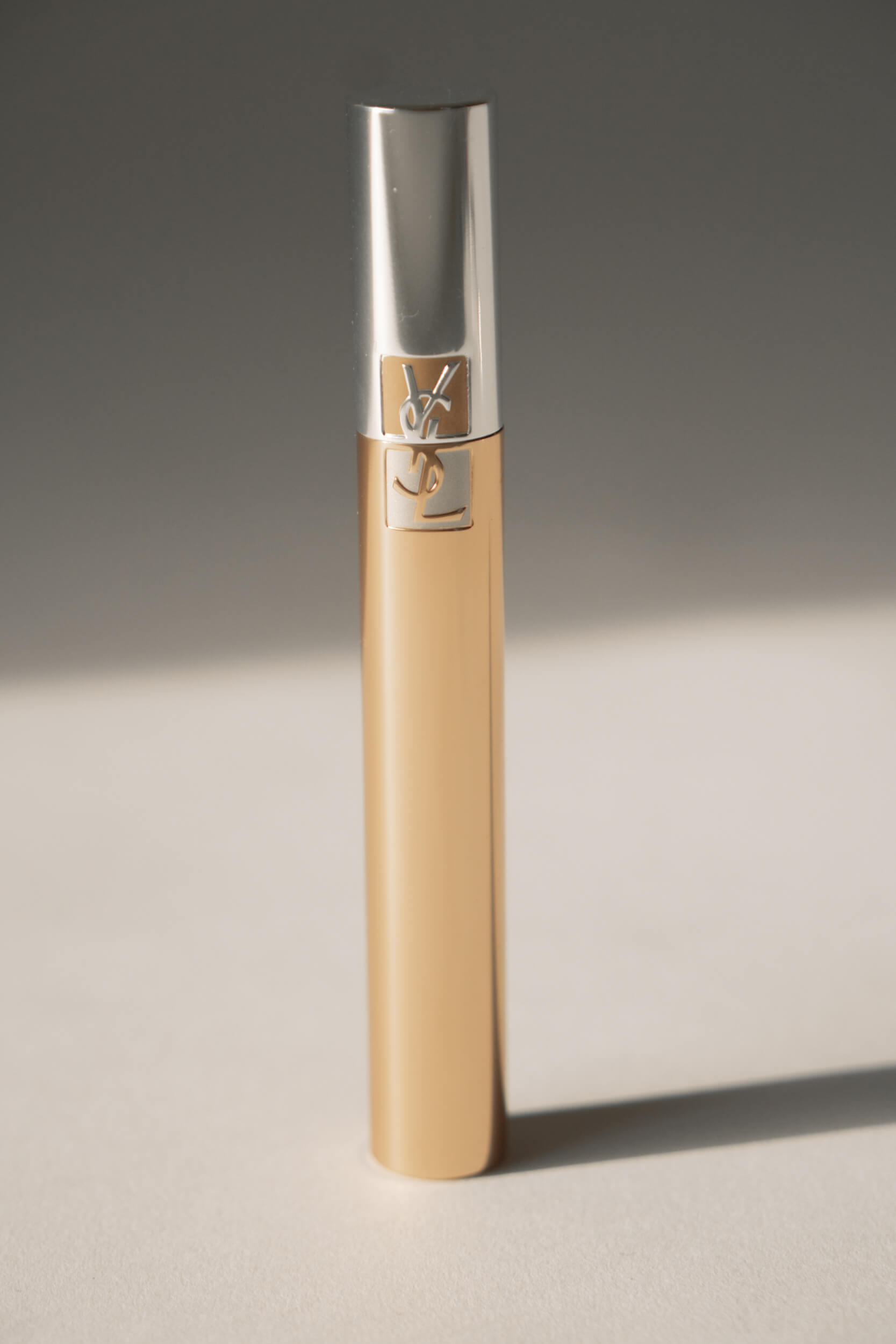 #BlurredLips
To achieve a light and natural effect on the lips, we chose the Dior Backstage Lip Palette in Universal Neutral: a selection of neutral colors, from the most peach and neutral to the darkest. They all have one thing in common: they have a neutral base, perfect for all complexions, and a creamy formula that allows us to use them as a blush as well. For this look, we chose to mix two different shades: a peach and a rosy one, the perfect nude.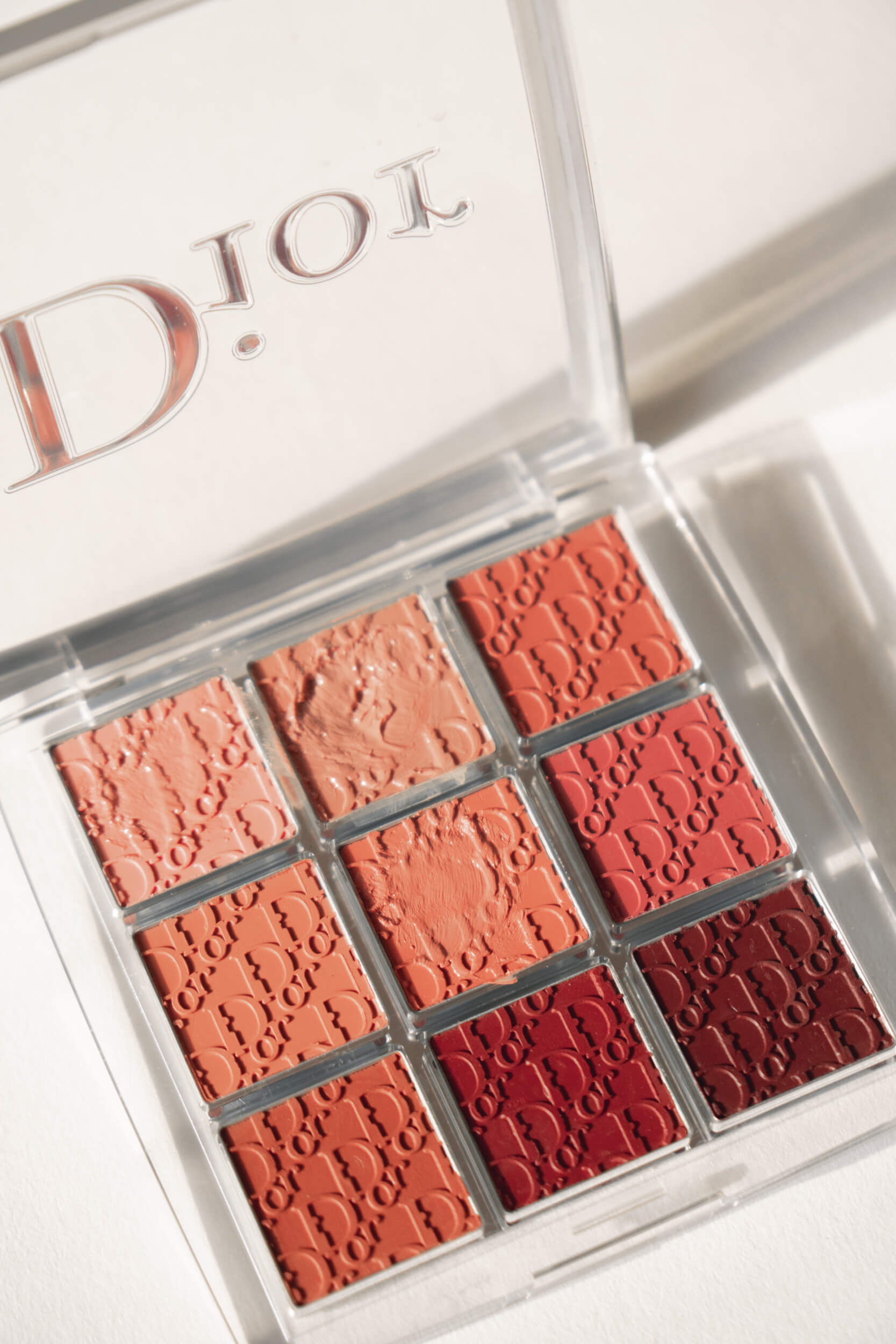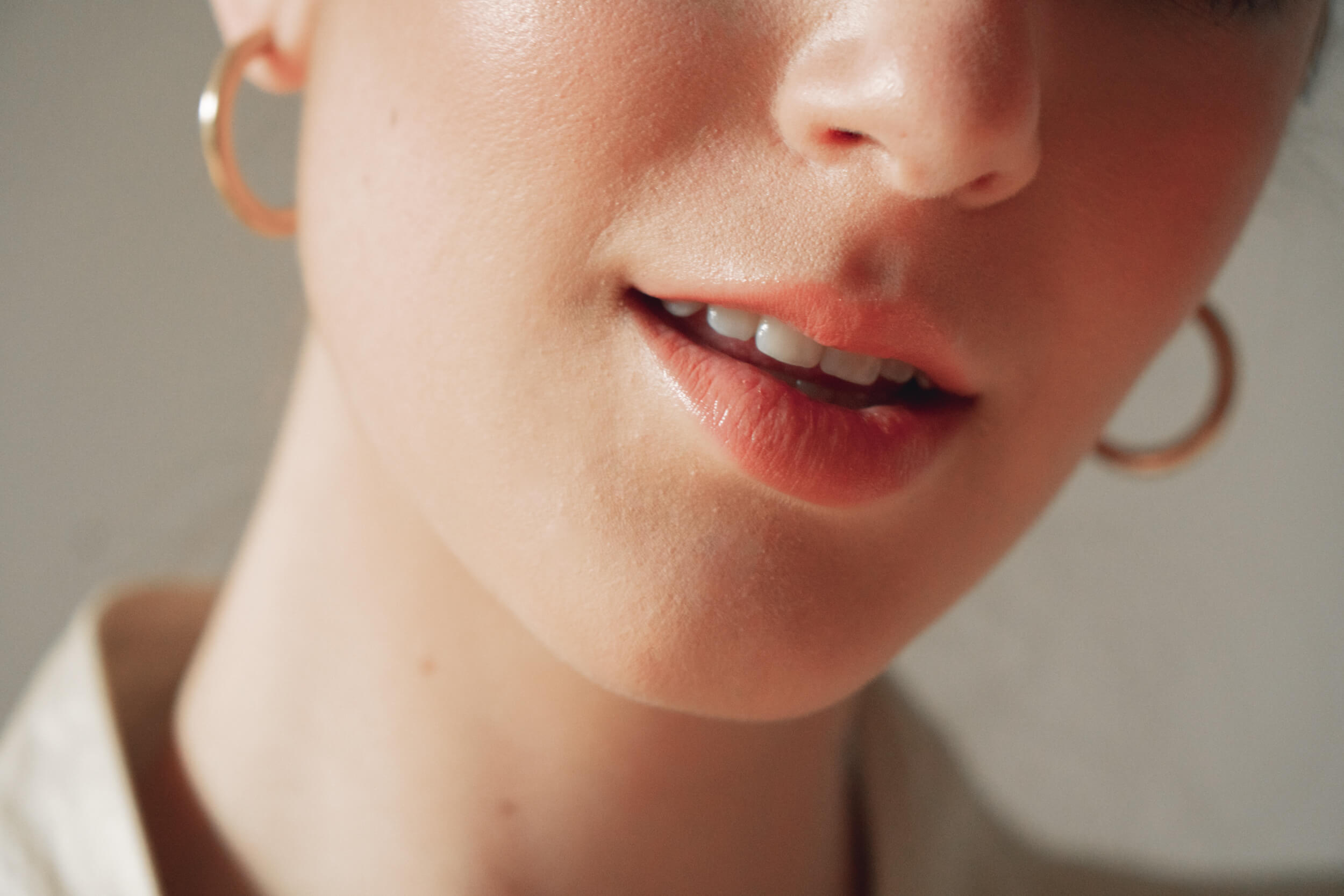 #Blush&Glitz
As a blush, again to keep the overall nude effect, we used the Dior Backstage in Coral, a beautiful peach color that gives brightness to the face, not for its texture but for its color, which gives a healthy look to the skin, almost to complete the look.
We then used the Face Glow Palette (always by Dior Backstage) in Glitz, and we used the bronze color as a light contouring. Then we mixed the other three colors and applied them on the cheeks to give a unique glow to the skin.