We had time to meditate.
We had time to think.
We had time to give the right importance.
We had time to feed our minds.
We took the time to take care of ourselves.
We had the time to let our skin breathe and to leave room for our natural colors and texture. Maybe we also had fun discovering new ways to take care of our skin: tools, massages, and masks. Maybe we practiced with different makeup every day, even if for staying in, even just for ourselves.
Our new beauty series was created for those who, like us, took their brushes and colors in their hands just once a week, in a "therapeutic way," and let their skin breathe. But it's also for those who are beauty addicted and, in the midst of all the new products, are afraid to have missed some pieces.
We, therefore, designed this series of editorials to do a recap to see the new releases that have impressed us the most (from skincare to makeup) and to pick up those brushes, with some more inspiration.
Our first episode was "My Natural," we used a few products with a luminous and natural finish on the skin; the second was entirely dedicated to the lips, "My Lips," with the new Shiseido lip collection and a luminous base, no mascara; the third was dedicated to the base, and above all to products to obtain colored and luminous cheeks; the fourth was all about the power of skincare and hydrated skin, combined with full, natural eyebrows and a lip oil that immediately became a summer must-have.
In this fifth episode, we focused on colors and the desire to play and have fun with new shapes and lines. We set free our creativity through colors that turn out to be a discovery because sometimes summer does not only mean fresh and bright but also freedom.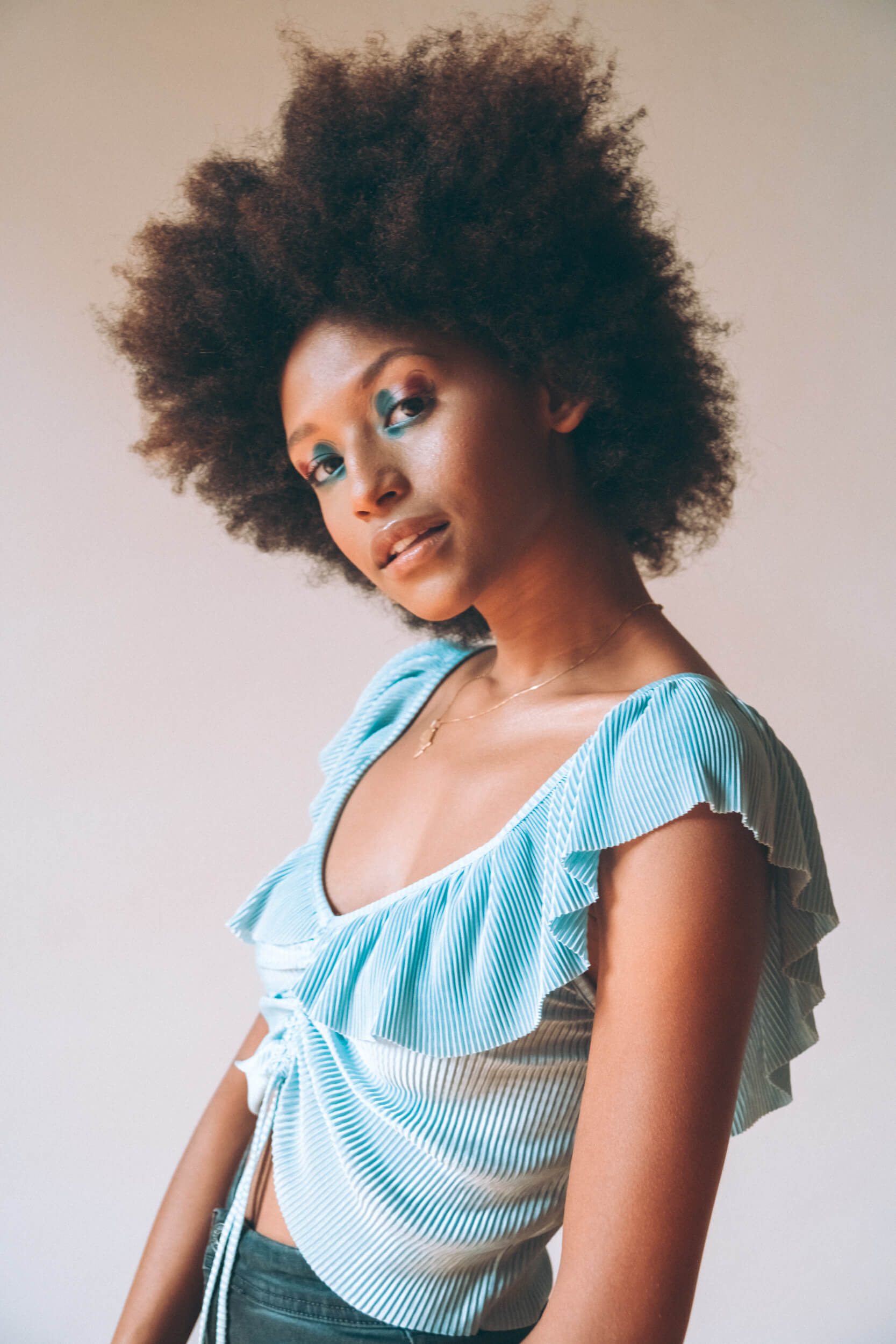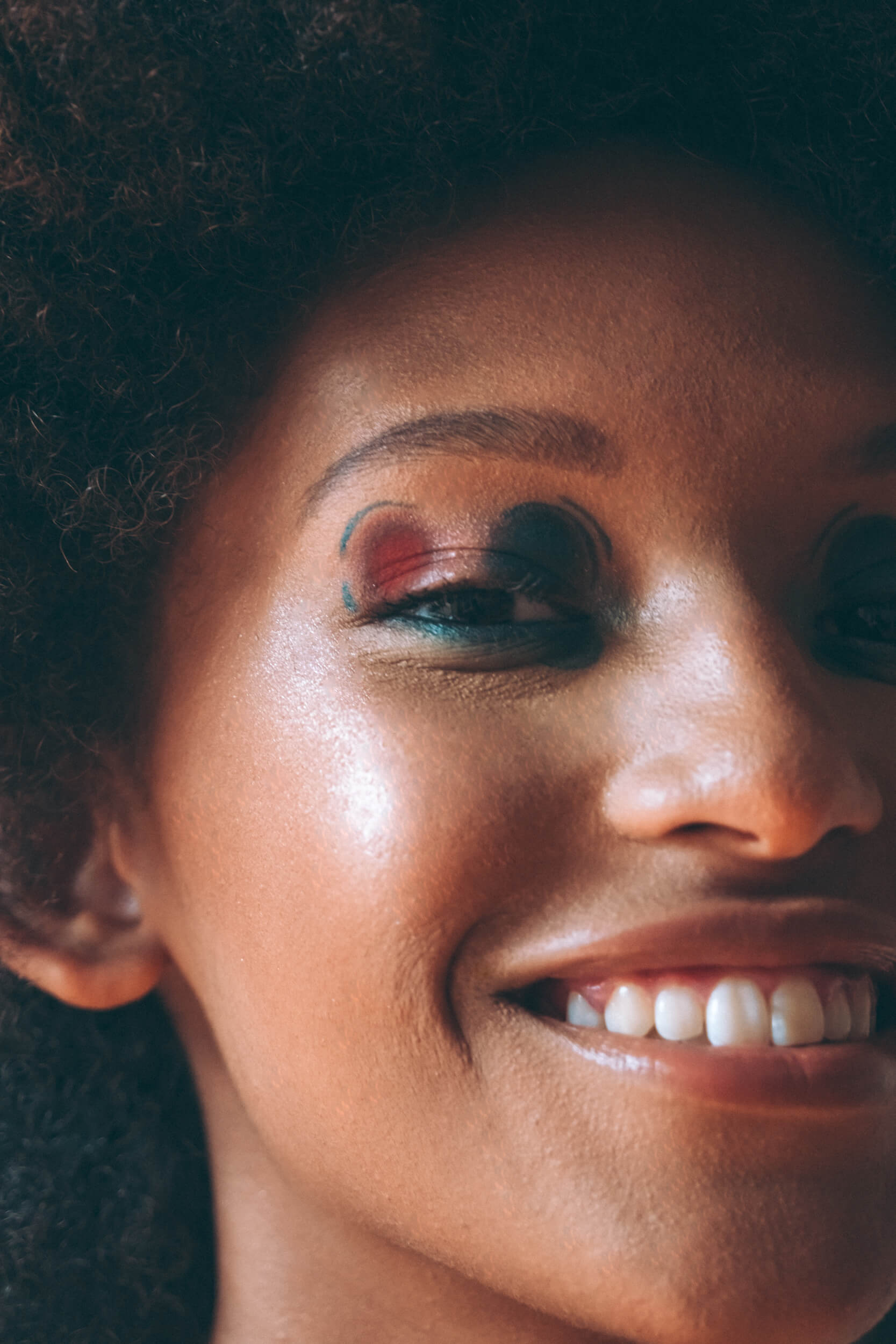 MY COLORFUL PRODUCTS:
– C+ Coral Grass SPF30 Moisturizer by Mac Cosmetics
– Bare With Me Tinted Skin Veil by Nyx Cosmetics
– Pro Filtr Instant Retouch Concealer by Fenty Beauty
– Radiant Bronzer-Highlighter in Lumi 0.5 by Zoeva
– Visionary Light Multi-Use Powder in Surreal and Supreme by Zoeva
– Cool Crush Eyeshadow Palette by Nars
– Eyeliner Colorblock liner in Tropical Juice by Sephora Collection
– Lip Comfort Oil Intense in Intense Nude by Clarins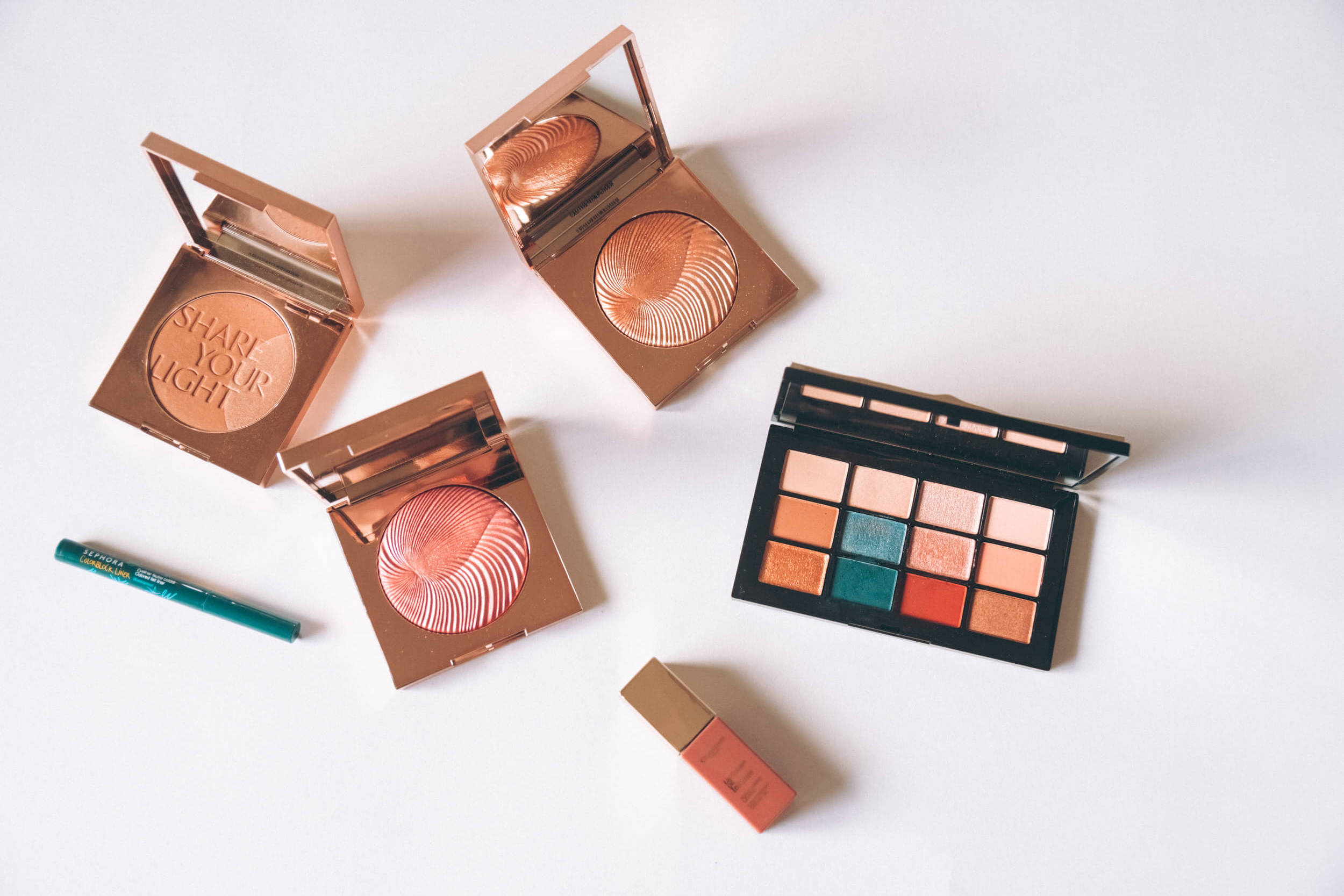 #Prep
As always, prepping your skin with the right skincare product is the best way to start. This time we will not show you a complete skincare routine but a product that goes perfectly with makeup and, above all, with excellent sun protection. Mac Cosmetics C + Coral Grass SPF30 Moisturizer is a product that works in two directions: on the one hand, it highlights the complexion and acts as a primer for long-lasting makeup, and on the other, it moisturizes and protects the skin. We like it for its light and moisturizing texture, with that brightening effect that we always want to start with when preparing for a new makeup look.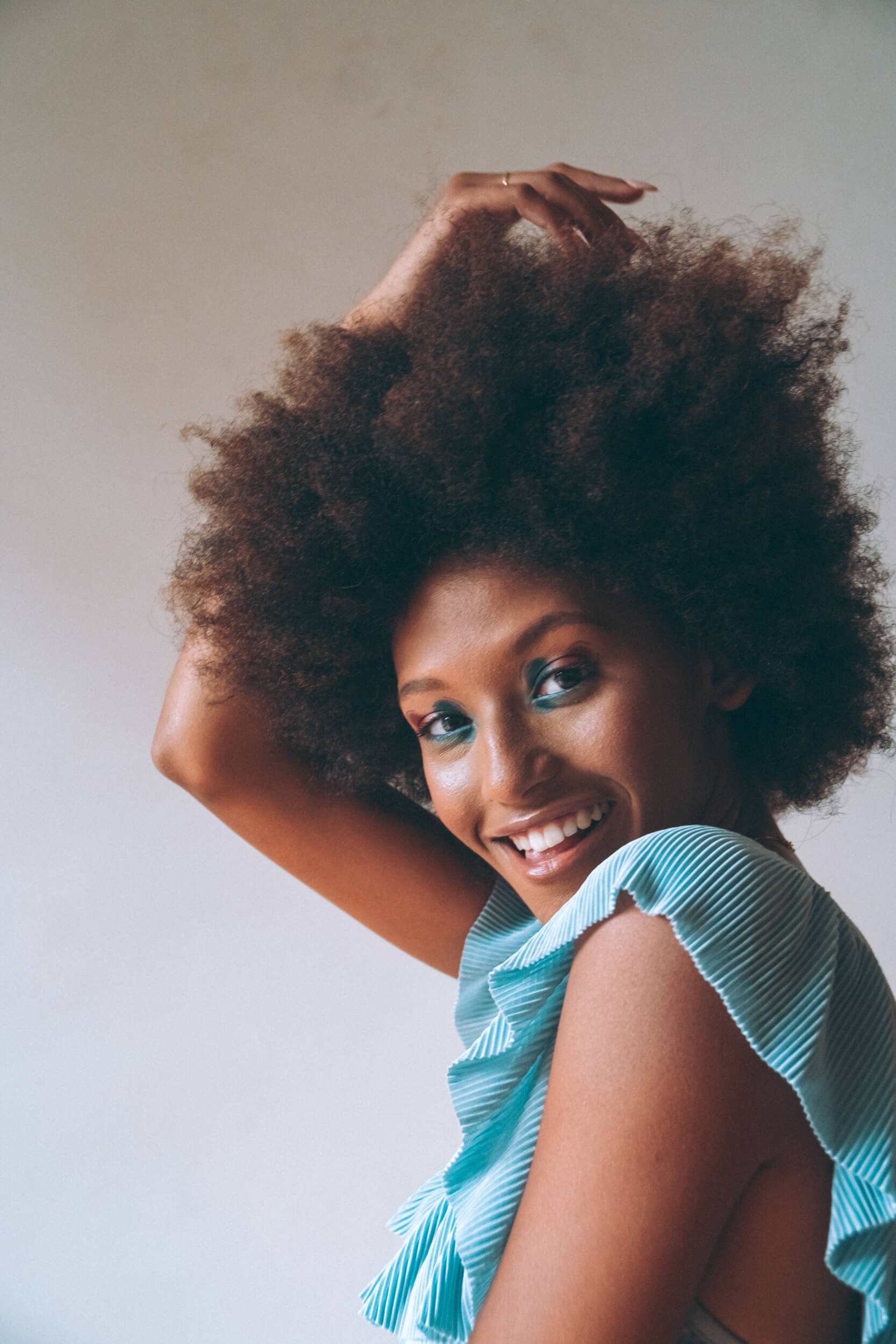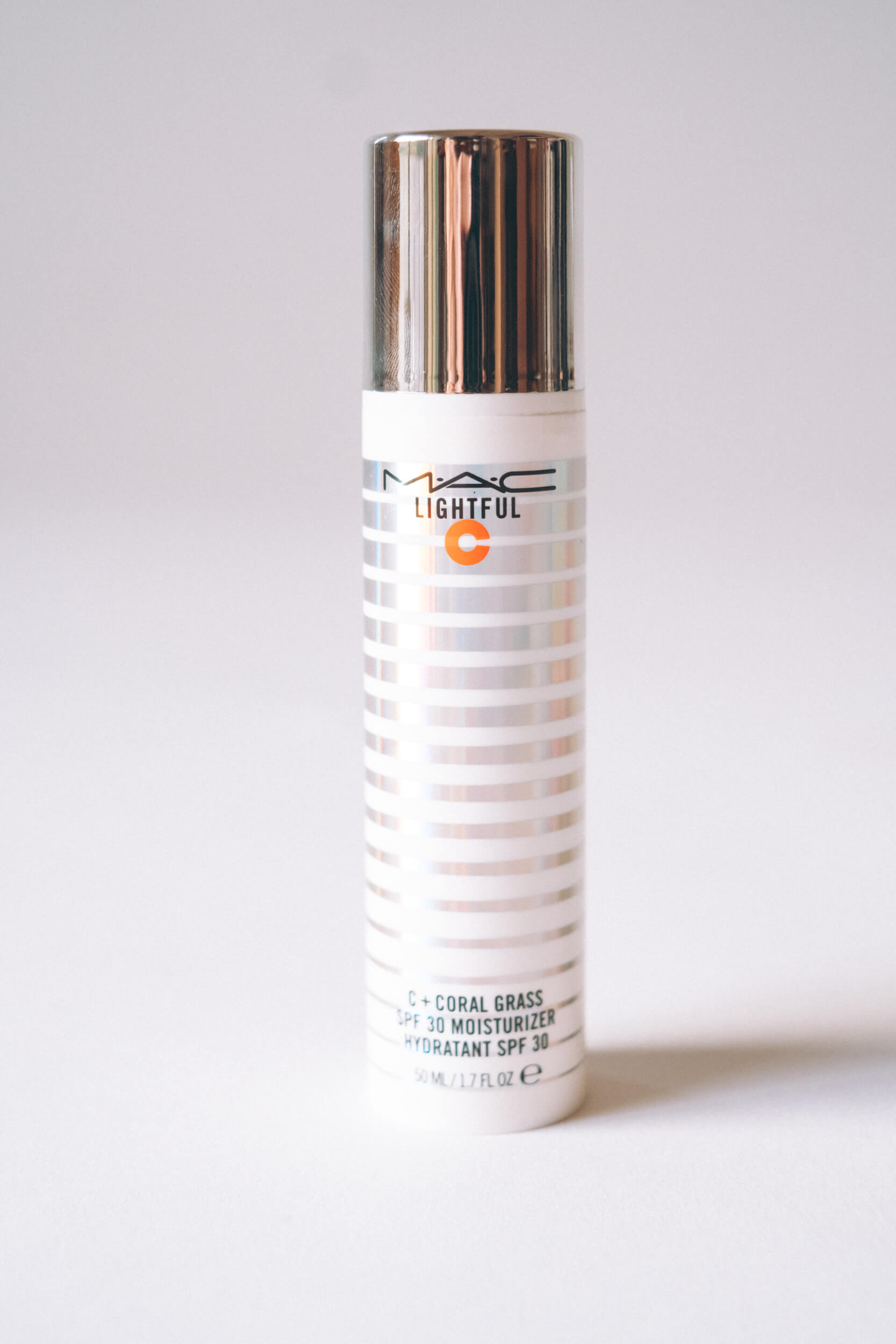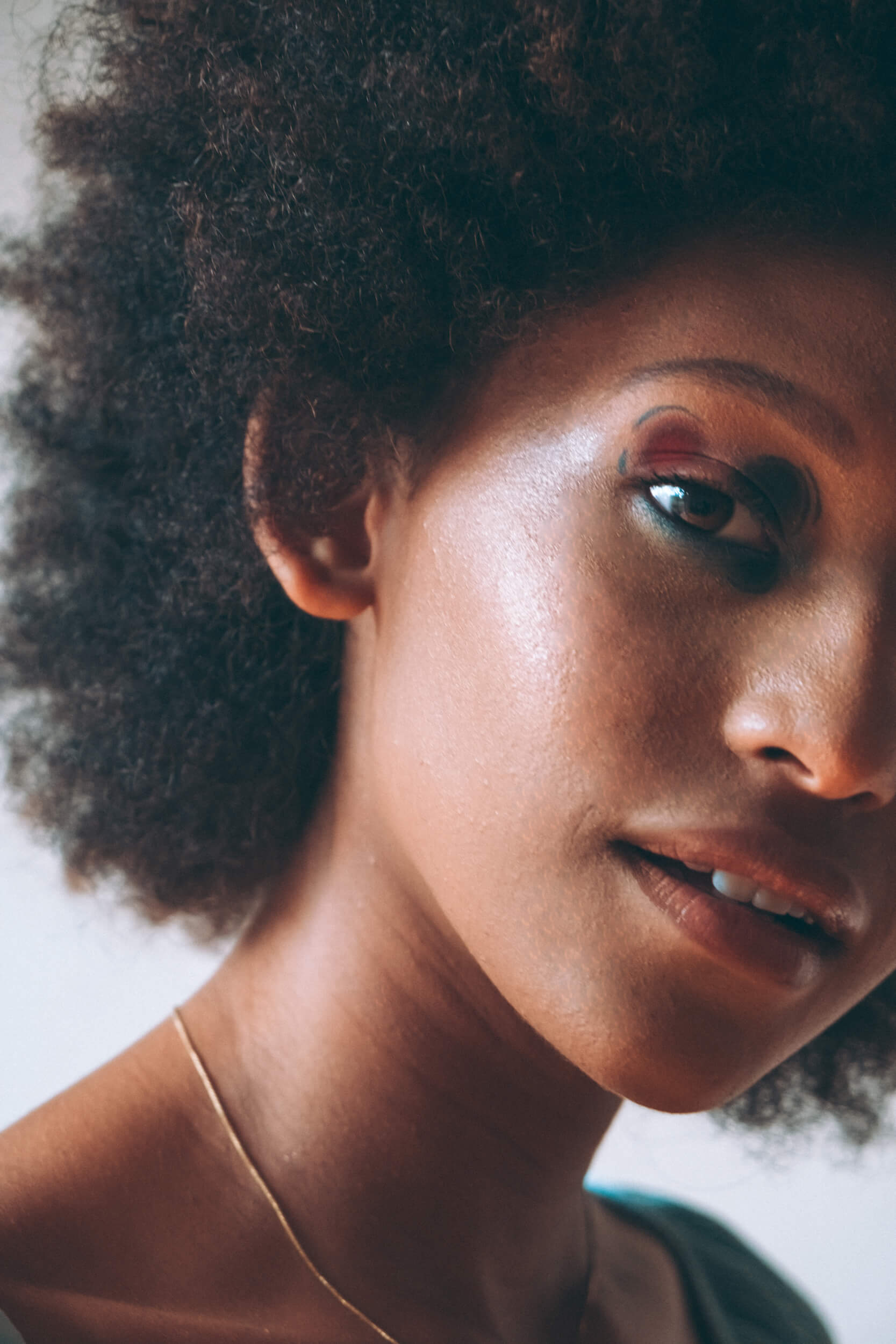 #Foundation&Concealer
With a colored eye look, we prefer to have a nice even base, without ever losing the real texture of the skin: we applied the Nyx Cosmetics skin tint, Bare With Me, for a luminous effect, which is quite covering but that still maintains that "real skin" freshness. To counteract some discoloration, we applied the Fenty Beauty Pro Filtr Instant Retouch concealer on the dark circles' area and to minimize some imperfections, to leave room for the colors of the eye look.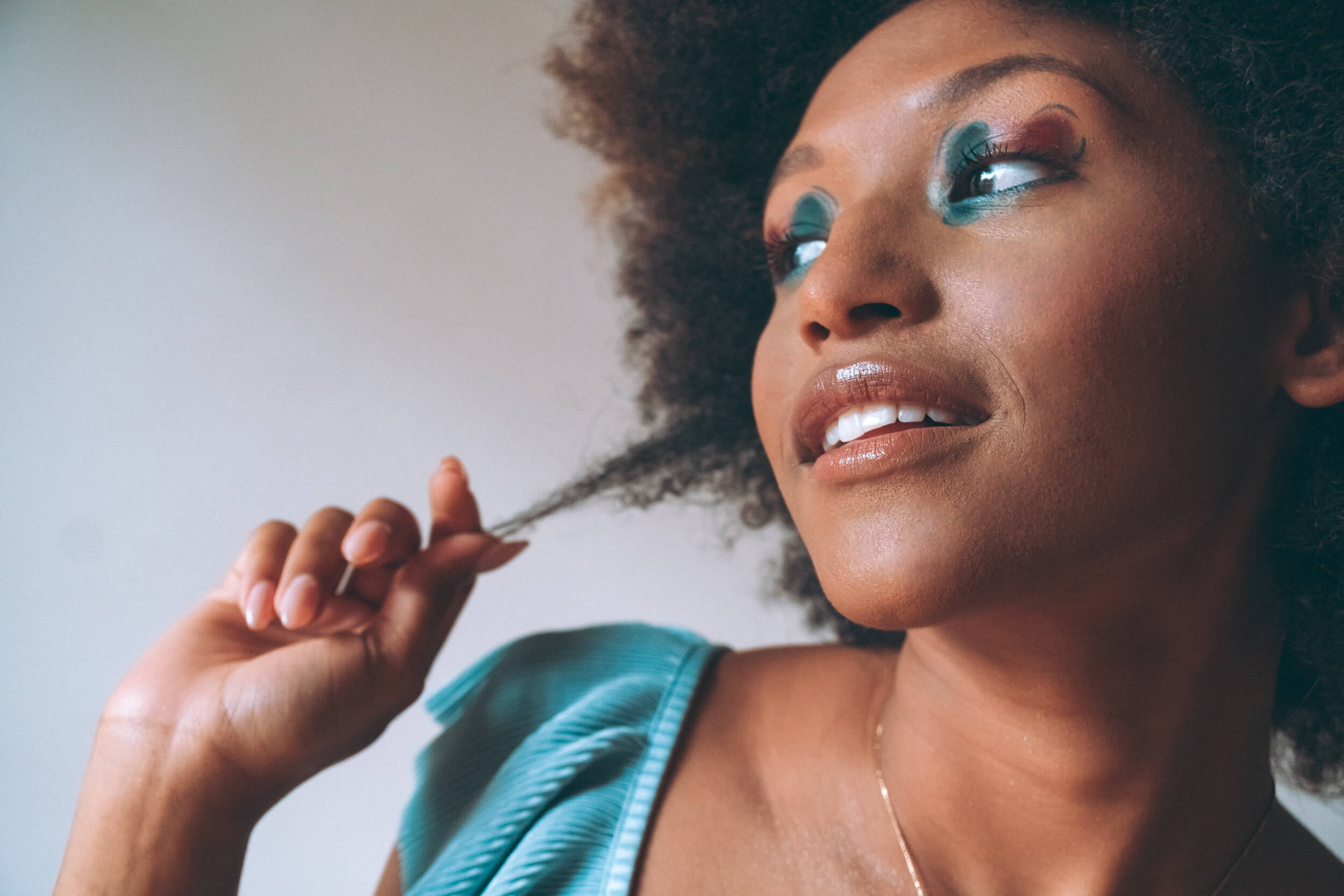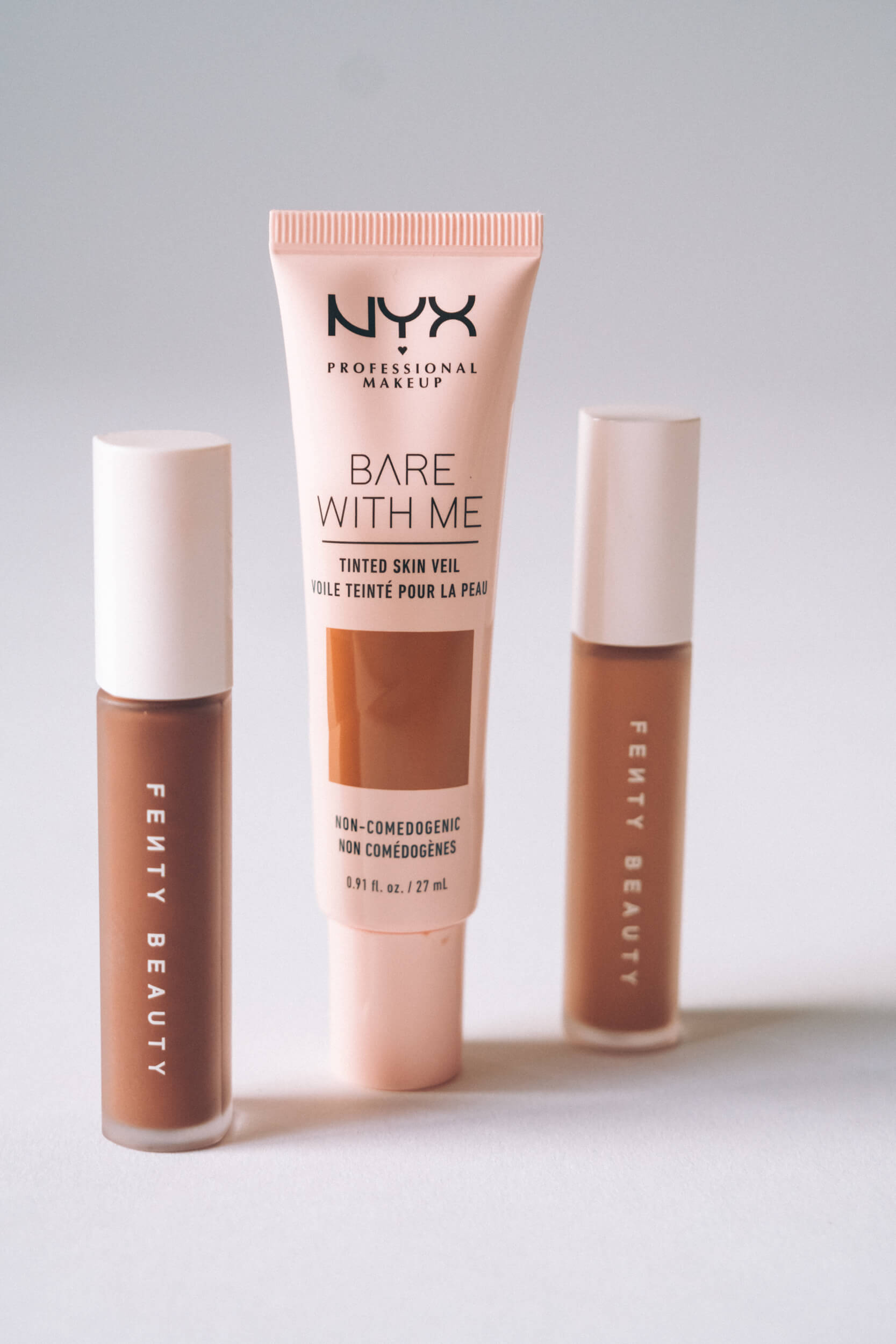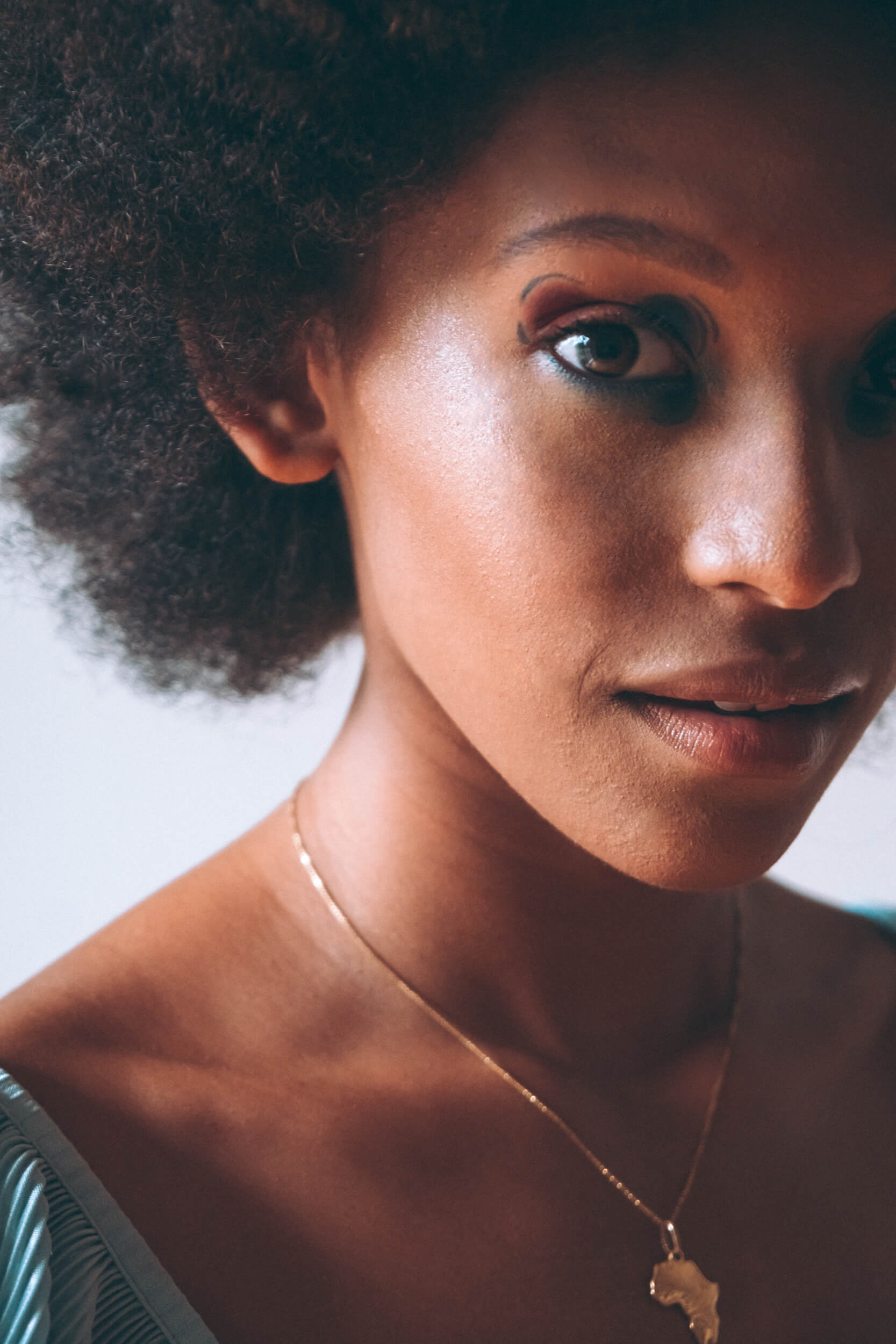 #LightLightLight
You know, we are great lovers of all the highlighting products. This time, despite our great love for cream products, we decided to sculpt and color the cheekbones with three products that have a super fine pigmented texture, which makes them almost creamy to the touch (little tip, you can also use them as an eyeshadow).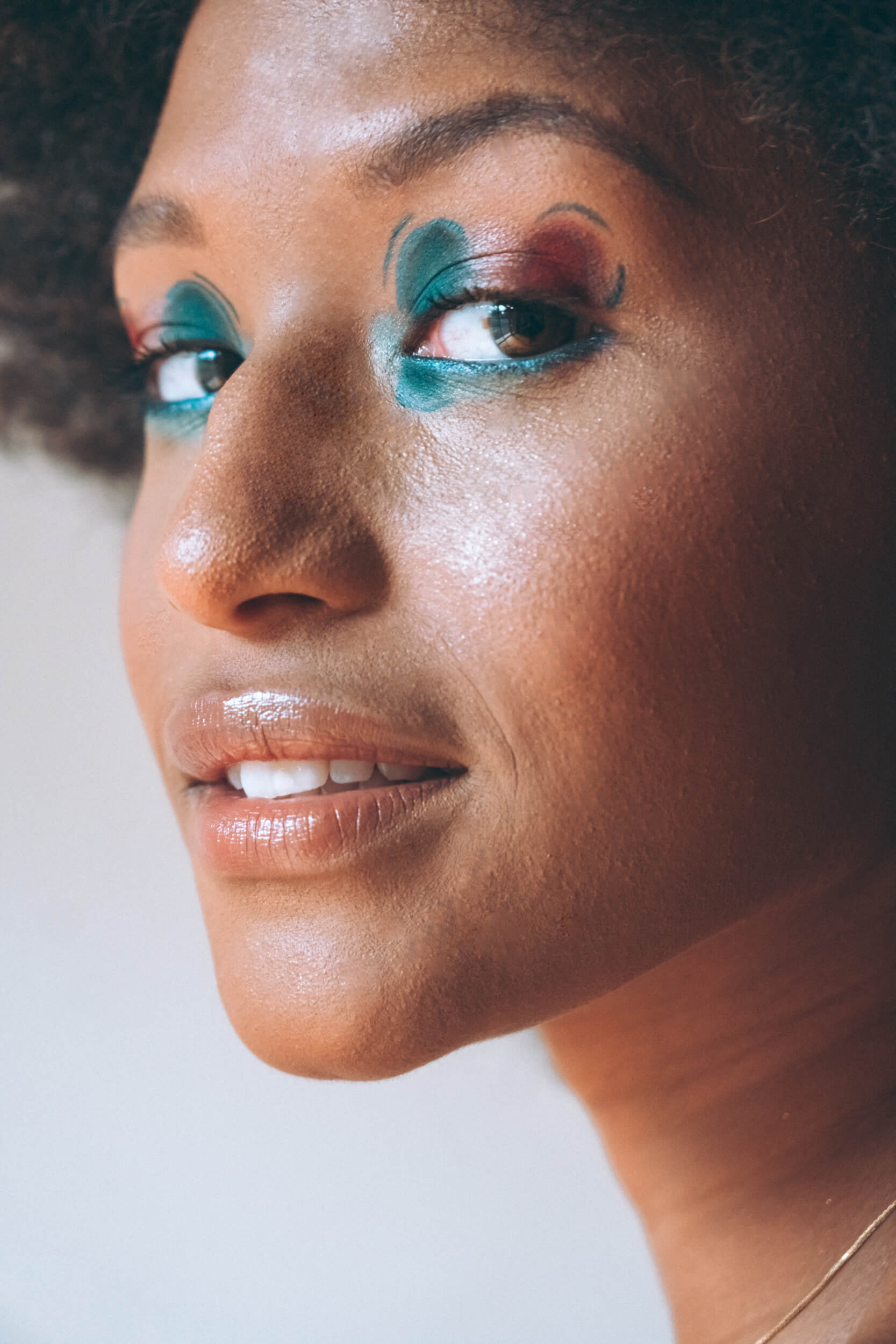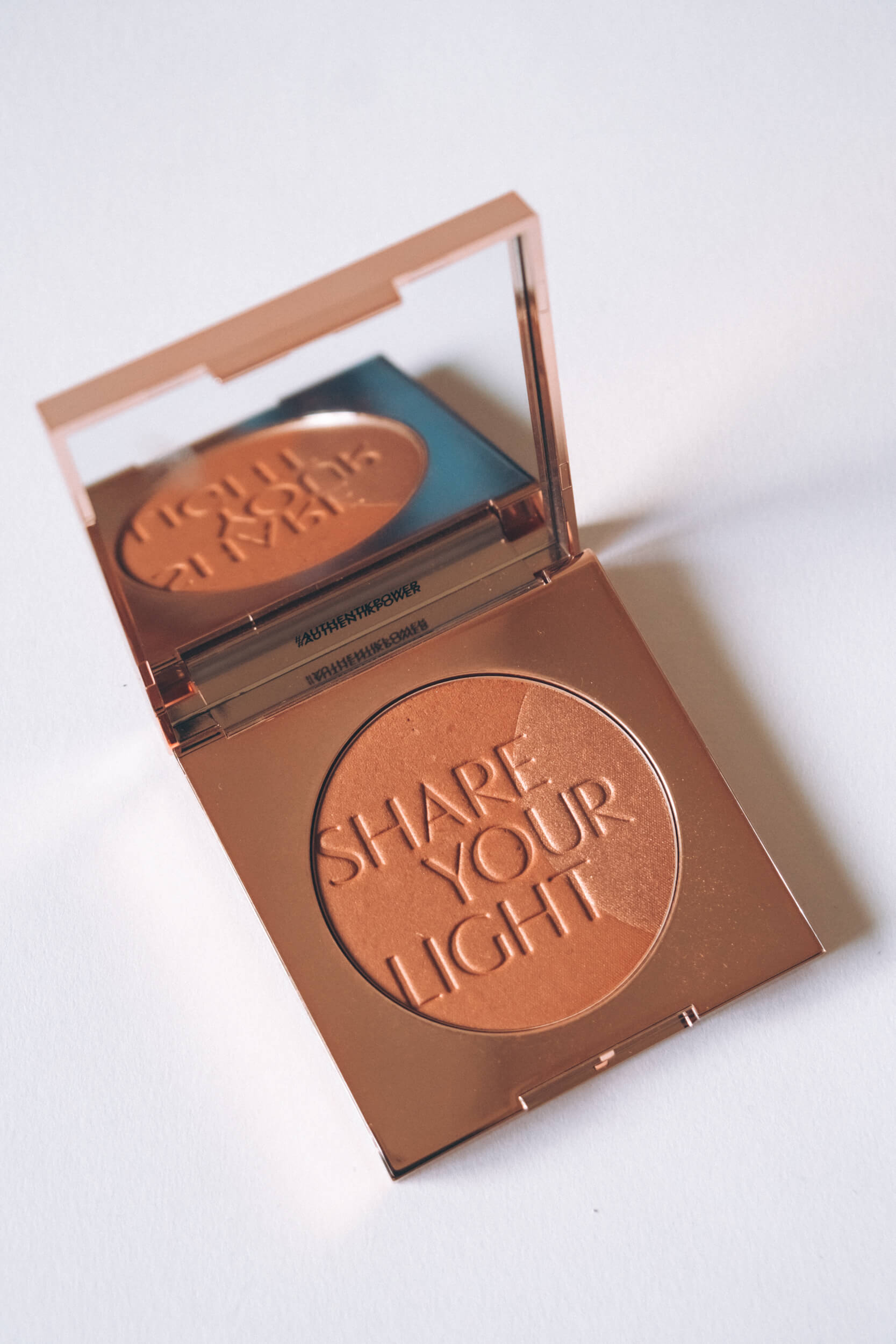 And, for this look, we used three Zoeva products (a brand we already loved for its fabulous brushes): the Radiant Bronzer-Highlighter in Lumi 0.5 to give warmth to the skin and slightly define cheekbones; we then highlight the cheeks with Visionary Light Multi-Use Powder in Surreal (a bronze color) and Supreme (a golden rose color), to give color to the cheeks. In this way, the complexion is fresh, luminous, and super radiant. Did we already tell you how much we love the versatility of these powders?!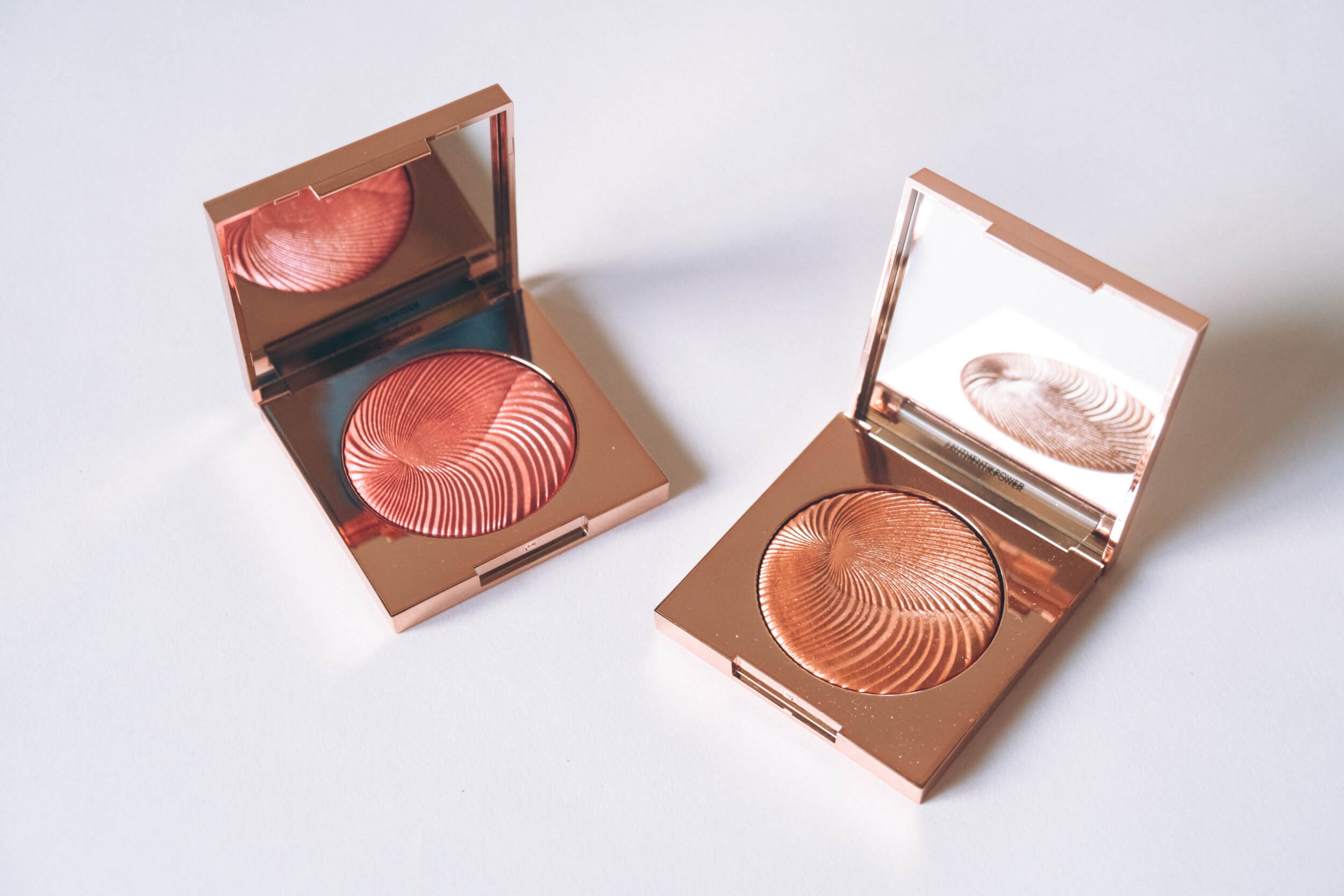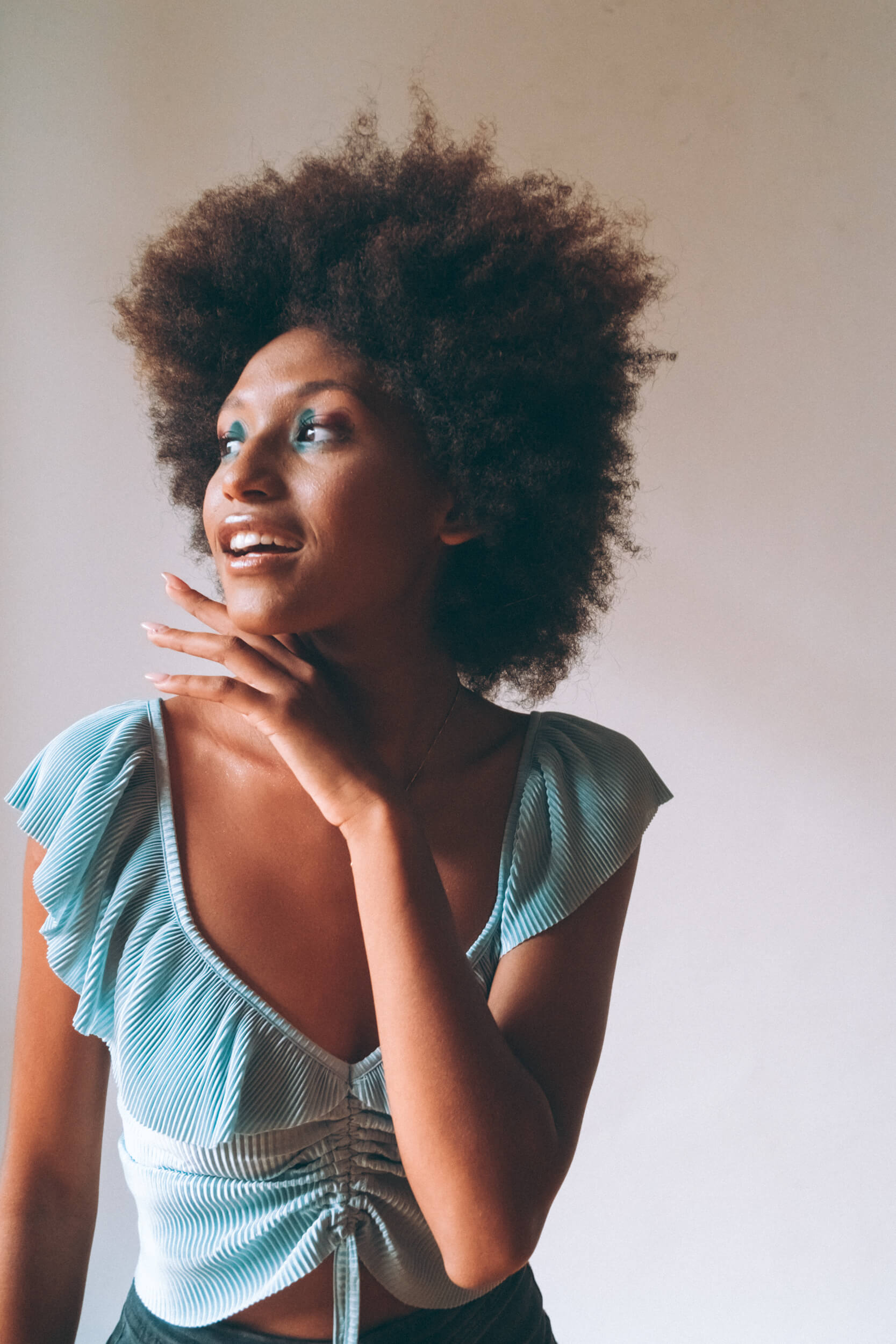 #TheProtagonist
The real star of the look is this crazy palette from Nars, the Cool Crush Palette. This is not your typical golden/warm eyeshadow palette. Inside, you will find colors that amaze you: from a matte warm red to an opaque petrol blue that goes perfectly with its shimmery version with turquoise shimmer. To match these three beautiful colors, there are matte and metallic bronze eyeshadows, neutral, and a metallic pink that are the perfect (and not an obvious choice) to blend the most colorful shades.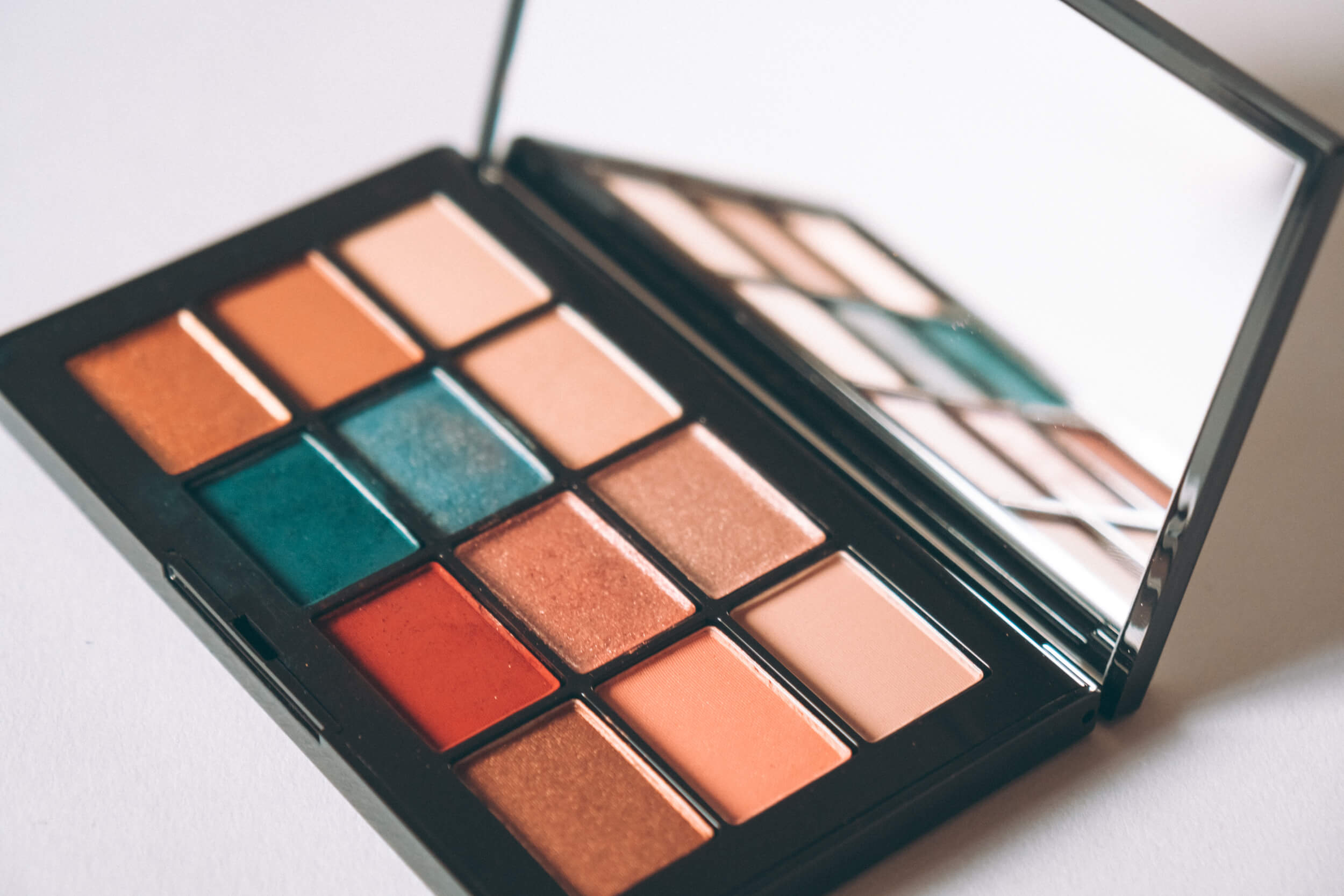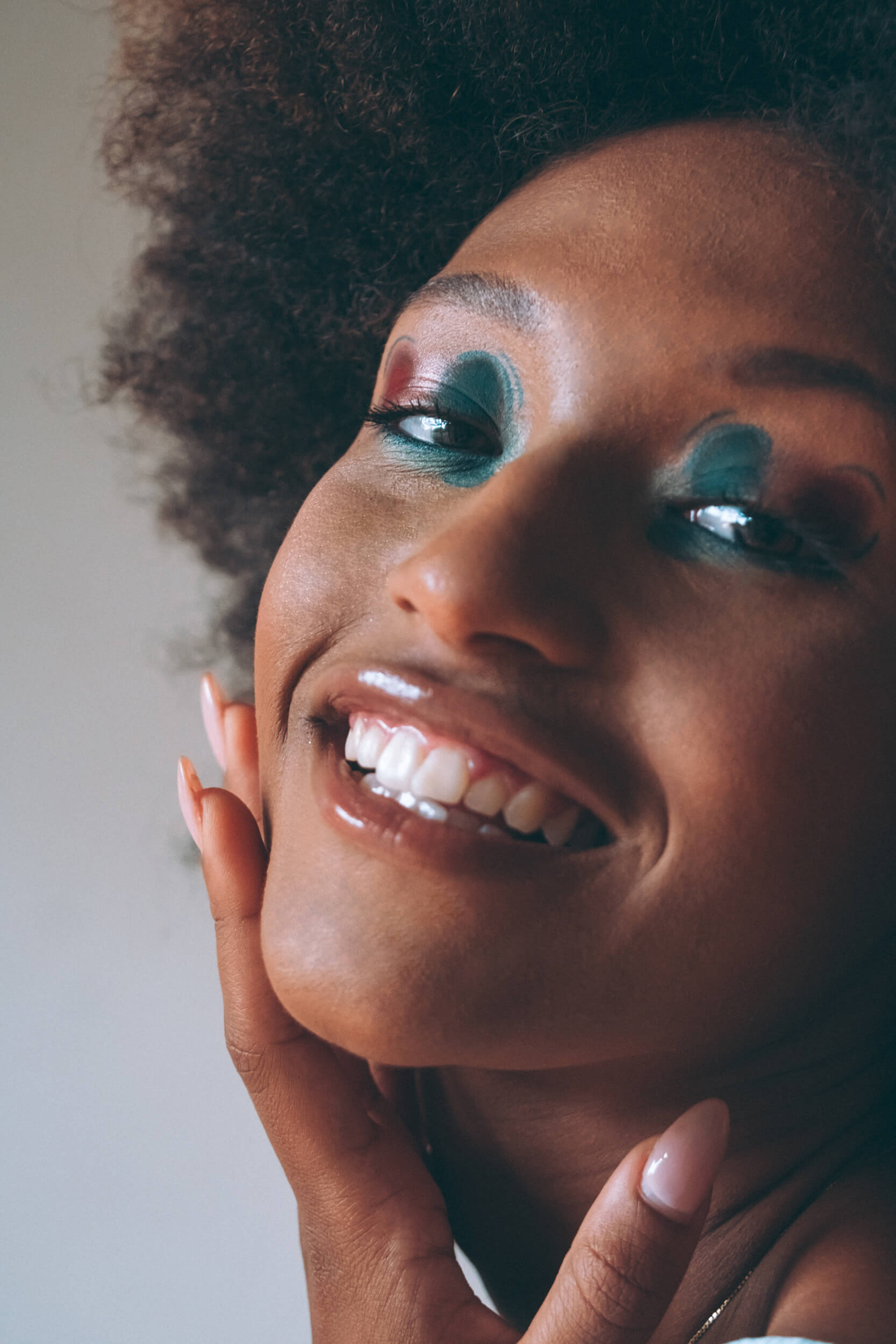 We wanted to start from a simple concept: why not use your fingers? These matte eyeshadows are so buttery that we can apply them with our fingers and make an almost abstract and super creative makeup that can be suitable for anyone, even for the less expert who want to test it.
First of all, we applied Risk ("terra di Siena") as if it were a small fingerprint, and we pressed it so that the pigment was perfectly printed on the eyelid, on the outside corner. We then moved on to Ganges (petrol blue) to make a smaller "fingerprint," closer to the inner corner and, correspondingly, on the lower eyelid. To highlight the lower eyelid, we applied the eyeshadow Inception: with its luminosity, it immediately made the look fresher. Finally, we applied Prowl, a shiny pink, to the center of the eyelid, without blurring it too much to leave the edges well defined.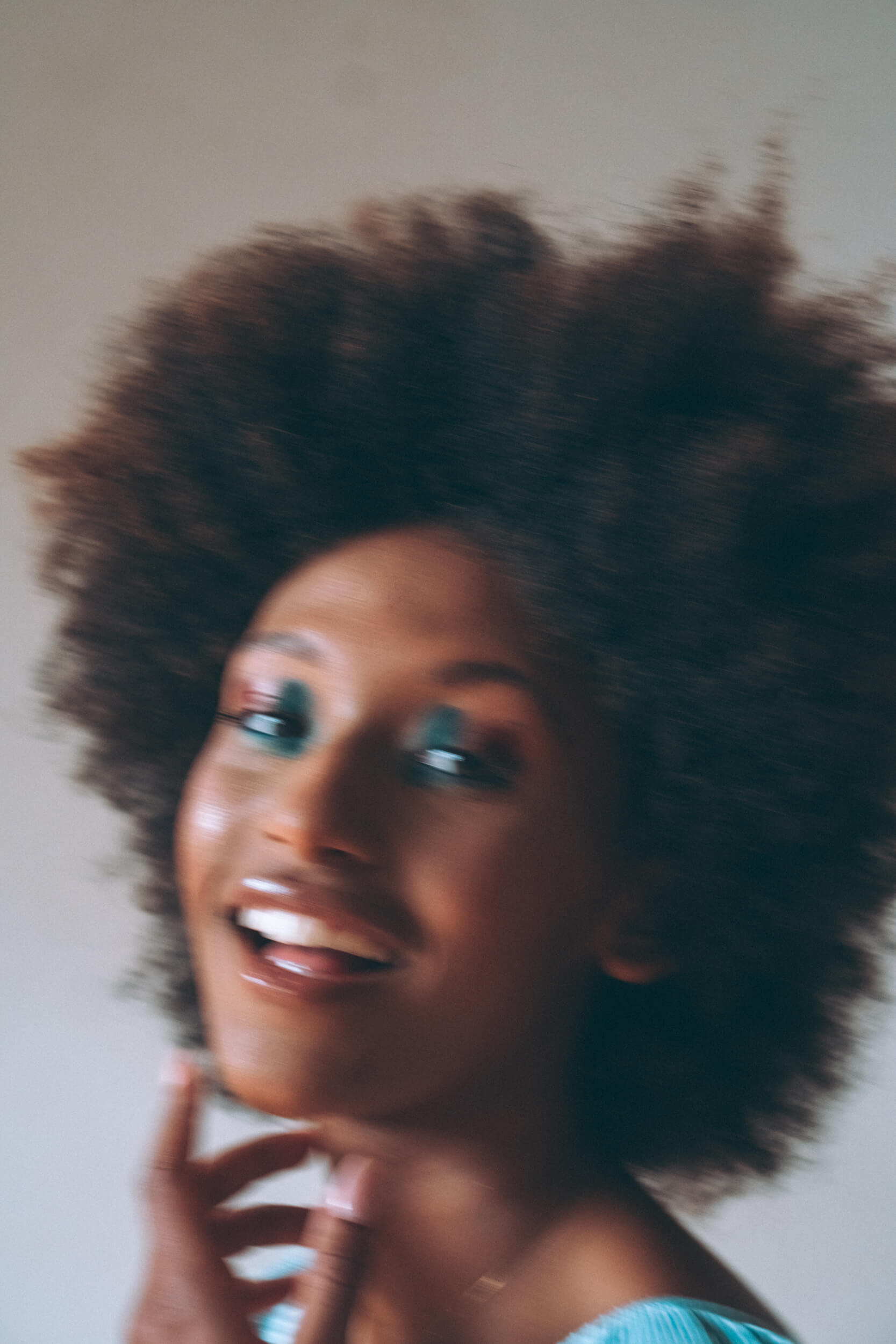 #ThatExtraTouch
If you want to have fun and make this look graphic, then apply a few eyeliner lines around the shapes you have just created with the eyeshadow. We chose the Sephora Collection Colorblock liner in Tropical Juice: a teal color that matches with the eyeshadows and gives an extra touch of creativity to the look.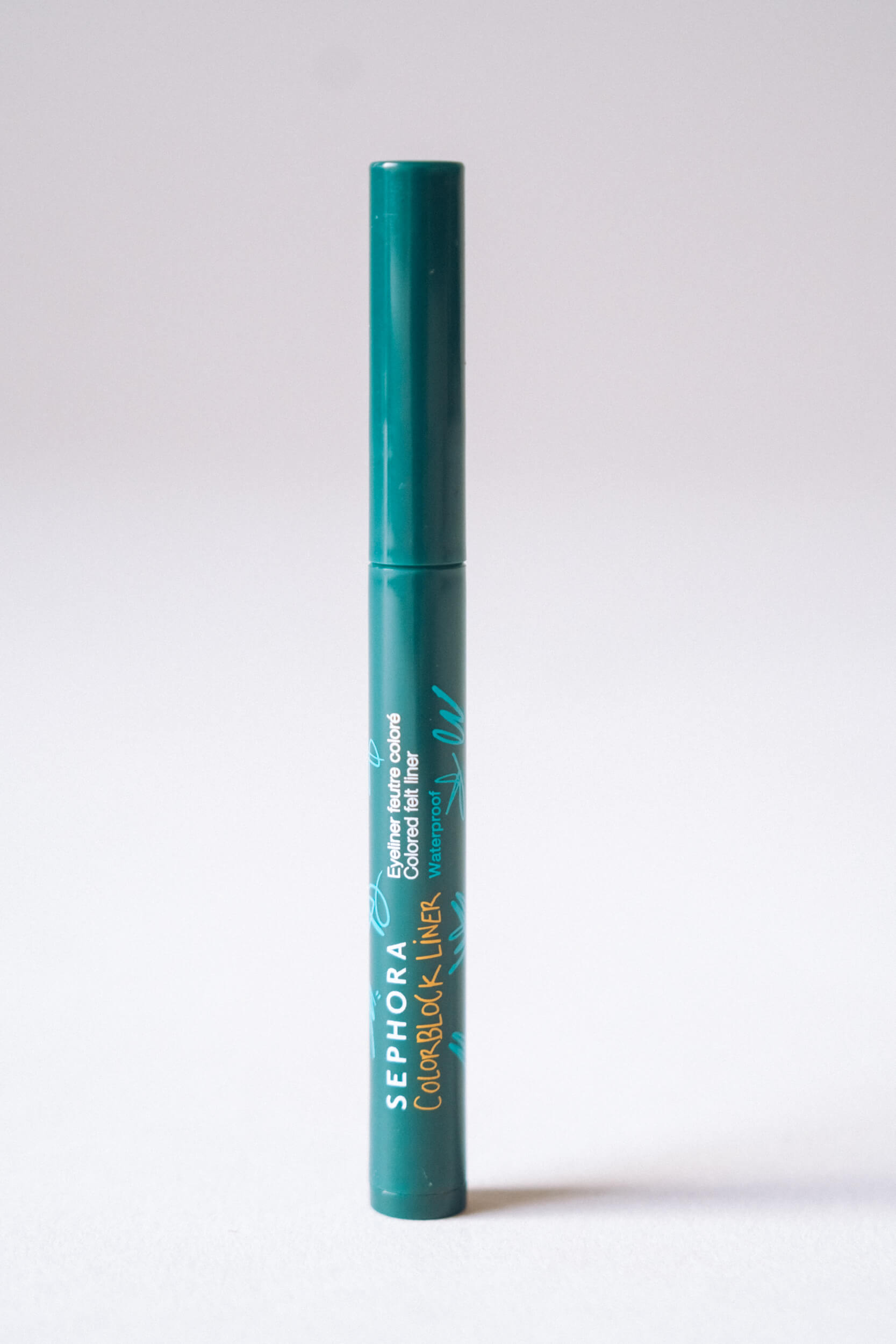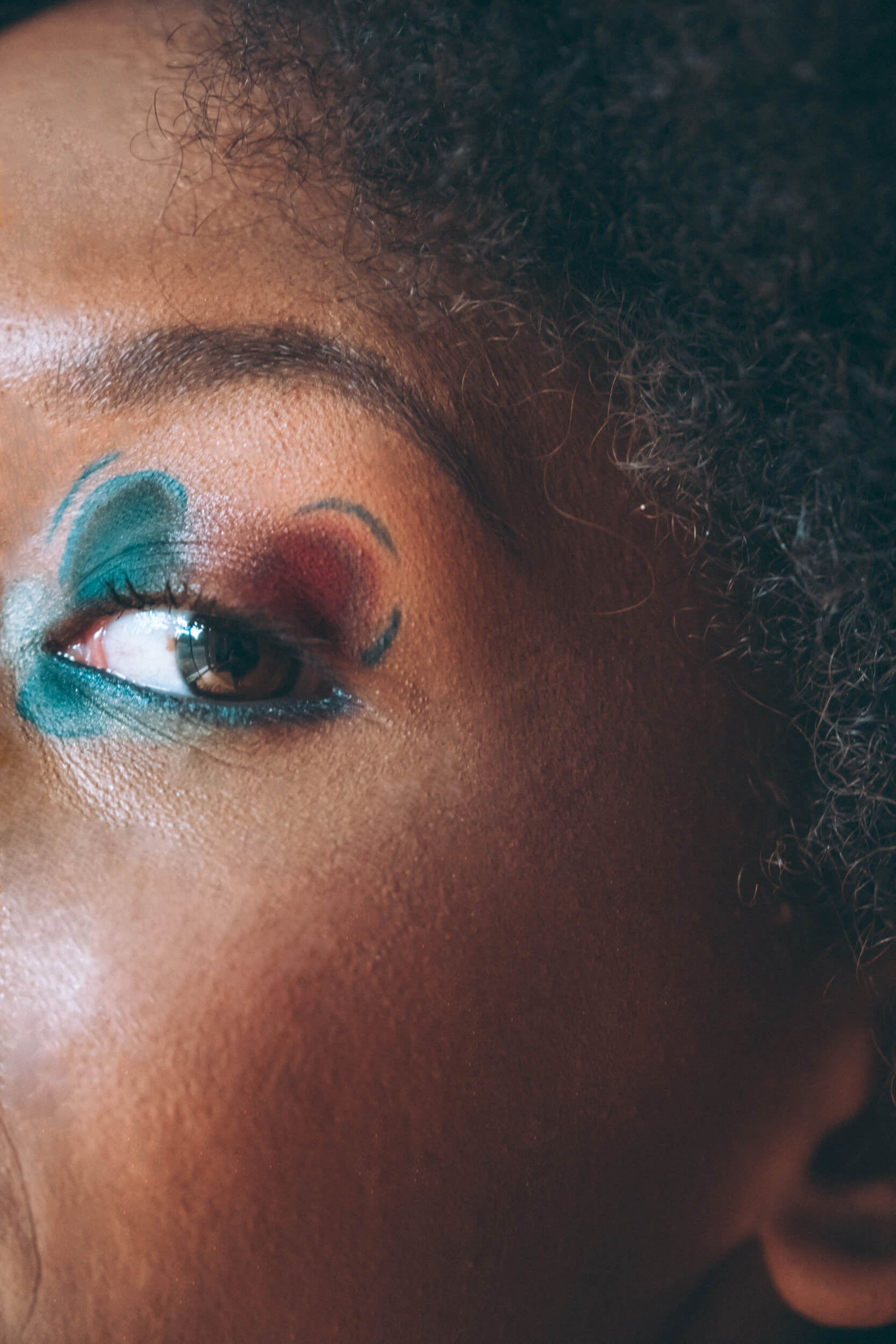 #NudeLips
With a look like this, the lips must be hydrated and glossy with a hint of color. We found the perfect product to achieve this effect, and we have been loving it all summer: Clarins Lip Comfort Oil Intense in Intense Nude. A luminous product that mimics the natural color of the lips, but that gives them that something extra.