Stylist Michael Fisher is no stranger to creativity and art-making, even though using different tools: after a long photography career, he turned to men's celebrity styling, becoming the mind behind the looks of names like Hugh Jackman, James Corden, Michael Shannon, Adam Driver, Sebastian Stan, and Jake Gyllenhaal.
And it is precisely about Jake Gyllenhaal's looks at the Venice Film Festival (are you still thinking about his total white suit by Maison Valentino? So are we) that we chatted with Michael and the "elevated, but not fussy" attire he created. Plus, we talked about the importance of shoe polishing, establishing a long and fond relationship with clients to reach better results styling-wise, and trusting your instincts. While always reminding yourself to take care of people first.
How was your passion for fashion born? And when did you understand that you wanted to become a stylist?
Fashion wasn't my first career, photography was. I moved to NYC when I was 17 to go to The School of Visual Arts. My focus was fine art reportage and I worked with Annie Leibovitz as her archivist for 12 years before I transitioned into styling. My love of image making and my exposure to celebrities while at Annie's set the foundation and put me on the path towards Men's celebrity styling.
What can you tell us about your creative process?
My process is different for each client and for each job. I always consider the talent first and let that dictate the process. Whether it's someone I've worked with for years or someone new that is just starting out.  We discuss what they are promoting and how they want to look. Whether it is a serious film or comedy. I like to reference their work in my styling work.
What are the must-haves in your styling kit?
Typical styling tools like top stick, lint-roller, pins, clamps etc. I also carry a hand held steamer and leather hole punch. Also shoe polish is a MUST. Nothing worse than a scuffed up dress shoe on the red carpet.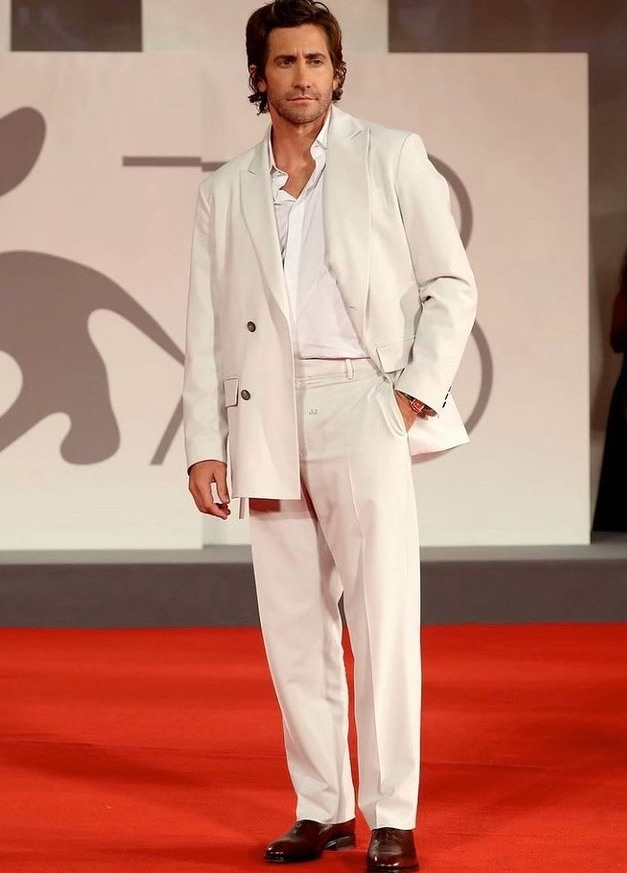 "I like to reference their work in my styling work."
About your clients, how do you match their personalities with your ideas and then with the event/occasion?
I want each of my guys to feel and look like themselves. Good style is when it looks effortless.
Where do you mostly find inspiration when it comes to creating mood boards and looks?
Instagram and Pinterest are great image resources. I also like to reference old magazines like GQ or Esquire.
You are also the stylist of Jake Gyllenhaal: what was the idea and inspiration behind his looks on the red carpet of this edition of the Venice Film Festival?
Jake had three events while there, all cocktail attire. We went for a very relaxed elegance in suiting. Elevated, but not fussy.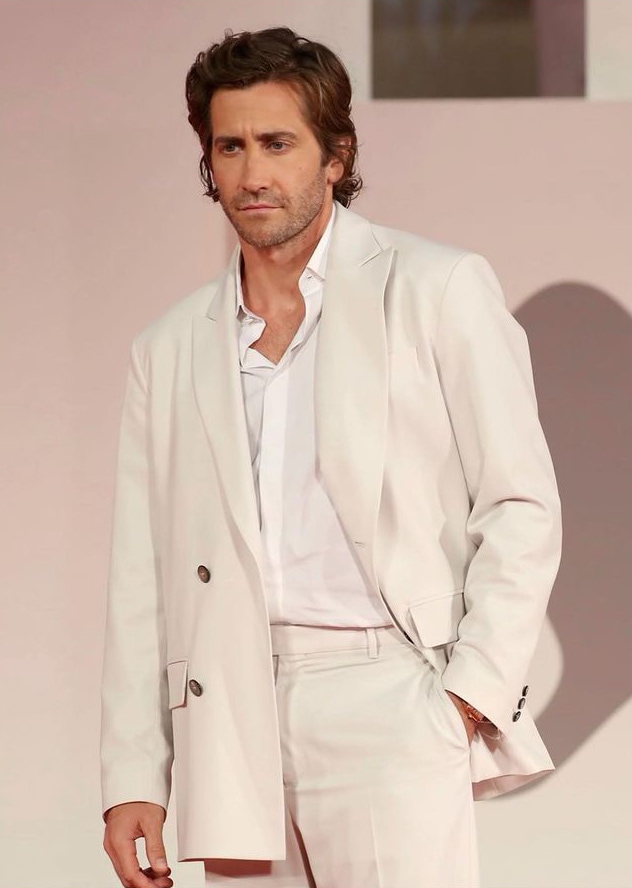 Where do you start from when assembling a look?
Typically I'm drawn to color and fabric first. Whether that is a suit or a shoe. I find a piece I really like and want to use and then build the outfit from there.
How has your relationship with Jake evolved over these years of collaboration, fashion-wise?
With all my clients, the longer you work with them, the better the results.
One word to identify Jake's style.
Genuine.
What's the main challenge of styling, and what's the greatest satisfaction instead?
Biggest challenge is budgets. It takes a lot of team work and tailoring and you get what you pay for. The satisfaction is when you can pull it all off and you can make a living while doing it.
"With all my clients, the longer you work with them, the better the results."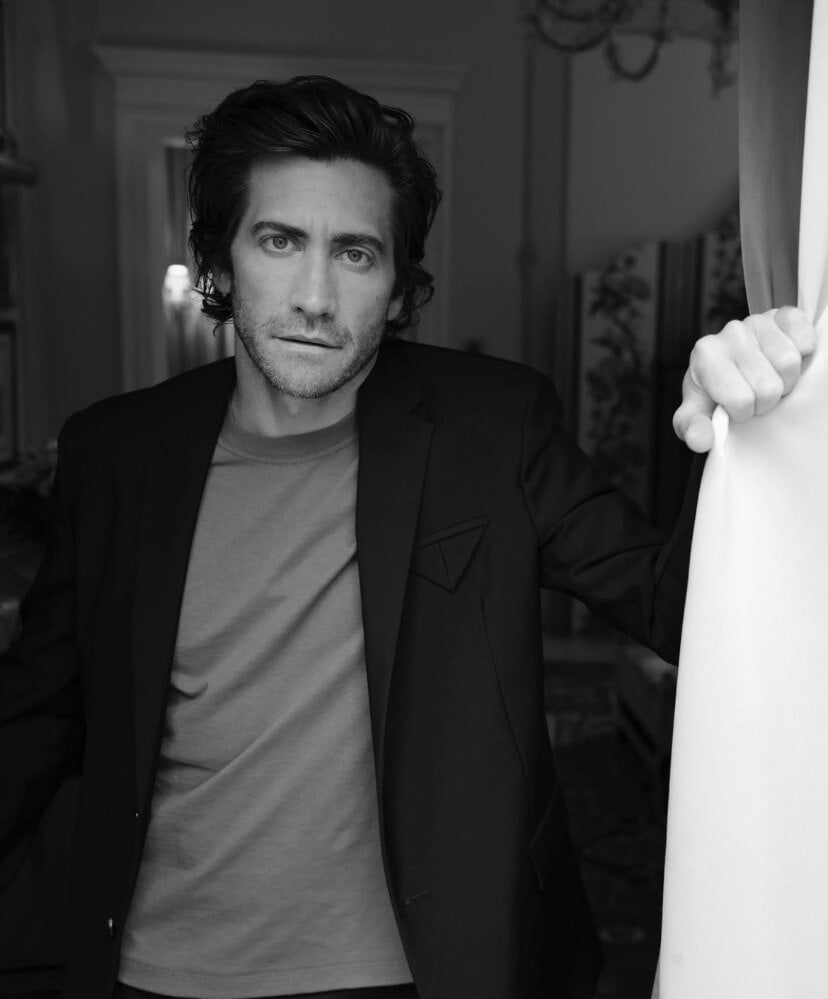 Do you have a look that you are particularly proud of among those that you created over your career?
Michael Shannon wearing custom Prada for The SAG Awards 2016 is one I still think about.
Have you ever had an "epic fail" while styling?
Not really other than the torn pants.
What's your styling secret?
Trust your instincts.
What's your fashion superpower?
I'm a natural care taker of people.
Do you have a favorite look from a movie that left you in awe?
The whole wardrobe from "The Eyes of Laura Mars."
Follow Michael here.
Thanks to The Wall Group.
Black and white picture by Greg Williams.
The pictures has been taken by Michael's Instagram profile.