Of power, on power, and for power.
"Stane," the 26th short film of the Miu Miu Women's Tales project, is a realistic representation of how family and generational dynamics impact the lives of those who find themselves taking the reins to run a company that "has always worked like this," following the silent rules of a society that weigh on one's shoulders like a boulder. If the person who has to take the reins of power then, is a woman, the matter is even stronger and more impactful.
As a woman, watching "Stane," I felt the same weight of the expectations as the protagonist. From woman to woman, when I sat down with director Antoneta Alamat Kusijanović to discuss this project, I had confirmation (once again and unfortunately) of how realistic and widespread this representation is. However, fortunately, there is a "but": a change, in fact, represents above all the opportunity to improve, leaving to those who will come after us the importance of understanding and mutability of power. With Antoneta, we talked about the inspirations to honor in her short film, the use of Miu Miu costumes that, silently, speak of rebellion, the liberating power of movies, and the emotional truth of feeling good with the people around us and with ourselves, in order to develop our purest potential.
From Cannes in 2021 to Venice in 2023. How do you feel?
Cannes two years ago was a very specific one because it was the first post-covid Cannes, the one happening in July, there was less press, less industry, so it was a very small Cannes. I liked it a lot, it was very different. I have the feeling that in Venice things are much more relaxed due to the water, you have to move between the islands with a boat and the water always resets. There is somehow less tension.
"Stane" is the #26 short movie of the Miu Miu Women's Tales: what was it like for you to have an opportunity to direct one of the titles included in this project?
It's an incredible honor because these are world-class directors and to be invited among them it almost says "the best is yet to come"; it feels like you are part of a bigger legacy now.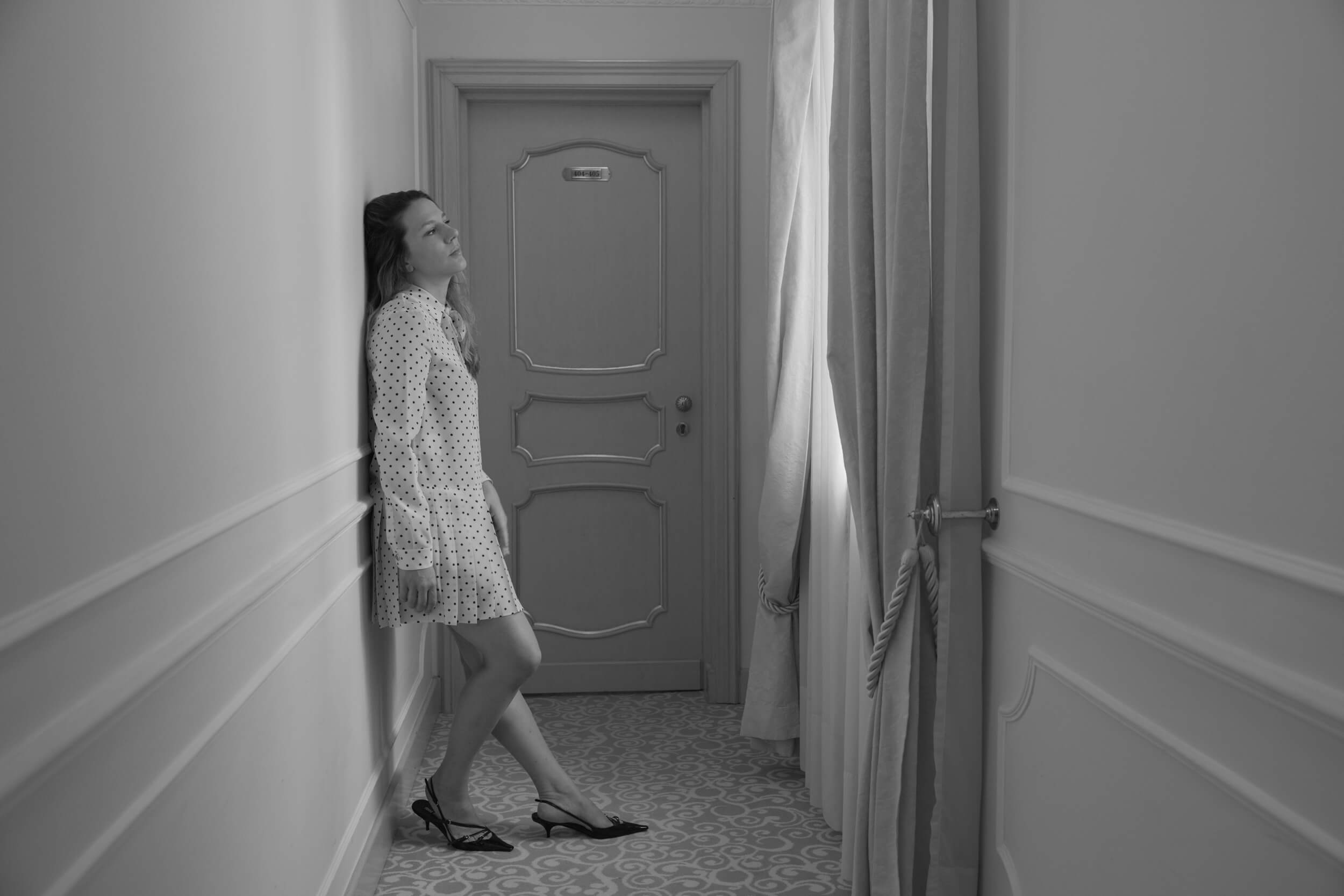 "It feels like you are part of a bigger legacy now"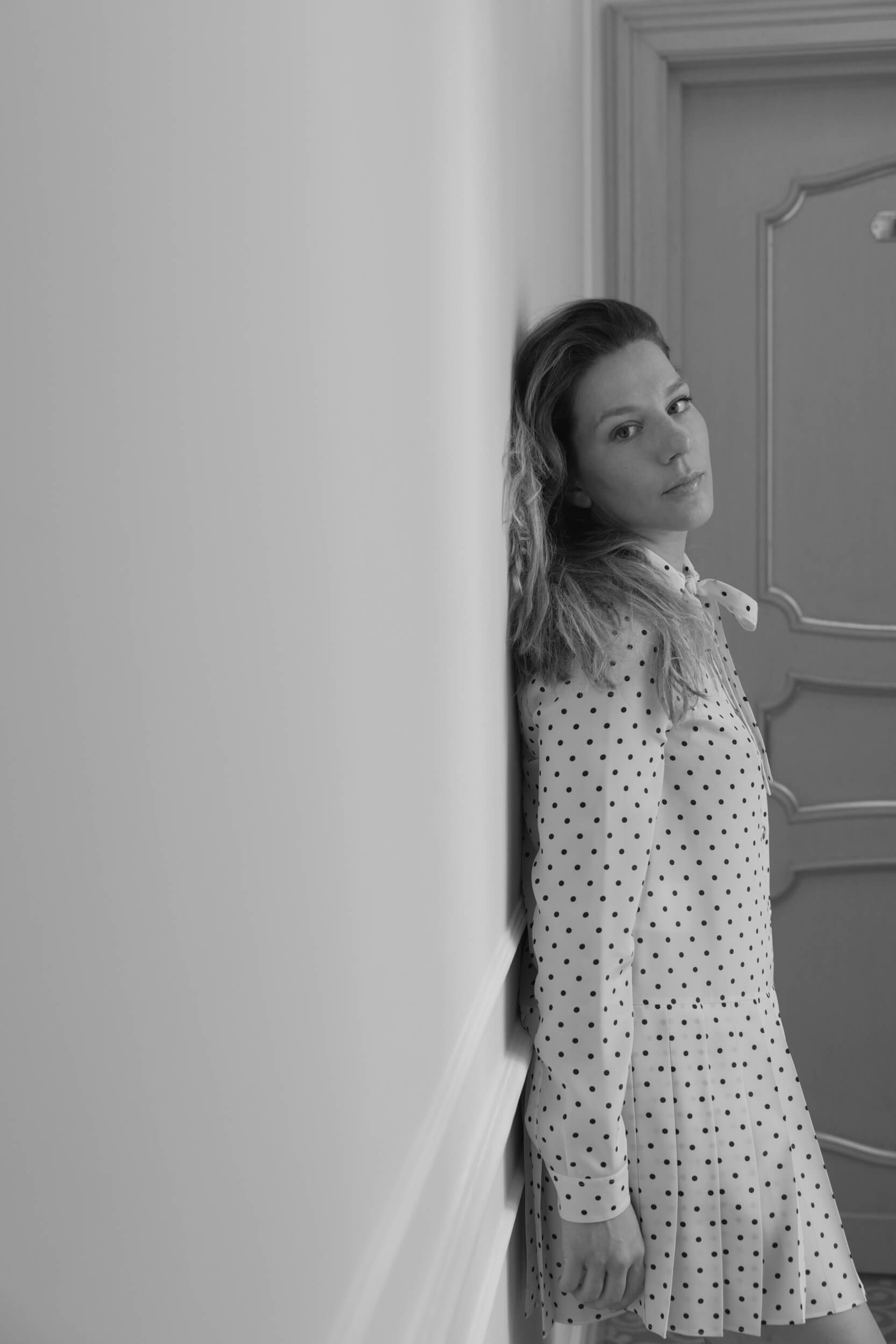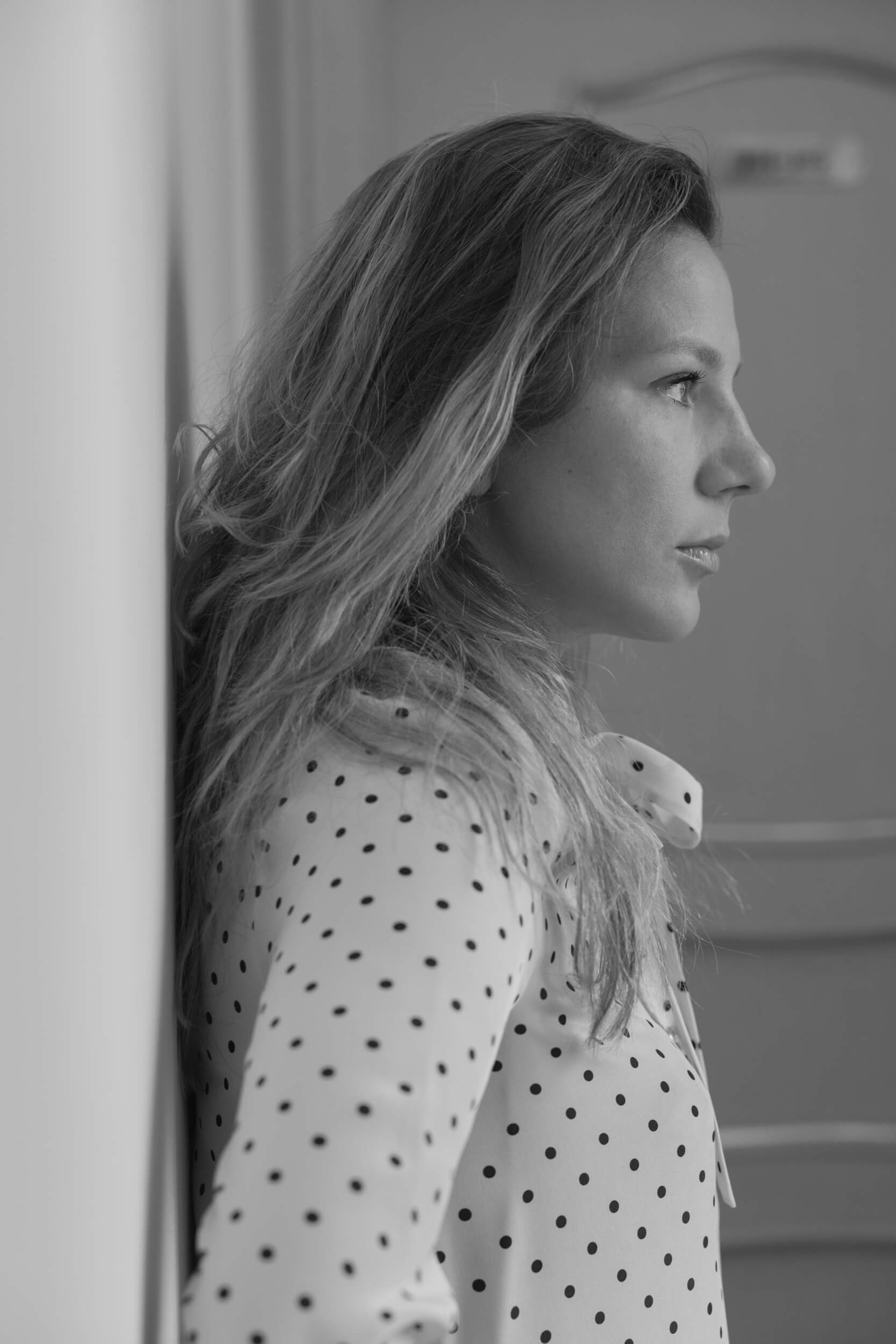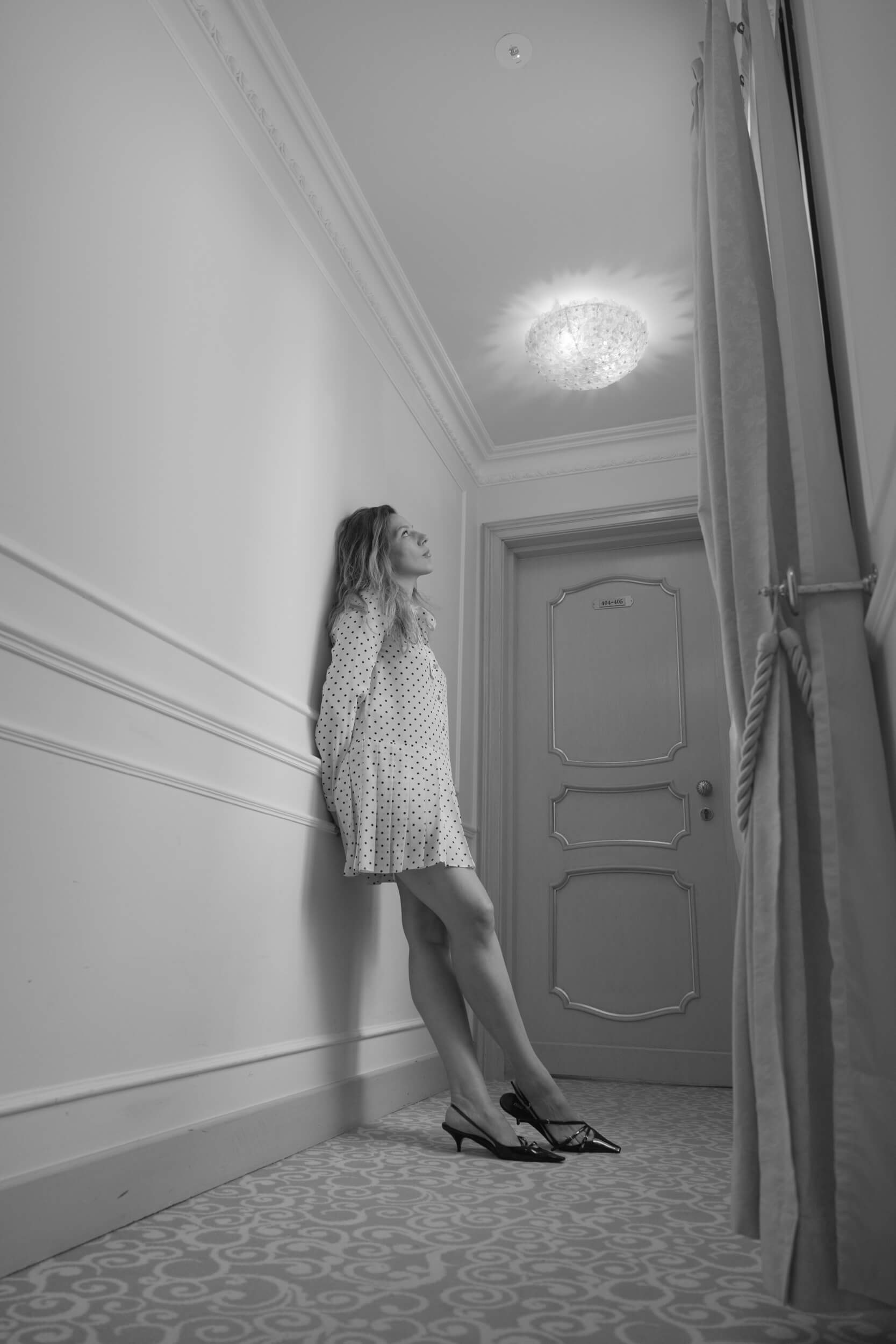 Both "Murina" and "Stane" talk about sexism, even though in different shades. How did you come up with this story?
I used to work in the construction industry in New York, where of course there were very few women and it was a very charged environment, plus living in New York for the past 15 years – I'm an immigrant – so coming off that experience, "Stane" just emerged naturally, she was kind of already somewhere inside me and she manifested on screen some of my personal fears of betrayal. Also, my great-great-grandmother is called Stane, and she had a very difficult life, she was a very resilient and delicate woman at the same time, so I really wanted to honor her and this is why I named the character after her.

I'm curious since Danica Curcic (playing "Stane") was also the actor of "Murina", how did the two of you work together in this new occasion, was it different somehow from the previous one?
It's so beautiful to be working with actor a second time because there is a different level of trust. It's always beautiful to discover the actor through collaborating a second time. The first time is getting to know each other, whereas the second time you already know the dynamics, and you already have trust and once you have it, you can push so many more boundaries and that is what was incredible about working on this project with Danica because it really required a lot of trust to climb on the table and exuberating in that way.
You need to trust and believe the director is not going to make fun of you and this is very courageous and I'm grateful for that trust.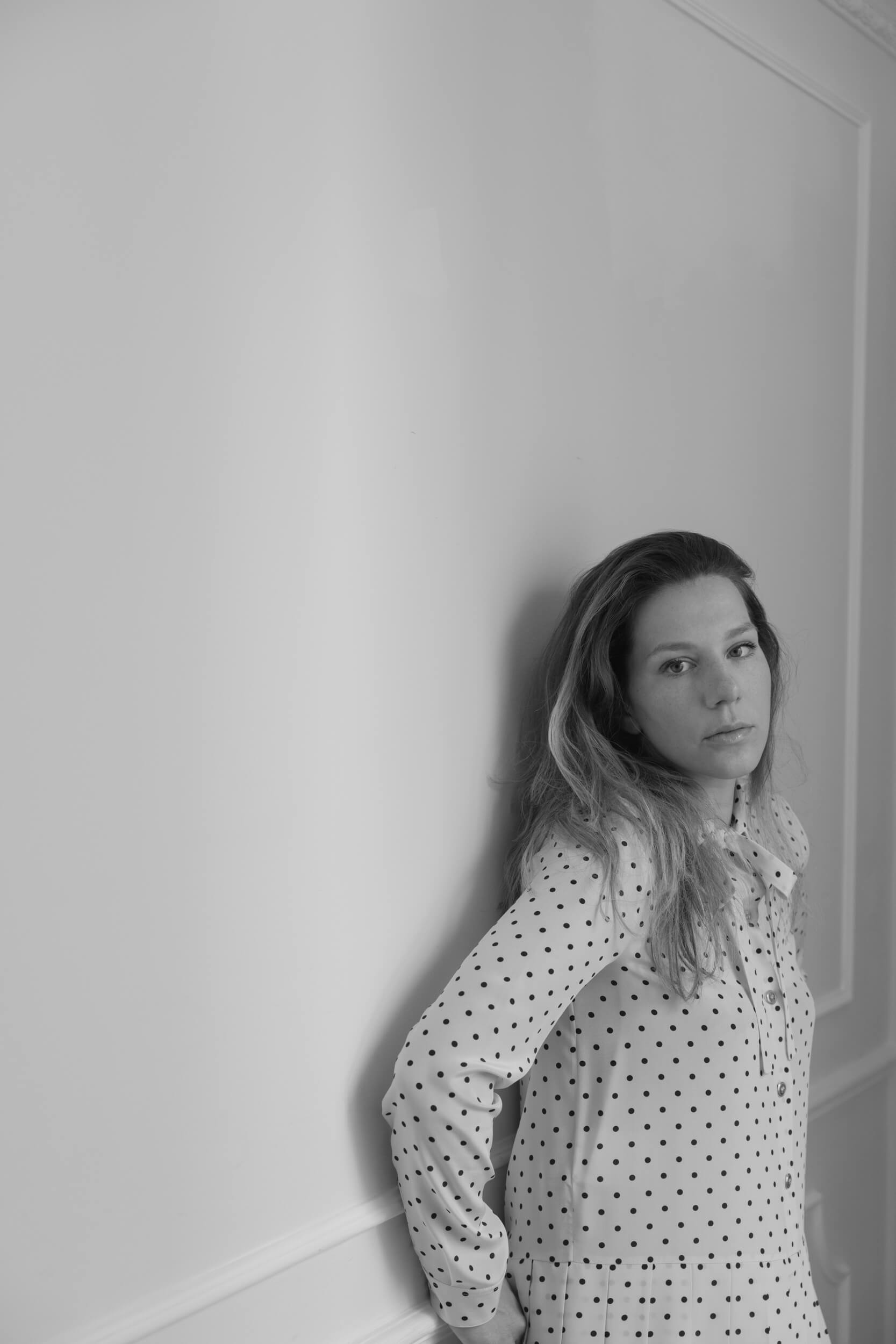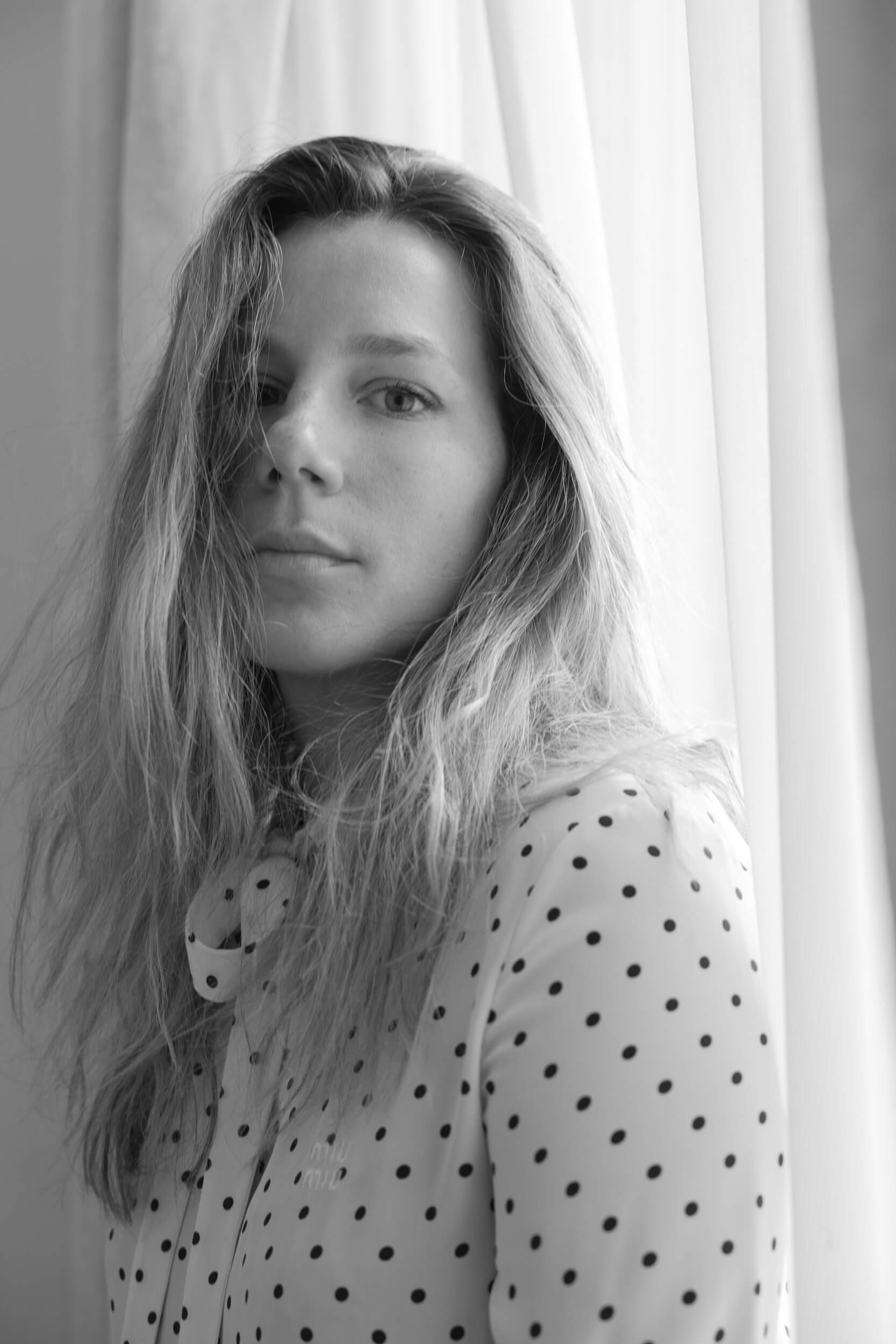 "She was kind of already somewhere inside me"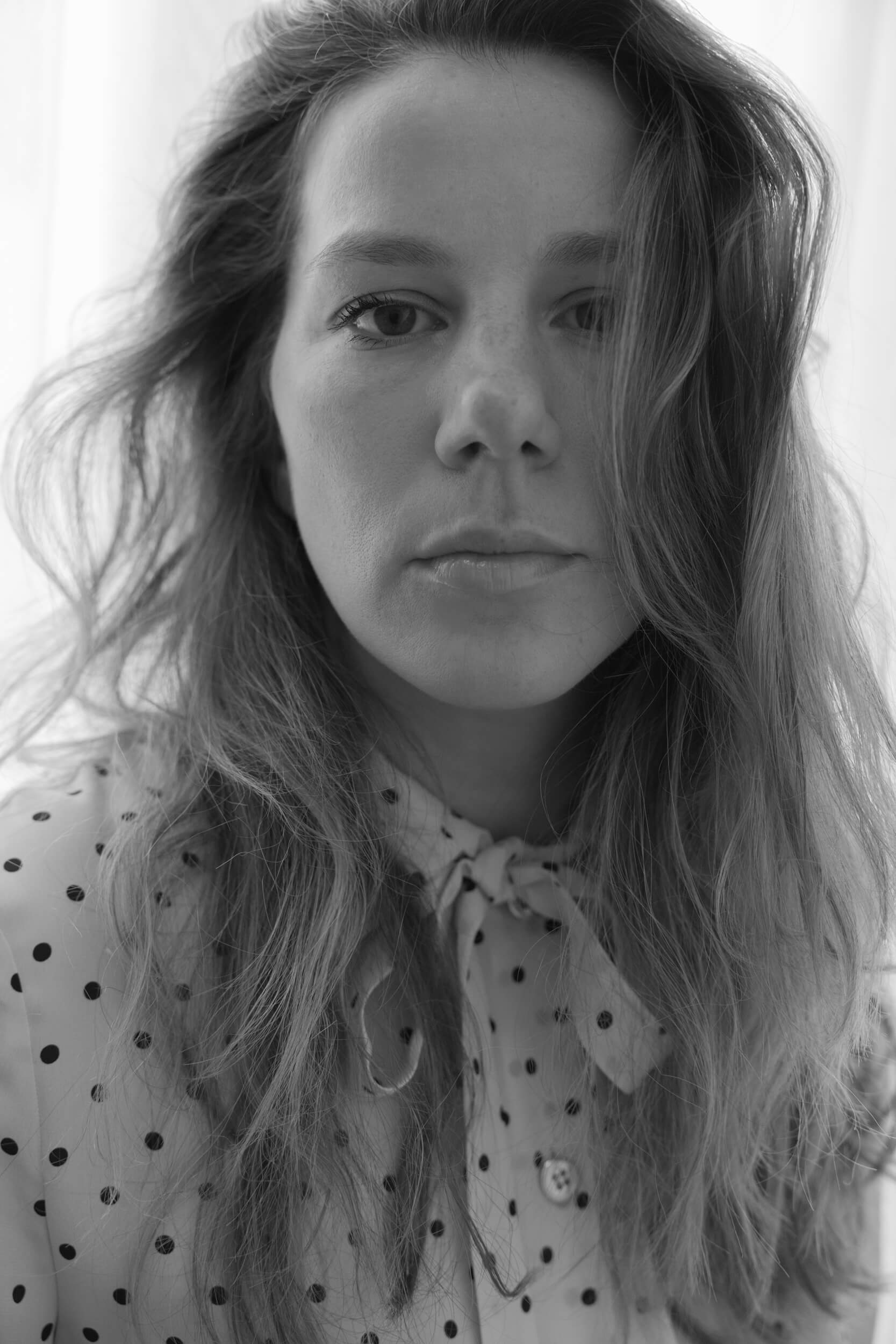 I think that's exactly the feeling you get when you are watching that scene, it is about being brave not being laughed at.
 Right. There is a very thin line because you need to understand freedom – you need to feel both emotions: you need to feel embarrassed, and then you need to overcome it and feel powerful and feel freedom. And it takes trust from an actress to deliver that.
What's your take over the idea of power and, especially, of being a powerful woman? "Stane" shows us once again how this concept might be suffocating in a particular context.
I mean thank you for telling me I'm powerful [laugh]. It's nice to hear.
Every woman is powerful in the different hats she wears and sometimes there is an artificial power that you're taught to have but you don't truly own because there is someone else above it that controls it and can take it away in any minute. That's the power in "Stane": she needs to almost bury that power that's artificial for her true power to emerge. The power is a very interesting concept. I often hear in dialogue, we need to give women power, we need to put women in power, but no one says that about men. Men just have power. No one needs to put them there or give it to them. Something that can be given can be easily taken away. Thus, this is a very interesting way of wording of power when it relates to women.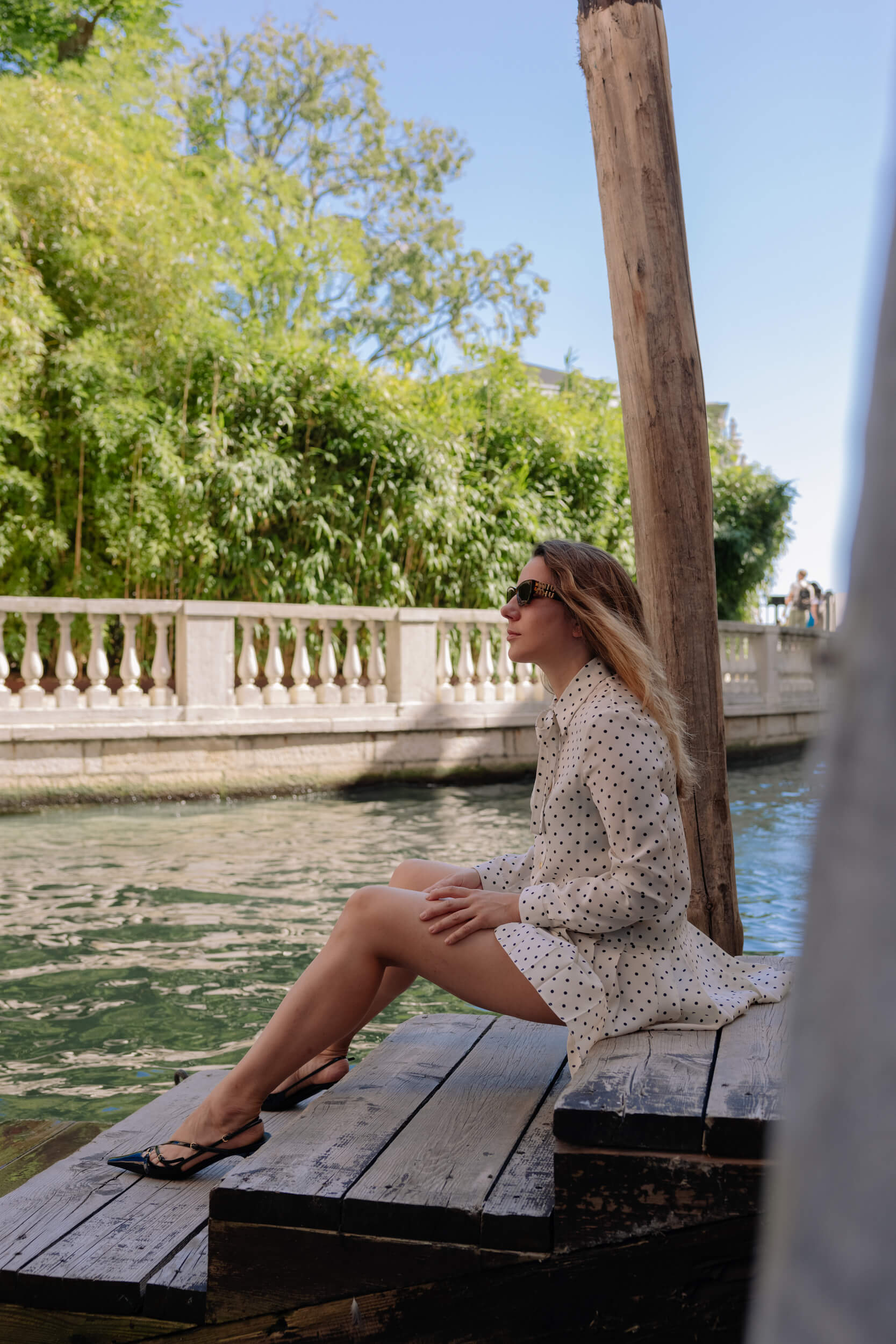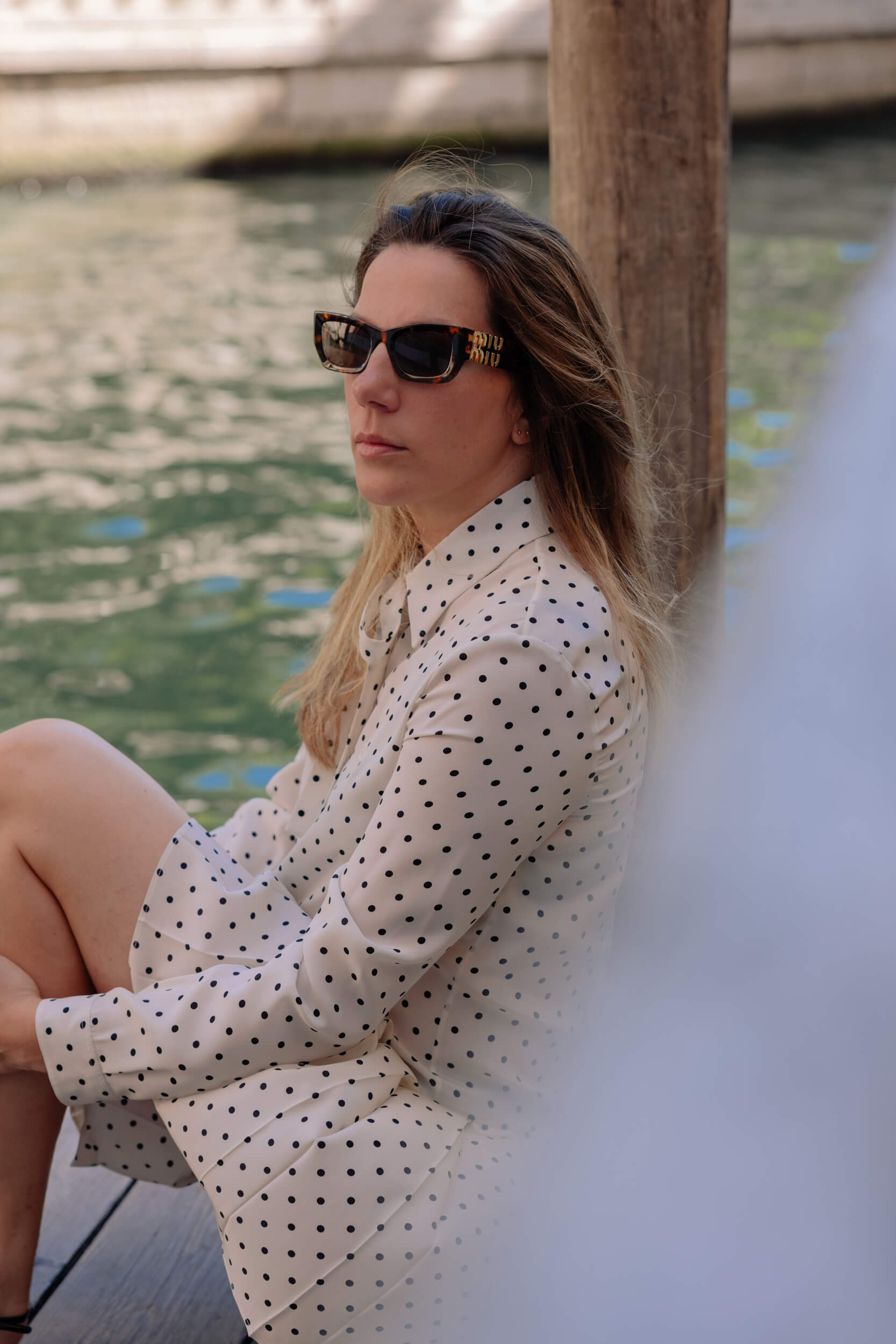 "We need to give women power, we need to put women in power"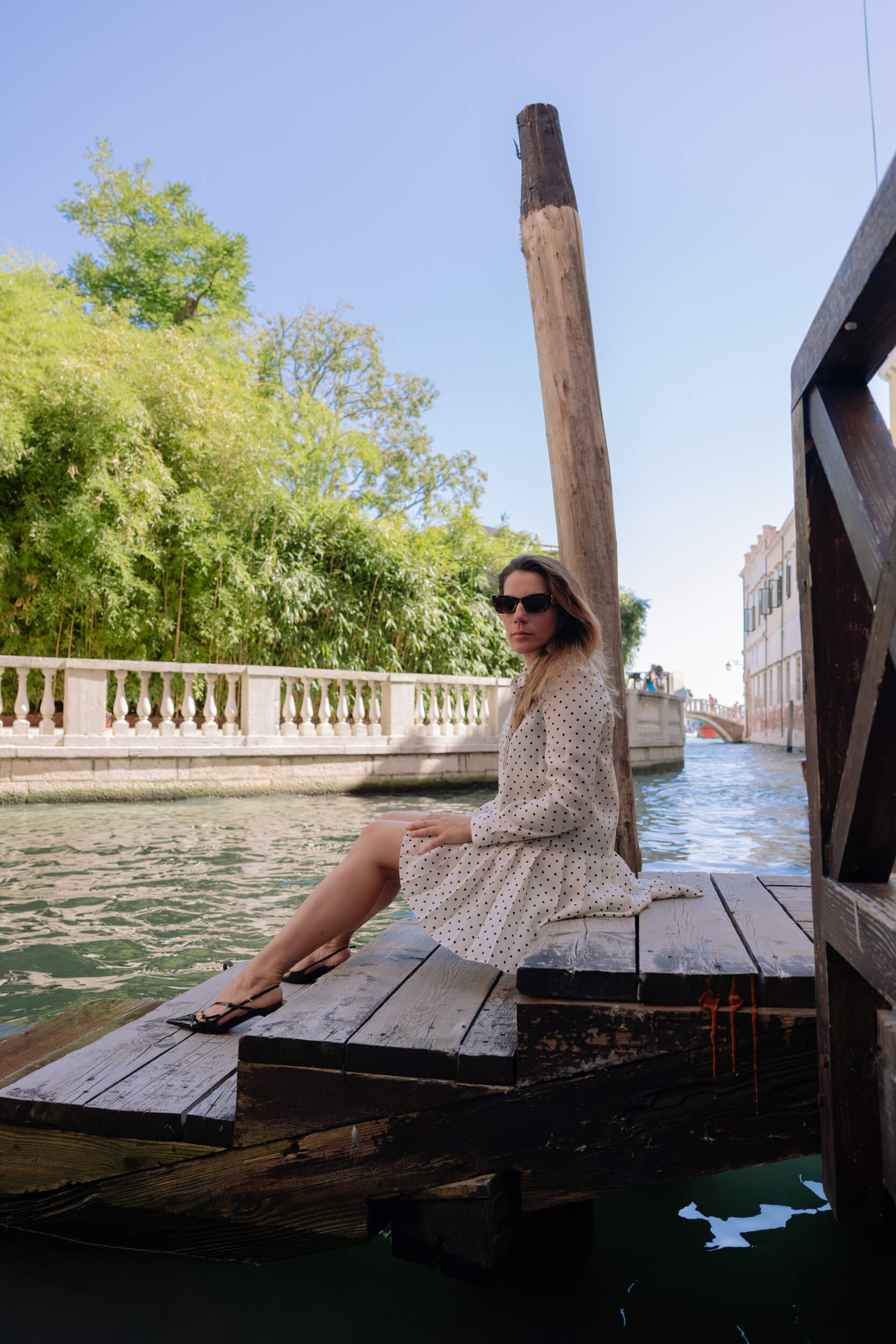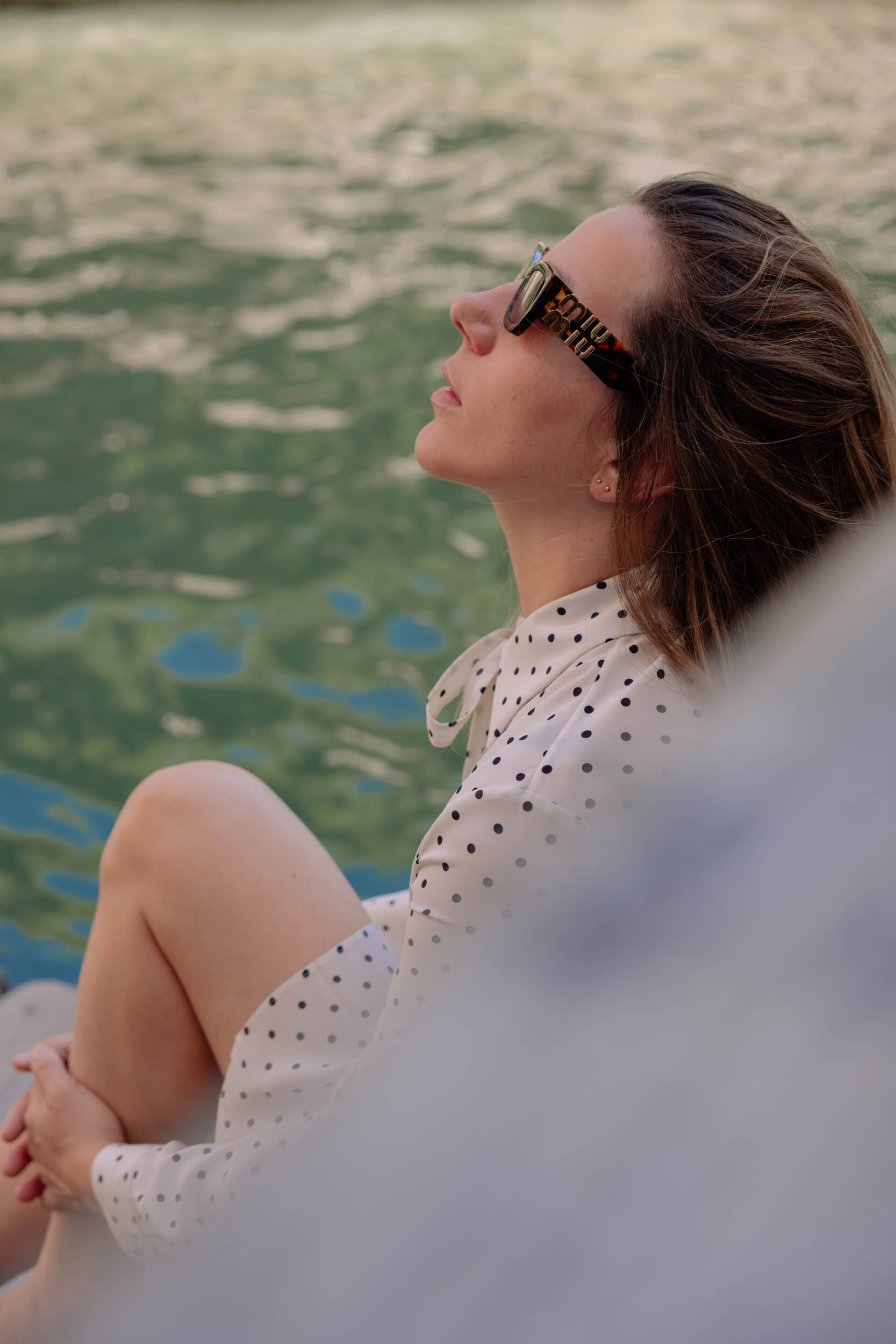 "Marriage and family business are the same" and "There's not why, you have to" are both quotes from the movie that, as a woman, makes me angry because we have the feeling that we are forced to do something just because the society wants us to do it, taking away our freedom to just be. What is freedom from you? Where do you usually find it?
In liberating myself through the film. And you know what is beautiful? It's that you plunge into a story and you flow with it and sometimes you don't know what is going to move you and you don't know what the underneath motor is for the story you are making and then years later, it clicks. And that's liberating, and that's freedom that you gain from that emotion.
But also, in terms of those quotes, I found that often women are equally creating their oppressors as being oppressed. You know, it's often the mothers, their generation: now, as a mother, I need to be very aware of not creating another man who's going to be oppressive. So that's the power that I have right now over this one human.
What's your relationship with costumes when building a character? And how did you work for the styling of "Stane"?
Costume is very important, same as architecture, or light, or dialogue, or script. The costume is giving an unspoken emotion and information about a character. The character moves in a certain way through the costume and the choice of the character to wear something is so significant: it's either oppressive or liberating. And we tried to achieve that also with Stane's costume. And I find the same in architecture, it's different how we behave depending on the space we are moving through. The space really defines one's emotions.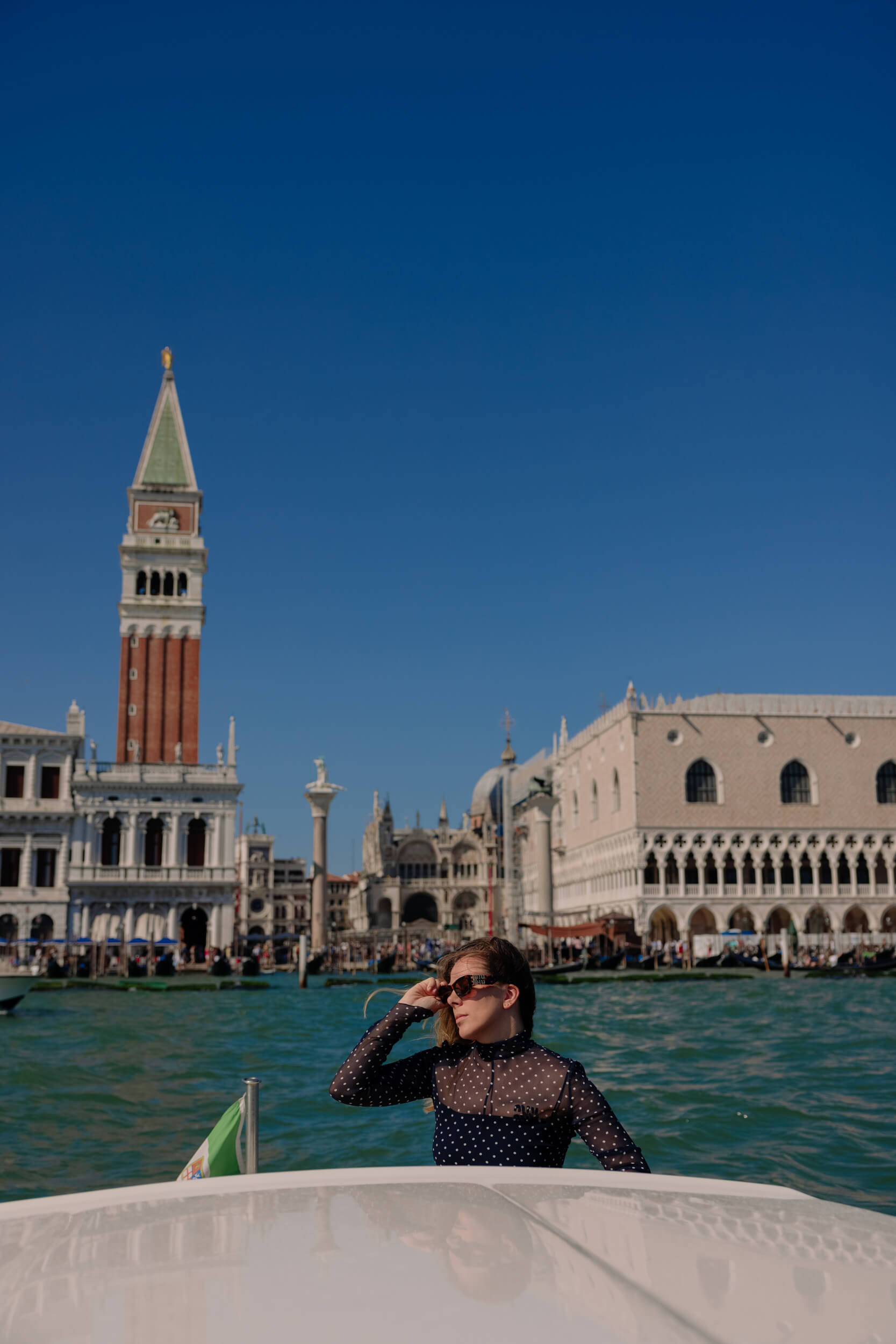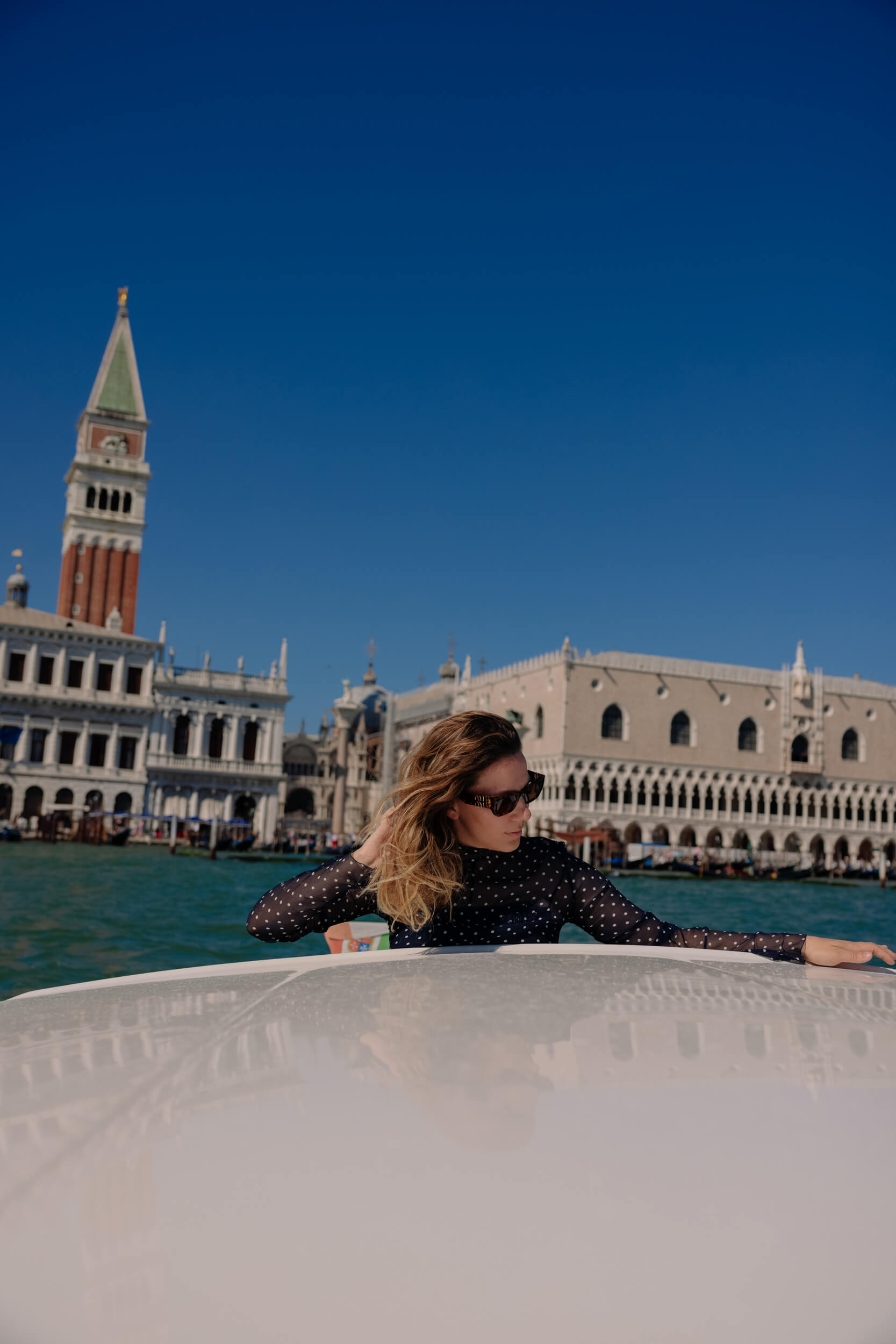 "The costume is giving an unspoken emotion"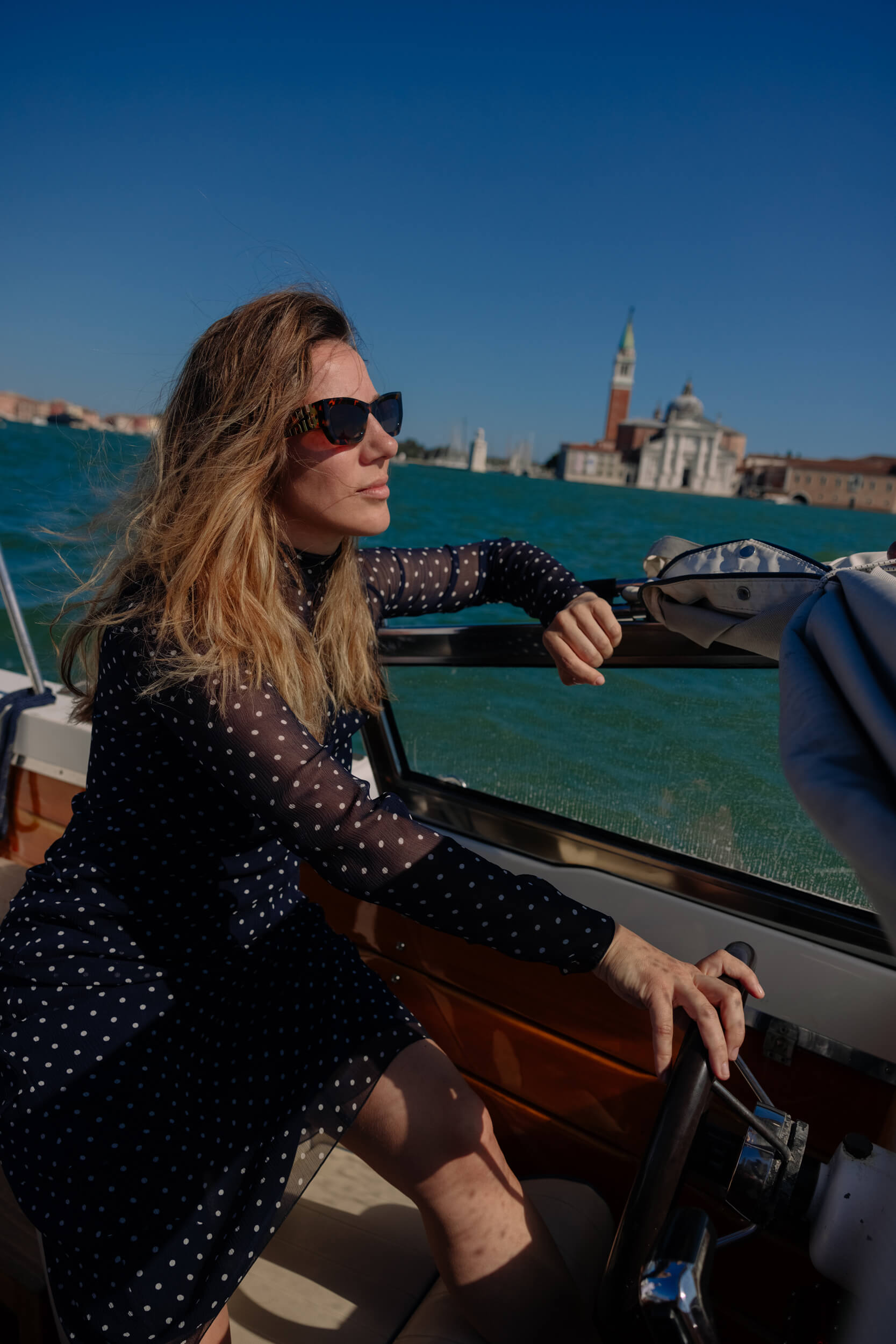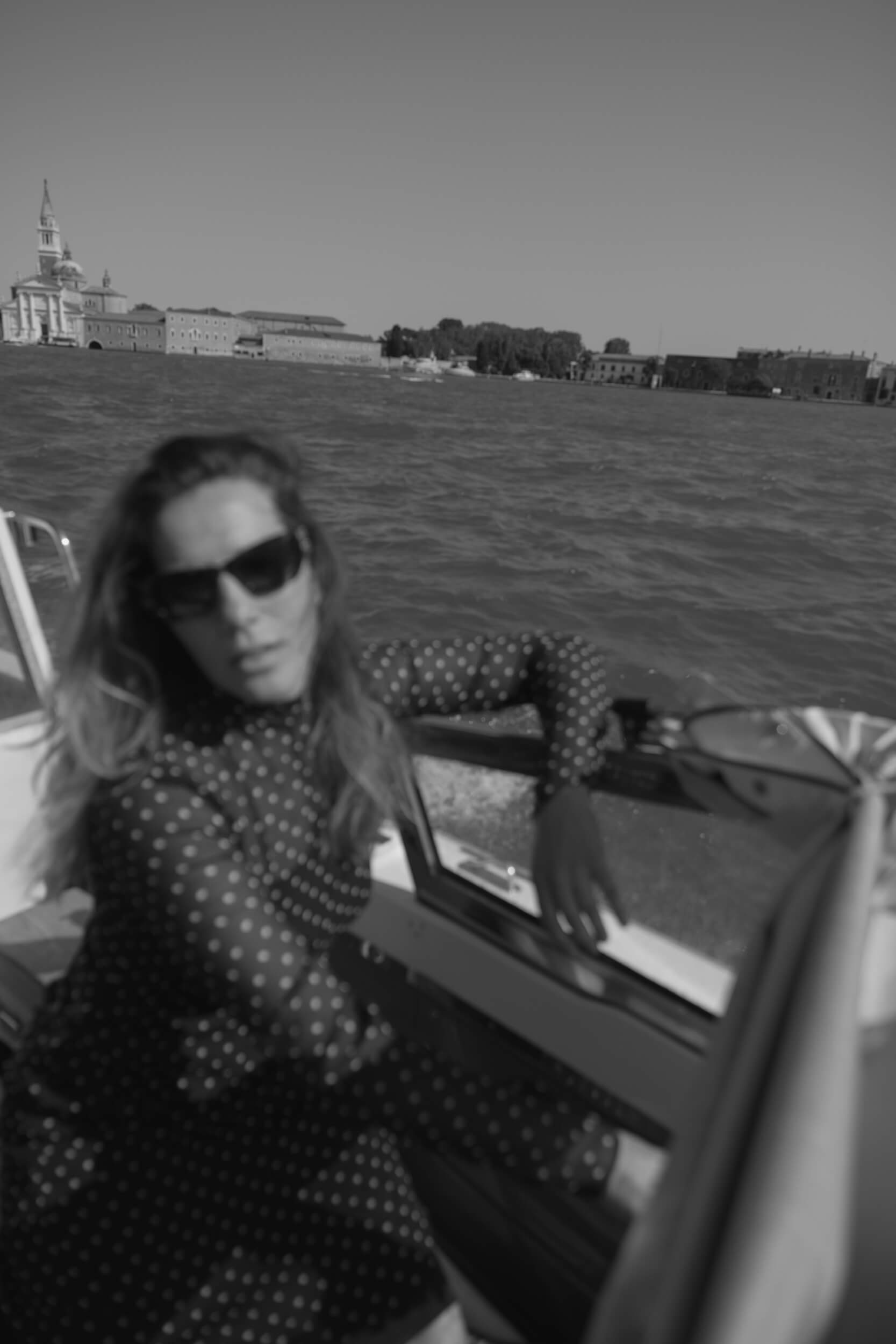 The hopeful take in the film is given by not only the rebellion of Stane but also by the fact that her son shows everyone his support to her mother. As a new generation approaching, do you think that a positive change is possible in the near future?
Absolutely. That's my hope and that's my desire to manifest it in the ways I can through my own children. That's what moved me actually, it is something I took way from the movie once I've completed it. This is the part that felt like a new discovery for me.
Miu Miu Women's Tales is a platform for conversation: what would you like to start a conversation on?
I would like people to talk about power and how it can be given and taken away, how power can be silenced by music i.e. "How can power be silenced in a way that is almost invisible by a pure song?"
On one hand, we find others' expectations, on the other one, there's the importance of becoming who you are, and who you want to be. Has this "balance" influenced you, both as a director and a woman?
These are things that one speaks about in retrospect, but maybe I need more time. [laugh] Let's revisit in 10-15 years.
Jokes aside, I was never worried about society expectations for myself and personal life. But something that is important to me is to fully exuberate and not let your body die unused. It's very important, you cannot die without having fulfilled your full potential, and sometimes it takes so many years to discover it and then working towards it and then realizing and materializing it. That's the journey you need to have, it's really hard. I started directing very late, I started studying directing at 27.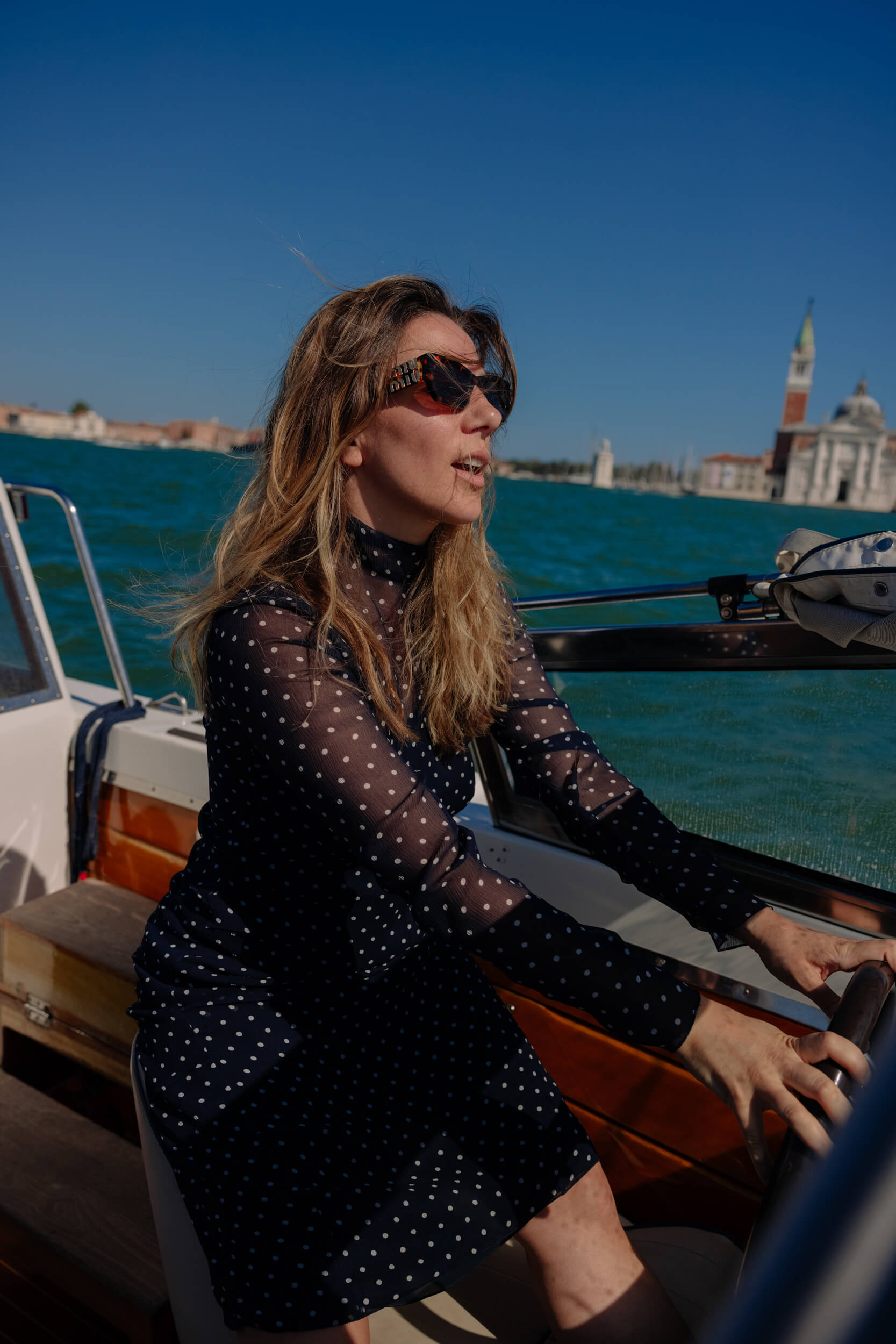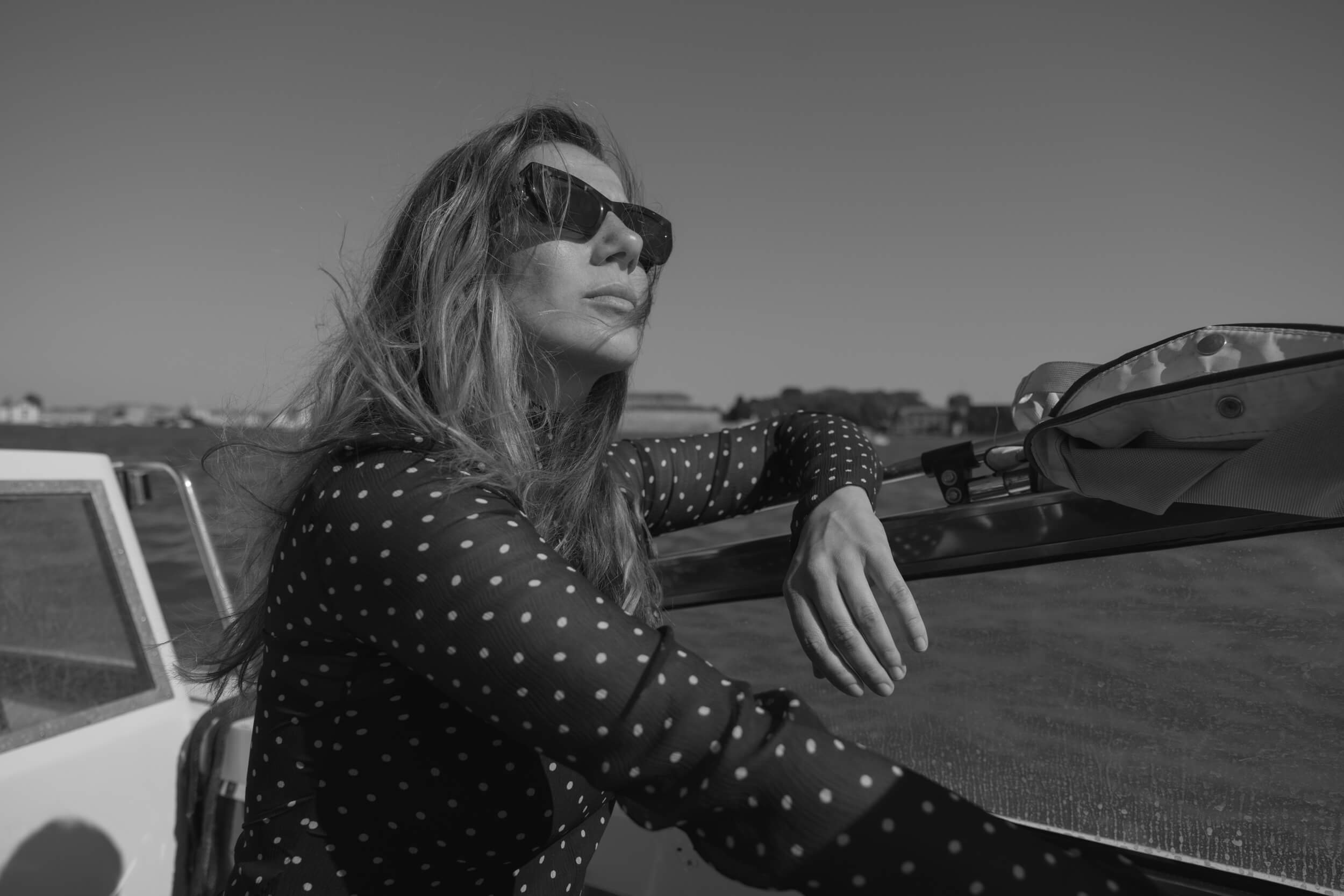 "Something that is important to me is to fully exuberate and not let your body die unused"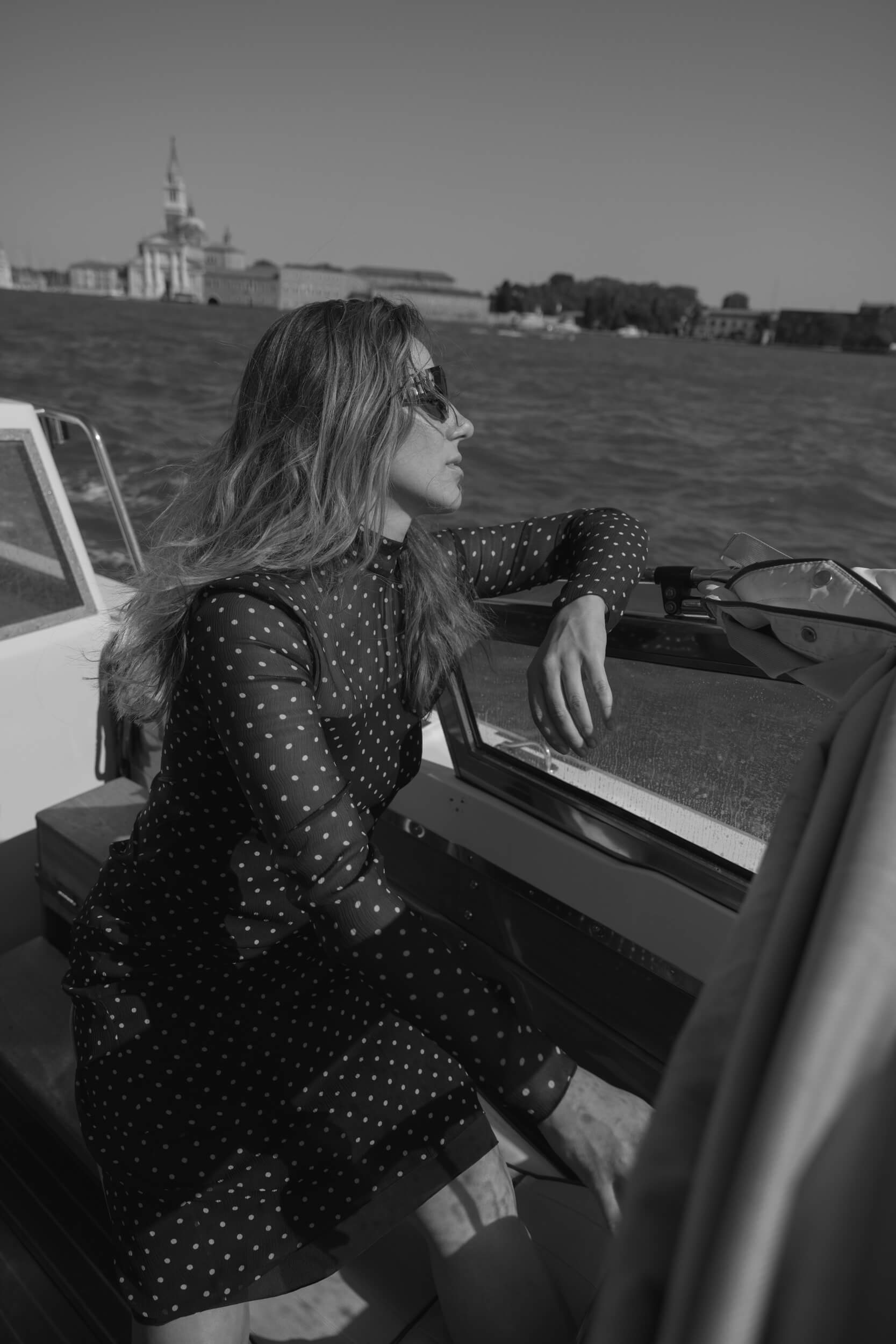 And it's going great.
Yes, but I'm taking large steps at a time, and it takes years of intention, of exuberating, of trying to speak the truth. And it's not easy, sometimes you have to fight up to teeny tiny details.

What's the latest thing you discovered about yourself, also thanks to your work?
I discovered sometimes how I can be misinterpreted or viewed wrongly in the moment, certain emotions build up in you throughout the day that are hidden and that we suppress and people cannot notice them because you try hard to fight them and then once they erupt because the emotion has gone over the edge there is an emotional accident and this is something I've explored al lot in this film.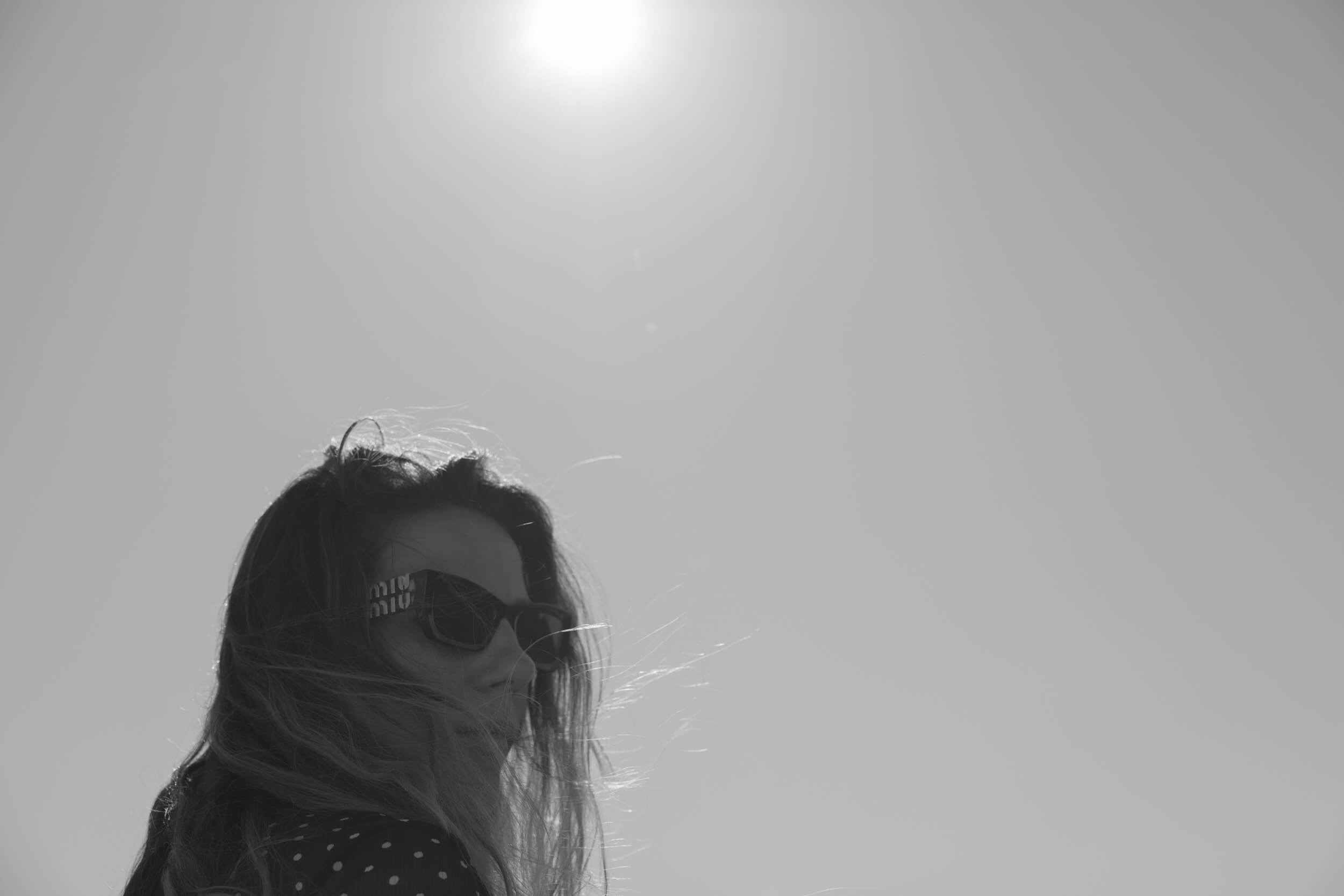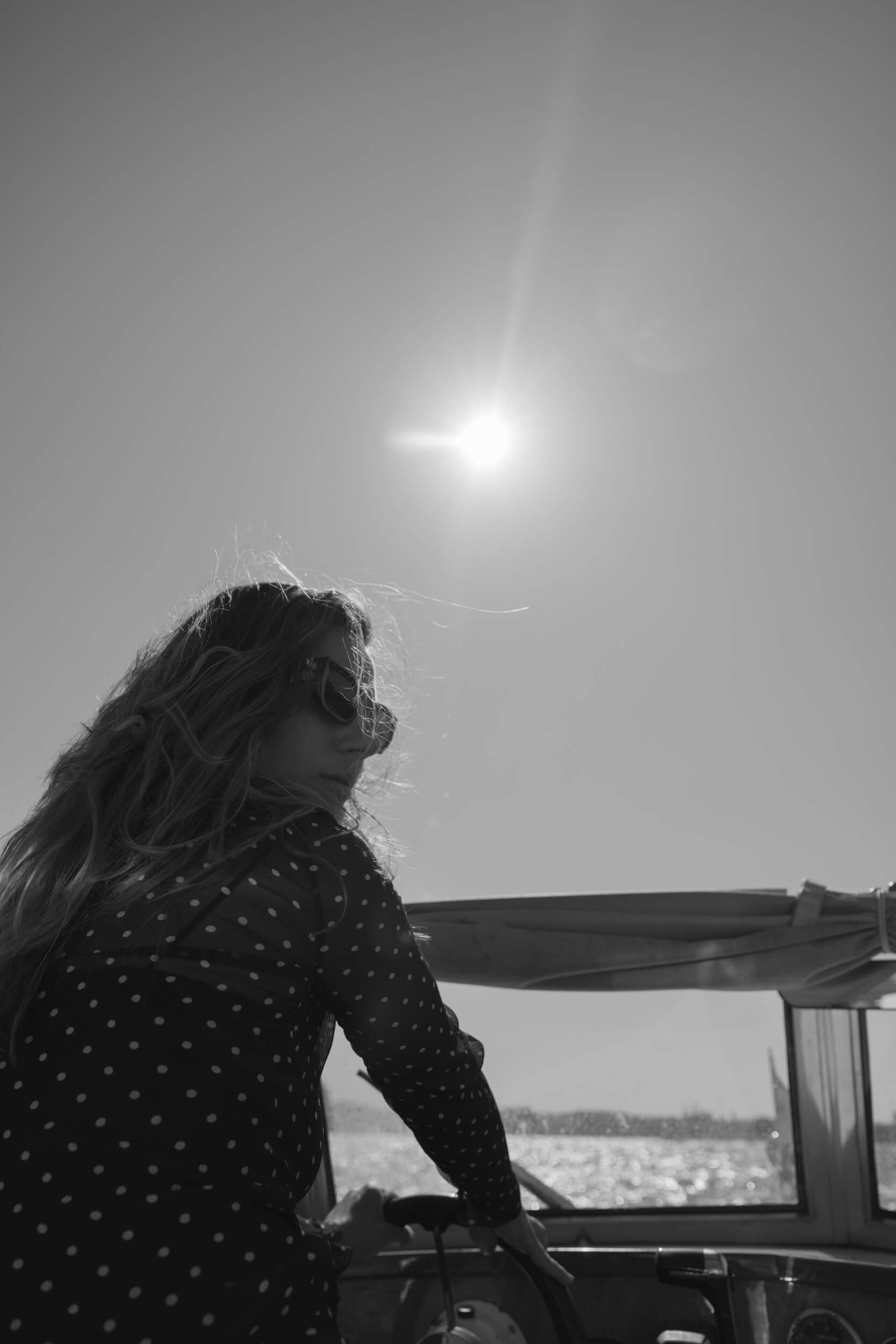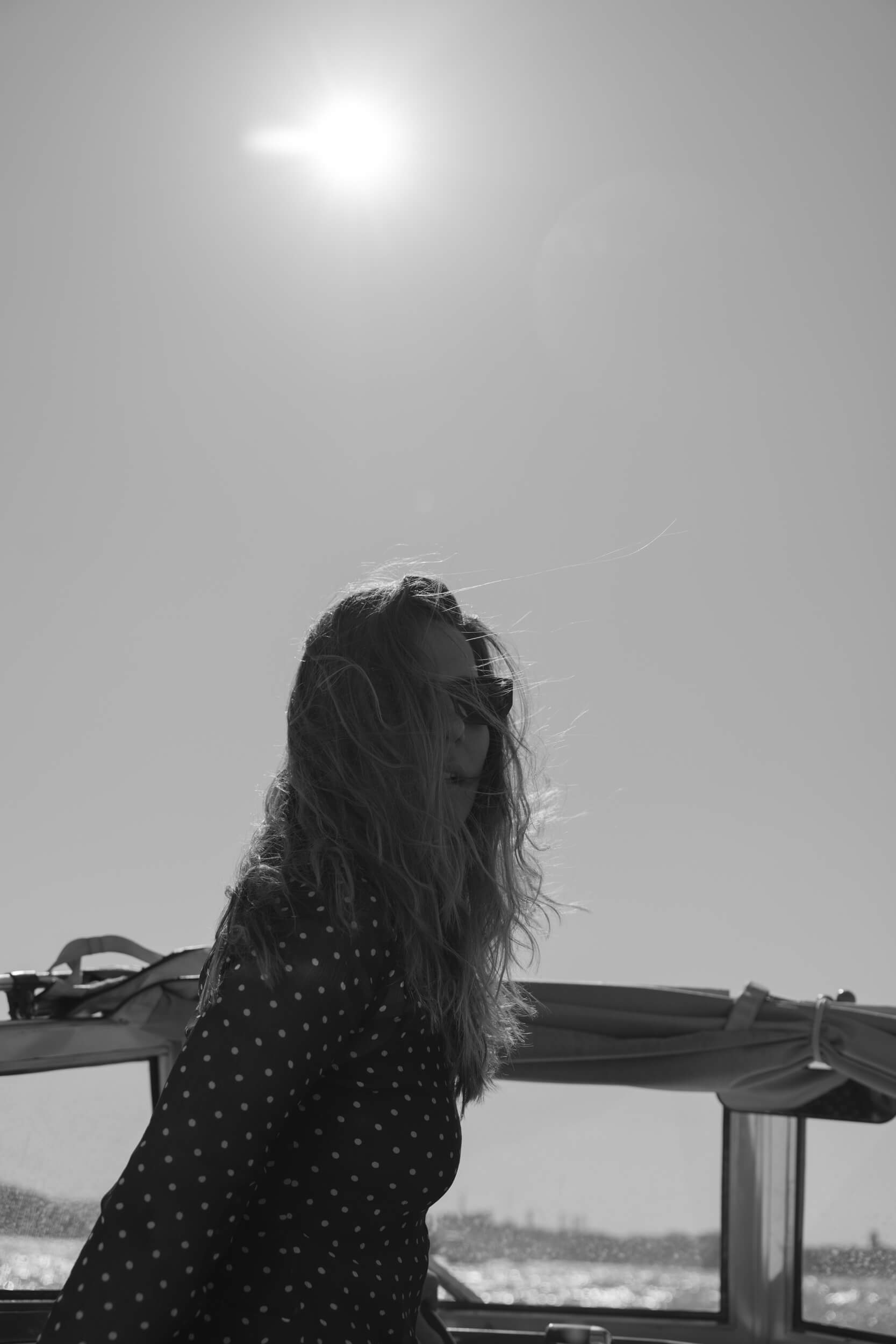 When we talk about costumes or clothes in general, a lot of times we also talk about feeling good with ourselves. When does it mean for you to be comfortable in your own skin?
Cotton underwear. [laugh] Also comfortable shoes with a little platform and sun protection.

What's your happy place?
My people. The most actually happens on an island, near Dubrovnik where my great-grandmother had a house, and we kept in the family, and we all meet there, and it's falling apart. I made two movies there. There is one bathroom [laughs] but we love to be there because it's like an active relaxation, and the whole family cooks together, it's really the place I love. But it's really anywhere when my family is together.
I really like to keep my family close.