Between sport and fashion,
Dedication and passion.
Veronica Angeloni, spiker in Savino Del Bene Volley, represents the perfect combination of all these elements, demonstrating an audacious and a confident style, both on and off the court. Together with her team (among the best in Italy and Europe), she was chosen by Barberino Designer Outlet as Ambassador 2023 for its Tuscan mall, one of the most beautiful outdoor shopping destinations in Italy.
Women, athletes and advocates, engaged daily in raising awareness on the culture of sport and women's emancipation, demonstrating how important it is to never give up to turn your dreams into reality. For the occasion, Veronica told us about her relationship with fashion and sport, between feeling good about herself (both inwardly and in terms of look), versatility and willpower. In short, a real champion.
Sport and fashion: when did these two paths intersect along your journey? 
I have always liked fashion, and for this reason I particularly appreciate the collaboration between Barberino Designer Outlet and Savino Del Bene Volley, since it combines two important aspects of my life. During the week, I am required to always be sporty, for convenience and for the priority of my work. Even more so for this reason, when I can, when I go out and have free moments, I carve out spaces to use fashionable outfits. I really like to have something more particular than standard fashion, and if I can I also put an accessory, which makes a bit of a difference.
In terms of emancipation, have you noticed any changes compared to when you started playing? And what do you think are the steps we still have to take for equality in the world of sports (and beyond)?
Sport is one of the fields where equality is most easily found. You can come from another country, and have a different sexual orientation from another person, but sport unites. It only matters if you are strong, if you play well, and if you respect your teammates. I'm talking about my sport, women's volleyball, which is very avant-garde: there are no prejudices, there is no exclusion, but inclusion. From an early age, you are educated to include other people and the strength of the group. All this is regardless of the tastes and inclinations of the other. I think this is one of the strengths of our sport, a great plus point.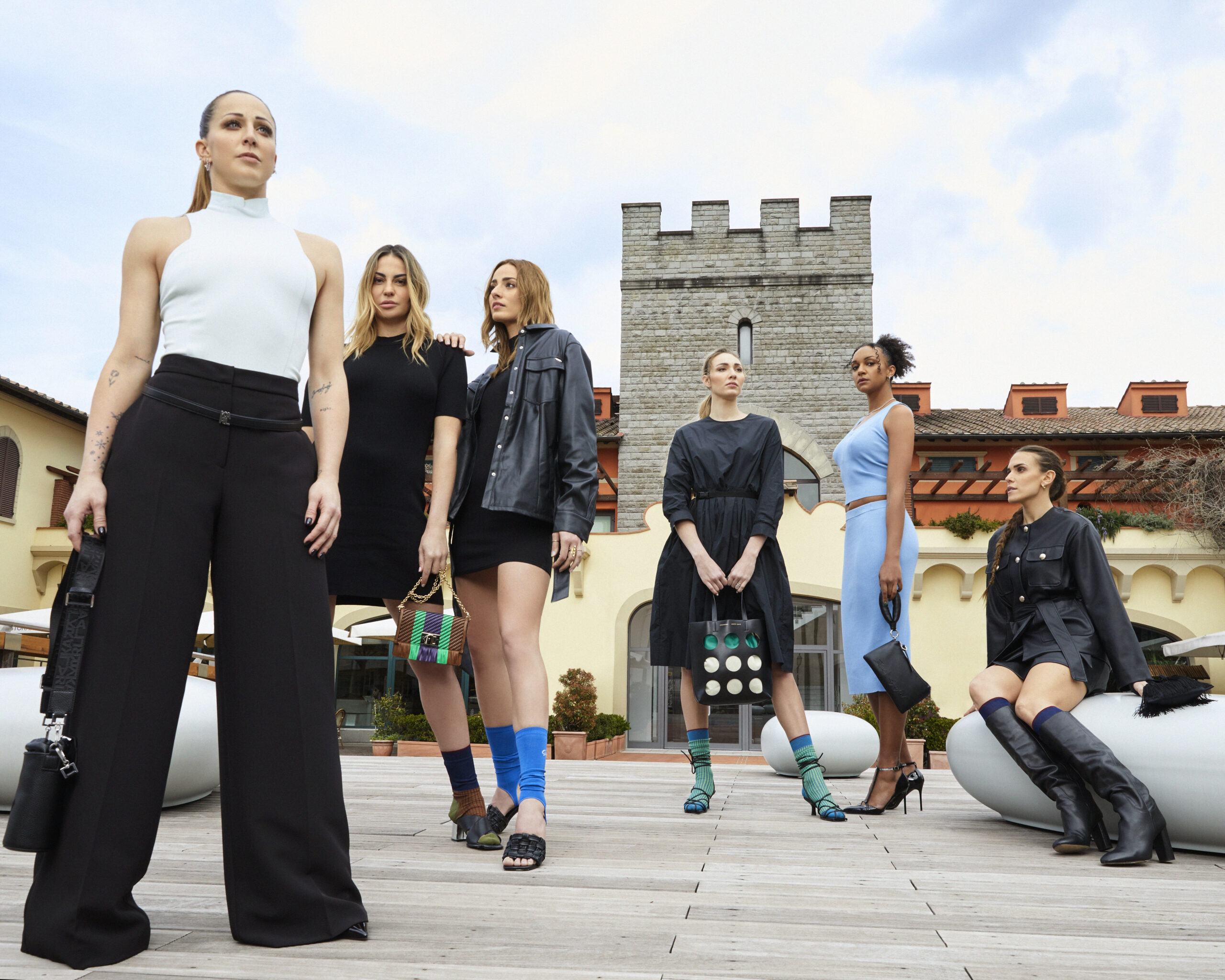 Both on and off the pitch, what are the challenges that have most marked you? 
As far as sport is concerned, a difficult challenge has been to recover from an injury. When you play sports, you know that there is a risk of injury, but when you do you see your dreams collapse. The important thing is to implement what sport teaches: never give up and do not give up.
And what are the greatest satisfactions? 
You work a season to get the results. A great achievement can be winning a Scudetto or a European Cup, like the one we won this year. But victories are also every Sunday, every Wednesday: when you win a race, you know that you have worked all week and you have obtained the result. The adrenaline that gives you sport, that gives you victory, can hardly be found in another job.
What does the collaboration between Savino Del Bene Volley and Barberino Designer Outlet represent for you?
For me it is an opportunity to make sport and fashion coincide. We are tall and athletic girls, but we wore great clothes. The message is that you can have fun and indulge yourself, play dress in a little more elegant or chic and continue to represent a discipline that inevitably "forces" you to sportswear.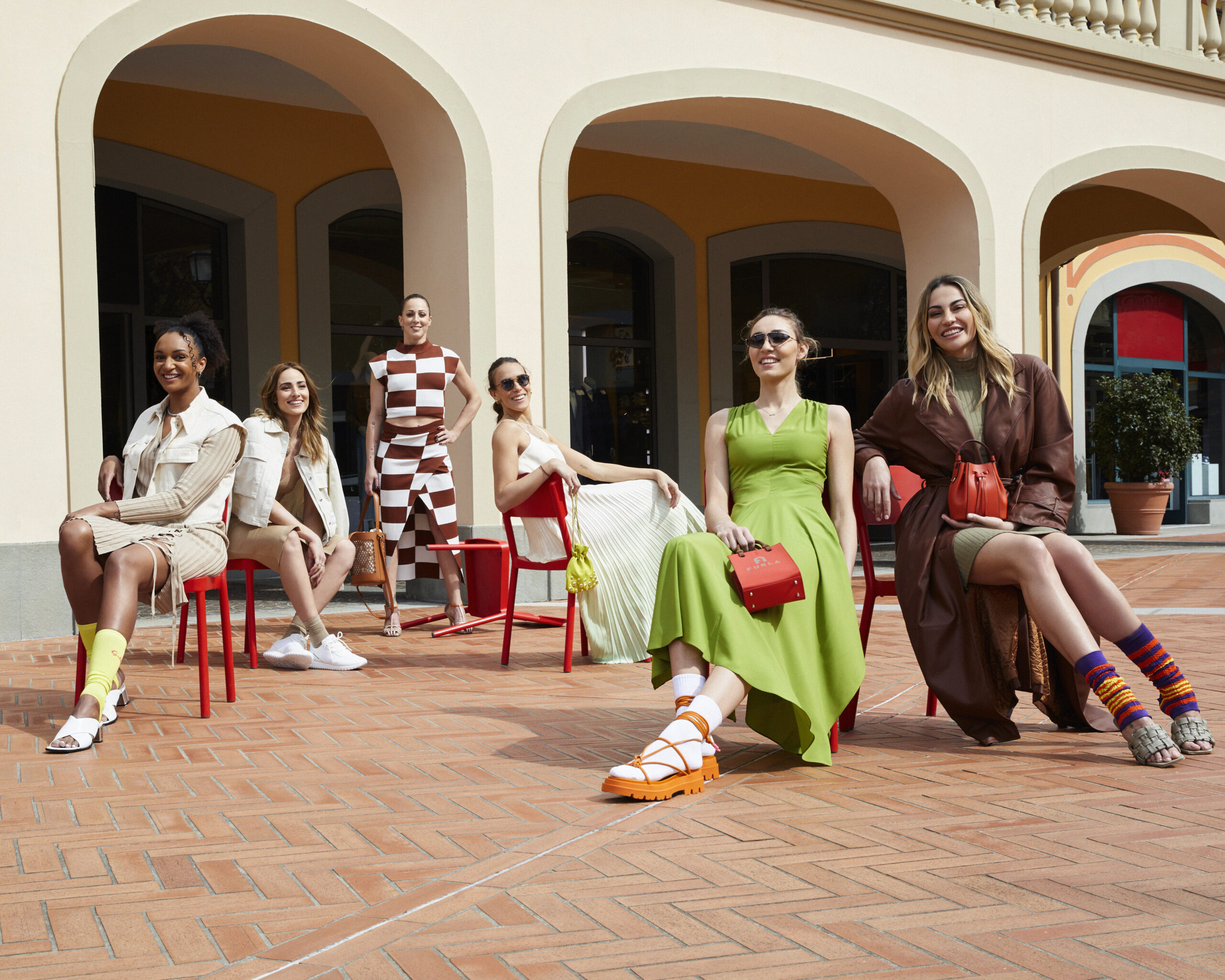 "You can have fun and indulge yourself, play dress in a little more elegant or chic and continue to represent a discipline that inevitably 'forces' you to sportswear."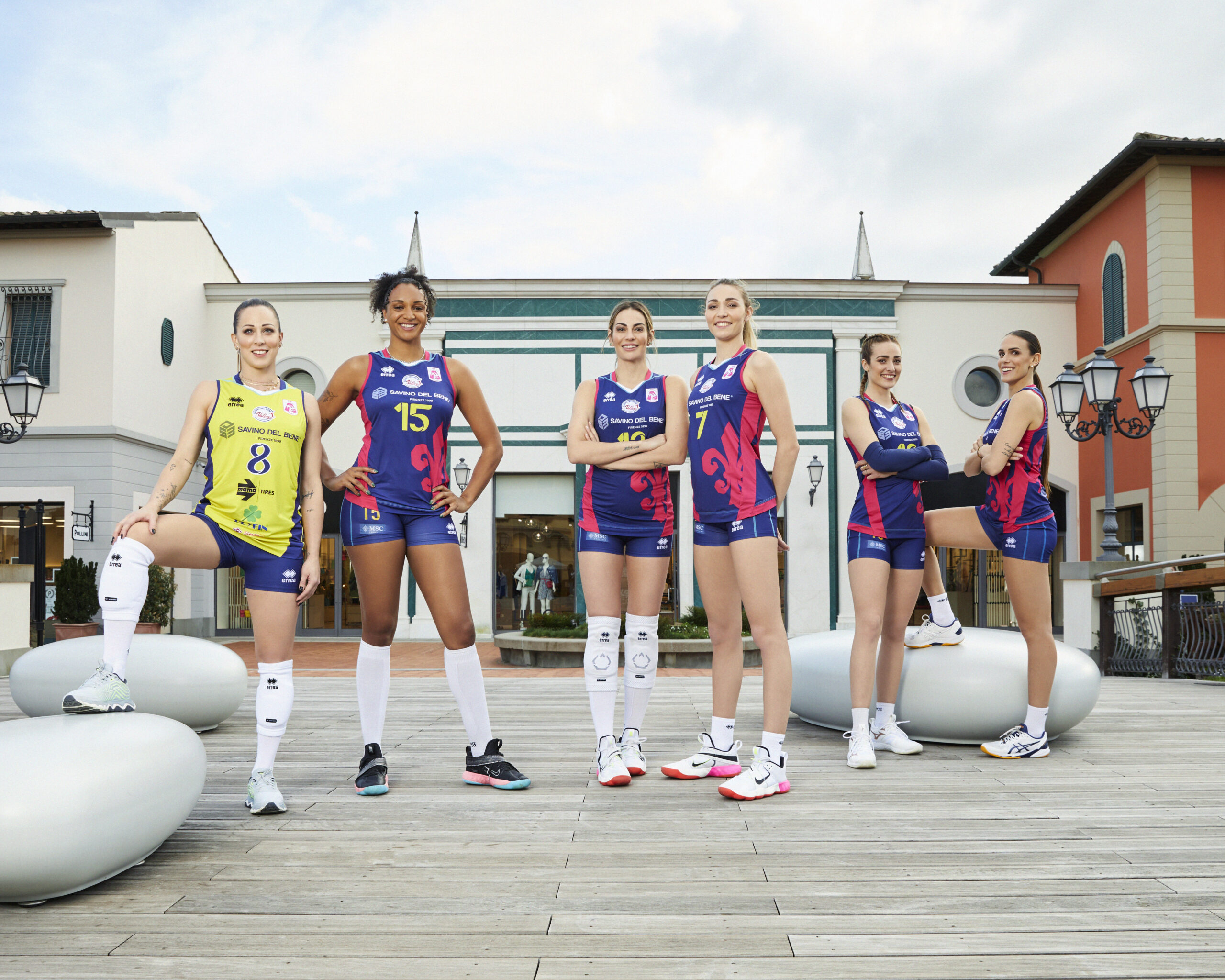 How does fashion help express your personality? 
I've always been a fan of the 90s, even when they weren't so fashionable. I have always used jackets with shoulder pads and special clothes. At Barberino Designer Outlet, I found beautiful ones. Especially during the summer, when I have some free time, I like to wear clothes, I love short and flashy dresses. It's a way to change my sporting identity and dive into my identity as a woman.
An adjective to describe your style? 
My style is "90s". During summer, I wear many short dresses, short skirts and shorts, at least I take advantage of my long legs.
What does it mean to you to feel comfortable in your own skin? 
Feeling comfortable with myself and with other people. Let's say that sport has helped me not to care too much about the judgments of others. For me, the important thing is to feel good with my body and maybe even with my flaws, learning to appreciate them.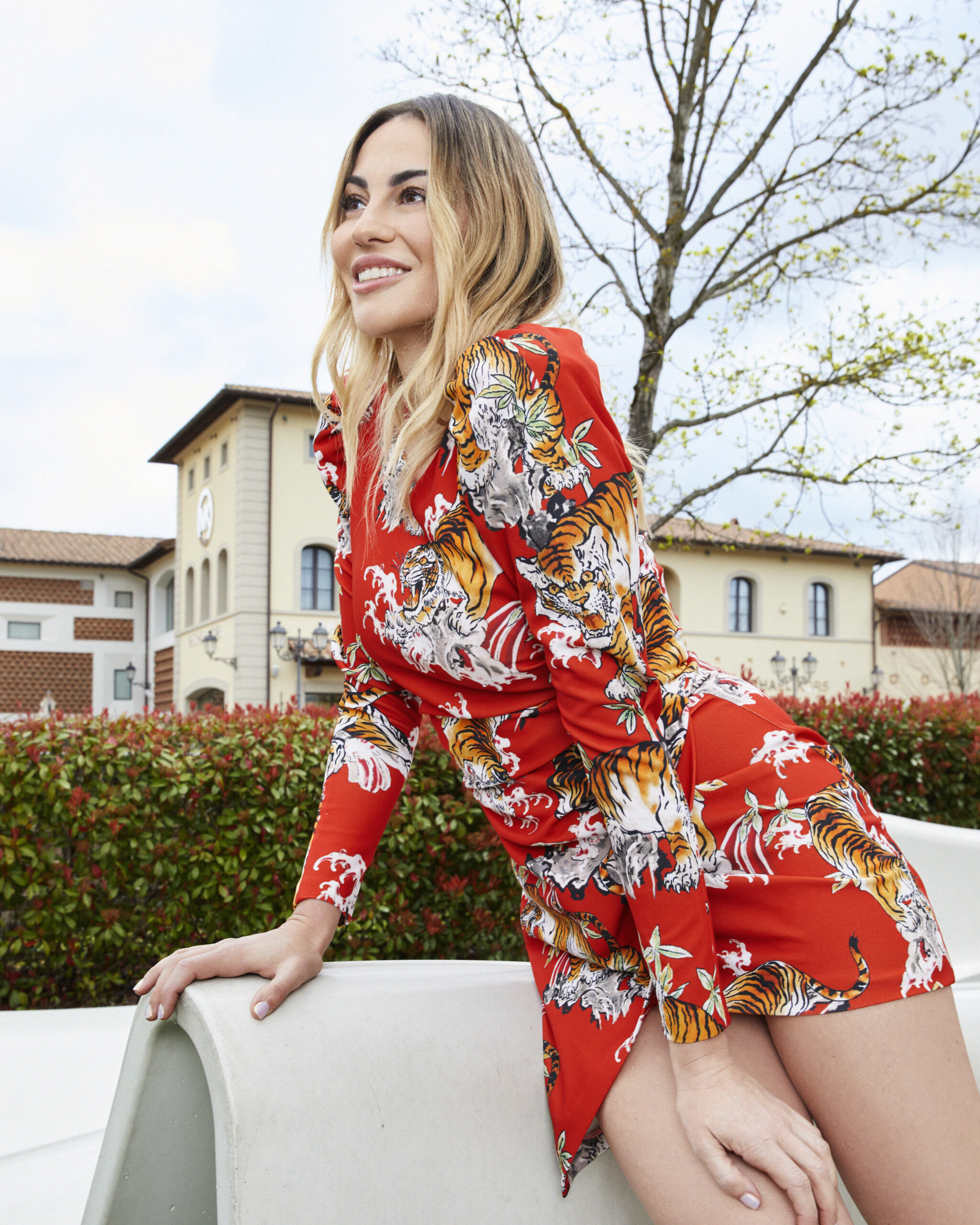 "Let's say that sport has helped me not to care too much about the judgments of others."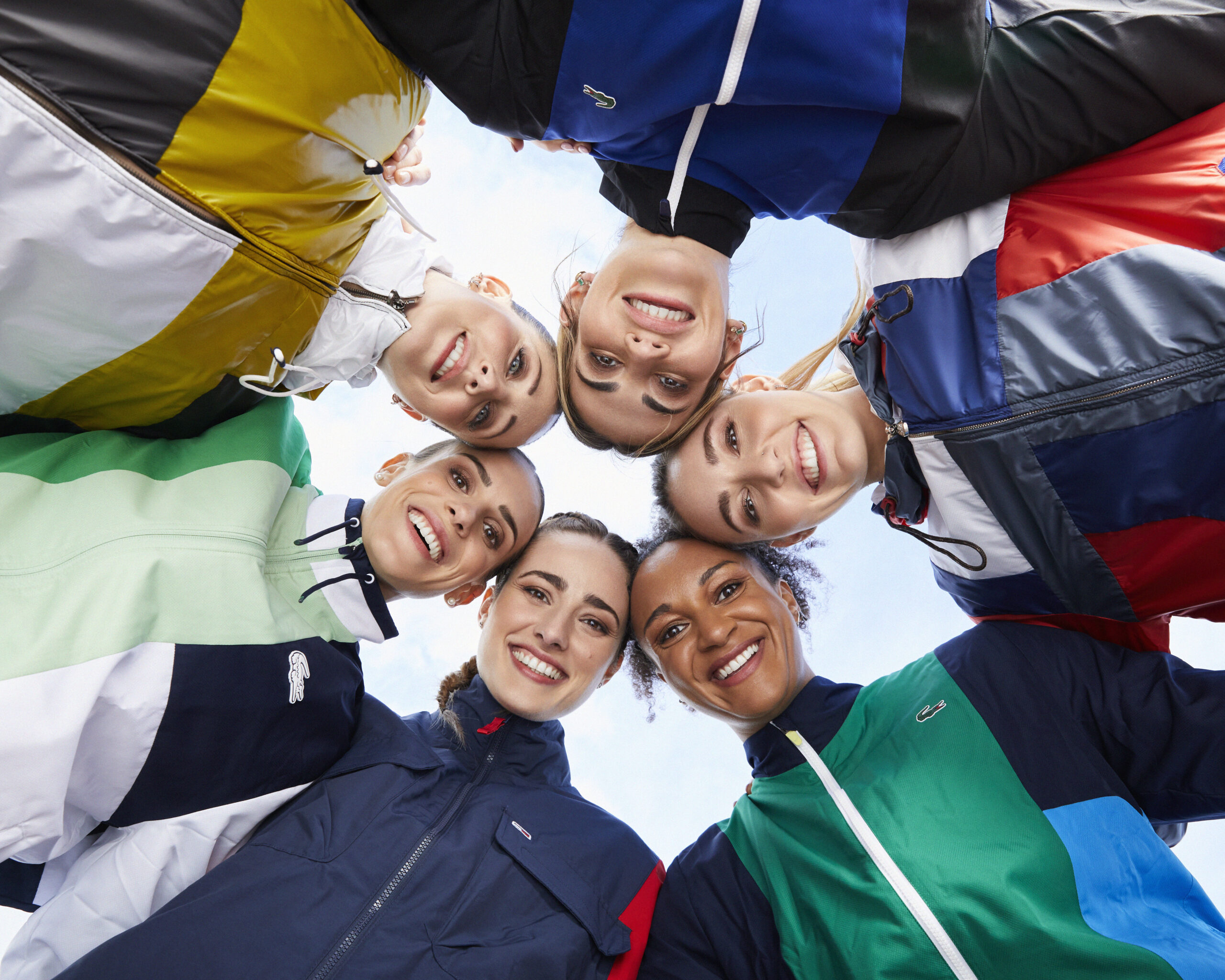 What's the last thing you found out about yourself?
I am very empathetic, and I like to identify with other people, when I can not suffer I also try to help them and I always try to find the glass half full even in difficult situations. I always try to play it down and give a positive interpretation to things.
What is your must-have before a match? Or your "ritual"?
My ritual before the game is nutrition, always the same for twenty years: whole grain pasta, ham, and parmesan cheese. This is a "food" ritual, but there certainly is also rest in the afternoon before the game, even if only an-half an-hour nap to find the right calm, not to think too much about the game, and not to fill up with anxieties.
What is your happy island?
My happy island is my little dog. I love my poodle madly. Valentino is my happy island, and I take him with me everywhere I go.