A passion, fashion. A goal, awareness.
A mission, to safeguard the knowledge of local handicrafts. A name, Nour Najem.
Nour Najem is a young Lebanese designer. Modern, cosmopolitan but deeply attached to her origins and country, she has felt a noble vocation growing within herself: to make those women less fortunate than her fairly independent and capable. She aims to entrust them the custody of ancient and traditional artisanal knowledge, often and sadly known only by men who, for profit, would not hesitate to sell or to forget them.
This is the hope behind the Nour Najem brand, a hope so deep that has motivated her to work tirelessly to bring together as many women as possible. To give them a voice and, with it, spread their existences all over the world. Not only she is succeeding step by step, satisfaction after satisfaction, but for this reason and thanks to the quality dresses proposed, she has also been nominated by the jury of the Woolmark Prize, a prestigious recognition.
Attracted by her ideal of responsibility, sustainability and obviously interested in the beauty of her creations, we decided to interview her to discover something more about Nour Najem, meaning both the brand and the designer.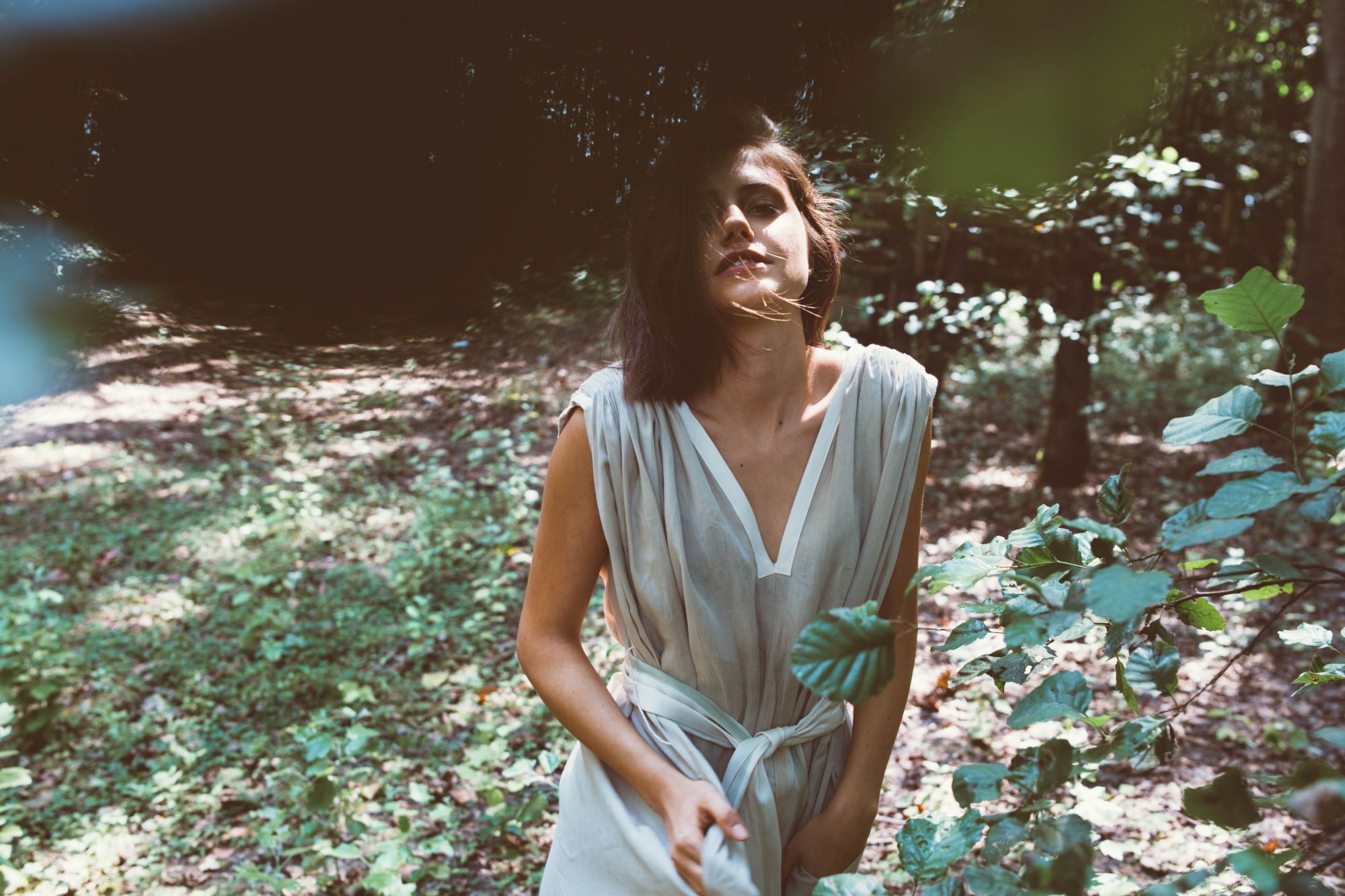 ______
 How did your passion for fashion start and what is your academic background?
______
I was always very artistic growing up; I grew up in a family of architects and artisans and was very much influenced by all of the lines, colors and textures very early on. When i look back, I think my passion for fashion was very much engrained in me for as long as I can remember: I have memories of my grandmother confectioning her own clothes on an old singer pedal machine, I can still hear it! Also we didn't have cable TV in Lebanon when I was very young, so when we started getting cable TV, my grandfather would put on Fashion TV and ask me to sit with him and look at the movement of the dresses, the vibrant colors, and how the fabrics were perfectly draped on the models. I suspect it was also to justify him looking at the models, rather than a pure interest in fashion coming from an esthete architect.
However I felt like the fashion industry didn't have a soul, and that was a big inhibitor for me. So I decided to study biology at the American University of Beirut in order to become a doctor (I wanted to do good). But I guess you can't escape a vocation… Fast Forward a few years, I enrolled at ESMOD Beyrouth all the while studying for my MBA at the Lebanese American University. And it was during one of the last courses I took at LAU, entrepreneurship, that I came across the social enterprise model, and it was like a one of these light bulb Eureka moments. A few months later, I launched my brand following that exact model, and in parallel I launched the Kenzah foundation.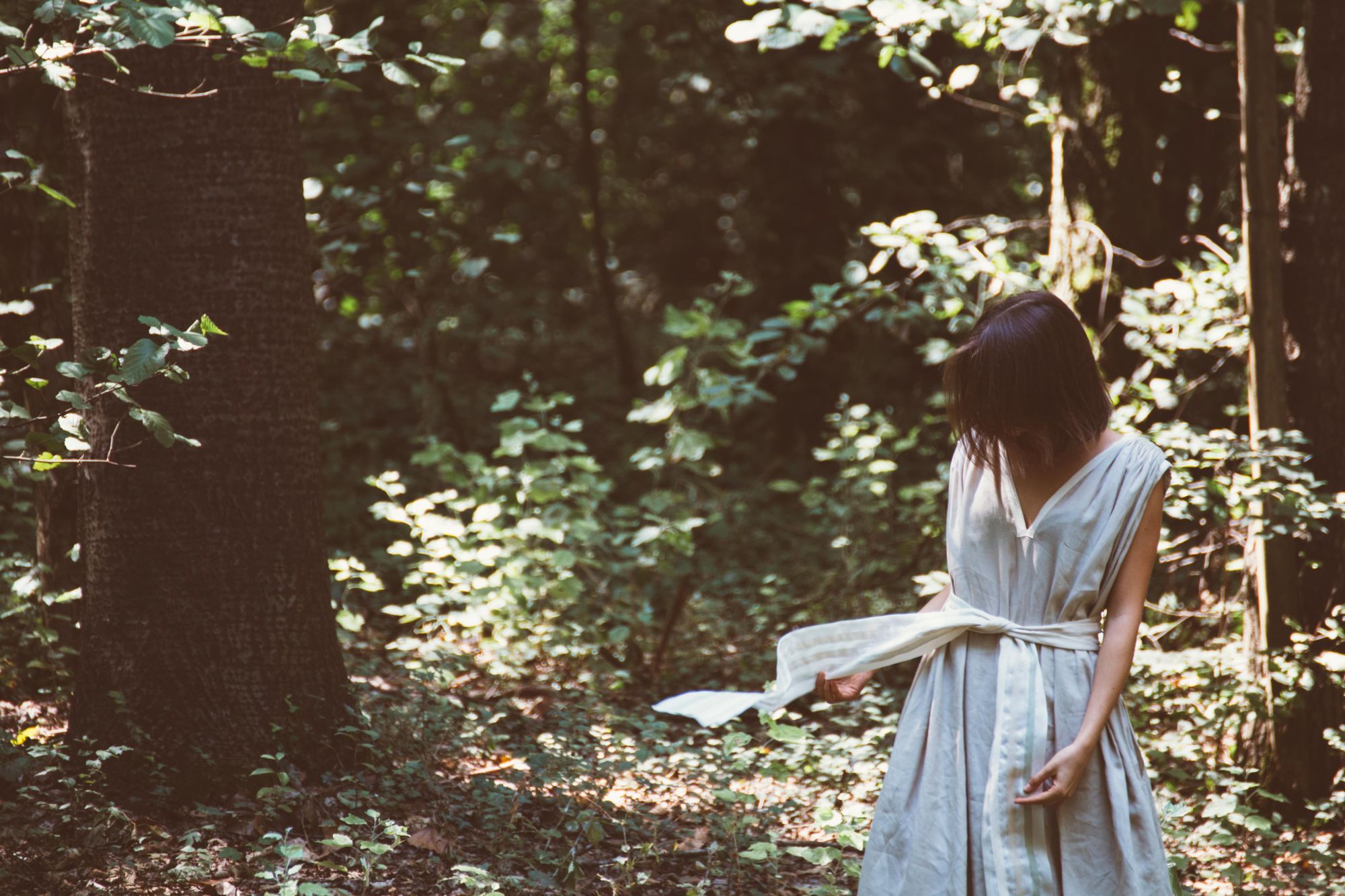 ______
 You have worked for brands such as Elie Saab, Rabih Kayrouz and Caroline Seikaly. What
was the best part of working with them and the thing you learned that helped you in
your own journey?
______
I learned so many things, it's hard to pinpoint them; but I would say the most important are discipline, patience, letting my imagination run free, never giving up and no compromise. I used to come home, stomped and disappointed in myself after spending a whole day on a piece I thought was impossible to realize, with my supervisor's pressuring stance: "you'll find a creative solution to it, there's always a way". And that night I would dream of that technical problem, and the answer would just come to me in my dreams (Apparently that's a common trait to designers). I never gave up on anything since then, nor took No for an answer.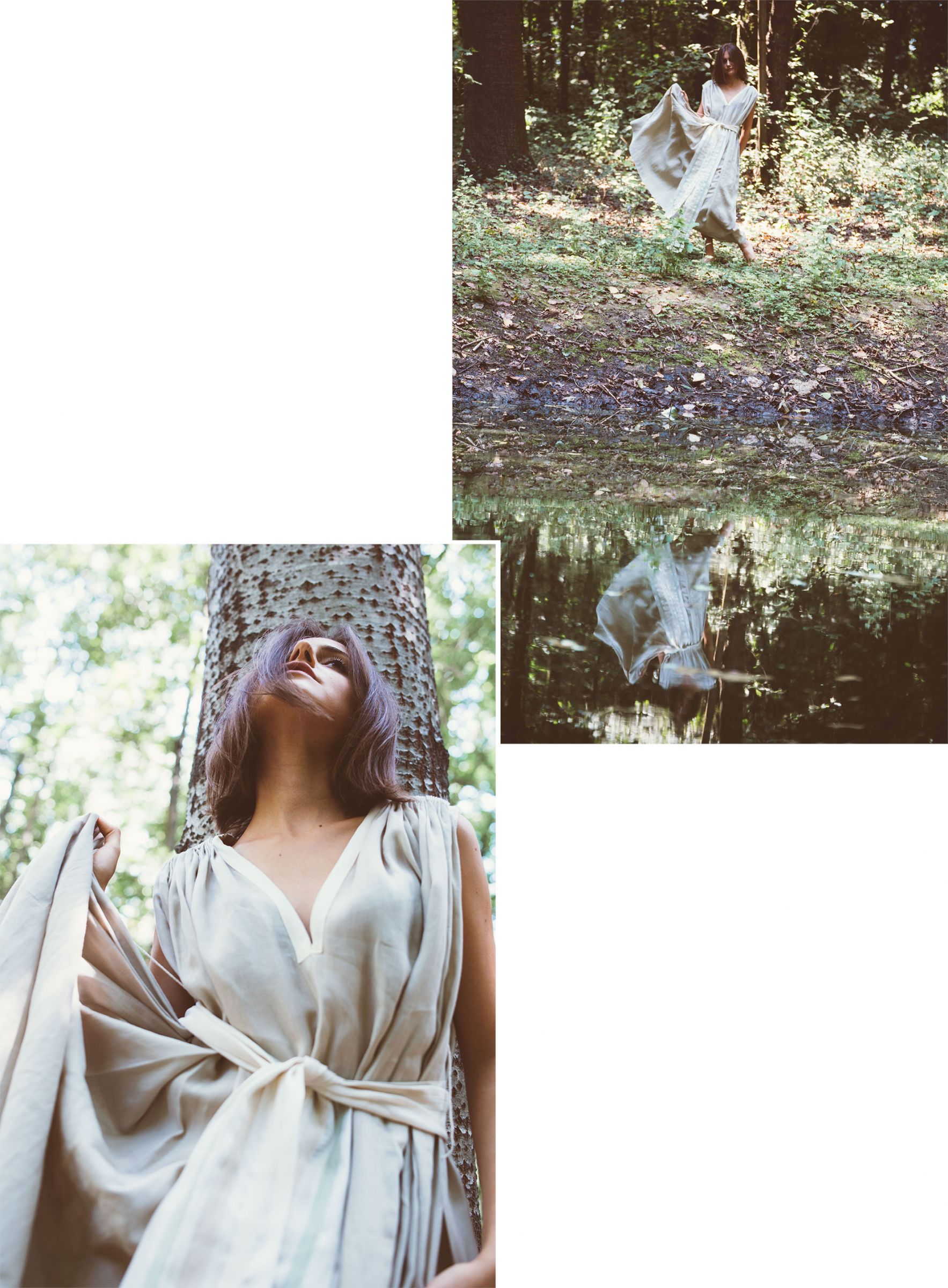 ______
Can you describe your brand "Nour Najem"?
______
Nour Najem is a luxury clothing line with a conscience. It addresses a niche market of young women that crave real luxury while increasing awareness about many issues. The brand has a distinctive sensual and feminine style, and is defined by fluid lines, the exploration of luscious fabrics, powerful textures and embellishing hues. Nour Najem defines itself as a social enterprise that teaches unfortunate women who need to work artisanal skills; thus giving them opportunities to integrate the work force, and change the reality of their stories all the while perpetuating craftsmanship that would otherwise be lost. The significance of ancient oriental artisanal techniques and subtle staples in the garments reflect the Nour Najem woman as a strong, modern and intuitive being. Deliberately feminine, the wearer so as the creator convey a natural balance of inherited confidence and seducing softness.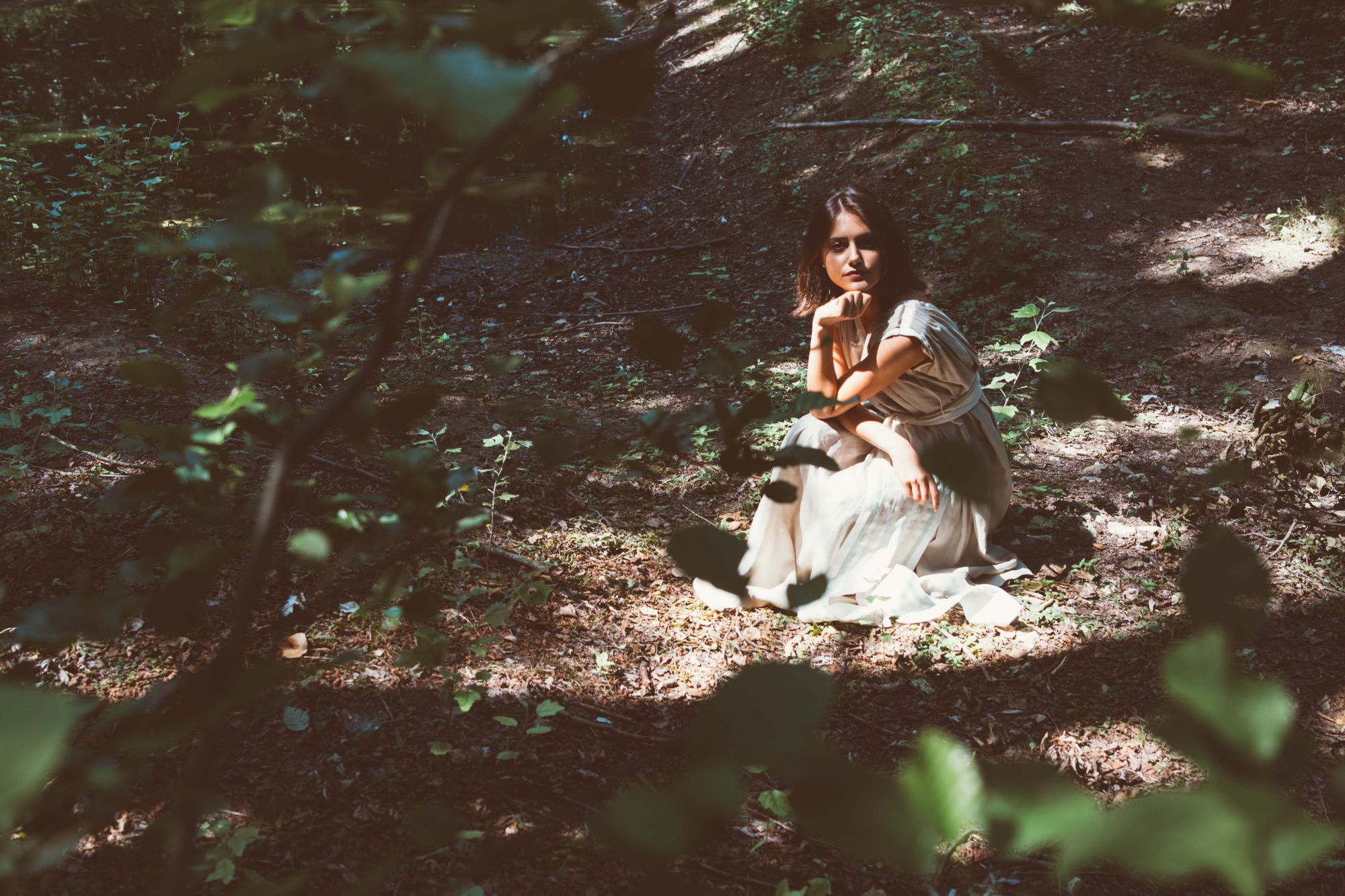 ______
Who is the woman that wears your pieces?
______
The brand addresses a client base whose age range is between 25 and 45 years. These women are sensitive, cultured, confident, feminine, delicate, and appreciative of arts, crafts and heritage. They value their freedom and independence and have kept a fun and young side to their personalities. A woman that wears Nour Najem wants to be an empress, a priestess, a shaman, and make the world move in her own way. Nour Najem's clothing gives women confidence and validation as means.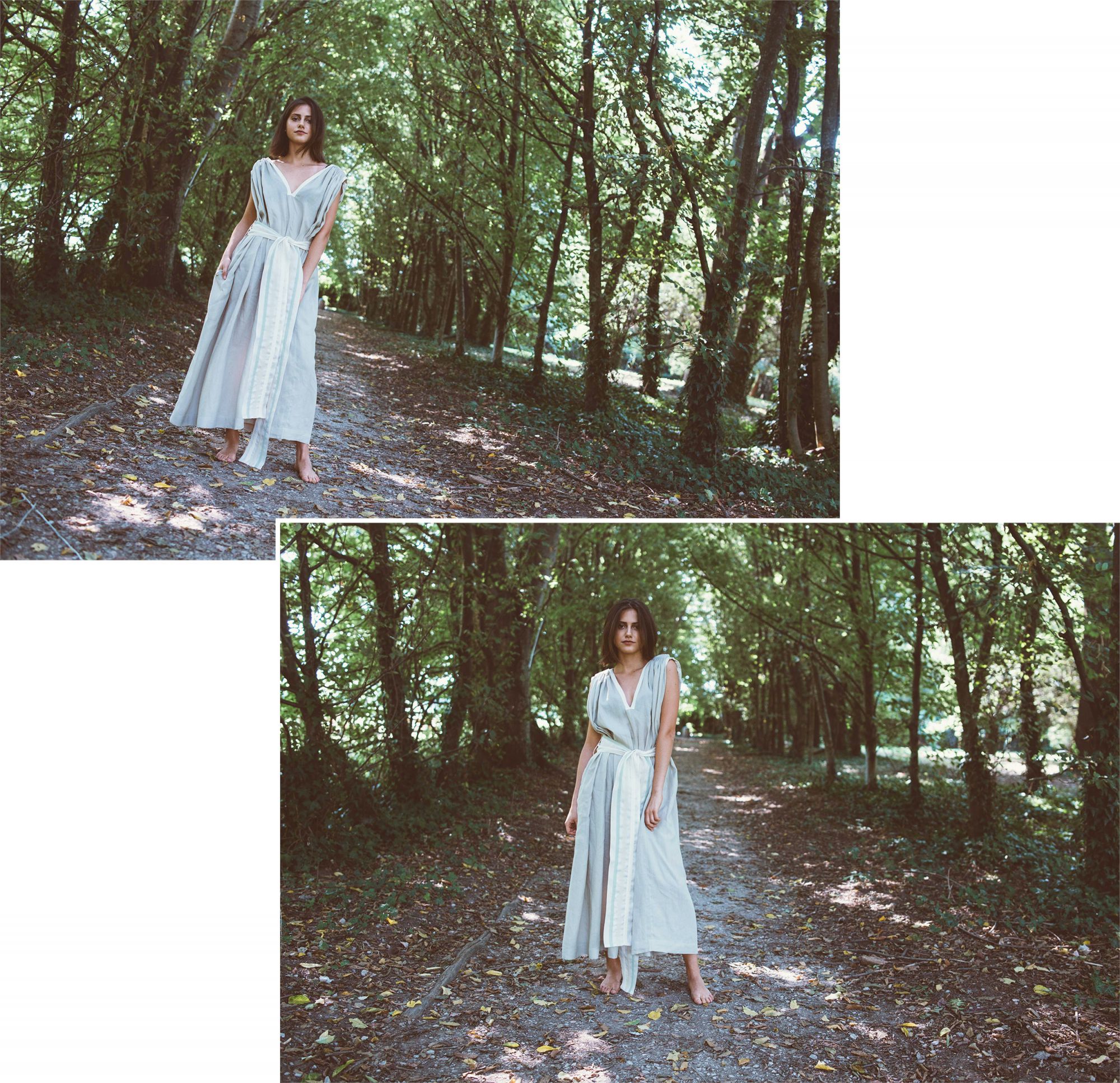 ______
How travelling around the world and living in different Countries has influenced your
style and designs?
______
It has affected me tremendously, especially since I had a very "western" upbringing in Lebanon. I went to a French school in Beirut, and learned about European History, Philosophy, Culture, and Economics. I discovered my own culture and customs during my university years, which was good because it was unbiased, I could experience my heritage for what it was, on my own. Travelling, allowed me to immerse myself into places I didn't necessarily know, but still felt at home in. Observing people, women mostly, their movements, the way they express themselves
and carry themselves. The intention and attitude behind simple tasks like going to the butcher or the baker, or riding the Metro. Finding the similarities and differences from city to city, on what time means, how important customs and values are, helped me situate myself, build an extraordinary inspirational personal universe and establish the identity of the Nour Najem woman; a strong, independent, fiery woman, who is very anchored in her heritage all the while relating and identifying to many countries and what they have to offer.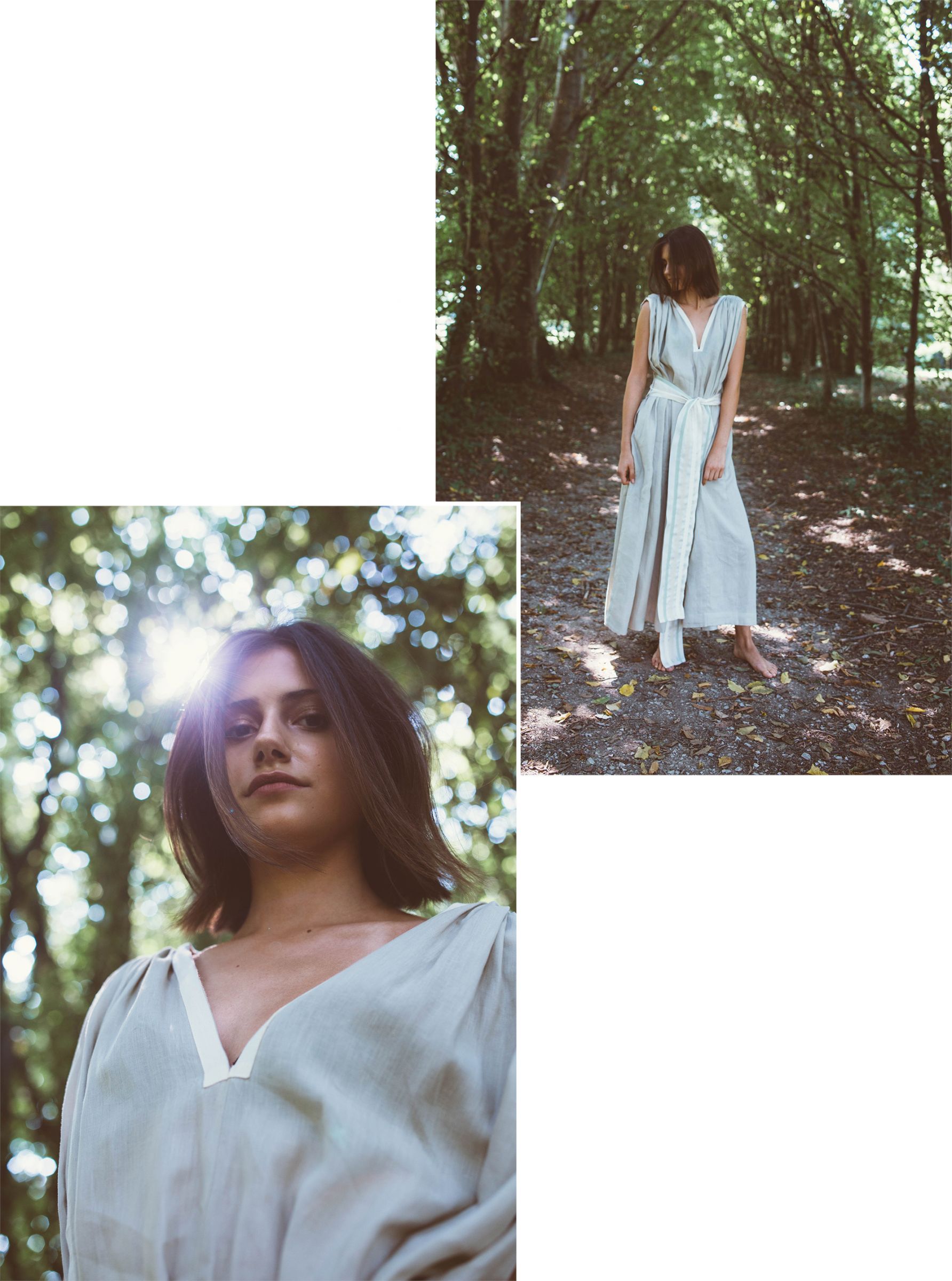 ______
You also founded Kenzah Foundation: Designer with a Conscience. What means for you
to have a conscience within the fashion world?
______
We live at a time that is driven by consumption. Clothes, experiences, food, and even people; find, acquire, use and discard (don't forget to snap, gram, and document in the process, otherwise it doesn't count). The Fashion industry as a whole has many negative ecological, social and economical impacts; and having a conscience is being aware of all of the resources and efforts it takes to have fashion items presented to us, and taking our decisions consequently.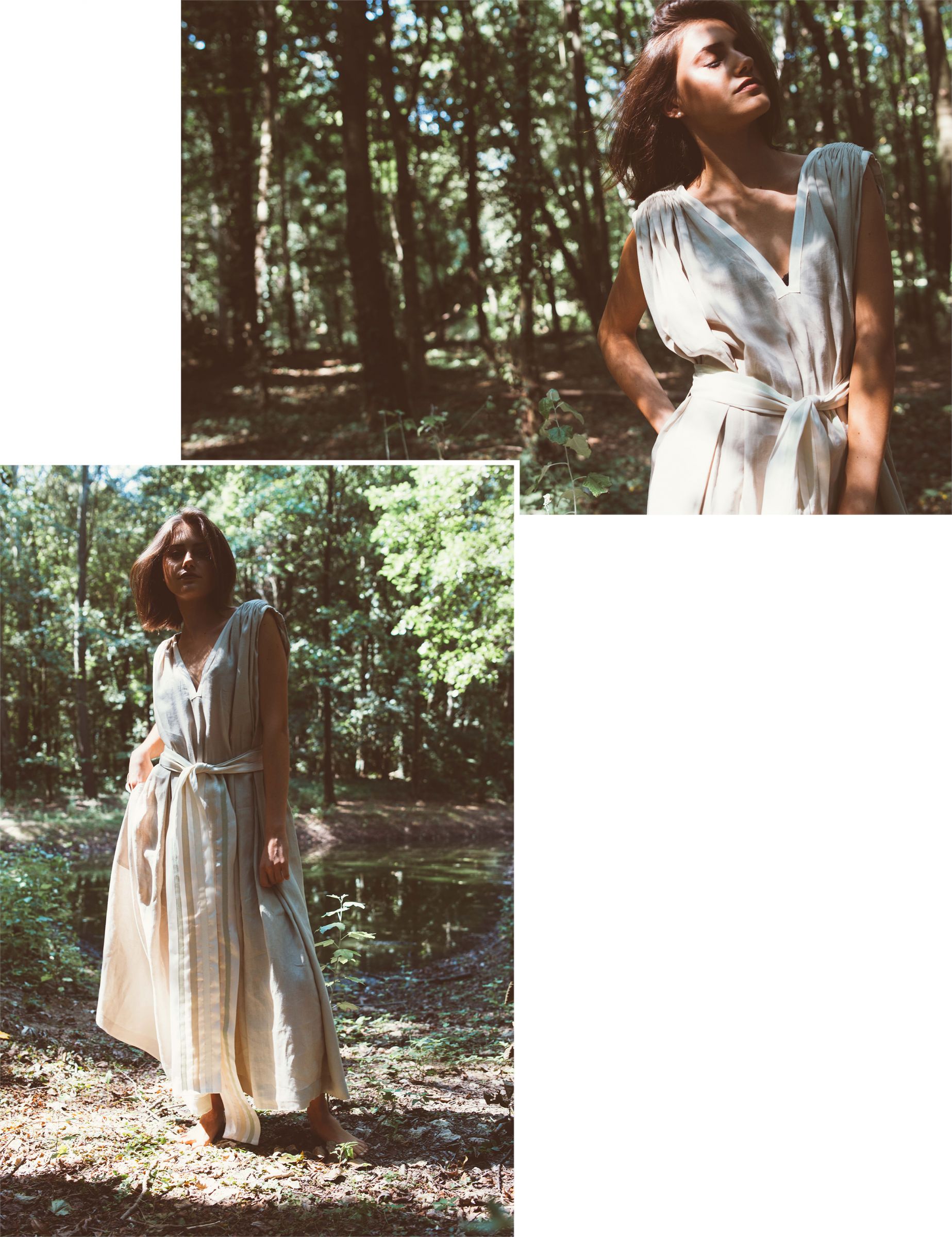 With the Kenzah foundation I wanted to positively contribute to social change regarding two points in particular:
-preserving and perpetuating traditional craftsmanship of the region.
-empowering women and creating communities of strong working women of underprivileged
backgrounds.
Traditional artisanal crafts know-how and secrets are customary held by men, who unfortunately led by today's economics would rather sign up for more lucrative jobs and forgo perpetuating thousands of years of knowledge passed down from generation to generation. If no action is taken, we may lose thousands of years of artistic knowledge.
The NGO's purpose is to pass down this know-how from whatever artisans are left to women with no real skills who are otherwise marginalized. Thus giving them the means to integrate the task force all the while preserving cultural and artistic heritage.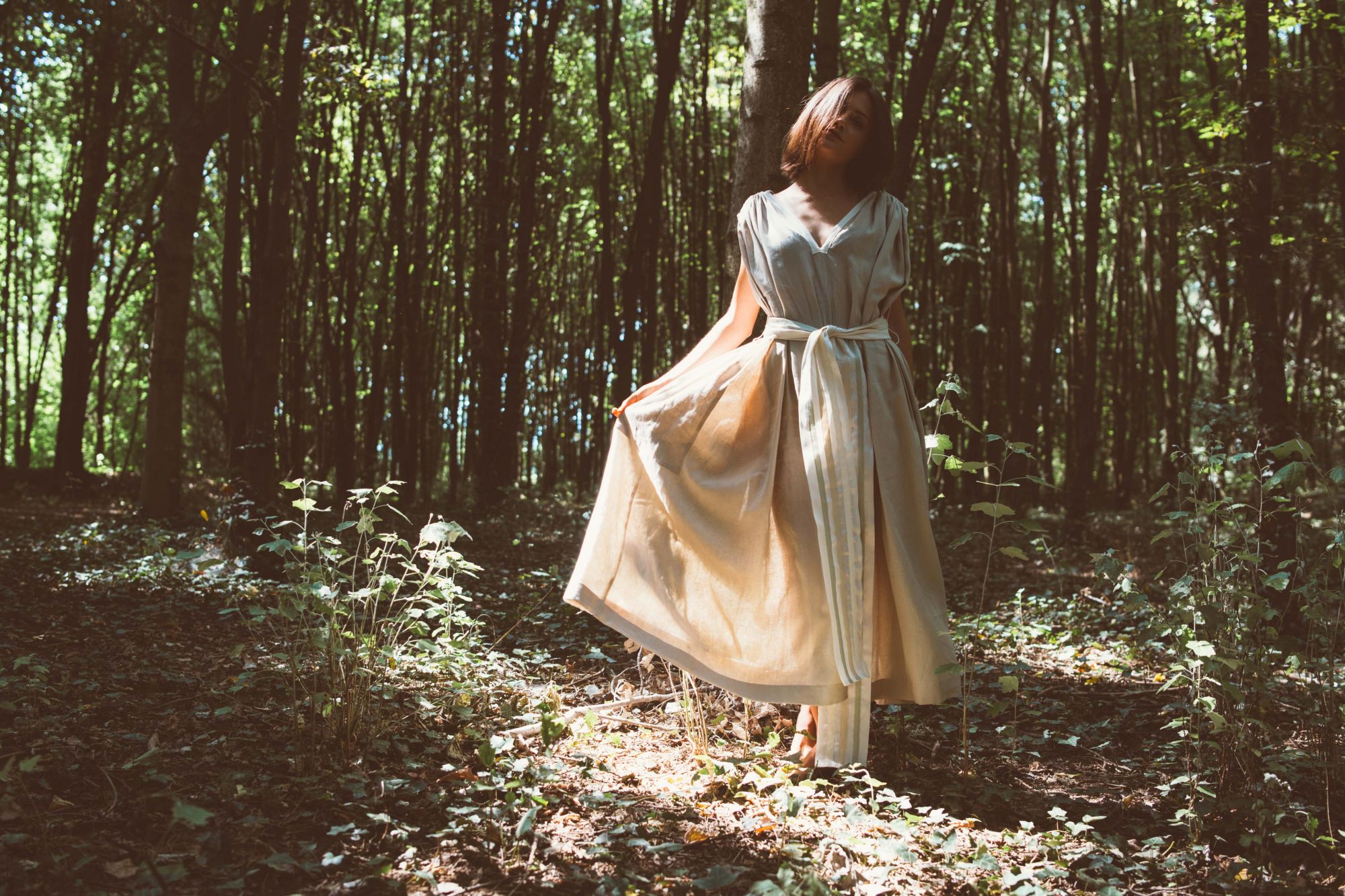 For every NOUR NAJEM collection I design new fabrics and handmade details that I want to introduce in the clothes and accessories. I then teach the women of the foundation the know-how behind every details, provide them with the material and specifications needed and let them work on them from the comfort of their homes. The details and fabrics are later collected and introduced by the professional factory I work with, into the collection pieces. These women are so strong and proud and generous… believe me when I tell you I learn so much from them, every single day.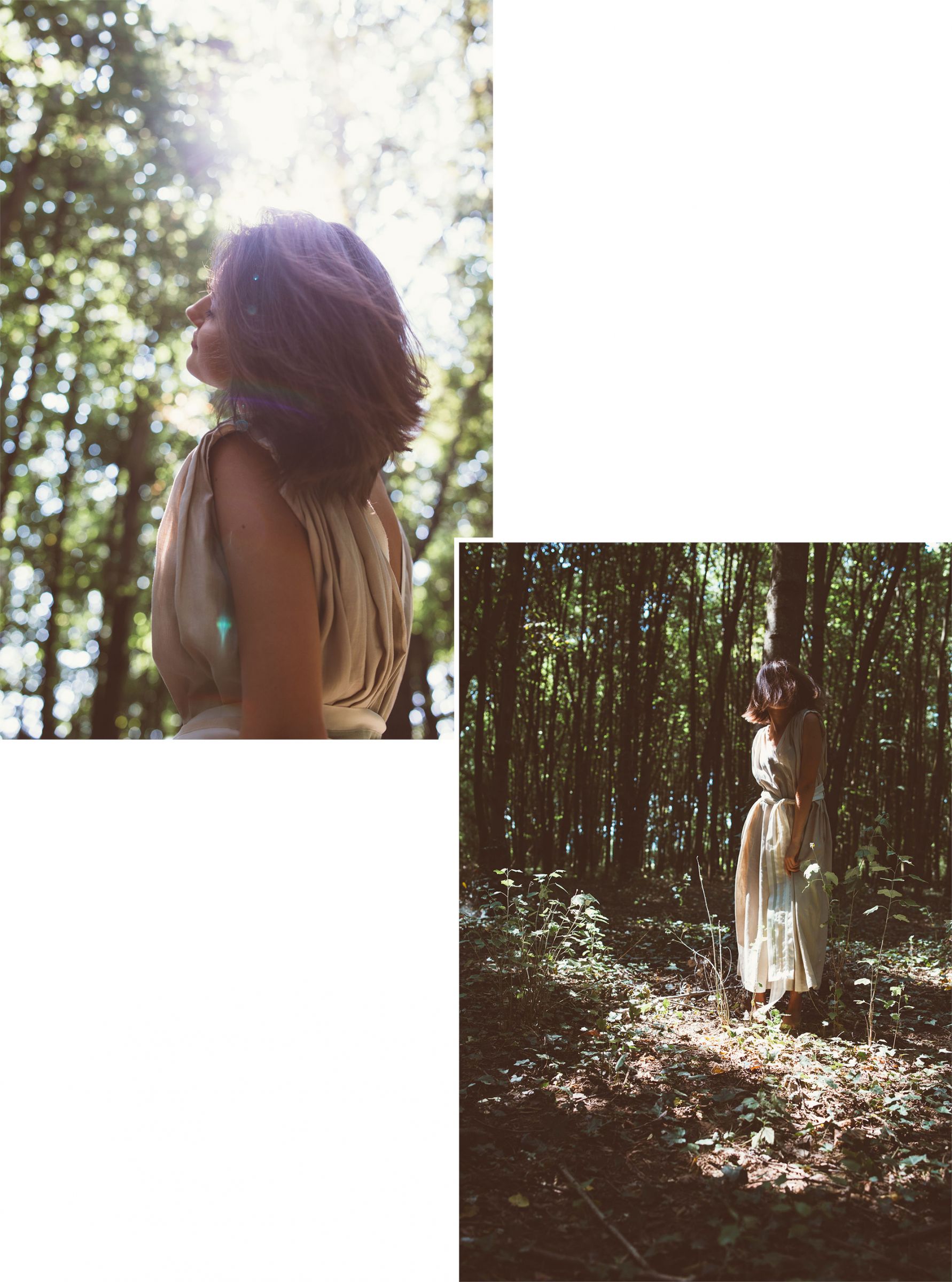 ______
You are working also to empower women within the world of fashion. What do you think
indeed about the role of a female designer nowadays?
______
We often forget that a designer is meant to find creative solutions to established problems. I am very lucky to make a living out of my passion, but I also treat it as a great responsibility. From what I've been noticing, women have been struggling with their identity lately, regardless of society. Stuck somewhere in between the romantic ideals we had as children, that were reinforced by Disney and every love story we've ever read, watched or encountered in real life; and the hard working, fast paced, high achiever role that screams independence and power. Taking turns at rejecting one over the other periodically, as if they were mutually exclusive, and we didn't deserve to have it all.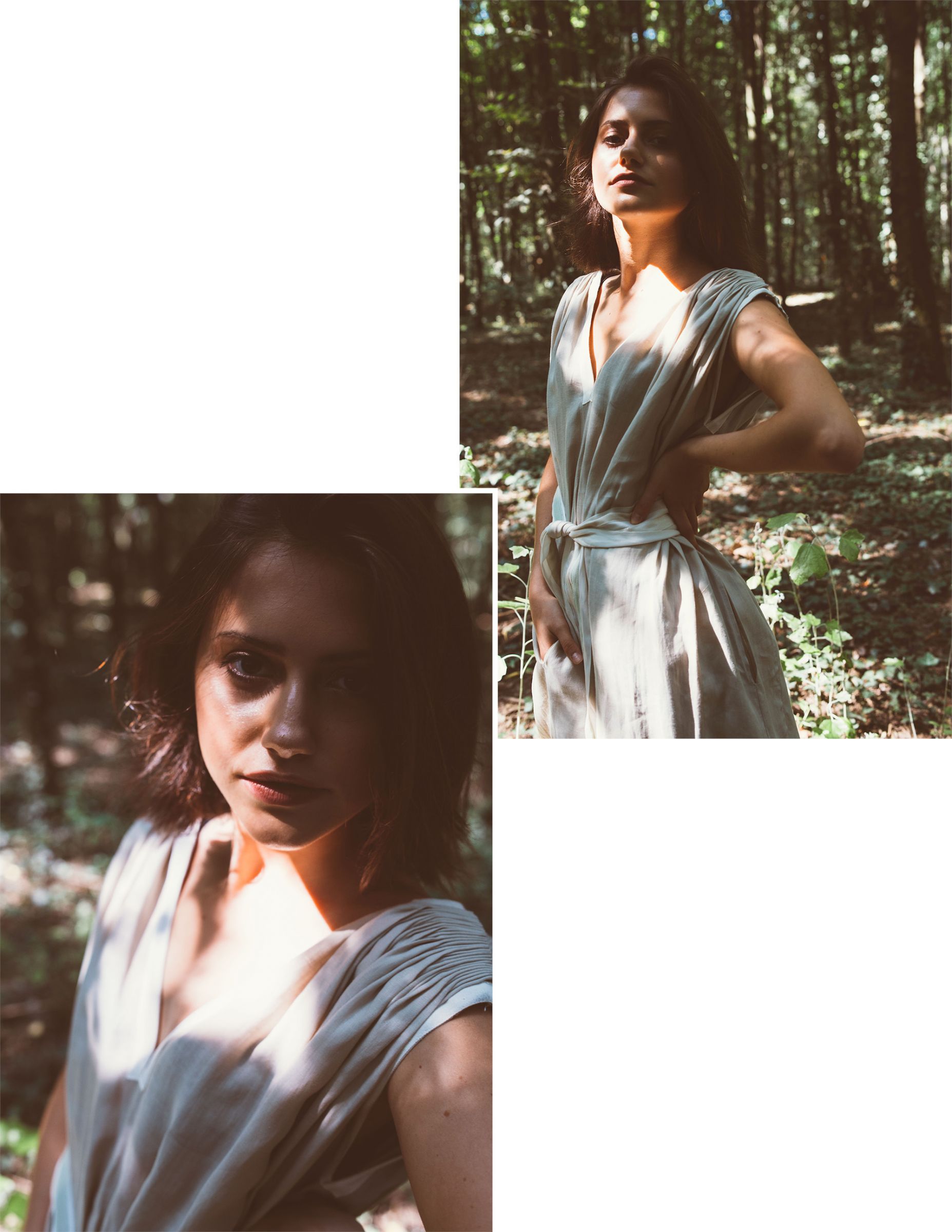 These struggles are actually very apparent in fashion: we have collections, and even brands that are all about the princess in us, while others cater to the powerful business women. As a female designer, that knows all too well what these struggles are, my message through my clothes, is for women to slow down, accept and love themselves no matter where they are in regards to where they ought to be. The most important part I think is to own up to everything that we are, go for our own vision, our own life, without adding stressors to it and to forgive others and ourselves foremost.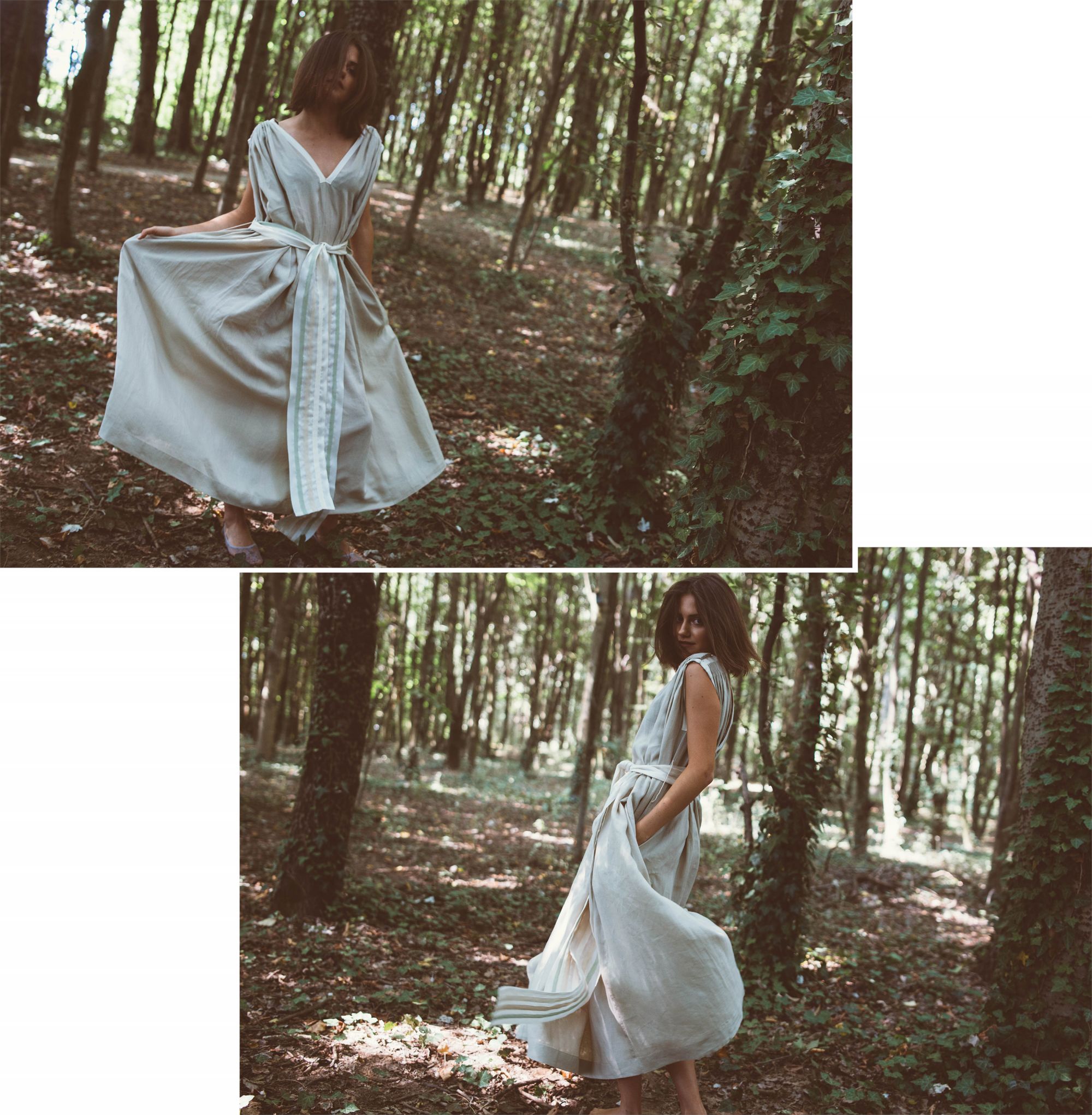 ______
Do you have a favorite designer or a person that inspires you in the fashion field?
______
So many and for many different reasons; Yohji Yamamoto, Dries Van Noten, Azzedine Alaia, Valentino, Etro, Missoni, Rabih Kayrouz…they're all so inspiring !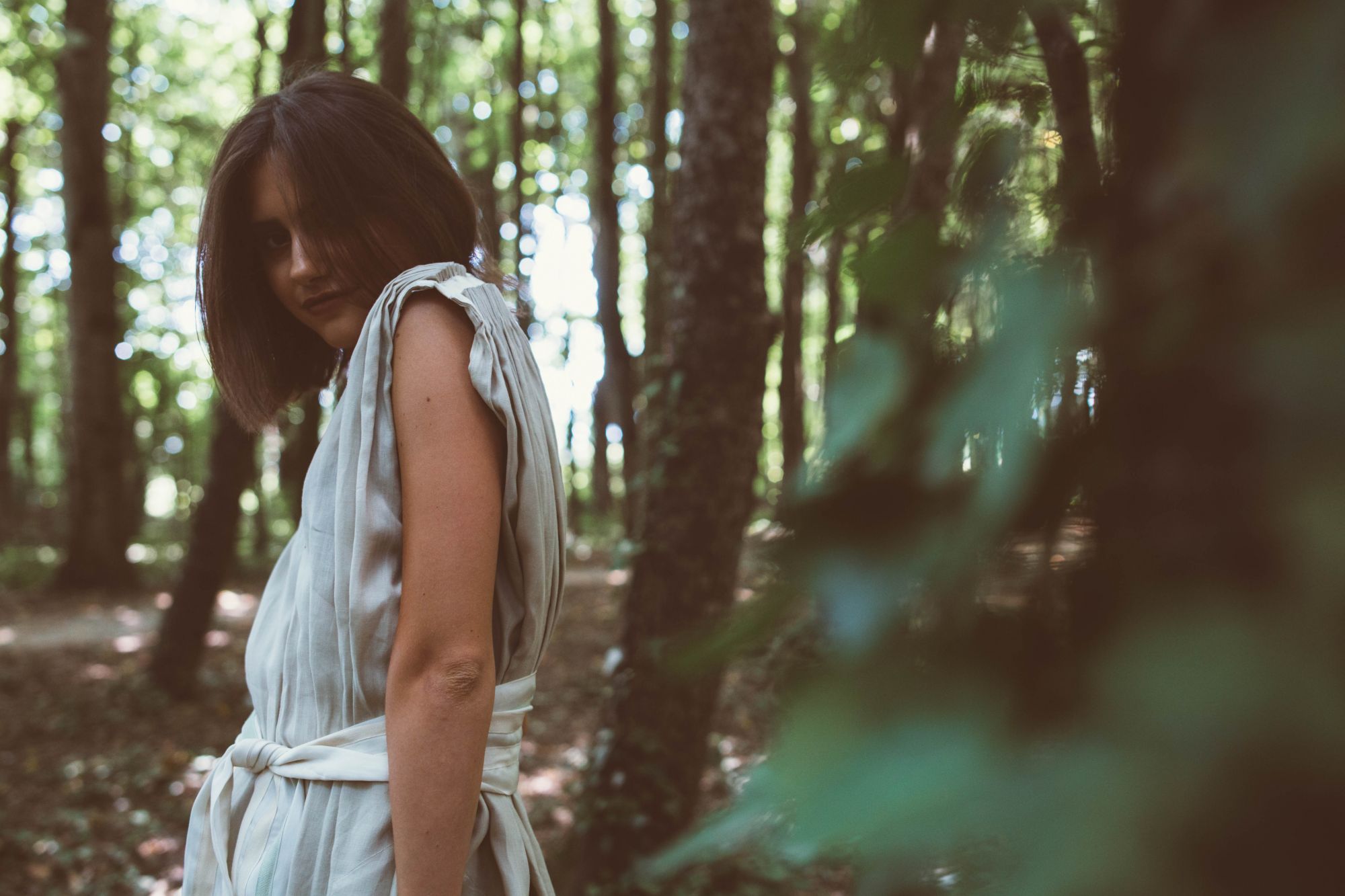 ______
 What was your first thought when you learnt you had been nominated for the
"Woolmark Prize"?
______
I've had my eyes on the "Woolmark prize" for a while now; I am very proud and honored to represent Lebanon along with Timi Hayeck ! My first thought was: okay, how am I going to do this? I have to win ! I want to portray my heritage, the artisanal know how, everything I can do…I was overexcited and really had to calm myself down!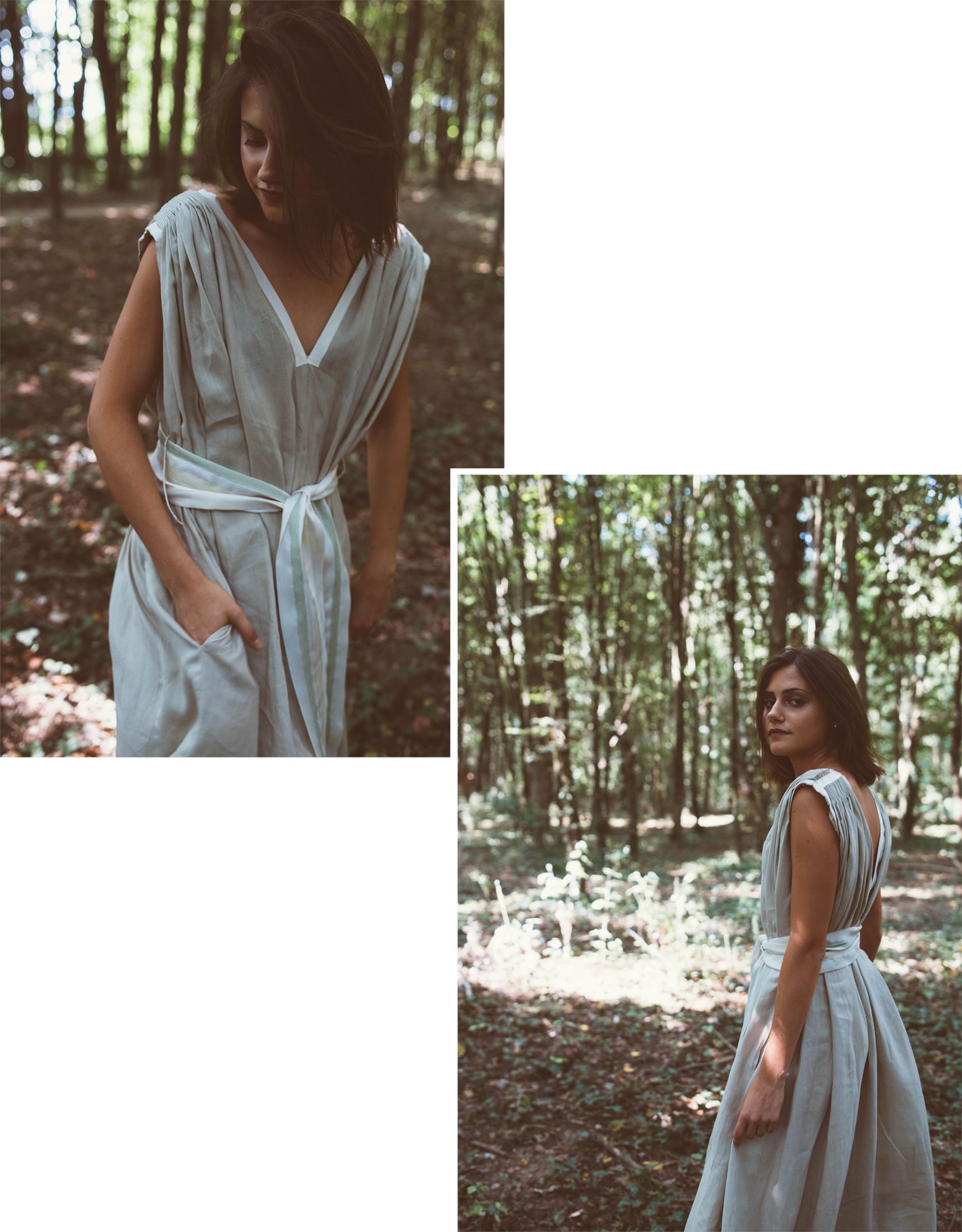 ______
Your pieces have a special soul. They have a structure but at the same time it's like they
are floating. How would you describe your newest collection?
______
Thank you ! Baraka (blessing in arabic) is a state of mind, looking noticing the blessings and silver linings around us… even amidst chaos. This is exactly how I see Beirut; how even the most ordinary things are elevated. The way our food is presented, the certain insouciance, and airiness that we're able to keep even in the worst situations possible. For me, this is the true definition of unwavering Luxury. Amidst and against all odds. You can see this in Baraka in the  minute hand-made details, the colors, and certainly the airy cuts of long vests and summer coats that remind you of Caftans.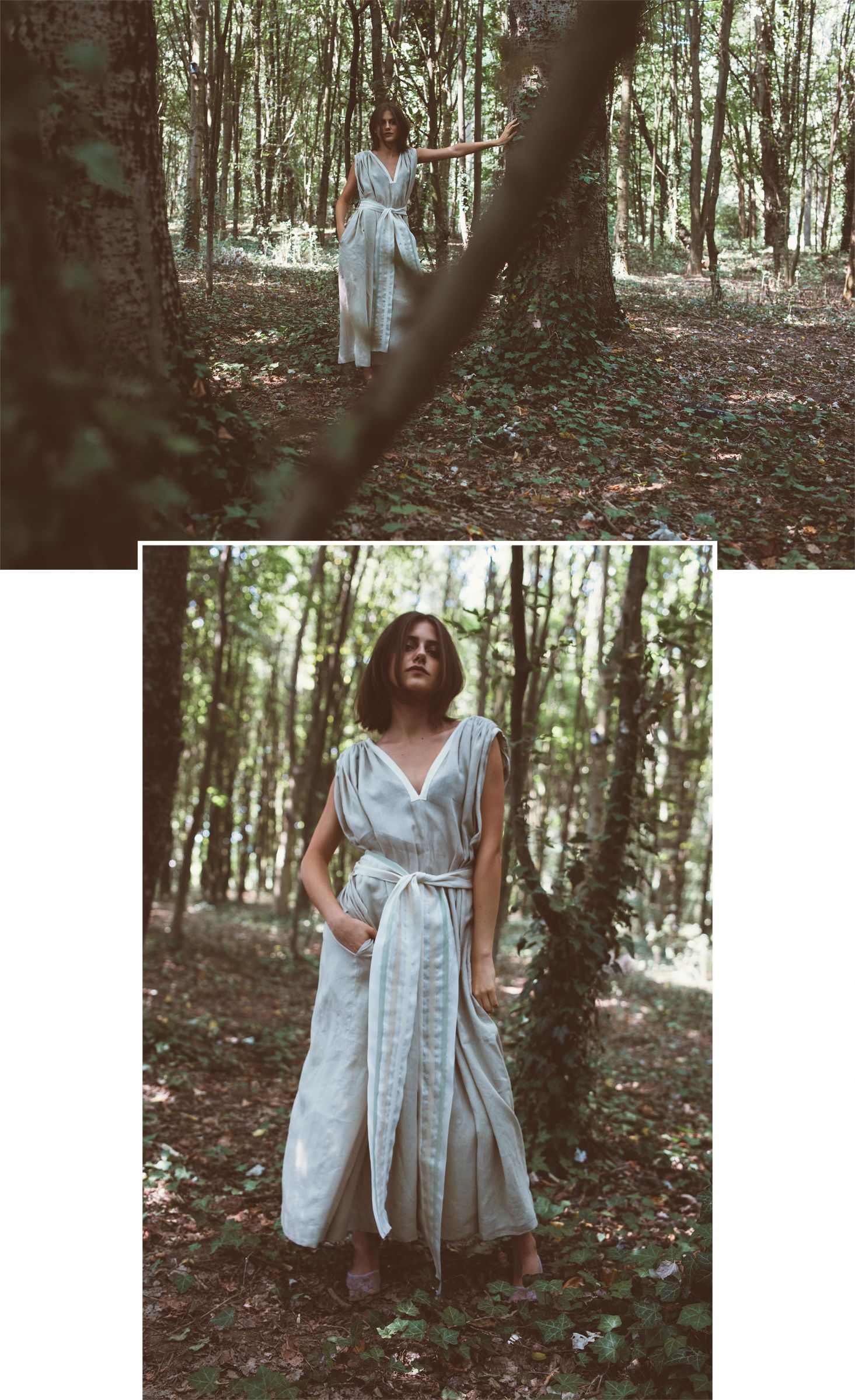 ______
 Can you tell us "the story" of this dress? (the one we choose for the editorial)
______
This dress is one you throw on in the morning without thinking, knowing that it will be appropriate, efficient, sensual, effortless and comfortable no matter what life throws at you. It is made out of 100% linen, entirely hand-pleated at the level of the shoulders, and has a silk organza belt. There's a certain familiarity to it, as it reminds us of Grecian togas and oriental caftans. It is a perfect example of the brand's identity; modern, worldly, and anchored.