"We believe that Fresh is more than what it sells; it's the emotional connection to the brand that we call the sixth sense. It's the heartfelt experience."
Let's discover together Fresh, a Boston-born and New York-raised brand that will take us on a journey, from Bulgaria to Japan, to discover the beauty secrets of the wonderful world!
Pills of History
The story begins in 1991 in Boston, with Lev Glazman and Alina Roytberg: Russian immigrants with a great wanderlust, curiosity for all things beauty and the need for a beauty that could be effective but that would also be indulgent.
So, even though they were born in Boston (starting from a little local shop that developed into the amazing line we know today), the world has always been their oyster. The founders travel a lot and to every corner of the world to discover new ingredients and find inspiration in traditional beauty remedies all around the world. Lev and Alina draw endless inspiration from their travels and use everything they learn to create their own version of ancient beauty secrets and formulas.
You never know when the right product or formula might appear, or when the perfect beauty tip might be revealed by a wise grandmother!
However, once they find something that inspires their creativity through their journeys, the product comes to life through research and development at a world-class laboratory by a team of over 200 scientific experts. Therefore, since 1991, Fresh mixes the right amount of passion and top-notch research, creating the perfect mix for the innovative beauty brand.
The Mission of the Brand
The brand is driven by the idea, initiated by Lev and Alina and lived by the entire organization, that "the sky is the limit," especially when it comes to discovering new, never-seen-before corners of the beauty world. From ancient history to hidden traditions, all the way up to natural and carefully-selected ingredients, Fresh draws inspiration everywhere with boundless curiosity. They define themselves as "pioneers in everything: in product, experience, in culture, and in the process."
An example? The founders took inspiration from their Russian grandmothers, who used sugar to heal their scrapes as children.
From the veils of history, instead, Fresh created the Crème Ancienne, which is based on the formula of the world's first cream, developed by the physician to Emperor Marcus Aurelius. The brand takes inspiration from these formulas, studies them, then creates its own, modern, enhanced version, but without ever forgetting its roots.
But that's not everything: the entire ritual of skincare is elevated with Fresh and brought to a level where is the skin itself that talks to us, as long as we listen to it.
At Fresh, the skin is considered a living organ with ever-changing needs: changing not only with the seasons, which most of us already take into consideration but also with where we live, where we travel, how stressed we are or even the time of the day. Our skin has cravings, just like we do, and needs different things. Sometimes, the skin needs something rich and enveloping, some others it wants light-weight and water-fresh products. That's why Fresh created a hugely different range of products that can be used in succession or mixed-and-matched, to highly personalize our beauty routine according to our skin's needs.
We just have to listen!
Our Favorite Fresh Products: the Shining Stars
Sugar Lip Treatment Advanced Therapy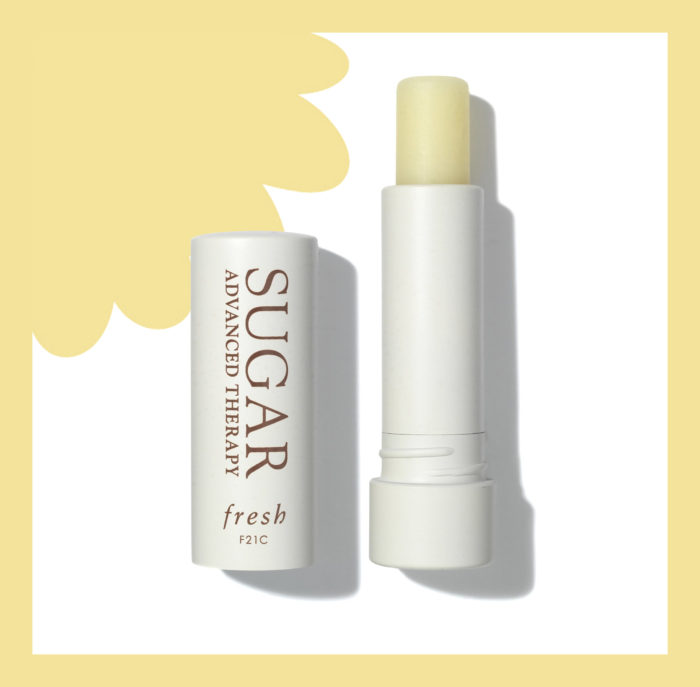 The Sugar Lip Treatment Advanced Therapy is a treatment that plumps, smoothes and improves the definition of the lip contour. An iconic lip treatment with powerful nutritional abilities, granted by an ultra-nourishing complex consisting of cupuaçu butter, kernel plum oil and passionflower seed oil.
The sea fennel extract visibly smoothes wrinkles and fine lines, while the orange protects against external aggressions and hyaluronic acid helps to volume the lips.
Sugar Tinted Lip Treatment SPF 15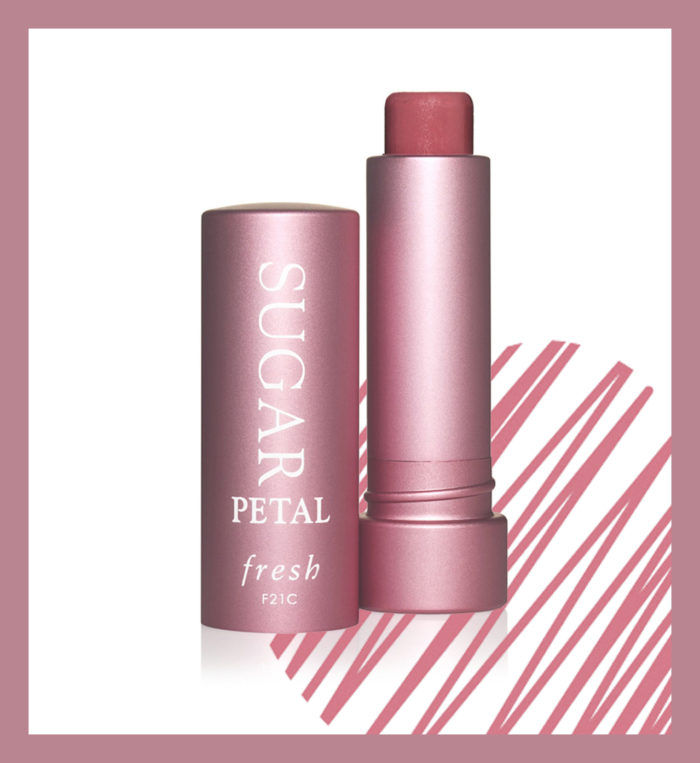 Sugar Tinted Lip Treatment SPF 15 is a must-have tinted lip balm that hydrates, protects (also shielding the lips from the sun and UV rays, thanks to SPF 15), plumps and smoothes the lips, creating a moisturizing shield that lasts 24 hours.
The light formula of this balm ensures a buildable coverage thanks to the many lush shades, that grants a pigmentation that adapts to every taste.
Vitamin Nectar Vibrancy Boosting Face Mask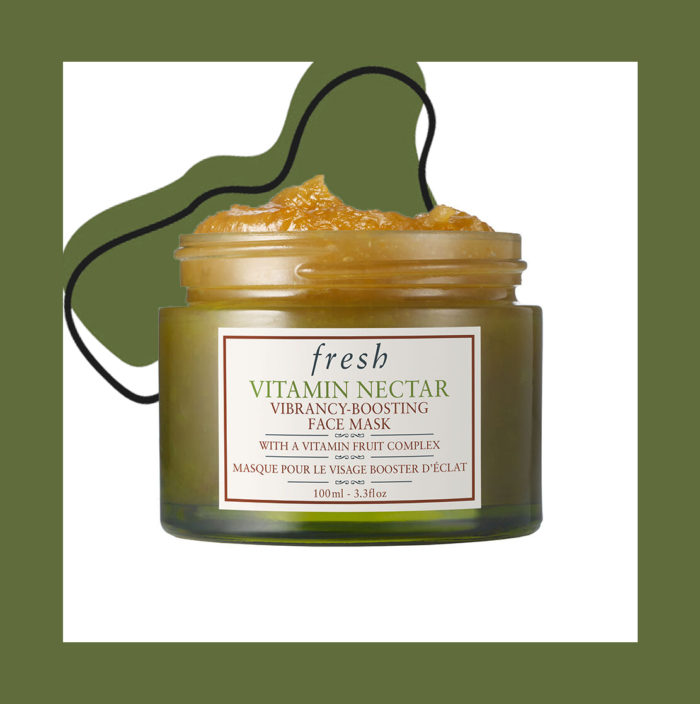 With a delicious citrus scent and enriched with all the benefits of real fruit, Vitamin Nectar Vibrancy-Boosting Face Mask is a mask that boosts radiance, moisturizes and softens the skin. Its texture is 50% composed of a citrus concentrate made from oranges, lemons and clementines, which makes it pleasant to wear and deliciously fragrant, as well as enclosing a powerful mix consisting of vitamins C, E and B5, extracts of lemon and orange and revitalizing minerals, for an everlasting radiant complexion.



Vitamin Nectar Glow Juice Face Serum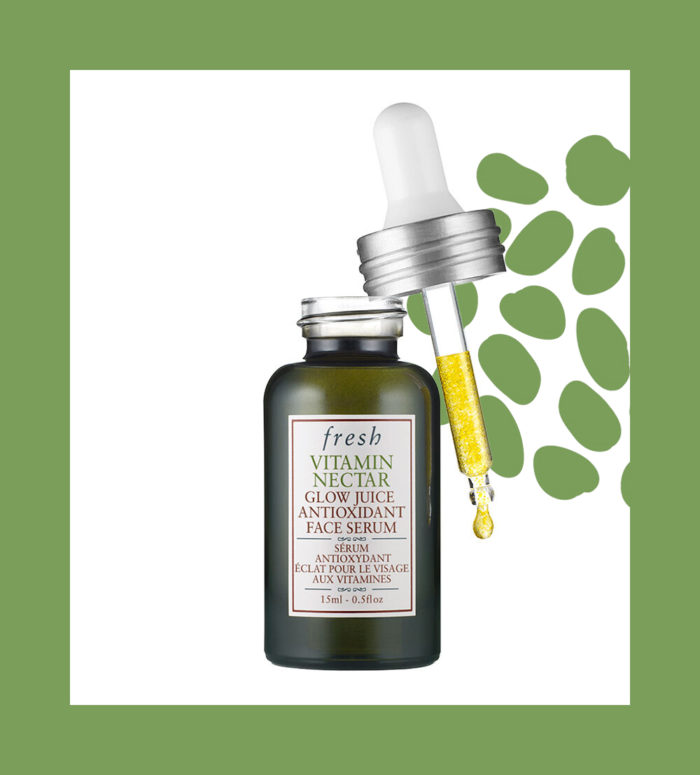 Rich in microbubbles containing nutrients, coconut oil, vitamins C and E and beta-carotene, the Vitamin Nectar Glow Juice Face Serum is a product that offers a real injection of vitamins while boosting nourishment, hydration and antioxidant protection.
The result? The skin is brighter, happier.
The secret is contained in the bubbles which, once in contact with the skin, break and mix with the watery base of the serum, composed by jicama juice and chicory roots, ginger water, Vitamin B5, lemon extracts and orange and minerals. Thus, the serum is immediately absorbed and active: our skin is pampered, nourished and revitalized.
Lotus Face Cream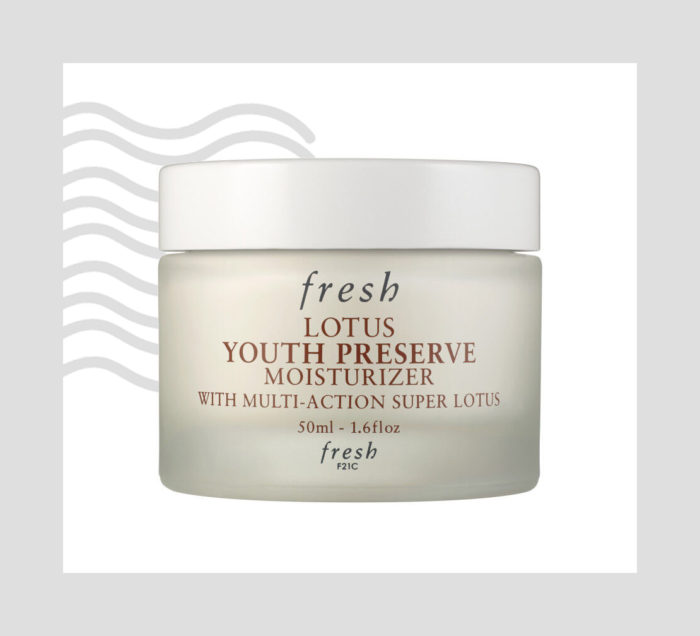 Lotus Youth Preserve Face Cream is the moisturizer that helps prevent the appearance of wrinkles and that visibly restores the brightness of the skin, improving its elasticity and protecting it from free radicals.
Fresh, in this line, managed to capture all the power and benefits of the lotus plant thanks to the mobile laboratory, designed to transform lotus plants without moving them. Therefore, the moisturizer is obtained through an innovative and environmentally friendly process, which allows to capture the effectiveness of the plant while remaining on site.
The lotus juice will then be used to create the multitasking ingredient Super Lotus, with antioxidant and illuminating properties, for a radiant complexion and a skin that appears more elastic, rejuvenated.
Umbrian Clay Purifying Mask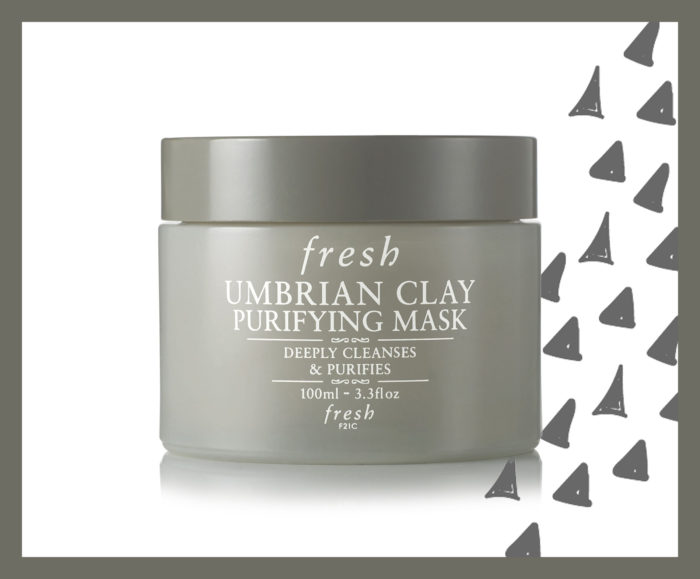 This mask purifies, cleanses and soothes small imperfections.
It's formulated with Italian white clay, which minimizes pores and has an important sebum-regulating action while acting delicately, with visible improvements but without drying out the skin (the lavender and chamomile waters help to soothe and moisturize).
The formula is enriched by sandalwood oil, known for its astringent and emollient properties.
Sugar Strawberry Exfoliating Face Wash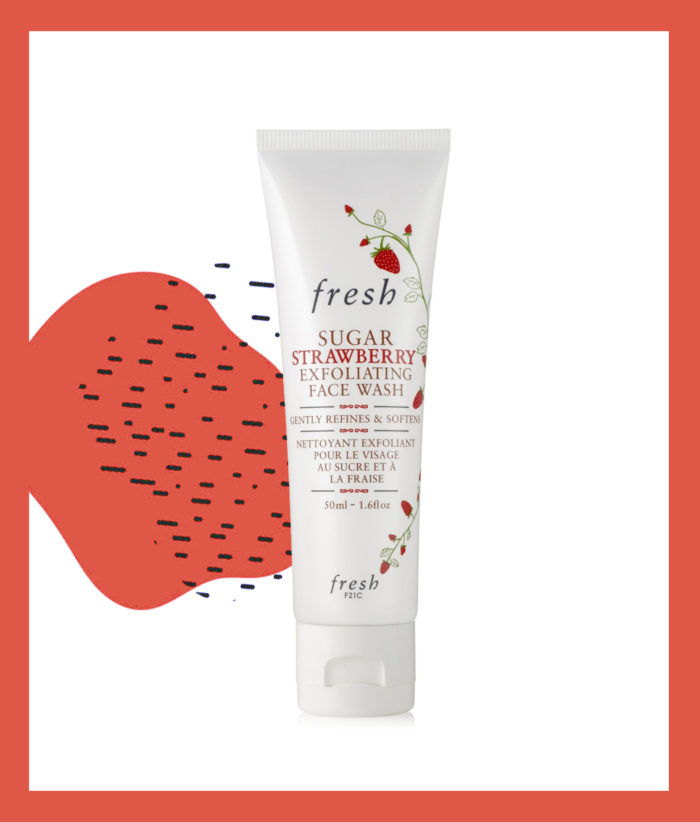 Looking for a gentle facial cleanser and exfoliator, perhaps based on natural ingredients such as sugar or strawberry seeds, which can eliminate impurities and at the same time grant a smooth, extraordinarily bright and soft skin? This Sugar Strawberry Exfoliating Face Wash is your answer.
This Exfoliating Face Wash contains sugar crystals of different sizes, which gradually melt on the skin, refining the pores and reviving the complexion, while the strawberry seed extract offers a radiance boost. An ideal product for the happiness of the skin, but also with a luxurious and velvety texture that wraps and pampers the skin.



Rose Deep Hydration Facial Toner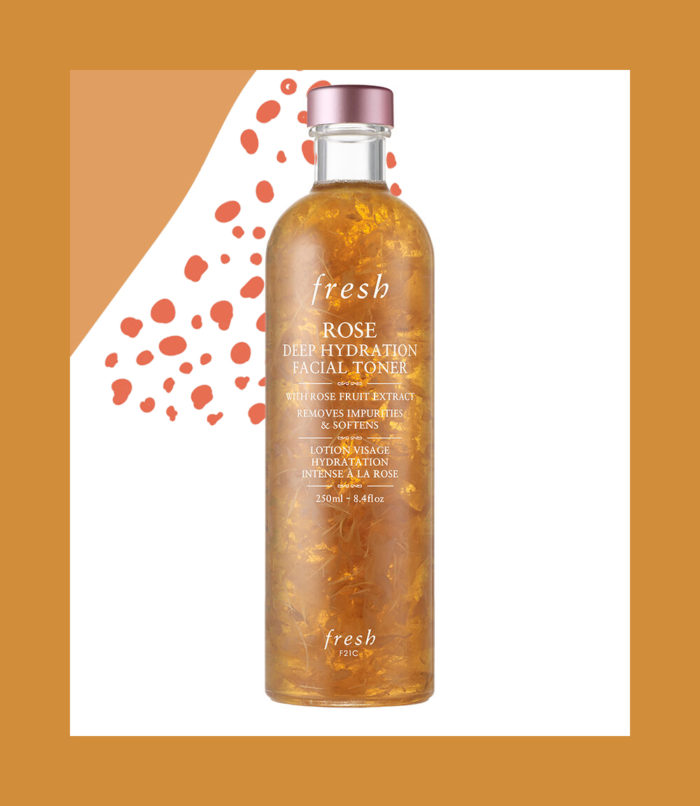 A formula with authentic rose petals to revitalize the skin and protect it from pollution, ideal to use as a booster in the first steps of our beauty routine: Rose Deep Hydration Facial Toner is a unique treatment, developed from an infusion of roses.
Thanks to its formula based on rose oil, extract of angelica leaves and hyaluronic acid, the lotion is deeply moisturizing and refines the grain of the skin, minimizing impurities and pores and giving the skin the boost of freshness it needs.