We all know that when we speak about Haute Couture Week, something magical always happens!
And this year it was all about fairytales: from Paris to Rome, the designers astonished us each and every day, it was a never-ending surprise!
CHANEL HAUTE COUTURE
Karl Lagerfeld brought us at Chanel Atelier to discover all the secrets of haute couture. The new collection showed tailleur, intricate brodery, cristals, 3D embellishment, feathers and presented us the seamstresses that worked at the collection. All the Chanel savoir faire in one room.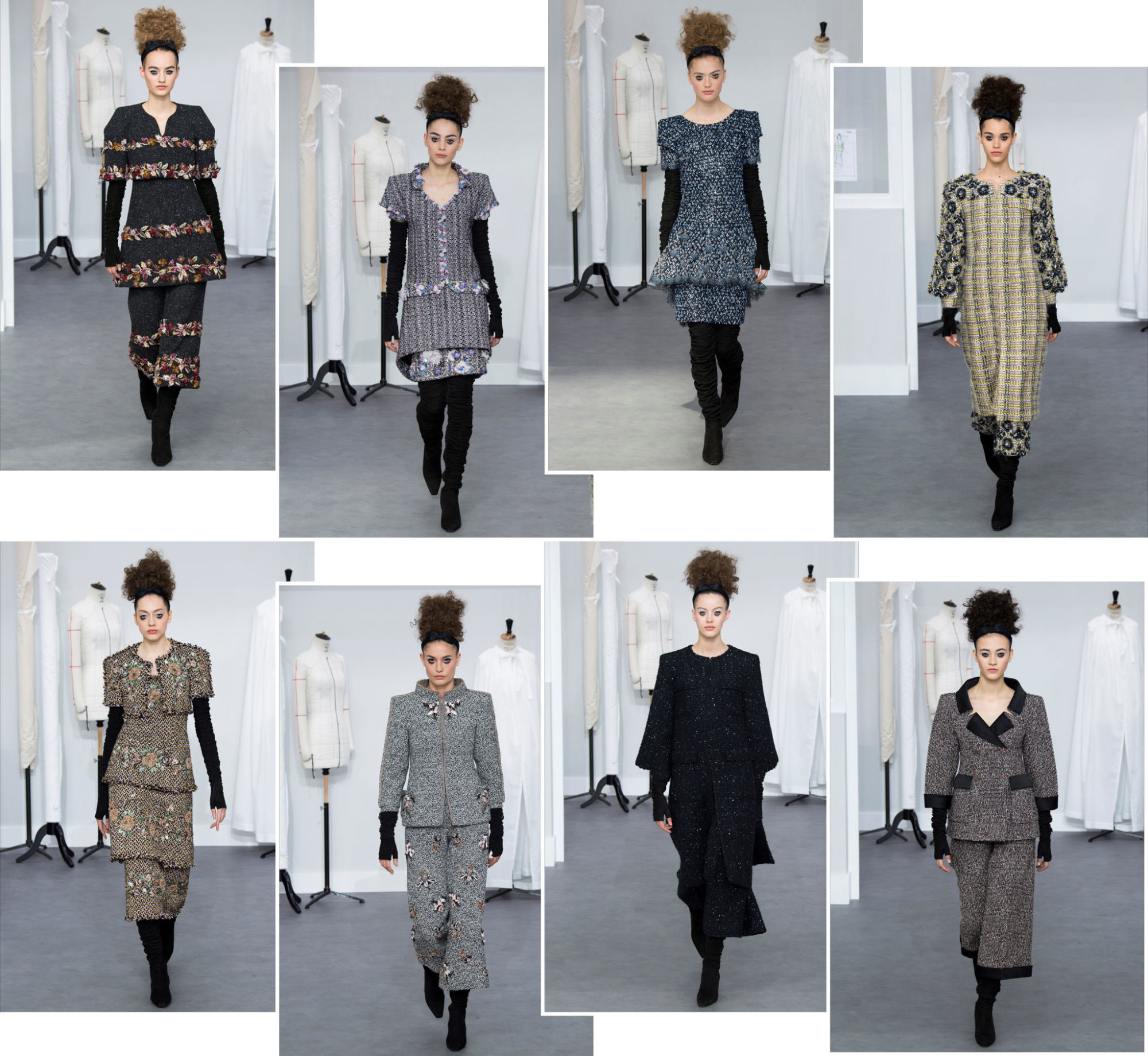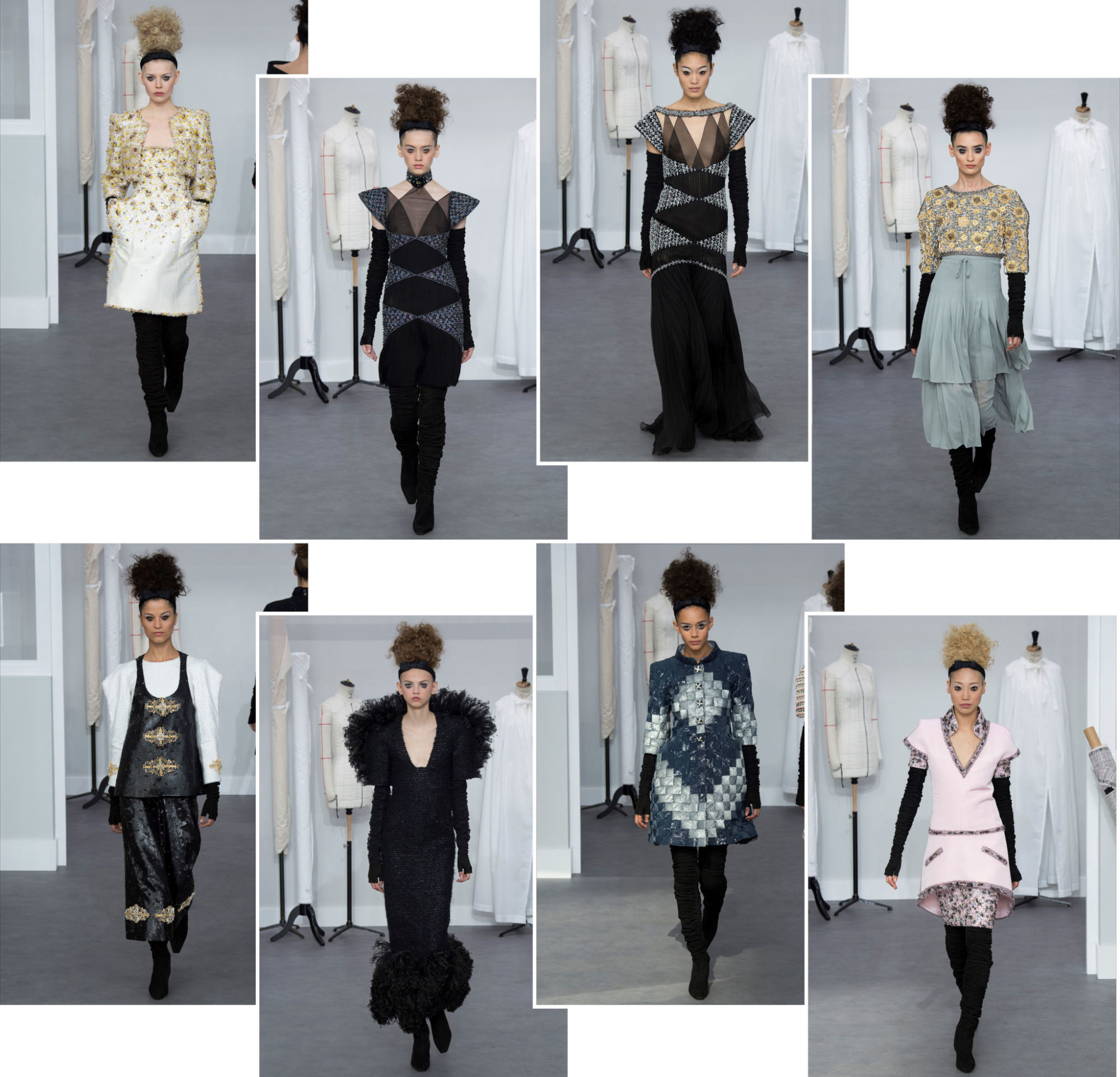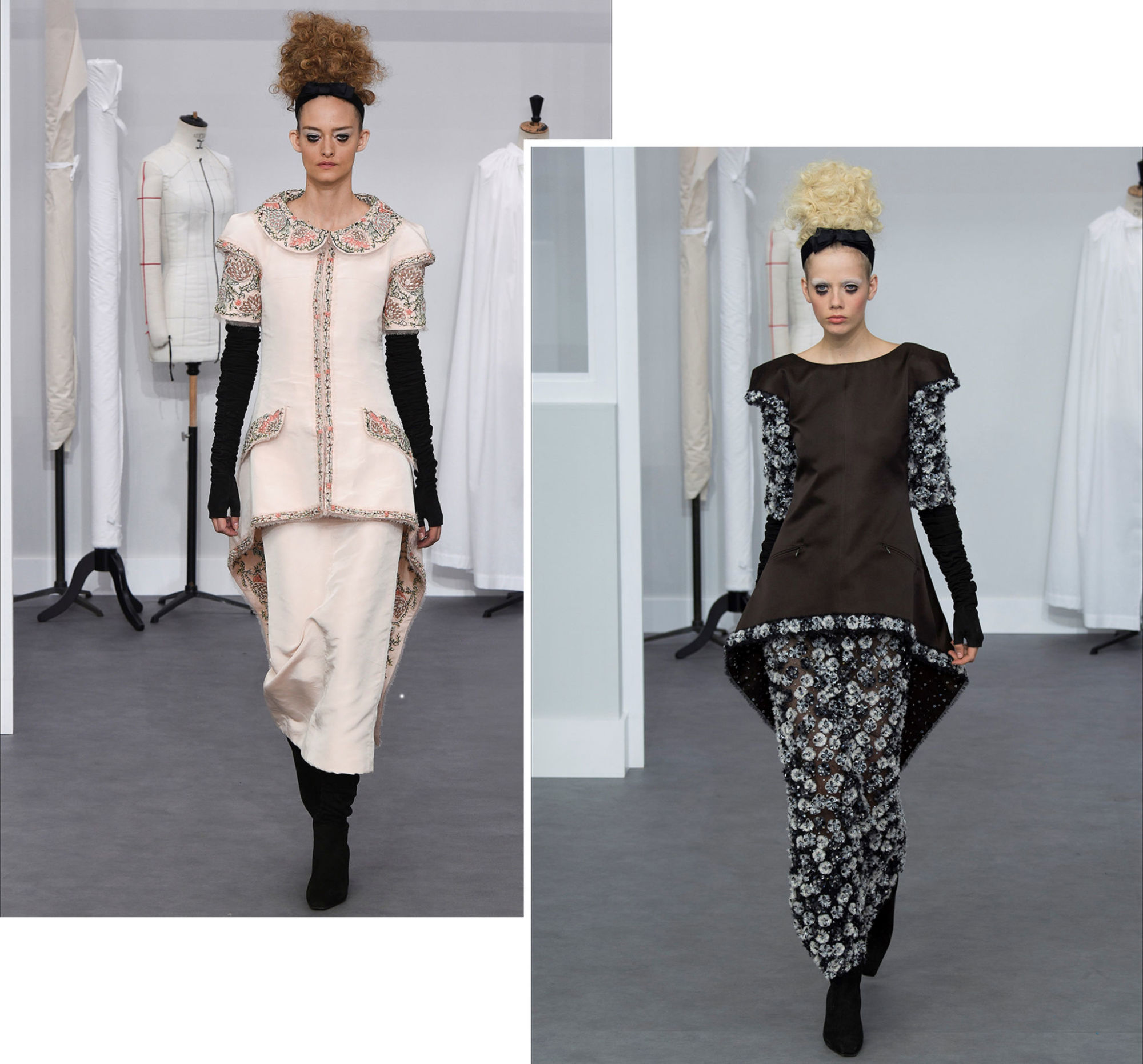 CHRISTIAN DIOR
The haute couture maison presented a voyage through the past with the classic and elegant tailleur bar. Therefore the show was set on 30 Avenue Montaigne where Christian Dior first started his journey.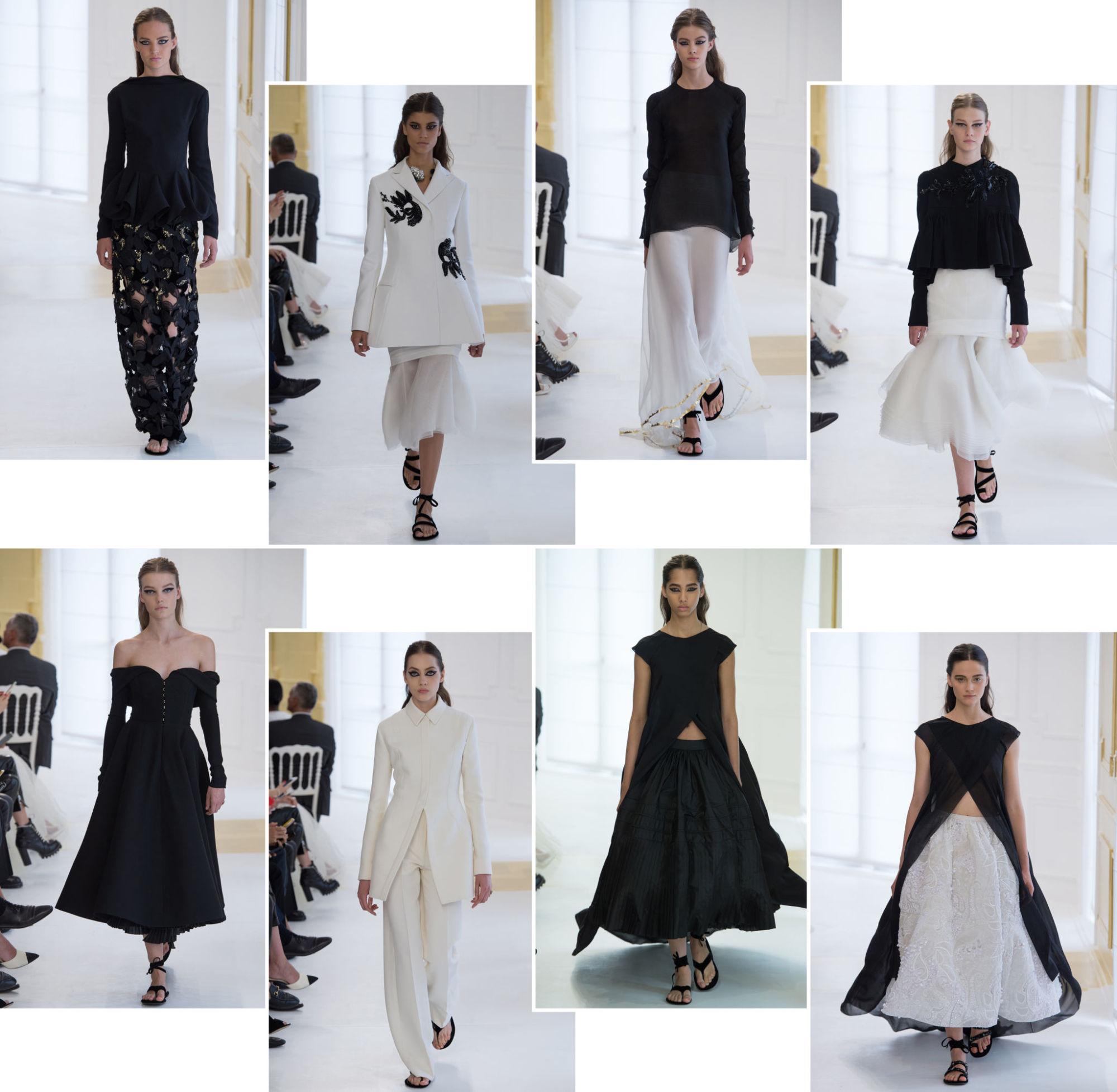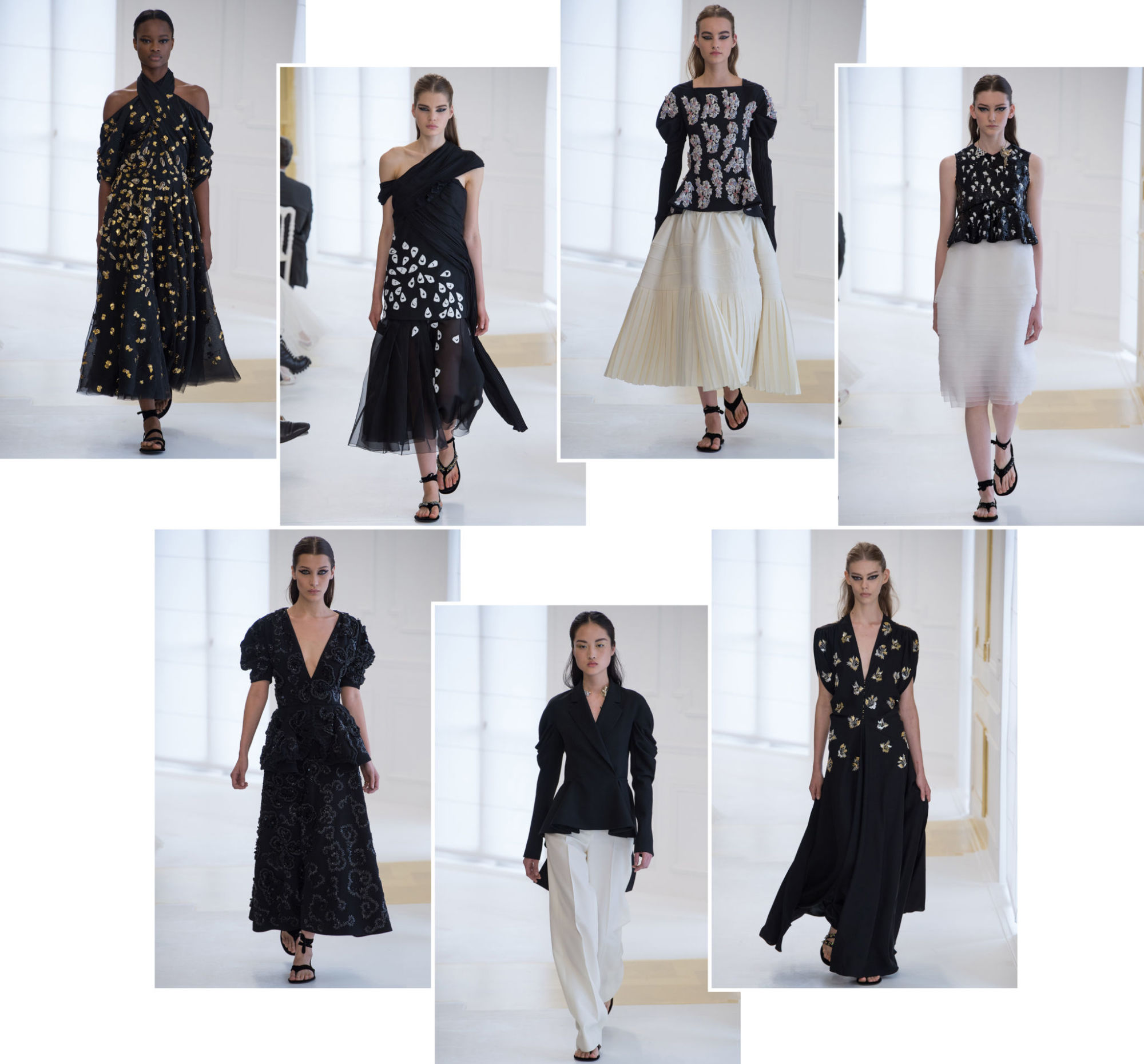 ATELIER VERSACE
We loved, loved, loved this collection. Donatella played with draping, asymmetry, peplums, slim trousers, silk fabric and textural blends made with such refinement.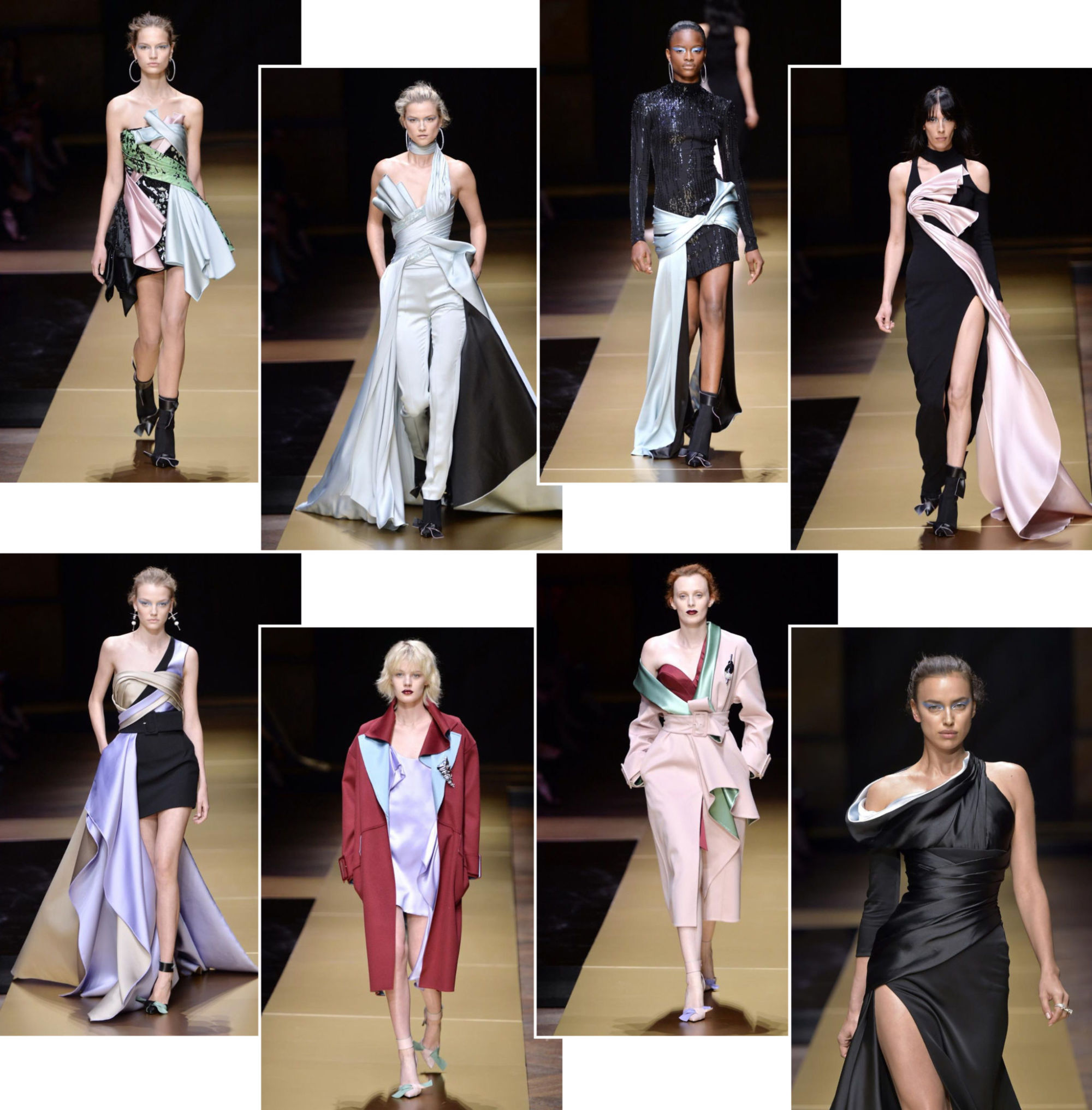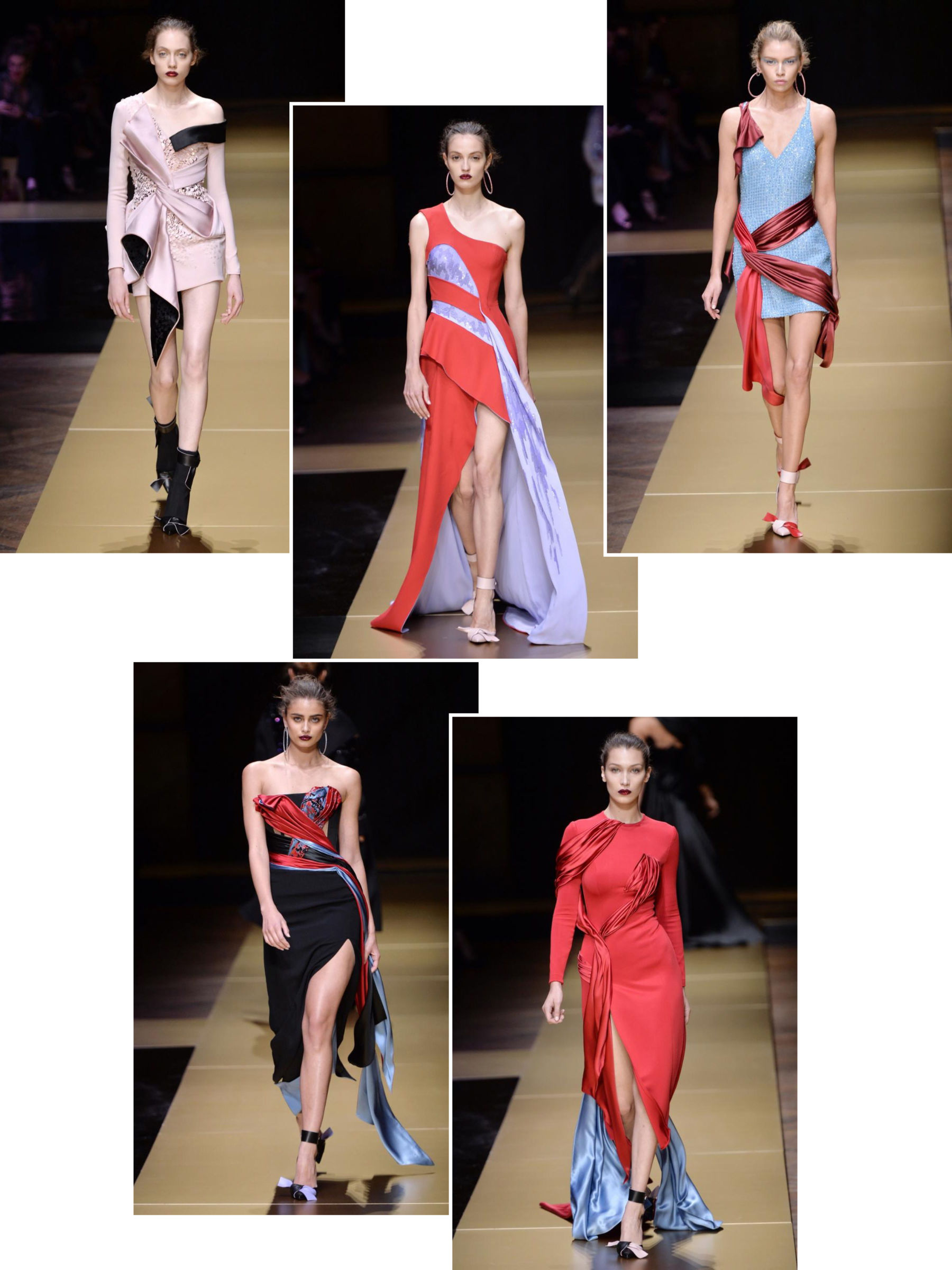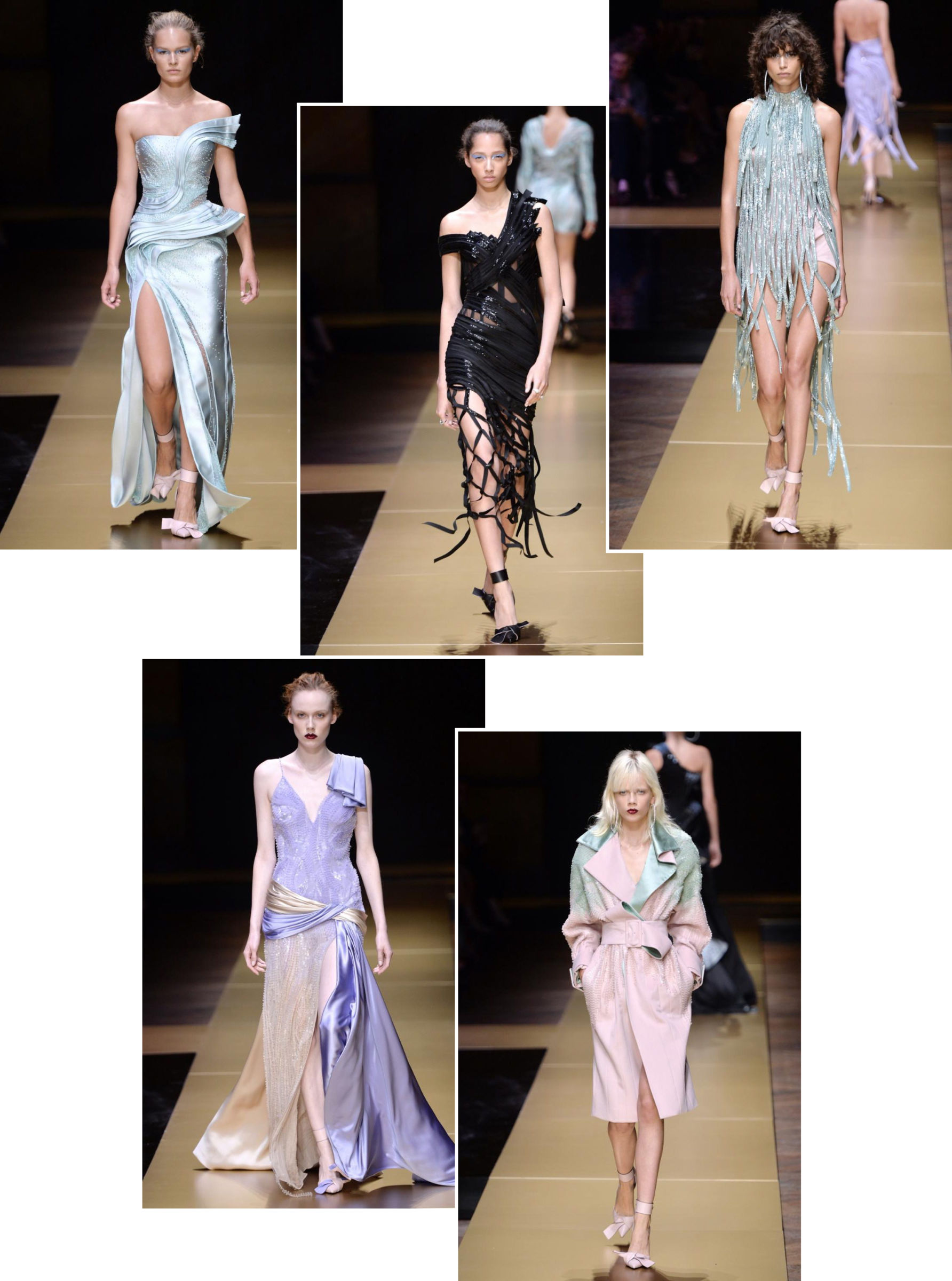 VALENTINO
After the "Mirabilia Romae" show last year, the designers of Valentino, on the 400th anniversary of William Shakespeare's death, decided to honor him with a regal looking army of princesses. Models were adorned with white, frilly necklines, long shapes and old English-style hair and makeup.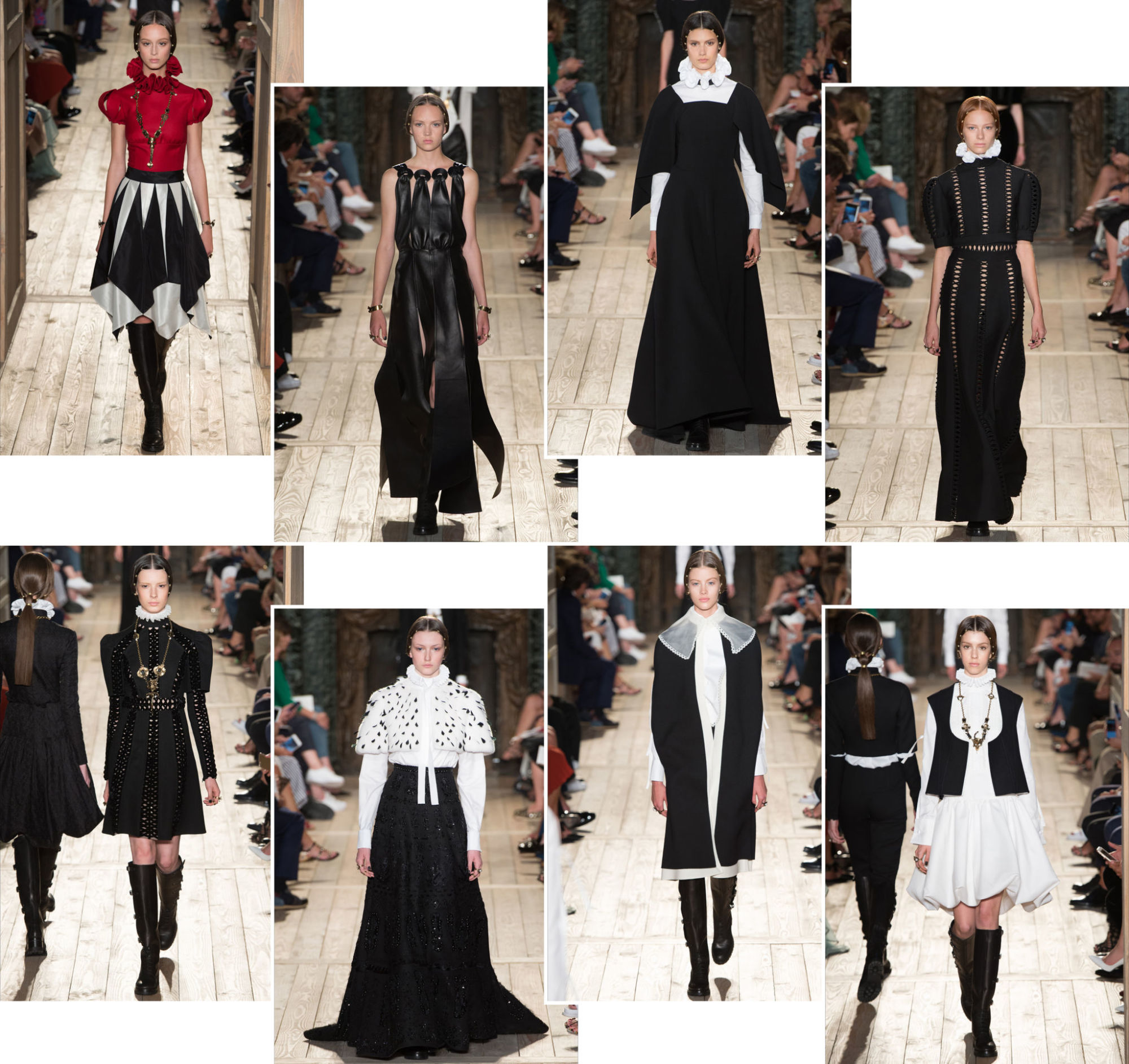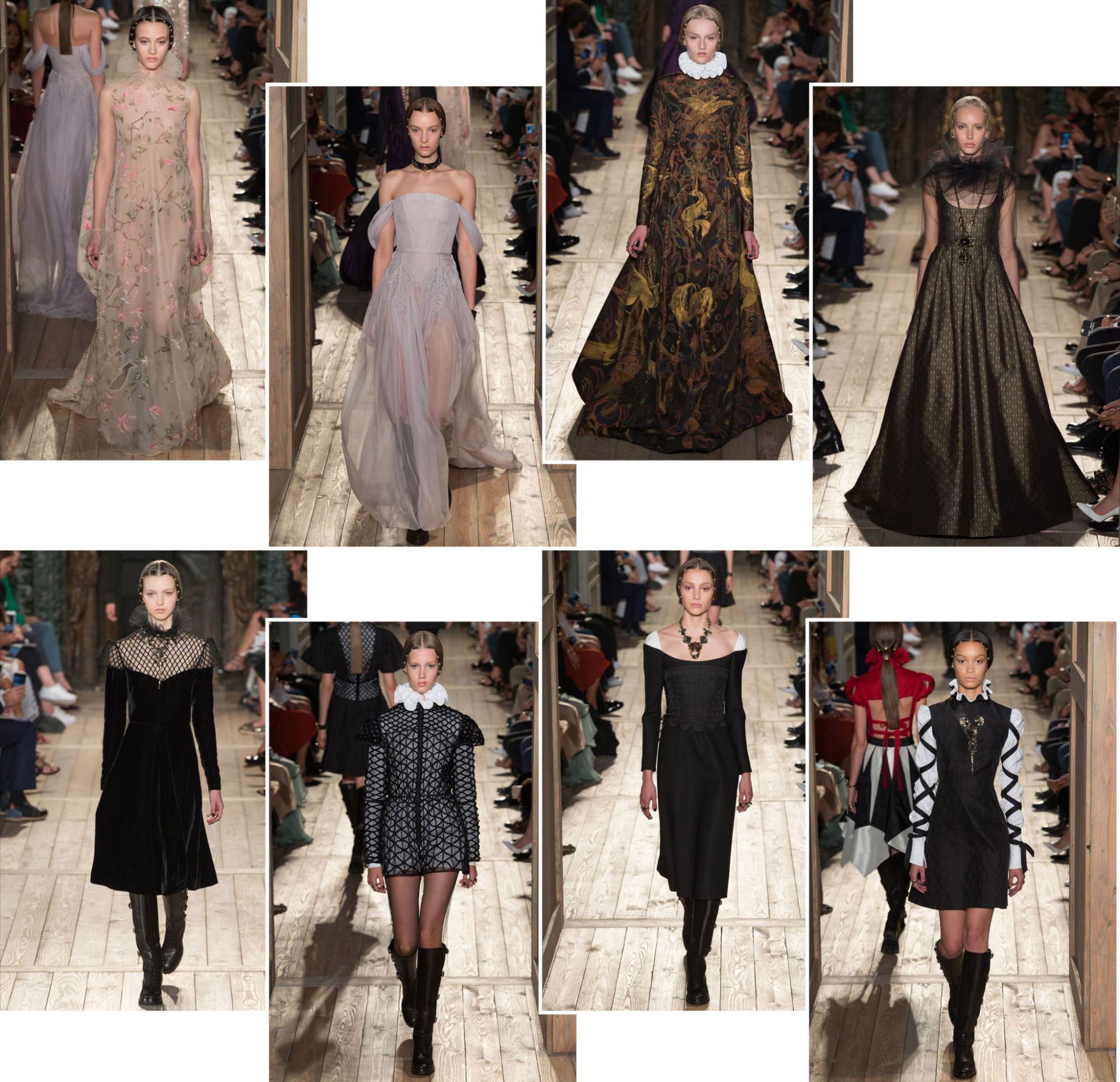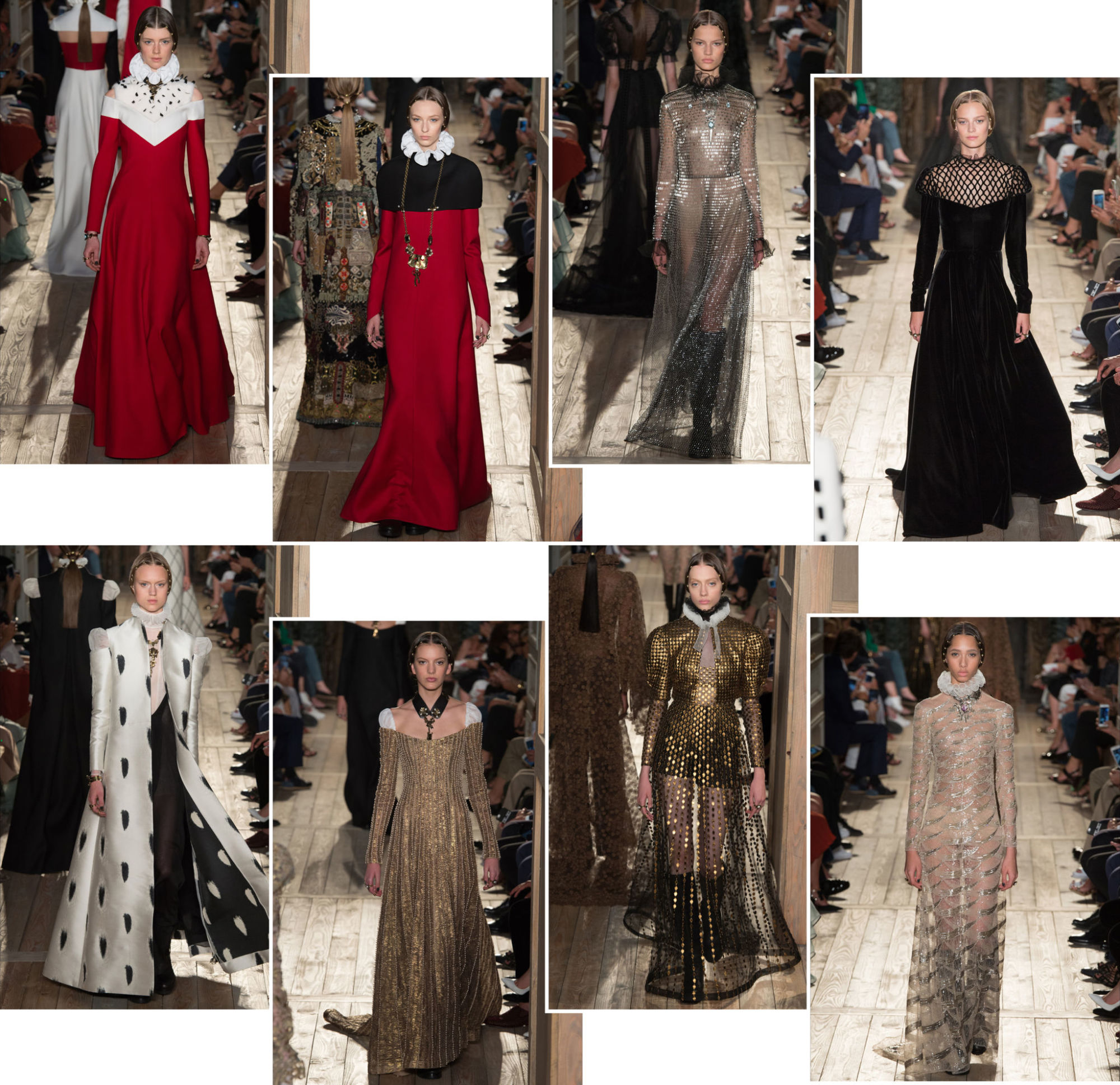 ELIE SAAB
Ellie Saab choose New York as the symbol of this new haute couture collection: skyscrapers, birds and flowers are the decorations for the sumptuous dresses and the last pink wedding dress.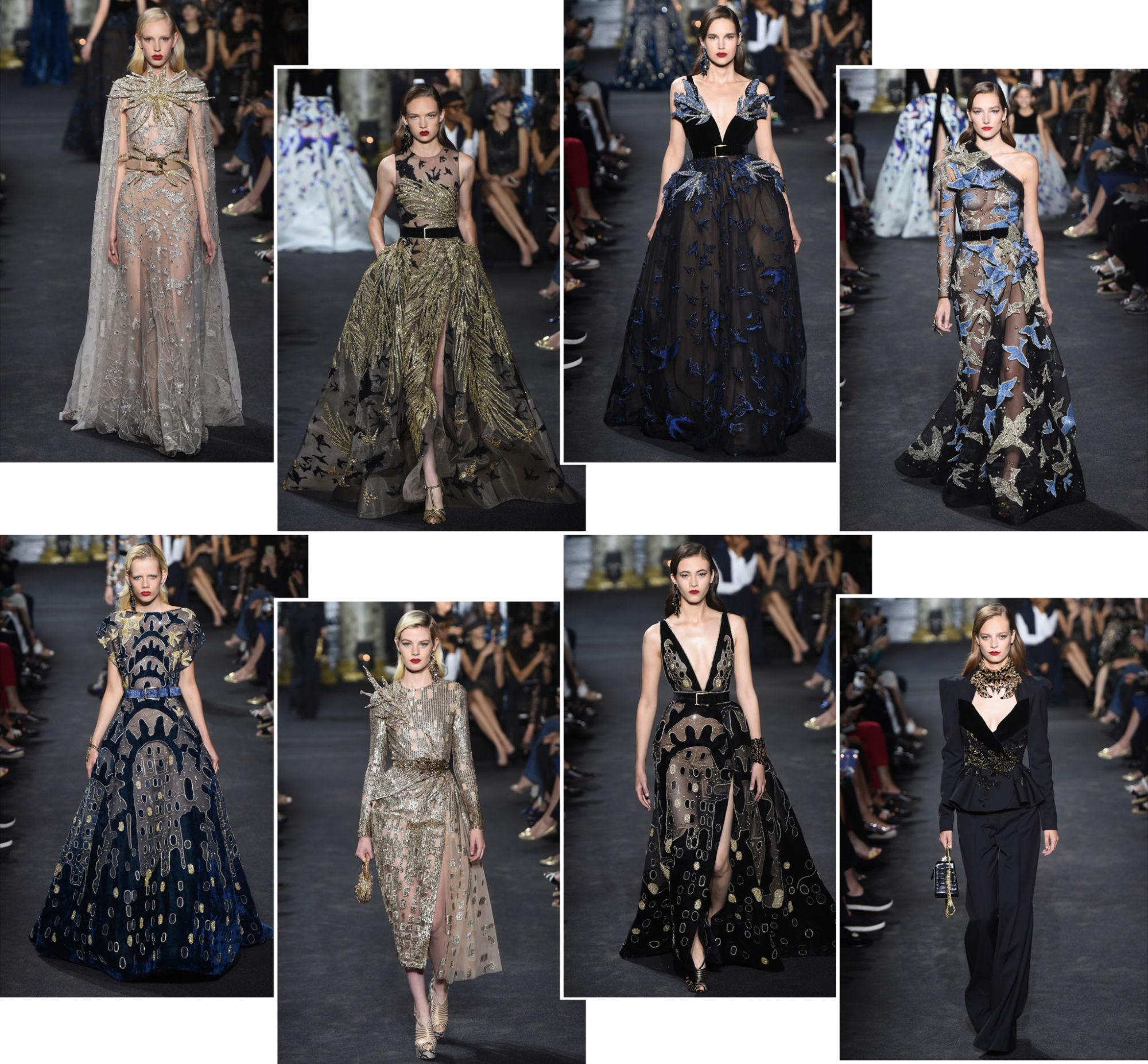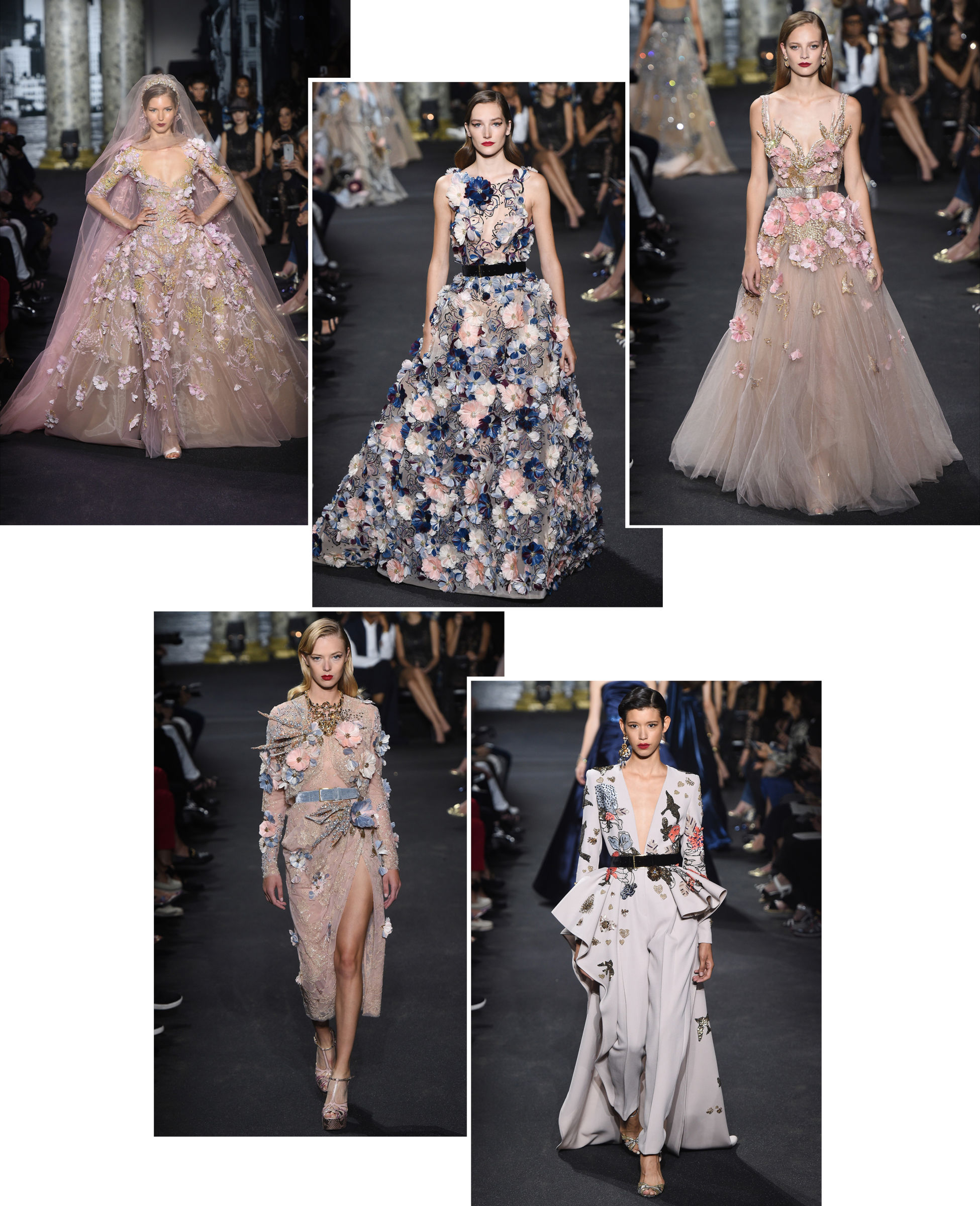 ALBERTA FERRETTI
The cornerstone of Alberta Ferretti's new collection is the idea of movement: the emphasis was on the 1920s flapperish short little dresses. She worked with bias-cut ribbons of silk affixed together by crystals. Feathers were actually not feathers, but narrow decorated pieces of silk. Indeed, lightness has always marked Ferretti's best work.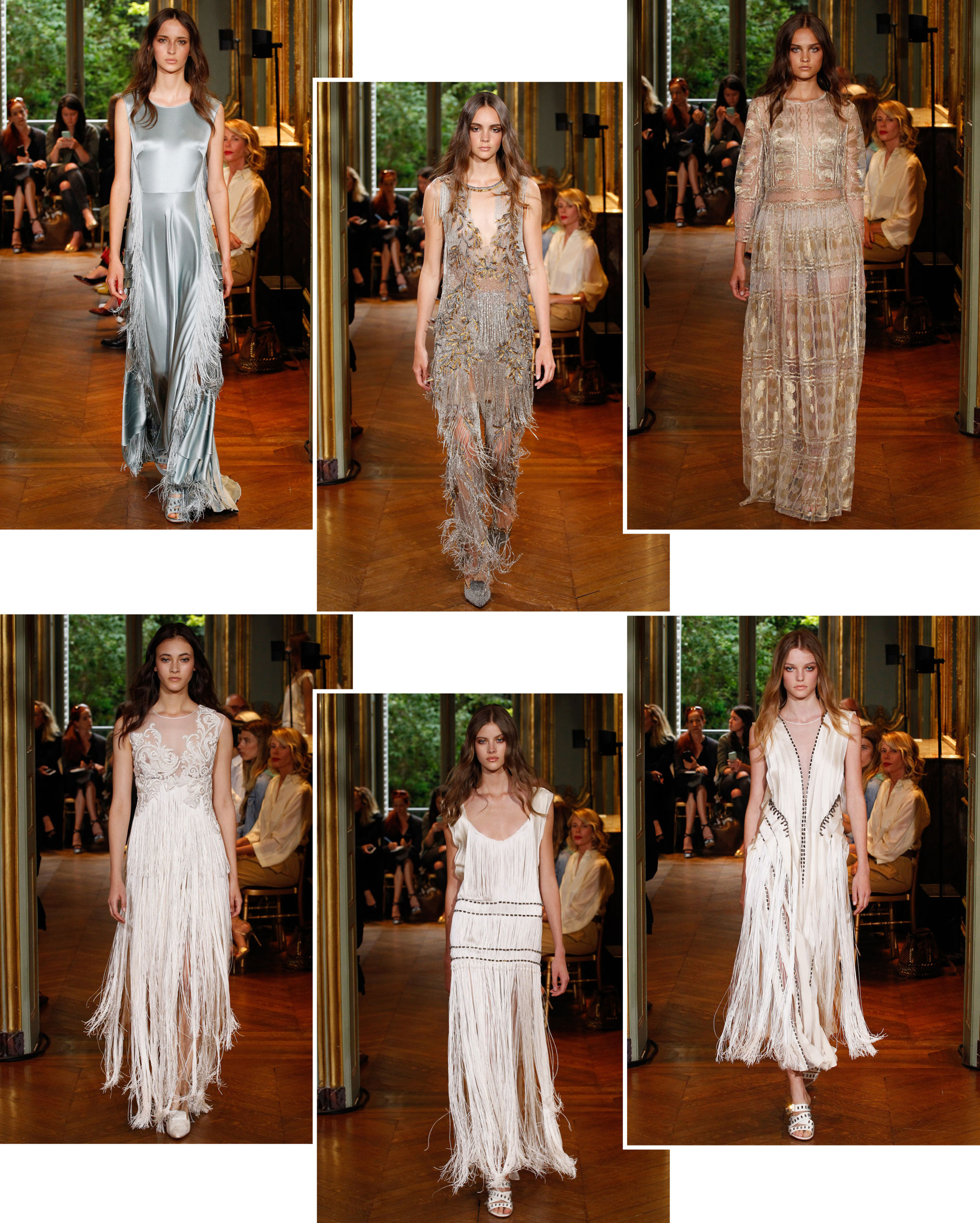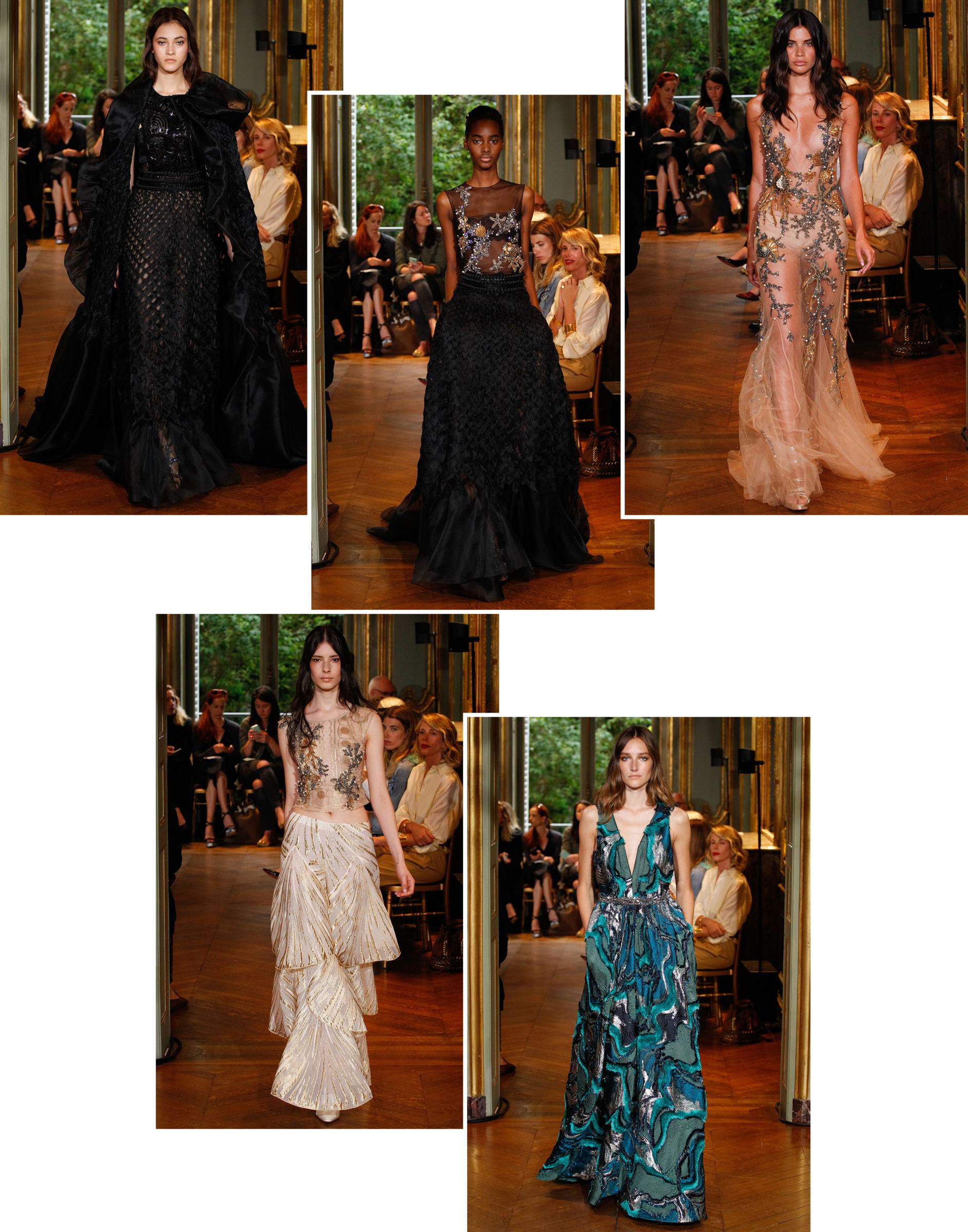 J. MENDEL
The designer Gilles Mendel explained how, in his first couture collection, wanted to mix the two cities that he loves and care about the most: Paris and New York.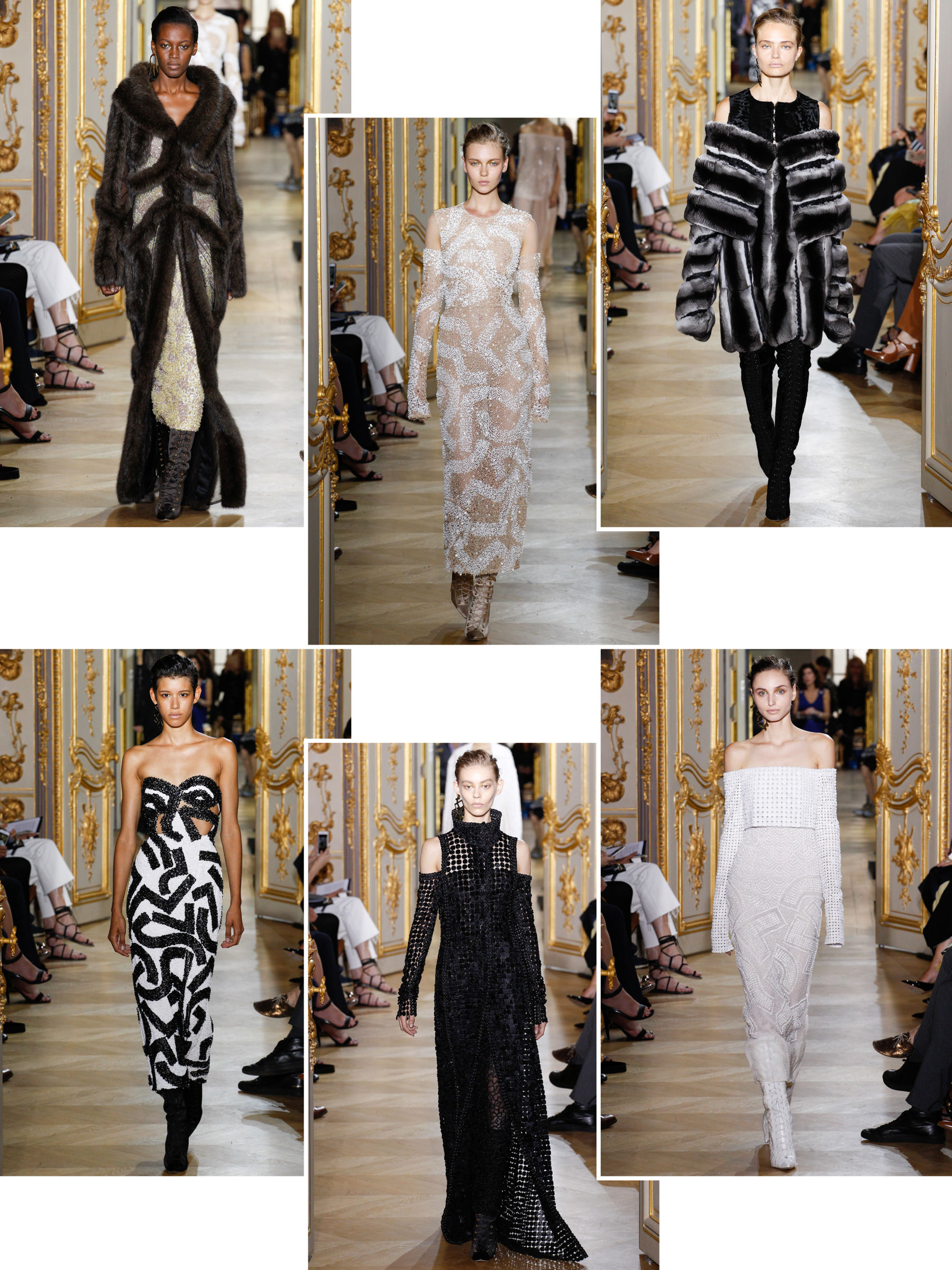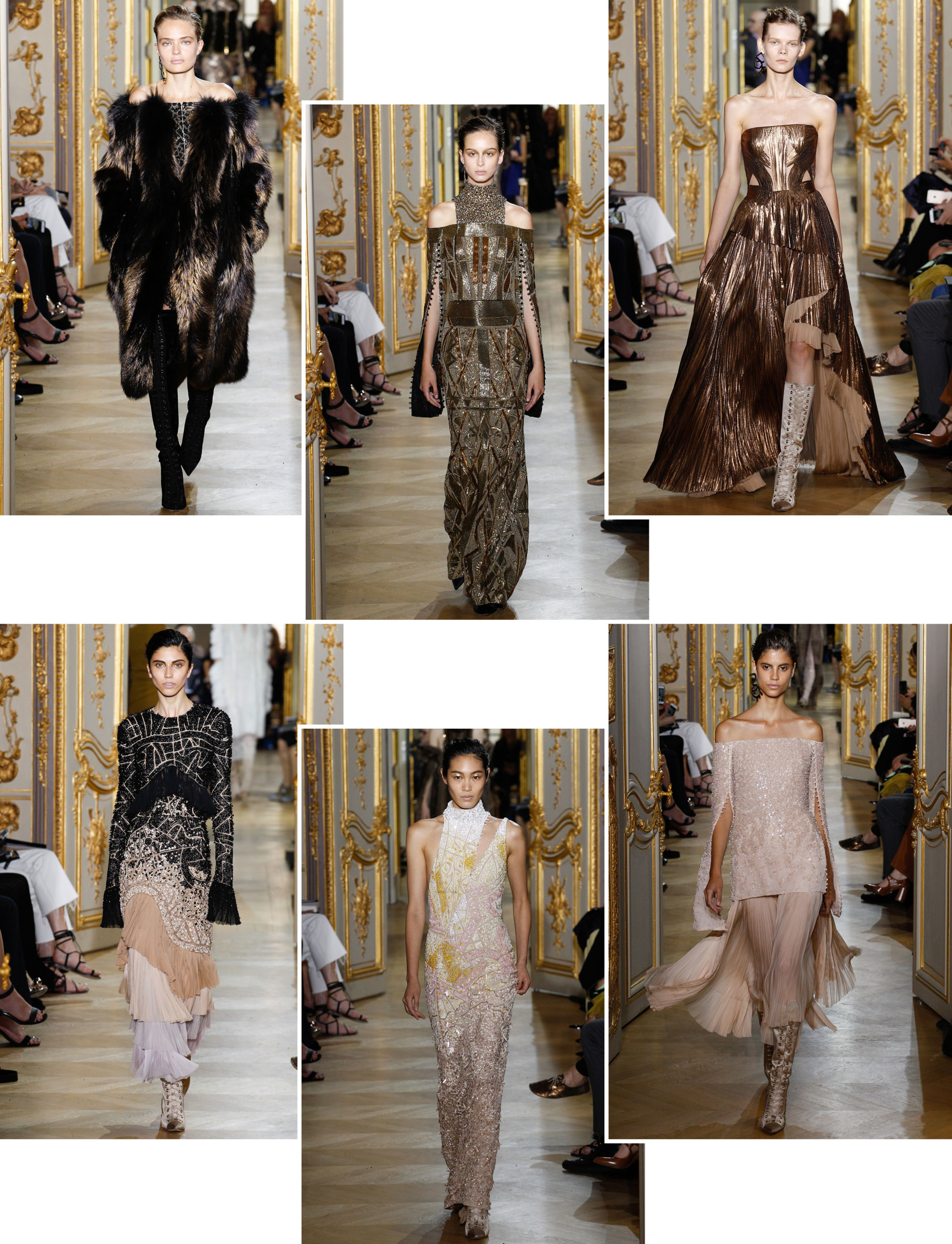 RALPH & RUSSO
The Ralph & Russo's Fall 2016 Haute Couture collection featured fuchsia and blush colored flowers against a navy blue background, silk chiffon fabric and a flora/fauna parade of formal eveningwear. Blossoms and butterflies adorned the majority of dresses.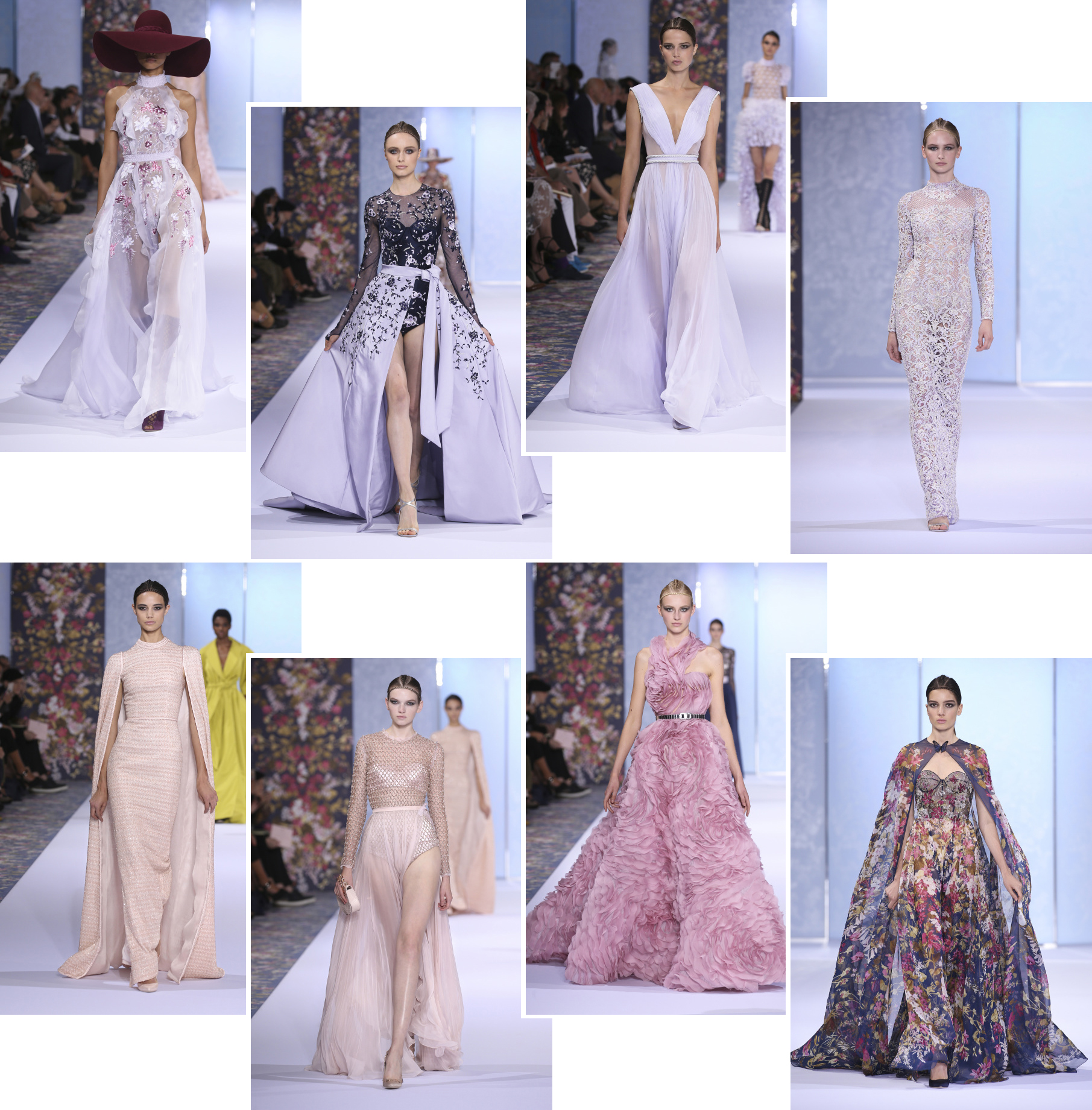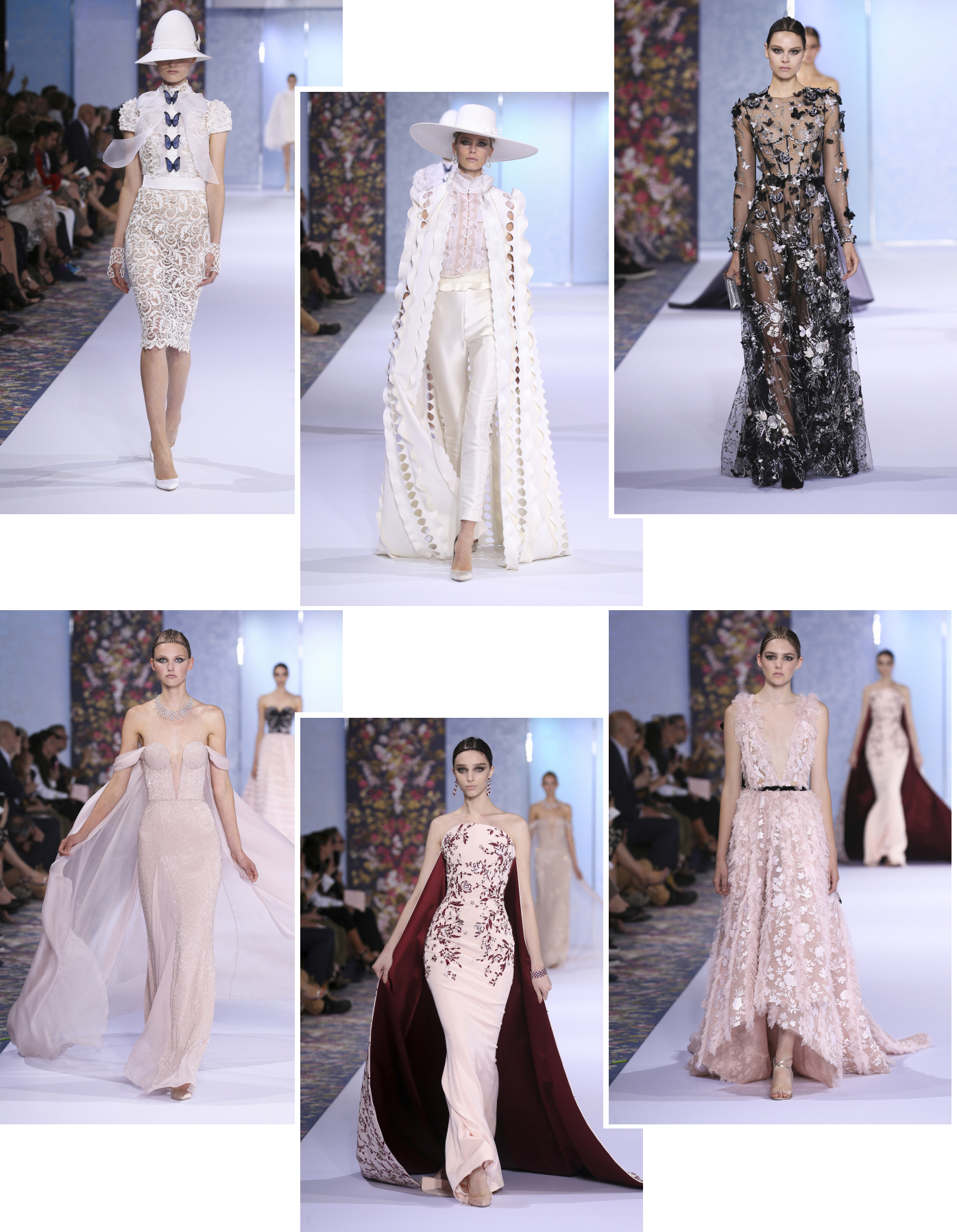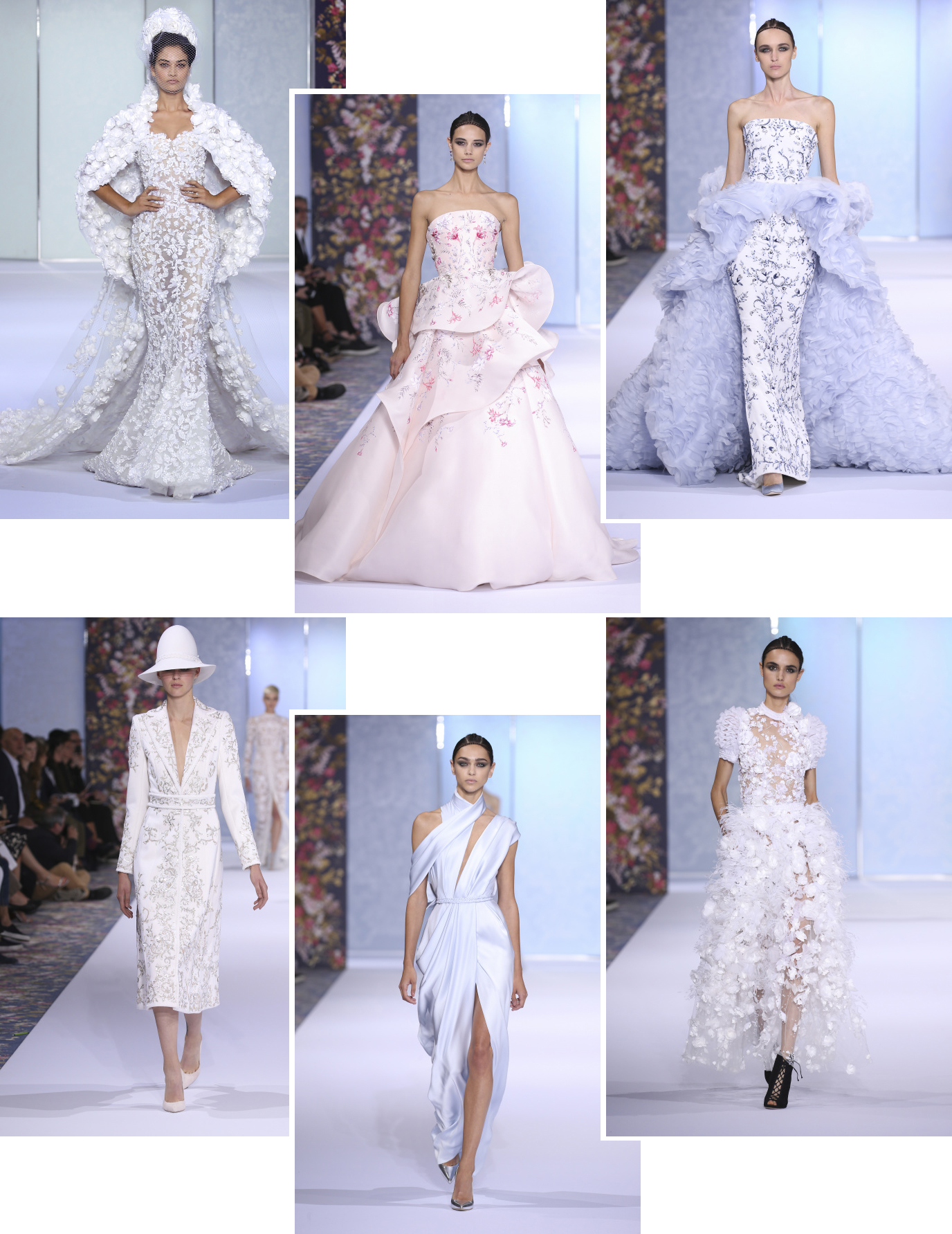 JEAN PAUL GAULTIER
The magical and fascinating world of the forest acts as a source of inspiration for the collection of Jean Paul Gaultier. Daywear reveals elegant all-over prints which reproduce the grain of the wood, and they also invade accessories with a shiny finish total look. Long chiffon dresses are transformed into canvases for bucolic landscapes in a thousand shades of green.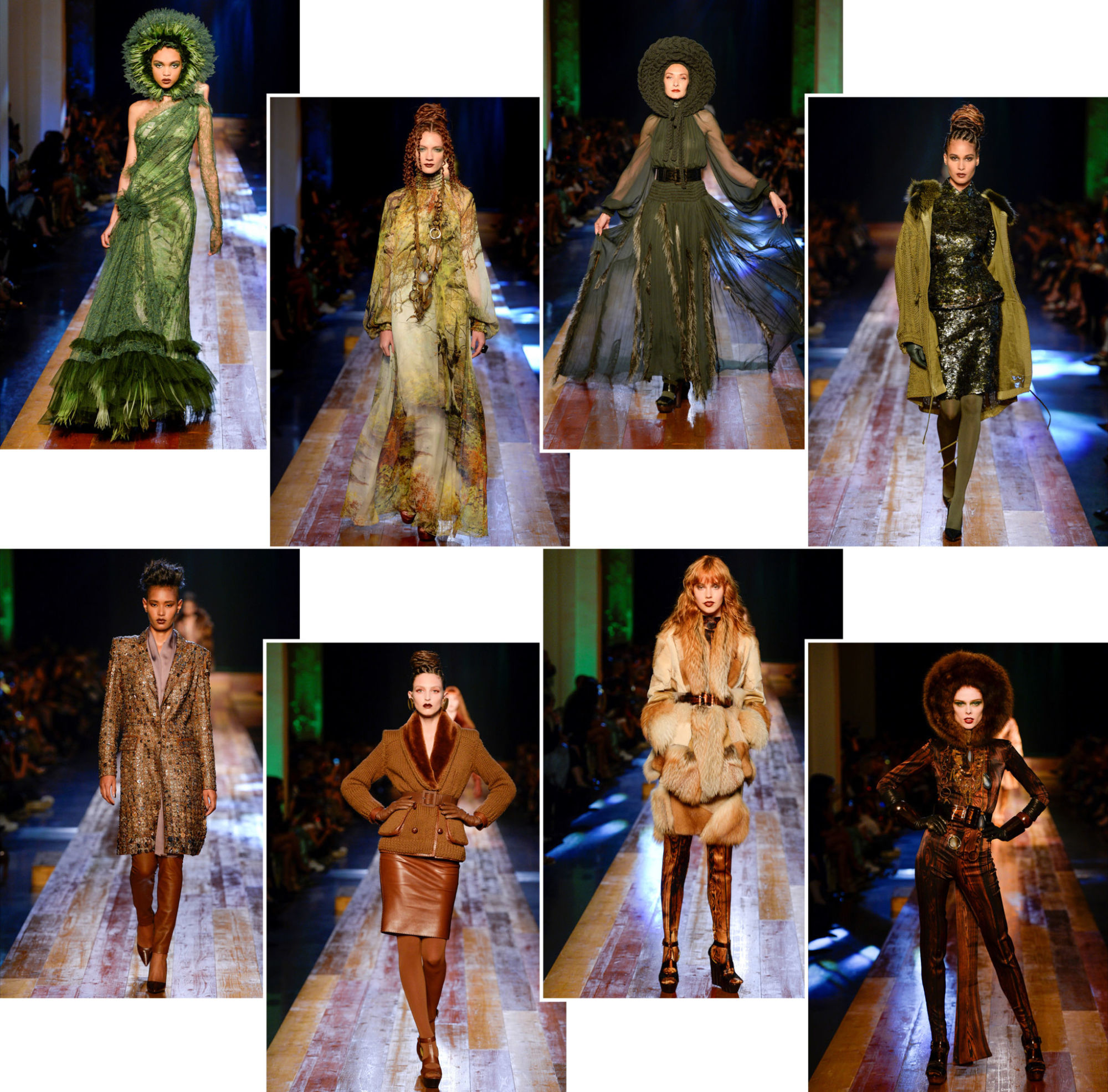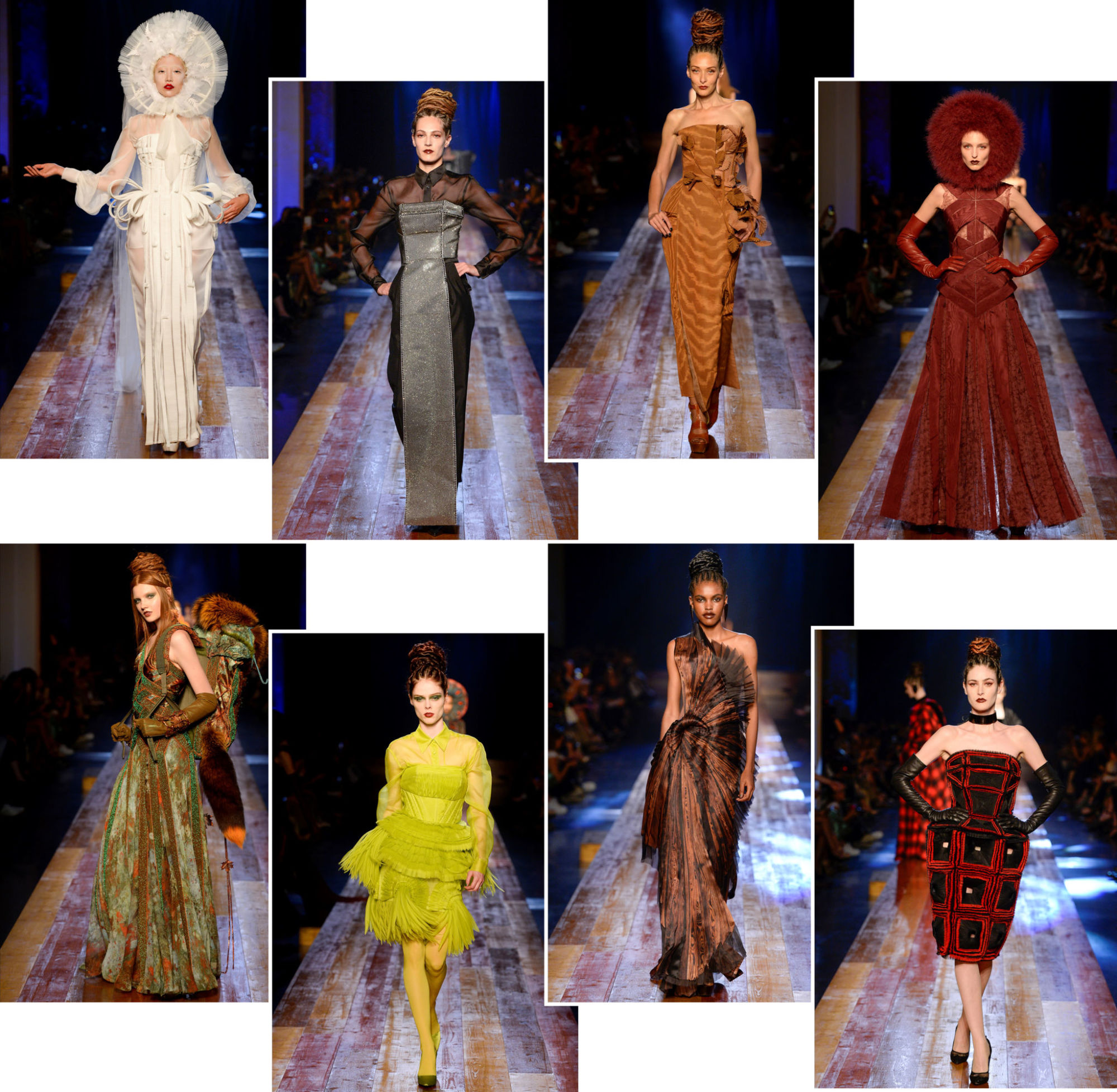 SCHIAPARELLI
Schiaparelli rocked with the astrologically chic theme with bold 80's shapes and shimmering patterns.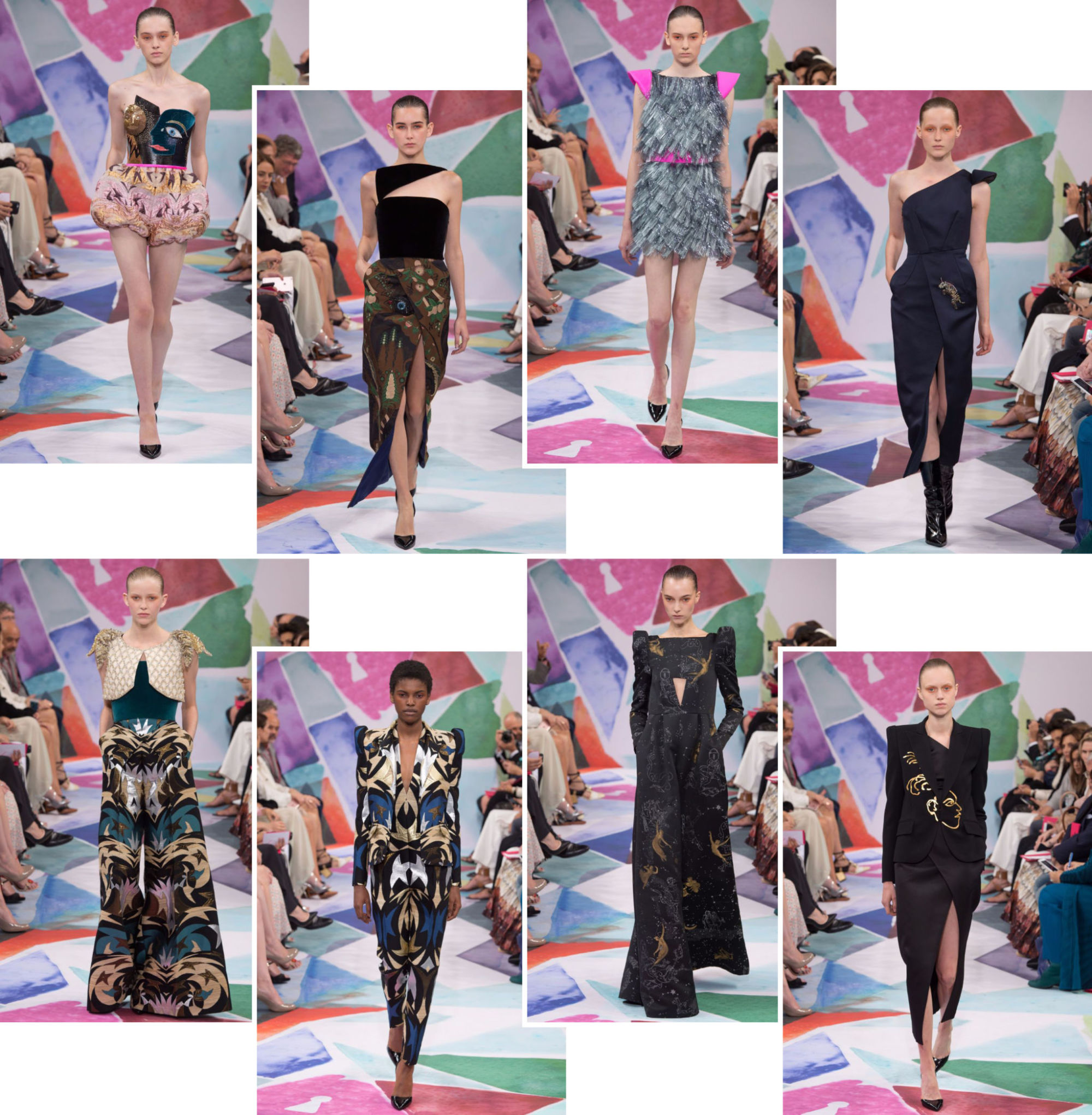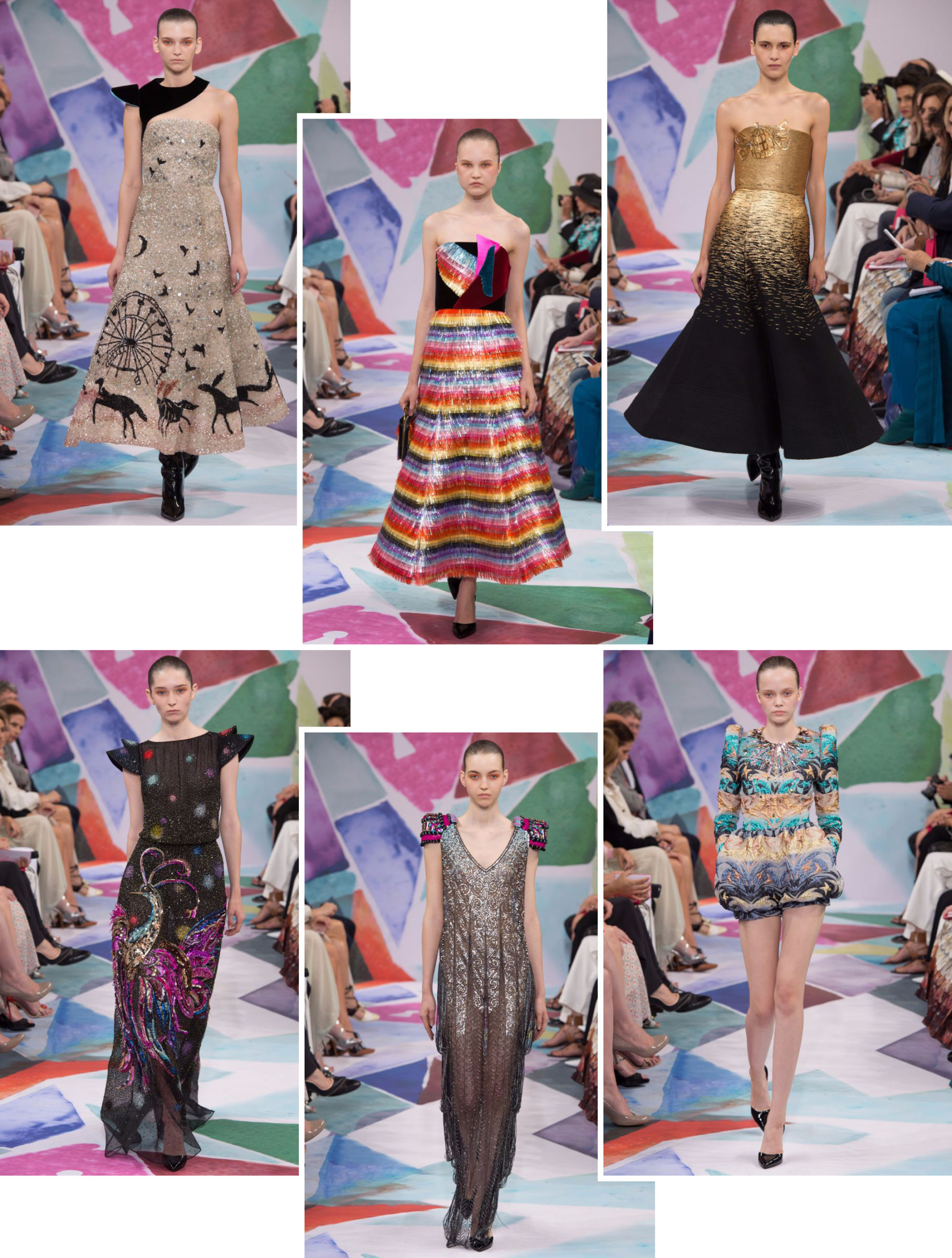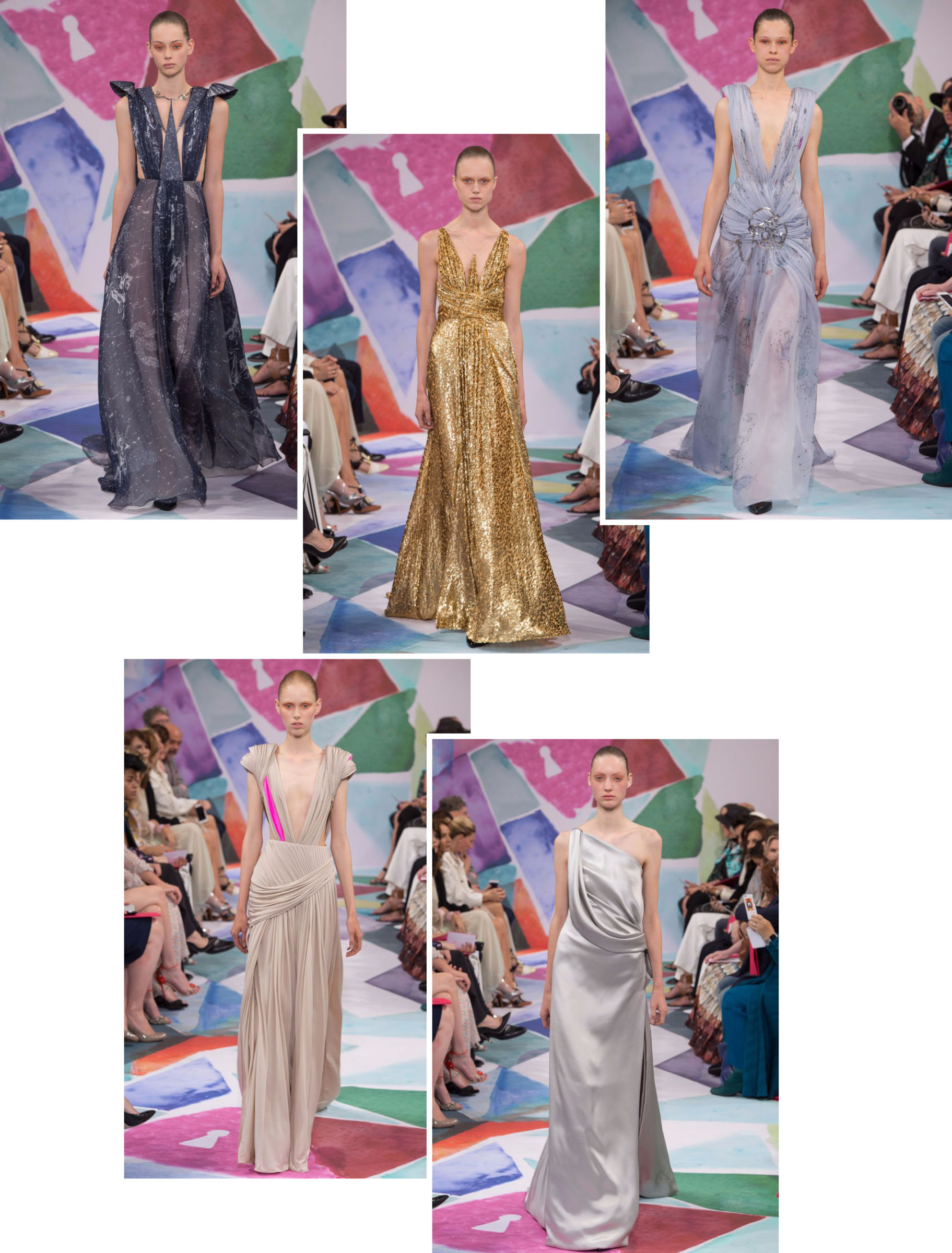 ARMANI PRIVÉ
For fall, Armani showed sophisticated chic and wearable clothes. The geometrical patterns were painted by combinations of black with the iciest shades of blue and pink.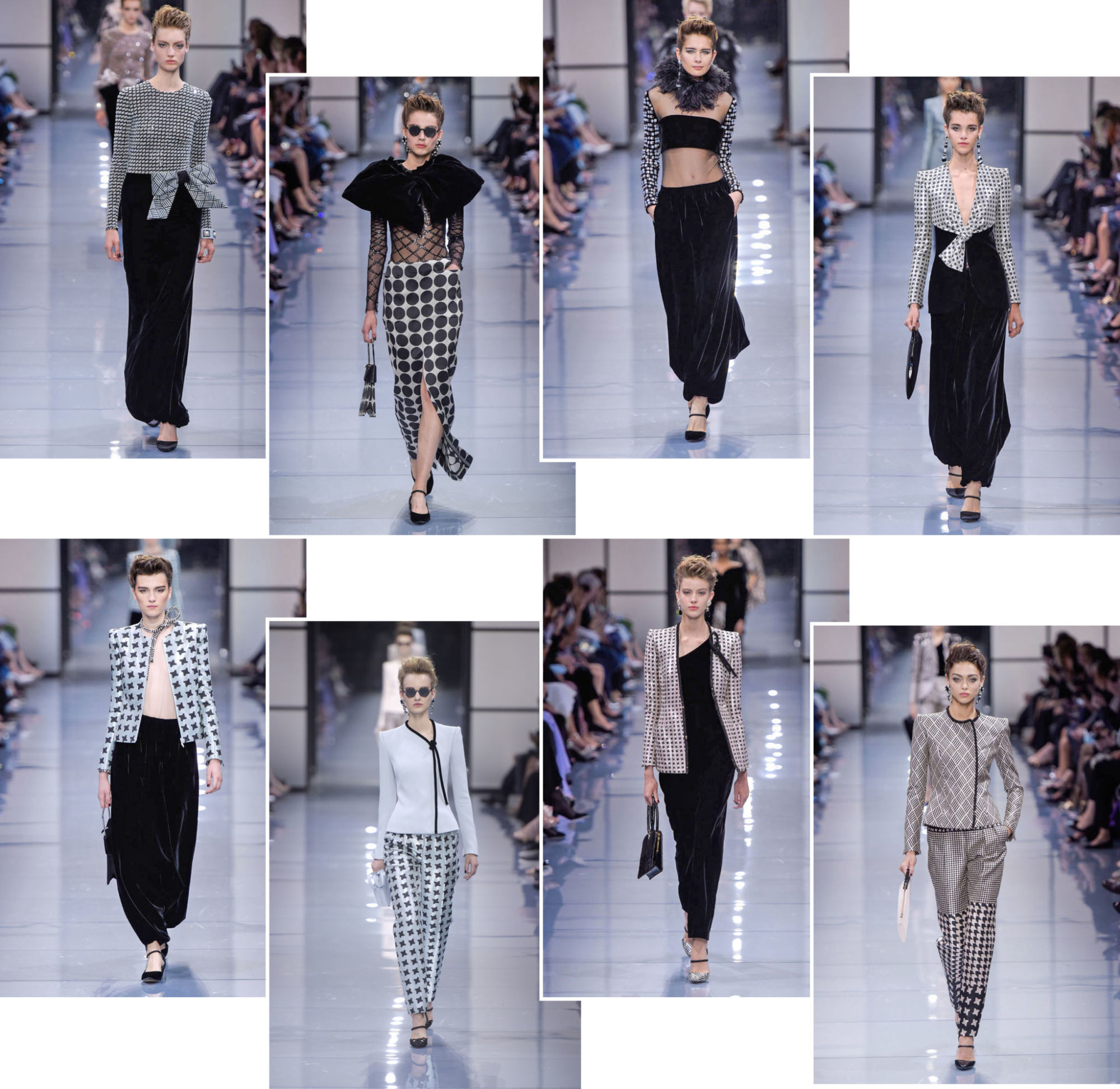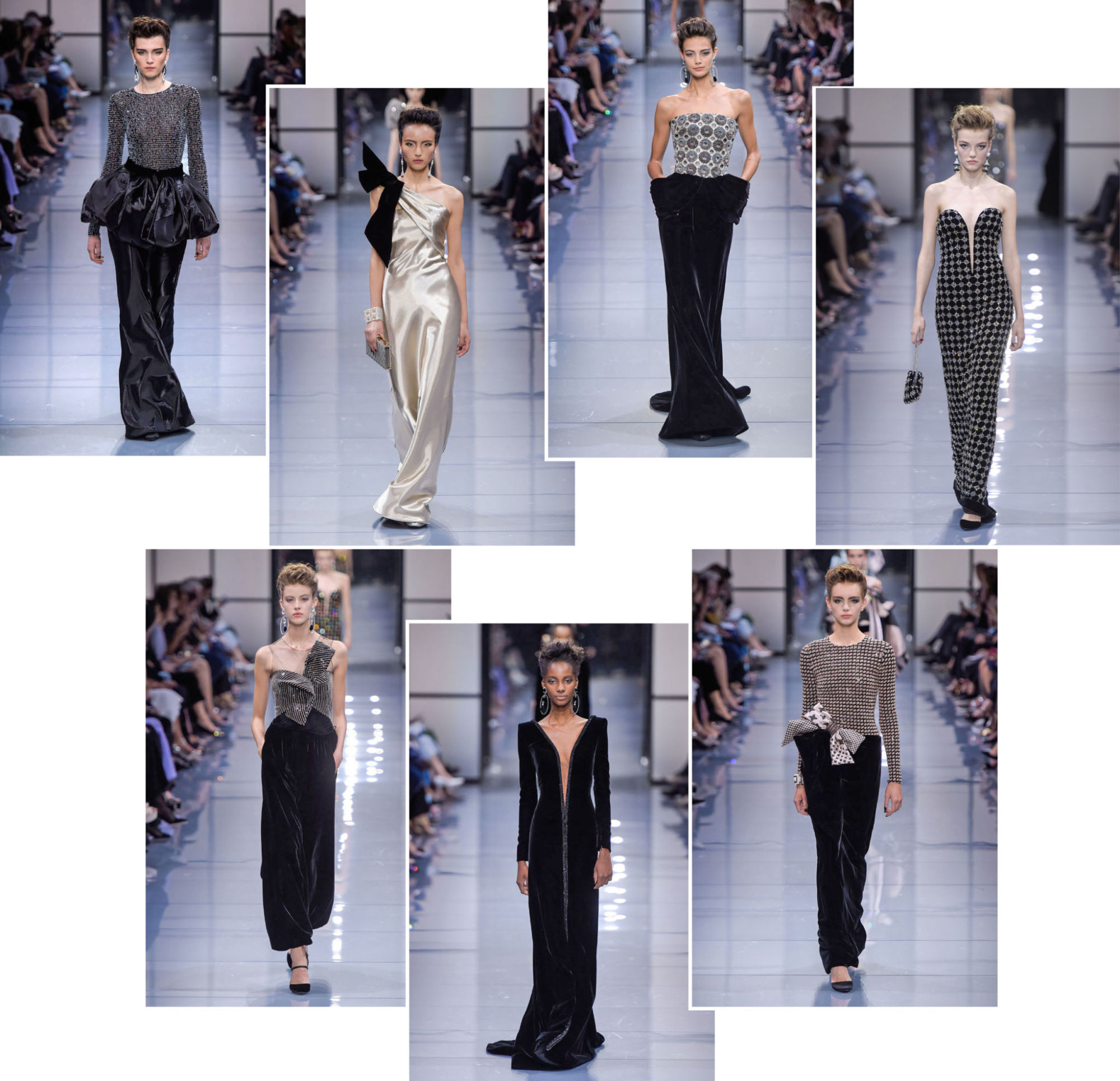 GIAMBATTISTA VALLI
Mini flowery dresses, organza, lace, huge skirts in tulle are the best elements that resume perfectly this spectacular show.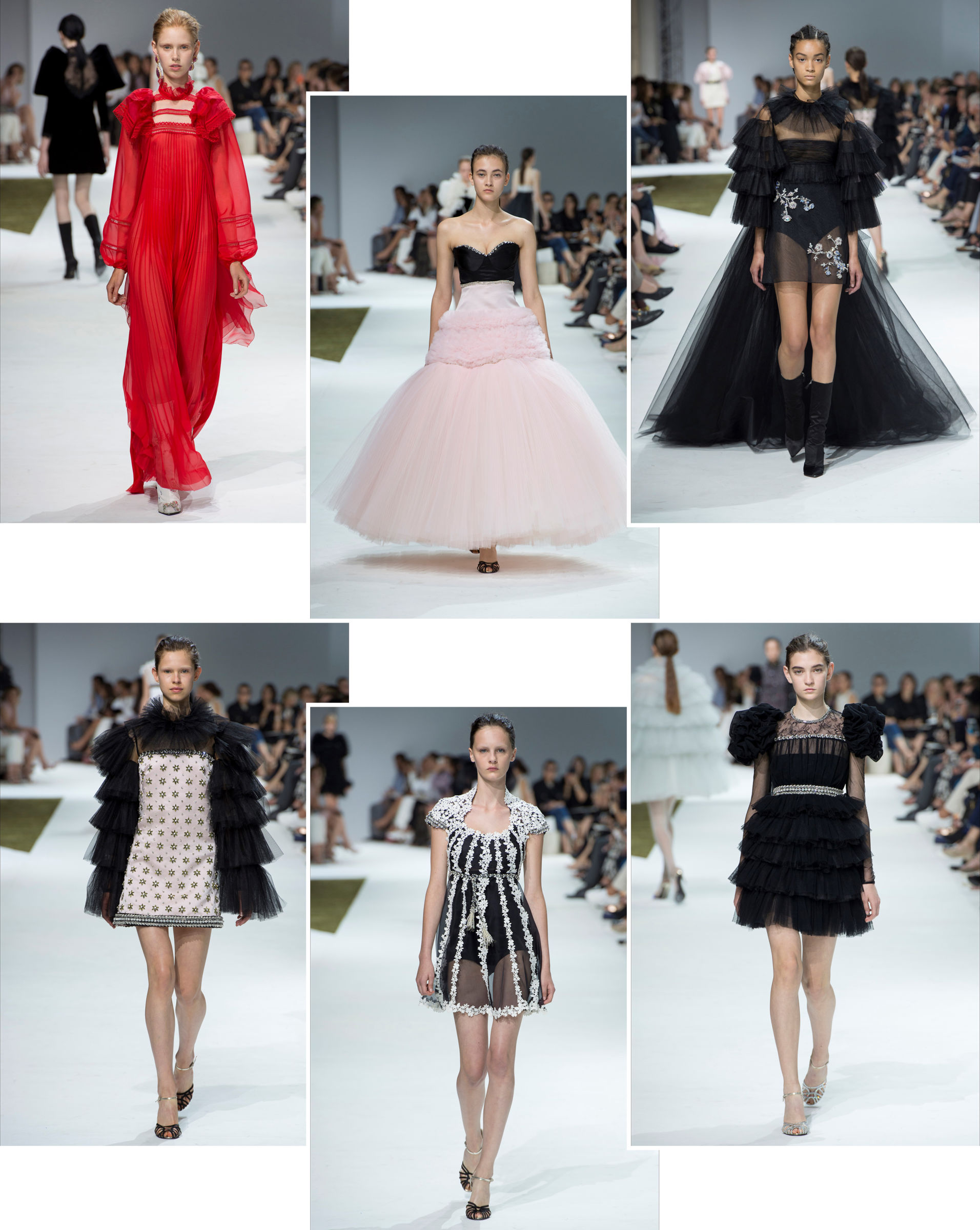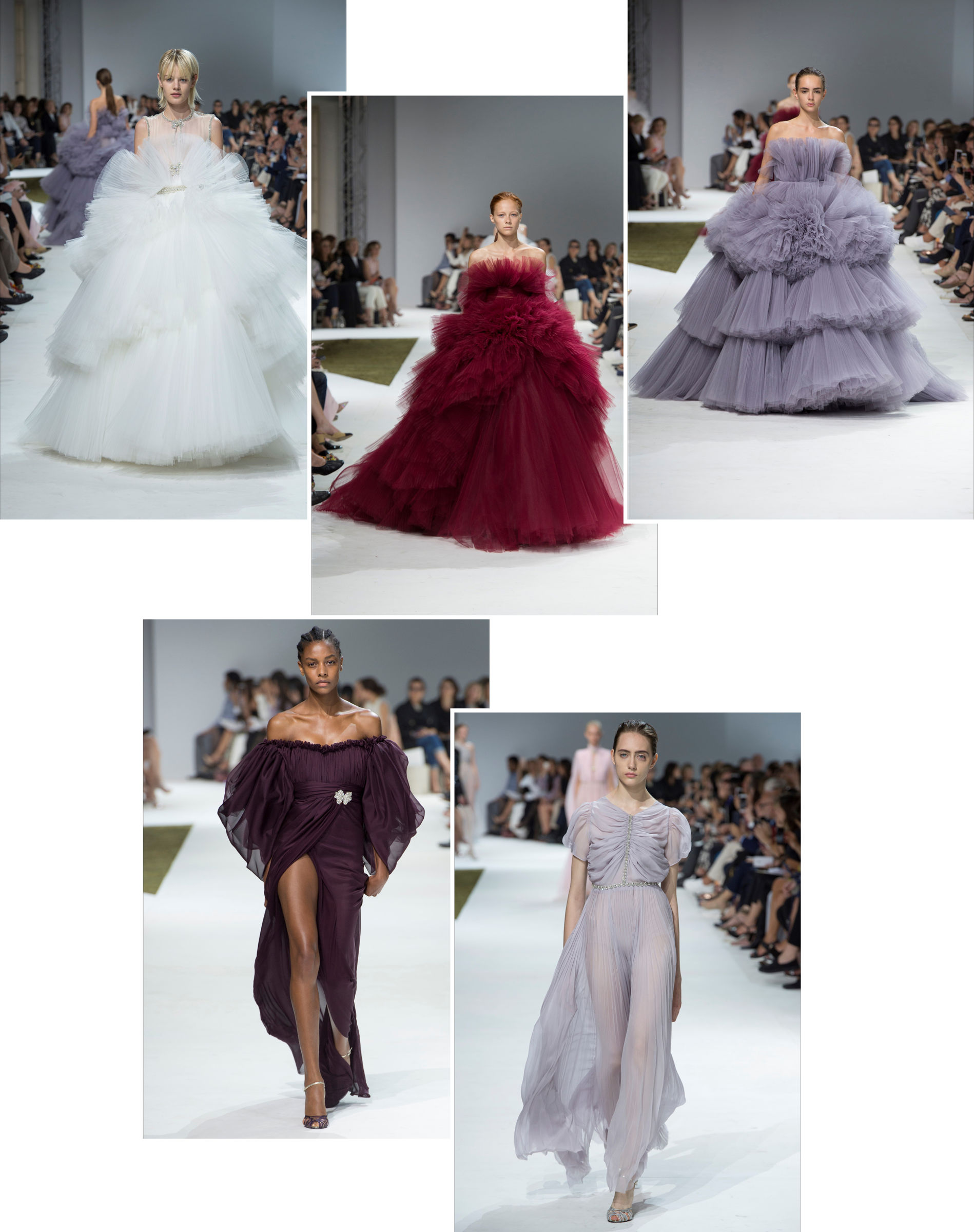 ZUHAIR MURAD
The haute couture brand brought to the catwalk his feminine elegance, highlighting the shape of the body with a profusion of embroidery and precious appliqués that contrast with sheer and stransparent fabrics.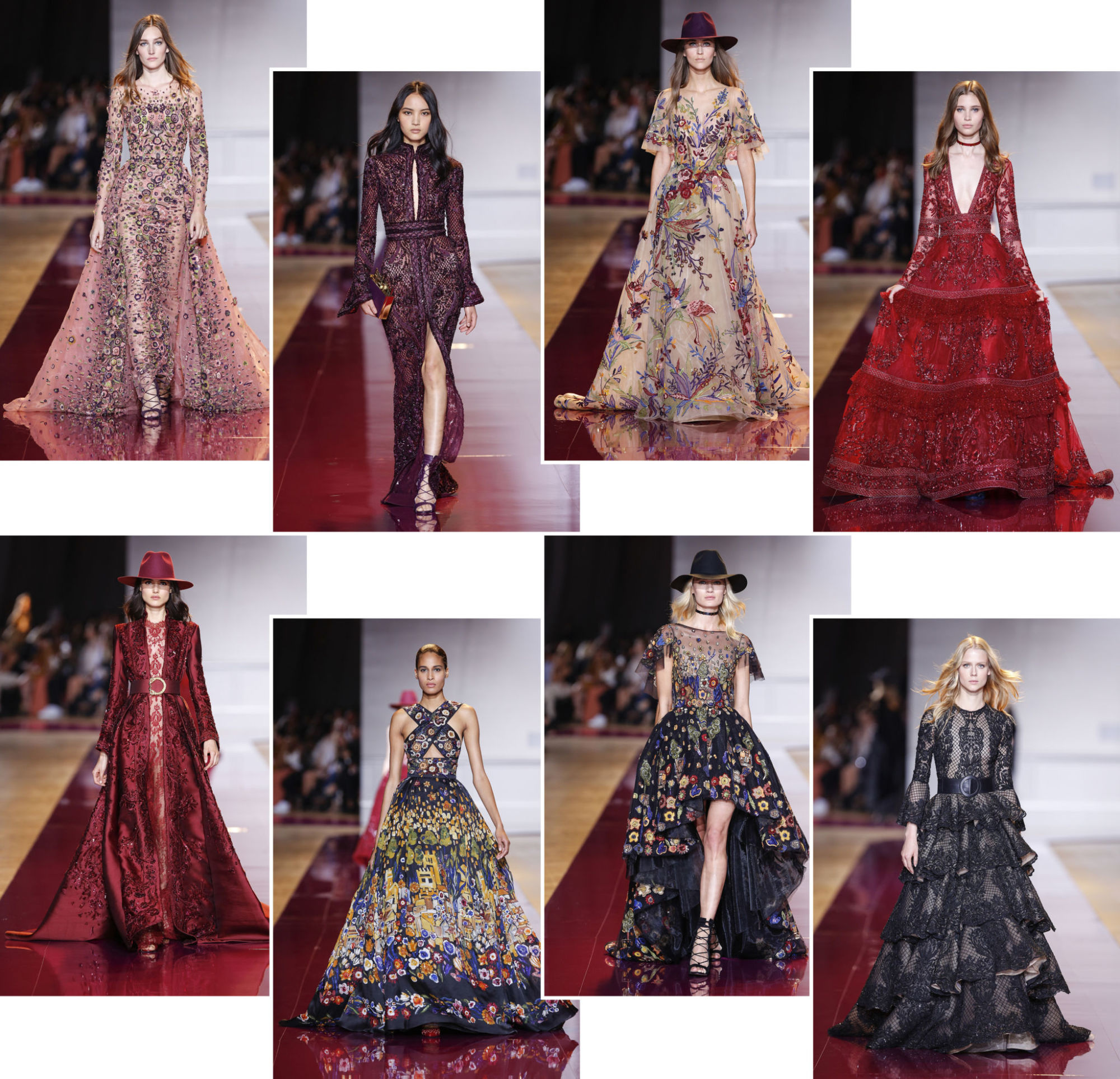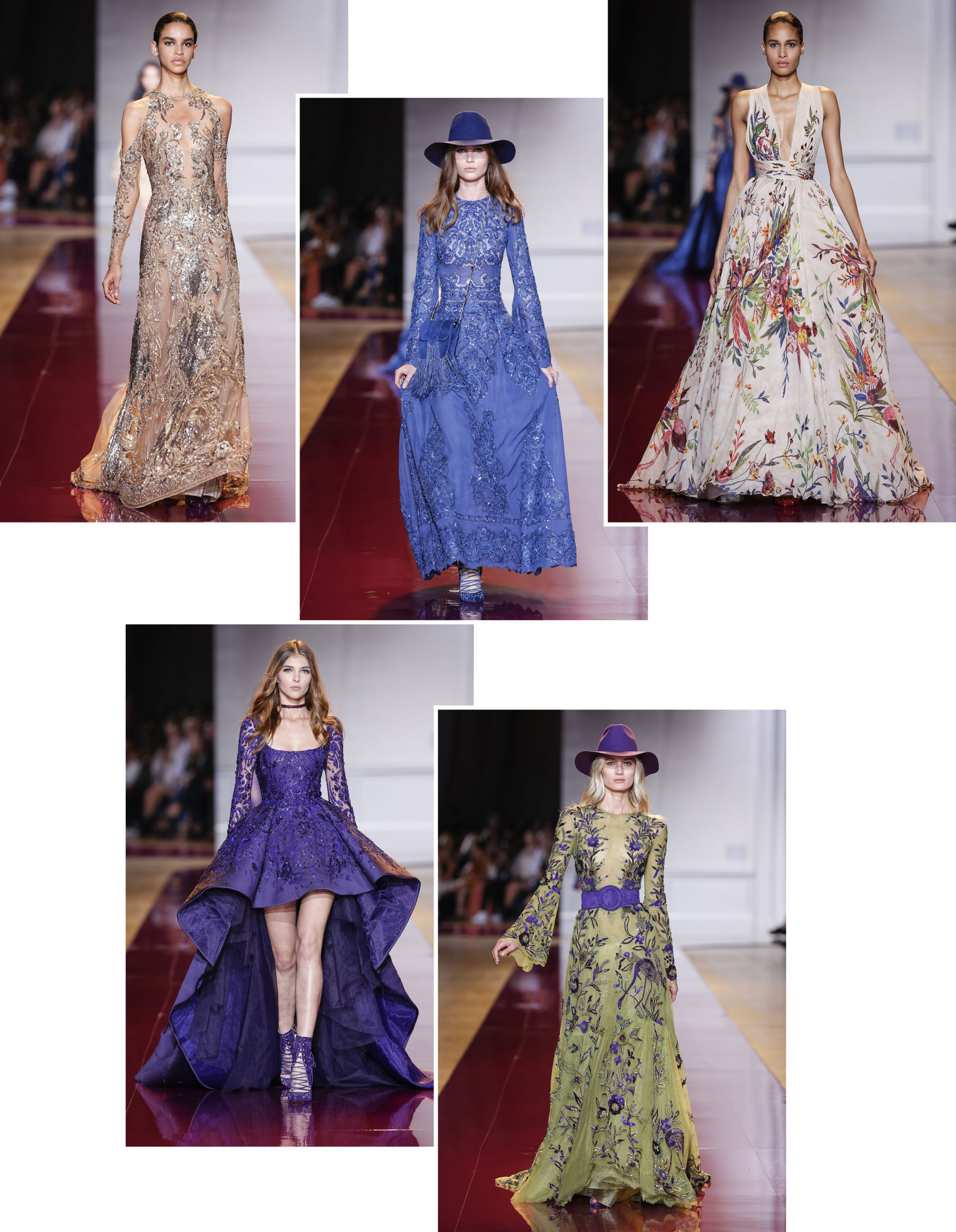 FENDI
 Fendi celebrated its 90th anniversary in Rome with a haute fourrure show called "Legends and Fairy Tales". Fendi shuttled guests from Paris to Rome for THE show. They secured the Trevi Fountain of La Dolce Vita for the event. The models started their march over a see-through runway built on top of its pools. That was pure magic.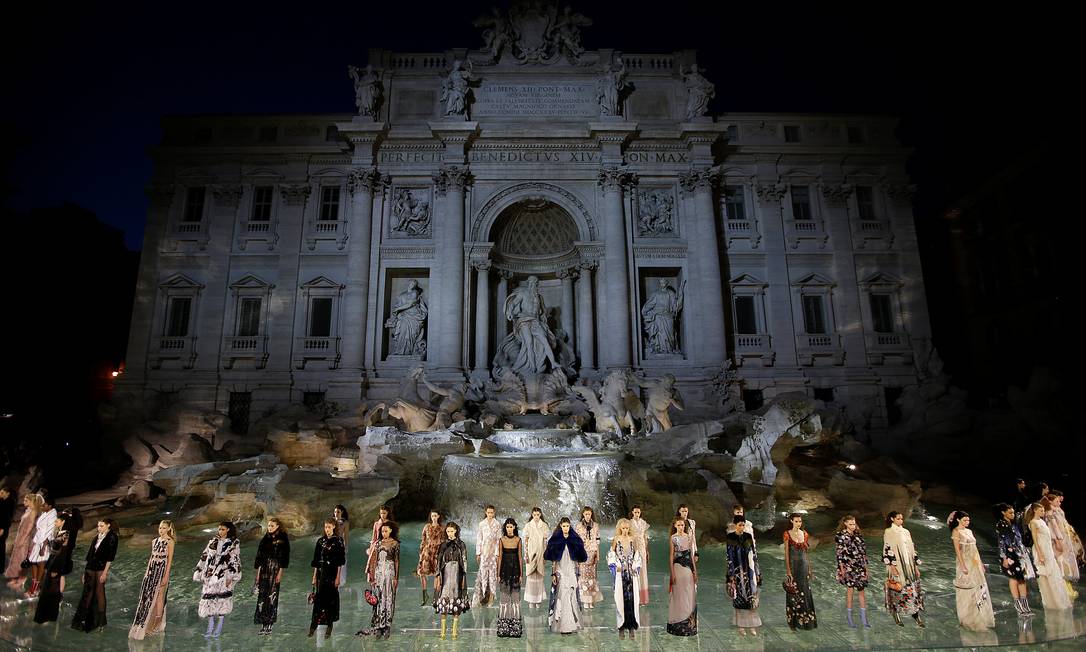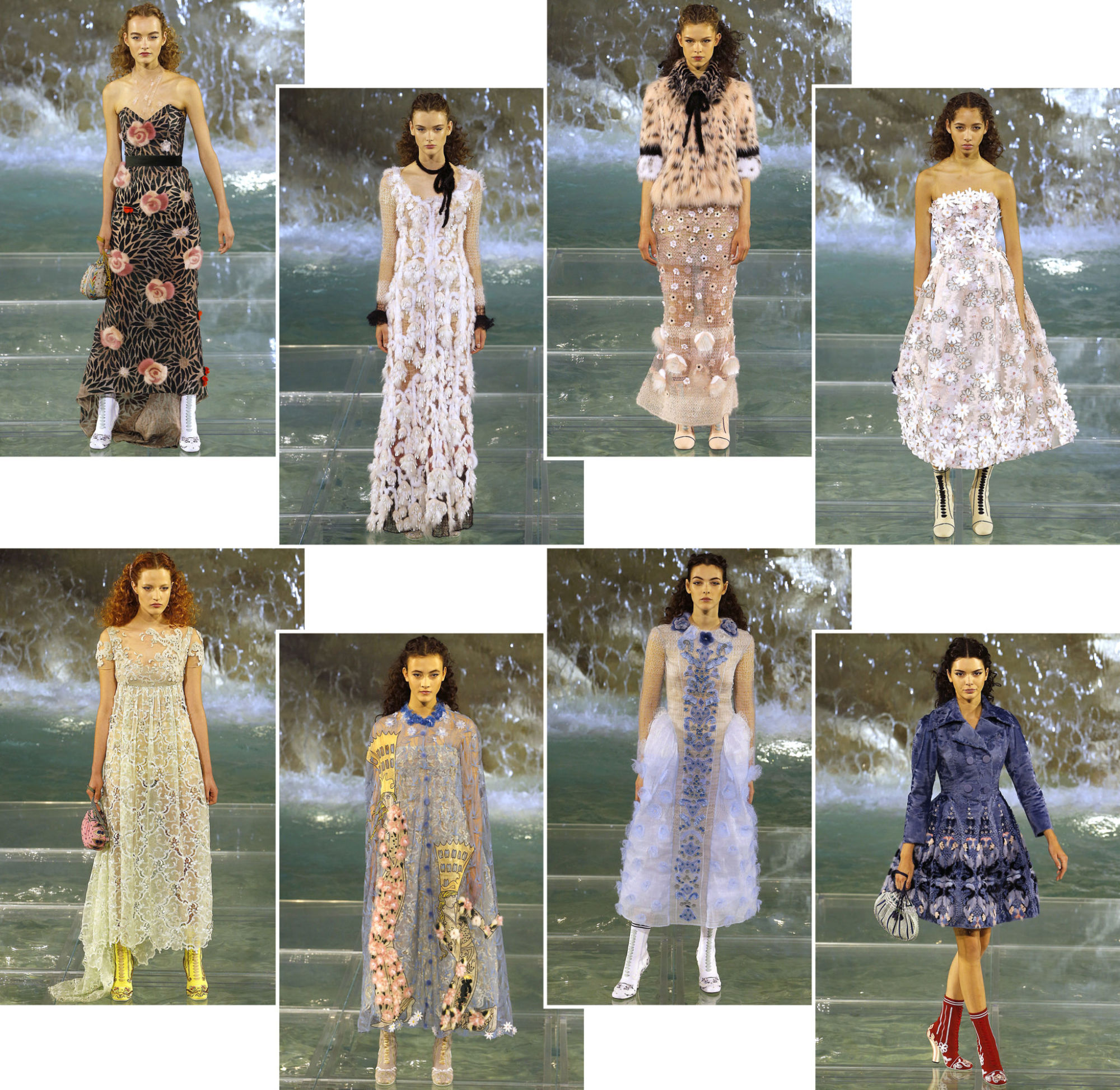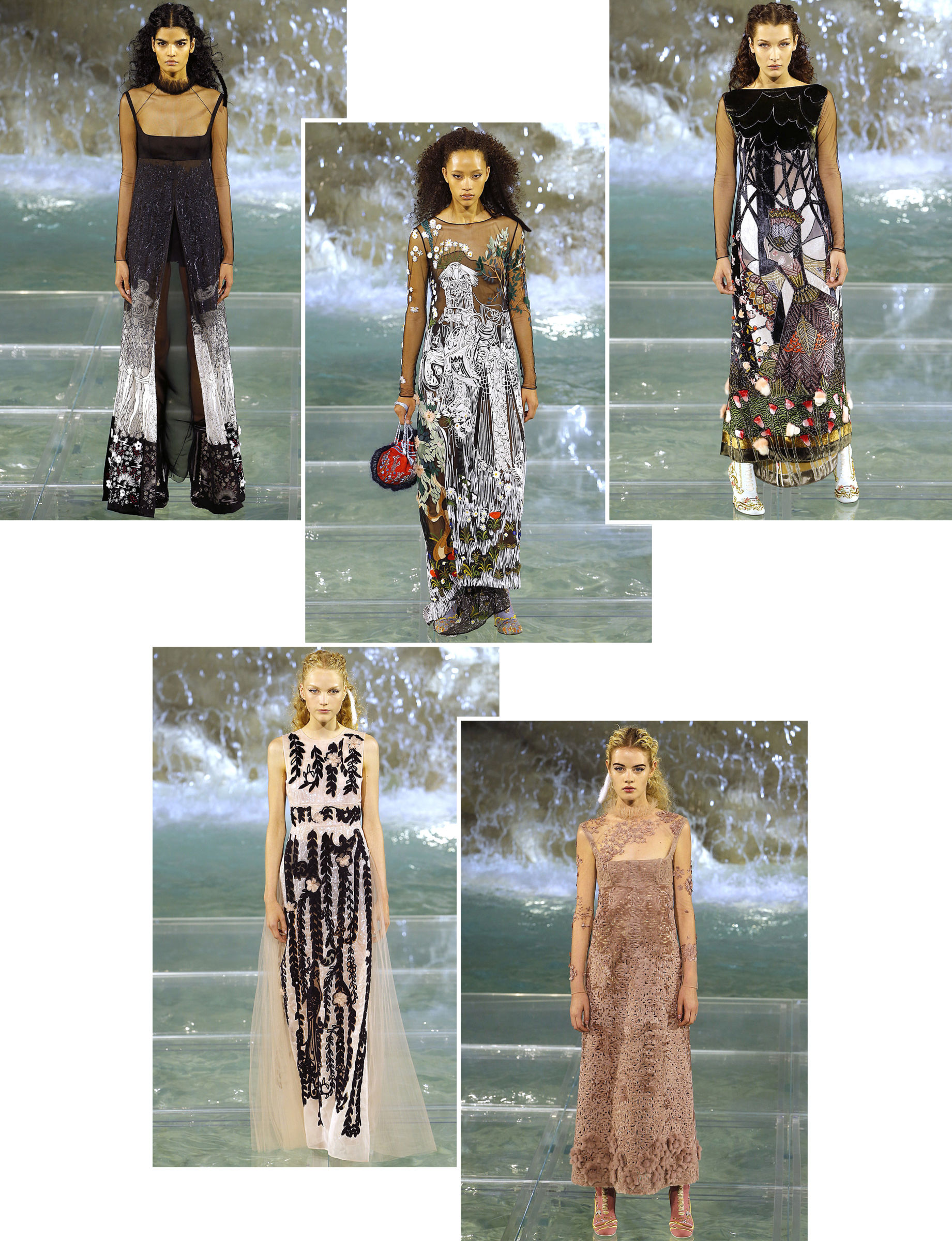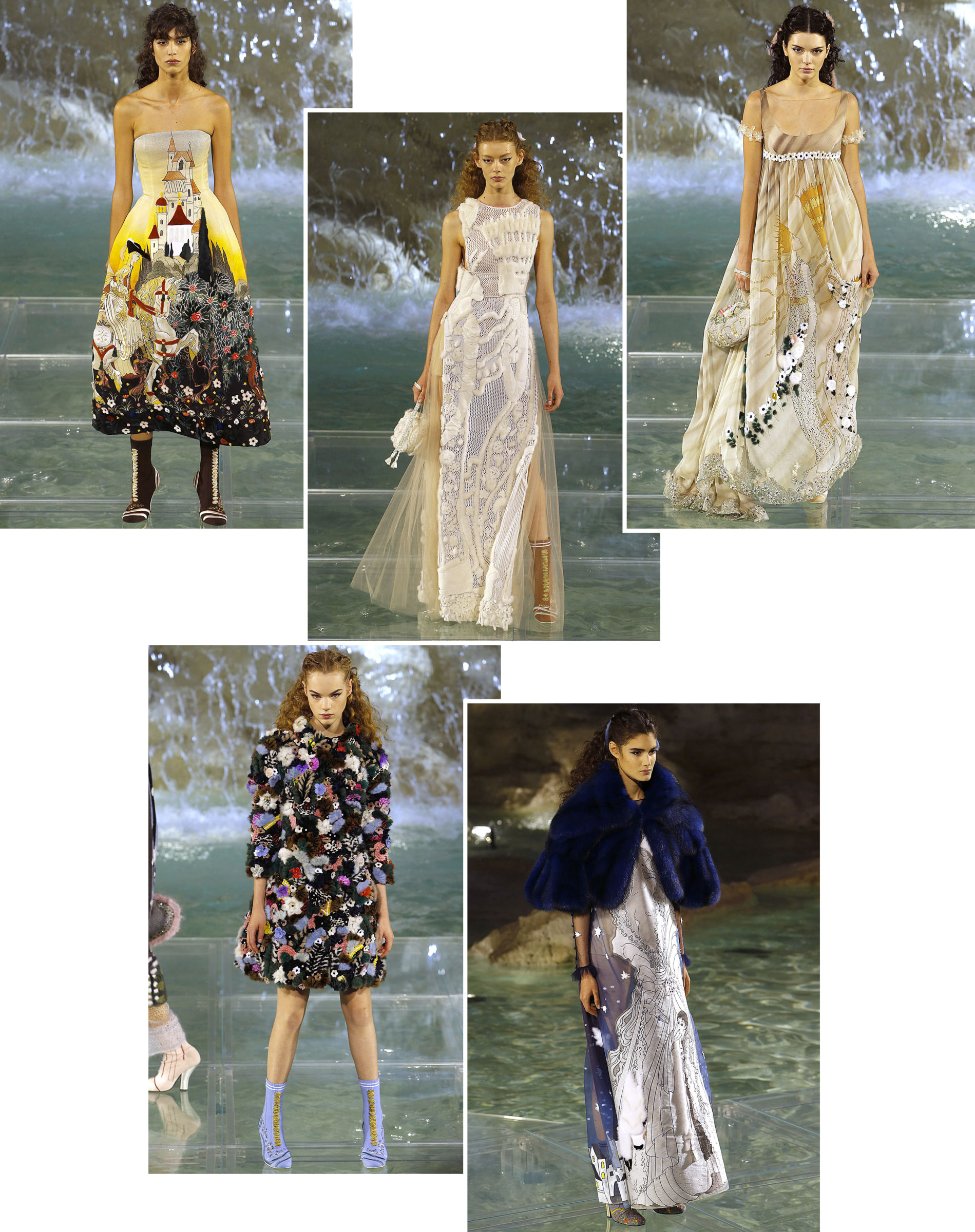 Credits Images: Chanel, Vogue.