1. BELIEVE IN YOUR STAR
One could say that the French Maison Dior was born thanks to a lucky star.
One day, while Christian Dior was walking through the streets of Paris, uncertain of his fate, he tripped on an object that, according to his tales, whispered him his fate: the object was a little star. At that moment it seemed like a sign: he was going to write his name in the firmament of haute couture.
And so, he founded Maison Dior.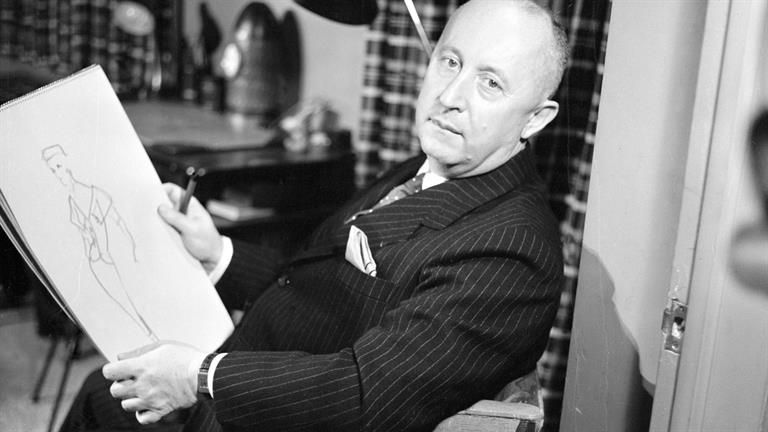 2. FEBRUARY 12th, 1947, 10:30 AM
This date marks the beginning of a new era in the history of fashion: the first Dior fashion show with the collection "Corolle".
He revolutionized the style of women, creating the "New look" with his famous Tailleur Bar.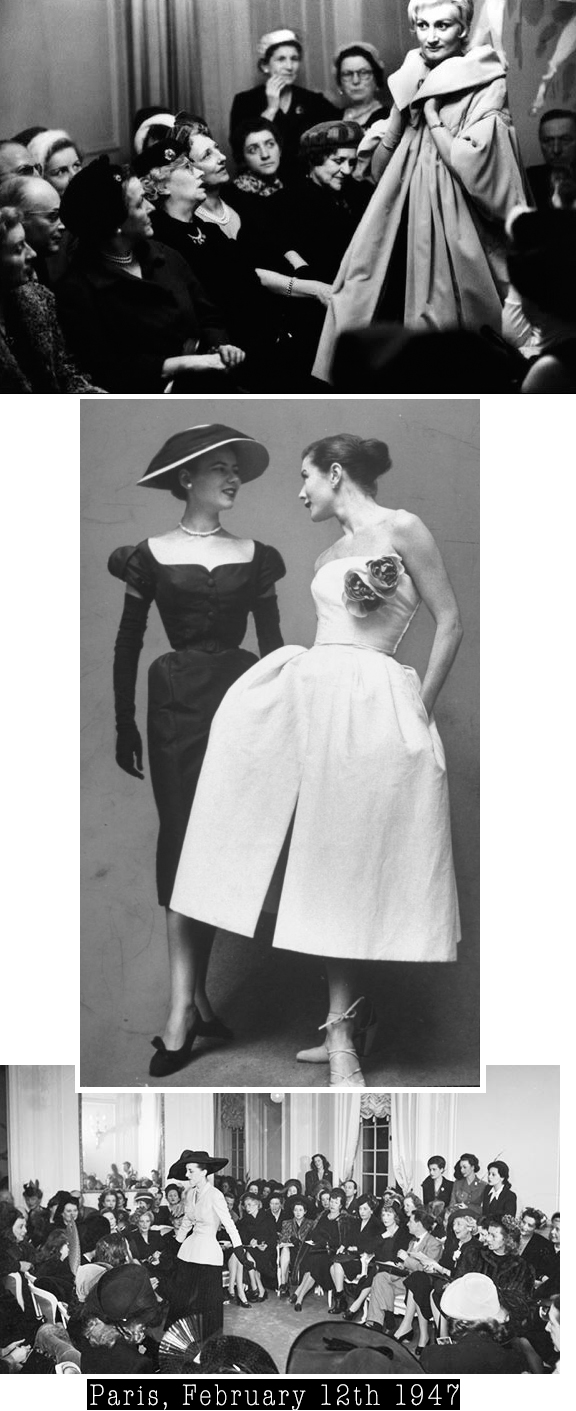 3. THE LUCKY NUMBER
Mr. Dior was a very superstitious man, and the eight was his favourite number: Maison Dior was on Avenue Montaigne in the 8th arrondissement, at the time he owned a total of 8 studios, and the "New look" represented the female body with an eight: a thin silhouette, pronounced breasts, a narrow waist and round hips.
4.FLOWERS, FLOWERS AND….EVEN MORE FLOWERS!
We haven't told you that Christian Dior loved flowers, have we? Oh well, he did love them, very much indeed. His love for them flourished during his childhood when he spent his summers in the beautiful 19th century Anglo-Roman villa, "Les Rhumbs", now a Dior Museum. There he was surrounded by beautiful flowers and a large variety of plants that he studied with passion.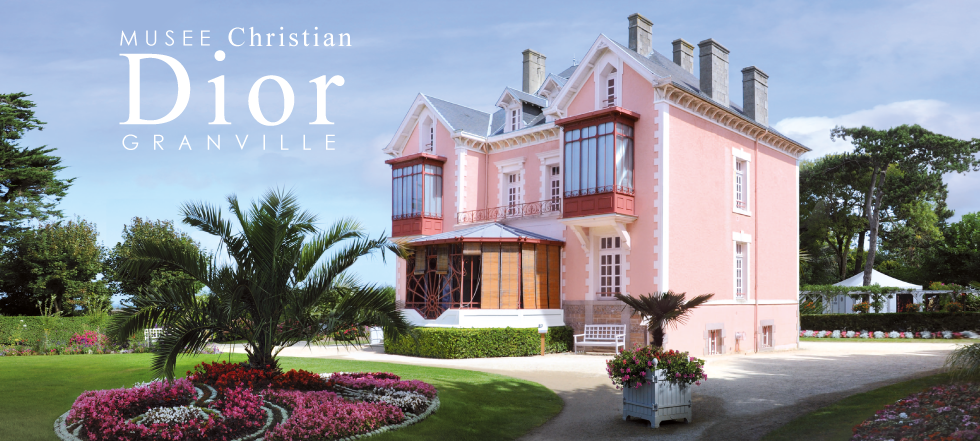 During an interview he compared women's body to flowers.
On the occasion of his first fashion show, he inserted under the rim of each outfit a little Lily of the Valley, his favourite flower and lucky charm.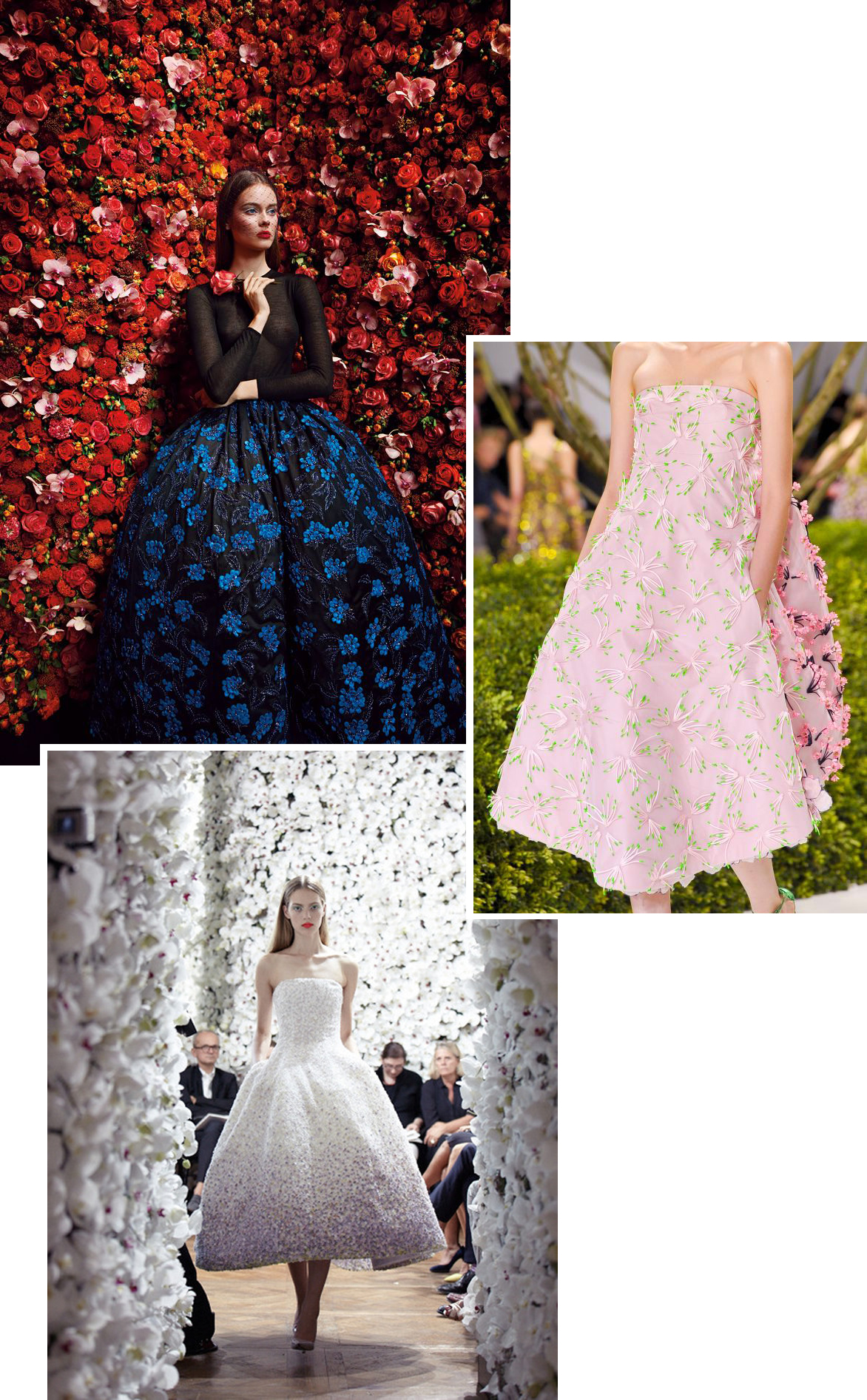 5.DIOR AND HIS MUSES
Many fashion magazines were fascinated by him and wrote about the great and visionary Christian Dior who, with his new vision, was redesigning the woman's body into something more modern but of innate elegance.
The news reached prominent and charming personalities around the world such as: Marlene Dietrich, Elizabeth Taylor, Grace Kelly, Ingrid Bergman, Brigitte Bardot, Marilyn Monroe. The admiration and esteem were mutual, since they became his inspiration.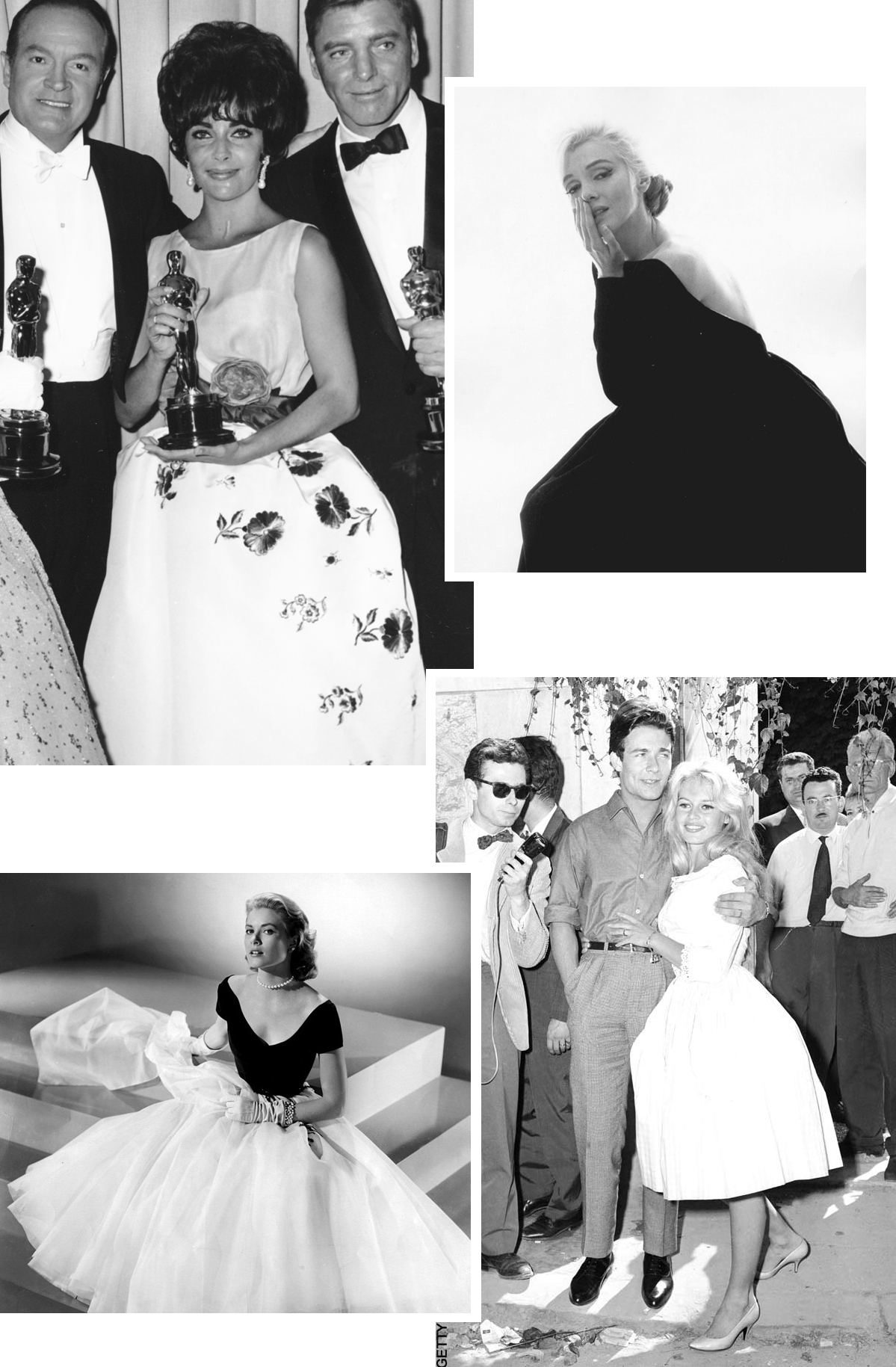 Shall we jump back to the present? The "today's muses", in line with who came before them, stand out for their never predictable beauty, and for the elegance of their features. Let's have a look at winning Oscar actresses Natalie Portman, Marion Cotillard and Jennifer Lawrence.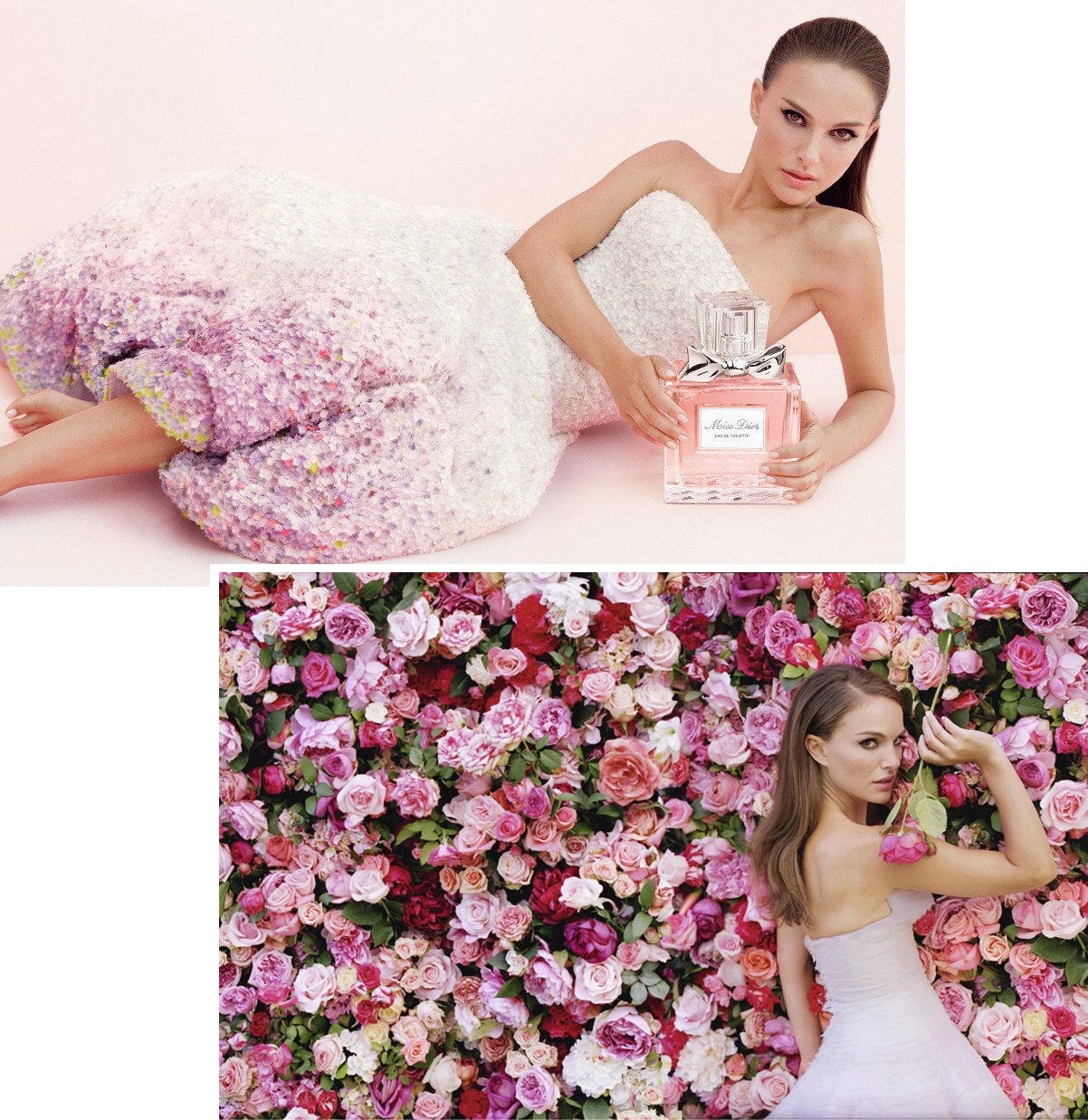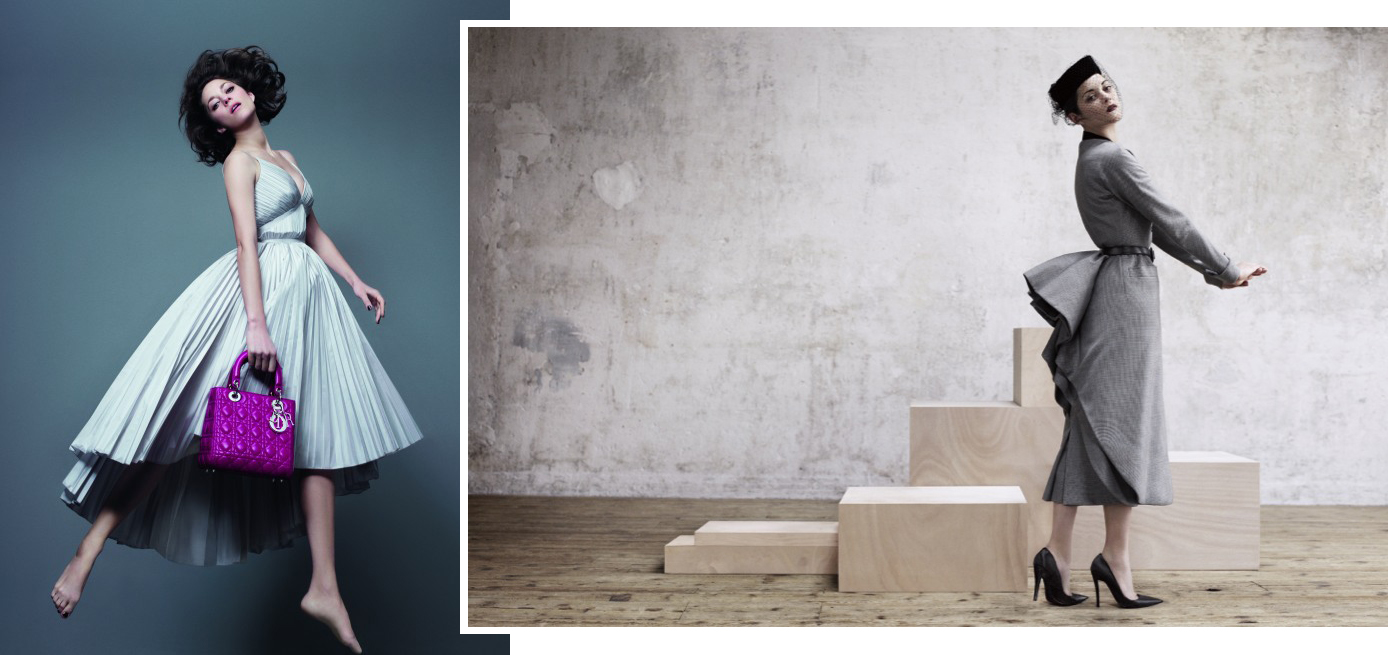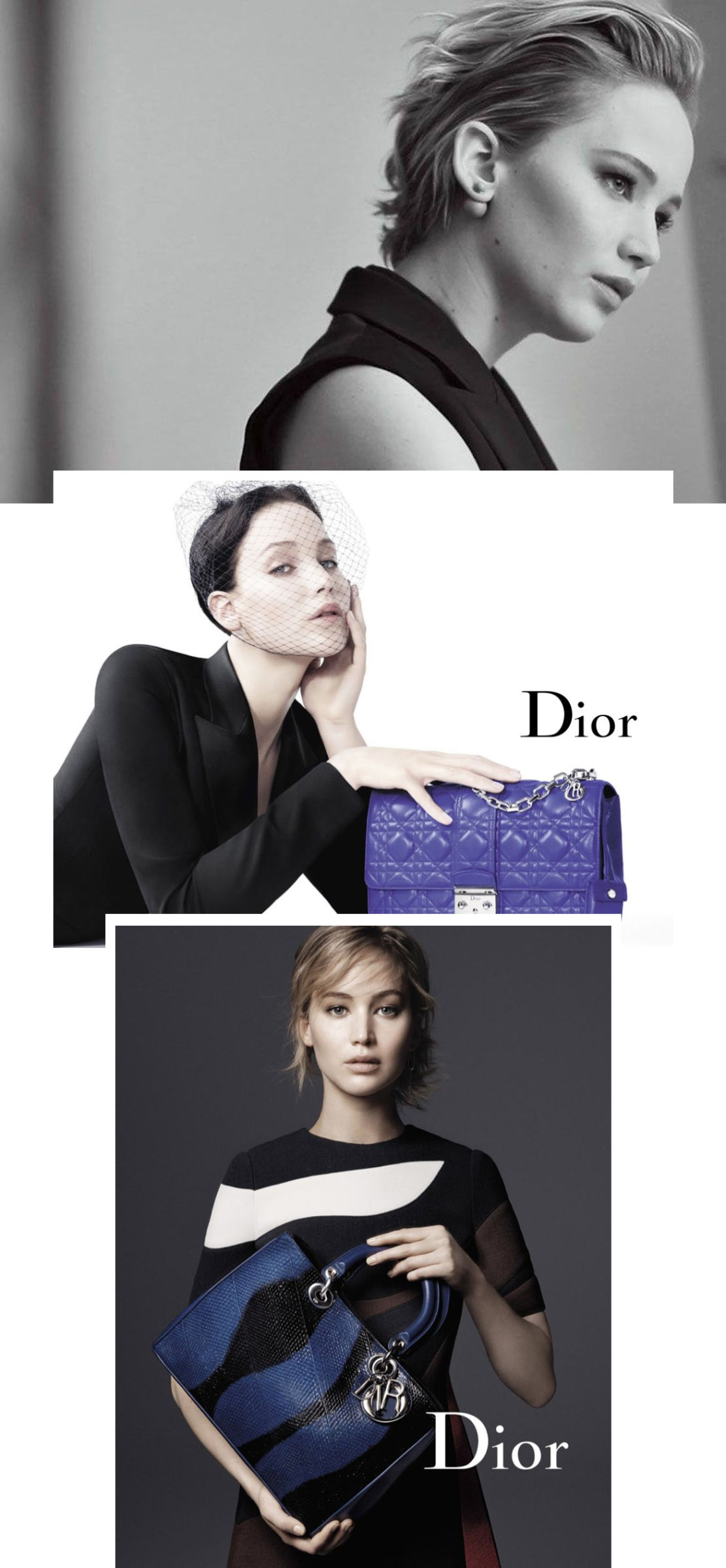 The last testimonial of the brand is Emilia Clarke, one of the most mesmerizing personalities of star system, that posed for the jewelry collection, Rose des Vents. Photographed by the genius Patrick Demarchelier.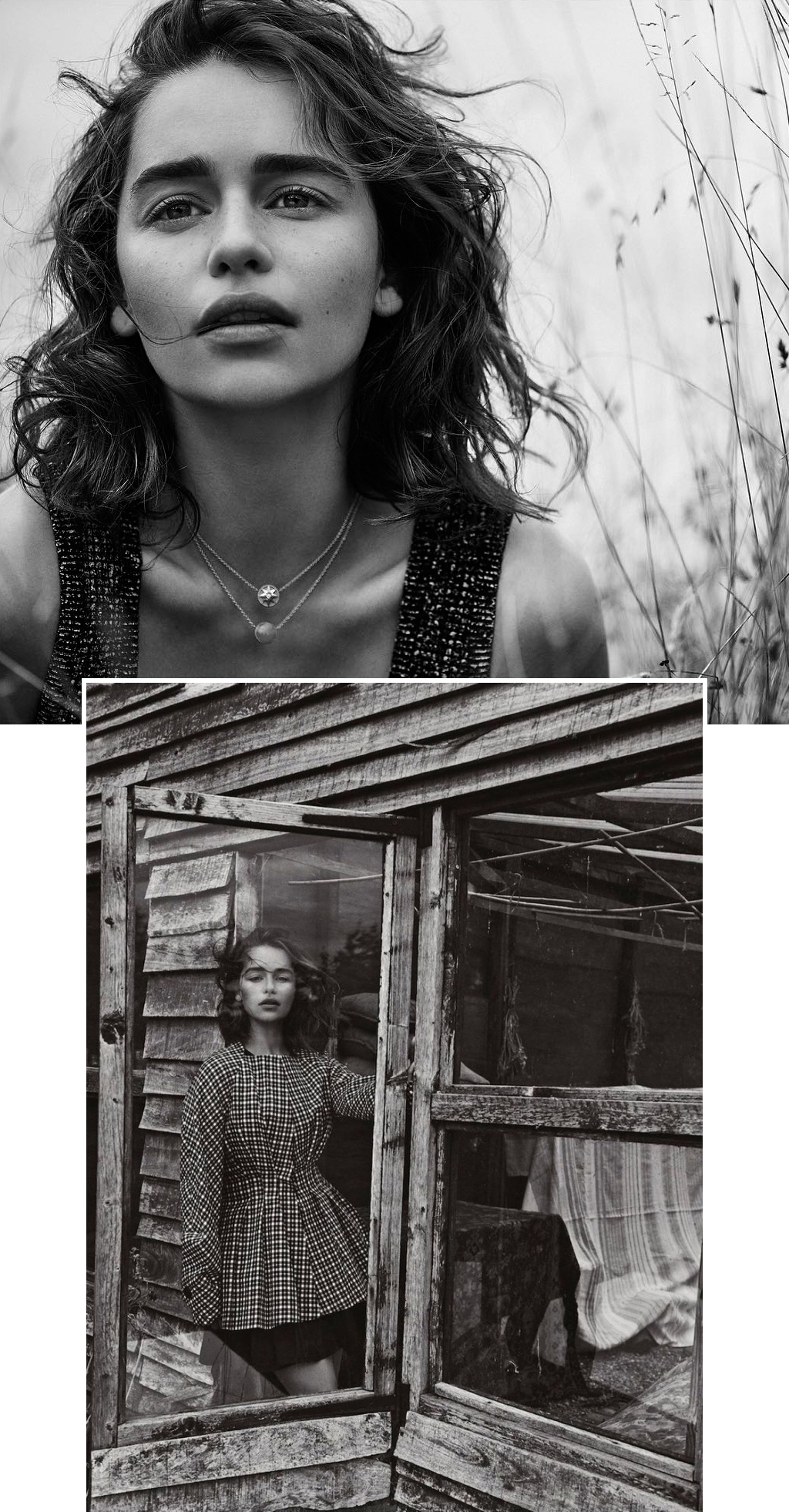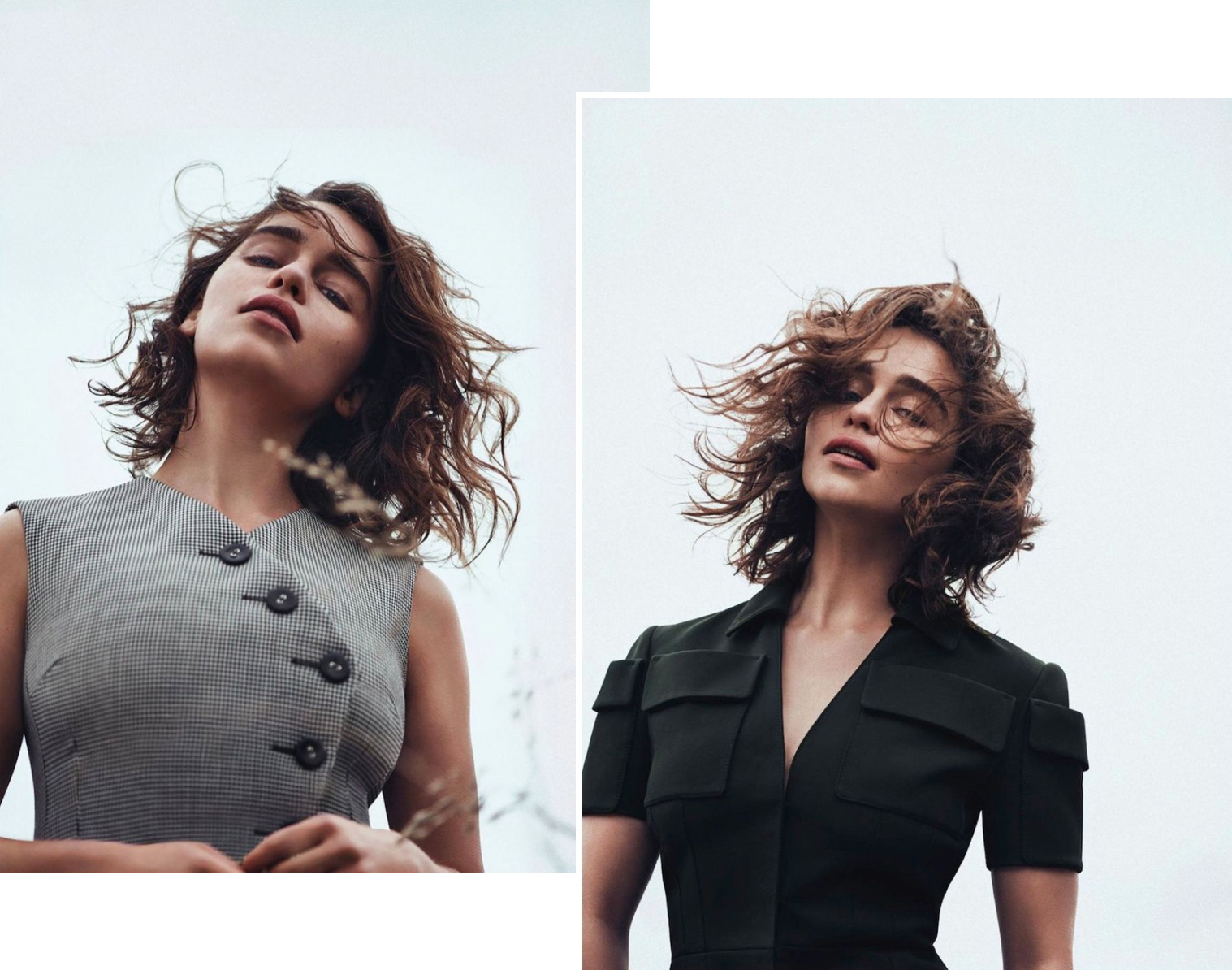 6.TODAY AND FOREVER
In 2012 Raf Simons became the artistic director of the maison. He succeeded in mixing (and bringing back) the Tailleur Bar and the flowers with new textiles and modern forms.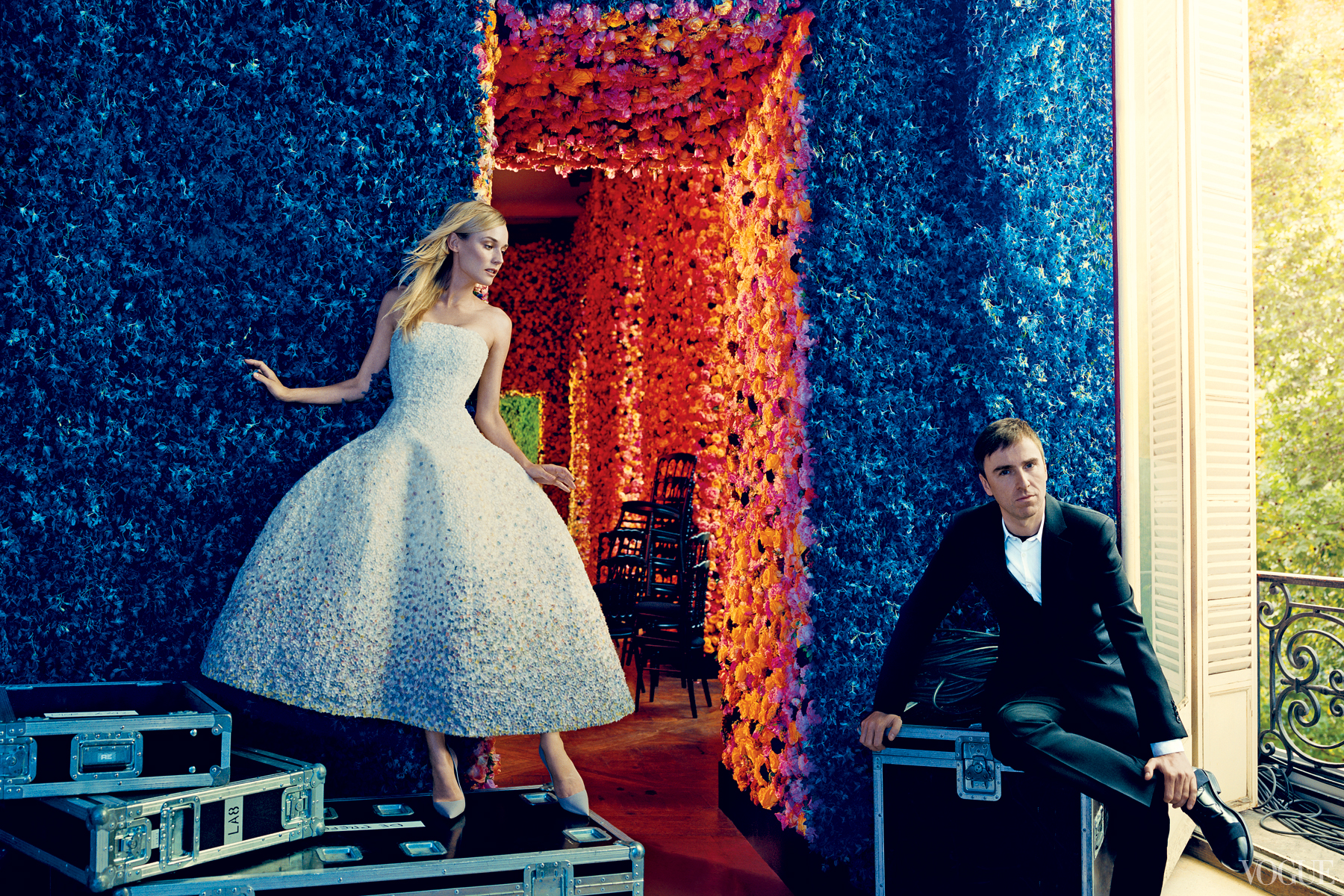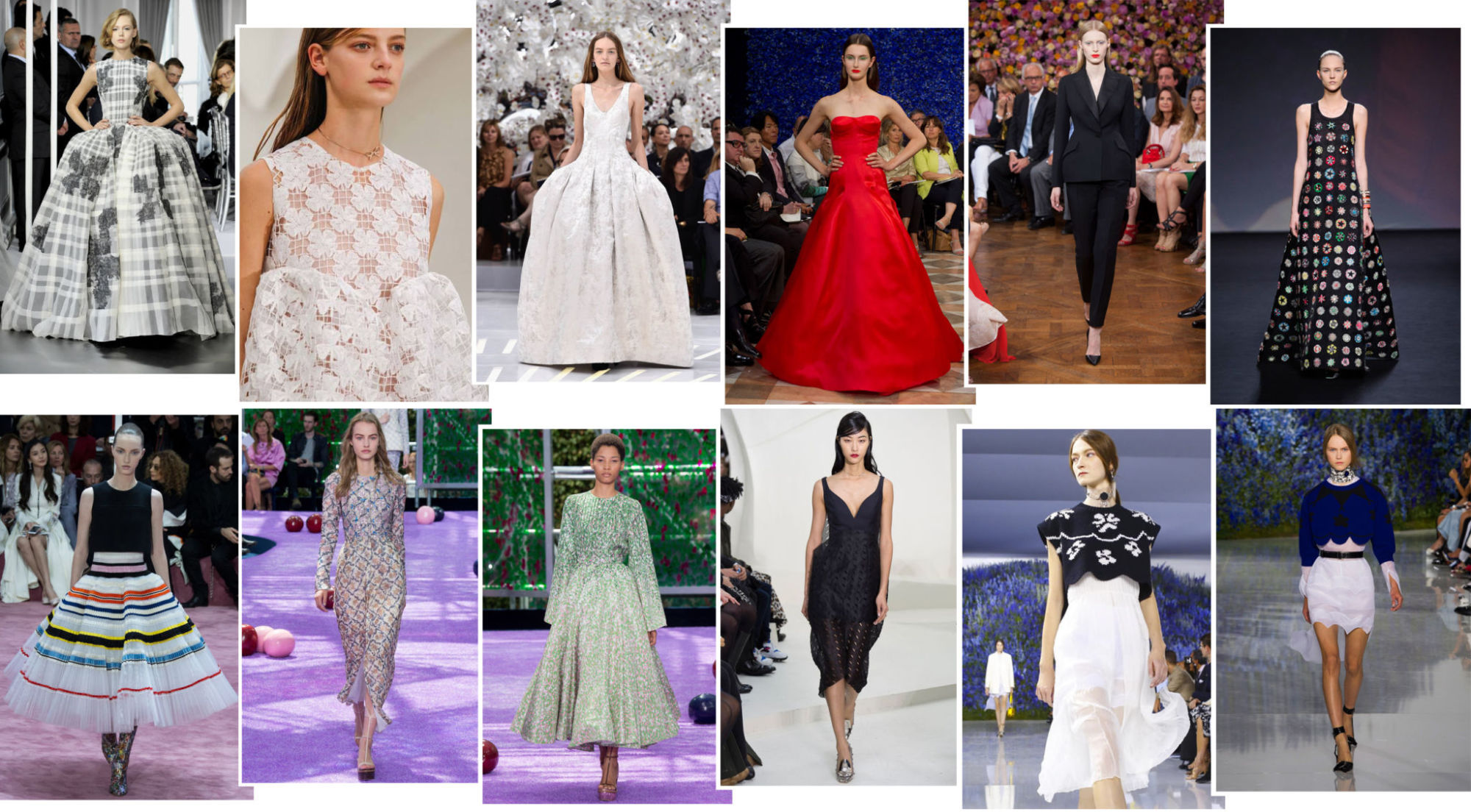 Unfortunately, in October 2015, Raf Simons left Christian Dior and, since then, the designers Lucie Meier and Serge Ruffieux, have replaced him as artistic directors ad interim.
And this is their successful Collection presented last February.
The designers integrated colors and decorative flowers, following Raf Simons' creativity flow, whose major contribution was his modernist aesthetic based on the old house codes.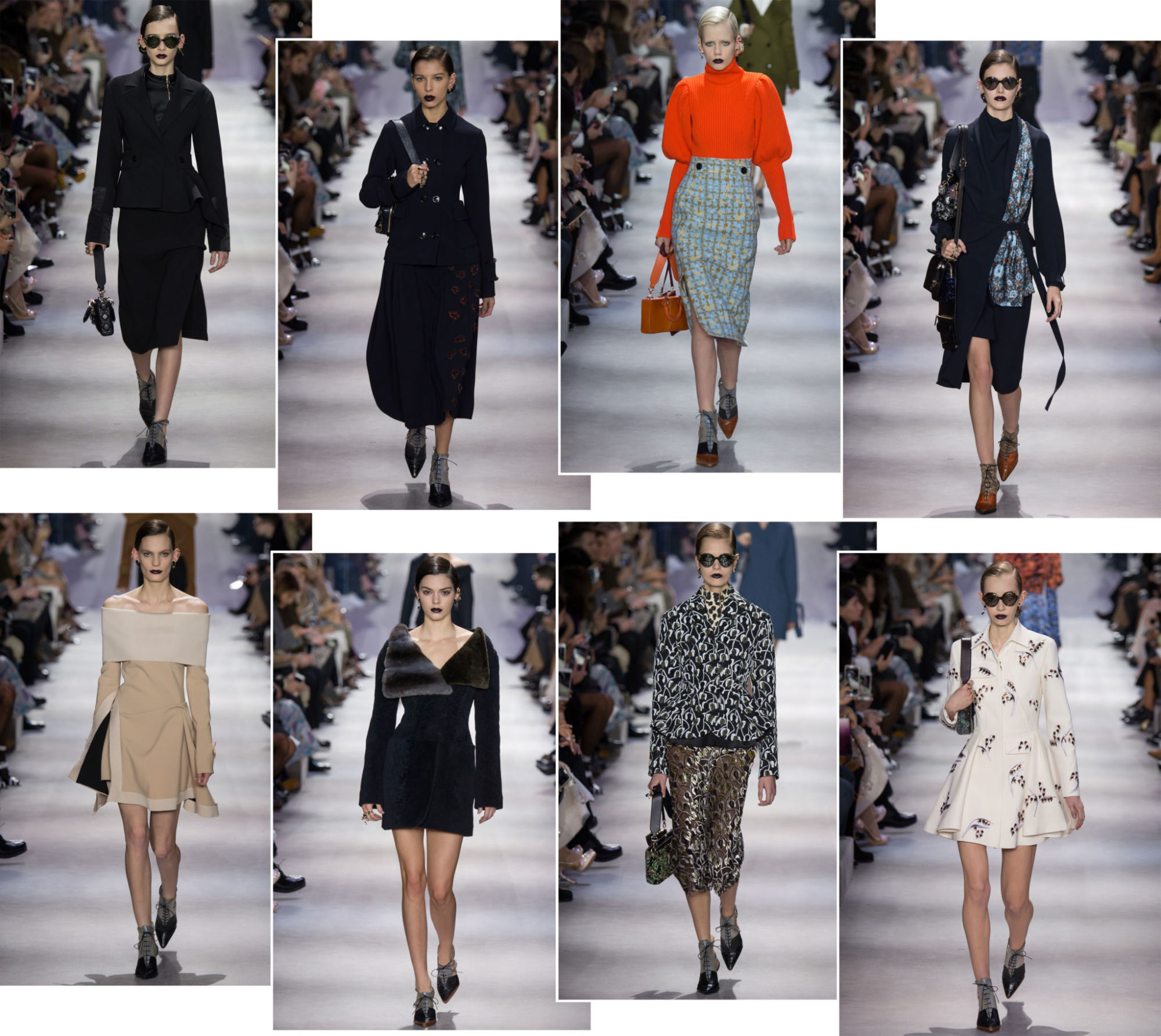 Credits Images: Dior, Vogue, Getty Images, DiorMag, Patrick Demarchelier