After New York, London and Milan we move  to Paris for the last fashion week of the Fall/Winter 2017-18 season. The French capital is a lighthouse to which you always look with admiration and respect when it comes to fashion and the collections presented during the first two days of PFW suggest us that these days will be full of surprises, certainties and unique and beautiful.
PICCIONE.PICCIONE
______

The most ideal and pure femininity is reflected in each piece of the collection presented: pink is the main color with details of different colours (although using black or red as base), dresses, long or short, are the most present pieces, without avoiding sportwear or suits, while light fabrics are interspersed with heavier ones. Floral, embroidered or Victorians prints are cured in details, as well as Pearl inserts and practical bags for everyday activities.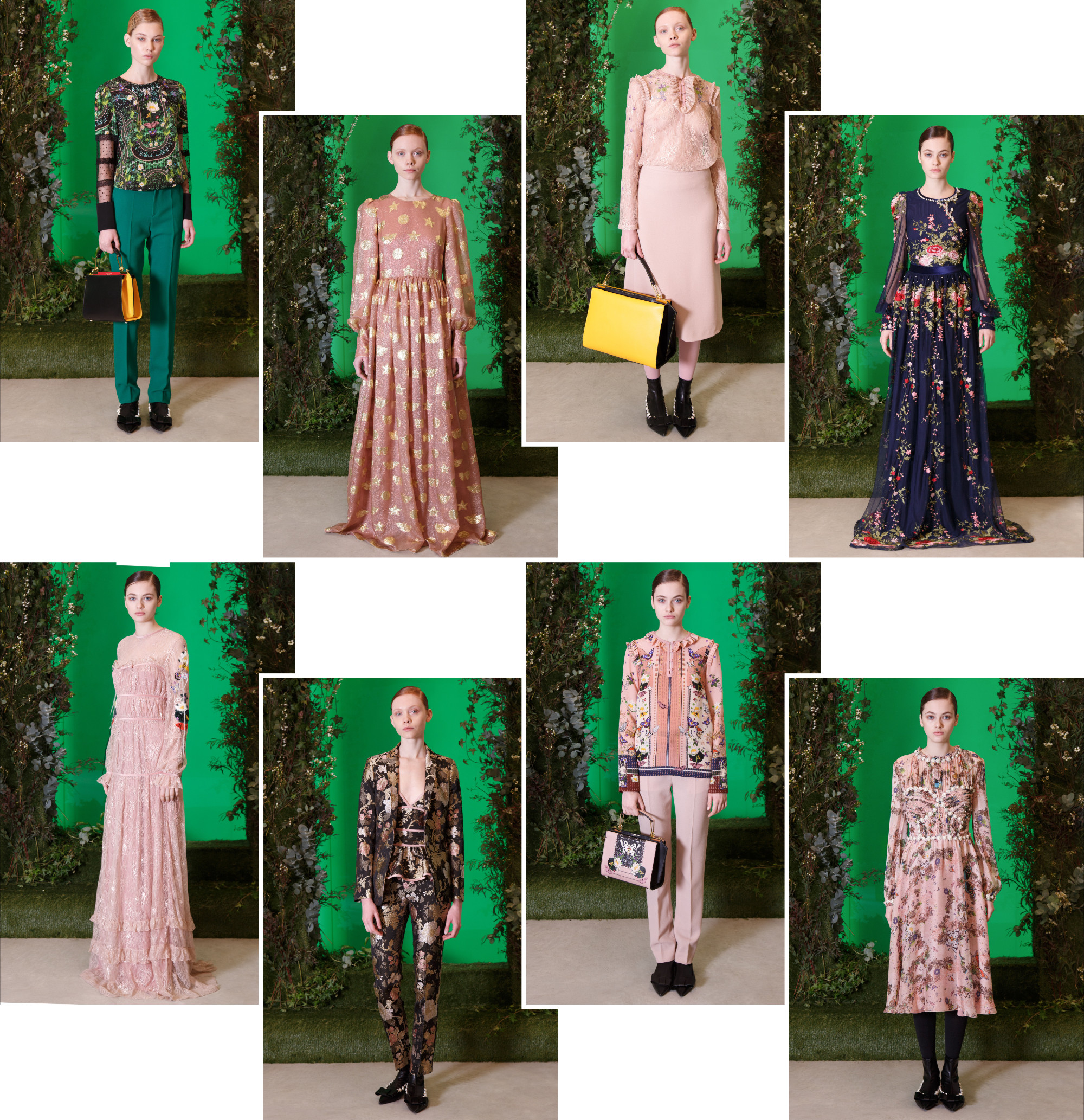 JACQUEMUS
______

Leaders and especially men's hats remind us of the 1920s and 1930s, as well as rigorous shapes and cuts or necklines: the color range is almost neutral, black, gray or white, the outfits are linear but unique for details, accessories (handbags and shoes) or features. What really surprise us are the sleeves of jackets with exaggerated epaulettes and the sensuality of skirts paired with blouses, often sleeveless.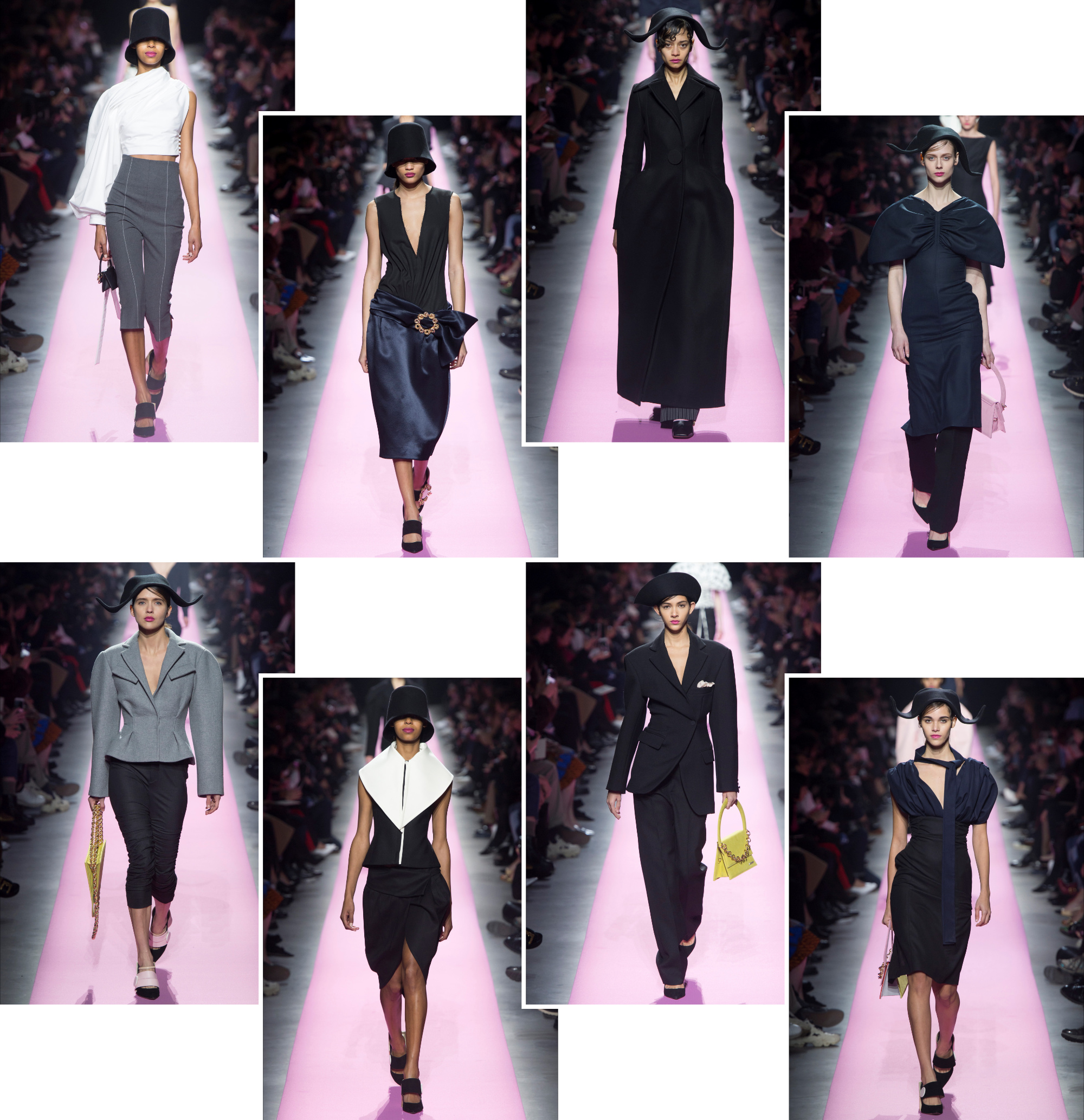 SAINT LAURENT
______

Anthony Vaccarello has already made clear his passion for leather during his first collection as Creative Director of the maison and he proposes it also for next season, as well as the attention to present versatile garments, skimpy and tight dresses against the long ones with gap, jackets, completes of jeans and sweater: in more than 100 looks presented (also aimed at the male side) we notice the color range that covers many dark shades until blue and sand; boots do not escape to attention (same model but of different colours and details, even glittering, like certain inserts in some outifits!) and the wool inserts like protrusions of the sleeves or as garments padding. Another material used is velvet, that confers sensuality and adherence to the latest trends.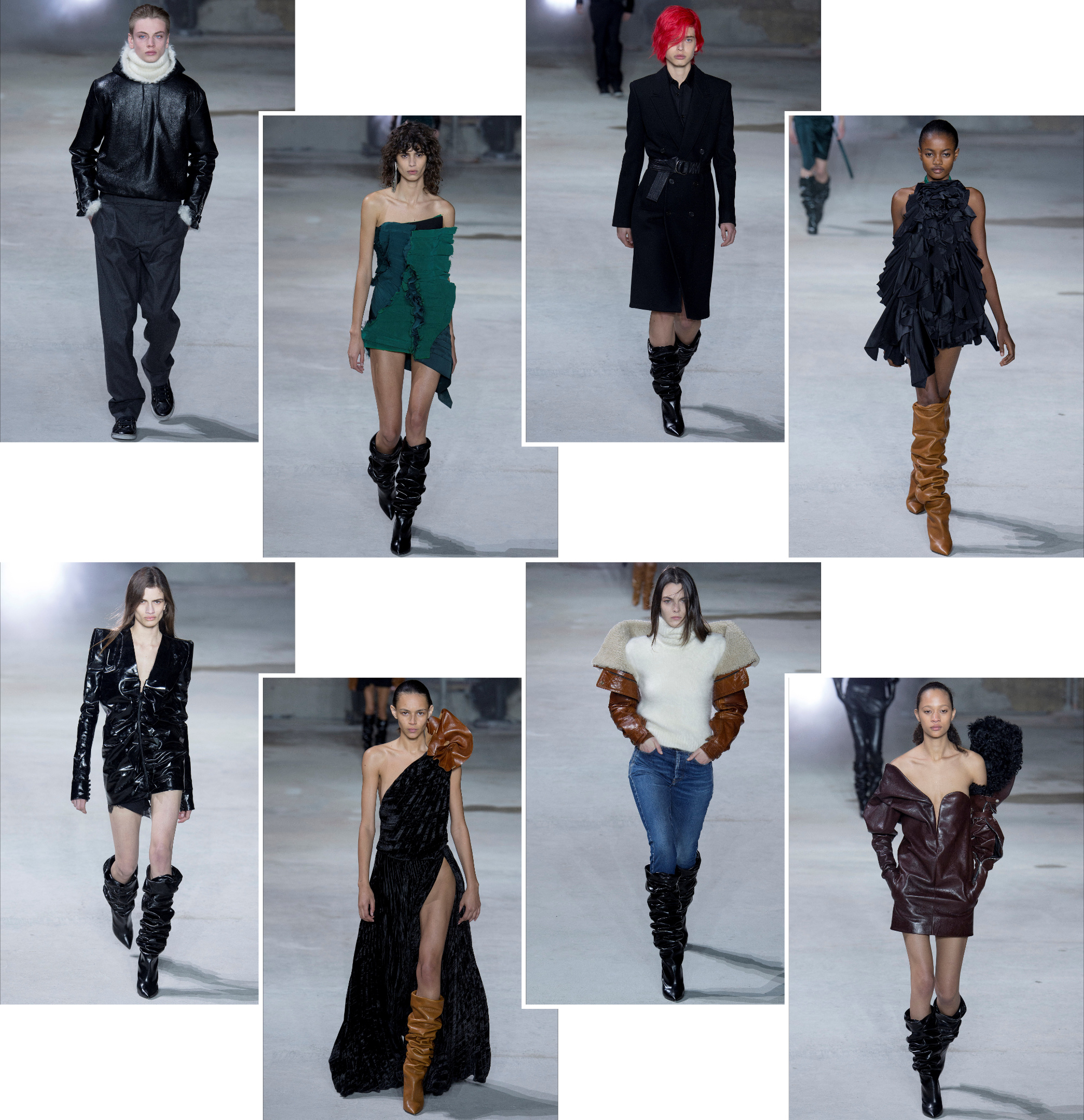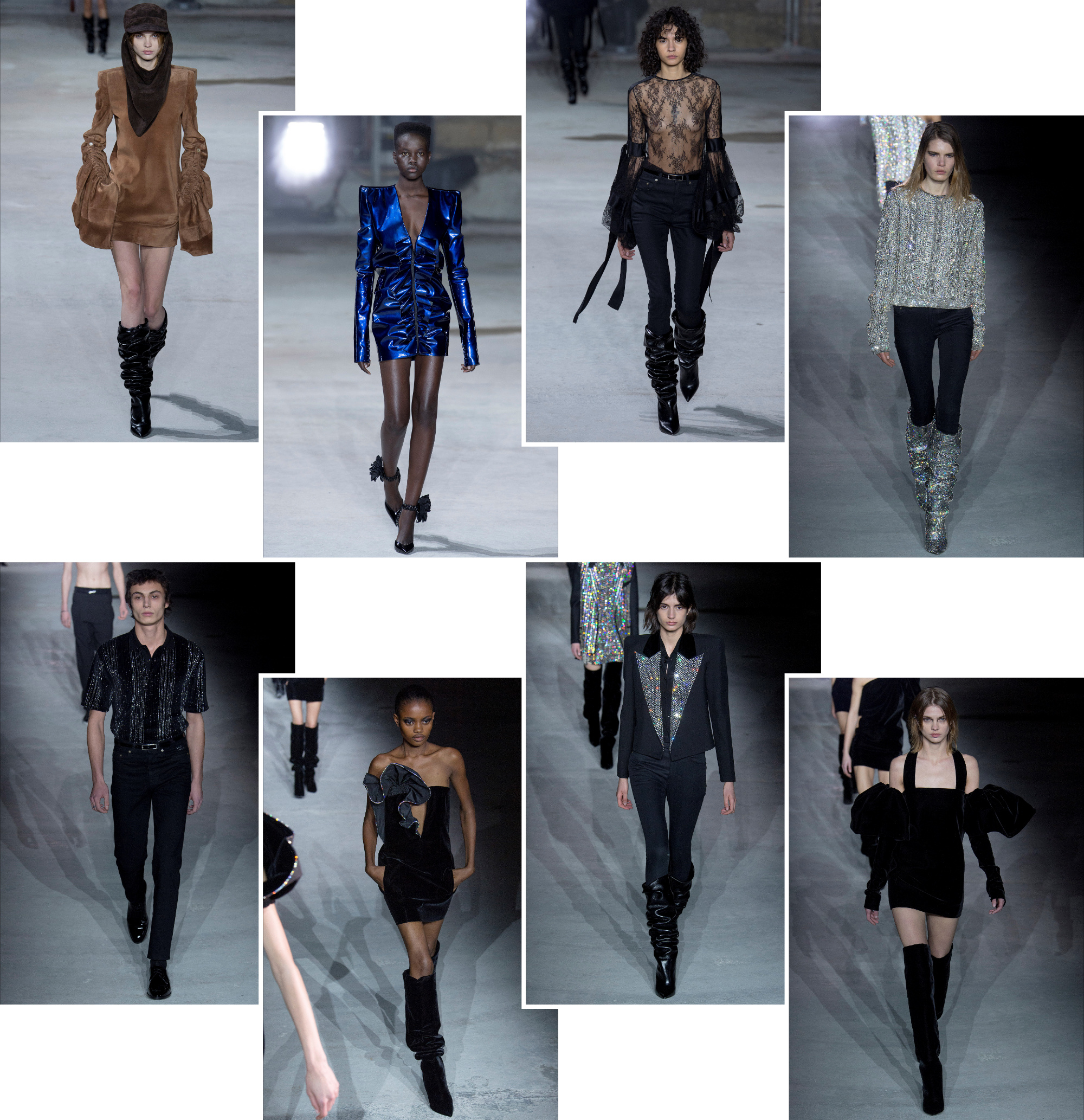 LANVIN
______

Portability, essence and an ethereal aura characterized this collection: lightweight fabrics, delicate and elegant inserts or details, suites or clothing of various models, materials (including silk, fur and semi transparent), motifs (ethnic or geometric  too) and colors (mostly neutral, soft and uniform) are the dominant features along with mini purses that complete the looks.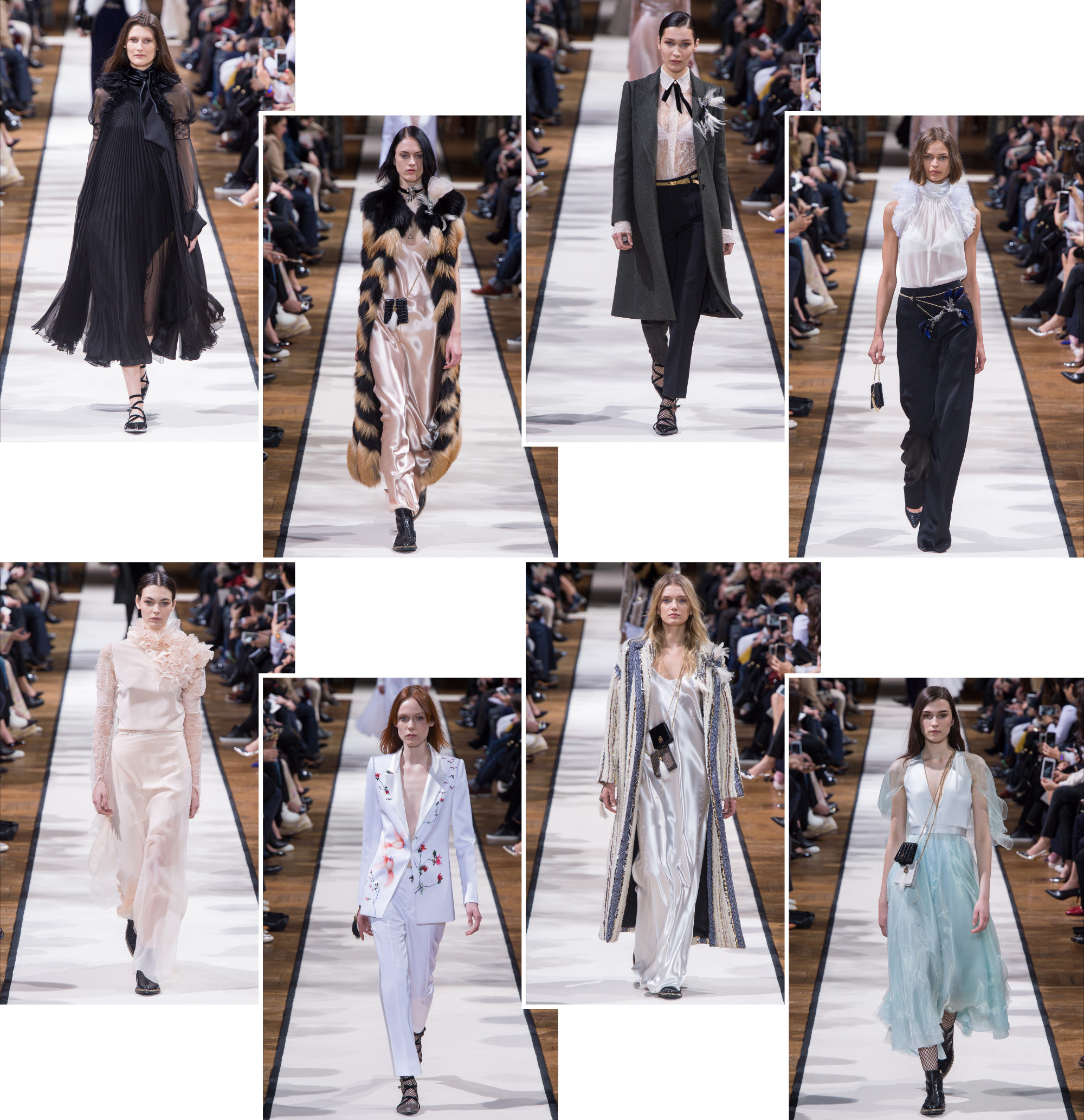 RODARTE
______

Golden sculptures that resemble plants or that refer to modern art are a detail that is always present but they are not a distraction from the collection presented: a rock soul pervades all the looks, characterized by details like studs or in fur or transparencies, even the more classic clothes. The colors used are as many as the materials:  the variety of  models, more or less sporting and elegant , all unique in their particularity and finely crafted embroideries amaze us. Shoes, jewelry and hair accessories are also worth of attention.