______
ELIE SAAB
______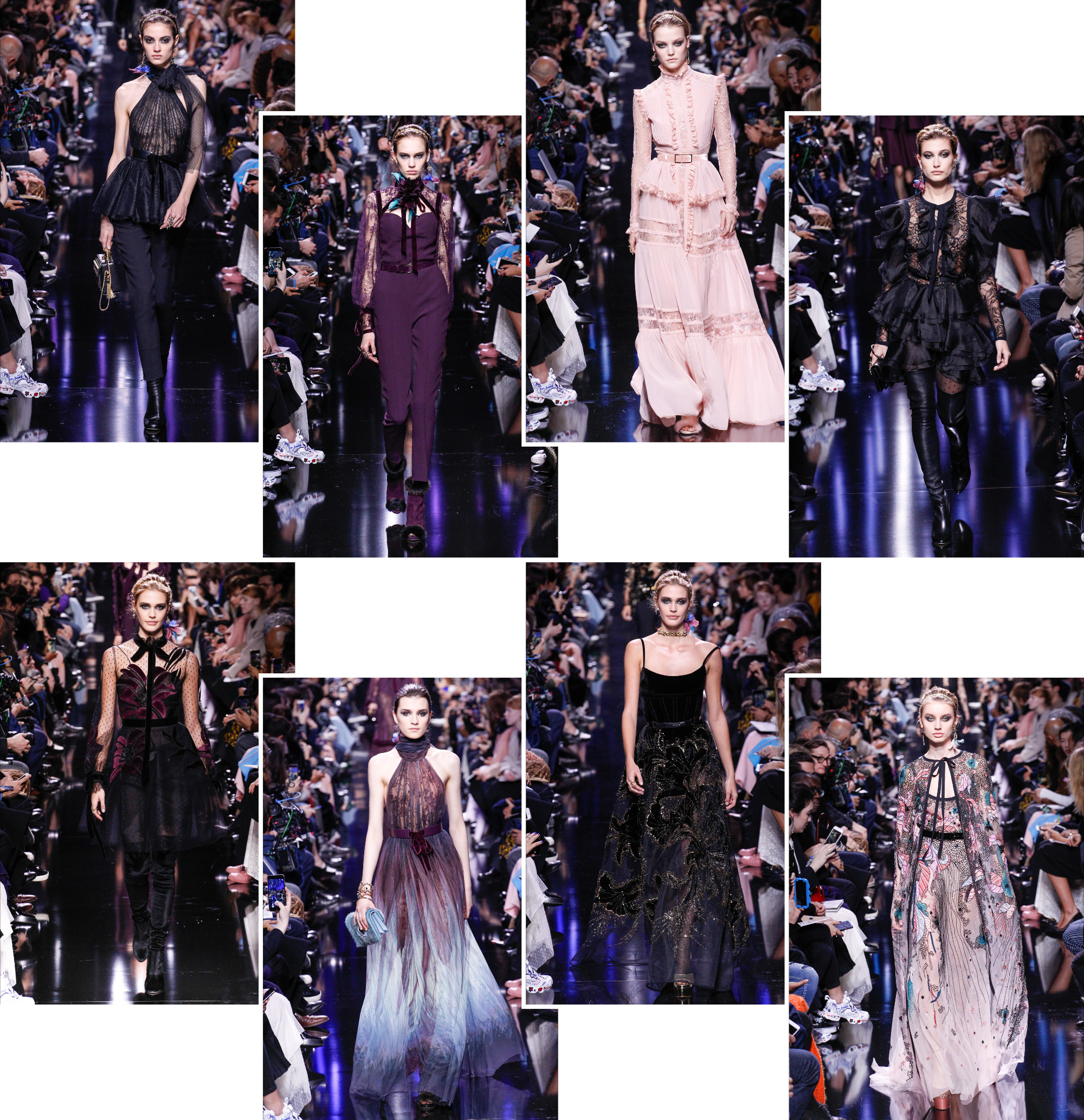 50 shades of purple? Perhaps, although the touched colors range is vast; that is now the tradition for the brand that starting from an iconic color goes on and proposes many others, strictly coordinated on eye shadow. Transparencies, elaborate embroidery, precious details and a princely aura but with a dark/rock soul: as always, there are several models, from dream dresses, to suits, coats and furs.
Essential accessories like handbags, sunglasses, jewelry (like a single flower-shaped earring toppled) stockings (especially polka dots) and various kinds of shoes (boots, heels or low) that complete the look.
______
CHRISTIAN DIOR
______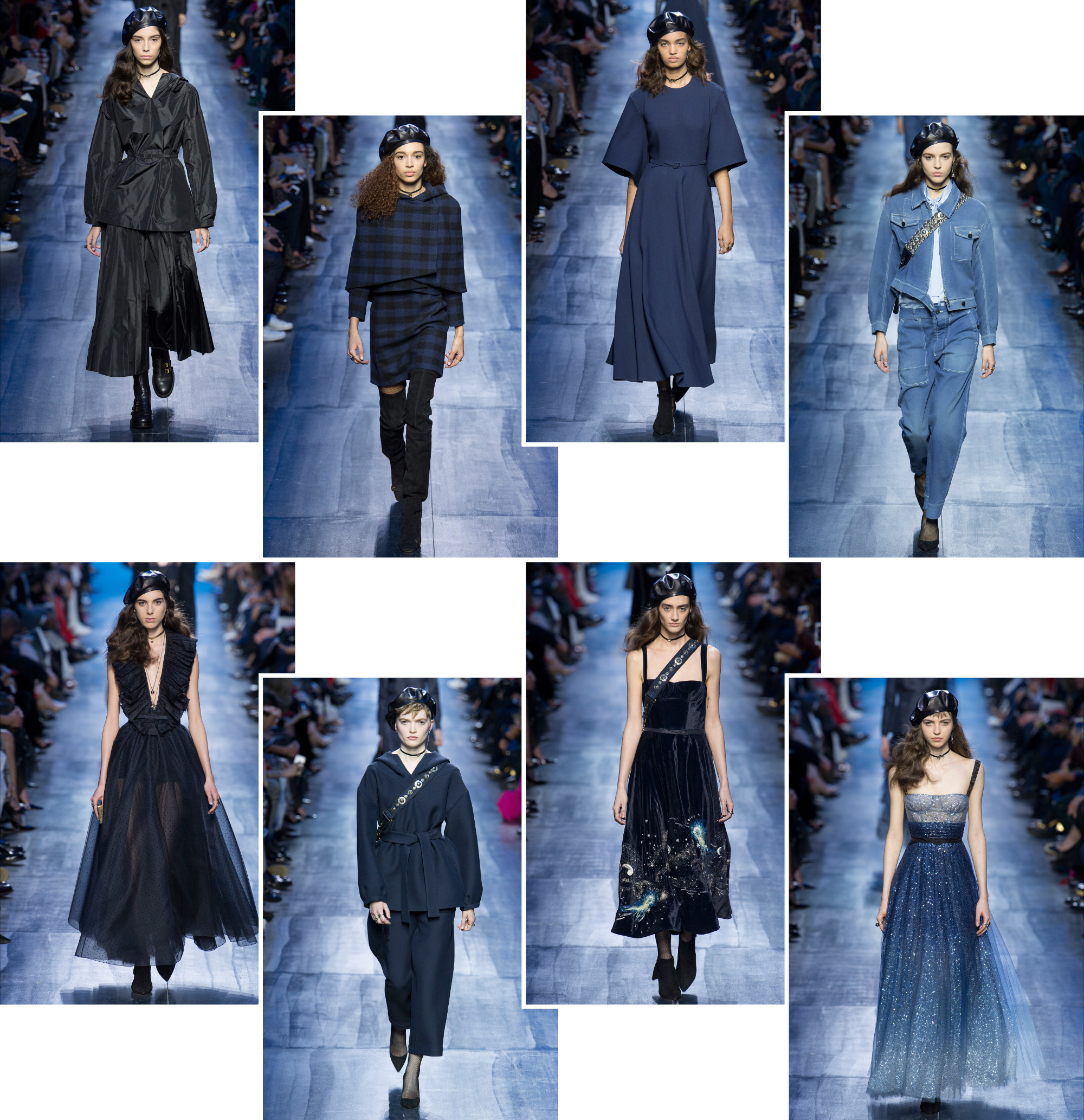 This show was staged to the notes of "Volare", it consisted entirely of shades of navy blue, a color so dear to the founder of the maison: Revolution (represented by beret, accessories such as belts and amphibians and some comfortable models and suits) that meets femininity (given by clothes and bright details, spatial and precious), linearity which meets modernity, and an always effective, amazing, pure and worthy of attention beauty.
______
ROCHAS
______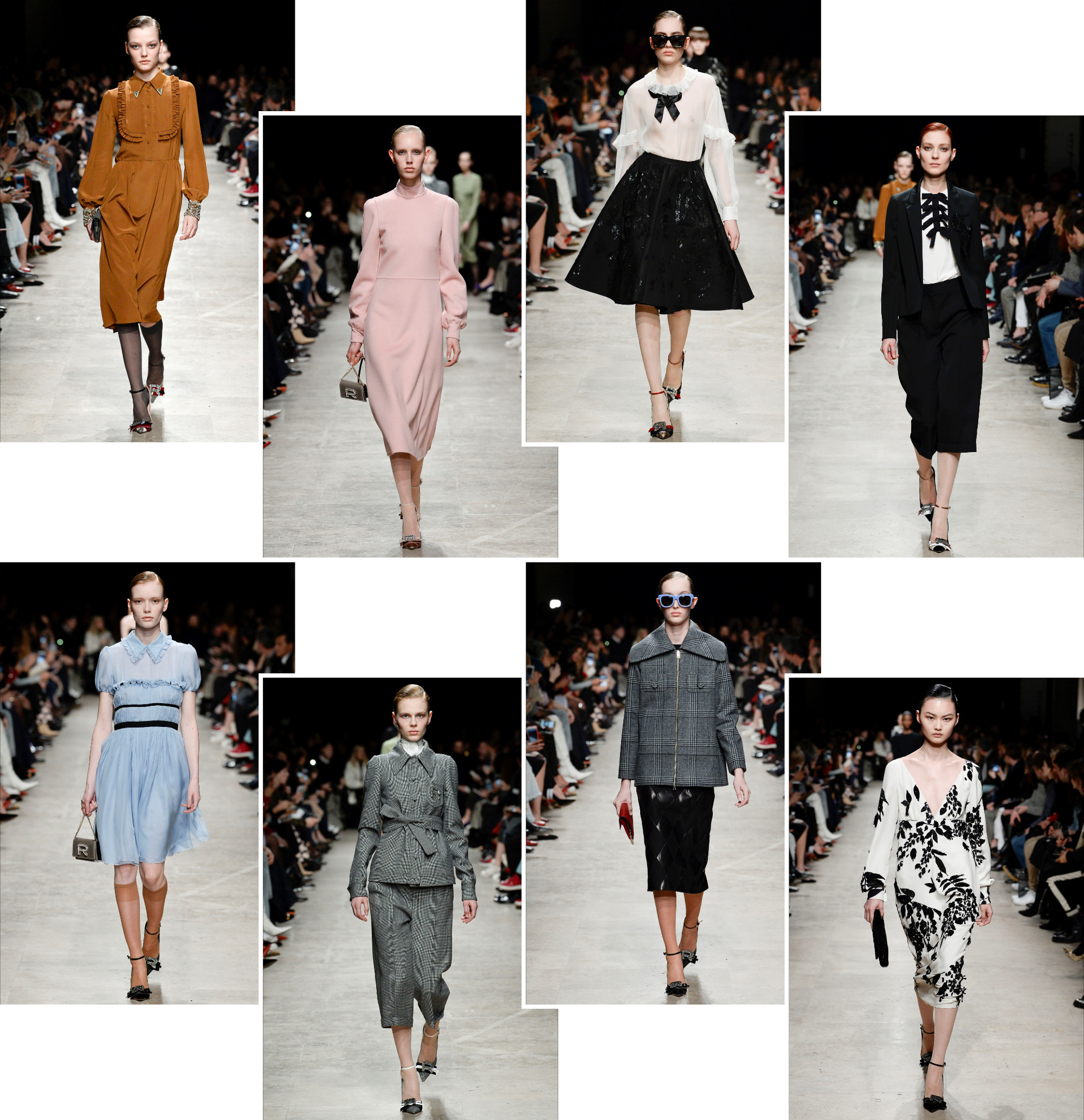 Shapes and patterns, neutral or basic colors fit your everyday needs: a comfortable fit yet elegant, delicate and feminine, composed mainly of monochrome prints. Coats, dresses, suits, all designed to be versatile and able to astonish if desired, thanks to the combination with the right accessories (like sunglasses).
______
GIAMBATTISTA VALLI
______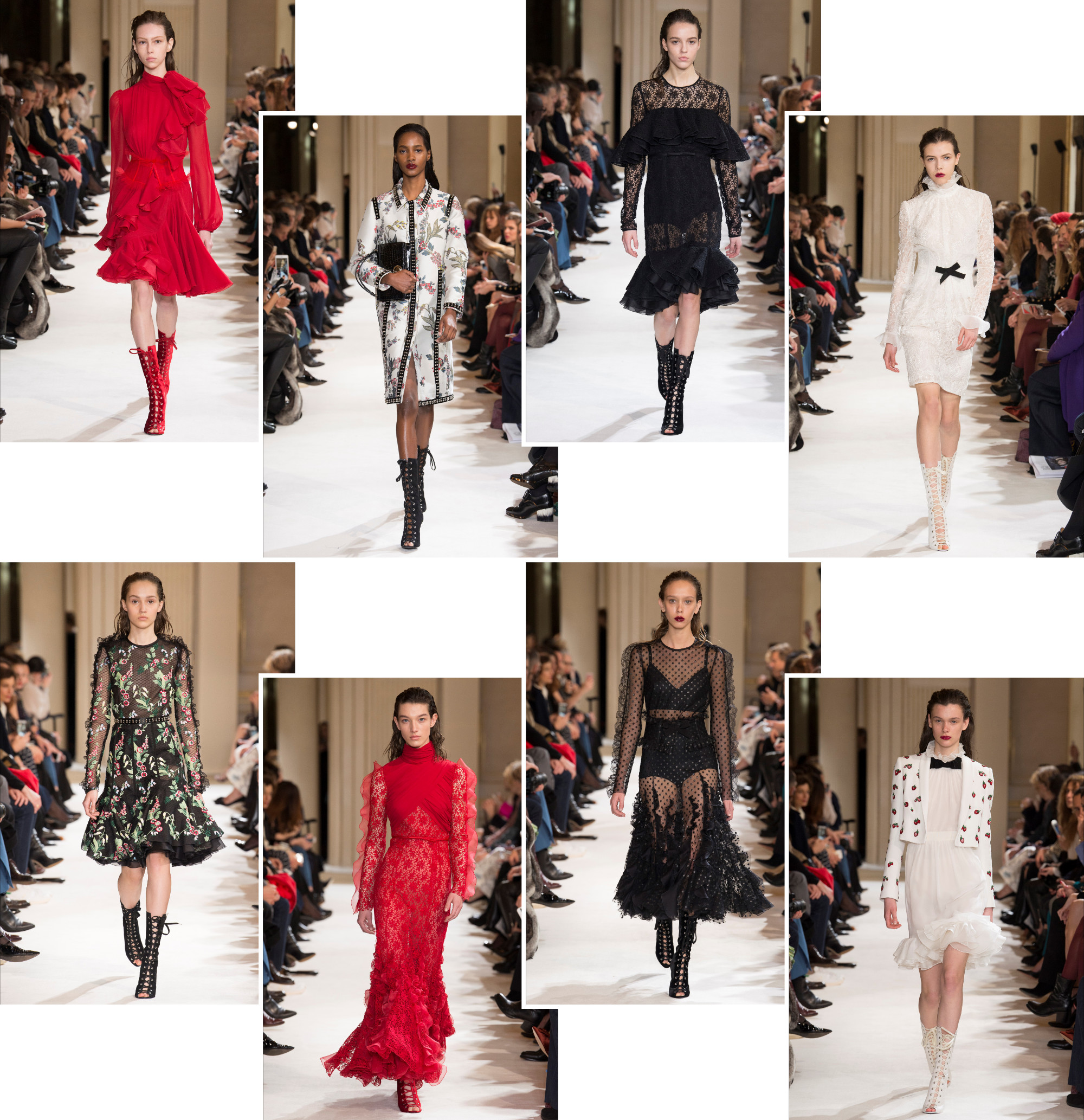 We are so accustomed to his gauzy and colored skirts that we found ourselves struck by this essential and feminine collection: clean lines, compound shapes, almost constant transparency, a basic palette and details or motives meticulously worked. The designer has in mind an ideal of a versatile woman, for whom offers dresses, suits and coats, a versatile woman that wants to be noticed (just like the shoes up to the mid-calf with laces and heels).
______
CHANEL
______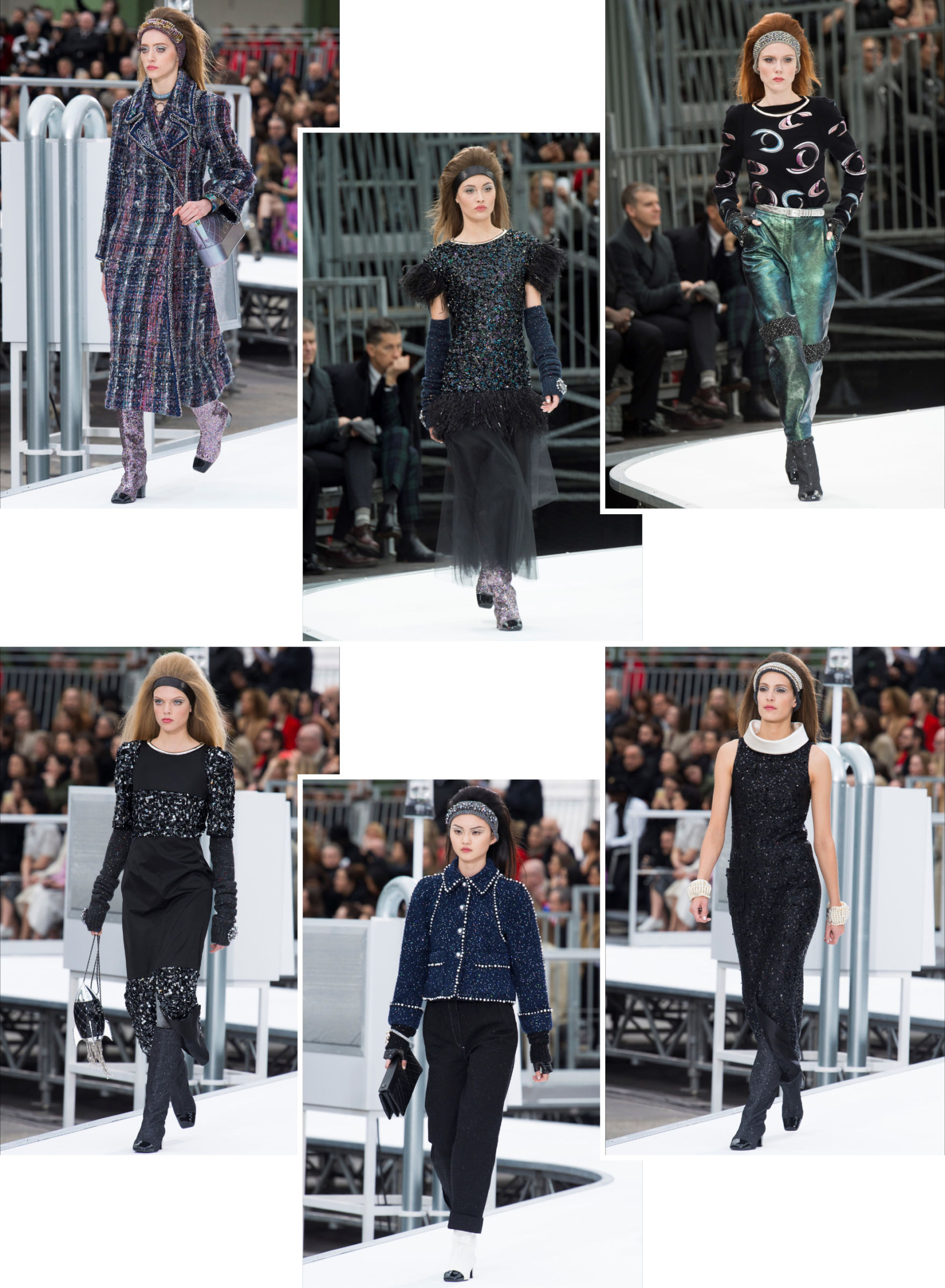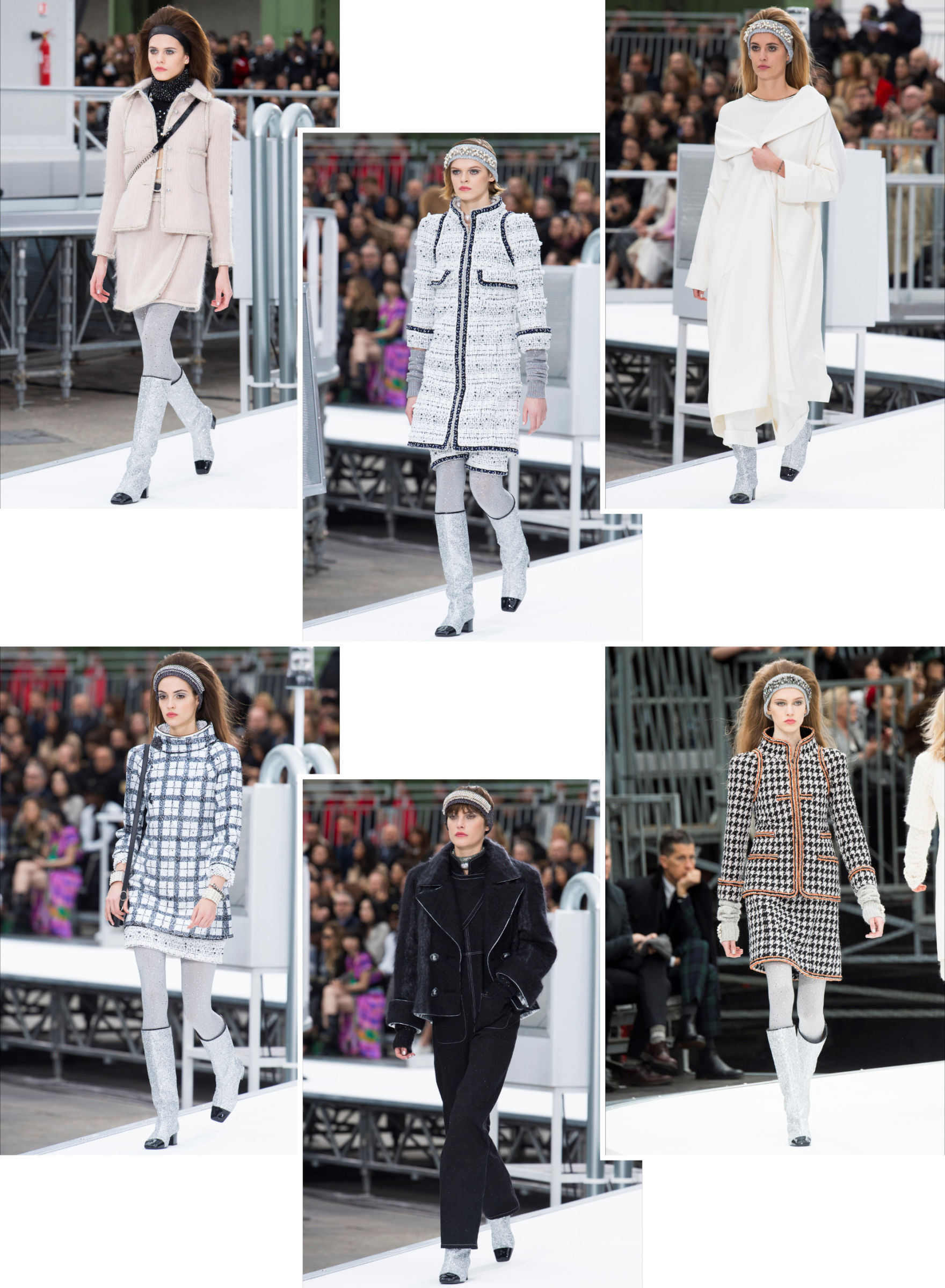 A galactic collection! That's how we can define the new collection presented by Karl Lagerfeld who choose a themed "base-space" setting (with a rocket fired towards the ceiling of the Grand Palais at the end): there are suits, patterns and themes dear to the maison since the origins. We noted the"astronaut" boots, the precious accessories (especially the headband) and silver make-up with graphic lines.
______
VALENTINO
______
Pierpaolo Piccioli showed as always his mastery and conception of elegance can triumph in the typical beauty of the Maison. We loved the new collection made of strong colors and flowing and minimal lines. Lightweight fabrics such as silk and organza have fused with heavier ones like velvet.