Subject: sustainability.
Complements: creativity and communication.
To best convey a sustainable message, able to attract attention and lead consumers to reflect on their shopping habits (and not only), sometimes words are not enough (although they play a fundamental role), and the support of some allies, that is images, can be useful.
Advertising campaigns, regardless of their platform, whether it is social media, TV, magazines, or billboards, have always been highly efficient communication tools, able to influence those who watch them or, at least, to bring people to reflect on a certain topic. Even sustainability, and fashion brands, in particular, have been using campaigns that combine aesthetics with morality for years, combining the inspirational end with the practical one.
Very important to raise awareness, tell a story, excite and bring together a community around a certain theme, some sustainable fashion campaigns have left, over time, and are currently leaving a mark that is so strong as to be considered a turning point and the tool through which some fundamental values can be conveyed. What do we think about it? We want more, more and more.
Because talking about sustainability is never enough.
Not even when we do it through images.
Vivienne Westwood – Fall/Winter 2011 x Ethical Fashion Africa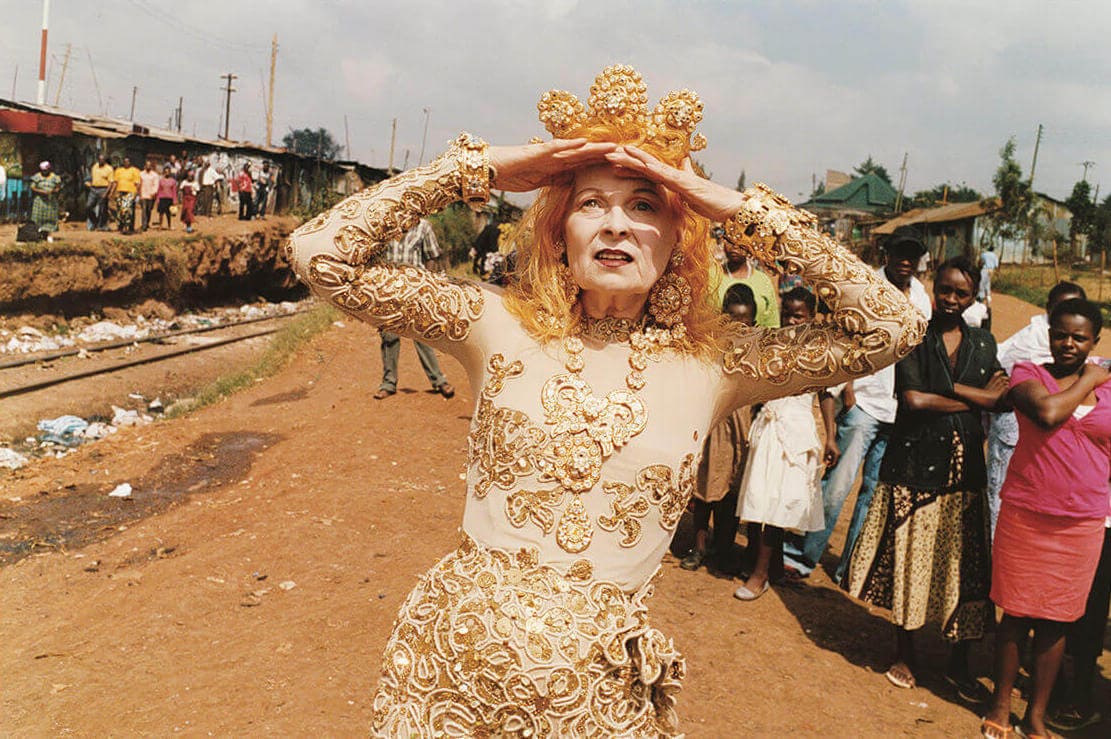 An icon of sustainable fashion since the beginning and a godmother of many humanitarian, social and environmental causes, Vivienne Westwood is no stranger to provocative and edgy advertising campaigns, always aimed at raising consumer awareness to buy less and better, respecting the planet and its inhabitants. It is perhaps the brand that has most experimented (and succeeded) with giving life to strong images related to sustainability, of which, perhaps, the pictures that stand out belong to the collection for the Ethical Fashion Africa Project in collaboration with the International Trade Centre and YOOXYGEN, taken by Juergen Teller in Nairobi.
In 2011, the designer went personally to Kenya to involve local communities in the creation of a collection of bags (then sold on YOOX) made from reused and recyclable materials, giving space to the many creatives and local women to help and support the internal growth of these communities. A project that, in 2020, celebrates its 10 years of collections, development, and, above all, equity. "When we started the pilot project, there were only 30 people involved. Now in 2020, 2600 people have been lifted out of poverty. The goal is to ensure high-quality artisan products through a network of skilled craftsmen," said Vivienne Westwood, once again proving her incredible commitment to making the world a better place.
Stella McCartney – Fall/Winter 2017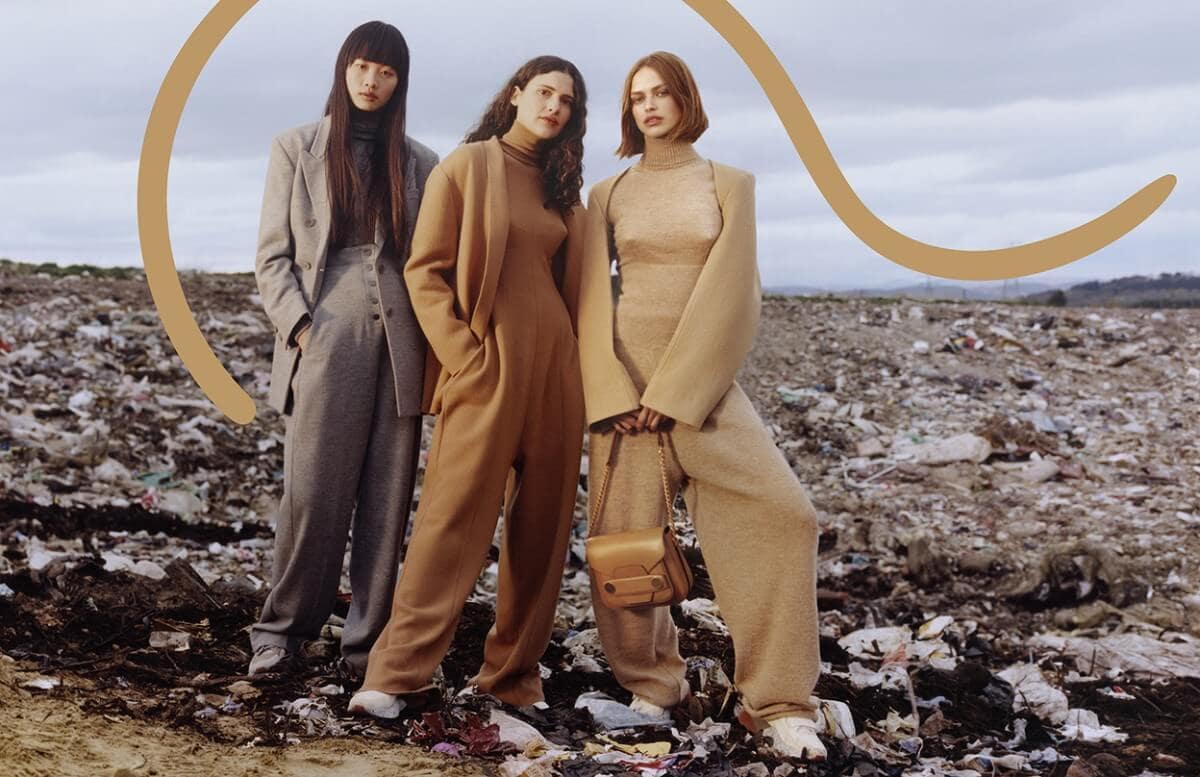 Second to none when it comes to sustainable fashion and always a protagonist when it comes to emphasizing a positive change, Stella McCartney has used advertising campaigns a lot over the years to give voice to the increased current issues of safeguarding the ecosystem. In 2017, she exposed the problem of excessive consumerism and waste by setting her campaign in a landfill in Scotland: here, the models wearing the brand's clothes are surrounded and posing on waste, car carcasses, and an endless view of plastic and disposable products.
Thanks to the collaboration with the artist Urs Fischer and the photographer Harley Weir, the designer wanted to emphasize how much our actions and our waste have an impact not only on future generations but also and above all on our planet. Even now, even while we think that this problem does not concern us, they suggest a positive change that MUST take place right now.
Patagonia – "Don't Buy This Jacket"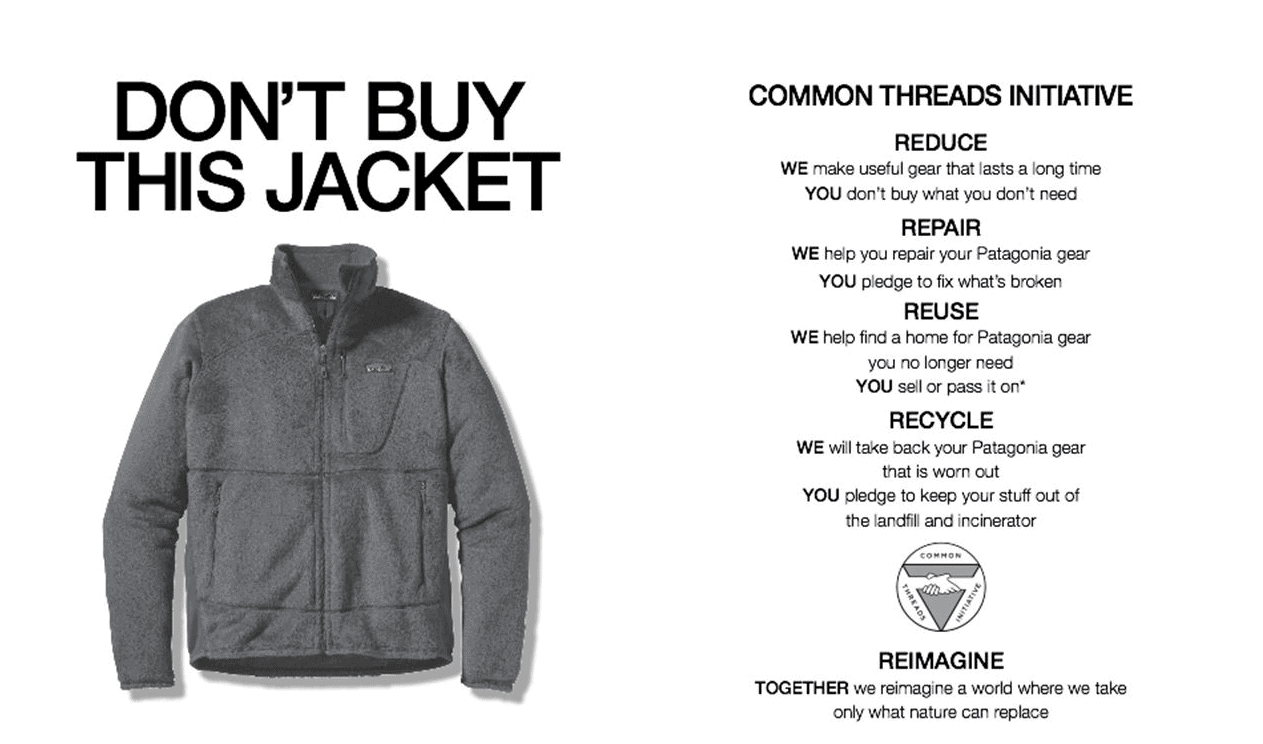 Patagonia is the sustainable outdoor brand par excellence, also when it comes to activities/initiatives to save the planet, nature, the workers involved in the production process, and humanity. Patagonia clothes are designed to last, they are recyclable and made consciously. To invite consumers to a thoughtful shopping, in 2011, during Black Friday, it launched an unconventional marketing campaign whose slogan was "Don't buy this jacket."
In that advertising, there was also a list of environmental and ecological costs involved in the production of a similar piece of clothing, with some useful advice to recycle, reuse and repair what we already have, to avoid accumulation and overproduction. A minimal, powerful, and "alternative" message with a surprising result: the sales of the jacket have increased by 30%, and part of the proceeds financed some environmental associations. The campaign has brought many consumers closer to the green practices promoted by the brand.
Woolrich – "Outdoor Foundation"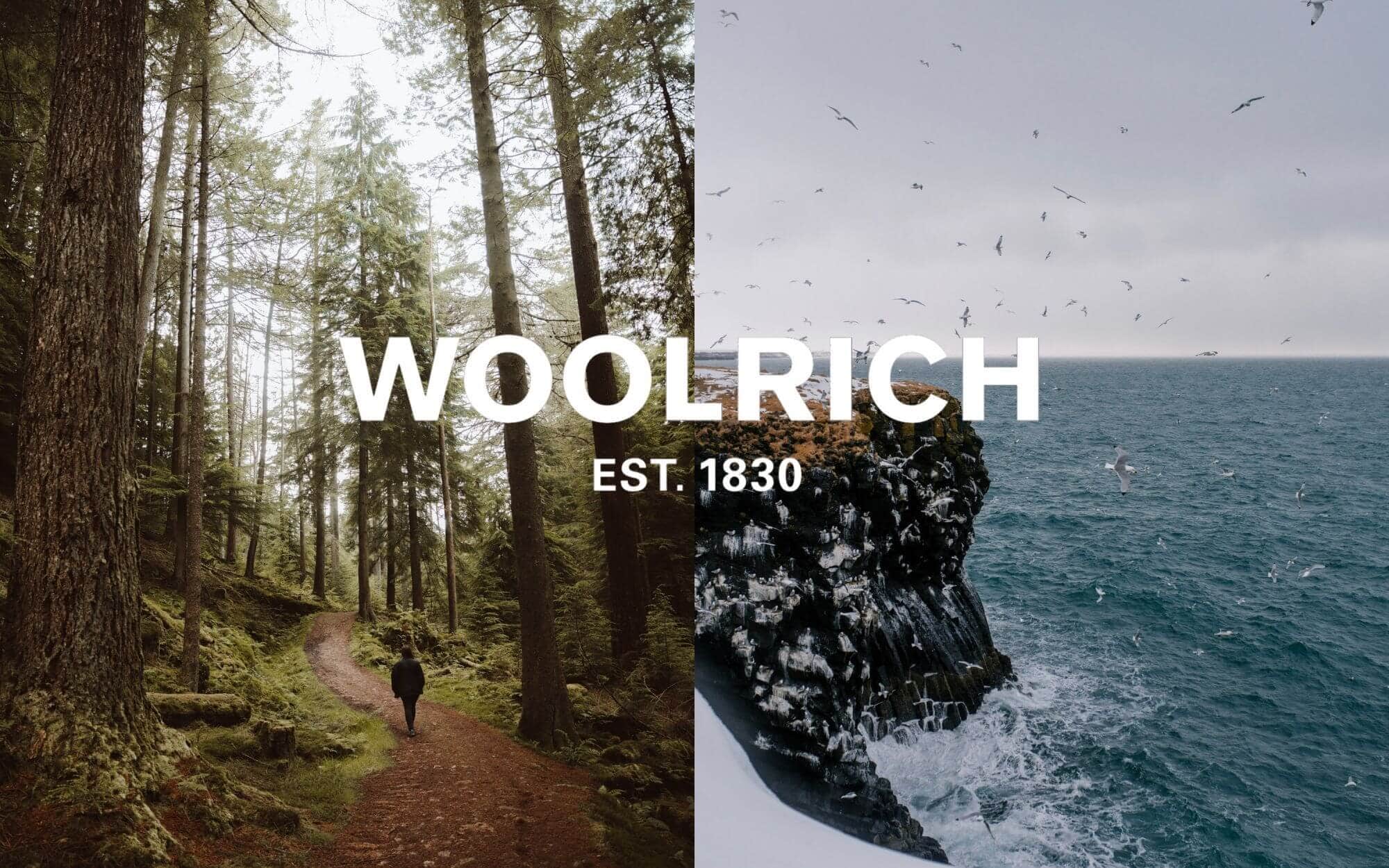 The most beautiful nature, the freest; the one where the waves crash on the cliffs with no fear of litter, that of uncontaminated landscapes, that of forests without signs of human interventions. Through a video that makes us rediscover and remember that it is our duty and pleasure to safeguard the planet, this year Woolrich launched the Woolrich Outdoor Foundation. For every garment purchased, the brand has joined the "1% for the Planet" initiative, an international organization whose members donate at least 1% of their annual sales to support more environmental causes. Woolrich will implement donations of 50% in monetary contributions, and for the remaining 50% in volunteer hours, services, or advertising and communication activities, with a forecast of total investment in the first 3 years that goes around 3 million dollars. For a better future that is built through action as "simple" as that of wearing a sustainable garment.
Loewe – "Eye/LOEWE/Nature"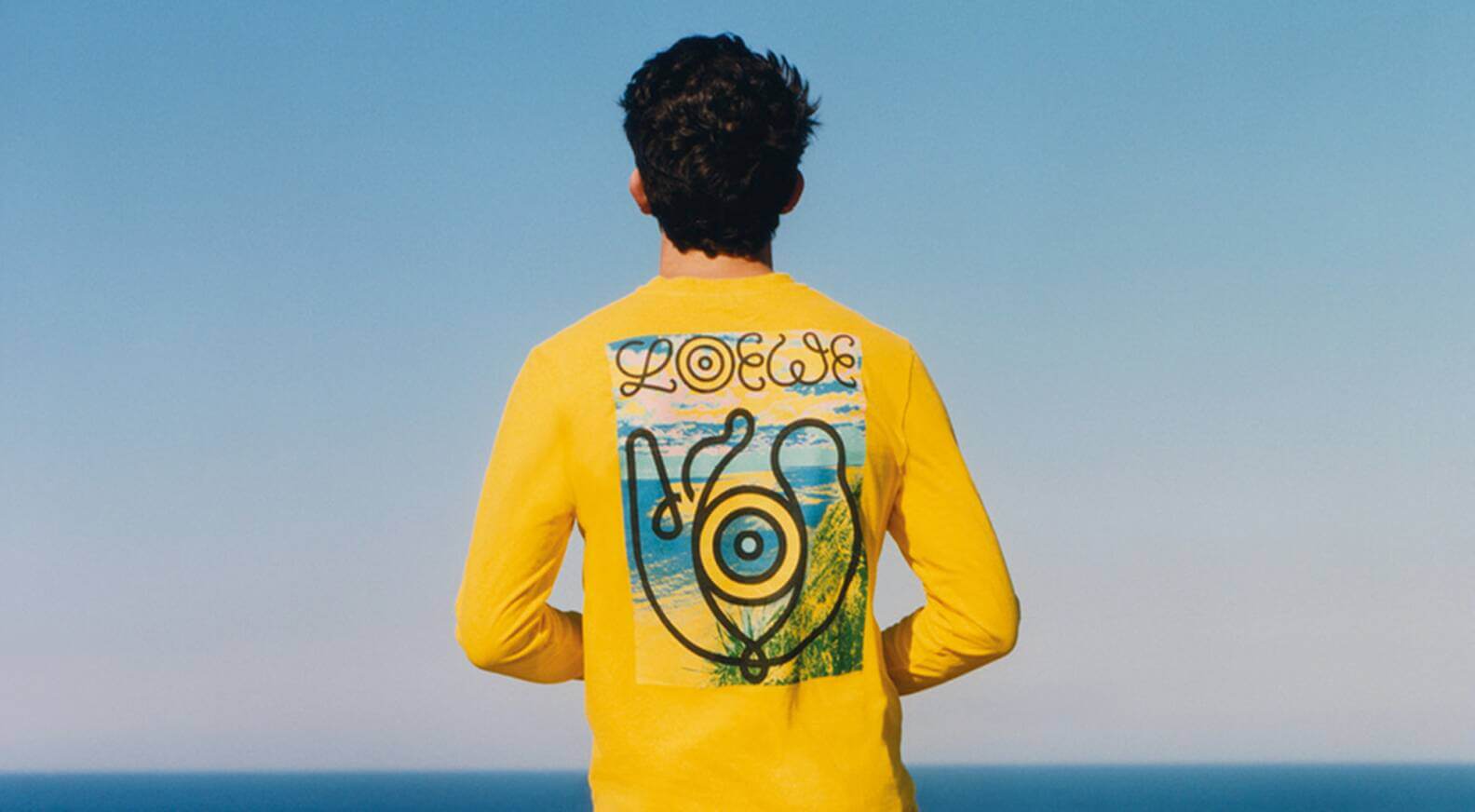 Jonathan Anderson, creative director of Loewe, has created the "Eye/LOEWE/Nature" project, now came to its fourth capsule collection and dedicated to outdoor's male clothing. The permanent line, to which new pieces are added seasonally, is composed of technical clothes made with recycled materials and natural fibers while never giving up the creativity typical of the brand, emphasized through bright colors and creative details, where each piece is unique.
"Eye/LOEWE/Nature, for me, is LOEWE at its best practicality, but with a meaningful message. It has a timeless aura and attention to nature that is extremely important nowadays, as it represents an invitation to open minds, freeing them, through new adventures" said the designer. The face of the line has been more than once the actor Josh O'Connor, immersed in pristine landscapes where nature is both muse and undisputed queen.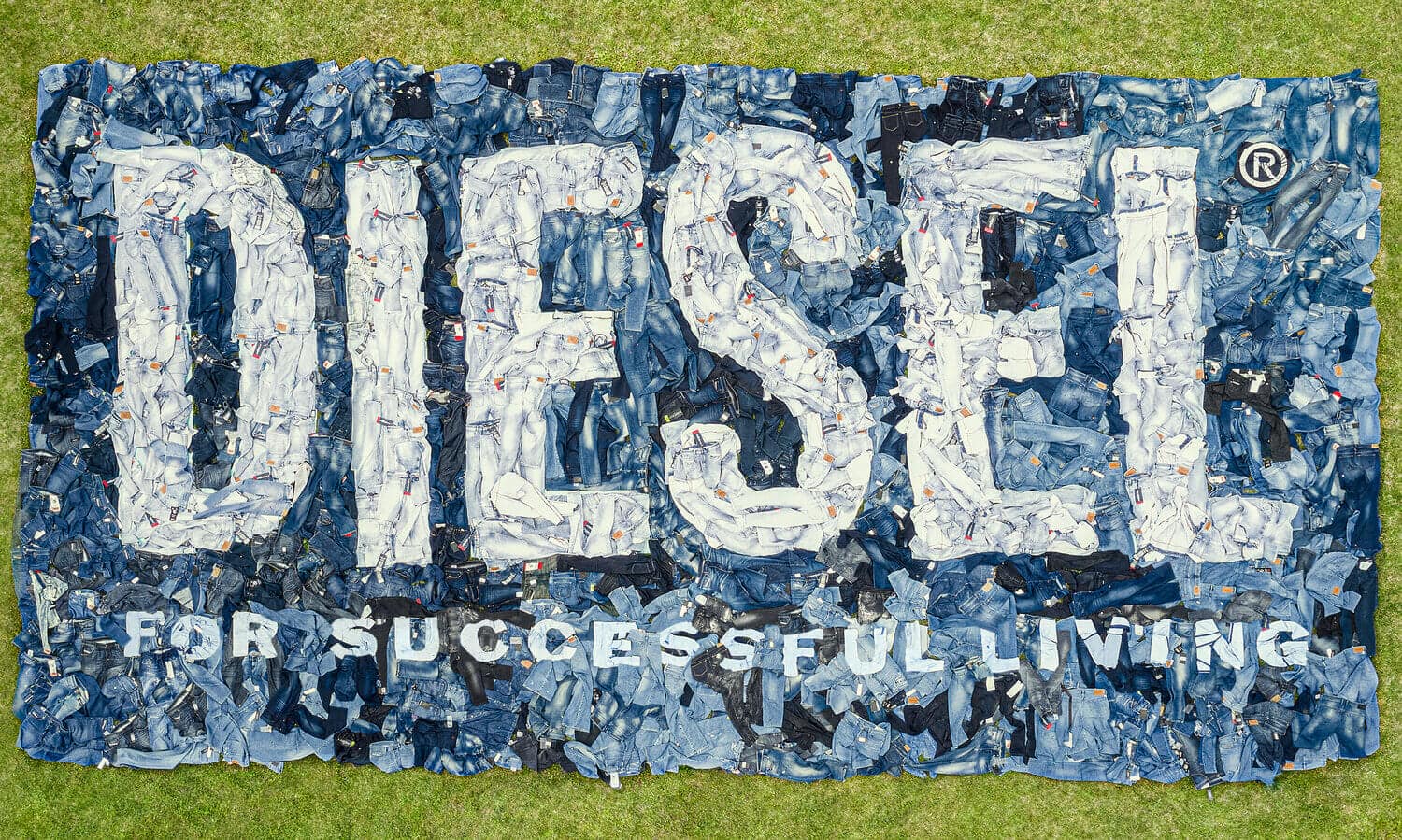 Renzo Rosso, president of the OTB group and founder of Diesel, announced in 2020 the partnership with Eco-Age to make his company more sustainable and inclusive through a series of initiatives, practices, and special collections. In the perspective of the "For Responsible Living" project, for example, the Library strategy is born, launched through a campaign where different types of denim compose the Diesel logo.
Coming soon for the S/S 2022 collection, Library focuses on the brand's core business, which is denim, creating a collection of genderless and green denim garments, made with fibers, washes, and treatments that involve a responsible use of resources, while reducing the use of water and chemicals. All production information will be available through a QR Code on the label in the name of "transparency." But there's more: 50% of the collection will be available beyond the concept of "seasonality," to give life to a timeless wardrobe.
Longchamp – "Le Pliage® Green"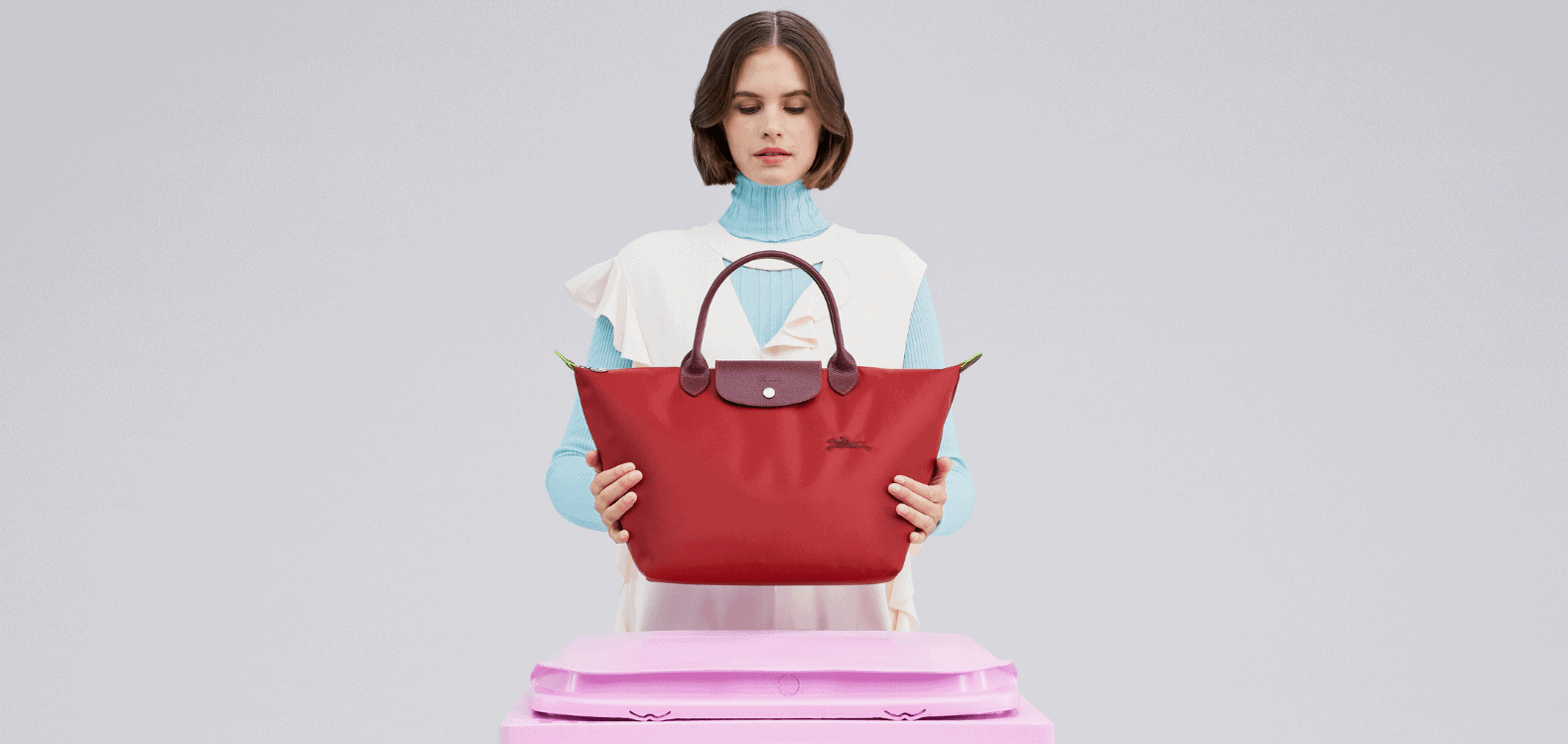 Who doesn't know Le Pliage, Longchamp's iconic folding bag available in many colors and sizes? Even a must-have like this has been reinvented in green terms at last, and it has been launched on the market in 2021 through a campaign where plastic "becomes" bag, and where a garbage can becomes the emblem of a message aimed at fighting waste.
The bags of the line are made of recycled nylon, with an impact in terms of production, measured in CO2 emissions, six times lower than that of a pair of denim, with the aim of adopting recycled materials for the entire line by 2022. A solution that maintains the same practical and aesthetic characteristics, with a sustainable twist that makes it even more desirable.
Ganni – "Why We Are Not a Sustainable Brand"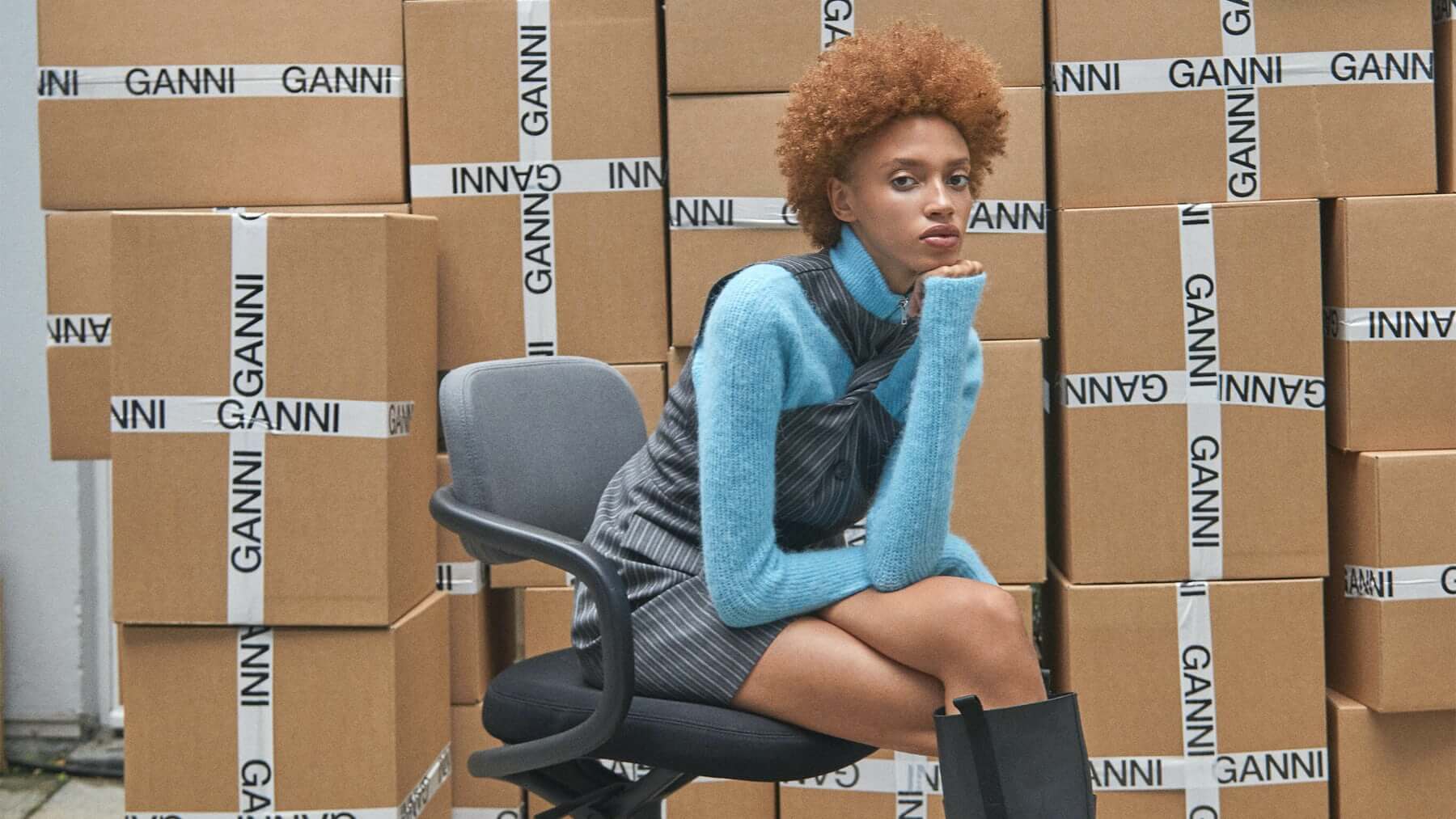 Ganni is undoubtedly one of the trendiest brands in the world: it has Danish origins, and it is characterized by an impactful aesthetic, which knows how to mix classic and contemporary elements creatively. At the end of 2020, it has announced that the Good On You app, which judges the commitment of brands in terms of sustainability based on market research and customer comments, gets the score of "Not Good Enough."
The brand, in total respect of this judgment, published a position that is at the same time a declaration of intent: through the provocative post "NO EXCUSES: WHAT WE MEAN WHEN WE SAY WE'RE NOT SUSTAINABLE," shared on the second Instagram profile of the brand, @ganni.lab, which is dedicated to its ethical and sustainable practices, Ganni declares itself unsustainable due to the internal contradiction in the fashion field, based on the concept of new and consumption, and the values of sustainability.
So what? Ganni's keyword and imperative become "responsibility" towards the planet and people, through a series of practices and initiatives aimed at reducing the environmental impact of production. In this way, it shows day after day, step by step, the changes implemented, also gathered in the annual "Responsibility Report" that the brand publishes to keep consumers informed about the improvements made on several fronts, with over 44 goals planned for the next 3 years. To become an "increasingly responsible version of ourselves," out of moral obligation and to make honesty the driving value behind every garment.
Reformation – "Carbon is Canceled"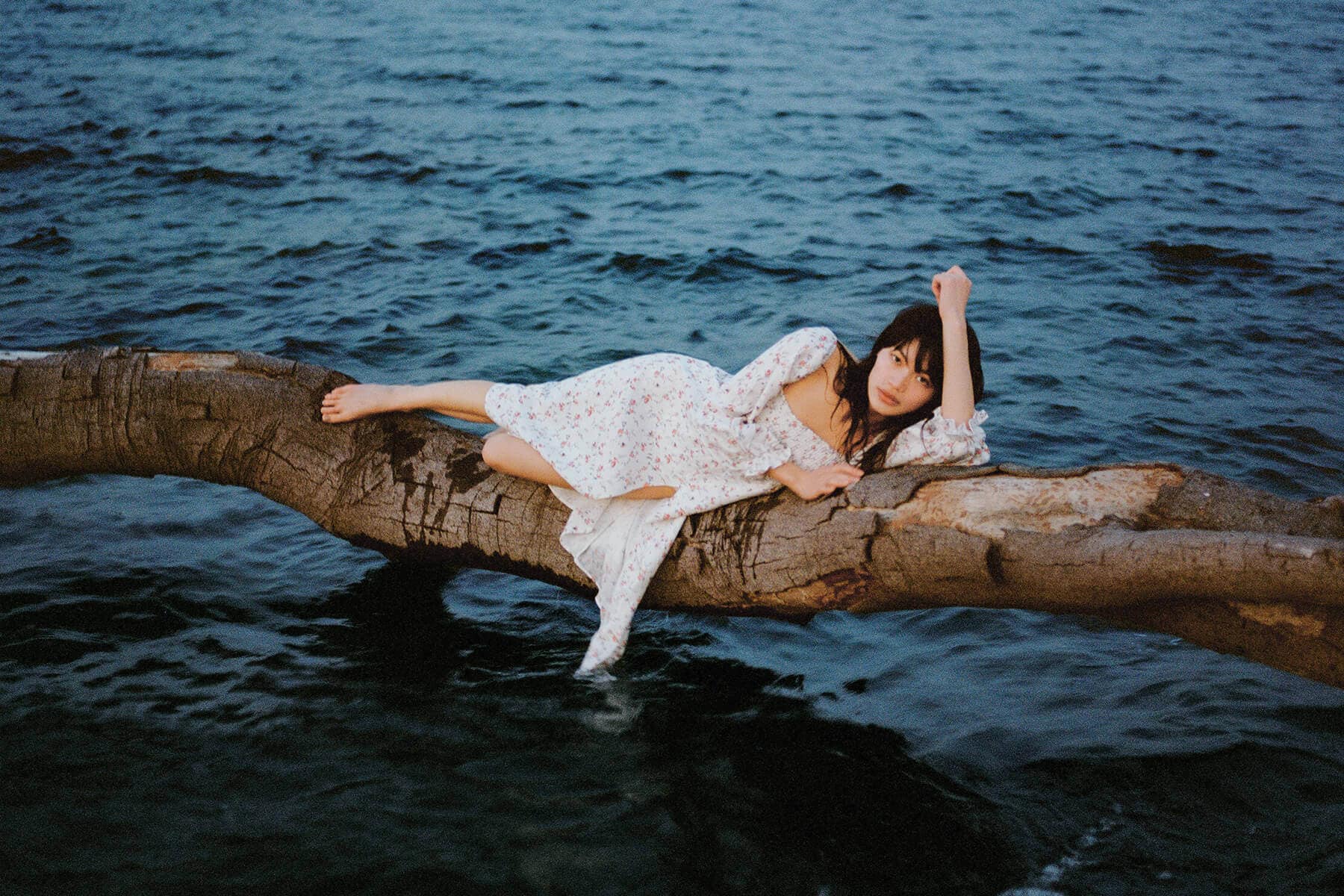 Reformation is the perfect example of how a brand can be beautiful, and trendy, with a romantic aesthetic and, above all, a model of sustainability. Since its foundation in 2015, the company has always been "carbon neutral," and has always promoted initiatives and clothes aimed at raising environmental and humanitarian awareness, using recycled or recyclable materials and in full respect of traceability, to become a full "climate positive" brand by 2025.
Inspired by their path, they launched in 2019 the "Carbon is Canceled" initiative, a series of programs that are aimed at consumers to show them how easy it is to minimize their environmental impact, drastically reducing CO2 emissions. From the adoption of sustainable energy to the purchase on site of packages of "carbon offset" practices, aimed at offsetting CO2 emissions. A kind of "climate credit" to "cover" the environmental impact that we inevitably produce, and that supports many sustainable projects at an international level. All are promoted through a campaign in the full aesthetic canon of the brand, demonstrating how environmental commitment and style can go hand in hand.
Levi's – "Buy Better, Wear Longer"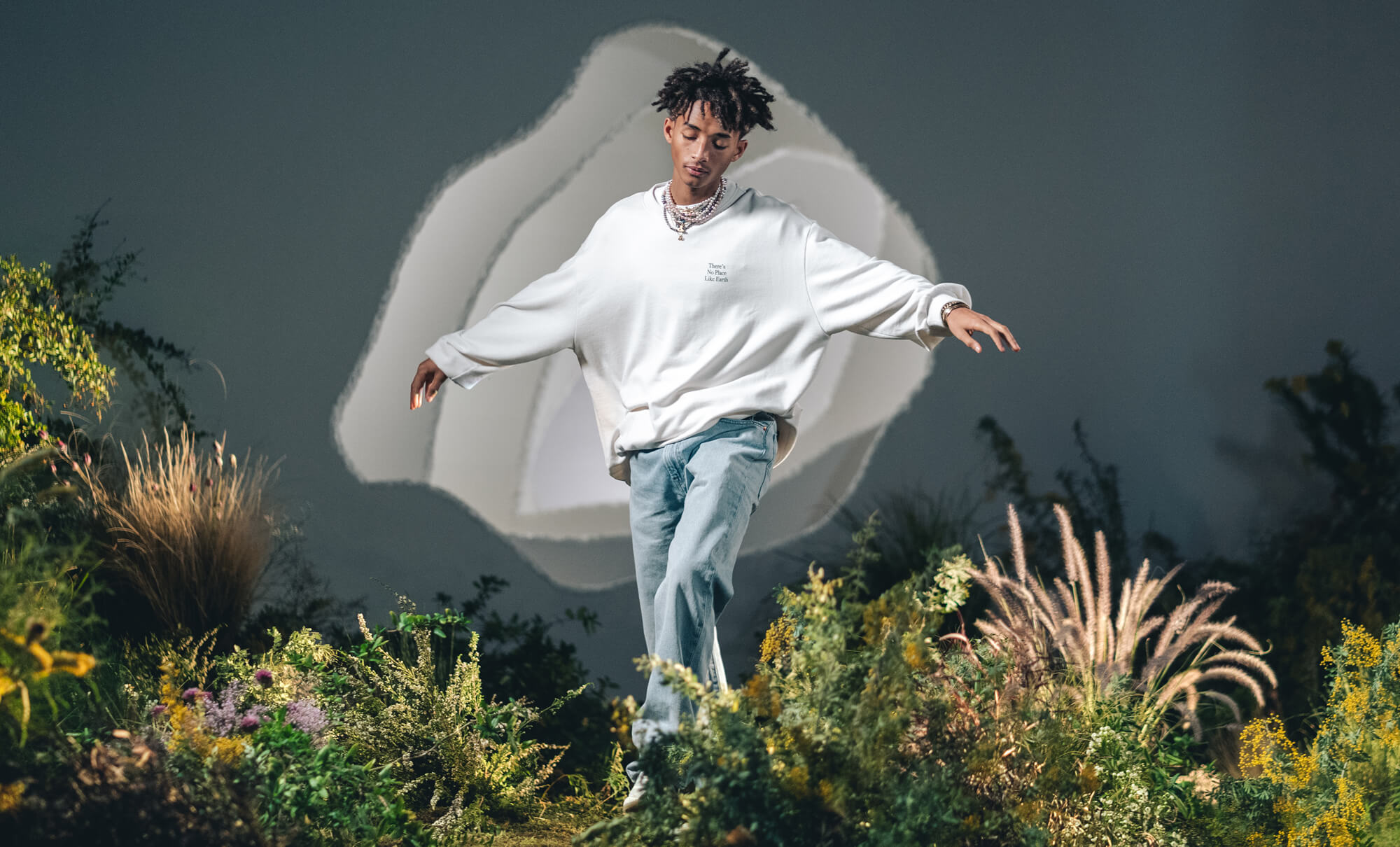 "Made better, buy better, wear longer, but less, waste less and change for good": this is the mantra on which the "Buy better, wear longer" campaign launched in 2021 by Levi's is based. The protagonists are young people who can inspire the younger generations, such as Jaden Smith, Xive Bastida, and Emma Chamberlain, spokespersons for the brand's commitment to creating quality garments that last over time and that respect the planet at every stage of production.
"Levi's denim is meant to be worn for generations, not seasons. With this campaign we want to encourage consumers to be more aware of their clothing choices," said Jennifer Sey, president of the brand. The campaign also includes Levi's commitment to adopt more sustainable production, which includes eco-friendly materials and technologies and significant savings in terms of unused water. To be cool and respectful together, but also as individuals, rethinking the fashion system.