Last month, we focused on the values and keywords of sustainable fashion to be a better consumer (and person). Now that we know "What to look for," the next question is: "Where to look?".
The web and social media give us several answers, with the huge research that can be carried out by combining words such as "fashion," "sustainability," and "information." Among the endless results, there are some reliable names to refer to while looking for insights on the subject, and for destinations where to buy consciously. What are these names? Here they are, collected in this useful guide about online platforms, Apps, and organizations related to sustainable fashion. To save among the favorites of your search engine 😉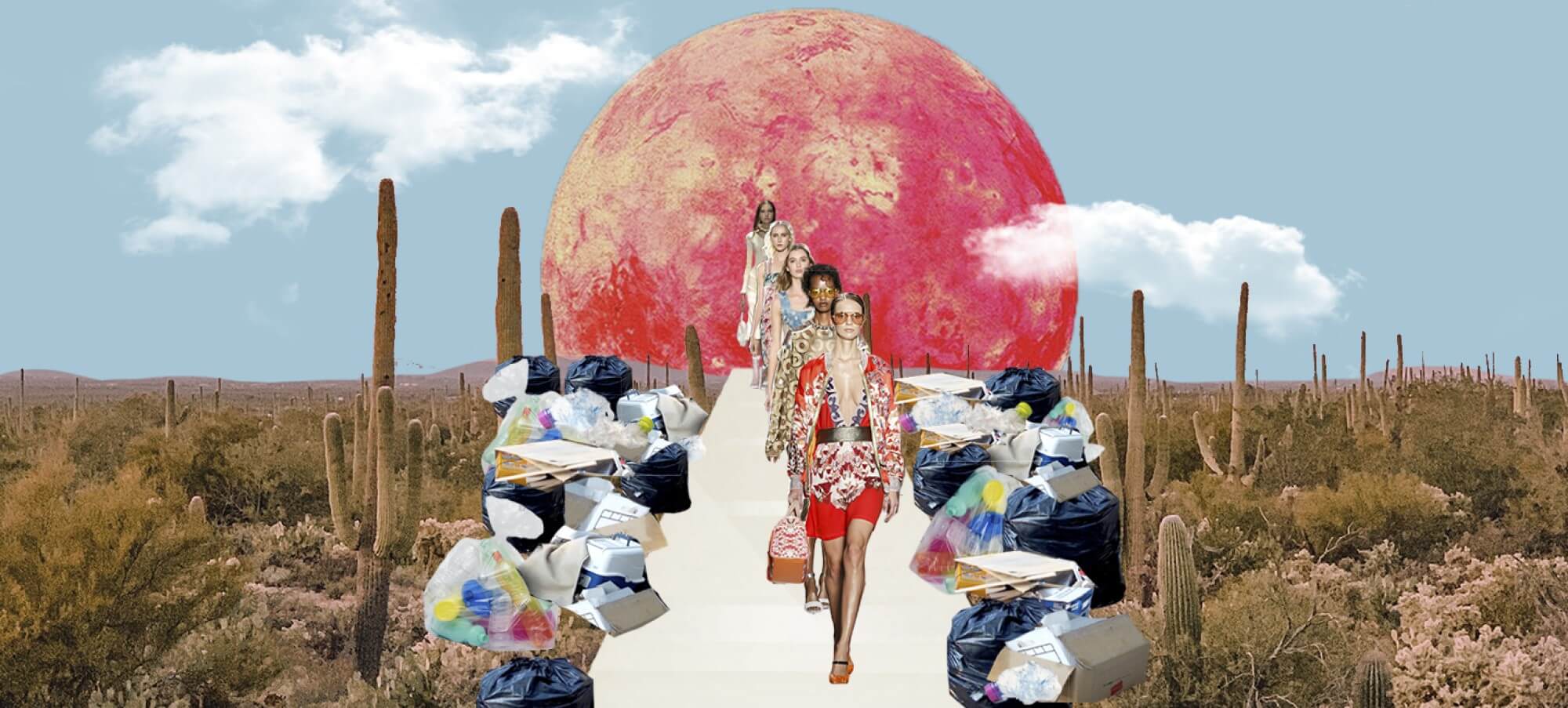 "Sustainability is not a trend, it is the only way forward:" this is the statement that you read when entering the Talia Collective platform. Founded in 2020 by Rebecca Prunali, Talia Collective was born with the desire to bring people closer to sustainability through informative formats (such as the eco-news in pills, small bites of news related to sustainable fashion) and a shop dedicated to a selection of independent brands (both fashion and beauty) for conscious shopping. The platform is also committed to lowering its environmental impact by reducing shootings and resources for editorials, choosing collages and digital creative content instead. Finally, make sure not to miss their interviews with the "Changemakers" of the industry and their newsletter, full of green ideas and insights!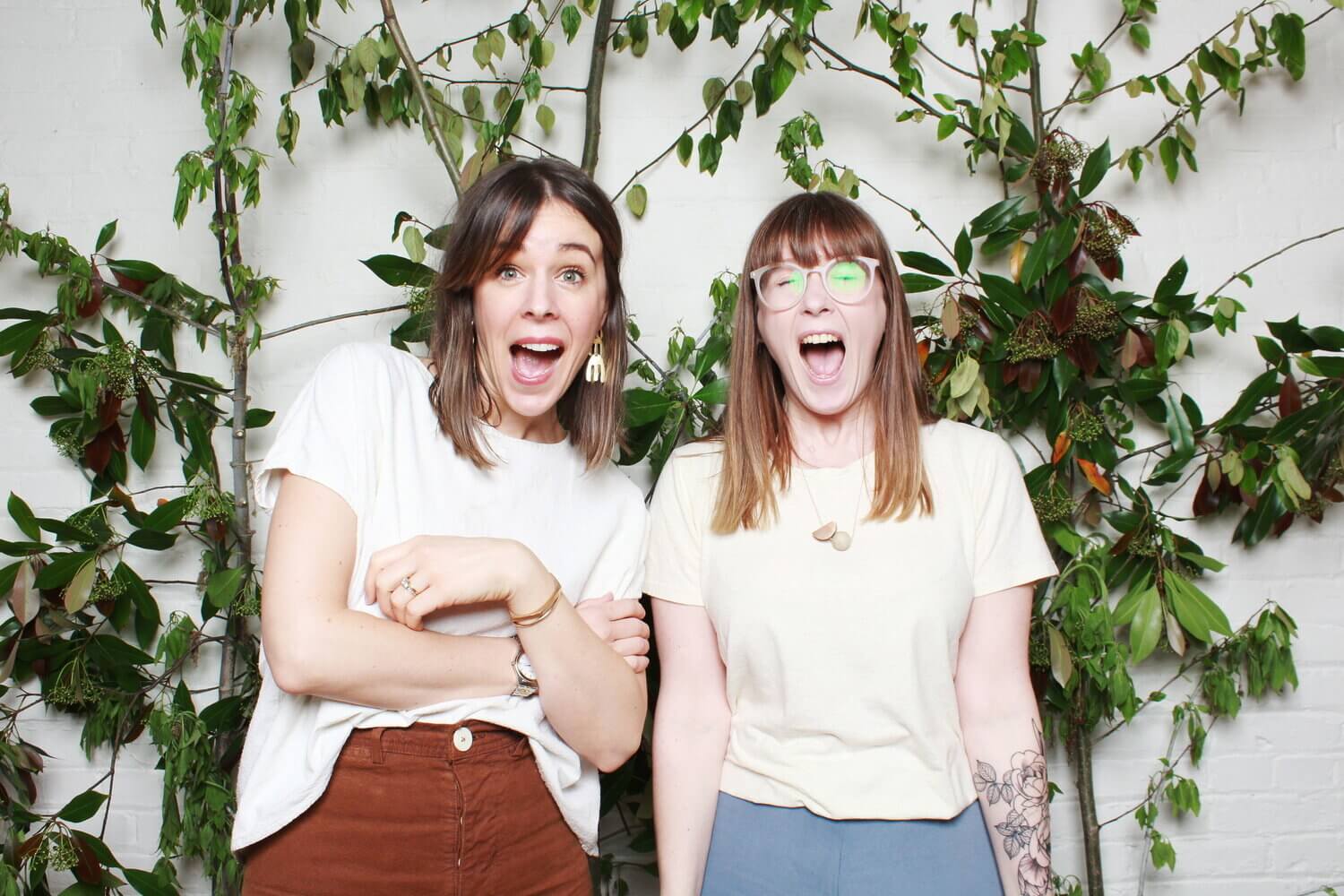 Brittany Sierra is a sustainable fashion enthusiast but, back in 2017, she noticed a lack of offer in terms of events, conferences, and opportunities to create a community around the topic. She then decided to take the initiative by founding The Sustainable Fashion Forum, an online platform that organizes a series of conferences (both in-person and digital) dedicated to sustainable fashion, to connect enthusiasts from all over the world in a simple and in-depth way. The platform features a series of articles and insights on the subject, but they are particularly famous for their conferences, and above all, the SFF Online stands out. It has now reached its fifth year, and it is scheduled for 2021 from April 20th to April 24th, and it includes a series of interviews, workshops, conferences, and networking possibilities focused on sustainability. In the past, there were important speakers such as Mara Hoffman, Adidas, Nordstrom, Vogue, Thredup, and Fashion Revolution. It is truly an unmissable opportunity to connect with fashion sustainability enthusiasts and professionals!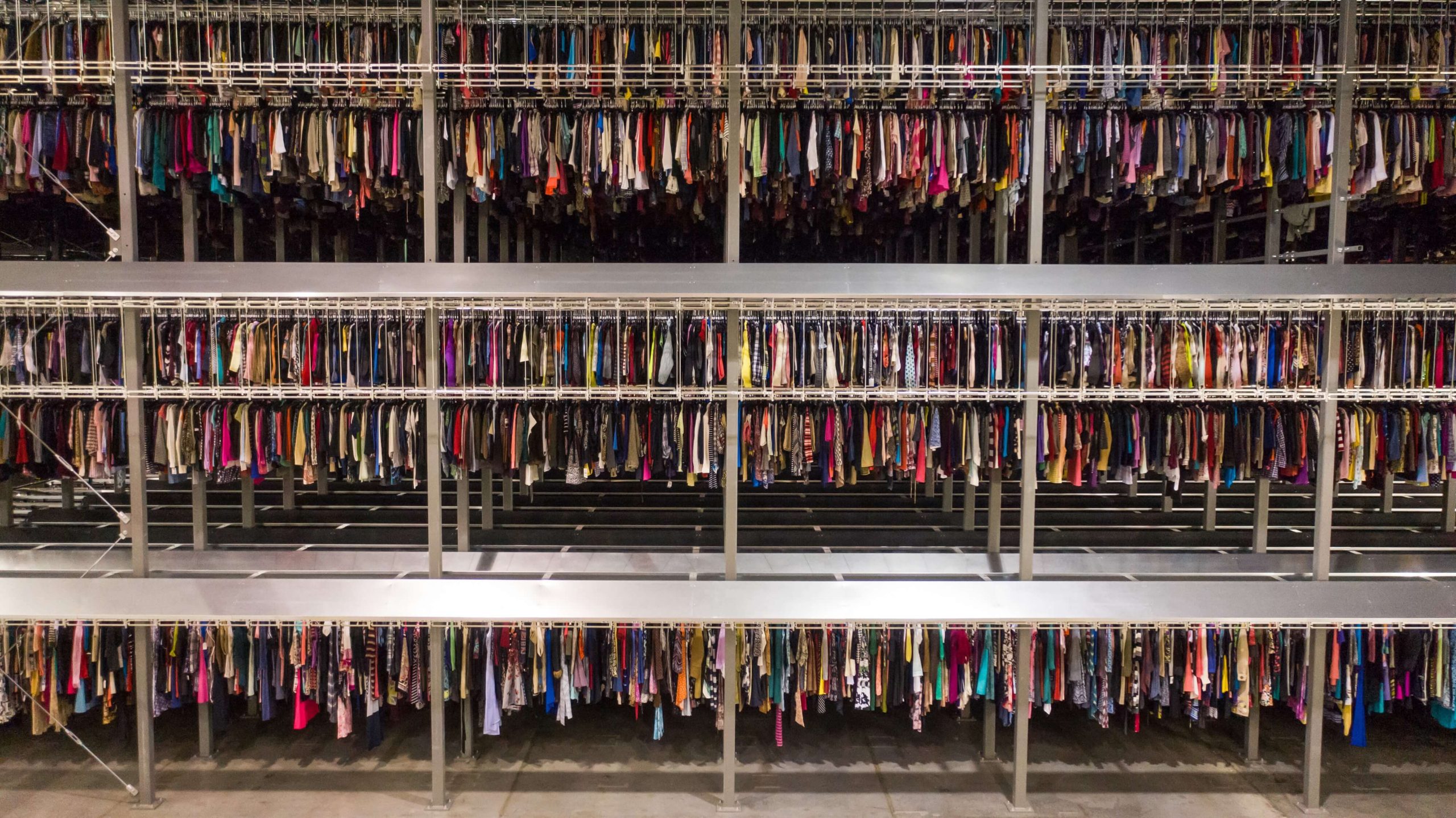 The second-hand field has increased hugely over the past year, and the outlook for the future is optimistic: ThredUP becomes part of this strand as the last frontier of second-hand shopping, giving the possibility to buy and sell fashion clothes and accessories (both luxury and non) at great prices, to sustain the circular economy. Their Goody Boxes and Rescue Boxes are very interesting: the first one allows consumers to receive a box of clothes and accessories based on a questionnaire focused on their needs and interests by paying a subscription; the second, divided into categories of products, gives people the possibility to buy boxes without knowing what's inside, they only know that they contain clothes with some small flaws or that have been available on the website for a long time! Besides being a shopping platform, ThredUP shares many insights on sustainability in fashion, starting with their annual "Fashion Resale Market and Trend Report," dedicated to a complete insight over the performance of the second-hand field. You can also buy a collection of t-shirts made by Olivia Wilde and discover, through a quiz, what's your carbon footprint to be aware of your environmental impact. Not bad at all!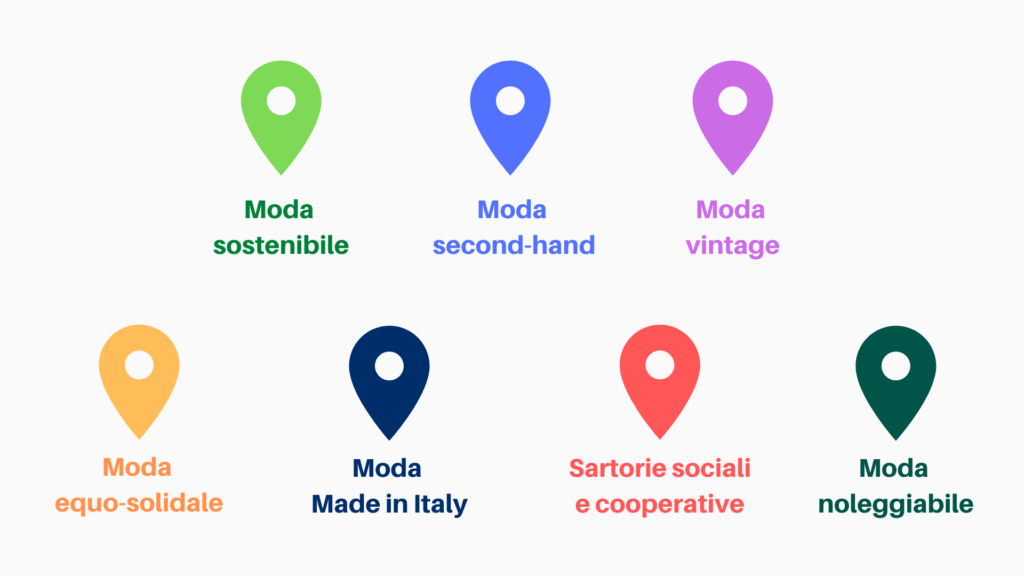 A huge database of eco-sustainable brands for men, women, and children, with an Italian focus: that's Il Vestito Verde, a platform that encourages conscious shopping in a simple way. Through a list of brands divided by categories (highlighting the price range), the goal of Il Vestito Verde is to encourage the purchase of quality products while respecting the environment, workers, and consumers. There is also a blog full of insights with a focus on Made in Italy. Last but not least, is the map that can be integrated with Google Maps divided by topics (second-hand, vintage, sustainable, fair trade, handmade, made in Italy, and rent) that outlines all the sustainable fashion stores in Italy, to find with a simple click those closest to you!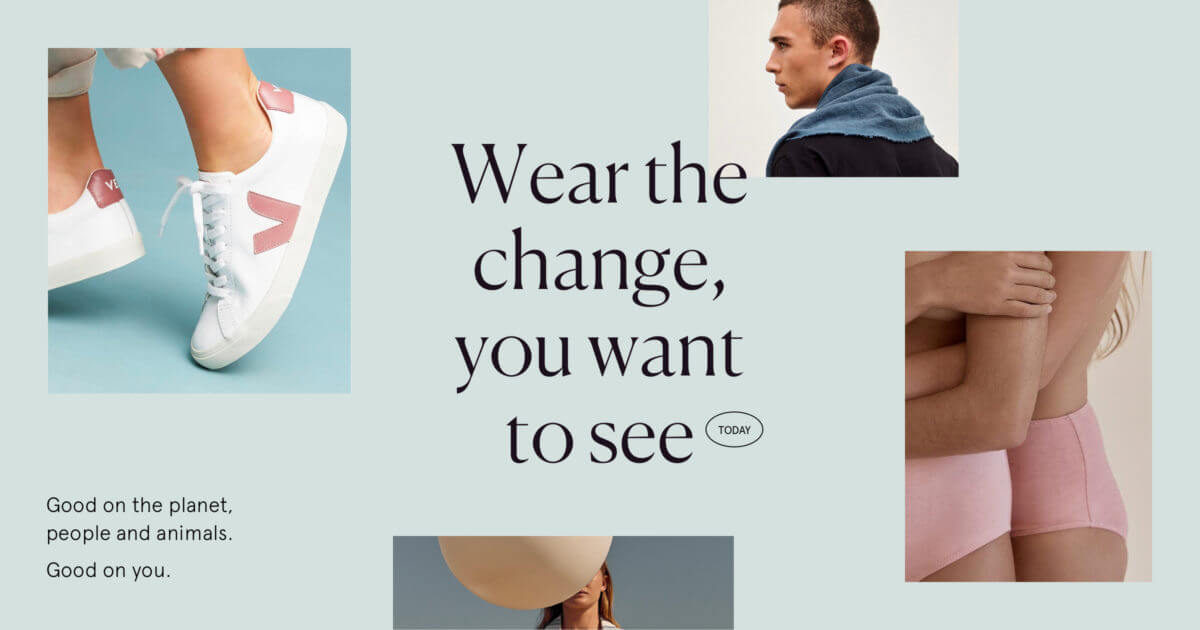 If before buying something you ask yourself: "What is the environmental impact of this brand? Where can I find more about it?", then the solution you are looking for is the Good on You App. Founded in Australia in 2013, the application evaluates over 2,000 fashion brands considering the impact on the environment, workers, and animals, through in-depth research led by scientists and experts that takes into account different data, certifications, and standards, also thanks to the support of important associations such as Fair Trade and Cradle to Cradle. Brands get a rating that ranges from "bad" to "excellent," and all the biggest brands are included, with the ability to report new ones to expand the database. It is the ultimate App for sustainable fashion lovers (green fashion icon Emma Watson has also supported it several times), as it recommends to users the most sustainable alternatives aligned with their research. Don't miss their newsletter dedicated to updates and insights on the status of the industry!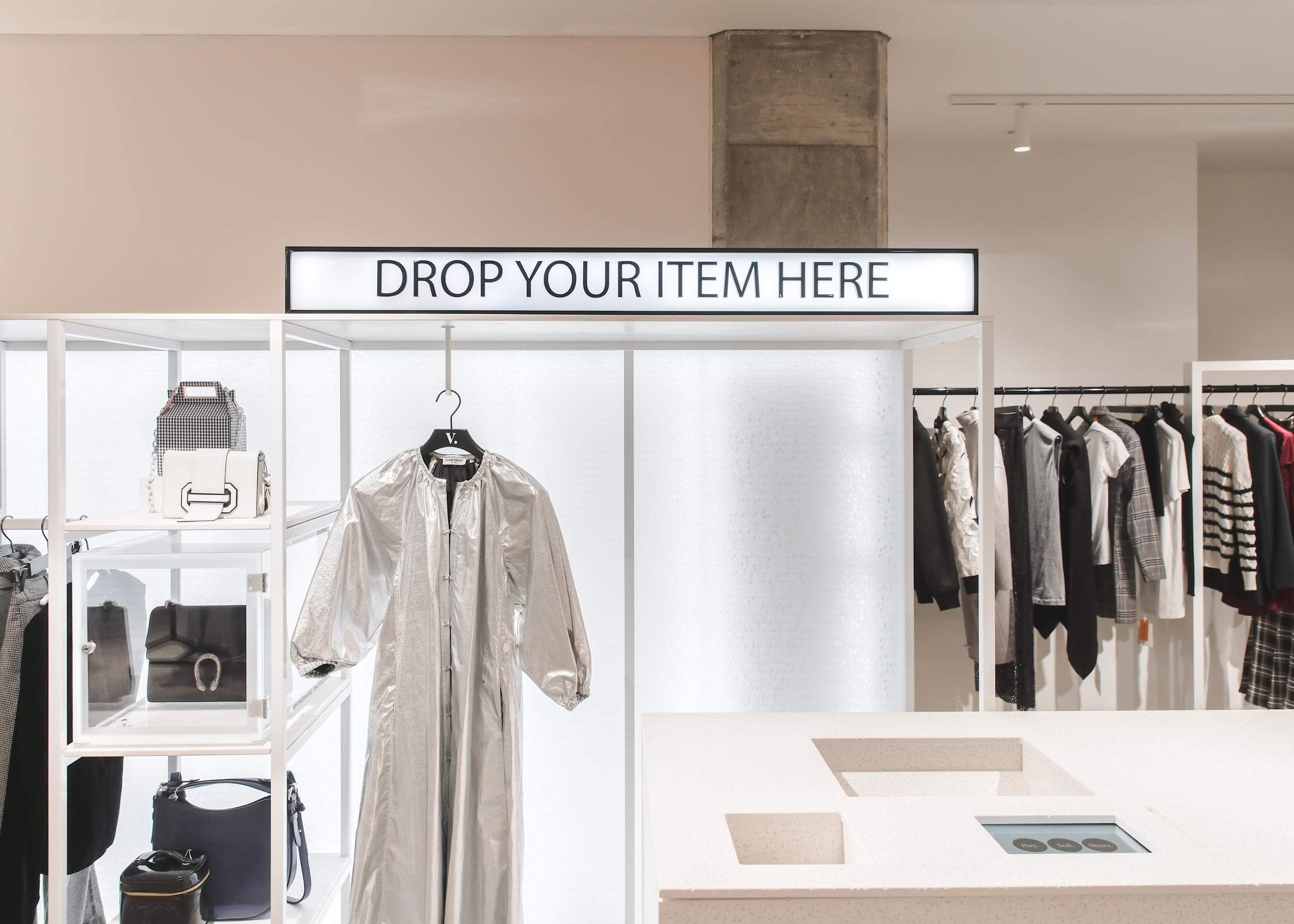 The second-hand luxury fashion platform par excellence, with prices discounted up to 70%, is the mecca for fashion enthusiasts who aspire to buy unique, affordable pieces. This luxury buying-selling empire was founded in 2009 and now has six headquarters worldwide (the main one is in Paris). On Vestiaire, you can buy little or never used clothes, going through some vintage accessories that are real treasures (no, the Birkin by Hermès at affordable prices does not exist, give up this dream). All items are verified by a team of experts, guaranteeing buyers the authenticity and status of the product, for a shopping experience that incentivizes fashion enthusiasts to get closer to the world of the second-hand. A piece of advice: keep checking the App to be always updated on the many initiatives and special days that will give you access to further discounts to finally buy that piece of clothing that has always been on your wishlist!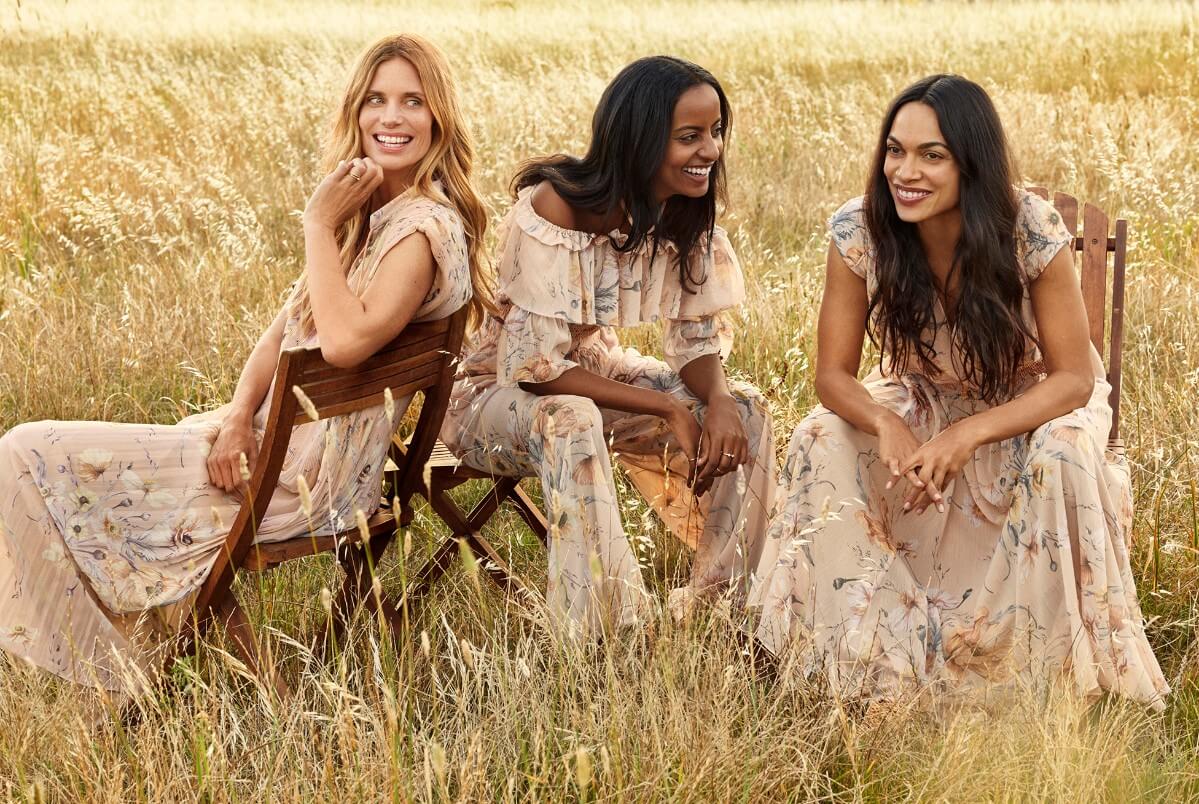 Vesti la Natura is a platform that, since 2016, has been sharing insights on the concepts of sustainable and cruelty-free fashion with a focus on materials. Besides the different themed articles, Vesti la Natura provides clarity on the many certifications and it also offers a course dedicated to sustainable fashion. But the real gem is ecoFASHION, an App designed to promote the sale of ecological products to encourage conscious shopping. The App presents a geolocation system that allows users to find fashion brands, clothing stores (both physical and online), and certified and verified artisans who promote and sell ethical products (both clothing and accessories) with low environmental impact. The App does not allow you to buy directly, but you can select the item from the gallery and complete the purchase directly from the manufacturer/store in online e-commerce. The products are searchable through certifications and materials, and you can also join a live chat with the sellers, thus creating a real sustainable network.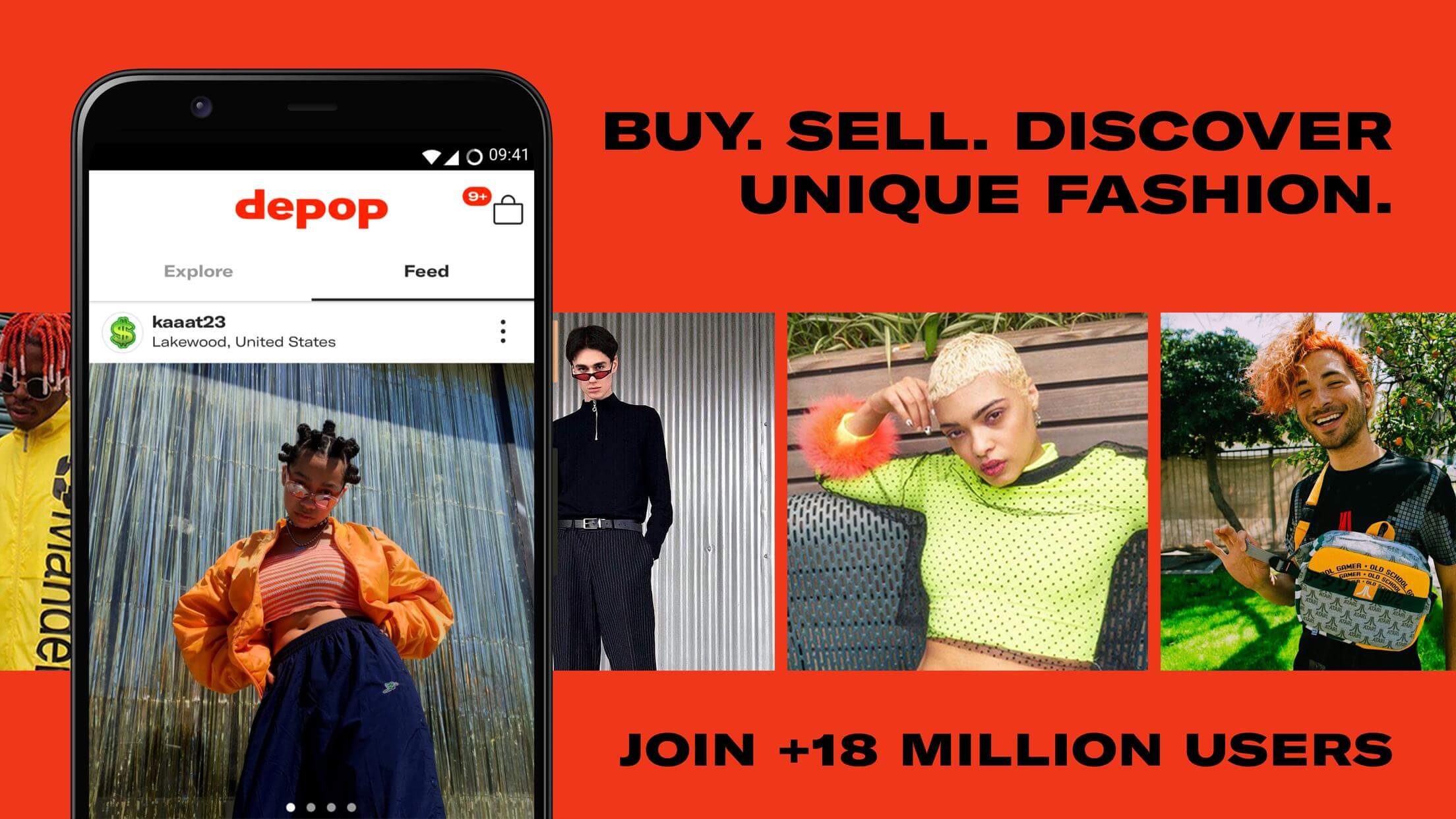 Do you have items in your wardrobe that you no longer use and would like to sell? The solution is Depop, the app par excellence for buying and selling clothes, a real second-hand's heaven that also allows you to create a community of sustainable fashion enthusiasts. You can set the research through reference style, price, sizes, and brands, also defining your profile to discover the pieces of advice from the App. The ultimate feature is the showcase, where you can find the items with the most beautiful and creative photos, and profiles with the best reviews. The App is similar to Instagram, it allows you to leave likes and save items, and the sale happens between user and seller. It is important not to sell counterfeit items and to guarantee their status by posting realistic photos because honesty is also a sustainable value!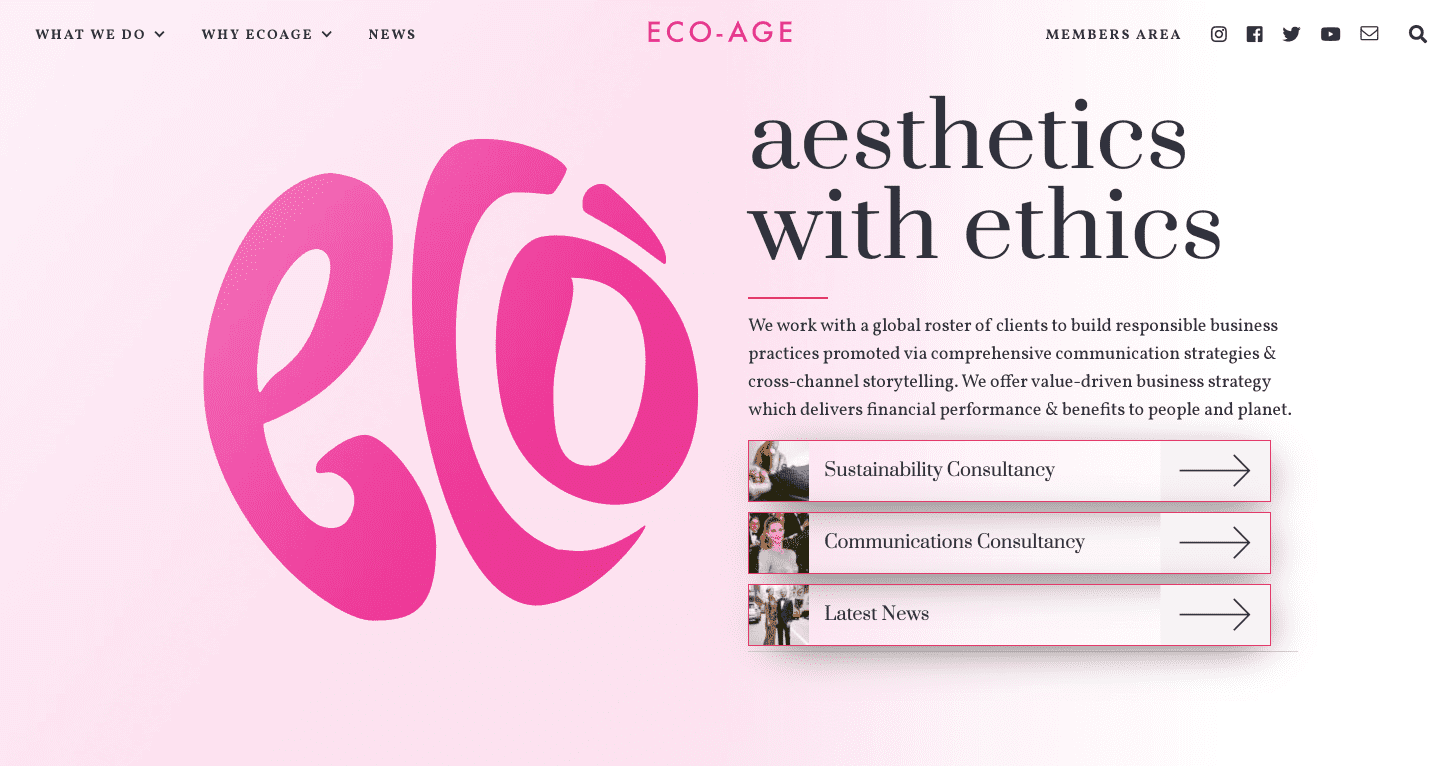 Eco-Age is a magazine and agency focused on sustainable communication and consulting. Founded in London by Livia Firth and Nicola Giuggioli, it guides brands and consumers towards ethical and sustainable fashion, while talking about sustainability through its content and themed collaborations. Also responsible for several documentaries that shed light on supply chains worldwide, Eco-Age boasts Chopard, Diesel, and Kering among its customers, making projects and strategies that respect both the environment and workers. All the changes and benefits of Eco Age's work can be traced in the name of transparency. To give even more prestige to sustainability, Eco-Age hosts every year, in collaboration with the Camera Nazionale Della Moda Italiana, the Green Carpet Fashion Awards, an event born to celebrate the sustainable achievements within the fashion and luxury supply chain, where guests walk on the red carpet with rented, second-hand clothes or clothes made from recycled materials and fabrics clothes.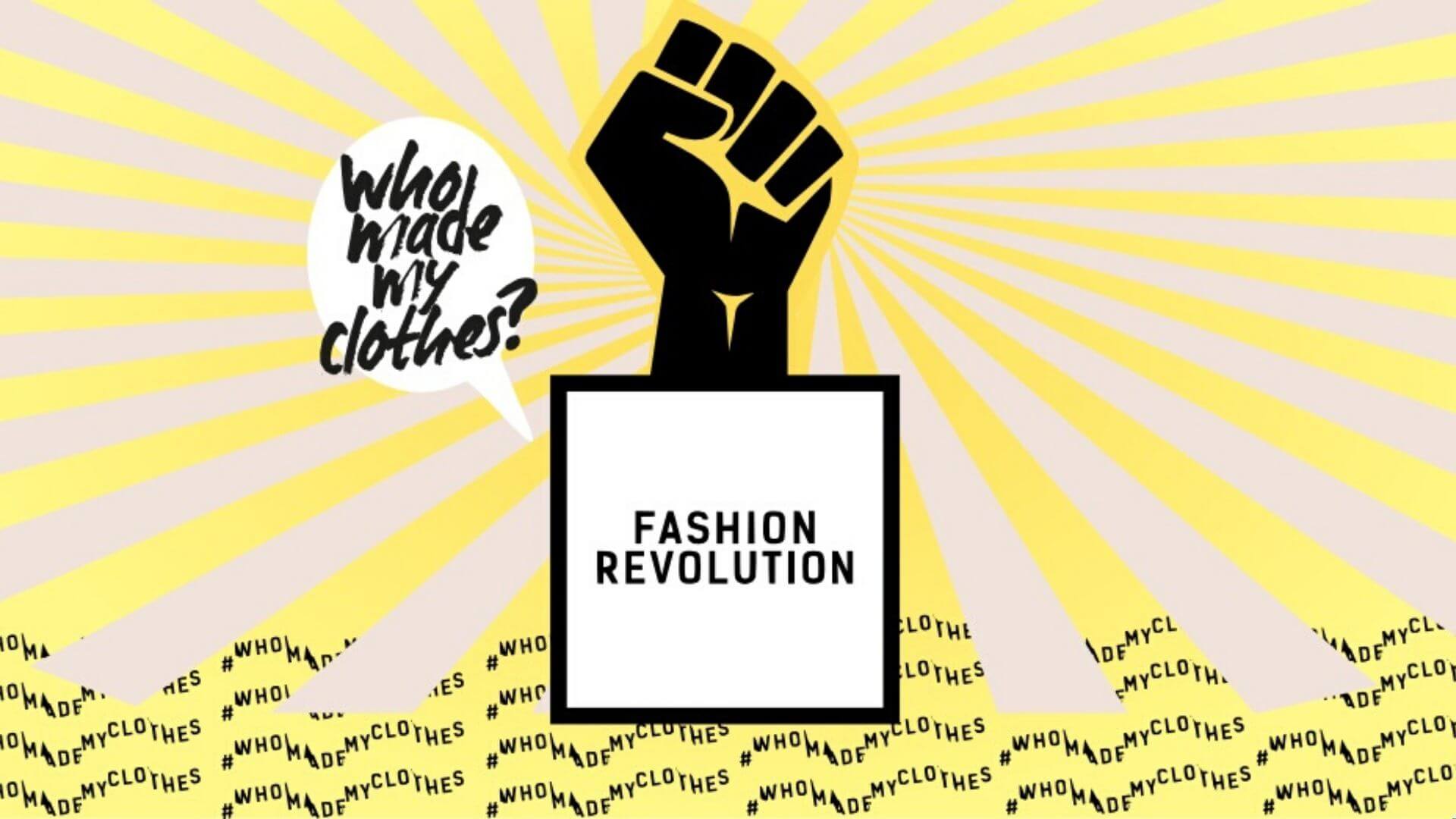 On April 24th, 2013, the Rana Plaza, a building that houses 3000 textile workers in Bangladesh, collapsed due to a lack of safety regulations: 1,129 people died, becoming one of the greatest tragedies in contemporary history. The awareness that living and working under certain conditions can no longer be tolerated leads Carry Somers and Orsola de Castro to found Fashion Revolution: this is the beginning of a movement that marks an epochal change towards sustainable fashion. It features many initiatives such as #whomademyclothes (the campaign that invites people to photograph themselves while showing the labels of their garments, asking brands who made their clothes), Fashion Revolution Week (a series of initiatives on a global scale that takes place once a year in the commemorative week of the Rana Plaza disaster) and the Fashion Revolution Transparency Index (an index that sheds light on the state and progress of the fashion industry). Fashion Revolution involves experts and the public in a battle that, through the understanding of the supply chain behind clothes, wants to bring real change to the world.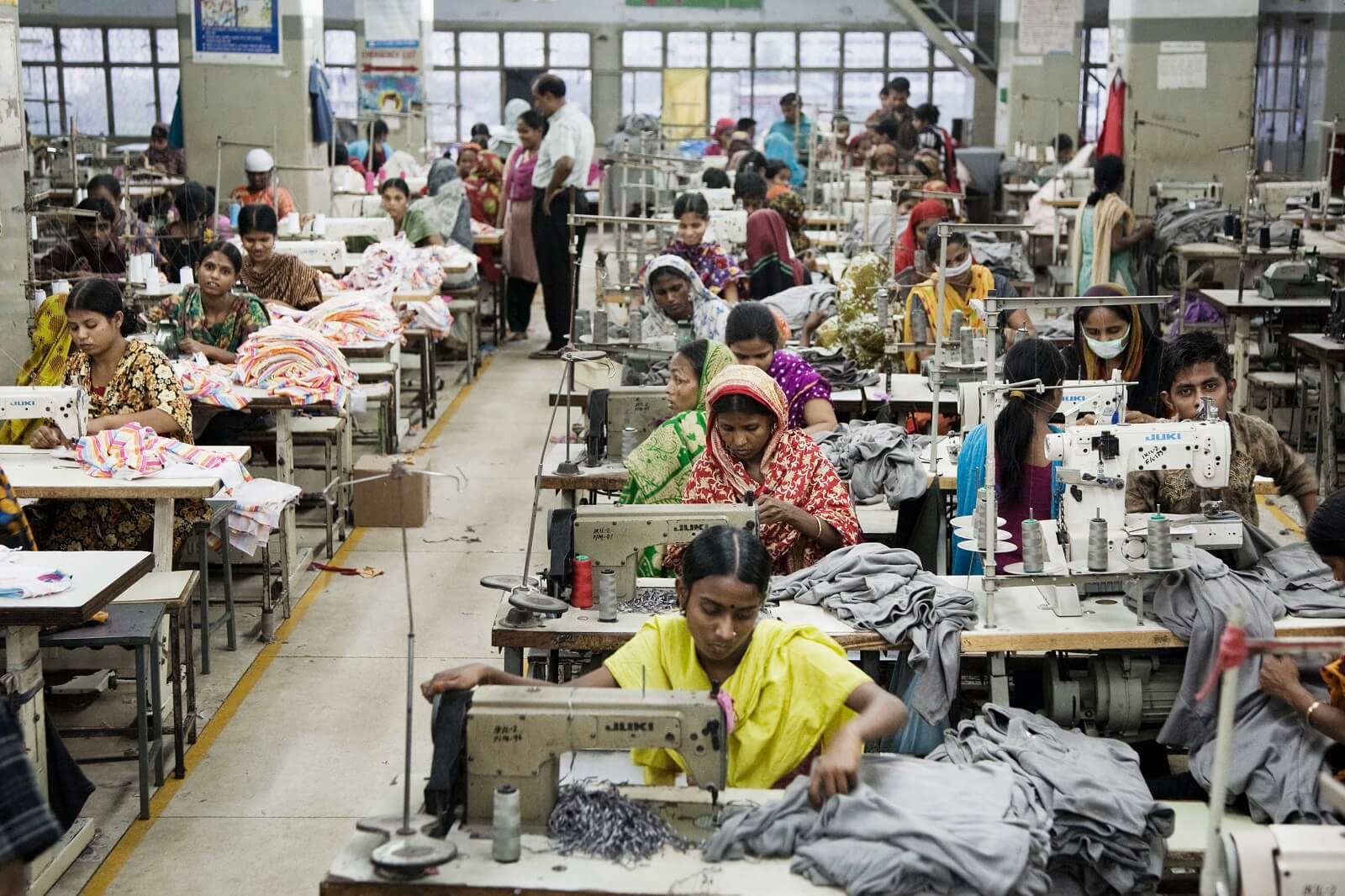 Since 1989, this global network has been investing efforts to improve working conditions in the fashion industry to end exploitation and humanitarian injustice. Addressing consumers, companies, and the government itself through campaigns and petitions, of which it shares constant updates, CCC offers direct support to workers fighting for their rights and demanding better conditions. From women's rights to minimum bloodletting, CCC turns a local problem into a global issue (also thanks to the many organizations with which it cooperates), to give voice to a series of injustices that affect all of us on a human level thanks to the power of communication and sharing.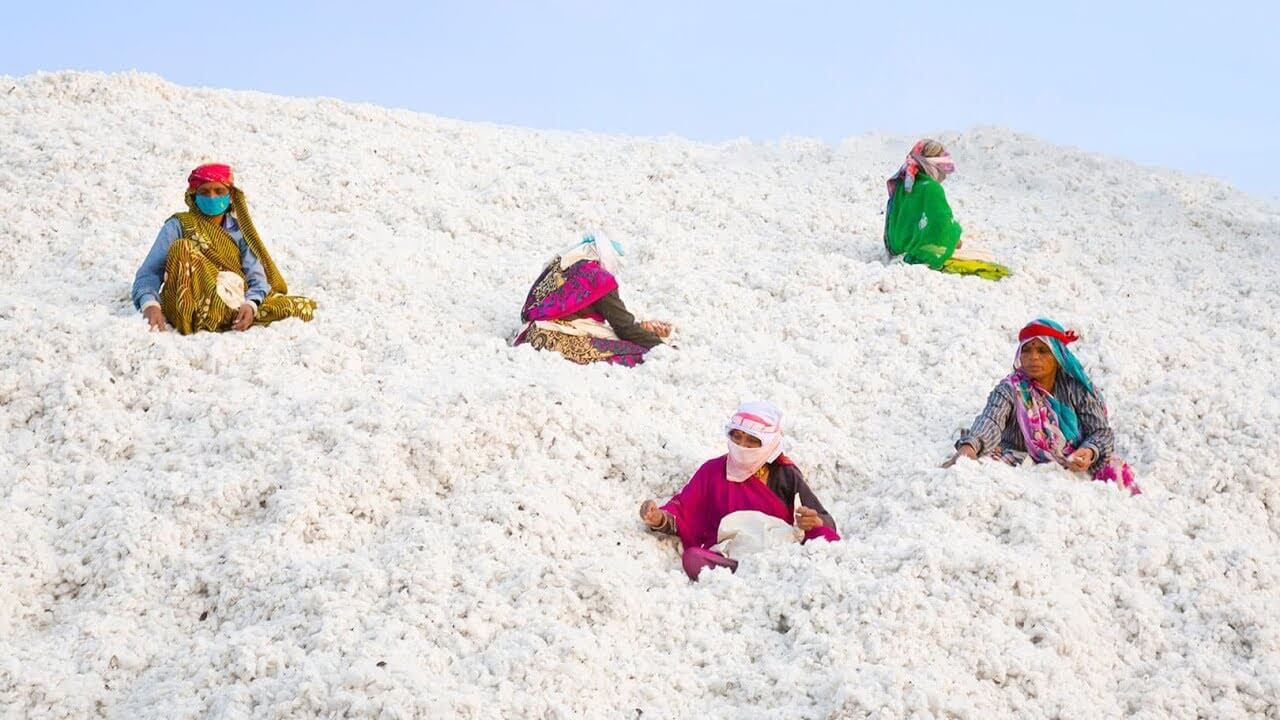 Remake is a community of millennial and Gen Z women to end fast fashion through a series of sustainable initiatives, such as educating world leaders to hold workshops, panels, and webinars to spread the voice about sustainable fashion, creating documentaries and campaigns that raise awareness on the subject and making consumers aware of the state of certain brands through the Seal of Approval process, which shares information related to production processes (evaluating values such as working conditions, waste of water and materials, etc.). A project with a young imprint that is going strong, especially among young people and on social media, to underline once again how the only real trend to follow is that of sustainability.