The moment I started writing this article, the lyrics from an Italian song came to my mind: "To make a table, it takes wood. To make wood, it takes a tree" and so on, up to the flower. Now, let's try to adapt this song to sustainable fashion: "To make a sustainable dress it takes…": respect for the environment, animals, and workers involved in the supply chain. It also takes the preservation of the circular system, based on the principles of recovery, recycling, and reuse of both the resources involved (such as water) and the CO2 emissions produced. Then, it takes the certifications that testify the results achieved in the name of transparency…
In other words, it takes commitment, will, desire for change, and, above all, speaking in "practical" terms, it takes sustainable materials and fabrics! That sounds easy, but what are they? And how do we recognize them? Here is a guide to get to know what clothes are made of!
THE CLASSIC FABRICS
NATURAL FIBRES
They are individual filaments with a length already established in nature that is, then, spun and twisted to form threads used to make fabrics such as cotton, linen, hemp, jute, silk, and wool (the latter two are animal-based).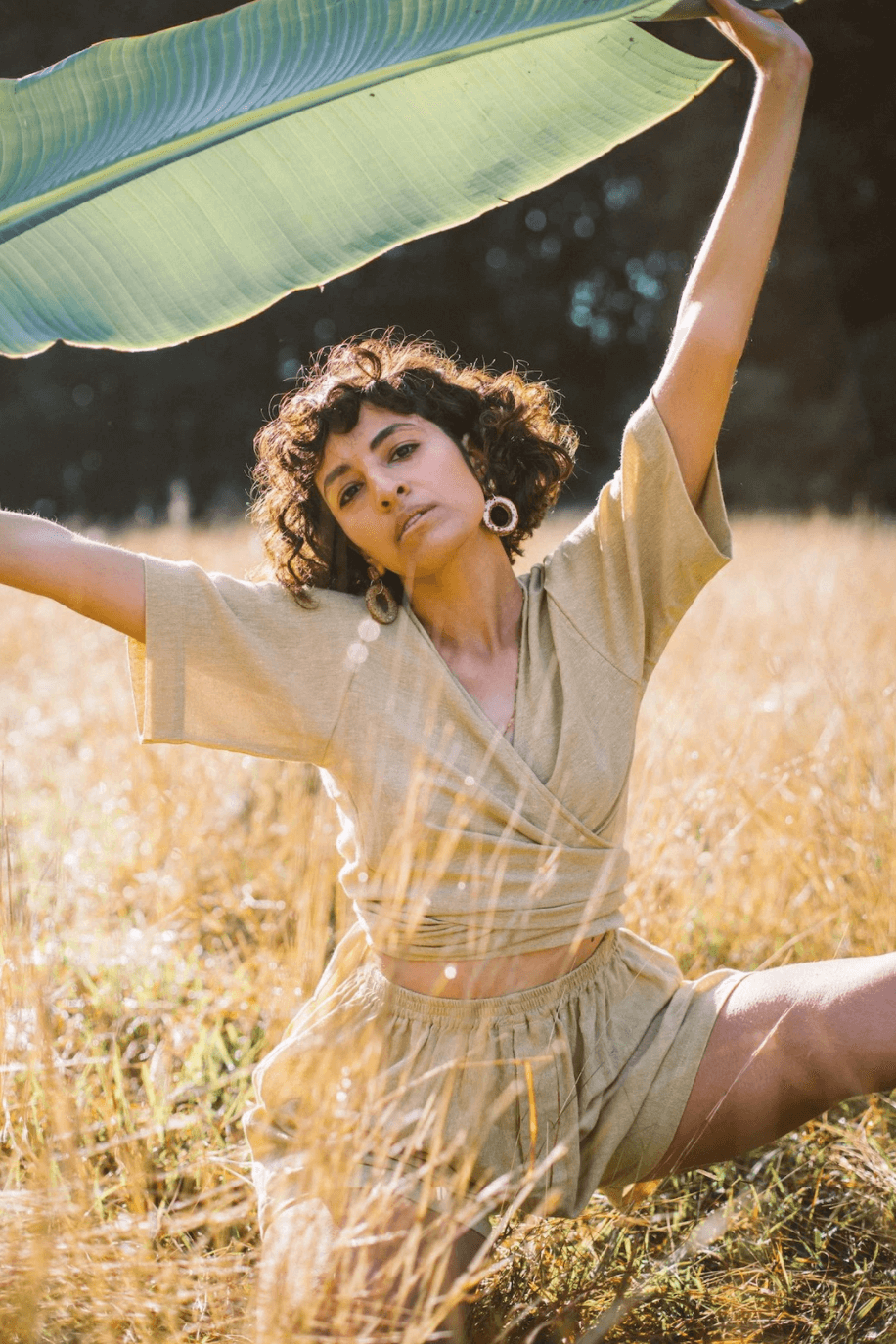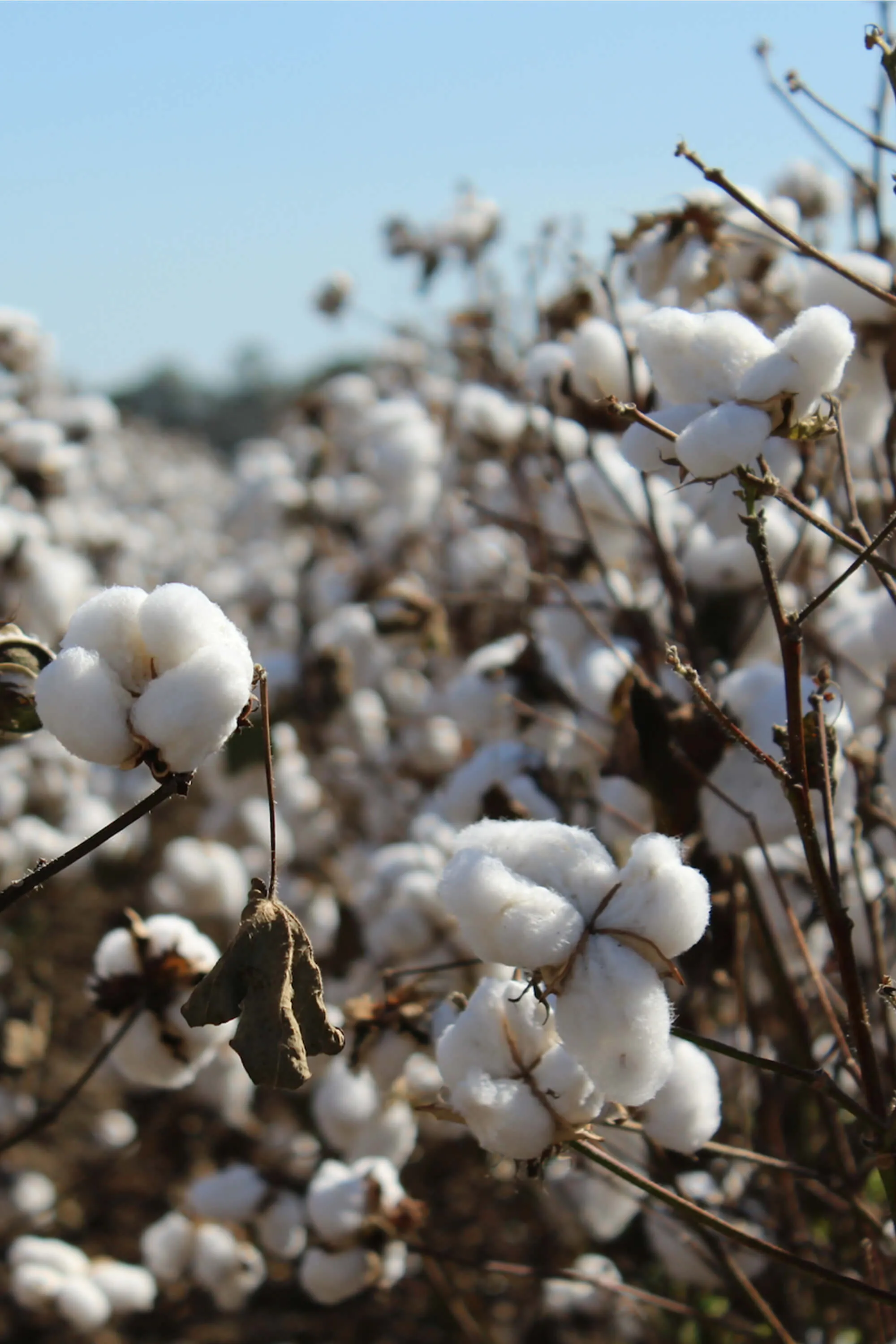 COTTON: a textile fiber made from cotton wool that wraps the seeds of Gossypium plants. The processing of cotton is harmful to the environment, and that's why it is important to use organic cotton. This one needs 91% less water compared to the traditional one, it is less polluting, and it produces less CO2. How to recognize it? Pay attention to the OCS (organic content standard) or GOTS (Global Organic Textile Standard) certifications and Fairtrade label to ensure that a cotton garment meets the international standards on all its production levels.
LINEN: we all remember that history class about Egypt and linen, obtained from a plant of the Linaceae family. It is a precious, durable, breathable, and thermoregulating thin yarn and, precisely for its qualities, it is used in many fields. It is a biodegradable and recyclable material, and you do not need large quantities of water or energy to get it; plus, its plantations contribute to the reduction of carbon dioxide present in the air. Among the certifications that evaluate its excellence, we can find Masters of Linen and GOTS (Global Organic Textile Standard).
JUTE: it is obtained from the fuse of Corchorus plants that grow in humid environments, mainly in India and China. These seeds are dried, macerated, and then processed to get a 100% biodegradable and versatile fiber, also known as "gold fiber" for its shiny look. Its production does not require chemical assistance or pesticides, and it has been proved that one hectare of jute plants can absorb up to 15 tons of carbon dioxide and release up to 11 tons of oxygen during the growing season while improving soil quality!
HEMP: the fibers come from the plants of the Cannabis family, and the processing they go under is similar to that of linen as it does not require chemicals; just consider that hemp, jute, and linen can be defined as ecological fibers even without the need for certification. It is a precious, versatile, and comfortable material whose fibers can also be mixed with those of other materials to give life to highly resistant products.
SILK: one of the finest textiles that comes from a viscous substance produced from the cocoon of silkworms, which is first dried and then macerated before carrying out the brushing to get the actual yarn. Worms feed only on leaves from the Mulberry tree, whose plantations raise the biodiversity level of the ecosystem and do not need fertilizers or pesticides, with a very low environmental impact. The silk fiber is also 100% recyclable and reusable. Among its certifications, we can find GOTS, Oeko Tex Standard 100, Reach, and Fair Wear Foundation.
WOOL: you can get it from the carding and spinning of the sheep fleece, and it is a breathable, soft material that retains moisture. However, it is better to choose organic wool, which is obtained in farms where animals are free to gaze and shorn at the right times of the year, without violent treatments. This yarn is then worked in a respectful way towards the environment, and dangerous chemicals are replaced by sustainable ones. Some examples are the regenerated wool and the TirolWool, a registered mark for Tyrolean sheep, who live in Tyrolean pastures and are only coughed up when they go downstream in the pre-summer time. TirolWool is raw wool produced with the OXY-WASH ecological washing system. Certifications for organic wool are Responsible Wool Standard, GOTS, Organic Content Standard, Oeko Tex Standard 100, Reach, and Fair Wear Foundation.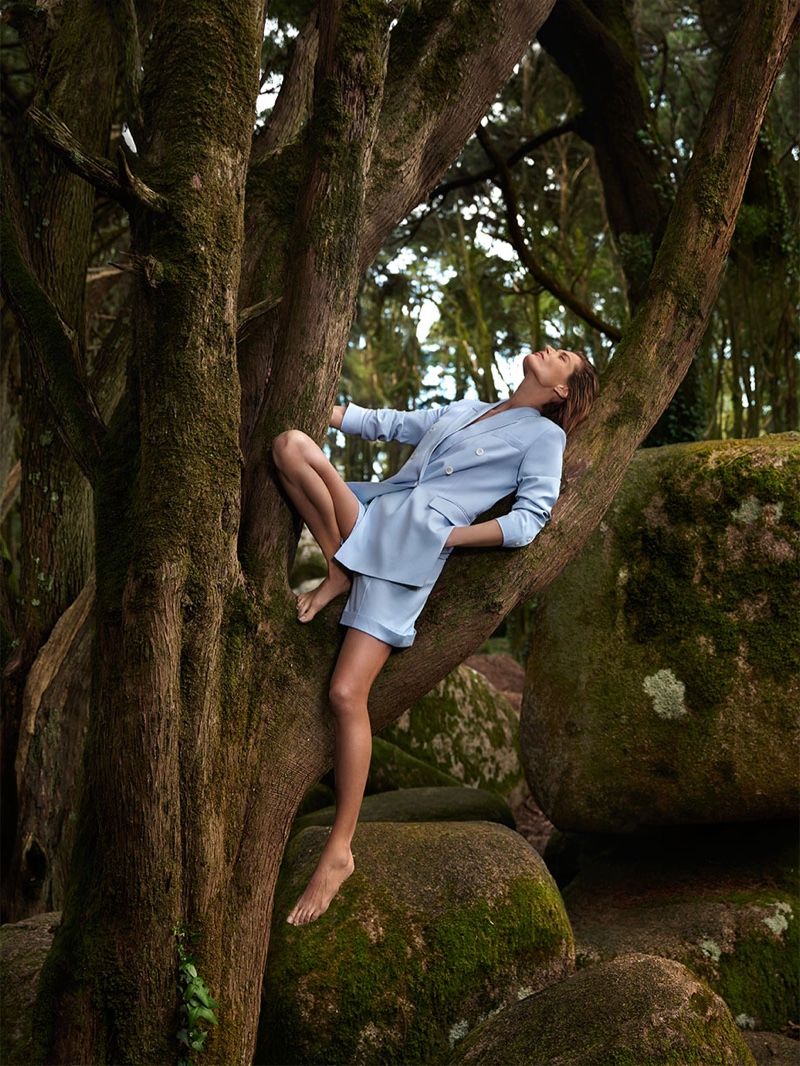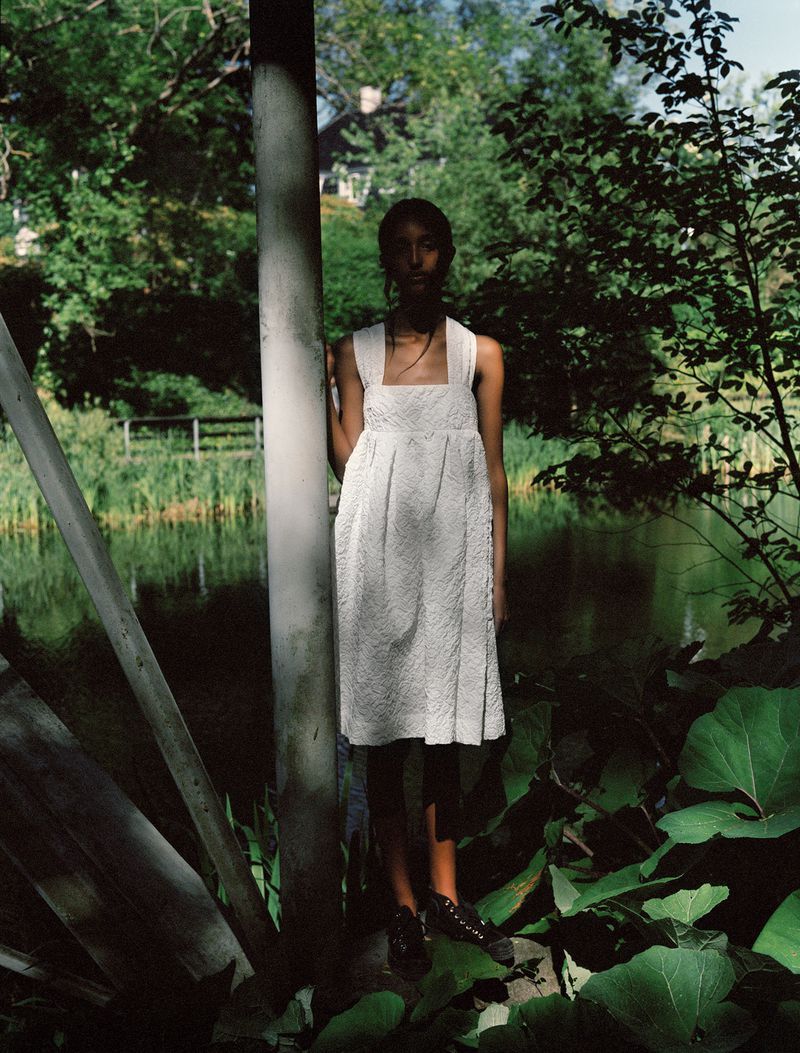 CASHMERE
Let's bust a myth: cashmere production is not sustainable. It used to be, when the fiber was considered valuable and therefore rationed: just consider that cashmere is obtained by combing once a year the Hircus goats, raised by nomadic shepherds in the Sinkiang regions, Tibet and Mongolia, and that to make one sweater you need about 4 goats. Over the years, the increase in demand has led to overcrowding of flocks and the consequent over-exploitation of the territory that is no longer sustainable. The solution? Recycled cashmere, which saves 97% of CO2 emissions, 76% of energy, and 92% of water compared to the production of virgin matter, ensuring a breathable, antistatic garment that lasts forever. Among its certifications, we can find GOTS, Organic Content Standard, Oeko Tex Standard 100, Reach, and the Fair Wear Foundation.
BAMBOO
From bamboo fibers, you get an artificial viscose of natural origin. Given the chemical extraction, it is better to buy bamboo clothes made by companies that provide sustainable and certified processes, with reduced use of water and energy while avoiding harmful toxic substances. The cultivation of bamboo, which is mainly in Asia, happens, instead, with low environmental impact: the use of its sustainable fiber allows to get soft, resistant, and bright clothes, as well as anti-bacterial and elastic. Among its certifications, there are Oeko Tex Standard 100, Reach, Fair Wear Foundation, and Animal Free.
THE INNOVATIVE MATERIALS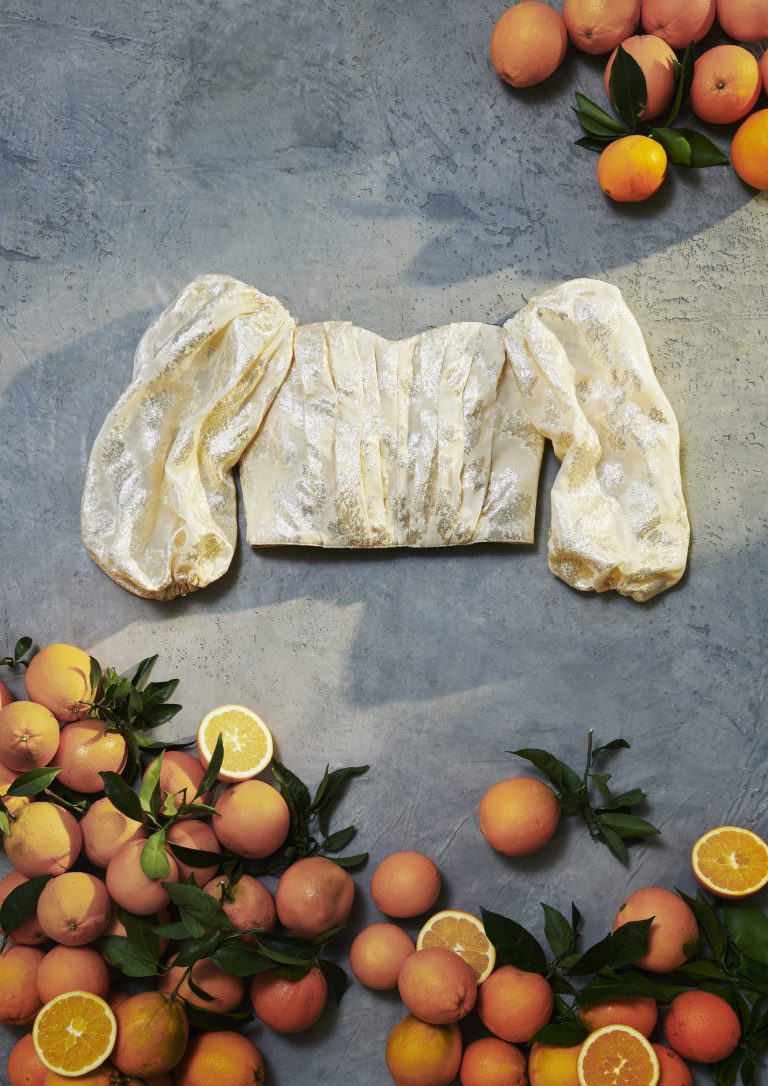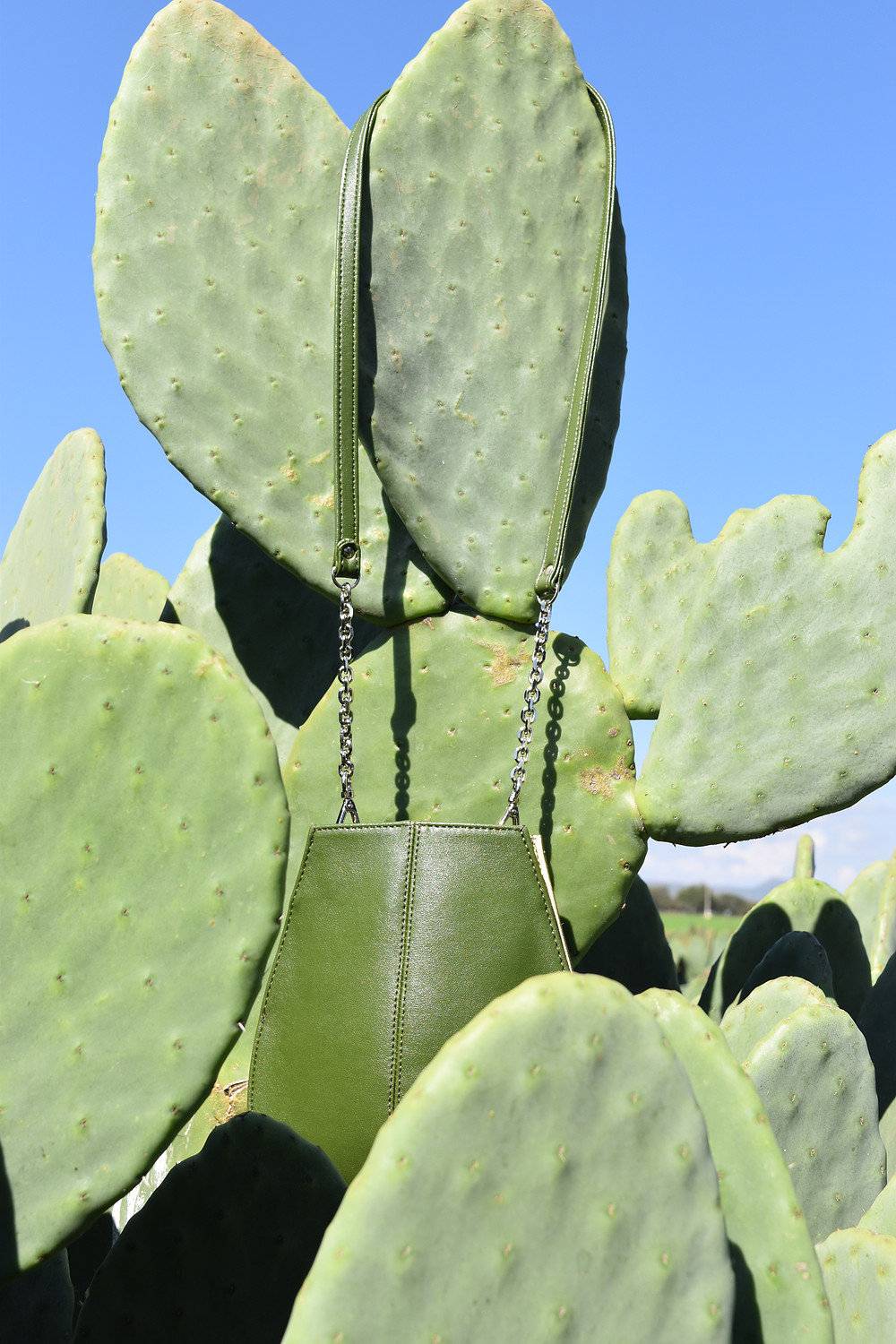 ORANGE FIBER
A Made in Italy fiber obtained from the waste of the citrus supply chain: this is Orange Fiber, the name of both the product and the company born in 2014 in Catania from an idea of Adriana Santanocito and Enrica Arena, who have patented, produced, and sold fabrics made from citrus. Every year, in Italy, about 1 million tons of waste are produced in the citrus supply chain, and this is where Orange Fiber comes into play, proposing an alternative to this waste of material to give it a new life: the company takes care of extracting citrus cellulose from waste to obtain a versatile yarn. It is an innovative product that does not affect natural resources while exploiting those that would otherwise be disposed of, and that offers an innovative and sustainable solution to the need for fashion. Orange Fiber has been adopted by brands such as Ferragamo and H&M to create special and sustainable collections.
DESSERTO
It is the winner of the LVMH Awards 2020: this fabric, patented by Adrian Lopez Velarde and Marte Cázarez, is obtained from the waste of the Nopal cactus and has been recognized as vegan leather with low environmental impact. The production process behind this fabric is much less polluting than that of the actual leather since it does not involve synthetic materials, giving life to a highly resistant and versatile material, as well as biodegradable.
TENCEL
It is a trademark of the Austrian company Lenzing AG that certifies the production of Lyocell and Modal textile fibers, two artificial fabrics of natural origin, extracted from eucalyptus and beech plants and considered among the most ecological regenerated cellulosic fibers in the world. Both are obtained from trees grown by companies certified by the Forest Stewardship Council (FSC), respecting socially and responsibly useful standards for the environment. During the production process, no harmful chemicals are used, while 99.5% of the solvent is recovered, purified, and reused for other extractions. It is an elastic, smooth, and 100% biodegradable fabric.
MYLO
Another ecological skin is made from mycelium, which is a part of the mushrooms' roots: its name is Mylo, a biodegradable fabric patented by Bolt Threads and supported by a consortium composed by Adidas, Kering, Lululemon, and Stella McCartney to encourage its production and sale. The process behind Mylo is free of chemicals, and it involves the extraction of hyphae in the form of foam, which is then transformed into leather through a sustainable process with low environmental impact.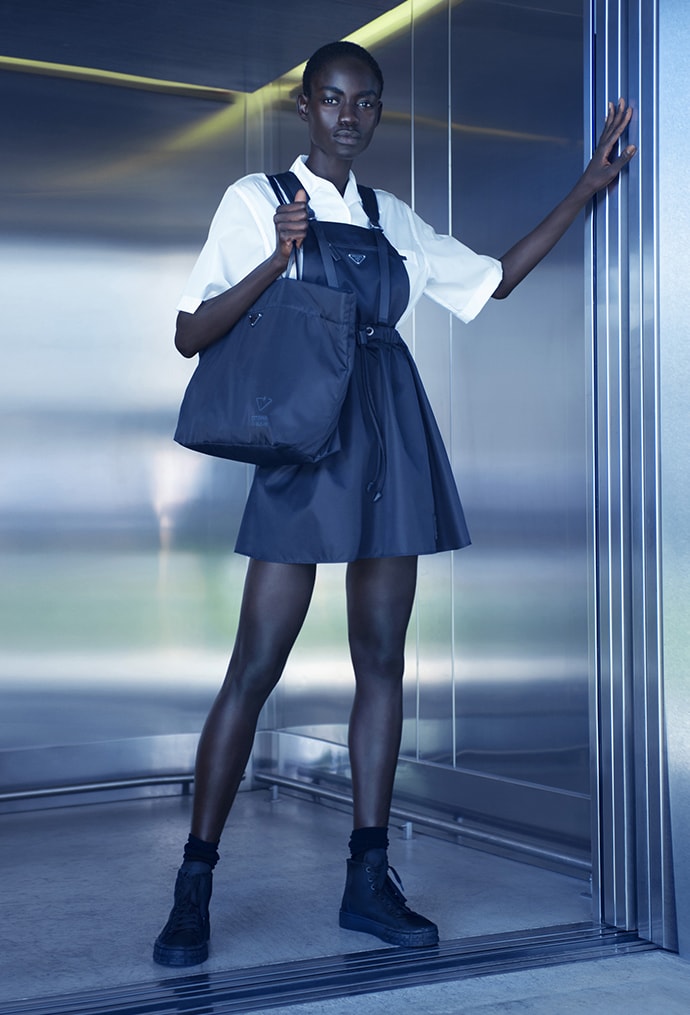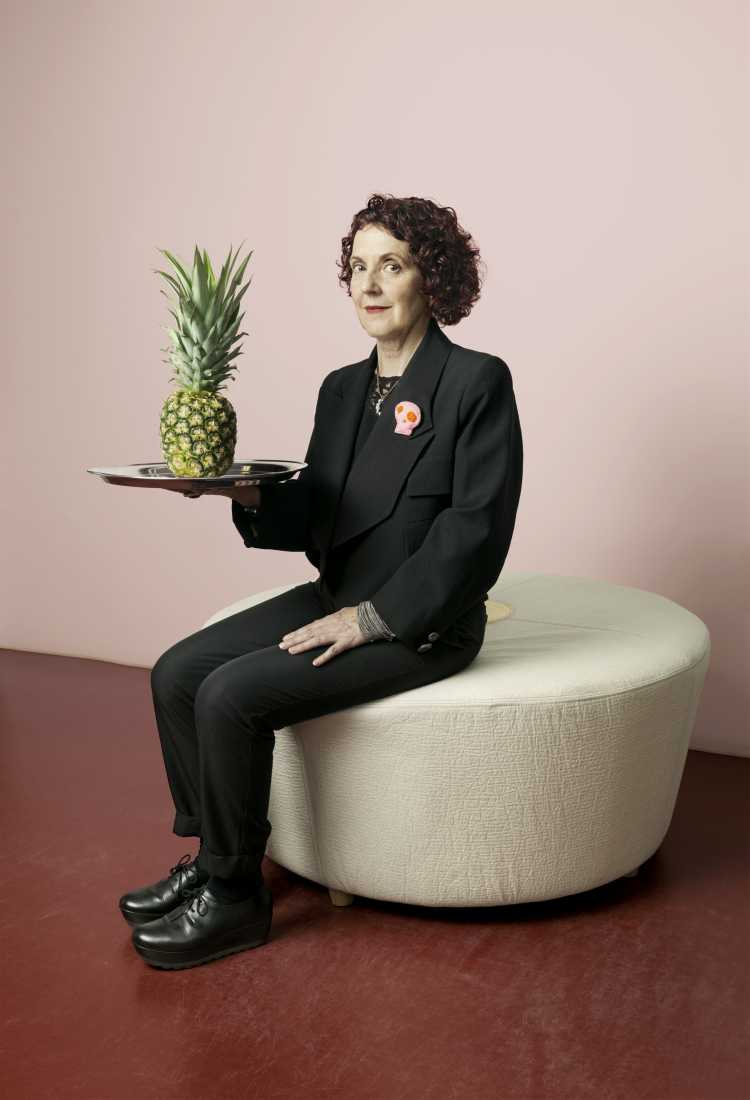 PIÑATEX
Among the many benefits of pineapple, we also find that of doing good for the environment as a fabric: Piñatex is the patent of the company Ananas Anam founded by Carmen Hijosa, which has taken up and developed an ancient Filipino technique to obtain a skin-like material starting from pineapple leaves, which represent a food waste. In 2015, the material received the "Vegan Fashion Label" award from Peta and their Innovation Award for its ecological, biodegradable, and economical nature. To produce a square meter of Piñatex, you need almost 500 leaves, which correspond on average to 16 pineapples. Many brands use Piñatex, including Camper, Trussardi, Laura Strambi, and Hugo Boss.
ECONYL
It is a synthetic textile fiber that comes from the regeneration of recycled plastic polymers obtained thanks to the recycling of fishing nets, carpets, industrial plastic waste, and fabric waste. The Econyl has been patented by Aquafil, an Italian textile company, through the recycling of existing resources and the reduction of emissions, as well as the use of raw materials, to obtain eco-friendly and certified nylon, both at the production level and in respect of the workforce involved. Plastic waste from the ocean is collected by the SUB Volunteers of Healthy Seas. An example of a brand that uses this material comes from the Prada group, which used Econyl to create the Re-Nylon collection, and from Burberry, which in 2020 launched the ReBurberry Edit capsule collection: clothing (including the iconic trench coat), footwear, and accessories entirely made of Econyl.
APPLE SKIN
After pineapple and mushrooms, it is time for apples, or rather, the apple scraps from which fibers are extracted and that, combined with polyurethane, give life to an innovative and resistant fabric. The Apple Skin is a patent of Frumat Leather, an Italian company based in Bolzano, that also won the Technology and Innovation Award at the Green Carpet Fashion Award 2018. It was used by the Womsh brand to create a line of vegan shoes entirely made with Apple Skin thanks to its characteristics of resistance, functionality, and comfort.
WINELEATHER
An innovative project of the Italian company Vegea SRL, which used the skin and seeds of grapes to create vegetable leather using a circular process. Wineleather is obtained thanks to an avant-garde production process that transforms the fibers and vegetable oils of marc into an ecological material with the same characteristics as leather. Many advantages could be highlighted: just consider that, in the world, 26 billion liters of wine are produced every year; this means that you get 7 million tons of marc that can potentially be turned into three billion m2 of Wineleather per year. The project won the H&M Foundation's Global Change Award in 2017.