A revolution usually needs specific characteristics to succeed: the shared will, the urgency to solve a problem/situation, the desire to raise your voice and speak in the name of the majority, charisma, commitment, a little bit of luck, and some people who become the carriers of a message, an idea, a hope and who, thanks to their abilities, attract new members to their cause to make a change real.
Now, if we were to circumscribe this introduction to sustainable fashion, could we also talk about icons of change in that specific field? Absolutely, yes, and fortunately, I would also say. In recent years, above all thanks to tools such as social media, some icons of sustainable fashion have raised their voice and, with their ideals and concrete actions, are taking a stand in changing this field.
Speaking of sustainable revolution, who are the voices and faces of modern change, those women who could be a modern Liberty in the painting of "Liberty Leading the People" by Eugène Delacroix? 
DESIGNERS
Stella McCartney – the Modern Icons of Change in Fashion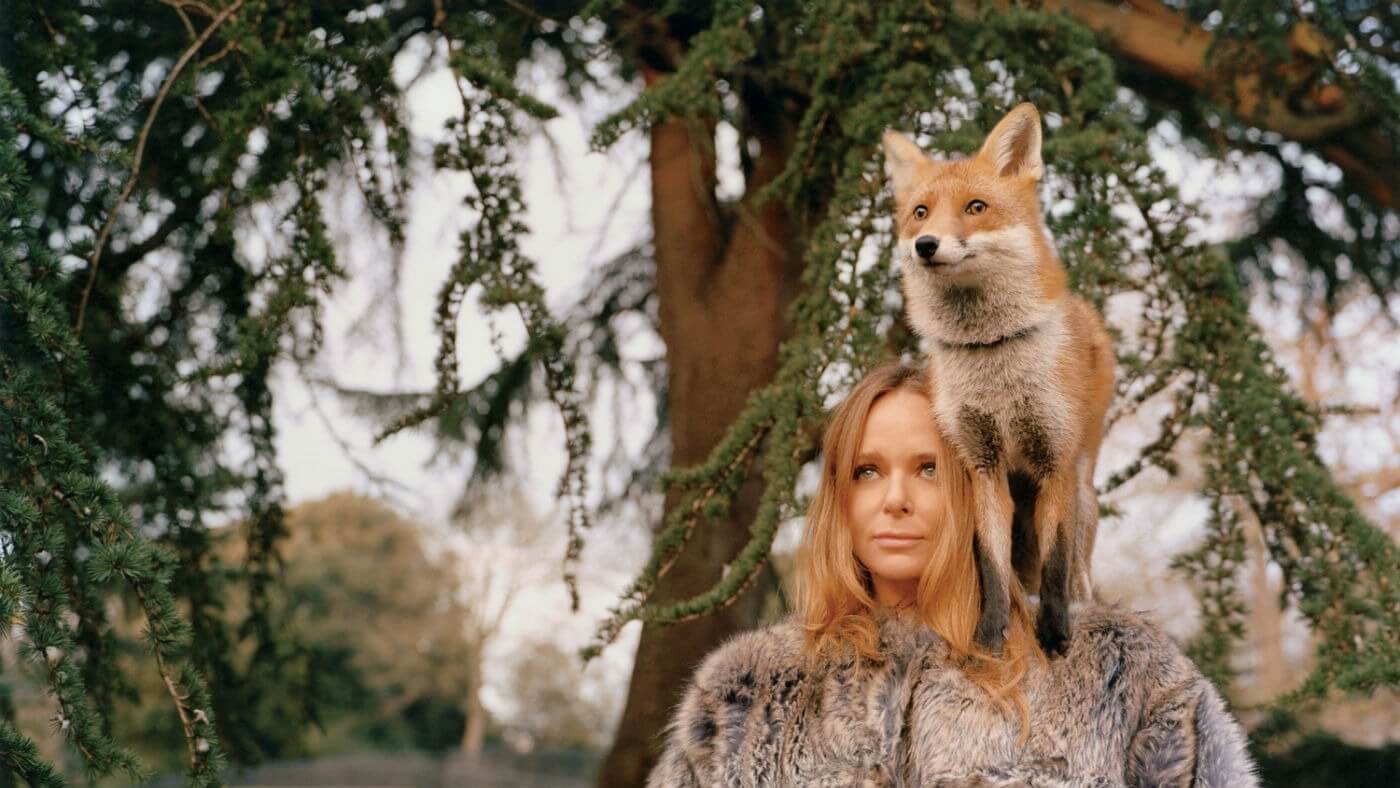 If we think about sustainable luxury fashion, we immediately think of Stella McCartney: daughter of that Paul McCartney, for 20 years she has been presenting only sustainable collections through her brand, and she is now considered a huge example of sustainability. On her website, she says: "We are agents of change. We challenge and push boundaries to make luxurious products in a way that fits the world we live in today and the future: beautiful and sustainable." The designer does not use fur or leather but pushes to integrate alternative materials and innovative technologies into her creations while respecting circular fashion, which protects both the environment and the workers involved. Moreover, to track the brand's impact on the environment, Stella has been using Environmental Profit and Loss (EP&L) since 2012, and all the reports published over the years can be found on the brand's website. Lastly, the winner of the Global Voices Award for Sustainable Fashion, recently created a manifesto on sustainable fashion, in collaboration with the UN, and launched the Stella McCartney Cares Green platform to share research and information with the new generations, inspiring and promoting a positive change not only in fashion but in every field.
Vivienne Westwood – the Modern Icons of Change in Fashion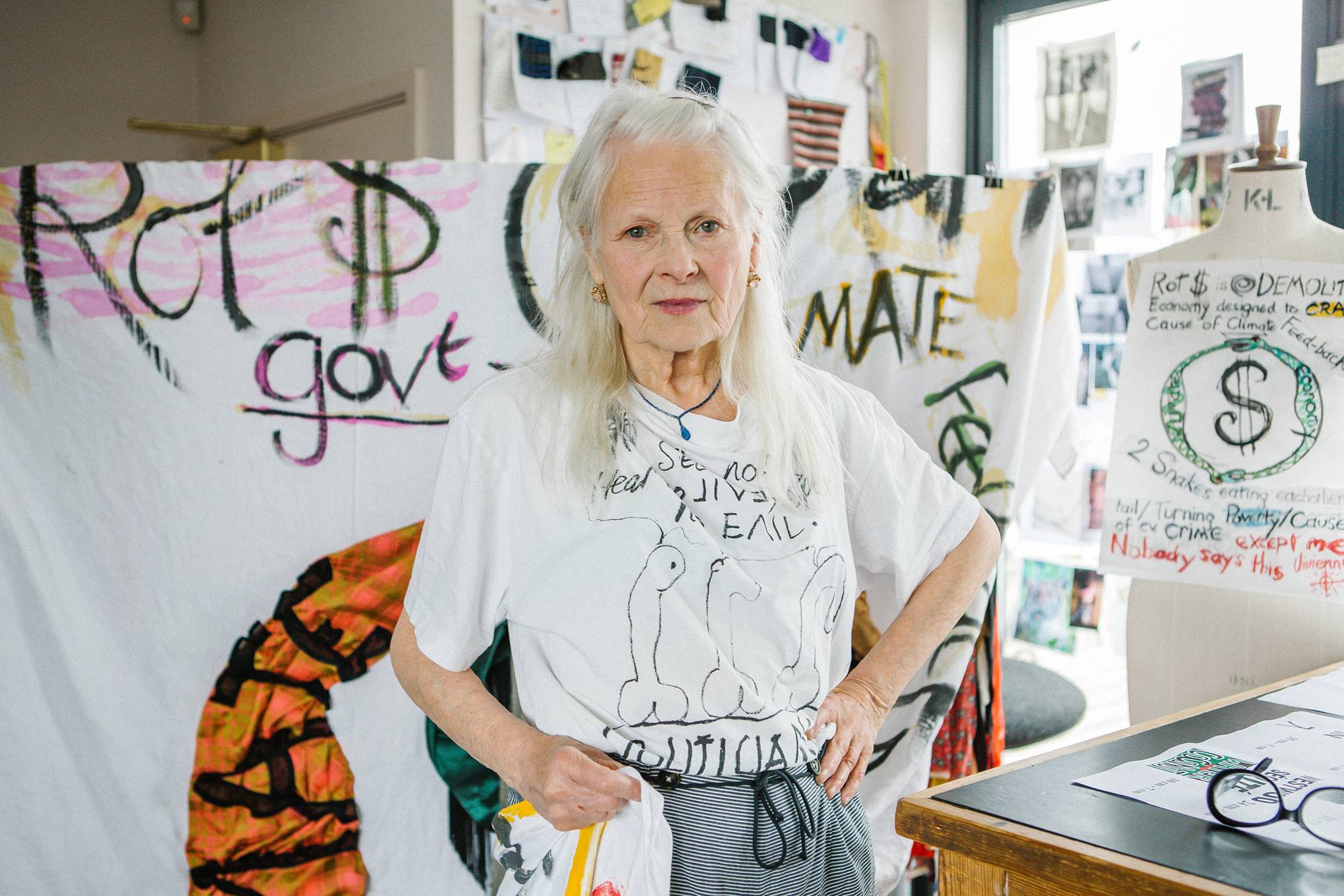 Stella McCartney is undoubtedly an important example of modern change, but before her, there was, and there still is, a powerful voice in support of sustainable fashion: we are talking about Vivienne Westwood who, since the 1970s, has helped shape the punk, irreverent, provocative but above all sustainable style for which she is still known nowadays. She is almost 80 years old, but she has no intention of stopping at all! Inspired by art, culture, and street movements, Vivienne creates collections that are vehicles of a message, both political and social: to her, clothes are a means of proclaiming the protection of our planet and the people who inhabit it, and she states in her autobiography that "The climate revolution is punk!". She collaborates with several humanitarian associations, she uses only natural materials which are processed to be as little polluting as possible. All the brand's declarations are available on its website, in an attempt to sensitize consumers to "buy less, choose better and make a garment last longer."
Gabriela Heart – the Modern Icons of Change in Fashion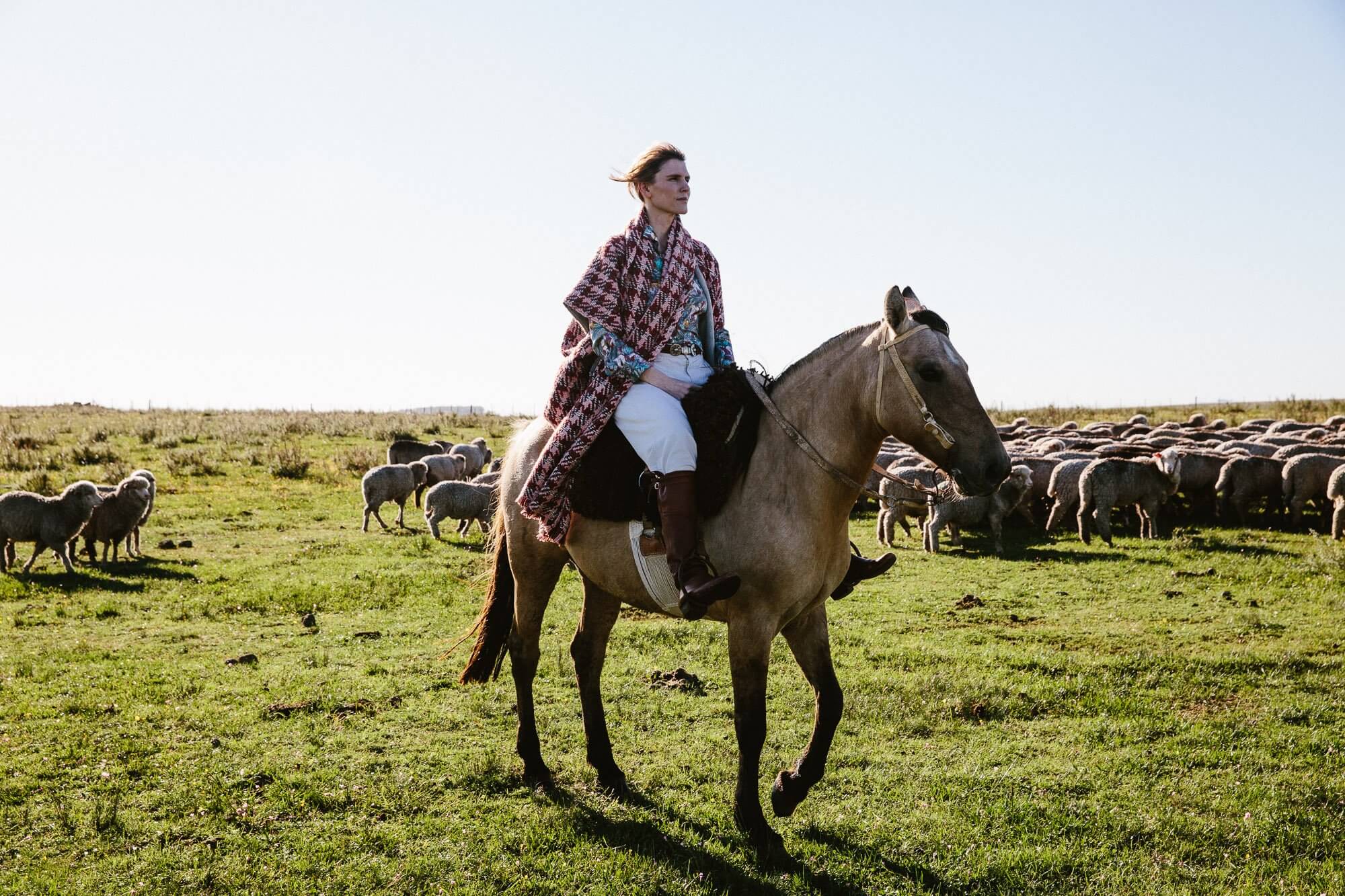 You've certainly heard of her lately: she debuted as Chloè's new creative director during Paris Fashion Week last February, and she designed the dress that First Lady Jill Biden wore for the presidential inauguration at the White House, a white suit embroidered with fifty flowers symbolizing the fifty American States. But Gabriela Heart has a long background story, a story during which sustainability has always played a key role. The love for nature was born on the ranch in Uruguay where she lived until she was 17 years old and which pushed her to create, in 2015, her namesake brand. This one focuses on handcrafted garments made with green and technological materials (such as anti-radiation fabric made with mobile phones, linen created with aloe, and the use of computable bioplastics for its packaging) which are modern and timeless. Her commitment to sustainability is full, and it concerns the recycling of materials, packaging, eco-friendly boutiques, and zero-emission fashion shows, all elements that she has already adopted, and that she intends to carry on, also for Chloè. The designer's goal is to use 80% of waste products for her creations by 2023. As if it wasn't enough, she's also involved in several philanthropic causes, starting with Save the Children: a real Wonder Woman of change!
ACTIVISTS
Orsola de Castro & Carry Somers – the Modern Icons of Change in Fashion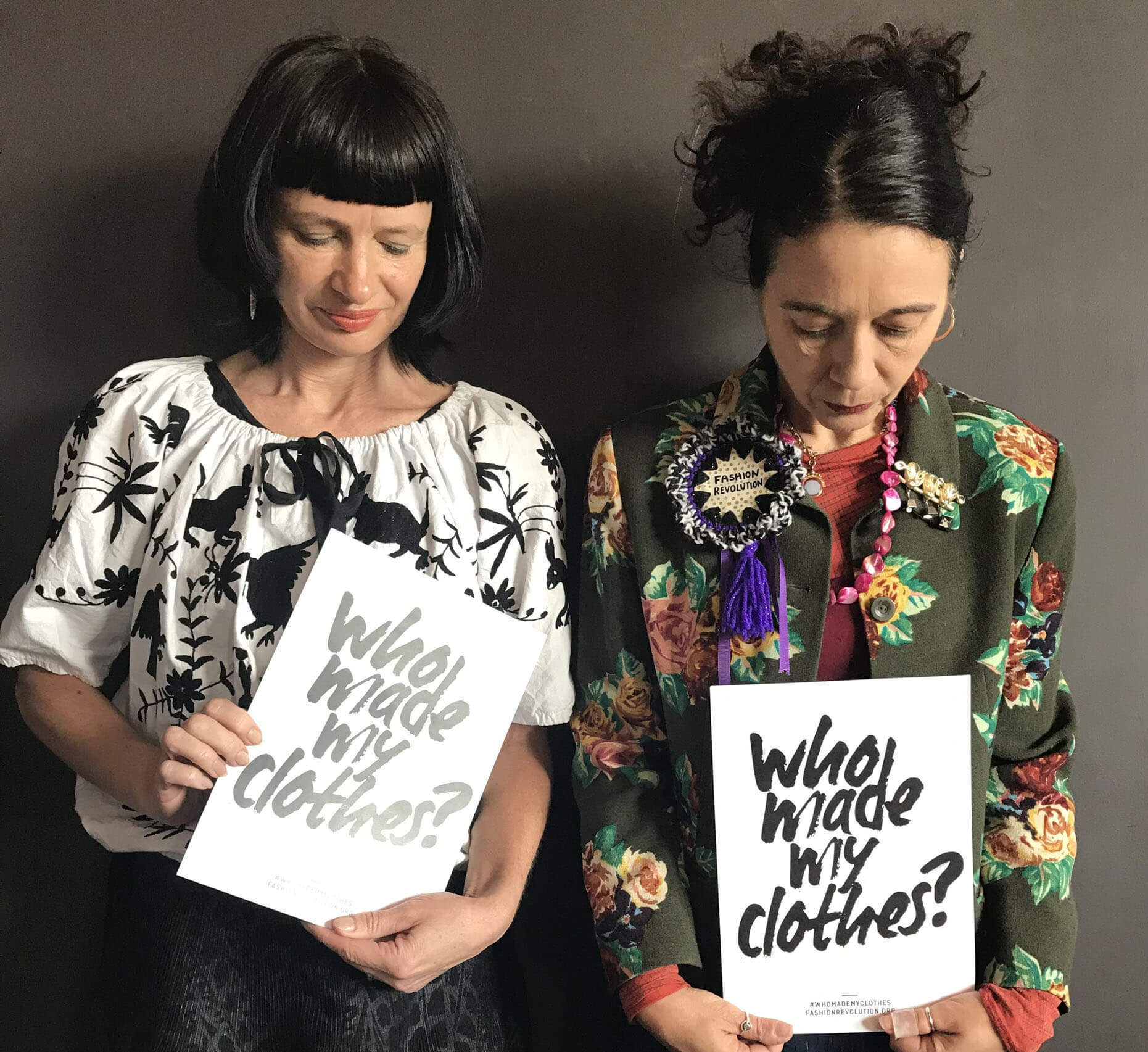 The Rana Plaza disaster, a clothing factory for Western brands that collapsed in Bangladesh in 2013, shocked the world, making it more urgent than ever to demand a change in fashion and safeguards for workers who are exploited and underpaid by big companies covering up their unethical and sustainable practices. From the rubble of that building, an organization was born, which is now considered the reference point for sustainable and ethical fashion: we are talking about Fashion Revolution, founded by Orsola de Castro and Carry Somers. The organization, now active worldwide and devoted to sharing information and news regarding transparency in the tiled (just think of the "Who Made my Clothes?" campaign), sees its founders engaged in promoting sustainability and workers' rights. Carry is a stylist, entrepreneur, and activist, and she uses her decades of experience in the field to educate professionals and enthusiasts to a positive and responsible change, while Orsola, founder of "From Somewhere," a pioneering brand of upcycling, is also a speaker and mentor for external realities of sustainability, always following the motto of the organization: "Be curious. Find out. Do something."
Céline Semaan – the Modern Icons of Change in Fashion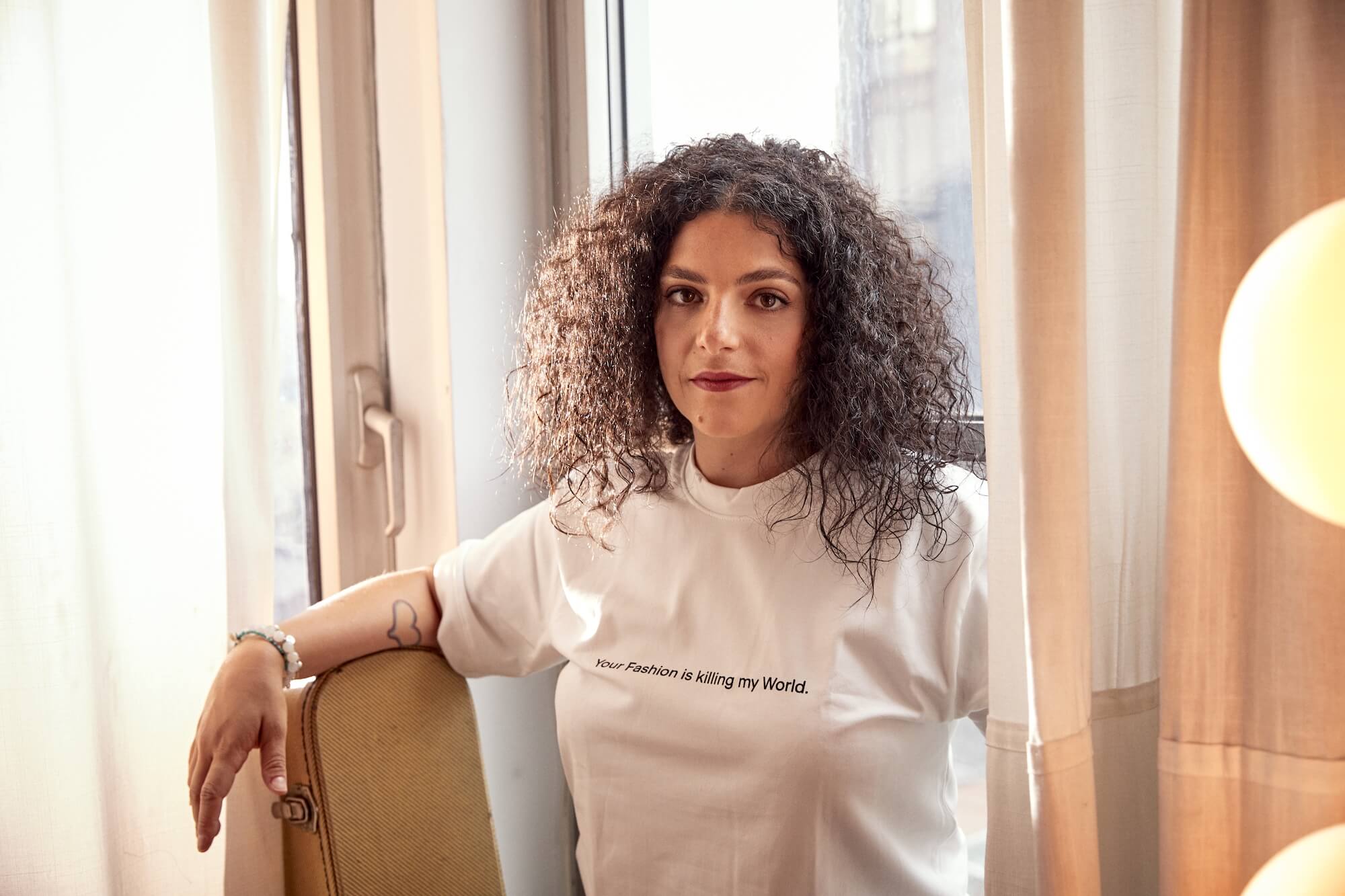 Designer, activist, author (New York Mag and Elle are some of the magazines with which she collaborates), and founder of Slow Factory Foundation, an association that, since 2013, has been promoting ethical and sustainable fashion through educational seminars, design workshops, and community initiatives, with both brand and non-profit organization and academic institutions as partners. Céline is the brain and face of this change, and she is also the founder of Study Hall, a hub committed to sharing ideas on sustainability in fashion that involves different cultures, and part of the advisory committee of the One x One project, made by Swarovski and Slow Factory Foundation, with the support of the United Nations Office for Partnerships, which promotes sustainable design. "I hope in a world where all human activities take place with full respect for the planet and people, and I do so by collaborating with brands that share my vision and my commitment to a positive social, environmental, and economic impact." And we share her hope!
Emma Watson – the Modern Icons of Change in Fashion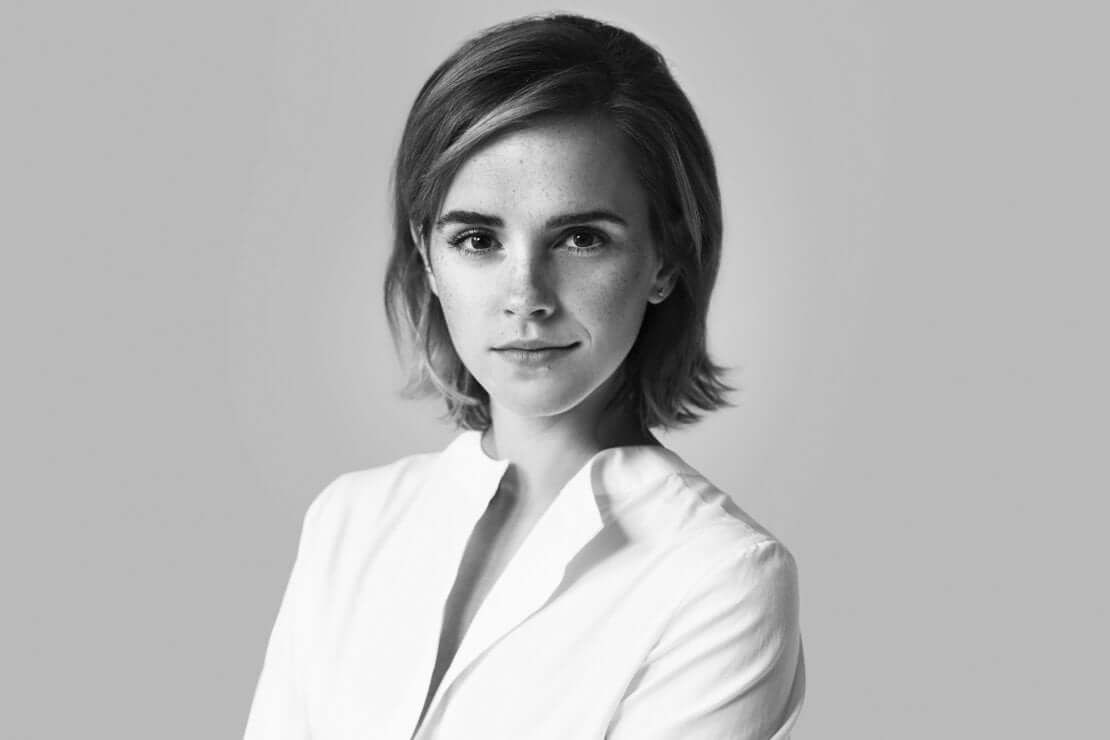 Who remembers the clothes worn by the actress for the press tour of "Beauty and the Beast" in 2017, which have also a dedicated Instagram account? I remember them very well, and even more, I remember my admiration for Emma Watson (as if I did not already have enough admiration for her, being a member of the "Harry Potter generation"), who had chosen to wear only clothes obtained in a sustainable or recycled way for her public commitments, sharing the details of the production and the names of the artisans. By doing so, she sent a strong message to her fans: beauty and sustainability go along, and, indeed, it adds extra value. After being the face of the Good on You app, Emma Watson has been appointed Chair of the Sustainability Committee of the Board of Directors at Kering, which oversees the environmental impact of the group's brands such as Gucci, Alexander McQueen, Saint Laurent, and Bottega Veneta.
VOICES FROM SOCIAL MEDIA
Camilla Mendini – the Modern Icons of Change in Fashion
From Italy to New York and now Florida: Camilla is a YouTuber, blogger, activist, designer of the Amorilla brand, and content creator who uses her creativity to support sustainability, sharing advice, tricks, and information about it on social media. She also promotes a sustainable and minimal lifestyle and way of dressing, supporting brands and products that share her own ethical, positive, and transparent philosophy. Thanks to these values, and to the many insights that also address an audience that does not have much experience in this field, she has established a strong connection with her community up to being named Top Green Influencer in 2019. You follow her, don't you?
Sofia Sanchez de Betak – the Modern Icons of Change in Fashion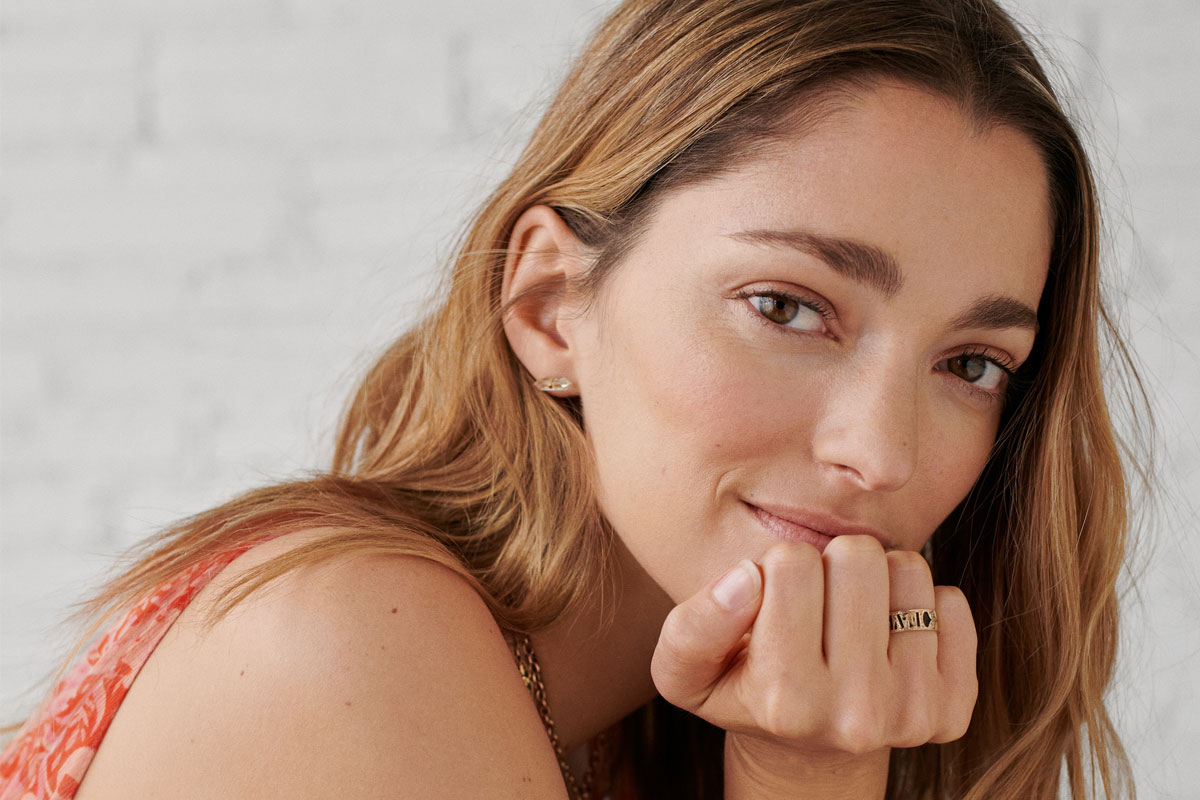 Some recognize her as an evergreen presence at fashion shows all over the world: they are people who know her brand Chufy, which combines her passion for travel with the desire to offer sustainable and creative clothes, and who follow her journey through Instagram. What is certain is that Sofia Sanchez de Betak is an influential personality in the sector who, with her ideas and creations, is helping open a dialogue around sustainability in fashion. Speaking about Chufy, her brand uses 80% natural fibers, and it gets fabrics from the same places where clothes are then produced, while prints are digitally made to avoid water waste, and all their garments are controlled and traced to reduce waste to a minimum and be transparent on every aspect of the production process. Oh, and she's also an ambassador for Mango sustainable line. You follow her too, don't you?
Venetia la Manna – the Modern Icons of Change in Fashion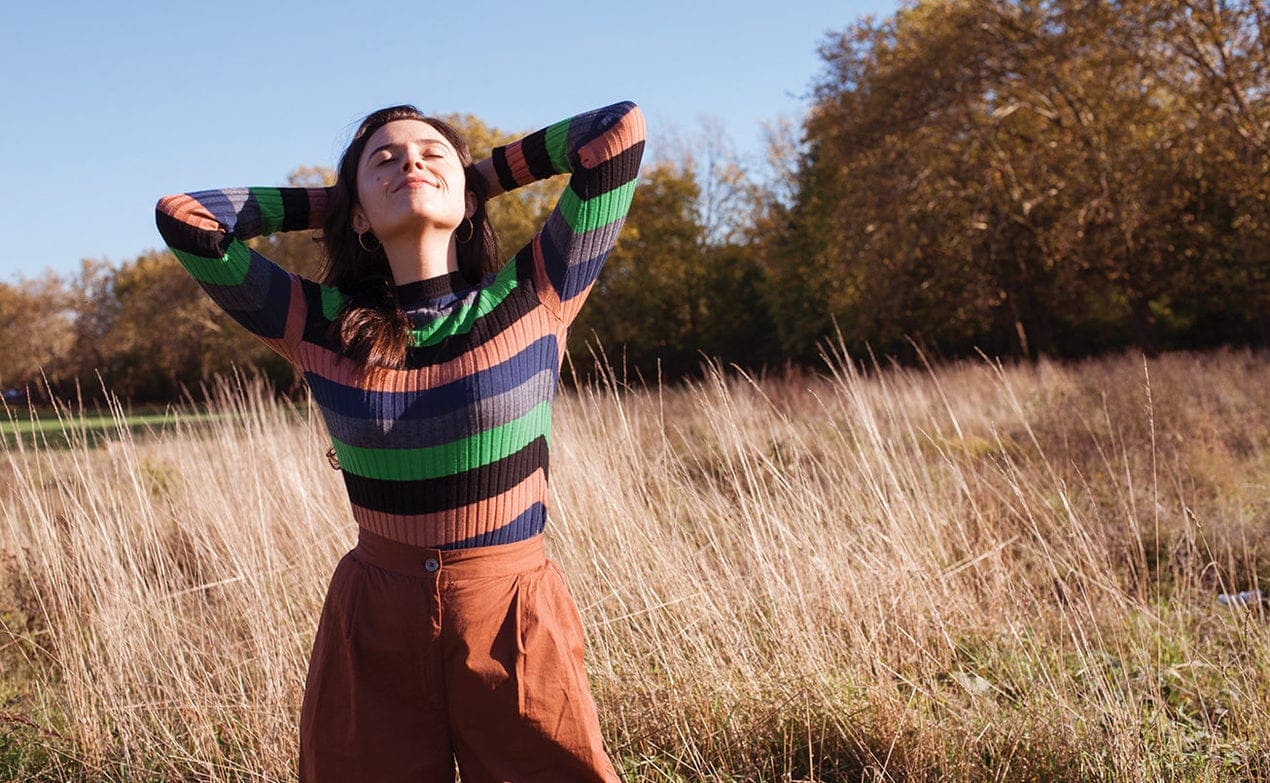 Speaking about "Instagram profile to follow," Venetia is one of those: the co-founder of Rember Who Made Them, a company that deals with supporting workers in the fashion field, is also responsible for the Talking Tastebuds podcast, which deals with insights on sustainability at 260 degrees. Besides, she is the only Sustainability Ambassador of The Body Shop, and she writes for The Independent, Eco-Age, and The Glossary. Her Instagram profile is a source of inspiration and information on sustainable fashion not to be missed, also and above all, if you want to approach the topic for the first time.
Aja Barber – the Modern Icons of Change in Fashion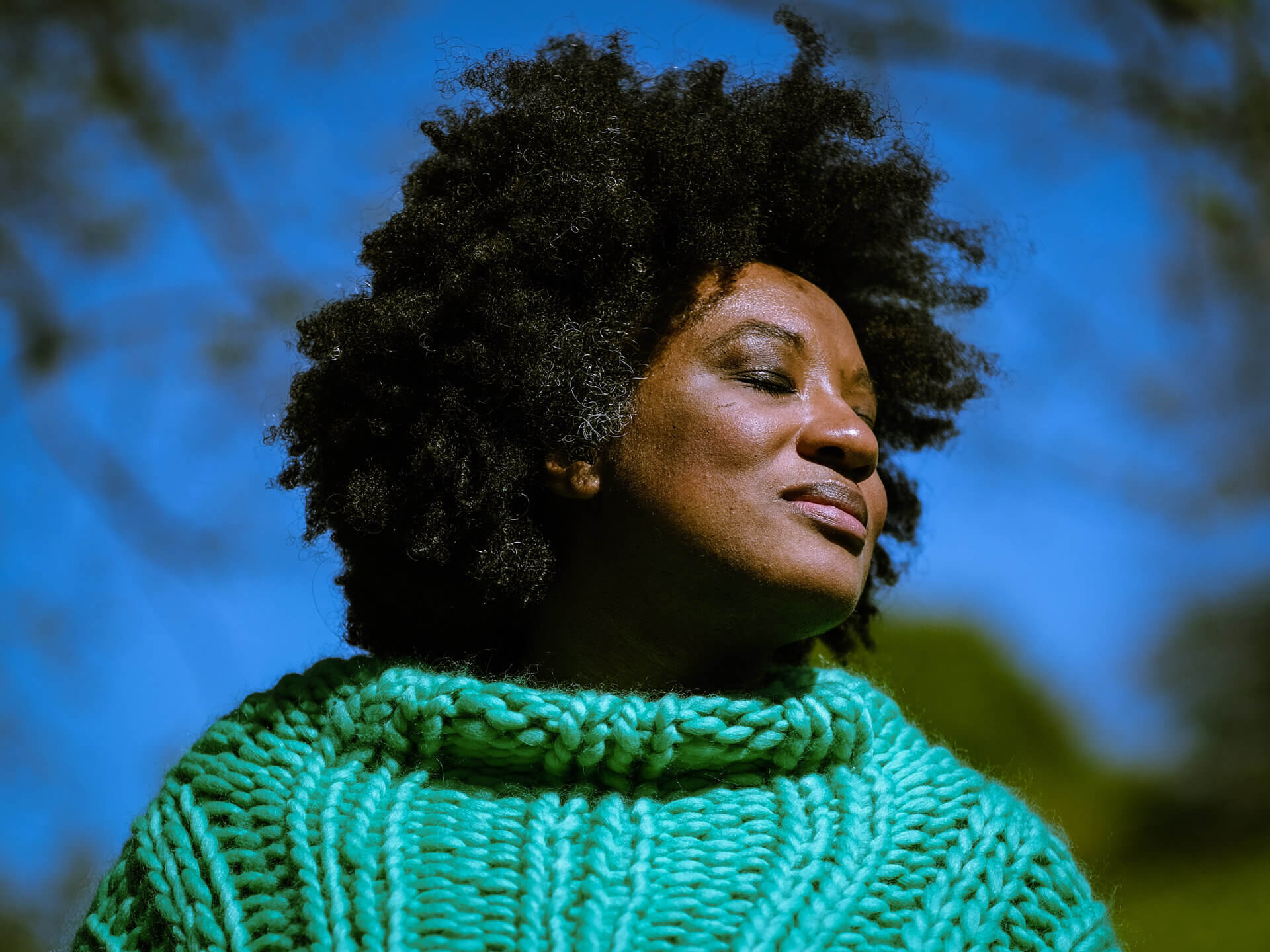 To say that Aja Barber is an icon of sustainable fashion is reductive: the writer  (for Eco-Age, The Guardian, and CNN), stylist, consultant, and speaker has made a career that wants to break down prejudices due to privilege, racism, colonialism and gender inequality to create a fashion and society, above all, that completely respect the planet and its inhabitants. On her Instagram profile, she shares most of her writings and thoughts to make her followers truly aware of the current situation of the industry and what changes can be adopted to support the cause. Because, as she said, "When people feel they can change things, they feel powerful. And when we feel powerful, we do things we never thought we could do. I want to inspire every person to find their power because, when that happens, we can move mountains."