The most awaited night of the year is over, and all that's left to do is review whatever happened on that stage and red carpet – the presenters' gags, the night's best dressed, the musical performances, Andrew Garfield's already meme-d smirky face in the crowd – and catch up on the nominated and winner movies. Some more worth watching than others, this season's films are pretty unique, with star-studded casts and international talents behind the camera, paving the way for new genres to be eligible for winning these tradition-bound awards.
"Everything Everywhere All at Once"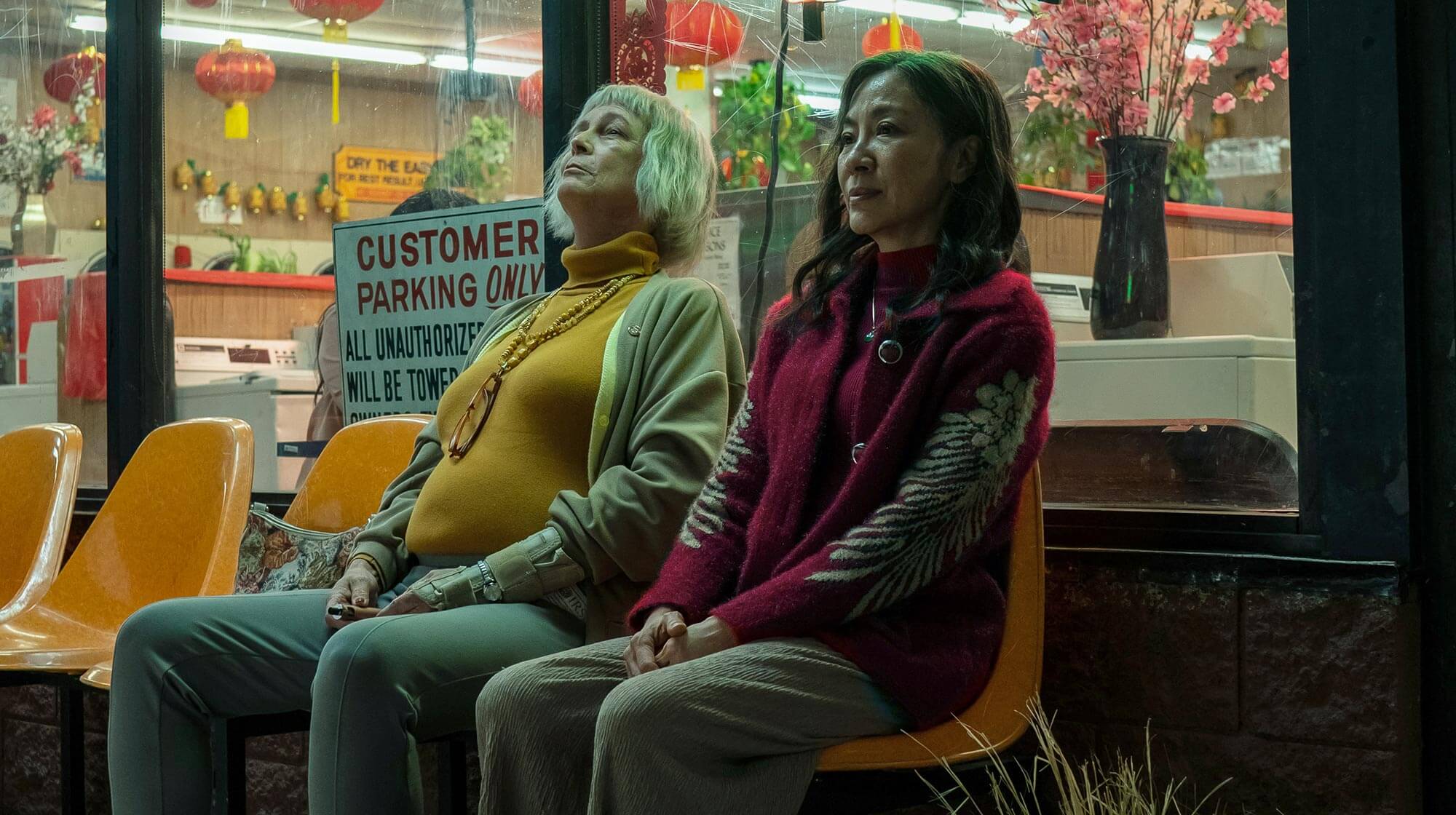 Let's start right with the protagonist of this 95th edition of the Academy Awards: this sci-fi potpourri of a movie won the seven most desirable statuettes, including Best Picture, Best Actress in a Supporting Role (Jamie Lee Curtis), Best Actress in a Leading Role (Michelle Yeoh), Best Director and Best Original Screenplay (the Daniels), and was nominated in almost every category. So, it now sets the record as the first movie to win the highest number of above-the-line Oscars! A genius, absurdist comedy-drama about multiverses and the possibilities of switching to the best version of ourselves and those surrounding us. A life metaphor or some hallucination? Either way, this one's a breath of fresh air, indeed.
Available to watch on: Showtime
"The Banshees of Inisherin"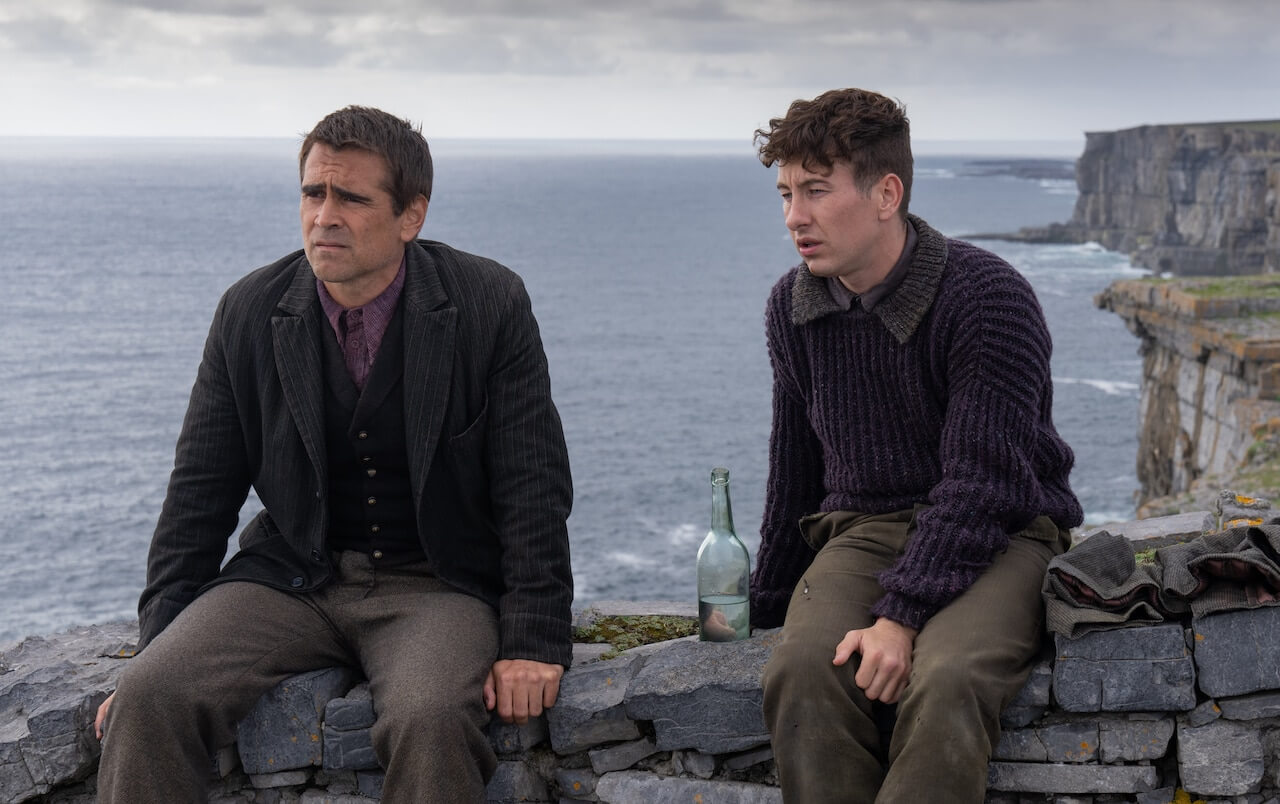 An Irish tale of Irish people praised and critically acclaimed ever since last September's Venice Film Festival – where it premiered getting a 15-minute standing ovation. At these Oscars, Martin McDonagh got a nomination for Best Director, Colin Farrel was nominated as Best Actor in a Leading Role and Kerry Condon, Brendan Gleeson, and Barry Keoghan as Best Actress and Actor in a Supporting Role. This must have been special, as it's McDonagh's first feature set in his native Ireland and in fact, as Kerry Condon told us when we interviewed her, "he just had an ear for how Irish people speak and really smart observations of Irish people".
An Irish tale of two Irish friends unexpectedly ending their friendship on a fictional but quite familiar Irish island in 1923: a must-watch.
Available to watch on: HBO Max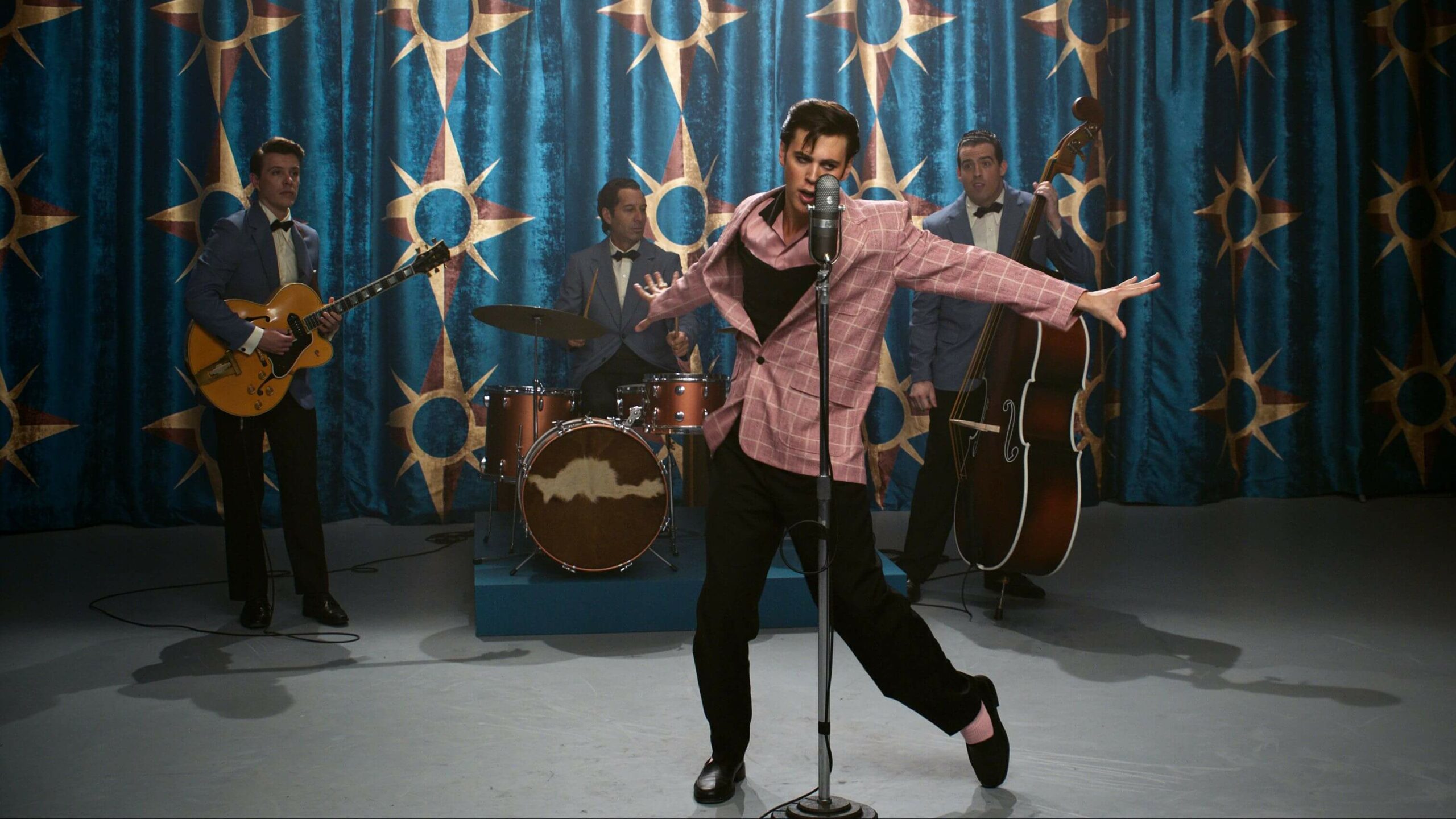 The life story of rock n' roll king Elvis Presley has also been quite under the spotlight during this whole Awards Season. It was certainly thanks to the brilliant lead actor's performance (Austin Butler got so into character that he still seems to keep switching to Elvis' accent at times when he speaks), plus the Golden Globes wins, and the most recent multiple Oscar nominations, including Best Actor in a Leading Role, Best Production Design, Best Cinematography, Best Costume Design, Best Sound. Baz Luhrmann's shows have never failed any expectations, after all, so move your hips and give this one a go.
Available to watch on: HBO Max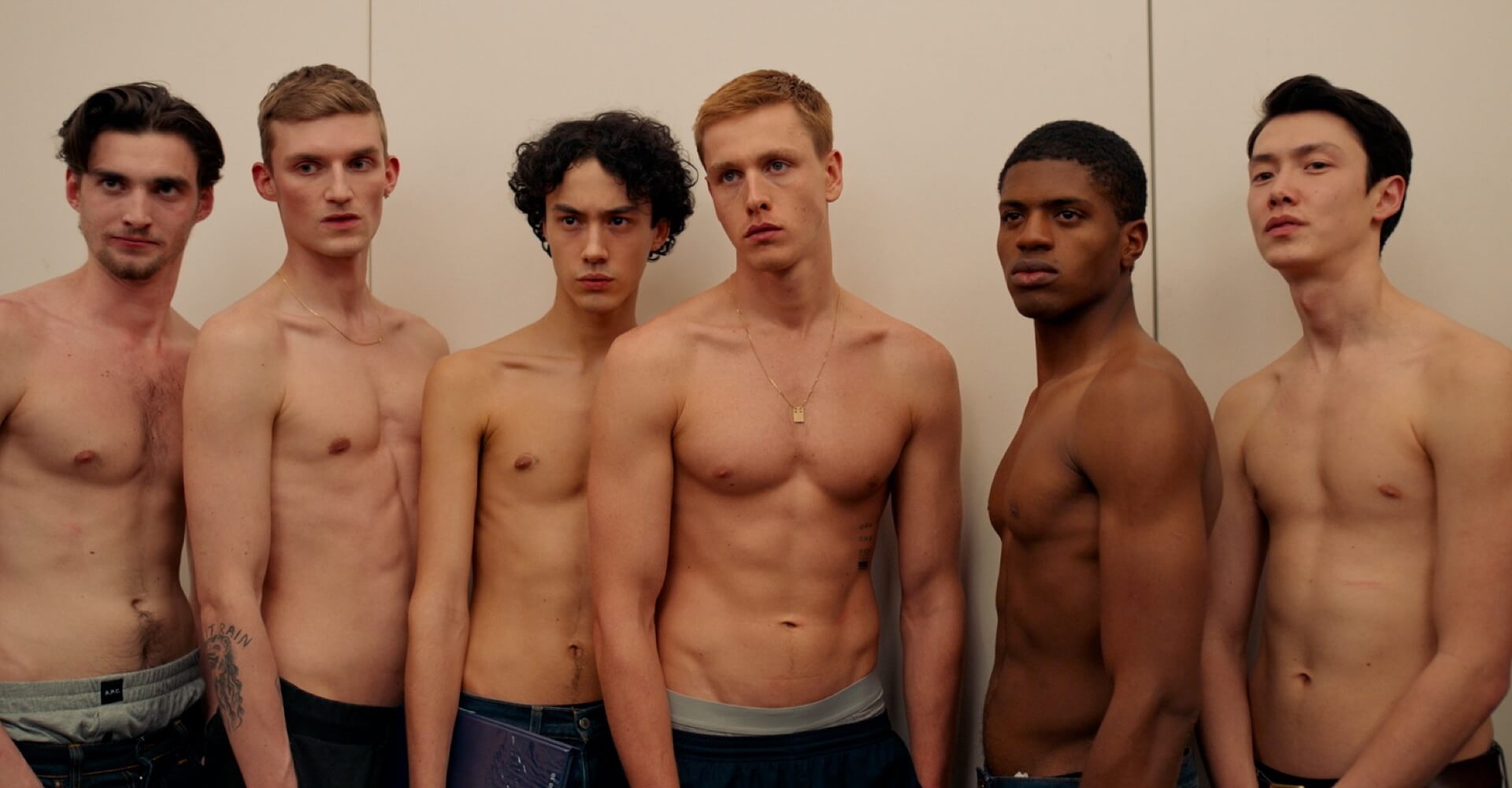 After "The Square", I didn't think that Ruben Östlund would have ever been able to do any better or anything as good. I was wrong. This movie is the most brilliant idea. Not by chance, Östlund got an Oscar nomination as Best Director (and last May, the movie won the Palme d'Or at Cannes Film Festival). A story of overthrown social hierarchies, beauty biasing power, and crazy plot twists you could never predict – in a movie that begins with humiliating male modeling auditions and ends with sneaky pretzels devouring sessions for survival on a desert island. If you think you can stomach anything, don't miss this one.
Available to watch on: Hulu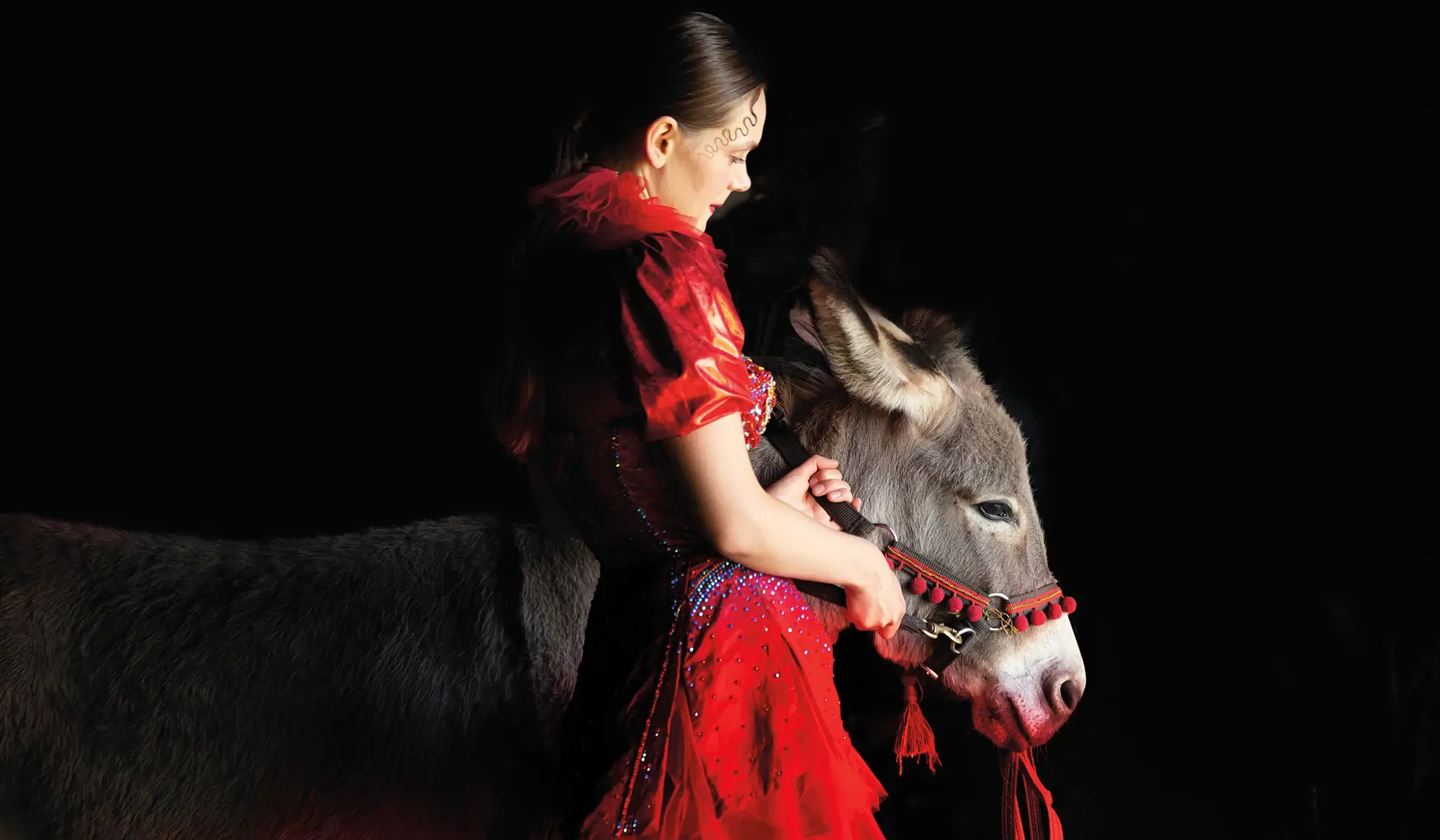 Jerzy Skolimowski's Jury Prize winner movie at Cannes Film Festival got an Academy Award nomination as Best International Feature Film. I guess those who called it "a movie about a donkey" did underestimate it. In fact, beware: the donkey in this one is nothing but a metaphor for the bad and the good, the joy and the pain that's in our world. Last but not least, this movie is also a call against animal exploitation. So many reasons to watch it.
Available to watch on: The Criterion Channel
"Guillermo del Toro's Pinocchio"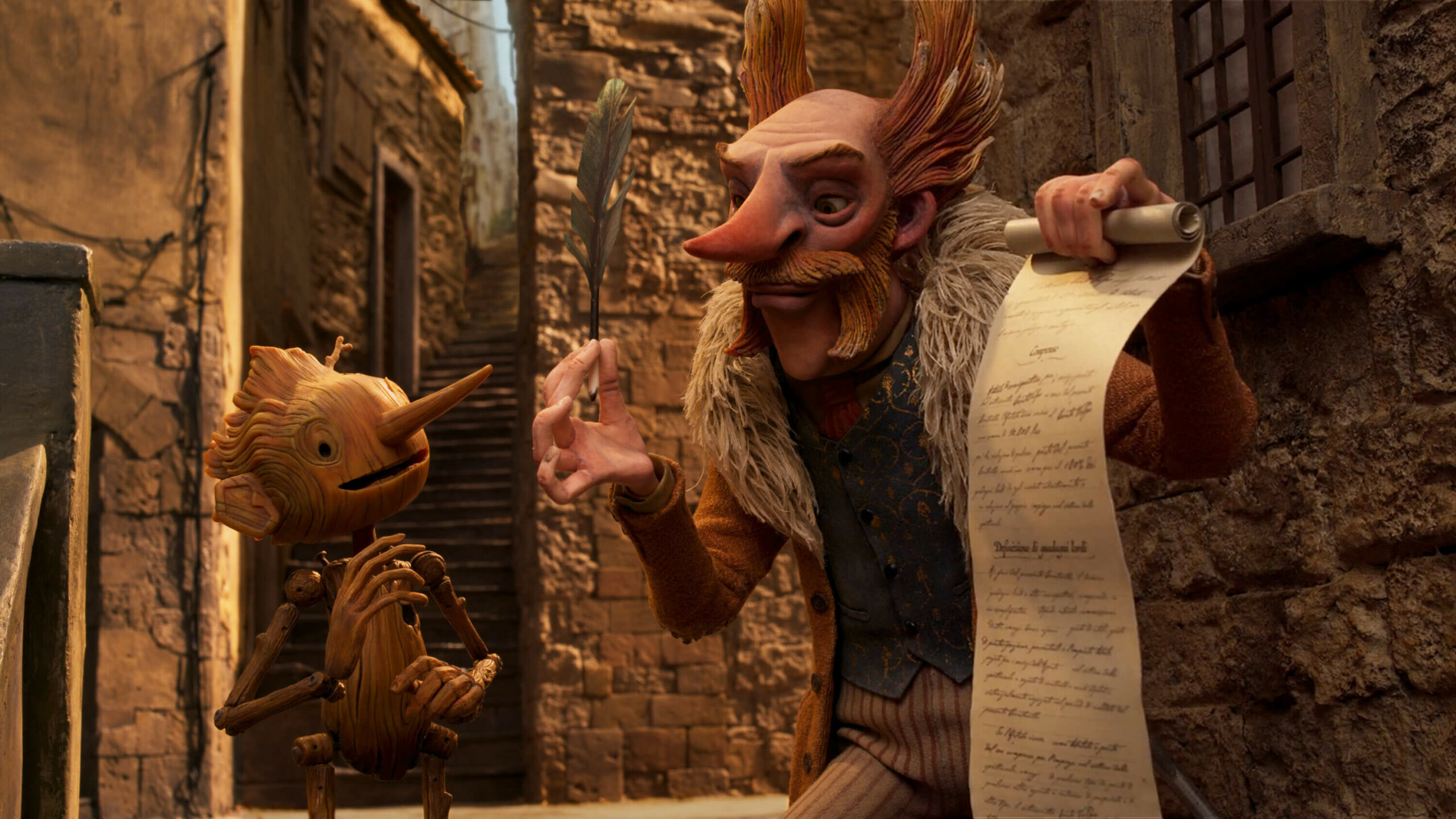 "Animation is cinema. Animation is not a genre. Animation is ready to be taken to the next step. Keep animation in the conversation", said Del Toro during his acceptance speech on the Dolby Theater stage. His adaptation of "Pinocchio" won Best Animated Feature, making him the first filmmaker in the awards' history to win an Academy Award for Best Picture, Best Director, and Best Animated Feature. Such a well-known, simple yet meaningful story that never gets old is capable of making history every time it's resumed. What's so special about this one? For starters, the star-studded voice cast, including Gregory Mann and David Bradley as the titular puppet and Geppetto respectively, alongside Ewan McGregor, John Turturro, Finn Wolfhard, Cate Blanchett, Christoph Waltz, and Tilda Swinton. Second to that, but just as noteworthy, the unprecedented metaphor-rich rewriting of Collodi's story, with new characters like Spazzatura, Podestà, and Death depicted as a Chimera with the face of a human, the horns of a cape buffalo, the body of a lion, and the wings of an eagle.
Available to watch on: Netflix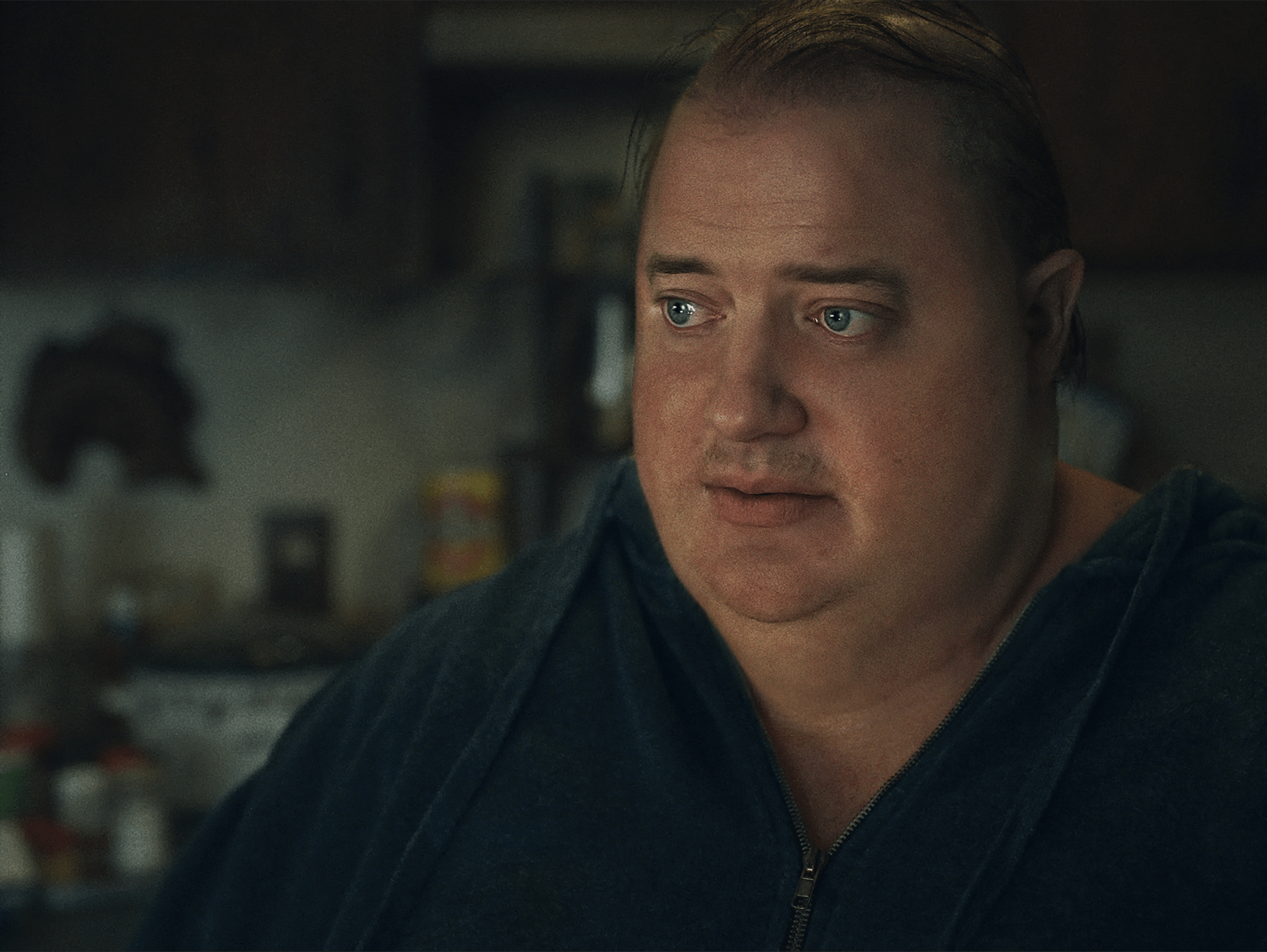 For this one, Brendan Fraser won Best Actor in a Leading Role, defeating his illustrious opponents in a very bloody war. Why did he win? Because he was the truest, in the truest story that Darren Aronofsky could fish out from the available theatrical works around. This psychological drama is, in fact, based on the acclaimed play by Samuel D. Hunter, a heart-wrenching tale of fragility and flaw, of human ties and shame, of traumas and lost identity and the evergreen realization of how short life actually is. Fraser's painful depiction of the severely obese teacher was of course possible thanks to his unrivaled skills and willpower (he wore a 300 pounds prosthetic suit for this role), but also thanks to the brilliant makeup and hairstyling team, which also shined bright on the big night, taking home a golden statuette. So, grab a box of tissues and you're ready to go with this one.
Available to watch: in selected theaters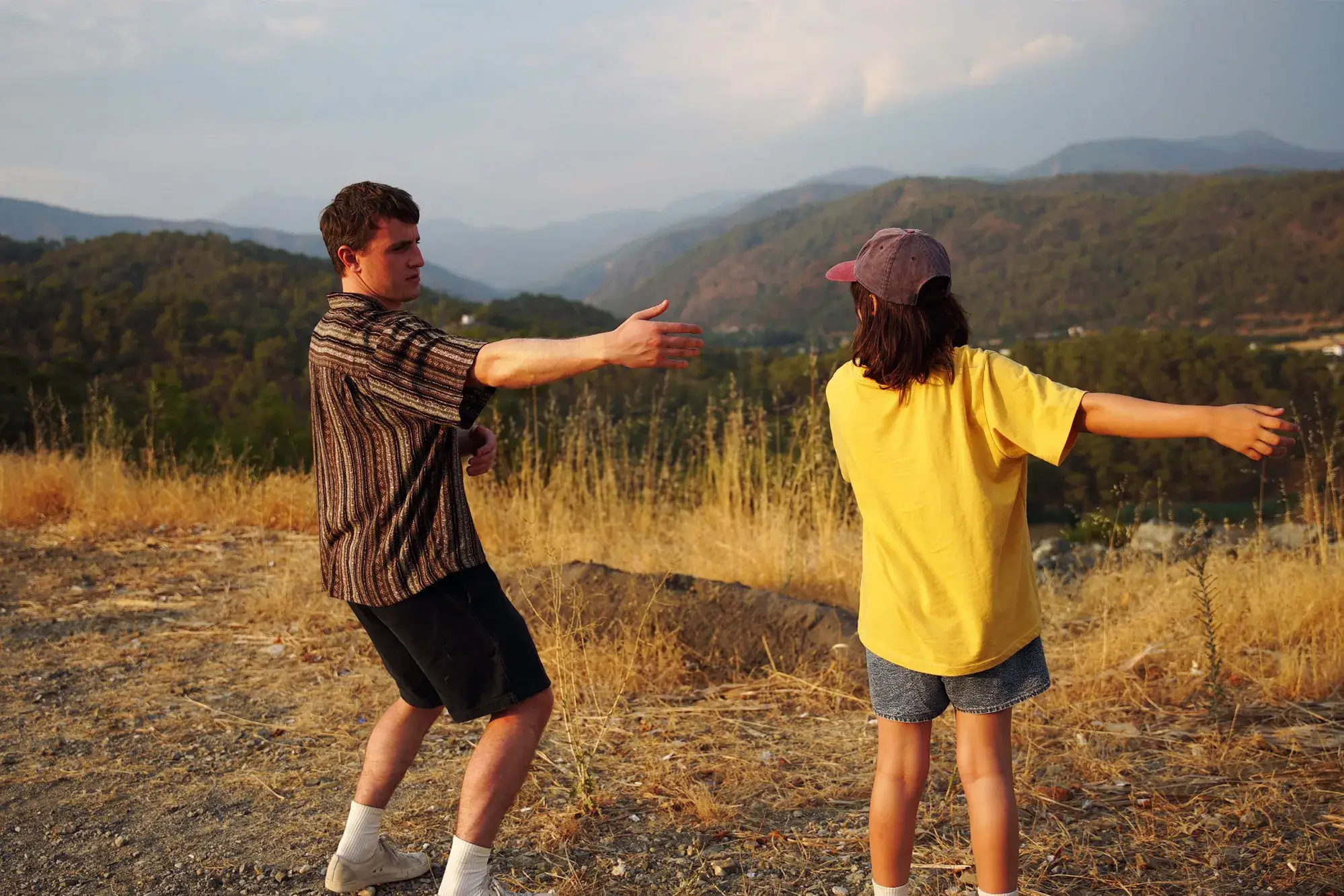 If there's one thing that I really didn't expect about these Oscars, it was Paul Mescal's nomination as Best Actor in a Leading Role. Let me be clear, I absolutely ADORED this movie, and I absolutely ADORE Paul, but I just couldn't believe such an indie, delicate, unconventional (for the Academy Awards record) story had been taken into consideration for the race. This perhaps gives us hope for the years to come, for the big award ceremonies to include more and more features like this one. Because this one is a rare gem. Charlotte Well's directorial debut is as healing as the titular soothing creamy products we put on our skin after long sun exposure but at the same time, it reminds us of how much it burnt, again like the titular creams. The real-life story of a young dad and a young daughter discovering each other, soaking in each other's company, fading into the recorded memories of a 1990s videotape.
Available to watch on: Amazon Prime Video (for rental)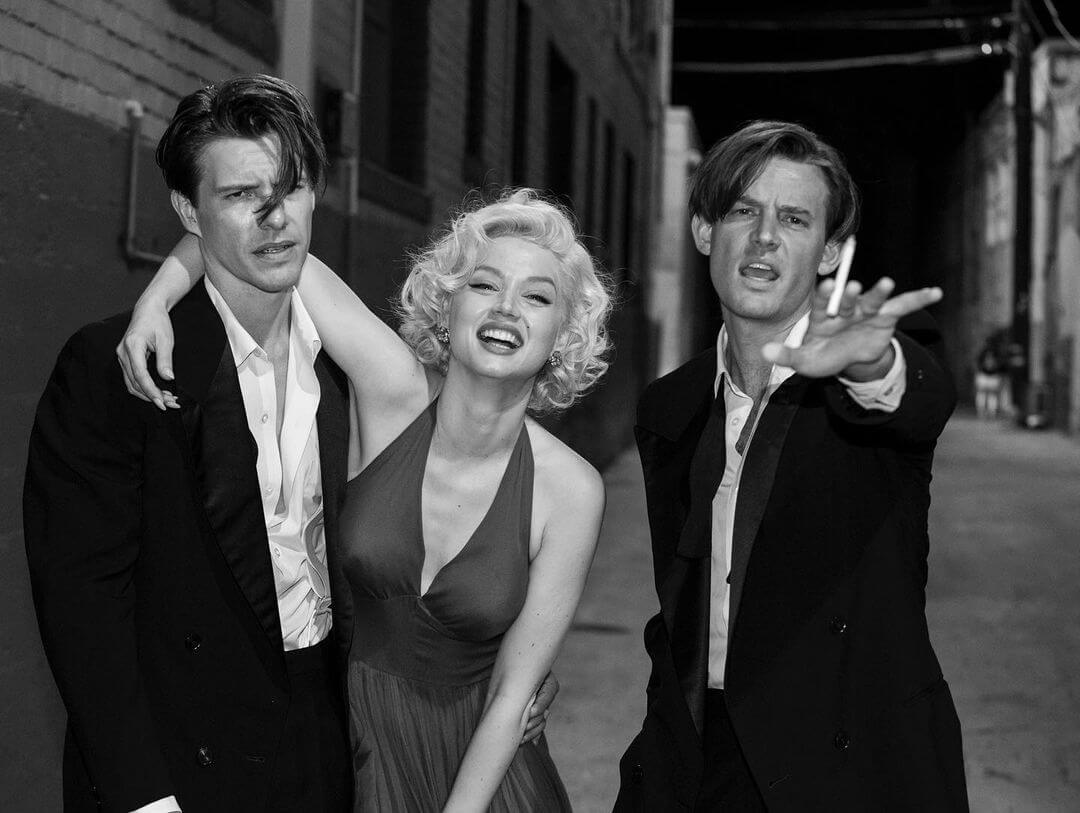 Legendary Marylin Monroe was sexually harassed, psychologically abused, she lost a child while pregnant, had a triangle relationship with two men, and was addicted to everything you can be addicted to, drugs, alcohol, and people. Whether we already knew all this or not, Ana De Armas really made us feel it all – the pain, the uncertainty, the love, and the hate the actress went through during her short, but challenging life – earning a well-deserved nomination for Best Actress in a Leading Role. Andrew Dominik's half black-and-white take on the story of a woman who seemed to have it all has been unfairly underestimated during this whole award season – judged as too raw and "unethical", it shocked and outraged. But isn't it one of the missions of cinema, to shock and outrage? Give it a chance.
Available to watch on: Netflix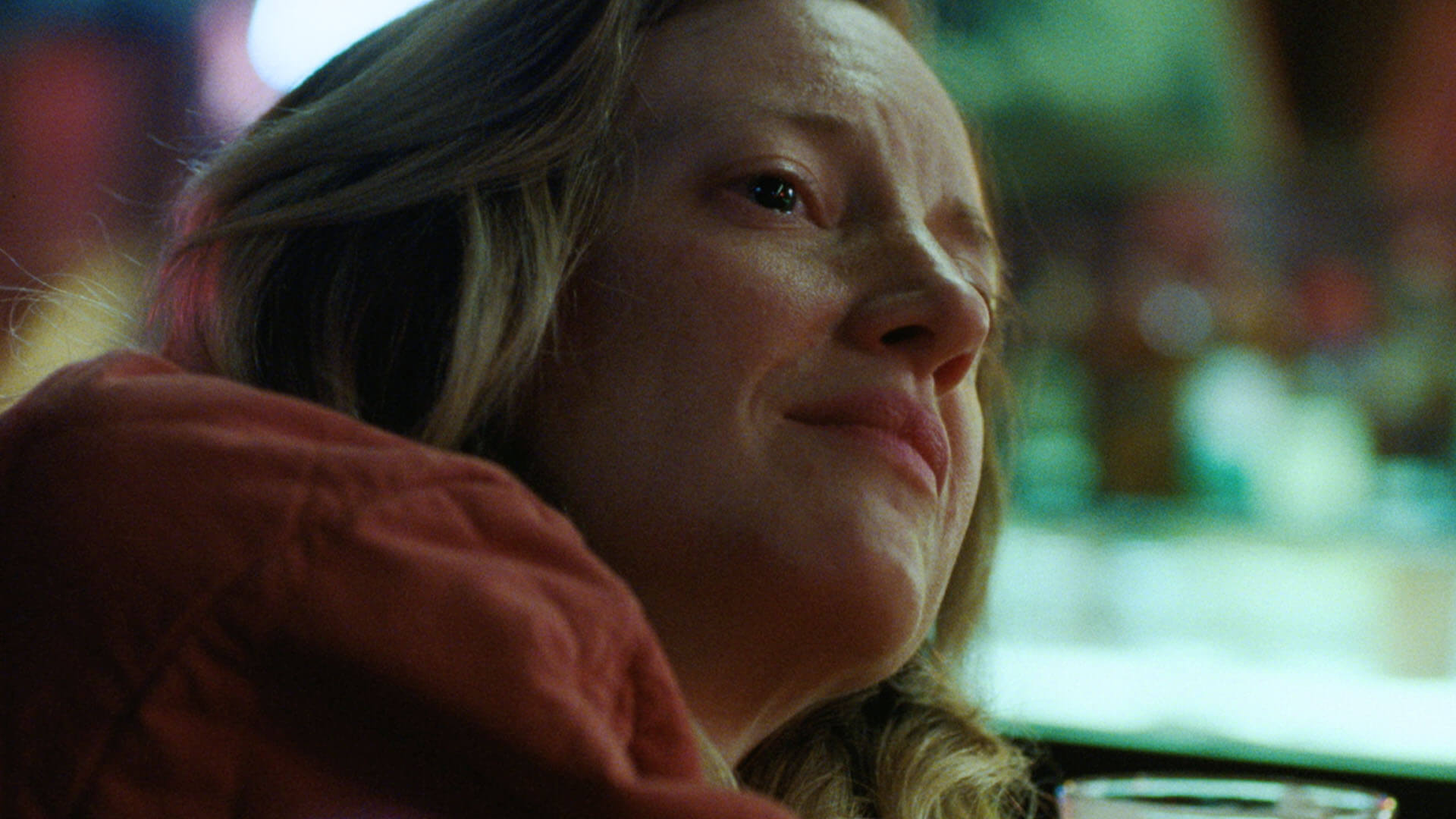 All rumors and controversies about Andrea Riseborough's Oscar nomination aside, this movie is another champion of the indie genre (made exactly as authentic indie movies should be made) standing out in this edition of the Academy Awards. A cinematographic study case, Michael Morris's directorial debut is a super low-budget feature that's now undergone a sudden and unexpected popularity boost. And Andrea Riseborough's nomination as Best Actress in a Leading Role "stole" no spot, as someone said, but was so right: she gives the most powerful, painful portrait of a single Texan mother winning the lottery and squandering it just as fast on alcohol and drugs. Not your average addiction story, but rather a tale of despair, of a desperate want to connect, be respected, a desperate confusion with the injustice of the world's mechanism.
Available to watch on: Amazon Prime Video (for rental)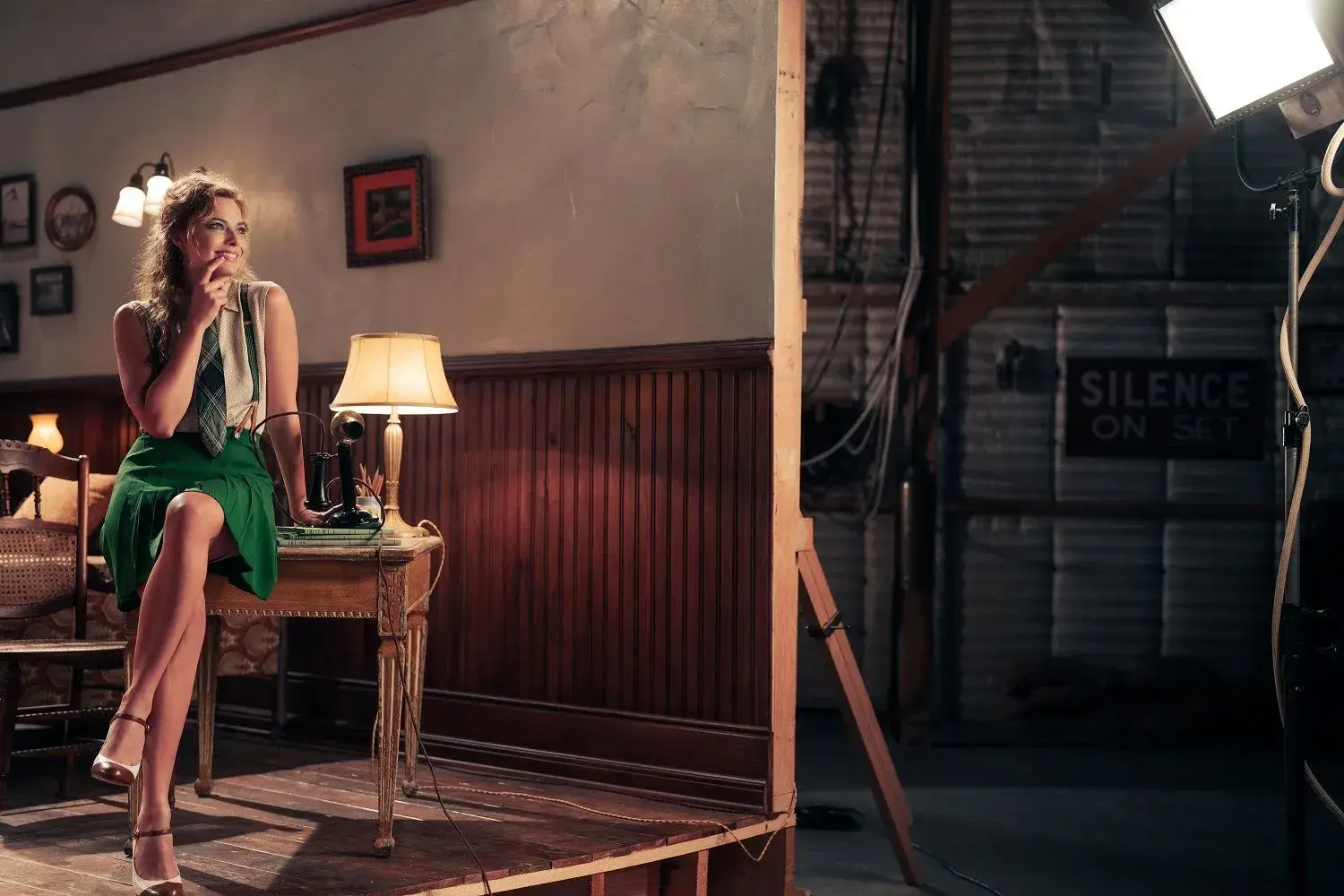 Metacinema always has that fascinating, dreamlike something that grabs the attention of both experts and enthusiasts – to have a taste of what it's like behind the scenes, of what it was like before it became as it is now. "Babylon" gives us a glimpse of early Hollywood, and through the lens of Damien Chazelle, an undisputed legendary storyteller after "Whiplash", "First Man", and "La La Land". His latest feature keeps a high standard by earning three Oscar nominations for Best Costume Design, Best Production Design, and Best Original Score, and it couldn't have gone another way. Margot Robbie is more charming than she's ever been (can you believe it?), Brad Pitt is so accurately reminiscent of John Gilbert, the so-called "great lover" of the silent film era, and Justin Hurwitz's soundtrack… once you listen to it, you won't be able to stop in-loop playing it. As when the sound comes, everything changes.
Available to watch on: Paramount+, Apple TV+
"All Quiet on the Western Front"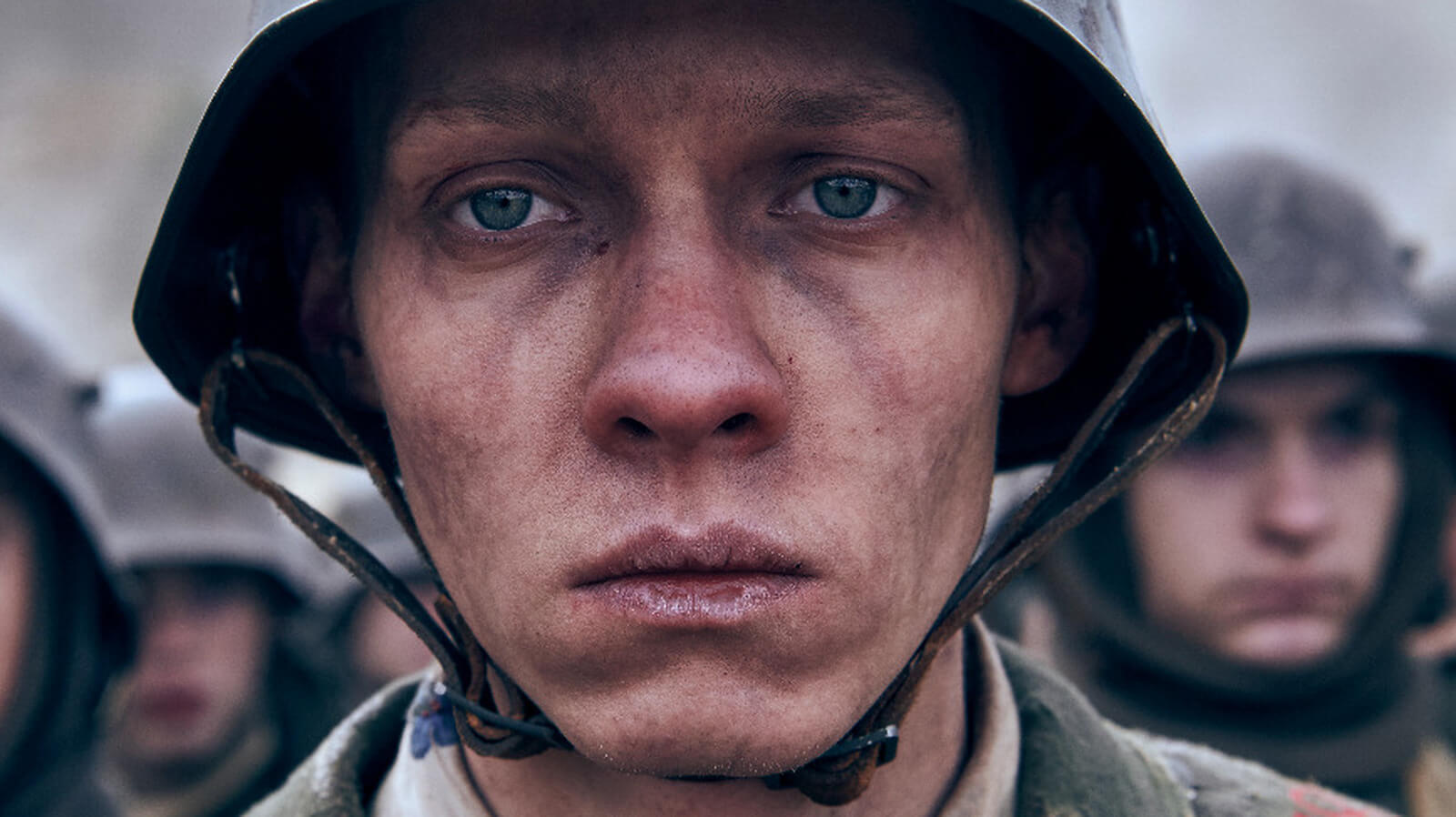 Edward Berger's film is the first German-language adaptation of Erich Maria Remarque's 1929 novel and the fourth German international feature winner, and the most-awarded Netflix film in Oscar history: a night full of emotions for the great team who made this brilliant World War I storytelling possible. The film, in fact, took home Oscars for best international feature, production design, score, and cinematography, easily shaking off the critiques for being too loosely based on the novel. Berger, in fact, was primarily interested in putting the internal conflicts of the main character at the center of attention, rather than making yet another war movie about young soldiers on battlefields. Thus, here's a different, modern perspective on the first world conflict, right in a time of ongoing war conflicts.
Available to watch on: Netflix