Some meta-cinema notions for a full immersion therapy into the world of moviemaking.
If you say SPRING, I say APRIL. If you say APRIL, I say MAY. If you say MAY, I say CANNES. And if you dare say CANNES in MAY, which comes after APRIL, when SPRING begins, wait for me to automatically say CANNES FILM FESTIVAL. That is some twisted logic which, nonetheless, holds some undeniable truth: 2019 Cannes Film Festival's around the corner and its official selection has recently been announced, showing off an intriguing lineup, with names the likes of Terrence Malik ("A Hidden Life"), Pedro Almodovar ("Pain and Glory"), Marco Bellocchio ("Il Traditore") and Xavier Dolan ("Matthias & Maxime").
Here and now, on the cusp of a new, rich Festival's edition, what better time to start a nice immersion therapy into the world of filmmaking?
Today's session will be focused on the experience of meta-cinema, with reference to very famous movies falling under this category.
Some History and Definitions:
Meta-cinema (from Ancient Greek "meta" meaning "beyond" but also "about itself or about other things of the same type" + "cinema") is a very ancient and widespread mode of filmmaking which fulfills the deepest wish of cinema to talk about itself. Since the days of Georges Méliès' "The Magic Lantern" (1903), many more movies have started breaking the spell of forced realism – the "rule" of classical cinema according to which the artifice had to be hidden as much as possible, so that the spectator could enjoy the story as a perfectly real and natural reflection of daily life. When the dialogue with the audience members takes priority over their fascination, there's no doubt we're dealing with cinema that talks about cinema: meta-cinema.
Meta-films, that is films about the world of filmmaking, find out that cinematography and everything that goes with it can be looked at from so many points of view, turning themselves into reflections on the cinematic art.
There's a fantastic amount of movies which tell stories whose heroes are movie people and whose events revolve around the shooting of a movie, and it turns out American cinema has talked about itself a lot more than any other cinematography in the world.
Down below, some of the best samples of meta-cinema for you to enjoy, in the belief that a full immersion in the world of moviemaking can set the mood for the upcoming Cannes Film Festival.
________
Meta-cinema
"BIRDMAN" or (The Unexpected Virtue of Ignorance) – 2014
________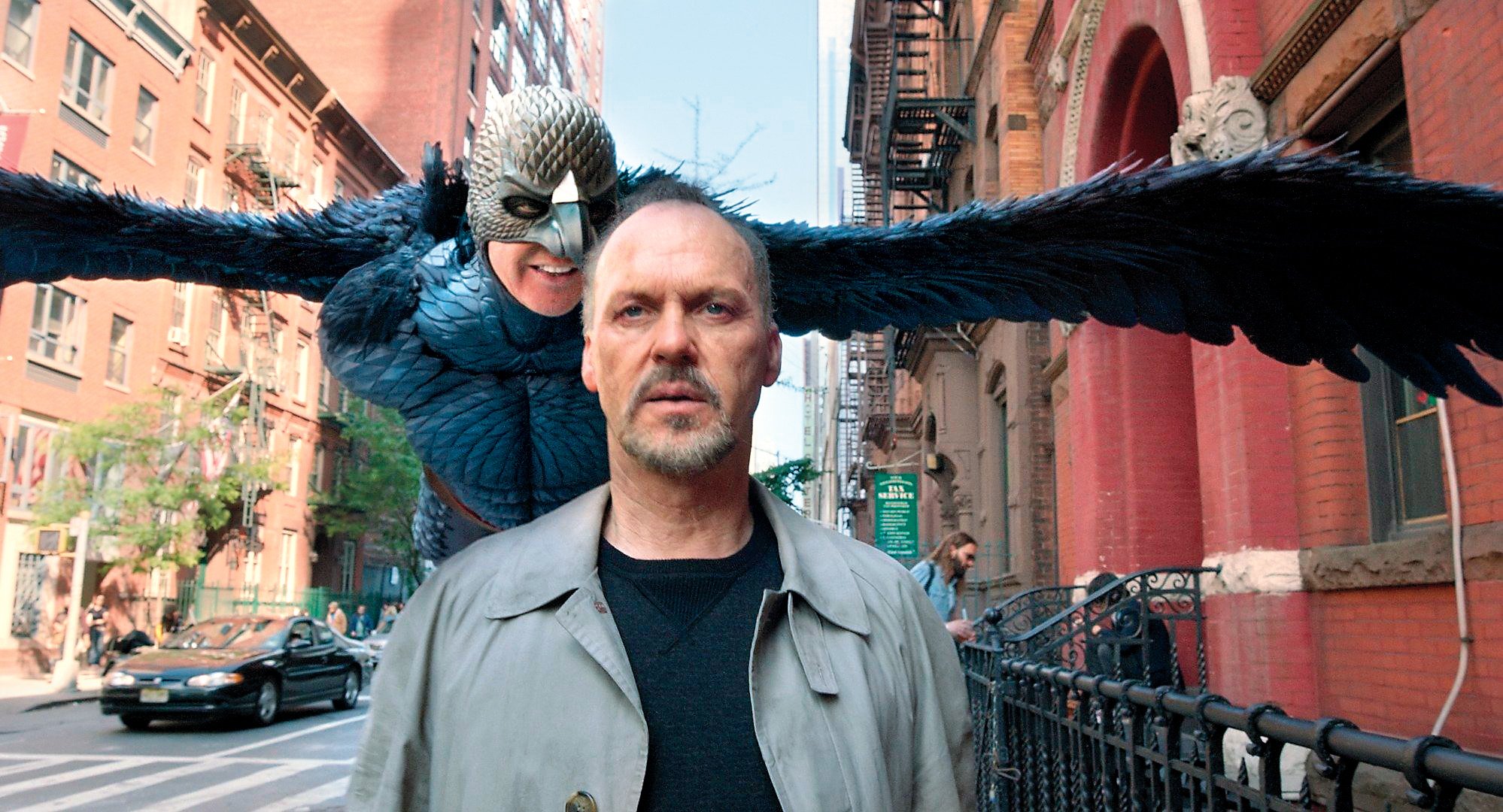 Director Alejandro González Iñárritu takes on the challenges of black comedy in telling the story of a movie star (Michael Keaton) who became famous worldwide thanks to a character he played in a film, the masked and winged superhero Birdman. His desire to prove he's not only Birdman but also a genuinely skilled actor pushes him to write, direct and star in an adaptation of one of Raymond Carver's short stories set to be played in Broadway, alongside his daughter Sam (Emma Stone), fresh out of rehab, his lover Laura  (Andrea Riseborough) and Mike Shiner (Edward Norton), a brilliant but unreliable co-star.
Winner of  the Academy Award for Best Picture, along with Best Director, Best Original Screenplay and Best Cinematography, "Birdman" is a masterpiece of meta-cinema, with its raw depiction of the world of moviemaking and its many cross-references to Hollywood's reality: let us not forget, as a matter of fact, that Michael Keaton, just like the character he plays, owes his international fame to the masked and winged superhero Batman, but is also a brilliant actor, and Edward Norton was supposed to be part of the frequently mentioned movie "The Avengers" in the role of Hulk, but refused the part after some arguments with the movie's production.
________
Meta-cinema
"BODY DOUBLE" – 1984
________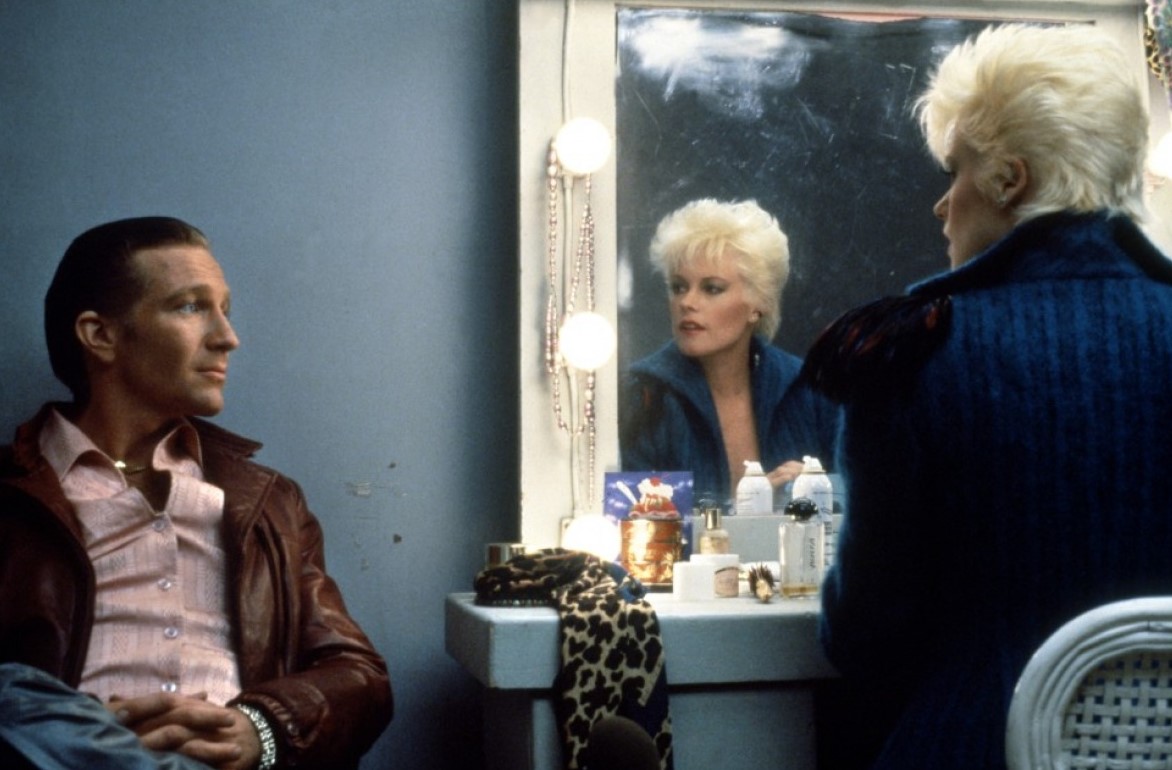 Jake Scully (Craig Wasson) is an unlucky young actor who's just lost his job in a movie about vampires because he suffers from claustrophobia. In need of a place to stay in the expensive Los Angeles, he meets Sam (Gregg Henry), another actor who offers him to temporarily move in the house of one of his friends, who would be out of town for a while. Jake finds himself in a luxury villa on the top of the Hollywood hills, with a strange telescope pointing at his new neighbor's window. Jake can't help but use the telescope to watch his attractive neighbor's nightly striptease until he witnesses her brutal murder. A porno superstar (Melanie Griffith) will help him figure out the mystery behind it all.
Directed by Brian De Palma, the movie fits in the category of meta-cinema beginning with the title, where "body double" means "stuntman," perhaps referring specifically to the one used in movies for the nude scenes or metaphor of the fine line between fact and fantasy that exists in the world of cinema and is also a key to interpretation of the whole movie itself.
________ 
Meta-cinema
"THE DISASTER ARTIST" – 2017
________
James Franco tells the real story of Tommy Wiseau, writer, producer and director of "The Room," widely considered one of the worst movies ever made. San Francisco, end of 1990s: Tommy (James Franco) is a weird looking man with no less weird mannerisms and a mysterious past; long, black hair, sunglasses on even at night, not a lot of words come out of his mouth, enough, however, to bond with the aspiring actor Greg Sestero (Dave Franco). Eventually, the two of them decide to move to Los Angeles together to take their chances in the movie business; a series of unlucky events leads Tommy to write, produce, direct and star in his own movie, later classified as "the worst movie ever made in history."
A naked and raw display of the materialism inherent in the Hollywood business, James Franco's new directorial experiment unveils the mechanisms of the film industry in a mixture of comedy, satire and biopic that we hardly ever see in contemporary cinema.
________
Meta-cinema
"HUGO CABRET" – 2011
________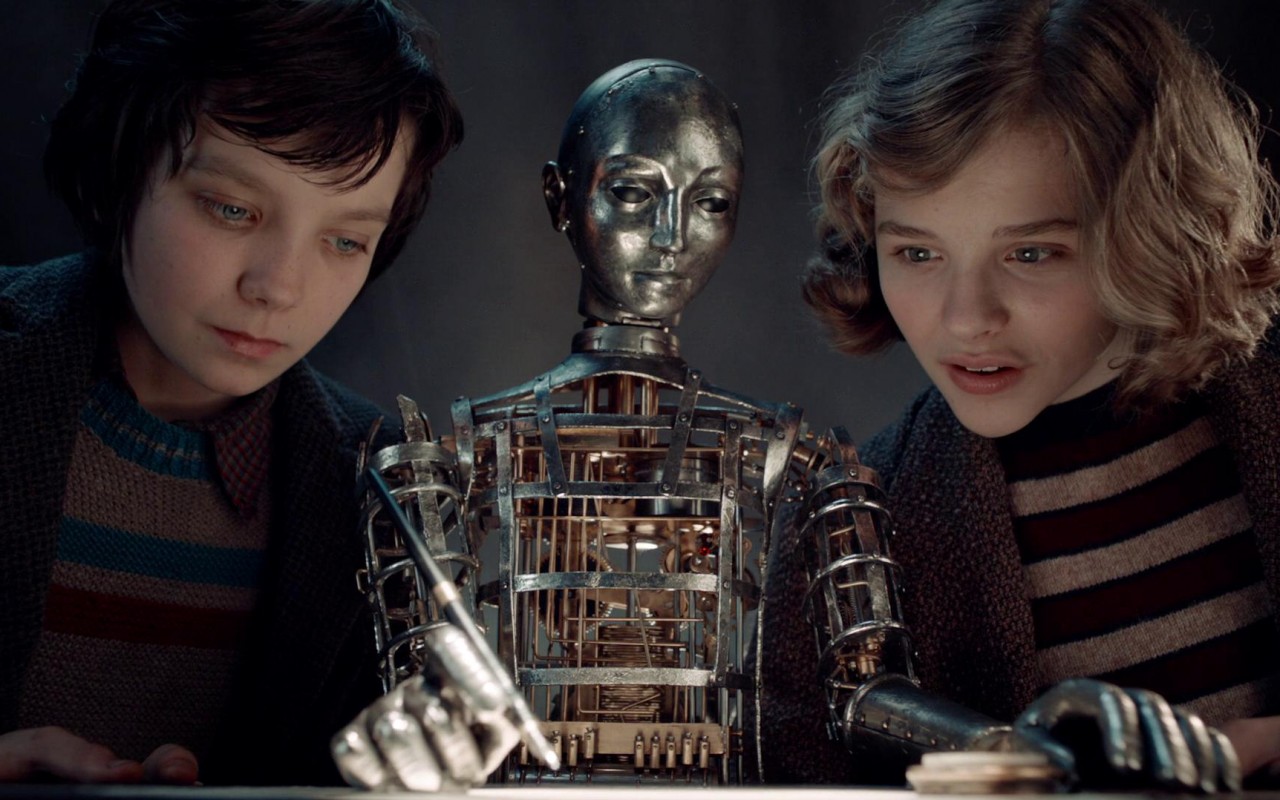 It's the 1930s and the twelve-year-old Hugo (Asa Butterfield) lives in Paris Montparnasse train station with his uncle, who deals with the maintenance of the station's watches. When his uncle dies, Hugo gets on with his task, all by himself, taking advantage of the job with the gears to look for some sort of key or contraption that could help him figure out how to make his dead father's inheritance work. His beloved dad (Jude Law), in fact, has died in a fire, leaving unfinished the completion of a robot that Hugo wants to activate at all costs. While on this mission, the boy meets the young and brilliant Isabelle (Chloë Grace Moretz), who will help him in his research as well as share and support his passion for cinema. Thanks to Isabelle, Hugo will meet one of the best directors ever lived, one of the pioneers of cinema, a man called Georges Méliès (Ben Kingsley).
Martin Scorsese's movie is an extraordinary film class, a unique project that perfectly sums up the immense evocative power of cinema.
________
Meta-cinema
"NOTTING HILL" – 1999
________
In London's lively Notting Hill, William Thacker (Hugh Grant) shares a small apartment with his old, lazy friend Spike (Rhys Ifans). In the same neighborhood, William owns a bookshop where one day the famous American actress Anna Scott (Julia Roberts) winds up, during a stop in London to promote her new movie. Between the two of them, it's love at first sight, unfortunately, hindered by the two completely different lives they live. In fact, in order to avoid paparazzi and complications with the career of the actress, William and Anna have to date secretly and fast. Eventually, when her ex-boyfriend comes to town, things get even more complicated.
Behind the romance, this classic by Roger Michell unveils the bittersweet aspects about being part of the film industry, showing the spectators how being a movie star doesn't only mean money and success, but also requires sacrifice in terms of renunciations and fast rates which are hardly ever easy to maintain.
________
Meta-cinema
"THE PURPLE ROSE OF CAIRO" – 1985
________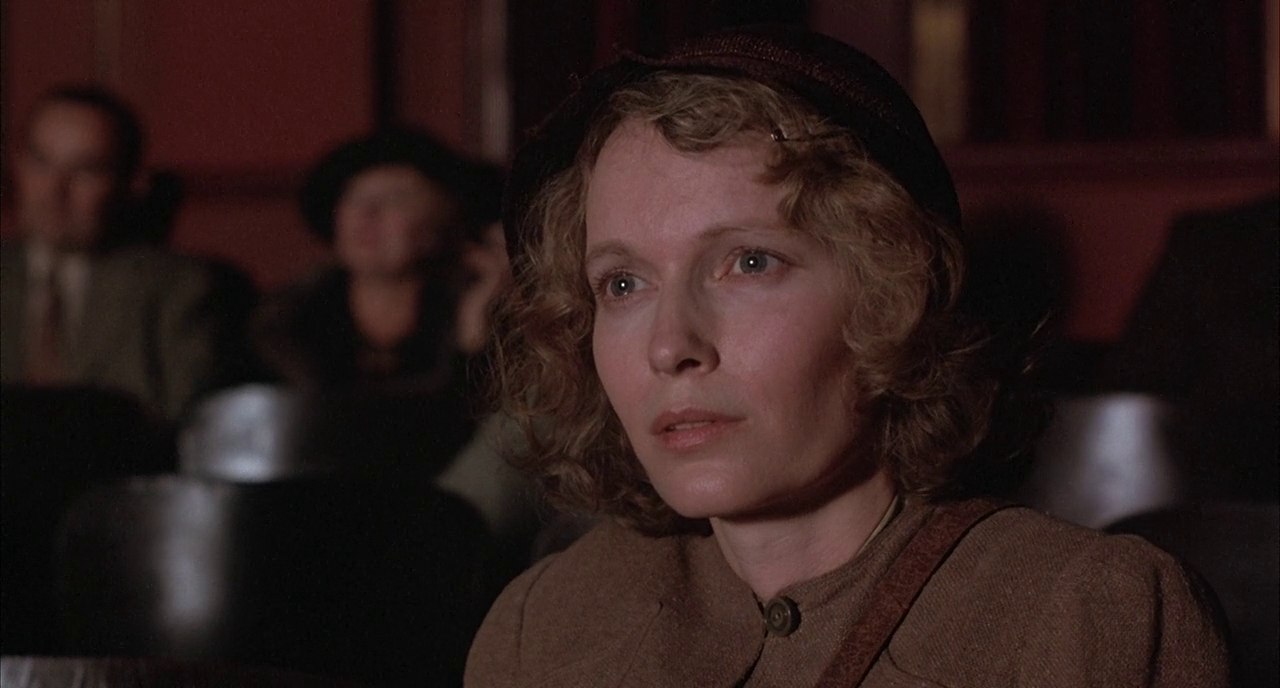 It's the Great Depression in America, and the only way Cecilia (Mia Farrow) manages to take a break from her tyrannical, unemployed, constantly drunk husband is to spend all her afternoons in a movie theatre, where "The Purple Rose of Cairo" is projected on the screen nonstop, every day. One afternoon, the fascinating protagonist of the "movie in the movie" (Jeff Daniels) notices, from inside the screen, Cecilia's regular presence in the theatre and, tired of acting the same part every day, jumps out of the screen to join Cecilia in the real world and live a sweet love story with his number one fan.
Here, a brilliant Woody Allen takes on the task of representing the relationship between truth and fiction, reality and cinematographic work, and manages to do it in a heart-breaking, but somehow magical way.
________
Meta-cinema
"LE REDOUTABLE" – 2017
________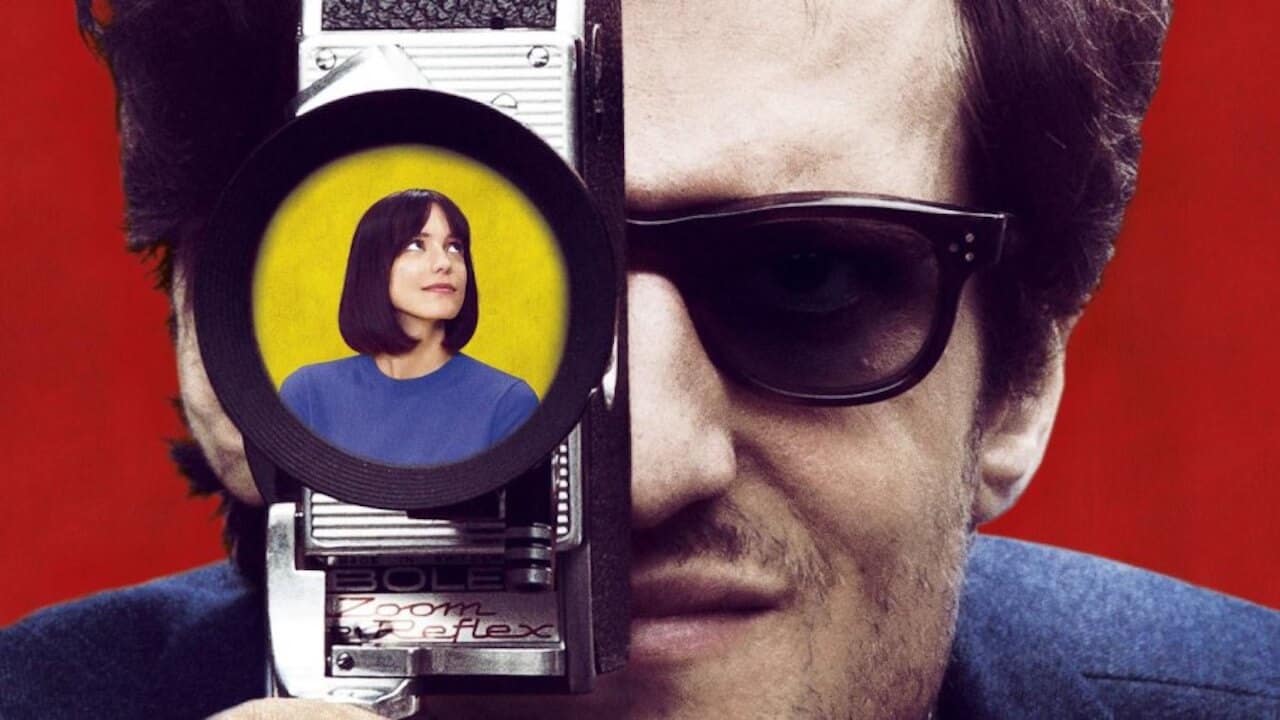 In an ironic portrait of one of the most important figures in French (and international) cinema, Jean-Luc Godard, by his second wife Anne Wiazemsky, the director Michel Hazanavicius retraces the revolts of 1968, Maoism, the protests against the war in Vietnam, while telling the real story of the difficult romantic relationship between Jean-Luc (Louis Garrel) and his muse Anne (Stacy Martin,) between passion and nonconformity, jealousy and desire for independence, cinematic failures and political activism.
Half biopic, half comedy, half parody, the movie is one of the most recently made brilliant examples of meta-cinema: writings on the walls, voiceovers, direct dialogues with the spectators are only some of its features that are typical of the language of a film that talks about the film industry and, in this case, unveils the temper of a loved and hated pioneer of the Nouvelle Vague.