February is not only the coldest month (at least for the Northern Hemisphere) but it's also the month of the Oscars or Academy Awards if you prefer.
Every year, just a few days after the event, everything appears to be quickly forgotten and we find ourselves "on the road again" in search of the following year winners. It looks like it's never too soon to start with the "Oscars Buzz", and of course as time goes by, the picture gets clearer and clearer, and titles and names start circling around and around, and basically by the time the night of the Oscars gets here, there is no much space left for surprises, this might be the reason why the "Oscar Buzz" can be the most thrilling part of the Oscars ride.
______
The Oscar Buzz Steps
______
As we all know Rome was not built in a day, and the same goes for the Oscar winners. The performances and the abilities of people in each field definitely are the main focus when it comes to vote the best, but there are also a few other aspects that can either give a push up or a push down:
1) Timing
Fall is known to be the right season for the Oscar contenders' premiere, but like the actual seasons, even for films now the mid-season is kind of blurred. That being said, if a film comes out at the beginning of the year is more likely to be "forgotten" by the time the awards events are up, on the other end, if a movie premieres right before these events it might not make the cut.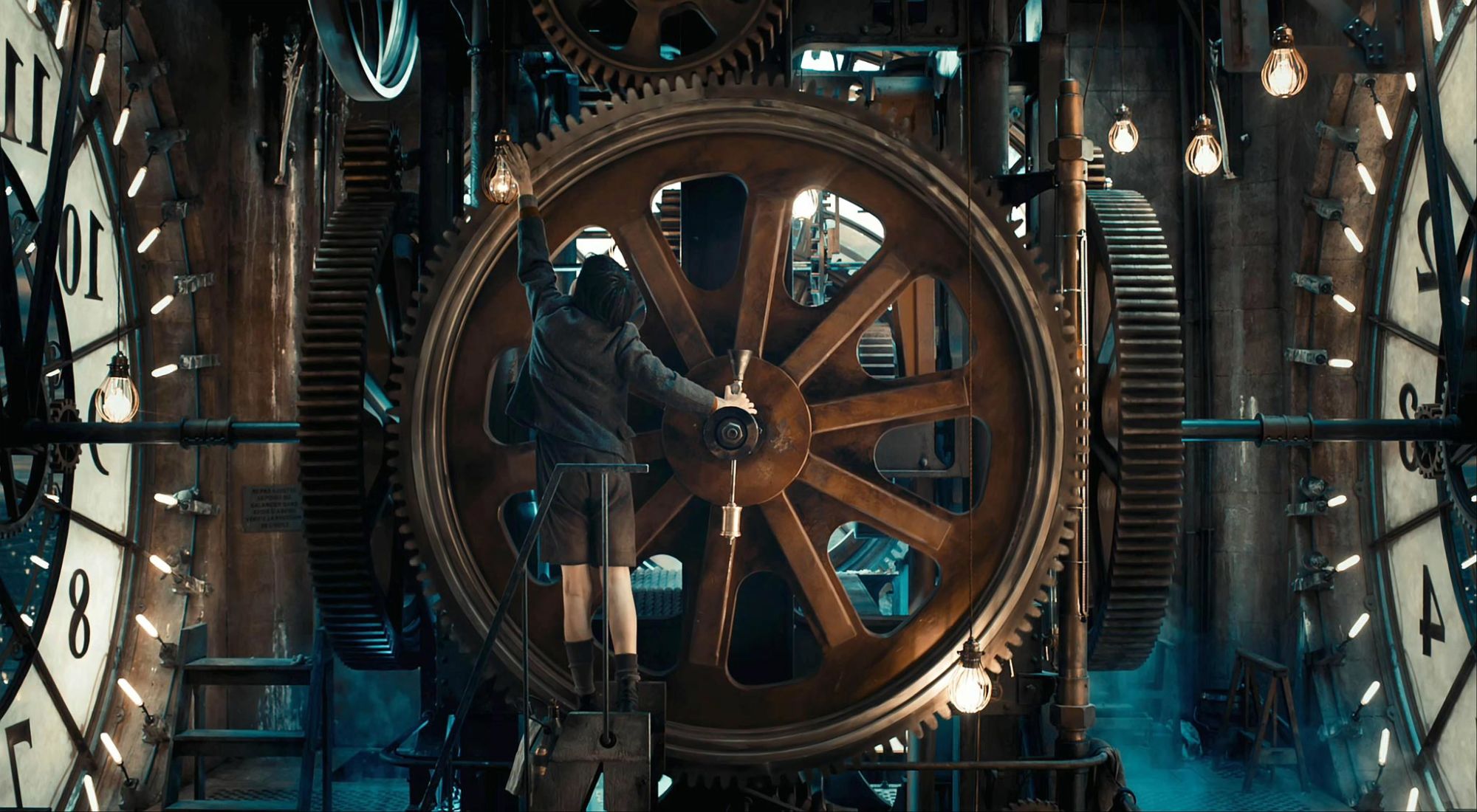 2) Film Festivals
Some Festivals at the moment count more than others in terms of Oscar winning film, just think about the Venice Film Festival, the last two Best Pictures (Birdman and Spotlight) premiered at the Italian festival. It might be because is the oldest and one of the most famous film festival or simply because it takes place at the beginning of September (TIMING) but if you want to look for possible nominees, Venice is for sure a good place to start.
And right after Venice? We have Toronto, which is another important festival where to rock towards the Oscars.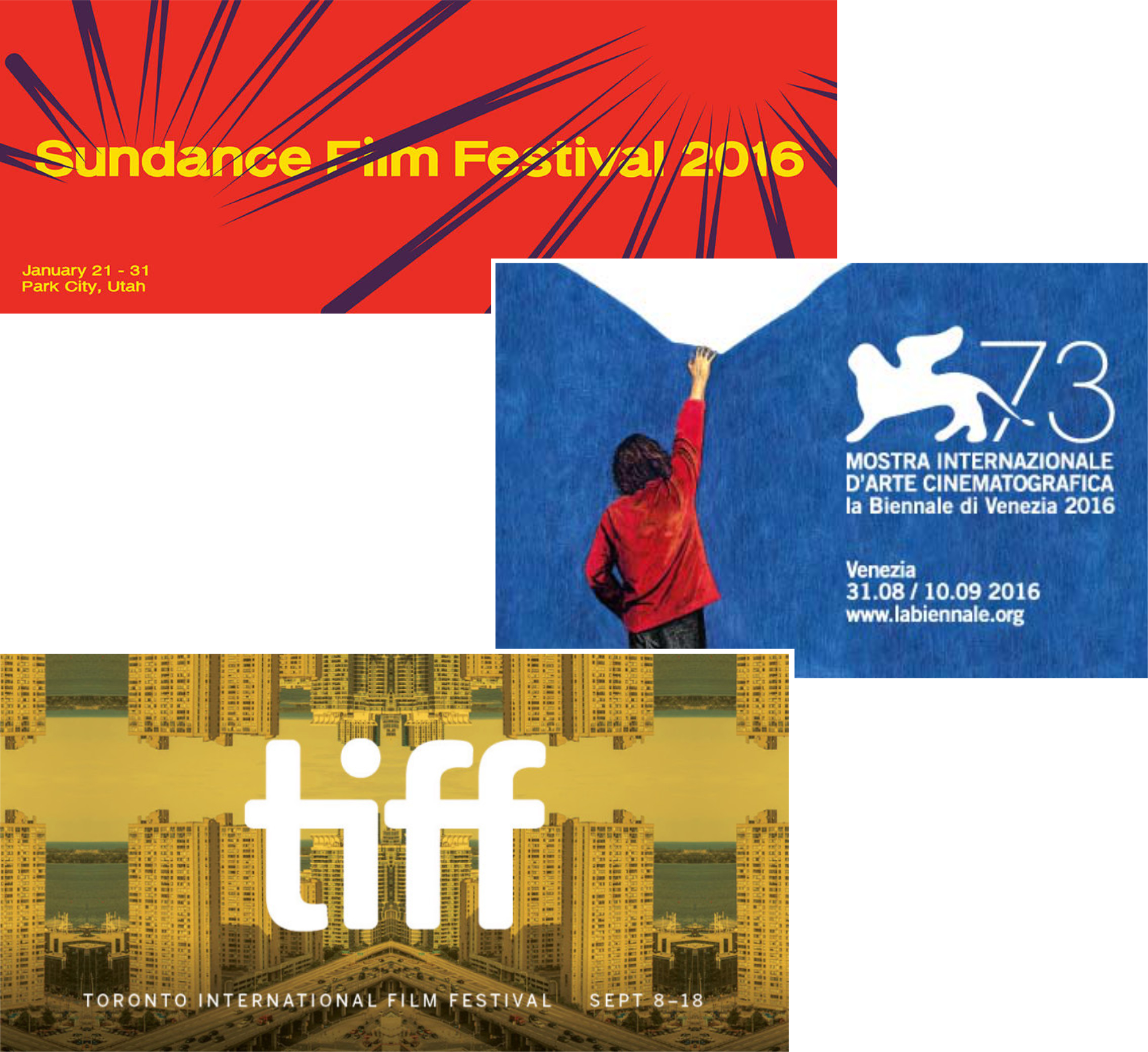 Sundance Festival is another must, the only one allowed to take place in winter and right at the beginning of the year, and as time goes by, the bet made by Robert Redford when he started has definitely paid off. Thank to him a light has been shed on independent films, which are know (finally) taken in consideration. Does Whiplash ring a bell? It won 3 Academy Awards in 2014 (Best Supporting Actor– J.K. Simmons, Best Film Editing and Best Sound Mixing) after premiering at Sundance.
To keep an eye on Tribeca, New York and many other "outcasts" is recommended as well!
3) Distribution
No need to bore you with business talk, but just keep in mind that if a wonderful film does not get the right distribution it may get lost in the sea of very good films made every year that does not have the strength to stick out.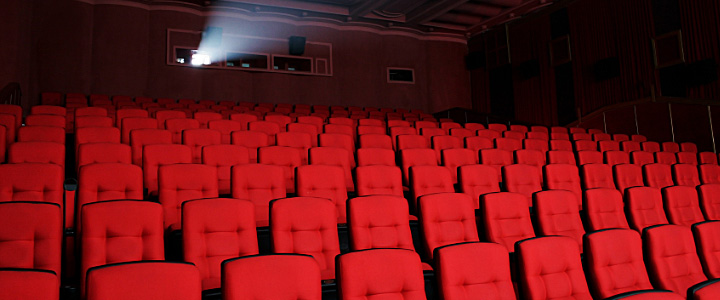 4) Reviews
The good old reviews, in just a second they can kill or glorify a film. They also have the key to keep a movie on the radar, calling for people to pay attention to it.

5) Awards Season
Last but not least, the Awards Season usually sets the final part of the road, starting in November with the Gotham Film Award up to the various Golden Globes, BAFTA, Independent Spirit Awards, Critics' Choice Awards, Guilds and so on. They give the most concrete hints, but don't take them as the final verdict.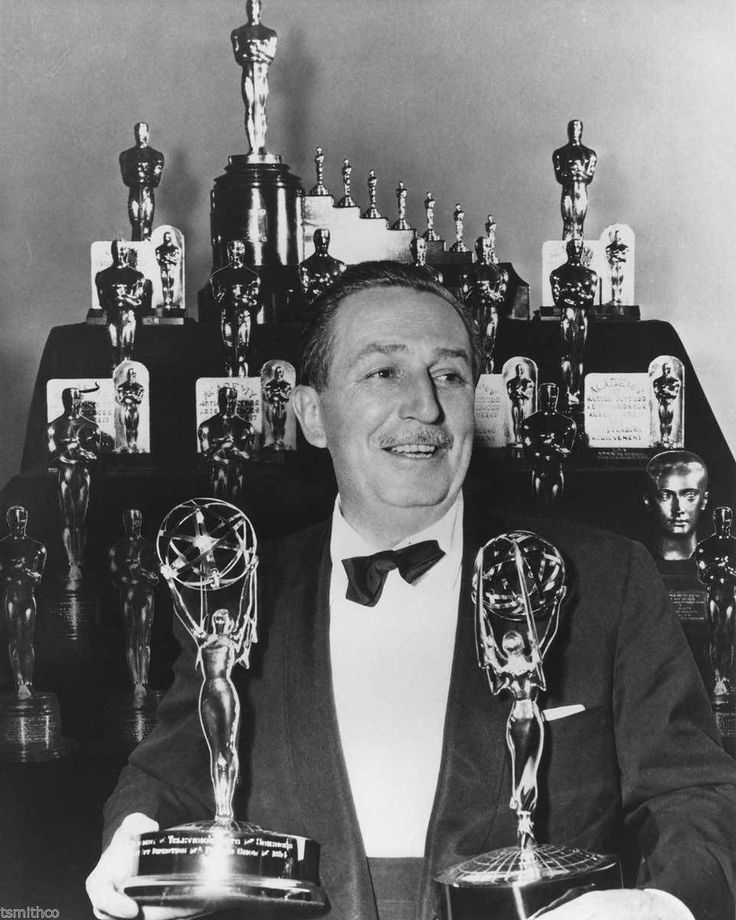 ________
So now, let's get to the juicy part, whose ears are buzzing this year?
The Leonardo DiCaprio Curse
For years everybody rooted for Leo to win this mystical object called the Oscar, all worried about yet another nomination to remain just "another nomination", and finally last year he won, and we were all relieved.
But our dear Leo is not the only one, take Amy Adams for instance, already 5 nominations and 0 Oscars; this year might be the one, two movies wonderfully played by her are receiving some Oscar Buzz, Arrival and Nocturnal Animals (ALERT! Both movies were presented at 73rd Venice Film Festival). 2 movies double the chance no? Not according to history, remember 2013? American Hustle and Her, she was in the 2 of them, the result? Nothing (ok so she wasn't nominated for her role in Her, but we are just trying to make a point here).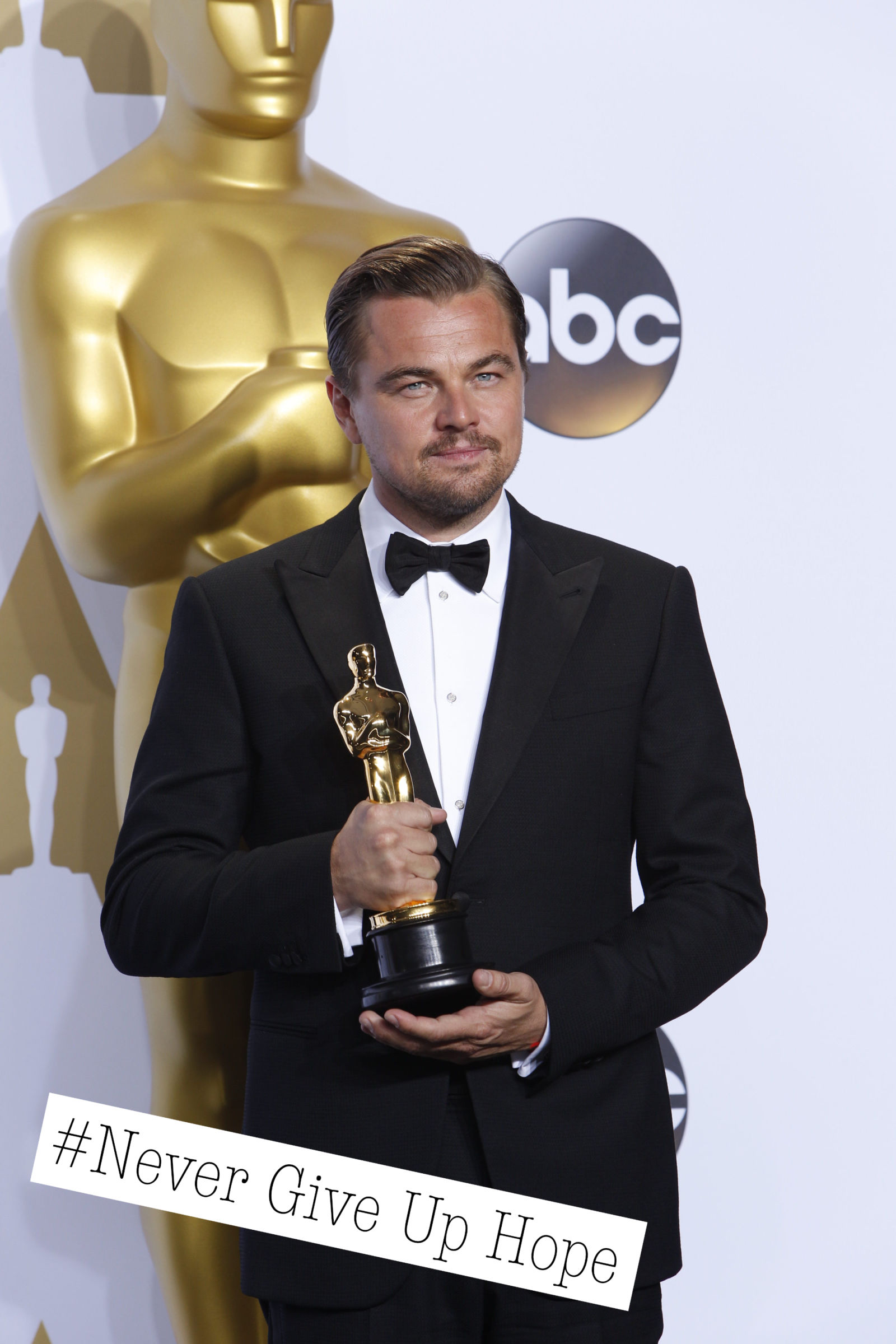 The only hope? Just remember that in the end Leo did win the Oscar, so her time will come.
We've seen the movies in Venice, and she is truly incredible, but it's not going to be easy, a strong (very strong) opponent? The talented Emma Stone, who, lo and behold, at the Festival on the water (Venice, in case someone didn't know it's the city on the water), presented "La La Land" for which she won Best Actress and  has been praised over and over (talking about Oscar Buzz).
The Big Hit
Speaking of "La La Land", written and directed by Damien Chazelle, this musical is about to bring the "musical genre" right back on top. A shower of accolades has been foreseen for this movie, and why we chose it as the big hit? It's only Chazelle's second film (his first was Whiplash, which took home 3 Oscars), and usually when your first film is a huge success the second one is put under a severe scrutiny, and he underwent it and came out with praise and never-ending applauses after every screening.
Damien will turn 32 in January, and we do hope that this young film (all under 35 years of age) will receive its deserved awards, it's nice to see the new generations being recognized before they actually turn into the new old ones.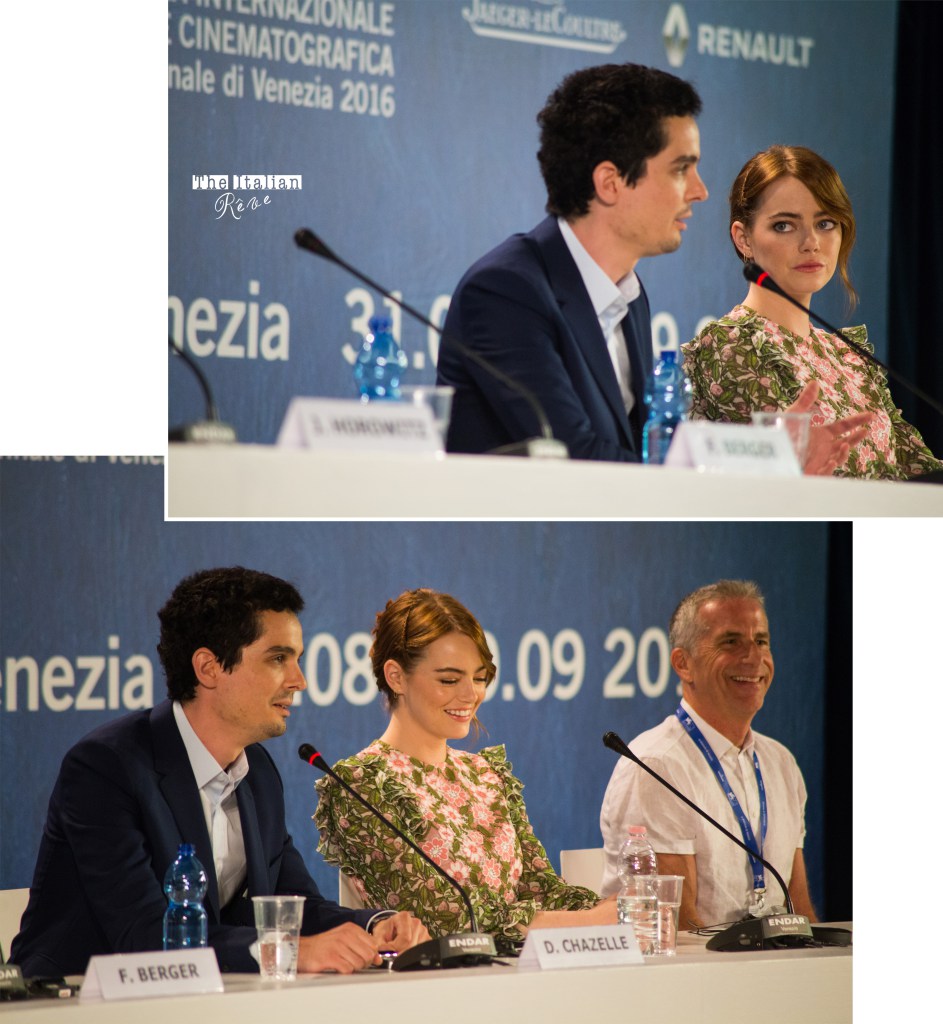 The Newcomer
Calling Casey Affleck a new comer is basically a crime, but this might be the year of Casey Affleck, lead actor. He received a Oscar nomination as Best Supporting Actor for the movie "The Assassination of Jesse James by the Coward Robert Ford" by Andrew Dominik, yet as a lead actor, he still has not been recognized (unfortunately). His interpretation in "Manchester by the sea" has been receiving incredible reviews, defined "Superb" by Variety and "Perfect" by New York Magazine (Vulture). 
First Timer
Ruth Negga's interpretation in "Loving" is sailing in tranquility towards a Academy Award Nomination, which would be the first for the Irish-Ethiopian young actress.  The competition will be surely tough but you never know, we don't have to go far back to find a first time Oscar nominee taking home the statuette, only last year Brie Larson (Room) got her first nomination which turned into her first win.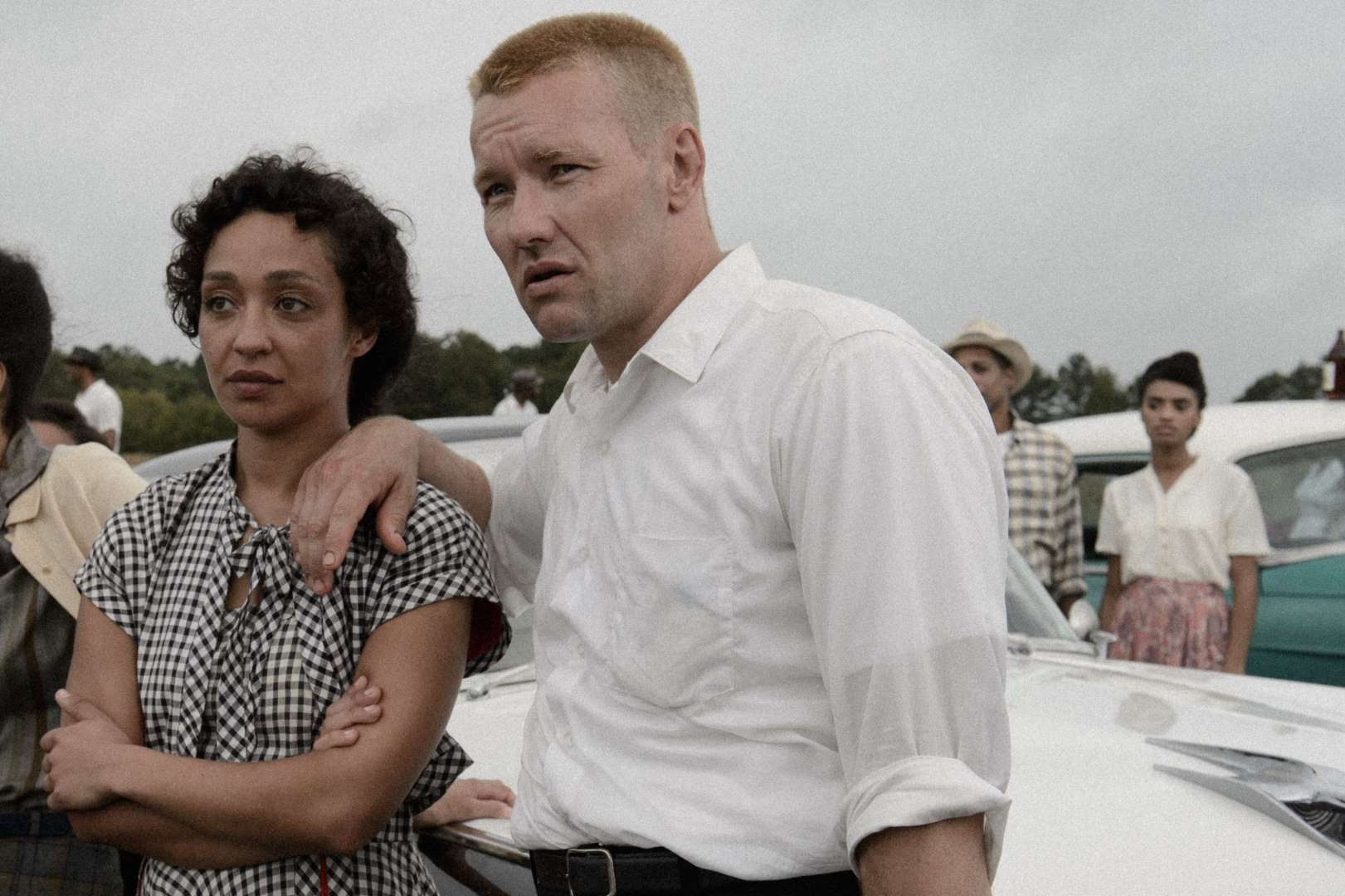 Best Picture
 It just seems to easy, La La Land has put some distance between itself and the followers, yet it still is a bit too early to celebrate the victory. A few very anticipated films, such as Fences and Silence, have not come out yet so…we just need a touch of patience!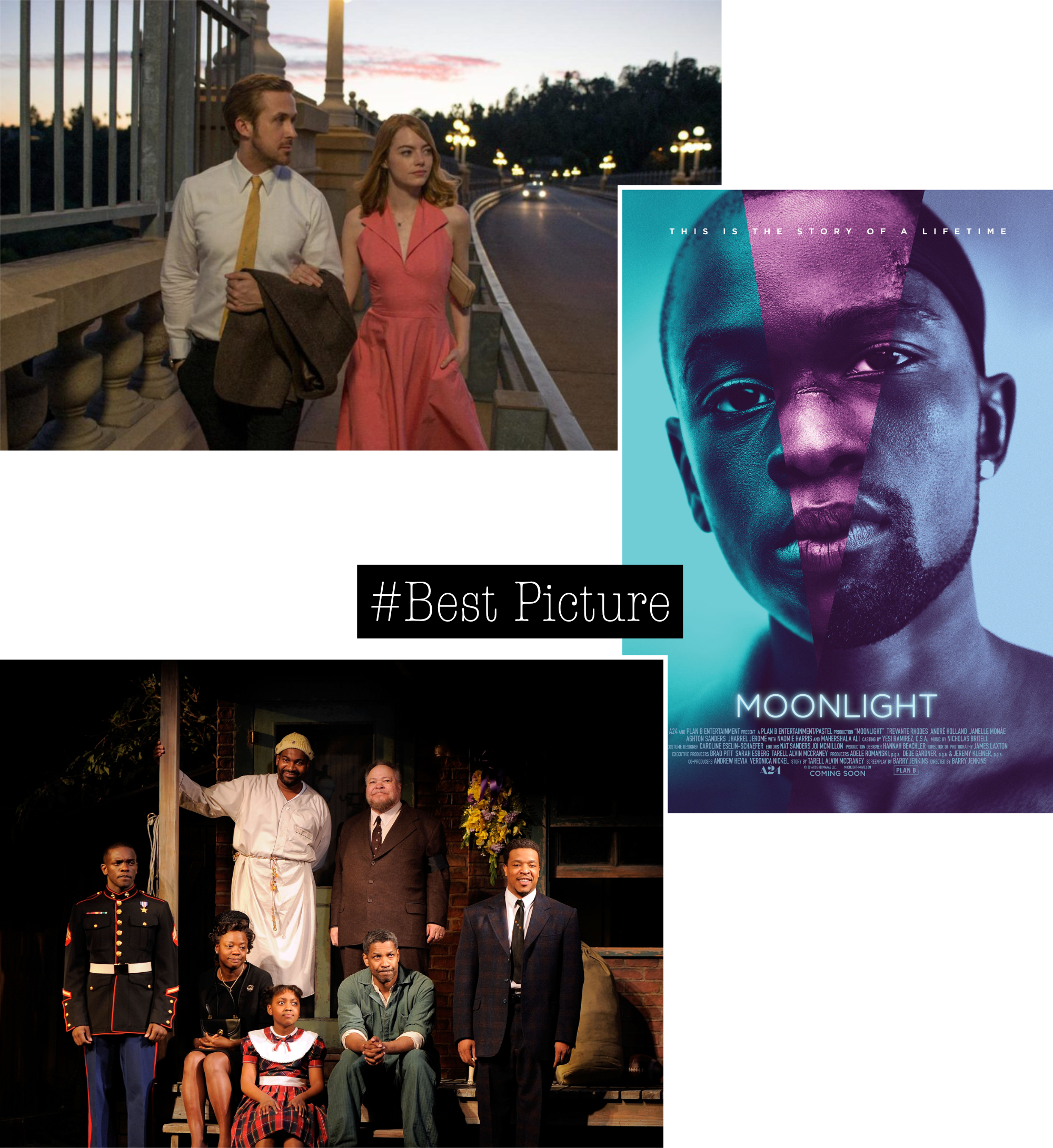 Best Lead Actress
 If Viola Davis (Fences) is going to be submitted in the Best Supporting category, as it appears in up coming awards events, a very big spot is about to be opened in the Best Actress competition. Two years after her first nomination (Birdman) Emma Stone will get her second one with a strong possibility of winning. Of course keep an eye on, as we said, Amy Adams and also on Natalie Portman (Jackie).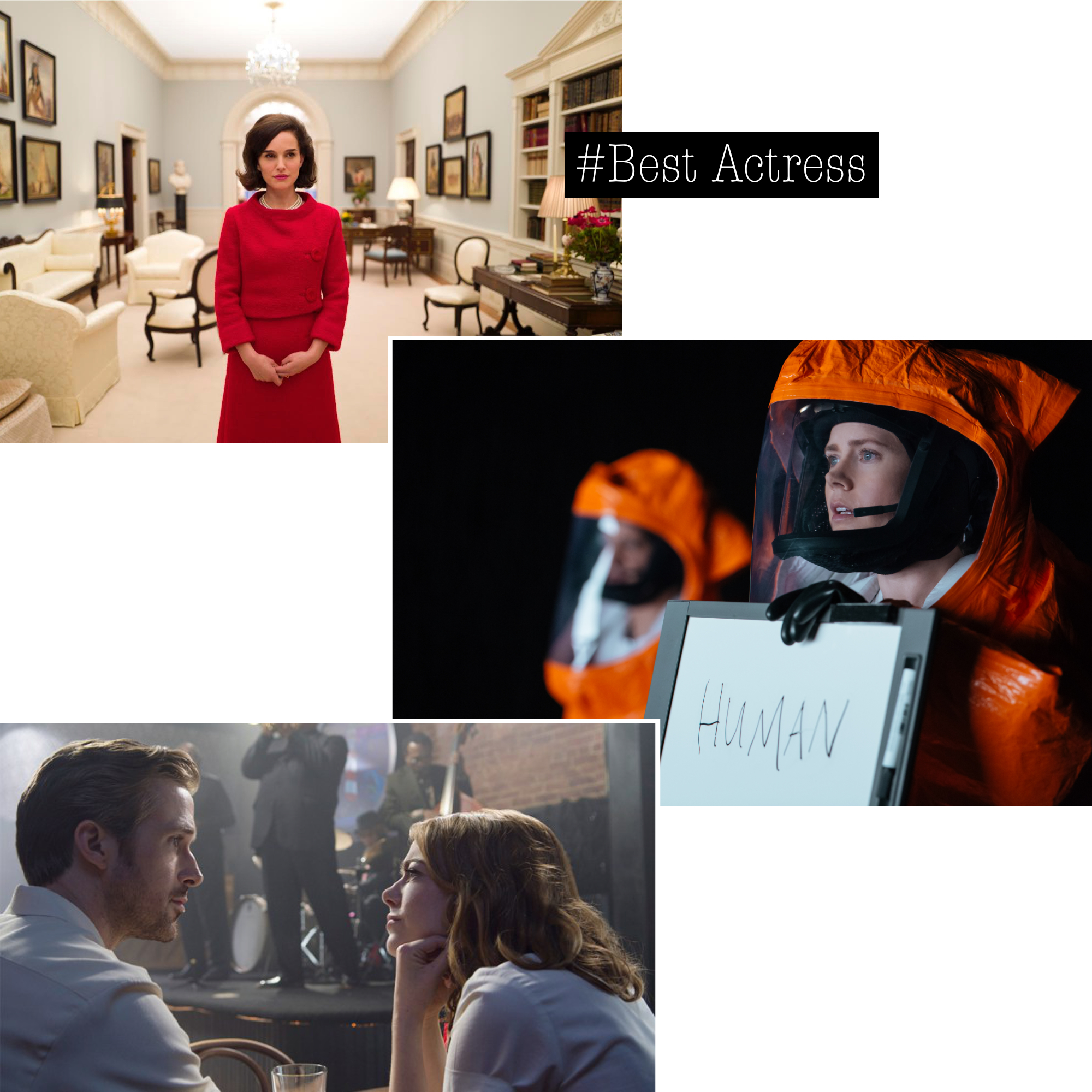 And quoting Ellen DeGeneres, watch out for "Her" as in Meryl Streep, she might "be after" her 20th nomination.
Best Lead Actor
 As we said earlier, it sounds like Casey Affleck's name is already engraved on the Best Actor Academy Award. Still, it is not going to be an actual piece of cake, Andrew Garfield is coming up strong with 2 films: the already acclaimed "Hacksaw Ridge" and "Silence", the voice on the street says that the latter will be the one granting the Oscar Nomination to our all grown-up Spidey.
A more navigated Denzel Washington (Fences) will stand on the side, ready to jump in "if needed". Last but (definitely) not least, Ryan Gosling's performance in La La Land will grant him a nomination, along with (in case we haven't said it enough) co-star Emma Stone and director Damien Chazelle.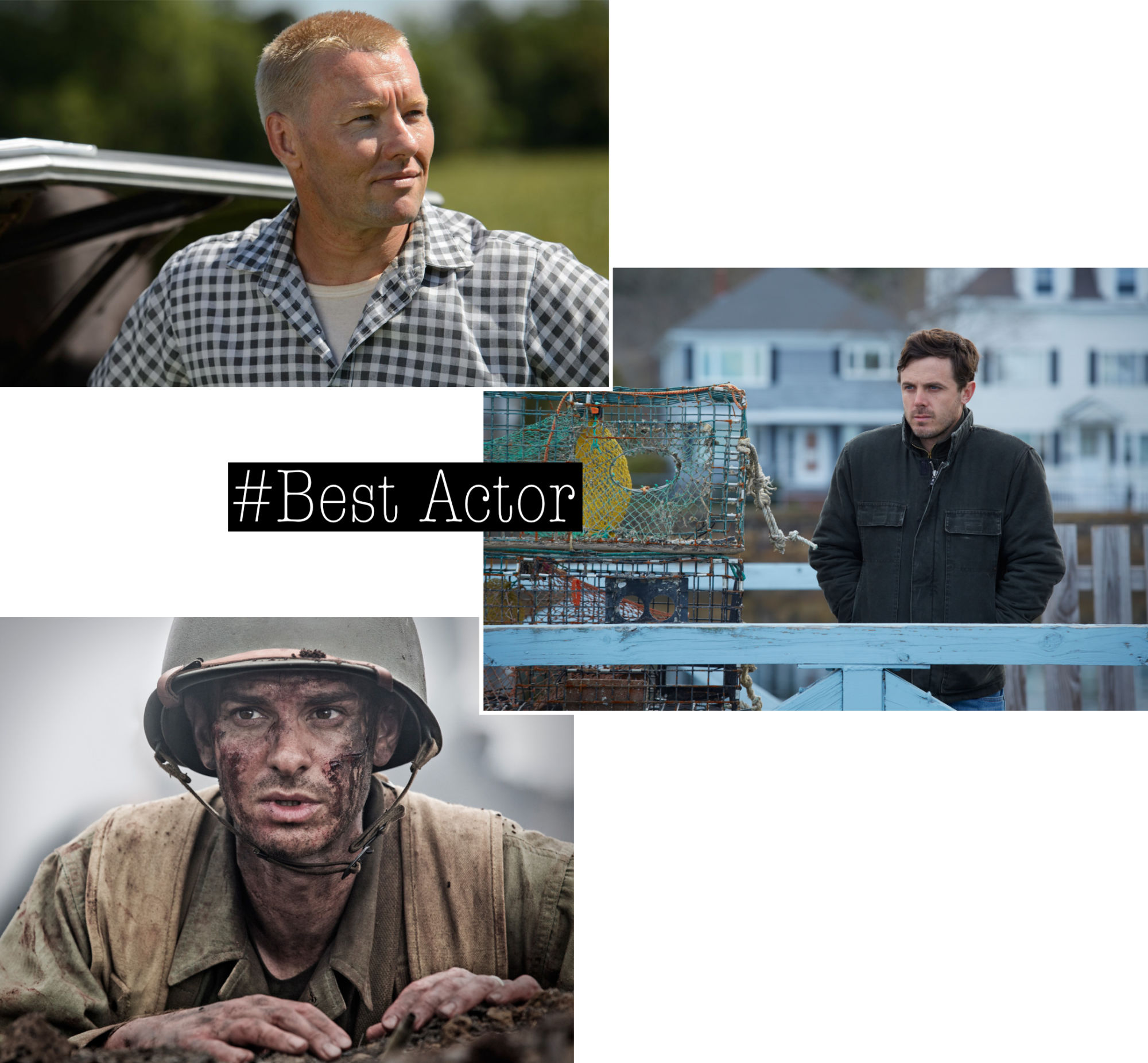 Best Supporting Actress
The contenders here seem already well outlined, the winner? Not a clue! Viola Davis (if she actually ends up here) might be the one, but the movie has yet to be released, so no certainty there.
The same goes for Michelle Williams (Manchester of sea), she could suffer because of her brief time on the screen, even though the Academy has not cared about that very much in the past, so she still is in the run.
The other likely to be contenders are: Naomie Harris (Moonlight), Nicole Kidman (Lion), Greta Gerwig (20th Century Women).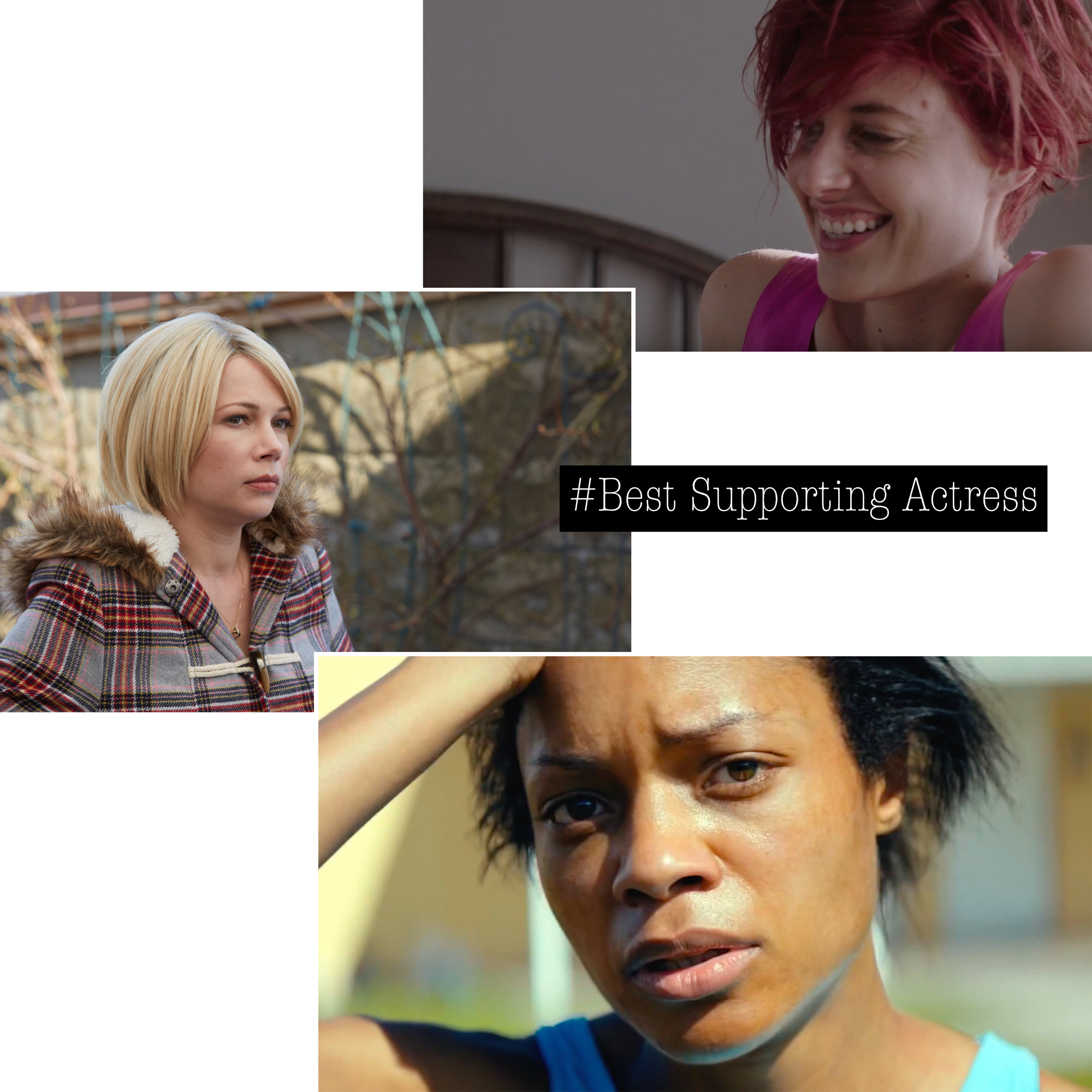 Best Supporting Actor
We are flying blind here, it looks like we have to wait for the first awards events to get a clearer idea. In the meanwhile here are the possible nominees (it's nice to have back names we haven't heard for quite sometime): Hugh Grant (Florence Foster Jenkins), Liam Neeson (Silence), Peter Sarsgaard (Jackie), Aaron Eckhart (Sully) and Mahershala Ali (Moonlight).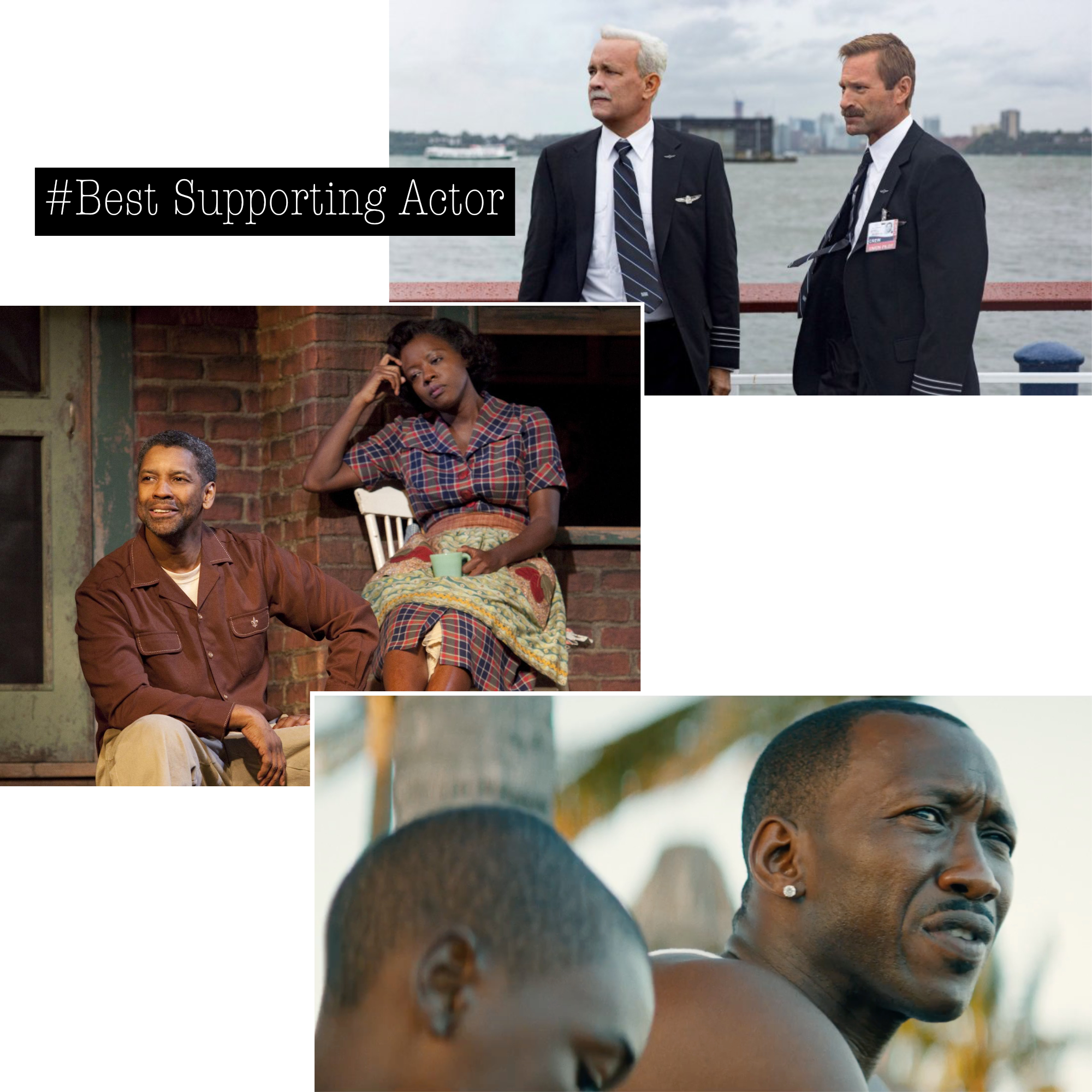 Best Director
As we mentioned in "The Big Hit" sequence, Damien Chazelle could make history, he would be the youngest Academy Award winner for directing. It is going to be hard, the competition is tough: Martin Scorsese (Silence), Pablo Larrain (Jackie) Denis Villenueve (Arrival), Barry Jenkins (Moonlight) and Tom Ford (Nocturnal Animals) just to name a few opponents.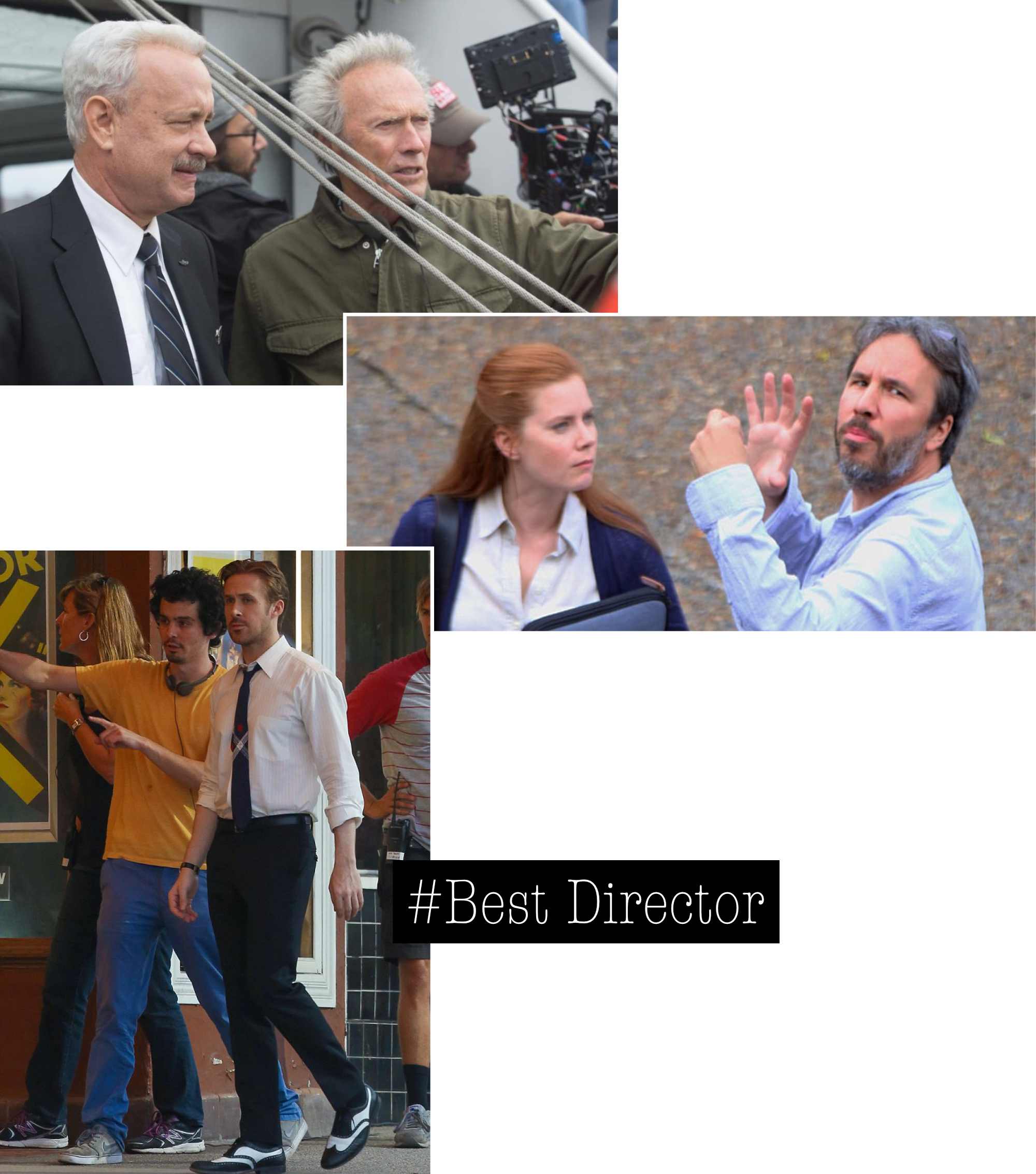 Stay tuned for more Oscar Buzz! We'll go through the other categories, Best Original Song and Best Costume Design among them.
 In the meanwhile, enjoy the movies and pick your favorites!