The Spirits are independent not Hollywood driven (at least in theory), the Oscars are simply the Oscar, the highest bid, the BAFTAs are, well they are British…but the Golden Globes? Oh well the Globes are that party you know you have to dress up for and behave but then you always end up "tipsy", to say the least, and the mood turns out to be like a very informal small family and friends gathering…plus the "small" detail of being broadcast worldwide.
To fill the time leading to the 74th Golden Globes (January 8th, we are almost there, don't worry!) here for you 10 interesting (and sometimes funny) facts and curiosities about the Golden Globes:
1. It's a Tie!
______
During the 46th Golden Globe Awards (1989) an anomaly occurred, there was a three-way tie for the winner of Best Actress in a Motion Picture – Drama. And Golden Globes were awarded to Sigourney Weaver for "Gorillas in the Mist", Jodie Foster for "The Accused" and Shirley Maclaine for "Madame Sousatzka".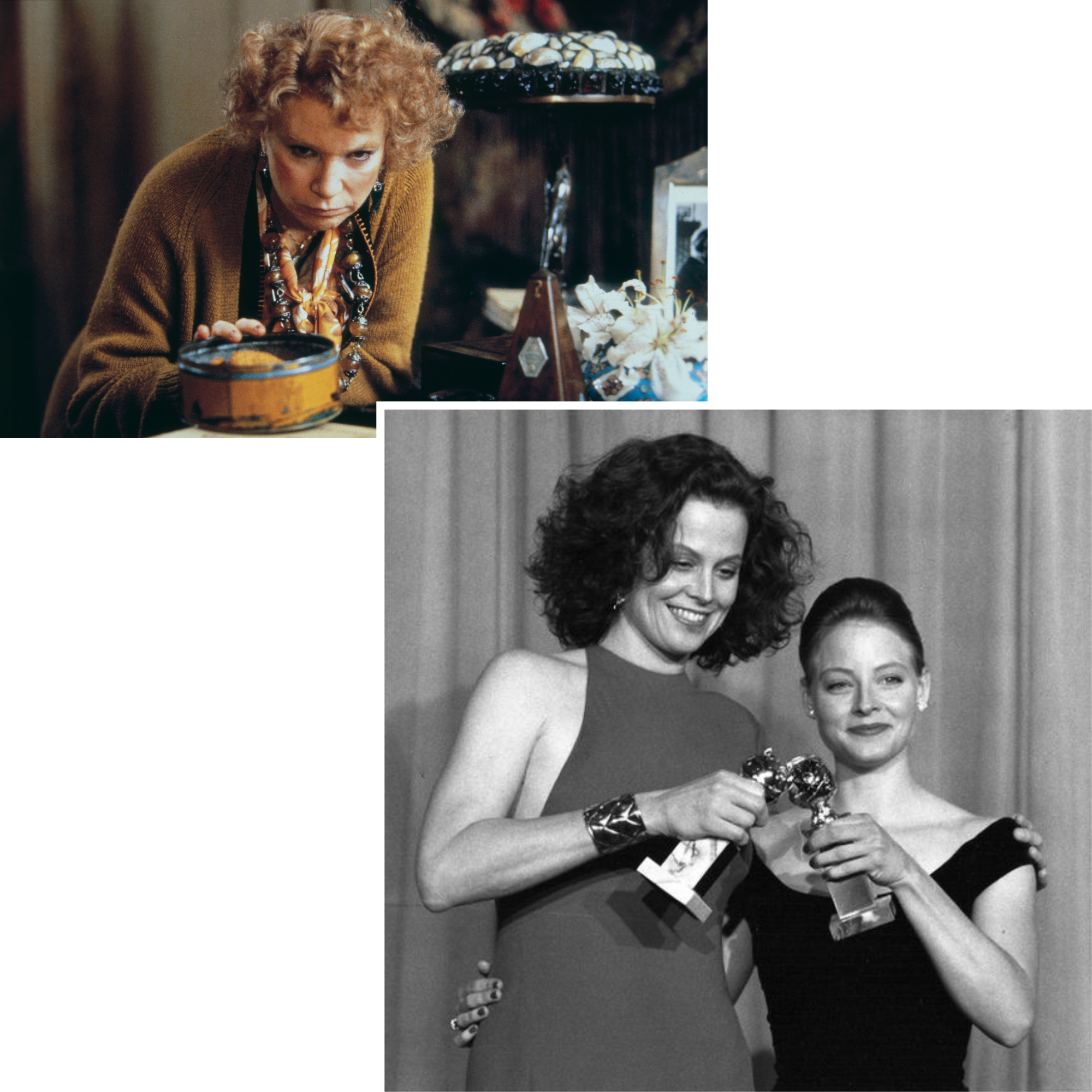 2. It's a Back to Back…in the Same Night!
______
Since the acting categories are seven, it is not uncommon to be nominated more than once per event, but that does not mean that it is way easier to win. As matter of fact there are only four people who have won two acting awards in the same year:
Sigourney Weaver (1989)
Best Actress in a Motion Picture – Drama: Gorillas in the Mist
Best Supporting Actress in a Motion Picture: Working Girl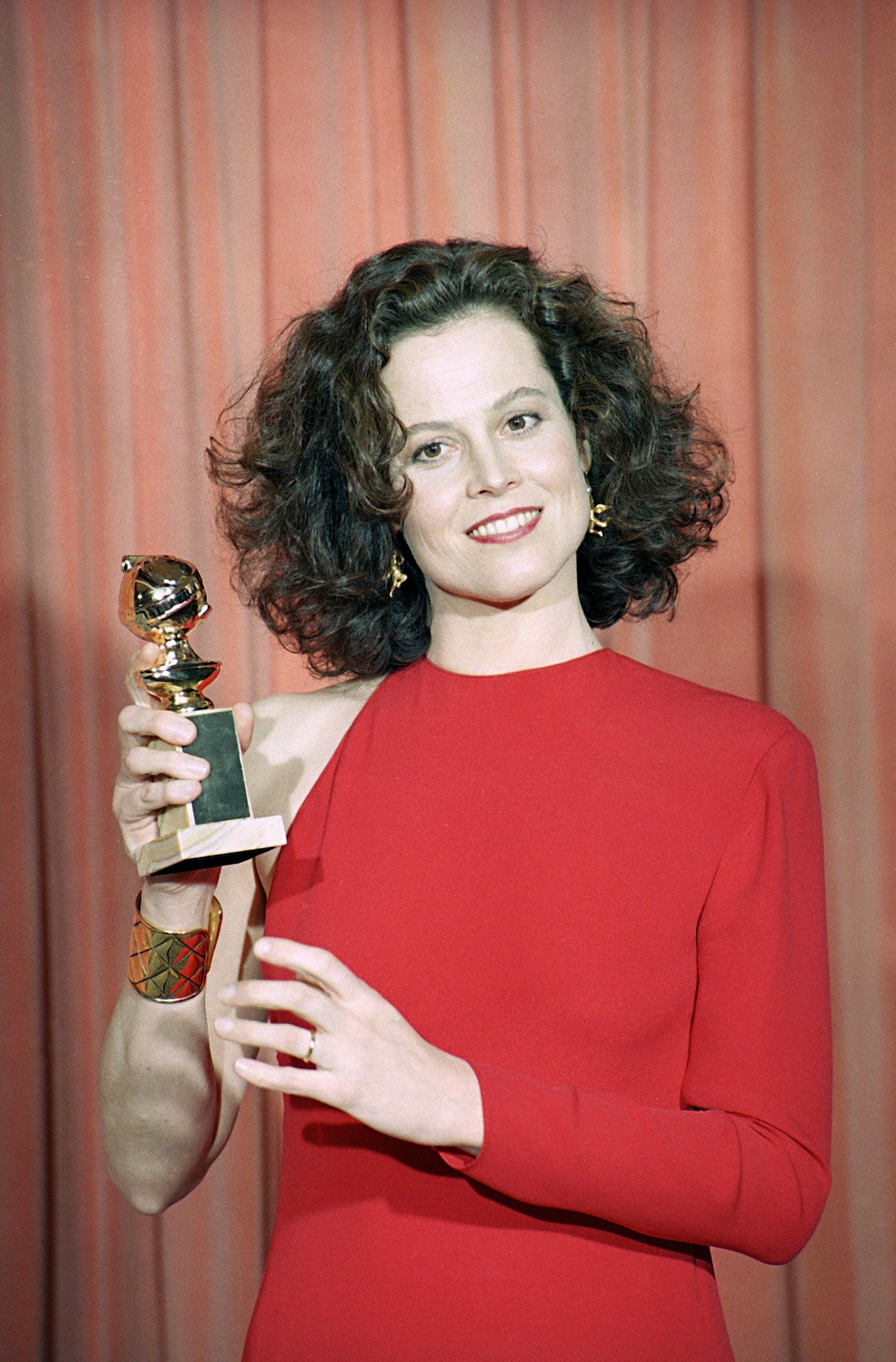 Joan Plowright (1993)
Best Supporting Actress in a Motion Picture: Enchanted April
Best Supporting Actress in a Series, Miniseries or TV Film: Stalin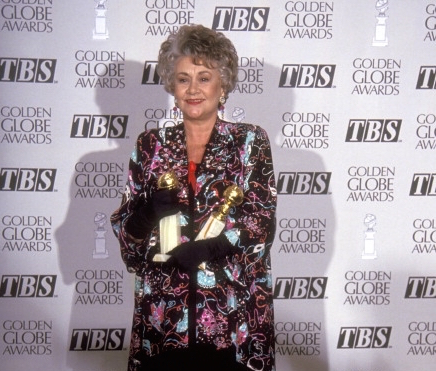 Helen Mirren (2007)
Best Actress in a Motion Picture – Drama: The Queen
Best Actress in a Miniseries or Television Film: Elizabeth I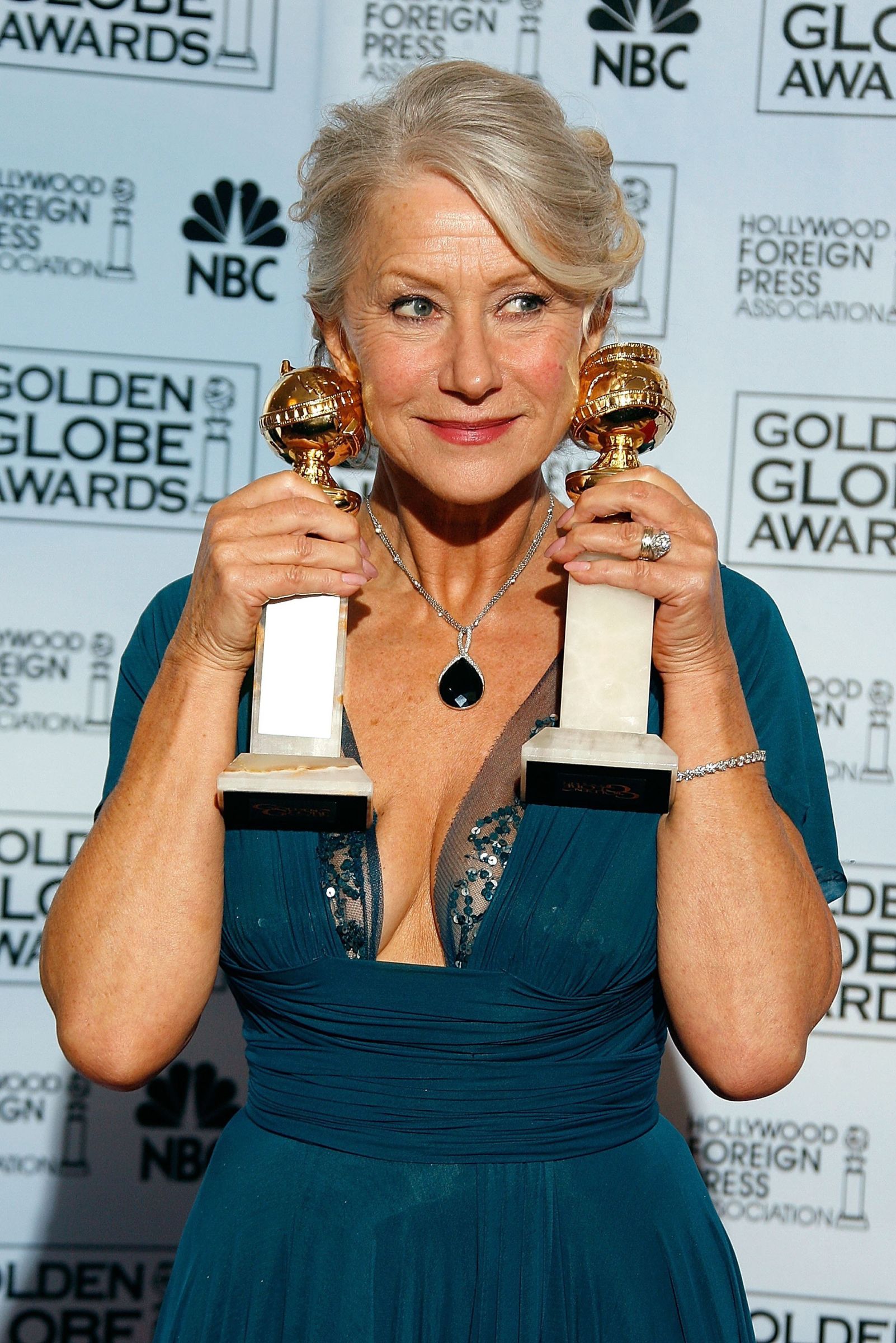 Kate Winslet (2009)
Best Actress in a Motion Picture – Drama: Revolutionary Road
Best Supporting Actress in a Motion Picture: The Reader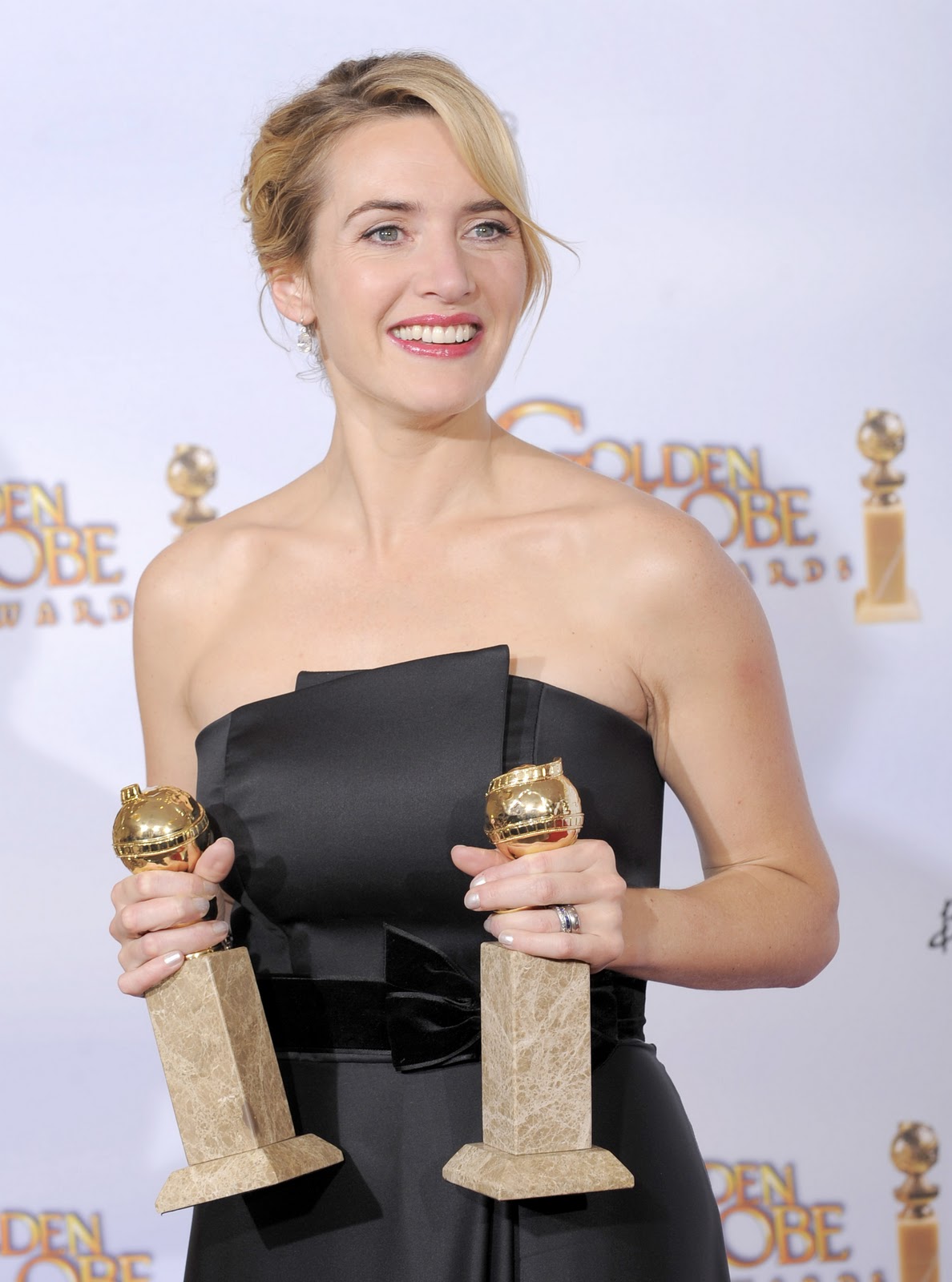 3. It's Not an Event for Seat Fillers!
______
During other film-related events we have the "seat fillers": those people all dressed up that take the seat of some actor who needs to be excused to go to the restroom or to have glass of champagne, so nobody sees the empty seat in the front row and thus doesn't realize that someone is missing, because of course we don't notice that a perfectly unknown person is sitting where maybe Leonardo DiCaprio is supposed to be seated, nope we definitely don't notice! At the Globes', stars, journalists and guests freely mingle during the telecast with no designated 'seat-fillers,' lending the show an air of informality and casual elegance where anything can happen — and most often does.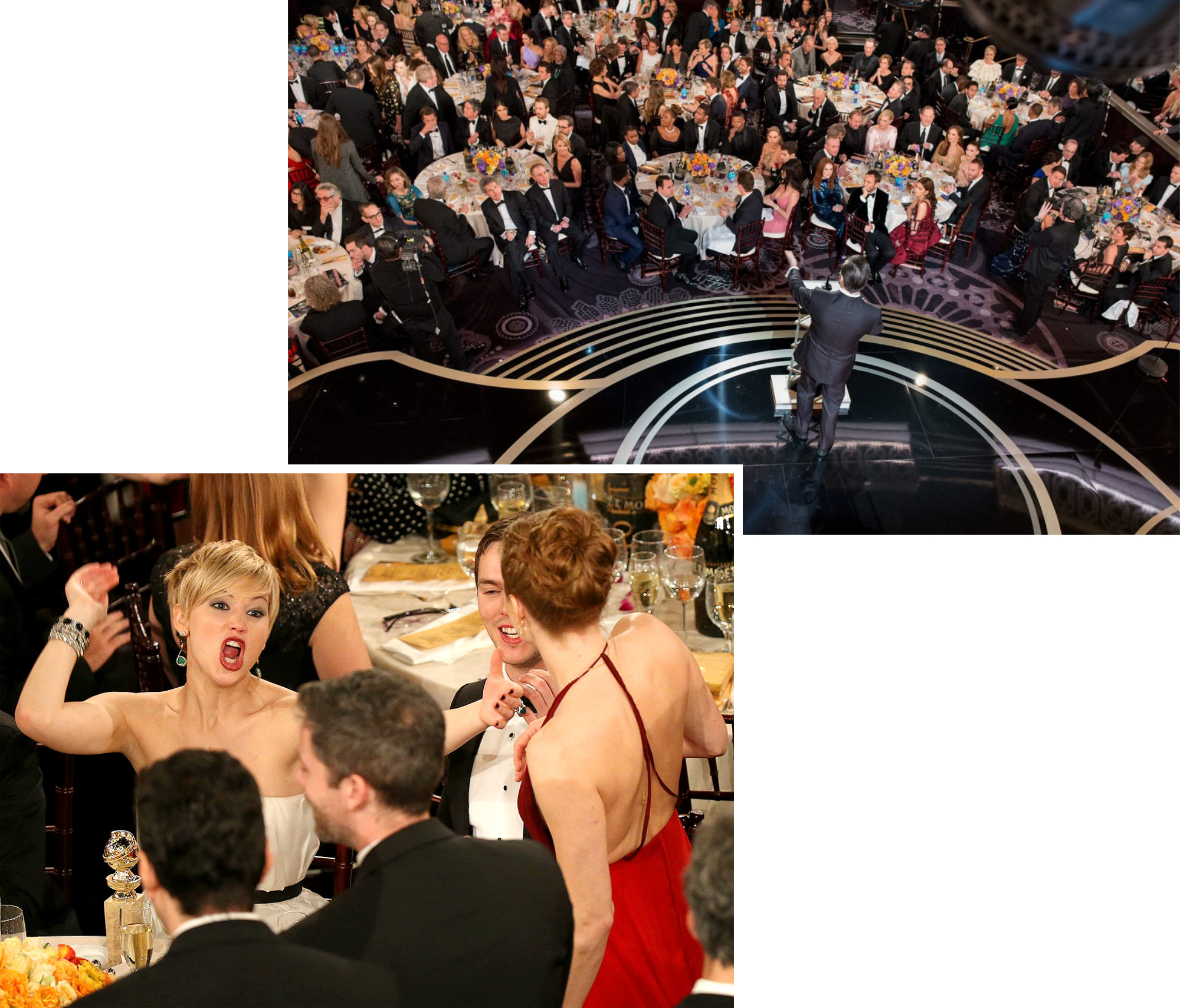 4. To Pull a "Lahti"!
______
In 1998 Christine Lahti won the Globe for Best Actress in a TV series (Chicago Hope) but when Michael J. Fox announced she had won, she was nowhere to be seen, maybe she went to restroom or was just sipping a glass of whine somewhere, so Robin Williams jumped on stage to fill the void; when she finally arrived she was most definitely a bit embarrassed. The only consolation? She is not alone on the "worst time to go to the 'bathroom' list"; in 2001 Renee Zellweger won for "Nurse Betty", but like her colleague before, she let the momentum build up while taking a break in the ladies room.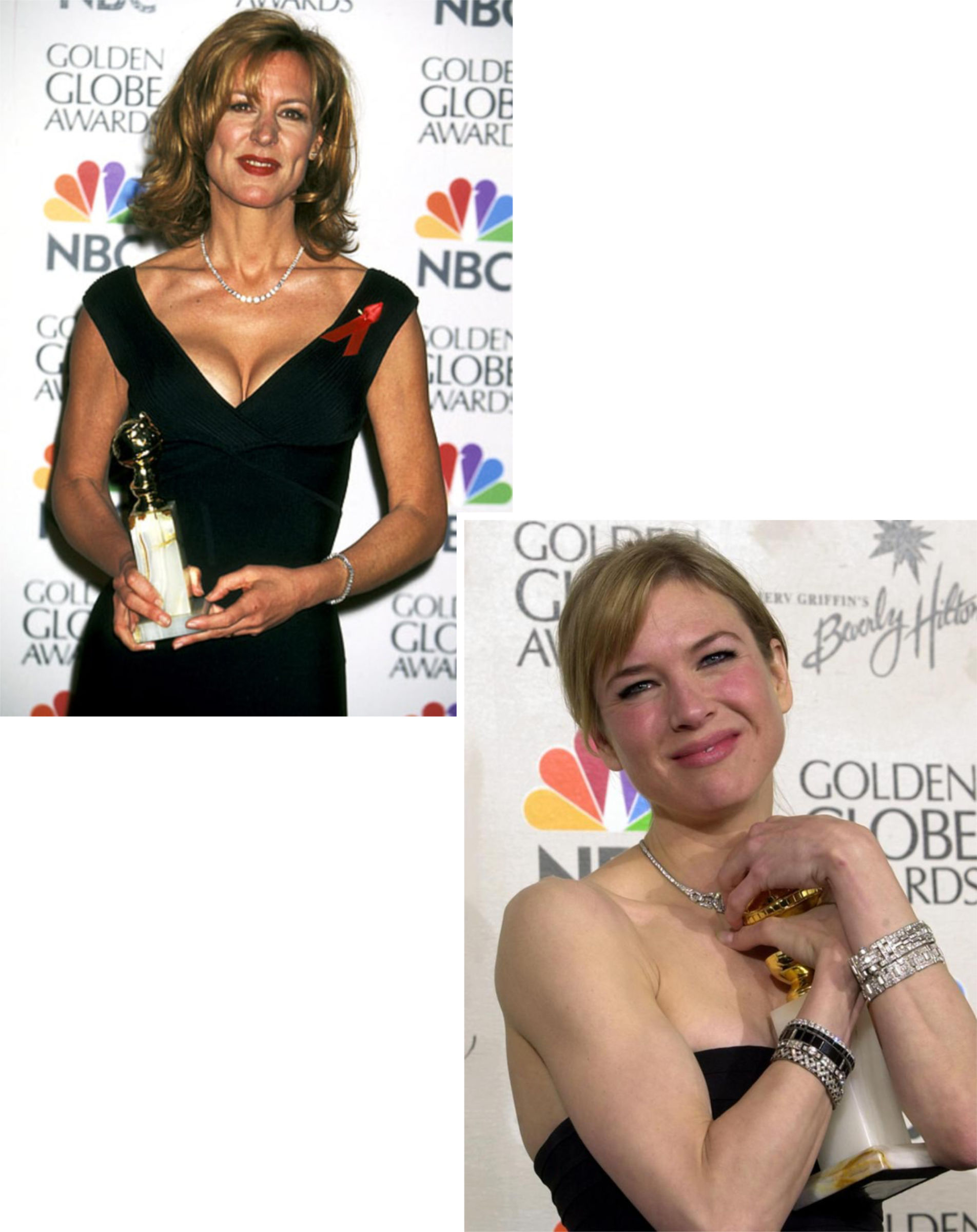 5. Golden Globes were not Always so Entertaining!
Before the craziness, the fun, the Tinas and Amys of the Golden Globes, there was a sober (and quite boring) ceremony, the excitement was comparable to someone reading the grocery list. But on the night of the 16th Golden Globes (1958) everything changed when Old Blue Eyes (Frank Sinatra), along with fellow Ratpackers Sammy Davis, Jr. and Dean Martin, got tired of that whole monotonous part during which they announced the winners; so sufficiently tipsy, the three jumped on stage with with whiskeys and cigarettes in tow, and took over the show, to the delight of the audience. They repeated their performance the following year (this time at the request of the HFPA) and since then, the stars have ruled at the Globes.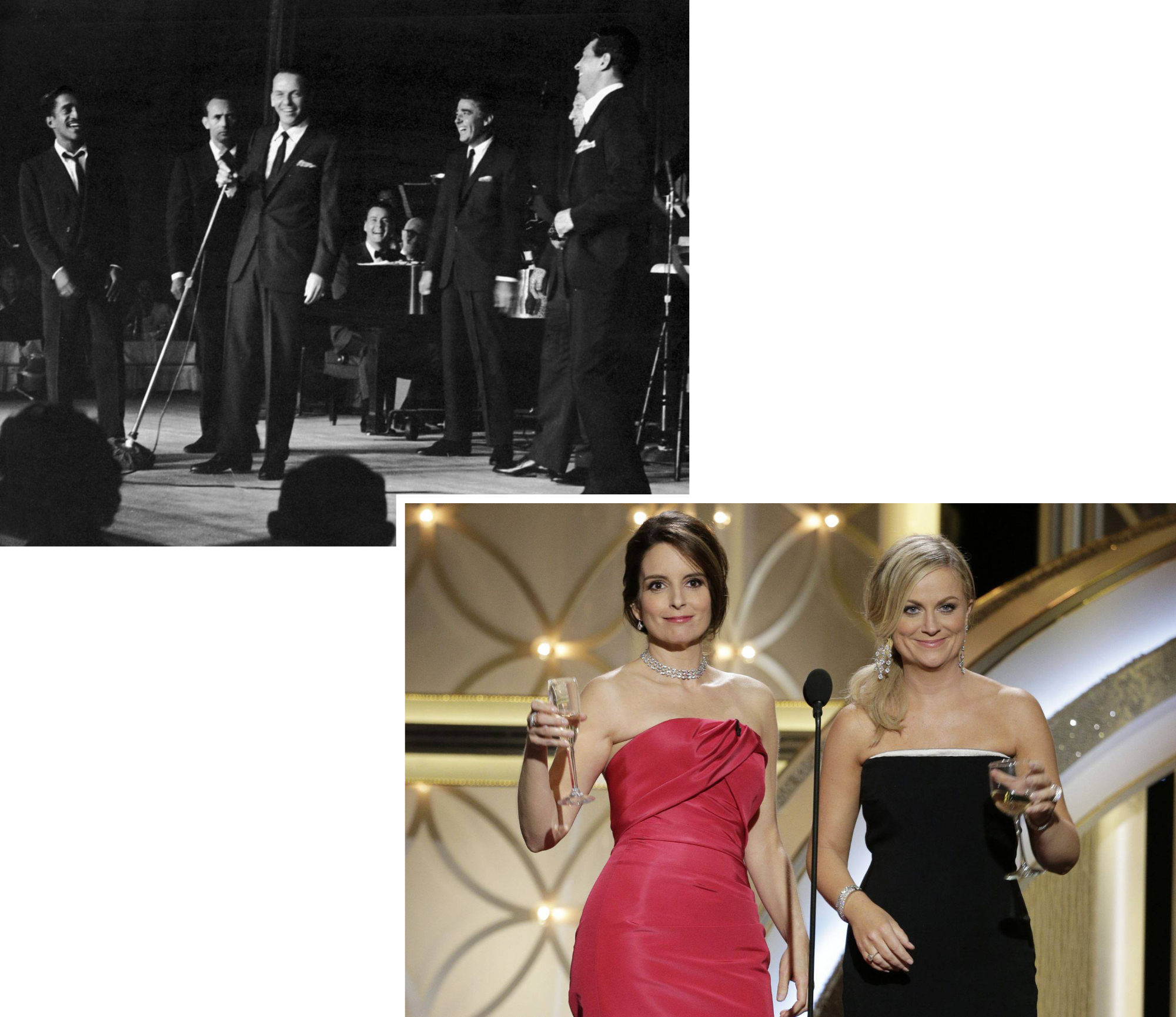 6. Hollywood Foreign Press Association (HFPA)…Who Are They?
"I would like to thank the Hollywood Foreign Press Association"; Almost every acceptance speech starts like this, and it could not begin in any other way since the Golden Globes were created by the HFPA, but who are these "mystical" creatures known as the members of the HFPA?
Founded in October 1943 by 21 Los Angeles-based foreign journalists who wanted a more organized distributing process of cinema news to non-U.S. markets, the HFPA was originally called the Hollywood Foreign Correspondents Association; it changed its name to the one we all know only in 1955. Nowadays the HFPA consists of about 90 members from approximately 55 countries with a combined following of more than 250 million.
The first awards ceremony was held during a luncheon at 20th Century Fox, where the winners in five categories—Best Motion Picture, Best Actor and Actress, and Best supporting Actor and Actress—received scrolls, with The Song of Bernadette winning the top prize. The next year the ceremony was held at the Beverly Hills Hotel, but the fledgling group's funds were so tight that Joan Bennett's gardener was tapped to supply the flowers for the tables.
Each year members interview more than 400 actors, directors, writers and producers, plus they report from film sets and watch more than 300 films. Members also attend film festivals in other Countries in order to seek out interesting and innovative foreign language films and establish cultural bonds with directors, actors, jurors and fellow journalists around the world.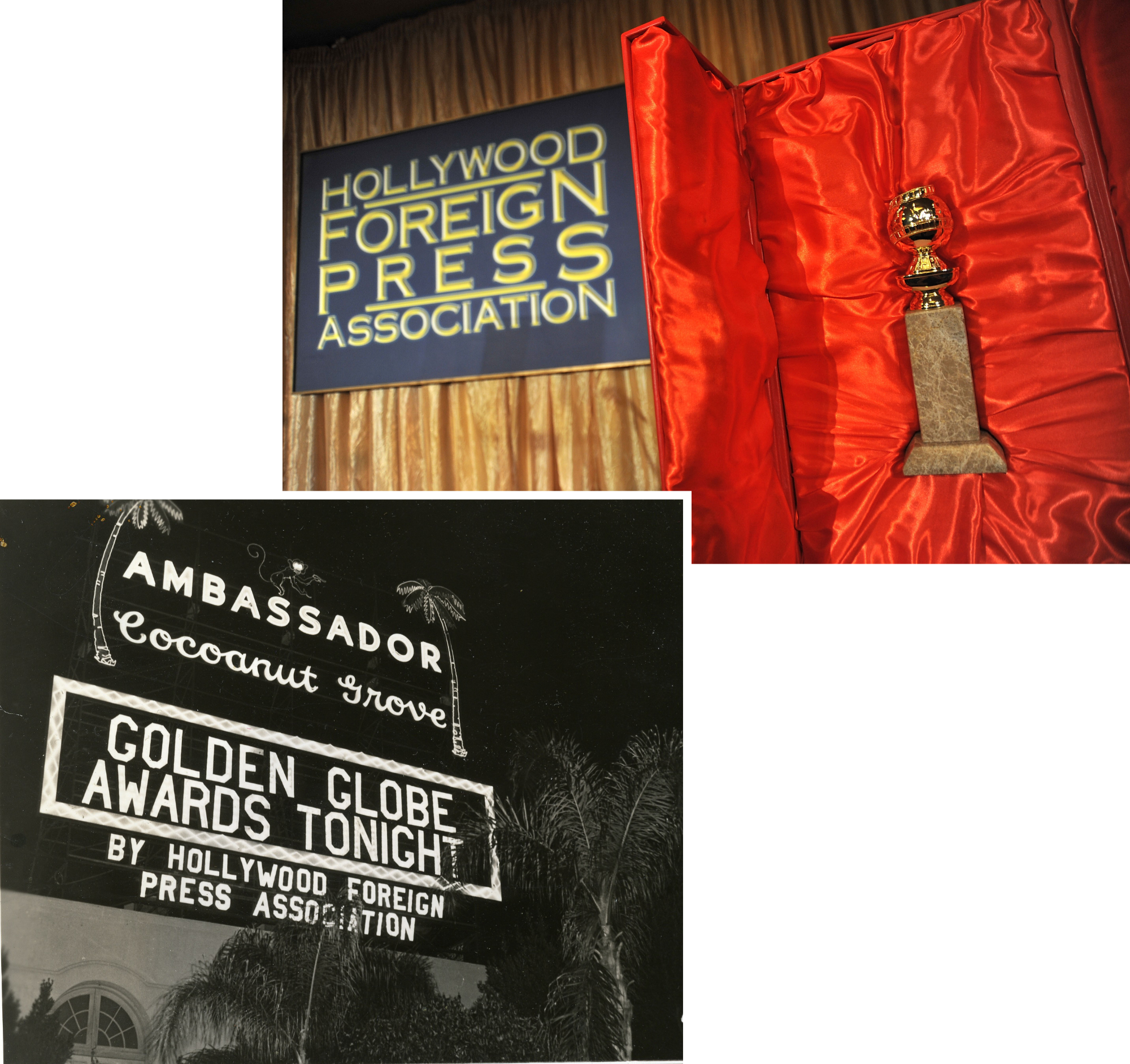 7. High Five for One Flew Over the Cuckoo's Nest!
_____
This film (1975) is the only one to have ever won the Globe in all five major categories: Best Motion Picture (Michael Douglas and Saul Zaentz), Actor (Jack Nicholson), Actress (Louise Fletcher), Director (Milos Forman) and Screenplay (Lawrence Hauben and Bo Goldman).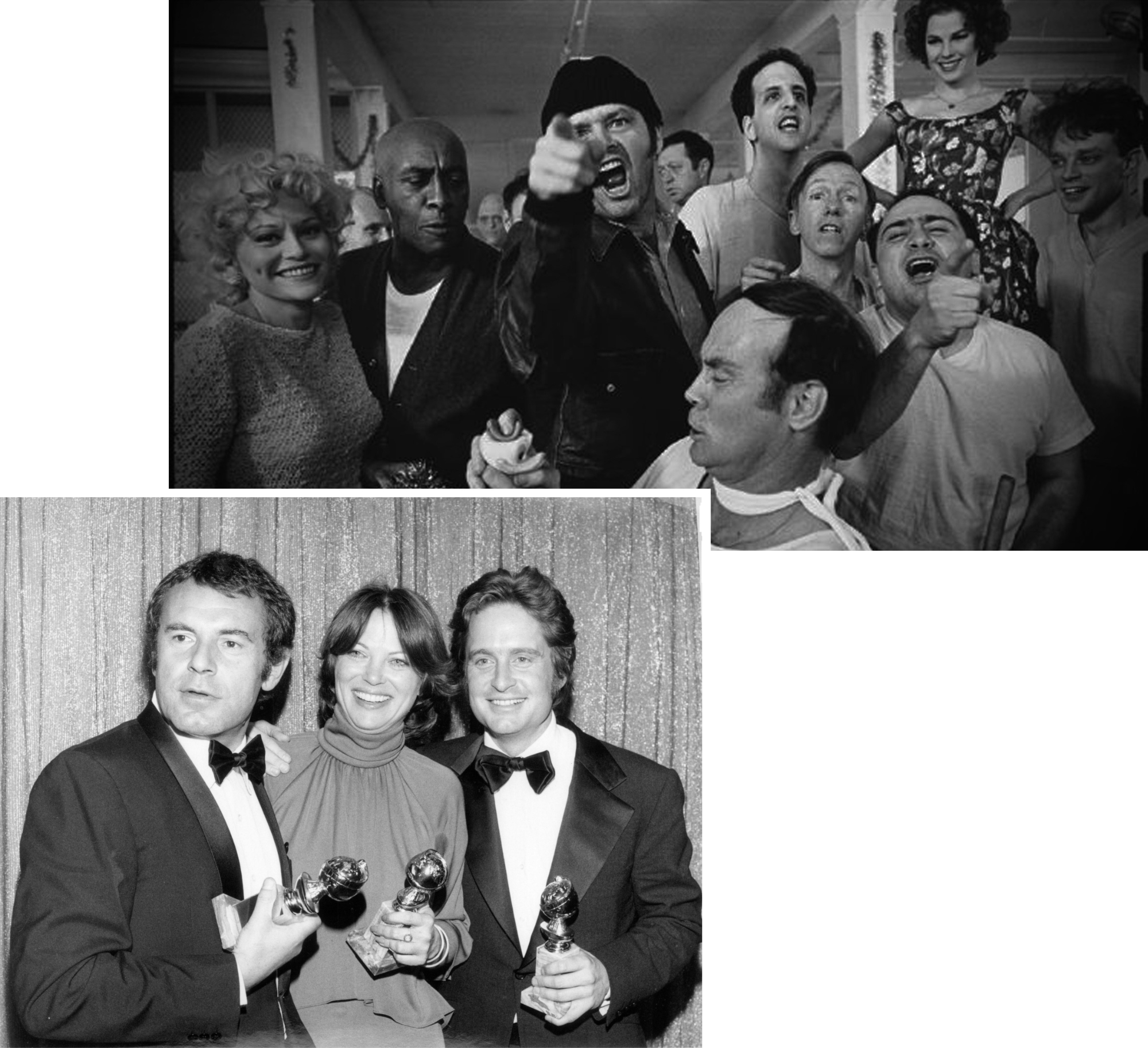 8. Melius Abundare Quam Deficere
______
Jamie Foxx is the one with most nominations in one year (3). In 2005, he was nominated for Best Actor in a Motion Picture – Musical or Comedy, Ray; Best Actor in a Supporting Role in a Motion Picture – Drama, Collateral; Best Actor in a Mini-Series or a Motion Picture Made for Television, Redemption.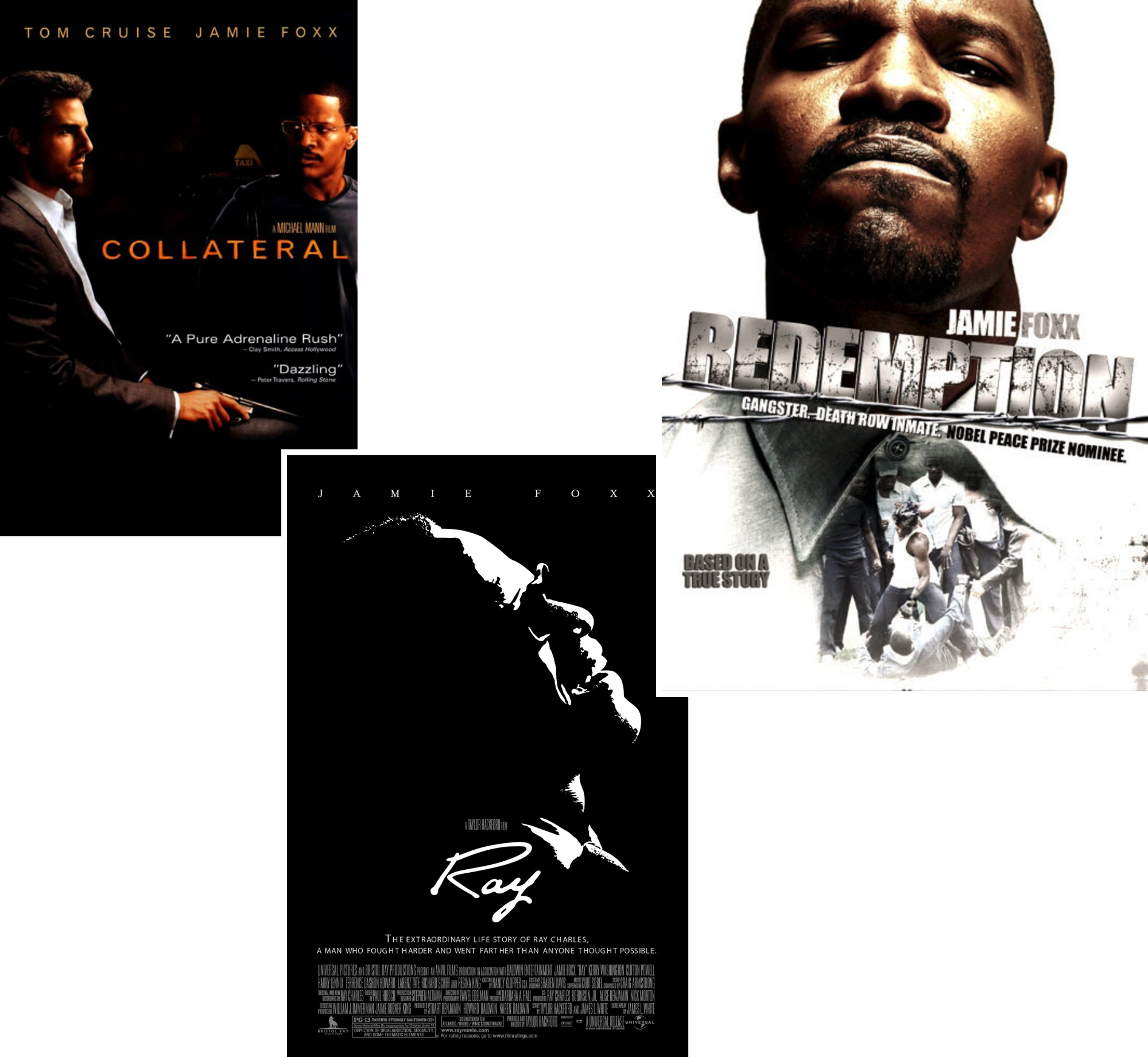 9. Recordwoman
______
At this year Golden Globes the recipient of the Cecil B. DeMille Award (honorary Golden Globes for "outstanding contributions to the world of entertainment") is Meryl Streep, another award to the already 157 won by the American actress. As per the Globes she leads the list for most Golden Globes Awards (8) and the most nominations (28); there isn't truly anything she can't do, and as proof of that, this year besides the DeMille Awards she is also nominated for being incredibly good at singing out of tune in "Florence Foster Jenkins".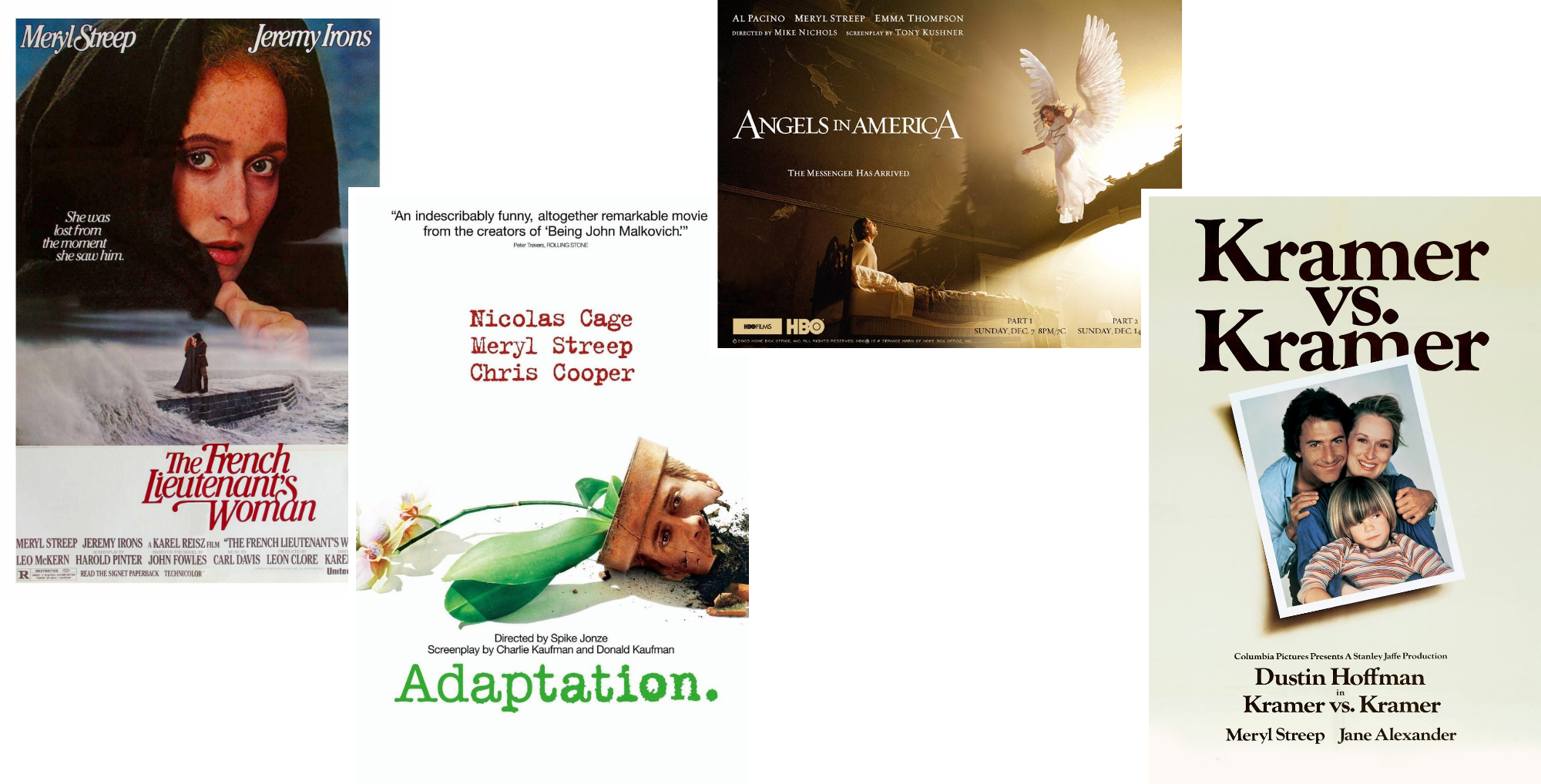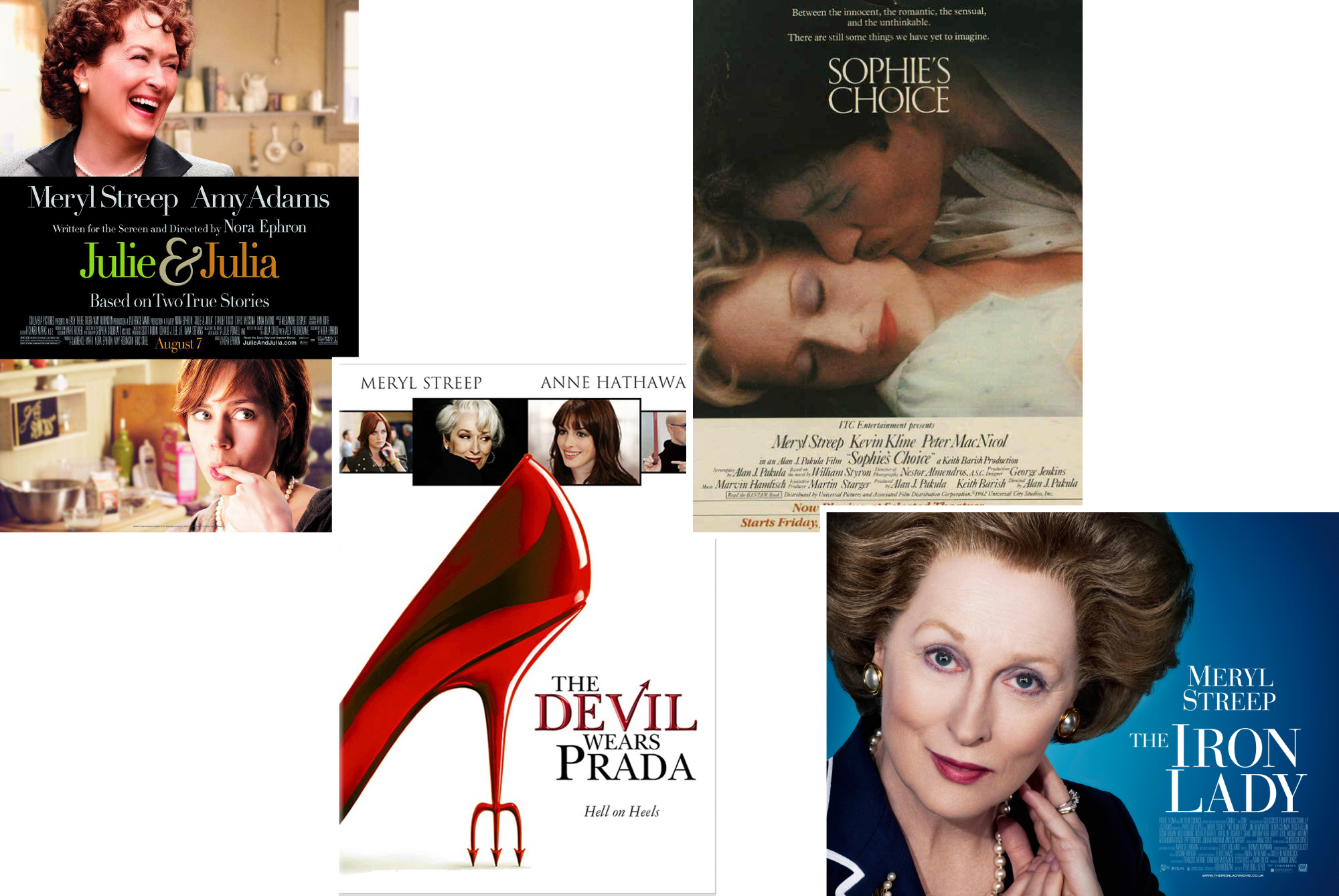 10. Indie Movies Have No Intentions of Slowing Down (fortunately)!
______
The Independent Film & Television Alliance (IFTA®) announced that independents received 52 nominations (14 categories from 23 different films) for the 74th annual Golden Globe Awards (last year independents received 39 nods and won 9 Awards), thus showing independent films continued to thrive this year and bring compelling stories to audiences around the world.
Among the nominees, "La La Land", which is the picture with most nods this year, with a total of 7, including Best Motion Picture – Musical or Comedy, Best Performance by an Actress in a Motion Picture (Emma Stone), Best Performance by an Actor in a Motion Picture (Ryan Gosling) and Best Director and Best Screenplay (Damien Chazelle).