Nature and City.
Fashion and Art.
Those elements are connected by the will to look for beauty, peace, creativity, and emotions. They also allow people, in a certain way, to escape from reality and finding new paths to connect with their inner curiosity and new ways of expression. Visual Artist Timo Helgert turned this mantra into his creative approach to art, connecting natural and urban landscapes in unexpected and astonishing ways, giving life to "places" where even the impossible seems possible.
These are also the elements that characterize Timo's collaboration with REDValentino on creating virtual backgrounds for the Spring 2021 Collection where everyday life meets dreams, and where nature and the city become one single thing. His digital scenarios are used to enhance the feminine, bold, elegant, and rebel soul of REDValentino and its latest collection, where the street attitude is expressed through romantic looks and accessories.
Here's what the artist told us about this experimental collaboration in order to share a completely new perspective with the viewer on the latest REDValentino collection!
Mother Nature and City: how do you live and experience both of them?
I grew up in a very small German village, but soon after school, I moved to Seoul, in South Korea, a busy city, with a 24/7 culture and millions of people rushing through the city. This drastic contrast became a part of my life and I noticed that you always crave what you can't have. So in my work, you can see a lot of contrast – urban and nature combined. And that's a place I would like to be, where everything is in peace and balance. Personally, I always find balance, wherever I go: if I am in a big city like Tokyo, there is always a hidden gem, like a park or a shrine. Or when I'm in a small village surrounded by nature, I can truly appreciate the cityscape and architecture even more.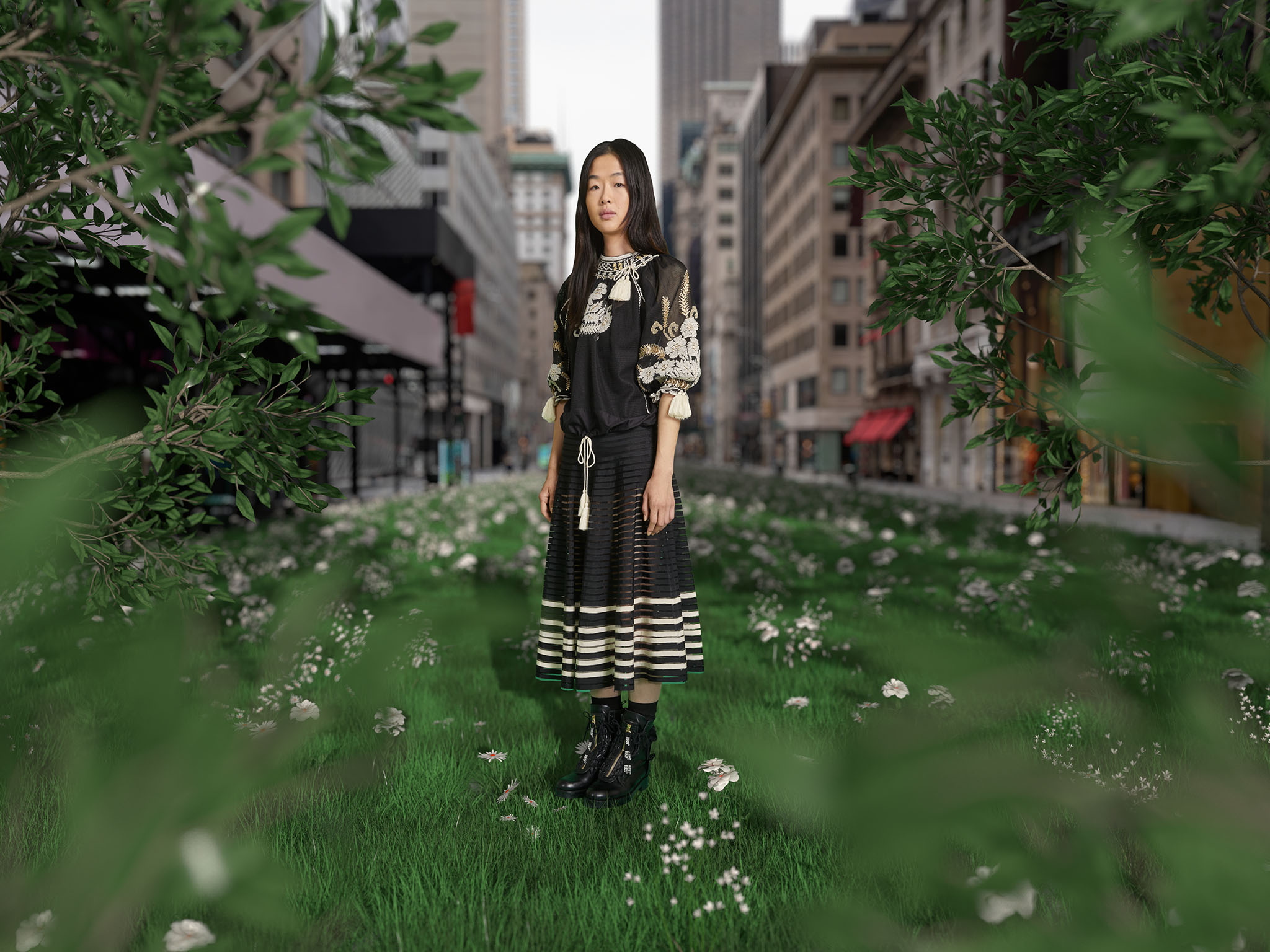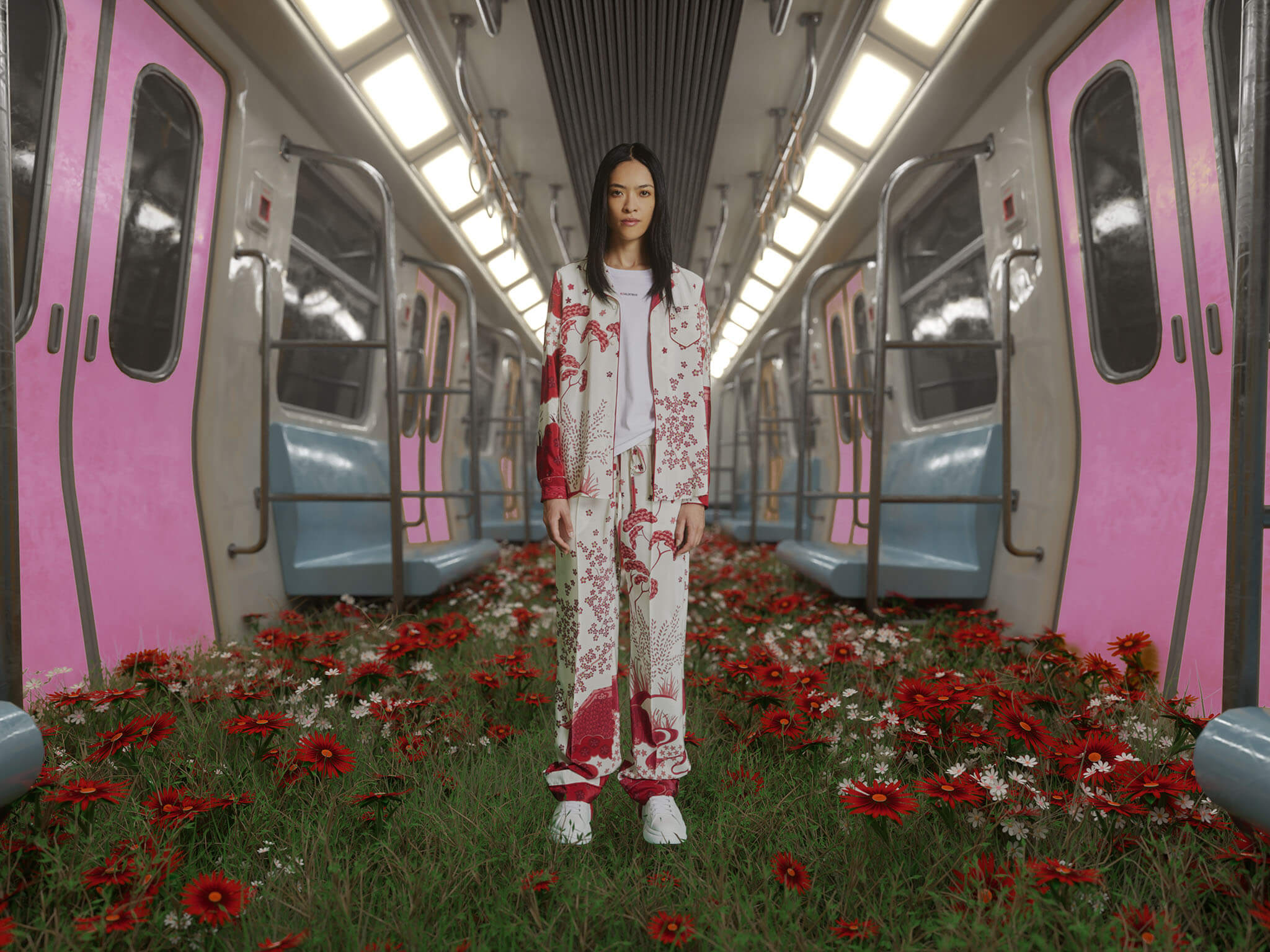 About your collection with REDValentino: what was the most challenging and exciting part of the collaboration with the brand?
The most challenging part was our approach to this collection. First of all, it was during the lockdown, so we had technical difficulties and had to choose an exotic way of working. The art technique is very experimental, but also very technical. The environments are based on real places, such as cities, but then 3D scanned and transformed into a 3D model, where we can re-imagine it. Therefore all creations can be called 3D renders, since they have been calculated on a computer.
So when REDValentino approached me, it was actually quite a fun process, because since everything is 3D, we had a lot of control, over many elements, such as lighting, angles, types of flowers, colors. Probably this approach can be interesting in the future to fashion collaborations because it allows a more creative expression than a real shooting. And it's also quite forward-thinking, because we worked on it, even during quarantine, between Germany and Italy over the internet.
What are the keywords to define this collection in your opinion, and how were you able to enhance them?
Romanticism, Passion, and Culture. These are in my opinion the keywords that can be seen in the amazing designs and fabrics. Through my art, I think it places each item in a very unique place and gives the viewer a completely new perspective.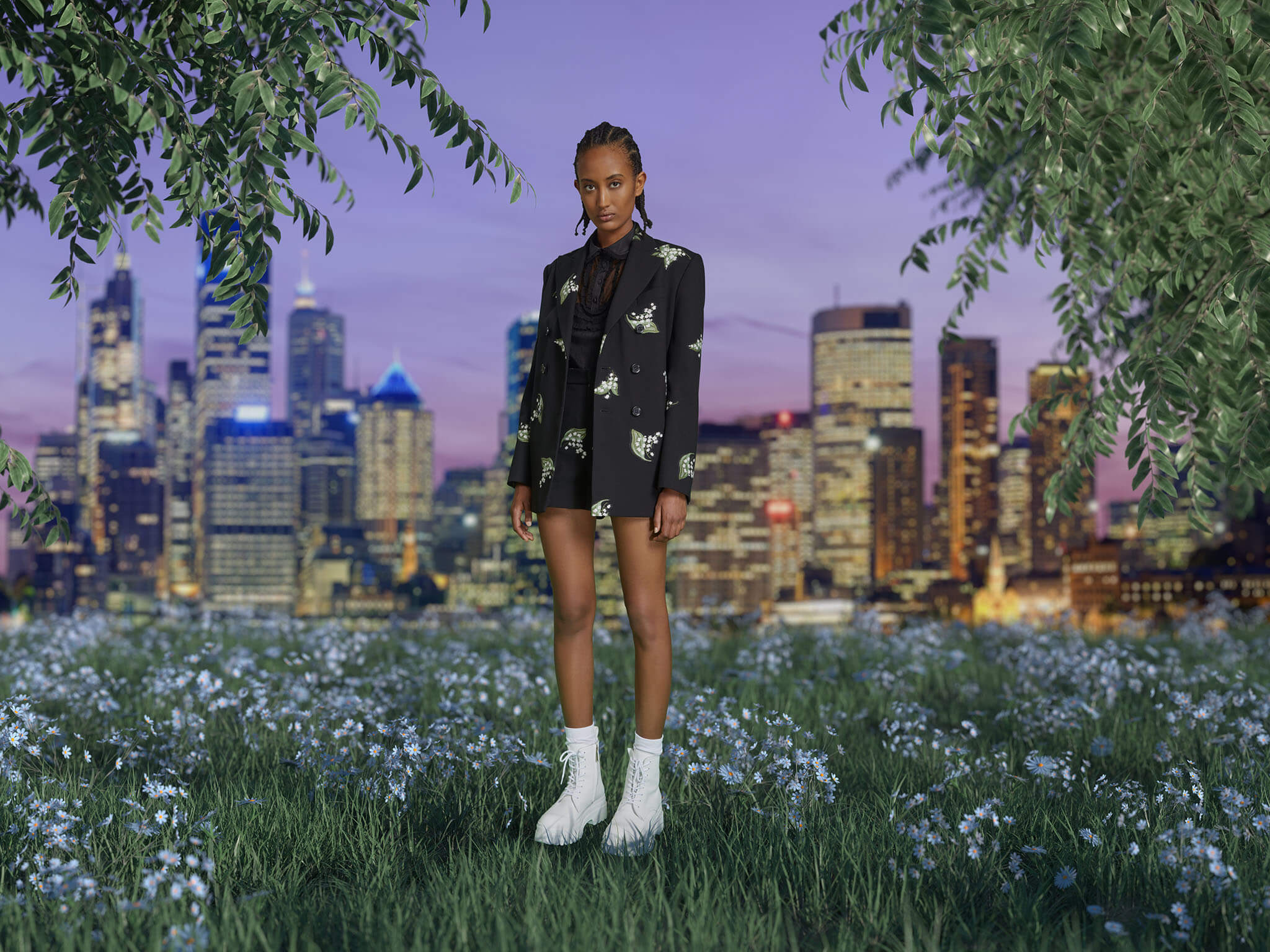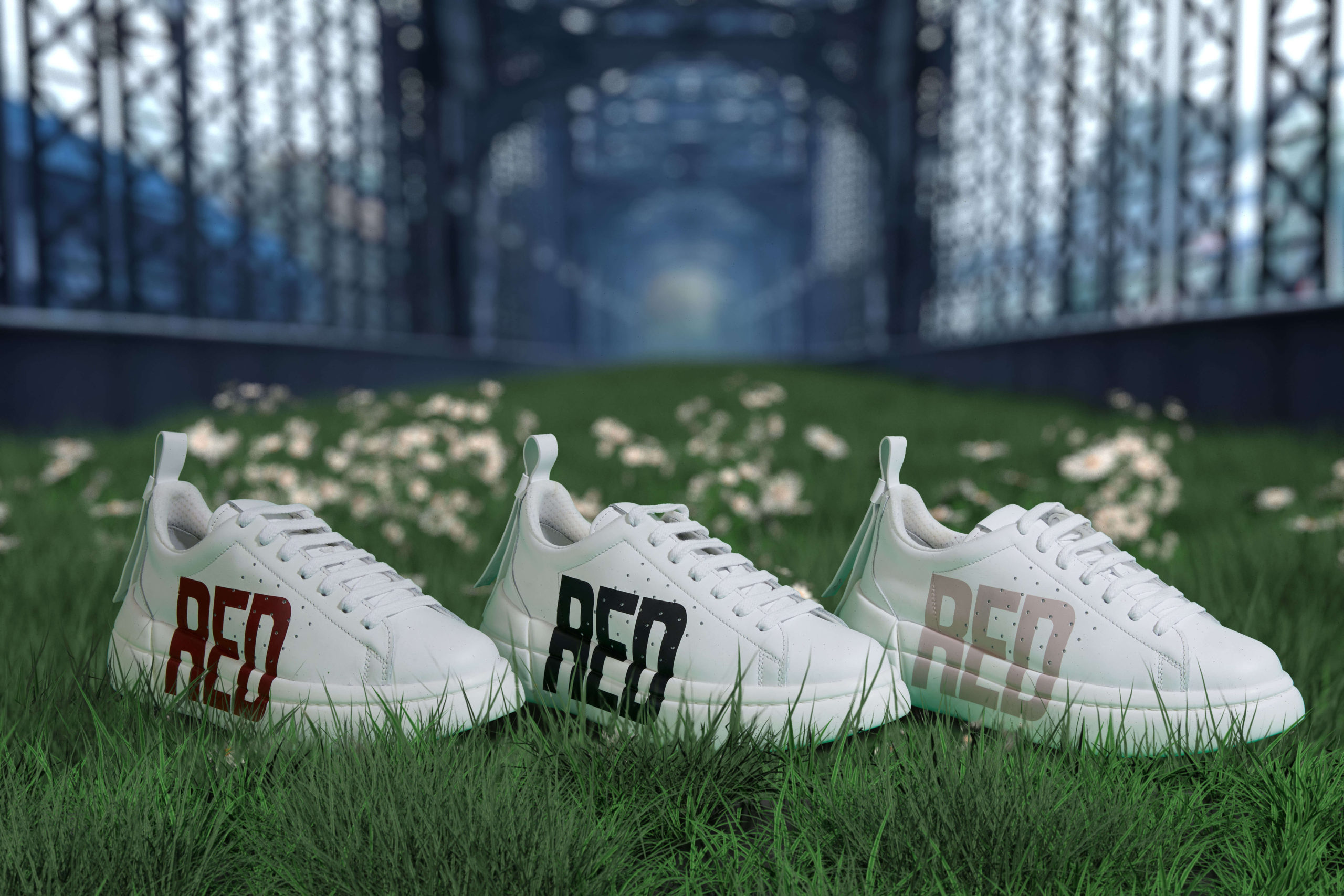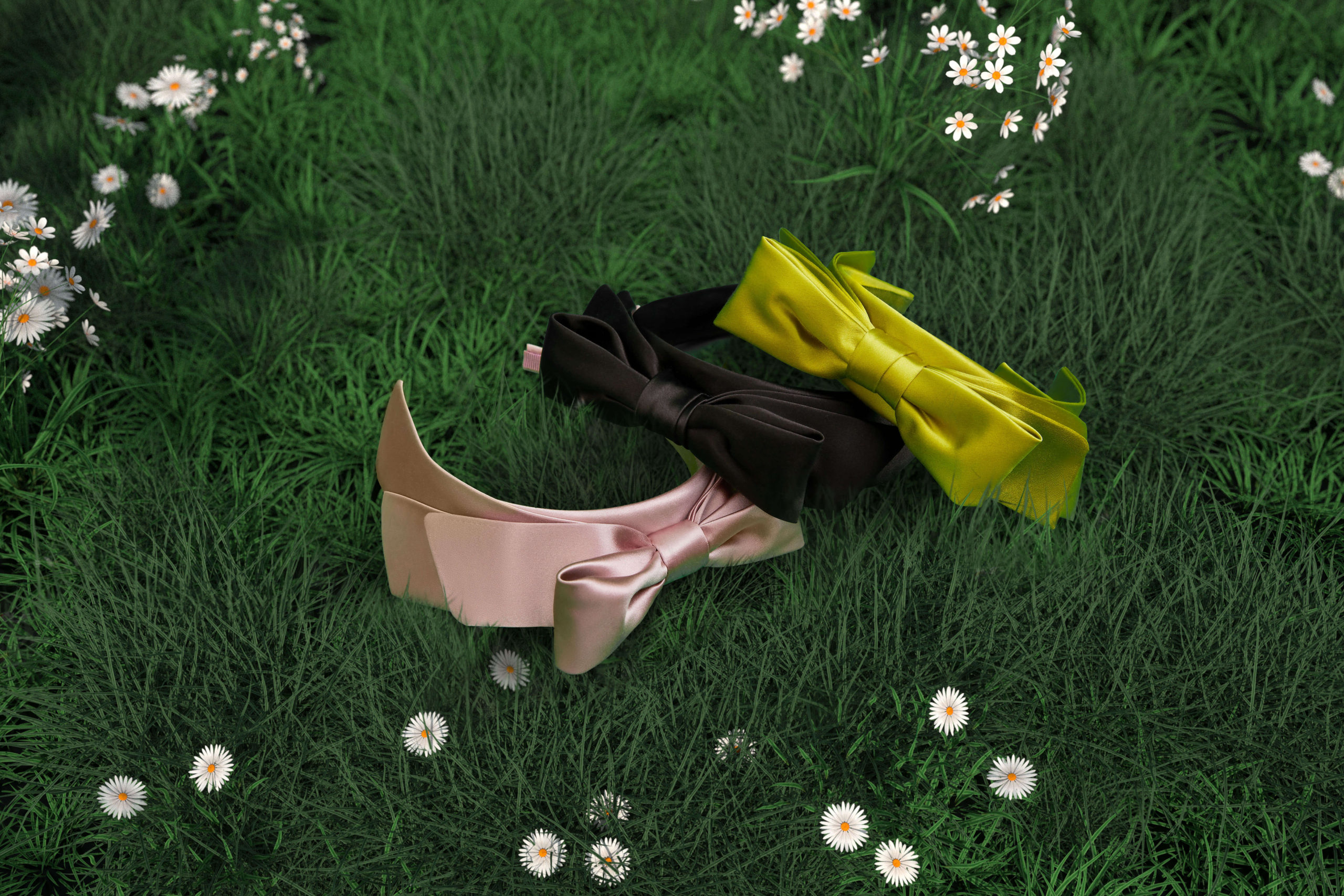 What was your purpose behind this collection, the one that you wish to share with people?
I was very excited to one day read an email from REDValentino about an amazing new opportunity and that's where the first start happened. I felt very honored and excited to become a part of this.
When I first discovered REDValentino I was amazed by the attention to detail and how the brand delivers their fable for elegant and romantic cuts and how they are able to combine many different influences, cultures, and even centuries so seamlessly. So to choose the purpose to share with people, I would say, "It's an invitation for people to experience elegance and calm in an unexpected way."
What does "escapism" mean for you personally? In addition, how did you develop this concept on this project with REDValentino?
To me, escapism means a creative way for anyone to find peace and calm by exploring unique ideas and artworks. It's a way to leave the busy everyday behind and to follow your inner curiosity and creativeness to a path, where you don't know, what beautiful things it will show you. I think with REDValentino we captured this feeling nicely, by creating these unique environments which take people to a familiar, yet so different world.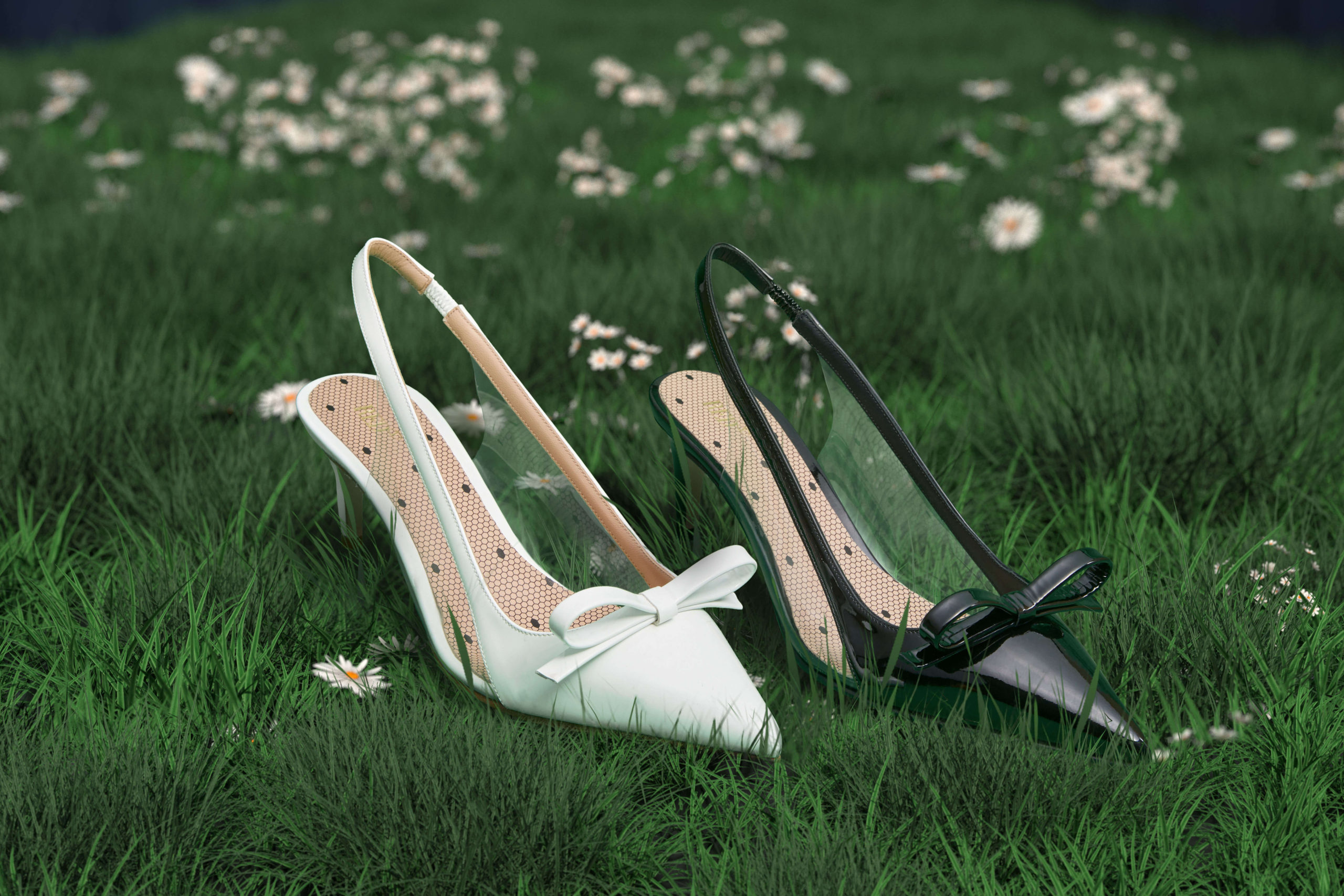 "It's an invitation for people to experience elegance and calm in an unexpected way."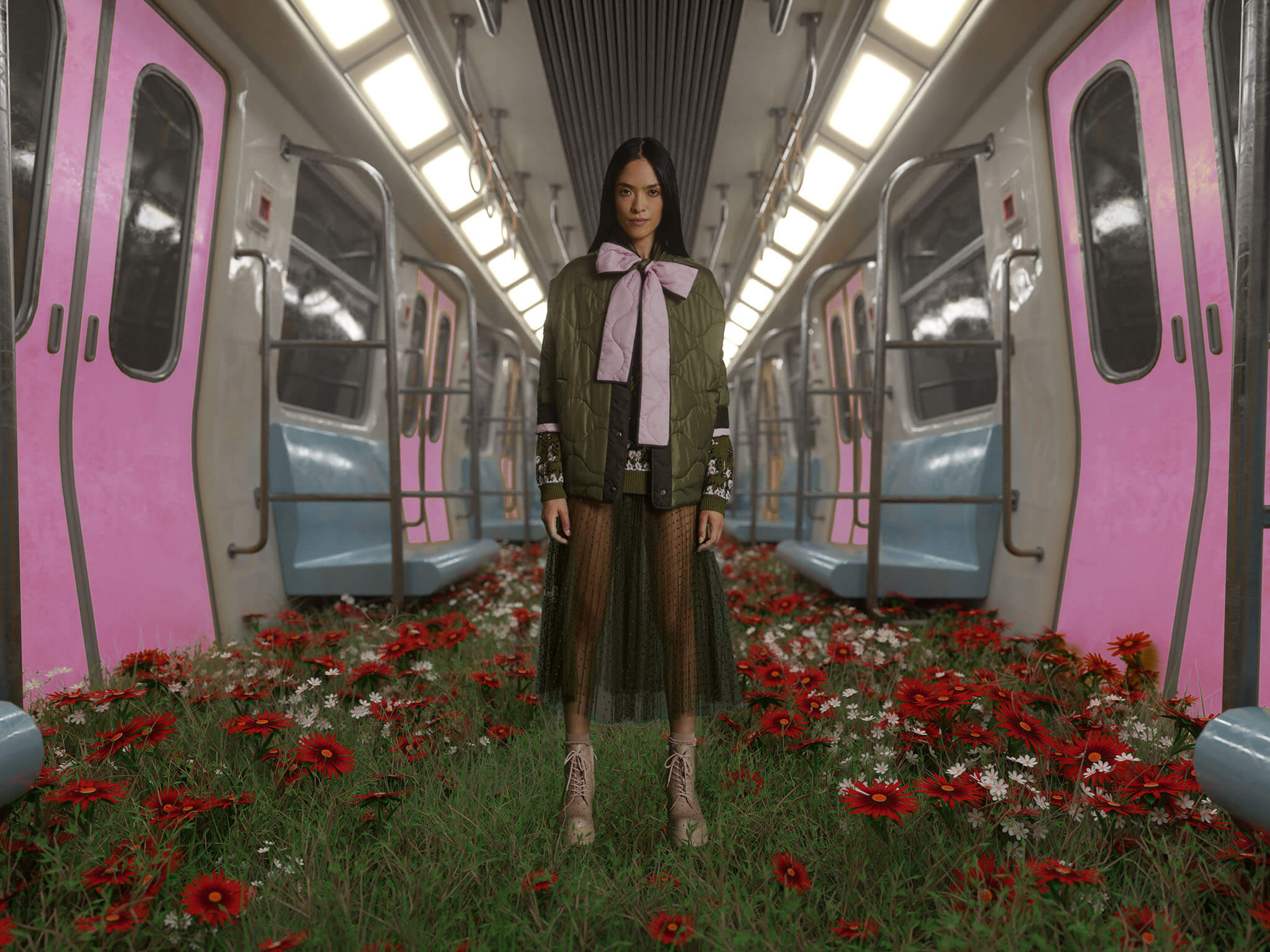 REDValentino speaks also about boldness and rebellion. How do you represent rebellion in your art?
While the main focus on my artworks is not rebellion, I think you can still find it nicely, by looking deeper. We live in a world where many people think in black and white. Yes or no. We have cities and nature, even by words, we separate both. So by definition in our current culture, there is a disconnection between them. I think and I hope for the future, that many people realize that everything is connected and this connection brings us way more joy. Therefore, I think my art shows you what could be in an abstract way, which could be understood as a rebellion against static "inside the box" thinking.
With your art, you can create parallel universes. If you could have one, what's the power you would love to have?
As a magical power? That's a difficult question. To be honest, I wouldn't select any because I think that life as it is, is enough for me and I am grateful for everything I have at this moment. I think that even something I crave, for example, less stress or more time, can be solved in this universe, by studying and listening to my body.