Sonja, Maike and Kira: they are the Shoppisticated. Three young women that in less than one year have won the heart of thousands of young girls that want to feel comfortable in the world of fashion. They are fun and beautiful, each one with her own style and taste, with a passion to mix&match all kind of fashion items and style.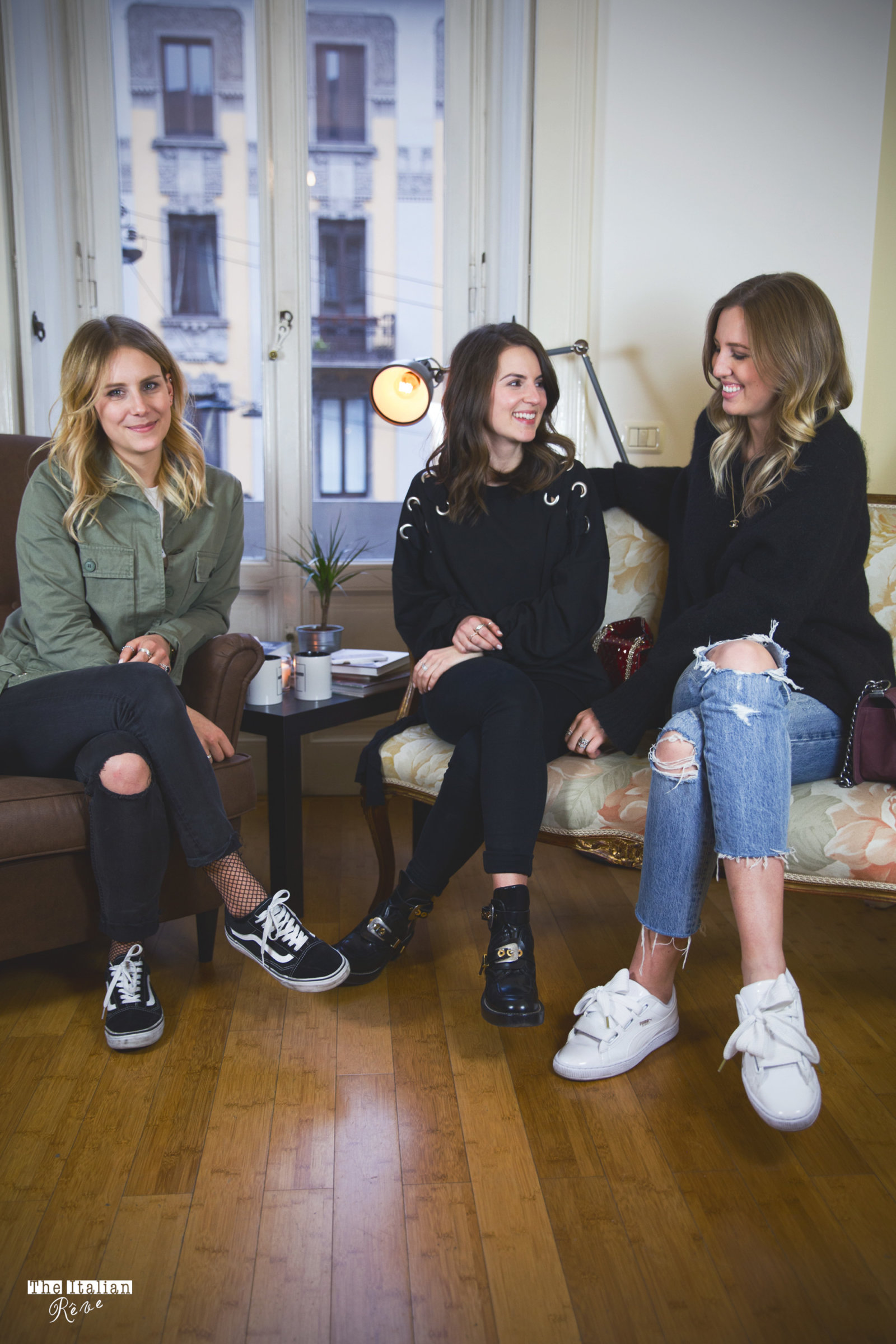 We had the pleasure to meet them during Milan Fashion Week and we welcomed them to our editorial office, for a nice cup of coffee and we had a little chat about their experiences, lives and future. If you love them (like us) or you are in need of inspiration or simply want to relax and enjoy their interview, well then this is the place to be!
_______
How did it all start?
_______
Kira: We met 4 and half years ago, we studied Fashion Management and Texture Engineering, and that's where we met and we became really good friends, we realized that we all had the same passion for fashion and we followed the same bloggers like "The Blonde Salad" and "Lovely Pepa" and then we thought "why don't we start a blog together"?
And that's how we started.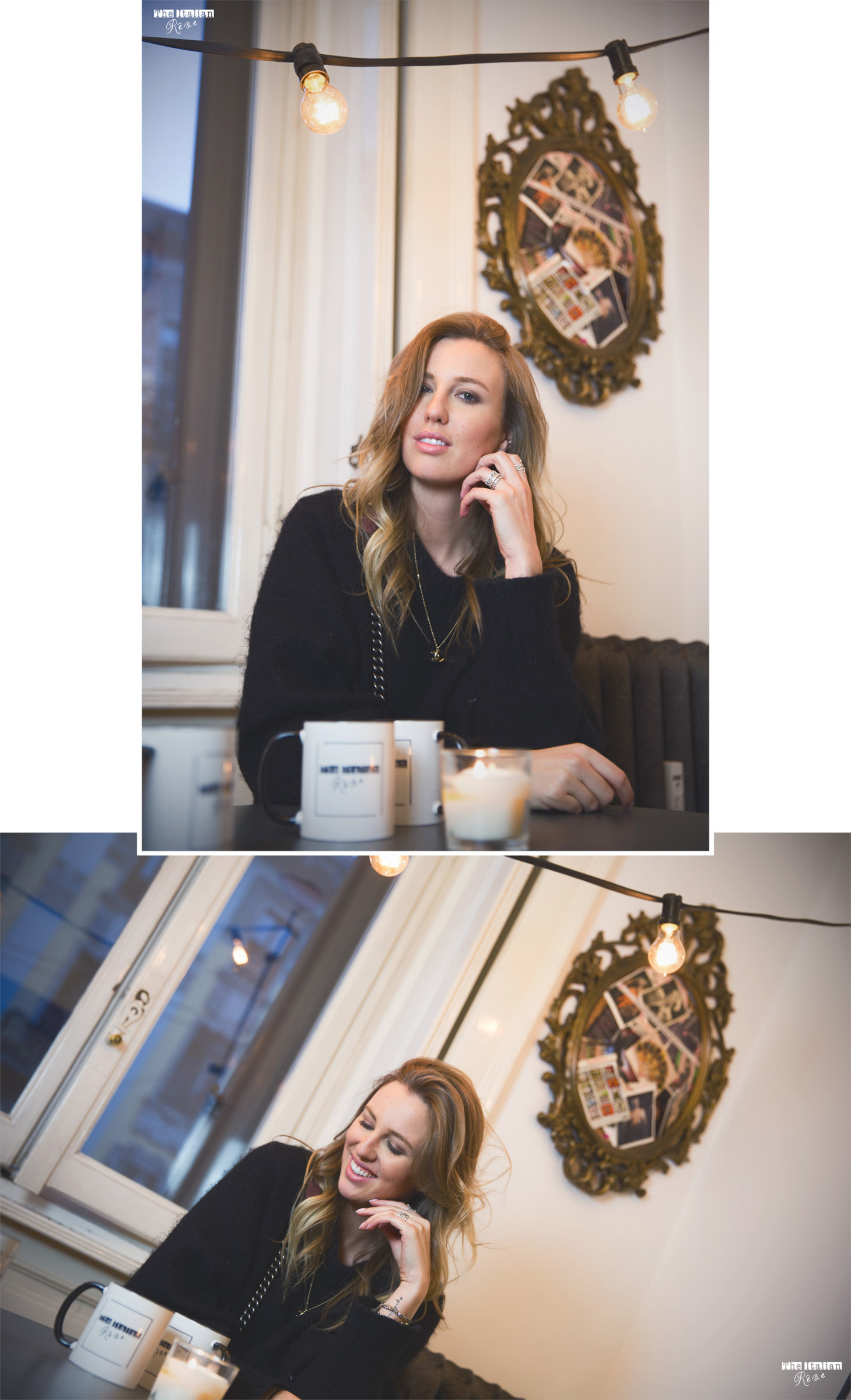 _____________
Being friends and co-workers could be difficult to manage in the best way, how do you find balance?
_____________
Maike: When we started we also started to do the "Monday's meetings": we always meet on Mondays to have coffee or breakfast and tell to the group "what was your project of the last week, how did it go so far?" and we talk about next projects and trips that we could do and about small problems. And this is the one of the best things because we talk about everything and every project.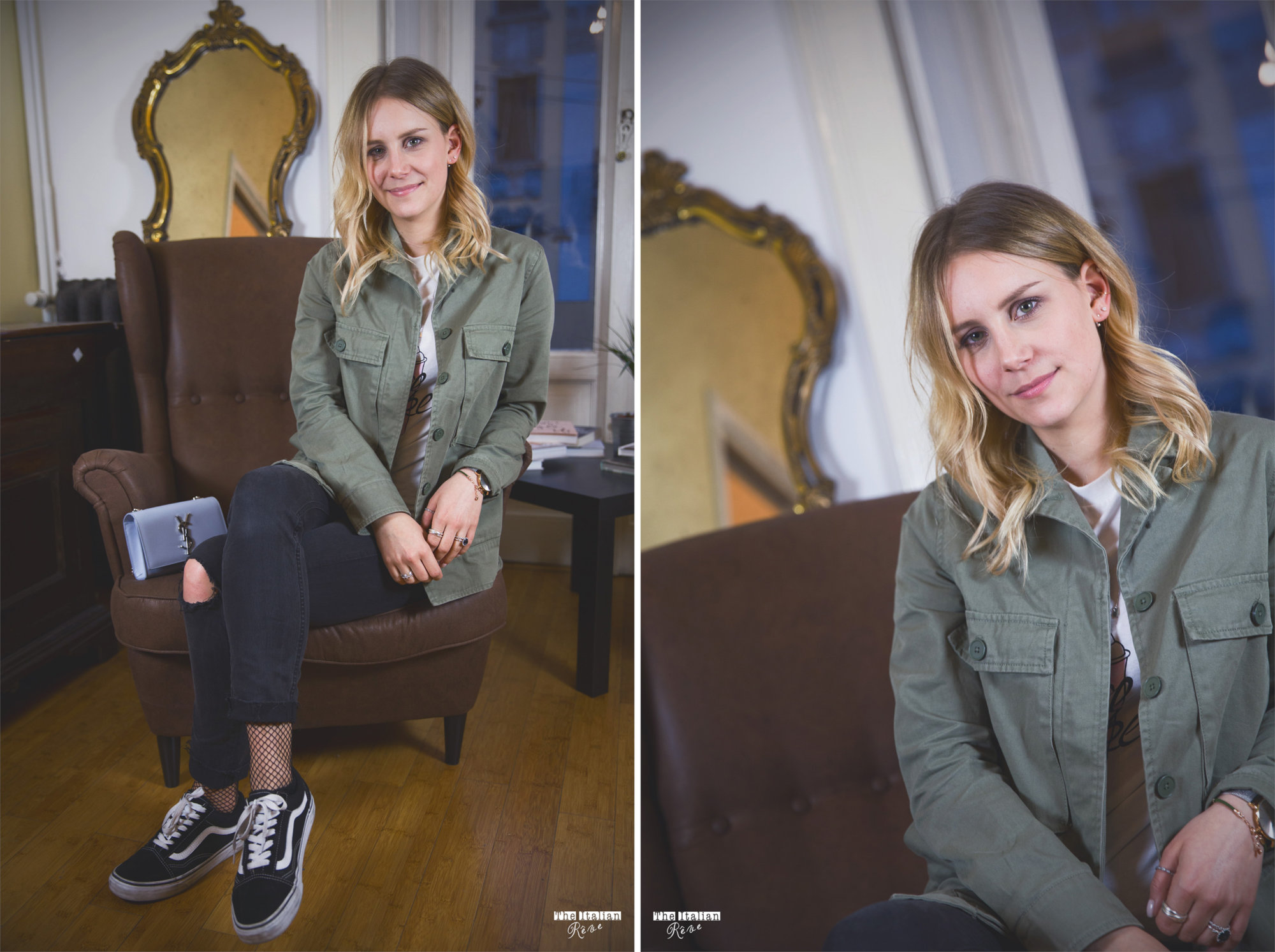 Sonja: And also about every problem because when we have a problem we always talk about it and I think this is really the key of our work together.
Kira: We are focused on being a team and not on ourselves. And the good thing is that we started as friends and we never had problems, we ask each other if we have questions about something and so on.
Maike: We did not become friends because of the job but we were friends before the job came, so it was easier.
_____________
You have many followers and we think that you have also the power of saying something that can influence others: as girl bosses what do you think is the message you could send to young women right now?
_____________
Sonja: I think maybe that everybody has to find themselves, for me it is about being comfortable in my clothes and sometimes they are very "boring", just a pair of jeans and a sweater and something very fancy, my clothes reflect my mood. We want to be good friends to our followers and we want to advice them and say "Hey you can wear this dress with these shoes…", being good friends.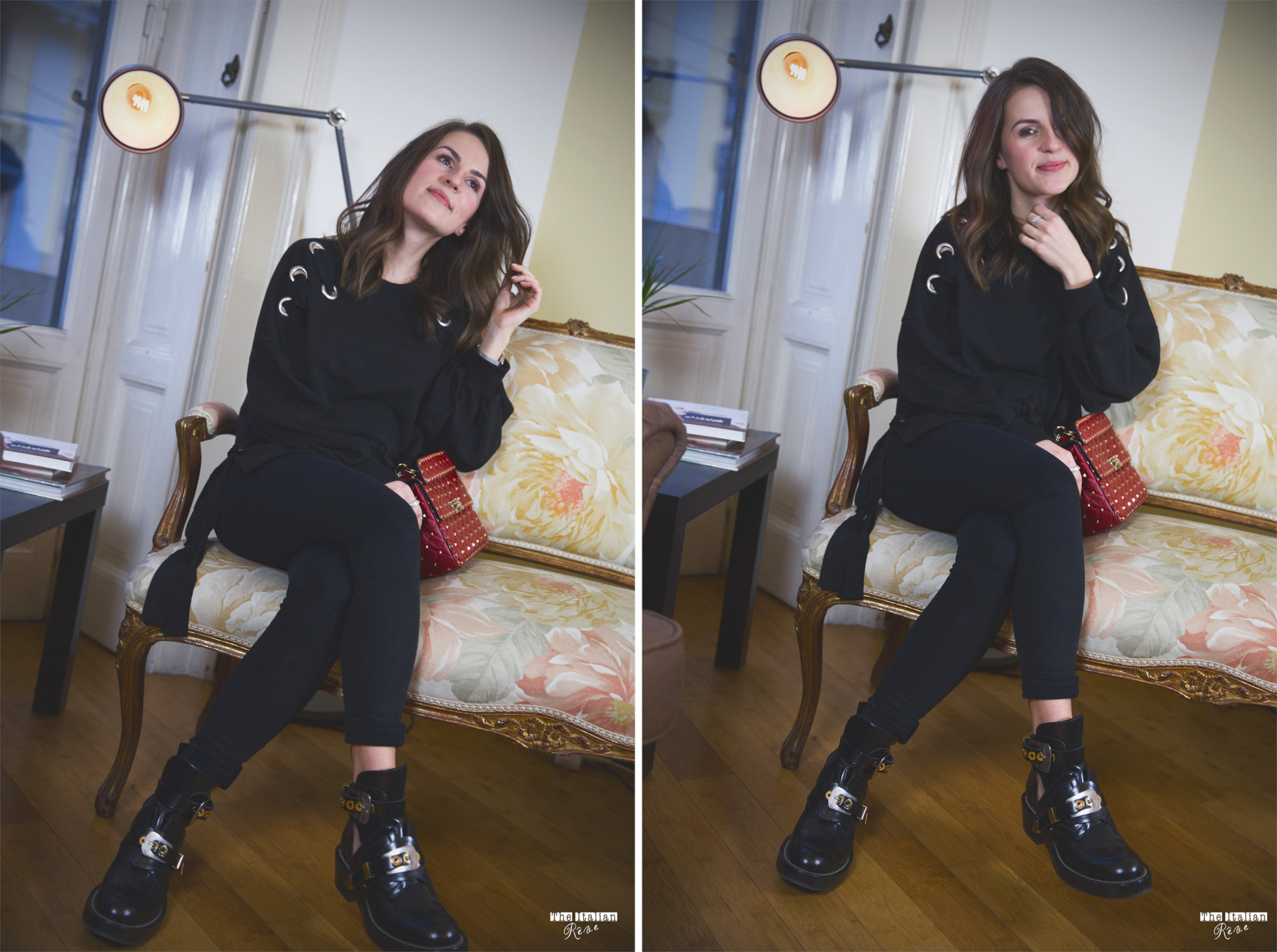 _____________
Who are your everyday inspirations and a female icon for you?
_____________
Kira: We all like and follow the same models like "Something Navy", she lives in New York and she is very cool.
Maike: Gary Pepper Girl!
Kira: Yeah she is cool to. And I also like "Sincerely Jules".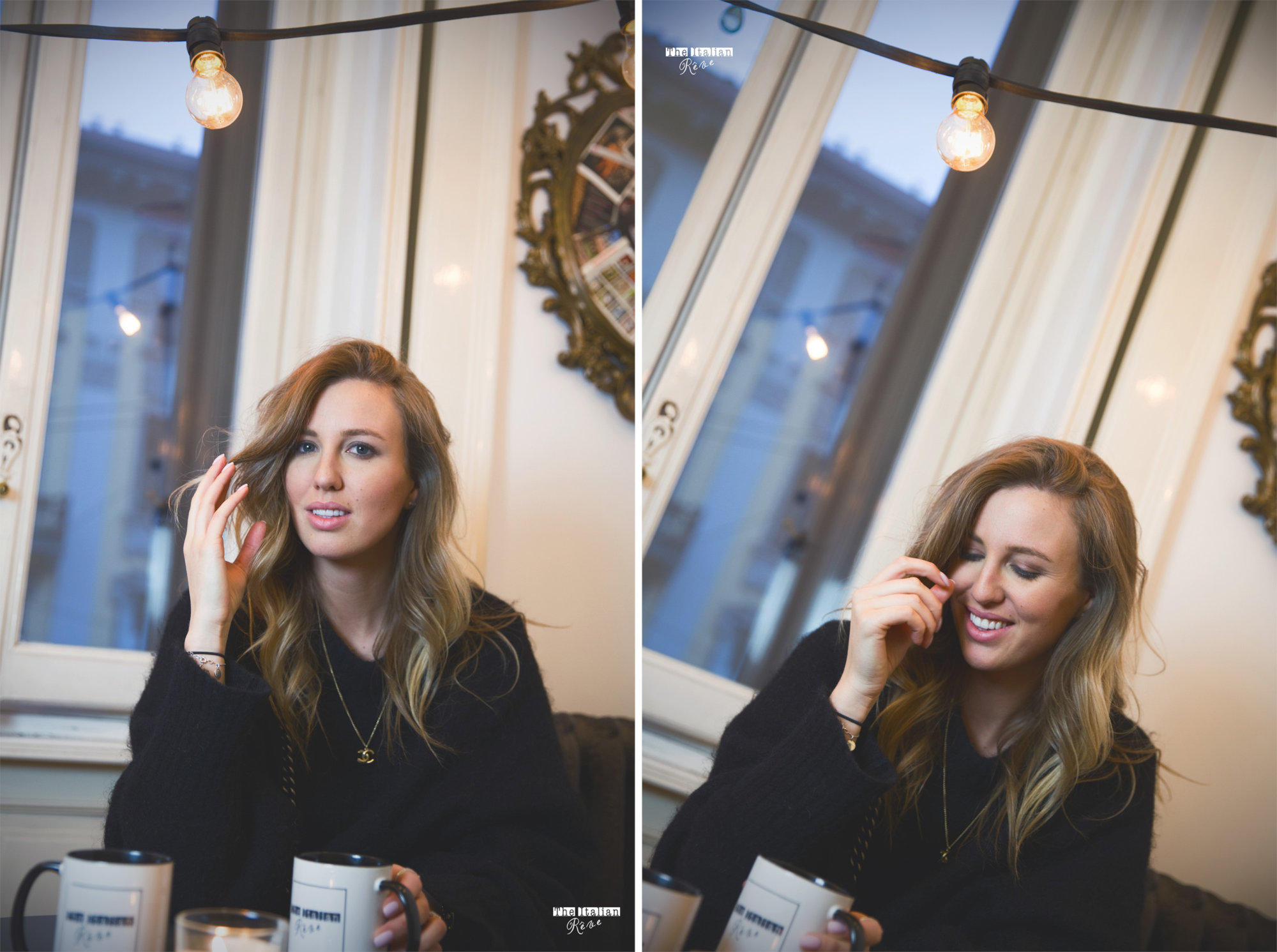 Maike: We get a lot of inspirations from Pinterest and Instagram, we are not focused just on one blog, we stop the pictures that we are scrolling when we find a good one and we think for example: "that style is cool because she had combined these things in a cool outfit" and so on…
Kira: And we are also inspired by the fashion shows that we have seen in New York, and Milan. It's very inspiring to go to shows and find which are the trends for the next season.
_____________
Have you seen in the last years a fashion show that has amazed you?
_____________
Kira: Which amazed me the most was Les Copains, especially in September. And Elisabetta Franchi was also very nice we saw the show.
Maike: And the current Sportmax, it's also very nice the mix between sporty and underground, we loved it.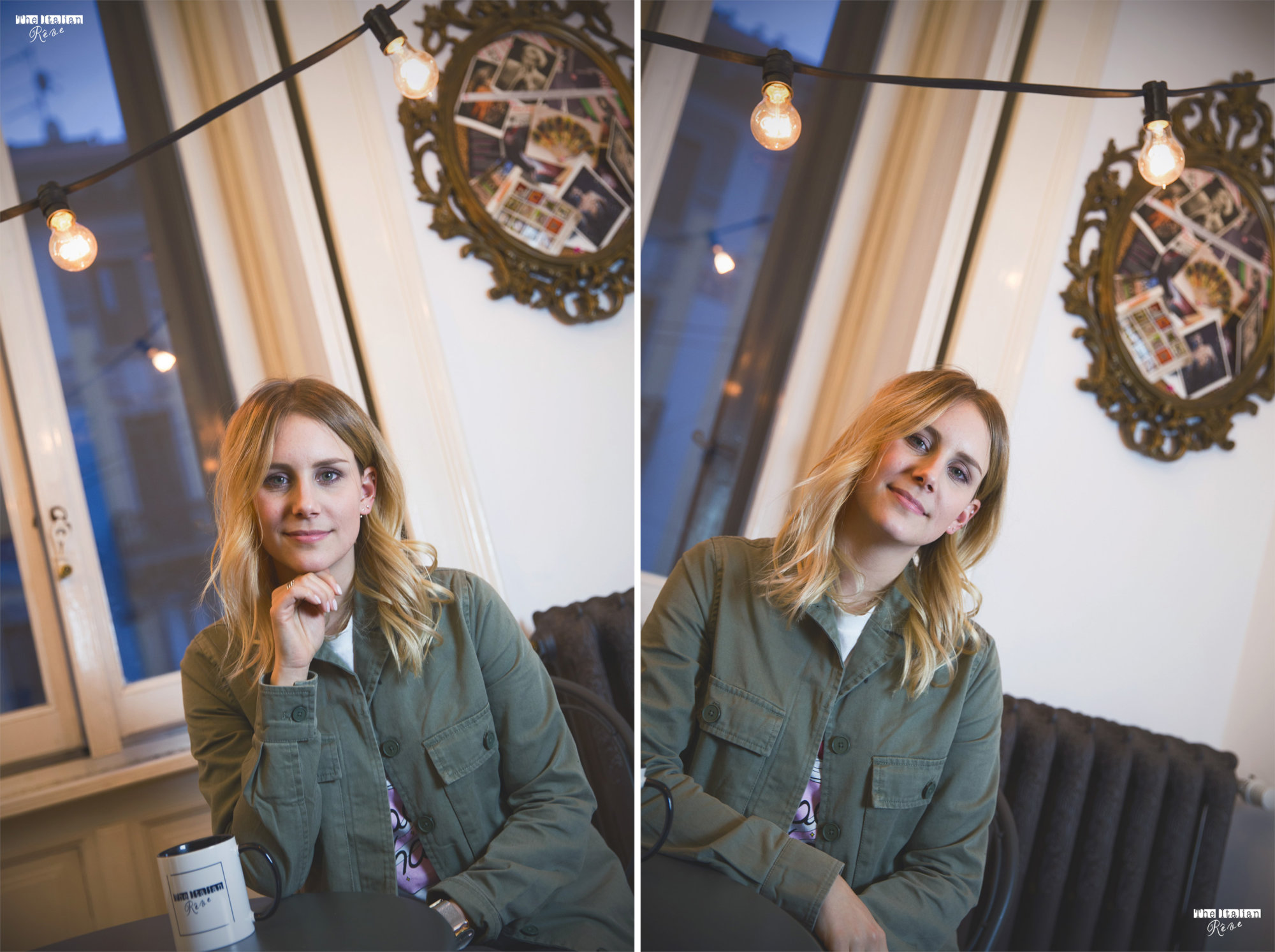 _____________
You three have a different styles, can you describe each of your style?
_____________
Maike: We are very different for style, Sonja is very classic, I am the most sporty, I've always loved sneakers a lot, I think the more time we spend together and the more we get similar, because Kira was wearing this sweater and I was like "Oh that's nice, maybe I should buy it too!" I think we all like the casual style.
Kira: Sporty-elegant maybe.
Sonja: We mix the casual and the classic pieces.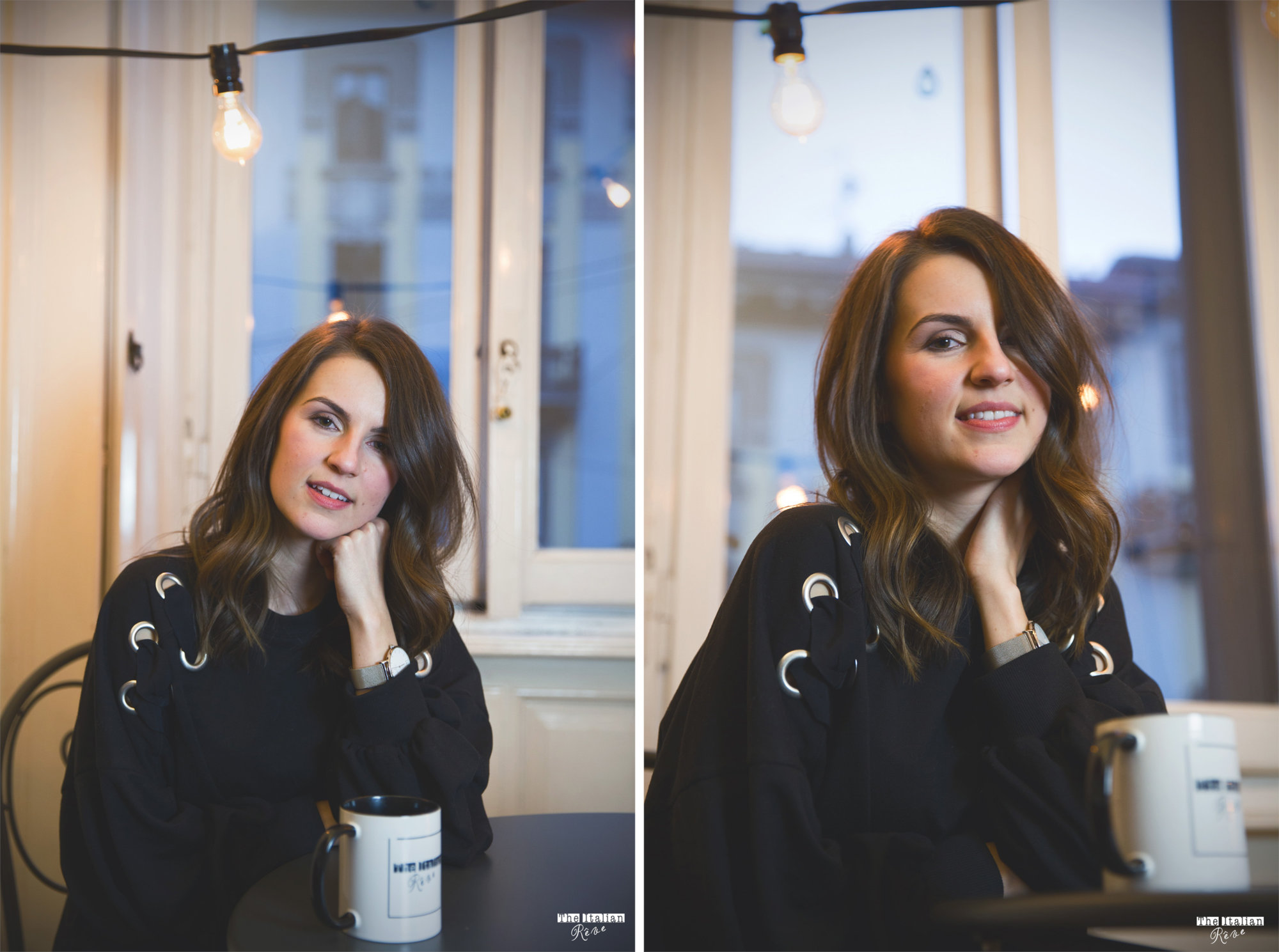 Kira: We still wear brand like Zara, Mango, which are affordable for everybody and we combine these things with nice bags or nice shoes so in this way our followers can also shop our clothes. A lot of bloggers are going only on the high-end directions and we always want to offer an affordable alternative.
_____________
Do you have a favorite designer?
_____________
Kira: Of course we love the Italian brands; we think they are the bests. It depends, for bags we all fell in love with Yves Saint Laurent and Valentino, Chanel… For fashion we like Sportmax and Max Mara.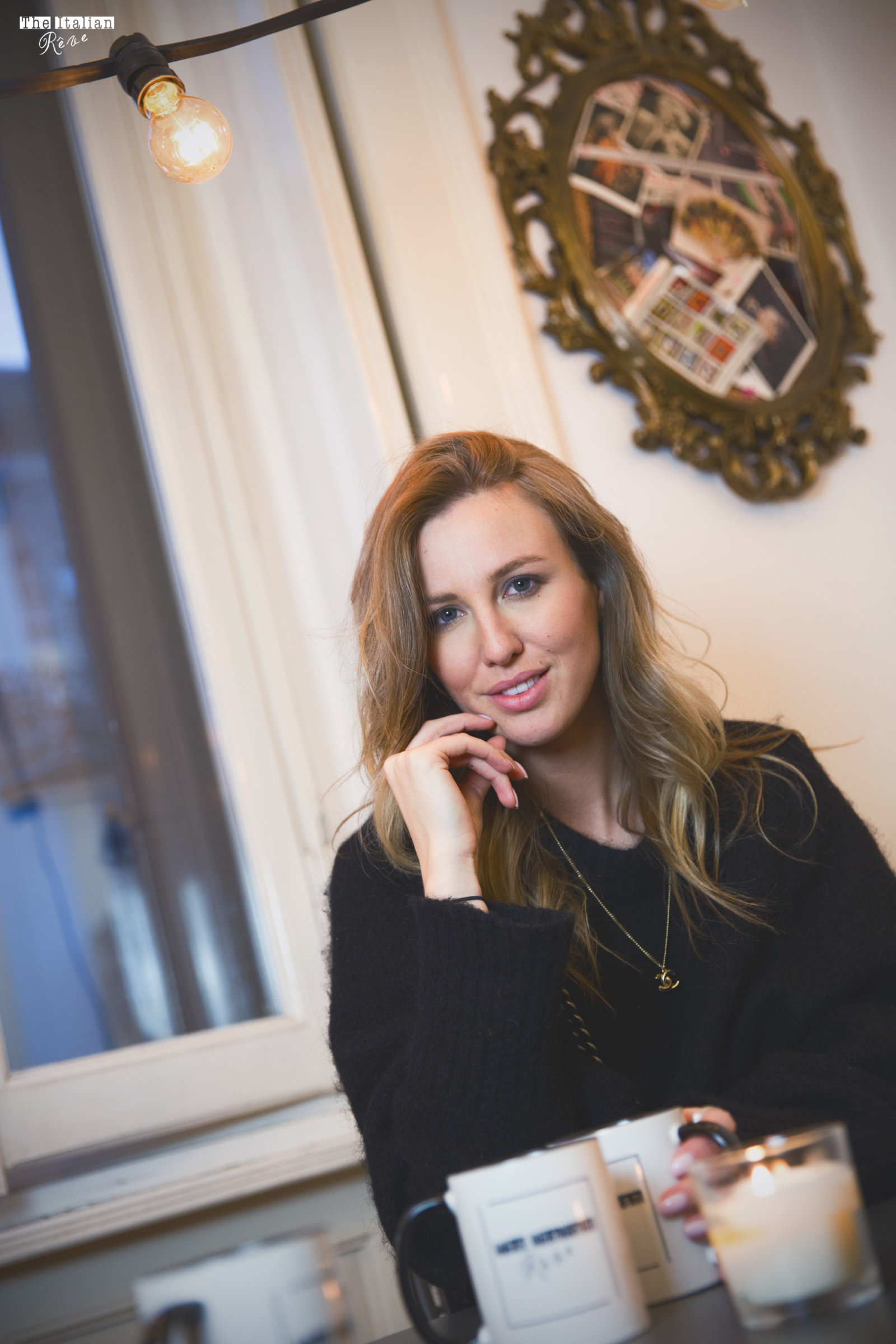 _____________
What's the best part of your job?
_____________
Sonja: The fact that we work together, we see so many bloggers that are alone, with their boyfriend or photographer, while we are a squad, we also have pajama nights, we watch films together, it's fun to be together and not to work alone.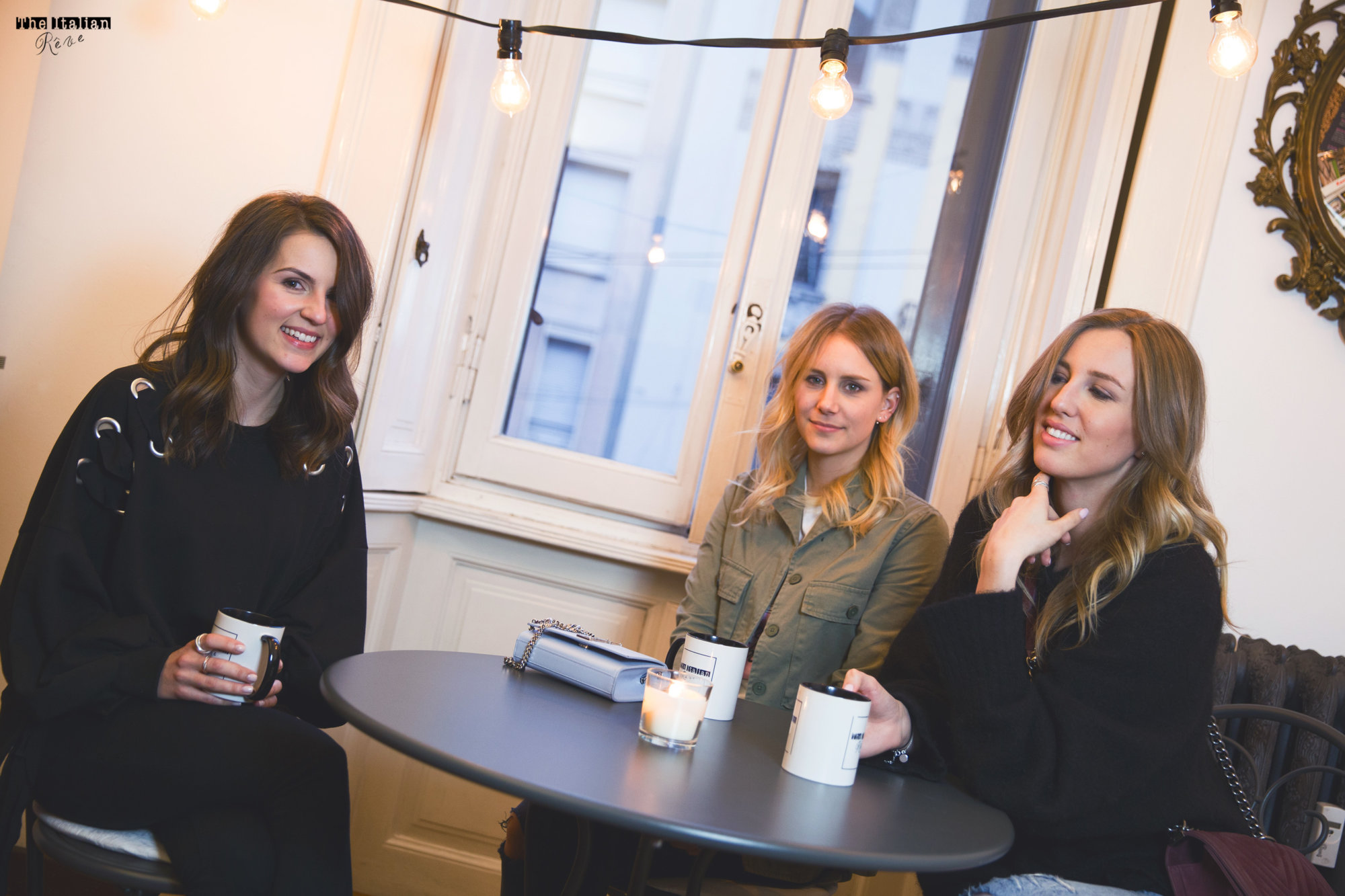 Kira: And sharing our experiences with our good friends; in the first semester we dreamed of doing a round trip in USA together, and we did it last years, while this year we will go to L.A., these are all dreams that we had together.
Sonja: We are happy to have this really good job together and celebrate it together.
_____________
Who has the biggest wardrobe?
_____________
Kira: You (pointing Maike) do! She is a shopaholic (laugh).
_____________
Which are the pieces of clothing or accessory that each of you love the most?
_____________
Sonja: I think we are all into bags.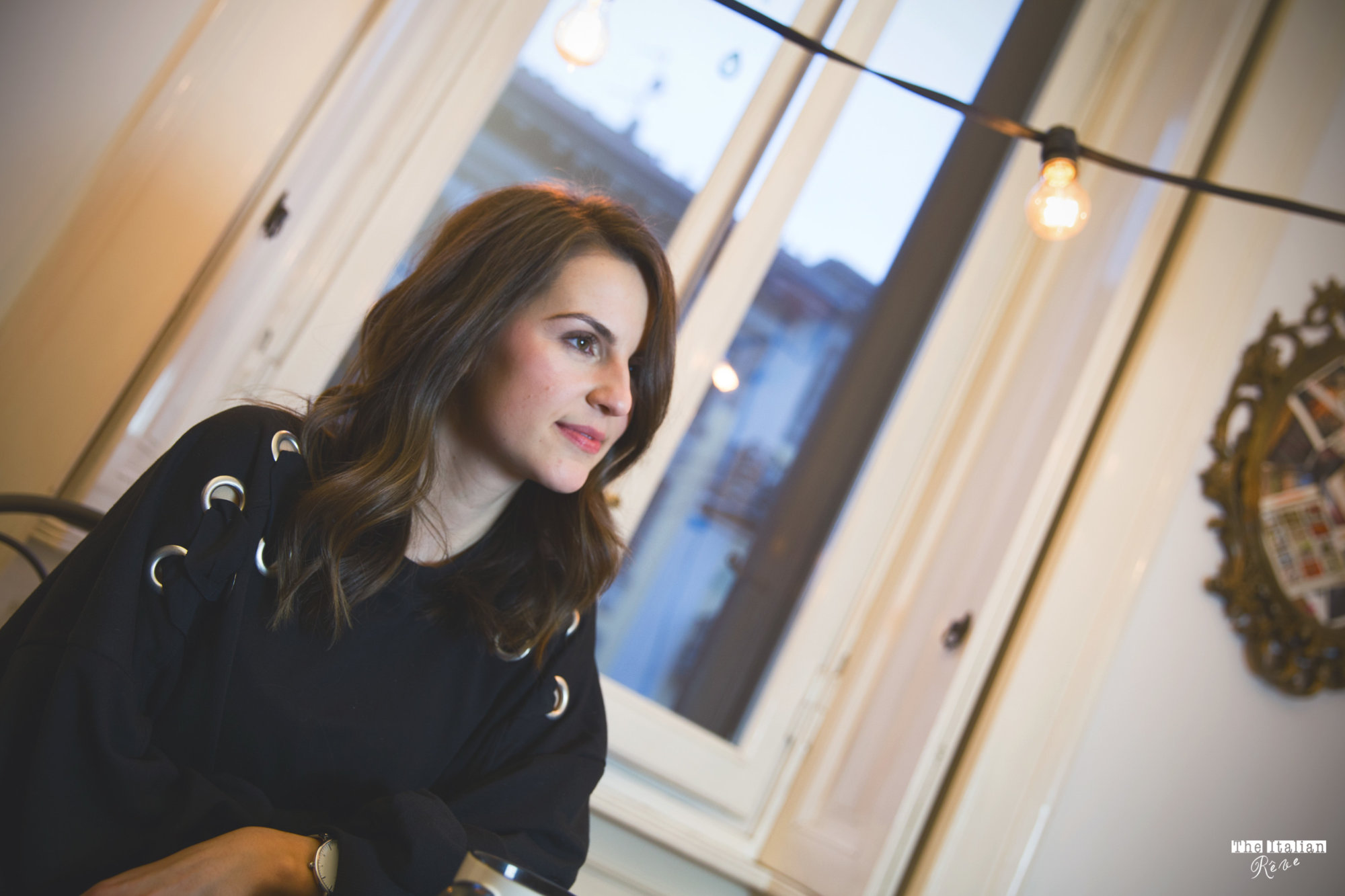 Kira: Some are addicted to shoes but we are really big lovers of bags and we like to save money to spend them on bags.
_____________
Do you have a dream collaboration?
_____________
Sonja: We all love the jewelry of Cartier, this is a dream collaboration that we would love to do and maybe Gucci or Prada.
Kira: And Chanel of course!
_____________
What are indeed the make-up product that you cannot live without?
_____________
Maike: Concealer for me!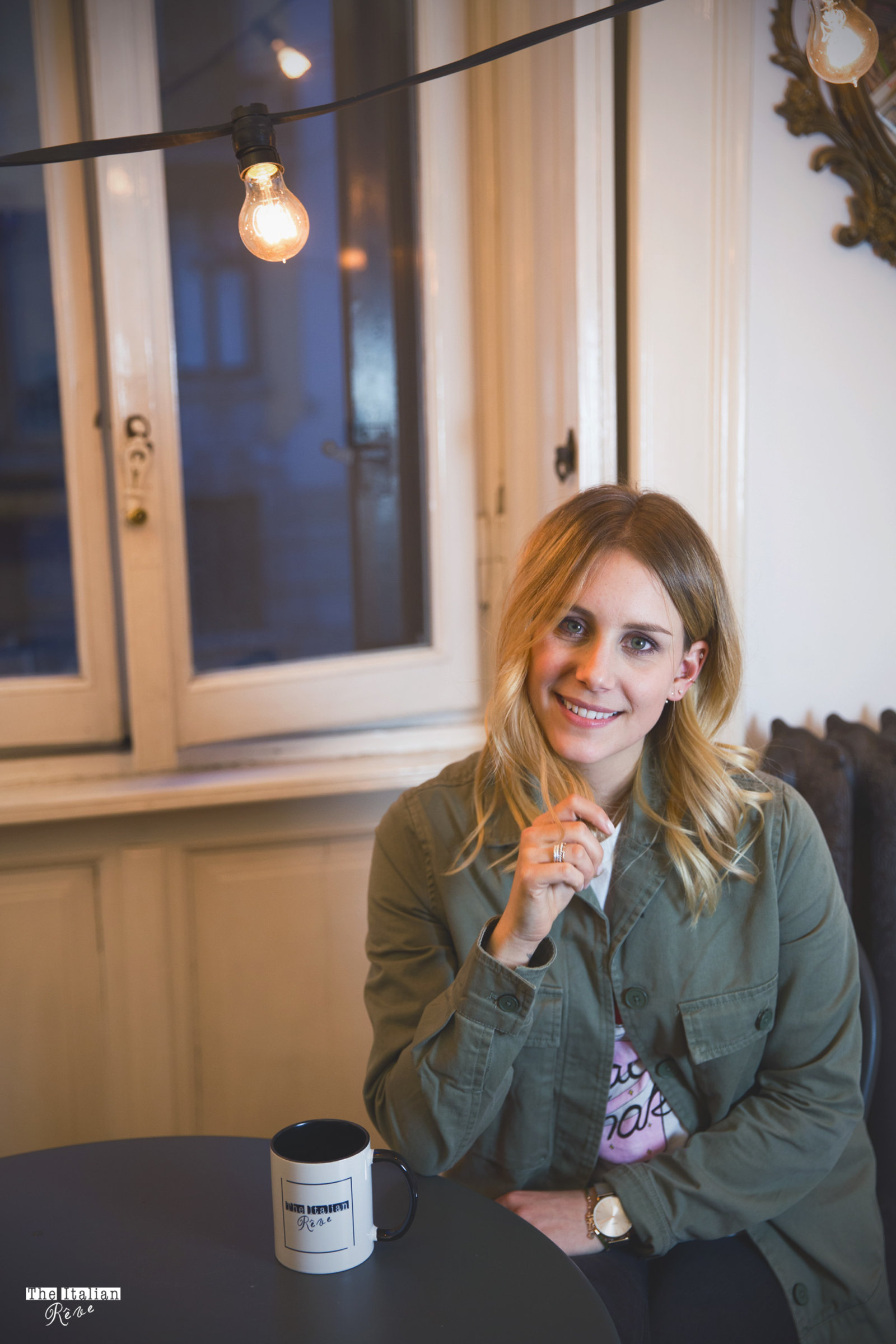 Kira: Also mascara..
Sonja: My favorite is a really good lipstick, with it you look special.
Kira: And we really love eyebrows, I started to do mine I think two years ago and also without make-up on I still look on point thank to them.
_____________
Do you have a fashion icon?
_____________
Kira: This is really difficult…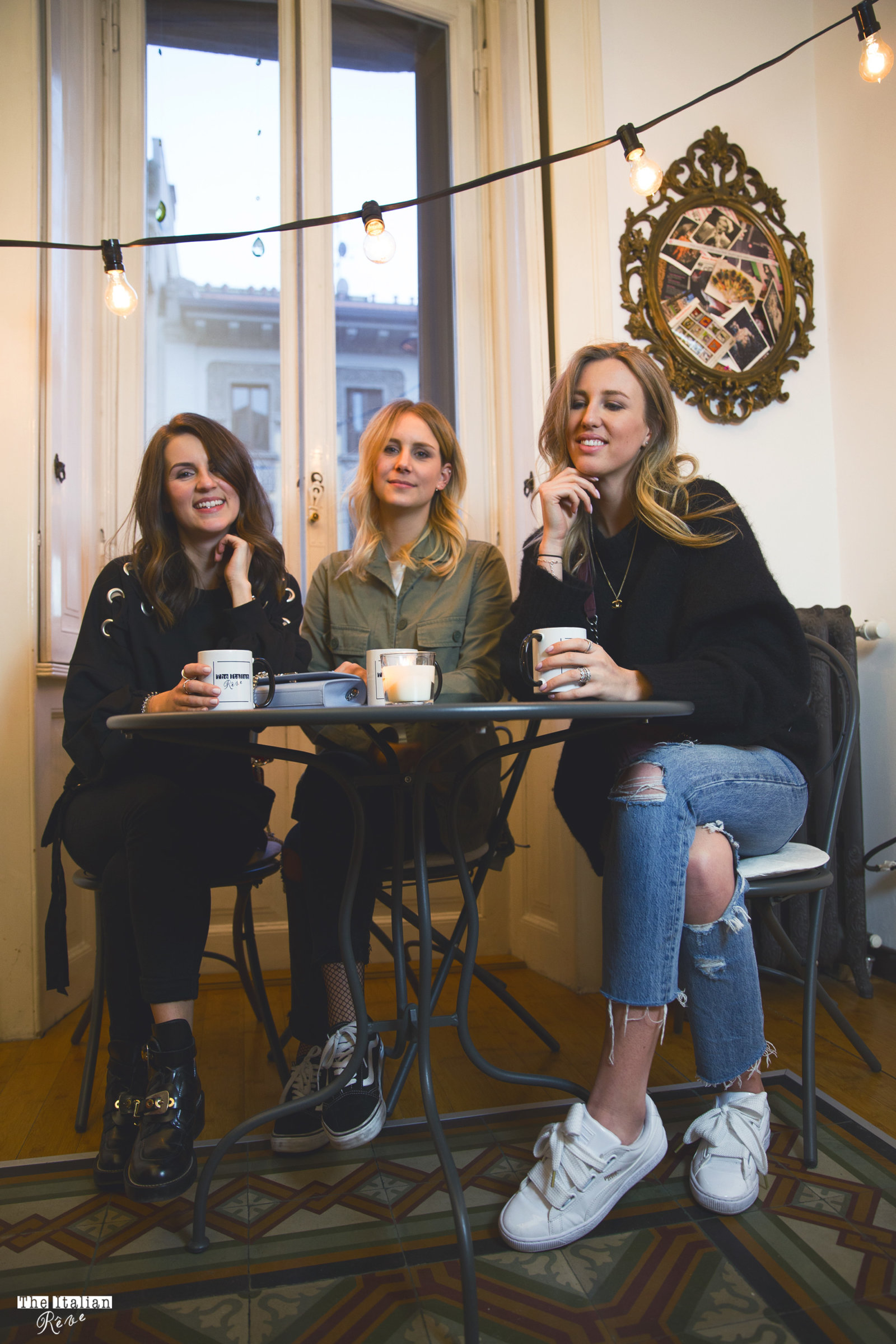 Sonja: I have always loved Audrey Hepburn and all the films with her. She is so classic!
_____________
What are your personal dreams and your dreams for Shoppisticated?
_____________
Kira: We have started to work only on blogs just six month ago and it is just a dream, we were able to turn a hobby into a job and it is already a dream that has come true. We want to continue like this and enjoy new projects, new travels, seeing the world…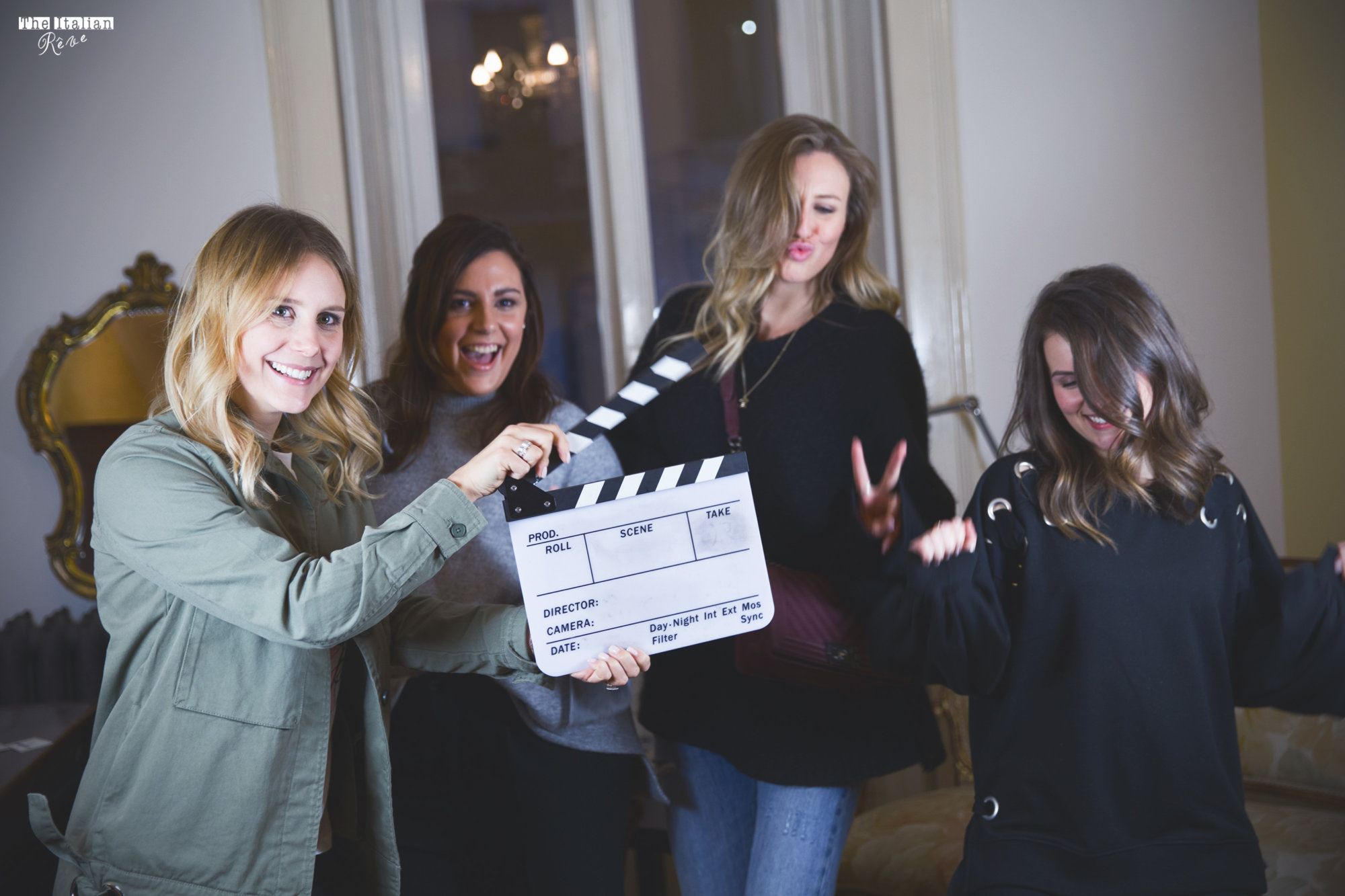 Thanks Girls!