Sara R. Rocha is a talented young woman and illustrator who lives and works in Lisbon. We first saw noticed her on Instagram and we fell in love with her illustrations at first sight. Her creations show in a colorful way her daily life and passions: family, animals, nature, fashion, and cinema. In a word… all things she loves.
And, through her drawings, she can gain more self- confidence and at the same time give "new life" to characters.
I wanted to interview her and to know a little bit more about her life, her creative process and get to know the artists that have inspired her. I loved her answers and I hope you'll enjoy them too.
Here for you the creative, sweet and very "colorful" Sara R. Rocha.
__________
We love your illustrations. Have you studied illustration, or are you self- taught?
__________
Thank you so much! I'm a self-taught artist. I had a very little formal training in illustration. I took some notions of drawing in high school, and since then, everything I've learnt is empirical and self-guided. So yes, I can say that I'm a self-taught illustrator.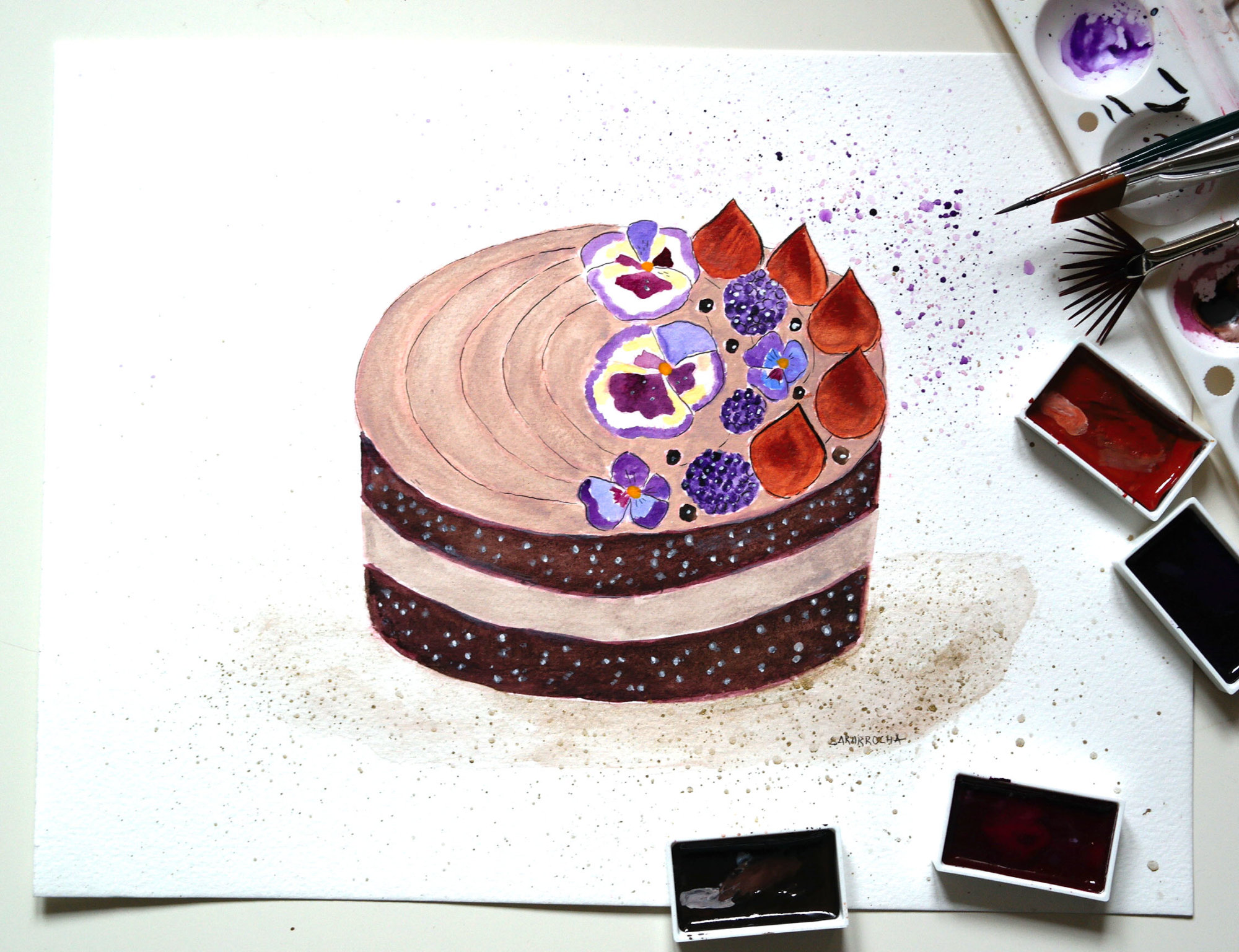 __________
When did you start to be interested in illustration? And when in fashion and cinema?
__________
I started to draw very early. I was very curious about different techniques and materials and since then I developed my own style. At 15 years old, I decided that I would study Law, but I kept drawing and painting.
In the last years, I've been focused on drawing the things I feel more connected to, such as fashion, characters from literature and cinema, animals, plants, and my daily life.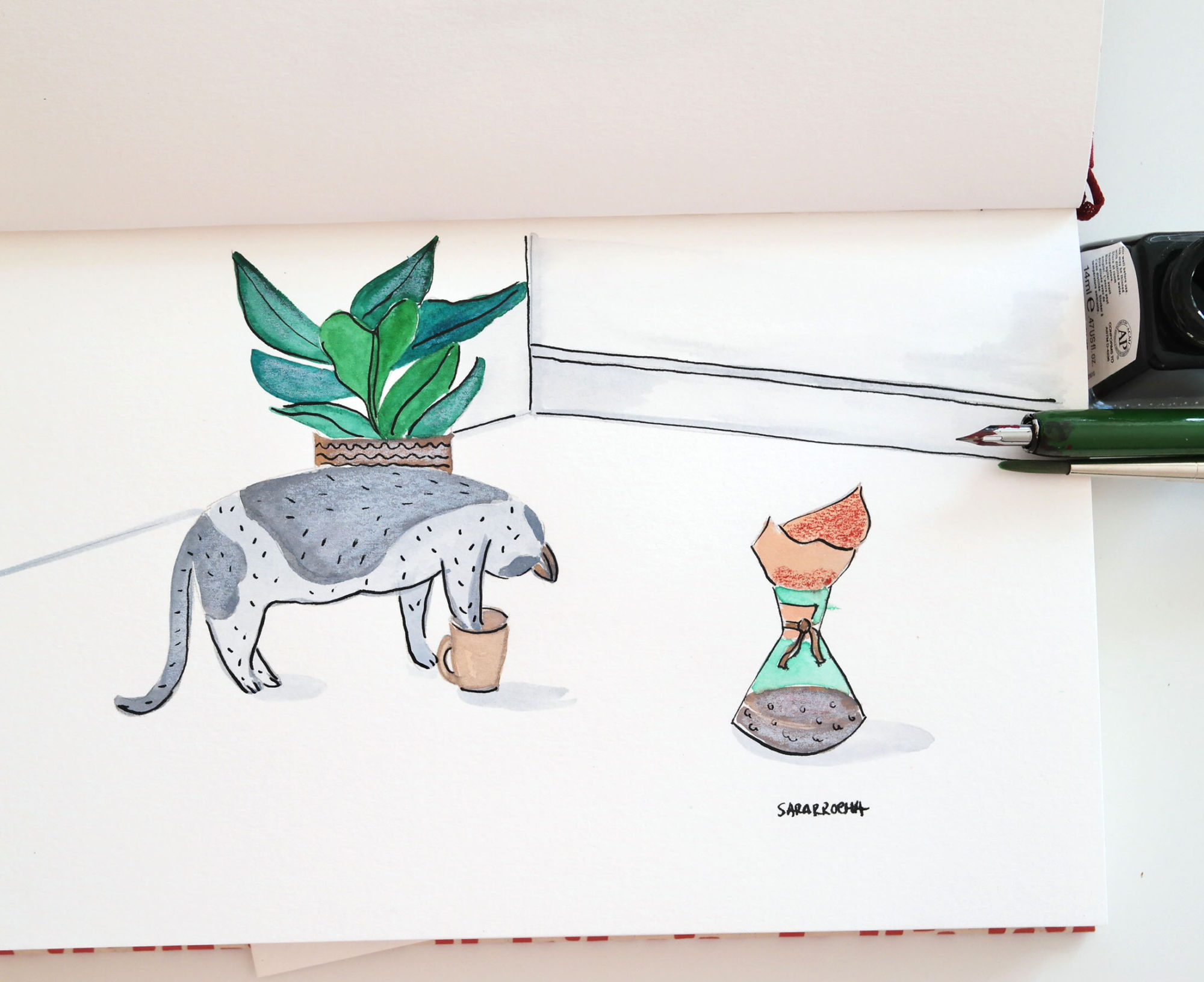 Fashion and cinema are definitely an inspiration for my art work. Fashion is a way to express my individuality, to feel comfortable, confident about how I look but at the same time to feel special. So this also extends to the characters I use to draw: confident girls with a fashion sense.
Cinema started to be entertainment, but suddenly I developed the ability of seeing the world through another's eyes. This has also allowed me to meet new characters, to travel to another time, to another space and sometimes to meet new cultures. Sometimes I create a connection with some movie characters and I love to bring them to life through an illustration.
__________
Could you tell us a little bit about your creative process when starting an illustration? How long does it take to complete a drawing? How do you start and what steps do you follow?
___________
It depends from illustration to illustration. It depends of what subject I am drawing and what thoroughness I want to add to my illustration.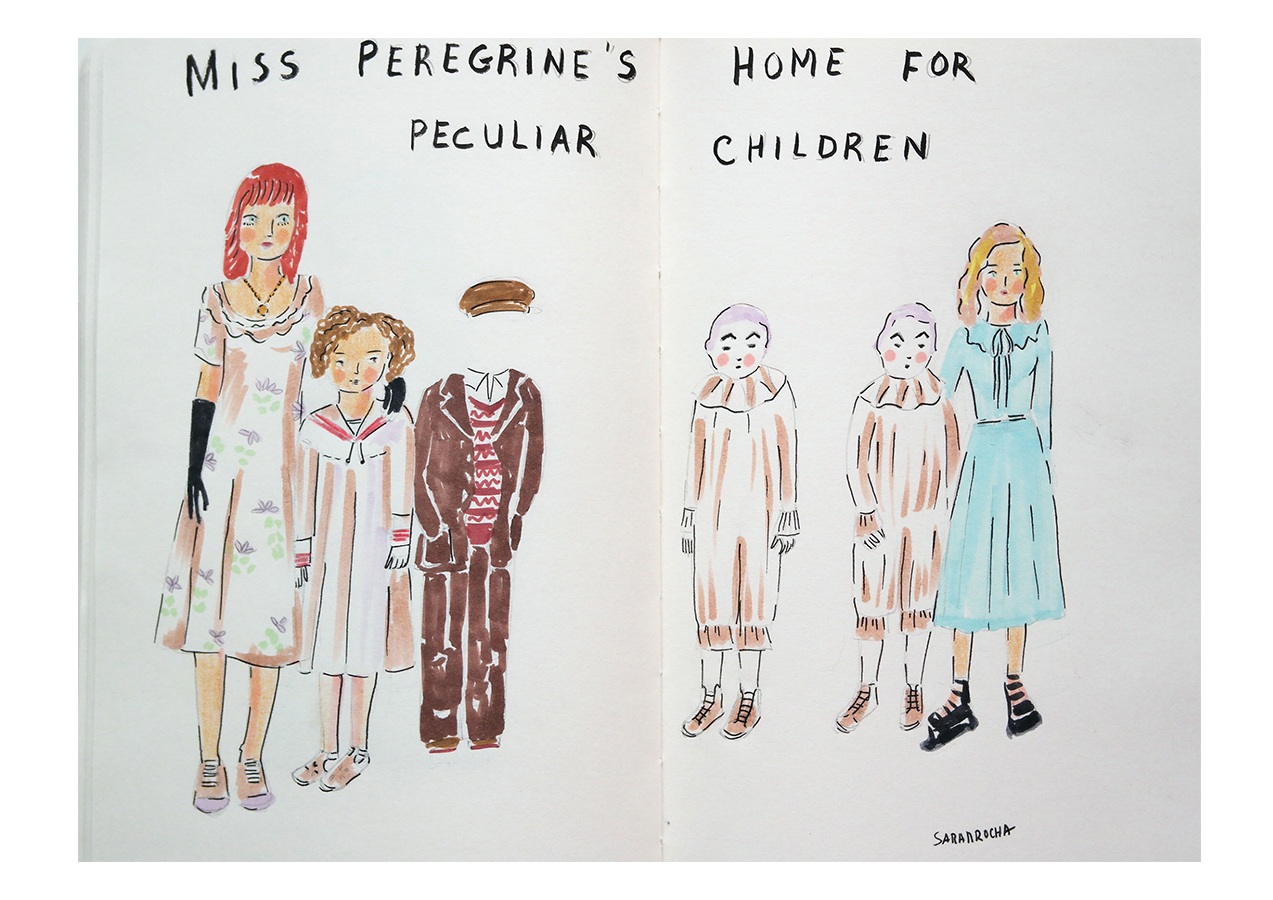 Some illustrations require a previous study of the situation, environment and objects I want to draw. I have to think about a project for some time, mature the idea, do some rough sketches and finally realize the final art work.
__________
What, for you, makes a "successful" illustration?
__________
I'm not able to provide a formula for a successful illustration. Art is imbued with a subjectivity level. It depends of the subject you draw and how this is perceived by the target audience.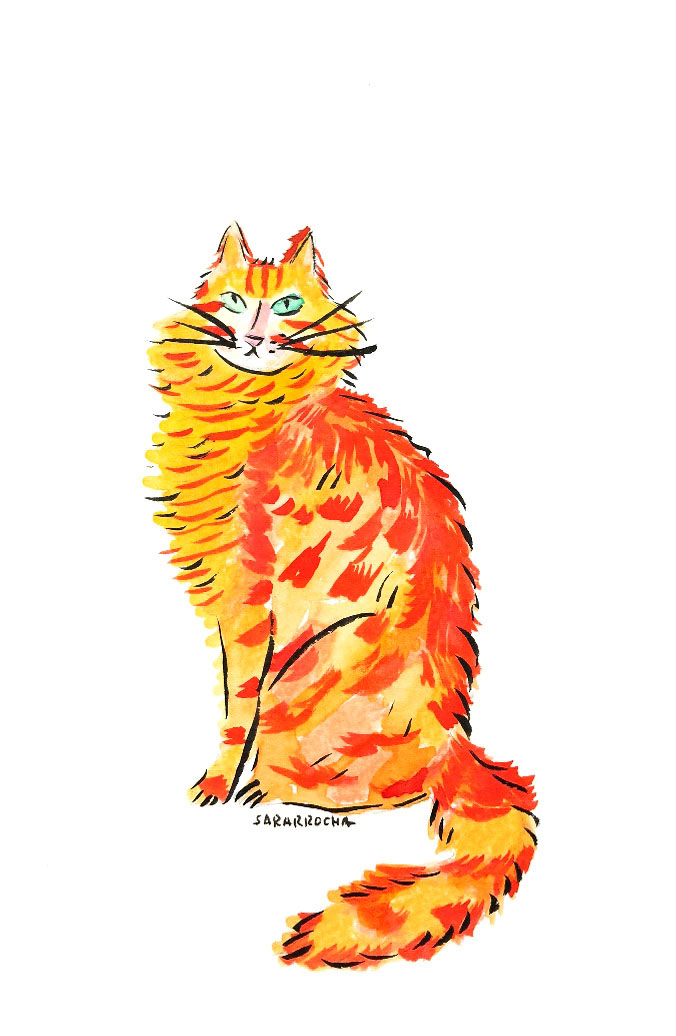 __________
Taking an idea and turning it into reality or a business is no small feat. Can you tell us about some of the steps you took to turn your dream into reality?
__________
As I said before, in the last years I've been focused on drawing the things I feel more connected to and uploading my art work in my social media. I started realize art works on commission and this motivated me to open my Etsy Shop. Some requests for collaborations with brands and magazines came naturally.
__________
Are there any fashion illustrators that you admire?
__________
Yes, so many! Some of my favorite illustrators are Isabelle Arsenault, Rebecca Green, Nina Cosford, Bodil Jane and Kate Pugsley.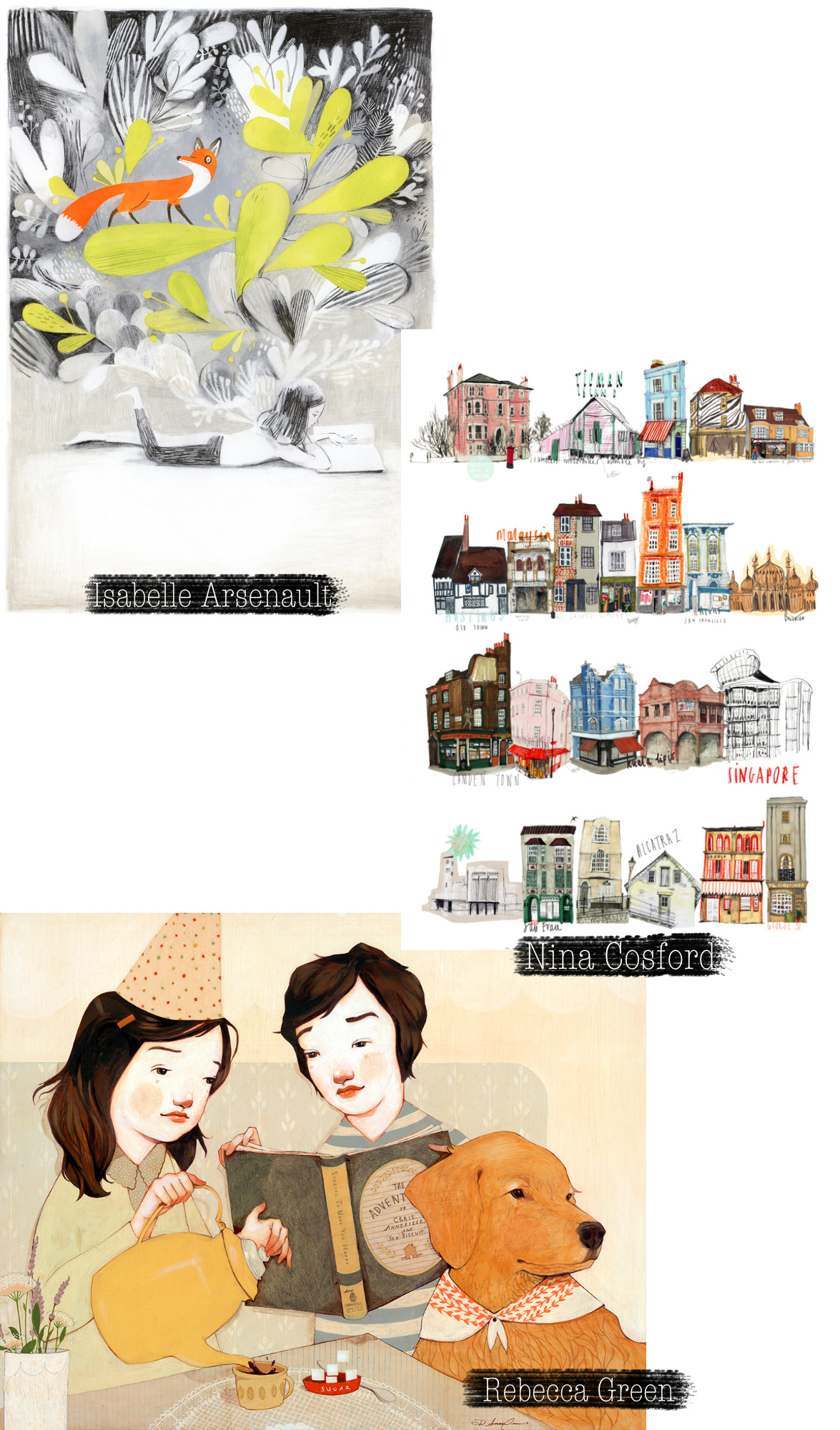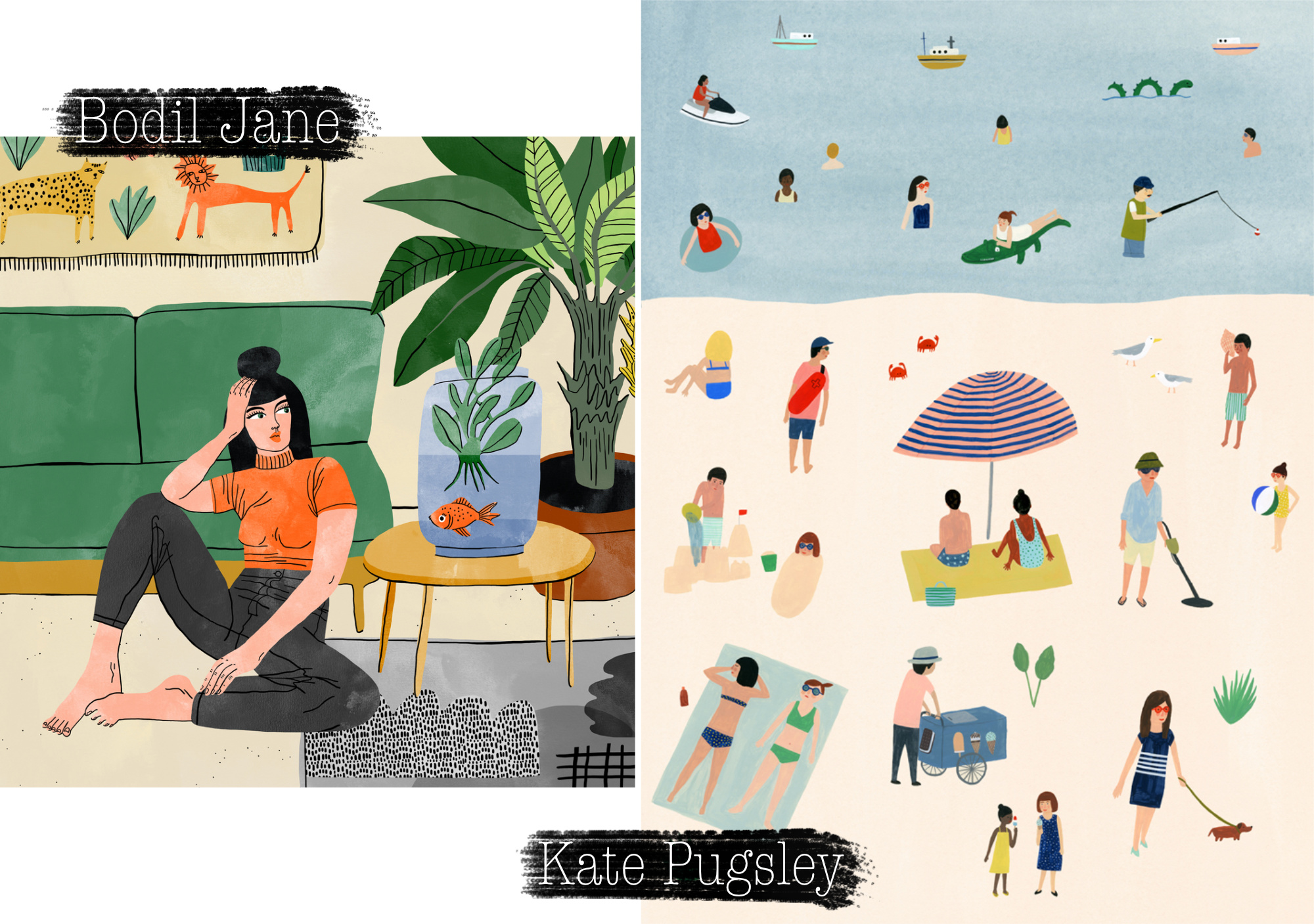 ___________
Who are your favorite designers?
__________
Alexander Wang and Rei Kawakubo.
__________
And your favorite movies?
__________
I love the thriller of "The 39 Steps" by Alfred Hitchcock, the fantasy of "Le fabuleux destin d'Amélie Poulain" by Jean-Pierre Jeunet and the sweetness of "Moonrise Kingdom" by Wes Anderson.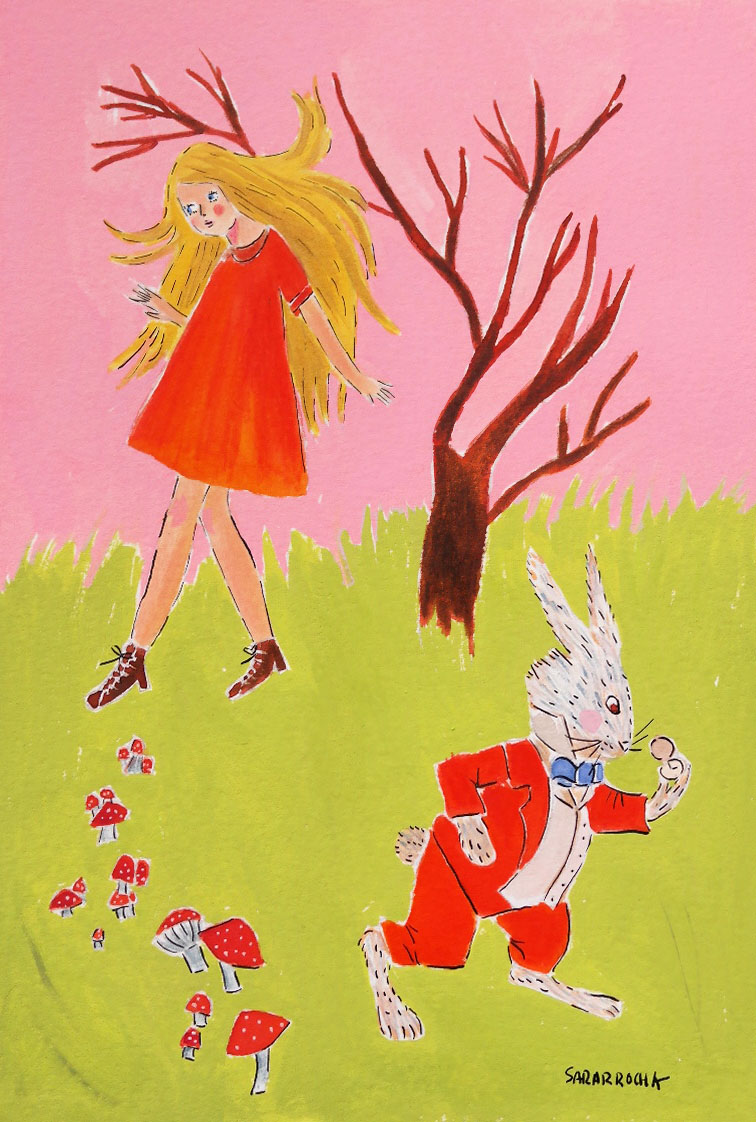 __________
Do you have a favorite Illustration Book?
__________
I love "Jane, the Fox and Me" by Fanny Britt and Isabelle Arsenault and "Through the Woods" by Emily Carroll.
__________
What motivates, inspires and influences you every day?
__________
My motivation is my family, people in general, nature and animals. I seek beauty in my everyday life. I love to listen to the silence of my house, the little sounds, the little moments, read books, watch movies, drink tea and coffee, have walks an appreciate the surroundings.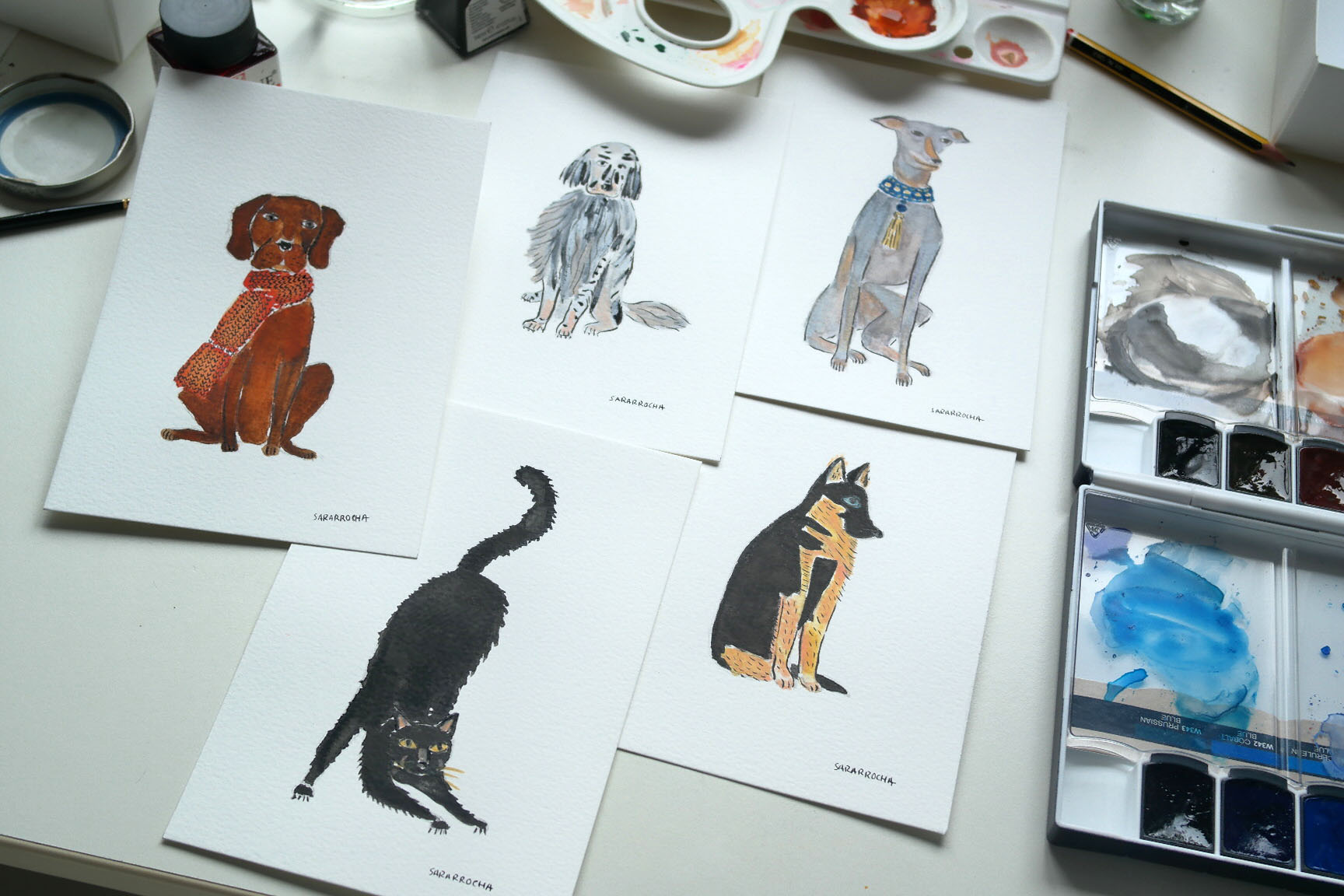 __________
You use colors in your illustrations. What is your approach to color?
__________
Choosing my color palette takes me a while. I usually try different shades of the same color.
__________
Why did you choose fashion/cinema/nature illustrations? What attracted you to them?
__________
What more attracts me is the access to an immensity of subjects, situations, shapes, colors, feelings that make me improve as a person and express myself.
__________
Which was, so far, the most exciting project you have worked on?
__________
I was really flattered when Flow Magazine asked me to draw for one of their 2017 issues.
___________
Describe yourself with two of your illustrations.
__________
Illustration 1 – I'm a proud mother of my sweet and lovely baby boy.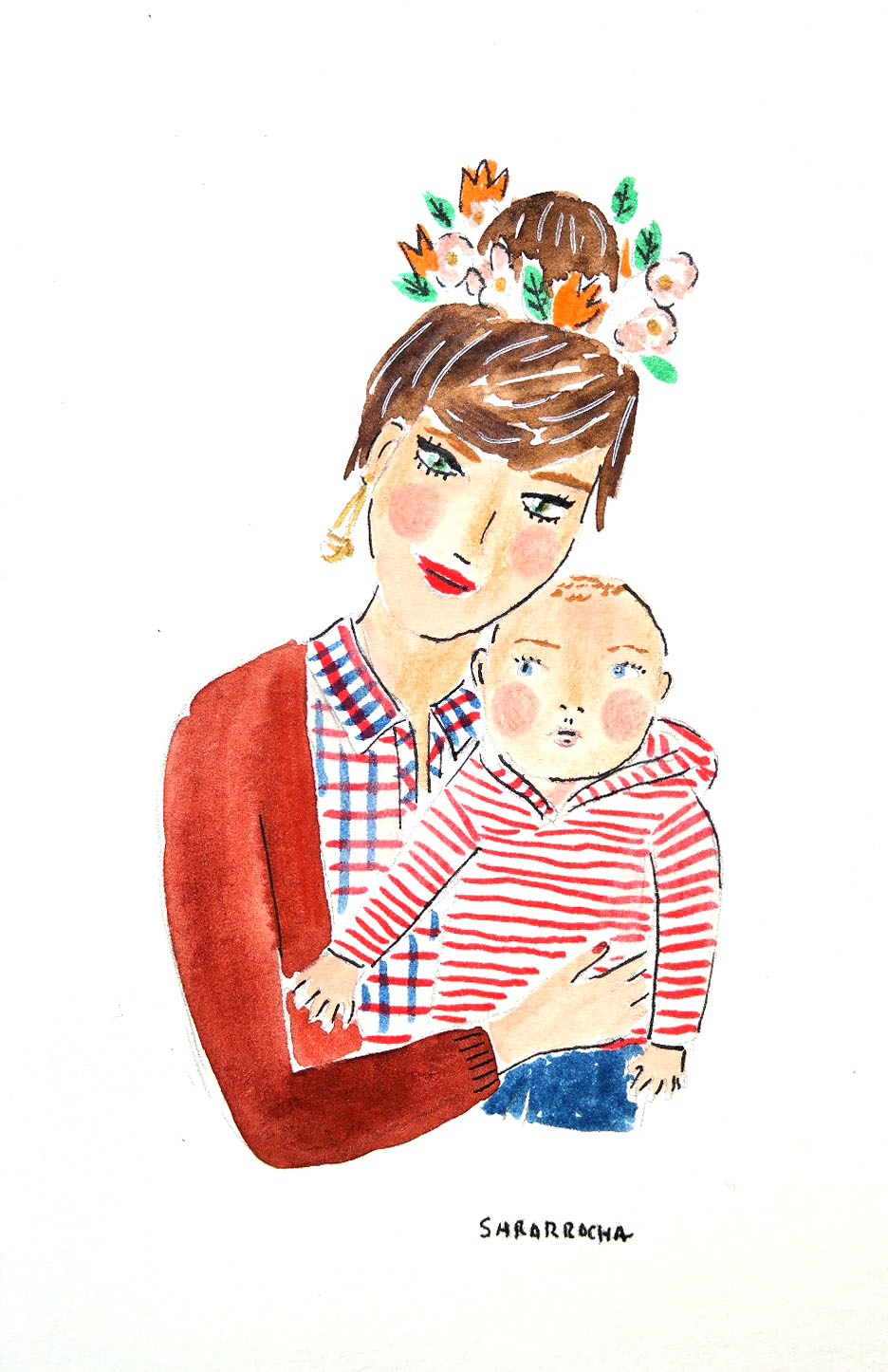 Illustration 2 – I love nature, animals and drawing.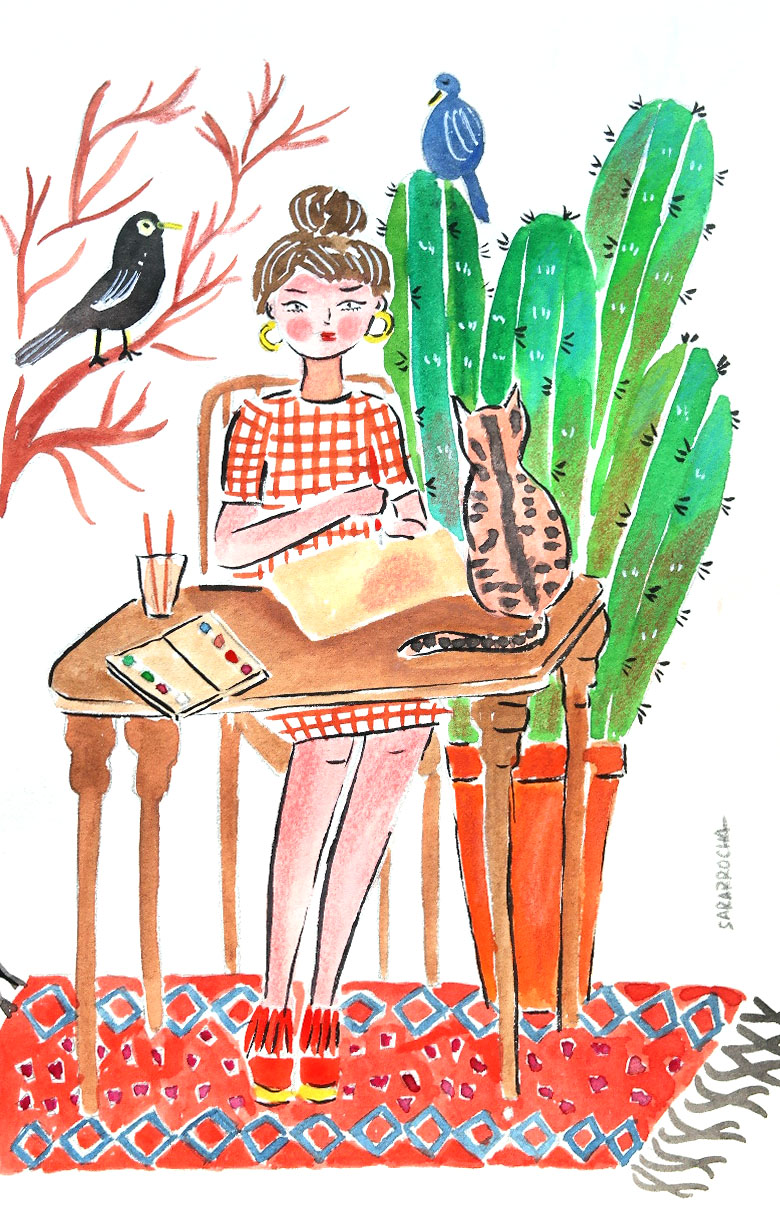 __________
Any advice for aspiring young illustrators?
__________
In Illustration, like in every creative job, nothing is guaranteed and you need to love what you do, work hard and get inspiration everywhere. In addition, you need to reach a wide range of public because your art also depends on the public.
__________
And then, what advice would you give to your 18-year old self?
__________
Spend your time with people who really matter for you. Drive your energy to do things you really love.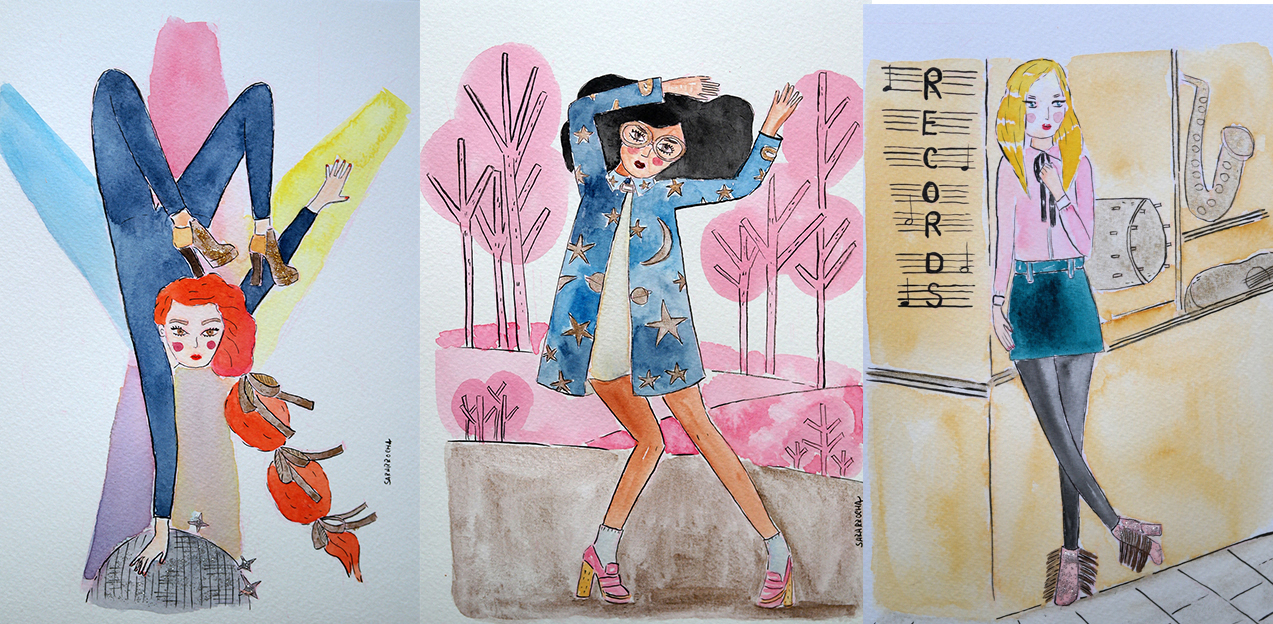 __________
You are a mom and an illustrator, how do you balance your artistic work with everything else in your life?
__________
Being a mom changed my life completely. I'm becoming more organized and concentrated in my work. I think that managing several roles can be challenging but refreshing at the same time.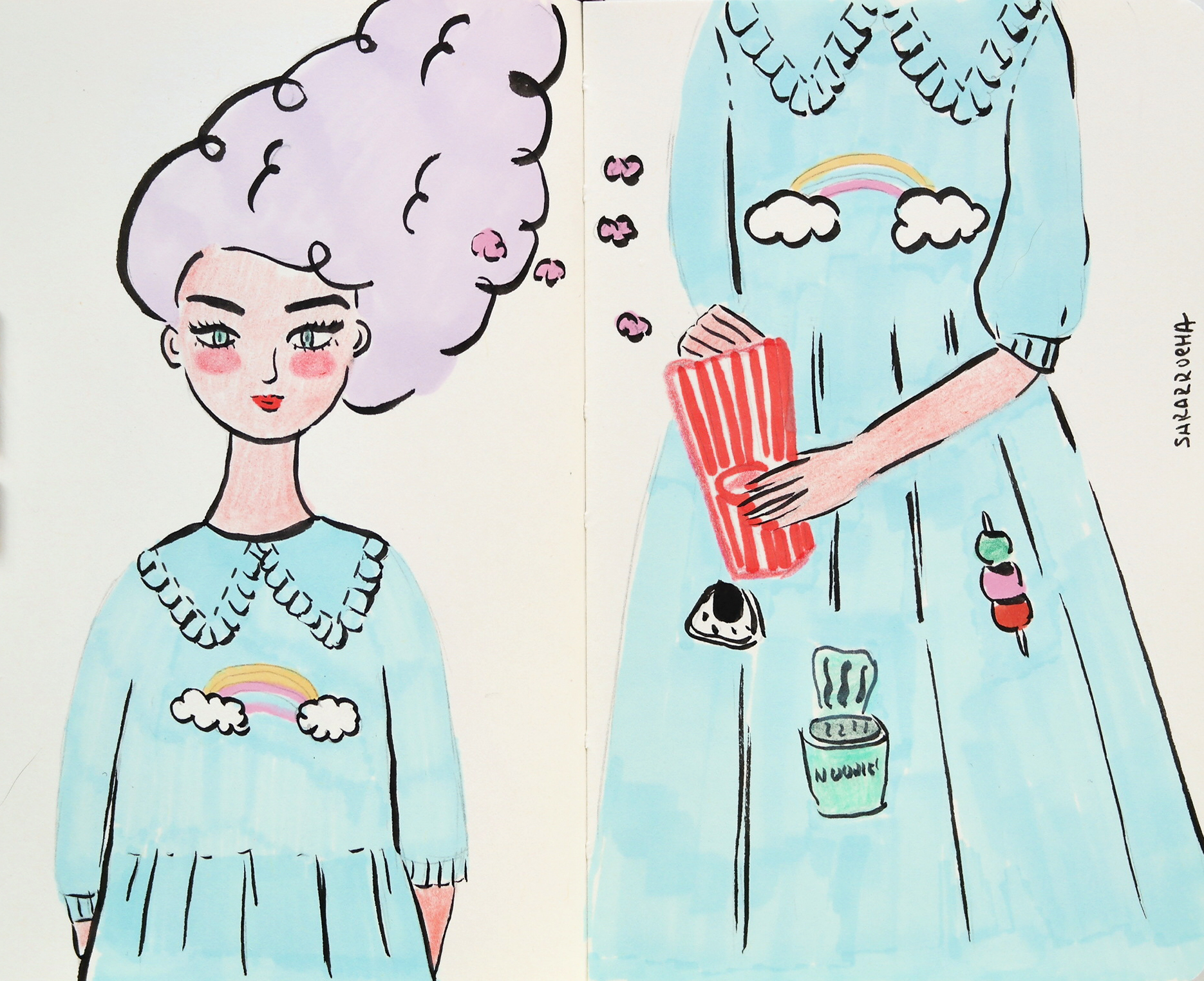 __________
What's your biggest dream for your Job? Or what is your dream project?
__________
I would love to draw for more magazines and do an illustrated book.
Thanks Sara and…we can't wait to buy your future illustrated book!