We met Lydia during one of the many events hold by Fashion Revolution in April 2017, in London. She was giving one of the Fashion Illustration classes and we were all captured by her way of explaining to us how to discover colors and shapes throughout illustration. But, most of all, we were charmed by her illustration works. We adored her energetic, cheerful and artistic personality and we wanted to know more about her and her career.
When did you start to be interested in Fashion Illustration? 
I've always loved drawing and getting messy in the art room at school, and I've been drawing clothes from my imagination since I was about seven years old. But it was when I started my degree at the University of Westminster studying fashion design that I discovered fashion illustration. The incredible fashion artist Richard Gray taught me, and he helped students develop their own illustration style. I wouldn't be able to draw like I can without him.
And when did you start to be interested in Sustainable Fashion?
During my degree I had a year working in the fashion industry and I started to watch lots of documentaries like 'The True Cost' and started to do research about the environmental and ethical issues that plague the fashion industry. The more I learnt the more I knew I had to be part of the change however I could.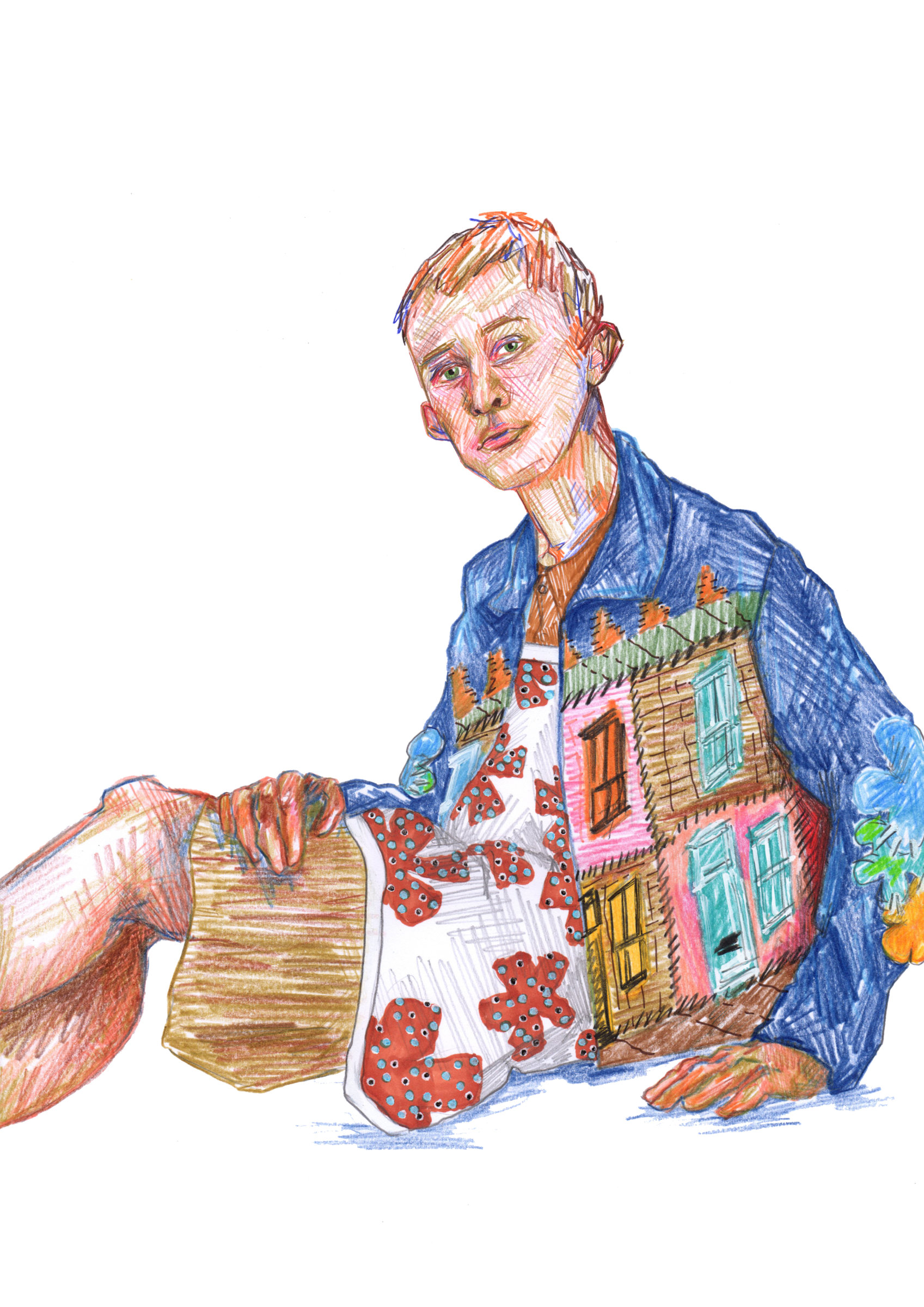 What is your Academic Background for illustration?
Well Richard Gray as my design and illustration teacher at University was the major breakthrough for me, but I've always studied art at school and had some great art teachers. And I've done short courses and life drawing classes whenever I can to keep growing my skills.
Can you name an Artist from the past and one from the present who have inspired you? 
I've always loved Rembrandt's etchings, as much as his paintings are masterpieces it's these little snapshots into his world that fascinate me. The tiny detail and humour he captured in each one makes it possible to imagine living at his time.
I recently discovered the sculptor Anthony Cragg, his work is fascinating and beautiful. His drawings show an ability to process still life and create a sense of movement and beauty that is mind-blowing. How he then transfers them into mesmerizing sculptures is incredible.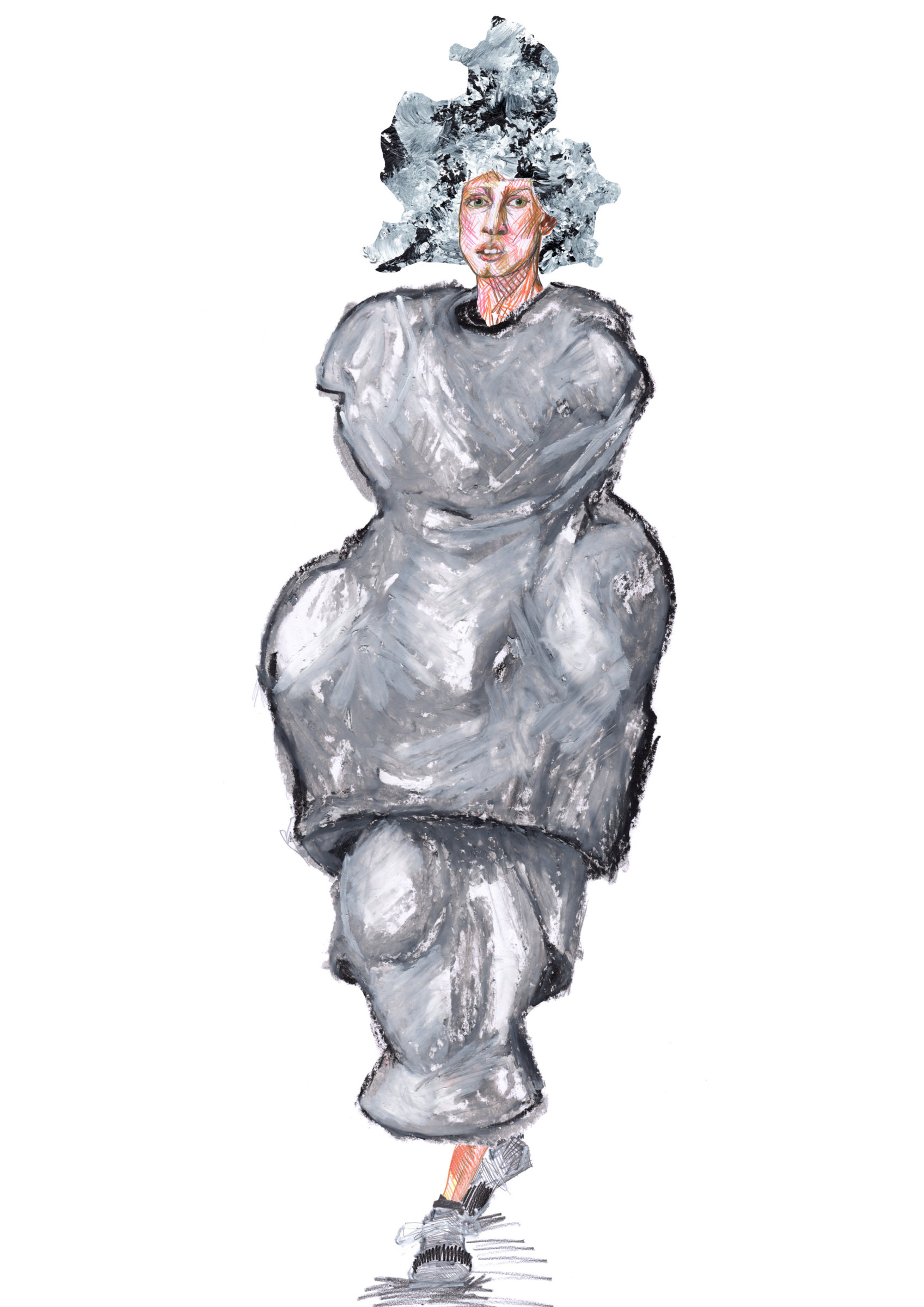 Have you ever felt "stuck"? And what do you do to feel inspired again?
I often feel stuck when I want to start a drawing but never quite know what tool to pick up. So sometimes I'll draw the image several times and try lots of different ways to capture the same thing. It's a really good way to get round the problem and you learn to develop your technique in different mediums.
You lived in London. What's the things that inspire you the most of the city?
I've lived here all my life and I love my city. What inspires me most is that you can literally do anything, learn anything, be, eat, wear, ANYTHING and London will absorb and accept you. It's so easy to take that for granted. I only realize it when I travel and see what freedom I have at home.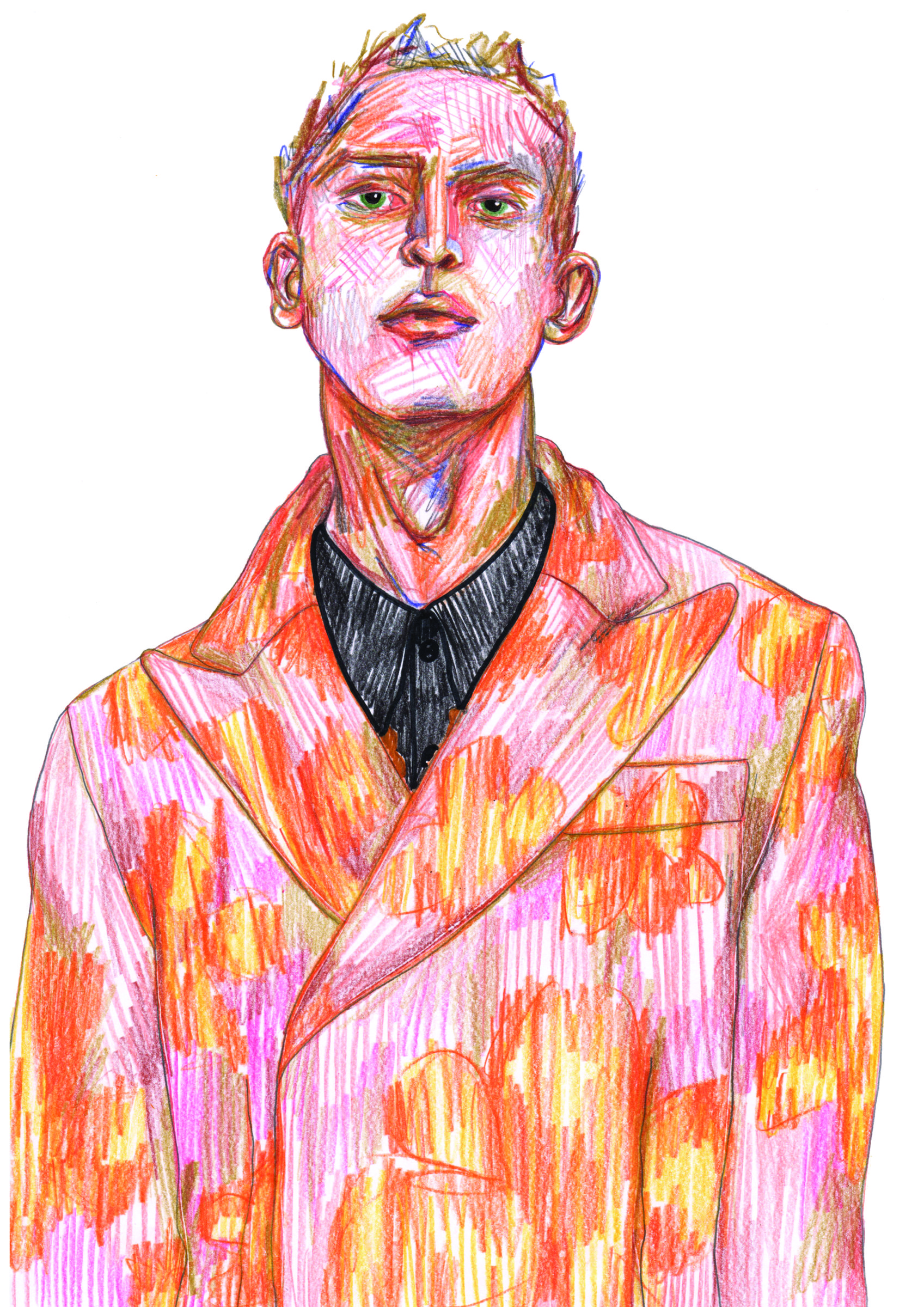 Which was, until now, the most exciting project you have worked on?
My graduate collection was the biggest load of work I've ever had to produce and it was exhilarating at the time, especially when it came to the graduate fashion show. But, it was super stressful and financially crippling so I hope my future brings projects that I can really enjoy a bit more than that one!
Can you tell us something about a future project coming up?
I'm currently sorting out my website and getting all my social media up-to-date so I can book classes in future. I want to teach fashion illustration classes regularly so I'm happy for anyone to get in touch!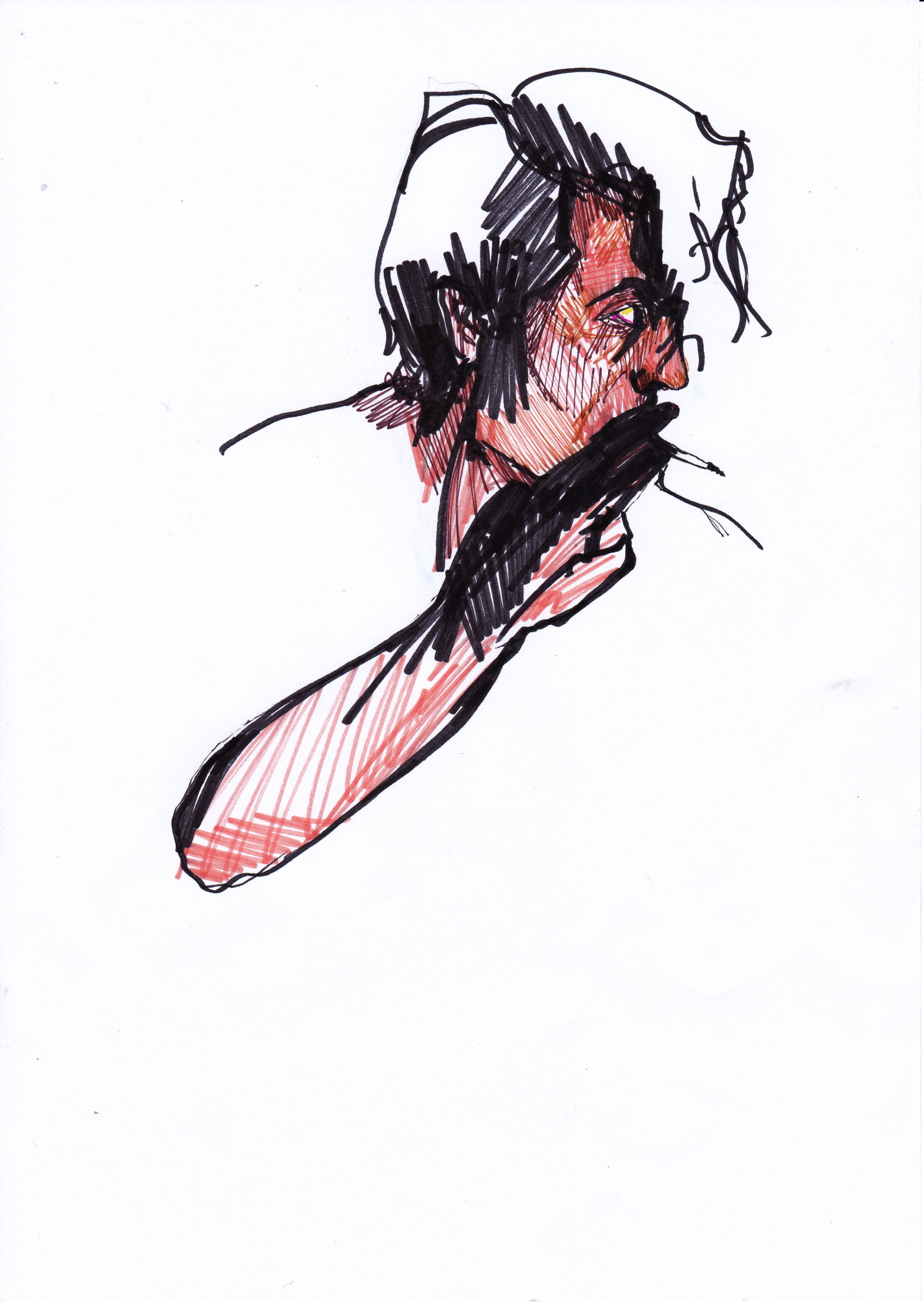 What is the advice you would give to young artists, about following their path?
Never stop being curious and learning new things, even if they aren't specifically related to your chosen career path. Having an ever-growing set of skills will always be useful, and tips and tricks you pick up in relation to one subject may just help you with your main interest. 
What's your biggest dream for your Job? Or what is your dream project?
I dream of illustrating for big fashion houses and magazines, and I'd love to teach fashion illustration classes all over the world; that would be amazing!
Describe your creative style in a few words. 
Procrastination, cross-hatching, perfectionism and never giving up!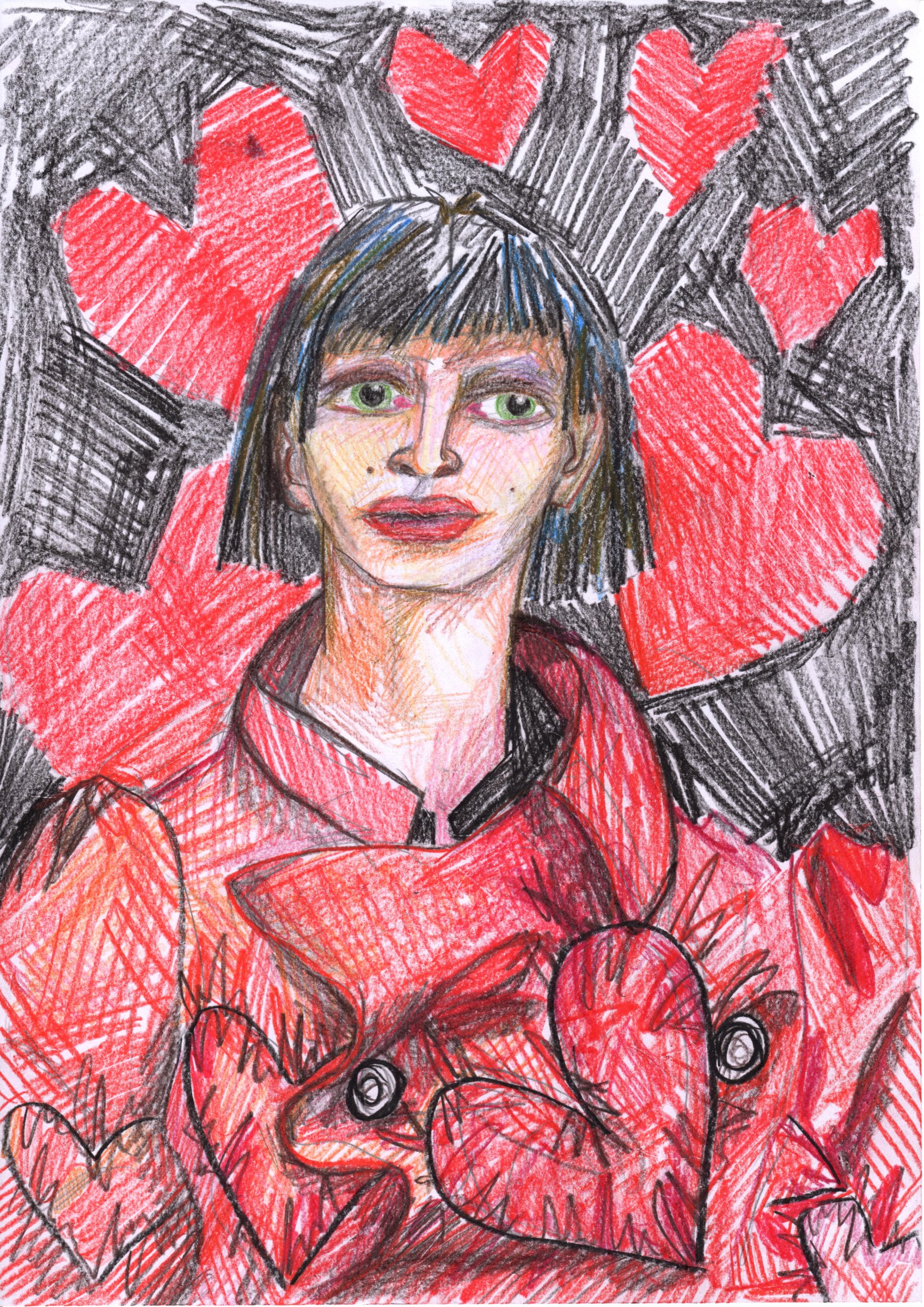 Who is your favorite illustrator? And your favorite designer?
 Antonio Lopez was one of the greatest fashion illustrators of all time, I always get inspired looking at what he achieved. As for fashion designers, you can never beat Rei Kawakubo for Comme des Garcons, she's a hero and an icon.
How do you think that raising your voice as fashion illustration in the world of Fashion Revolution, could help others to know and to act?
The Fashion Revolution movement is vital for the fashion industry. The industry is changing but a lot of important ethical and sustainable changes need to happen now, and some of those will be made possible by engaging the public to care about what they buy and who they buy from. The Fashion Revolution illustration workshop I ran showed that clothes produced sustainably and ethically aren't boring hemp sacks but instead the fashion industry can provide exciting, radical new ways of dressing without damaging the planet.
Follow Lydia @lydiasmithcreative