Young, talented and mad about fashion. Phoebe Gormley, 22 years old, made herself a space within Savile Rows's tailoring history, traditionally dominated by men, as the owner of the first tailor women's only: Gormley&Gamble.
A true example of what we like to call a #GirlBoss!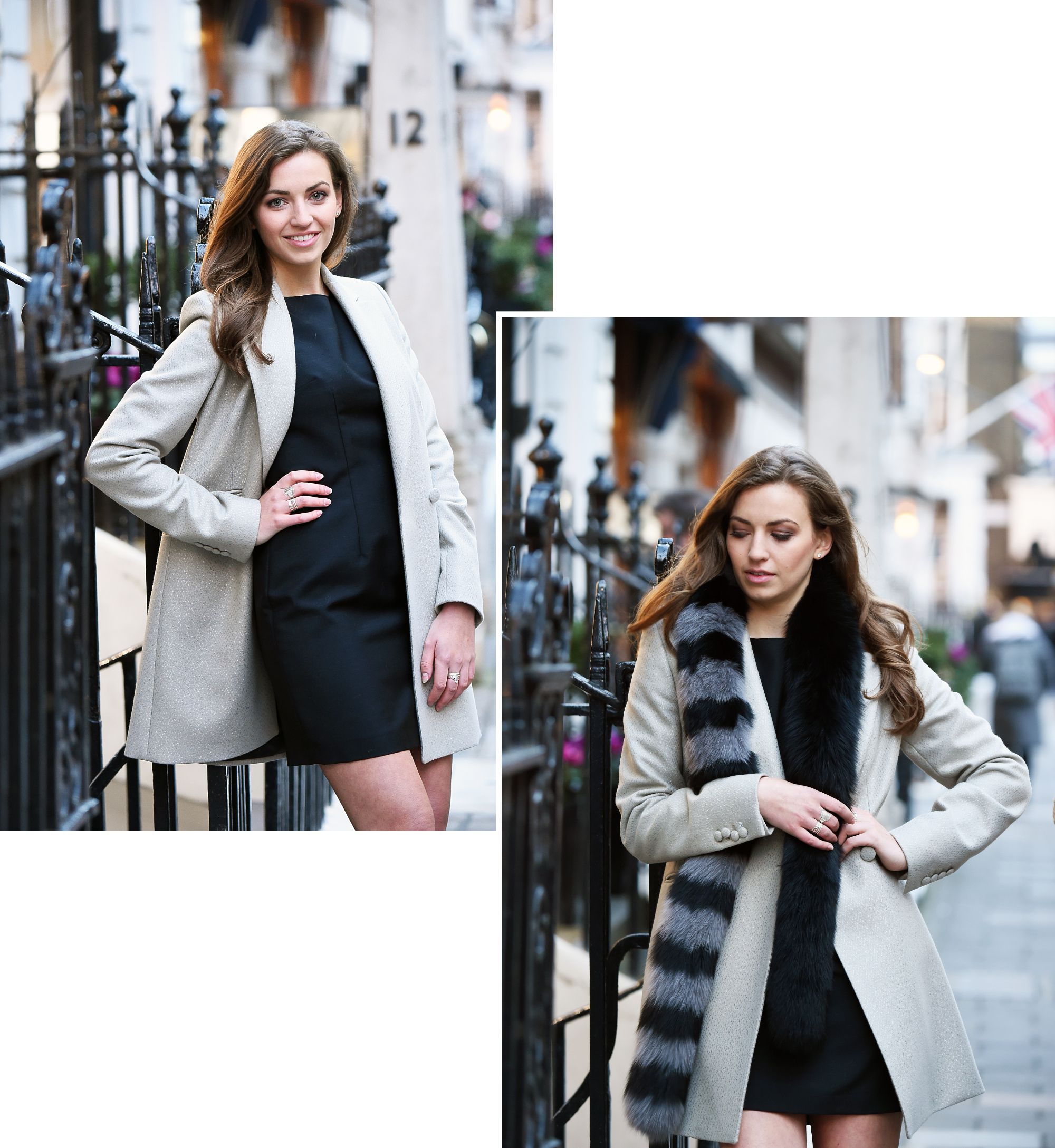 Tailoring has been her passion since she was a teenager, when, at the age of 15, she started interning on the Row and Jermyn Street, shadowing tailors from all over the world.
After high school, she decided to continue with her passion pursuing a career in costume design. However, driven by her love for bespoke tailoring, she was determined to start her own business creating custom-made womenswear.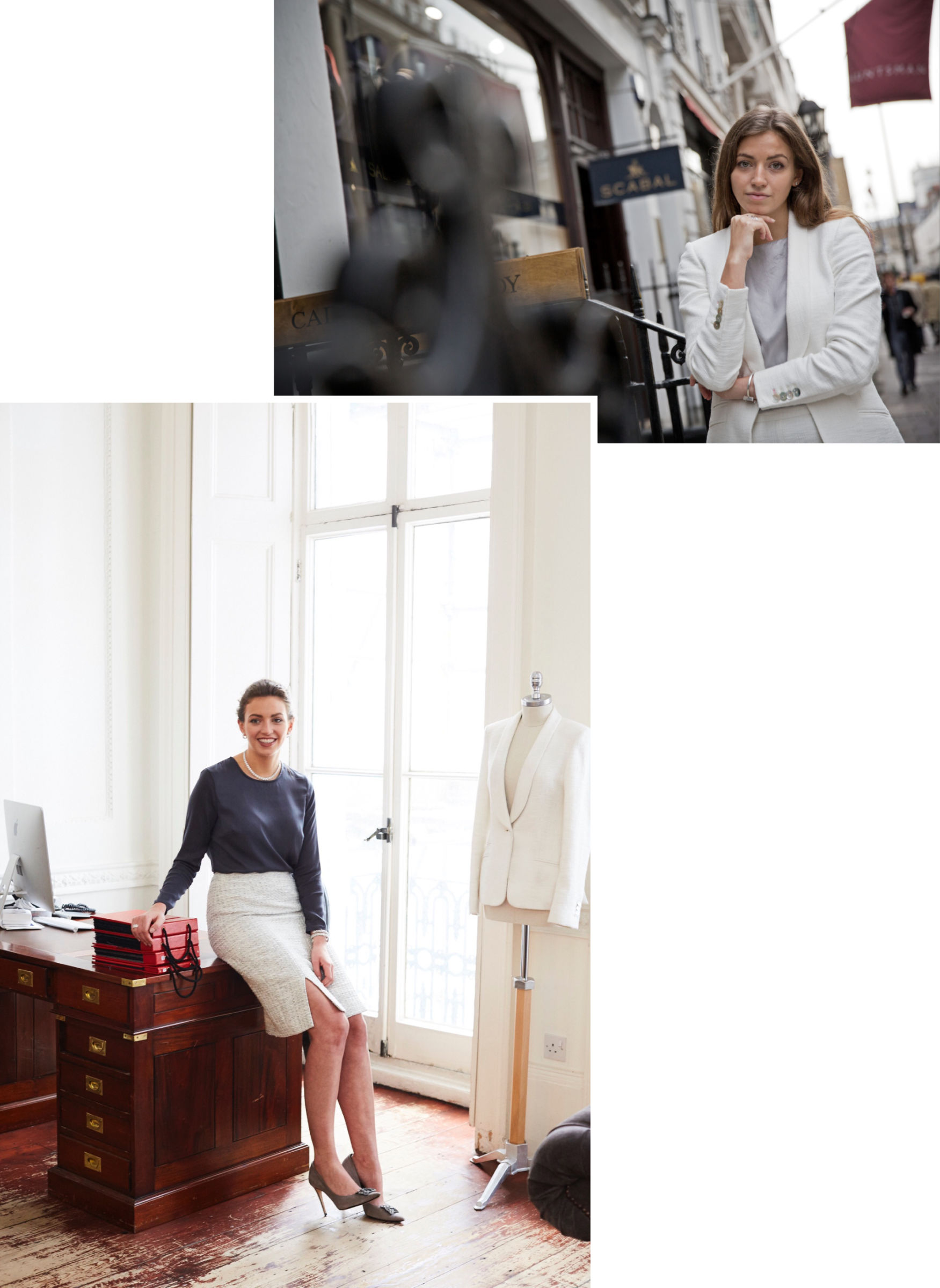 So, in 2014, she took her "Gamble" quitting University and using her final year's tuition fees to make her dream come true…
at the First Floor of 13 Savile Row in London!
G&G brought a breath of fresh air in Savile Row, re-defining classics handmade pieces for elegant, independent and adventurous women. By creating modern designs based on the traditional art of tailoring, G&G offers a personal style to every women who want to feel they are "one in a million", using high quality fabrics (from silk to merino wool and cashmere) and focusing of every single detail of such incredible made-to-measure creations.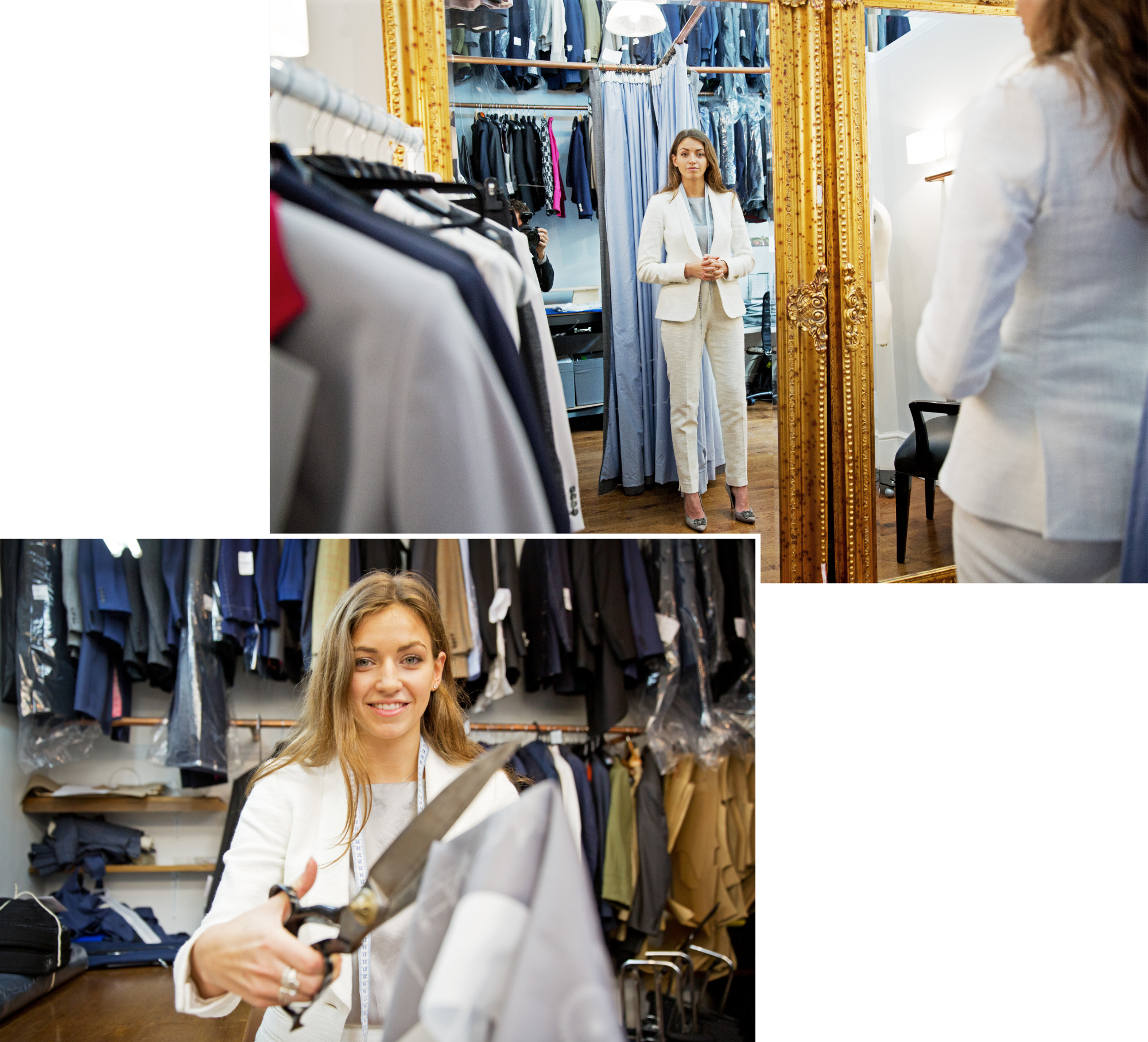 We had the pleasure to interview her asking about her projects and dreams:
Your job is to constantly take care of the style of other women but, how would you define YOUR style?
__________
I would say that my style is pretty classic. I pretty much live in a pair of tailored trousers from G&G – they are comfier than tracksuit bottoms. I added a tassel trim around the ankle a while ago, which make them fun as well as smart. Then in the winter I'll pair with a cashmere knit of some sort. I know my colours – I love greys, creams, blush pinks and the occasional flash of neon yellow. In the summer, when I'm not at work I am rather partial to a little playsuit and lace-up sandals.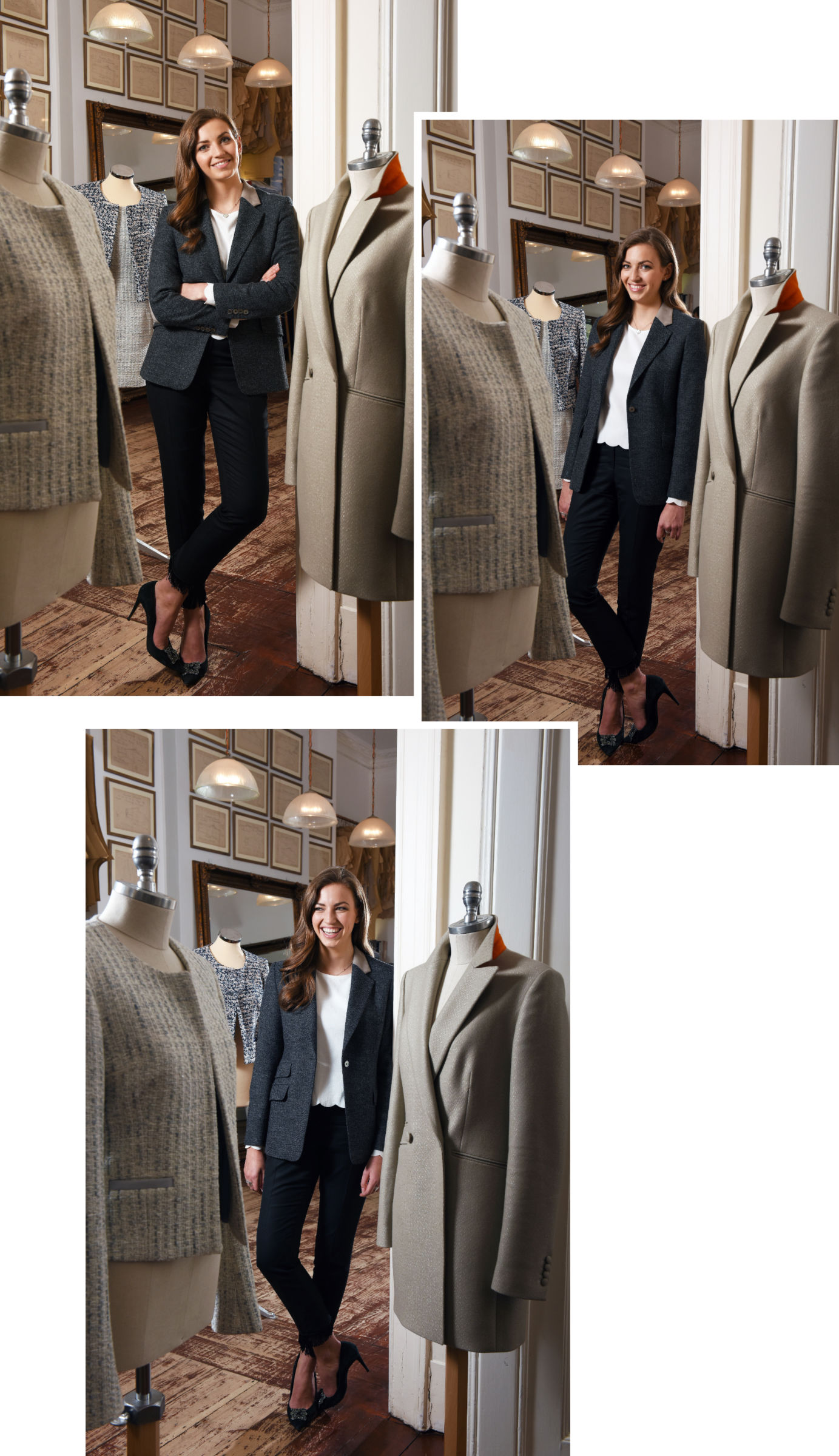 In your dreams, who you would like to dress?
__________
Theresa May, Kate Middleton and of course, Rosie Huntingdon-Whiteley.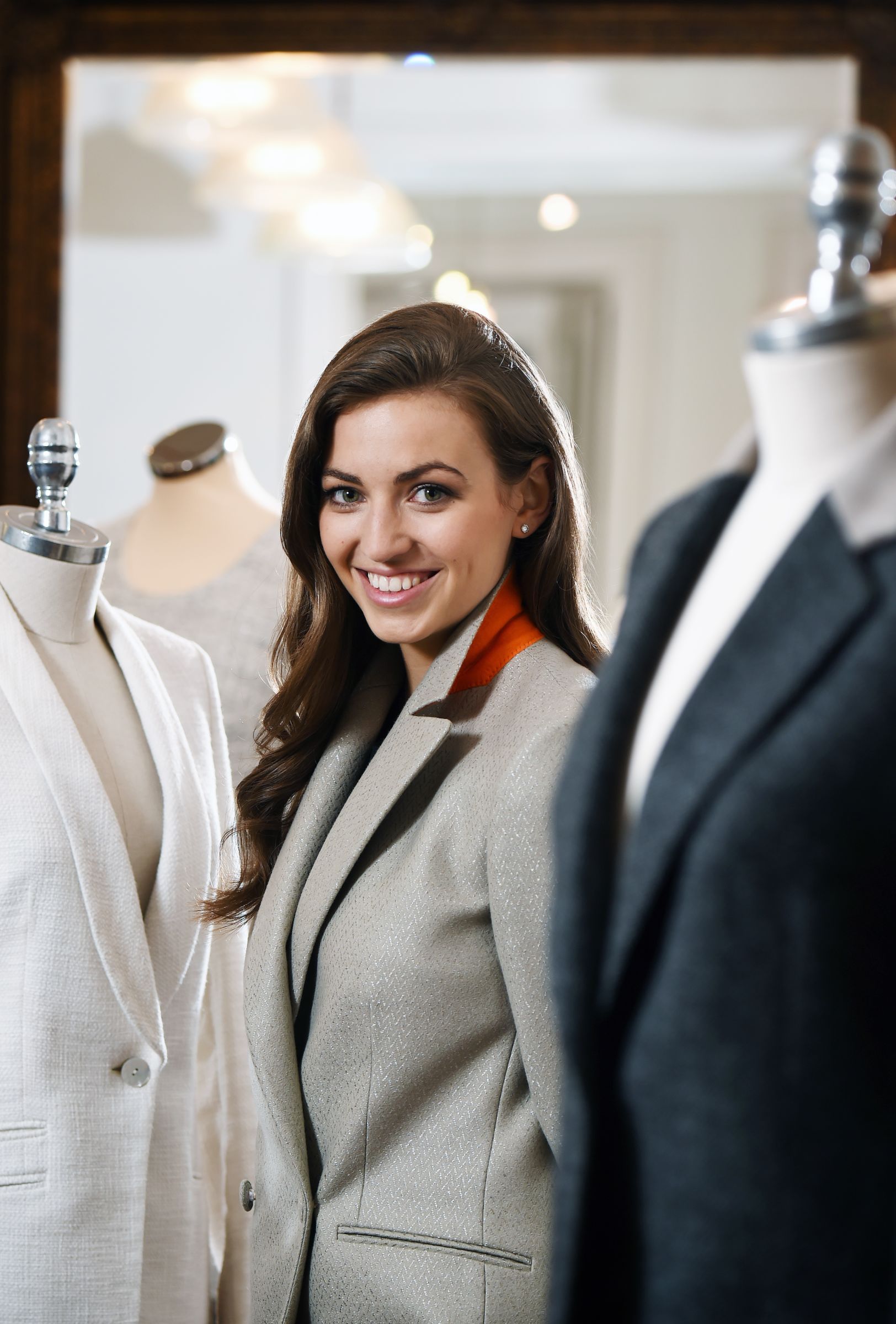 Is there a particular historic Age that inspires you? And did you ever get inspired by an icon of the past or present?
__________
We recently launched our E.L.B.D, or Every Day Little Black Dress. It is our first piece that is available to order online, but customers will be able to input their own measurements, so it will still have a bespoke edge. Audrey Hepburn made the little black dress famous, so I would say her way of dressing; effortless, classic and always beautifully-fitted is definitely a big influence on the G&G look. G&G is all about modern femininity so I wouldn't say that I look too much to the past for inspiration.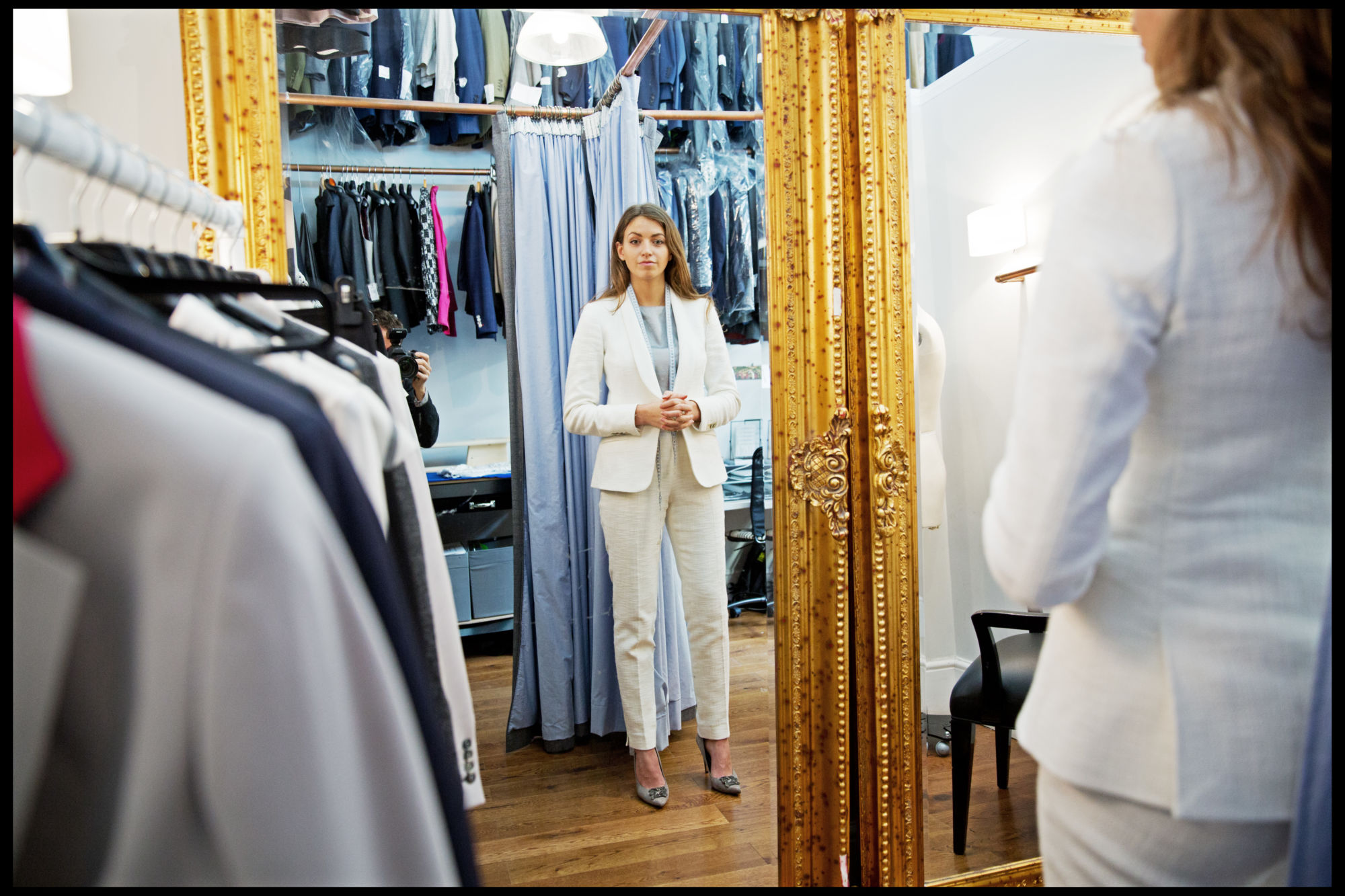 Gormley & Gamble isn't just about customized suits but also about other super cool inventions like the "Emergency Little Black Dress" (how amazing!!). Can you give a style advice to women that are always in a hurry?
__________
My advice would be to spend a bit of time (when you aren't in a hurry!) getting to know your body shape, and what cuts and colours work best for you, and most importantly, what makes you feel most comfortable. Once you start curating your wardrobe in this way no matter what you fling together all pieces should mix and complement each other.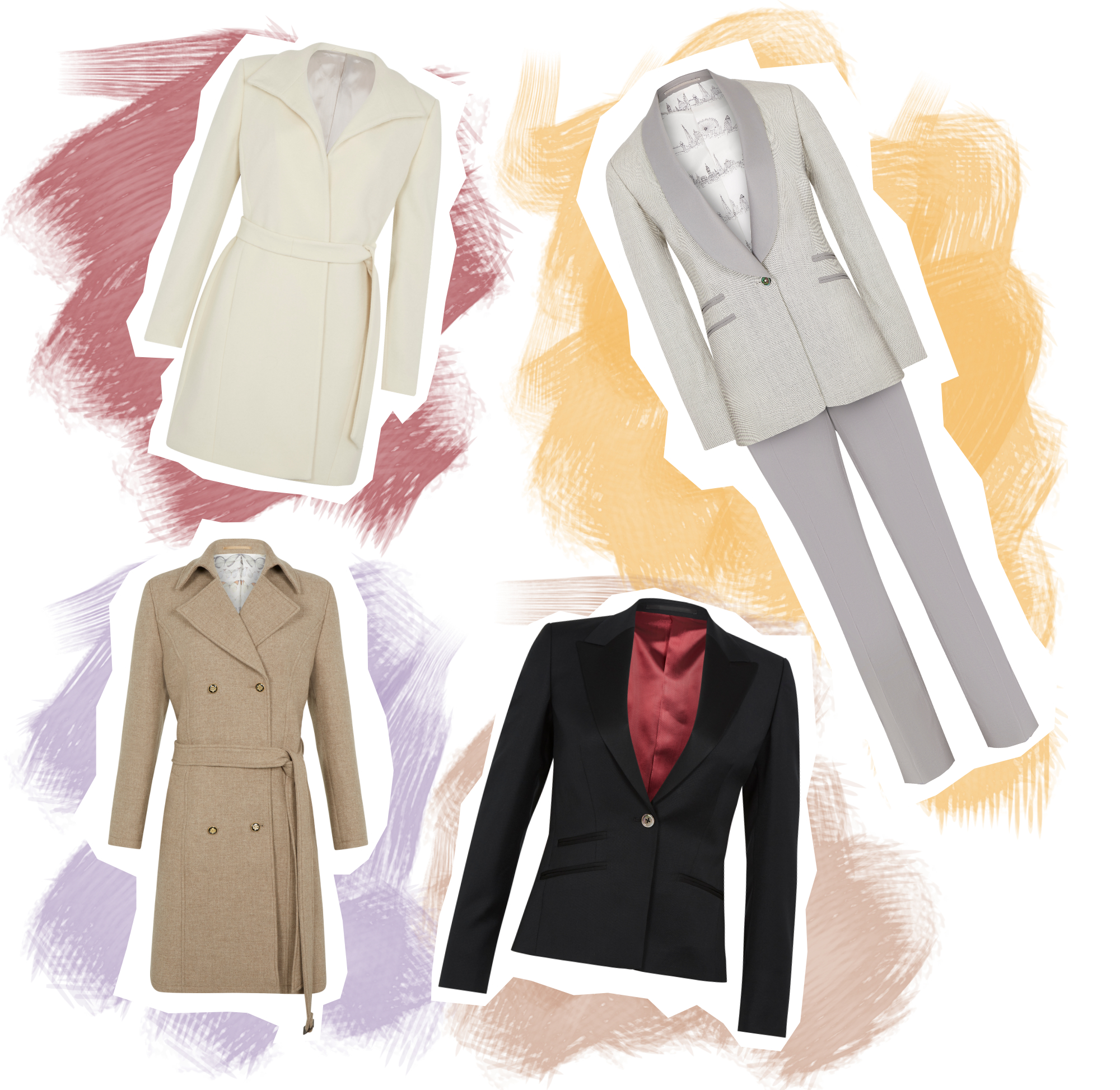 You are young, very young. And you are a young woman. What's the most challenging part of it (also on the fashion world)?
__________
I don't find any difficulties in being a woman working in fashion. But my age can be difficult sometimes. I don't feel like it holds me back, but some people can judge you, or treat you differently. But then I always make sure to work extra hard to prove them wrong.
As an entrepreneur you for sure have had and have some stressful and busy moments where you feel overwhelmed. How do you face them?
__________
I always try and face problems head-on; the longer an issue is left, the worse it can get. I'm very lucky to have a great team of mentors around me, so if I feel really out of my depth I ask them for advice. I've met a lot of other great women running their own businesses and we try and make sure we meet up regularly to compare stories or situations; its incredibly useful.
How do you get inspired on your everyday life?
__________
My customers inspire me! We work with them to create every single design, so while I will always advise on cut, shape and fabric a G&G piece is completely unique to each customer and their lifestyle. For example, if a client travels a lot we'll pick a wool/mohair blend as it is almost crease-proof.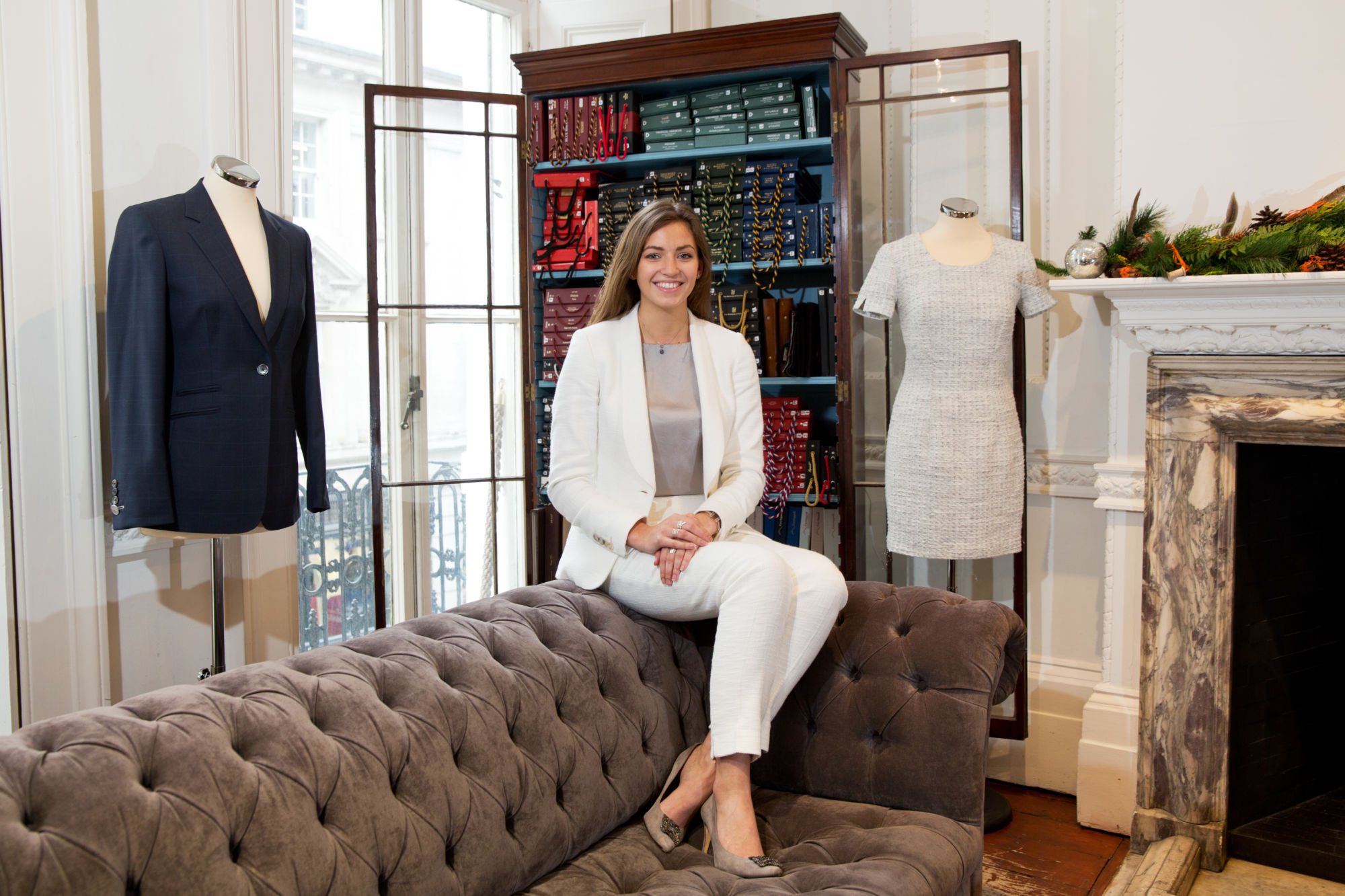 What's the biggest or most exciting project you are in or you have done?
__________
I've recently started a supper club called The Queen Bees for other women with their own businesses. Its incredibly exciting to meet other women who have followed their dreams and started their own companies and we are all very supportive of each other.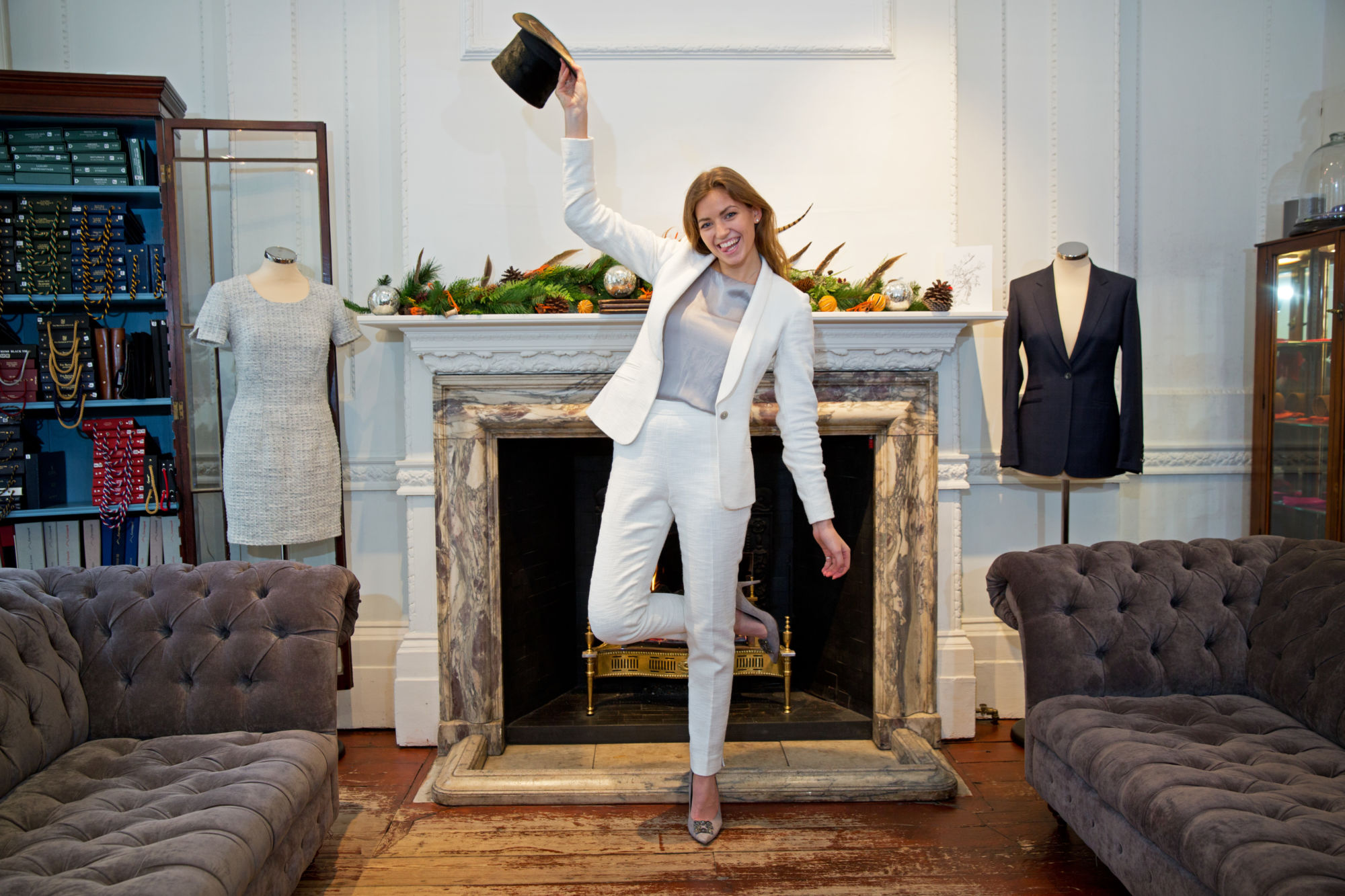 You took a risk by skipping the last year of college and giving your passion and idea a shot in London.
Was there a moment where you decided to take the plunge and listen to your heart to go after what you want?
__________
I'd been thinking of starting my own business for a while, but when it came to crunch time things did happen very quickly. I wrote a business plan, submitted it to my parents on a Friday and by the Monday was down in London talking to suppliers. It was definitely a good thing it happened this quickly – I had no time to get cold feet!
What would you tell others if they're going through that right now?
__________
My advice to others starting out would be to take the plunge, but make sure that you are well-prepared. Have a plan, have good people around you, and have lots of confidence. Its going to get tough, and when you have people relying on you – employees, customers, whoever, you can't afford to crumble.