After establishing herself as a coveted and loved fashion designer, former Spice Girl and current businesswoman and fashion icon Victoria Beckham has finally done it: it only took a few years, constant research, a lot of internet threads and the extreme success of her collaborations with Est

é

e Lauder, both literally loved by women all around the world, but Victoria's beauty line is finally here.
What should we expect from this recent addition to the beauty world, whose motto is "Luxury performance, clean beauty"?
Let's discover it together!
Pills of History
Behind Victoria Beckham Beauty we find two creative and powerful women, a synonym of quality and expertise in the field: Sarah Creal, a long-time beauty executive, and Victoria herself, who surely doesn't need any introduction.
Sarah has a long history in beauty, developing and marketing brands such as Prada Beauty, Ralph Lauren Fragrances, Bobbi Brown Cosmetics, Tom Ford and most recently, the Victoria Beckham x Estée Lauder collaboration which we all loved and coveted.
Through this new collaboration with Victoria and her own female-founded beauty brand, Sarah developed the twin principles she most cares about: clean beauty and luxury experience.
It's been a few years since Victoria Beckham launched her eponymous fashion label in 2008, and, the two beauty collaborations with Estée Lauder (respectively in 2016 and 2017) turned the former Posh Spice into one of the most loved names in beauty, well-known for the beauty and quality of the products in the collaboration she has partaken.
It was during these successful collaborations that Victoria met Sarah, then an Estée Lauder executive and now her partner in crime in the creation of this beautiful universe of quality, luxury, and beauty.
Working together, the two discovered a shared beauty philosophy and passion for clean products with luxurious ingredients and teamed up to create Victoria Beckham Beauty. For now, Victoria Beckham beauty ranges from lips to eyes, but there are rumors of a range of skin products coming soon…
The Mission of the Brand
"What would the most amazing luxury beauty brand look like in ten years?"
That's the question that Sarah and Victoria asked themselves when they teamed up to create Victoria Beckham Beauty, and that's also the proof of how involved the two founders are in creating a beauty line that, year after year, can give our skin everything we need. They concluded that the future of beauty would be clean and environment-friendly, thanks to cruelty-free and vegan products while minimizing waste. However, the makeup of the future should perform at the highest luxury level, welcome everyone who loves beauty, help people fuel their lives inside and out. Transparent, present in the digital-oriented world and created by women (naturally) are all plus of the world of Victoria Beckham Beauty, which defines itself as "a work in progress and a brand in motion."
Victoria Beckham Beauty is founded on the idea that beauty should complement and empower the dynamic life of every woman, but developed through Victoria's unique perspective. The ones in this line are the products she felt were missing from her makeup bag — cleanly formulated, high-performance beauty solutions for the modern individual who lives life on-the-move and to the fullest.
However, the future of beauty is also clean.
Therefore, the products are cruelty-free, vegan and brand is also focused on making the most sustainable choices environment-wise when it comes to both products and shipping materials, relying on post-consumer materials, ocean-bound plastic, and refillable packaging.
Our Favorite Victoria Beckham Beauty Products: The Shining Stars
Bitten Lip Tint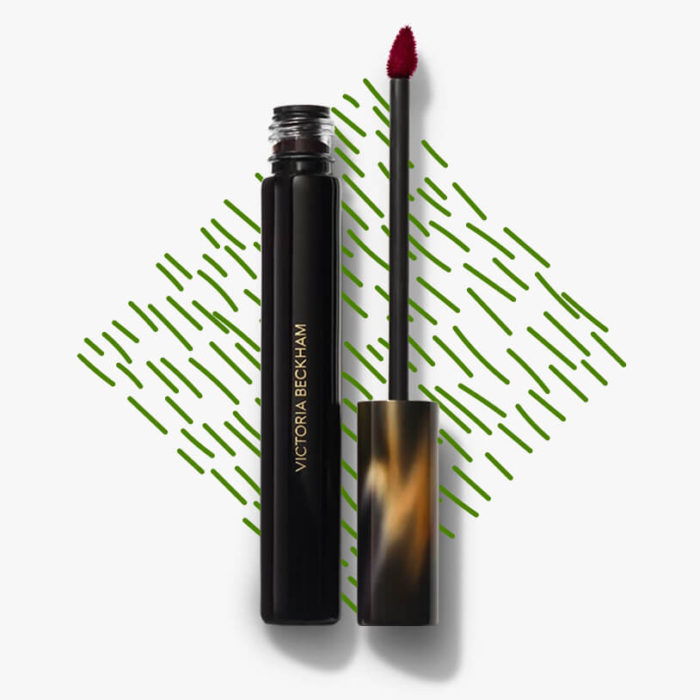 This Bitten Lip tint is a must-have sheer matte tint for an effortless flush of color, with the benefits of a serum. The lightweight gel texture is infused with hydrators- hyaluronic acid and squalane, to visibly plump and smooth the lips while providing a nourishing feel.
Also, the translucent rosy shade is truly a universal flush of color for the perfect bitten look.
Lip Definer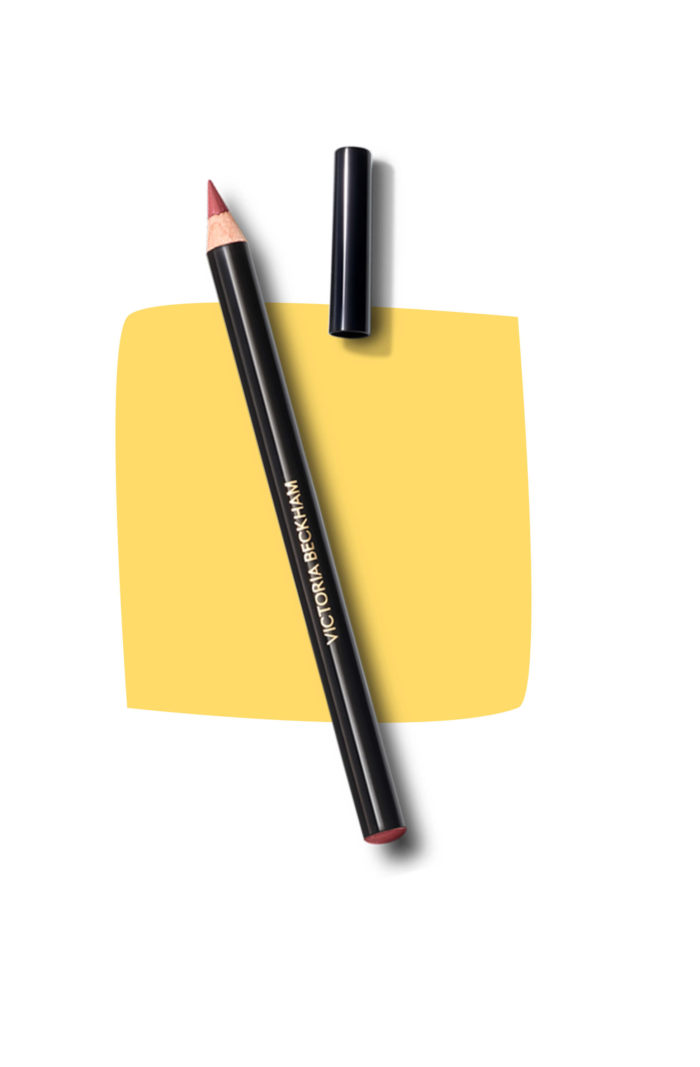 Available in six shades, Lip Definer is described as one of Victoria's favorite products: "it's her daily go-to for creating a defined, contoured and fuller lip look."
This waterproof pencil works perfectly to outline and define the natural shape of the lips, while the smooth texture allows for tug free, impeccable precision without skipping or feathering. The result is a uniform lay down that contours and colors the lips.
Smoky Eye Brick in the Shade Royal – Satin Matte Eyeshadow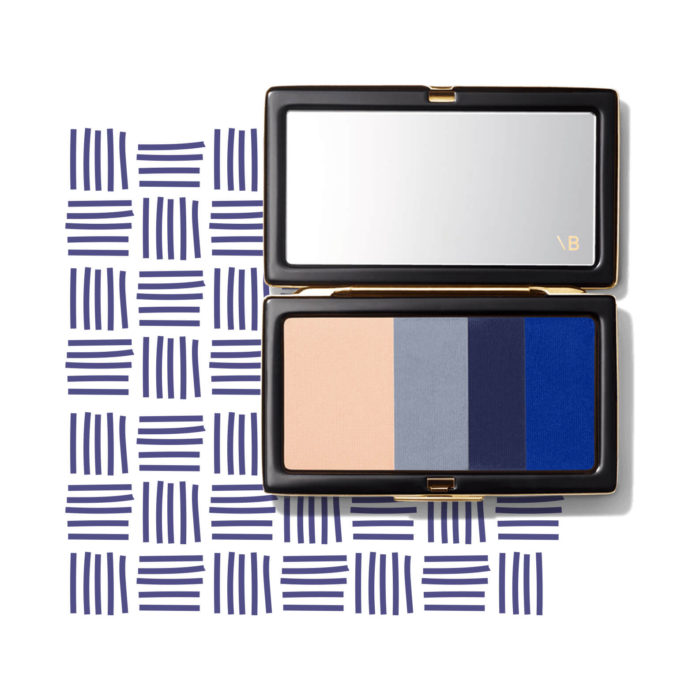 Smoky Eye Brick in Royal features rich shades of blue for rocking a fashion-inspired smokey eye. From an off white to a rich cobalt, this vegan, cruelty-free and soy-free eyeshadow palette offers a curated selection of shades in a smooth, satin-matte finish, offering four shades in a practical, compact single brick.
Lid Lustre in Onyx – Crystal Infused Eyeshadow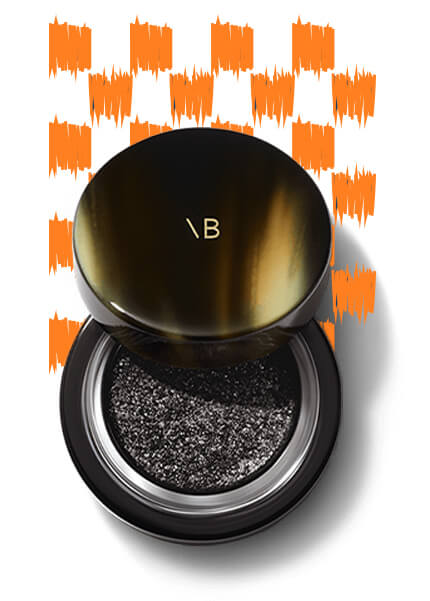 We don't only love the Lid Lustre eyeshadows because they add a layer of dimension, a wet, pearly-like finish, and brilliance to the look, but also because they're good for our soul! They're inspired by the healing and protective power of crystals, and each shade is infused with a different crystal for aura-amplifying energy.
 The Onyx shade is a deep black with silver pearl, infused with Black Obsidian which is known to create a protective aura to help shield against negativity. Every shade has a particular stone designed to help us throughout the day: for example, Blonde is infused with Citrine — which promotes self-expression and creativity — and the blue Midnight is enriched with Amethyst, which is known to amplify the flow of prosperity.
Satin Kajal Liner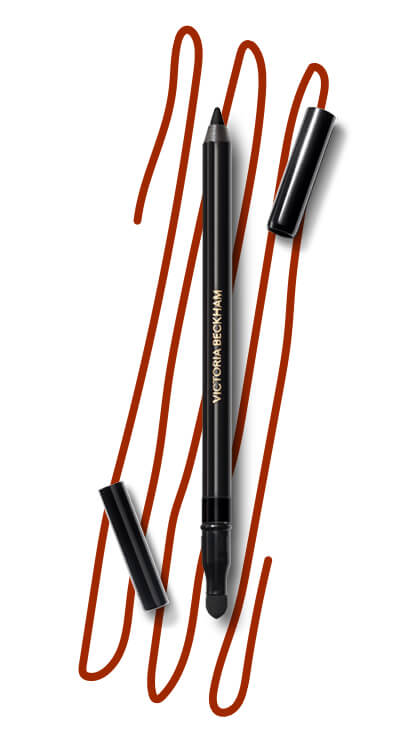 From black to bordeaux, up to a bronze gold, there are three shades of this highly pigmented pencil, ideal to recreate Victoria's iconic "perfectly imperfect" eyeliner look. The creamy texture is ultra-blendable but with waterproof staying power.
It's vegan and cruelty-free, and perfect for a smooth and effortless application.