A European heart meets the American lifestyle: Mario Badescu brought skincare and love for healthy skin to the Big Apple, birthing a skincare brand that is, to this day, a touchstone for quality and efficacy.
Let's discover a gentle, potent brand that offers a great range of products.
Pills of History
Mario Badescu is a skincare brand of European roots, brought to New York City by its founder, the Romanian-born skin care specialist Mario Badescu, in 1967. The brand started out in Mario's two-room Manhattan apartment, where the magic was born. Now, Mario's revolutionary ideas and vision translate into a world-renowned salon to pamper and revitalize skin and a product line that is known and loved worldwide, sold not only in dedicated stores but also in stores like Sephora, Ulta Beauty and Urban Outfitters. For the full Mario Badescu experience and expertise, if you're passing by New York, 320 East 52nd Street, you can still book an appointment and be pampered by the brand's facial experts!
After the first successes and the creation of future skincare must-haves, Mario's unique philosophy quickly translated into a loyal and all-star following in New York. People recognized the powerful ideas and potent formula in Badescu's skincare solutions, and quickly created a buzz around this European-style skincare method and line that couldn't but snatch the New Yorkers' hearts. As the website explains, "Badescu's home-turned-studio flourished".
From the 60s to this day, Mario Badescu is a name that is immediately linked with a healthy, loved and balanced skin: the brand offers everything to boost the happiness of our skin, from powerful acne solutions to anti-aging treatments.
The Mission of the Brand
The brand's signature packaging makes products from the Mario Badescu's lines immediately recognizable to beauty-lovers: a deep emerald logo meets pastel mint-green and white. A minimalist and elegant package then is matched with smooth shapes, white caps and colorful formulas that are both Insta-worthy and potent. Visually, you can't miss it. Use it once, and you'll fall in love with this brand.
Be it a fight against whiteheads, the horribly frustrating cystic acne or pores, dull skin or dryness, Mario Badescu's products have got you! Expertise from facialists meets with the philosophy of "gentle, simple and effective" formulas. The products are gentle on the skin but merciless over acne or blemishes, pimps, fine lines and whatever we want to get rid of.
Our favorite Mario Badescu products: the Shining Stars.
Drying Lotion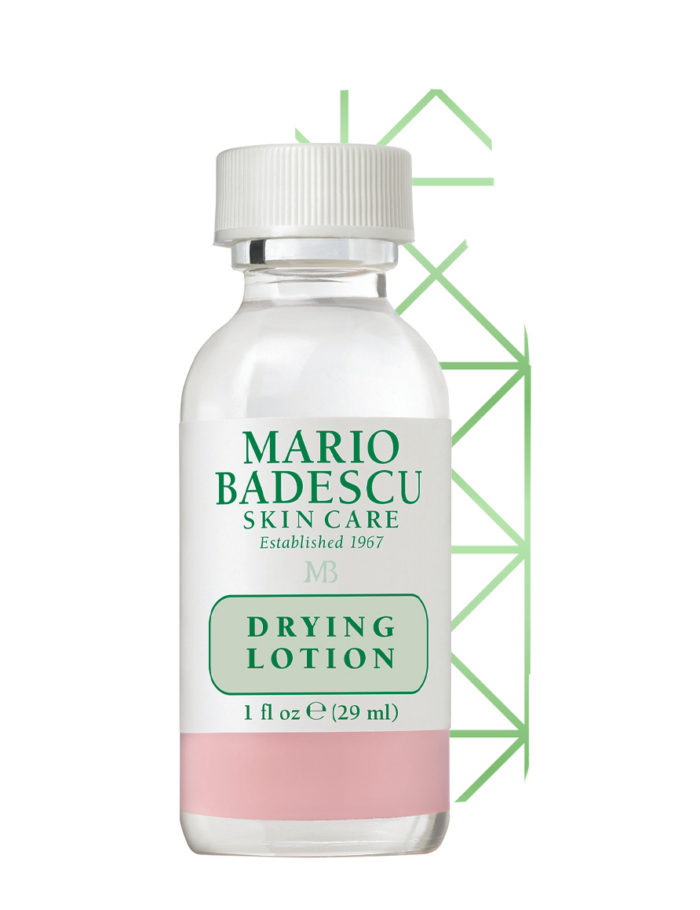 This acne treatment is suitable for every skin type, even the more sensitive. It's a real force against pimples and blemishes made with a blend of Calamine and Salicylic Acid. Overnight, it gets rid of pimples, blemishes and whiteheads without leaving the skin irritated or reddened, thanks to the gentle formula.
Silver Powder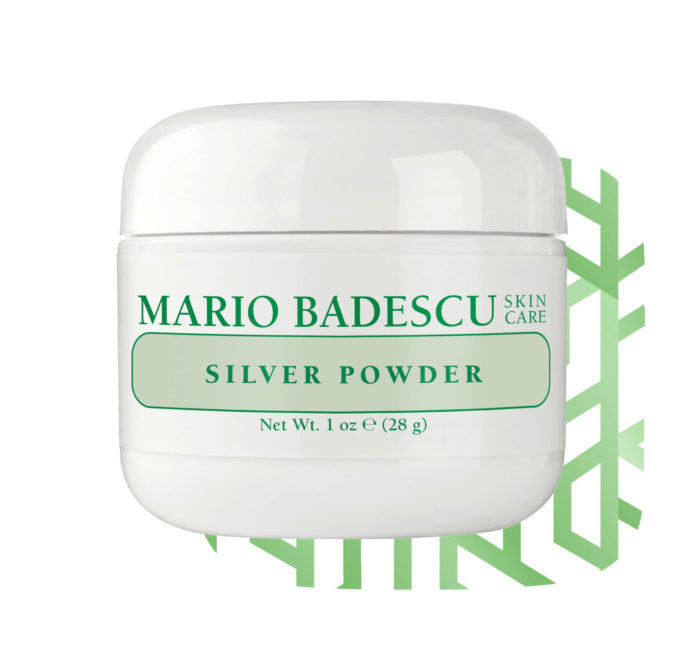 This powder clears and purifies the T-zone and it works best if used after exfoliation.
This product is suitable for all skin types: first dip a damp cotton pad into powder, then leave for 10 minutes before wiping off. Or you can also mix the oil-absorbent powder with water to create a paste that removes oils, dirt, and blackheads whilst minimizing and smoothing pores.
Facial Spray with Aloe, Chamomile and Lavender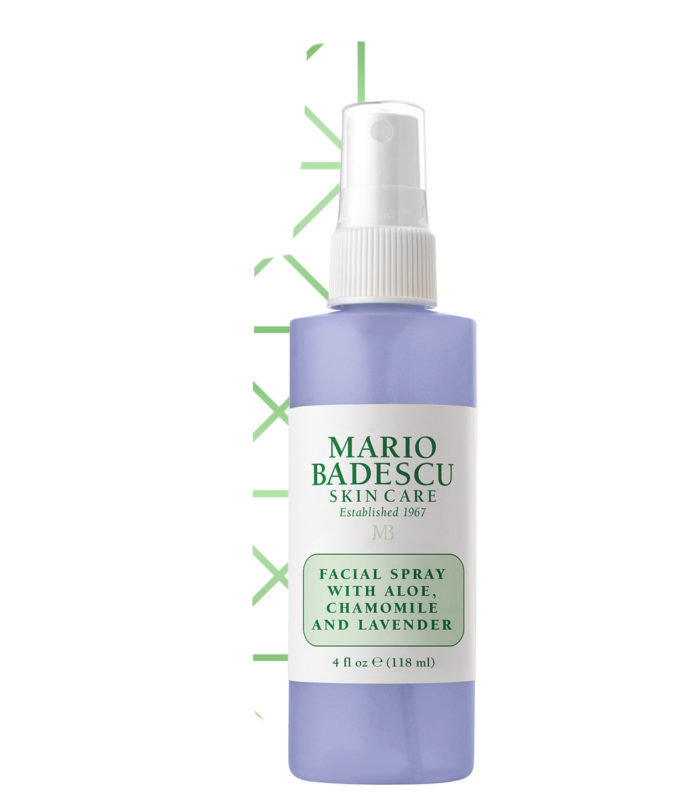 This Allure 2018 winner is a real must-have. Infused with Lavender Oil, soothing Aloe and gentle chamomile, this mist replenishes the skin with a calming botanicals and fights free-radicals with antioxidant Vitamin C. The result? A skin that is de-stressed, hydrated and bright.
Anti-Acne Serum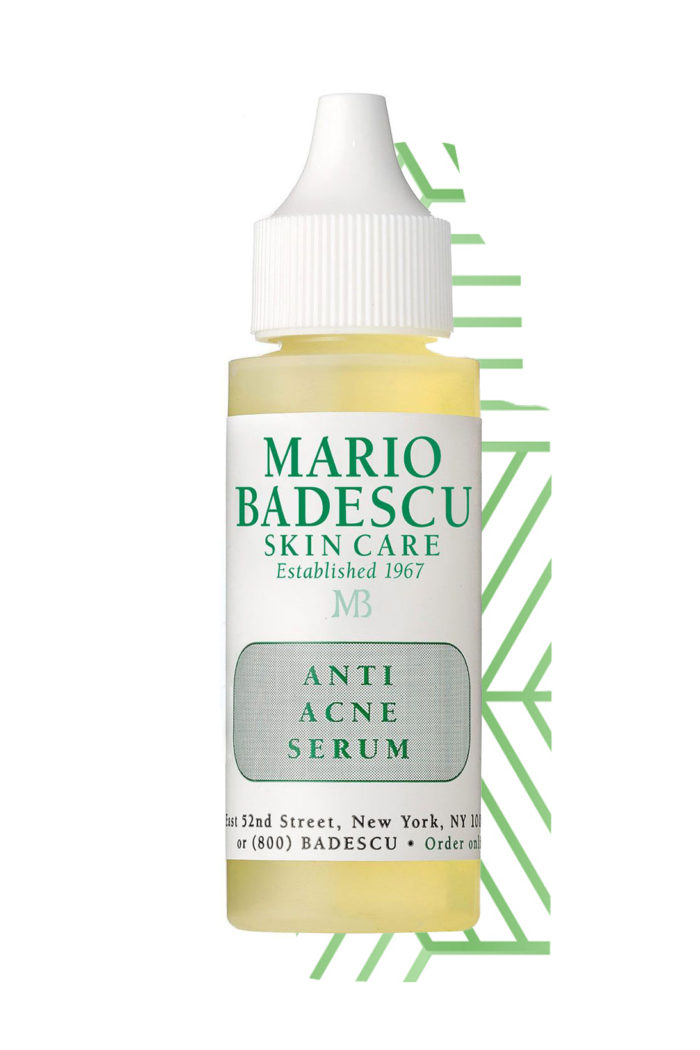 An oil-free serum that balances and hydrates troubled skin. This active, lightweight and fast-absorbing gel is formulated with Salicylic Acid and Thyme Extract to help clarify and balance the skin, thus encouraging a healthy-looking complexion.
Aloe Vera Toner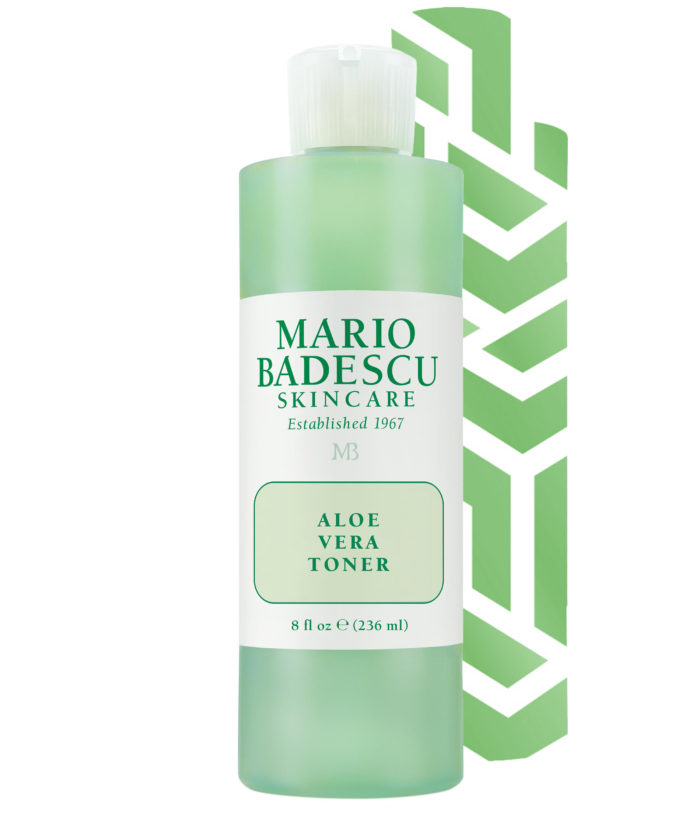 A soothing toner that refreshes and re-balances skin: our secret weapon to wave any impurity goodbye for good. This aloe toner uses a non-drying, alcohol, and fragrance-free formula that is very gentle and made specifically for sensitive skin types in need of a hydrating, post-cleanse boost.
Buttermilk Moisturizer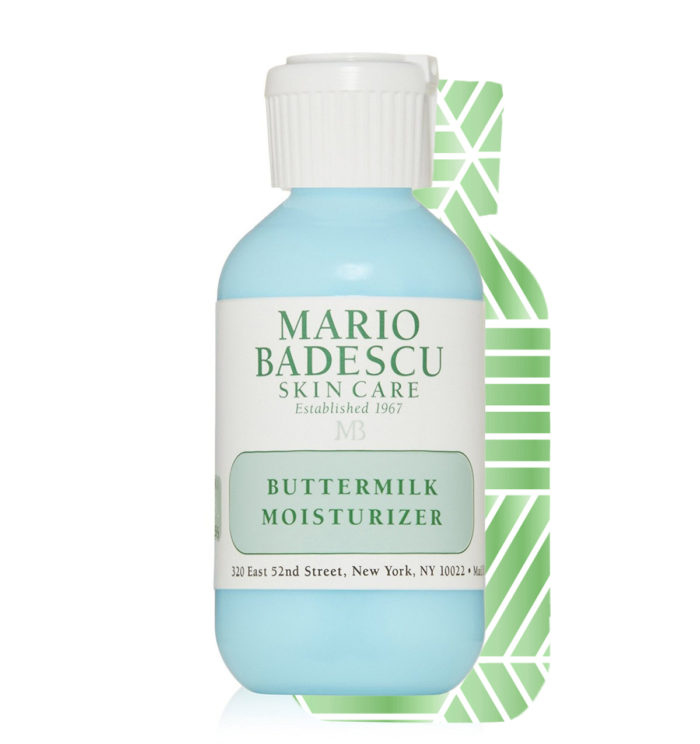 A Lactic Acid-infused moisturizer in a dreamy blue that helps to rejuvenate the skin while delivery silk-smooth hydration. Lactic Acid and Thyme Extract combine to give lackluster complexions a clarifying boost, gently dissolving away dead skin cells. Allantoin and Chamomile deliver moisture and soothe the skin, to achieve a brighter, younger-looking, more even skin tone!
Super Collagen Mask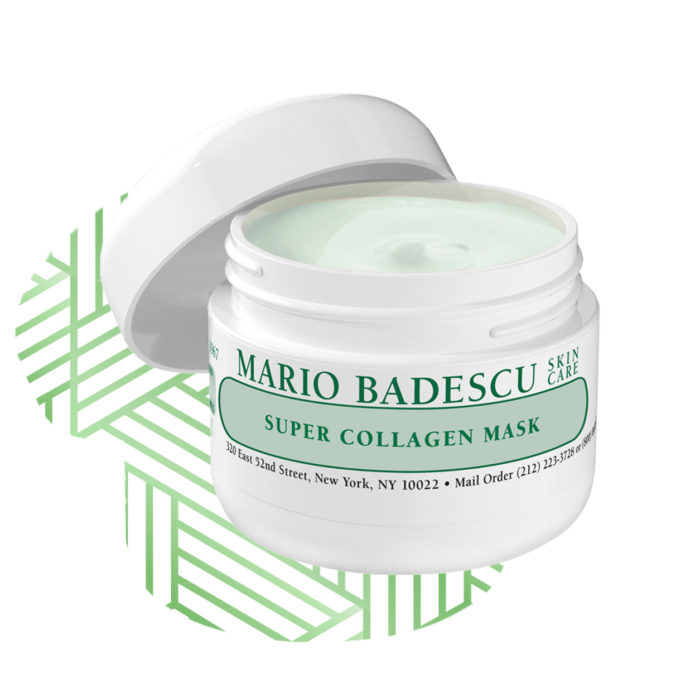 This Mask is defined as a classic and one of Mario Badescu's first formulas. Therefore, we can define it as a product that has been tested multiple times and is now the loyal companion of many beauty-lovers (and must-have of the New York City salon's aestheticians). It is ideal for dry, dull complexions in need of a lift. Enriched with Collagen and formulated with Kaolin, this mask works to help reduce the look of fine lines to reveal smoother, more youthful-looking skin.
Vitamin C serum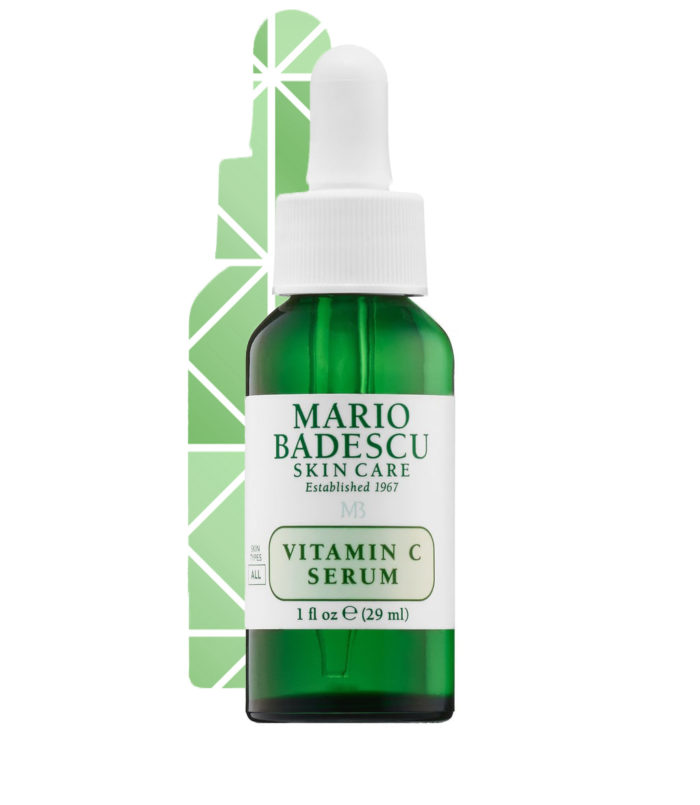 A must-try serum to restore the natural radiance of young skin. 3 or 4 drops are enough to cleanse the skin: use it every two evenings to obtain the brightest skin you can dream of, and to trigger visible improvements on fine lines and to even the skin tone.
An easy and fast step in your nighttime routine, to be applied before the night cream, with guaranteed results.
Facial Spray with Aloe, Cucumber and Green Tea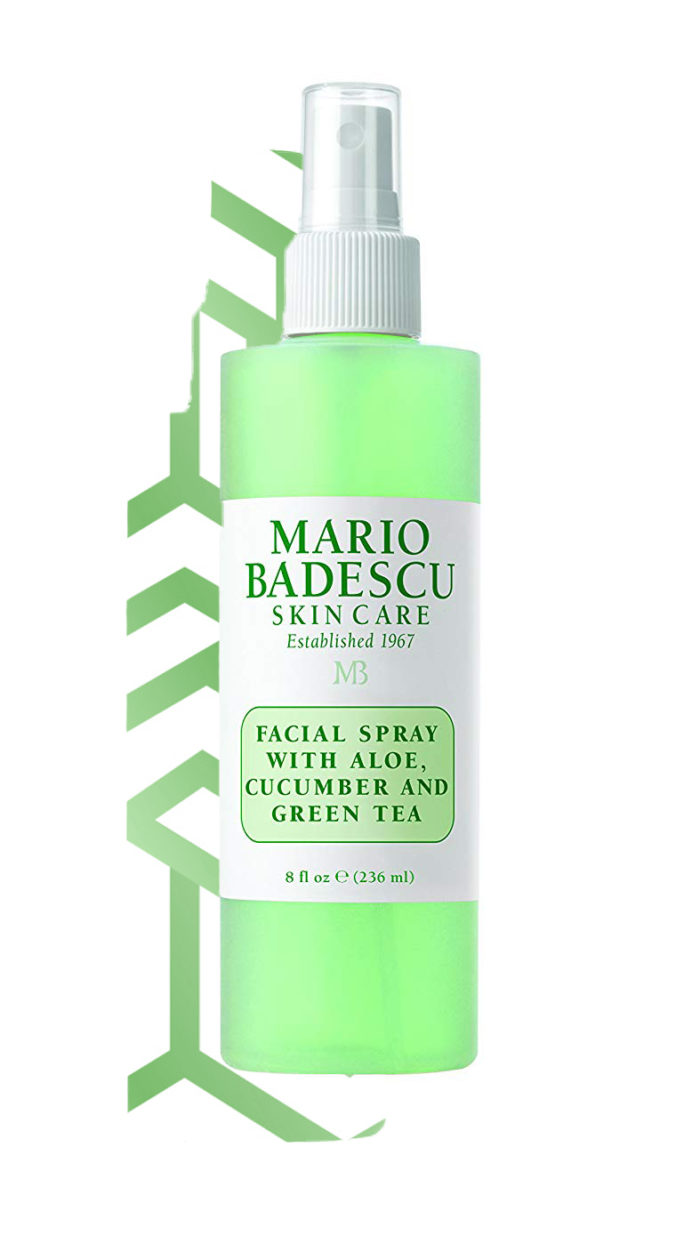 A freshening mist that revitalizes dull, stressed and tired skin, thanks to the power of the plant extracts and essential water of cucumber and peppermint.
In addition to calming the skin and hydrating (thanks also to the power of the aloe vera and green tea antioxidants), this facial spray grants a pleasant sensation of freshness. Whether spritzed for a hydrating boost or mid-day pick-me-up, this botanic-powered cult-favorite helps revive dehydrated skin anytime, anywhere.