Internet pages swirling with shades of pale pink, Instagram feeds clogged with monothematic memes and reviews, pastel flocks traveling around cinema corridors all over the world, viewers entering or exiting with every possible means in and out the most popular universe of the moment: it's Barbie-mania, perhaps it's also a new golden age for Mattel, and it certainly is Greta Gerwig's moment. Her much anticipated and as of now beloved "Barbie" is the highest-grossing film ever for Warner Bros, and a real cultural phenomenon. Directed by Greta ("Little Women", "Lady Bird") and co-written by herself and Noah Baumbach, "Barbie" is yet another proof that you don't change a winning team. Not only partners in life, Greta and Noah often collaborate, and to the most varied range of projects, both as co-writers and actress/director.
Just as Barbieland and Kendomland, the worlds created by Gerwig-Baumbach's team are mirrors of our reality, reflections of our everyday life echoing in a more or less fictional way, but always analytically and critically, what we see, live, feel every day. Greta and Noah join forces to think thoroughly and make us think, when we decide to look at pieces of life through their eyes, with films full of communicative and revelatory power representing what cinema is supposed to be: poetry in the etymological sense, creation, production, a lyric portrait of life.
"Barbie"
Directed by Greta Gerwig, written by Greta Gerwig and Noah Baumbach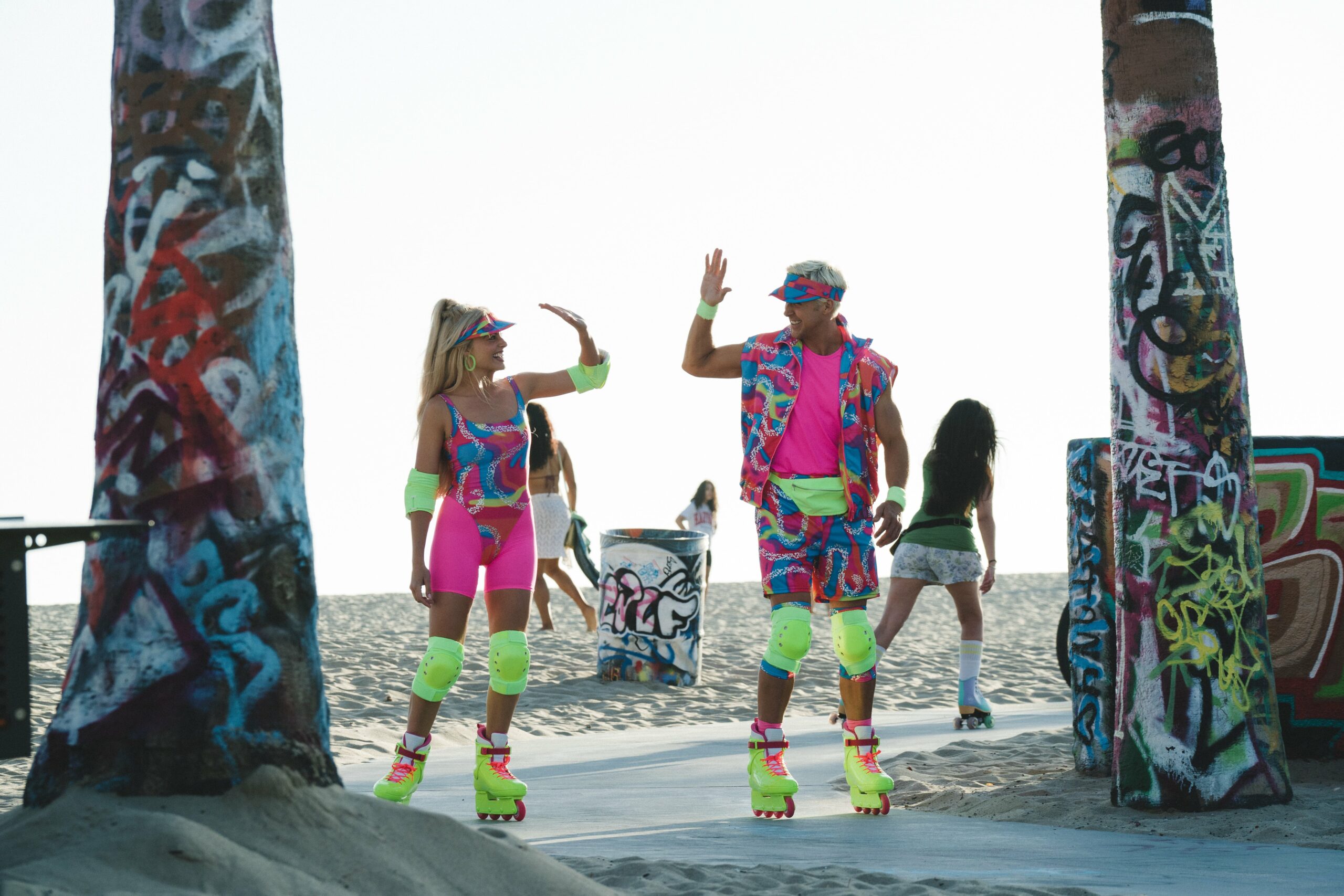 Let's start with the phenomenon of the moment: "Barbie", in a way, gives us an idea of what the world of the most famous doll in the world would be like if it could come to life. A world that would predictably be very pink, precise, basically perfect, as much as the physical proportions, hair, clothes of its inhabitants, and for this reason incredibly fake. A world in which women (various declinations of Barbie) are "in power", holding the most prestigious work positions, running the city (Barbieland, indeed), monopolizing parties, refusing men (the Kens) because in Barbieland men are only accessories, relegated to co-exist and spend all of their time at the beach. In this fantasy land, though, the screenwriters create a crack that slowly turns into a sinkhole: Standard Barbie (Margot Robbie) goes through an existential crisis that leads her to travel to the human world to clear out a series of doubts on life and death, accompanied by a uniquely rebellious Ken (Ryan Gosling).
"White Noise"
Directed by Noah Baumbach, starring Greta Gerwig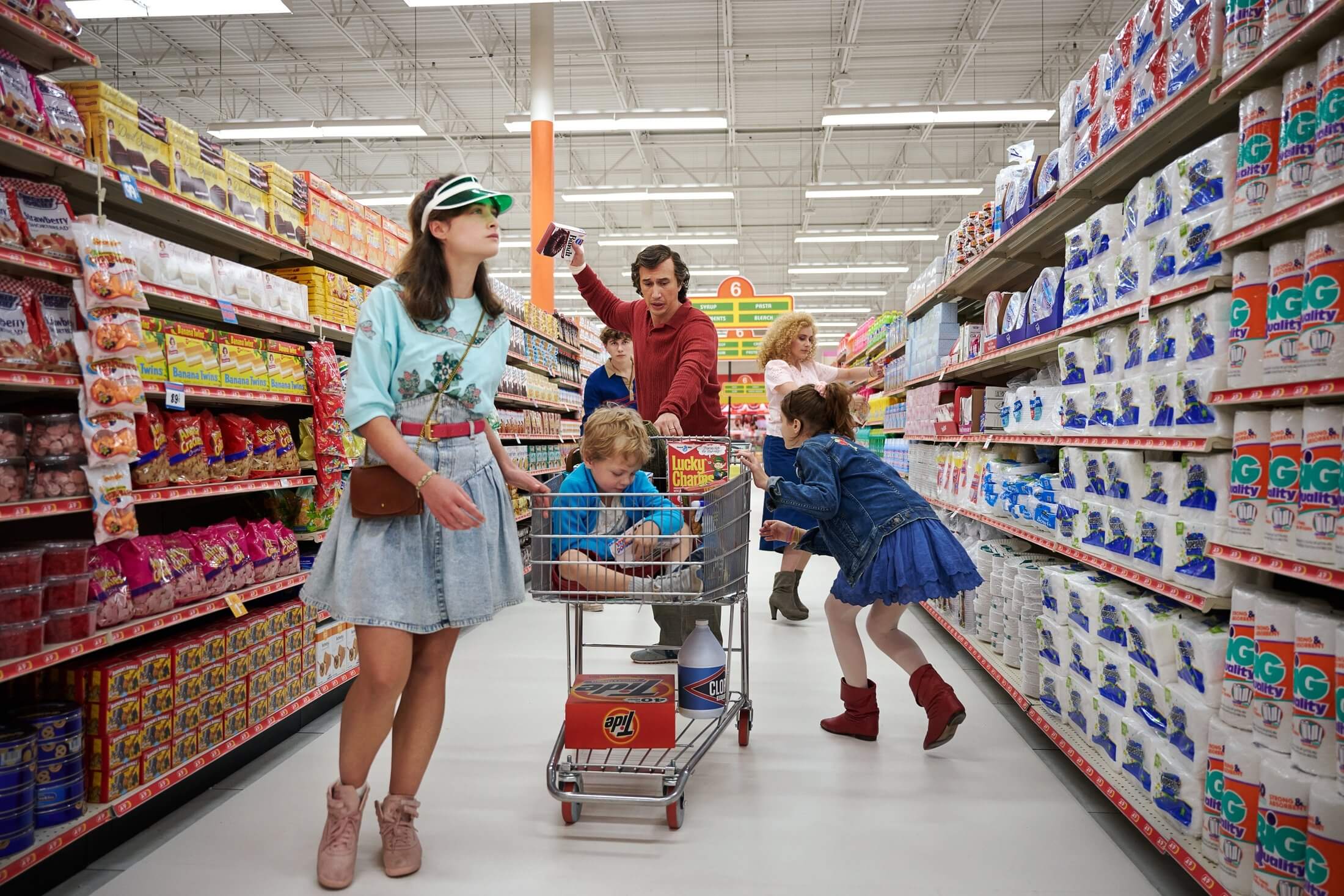 Based on the novel of the same name by Don DeLillo, Baumbach's movie adaptation explores themes as dominant in the culture of the 1980s, when the book was published, as they are today. Presented at the Venice Film Festival last year, the film tells the story of a family (Greta Gerwig, Adam Driver, Raffey Cassidy, Sam and May Nivola, Dean and Henry Moore) disrupted by fragile balances, particularly focusing on the wife and husband (Gerwig and Driver) obsessed with the fear of death. This obsession intensifies when an accident spreads toxic waste in the city, and with the discovery of a synthetic drug that could alleviate the terror of dying. A tale that remains joyous and playful despite its catastrophic situation, that's also sadly recognizable to our Covid generation: a complexly ironic narrative, delivered in perfect Baumbach style.
"Mistress America"
Directed by Greta Gerwig, written by Greta Gerwig and Noah Baumbach, starring Greta Gerwig
Belonging to the subgenre of "screwball comedy", the film follows the story of Tracy (Lola Kirke), a young college student feeling lonely and disoriented in the bustling city of New York. Her life takes an unexpected turn when she meets and befriends Brooke (Greta Gerwig), a charismatic thirty-something who happens to be her future stepsister. Together, they embark on a series of eccentric and unpredictable adventures, exploring themes of friendship, ambition, and personal growth. A brilliant and sharp comedy that exemplifies how the encounter between different generations and life in a metropolis can be both complicated and formative.
"Frances Ha"
Directed by Greta Gerwig, written by Greta Gerwig and Noah Baumbach, starring Greta Gerwig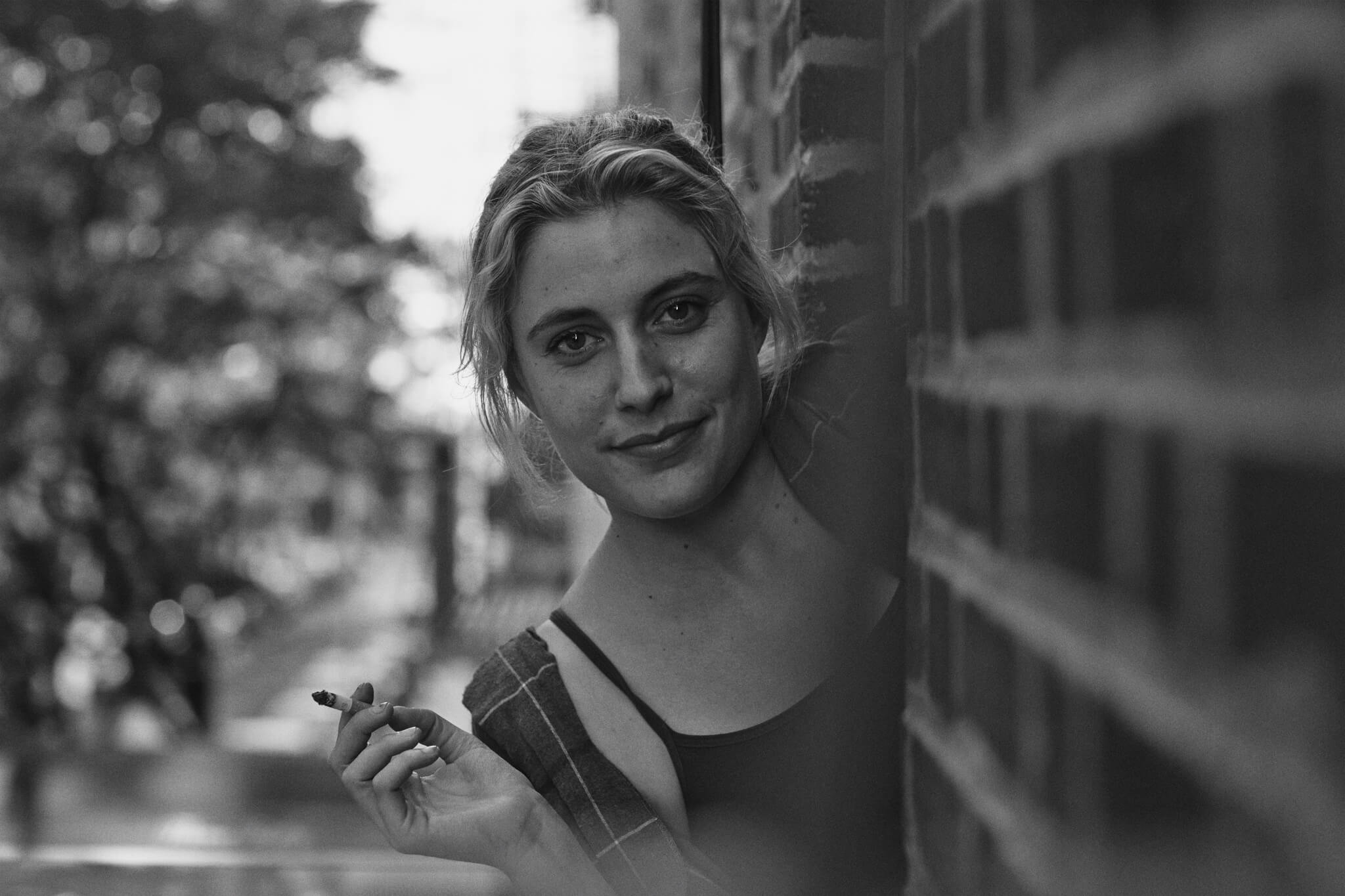 This black-and-white gem narrates the story of Frances (Greta Gerwig), a young dancer living in New York City with dreams of becoming a professional. When her best friend Sophie (Mickey Sumner) moves to another city with her boyfriend and pursues a stable career, Frances goes through an existential crisis and abandonment syndrome, leading her to grapple with insecurities, uncertainties, and changes. Through a series of precarious jobs and fluctuating friendships, she desperately tries to find her place in the world, embarking on a journey of self-discovery, growth, and coming to terms with societal and self-expectations. An authentic and touching portrait of youth and the so-called "golden years" of life.
"Greenberg"
Written and directed by Noah Baumbach, starring Greta Gerwig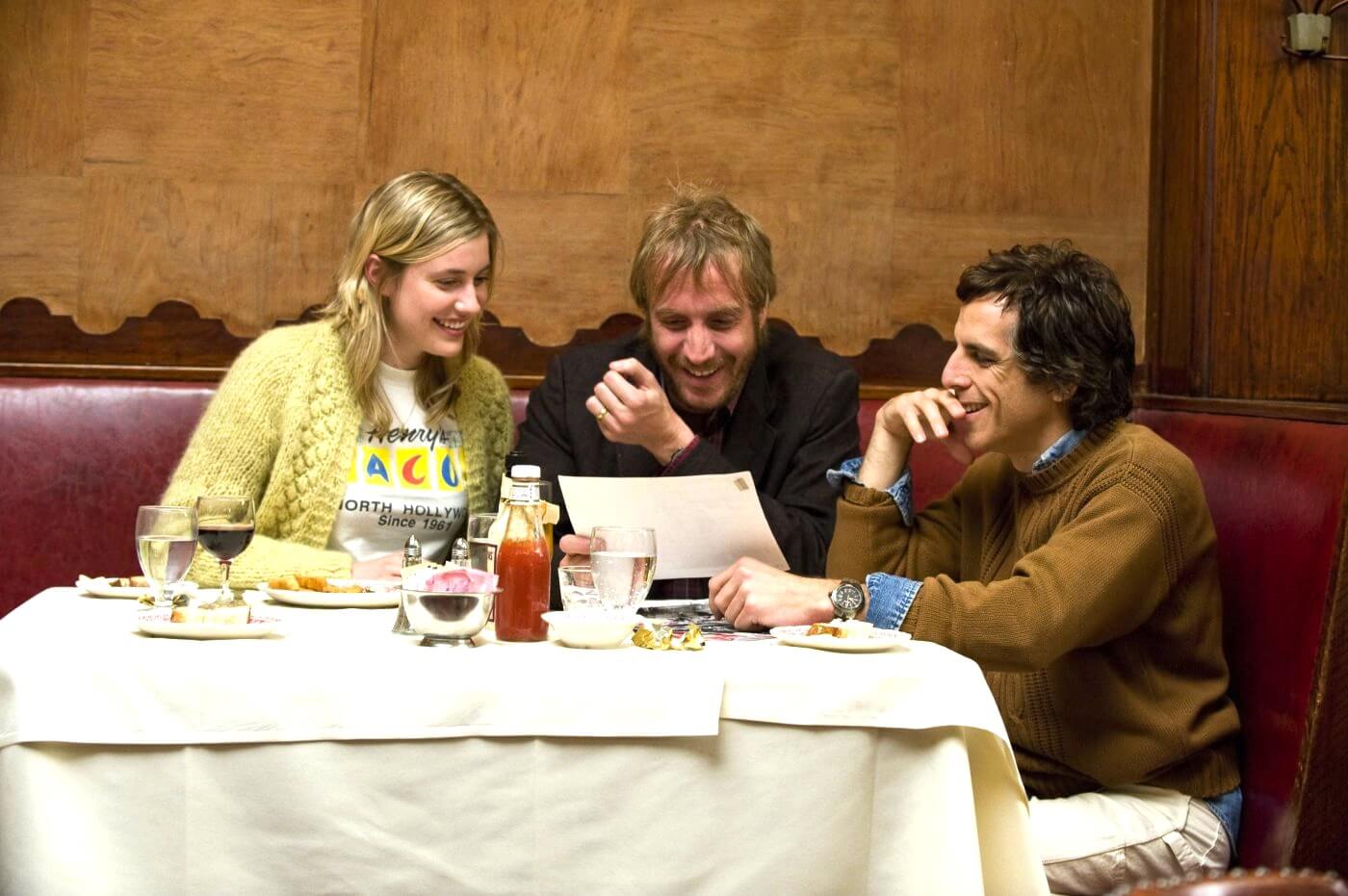 Roger Greenberg (Ben Stiller) is a middle-aged man grappling with what seems to be a mild but significant existential crisis. After being released from a psychiatric clinic, Roger moves to Los Angeles to take care of his brother's house while he's on vacation. It's in this house that he meets Florence (Greta Gerwig), his brother's young personal assistant, and they develop a complex relationship. Both characters confront their insecurities and emotional difficulties, which seem to intensify with their encounter but also hint at a completely opposite turn in their relationship. Baumbach's film explores uniquely human dynamics with his distinctive perspective, encouraging us to face the challenges of personal growth and interpersonal relationships without abandoning ship.