Raffey Cassidy knows what she wants.
Her career is the outcome of unique projects showing how much heart she puts into what she does: after "The Killing of the Sacred Deer", "Vox Lux" and "The Other Lamb", now we find her in "White Noise", directed by Noah Baumbach, which premiered as the opening film at the 79th Venice Film Festival.
Blocking out the sounds we don't want to hear, bypassing information we wish to be kept out of, and accepting "disinformation" as the dominant family law: "White Noise" is a movie about big themes tackled with a fun, theatrical tone, a choreographed interplay of warm and cool, light and tragic scenarios, idol-worshipping roles and dynamics of the human society.
Right here, in Venice, we met Raffey surrounded by the sea, broken clouds, and emotions. We've chatted with her about how different she felt on that set, while filming "White Noise", and how important it is for her to be with the people she loves, in order to feel good about herself and be able to give her best.
In a movie about toxicity (in all senses), she plays the rational voice, and she doesn't forget how vital it is in life not to let fears overwhelm us, but rather believe in fate, without asking too many questions:
"Life happens the way it's supposed to".
Here's our September Cover.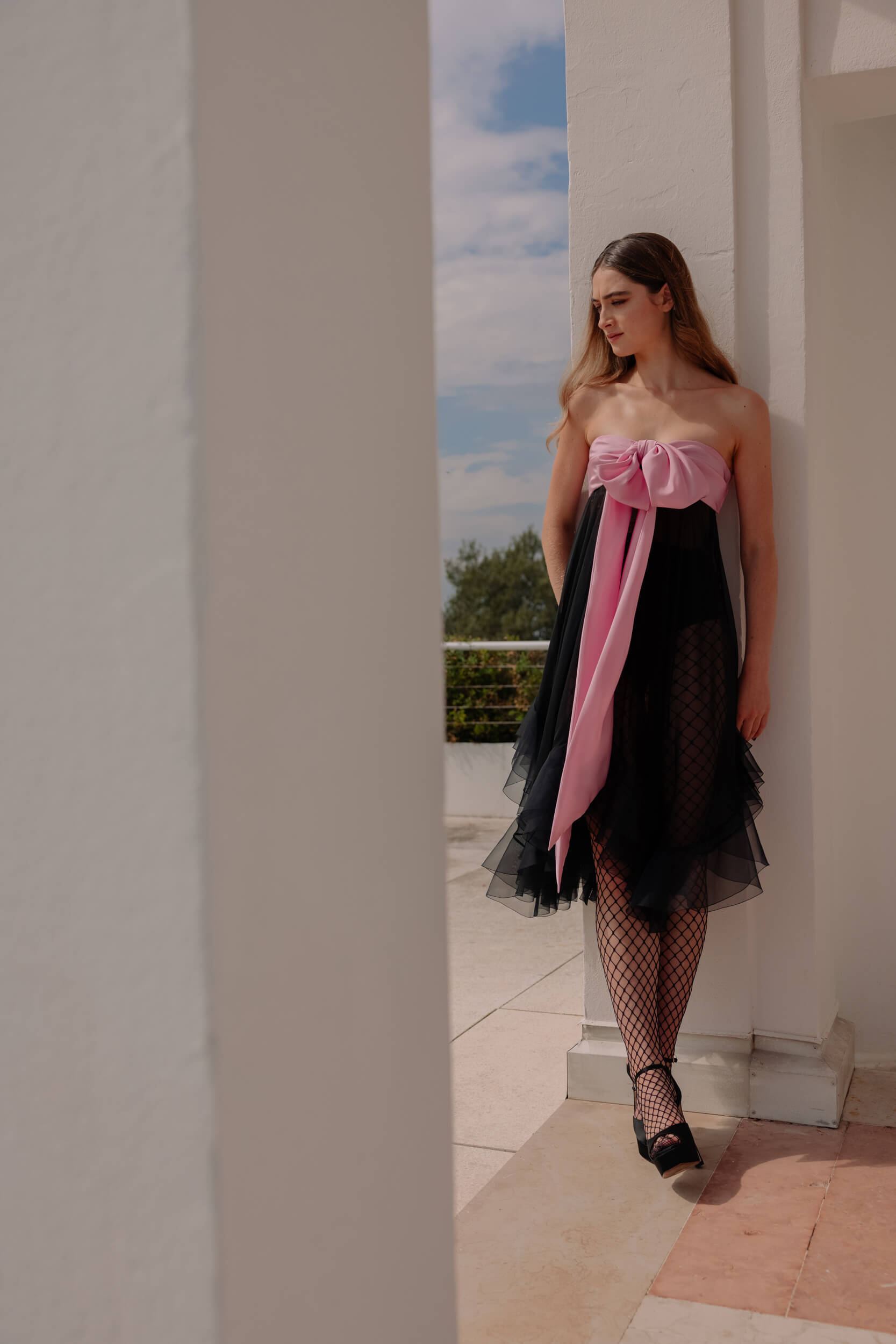 I watched the movie this movie and I really loved it, it was amazing.
Really? I have not seen it yet!
You haven't? Well, you'll see it tonight! I'm sure everyone's going to love it.
Yeah, I hope! I've seen bits, but tonight's the night – I'll see it for the first time.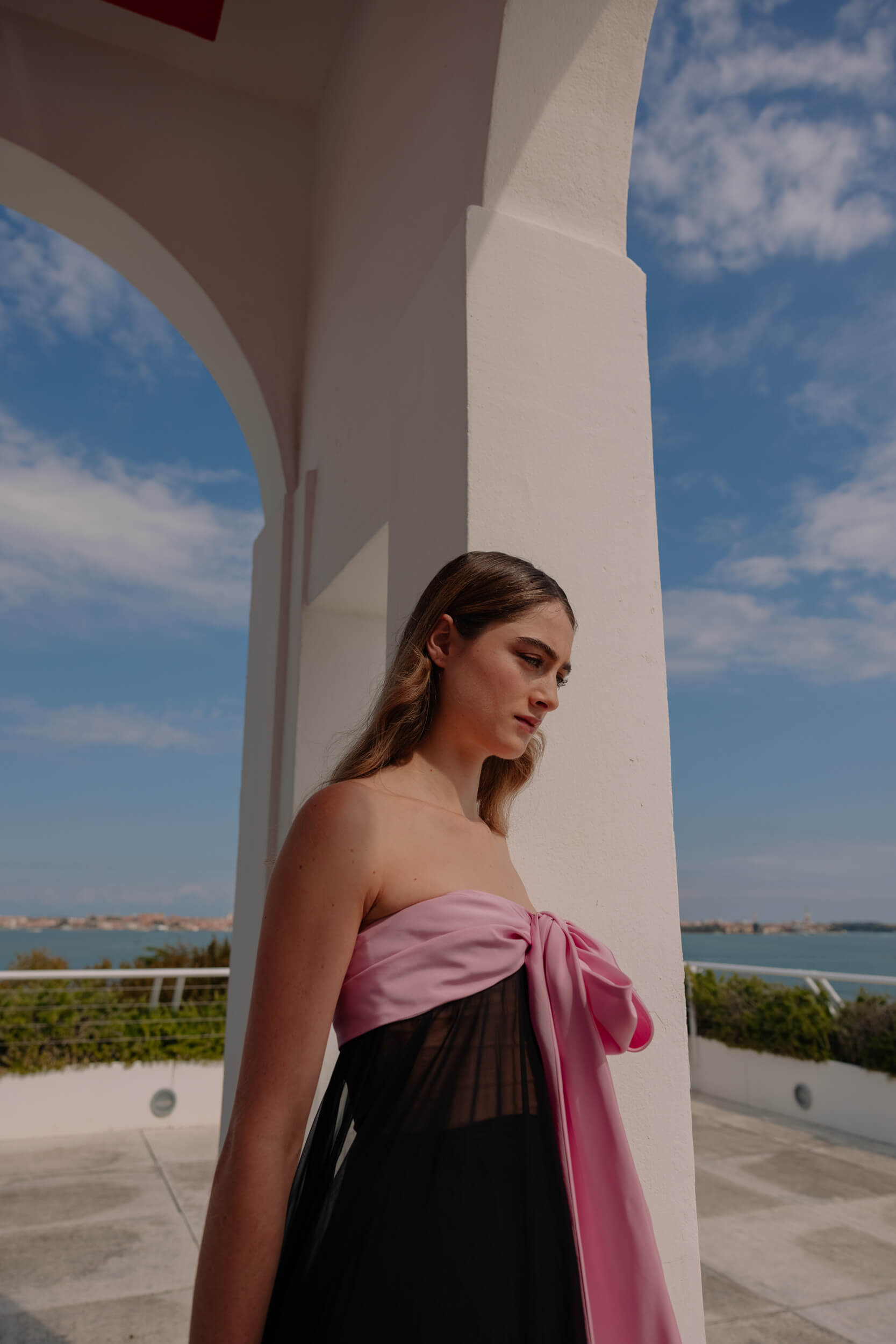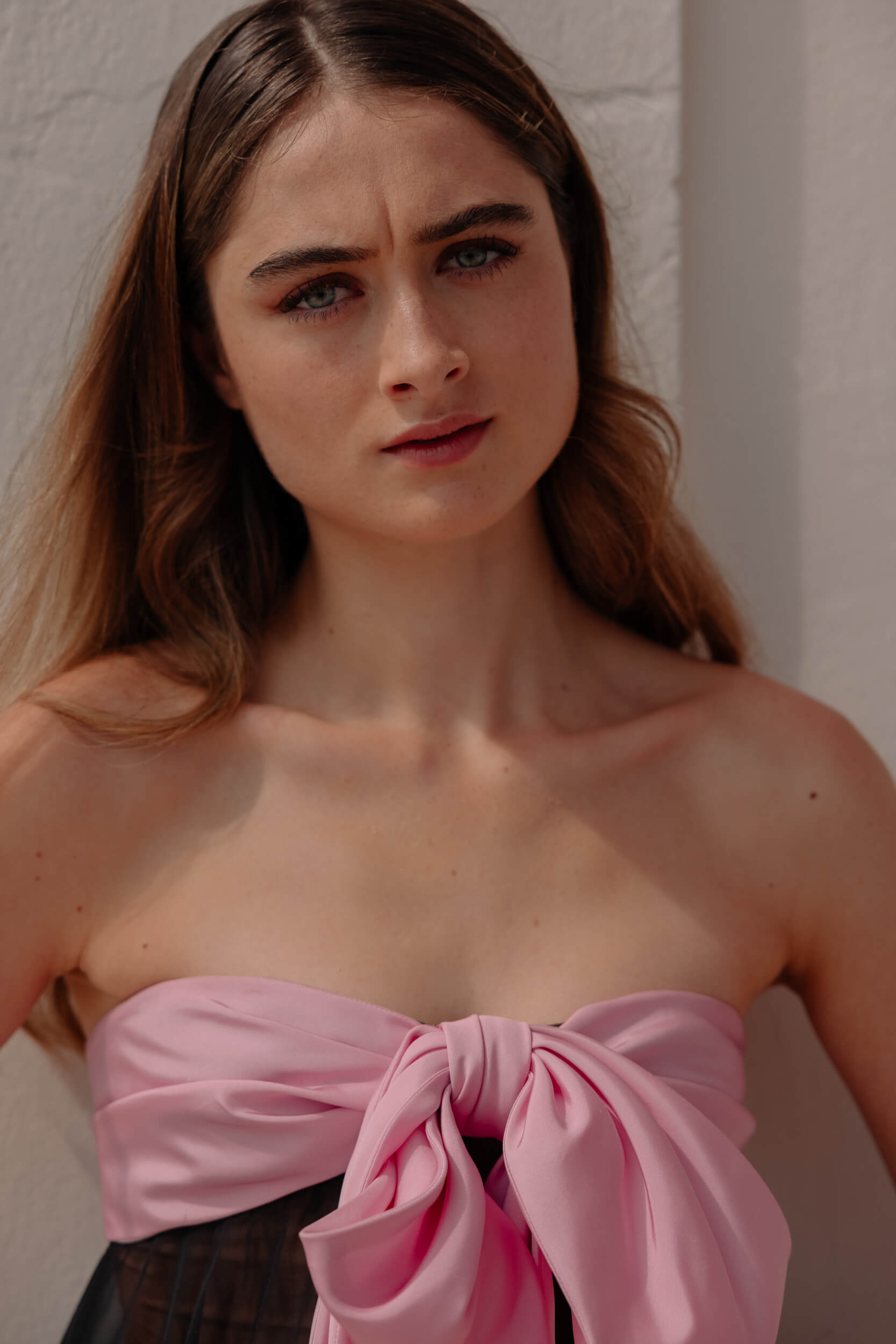 In general, what makes you say yes to a project?
Definitely, two things: the script – if it's an amazing script and I can't put it down, I'll just know; secondly, the director – if it's a really cool director, and I feel like they can pretty much make whatever the story is in their own style, that really makes me want to work with them. Most of the time it's that I've read the script, and all of a sudden, I've finished it in a day, and that's enough, or I've followed the director and finally, this thing comes up and it turns out to be cool.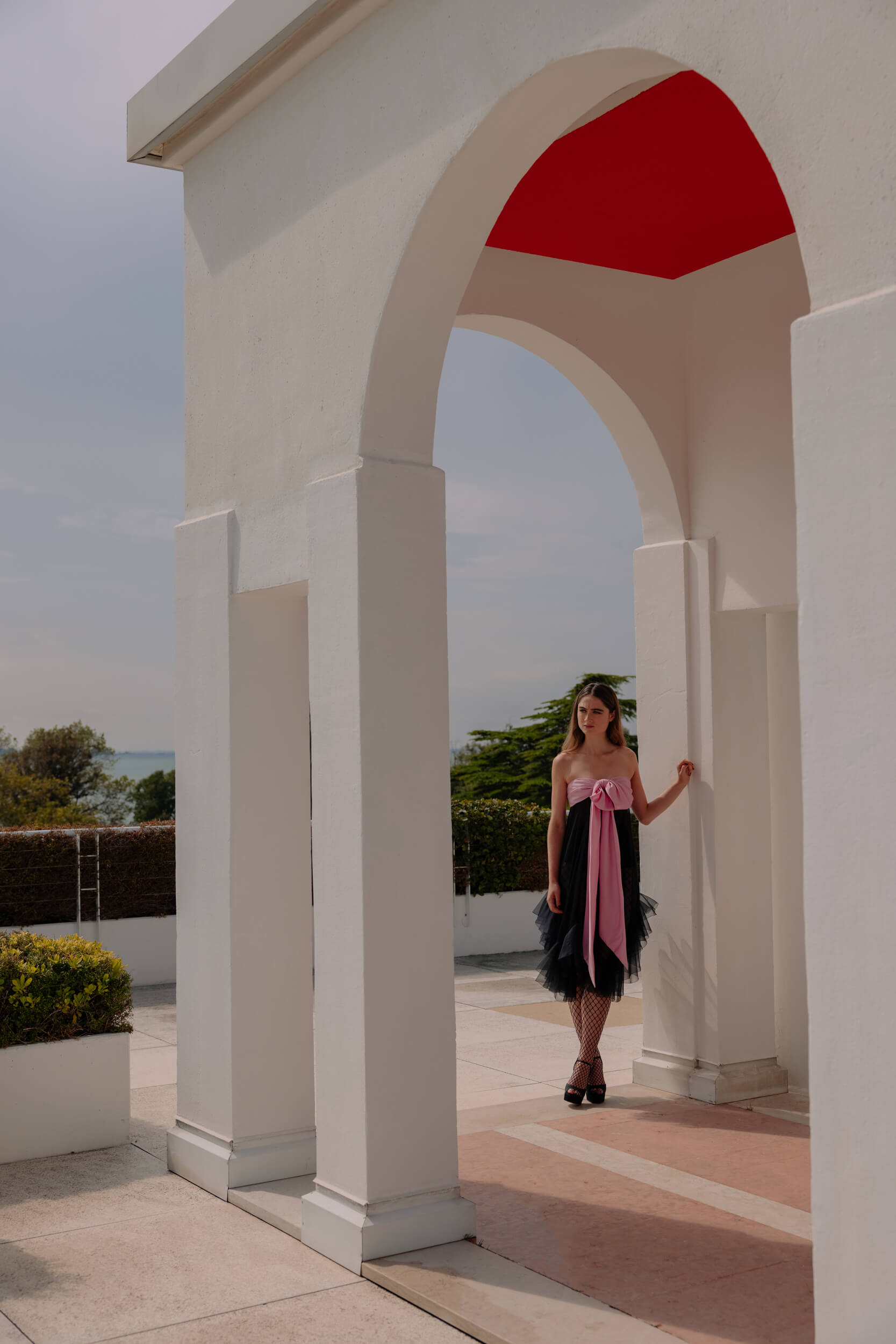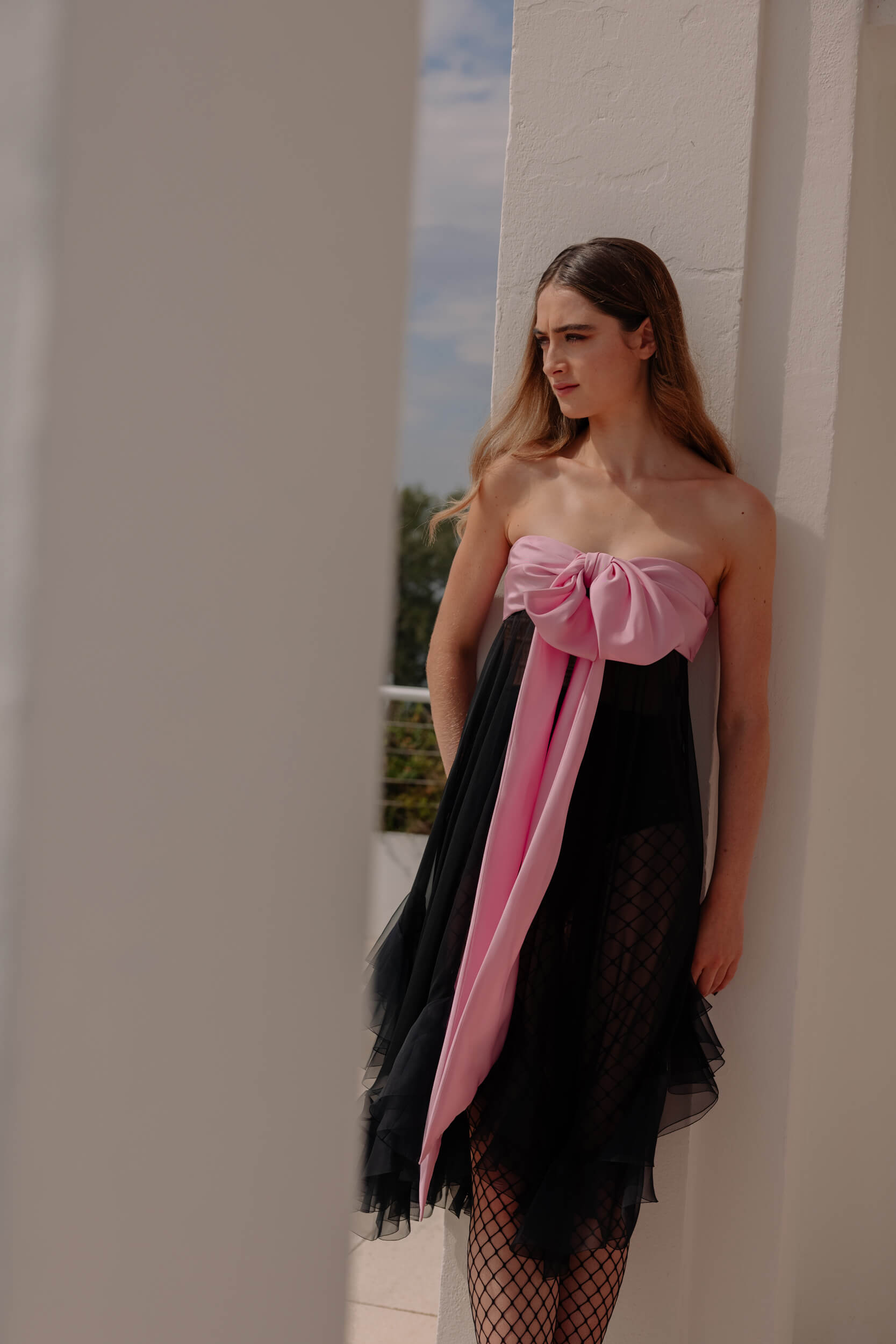 In "White Noise", there's toxicity outside, literally, and inside the household, psychologically; religion, hope, suggestion; big themes are tackled all the way around the storyline. What lesson did you learn from this experience?
I think that what I've learned, that relates to toxicity within the family and household, is that spatial awareness, being aware of your surroundings and other people and you positioning relative to them, within a family can portray so much, depending on how you sit at the table, or how you stand, and interact with one another. We pay so much attention to not just what we say to one another, but how we're positioned within the kitchen, for example.
In the movie, the first scene in the kitchen was incredibly carefully choreographed; we rehearsed it for several weeks, so none of it was "accidental" – you didn't just end up there, and that's something I'd never worked on so closely before, so that was a lesson I learned.
Anyways, I think it's a fun film, without the toxic aspect of it! [laughs]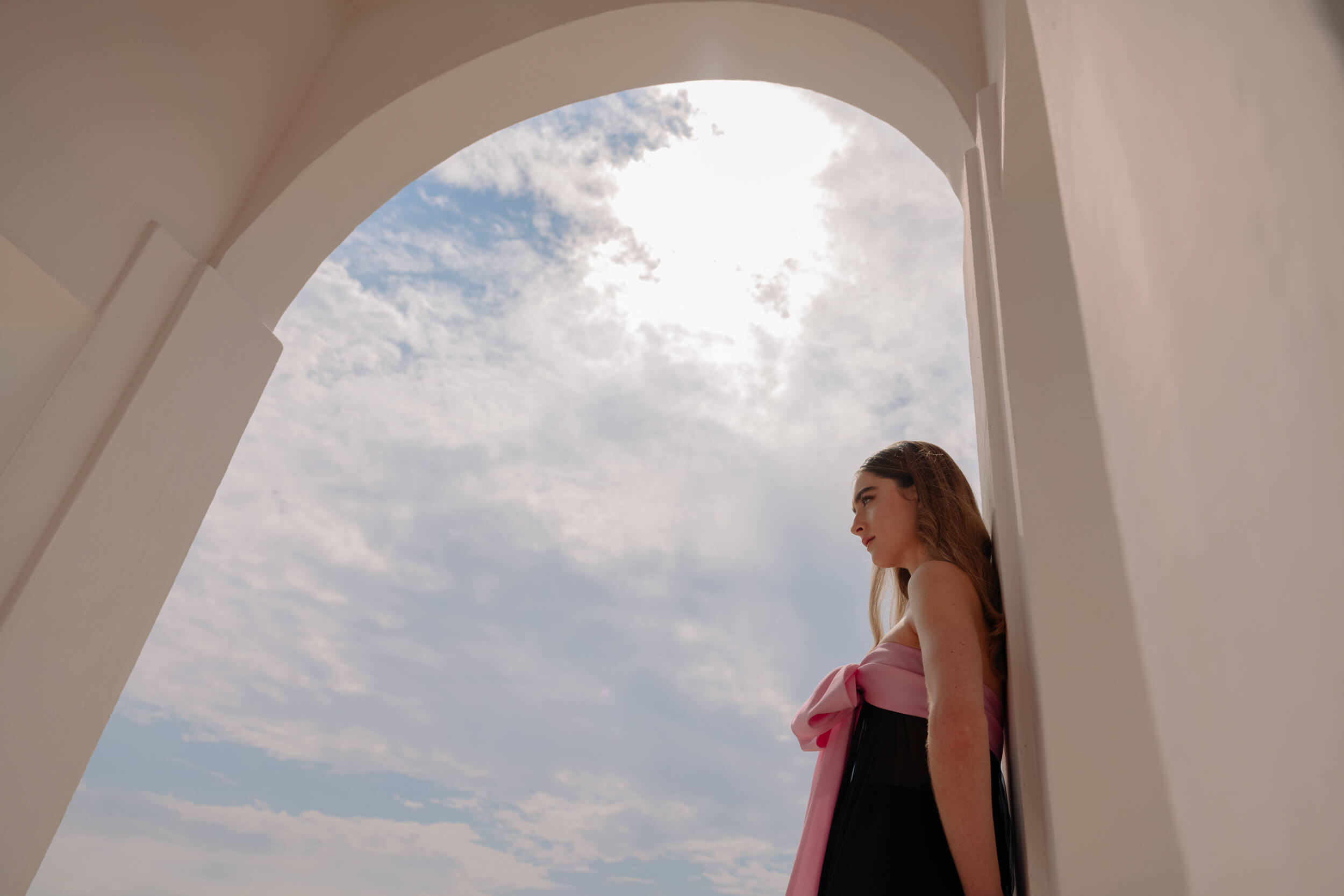 "Spatial awareness (…) within a family can portray so much."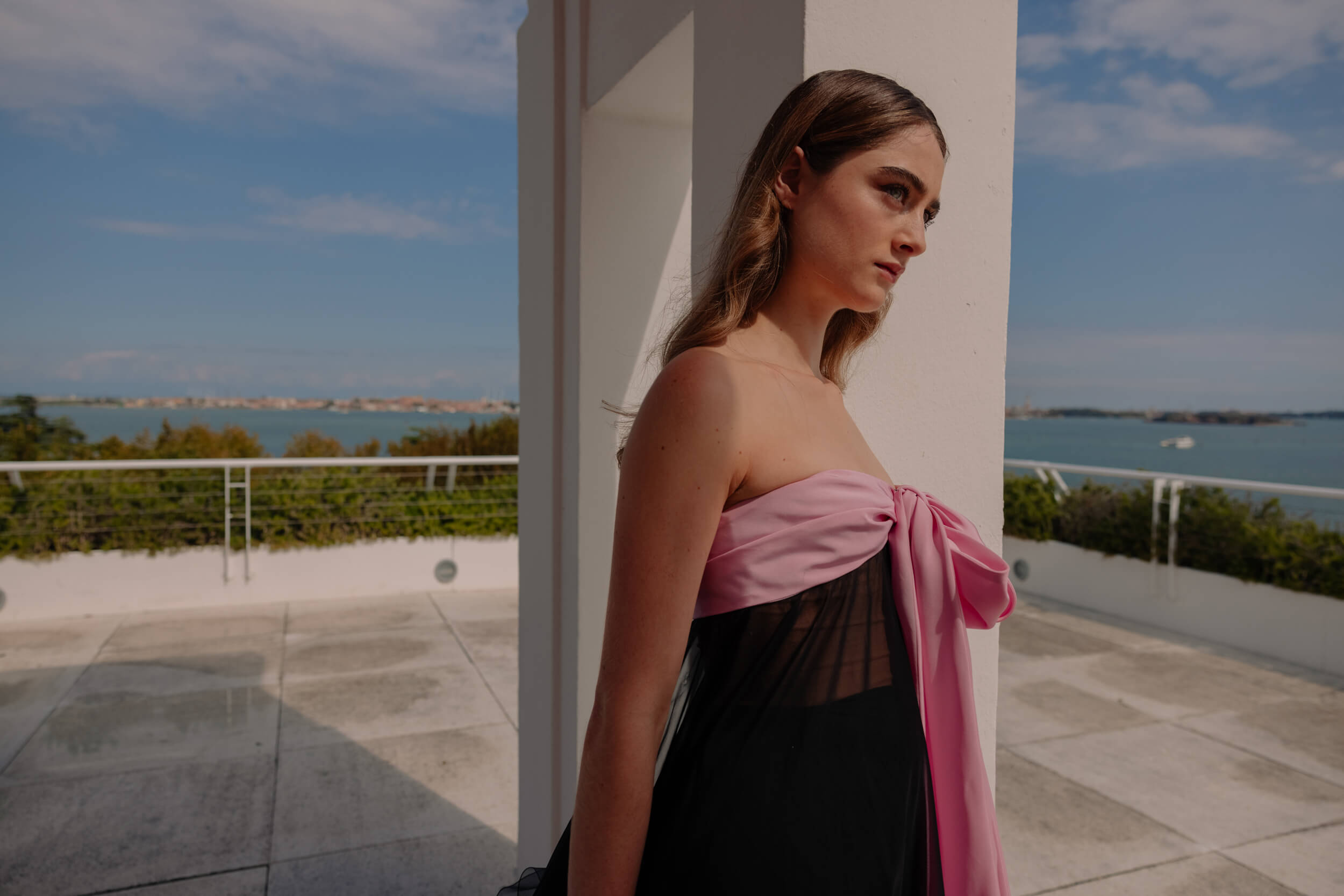 Maybe I'm wrong, but I think that you actors, every time you do any new project, you get to learn something new about yourselves. Did you discover anything new about yourself with this movie?
I really learned lots of things. It was a long shoot, but, if I was to pick one thing, it would be paying closer attention to the importance of special awareness and positioning in a script.
Obviously, Noah [Baumbach]'s language is carefully scripted and sculpted in a certain kind of way that's very specific to him, and in the same way the characters' movements within the sets are given the same attention. So I think, over the months of the shoot, I've realized how important that really is and how it conveys a lot about the characters and their dynamics.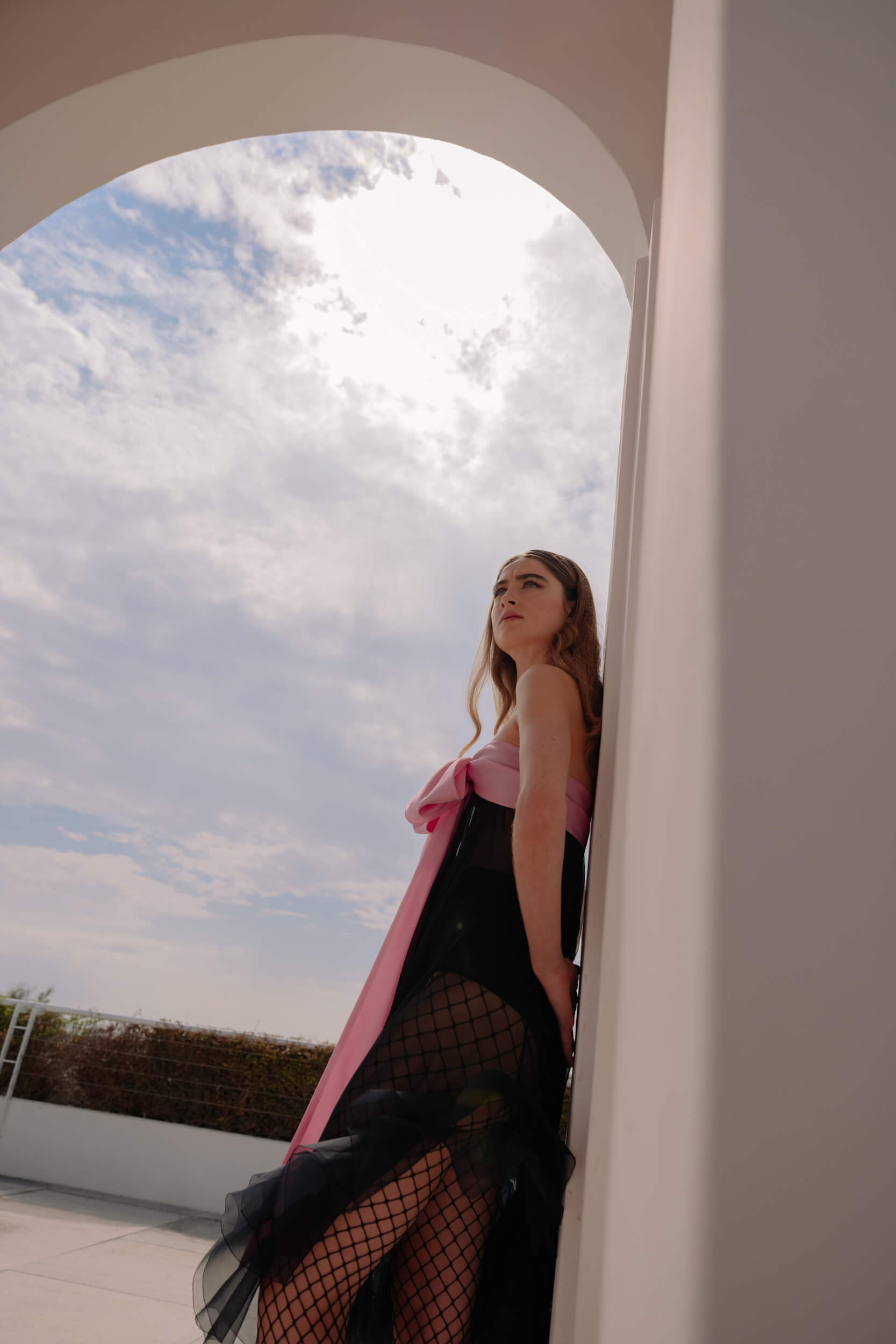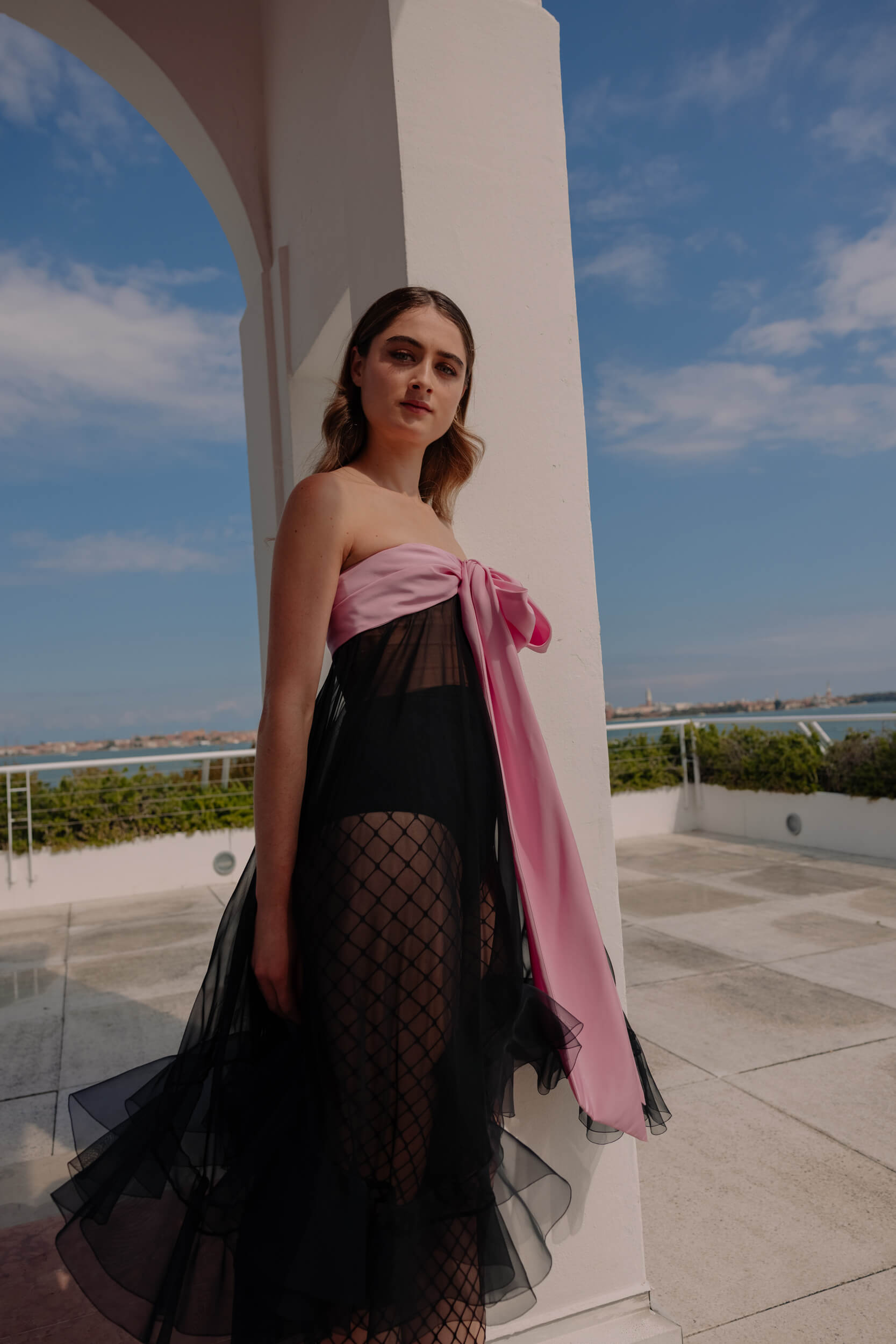 "White noise" is a synonym for repression, silence, and the tendency to move past things you don't like and go on: how do you personally cope with all the "white noise"?
In this, I think, as Noah says, the children are almost like a radio that plays constantly in the background, and they're shouting to avoid listening to their parents, and the parents are choosing to block it out, and everyone has got their own thing going on, so I think it's about finding something to try. Personally, my white noise blockers are things like cooking and baking, they block the world out.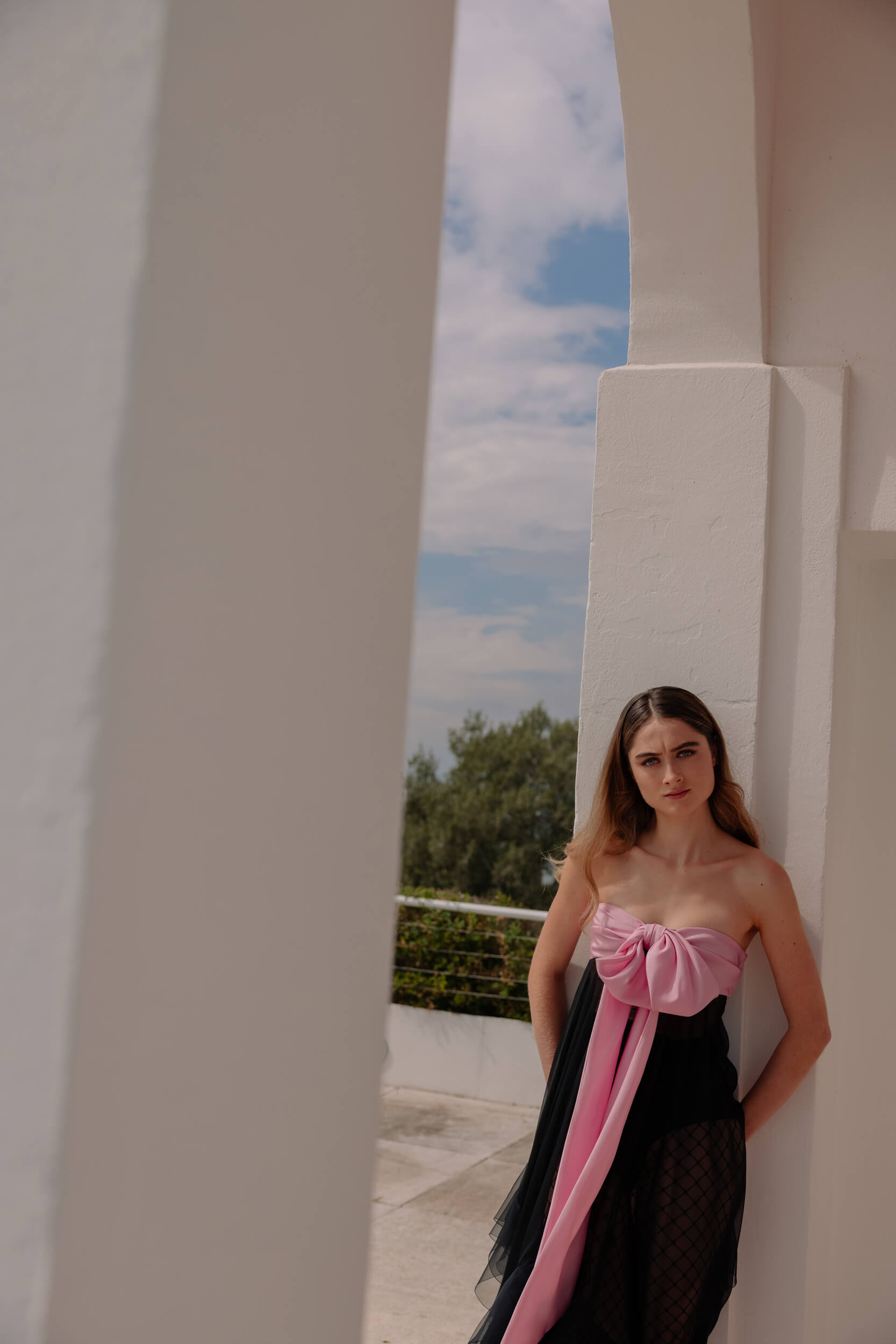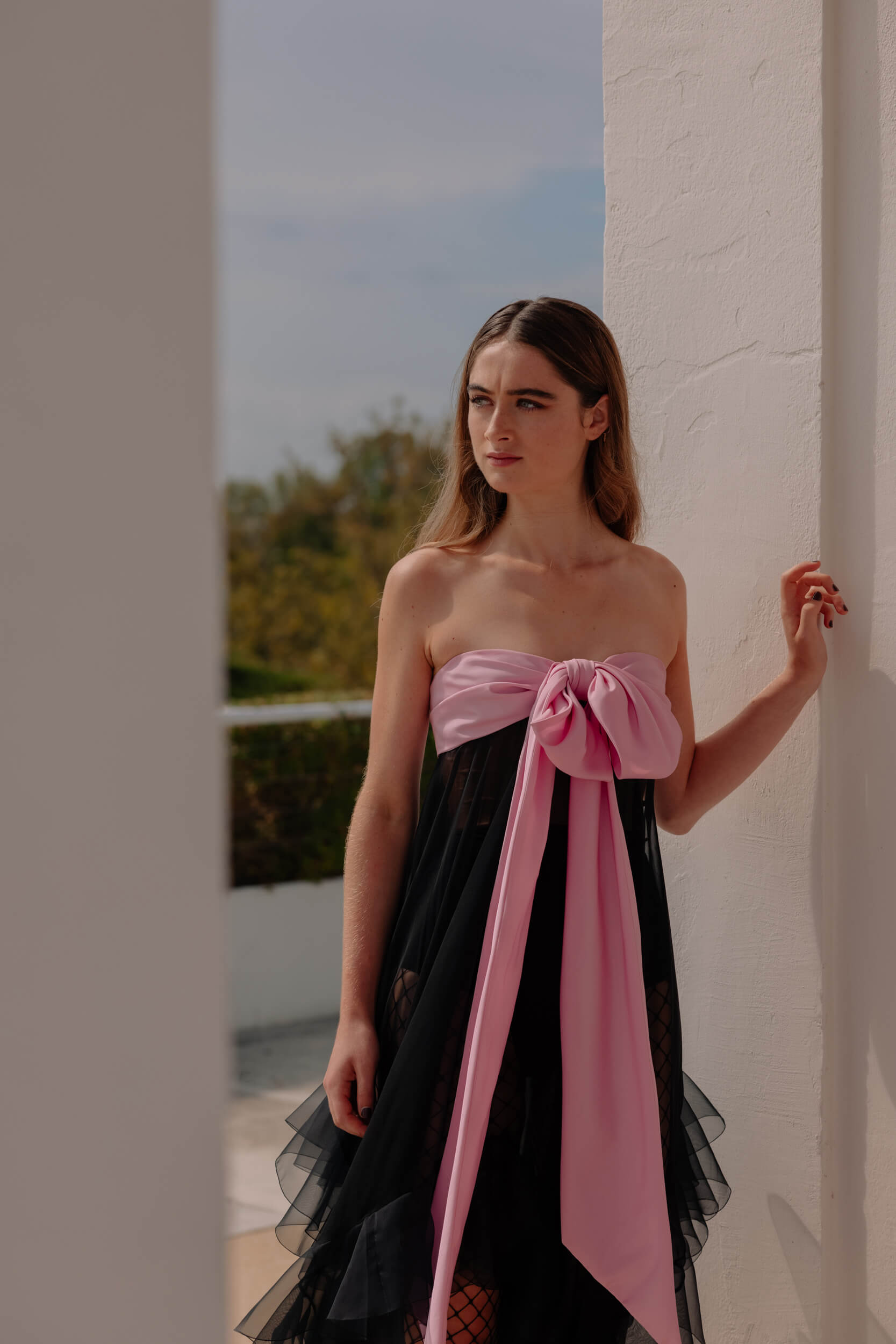 The fear of death is what wakes the protagonists up: what is a fear of yours that would revolutionize your way of approaching life and the world?
This is a genuine answer: I try not to think too much to have a fear, I think that what happens, happens, I'm a really big believer in fate. So, I don't have a fear of death, I think life happens the way it's supposed to. I'm sure that if I thought about it enough, I would definitely develop a fear because it's kind of scary, there are so many things to have a fear about that I think there's not even a point in worrying about it and creating that fear.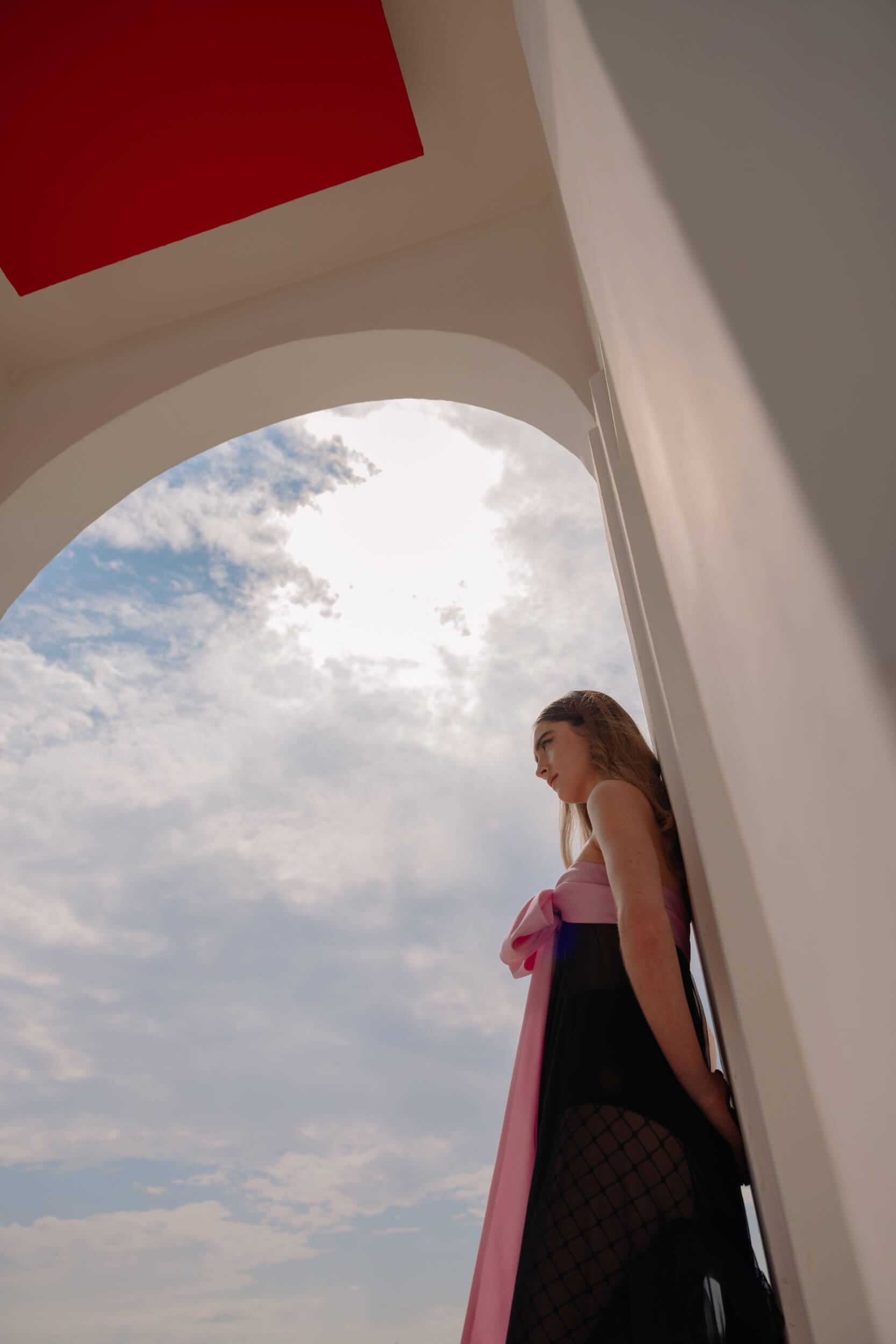 "Life happens the way it's supposed to"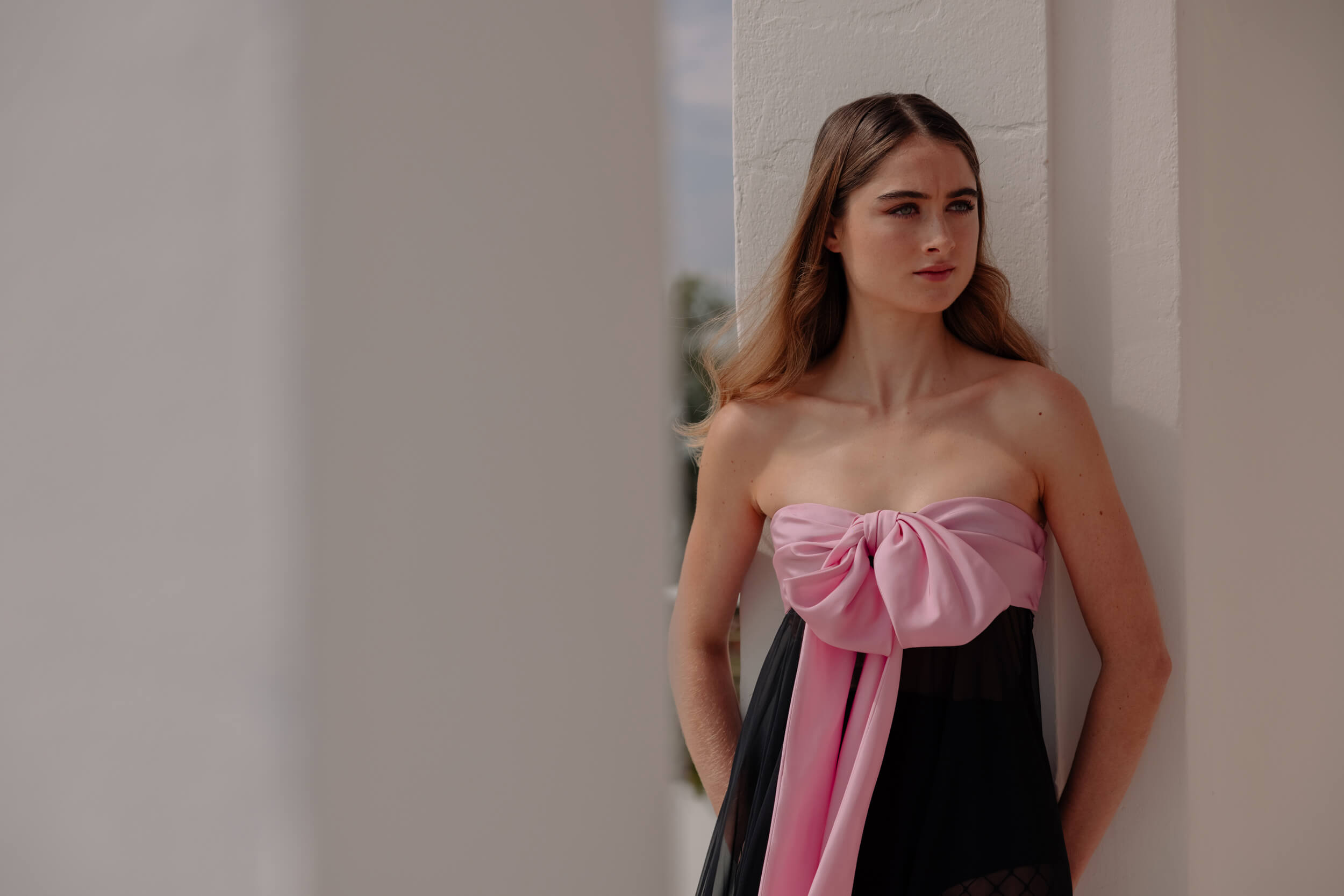 I would love to approach life with your philosophy… [laughs]
Your character is, in many aspects, the only rational family member who seeks the truth at any cost, a curious and extremely smart girl: how have you approached it? Do you usually approach your characters more rationally or irrationally?
A bit of both…
I think Denise is totally rational in that, if you have some kind of inkling in your mind that something is wrong with a parent and they aren't telling you, she shows some kind of panic that I could relate to, a panic which answers why she behaves the way she does. If I put myself in that position, I could relate to her; every action made sense to me.
Emotionally, I also understood her, because you can be extreme when you're not being told things, because you jump to the worst scenario in your head, and I think that explains the emotional side of my character.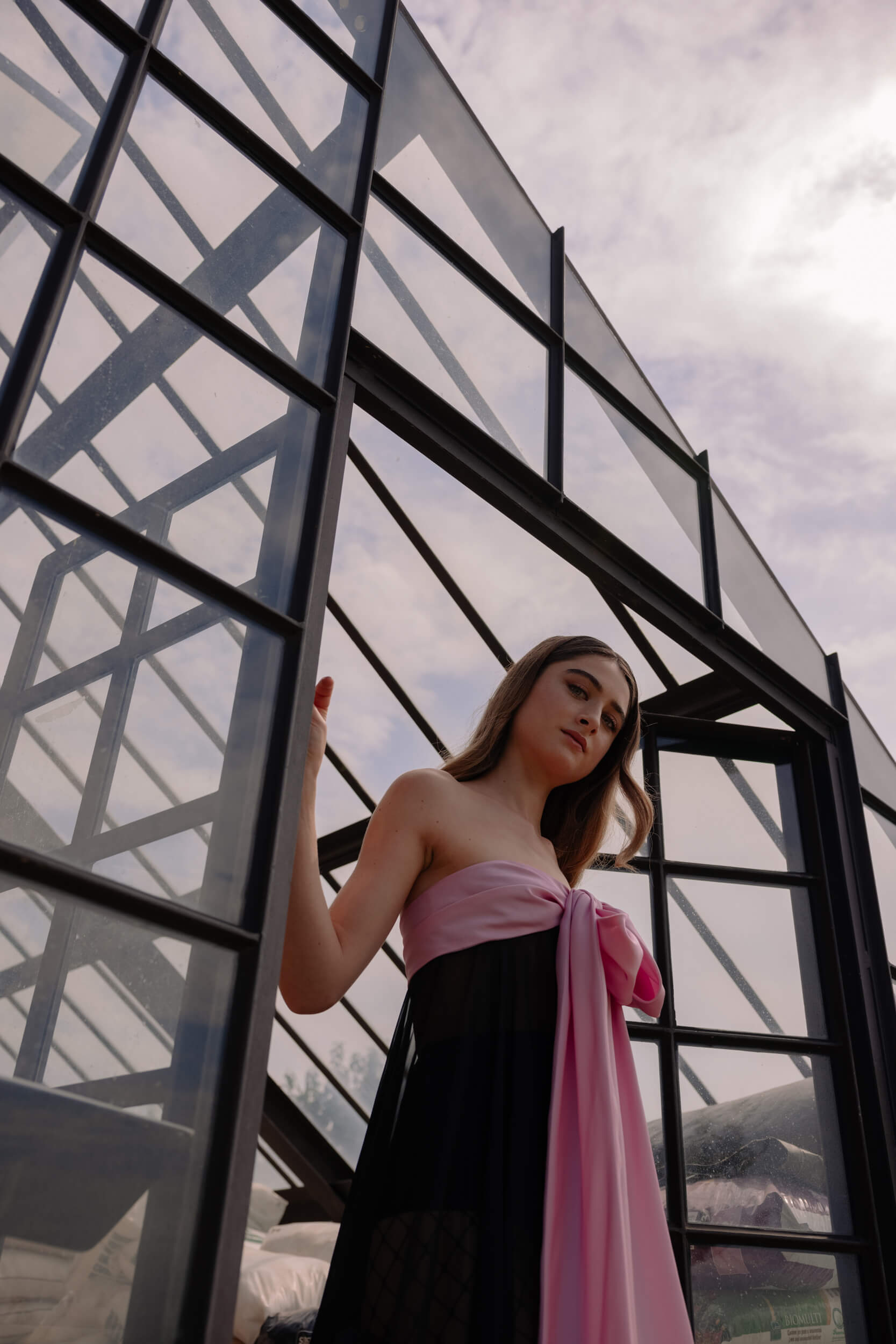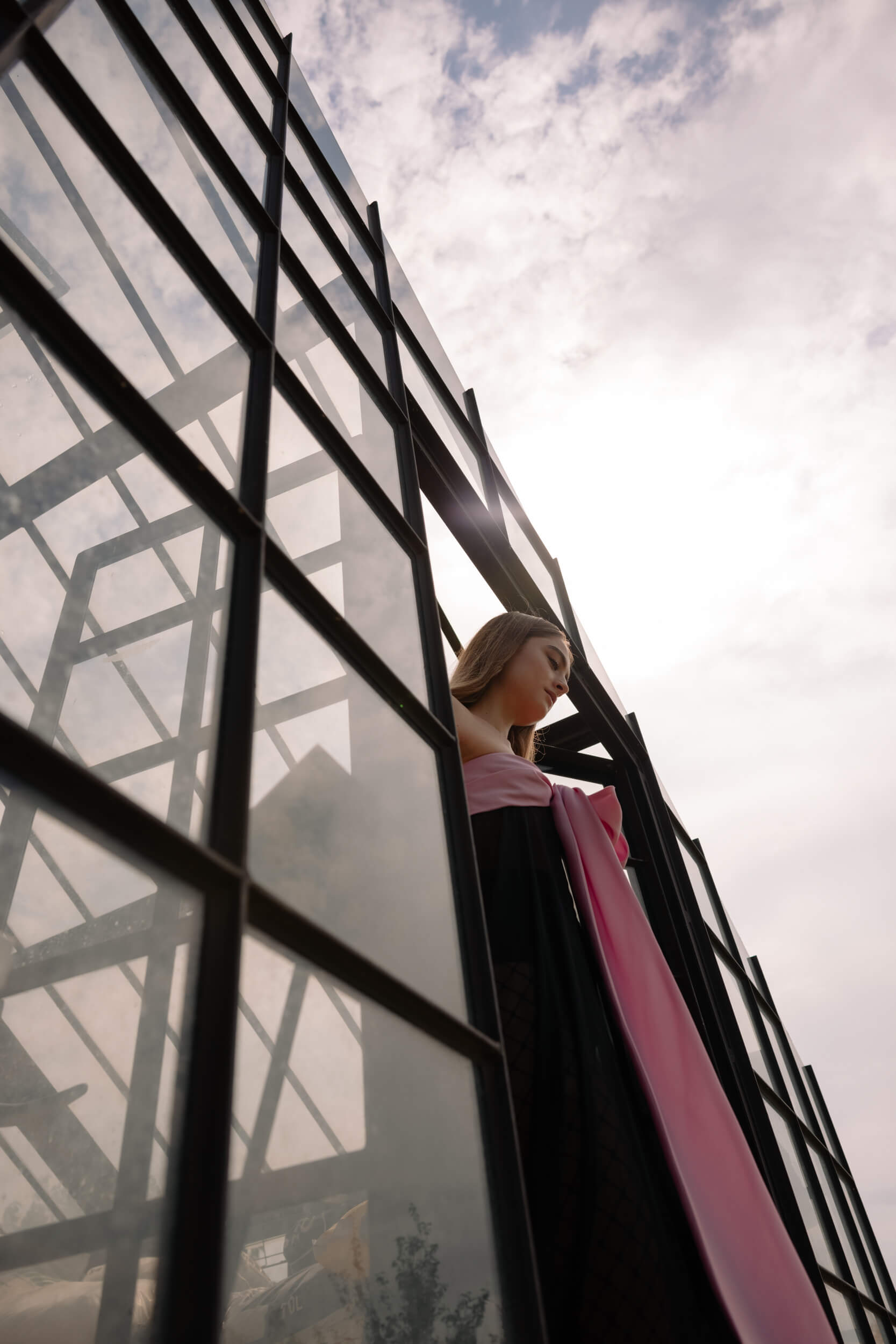 What's your most remarkable act of rebellion?
If I was to take this light, as if you mean at school, in school I think I was quite good, however, at home, when I was really young, sometimes I would lie about where I was, which is something so stupid but everyone does it. I'm not that naughty, it's such a boring answer! [laughs]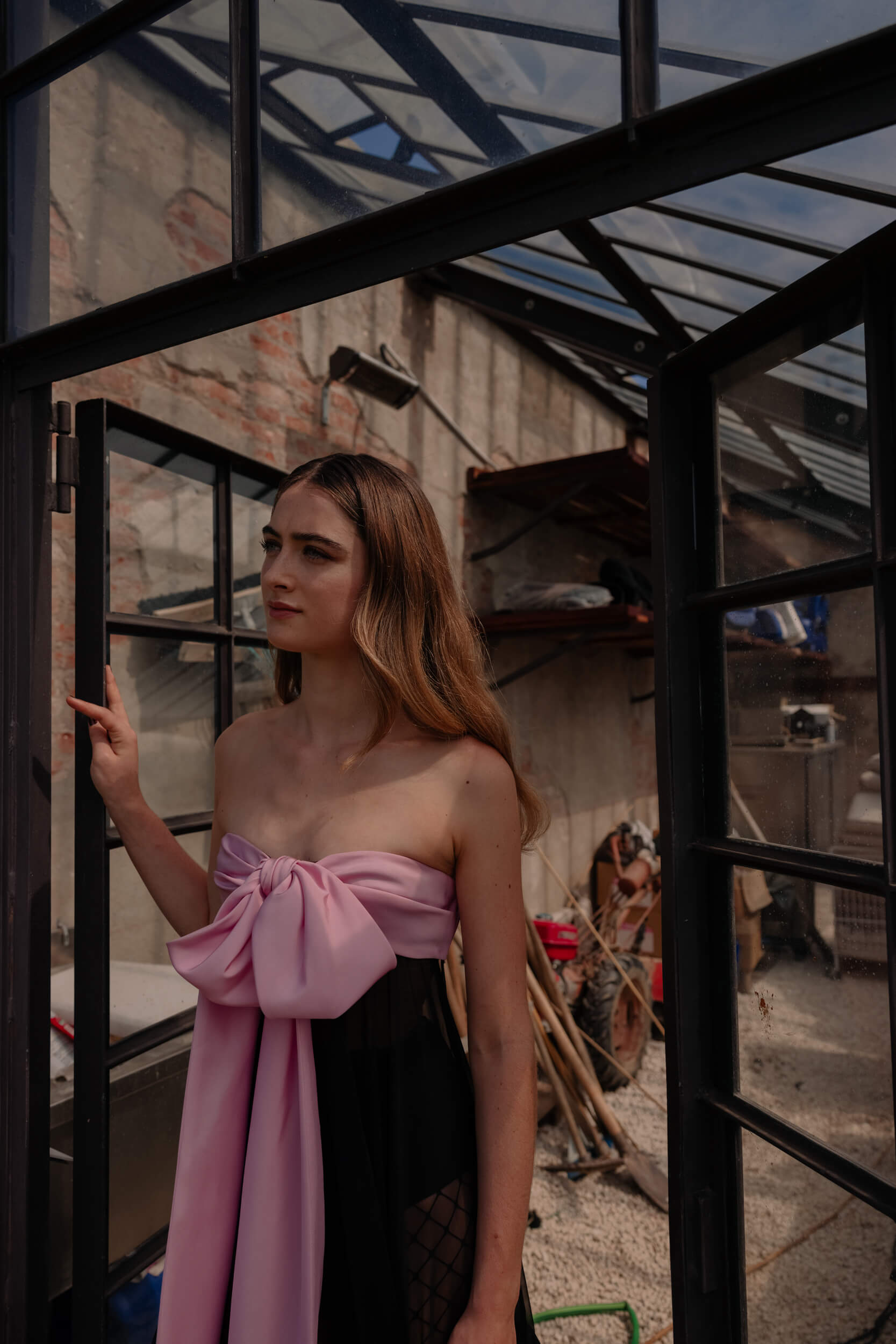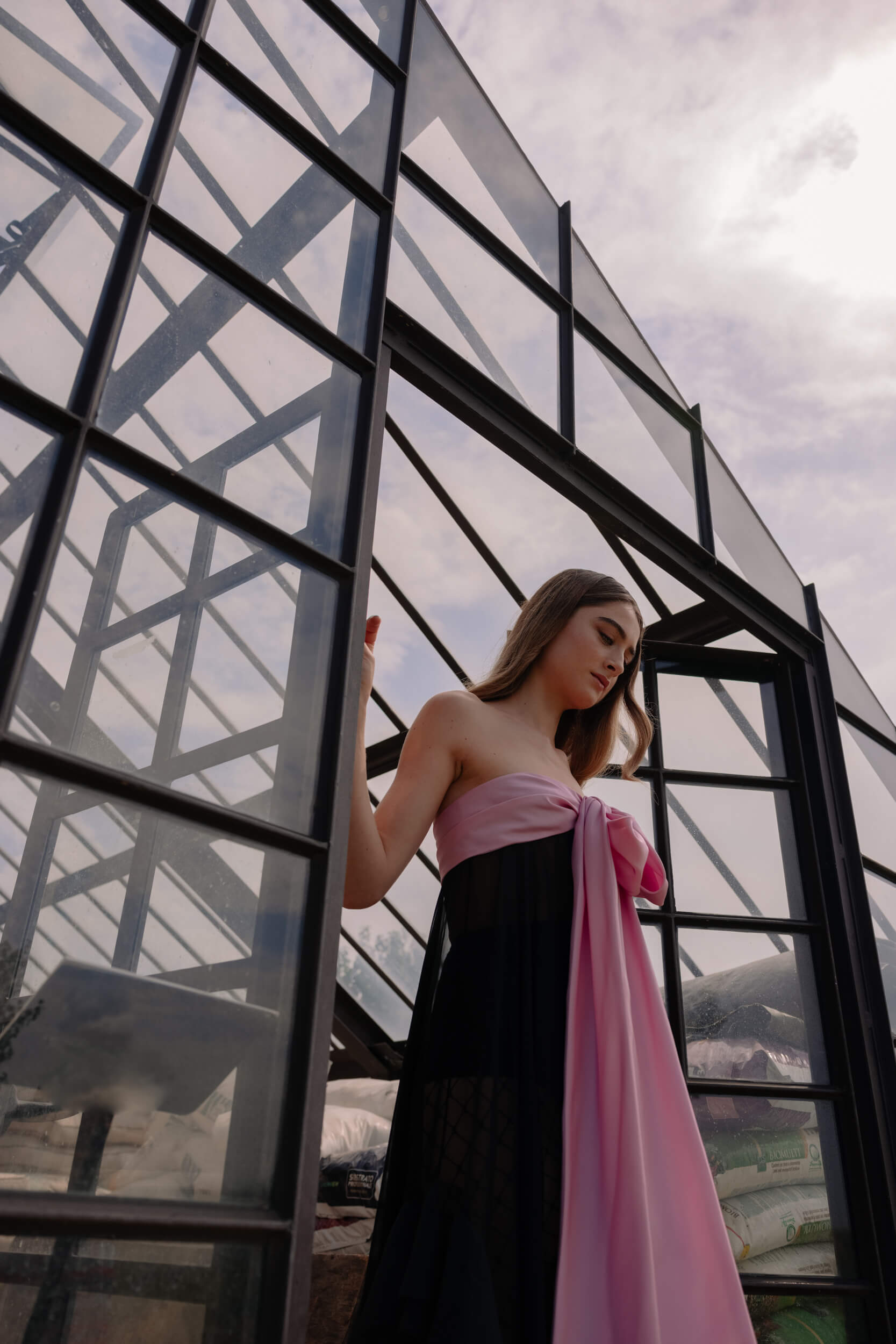 What's the thing that makes you laugh the most?
My siblings, my mom and my dad, 100%. I'm very close to my family, I spend a hella lot of time with them.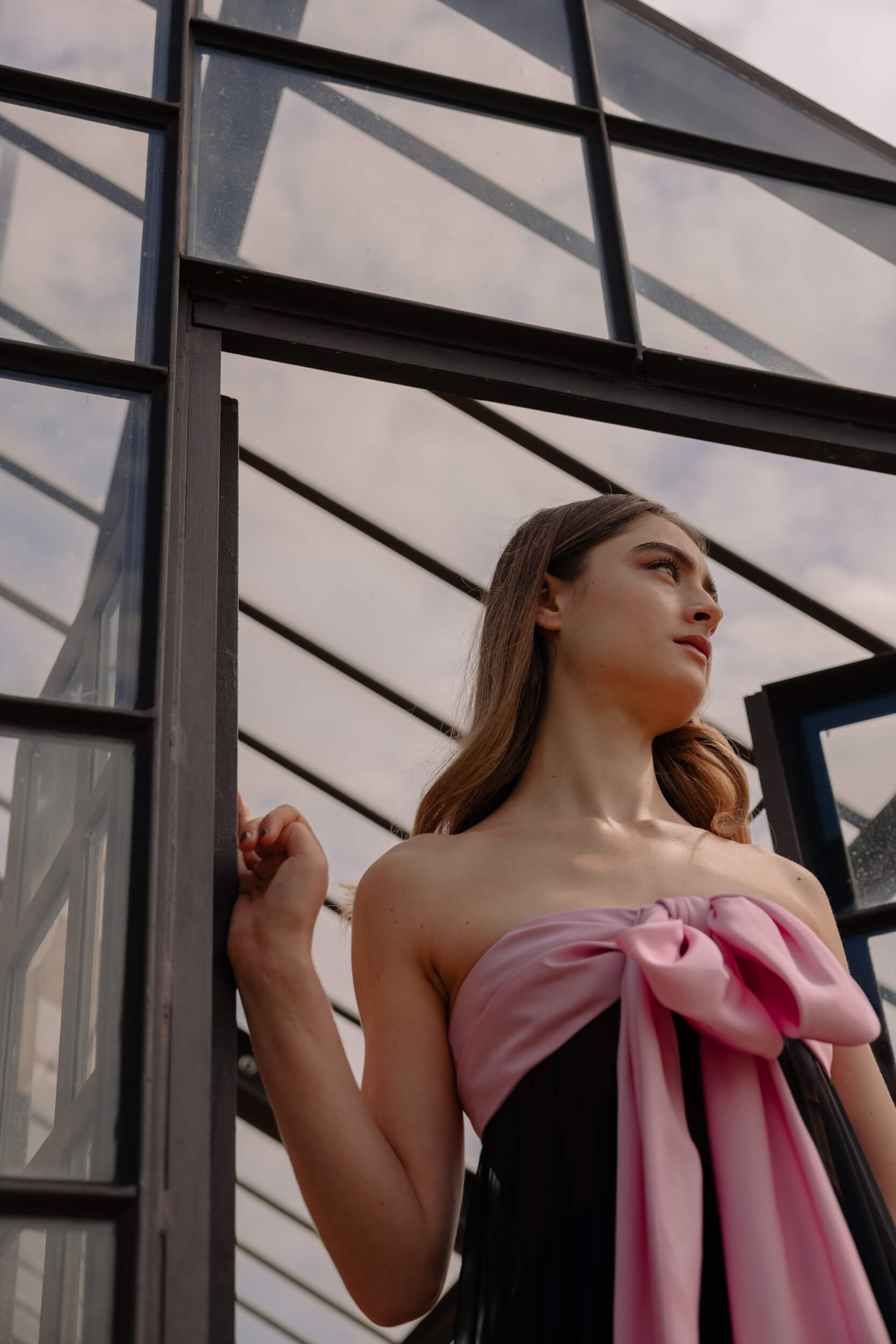 What does it mean for you to feel comfortable in your own skin?
I think it's the people I surround myself with. Me, my mom, and my sister are very confident people, obviously my brothers are as well, and my dad, which helps; so, I think it's the people that make me happy and make me comfortable to be myself.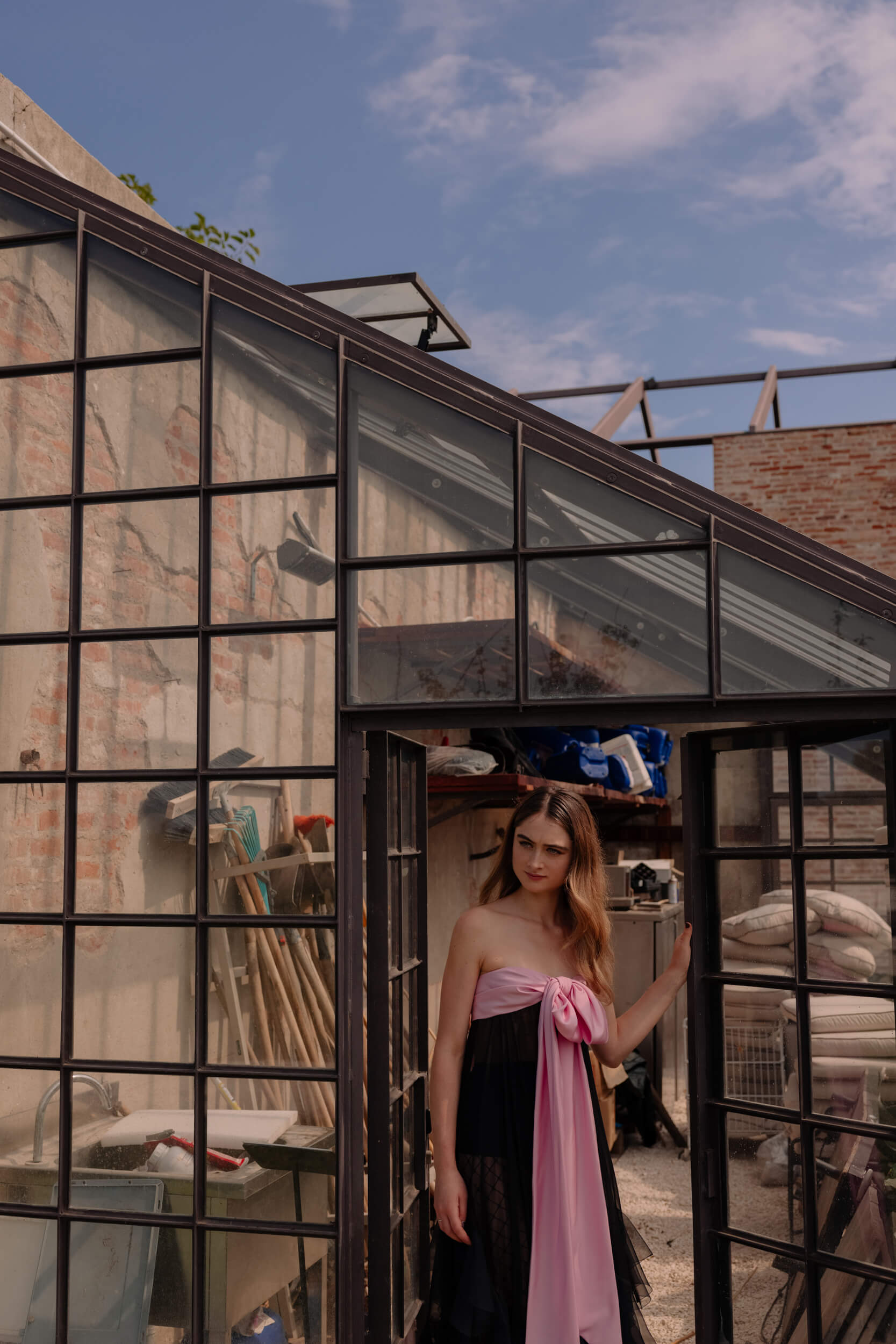 "It's the people that make me happy…."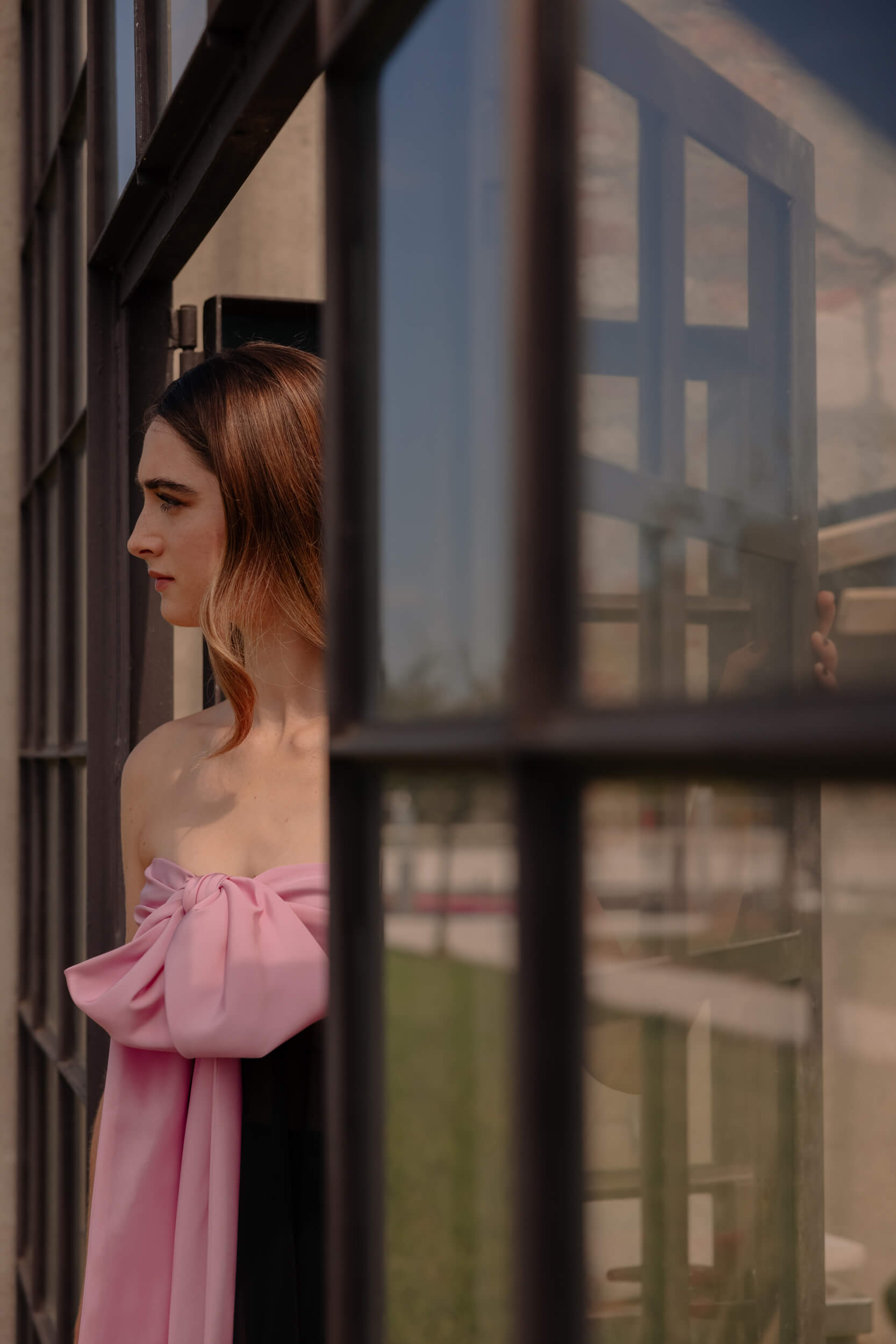 What's your favorite genre to play and the one to watch?
Thriller, it's the best, I love the idea of the second-guess, of you figuring out what's next. Not horror, though, I'm not a horror fan, I don't like jump scares.
Have you ever watched "The Gift", by Joel Edgerton? If you haven't, watch it.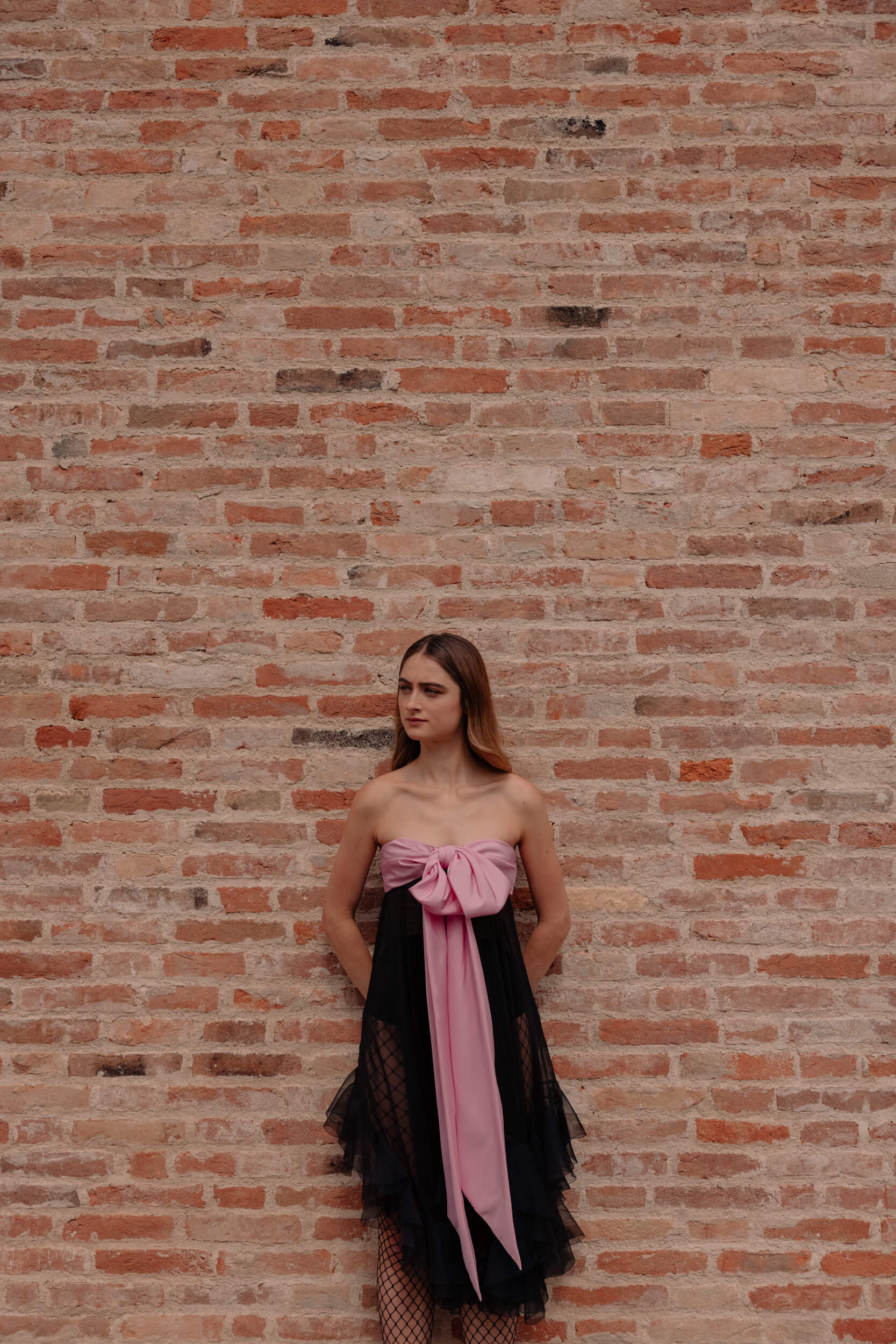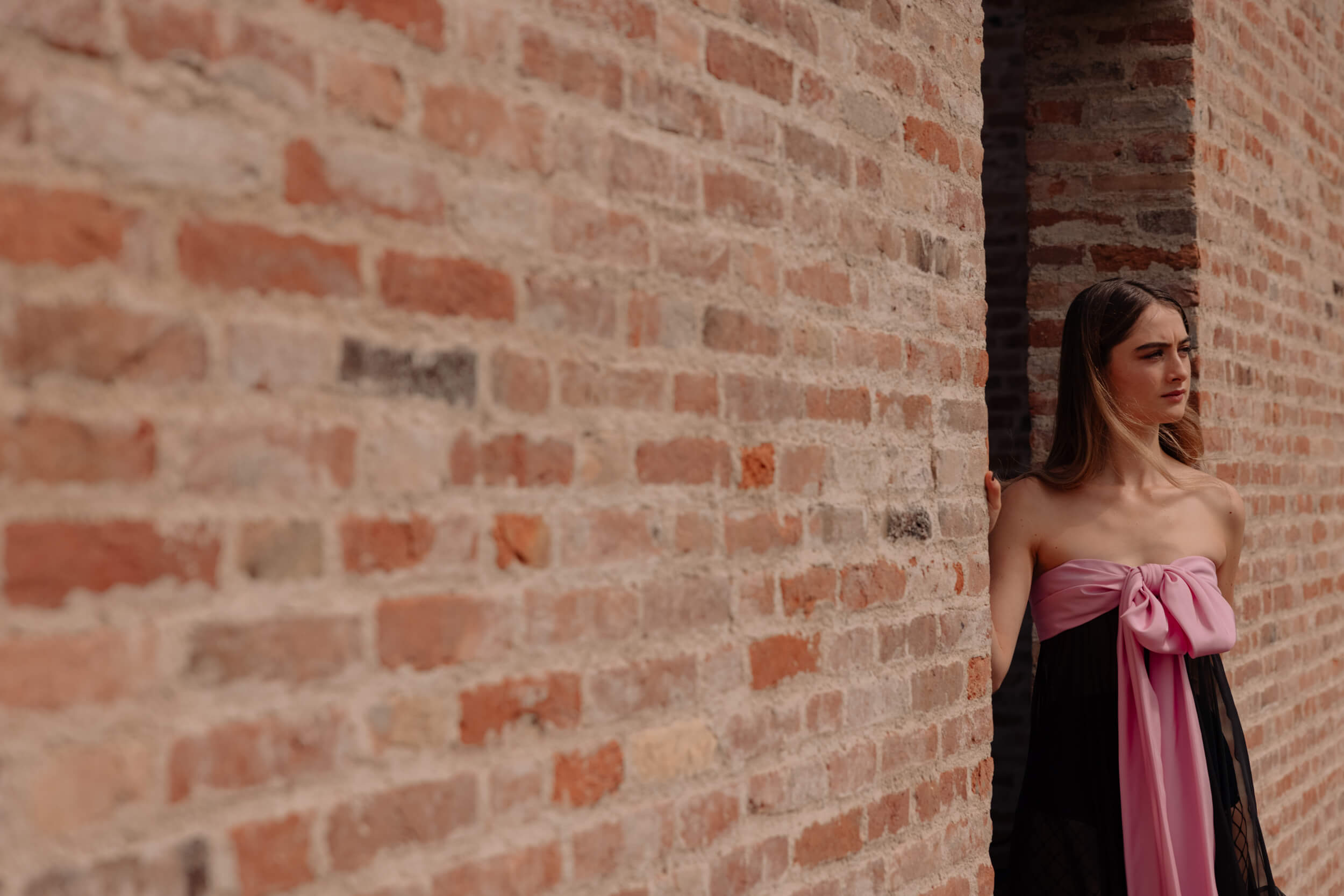 A real-life character you would dream to play?
I would say Greta Gerwig. How cool would she be to play?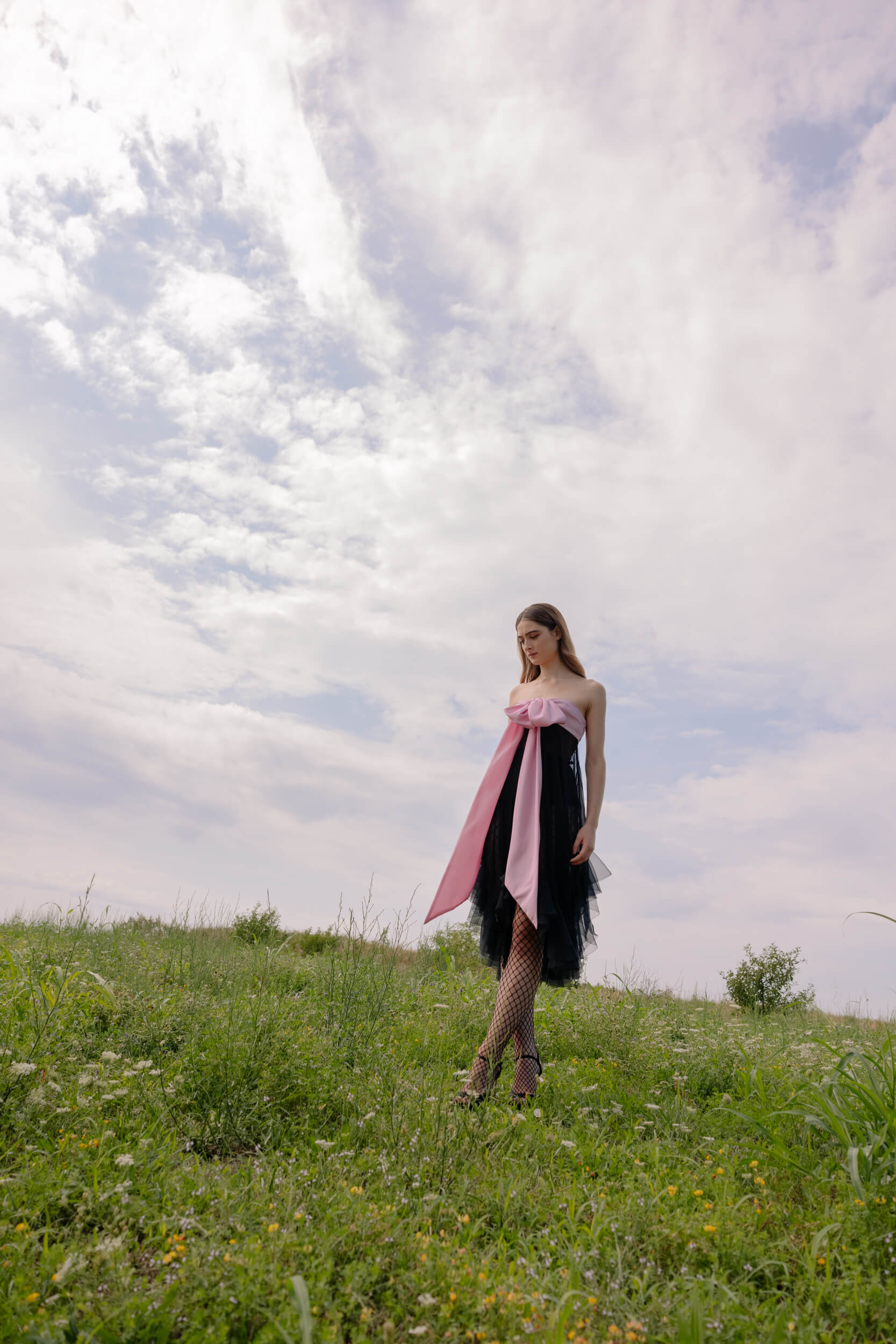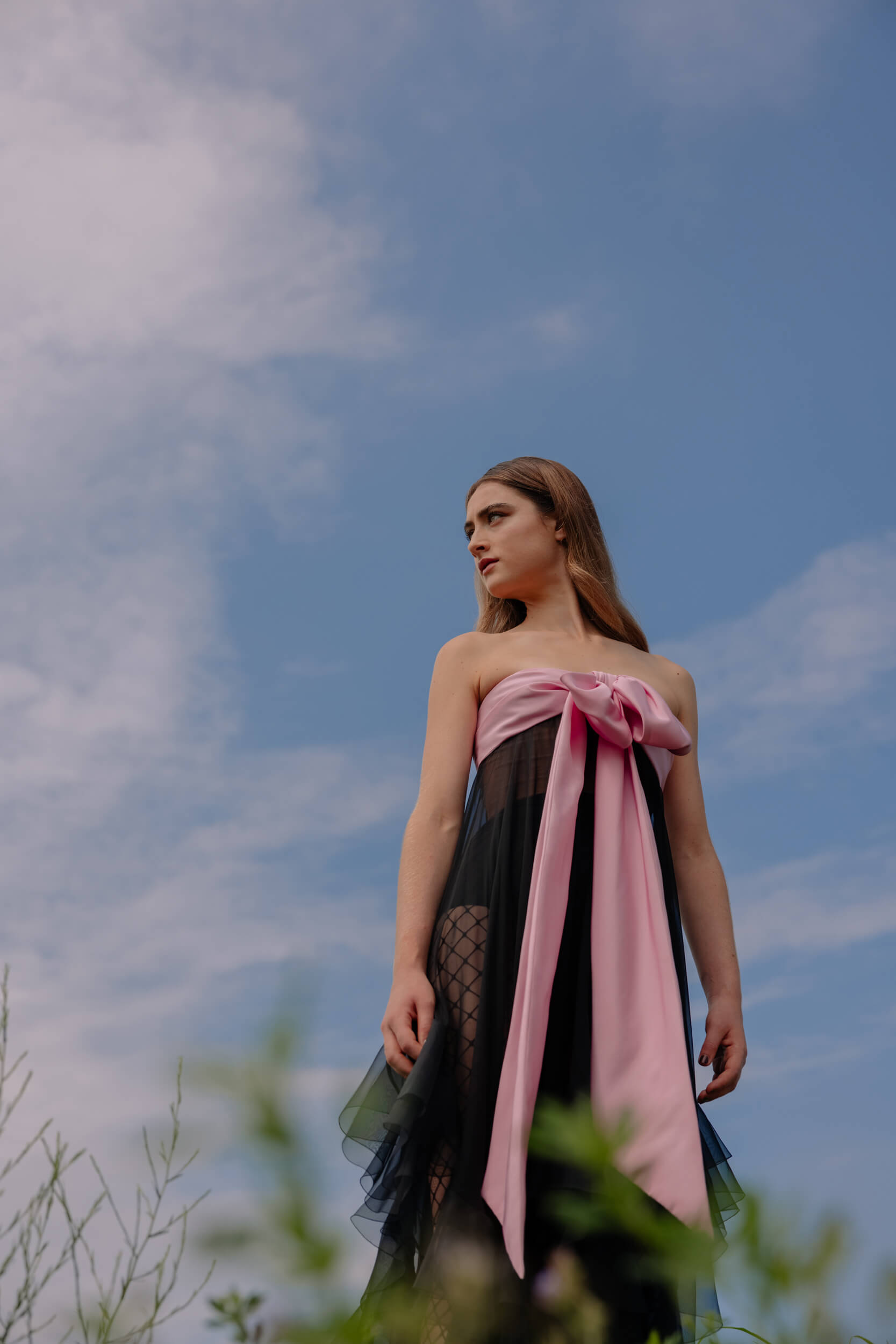 She's gorgeous.
What's your happy place?
My happy place is at home, with my family. Another very boring answer [laughs]. But I also love cooking, so in the kitchen: I love to set up my iPad, watch something, not talk to anyone, and cook. That's my happy place.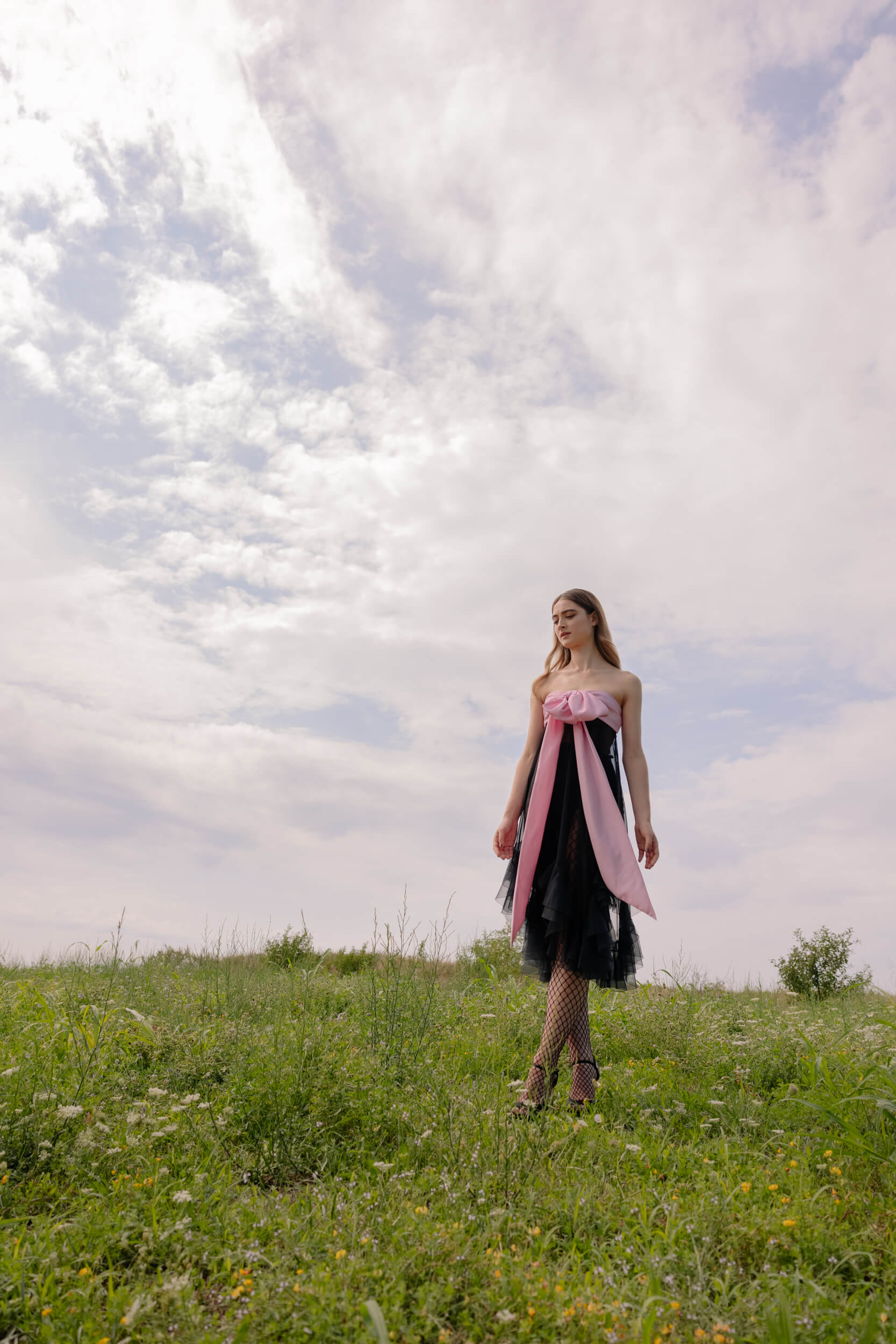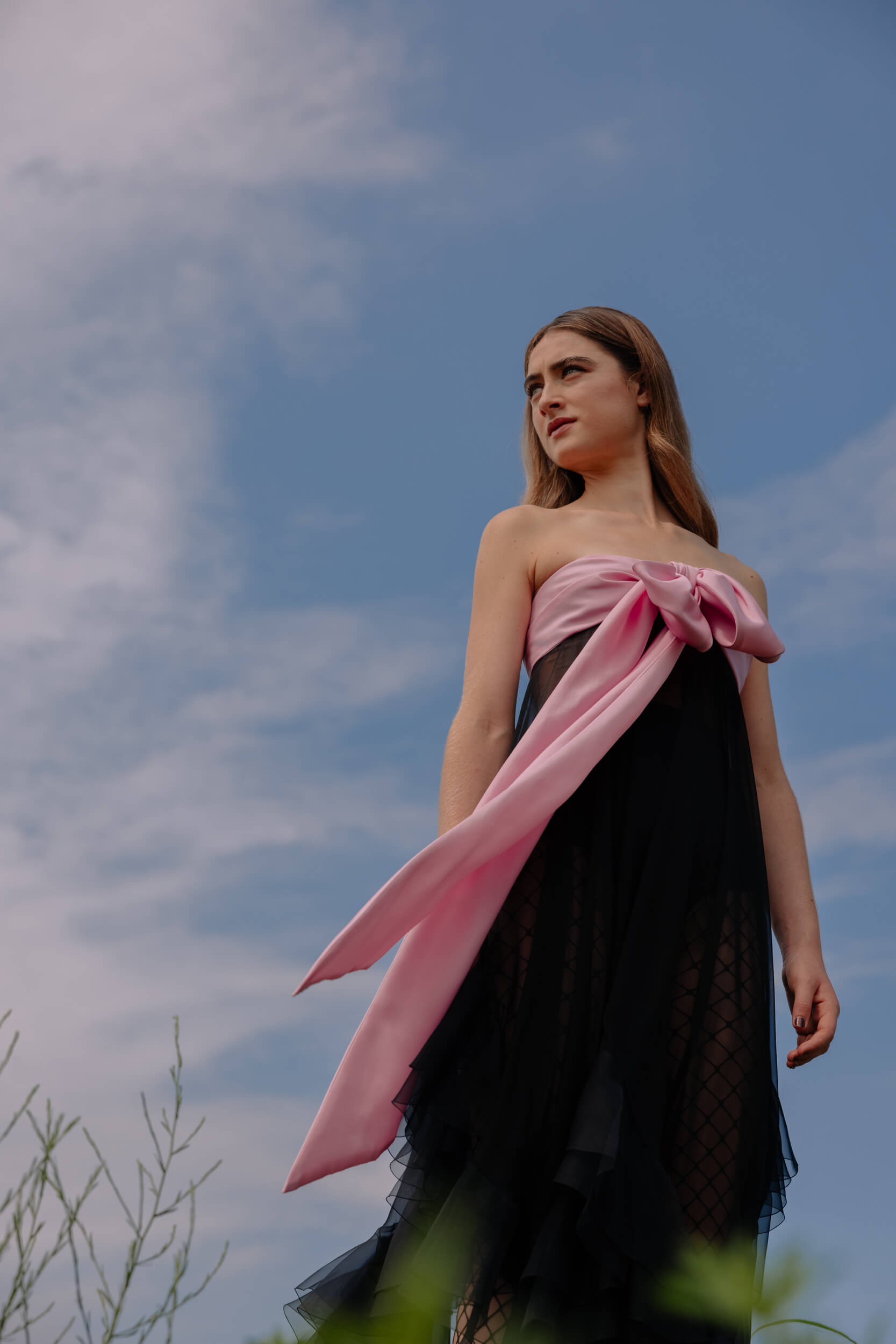 I love cooking, too, but I never have time to really dedicate to it, and every time I only do quick things…
I think that's why it's relaxing, though, because you can't half-heartedly do it, you have to really focus on it.