Alessandro De Benedetti returns under the spotlight, between mystery and eccentricity, with the Syn FW24 collection, made of haute couture looks with obscure-retro veins, and born due to the collaboration with Lineapelle.
Let's take a short, but necessary, step back: Alessandro De Benedetti, after working as an assistant for Thierry Mugler in Paris and having been Creative Director of the Maison Mila Schön and Romeo Gigli, in 2022 launched the Syn/Alessandro De Benedetti line, which represents a return to the original DNA of the designer, made of elegance and tailoring. In other words, a dedication of inspirations and fabrics designed for women in love with fashion in all its forms.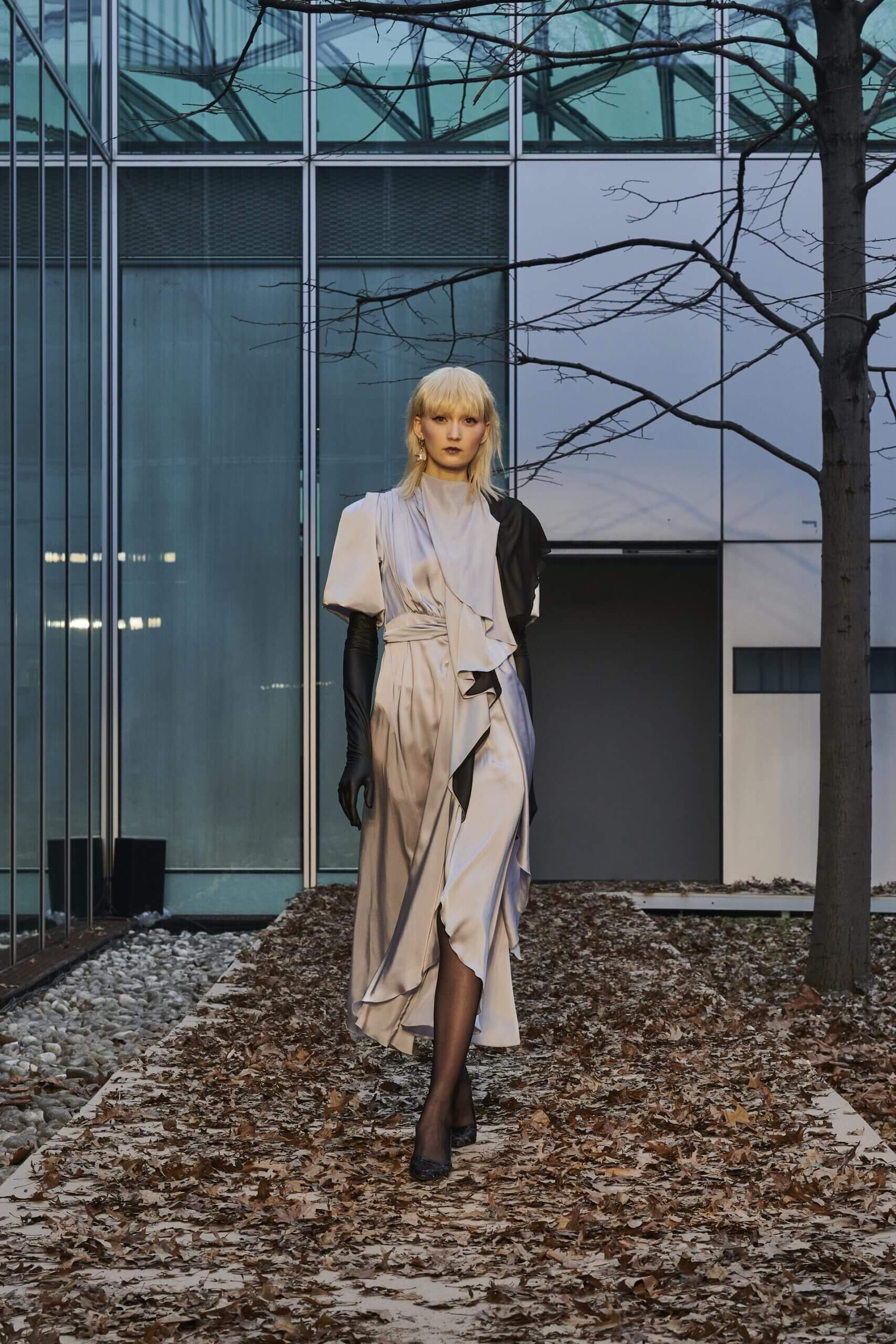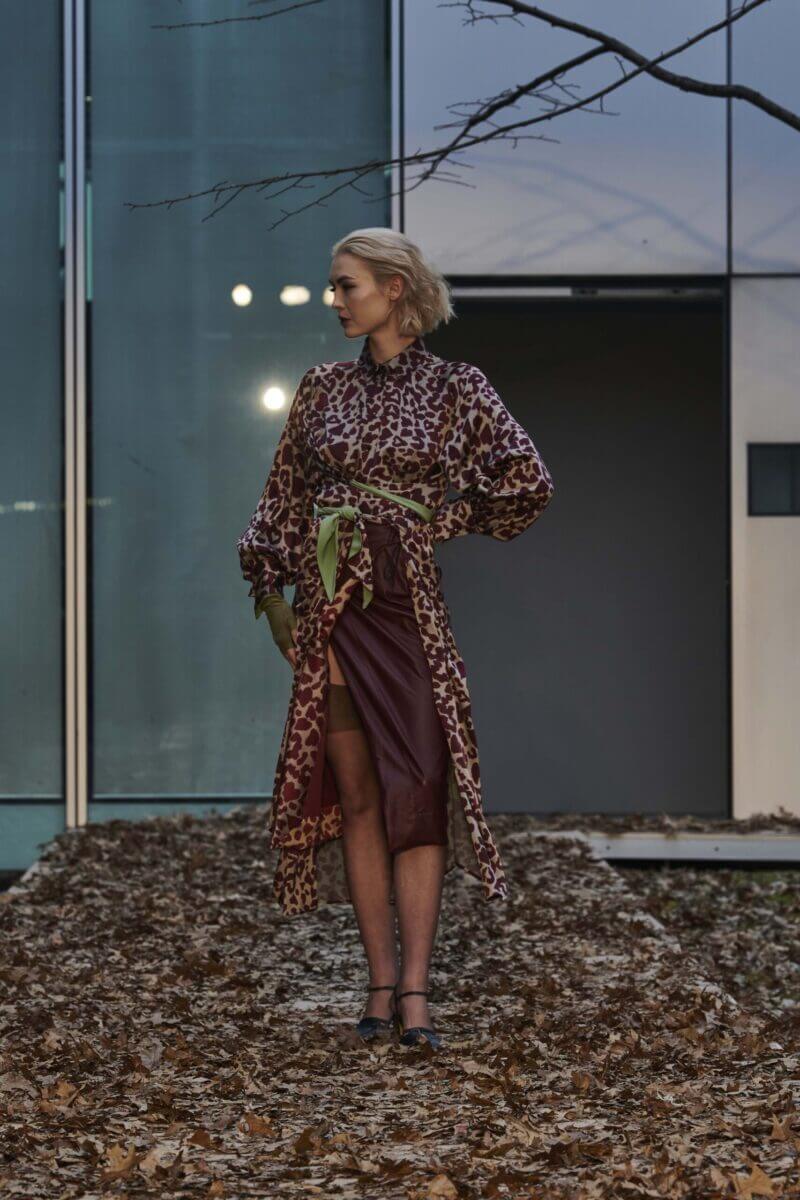 We then get to the new collection, which is inspired by two visual memories: the cult movie "Histoire d'O," famous for its impertinent and iconic sensuality, and the emotional suggestions born from the murky and bewitching polaroids of Carlo Mollino. Alessandro De Benedetti combines these elements in a wardrobe with a sophisticated and erotic flavor, dominated by materials such as crêpe de Chine, silk ponginette and double wool crêpe, but also rouge noir aniline leather and light cognac leather, characterized by the "full hand" finish created in collaboration with the prestigious "Laser Fashion" tannery in Solofra.
A demi-couture project of 45 models ranging from ice to jade green to nude, with more or less hidden slits, sheath dresses, bustiers, blouses and patterns with ruby hearts or, better yet, blood (a clear reference to the passion of Corinne Cléry, protagonist of "Histoire d'O", for her icy lover). And again, the reason for the slanted way the fabric falls, acting as a common thread between almost all the models, leather tails, unexpected proportions and masculine heights that play between what is seen and what is hidden in the shadows, between curiosity and secret, reminding us once again how fashion is nothing more than a game of understanding and looks between creator and spectator, all silent protagonists of a new chapter of style.