There are two main sources of inspiration in Vivetta's new collection: the philosophy of the Russian artist Andrey Remnev and the grunge style of the '90s, as seen also on the make-up of choice.
The fashion-show opened with pastel colored items symbolizing a dreamy and contemporary atmosphere adorned by precious hand-made decorations such as embroideries and details realized with beads, sequins and Swarovski. The fantasy texture refers to the world of nature, as presents in the artist's paintings, with flowers, dragonflies, butterflies, swallows and fishes drown on skirts, shirts and mini-dresses.
Another emerging element of the collection is the research of contrast between volume and lightness. Wispy crinoline, waterfalls of tulle and organza, colored feathers, lace and transparencies are in contrast with structured dresses such as the hand dyed voluminous denim bustier.
The light and sophisticated look is compared to the decisive and revolutionary '90s Pop culture style, whose jeans texture represents the silver thread. The underground style is shown in the maxi T-shirts, in the oversize items and in strong colorful details, such as feather boas and sequins.
The look is finally completed by glittered high-boots in contrast with colorful ballerina flats, which refer to the creative use of color of the contemporary Russian artist.
___________
Volume and Lightness
___________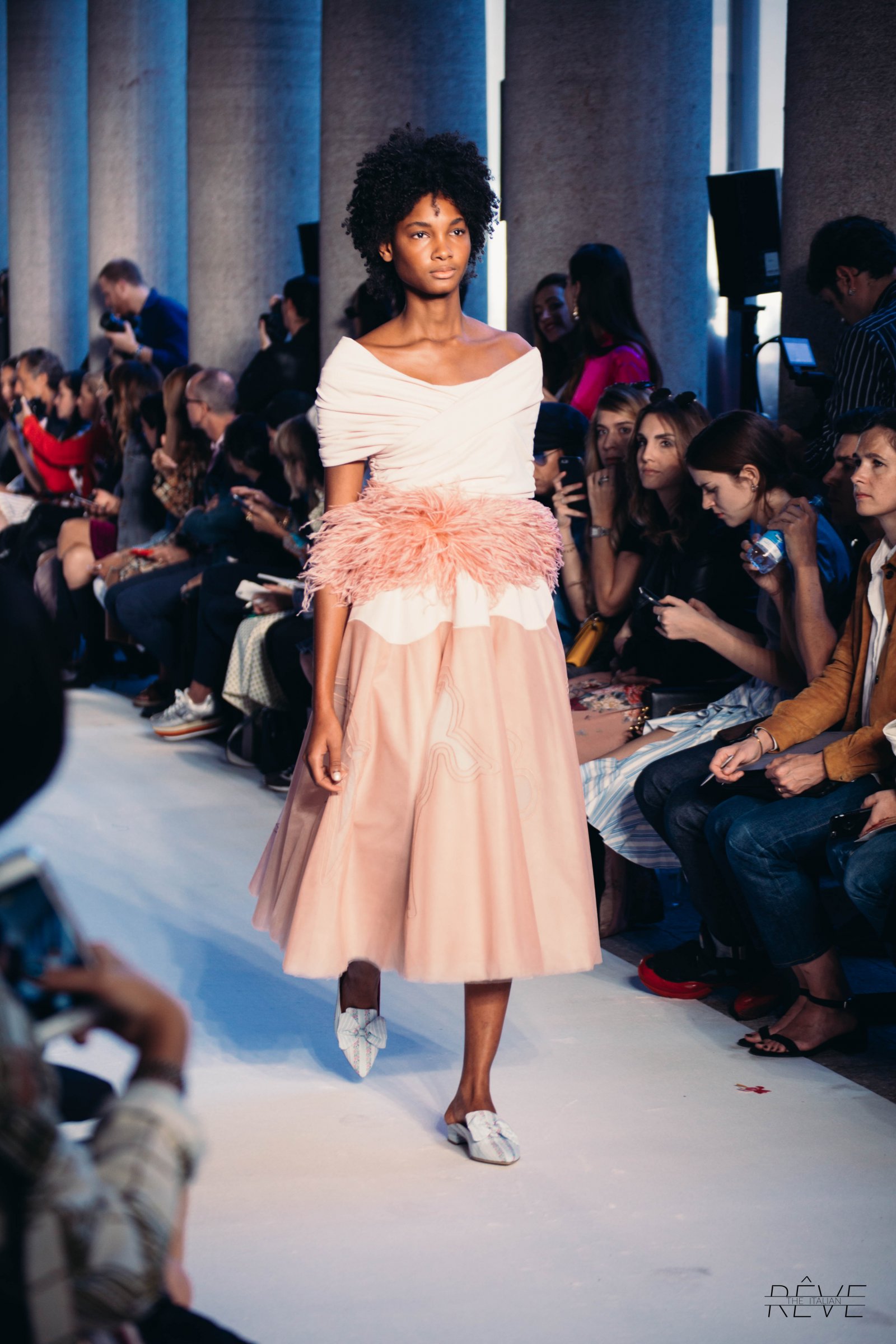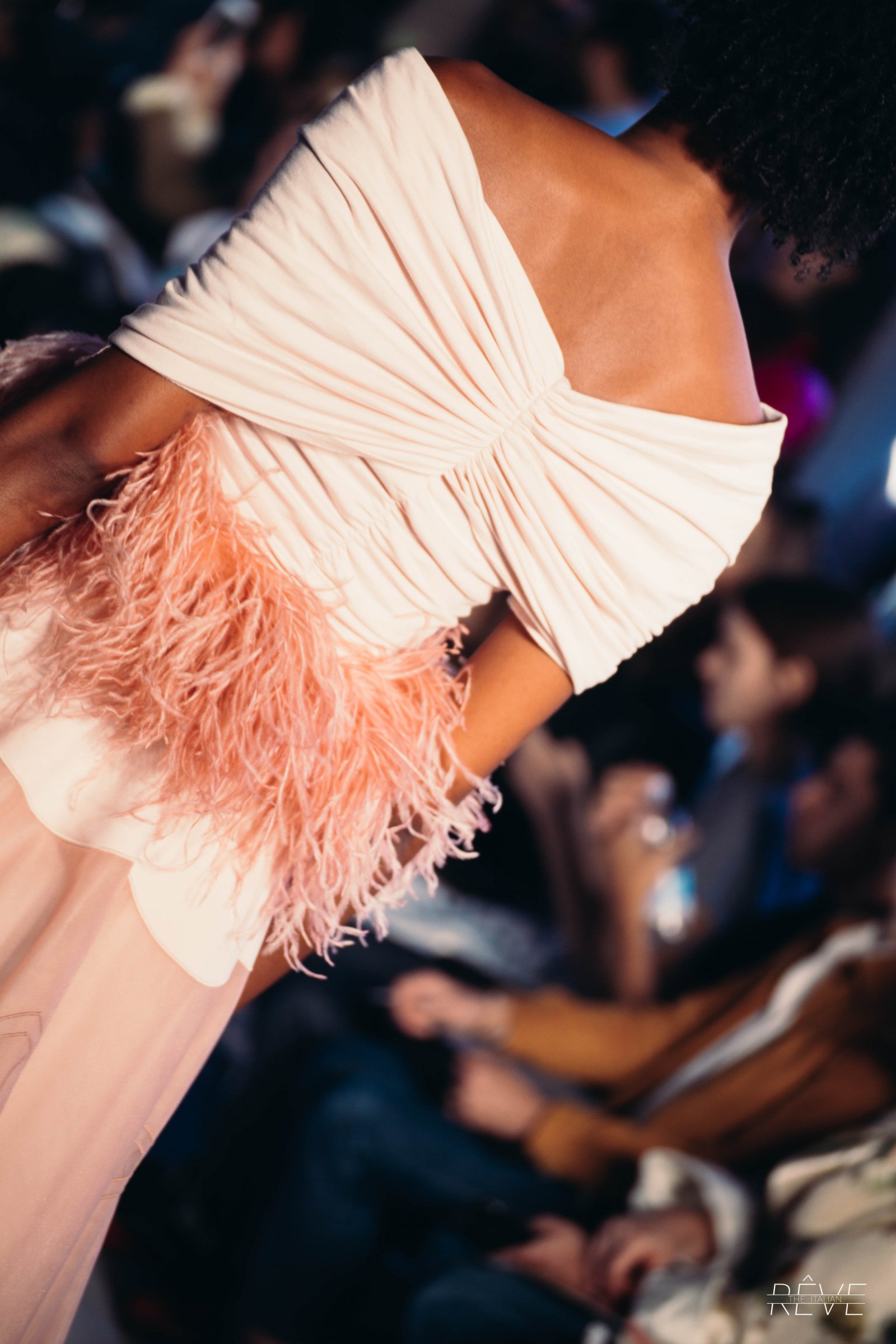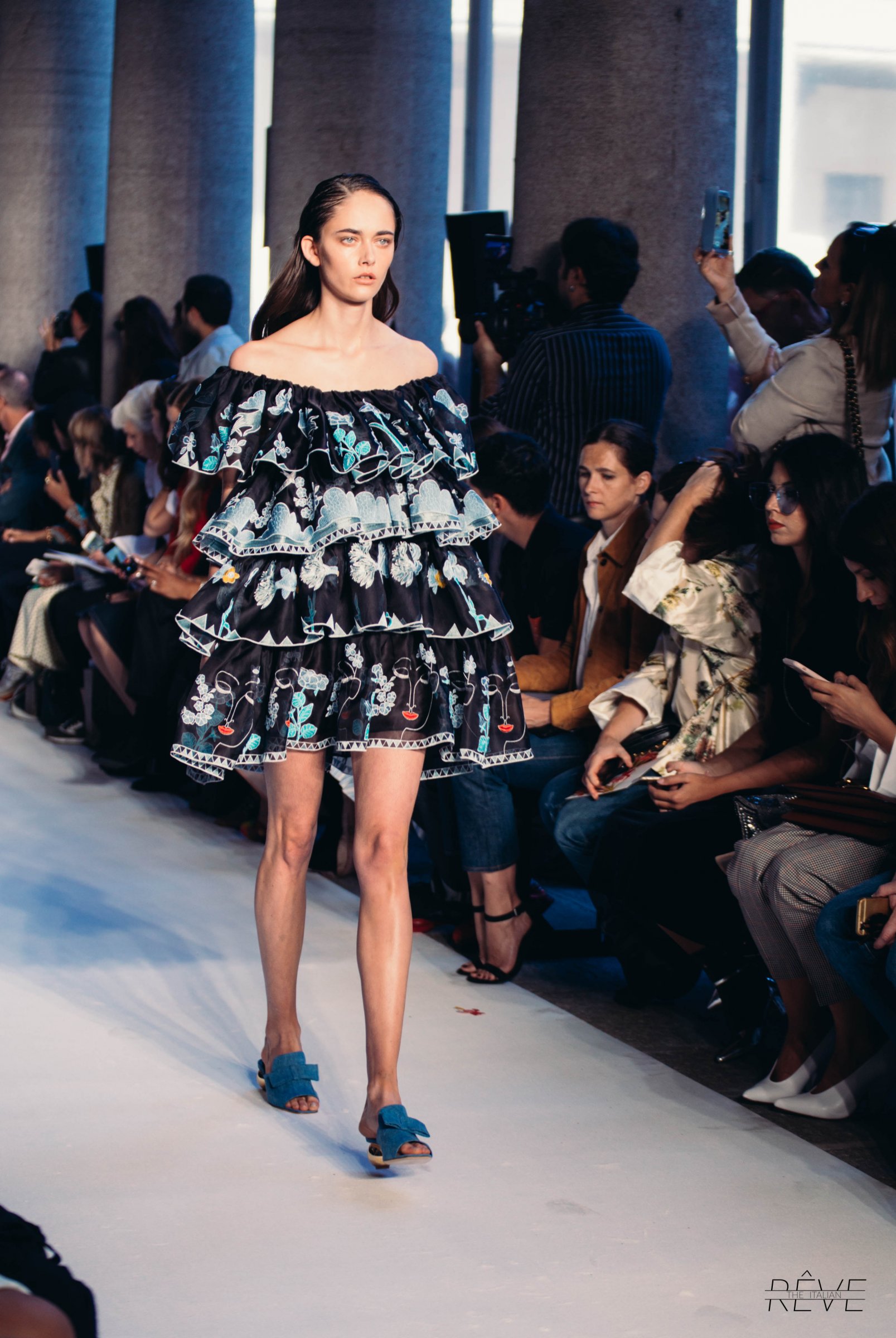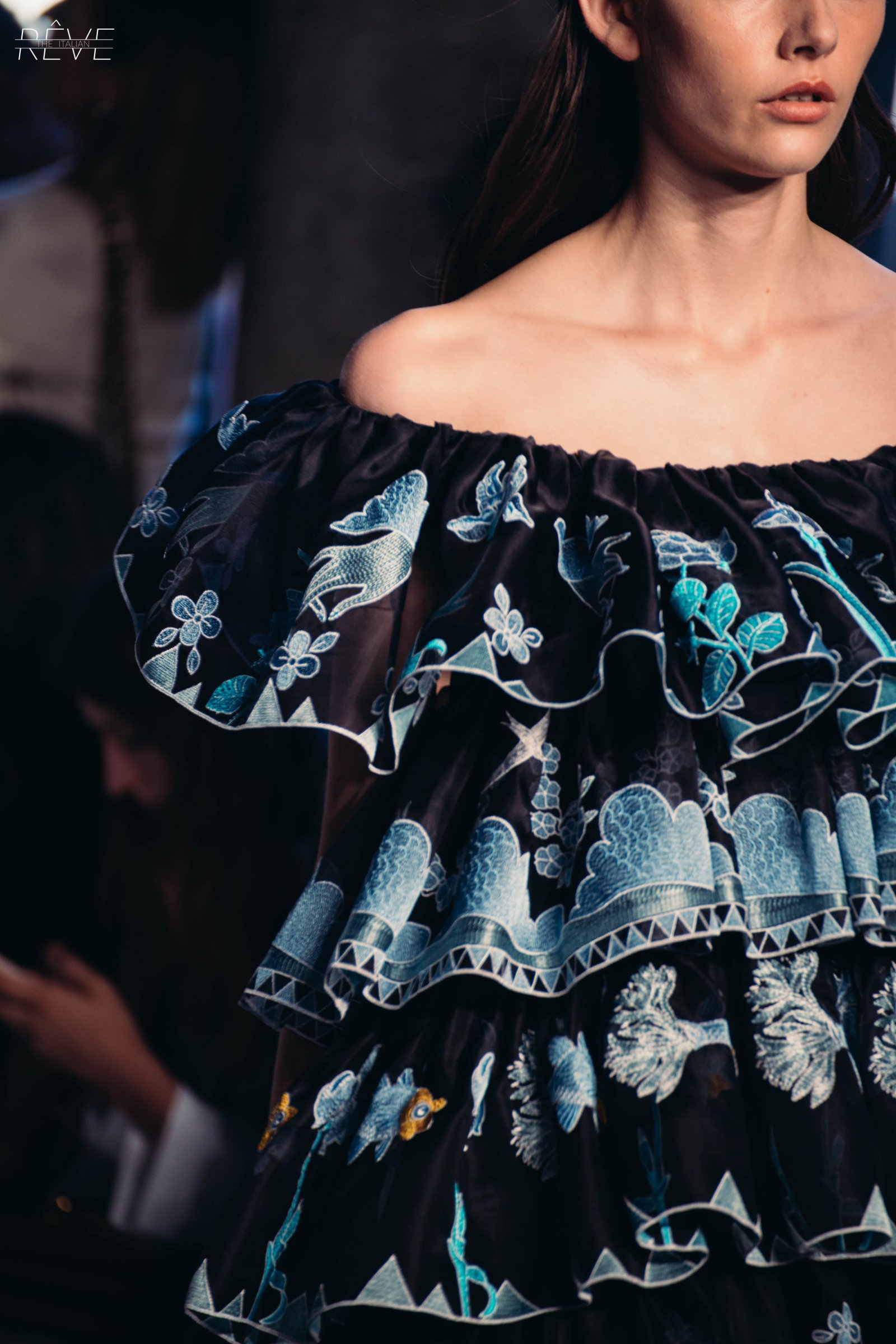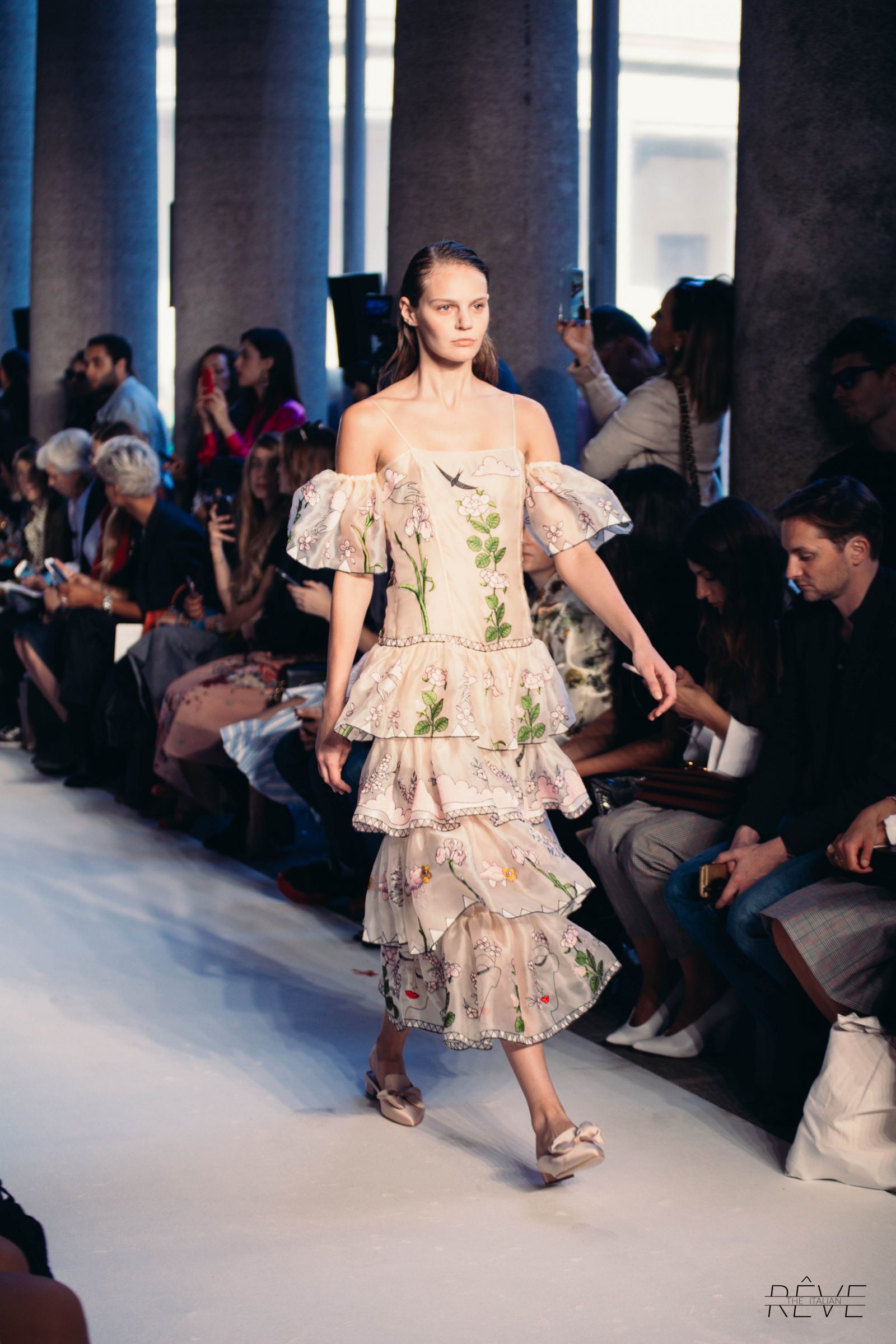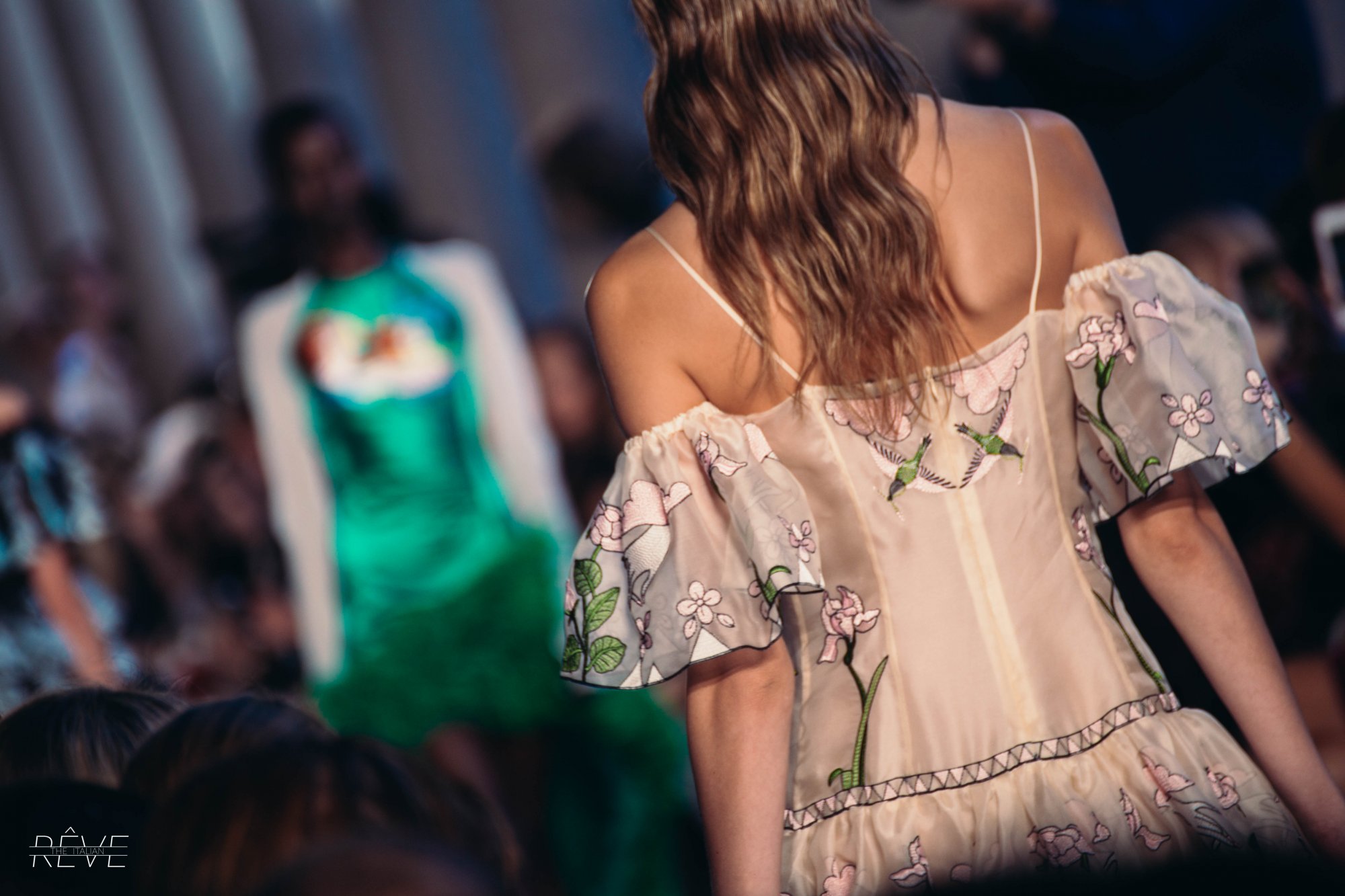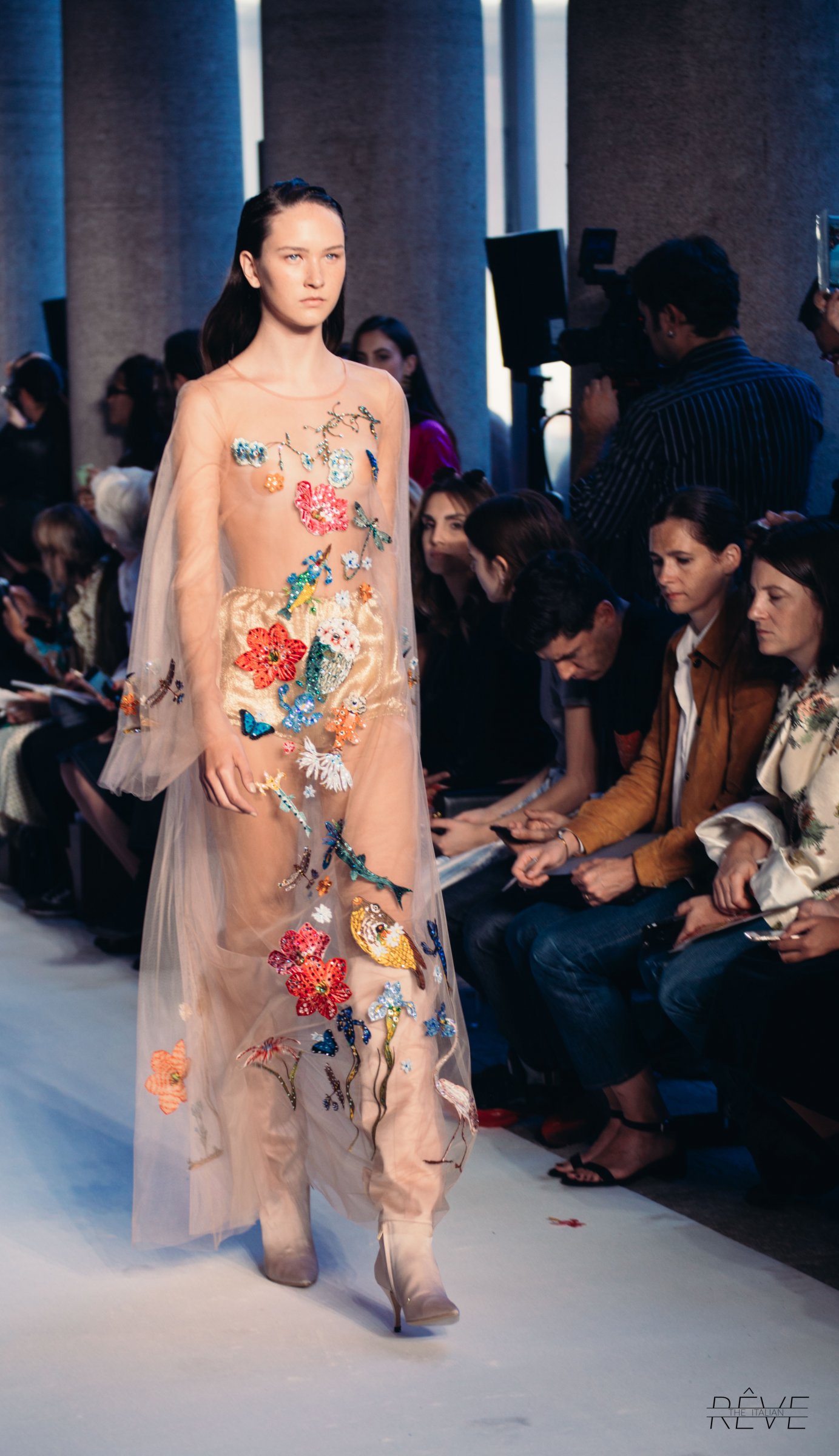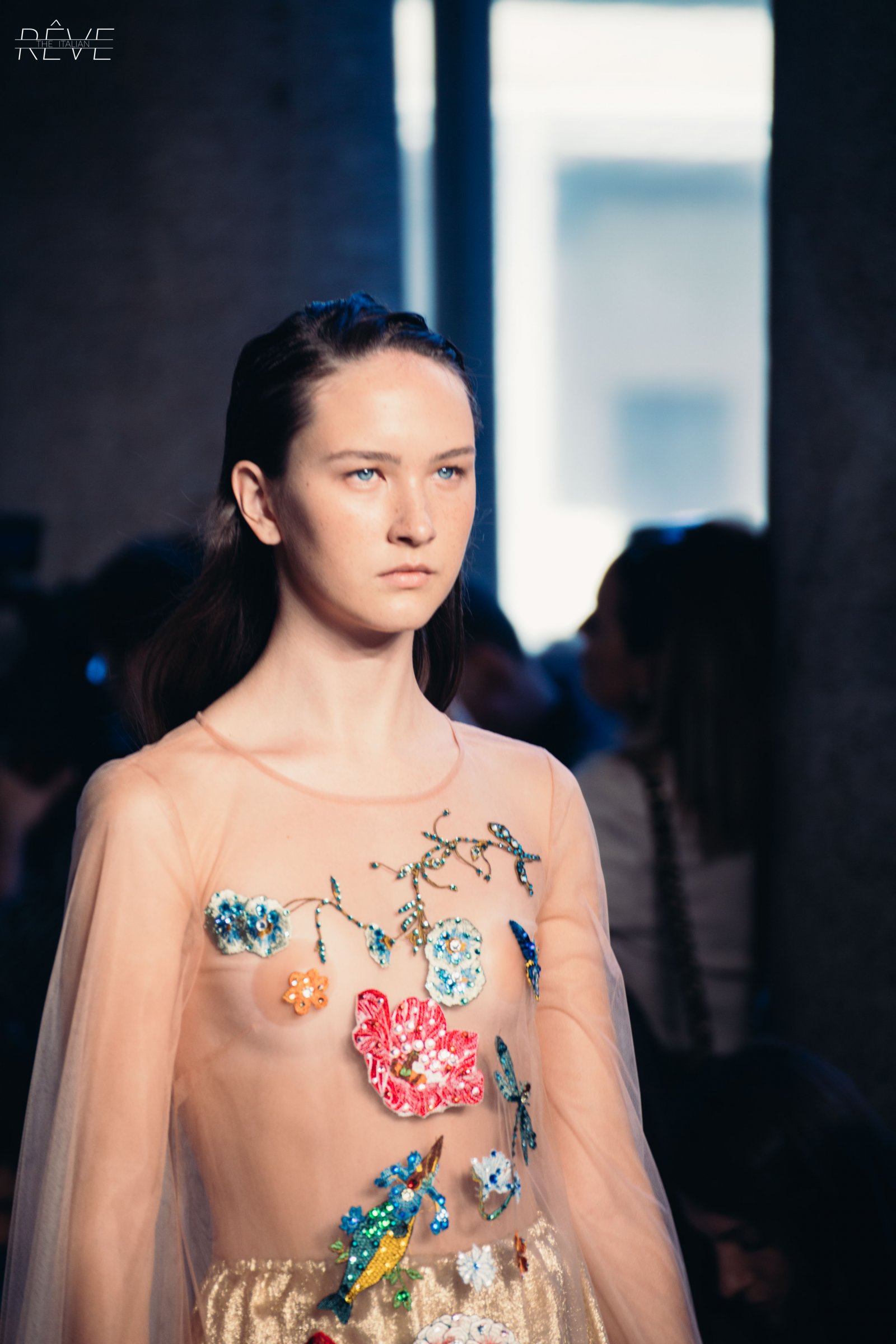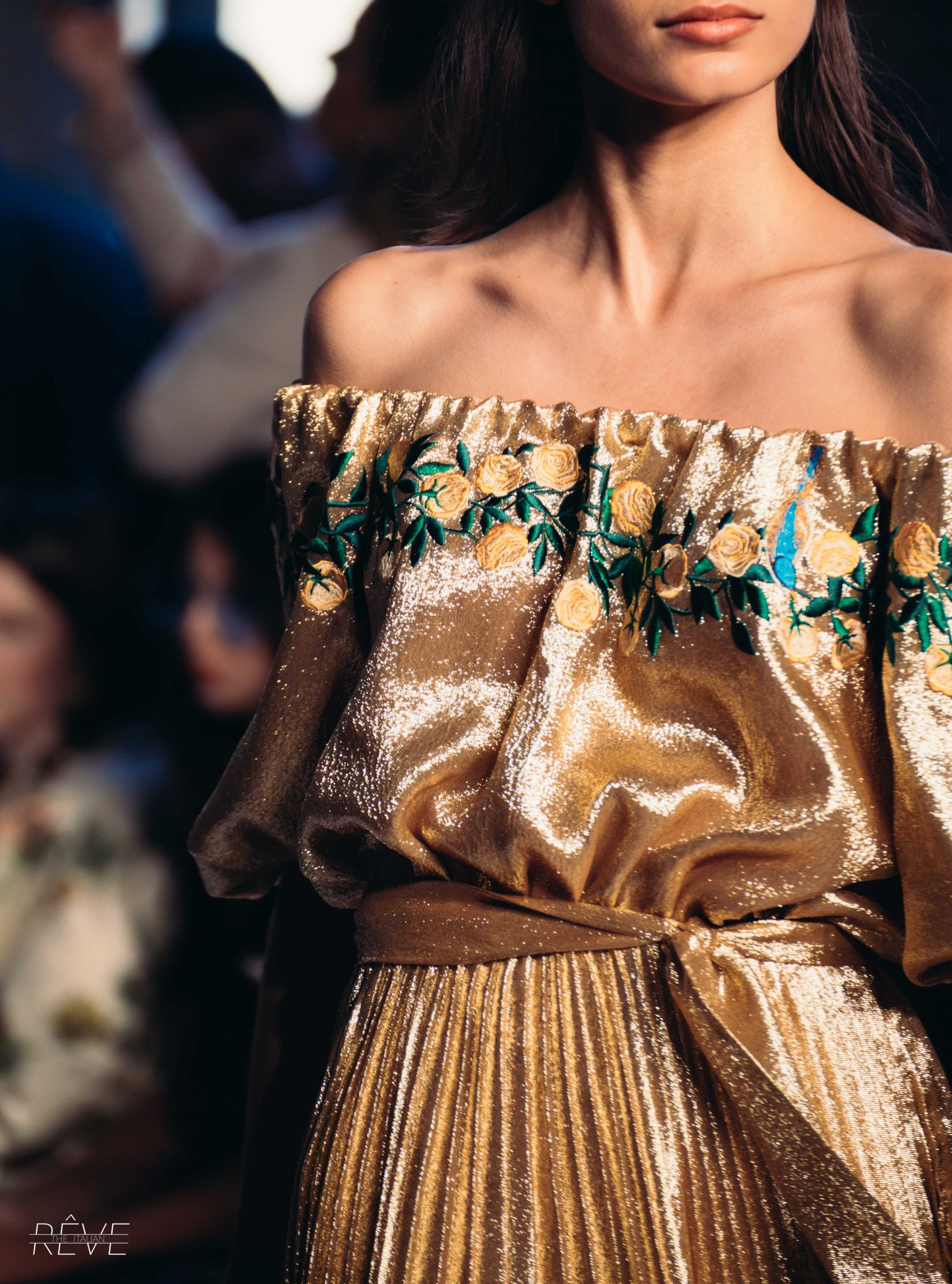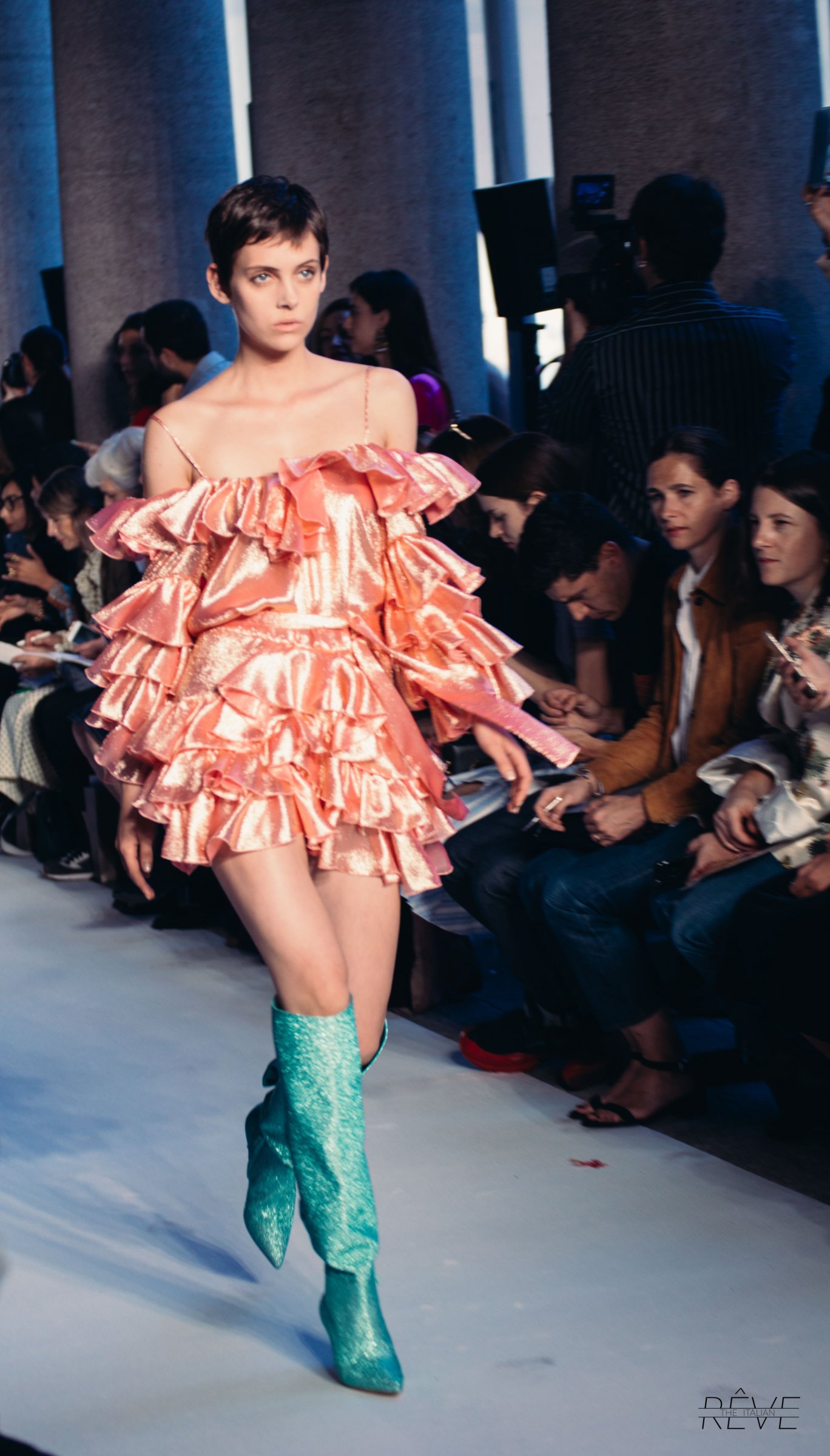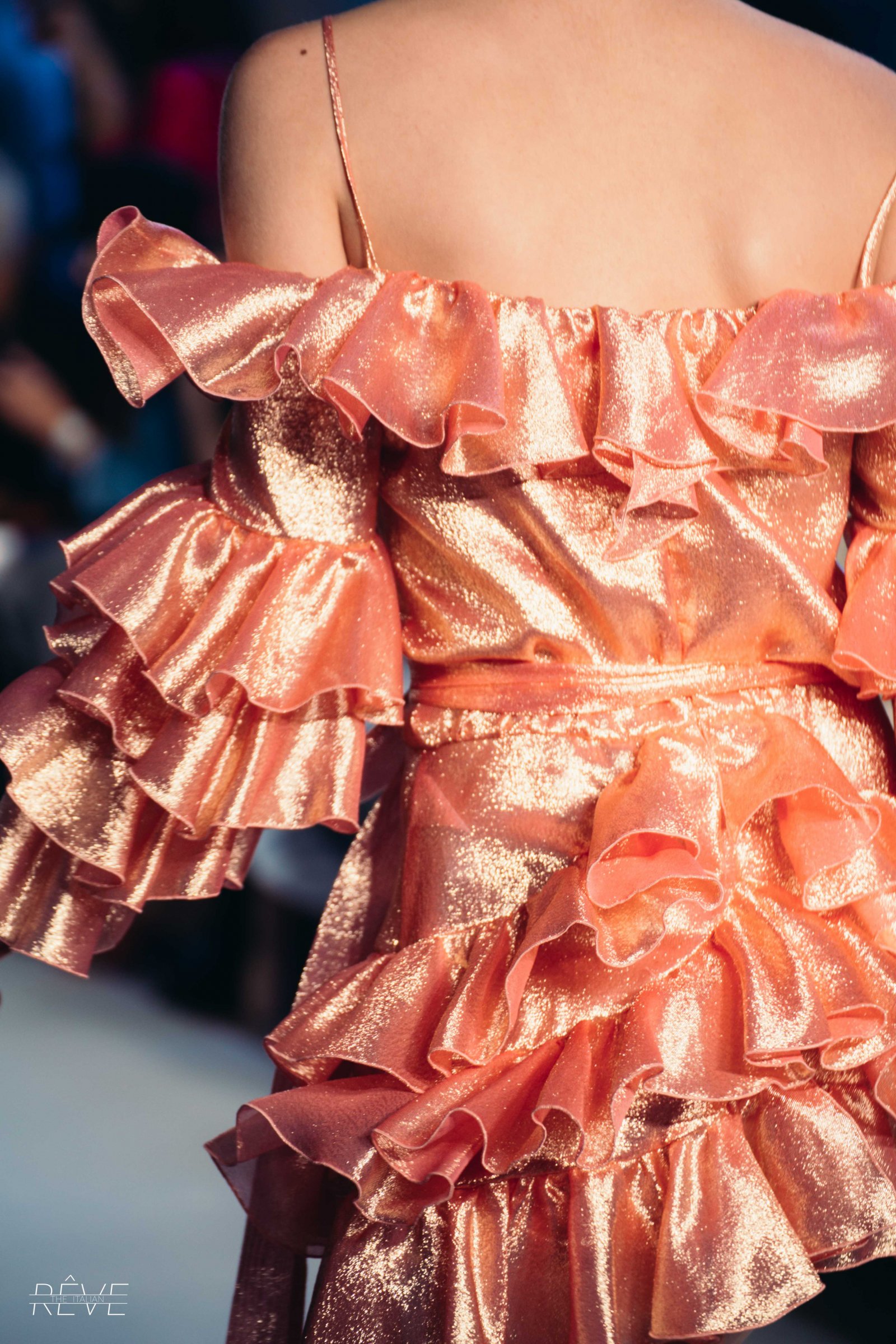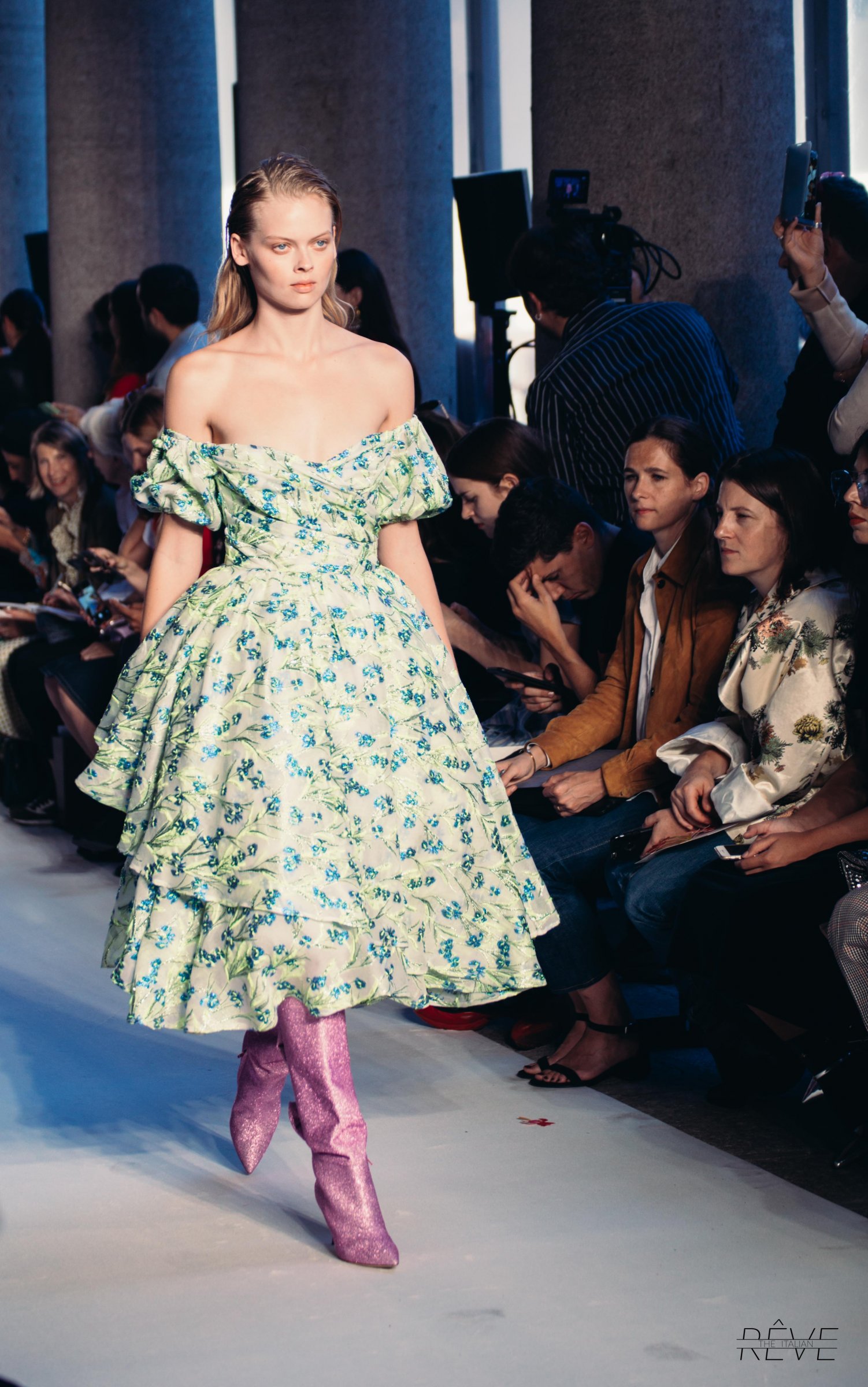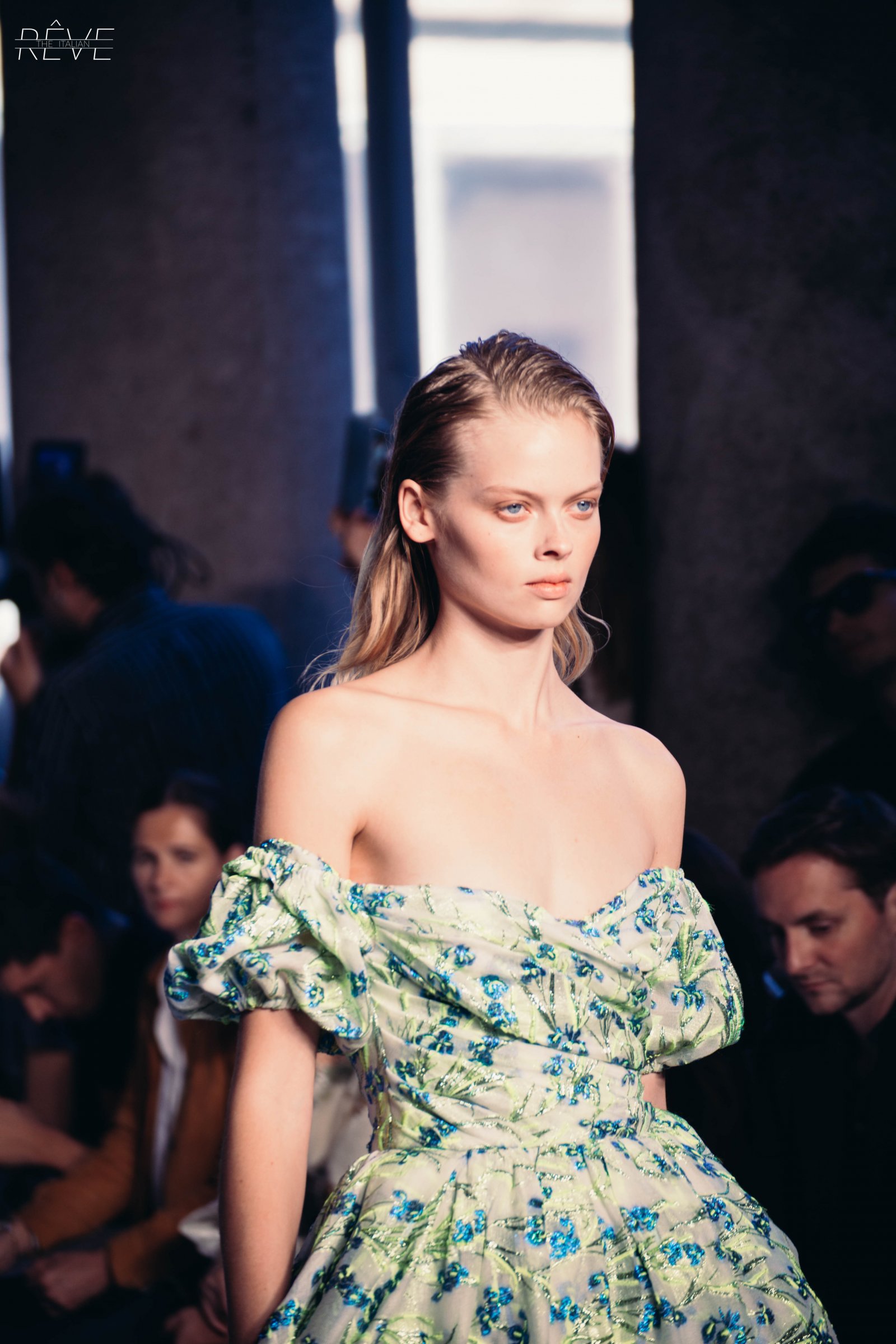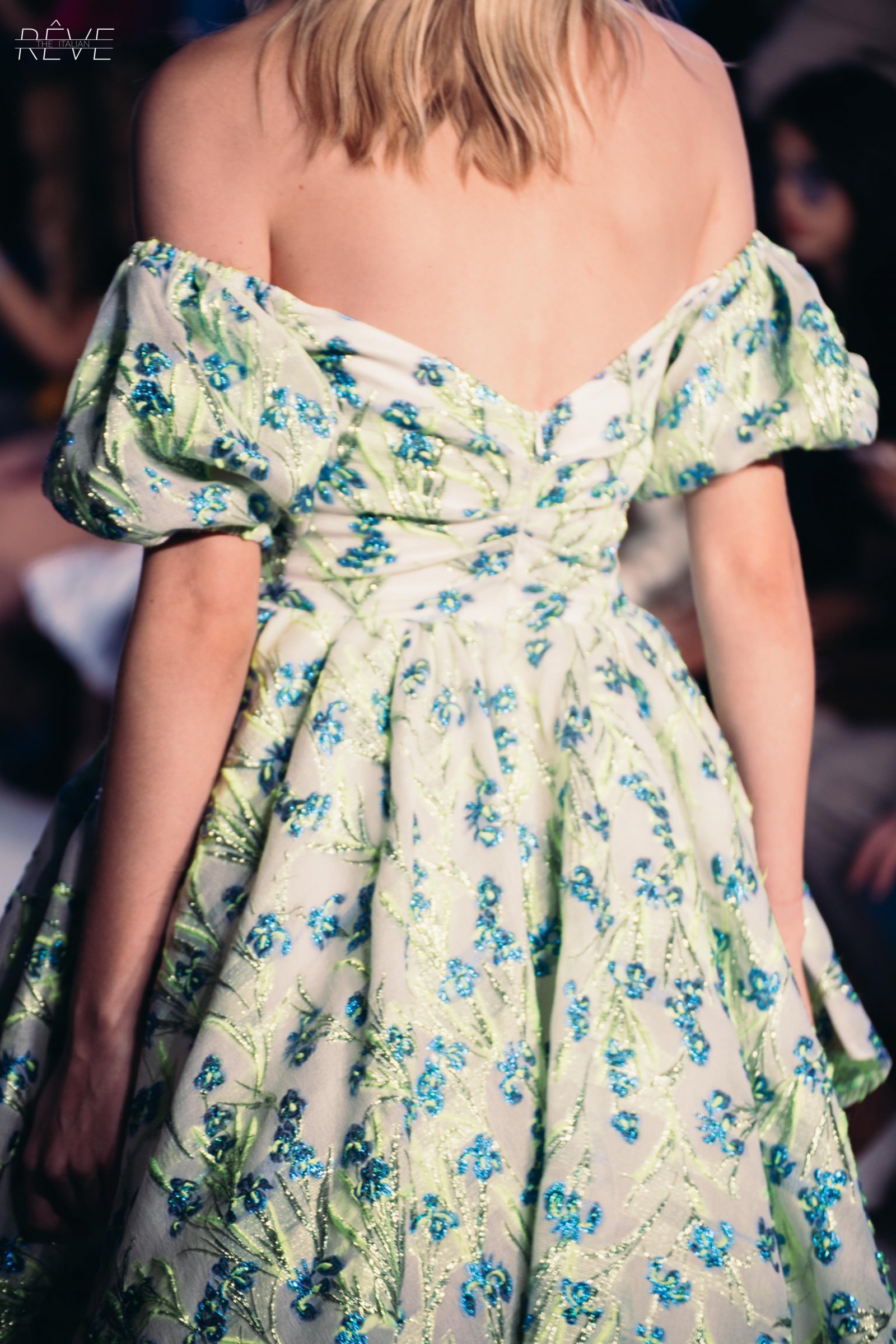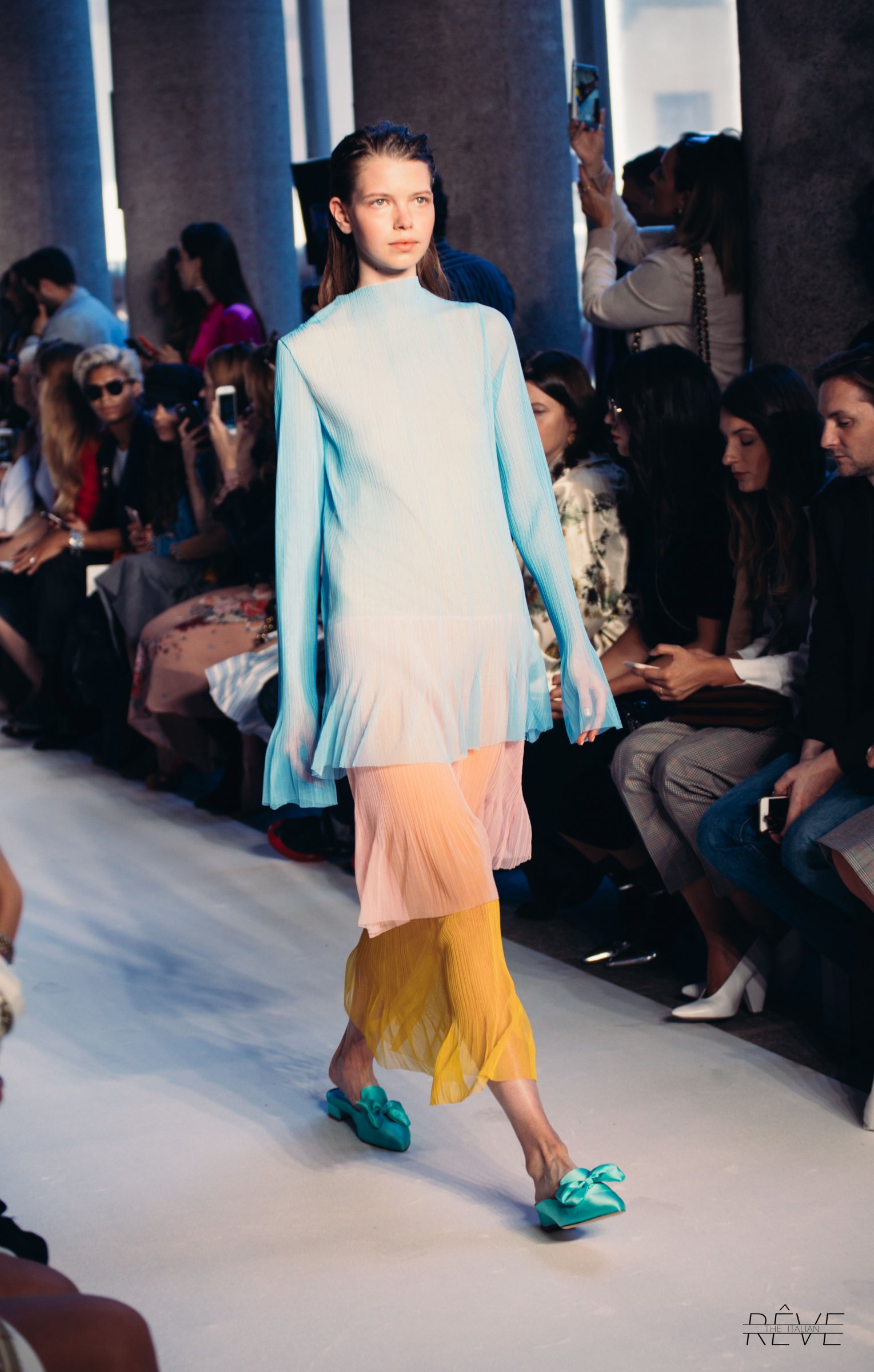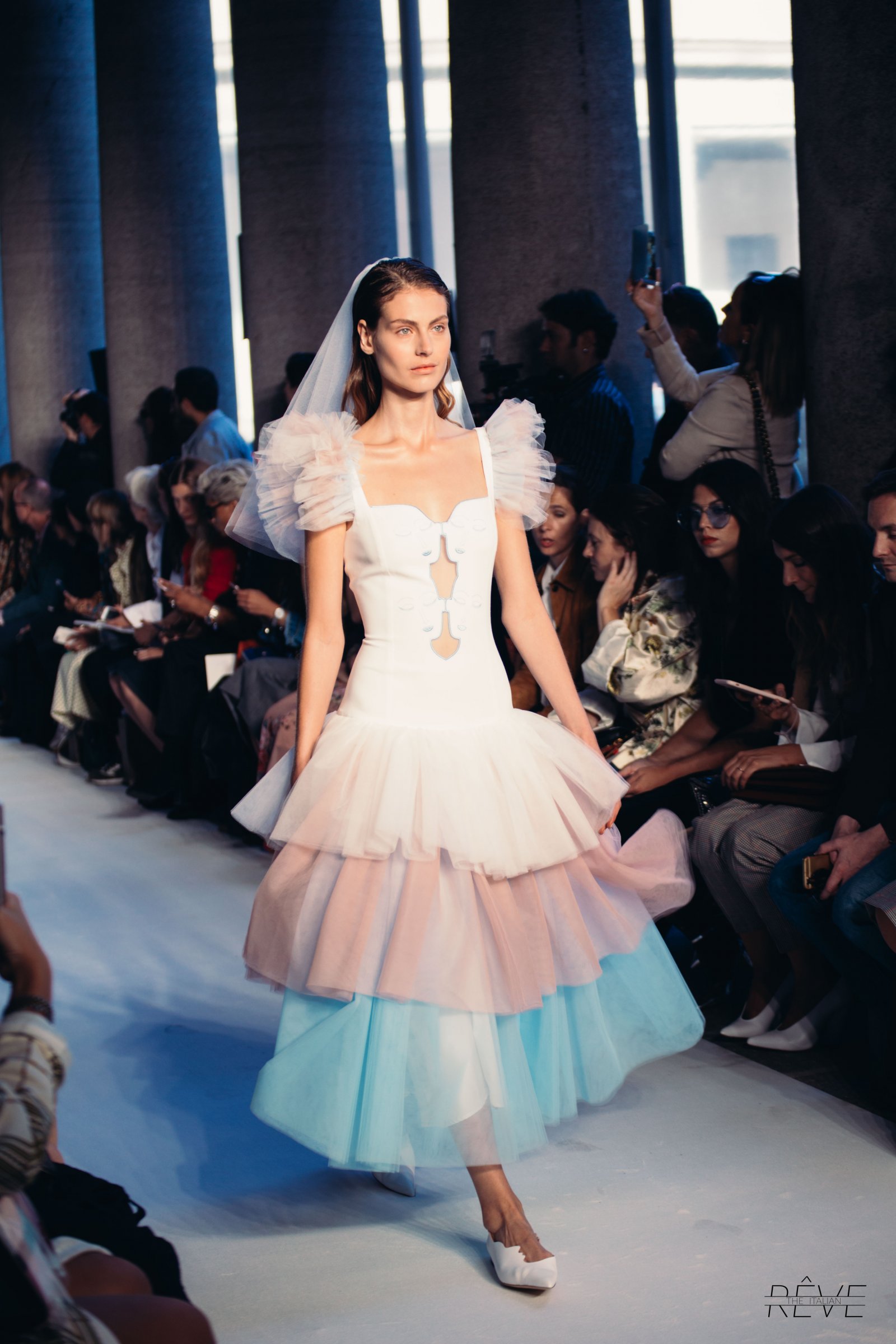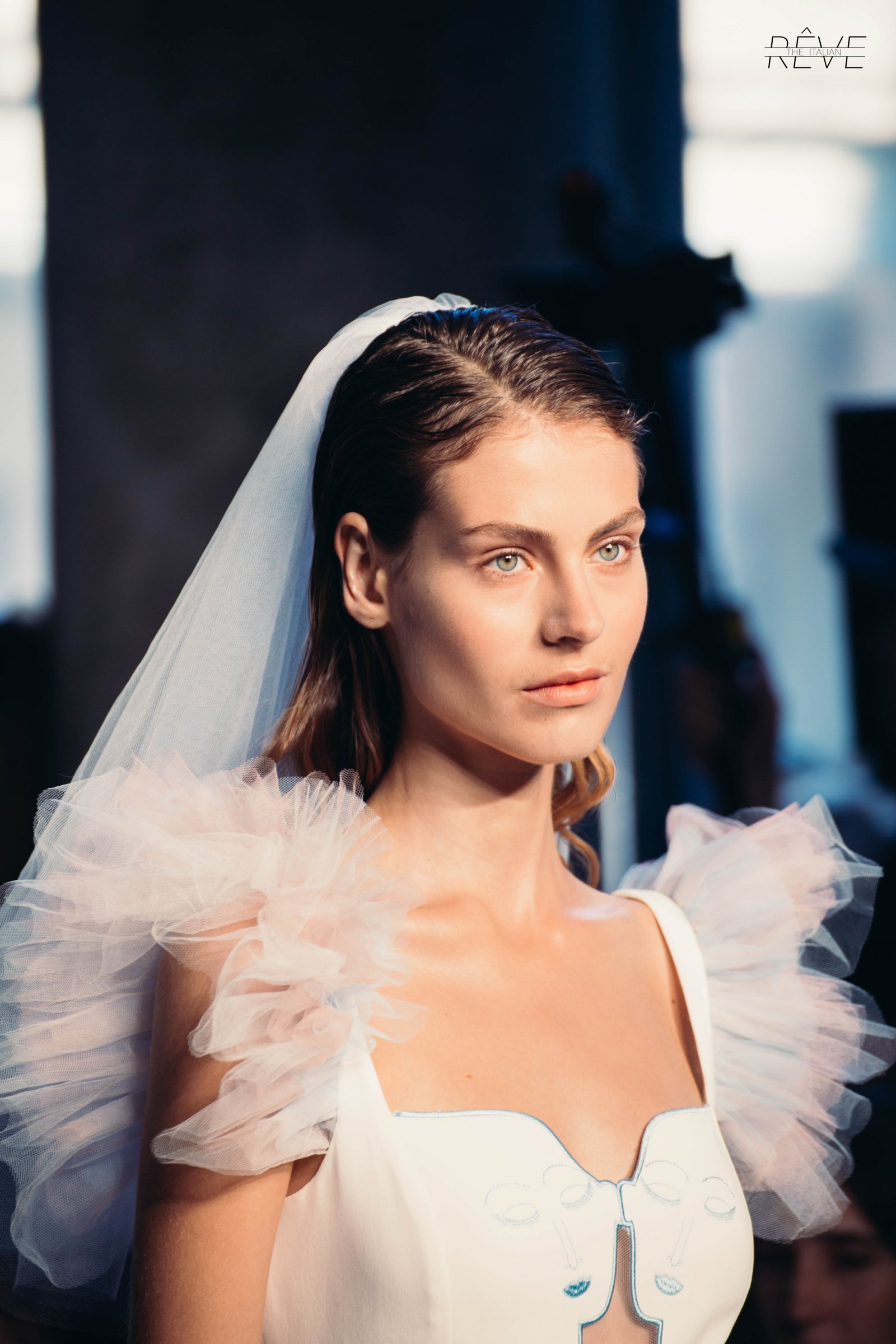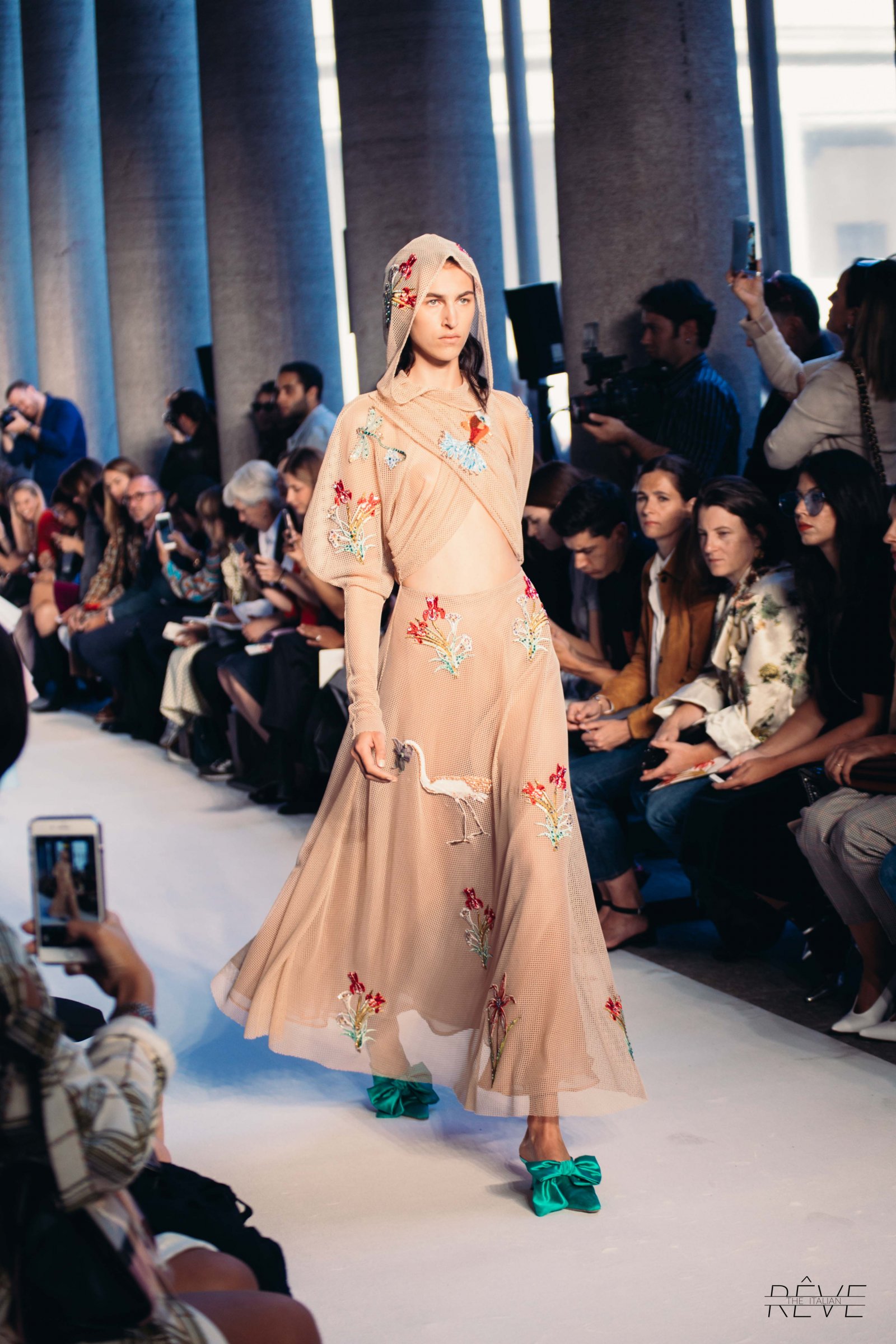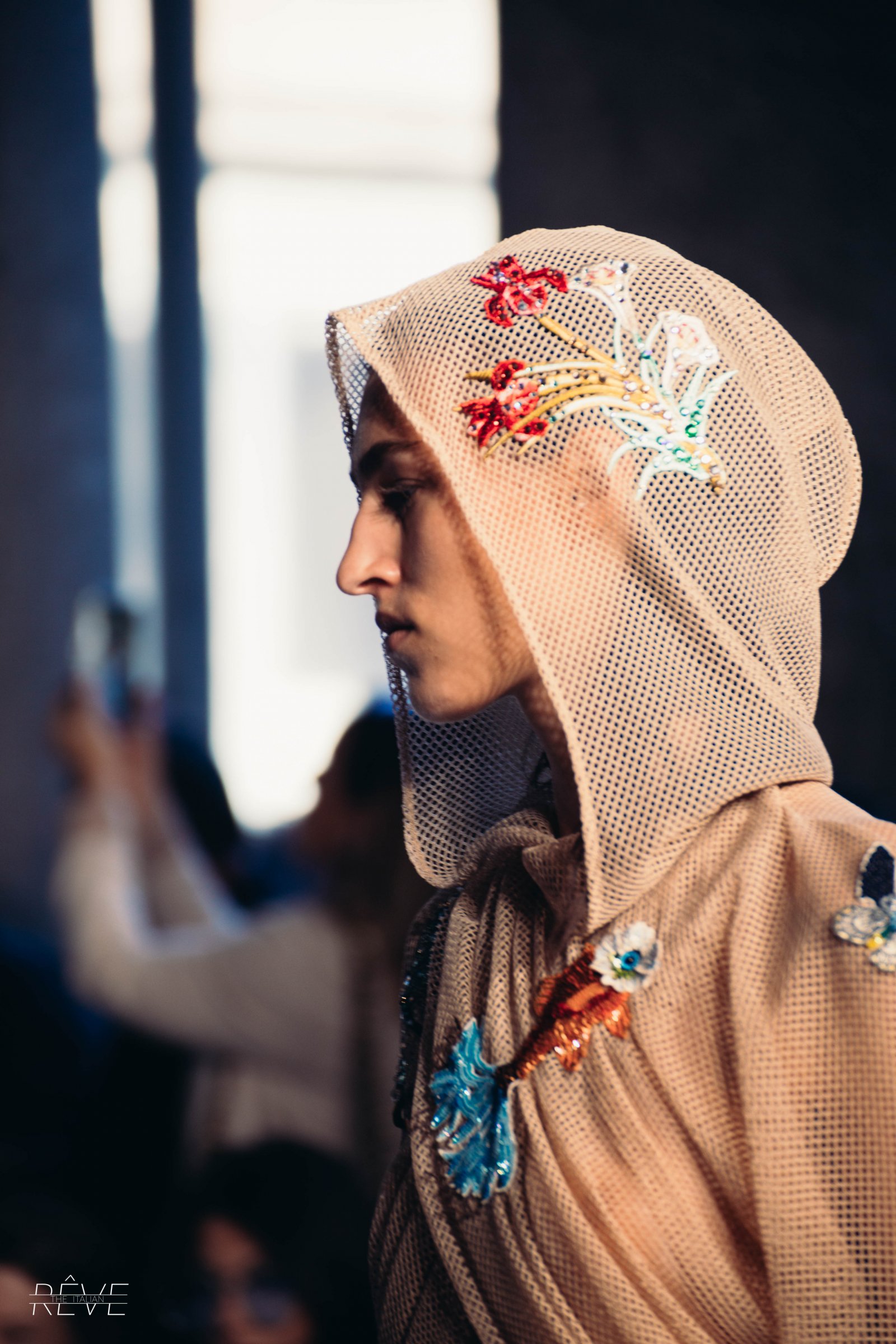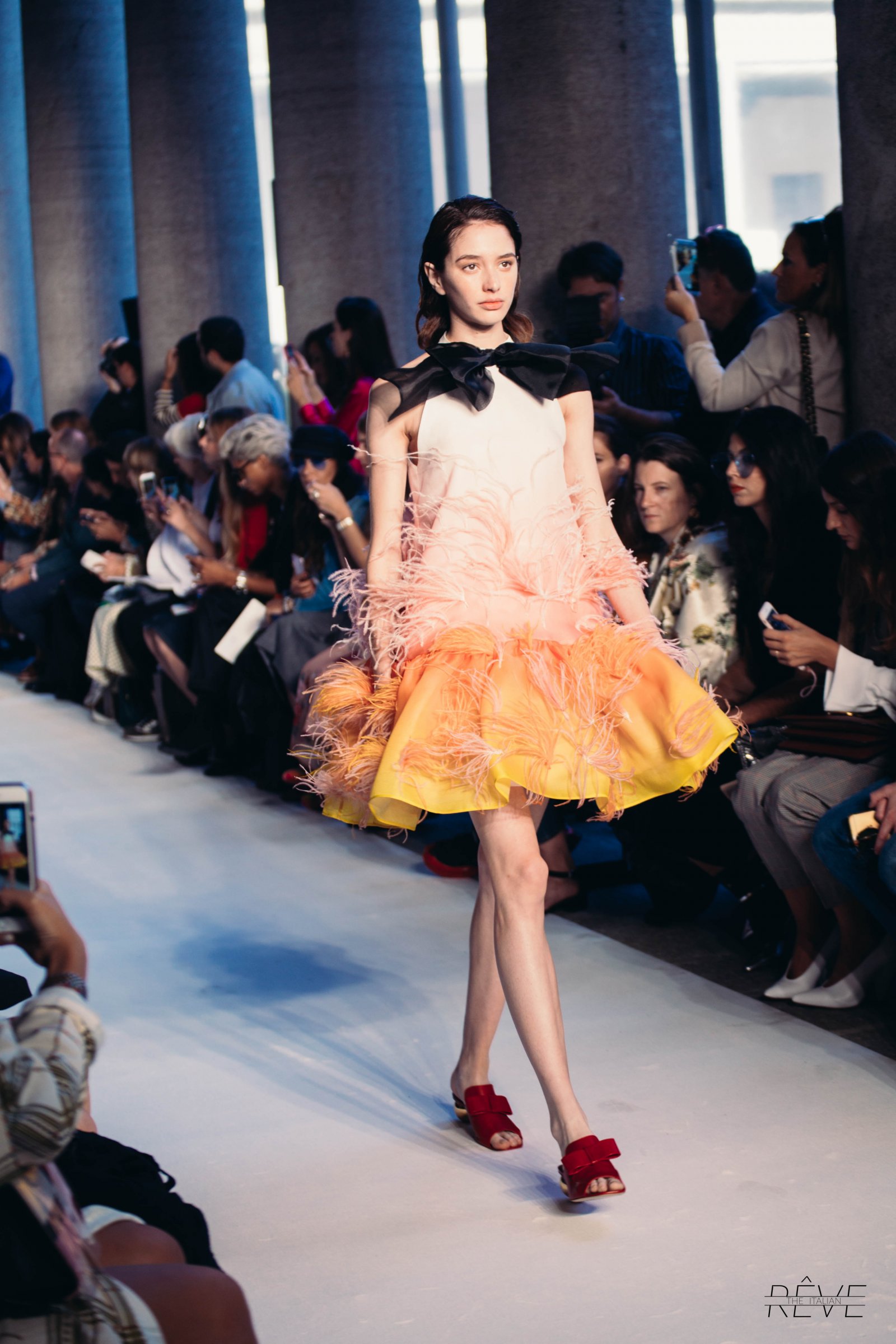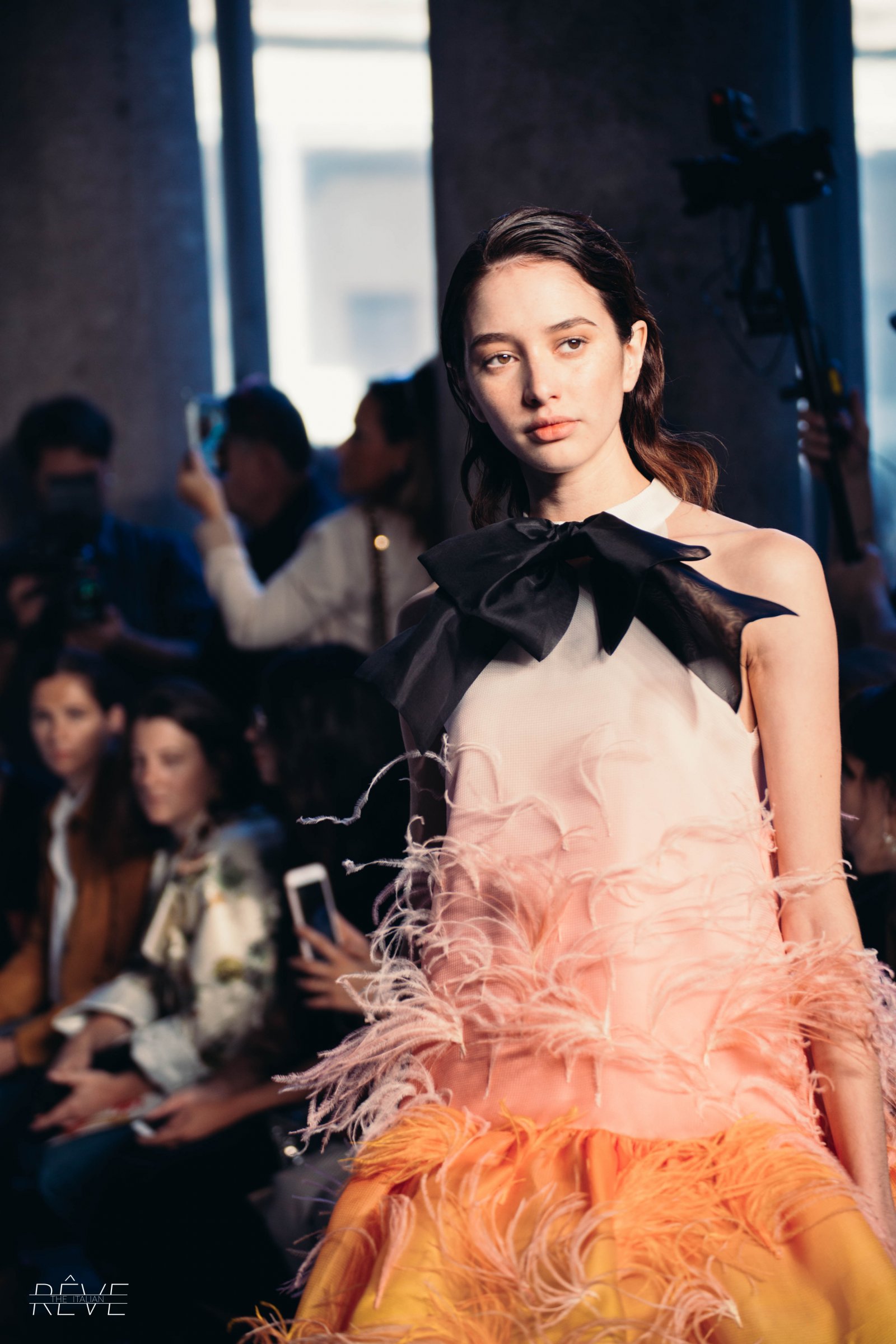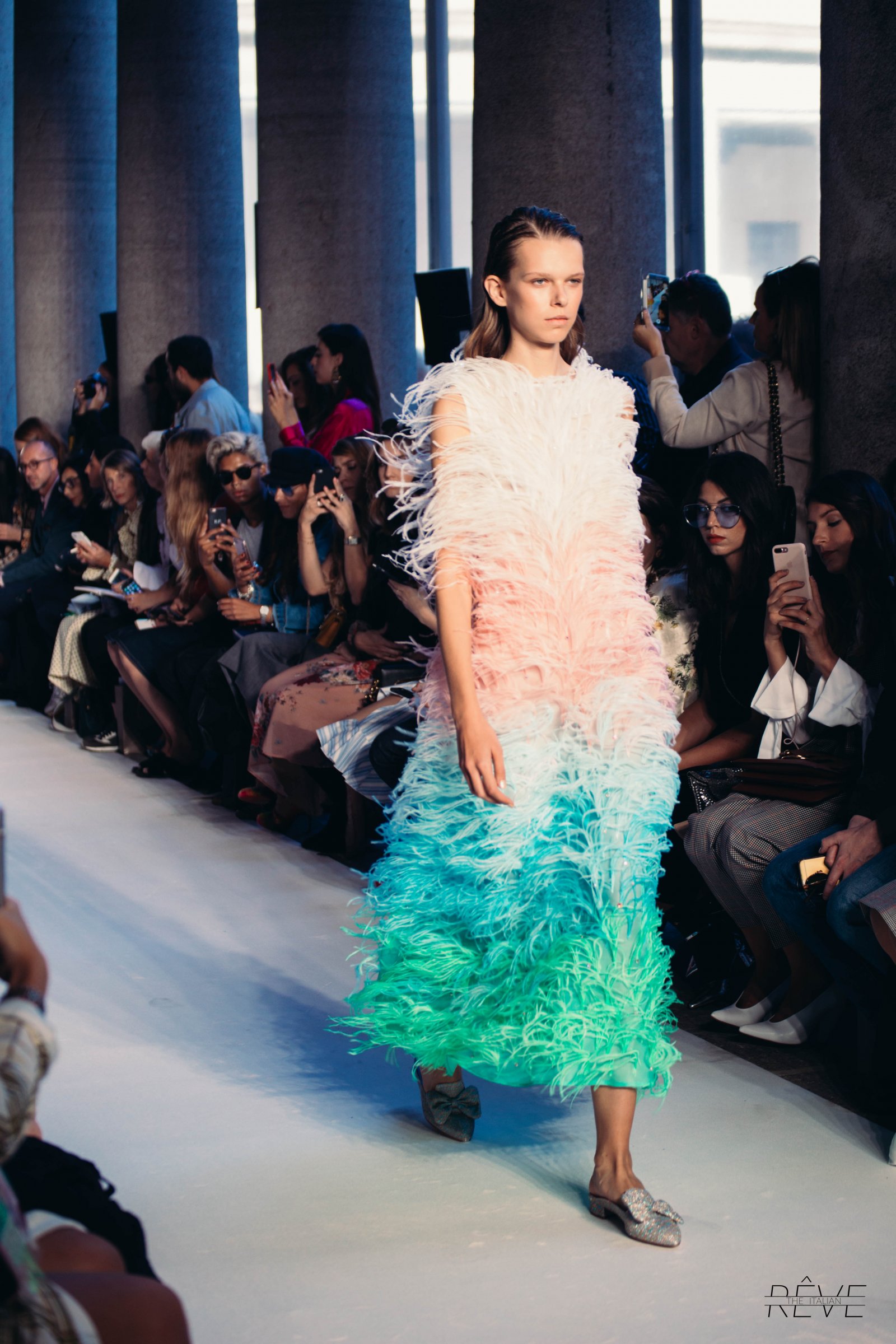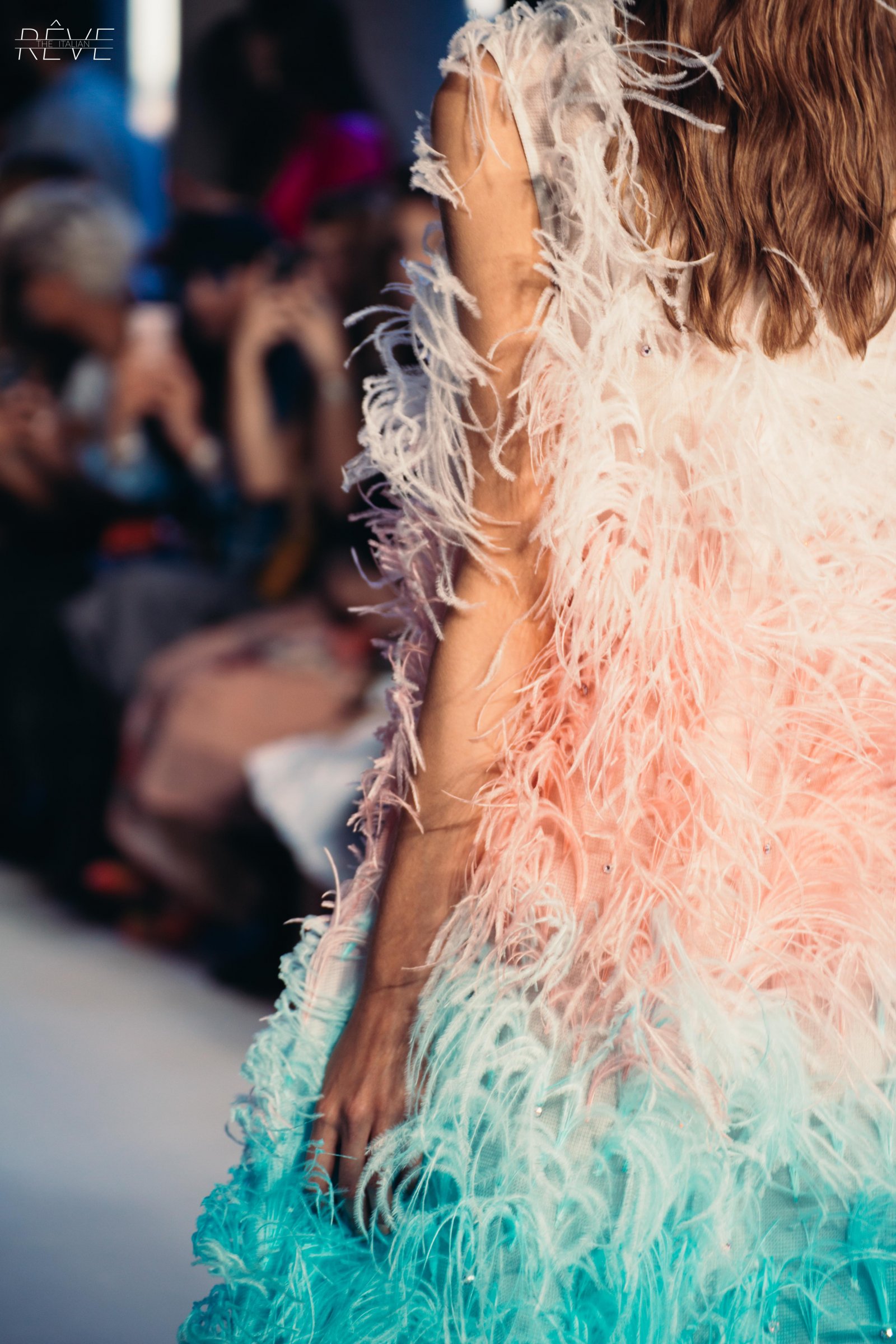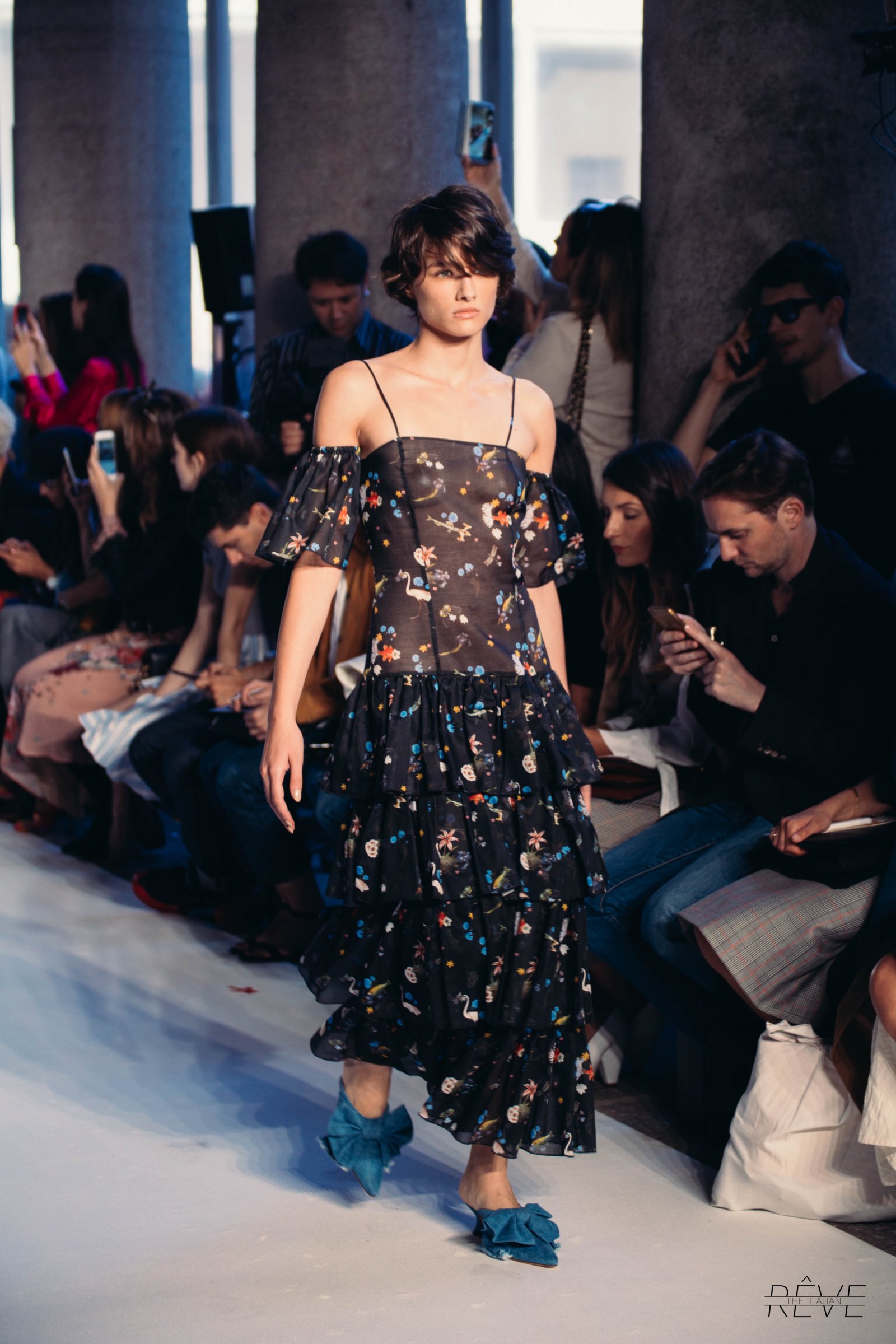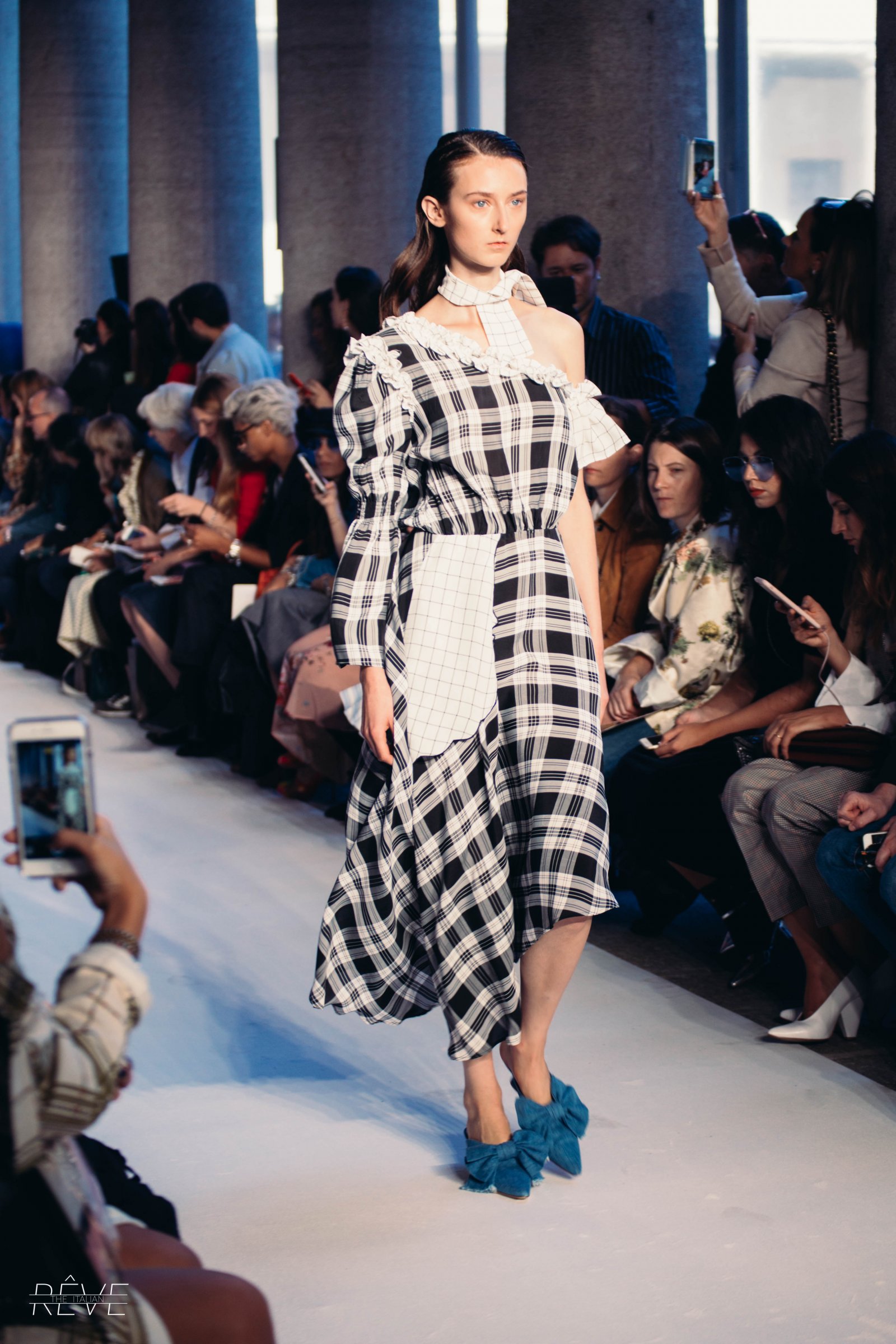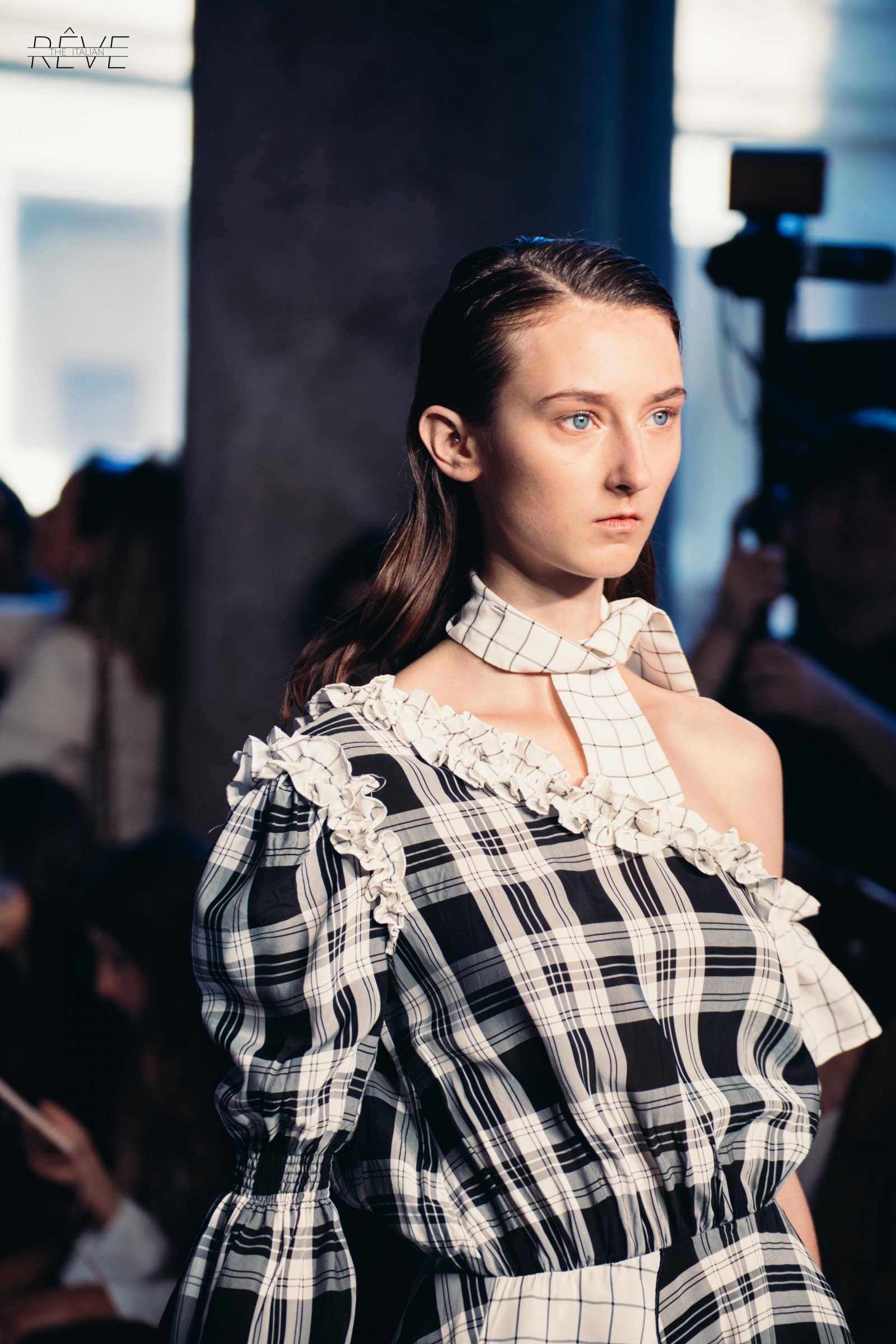 ___________
Contemporary Art
___________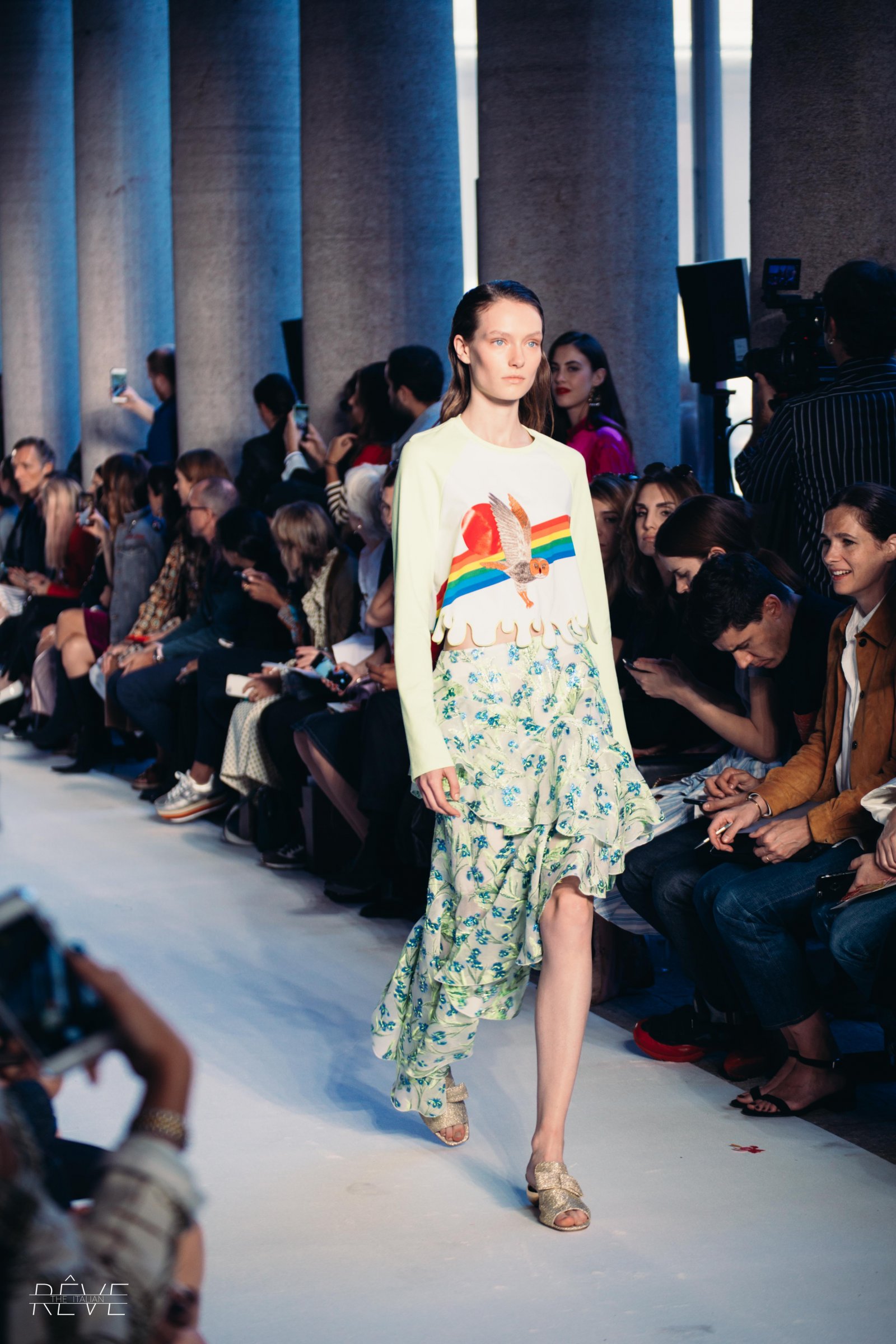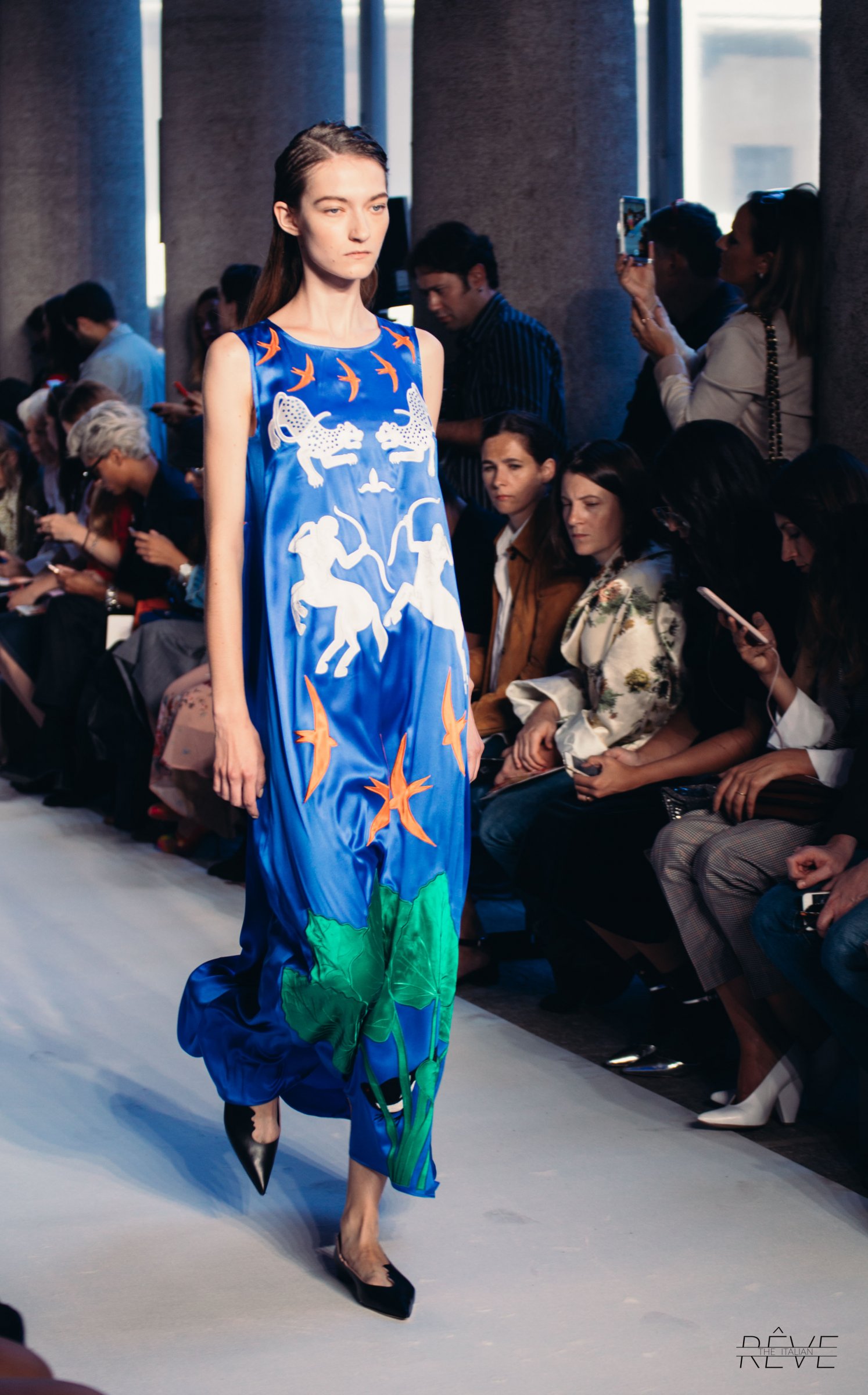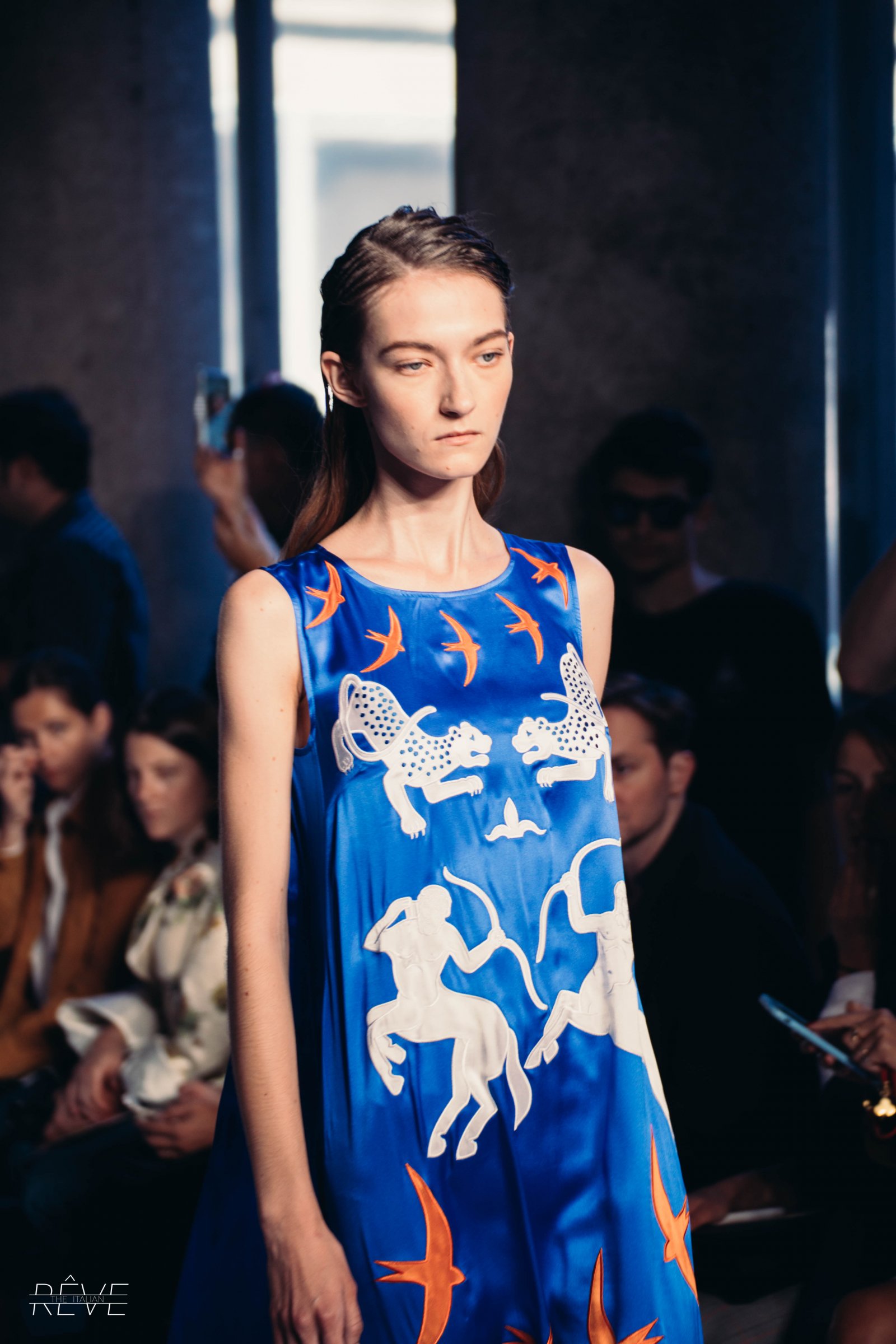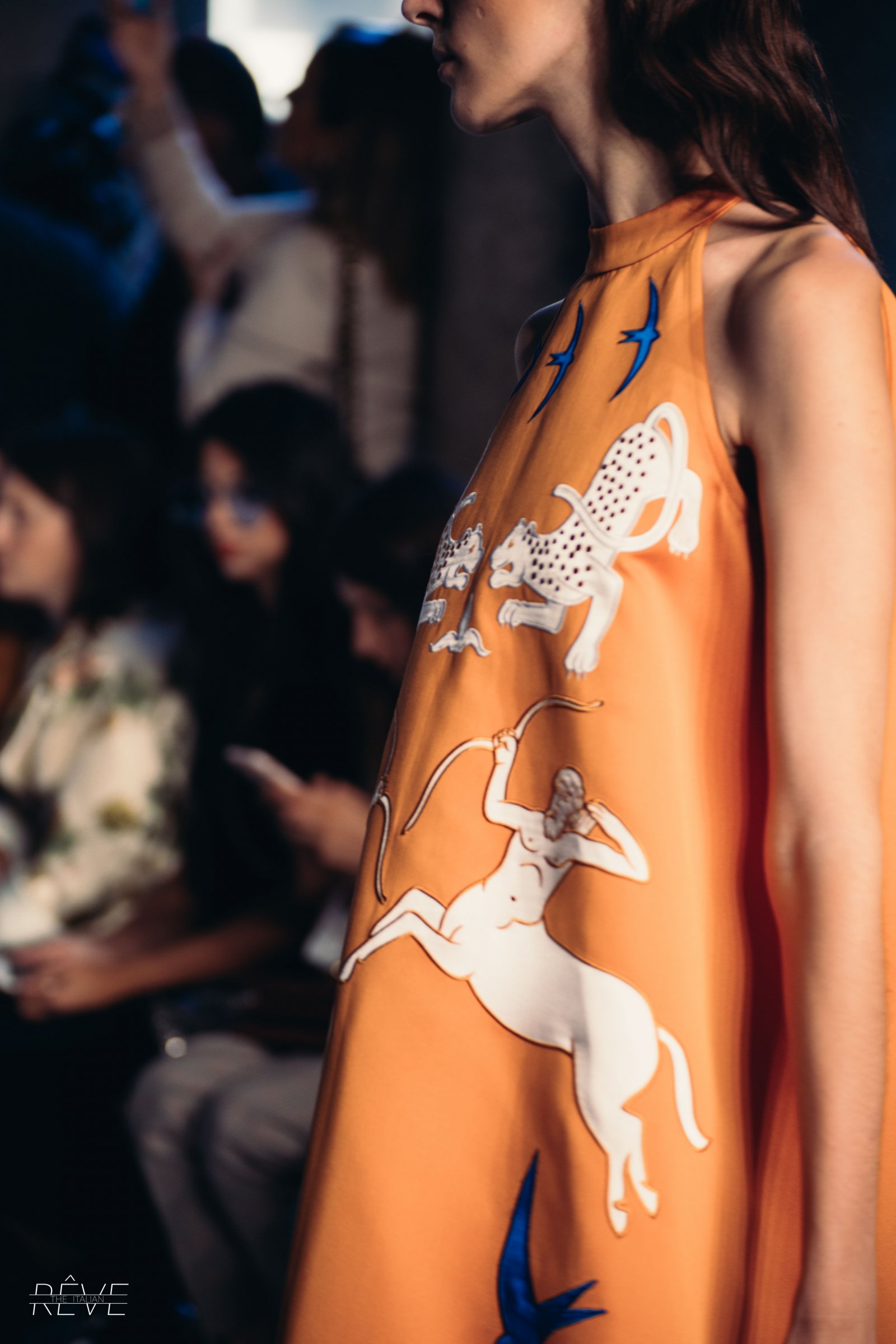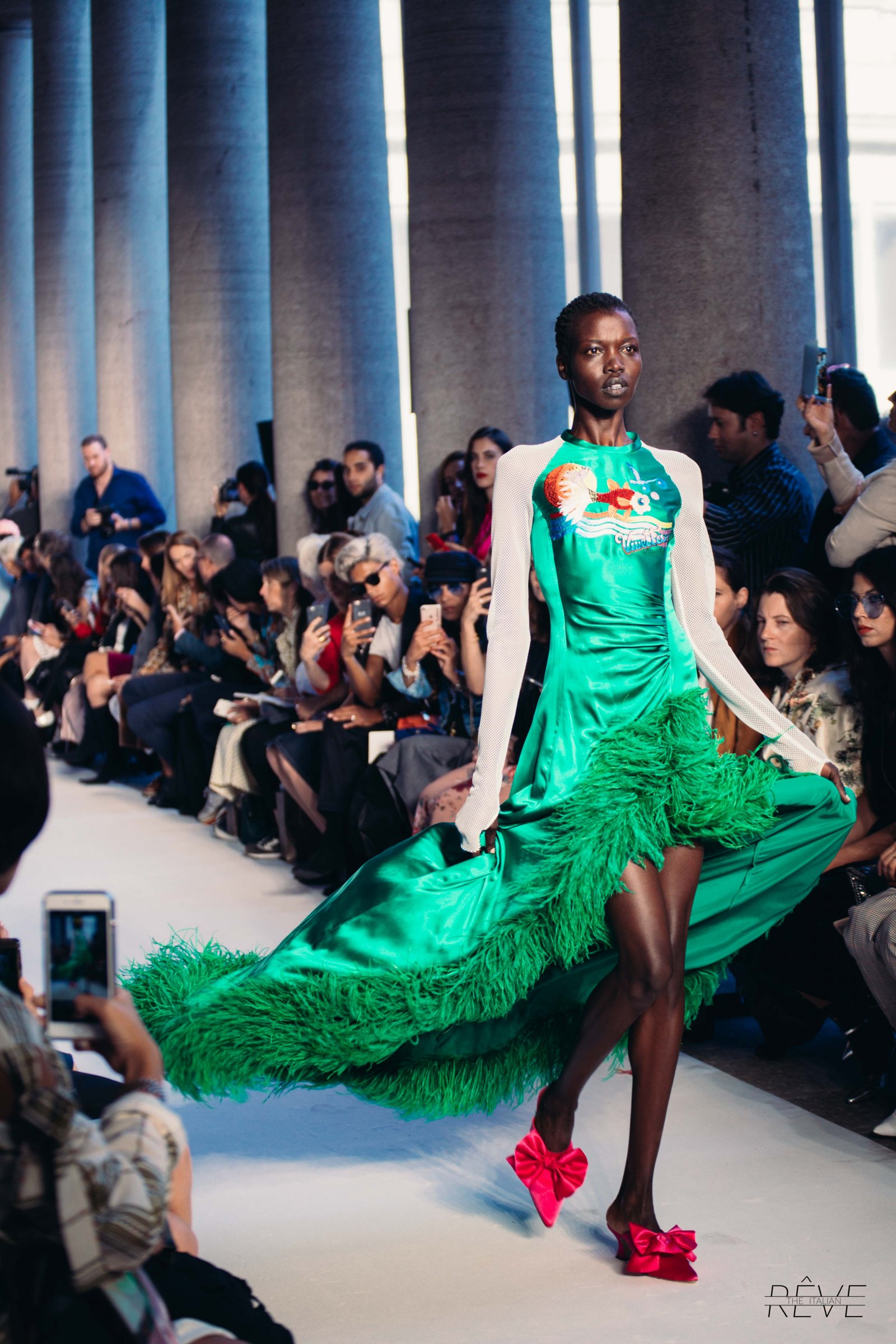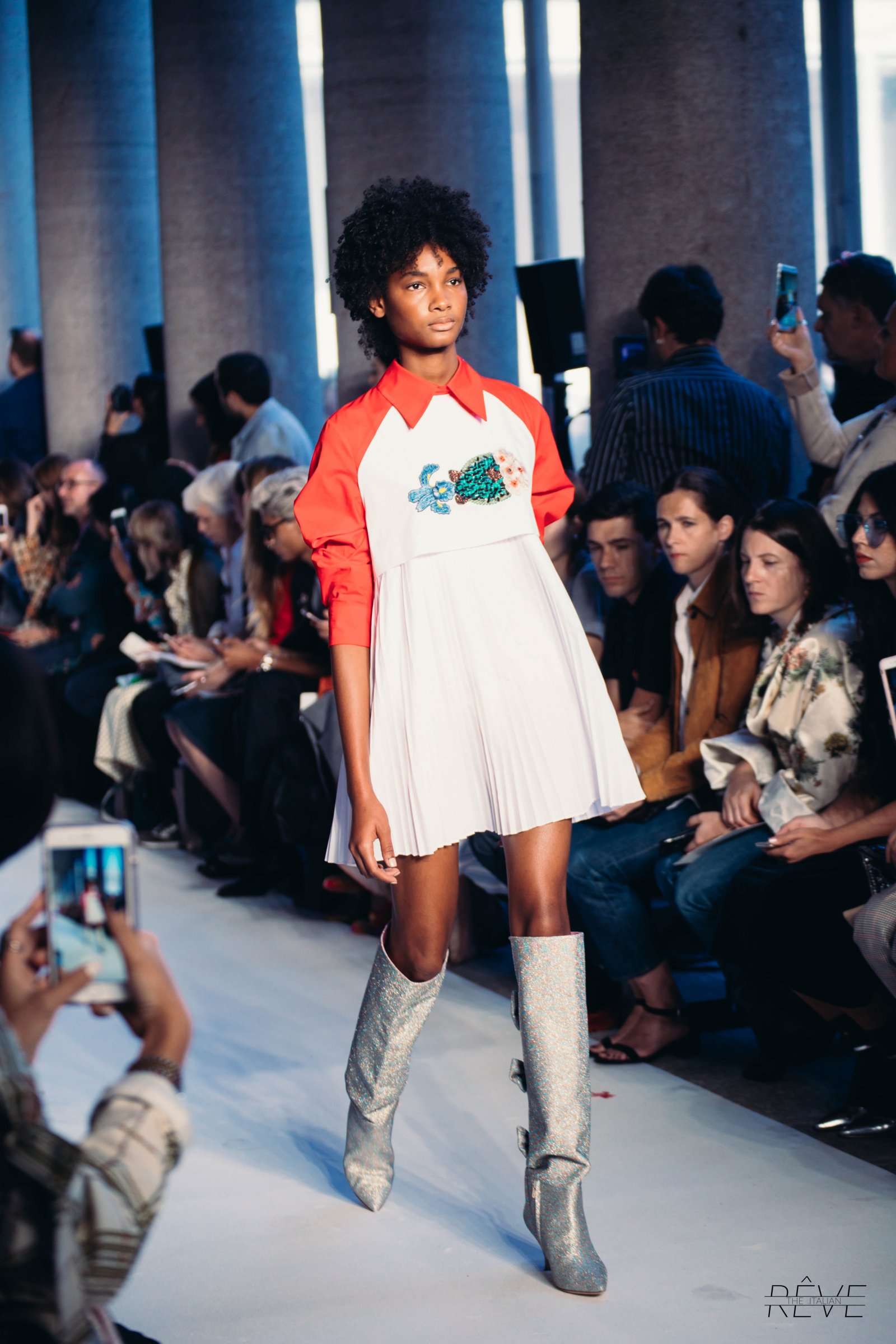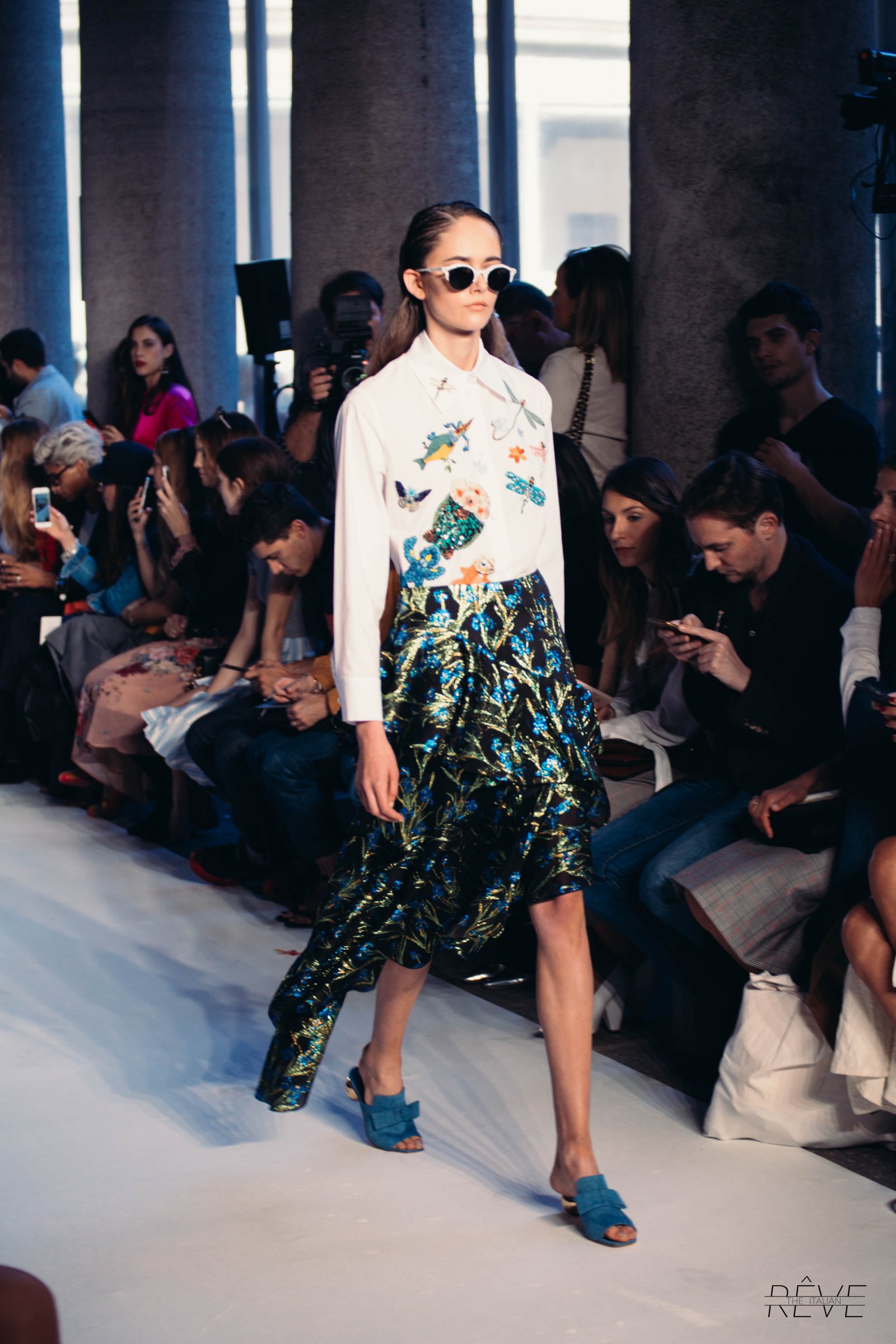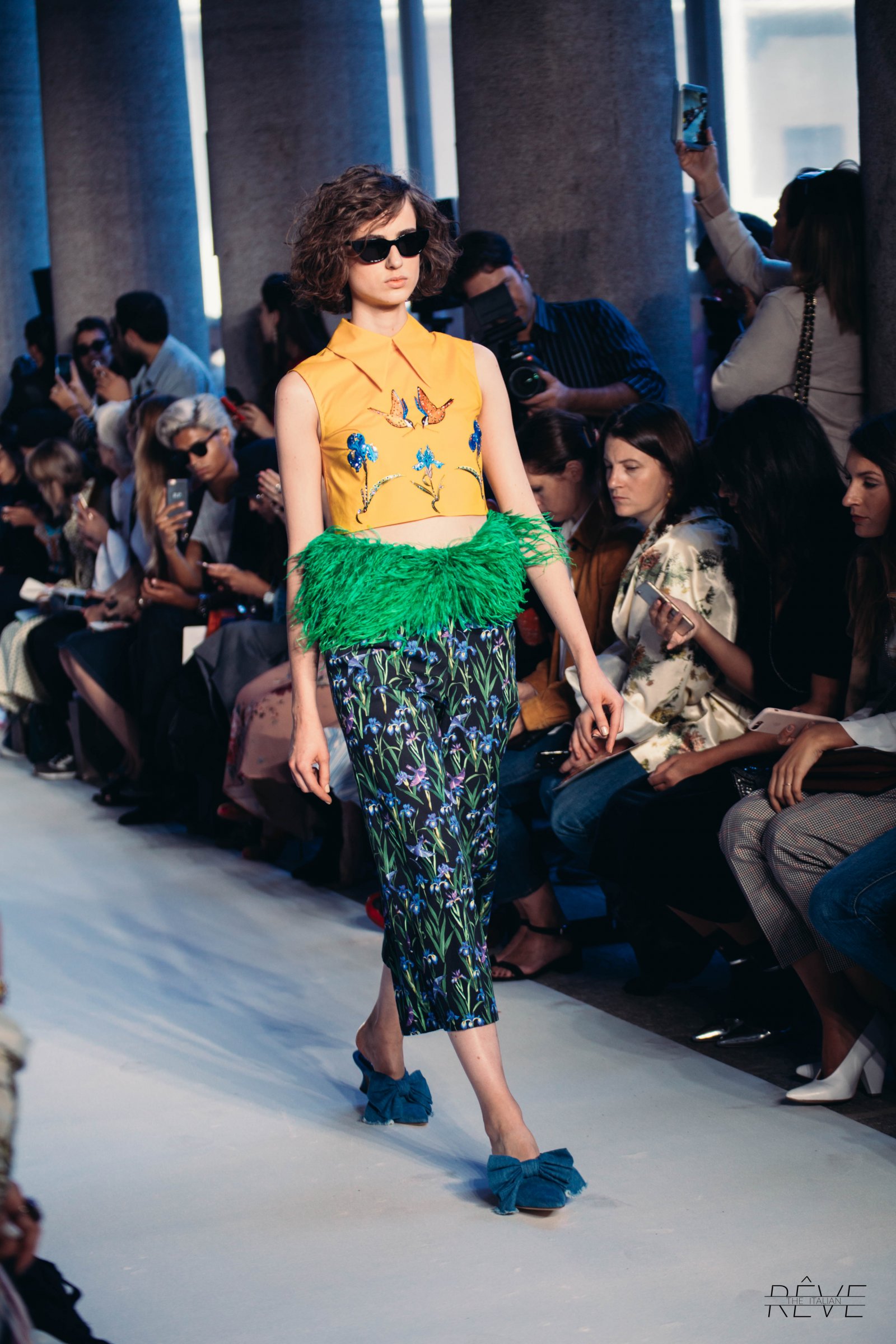 ___________
90's Inspirations
___________