Caught between urban and dream, between metropolitan and artistic life.
This is the spirit of Vivetta's woman: a modern woman, caught between the severe simplicity of a dust-coloured make-up and the hypnotic colours of a dream. A mature, self-confident creature that knows how to enhance her own features, one that's not scared of showing what she is, a noble figure that carries herself without ever bending her head.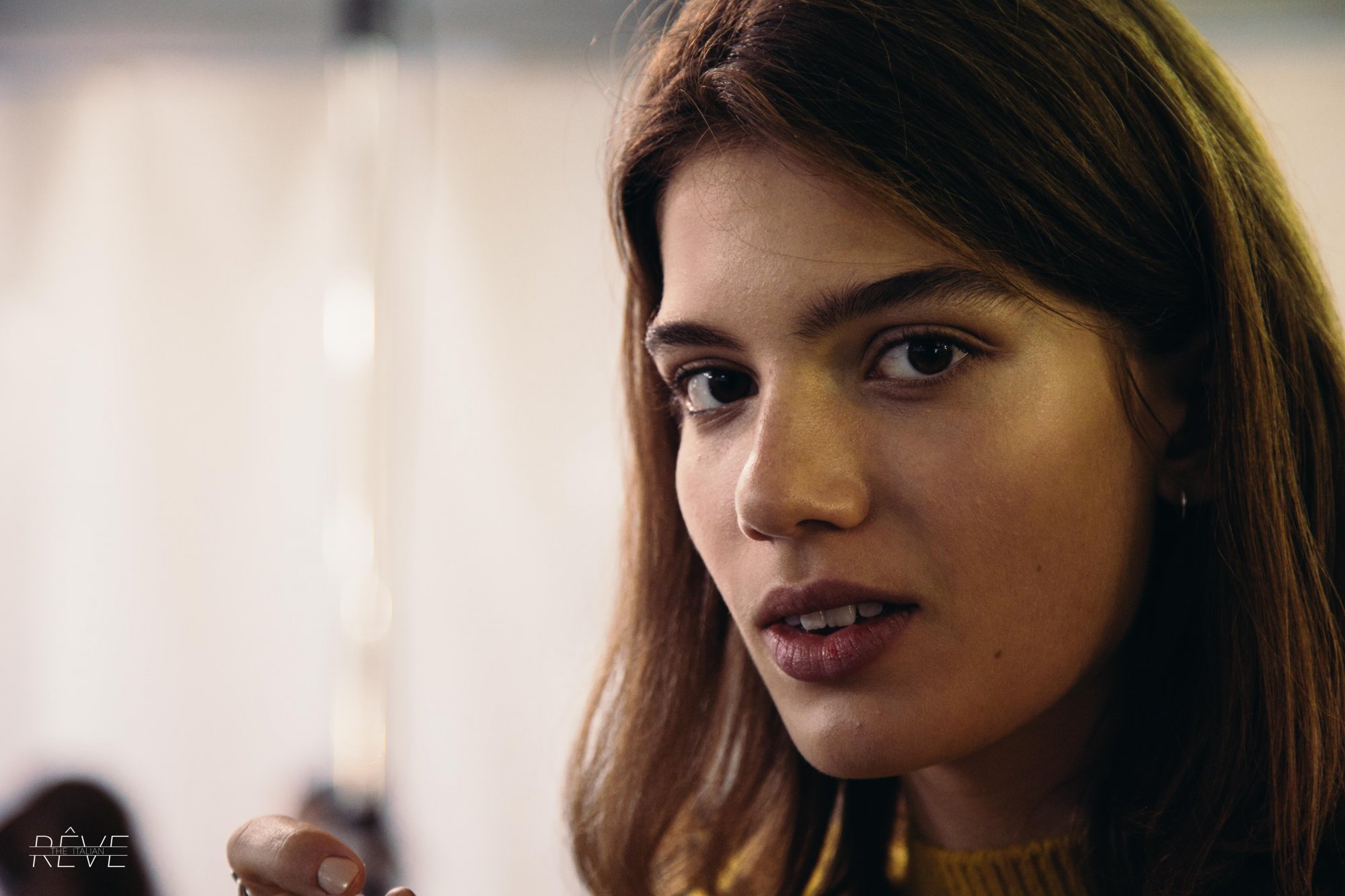 Vivetta Ponti's collection is joyful, multi-coloured: her models are dressed in neon, flashy nuances and all the shades of a rainbow.
The feminine dresses, the glittery boots, the ribbons cooperate to create the image of an urban doll, a woman that drags her inspiration from POP and Underground references, as well as from art and history.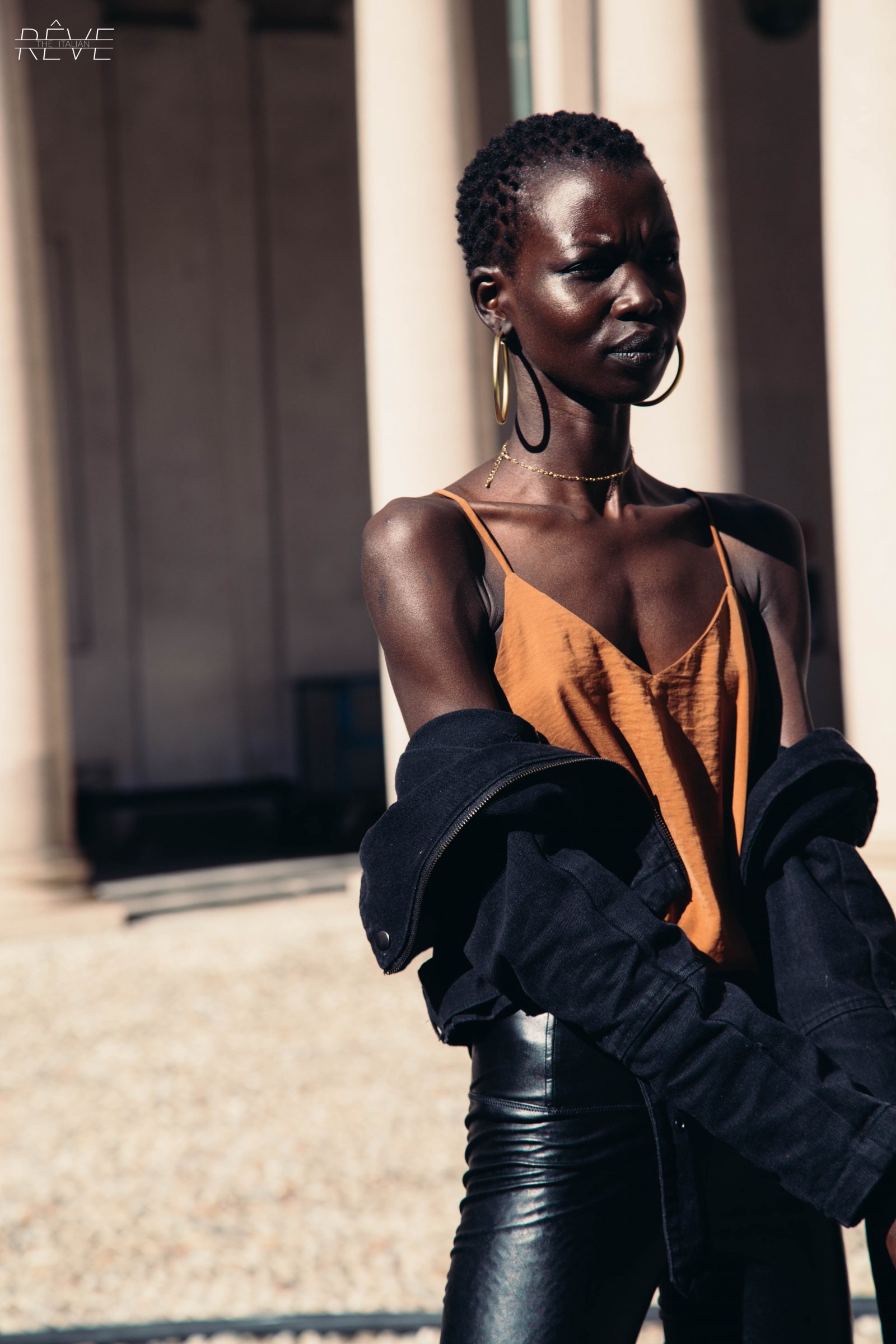 This spirit creates a contrast and, at the same time, completes the one of the beauty look: multi-coloured hair, ponytails and bobs blend with the cheerful and yet elegant style of the collection, linking with the minimal make-up, made of creams and powders in neutral colours.
Especially, in fact, the makeup, created for Vivetta dramatised the natural features of the models, playing with the highlights and shadows. A mask with power, with character: nude eyes and lips leave space for an even foundation base and a refined contouring.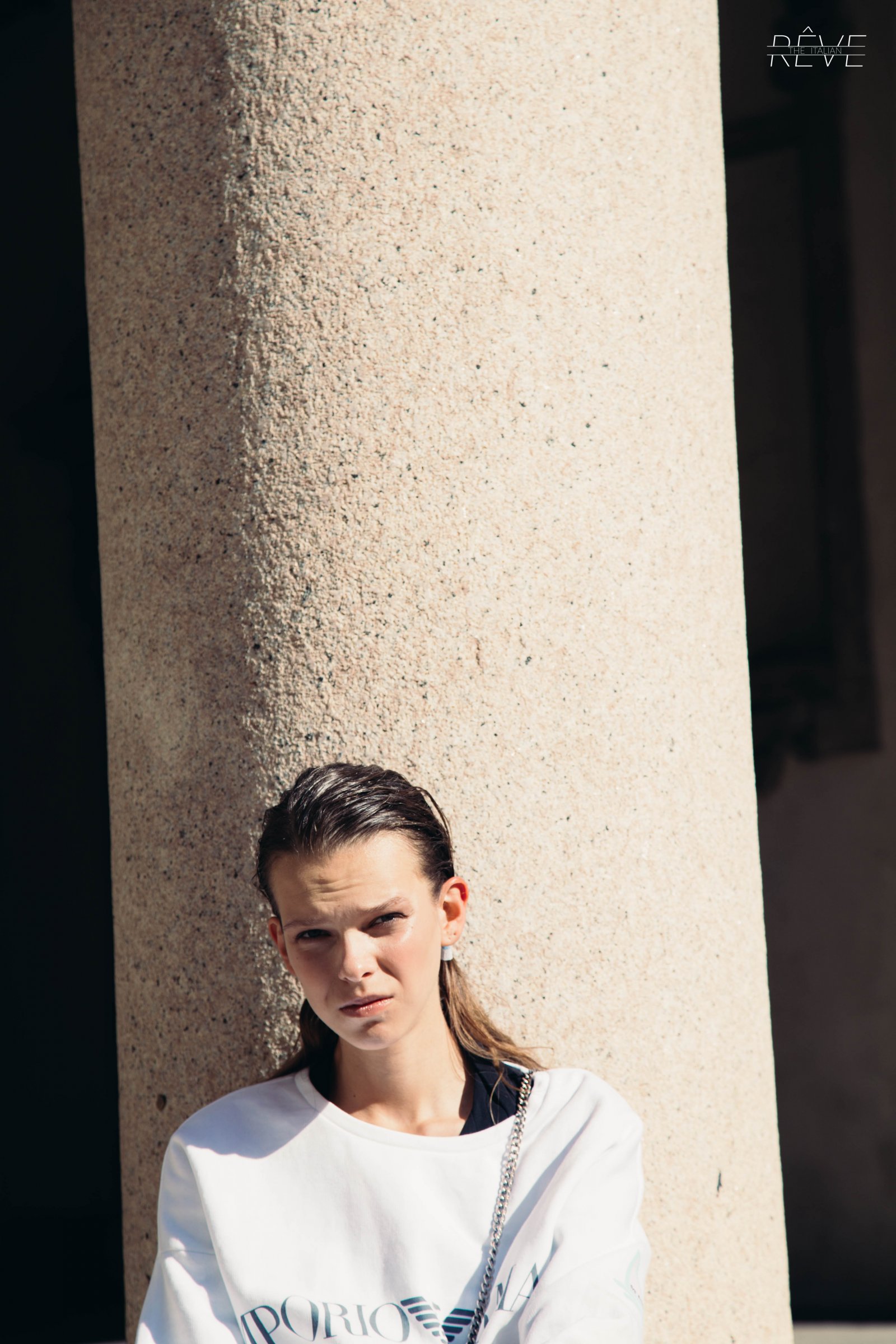 The make-up was created by Make Up Artist Tiziana Raimondo for M.A.C Cosmetics.
___________
Vivetta Beauty
Skincare
___________

To prepare the model's face, the skin is massaged and well moisturised.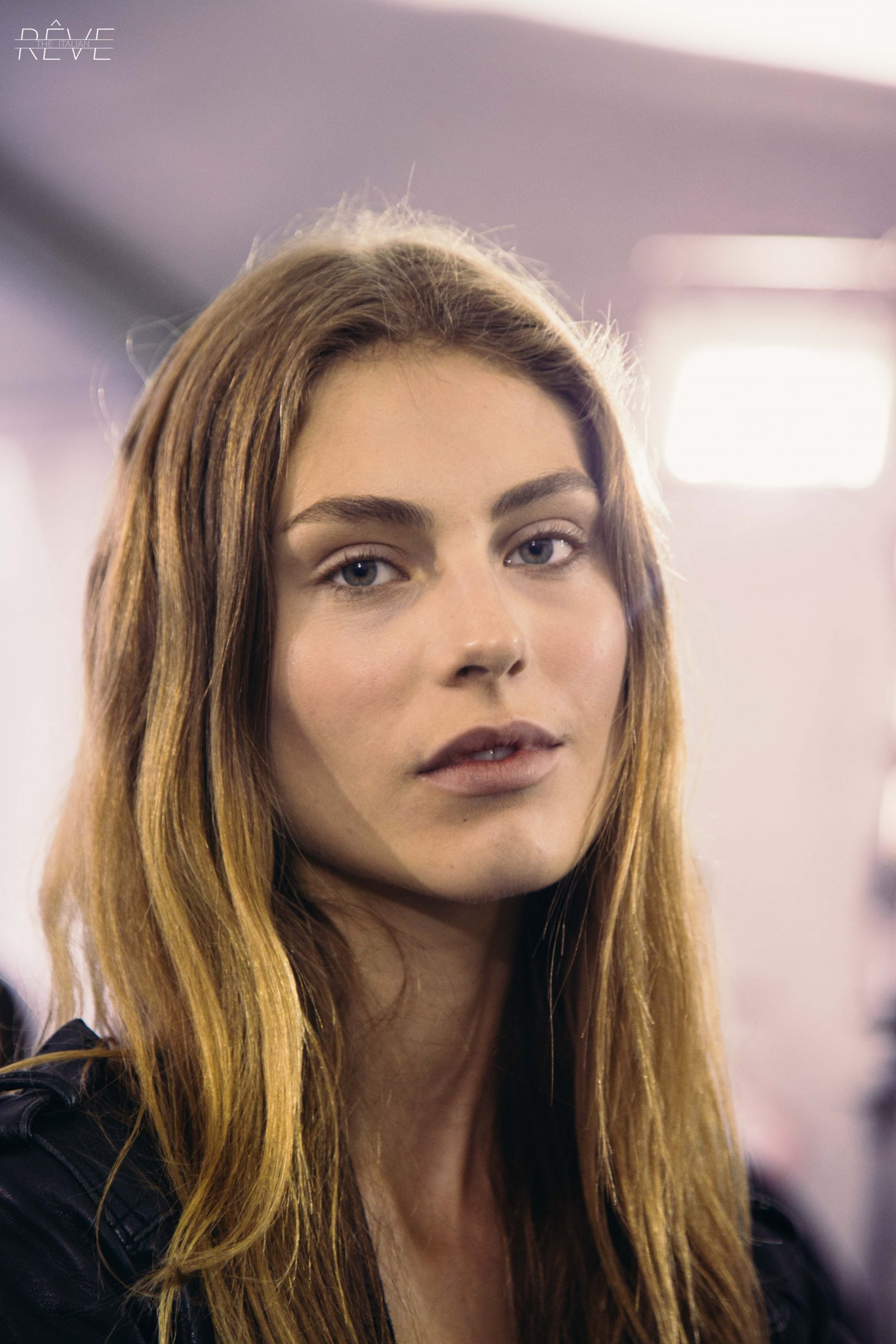 ___________
Vivetta Beauty
Foundation
___________

On the skin, it was applied the Waterwieight Foundation, a modulated foundation with a light, long-lasting texture.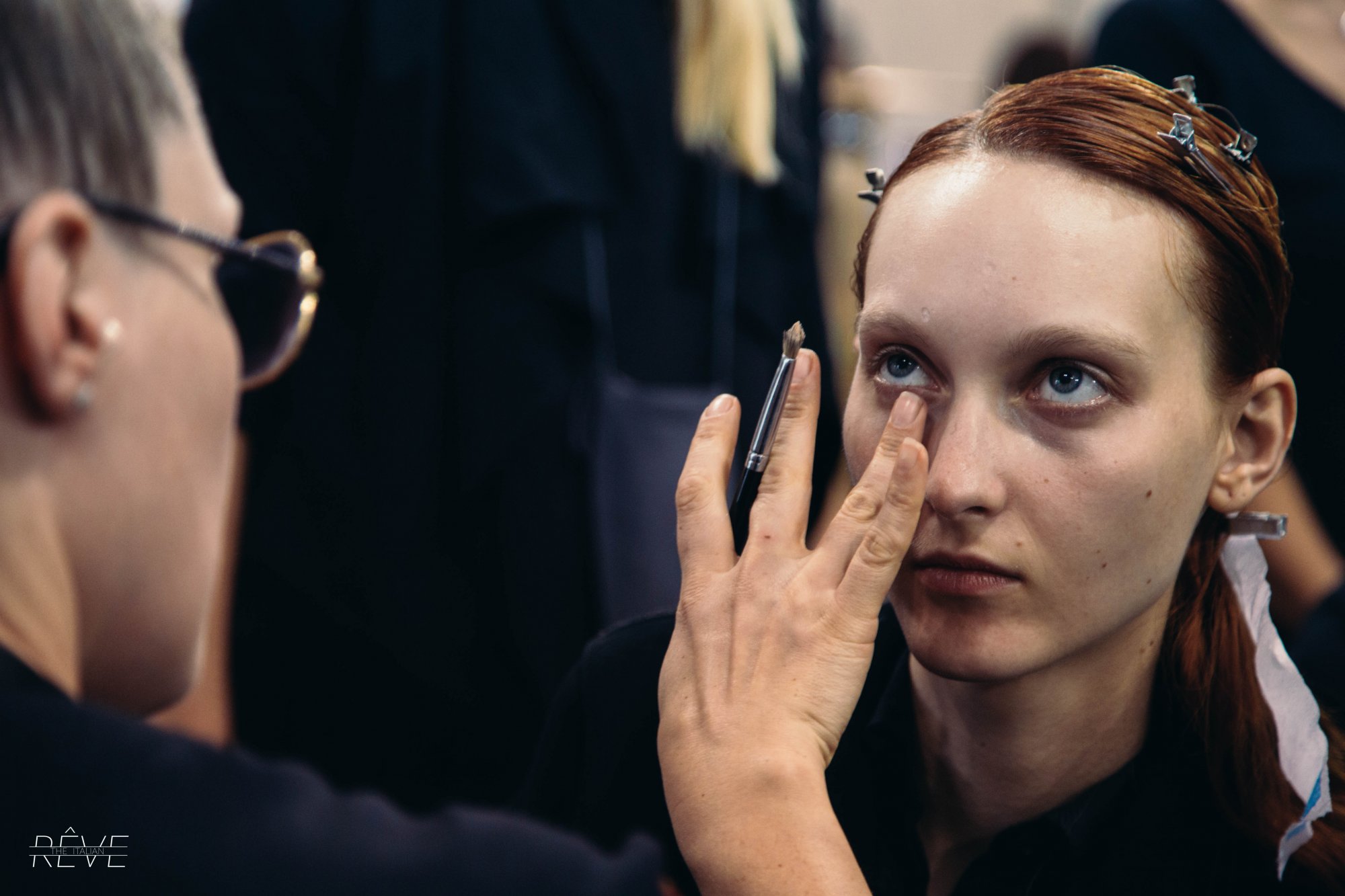 ___________
Vivetta Beauty
Contouring
___________

Under the cheekbones, the Paint Pot "Quite Natural" was applied with a very soft brush (#168, in this case) to give character to the face. The apple of the cheek was enlightened using the Cremeblend Blush in "Brit Wit", giving a flushed effect, fresh and young.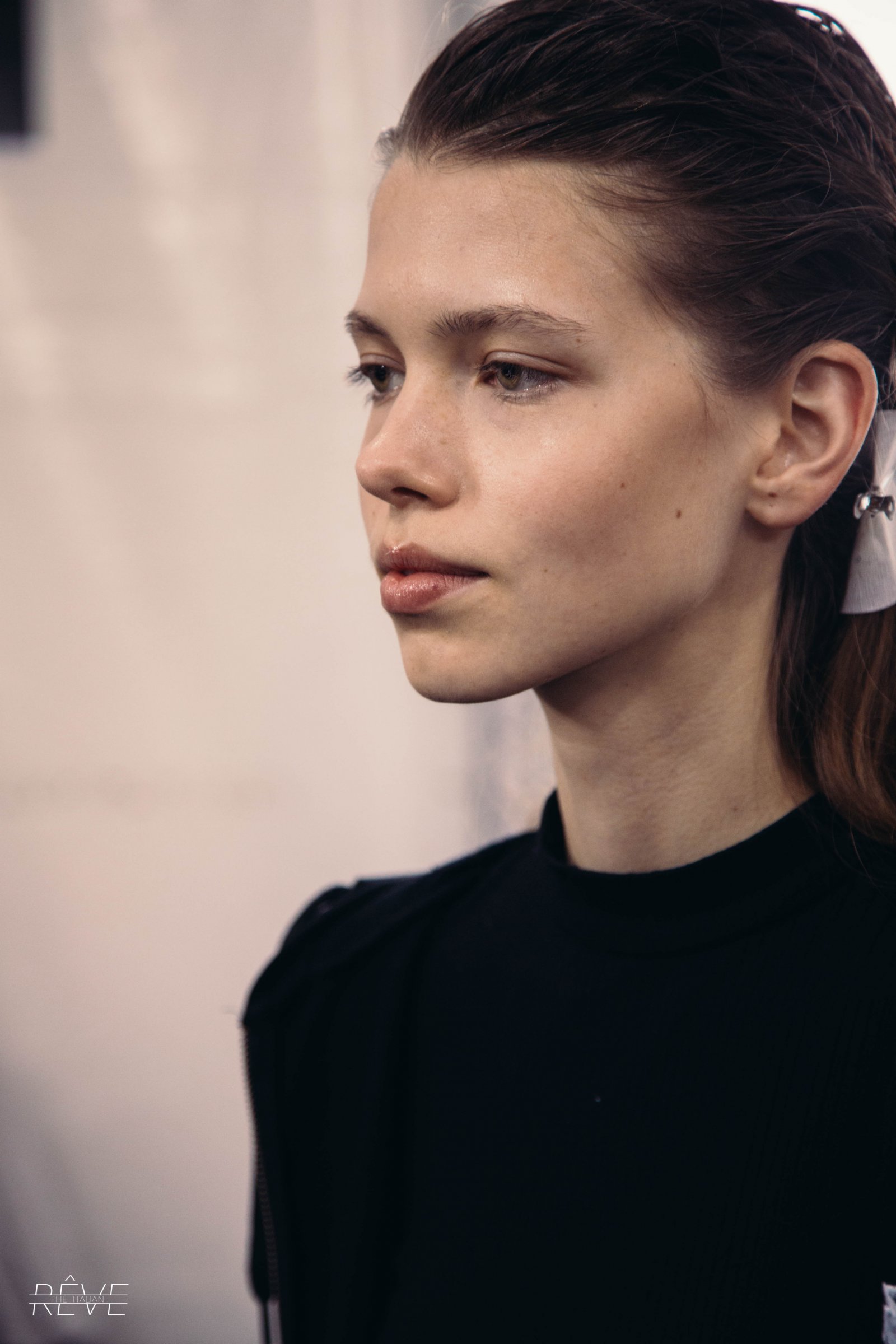 The Cream Colour Base in Luna, a soft cream in a shimmery white, is used on the high planes of the face, such as the nose bridge and above the cheekbones, to give a further glow.
___________
Vivetta Beauty
Eyes
___________

The eyes are natural, quite simple, without any mascara or black notes.
The "Quite Natural" Paint Pot is applied around the eyes with the brush #217: it created a natural shade, following the shape of every model's eye.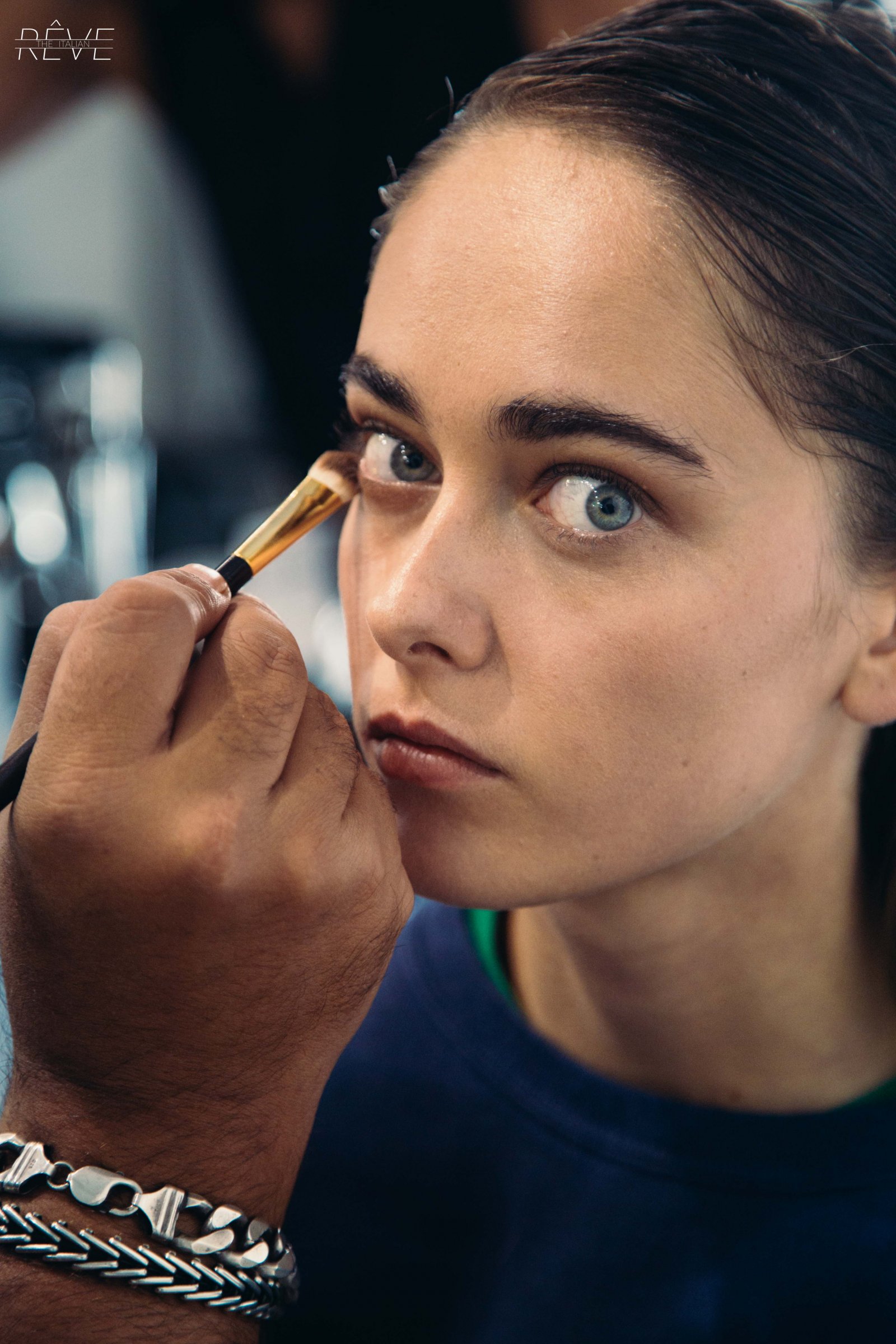 ___________
Vivetta Beauty
Lips
___________
The lips are naked: it glorifies the shapes and contrasts given by the contouring, leaving all the attention for the face.
To soften and give a natural, plump glow MAC Lip Conditioner was applied.