Victoria Konefal, 21 years old and an important role in one of the most followed soap operas ever: "Days of our lives."
Victoria may be the last addition to the cast of this NBC's soap opera, but that was not a problem for her: all the cast members and crew made her feel part of the group from the first day and she couldn't be happier for this opportunity! We are sure that, with her passion and talent, Victoria will be able to make all her dreams come true, including being a powerful athlete on the screen!
Meanwhile, she would love to travel as much as possible, she likes to eat popcorn and honey together and she has a crush on Rihanna (like all of us!). Here's what she told us about her life and work, enjoy!
__________
What's the first time you knew you wanted to be an actress? Is there any person that you feel was particularly inspirational or supportive for your career?
__________
I've known I wanted to be an actress since I was seven years old. I've always been a creative kid, and acting was the best outlet for me to put my creativity into. Getting lost in a character is mesmerizing. It's my favorite feeling in the world. My mom was always the most supportive person, and I'm so lucky to have had her by my side when I was realizing all of this. She wanted me to be happy and did everything in her power to help make my dreams come true. I joined an off-Broadway production company after seeing one of their shows, "The Hobbit," which is what got me interested in the first place. My mother would wait for hours every single day while I rehearsed. She was the real MVP.
__________
Since 2017, you've been playing the role of Ciara Brady in the soap opera "Days of Our Lives," how was entering such a long-running show?
__________
 It was shockingly easy. Everyone was so welcoming and eager to help me transition into the crazy way we work. I thought I would have a harder time adjusting, but I have an amazing team by my side that walked me through it all.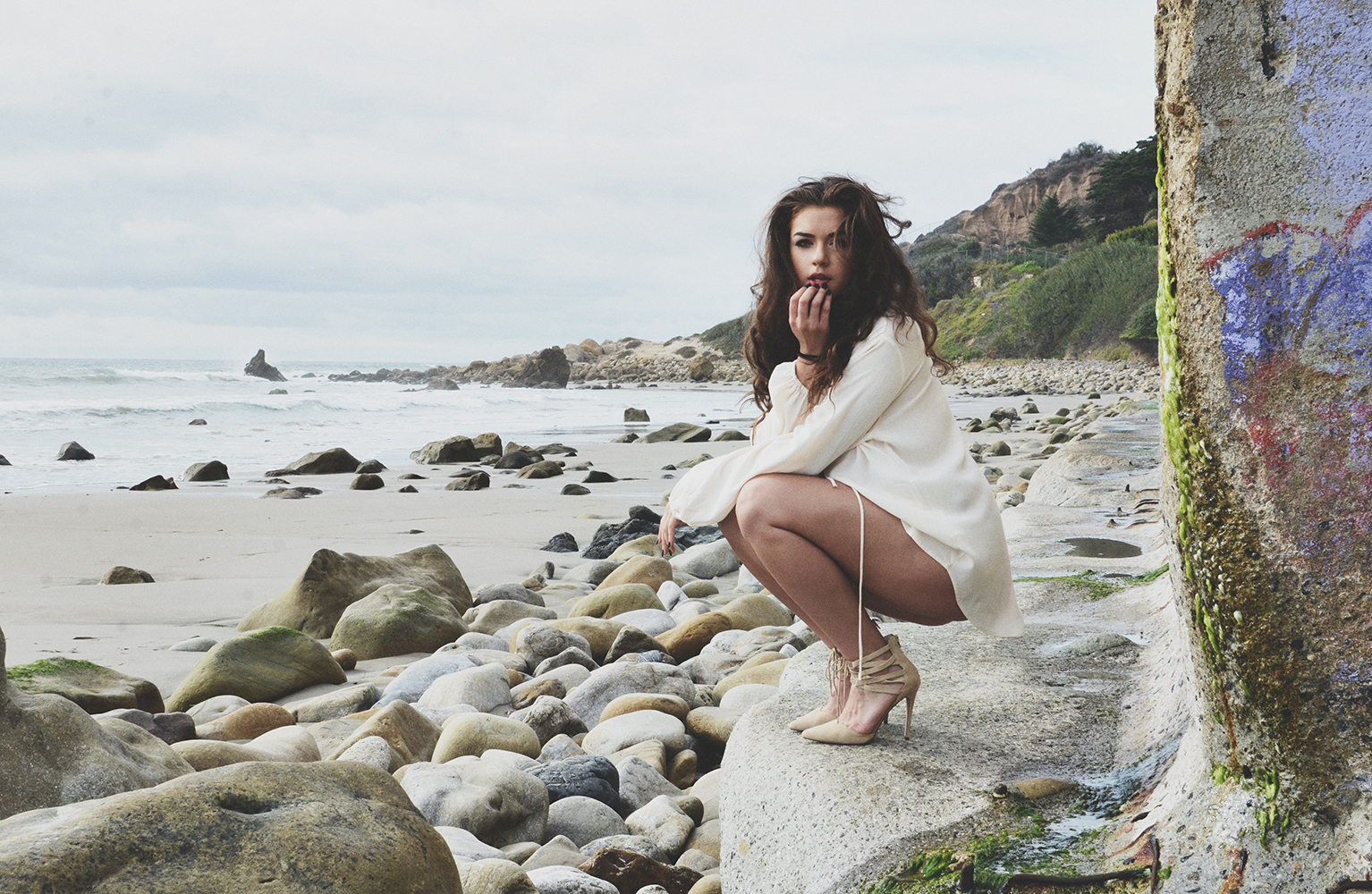 __________
 How did you prepare for the role of Ciara and what's your favorite thing about the character?
__________
I did my research on the character's history and made sure I developed all of Ciara's relationships on screen…it was so important to match that because the character has been played by two other actresses. The fans were familiar with Ciara's relationships with everyone in Salem and I had to make sure I brought that to the table. As far as my favorite thing about her, I like her nobility and that she is strong. She doesn't let people take advantage of her and that's an admirable characteristic.
__________
What can you unveil about your next project "Fog City," where you play Georgia?
__________
It's drastically different from anything I've ever filmed before. I am a villain in this one, it's great. It should be coming out later this year!
__________
What's next for Victoria?
__________
Hopefully, I'm going to get to do some traveling! It's difficult for me to find a project that doesn't interfere with my production schedule, so if I can't find anything in my off weeks I'll use that time to explore the world. Maybe I'll go to Italy soon! I'm going to Greece in July, and I'm very excited about that.
Favorite Movie then and now: Then: "The Cheetah Girls" trilogy, they were everything. Now: My favorite movie always changes depending on what I've most recently seen. It's impossible to name my all-time favorite flick, but I recently saw "I, Tonya" and let me tell you, those ladies KILLED it.
Favorite Word: Dingus, giggle, brouhaha, and banana.
Who you'd rather be: Being Wonder Woman would be the coolest thing ever.
Favorite Emoji: The "I'm laughing so hard I'm crying" face, the poop emoji, and the unicorn emoji. ? ? ?
Italian movie: "Call Me by Your Name" of course.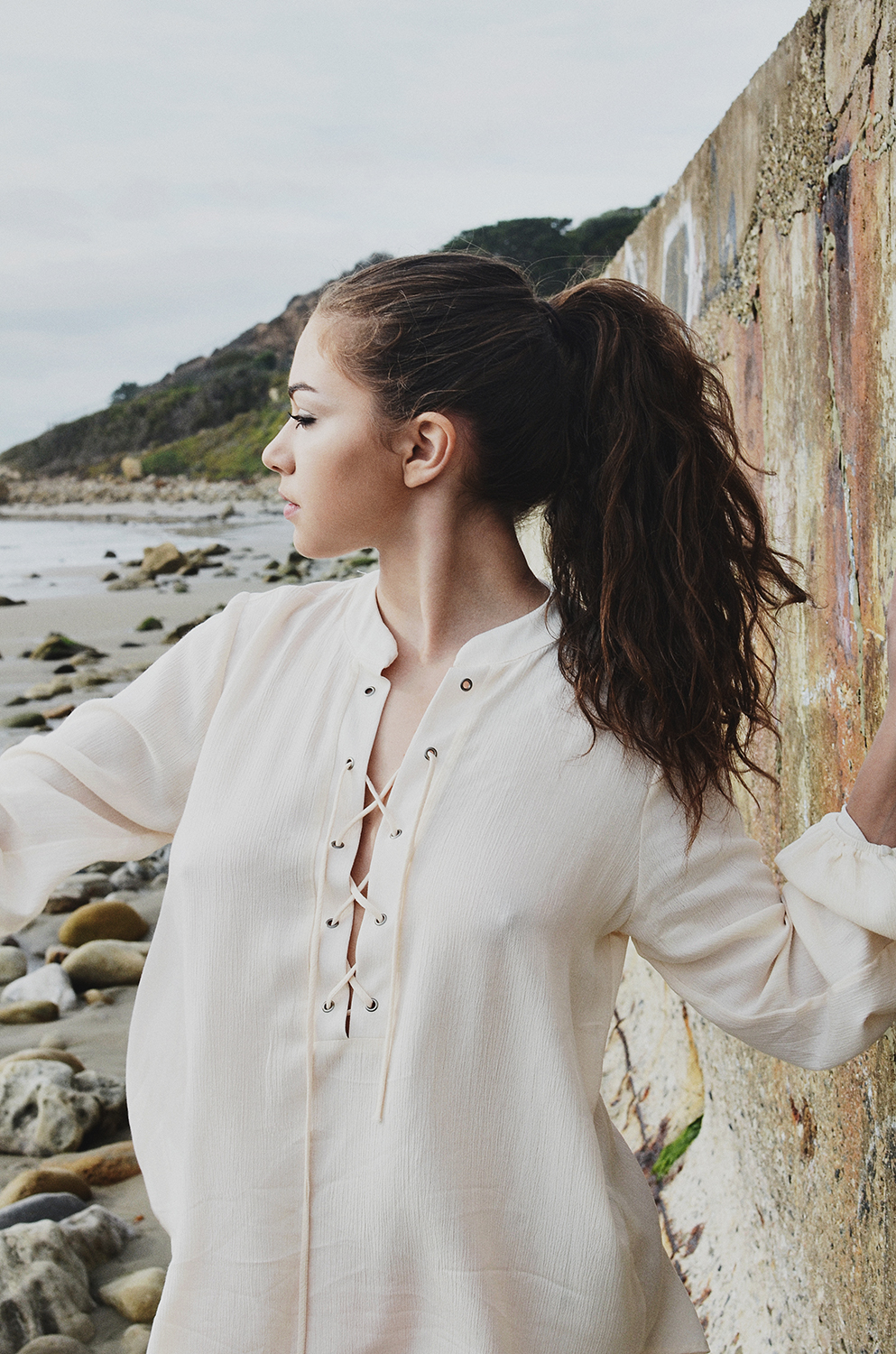 Must have on set: Music! Music is so influential in the way you feel and have the right music on really sets a mood for my character.
Superpower: I have always wanted to fly or be able to breathe underwater. So basically, I want to be a bird or a fish.
Epic fail on the job: Showing up and not realizing until last minute that I had a whole extra scene to film that I wasn't aware of…not my proudest moment, but I got through it!
Happy place: The ocean or anything related to it, I always feel my best when I'm near water.
Favorite accent: Russian! I snap into it all the time without even realizing, it's the best.
Crush: I always have a crush on Rihanna, but who doesn't?
Favorite quote: Thomas Merton, "Art enables us to find ourselves and lose ourselves at the same time."
The last series you binge-watched: "24"! I'm still in the process of binge-watching it but holy moly it's so good.
What is on your Bucket List? Visiting the Grand Canyon, driving across the country by myself, driving down Highway 1, and swimming in the Caribbean Sea are at the top.
I Dreamed a Dream: My dream project is something like "Million Dollar Baby" and "The Fighter" had a baby. I want to play a powerful athlete; those types of movies always leave me speechless and I want to leave that impact on someone with my art.
The most beautiful thing while filming "Days of our Lives"? The most beautiful thing about filming is the relationship all of us have offset, we really are a family and it's beautiful to be a part of something so solid and pure.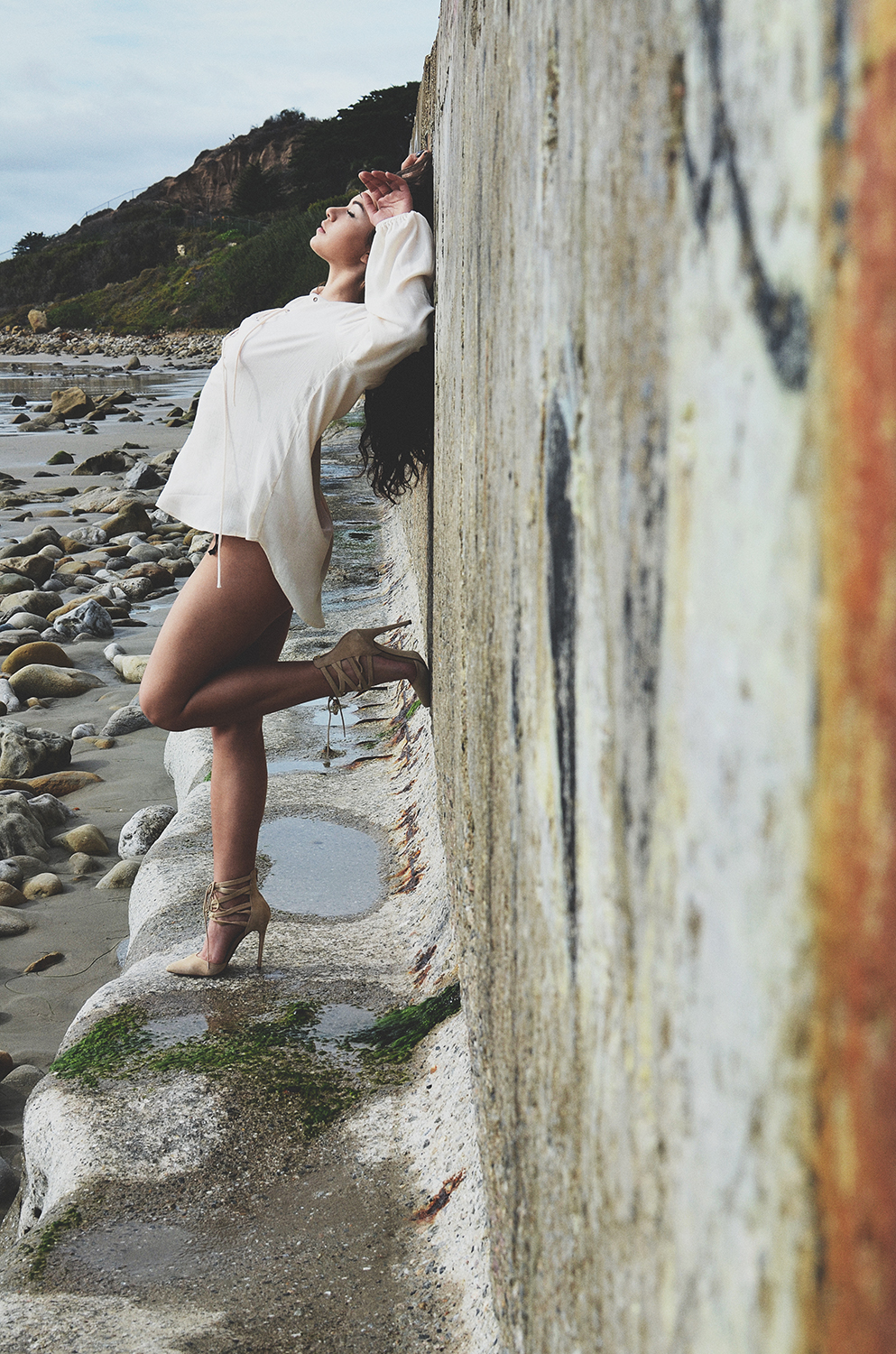 Ops! Break Time:
Snack Crush: Popcorn and halo top ice cream, especially together.
Sweets or Popcorn?  Both! Sometimes I pour honey over my popcorn to give it that sweet and salty flavor, I'm a big fan of that.
Since we are Italian… Hawaiian pizza, yay or nay? Growing up in New York, I hated it. I thought it was cheese or nothing but for some reason now I love it. Grilled pineapple is so yummy. My go-to pizza order now is half Hawaiian, half veggie.