Margot Robbie plays Tonya Harding reliving the sports scandal that stopped the U.S. in the 90s.
Here our review of the most controversial heroin in recent times.
Title
I, Tonya
Behind and in Front of the Camera
An brighting star between the Hollywood's celebrities, known to the public for being the sensual and flirty blond-lady in the Scorsese's "The Wolf of Wall Street" and for being the Joker's psychopathic lover among the "super villains" from DC, this year Margot Robbie conquers the big screen with probably one of her most significant performances: the contentious American ice-skater Tonya Harding.
Australian director Craig Gillespie sets for the occasion, a clever –  even if limited- group of actors: especially the wonderful Allison Janney who, despite "the old bag" 's make-up, never deserts her fancy humor and, as always, puts herself wonderfully into every character she plays.
In this daring comedy, Sebastian Stan ("Gossip Girl", "Captain America"), plays one of the main figures, "temporary freezing" his role as Bucky in Wakanda, and interpreting a "real" man with his own fears and internal conflicts.
Among the cast, we cannot mention Bobby Cannavale ("Vinyl", "Blue Jasmine"), Julianne Nicholson and the pre-teen Mckenna Grace.
Who's Got the Typewriter
Screenwriter of "Kate & Leopold" and "P.S I love you", Steven Rogers deviates from his usual "pink" genre to sign an irreverent dark comedy based on a series of interviews with Harding and her ex-husband Jeff Gillooly who rebuild – each with their own version – the story about the most talked American skater of the 1990s.  An original script, cleverly directed by Gillespie, who doesn't give up from telling us the truth around the matter, but chooses a hilarious key of interpretation, which has a dynamic rhythm and it's humorous even when the situation gets uncomfortable.
A kind of unconventional low-budget biopic, built upon several flashbacks, dictated by the contradictory interviews to the main protagonists of the story, really recorded by Rogers himself and faithfully reproduced by the above-mentioned actors.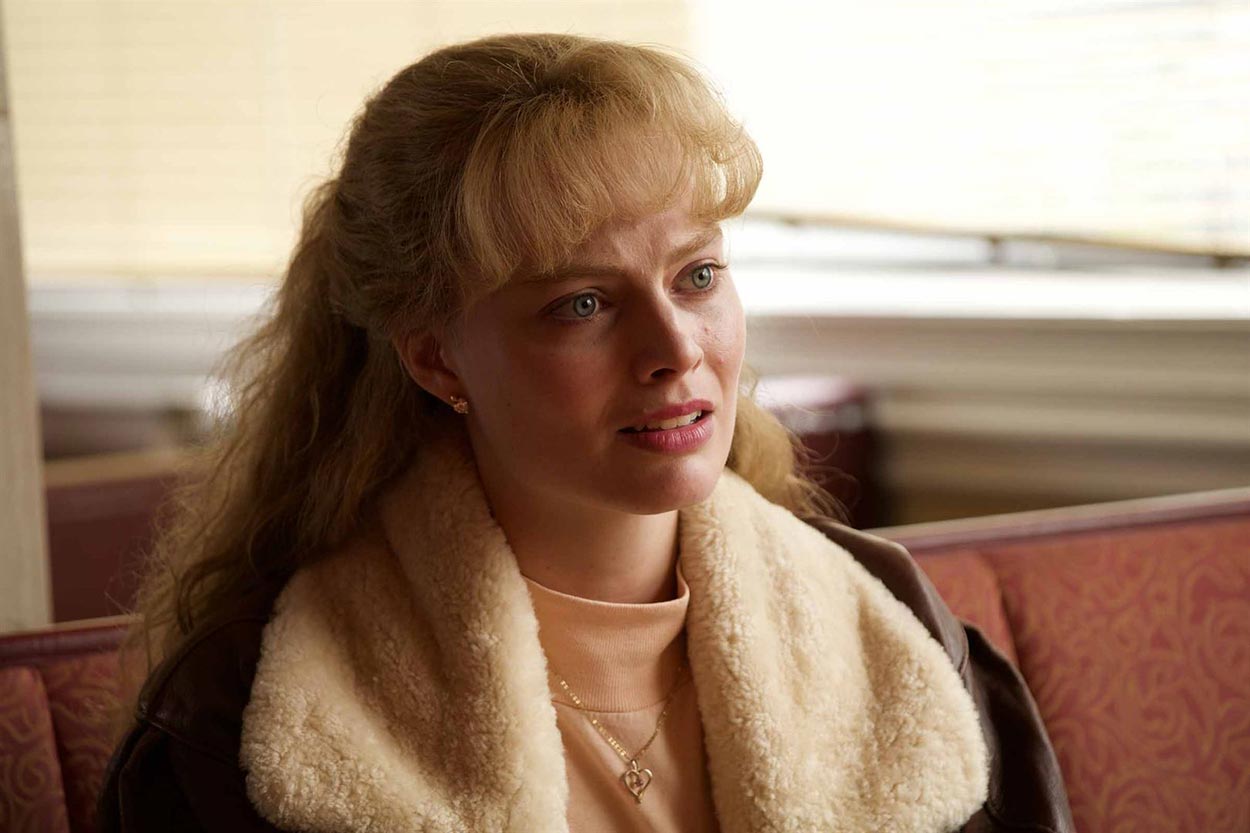 What to Know (ABSOLUTELY NO SPOILERS) 
The movie reviews the life of Tonya Harding, the first American ice-skater to execute a "triple axel" during an official competition, and the events surrounding the sports scandal, that saw her involvement during the National Championships in 1994.
It's Tonya herself to tell and walk us through her "how and why" of the facts, played by an explosive Margot Robbie, who combines the already known Harley Quinn's expressiveness and her unmatched charm of sexy-icon with a tragi-comical performance of an edgy and immature "redneck".
"There's no such thing as truth. Everyone has their own truth."
An outsider inside and out the rink, far from the image that any athlete has or should have, but mostly far from the ideal stereotype of ice-skater requested by the judges.
Raised in Portland in a poor family, she gets pushed at the age of 4 into the ice-rink by her mother Lavona who will alter that childish passion into a kind of strict duty that Tonya must carry out assiduously.
No distractions, cut to the cuteness and to the concern that all mothers have for their children, the only objective is to win and be able to escape from that mediocrity of life; however, Lavona's aim is too strong, enough to stifle and raise her daughter in the bosom of violence and resentment.
Rogers draws the mother's character purposely on Allison Janney, a role that she has played often ("Mom", "Tallulah", "Hairspray" or – for those who have recognized her – "in American Beauty"):
amazing as always, with a unique make-up, she embodies a gloomy and overbearing woman who cooped up her daughter in ice-skating, burdening and denying her an ordinary adolescence, an education and any kind of affection – hers or of any other around the daughter.
What follows is a life of excess, thereafter crowned by the marriage with Jeff Gillooly, an odi et amo, paradoxically current, a both sweet and violent relationship, that will bring Tonya to find herself once again a victim. First the victim of a cruel mother, then of an insane husband. This inevitably increases the anger and the oppression she feels and that she brings on the rink.
In fact, it is precisely because of her image of "bad girl", transgressive and graceless in her way of being and in her way of dancing, that judges refuse her to represent America, or at least the dark side of that Country, that makes great things but at the same time hides its own mistakes (and demons).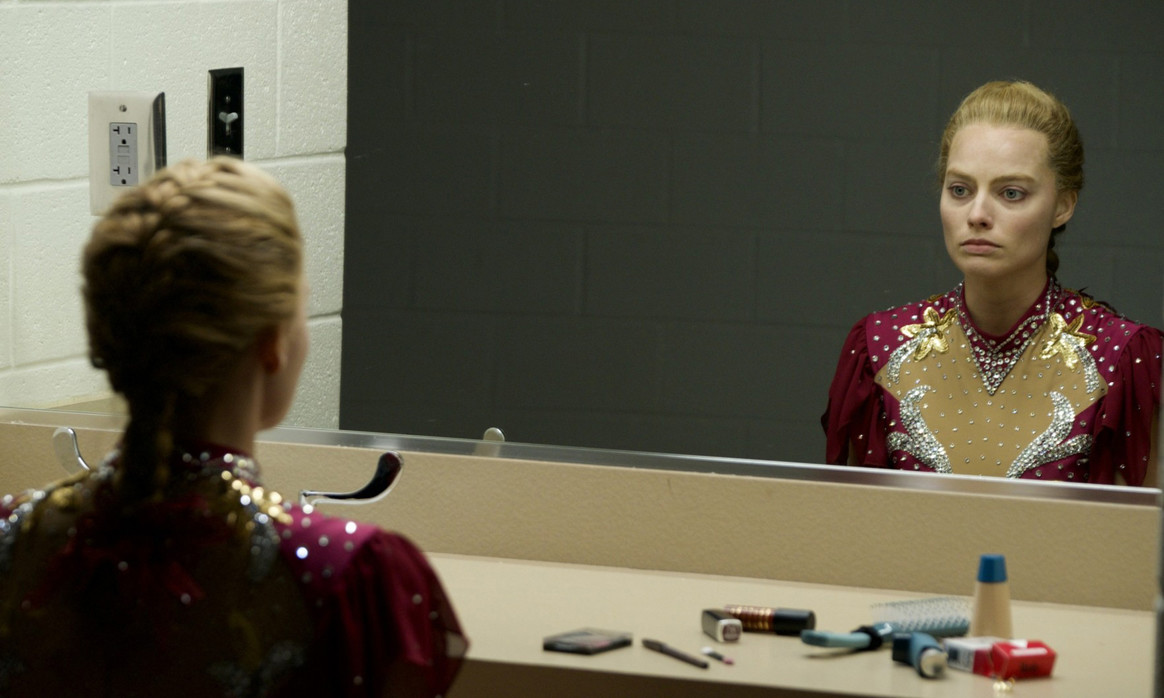 She's the exact opposite of her rival Nancy Kerrigan, elegant on the skates and a healthy athlete's role model, victim of the attack which, in the middle of the Olympic Team's qualification in 1994, will raise the famous scandal that will drag to court Tonya and her husband as first suspects.
So the movie shows the other side of the sport's world, where the desire for victory and presumption dominate and the passion leaves place to a sort of human spirit, a will to survive: Tonya can't do anything except dancing on ice and improving herself is the only way to get away from her bossy mother, her husband and from the judges, who evaluate her only for being "trashy" and without any elegance.
The grudge for that life which raised her in the bosom of violence and the desire for love that – absent in the mother and too possessive in the husband – she finds in the audience after her performances, will proclaim Tonya one of the best ice-dancer of all times.
From the very beginning she shows up at Roger's camera sure of what she has to say and how she wants to look in front of us: genuine and "having no responsibilities" concerning any facts occurred to her and of which she's charged with. So, where is the truth?
We're not talking about one misunderstood talent of the rink as Surya Bonaly, not even of the heroine you look at when you are young, but about an ordinary girl – then woman- who we're going to adore, pity and that we'll judge once again, although now we would know all the facts.
Who is really Tonya Harding? An ice-skater or a criminal?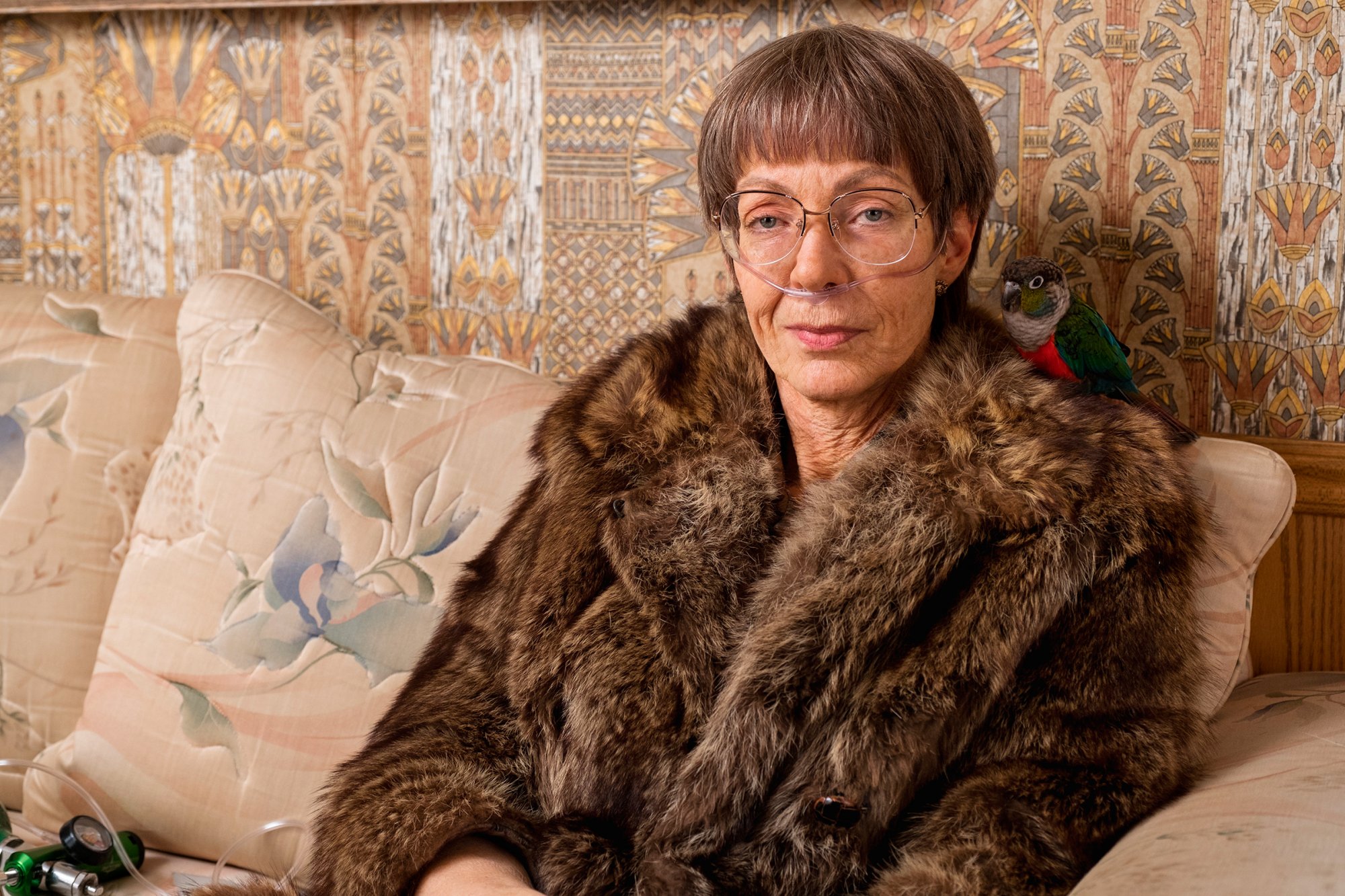 What You'll Need 
If you're into sports or you were, the movie's mood must look so familiar to you: workout routine, relation with the coach, the rush before a competition… Tonya is an athlete and who can understand her better than the eye and heart of a sport person.
However, the film is an original praise to the sport's world full of drama and sharp humor with some remarkable directing and editing techniques.
A story that also touches the mother-daughter relationship, which, if we find it healthy and ordinary in "Lady Bird", in Tonya it's cruel and almost tragic. Same for the wedding with Gillooly, that touches the, unfortunately, current issue of domestic abuse and explains how the immaturity of some young people, maybe too excited to escape from their "parental routine", leads to hasty and unsound life's choices (most of the time disappointing).
What They Say
Margot Robbie: "I think a lot of people asked, "Why are you making a movie about this?" I think a lot of people presumed that they know the whole story already and passed judgment on her. They passed judgment on all these people, but I think that's why it's so interesting to see an audience reaction because we are showing them something aside to the story they didn't know, and people just keep coming out of the theaters being like, "I'm so surprised, I can't believe I didn't know any of that. I can't believe I care." So that's awesome to hear people saying things like that. It's a high praise for us."
"The mockumentary style framing device that's used throughout the film, narrators commenting on their own storylines and giving various versions of events, the non-linear structure, all those things, it was refreshing and wild to read. It felt rebellious, and that rebellious nature kind of mirrored the characters that we were learning about."
Allison Janney: "Well, I wanted to make her — not "likable" — I wanted to find her humanity. I wanted to find her pain, her loss, her disappointment, and I wanted to make that come across in my performance. I wanted people to see that she was a very complicated woman, who was emotionally stunted in a lot of ways and wasn't able to express love or give it or show it. That was just not in her wheelhouse. As someone who grew up in an abusive family herself, I'm sure she doesn't know how to express love."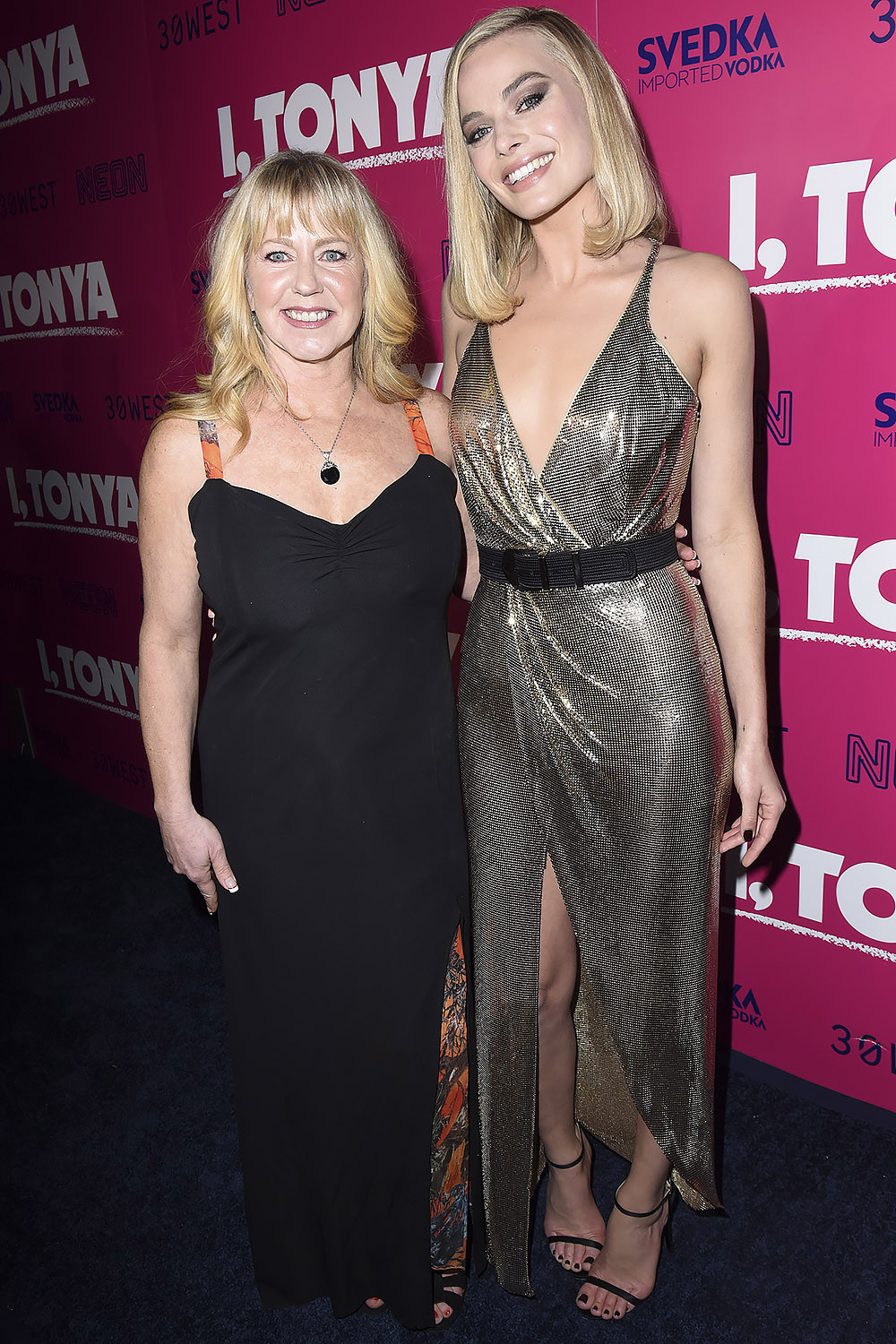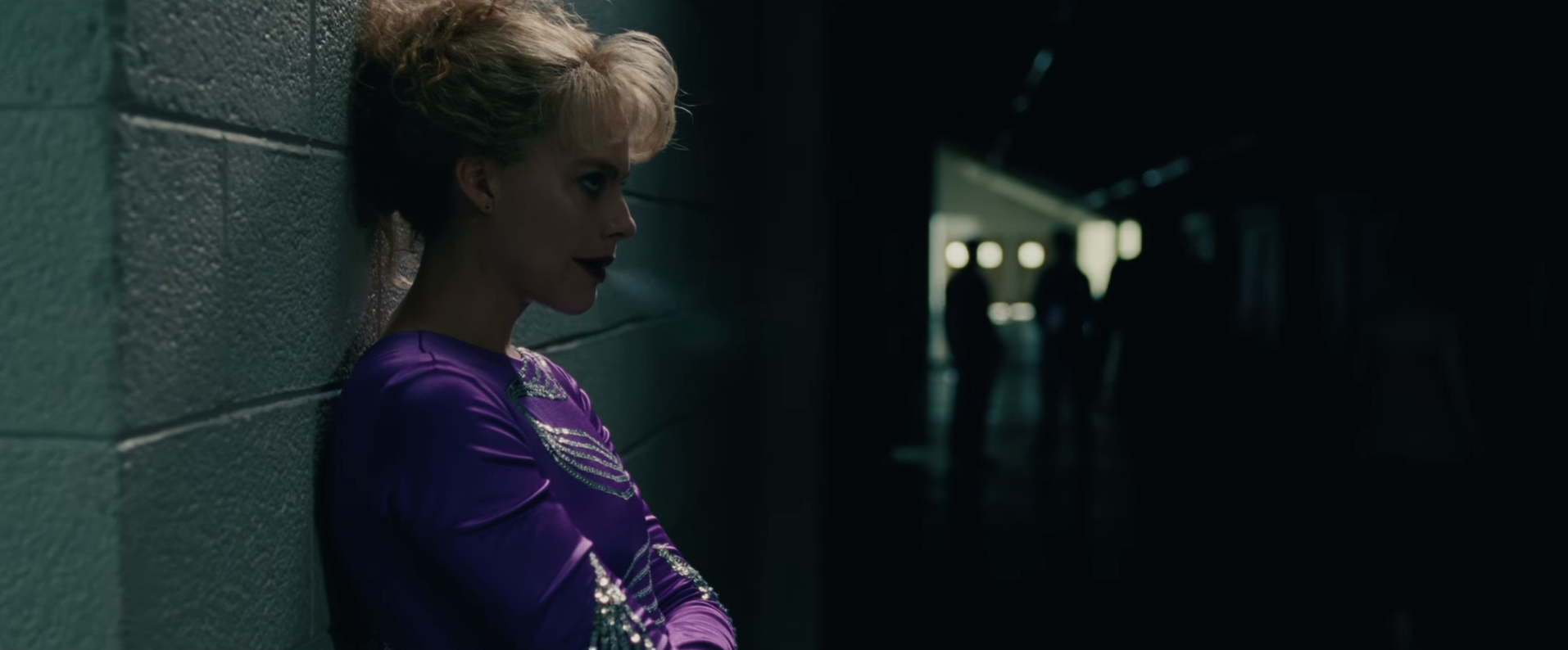 One Last Thing…
Margot Robbie and Allison Janney, two women and one supreme potential in a complex biopic that "walks on the wire" of the grotesque and melodramatic genre.
Robbie's interpretation, executive producer of the movie, is a confirmation of her masterful expressivity, which has almost "clown mood" feautures that, as when make-up comes down, reveal an anguish and sad identity.
Specifically requested by the real Tonya Harding, Margot Robbie learns to skate for this occasion and with strength manages to move and conquer the audience, hiding temporary her extraordinary beauty and showing us an Award-winning artistic side.
However, the golden statuette has to wait, and the movie gives her a well-deserved nomination at the coveted Academy Awards as best actress in leading role and also at the Golden Globes in February, BAFTA and Critics Choice Awards.
Allison Janney will be the one who brings the contended the three winning prizes at home, adding to the Golden Globes and to the BAFTA, an Oscar as Best Actress in Supporting Role.
It's amazing to think that her performance, so unique and exemplary, and such a realistic tyranny that upsets even the heartless spectator, has been played by Janney who shot only for 8 days.
A talent that a few great artists have.
Although not getting into the 9 Academy's best pictures, the movie was nominated for its extraordinary editing by Tatiana S.Riegel, Tarantino's coworker and editor of several other cult-movie, and for best screenplay at the BAFTA.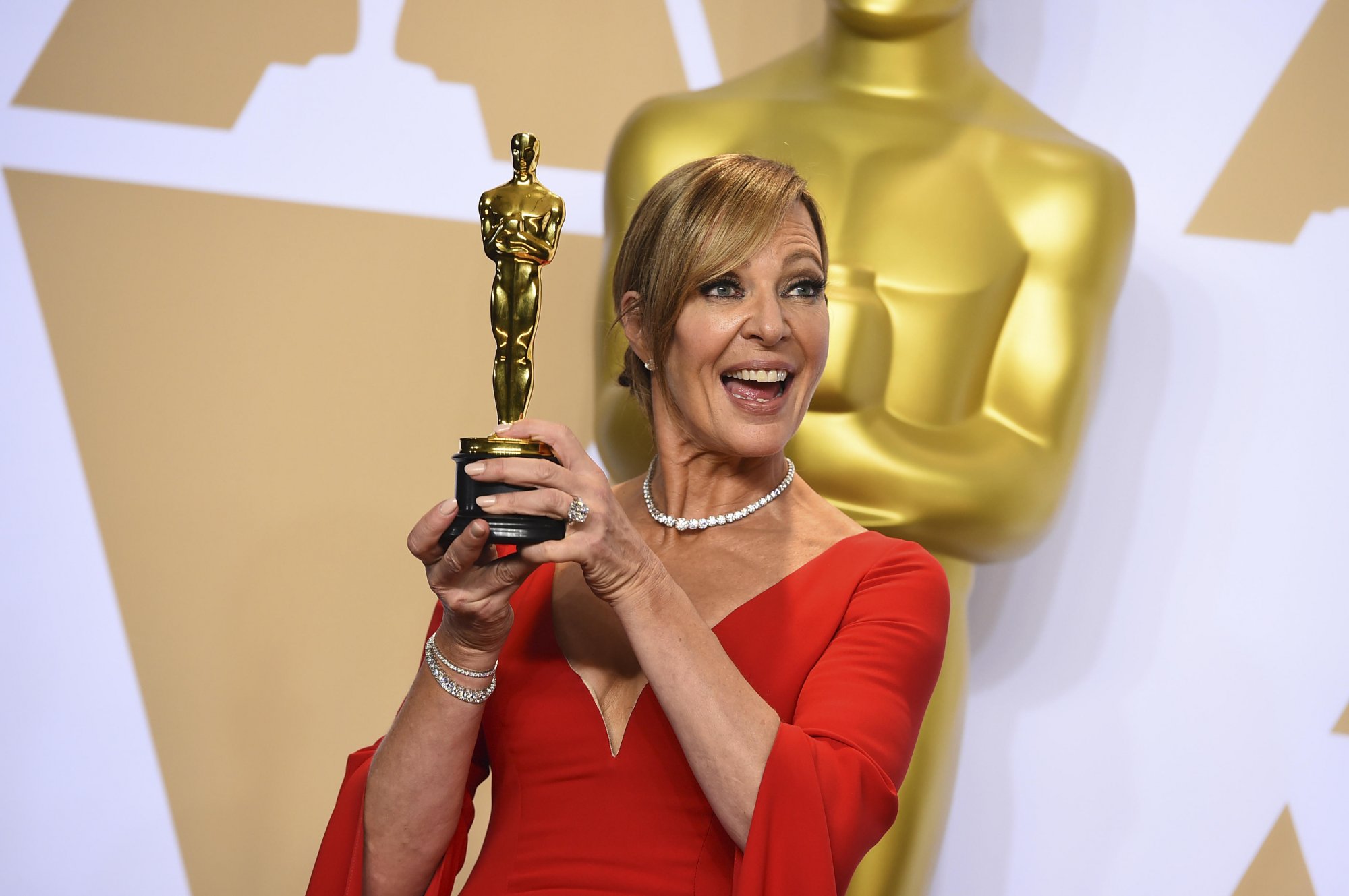 As for the real occurred events, Tonya Harding has repeatedly said her version of the truth during several TV interviews, and even though the movie tries to tell us the events in an objective and truthful way, the American skater Nancy Kerrigan refused to take part of the production she even refused to see the complete project ones it was ended, because she "doesn't want to live that hell again".
Fun Fact: just this year, during the Pyongchang Olympic Winter Games, 24-years-old Mirai Nagasu has been able to break the spell becoming the first American skater to perform a triple axel during an Olympic competition.
The first in history was the Japanese Midori Itō in 1989 followed by the compatriot Mao Asada, therefore up to this year, a primacy owned by Japan. The American Tonya and Kimmie Meissner, respectively in 1991 and in 2005, succeeded to complete the jump, but never during an Olympic event.
That's good timing, Mirai!
Out of 5 Monkeys