Our review of Call Me By Your Name: a film that's as burning as summer passion, when love is based on sweetness and simplicity.
Title
Call Me By Your Name.
Behind and in Front of the Camera
After his controverted "Melissa P.", Luca Guadagnino returns to direct a passionate film with intense tones.
It stars young Timothée Chalamet (Homeland, Interstellar, and Lady Bird) as Elio and Armie Hammer (J.Edgar, The Social Network, and Nocturnal Animals) as Oliver. They're supported by the capable Michael Stuhlbarg (A Serious Man, Hugo Cabret, Lincoln, Blue Jasmine, Arrival and many others) who, in just a few bars, always offers a brilliant performance as an actor. For Guadagnino, this film is the apotheosis of his "trilogy of desire" after "I Am Love" and "A Bigger Splash".
Who's Got the Typewriter
"Call Me By Your Name" is a novel by American author André Aciman, reprised as a film adaptation by the award-winning director and screenwriter James Ivory, known for cult movies such as: "A Room with a View", "Maurice" and the excellent revival of the bestseller by K. Ishiguro, "The Remains of the Day".
Initially, the film, a work in progress since 2007, was to be directed by Ivory himself, who, however, after having readapted it, decided to "hand it down" to somebody who was supposed to be but a location consultant. Luca Guadagnino.
What to Know (ABSOLUTELY NO SPOILERS)
It's the summer of 1983.
Elio, like every other year, is spending the holidays in the family's villa immersed in the quiet of Crema's (Italy) countryside. He is only 17, but he seems to be more mature than his peers. Friends, "first approaches", evenings at the bar and swimming pools are not missing, but Elio often "isolates" himself in the world of books, in the transcription of classical music and in long walks. Son of upper-class intellectuals, his father – a university professor – hosts young students every summer to help them with their Ph.D. thesis. That summer will be the turn of 24-years-old Oliver, a good-looking, witty, refined and extroverted American boy, who'll also be the one to deeply upset Elio's soul.
Elio's initial dislike for the student's easy-going manners, so different from his calm ways, will slowly turn into something overwhelming: a burning feeling for Oliver, a relationship that seems to grow between reality and the magic of a summer that one wishes will never end.
Barry Jenkins, director of the Oscar-winning "Moonlight" has praised the film describing it as "sweetness without a trace of sentimentality; a work made without fear of sentimentality, (…)image to image, human beings drifting from one emotion to the next and back, revealing and retreating from themselves, from life; all of us capable of so much, but allowing ourselves so very little." A theme so delicate and current, yet addressed in the now distant but extraordinarily reproduced Italian '80s, with a significant link to the Classical. The proposed homosexuality is beautifully bare and fearless.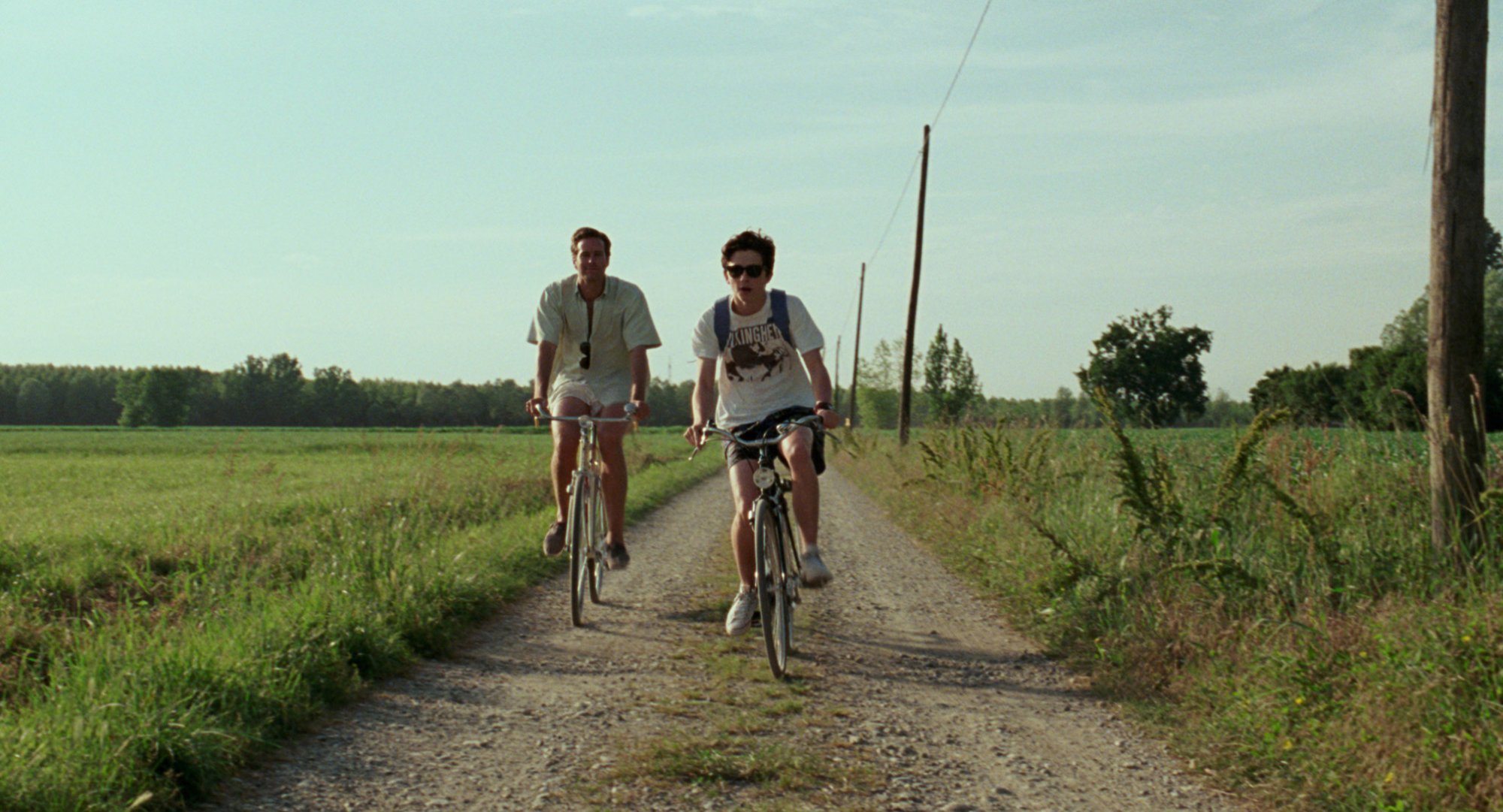 It leads us to savor every silent feeling that characterizes the film and that reminds us of those summer loves, of that sense of estrangement from everyday life that only summer could give us, together with that fear of thinking that everything would be for but a limited period, yet full of unique moments and emotions. It's, then, an ode to summer, to young and passionate love and to "kalokagathia". Oliver, the young American, according to ancient Greek culture is the right example of the ideal of moral and physical perfection of a man (xalos xai agathos). An athletic physicist, cultured and elegant and relaxed, Oliver, as Plato would say, is dedicated to the care of the body and the mind. Maybe it is that finding each other, that 'handshake', that makes the two young people connect, that links the reality of those days to the classical Myth, where sexuality was not a problem and the divine, the perfect was linked to mankind, with its fears and fragility.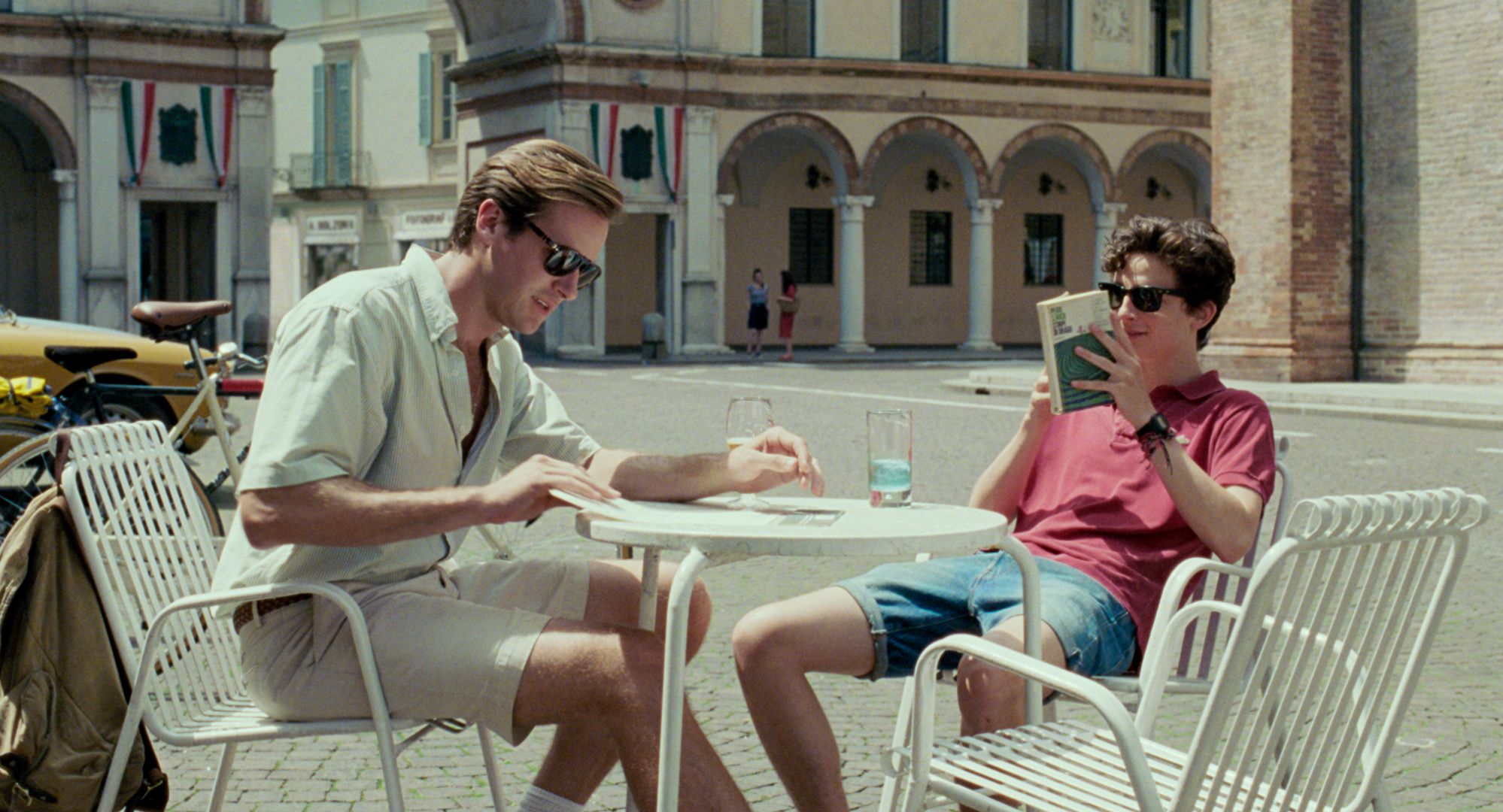 What You'll Need
If the summer reminds you of those long-lost or very well still alive loves in your hearts, this film is perfect to remember those days … but you won't need any of those harrowing tears, just a bit of nostalgia and the desire of sun-burning crushes!
What they say
Timotée Chalamet: "I think it takes people back to their first love and, for lots of people, first love was an expensive summer with at first too much time, and secondly there's not enough time when you find that person. That's the experience that I'd certainly see in this movie: being sent back to that first time in which we've had a love story full of romanticism and passion.
Armie Hammer: "In this movie we try to show that love is love, humans are humans. When two humans fall in love is a beautiful thing, no matter the circumstances. The truth is that humans are humans, whether you make a movie in the 80s, in 1880 or the 80 AD. Humans are humans, and that's the deal. We never really thought about the period in which the movie was set, we kept thinking about the story and these two people, what their experience was."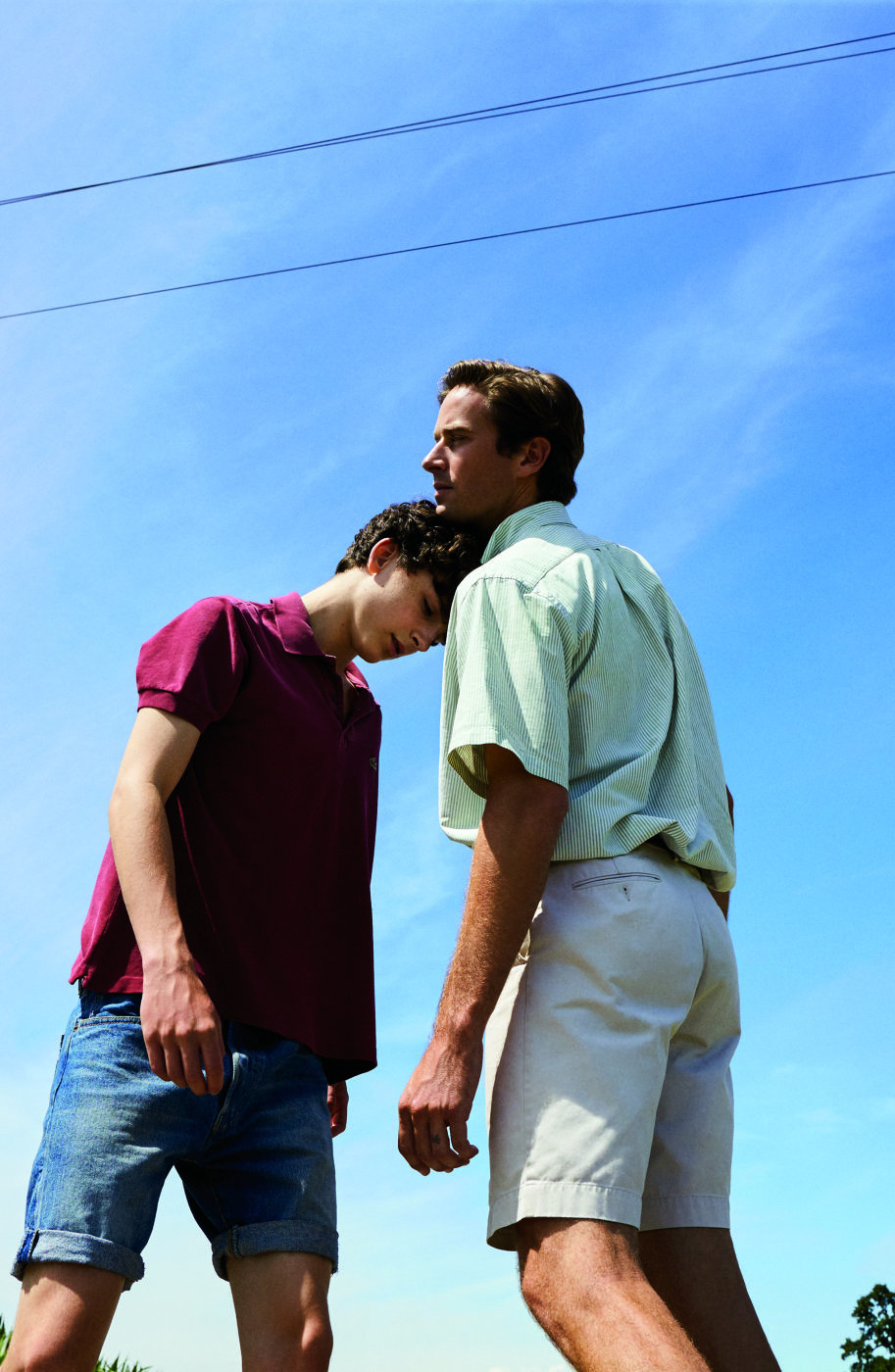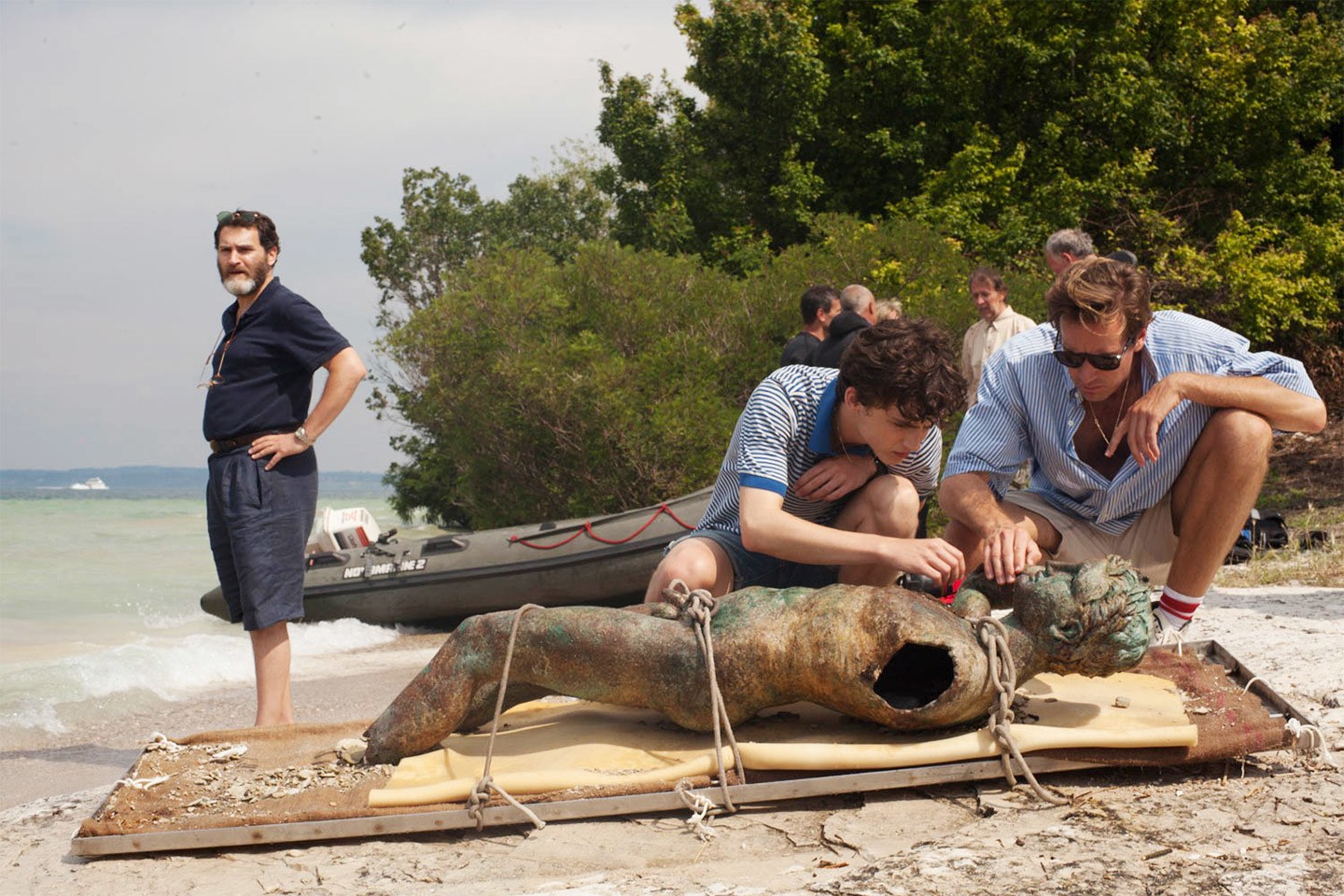 One Last Thing…
Call Me By Your Name was presented for the first time in January 2017 at the Sundance Film Festival.
The film has received some of the best reviews of 2017 and it is considered by the American Film Institute one of the ten best films of the year. Timothée Chalamet and Armie Hammer received a nomination for respectively Best Actor and Best Supporting Actor at the Golden Globes, Critics'Choise Movie Award and Independent Spirit Award, among many other nods received by the film. At the New York Film Festival, the film received 10 minutes of standing ovation from the audience in the hall – something that had never happened before during that event.
The location, or rather the delightful city of Crema, is actually the hometown of Guadagnino himself and the house used in the film is not very far from the apartment owned by the director, who said to be almost tempted to buy the house.
Timothèe Chalamet and Armie Hammer weren't subjected to any audition; Guadagnino trusted their interpretation immediately, sure that they would have a particular chemistry on set (and he wasn't wrong!). 
In the film, there is also a cameo by writer Aciman and producer Peter Spears, who lent themselves to acting in the shoes of an intellectual couple, friends of Elio's father, that comes over to their house for dinner. Spears himself, in agreement with Guadagnino, wanted to dedicate the film to his recently deceased friend Bill Paxton.
Out of 5 Monkeys