It was about 1966 when James Brown, in a recording studio in New York City, got busy singing lyrics that shortly afterward would have become iconic and representative of a reality contested, over the years, with a fervor directly proportional to the evolution of customs… Basically, James Brown didn't know that, but while turning into melody and vocals an apparently simple thought of his, hoarsely singing in that microphone "This is a man's world, this is a man's world / But it wouldn't be nothing, nothing without a woman or a girl," he was triggering, in his small way, a revolution that would have actually exploded, or rather, that would have achieved real results only a few decades later. The song goes on with remarks on how men have so many responsibilities onto their shoulders, being their duty to "build cars, trains, boats, make money" and so on, but without women and without the children they would give birth to, the life of men would mean nothing. The lyrics might be questionable under some aspects, but they're still a declaration of love for the female gender and confession of a truth to which the male gender has never given in to (never gives in to) so easily: the indispensable role of women in the world system. Today, the situation is relatively different, or, at least, it's a work in progress: now women make cars, trains, boats, and money, and to start a family even without procreating is finally an option – even though, unfortunately, with some reservations. The 21st-century woman plays more and more proudly and regularly the roles that, until quite recently, used to be considered "for men", and the distinction between "guy stuff" and "lady stuff" is increasingly stigmatized within our society and language.
The prestigious seat behind the camera – just like any other role that implies, somehow, owning decisional power, being at the helm, holding the reins of a system, a mission, a project – until not long ago was basically occupied by men: even though the first female director was Alice Guy-Blaché, who directed over 700 movies between 1896 and 1920, the worth of female directors in cinema and television started to be recognized and raised to the level of its male parallel maybe only one or two decades ago, with a recently fueled boom in films and TV series directed by women, winner of multiple awards both in the festival circuit and in world-famous ceremonies like the Oscars, the Golden Globes, the Critics' Choice Awards.
The boom of the booms, last year's Oscars, the 93rd, an edition with a sky-high number of nominated women (more than men) and winning women. To cinephiles, or whoever followed the 2021 Awards Season, the following names will most likely ring a bell: Chloé Zhao, Emerald Fennell, Regina King. Well, no, they're not Disney princesses, nor oneiric projections of the brothers Grimm's twisted minds, no matter how fairy-like their names may sound – Chloé, Emerald, and Regina are three immensely talented directors with a juicy menu of projects in the works.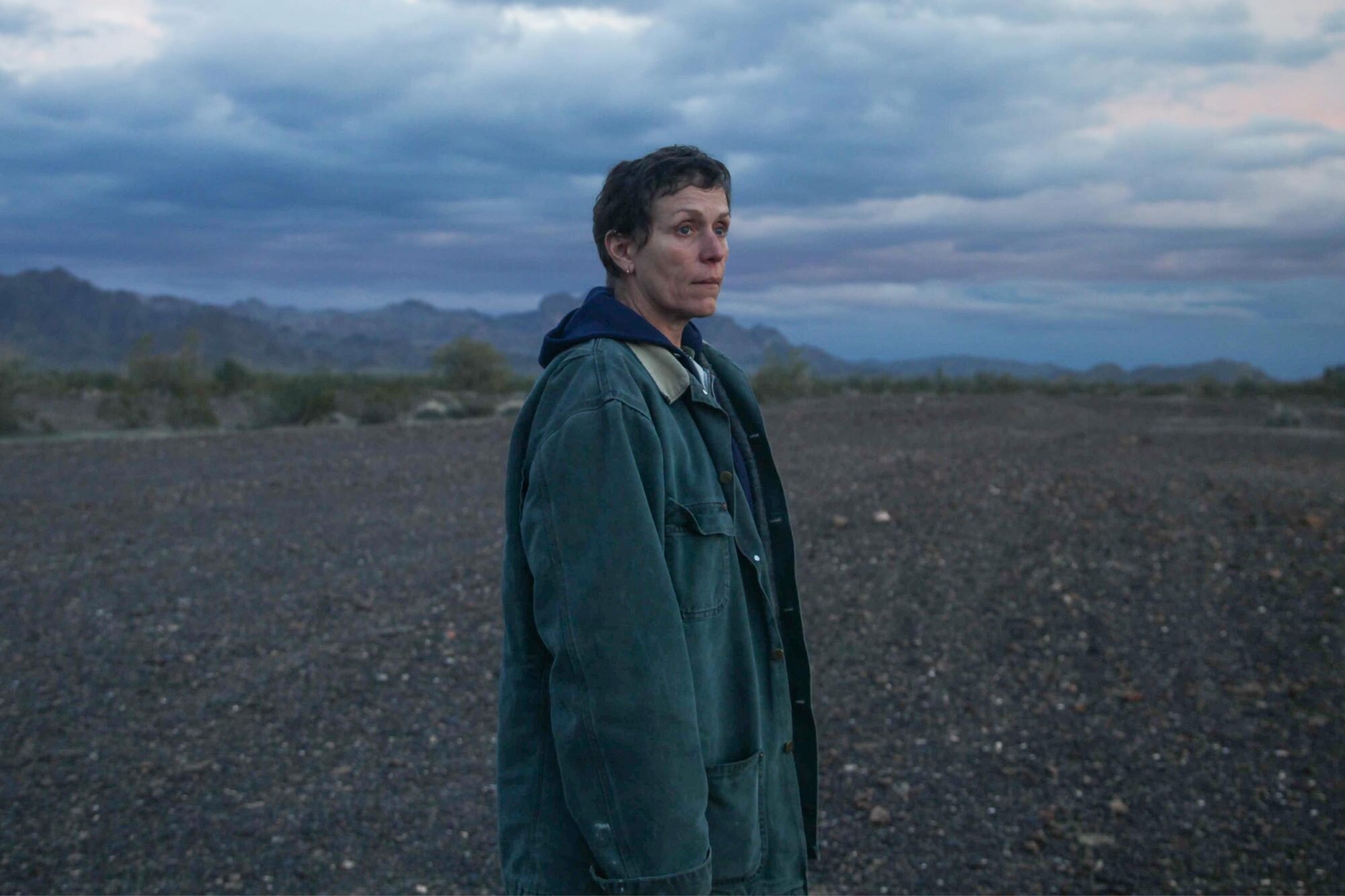 Chloé Zhao 
is the second woman (after Katherine Bigelow in 2010) and the first Asian woman to have won an Oscar for Best Director with her latest masterpiece
"Nomadland
.
"
Her third long-feature film after "Songs My Brothers Taught Me" (2015) and "The Rider" (2017), winner of two Academy Awards, two Golden Globes, two BAFTAs, and the Golden Lion for Best Picture at the Venice Film Festival, "Nomadland" has turned out as a good omen for her next, promising move: the entry into the world of blockbusters and, in particular, the debut in the Marvel universe. Chloé directed the story of a gang of immortal superheroes,
"The Eternals
,
"
due to be released in November this year, and she's about to film a western/sci-fi reinterpretation of the story of Dracula: we're clearly talking about an artist who's as brilliant as
unpredictable
and, for this reason, worth following with the greatest attention.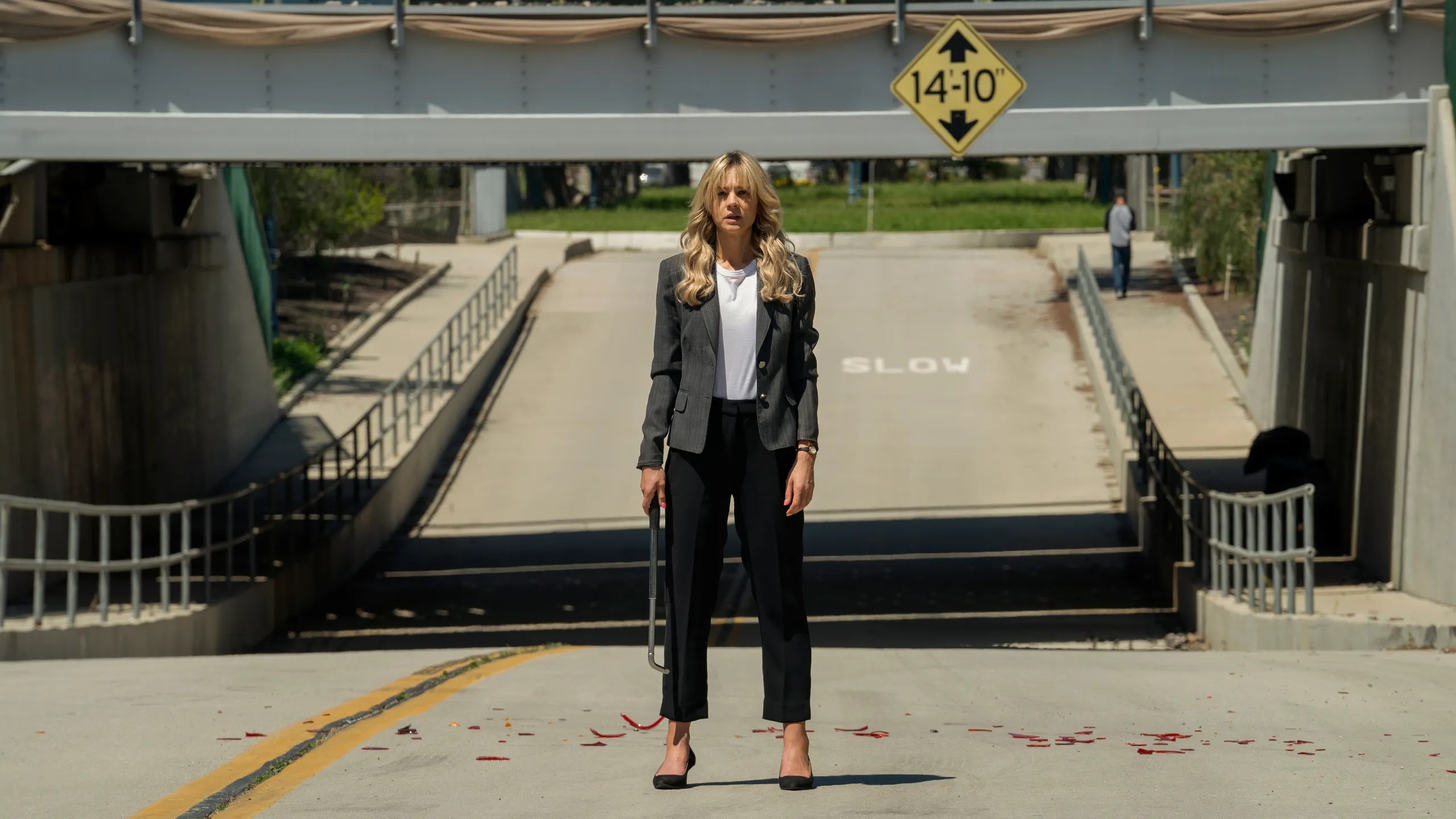 Remember Camilla Shand? Not the real Lady Parker-Bowles, wife of the Prince of Wales, but the young Camilla from season 3 and 4 of "The Crown…" She's Emerald Fennell, this year winner of the Oscar for Best original screenplay for "Promising Young Woman," a movie she not only wrote, but also directed, her directorial debut, actually. With a spoil of one Oscar, two BAFTAs, one Critics' Choice Award, one Writers Guild Award, and countless nominations for other prestigious writers, "Promising Young Woman" is a much-discussed product which stirs debate, a story of feminine affirmation, a startling tale of revenge shot in only 23 days, through the middle of Emerald's pregnancy. "They said write a speech, and I didn't—because I just didn't think this would ever happen," said Emerald on the podium of Los Angeles' Union Station, with the prestigious golden statuette in her hand: however, it's happened, and we shall be talking about this for many years to come.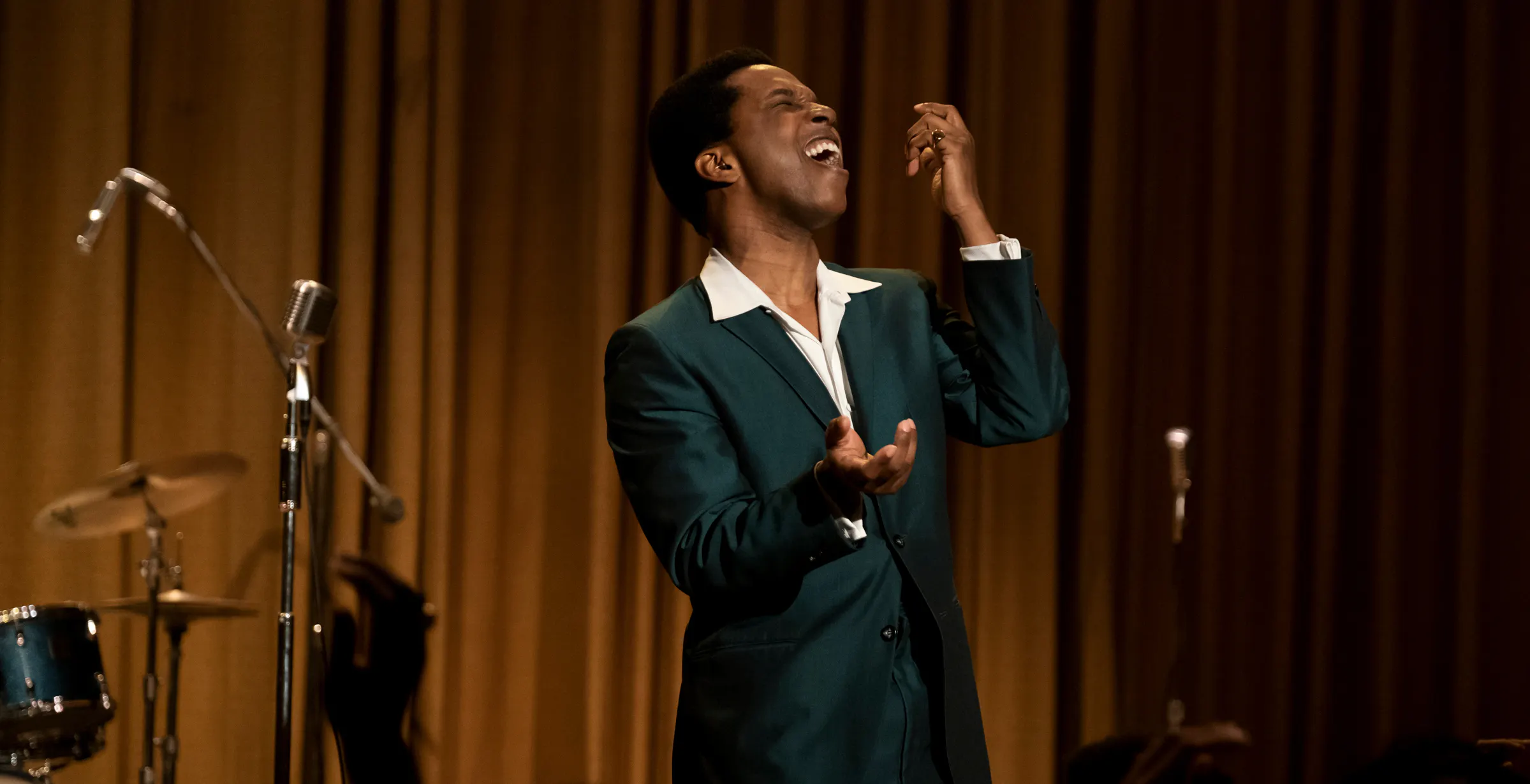 Regina King is an Oscar-winning actress: back in 2019, she won the award for Best supporting actress for her role in "If Bale Streets Could Talk…" by Berry Jenkins, and the Golden Globe for the same performance. In 2020, after directing episodes of several TV series like "Shameless," "This is Us," "Being Mary Jane," she made her directorial debut with "One Night in Miami…," her multi-award-nominated long feature film in the 2021 Awards Season. The movie premiered out of competition at the 77th Venice International Film Festival, becoming the first movie in history directed by an Afro-American woman to be presented at the festival. From that moment on, Regina's work has only collected confirmations of the positive reception received by her directorial debut, in the form of three Oscar nominations, three Golden Globes nominations, two BAFTA nominations, six Critics' Choice Awards nominations, and the Robert Altman Award at the Independent Spirit Awards. Now, after the success with critics and audiences of "One Night in Miami…," the director is working on a new (completely different) project: "Bitter Root," the adaptation of the comic book series of the same name by Image Comics. Queen-Regina, in name and in fact.
Some were born actresses and have now stepped out of their comfort zone, while others dive into it as their first and only experiment: the female directors' firmament has been showcasing the brightest of stars over the past decade.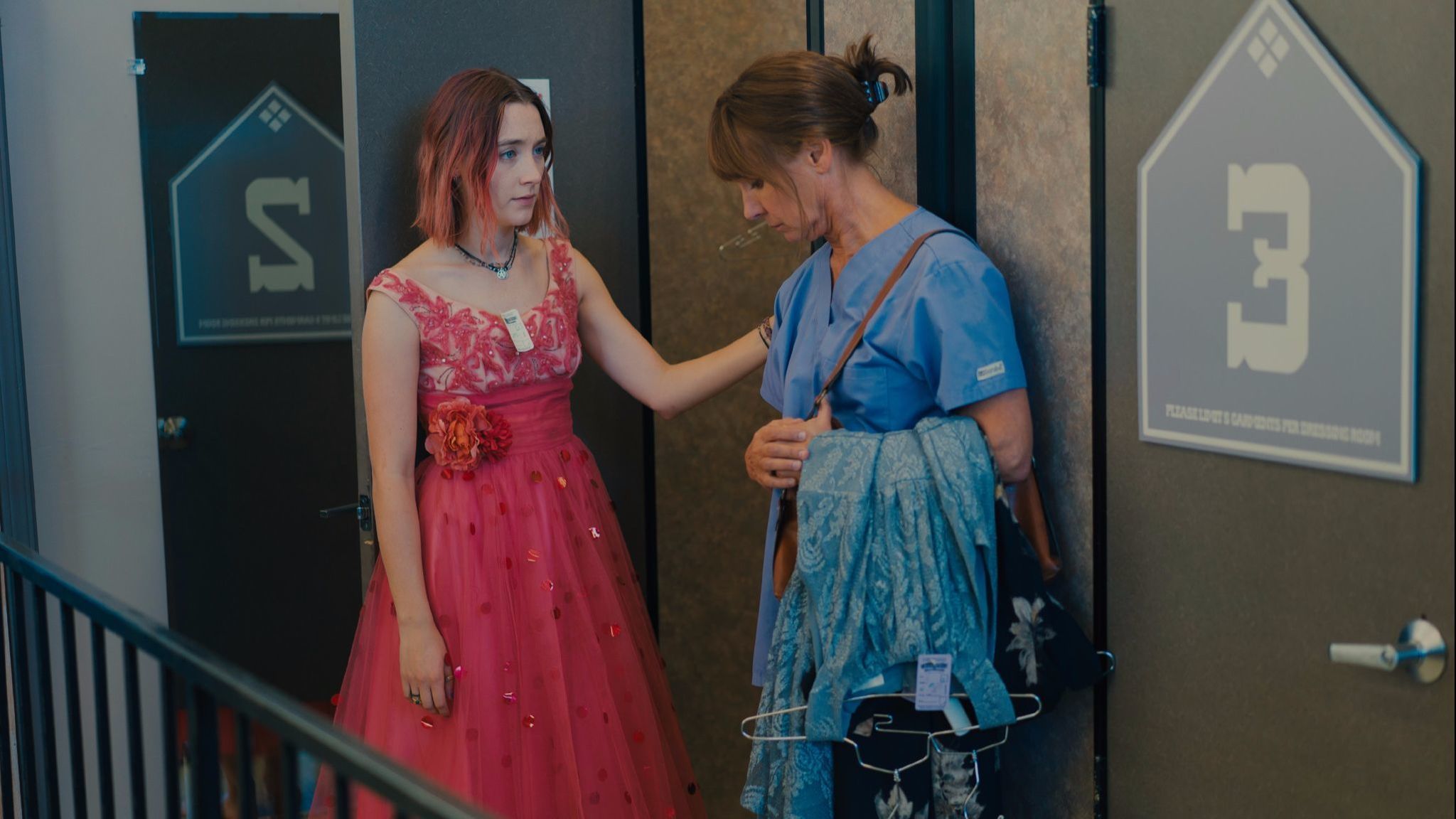 One of these is no doubt Greta Gerwig, the extravagant factotum from "Greenberg" (2010), the "undatable" protagonist of "Frances Ha" (2012), the magenta-red-haired artist from "20th Century Women" (2016); her debut in the world of directing and encouraging springboard for future projects is the movie "Lady Bird," the multi-award-nominated coming of age story in 2018 Awards Season with, first and foremost, five Oscar nominations for Best Movie, Best Director, Best Original Screenplay, Best Actress for Saoirse Ronan, Best Supporting Actress for Laurie Metcalf. Triumphant, filled with support from the critics and the audiences, a year later Greta goes back behind the camera to direct a new cinema adaptation of "Little Women." This experiment is also a success: the seventh adaptation of Louisa May Alcott's famous novel stands out for the uniqueness of its reinterpretation and for the critically acclaimed performances of its ensemble cast made by Saorise Ronan, Emma Watson, Florence Pugh, Eliza Scanlen, Timothée Chalamet, James Norton, Meryl Streep, Louis Garrel: these elements earned Greta's second (and latest) directorial experiment six Oscar nominations, two Golden Globe nominations, five BAFTA nominations, and nine Critics' Choice Awards with one win for the Best Original Screenplay.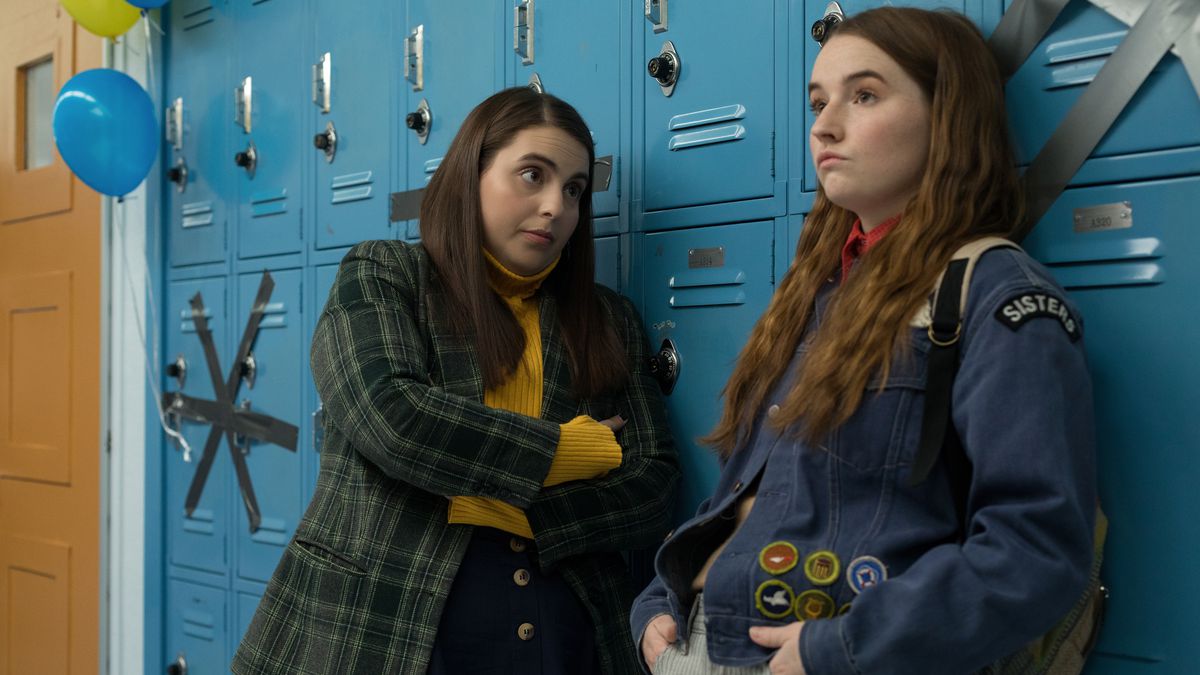 An interesting way to work your way up the ladder, and inspiration for whoever wants to break into the cinema industry, is Olivia Wilde's journey. Known to most as reserved internist Thirteen from "House, M.D." or, even further back in time, Alex Kelly from the teen drama "The O.C.," Olivia started as a casting assistant and later worked her way up in the business earning, with great talent and versatility, major roles in several movies and TV shows. In 2019, Olivia makes her directorial debut (after having tested the directorial waters with Red Hot Chili Peppers' famous "Dark Necessities" music video, which she directed back in 2016!) with comedy film "Booksmart," earning not only nominations for several awards like the 2020 Golden Globes, BAFTA, Critics' Choice, Gotham and Independent Spirit Awards – for Best Breakthrough Director, Best Actress for Beanie Feldstein, Best Original Screenplay, Best Comedy Film, and Best First Feature – but also a place in Barack Obama's list of Favorite Movies and TV Shows of 2019: I honestly can't think of a greater honor. Enthusiastic for her success in this unexplored field, Olivia is currently working on the post-production of her second directorial experiment, the dystopic thriller "Don't Worry Darling," which is due to be released by the end of 2021: the movie is a mystery, literally because nothing has come out yet but some papped pictures of Florence Pugh, Harry Styles, Chris Pine, and Olivia herself on set in California, complete with 1950s hairstyles and sneak peeks of period costumes beneath their off-camera robes and raincoats – we have high hopes and expectations, by the way.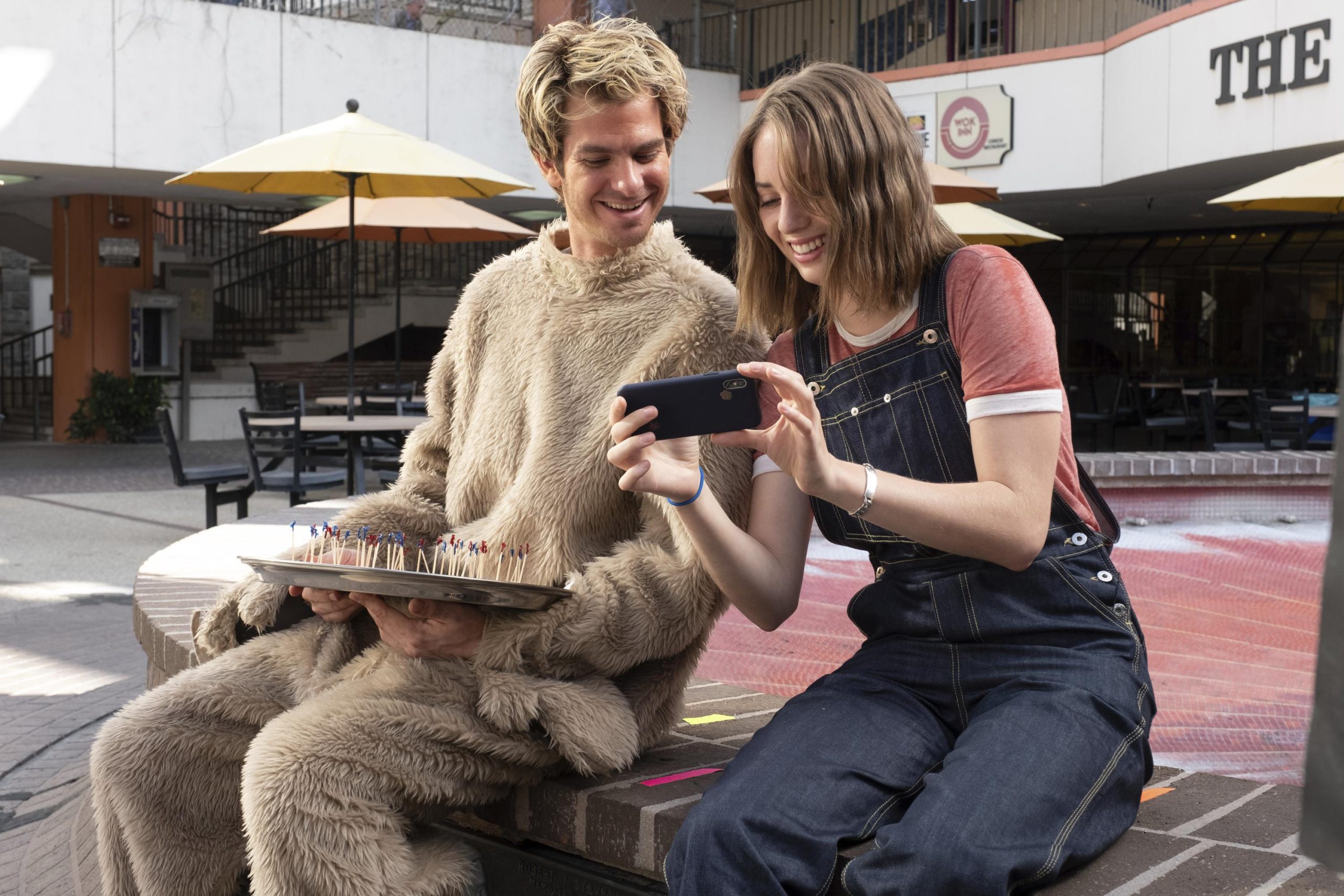 Start small and work your way up, a technique that's also worked for Gia Coppola, granddaughter of Francis Ford Coppola. Her first direct approach with the movie industry happens with her aunt Sofia: Gia works as an assistant in the costume department of the film "Somewhere" (2010), after a couple of brief childhood acting experiences on the sets of her granddad, who directs her in "New York Stories" (1989) and "The Godfather: Part III" (1990). Having lived and breathed cinema since the day she was born, Gia follows on the heels of her illustrious family and, in 2013, she debuts behind the camera with her feature film "Palo Alto," starring James Franco, Emma Roberts, and Nat Wolff, presented in the Orizzonti selection for best picture at the Venice Film Festival; the same, lucky fate befell her second directorial work, "Mainstream," in competition in the 2020 edition of the festival, starring Andrew Garfield, Maya Hawke, and Jason Schwartzman. Gia's second feature-length film tackles delicate and current topics, above all the bright and the dark side of technology and the popularity of influencers: a movie predicting some shaking consciences.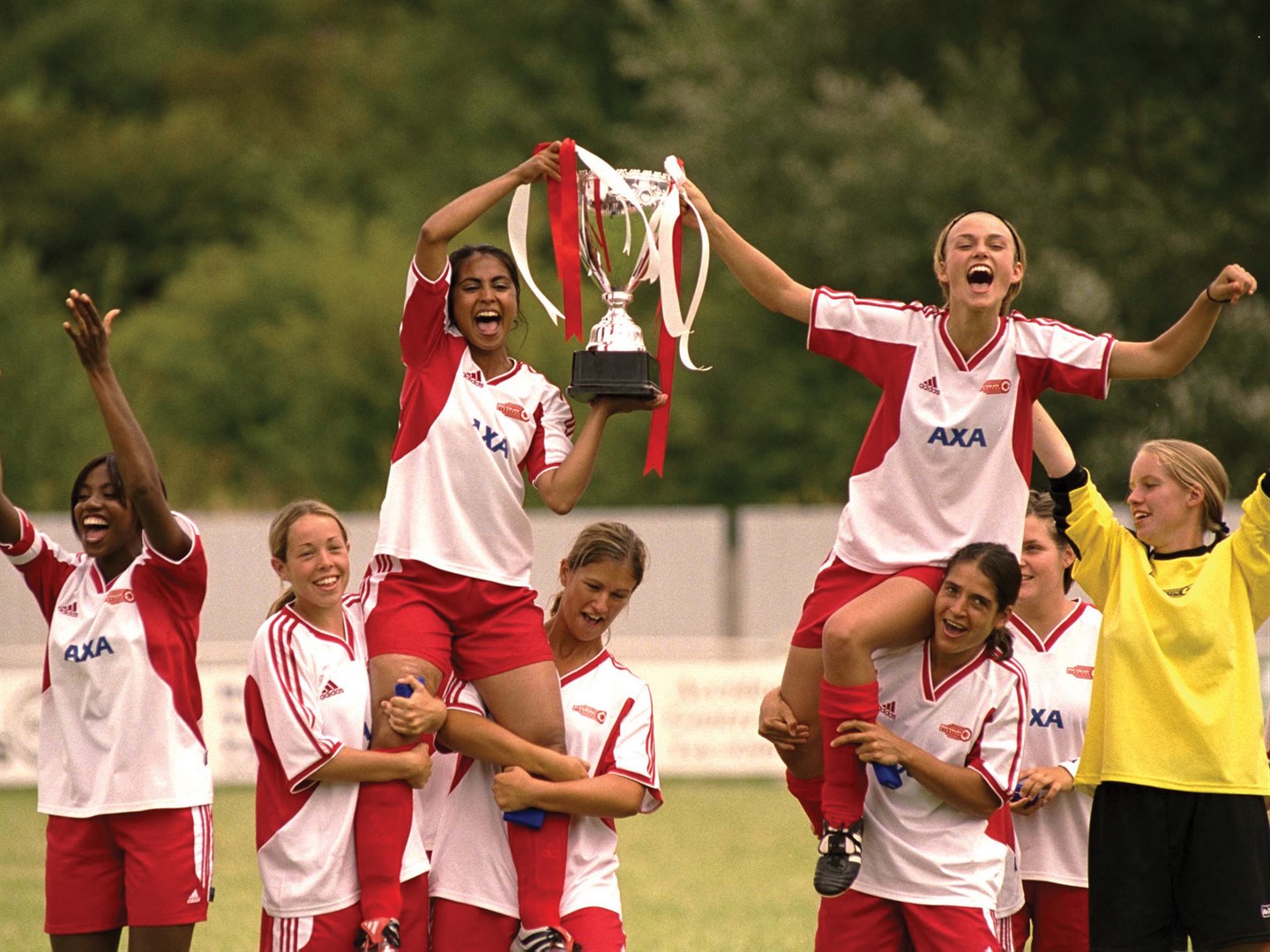 David Beckham and Bruce Springsteen: what do the champion of soccer and the rock god have in common? An ancient stereotype would fit soccer players and rockers into the "guy stuff" sector, but guess who's "dedicated" to Becks and the Boss one movie each? Exactly, not a man. Gurinder Chadha starts as a reporter on BBC Radio and works her way up to becoming the director of some of the most successful films in British and international cinema, first of all, "Bend It Like Beckham" (2002). Not only did Gurinder build a springboard for some of today's most appreciated actors like Keira Knightley and Jonathan Rhys-Mayers, but she's also directed the first Western feature film to be broadcast on North Korean television: what an achievement!
2019 is once again Gurinder's year, this time directing a musical movie, a celebration of Bruce Springsteen: "Blinded by the Light" premieres at Sundance Film Festival and wins the award for best picture at Giffoni Film Festival, with a soundtrack all made of Springsteen's songs, including an unreleased track written by the Boss for "Harry Potter and the Philosopher's Stone" (then excluded by request of J.K. Rowling). Oh, in between things, Gurinder has also been awarded the Order of the British Empire for her service to the cinema industry.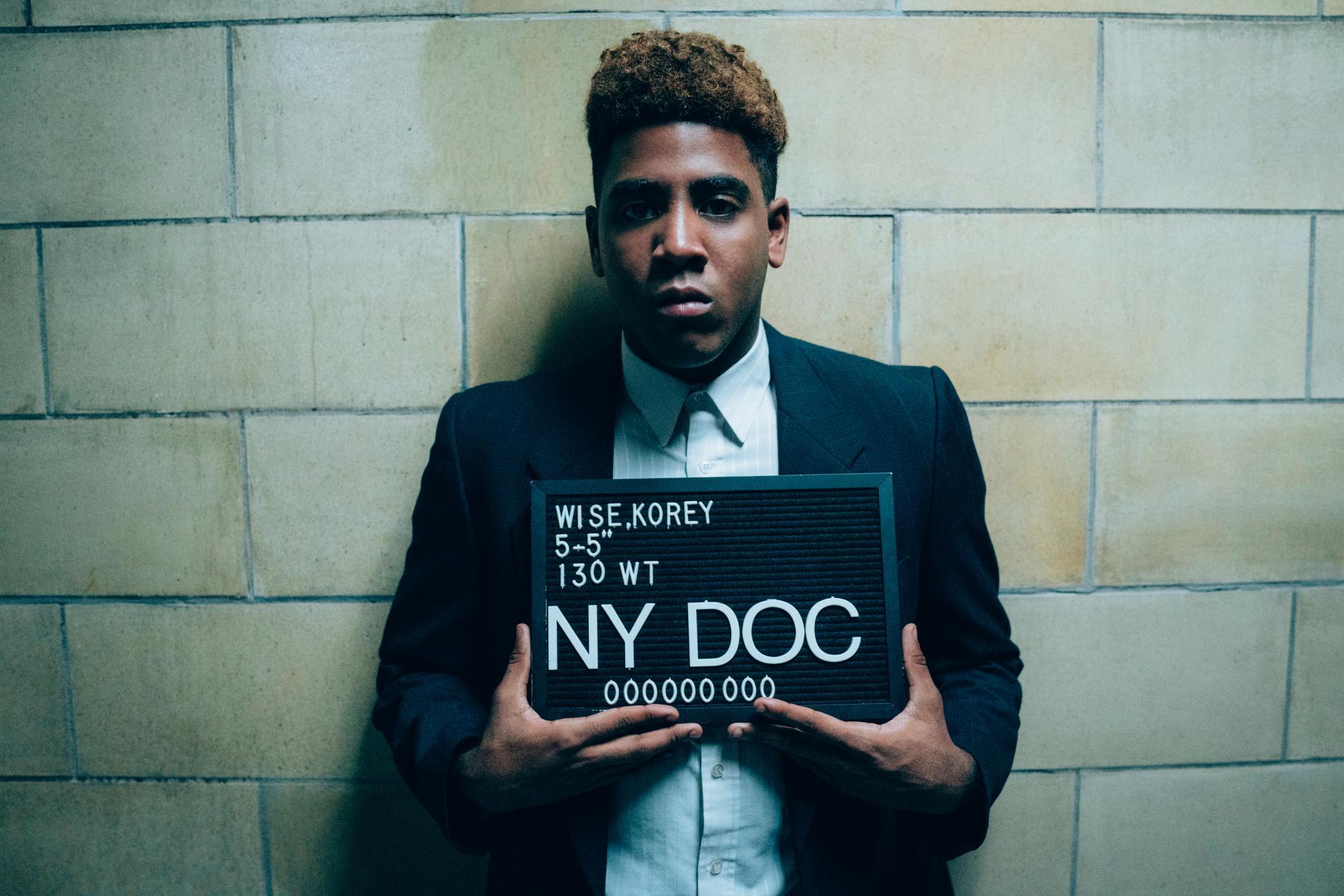 Ava DuVernay, aka the first Afro-American woman to be nominated for a Golden Globe and Critics' Choice Award for Best Director: we're talking hot stuff here, we're talking pioneers. After her internship at CBS news, and several collaborations with Fox and Savoy Pictures, she takes on a leading role in the directors' wing, with peaks of success reached during the 2015 Awards Season. That's the year of "Selma," Ava's directorial debut which obtained multiple nominations and wins, among which the Oscar for Best Original Song and an Oscar nomination for Best Picture, four Golden Globe nominations (one for Best Director), and five Critics' Choice e Independent Spirit Awards nominations. The reconstruction of Martin Luther King's life and the 1965 marches from Selma to Montgomery hit the mark as much as her second directorial success, a miniseries. Created and directed by Ava for Netflix, "When They See Us" focuses on the real-life events that happened in 1989 in Central Park when a jogger was assaulted and five young people – four black boys and one Hispanic boy – were accused and prosecuted with no evidence against them. The series earned 11 nominations at the 2019 Emmy Awards, with one win for Best Actor for Jharrel Jerome, besides being one of the most recommended products for educating on anti-racism, thanks to its storytelling aimed at opening up eyes and minds.
We can now state, with relief and pride at the thought that we're moving past certain oppressing prejudices and hindering discriminations, that today we've got plenty of navigated female directors, veterans of the "war of the sexes."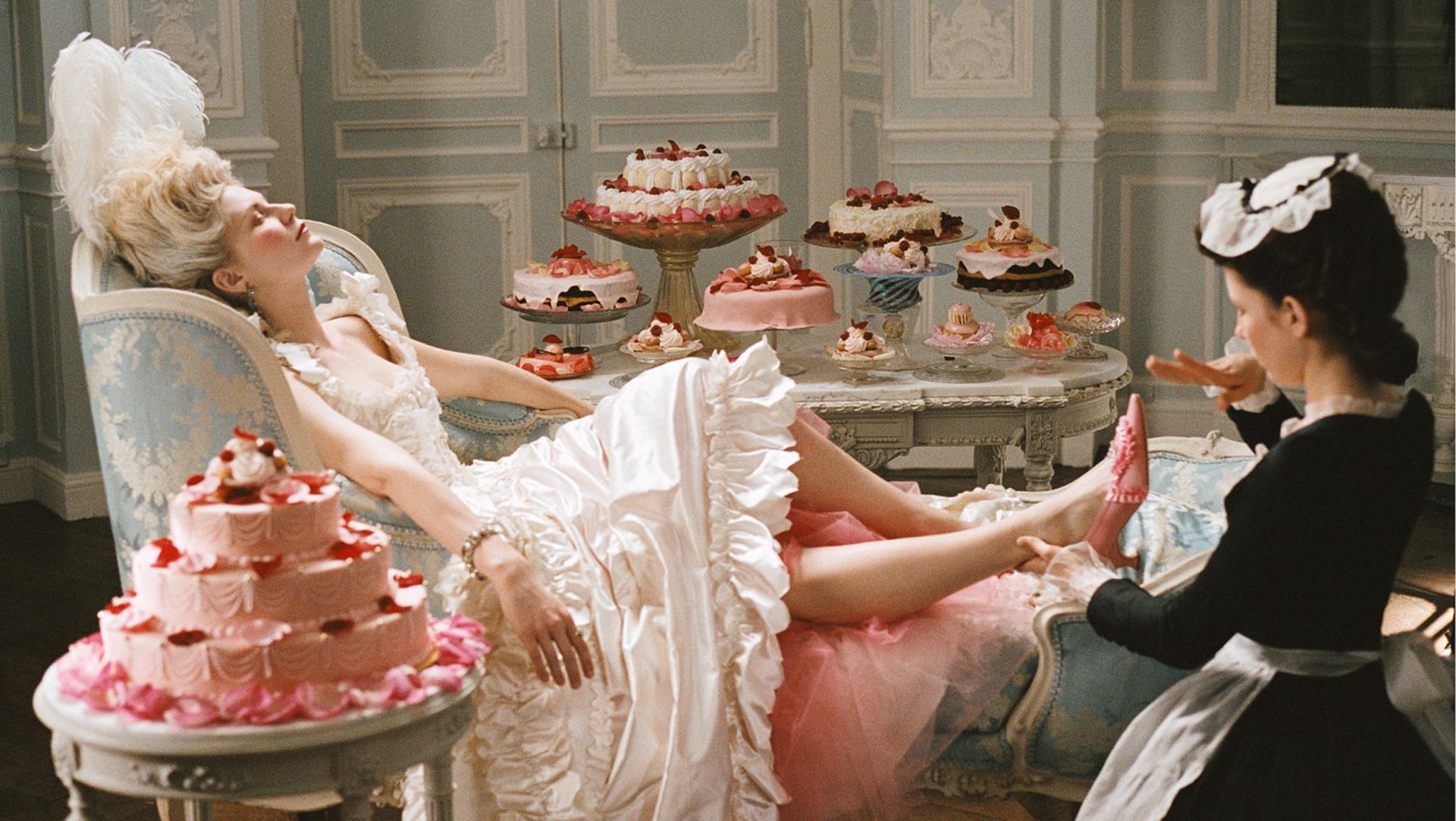 On top of the list, Sofia Coppola, one of the most prolific female directors in the world, the daughter of Francis, the first American woman and the third woman overall to obtain, in 2004, an Oscar nomination for Best Director with one of her most famous and awarded movies, "Lost in Translation" (for which she earns the Oscar, Golden Globe and Independent Spirit Award for Best original screenplay). Before making history, Sofia tastes the acting waters playing minor roles in seven movies by her father. However, acting is not exactly her thing: as she often confesses in interviews, it's only behind the camera that she can bring all her passions together – fashion, photography, music, design, cinema – without having to sacrifice anything. With the 2004 Oscars as a watershed, her top works are "The Virgin Suicides," her 1999 directorial debut about the consequences of overprotective parenting, starring young Kirsten Dunst with whom, in 2006, she rejoins forces to adapt for the big screen the pop-styled story of the Queen of France in "Marie Antoinette;" 2010 is the year of "Somewhere," with Elle Fanning and Stephen Dorff, winner of the Golden Lion for Best Film at the Venice Film Festival, followed by "The Bling Ring" in 2013, the cinematographic account of the real-life story of an LA-based gang of young thieves who burgled a number of celebrity houses some years ago. Her latest films date back to 2017 and 2020, "The Beguiled," for which Sofia wins the Prix de la mise en scene (the award for Best Director) at the 2017 Cannes Film Festival, and "On the Rocks," among the protagonists of the most recent Awards Season, with supporting actor Bill Murrey nominated at the Golden Globe and Critics' Choice Awards. A clearly eclectic artist, her knowledge in the field of aesthetics and music are the gem that makes her movies stylistically unique, reserving a special place for her among the directors of the so-called new American cinema, next to Spike Jonze, Wes Anderson, Paul Thomas Anderson, Charlie Kaufman, and Richard Linklater.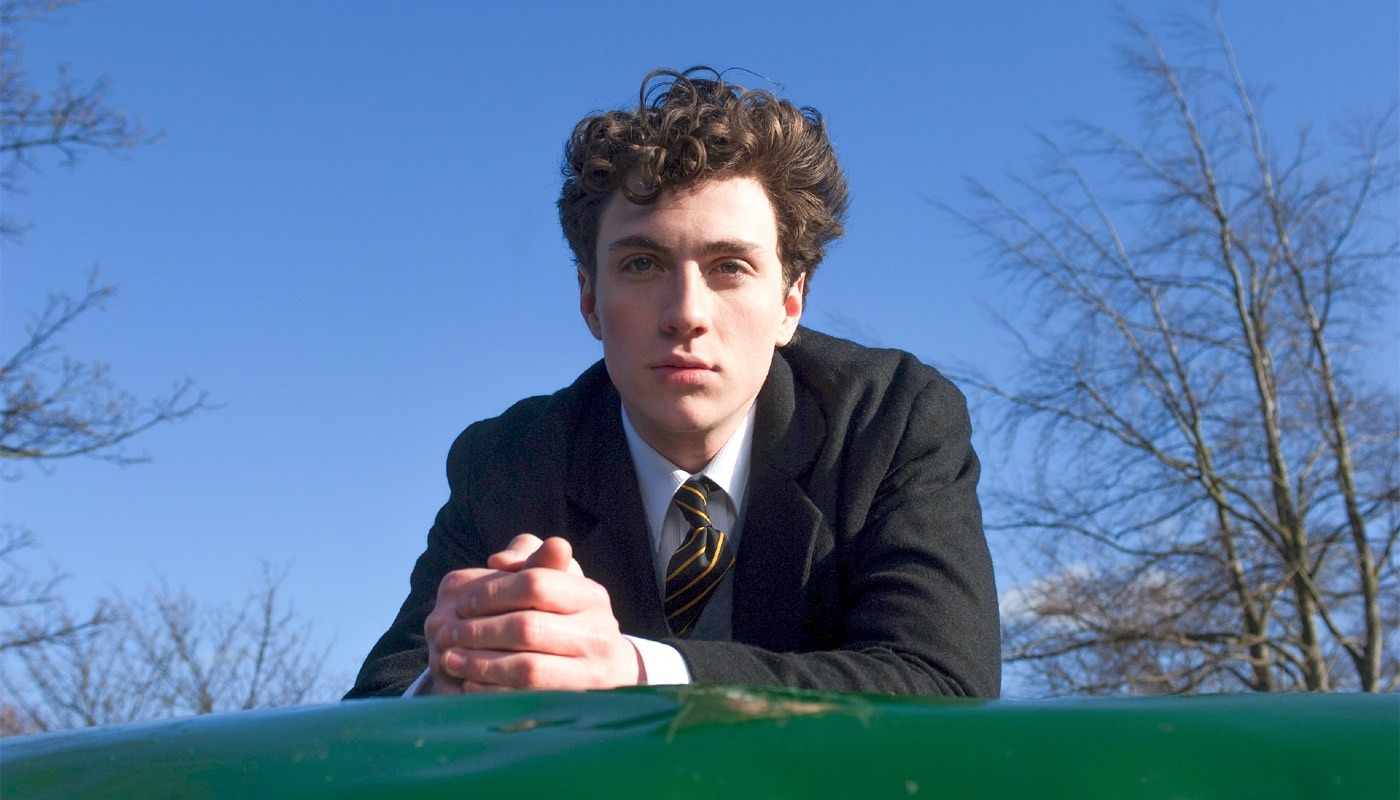 Among the most well-known, world-famous female directors, perhaps thanks to some commercial interference in her tendentially conceptual projects linked to her background as a photographer, there's British artist Sam Taylor-Johnson. Her number one commercial interference is the movie adaptation of the bestselling novel "Fifty Shades of Grey" in 2015, starring Dakota Johnson and Jamie Dornan, temporally preceded by the cinematographic retelling of John Lennon's childhood and adolescence in "Nowhere Boy" (2009), starring her at-the-time future husband Aaron Taylor-Johnson; in 2018, Sam goes back directing Aaron in "A Million Little Pieces," based on the semi-autobiographical novel of the same name by James Fray on his recovery from alcohol and drug addiction. Her latest directorial project, now available on Amazon Prime Video, is the dramatic anthology TV show "Solos," a seven-episode miniseries, with two episodes directed by her, revolving around the meaning of humanity and the human need for connections.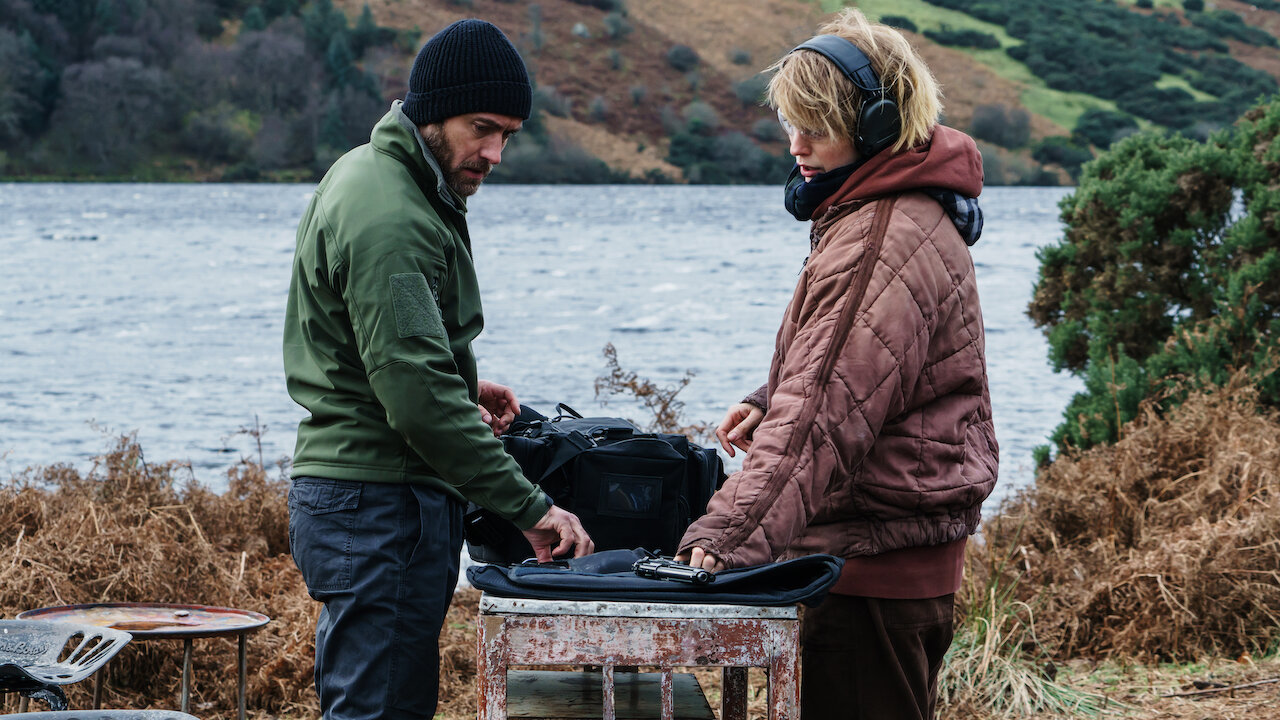 As far as labels are, now, (almost) overrated, if I had one like this, I would hang on to it: hashtag "the first woman in history to win both the Emmy and Directors Guild Award for directing a drama series." The series in question is award-winning, queen of dystopian fiction "The Handmaid's Tale;" the above-labeled director is American talent Reed Morano. Cinematographer on several successful movies and TV shows like "Frozen River" (2008), "Kill Your Darlings" (2013), and "Vinyl" (2016), Reed makes her directorial debut in 2015 with drama film "Meadowland," up to directing and making history a couple of years later, in 2017, with the first three episodes of the first season of "The Handmaid's Tale." In 2018, she comes back behind the camera with a sci-fi experiment starring Peter Dinklage and Elle Fanning, "I Think We're Alone Now," followed up in 2020 by her third and latest feature film, "The Rythm Section," a thriller based on Mark Burnell's novel of the same name, with Jude Law, Blake Lively, and Sterling K. Brown.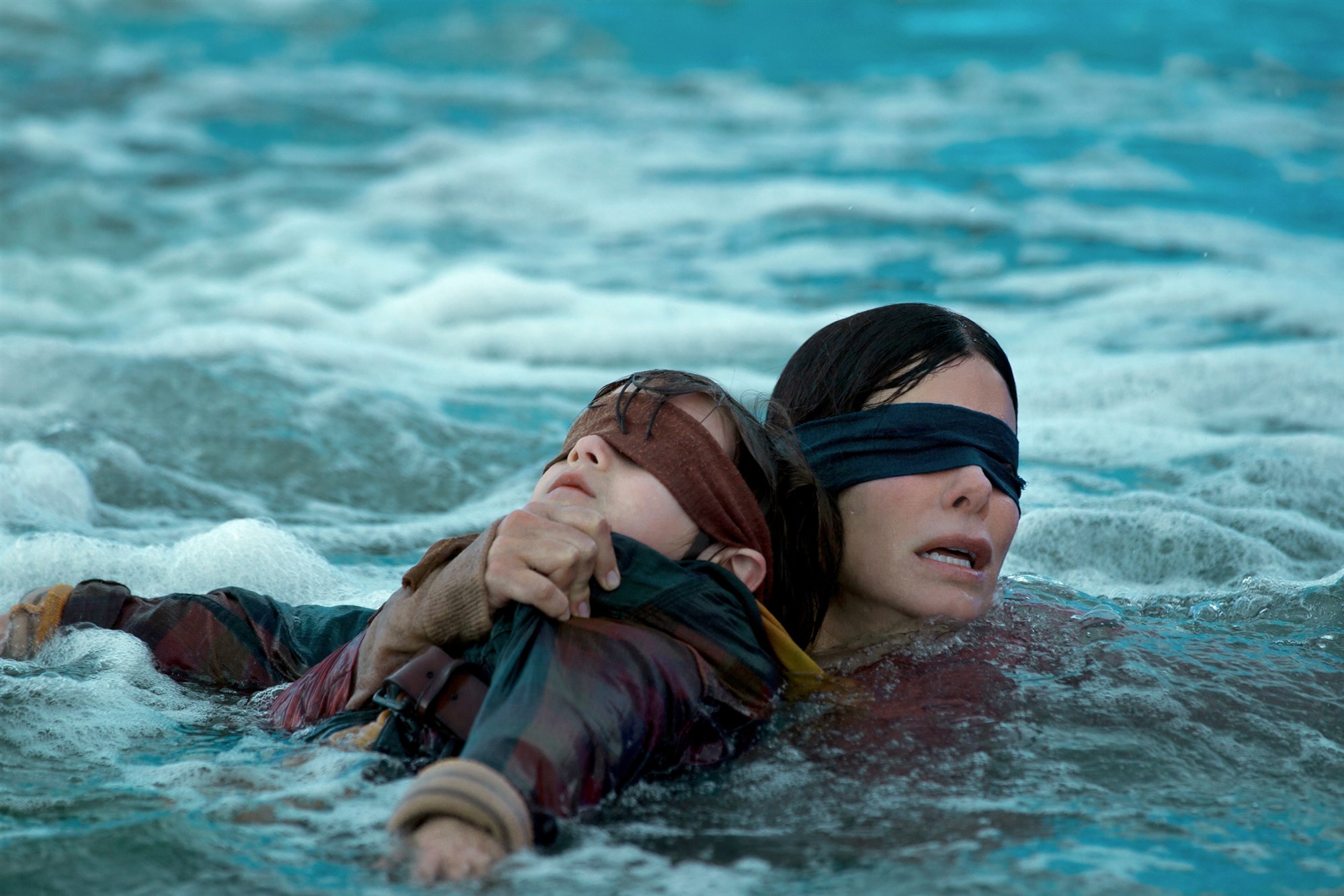 Danish director Susanne Bier is she who's enchanted the international market ever since her "After the Wedding" in 2006, up to her successful miniseries "The Undoing" in 2020. The first one is her entrance ticket to the international cinema industry, which earned Susanne an Oscar nomination for Best Foreign Language Film in 2007; that year, she lost by a nose but, in 2011, she conquered the golden statuette with "In a Better World," and the Golden Globe Award in the same category. Her fame became even more international after the British TV series "The Night Manager" with Tom Hiddleston, Hugh Laurie, Olivia Colman, Tom Hollander, and Elizabeth Debicki, which earned Susanne the Emmy Award for Best Director; in 2018, she directed Sandra Bullock fighting against an epidemic while (literally) blindfolded, in post-apocalyptic film "Bird Box" and, a few years later, the critically acclaimed American miniseries "The Undoing," the most-watched TV show on HBO in 2020, starring Hugh Grant, Nicole Kidman, Lily Rabe, and Matilda De Angelis.
Of Recent International Recognition
The busier the room and the more inviting and calmer the atmosphere, the more numerous are the voices coming out of the closet: a cause-effect mechanism valid in many fields, show business included, with doors opening, one after the other, like dominoes, offering free access to people who would have had to pick that lock a while before. Out of metaphor, day after day we discover new talents in the female directors' area, from novice artists to directors who are, maybe, already prolific in their home country but have landed in international lands only in relatively recent times.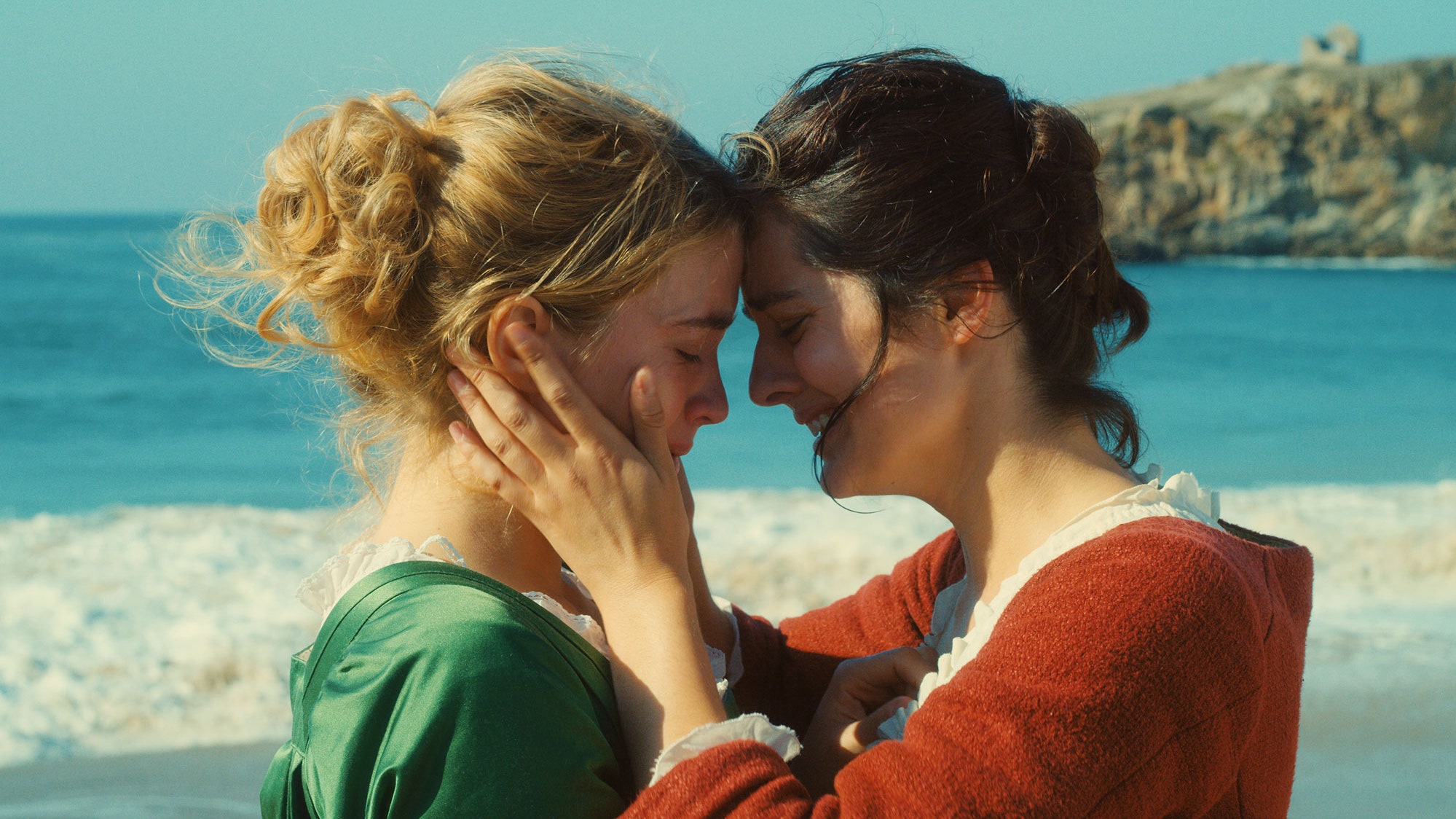 Céline Sciamma is a pearl from Frech waters, surfaced with the global success of her movie "Portrait of a Lady on Fire," winner of the Prix du scénario and Queer Palm at 2019 Cannes Film Festival, and nominated for Best Foreign Language Film at the 2020 Golden Globes, BAFTAs and Independent Spirit Awards. An activist and feminist, Céline is one of the founding members of the 50/50 by 2020 movement, born in 2018 with the goal of obtaining 50% of female power in French cinema by the year 2020, monitoring the disparities in the cinema industry and reporting the wage inequality between women and men in the various departments. Céline makes her movies aiming at similar goals: to push boundaries, spread awareness on the issue of the narrowness of the male gaze, and tell stories that elevate the female perspective.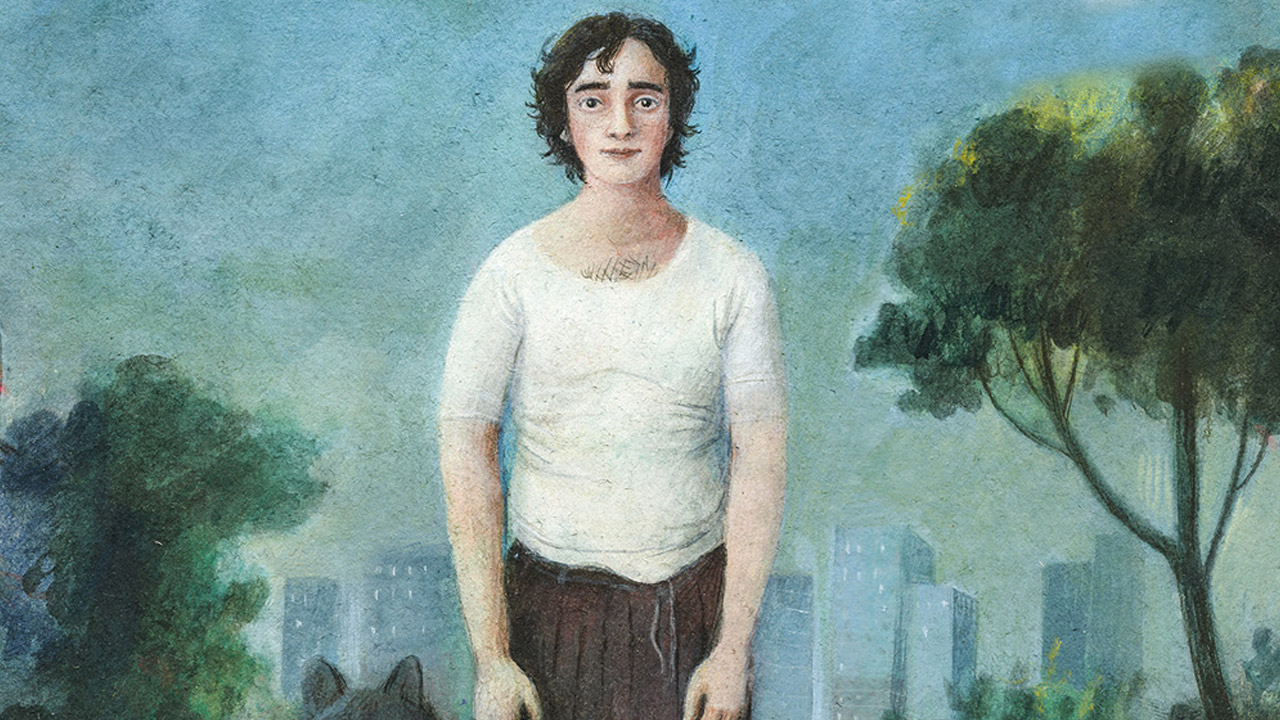 Cannes Film Festival has acted as an important springboard into the world seas also for Italian talent Alice Rohrwacher, the director and screenwriter who, in 2014, won the Grand Prix for her feature film "The Wonders," and then got back on the podium in 2018, earning the Prix du scenario for her critically acclaimed "Happy as Lazzaro." Alice's cinema is a free cinema, of freedom we can breathe within the fairy atmospheres she creates, like in "Happy as Lazzaro," where the story of Saint Francis meets a children's book by Chiara Frugoni, or in the episodes "The Kiss" and "The Betrayal" from season 2 of "My Brilliant Friend," the 2020 HBO TV series based on the novels by Elena Ferrante.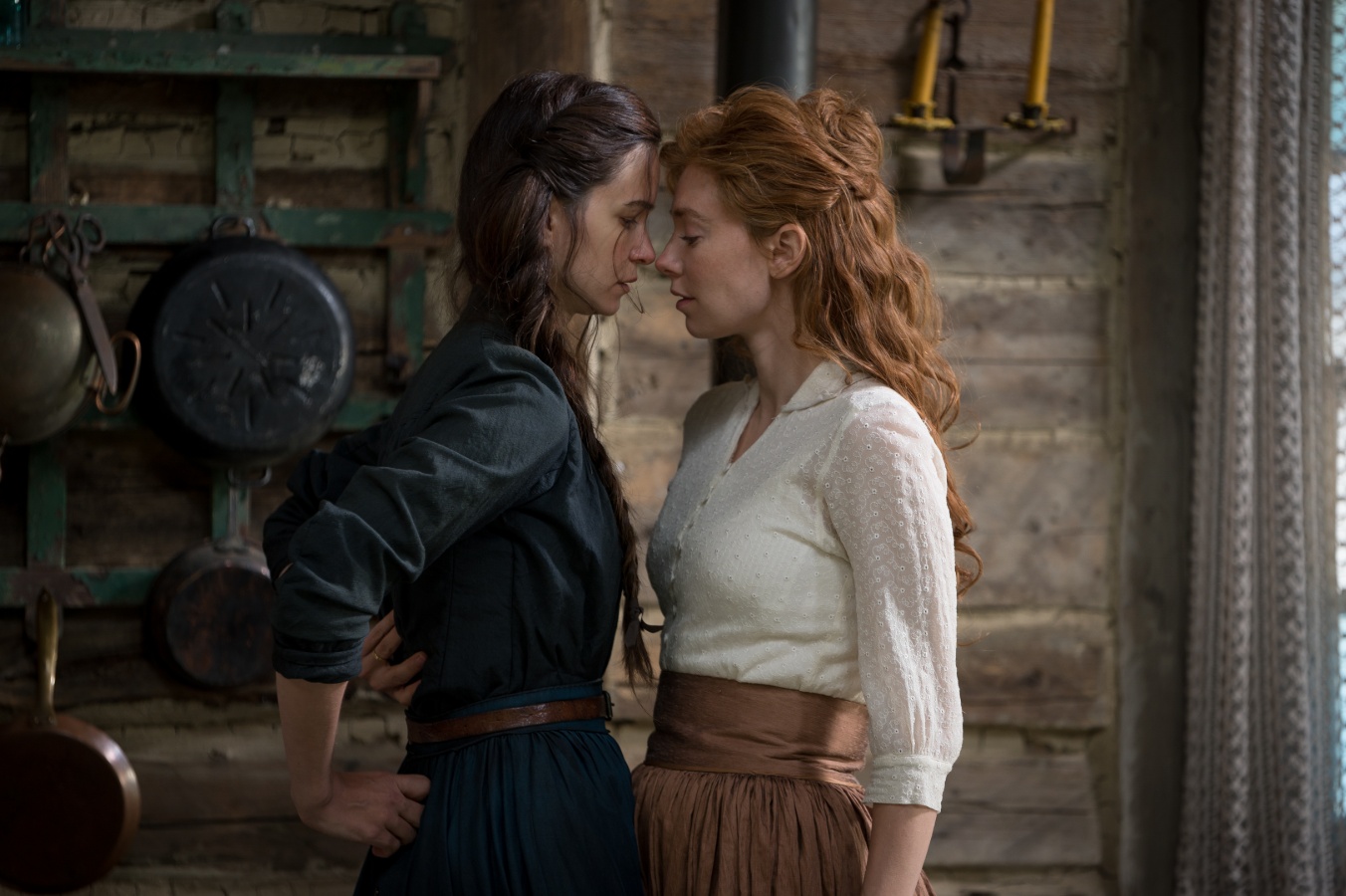 Another woman with the camera to keep an eye on is Norwegian director Mona Fastvold, hot off the success of her movie "The World to Come," based on Jim Shepard's short story of the same name: starring Katherine Waterson and Vanessa Kirby, the film premiered in the official selection at the 77th Venice Film Festival and won the Queer Lion Award, the trophy awarded to the "Best Movie with LGBT Themes & Queer Culture." A veteran of the festival, Mona had already been in Venice in 2015 with her historical drama "The Childhood of a Leader," and in 2018 with "Vox Lux," however in other capacities, as the screenwriter of those movies.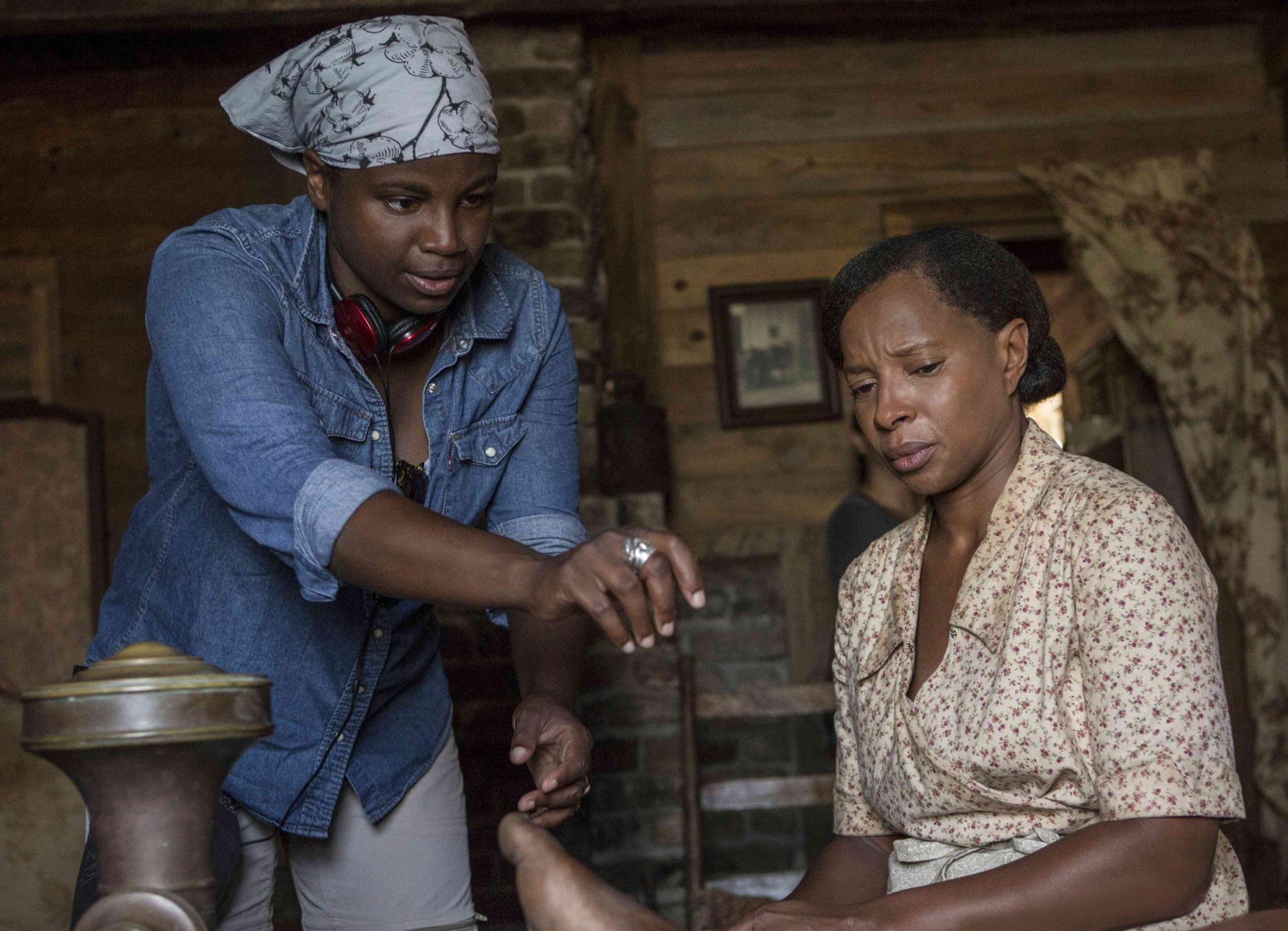 On the other side of the globe, we shine the spotlight on American artist Dee Rees, a director and screenwriter from Nashville who gained recognition and fame back in 2017, with her critically acclaimed "Mudbound."Dee's movie adaptation of the novel of the same name by Hillary Jordan – the life story of two families from Mississippi, one black and one white, between racial prejudices and World War II –, earns multiple accolades, among which three Golden Globe nominations, four Critics' Choice Awards nominations, and four Oscar nominations in 2018, which make her the first Afro-American woman to be nominated for Best Adapted Screenplay. In 2020, her latest directorial work is released, "The Last Thing He Wanted," based on the novel of the same name by Joan Didion, starring Anne Hathaway, Ben Affleck, and Willem Dafoe.
So, Mr. James Brown, did you ever imagine, back in your day, that the world, all in all, wouldn't belong to men? If some pop/R&B icon from our times were to remix your successful single, today, modernizing your lyrics, your voice (well-polished with auto-tune, perhaps?) would most likely be singing: "This is a women's world, this is a women's world." Our world belongs to women.