Gia Coppola is not just a name.
Gia is photography, art, diversity, cinema.
After seven years from her first film "Palo Alto," Gia brings to the screen "Mainstream," a film that, as she says, is perceived as unique, without genre. And this is what you think when you leave the theater: "I just saw something I hadn't seen before." It is a bold, daring film that manages to authentically describe an aspect of our society: the online connection, and always being in virtual reality while forgetting that the beautiful things are here and now. And, as Gia says, we should always be ready to experience them, leaving technology in the corner. But this film is also about what it's like to be 20 yo, about cyberbullying, suicide, depression, and the difficulty of accepting oneself.
I was already a great admirer of her photography, where she manages to capture an exceptional intimacy with the subject and which has always given me something. With this film, Gia has created a moving snapshot of the world we all have to deal with and of complex characters (especially Link, played by Andrew Garfield) who tell us something without filters, in a world that is full of them.
I loved the movie: the energy, the script, the photography, the story is very intense, congratulations! How was bringing to life this project and were there any challenges to actually make it maybe because of its the theme?
It took 7 years to get this movie off the ground; when I wrote it I didn't realize how different and complicated it seems to people, in the film industry if you are not a genre it's hard to make it; it's a unique, weird and different film so it took a long time to get financing and that kept falling through but I always believed that the movie kind of tells you when it's ready and that the right people are all in place.
Frankie said that she doesn't understand other people's tastes when talking about what's streaming/going on online. Have you ever had this sensation?
Yes, what transpired the film, I think as an artist, a photographer, a filmmaker, just feeling a little alien to what the mass majority likes and where do I fit in? You almost feel like you don't belong. So that was just a little reflection of what I feel: because you post an arty abstract picture on Instagram and no one likes it but if someone posts someone naked, you get a million likes.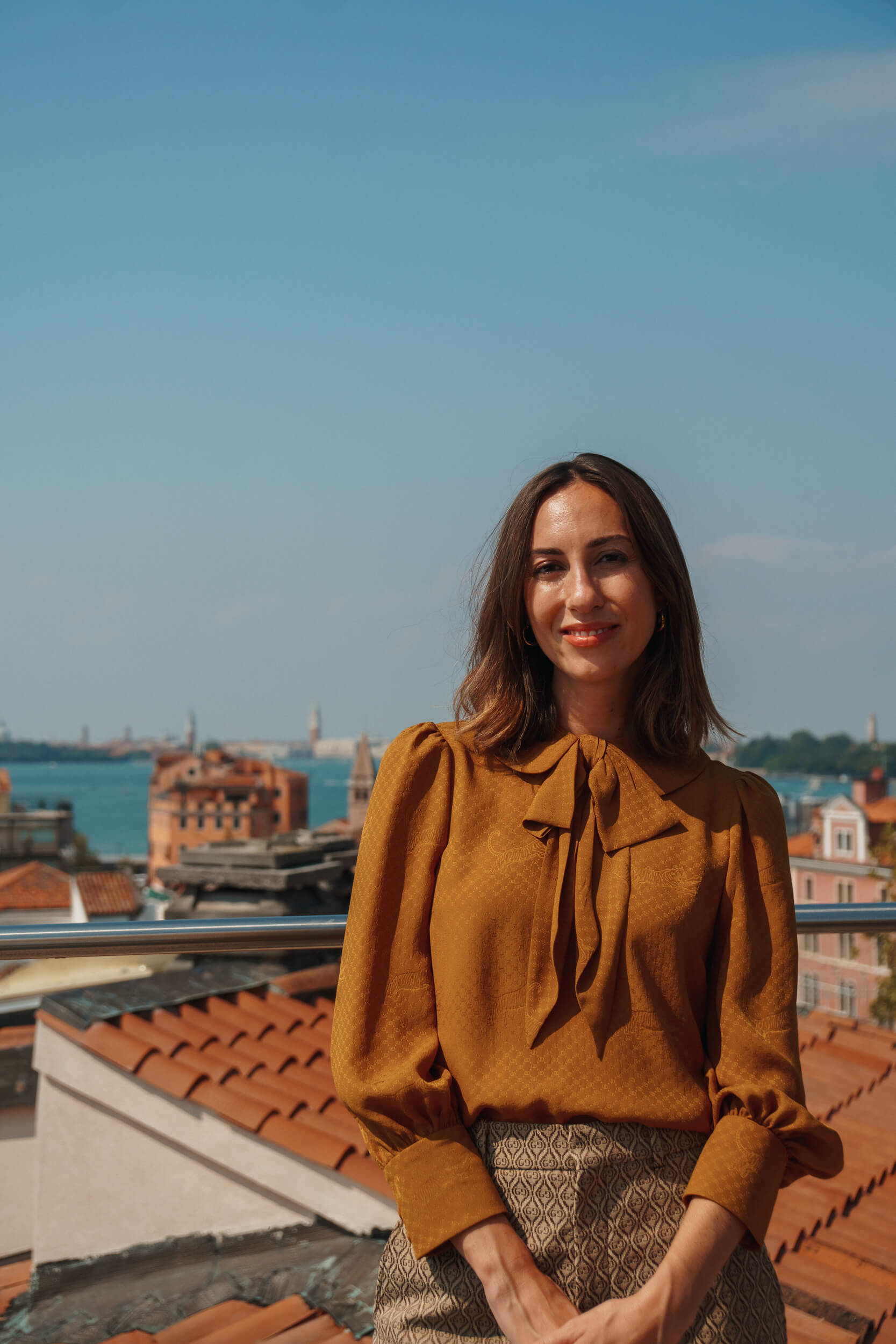 "I always believed that the movie kind of tells you when it's ready."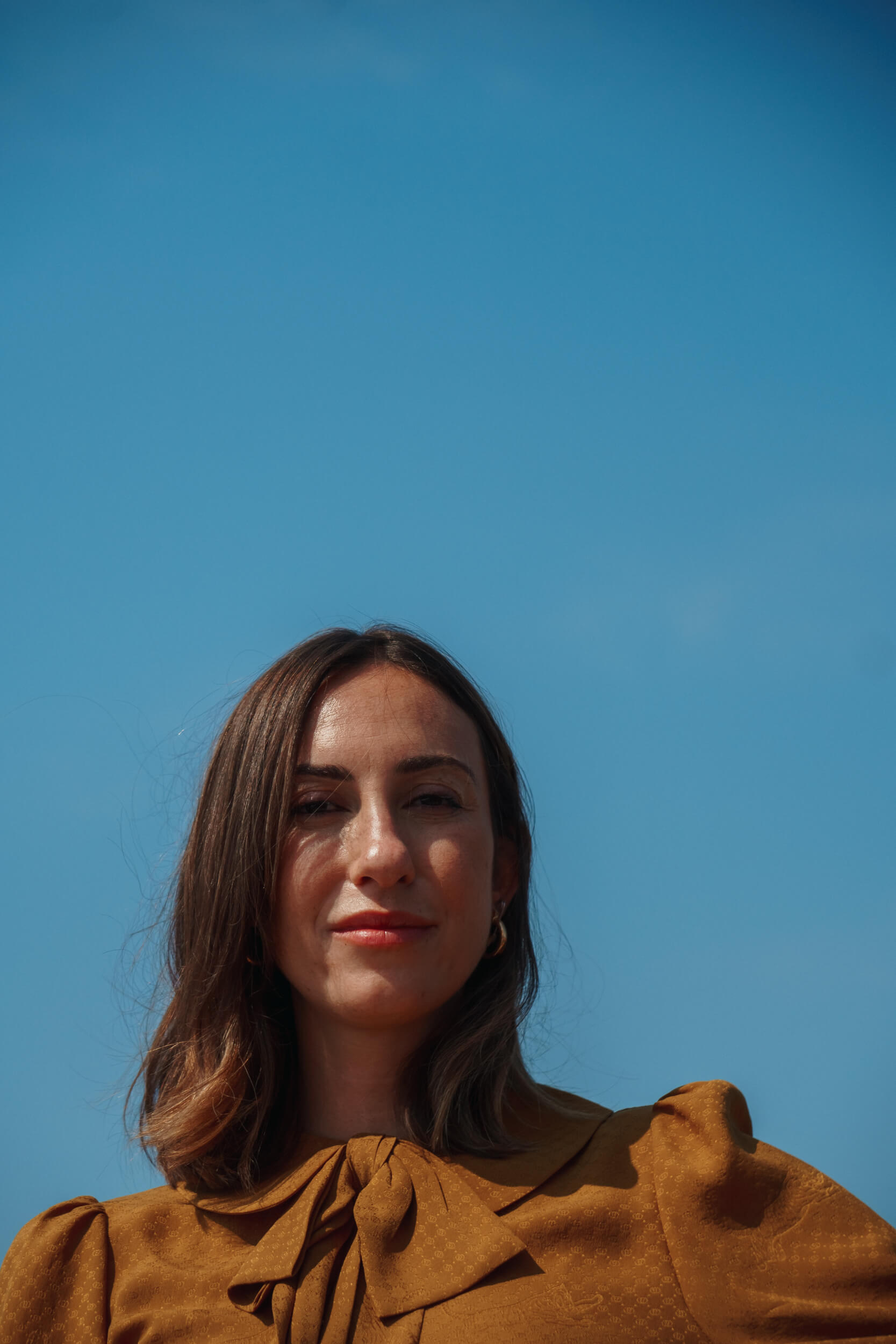 The energy of Andrew is incredible, and I think he was just fantastic, in a way that maybe we have never seen before. As a director, how was to play with this energy and how did you work on it with him?
I love those sorts of characters, those are always the fun ones to write and to shoot because it's so unhinged and dangerous and exciting. And with him, I mean he's one of the great actors of our times, so to work with that level of talent was just a real privilege. We did a lot of workshops, and he did a lot of improvisations and what surprised me in the scene that he is so incredibly smart that he could express things that I don't even think I can articulate but also getting to know him he's also a very sweet, kind person. So, to have that underground layer of someone that's playing a very maniacal mix, I think you still have a connection with him as an audience member.
Link said that when you are wearing a costume, it's simpler to find out who are the other freaks. Do you think it's true?
It's so cool that you liked these little lines that I thought were really fun, but you never know if they resonate with someone.
That was something Andrew kind of wrote and I think it was about him feeling the character wanting to start a revolution of the weirdoes and that was how you could spot everyone.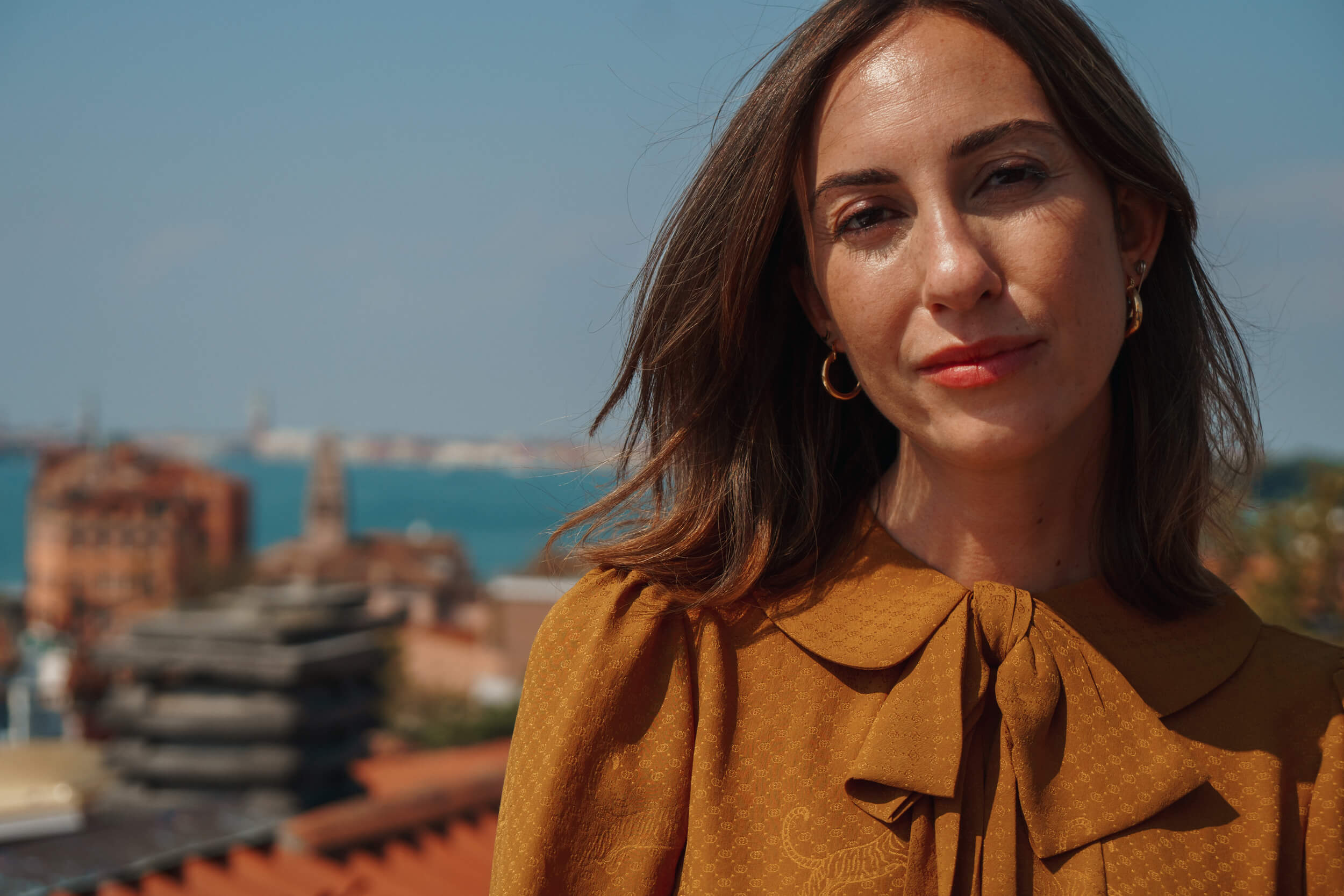 "I love those sorts of characters…unhinged and dangerous and exciting."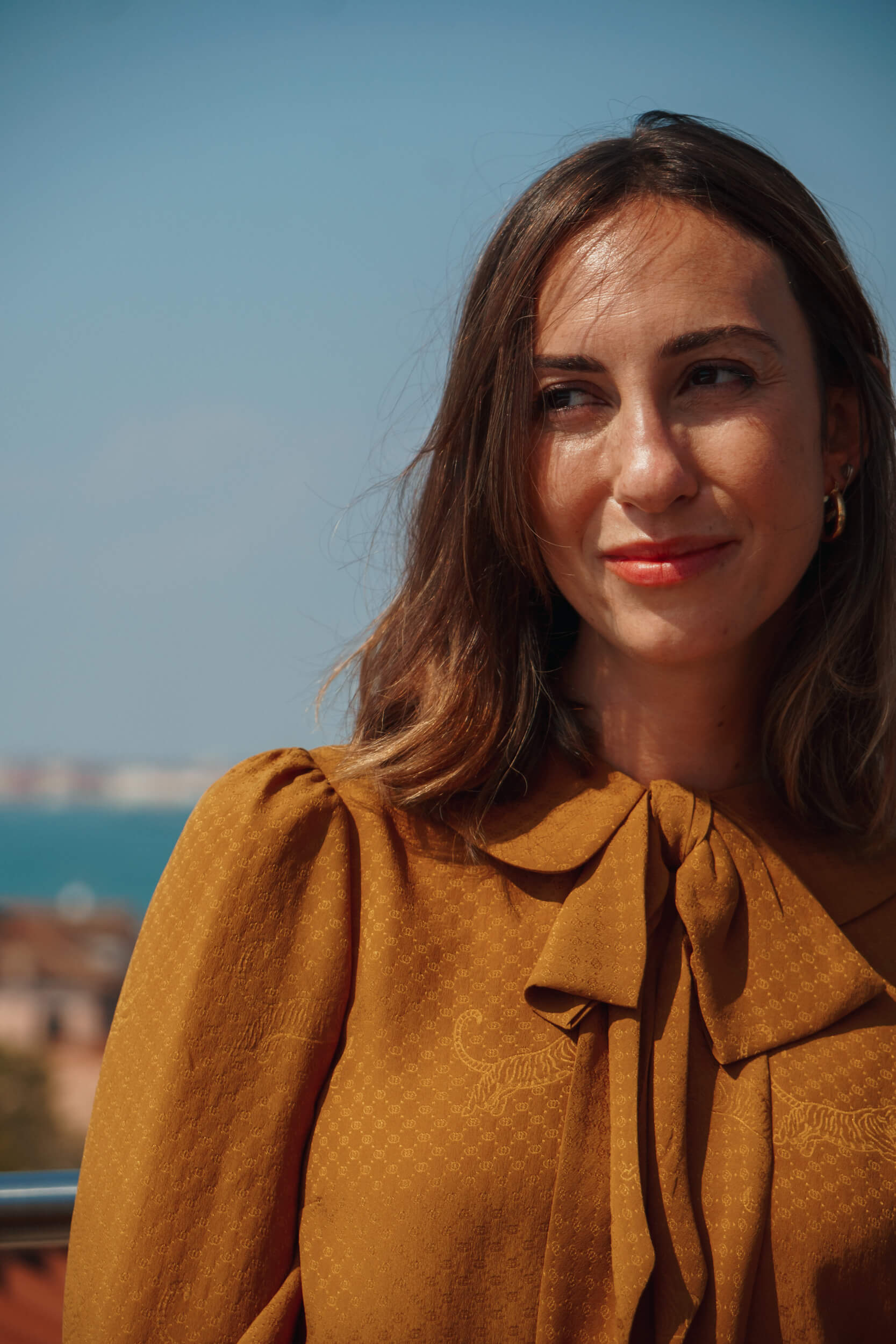 To destroy a distorted idea of reality, Link has to be part of this idea, being a "victim himself," in a sense. Do you think that to do something against the "evil," you have to be in a way part of it?
The character's logic was that you have to get inside the belly of the beast to make a difference, but the problem was that he became victim to it and the mission was not accomplished. But no, I think in real-world scenarios you can combat evil with good. Look at "Star Wars." [laugh]
For me, the movie talks also about being present in the moment and how difficult is to do it. How important is this for you? And is this something you reach for in your life? 
As a grown woman, in my 20s, learning that present moments and things outside of this insular world were not as important in the long run and I think also with the pandemic we are all actually learning that now: human connection is invaluable and technology is great in a lot of ways to stay connected, but how real experience as be present to one another and be in nature and find gratitude in little moments, I think that's where happiness lies.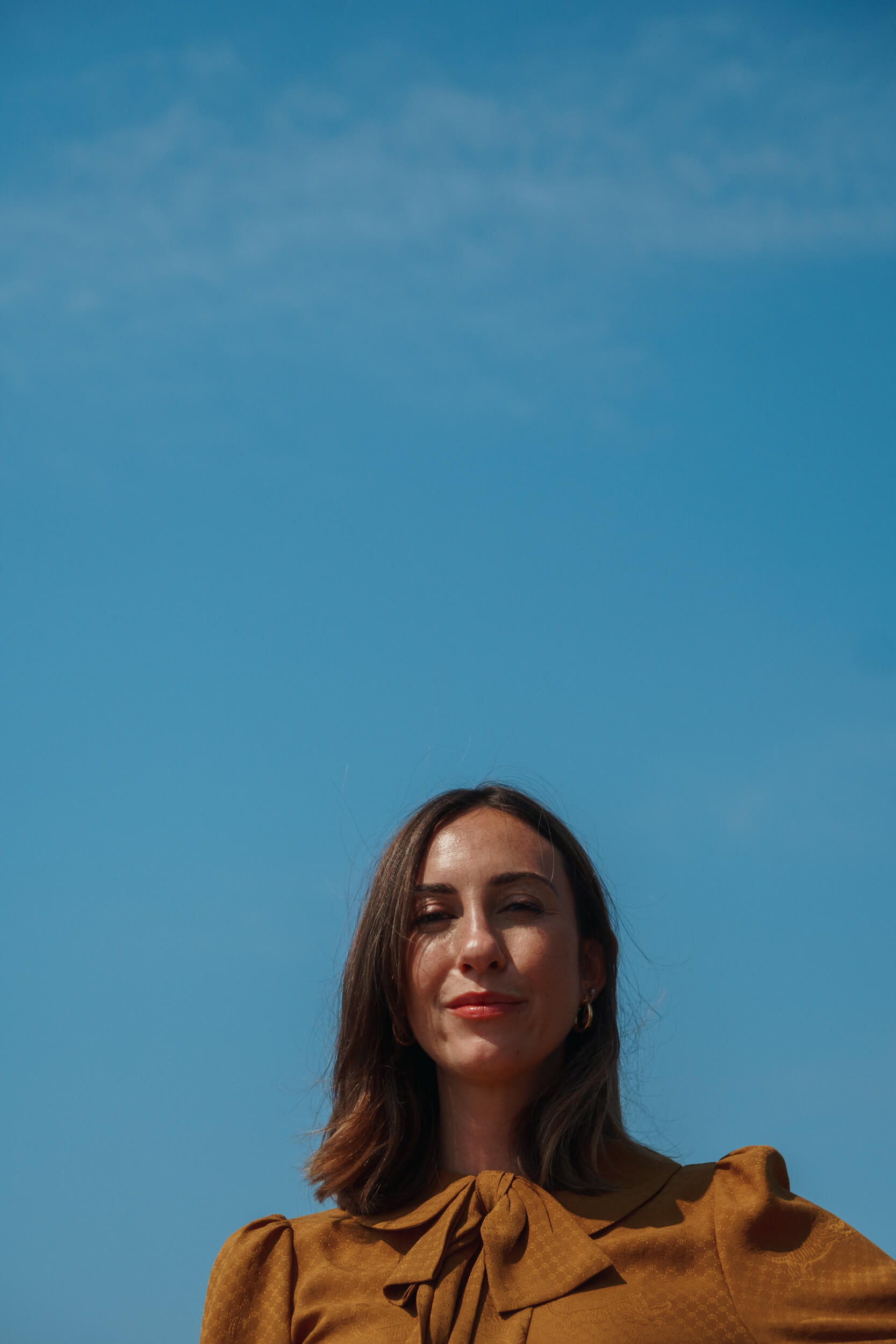 "…with the pandemic, we are all actually learning that now: human connection is invaluable."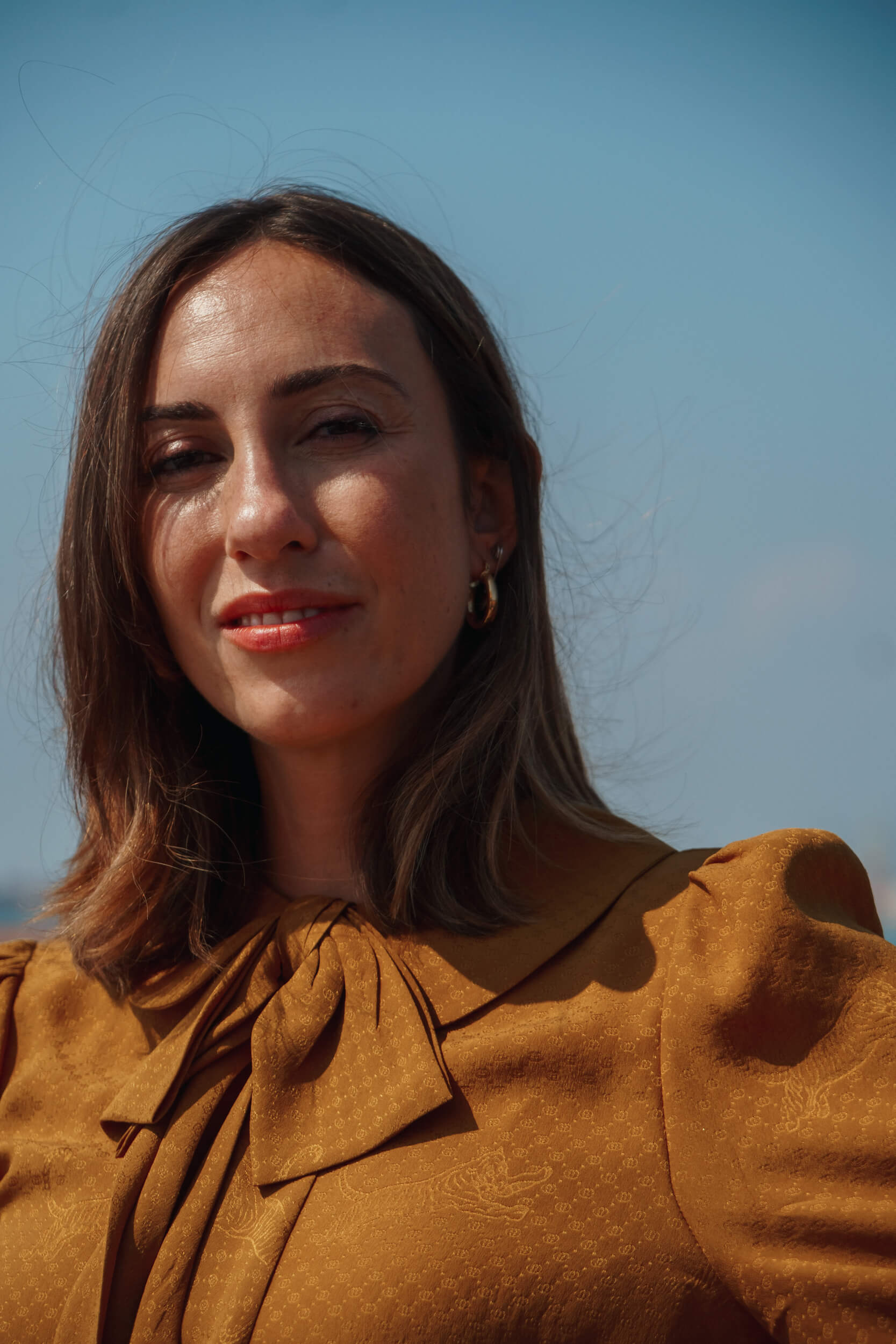 Link defines a phone like a soul-sucking device. What do you think about it?
Yes, it's devised to entrap you in every way possible. It's a business. Corporations make apps with specific colors to trigger your brain so that you stay engaged. And that's not reality, that all will remove you from what is reality and to be present.
I am a great fan of your work as a photographer. How much do you think that your filming creativity and photography intertwine? 
I got into film because it felt like an extension of photography where I get to add up more things that I love in life like music, costumes, and so on. But on the side, when I'm working on photography, I like to use these opportunities to get to meet people but also to experiment with ideas that I want to maybe implement later into films.
And get the creative juices flown.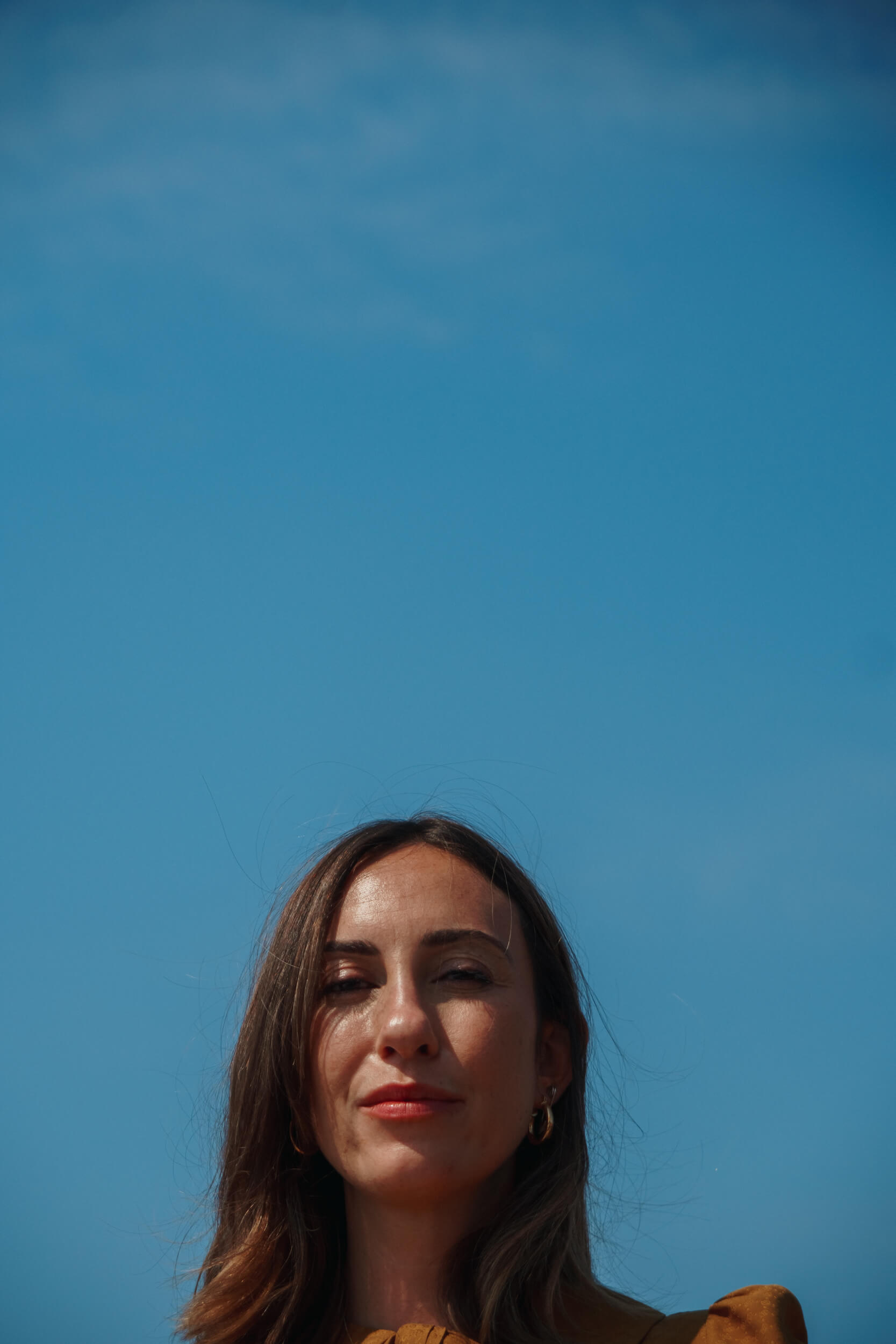 And if you could photograph a moment of the film, what would it be? 
The image that we released of Link "swallowing" Frankie said so much of what the movie is about: this is a guy that's on a screen and he's swallowing her. I was really proud of that shot; it was in one of our early drafts and we almost lost it because we're shooting in 19 days and we didn't have time for everything. But I was like, "We gotta get it!" We did it in 3 takes, Maya and the Steadicam just nailed it.
How would you like the audience to react to the movie?
I feel like I wasn't trying to be an authority on any subject matter, social media, and so forth, I was just expressing how I was feeling in whatever scene, also witnessing the epidemic, with teen suicide and bullying on the Internet. I don't want to say one thing is good or bad, I just want to end it with "all that glitters is not gold."