August.
Some face this month with a renewed enthusiasm, aware that the holidays usually occur in these weeks; on the other hand, some begin to perceive the nostalgia of another summer that is ending, giving way to September: which means new beginnings and milder temperatures.
Now, this introduction is not supposed to unleash melancholy but to remind us, as Jerry Calà says in the film "Sapore di Mare" (1983), that "summer is a state of mind": of course, summer is all about going to the beach, enjoying the sun, complaining about the heat, eating ice cream every day… But summer is also about betting on how long the tan will last, remembering past moments, and looking for the sun even when it is winter outside: in other words, it is a predisposition to make us feel happy and carefree as we are only when on vacation, perhaps.
Summer is therefore desired, but it also invites us to seek this freer state of mind all year round, perhaps, this awareness that everything is possible. Here, the month of August seemed just the perfect time to remind us and remind you that summer does not end when you are on your way back from vacation, but that it continues within us. To help us emphasize this feeling, we can count on summer must-haves that are wearable all year round.
And, since this column is dedicated to sustainable fashion, could these must-haves be anything other than environmentally friendly and people-conscious? For a summer, and an awareness of our purchases, which never really ends!
Manine – Flonia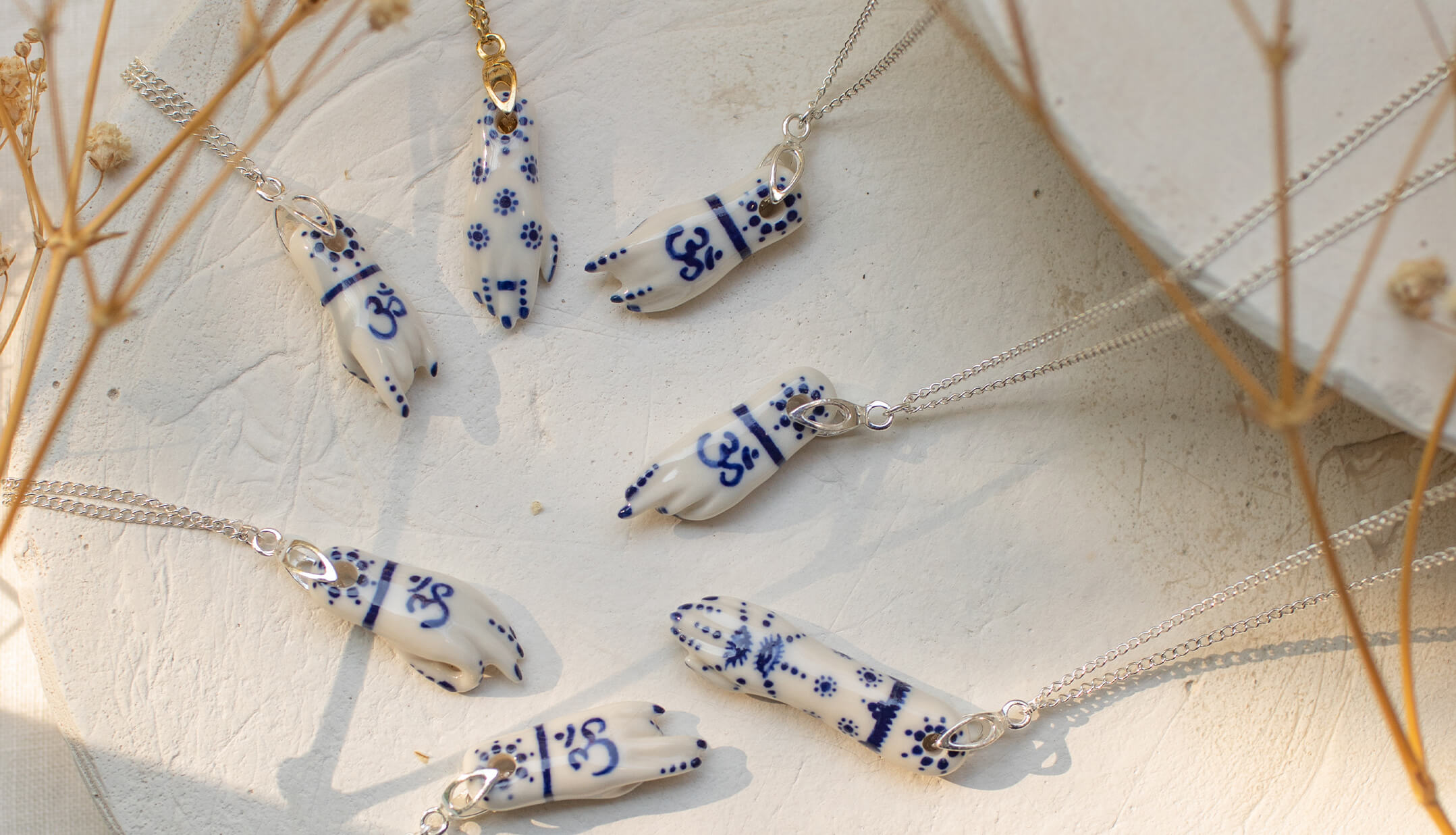 Flonia is an artisan jewelry brand where all the items are made with a unique material, porcelain. Born in 2017 from an idea of Sara Florio, Flonia porcelain jewels are delicate, creative, and entirely handmade, exploiting the materials of Sara's native area, the Vicenza area. Endowed with a soul, and "handcraft with soul," as their motto says, Flonia jewels are almost like small sculptures where beauty becomes subjective, becoming a ritual to wear every day. The iconic product of the brand is "manina", a pendant shaped like a hand that wants to emphasize the importance of this part of the body both for us and when we touch others: this is why these little hands are made to bring luck, trust, and light, among other things. A colorful jewel perfect for summer, but also for all those times of the year when we need to cling to something more. Right through our hands.
Bandana – PAIRI DAEZA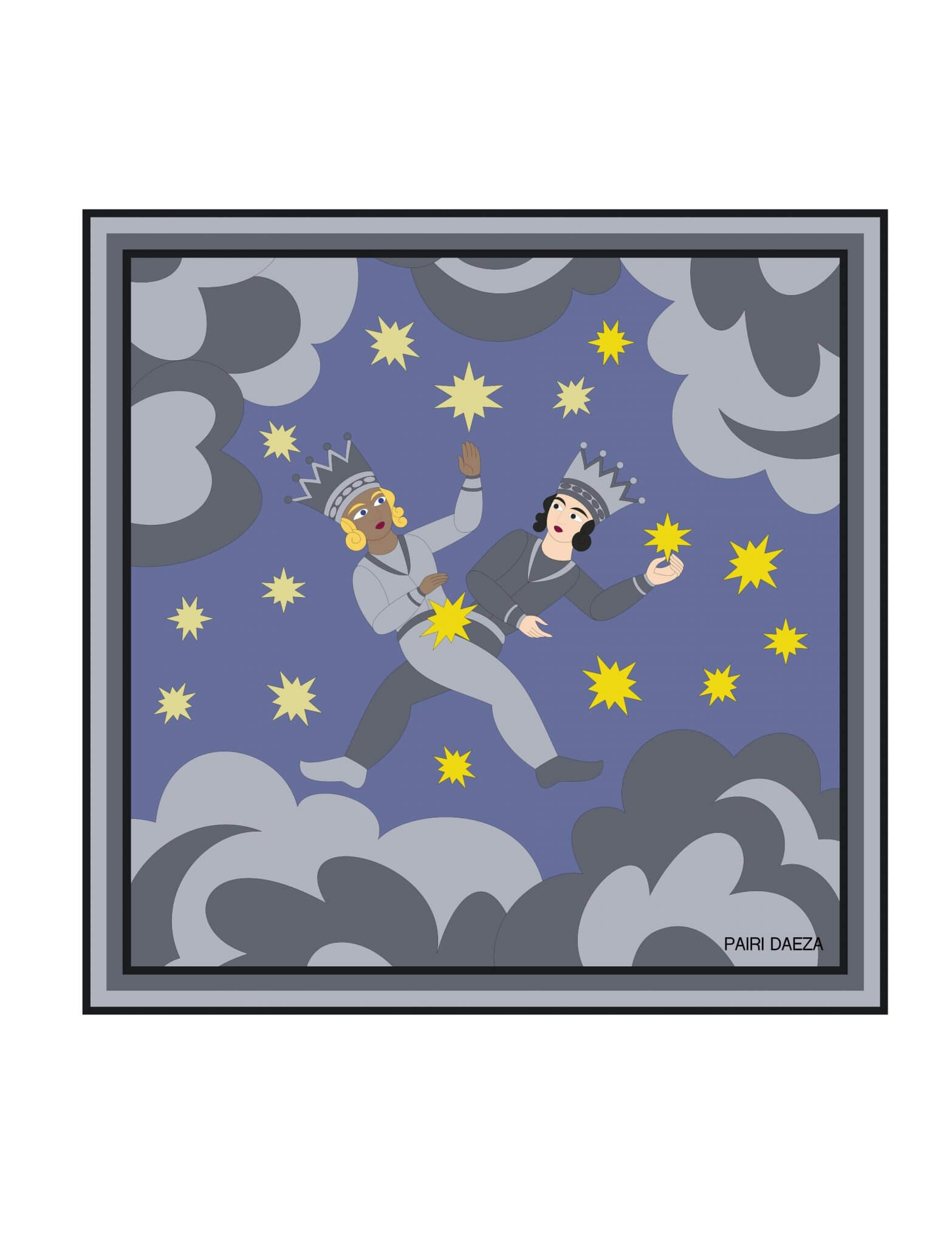 The Milanese ready-to-wear brand founded by the sisters Yasaman and Nastaran Rezaee takes inspiration from the ancient tradition of their country, Persia, to create versatile, inclusive, artisanal, and, of course, sustainable garments and accessories. With the idea of creating a style where West and mysticism unconventionally merge, the sisters aim at addressing everyone with their traditional creations, no one excluded. Sustainability in their products is found in the careful choice of materials (vegan and durable, exploiting local resources whenever possible or resorting to the practice of upcycling), in the Made in Italy production that relies on people who have not yet found a voice in the industry, while transparently supporting their work, and in the choice of minimal and compostable packaging. Their year-round must-have is the Zodiac Bandana, available in 12 variants bearing the signs of the zodiac as they were drawn in ancient Persian manuscripts. An accessory that this summer has been seen everywhere and that, since trends are enemies of sustainability, we can also wear all year round as a scarf or to decorate our bags.
Jumpsuit – Otro Amor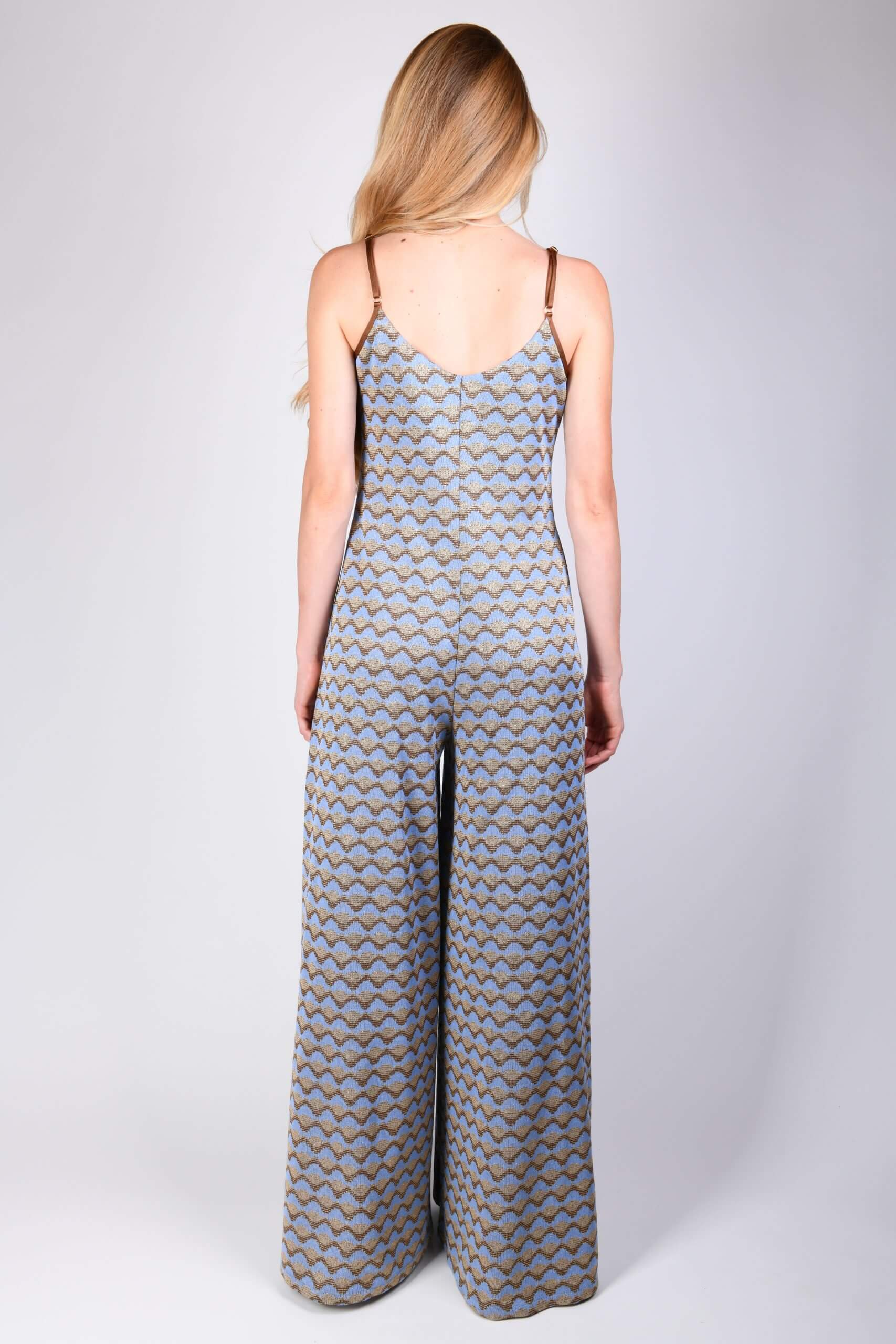 Alessia and Giorgia are friends, former university coursemates, united by a passion, for sewing and fashion, which brought them to found Otro Amor, a brand that expresses love for each other, for their project, and for that carefree enthusiasm and freedom that has always distinguished them. The swimwear and clothing brand is based on a principle that is also a motto: "It's ok if your body changes", to allow every woman to show herself and be whom she is, going against the stereotypes of society, and setting for herself an inclusivity goal. In this process of breaking down stereotypes, Otro Amor produces handmade products Made in Italy that meet verified and hypoallergenic quality standards transparently and ethically. We advise you to take a look at their swimsuits, but it is on the lurex jumpsuit that we want to focus: with an ethical and sparkling pattern, and with simple lines, it is perfect to be worn all year round with a white shirt under or a jacket on top, and for those evenings when you want to feel free to be.
Le Pliage Green – Longchamp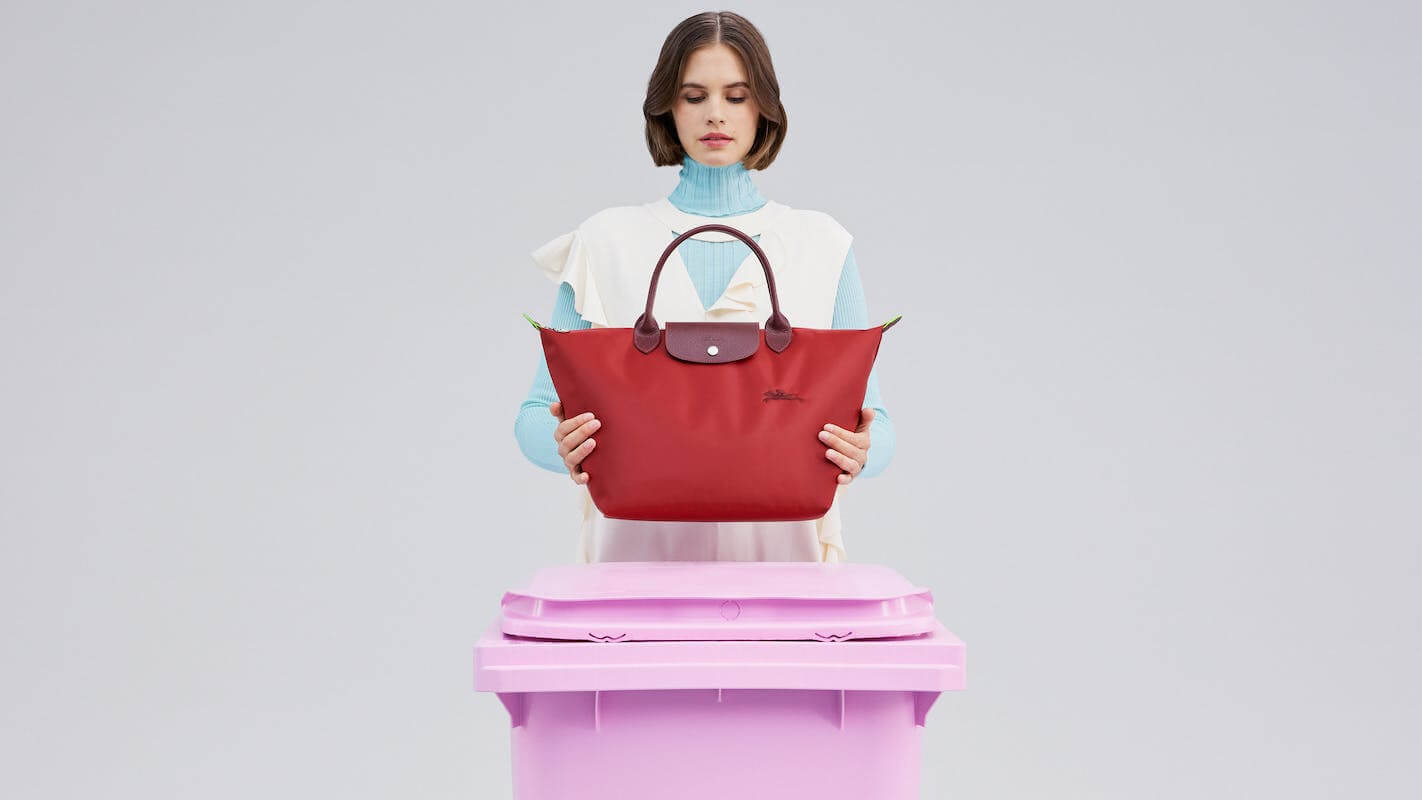 Do you remember when we mentioned nylon in the list of sustainable materials? We know you're all thinking about Prada's Re-Nylon line, but we stop you here: it's the Le Pliage bag by Longchamp, the brand's iconic accessory, that is the protagonist. The bag is dismantled and upholstered in a green way, drawing on recycled polyamide canvases to give a second life to the materials used. A simple and light bag, perfect for every day and that respects the environment: Le Pliage is the classic travel bag that, due to its characteristics, is perfect for airport, sightseeing in the city, but also from the sea why not, and over time has been able to consolidate itself as a favorite of those who, in summer, never stop. In the green version, it is the must-have accessory to "travel" even just from home to work and to contain, instead of maps and camera, PC and agenda. No need to say anything else, right?
Sunglasses – PARAFINA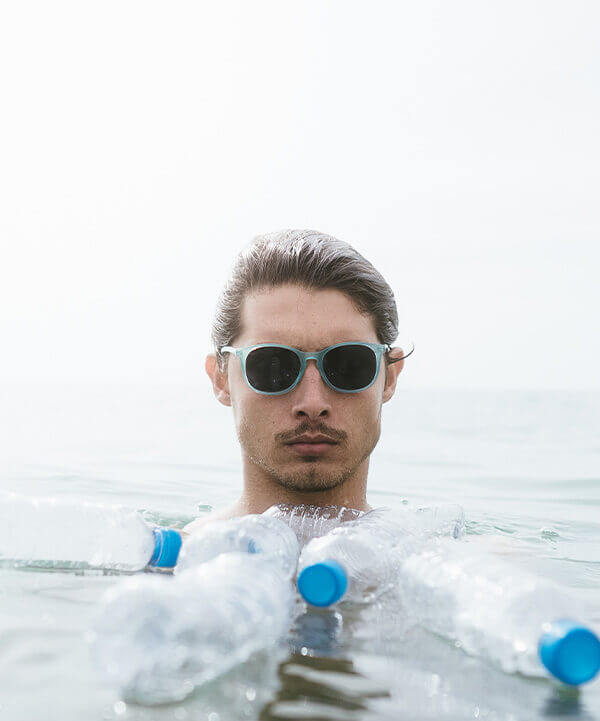 I am a strange person: when the summer ends, I stop using sunglasses, despite the sun standing there all year round! I realize that I am an exception, which is why I suggest you" see a better world" through the sun lenses of PARAFINA glasses. Born in 2012, the brand has drawn inspiration from the deep and special connection that surfers have with the environment to create eco-friendly and accessible glasses (including eyeglasses), with the aim of promoting a correct environmental impact right away; for this reason, they also have lines dedicated to children. If the rest of the world sees waste as a problem, for PARAFINA it is the solution to make their models, obtained with 100% recycled materials, also avoiding that these end up in the ocean: plastic, rubber dinghies, organic bamboo, and bottle caps are just some of the protagonists that have been transformed into flexible, resistant and light models.
Shorts – CATHECLISMA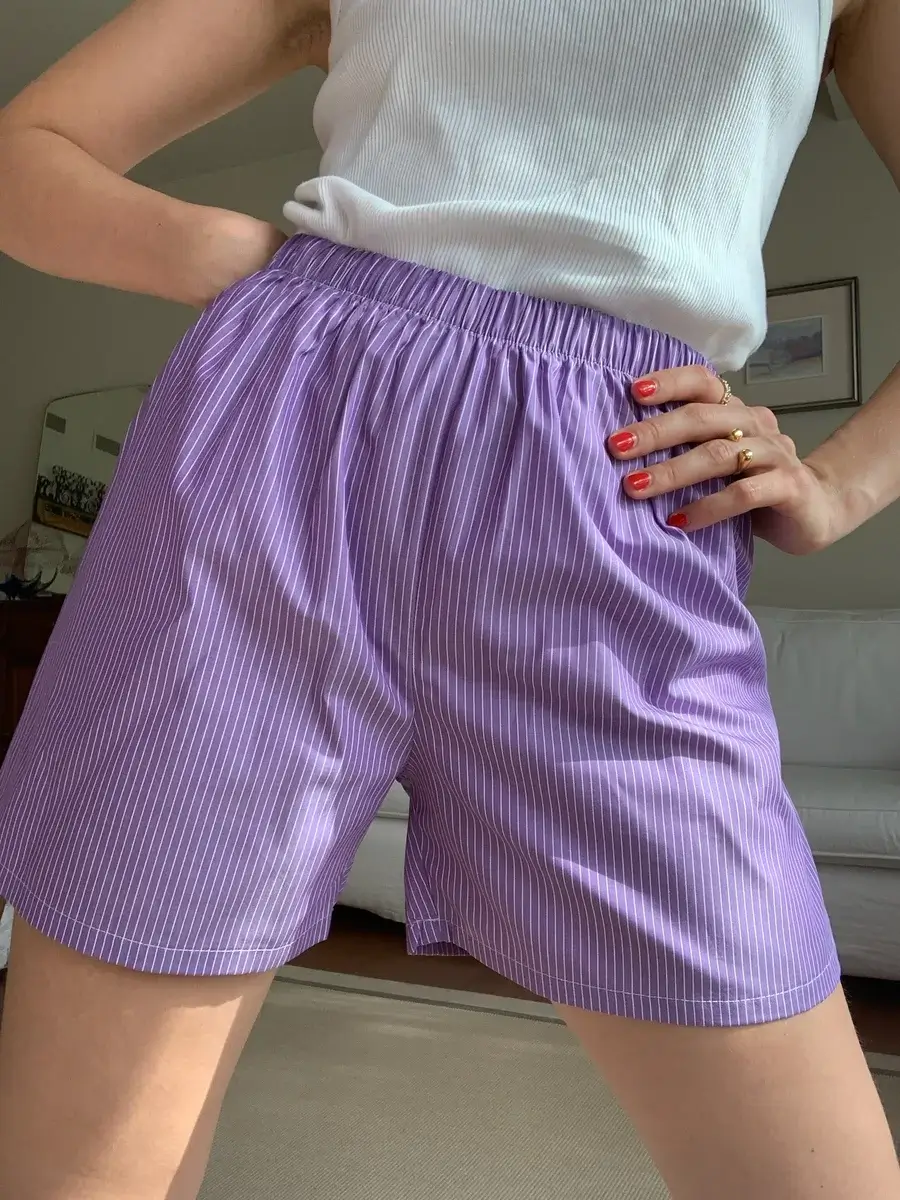 We have already mentioned CATHECLISMA, a slow fashion brand founded by Caterina Grieco, but please forgive us if we repeat ourselves, as we love her made-to-order, sustainable, and aesthetic creations so much! During the summer, Caterina launched several models, but it is the Timotheè cotton shorts that have conquered everyone's hearts: with a soft fit, they are designed to adapt to every body shape; moreover, being so light and versatile, they can be used on any occasion. In summer, they are perfect for cycling like they do in "Call Me By Your Name" (and the reference is not accidental), during the rest of the year, they can be used as pajamas but also for training or more relaxed situations. We also remind you that they are  100% made with cotton obtained from waste and processed in Bergamo. It is also available in different colors: how do we say in these cases? #Noted.
Gilet – La Veste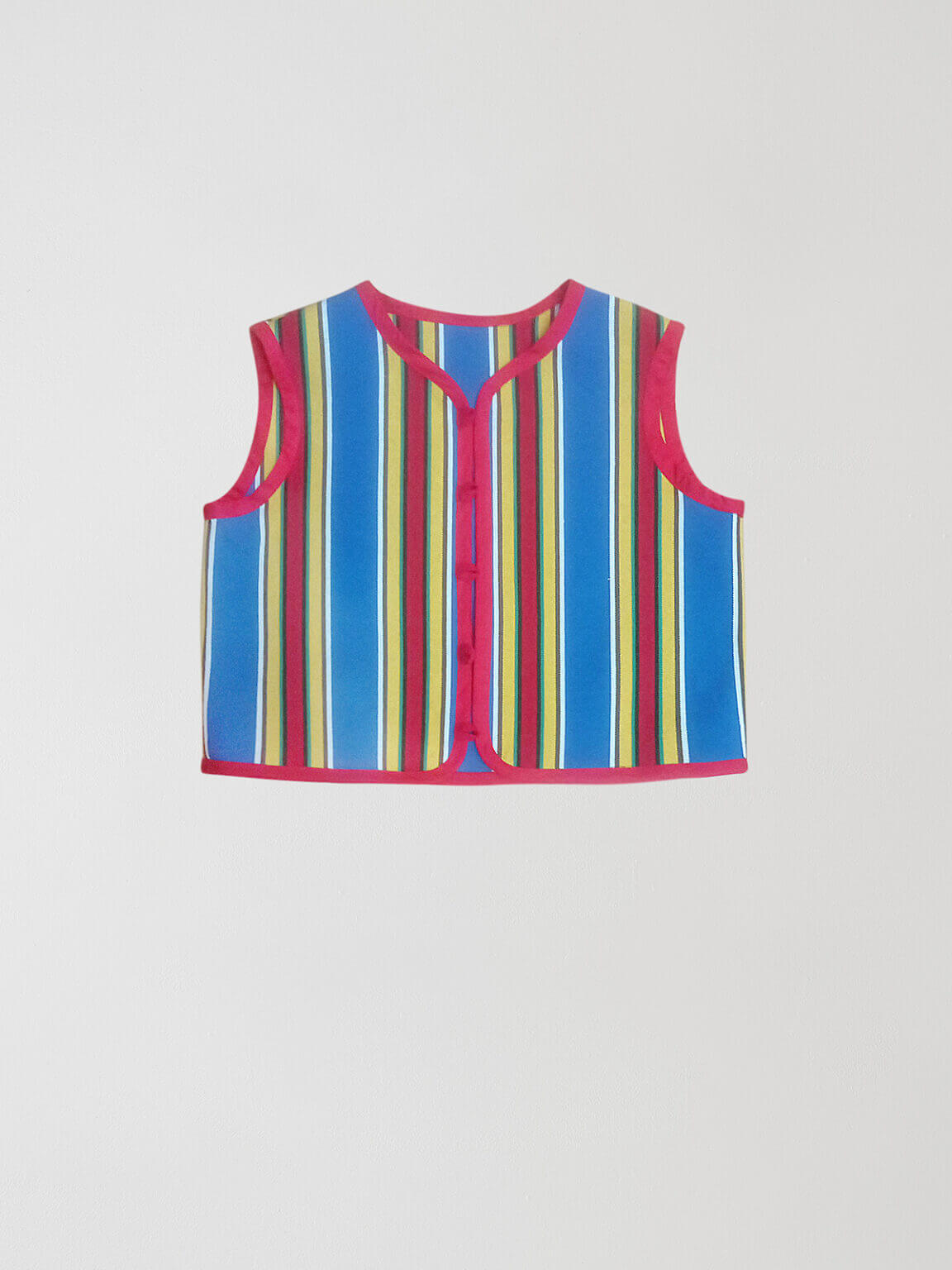 Founded in 2018 by Blanca Miro and Maria de la Orden, the brand immediately established itself for its vintage and playful aesthetic, which combines colorful shades with patterns and textures: from stripes to cotton, from wool to polka dots, always with an eye to handmade and responsible production, as well as Made in Spain. Fun and unique, La Veste wants to remind every woman to get out of the box to rediscover the strength of her value, without resorting to trends but rather thinking outside the box to dare without regrets. The bright colors of the various garments can immediately make you think of summer, but didn't we just say that you have to think outside the box? This is why a fun accessory such as the blue, white, yellow, green, and red striped gilet comes out of the world of school uniforms to make a suit informal even in winter. Or to give an extra touch to a neutral look. In short, the protagonist is who wears it, never forget it!
The Foundation Flat – Essēn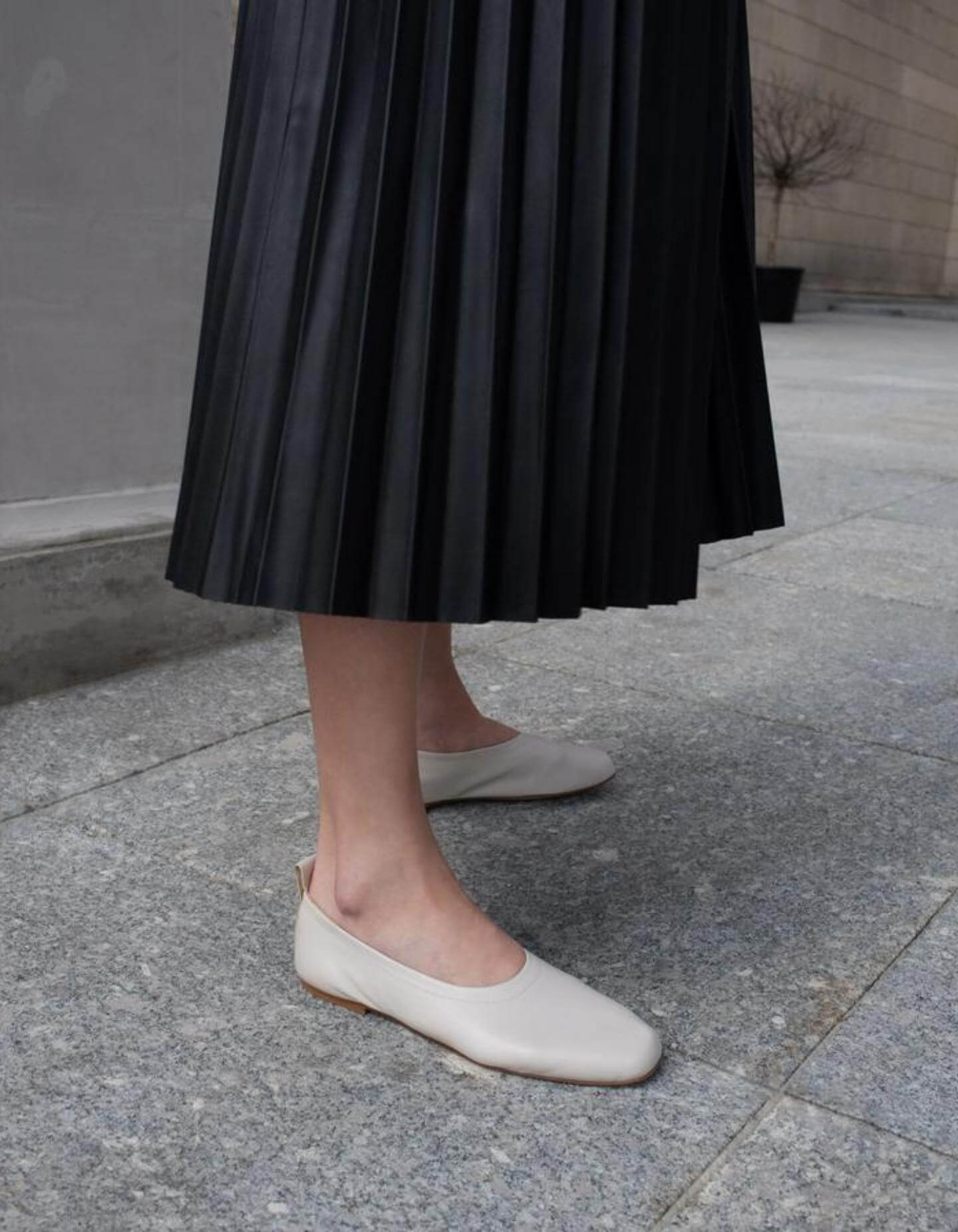 "I believe in doing more with less, and having fewer, better things": this is the motto of Marre Muijs, founder of the Essēn footwear brand to create timeless handmade shoes without waste, remembering that the essential is beautiful. Chic but effortless, Essēn's permanent footwear collection ranges from different models (including bridal ones) made in Italy, Spain, or Portugal and with attention to detail, as well as products in limited pieces and pre-orders to avoid waste. Plus, the brand has an entire section on its website dedicated to sustainability, demonstrating its commitment to circularity, transparency, traceability, work ethic, and carbon offsetting. The classic shoe that is perfect for summer evenings, but also for more formal or elegant occasions all year round, is The Foundation Flat. Produced in the Shoe Valley of the Marche region in Italy, this model of minimal and elegant slippers is extremely comfortable and designed for every day, plus, it is available in different colors. To be pre-ordered now to receive a pair of shoes only and exclusively made for you, to wear all year round, forever.
High Heels – VIC MATIÉ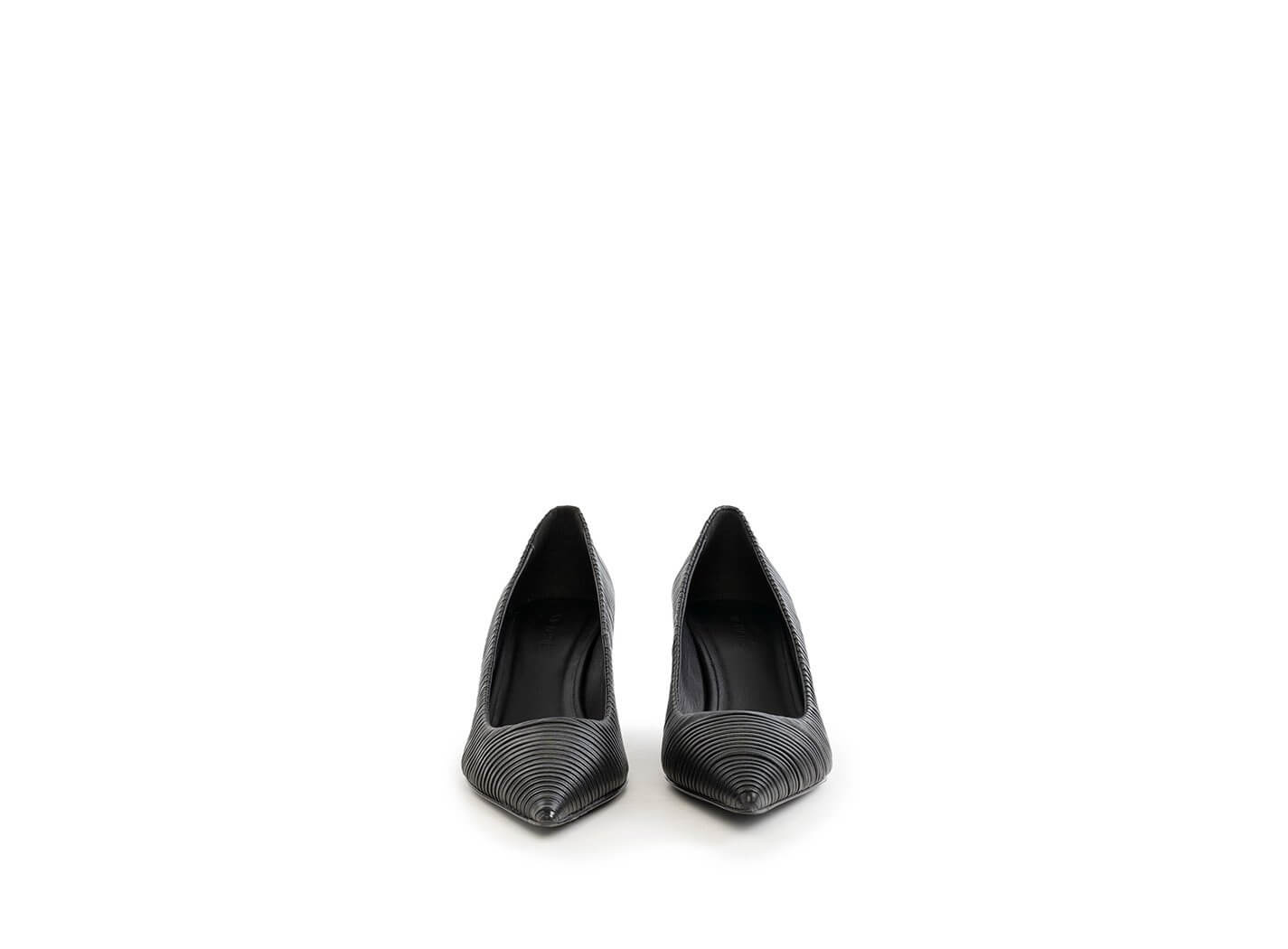 A brand that is also a family, and a Made in Italy certificate that means respect for the territory, that of the Marche region, materials, and craftsmanship. VIC MATIÉ, with its footwear, is all that, with a particular focus on the past to create ideal footwear for both the present and the future. Plus, VIC MATIÉ relies on a short supply chain for its production, reducing content and unnecessary travel and ensuring compliance with the rules that safeguard the environment and people. From their brand, we recommend a must-have for more formal or special occasions, but still evergreen: the Slash Décolletté Canneté Nera, with low heels and therefore also ideal for every day use. Plus, they are made entirely of soft Nappa leather worked with thin torches, and they're 100% Made in Italy, too. For all those meetings, weddings, and parties that do not have seasons!